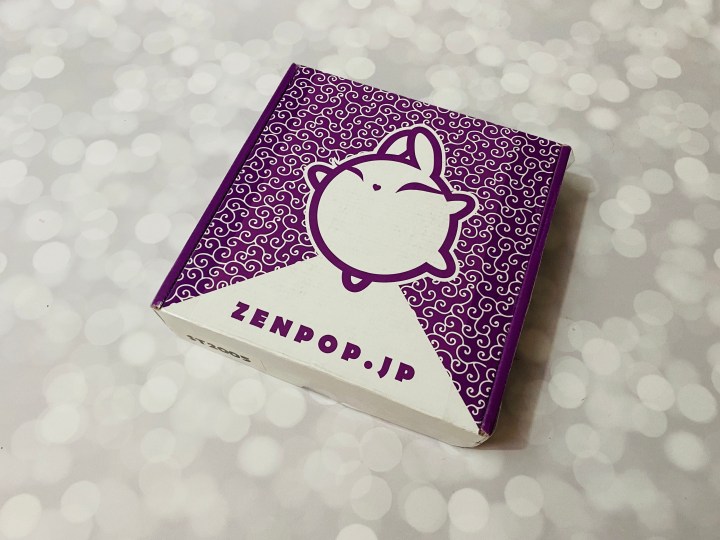 ZenPop Japanese Packs offers five different boxes from Japan — Sweets, Ramen, Sweets + Ramen, Beauty, and Stationery! You can do a one-time box to try it out, or subscribe and save some money. I've reviewed a couple of their boxes before and was so impressed with the curation!
DEAL: Get $3 off on your first box on any plan! Use the coupon code HELLOSUB2020 at checkout!
First peek!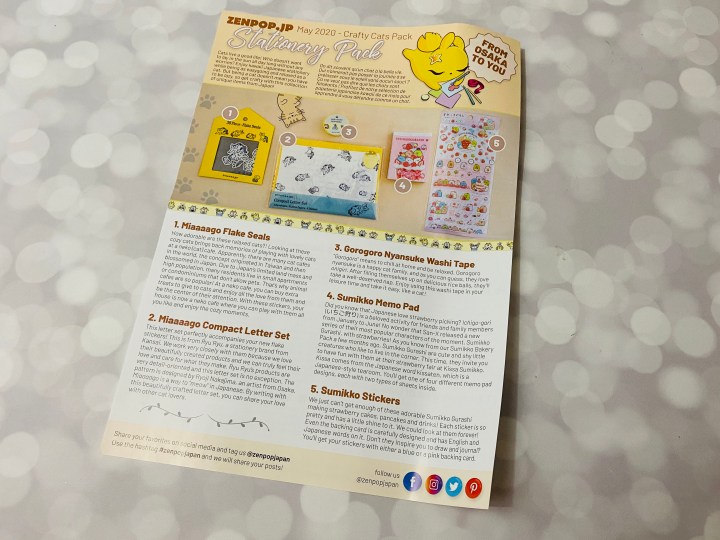 The theme this month is CRAFTY CATS!
File Folder — A cute clear file with three sections to store receipts, notes, etc. I'm going to use mine to store sticker sheets!
Sumikko Gurashi Stickers — Speaking of stickers, here are some featuring my all-time favourite characters, Sumikko Gurashi! This is a cute sheet of the Sumikkos enjoying summery fruit like strawberries and watermelon.
Sumikko Gurashi Notepad — A tiny notepad of Sumikko memos with the cute strawberry designs!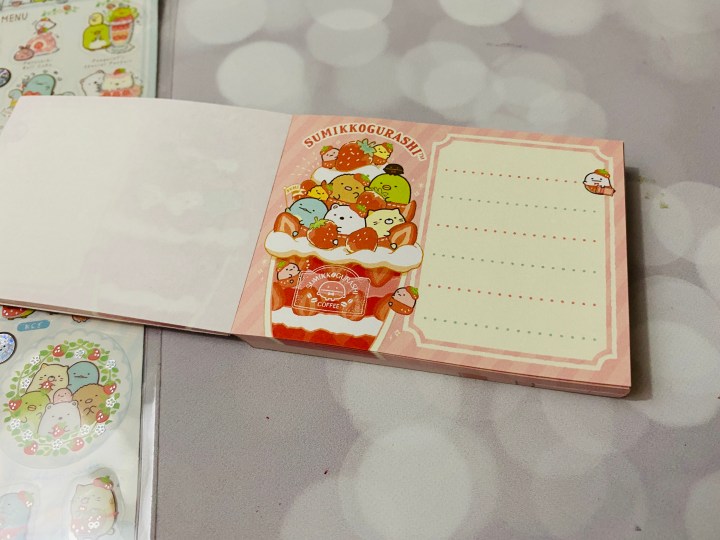 There are two designs in the notebook but my favourite is this half-sheet design.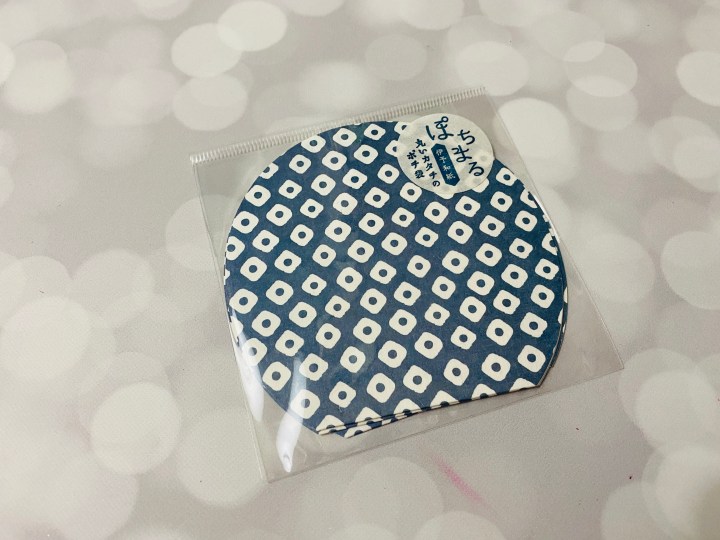 Round Envelope — A trio of cute blue envelopes with a curved shape. I love the design of this — it reminds me of Japanese block printing or ink printing.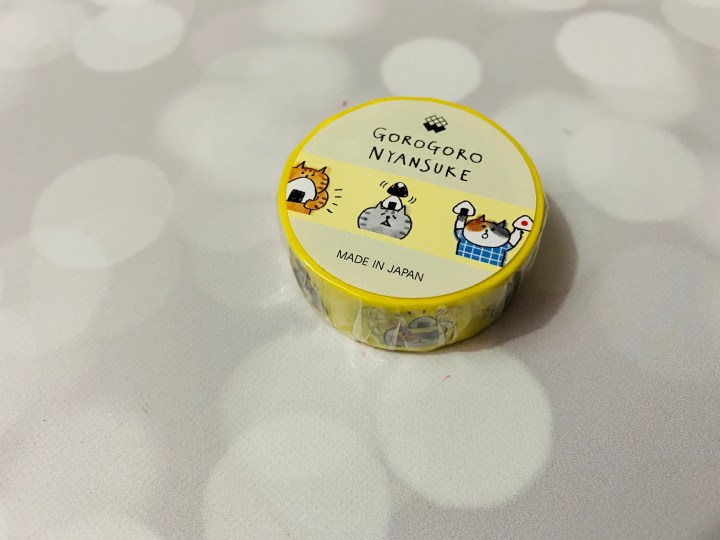 Gorogoro Nyansuke — "Gorogoro" is a Japanese onomatopoeia for a rumbling sound, like maybe a rumbly stomach hungry for food, or thunder, a cat's purr, or the sound of something rolling around. Officially the Gorogoro here means rolling around lazily! "Nyan" is the sound a cat makes, and "-suke" is just a common part of a Japanese name.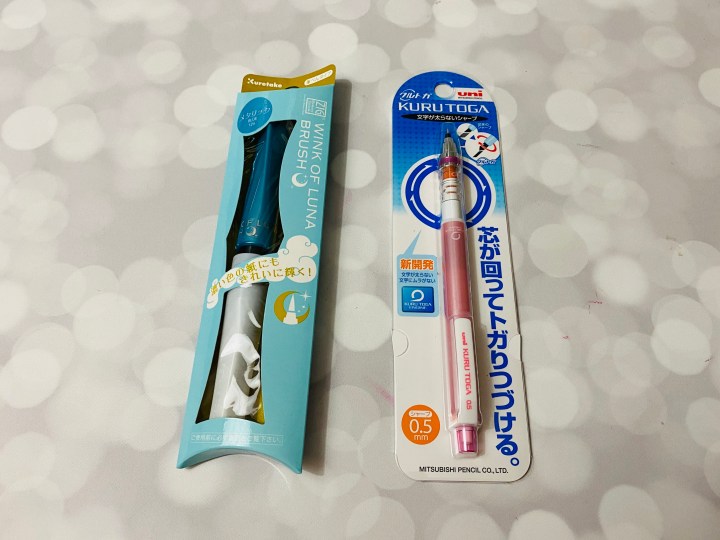 Brush Pen — This is a brush pen with glittery blue ink inside it! I've always wanted to try using a brush pen to practice writing Japanese characters, so I'm looking forward to trying!
Kurutoga Mechanical Pencil — A very cool mechanical pencil that extends the lead by rotating the head of the pencil. It's a 0.5mm lead type which is what I use, so this will be great for my studying.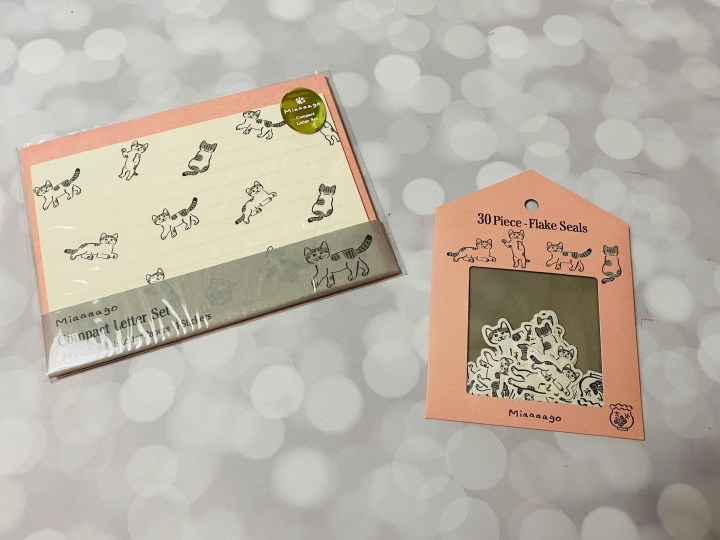 Miaaaago Letterset — Miaaaaago is a cute drawn cat with a black tail and a cheeky expression. I love how the illustrations look hand-drawn and simple. So cute! This set includes letter sheets and coordinating envelopes.
Miaaaago Flake Stickers — Various stickers of Miaaaaago in cute poses.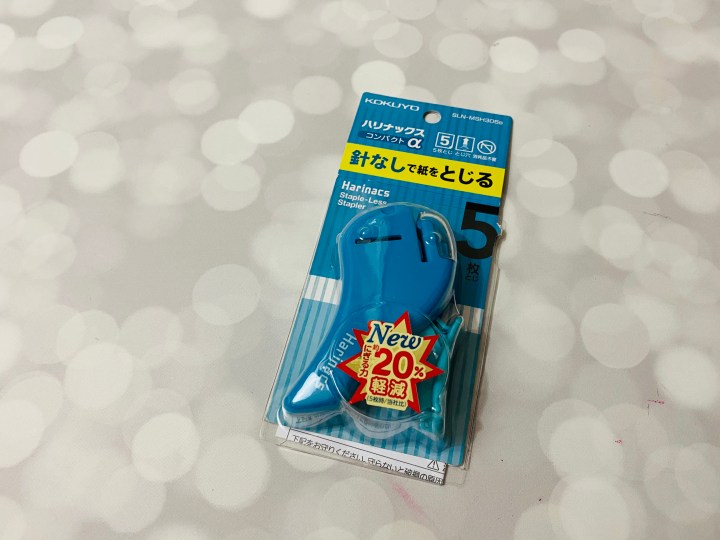 Stapleless Stapler — OMG ZenPop coming in clutch again sending me something that's been on my Amazon wishlist for ages: a stapleless stapler! I had to give this a try right away!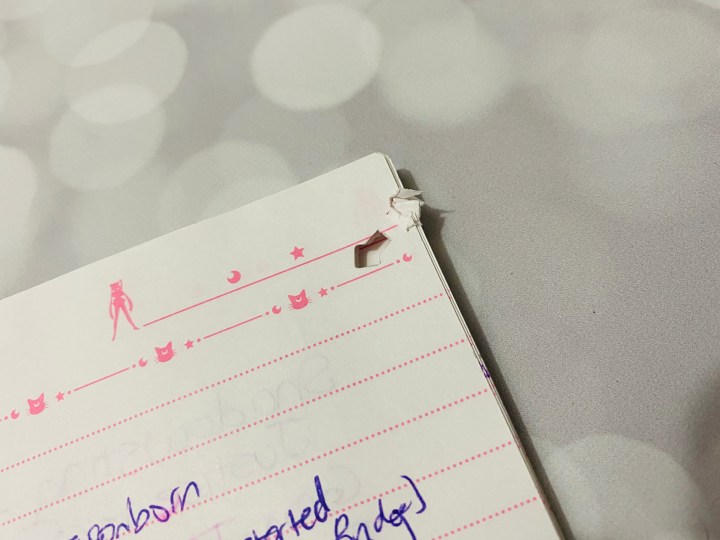 The mechanics are simple — the stapler punches a tab into the paper and then tucks the tab through the hole it's created all in one go. I don't think this would work for thick stacks of paper (I tried about 3 sheets in this photo) but for keeping things tidy I think it's a very cool gizmo!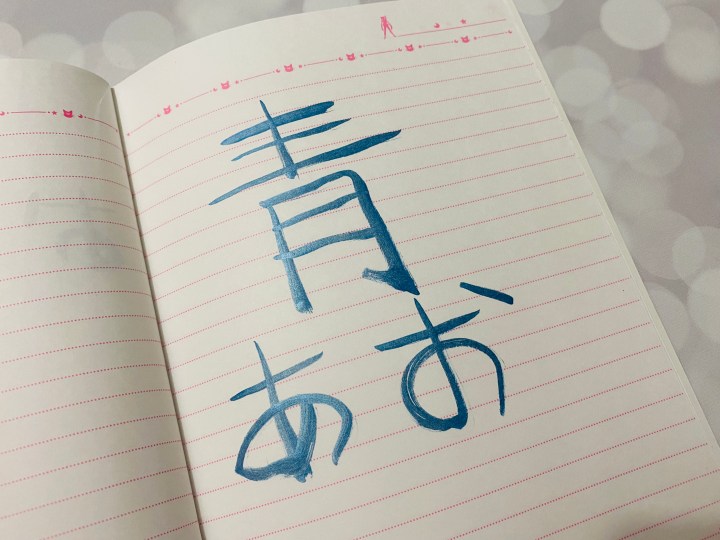 And since I had to also try out my brush pen, I practiced my skills and drew the kanji for "blue" along with the most common reading of the word.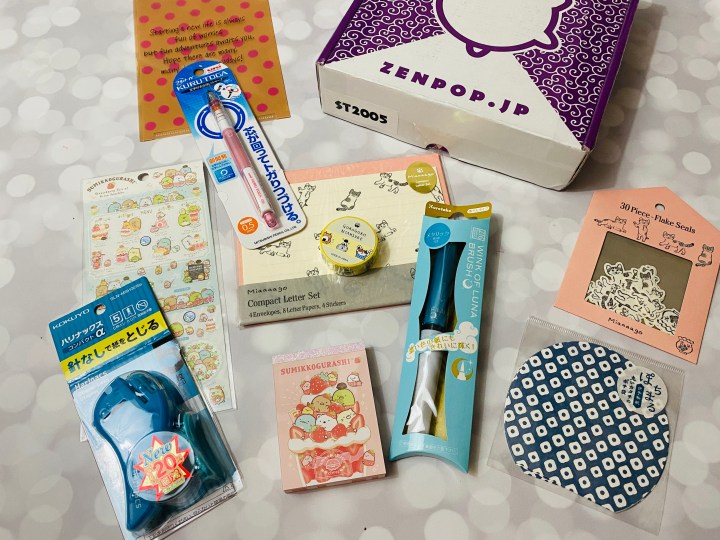 The May box arrived safe and sound and was packed with cute cat-themed goodies! My favourites are obviously the Sumikko goodies but I'm also obsessed with the brush pen and stapler!