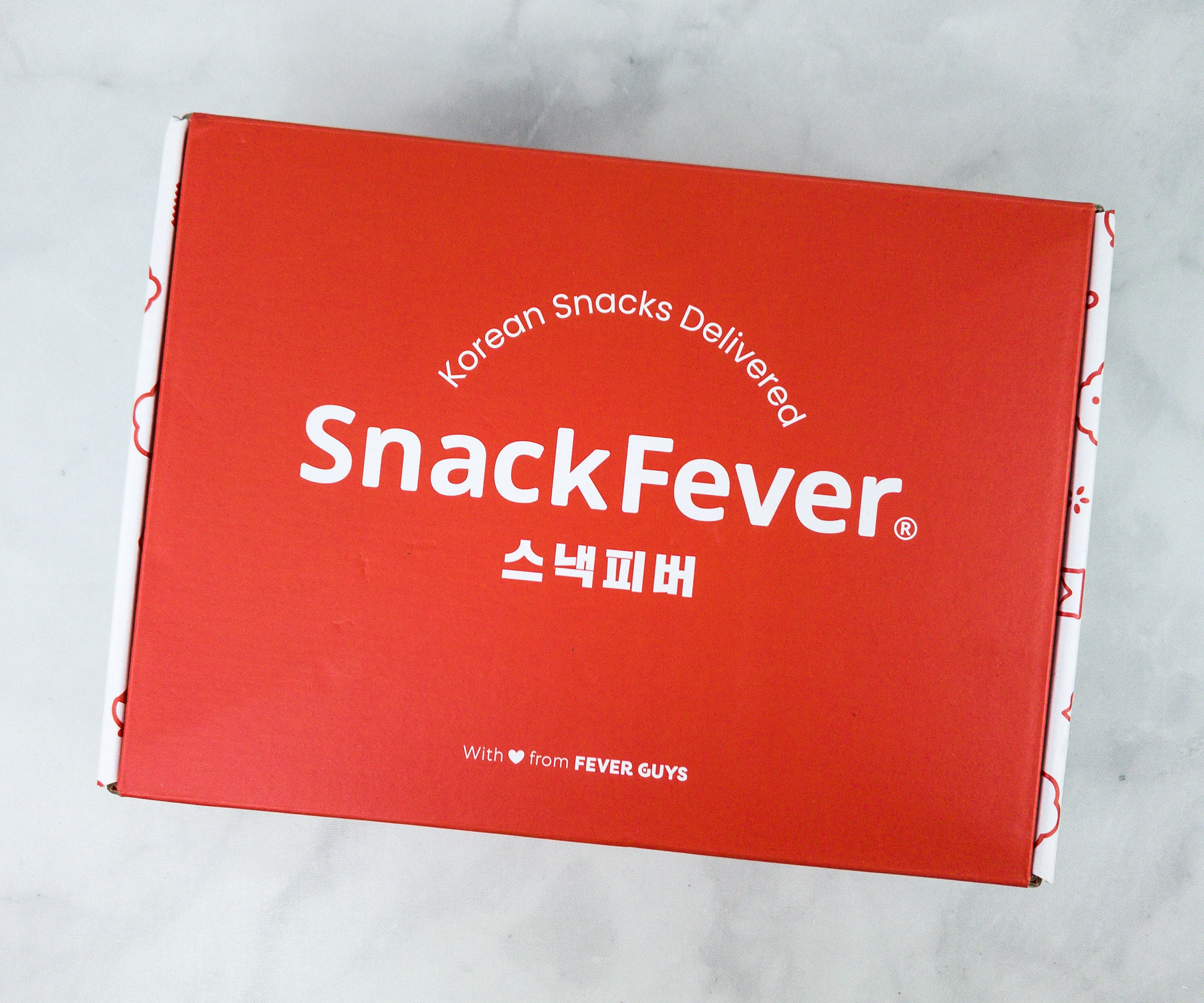 SnackFever is a monthly subscription box that delivers all your favorite Korean snacks, as well as other hard-to-find Korean treats. Snack Fever is available in two boxes, the Original box ($30) which contains 8 to 11 full-size snacks and Deluxe box ($40) which has 10 to 13 full-size, bigger, more premium snacks. Your subscription auto-renews and you can pause or cancel anytime. Shipping per box is only $5 worldwide.
This is the review of the Original box.
DEAL: Save $3 off your first box (Mini, Original, Deluxe). Use coupon code HELLOSUB3.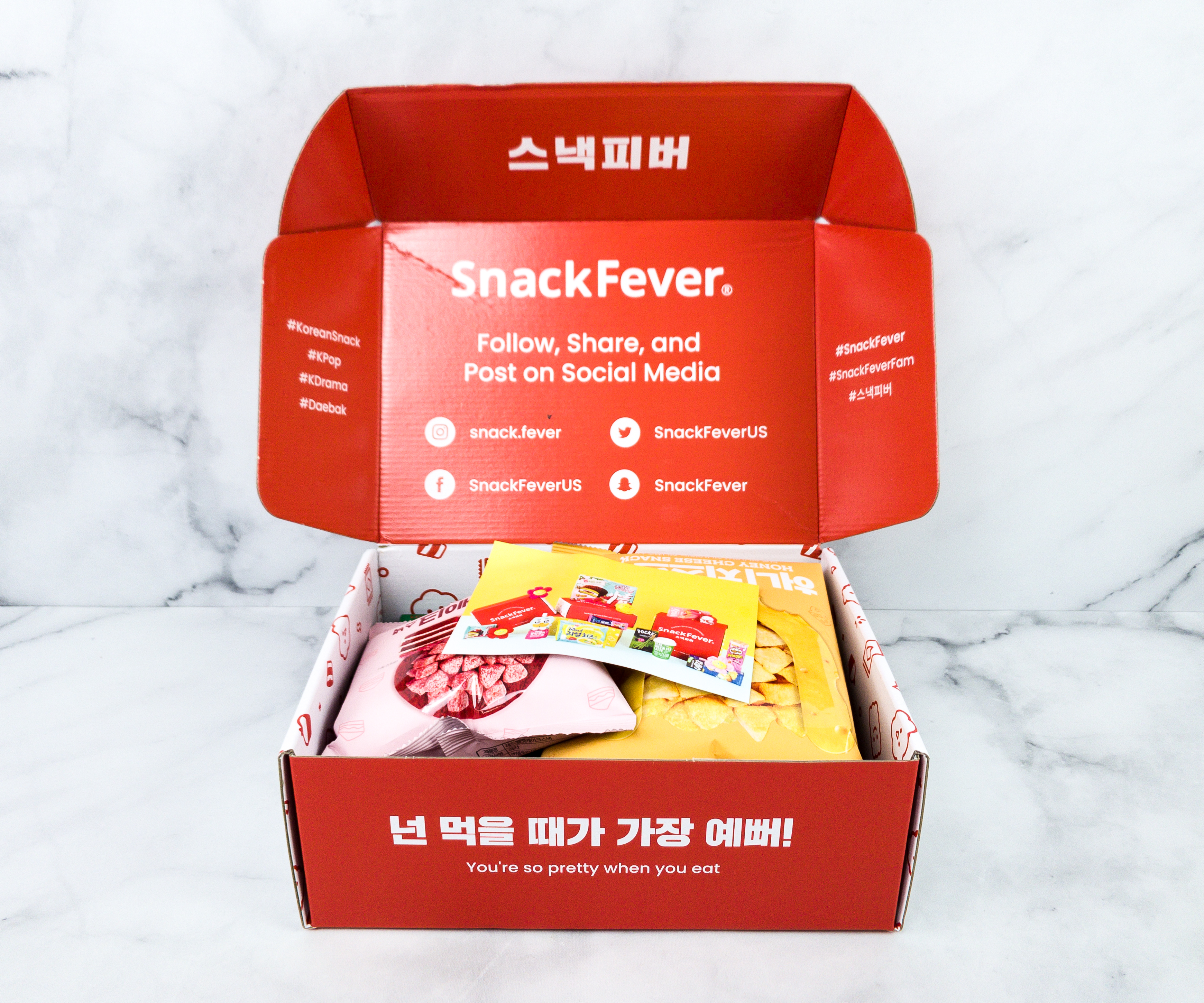 SnackFever's social media handles are printed on the box. On the side, there's even a Korean sentence which means "you're so pretty when you eat"!
There is no extra packaging, just snacks!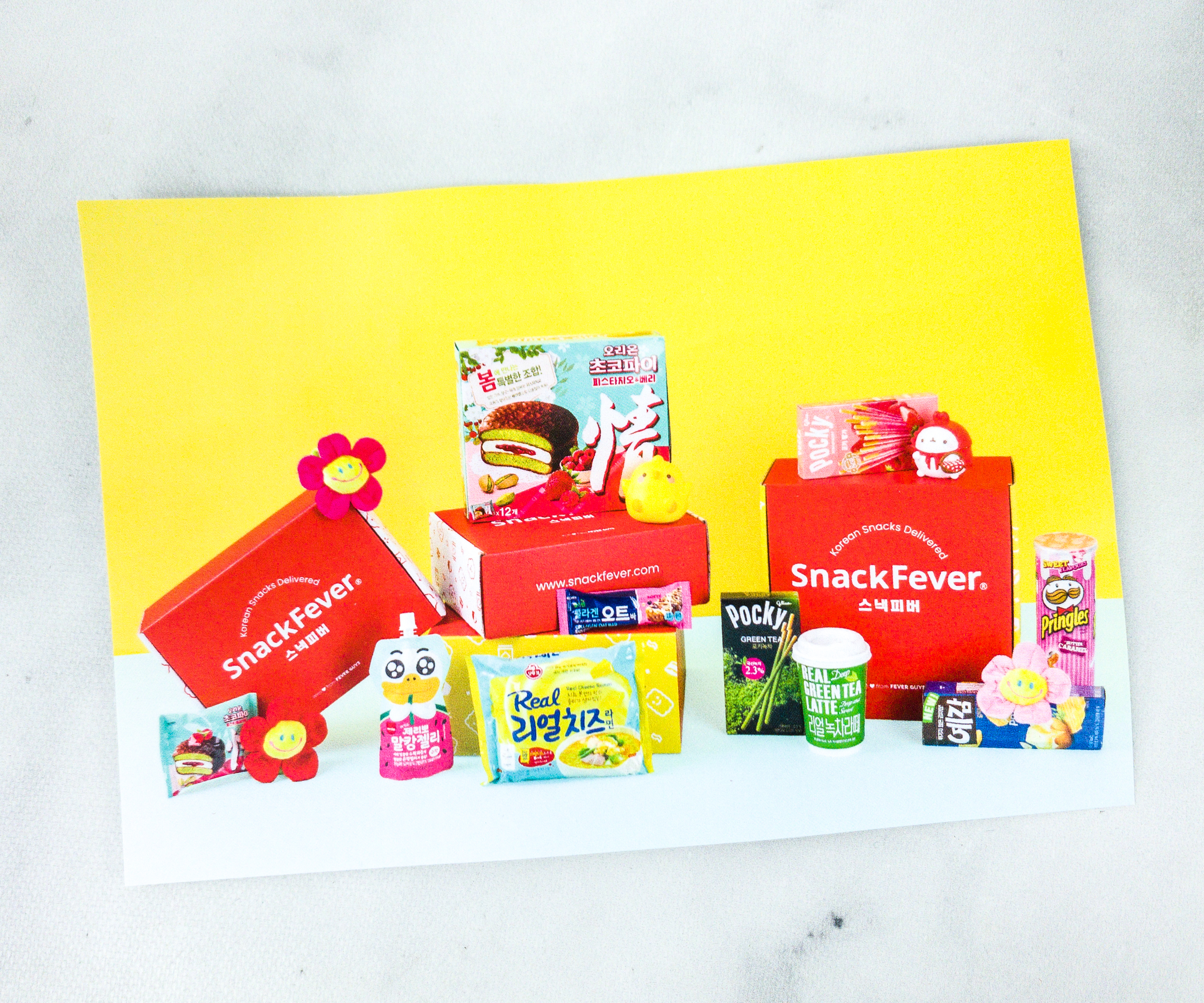 This month's box doesn't contain booklet, we only received a card.
Apparently, SnackFever is now also under The Daebak Team, the same people behind the seasonal Daebak Box!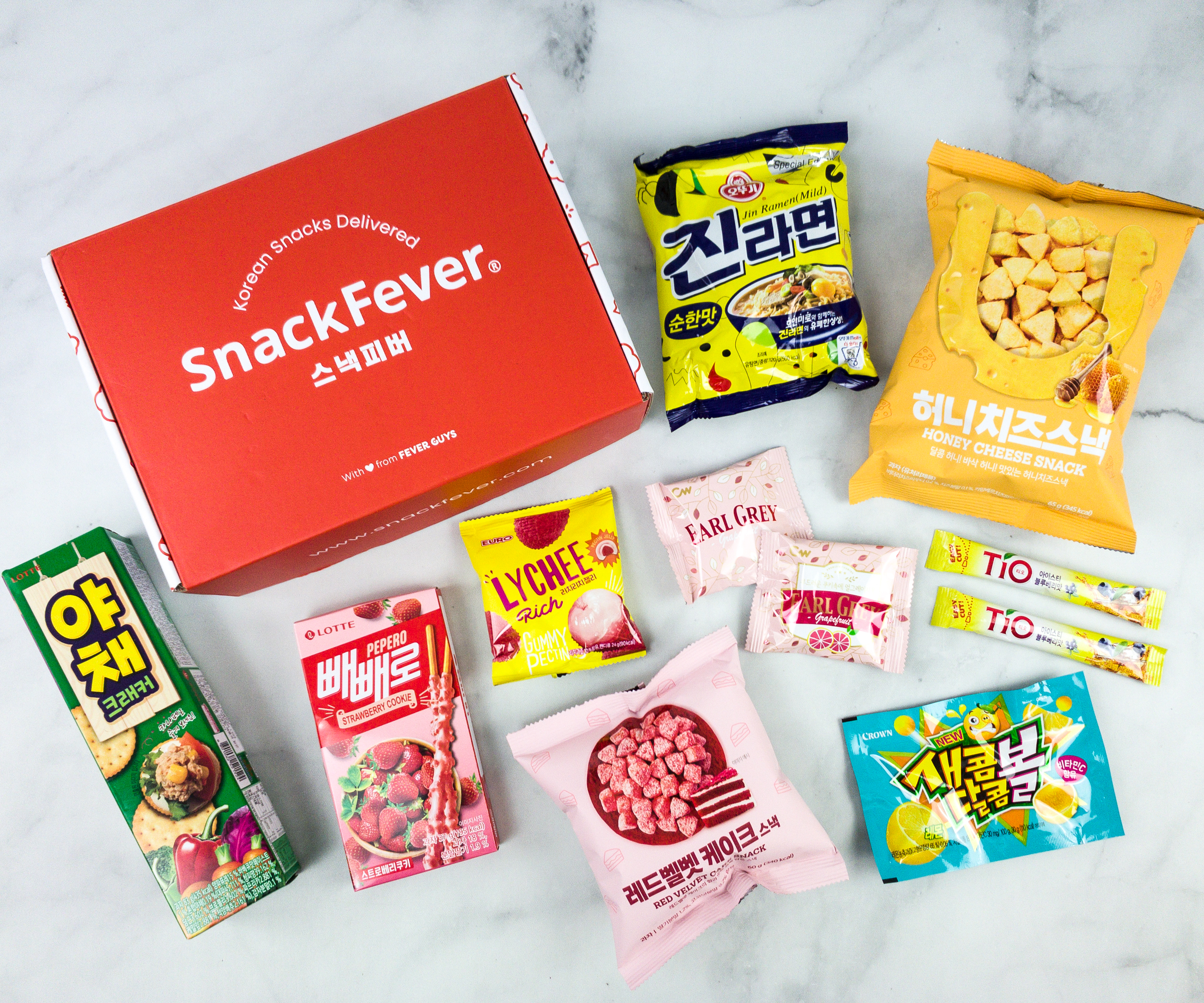 Here are the full contents of the Original box. To see all of our SnackFever reviews including the big box, click here.
Honey Cheese Snack. These are bite-sized triangle-shaped biscuits infused with a luscious blend of honey and cheese. They look like small bits of bread and they somehow remind me of honey butter chips. The sweet and salty flavors in this snack are well-balanced!
Jin Ramen. This mild version of the popular Jin Ramen allows those who are not fans of the heat to be able to enjoy these noodles. Like most Korean noodles, this comes with a packet of dehydrated vegetables and a separate spice packet.
Red Velvet Cake Snack. It's a bite-sized and crunchy version of red velvet cake. These are made with rich chocolate infused with yummy red velvet flavor, and they taste really sweet!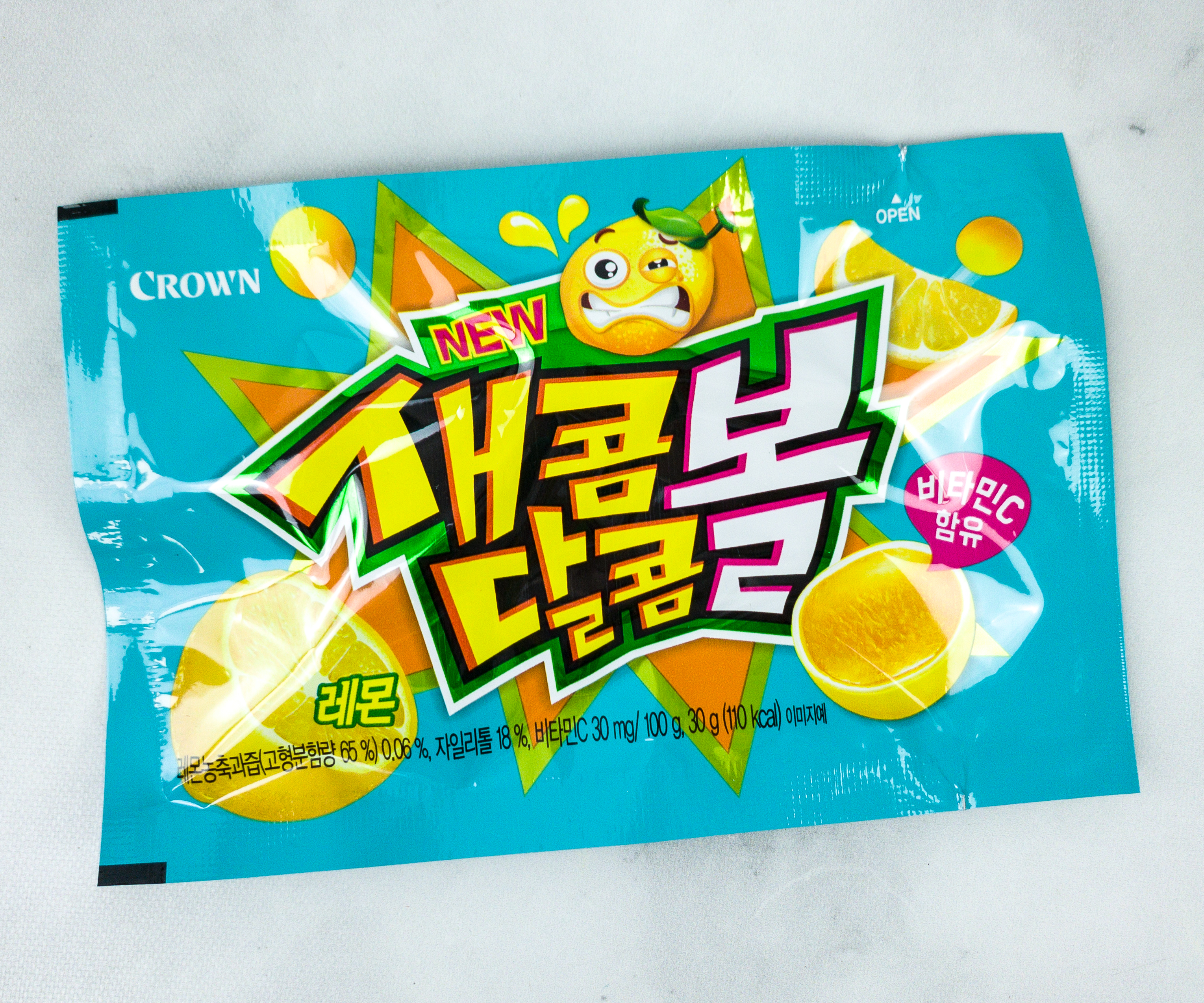 Lemon Jelly. If you are into sour treats, this lemon jelly is for you. It's not just chewy, it's also juicy with a superb sour taste. It will definitely distort your face!
Lychee Gummy. These gummies are perfect treats for summer. Each piece is soft yet firm, with a chewy outer layer made with pectin and the core made with gelatin, lychee juice, and lychee flavor. The taste is indeed rich!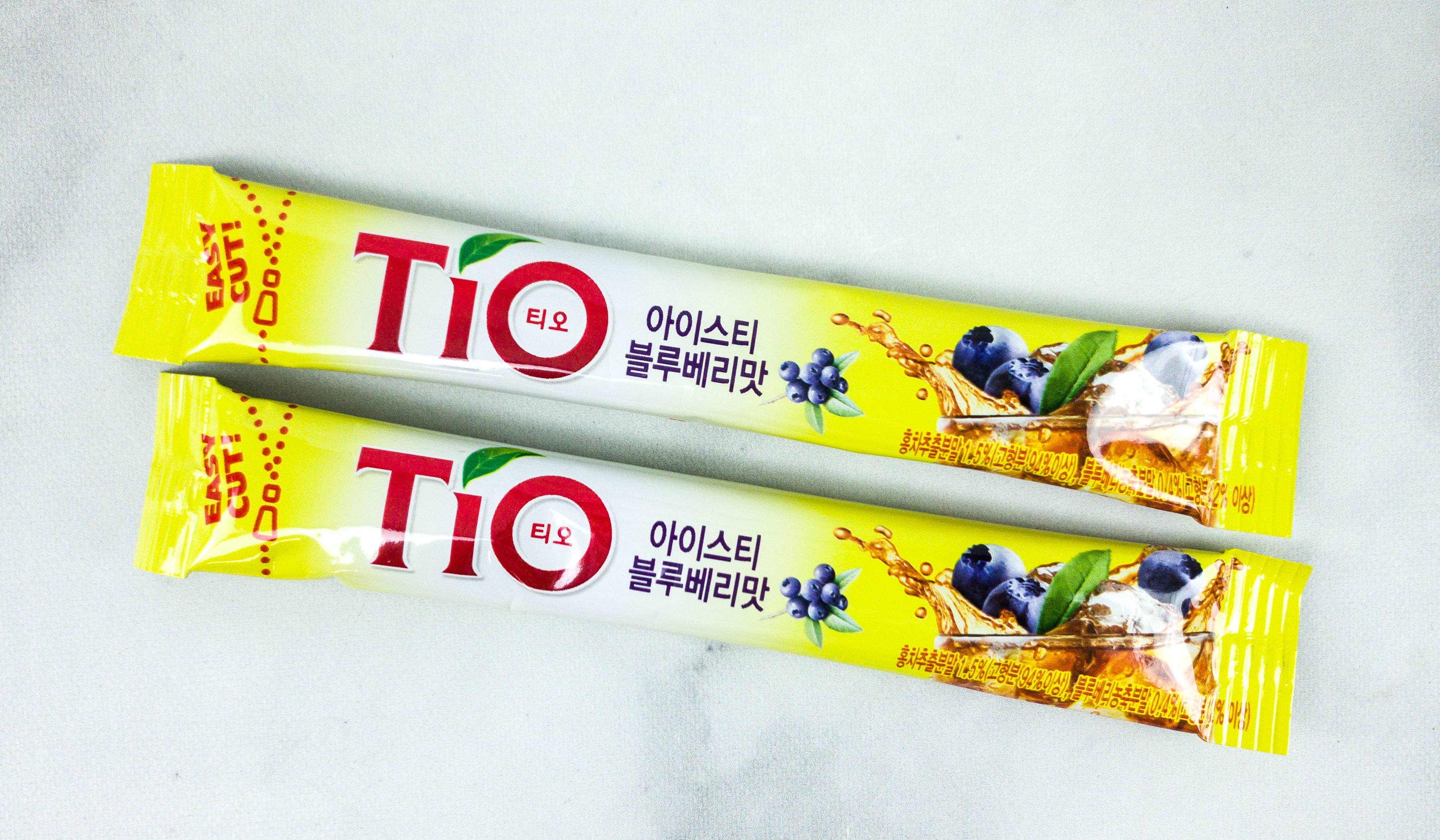 TIO Iced Tea Blueberry. We have 2 sachets of this instant iced tea mix infused with blueberry. This makes such a refreshing drink and it's also easy to prepare. Just add water and ice, mix well, and it's ready to serve!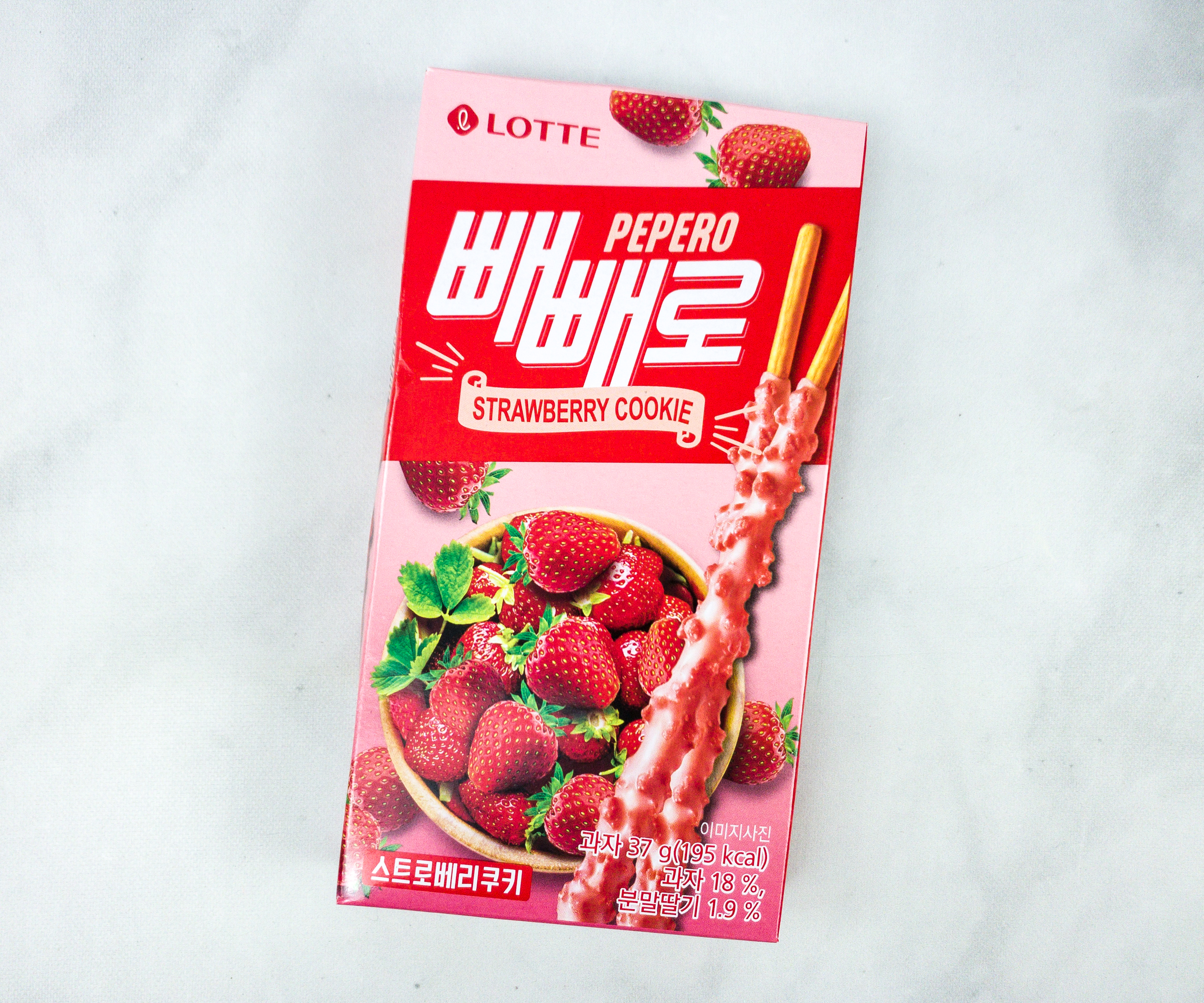 Pepero Strawberry Cookie. Pepero is definitely one of the most famous snacks in Korea! This month's Pepero variant features a delectable blend of yummy strawberry bits and creamy strawberry coating on its trademark crunchy stick biscuits. This snack's sweetness is satisfying. It's also perfect to snack on even when you're on the go.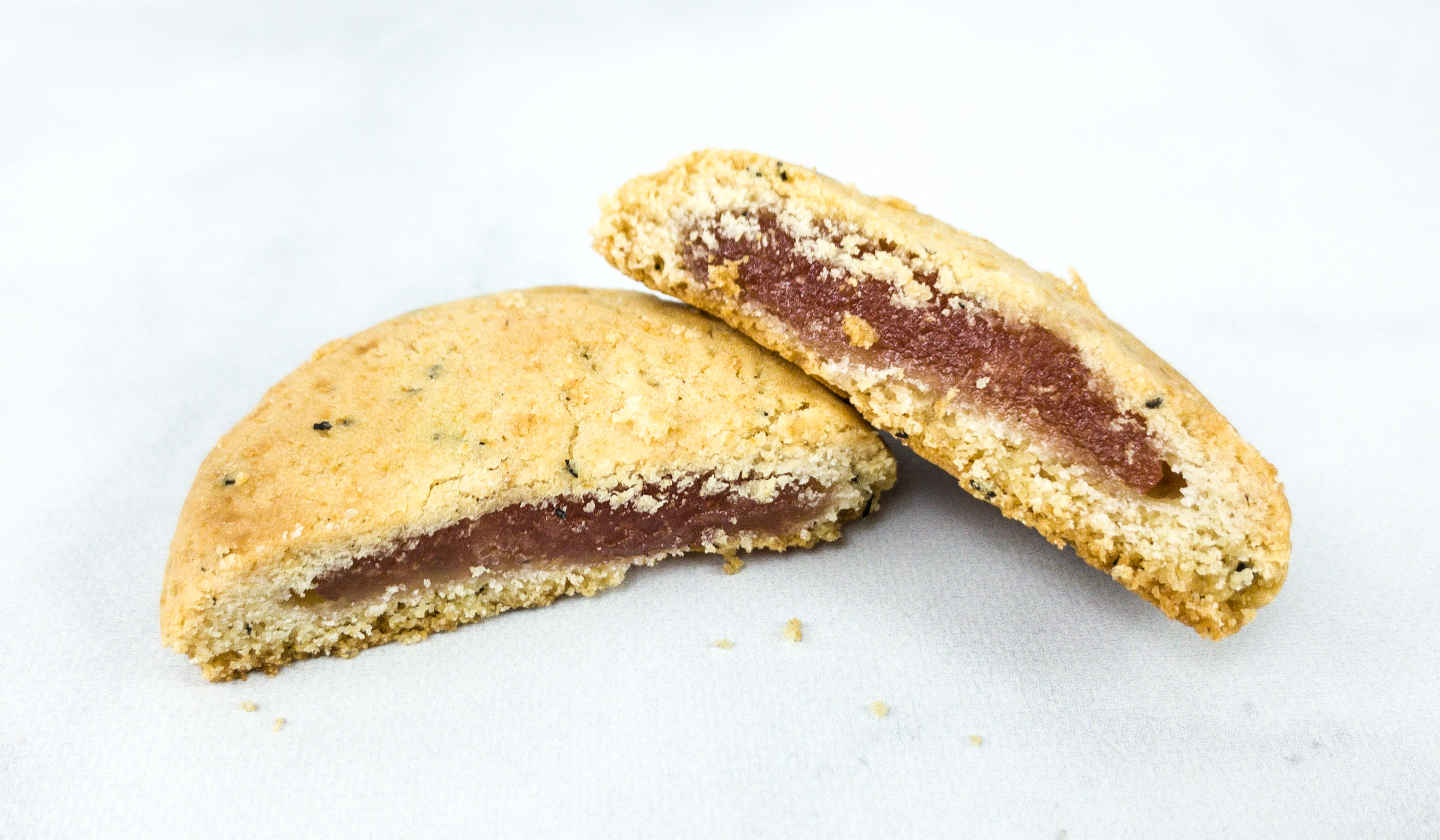 Earl Grey Grapefruit. The soft and sweet bread plus the tangy grapefruit jam makes this snack so good. It melts in the mouth and leaves you wanting more. We have 2 individually wrapped cookies in the box and we snacked on them straight out of the pack but they also make a great pair with tea.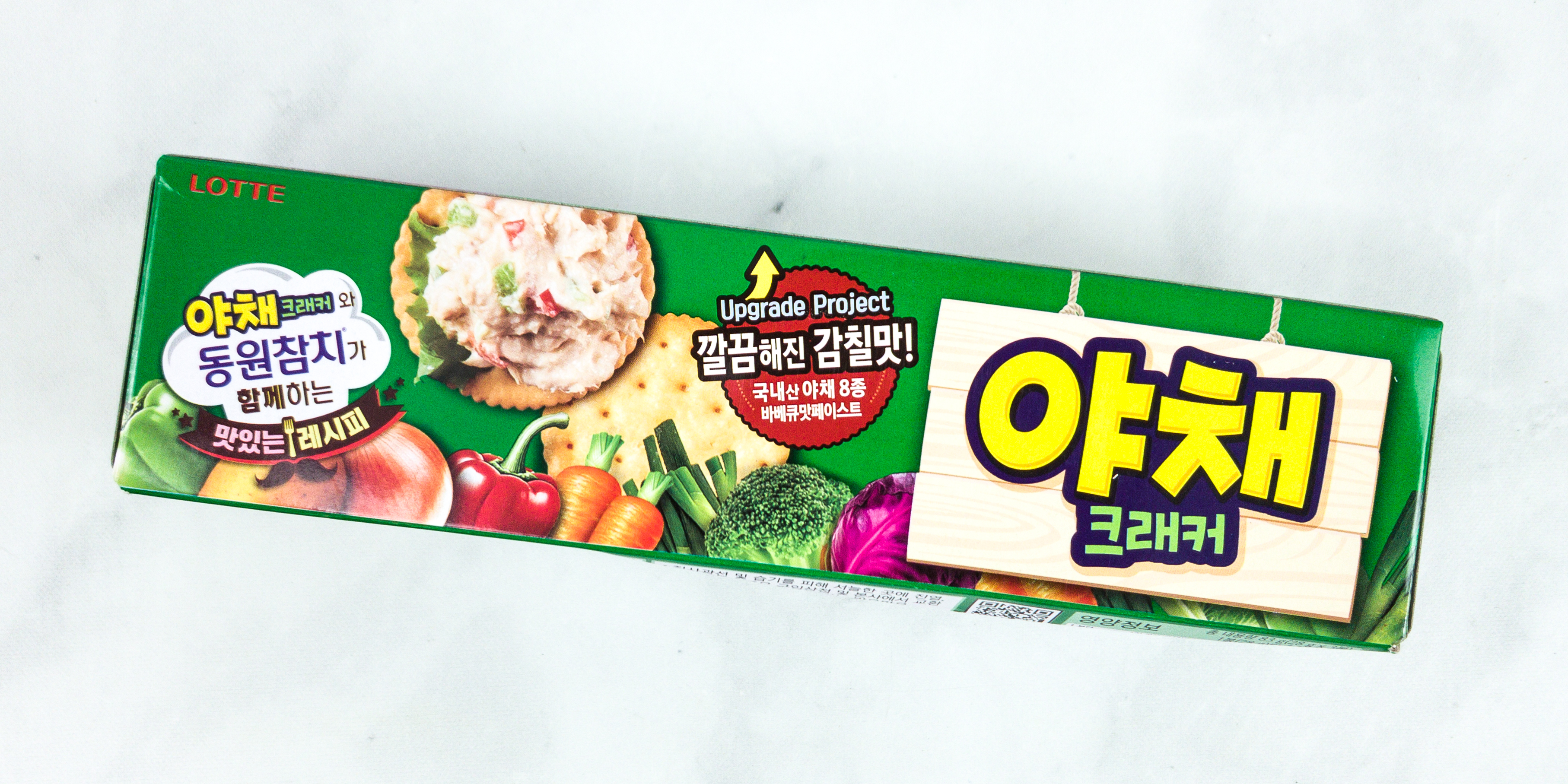 Lotte Vegetable Crackers. It's a pack of crunchy vegetable-flavored biscuits! Contrary to the photo in the packaging, it doesn't come with fillings. Still, the biscuits were salty and tasty, ideal for a quick snack to fill your hungry stomach or as an afternoon snack paired with hot chocolate or tea!
Snack Fever did a great job with this month's box! I enjoyed trying out new snack items from Korea, and my family loved them as well. It's hard to pick a favorite this month because we liked all the biscuits and cookies in the box! The refreshing candies and the instant iced tea mix are perfect for summer, and the dessert-themed snacks were also pretty interesting. If you're feeling a bit adventurous or you just happen to be a fan of delicious snacks, this subscription box is definitely for you!
Have you tried Snack Fever?