Once Upon a Book Club is a subscription that offers a unique reading experience. Each month, you'll receive a book to read, a 5″ x 7″ quote print, along with 2-4 corresponding gifts to match a quote/item mentioned in the book. Readers are advised to open the gifts as they finish the corresponding page to make them feel as if the book is coming to life!
You can choose between Once Upon a Book Club's Young Adult edition and Adult edition. This is the review of the Adult box.
DEAL: Enjoy 10% off your first box. Use coupon code BOOKNERD.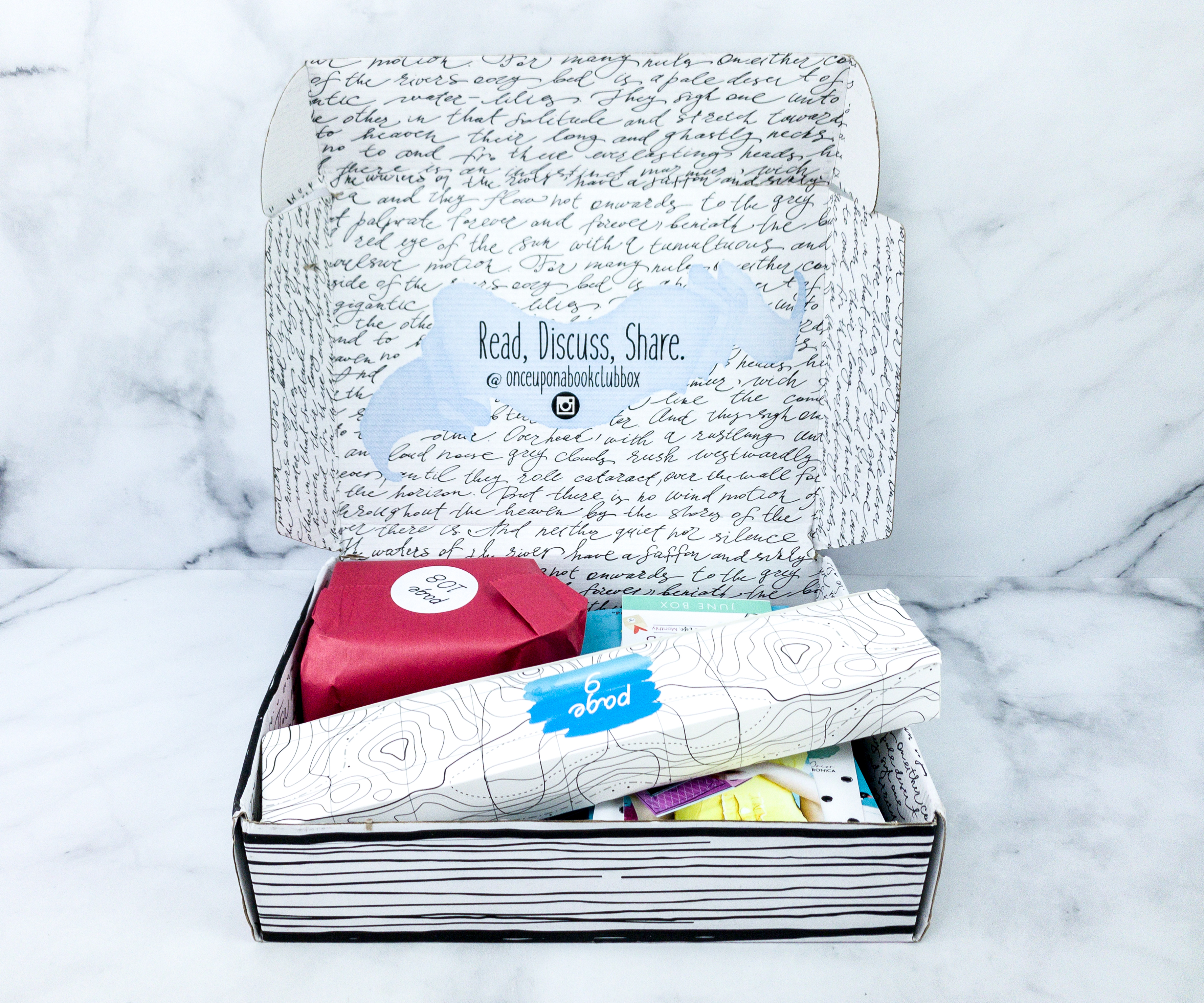 The box was designed by @ChickLitDesigns. The box interior looks lovely with those words in script.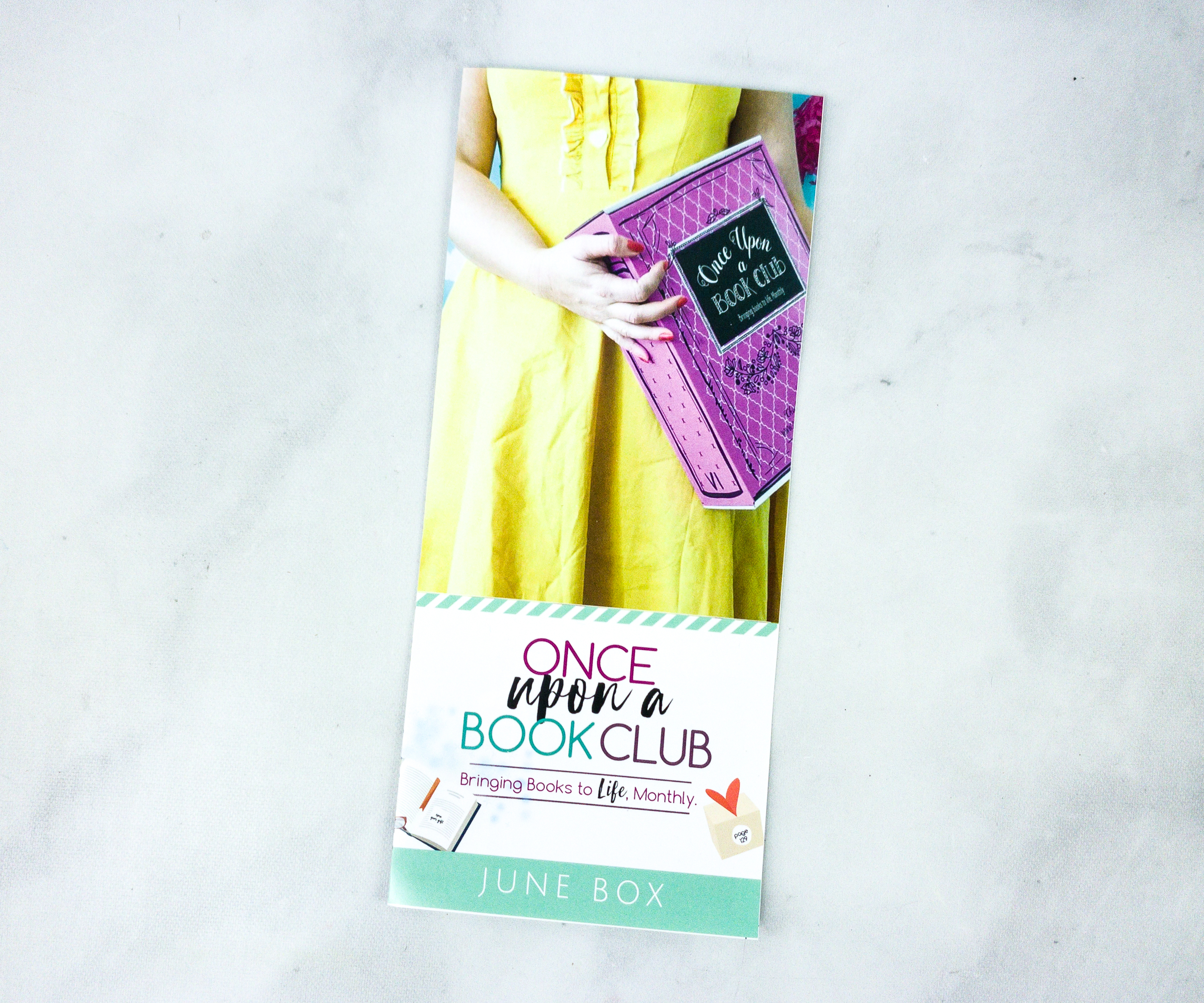 The box included a tri-fold booklet.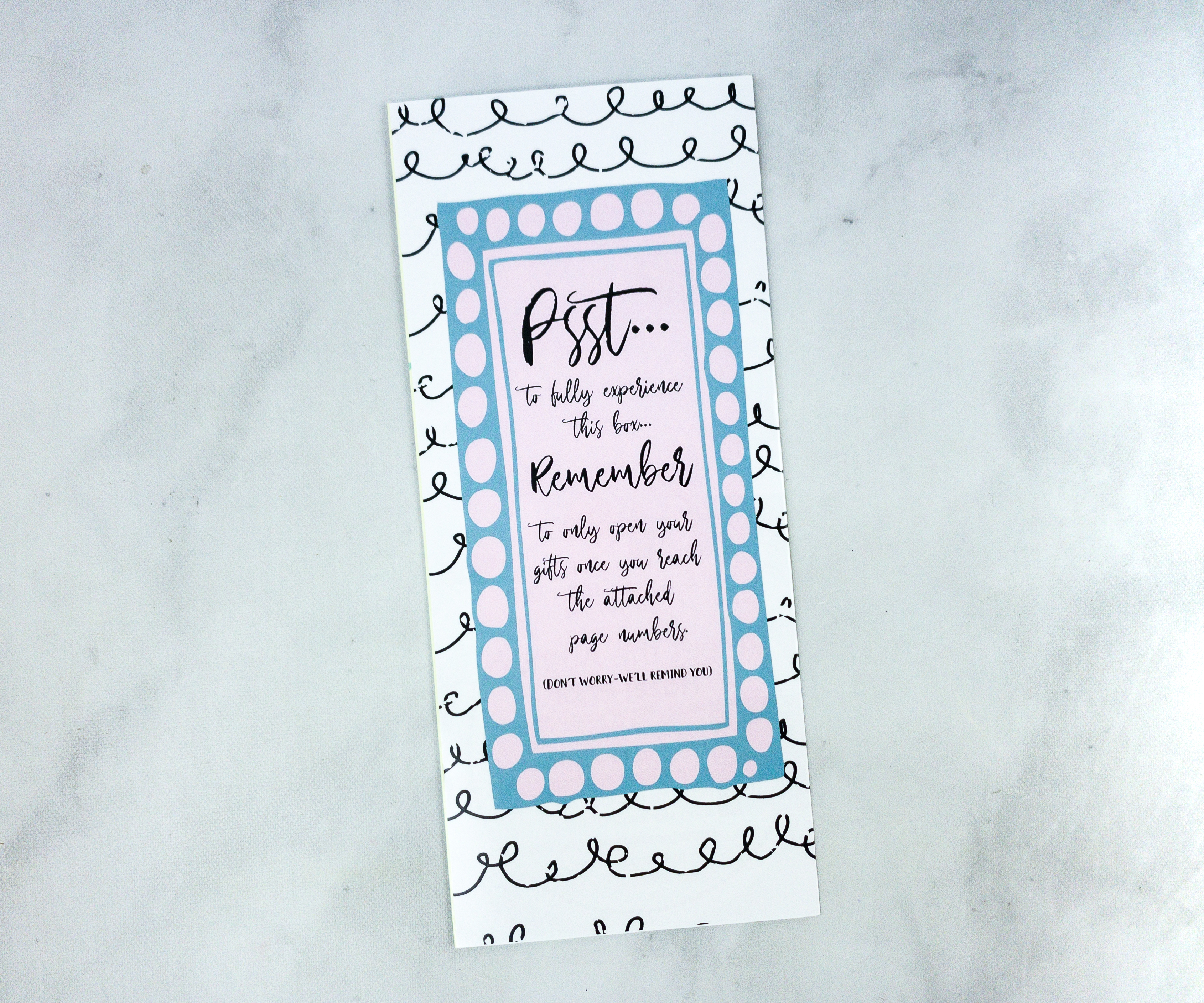 There's also a reminder on how to make the most out of this box.
Psst…

To fully experience this box…

Remember to only open your gifts once you reach the attached page numbers.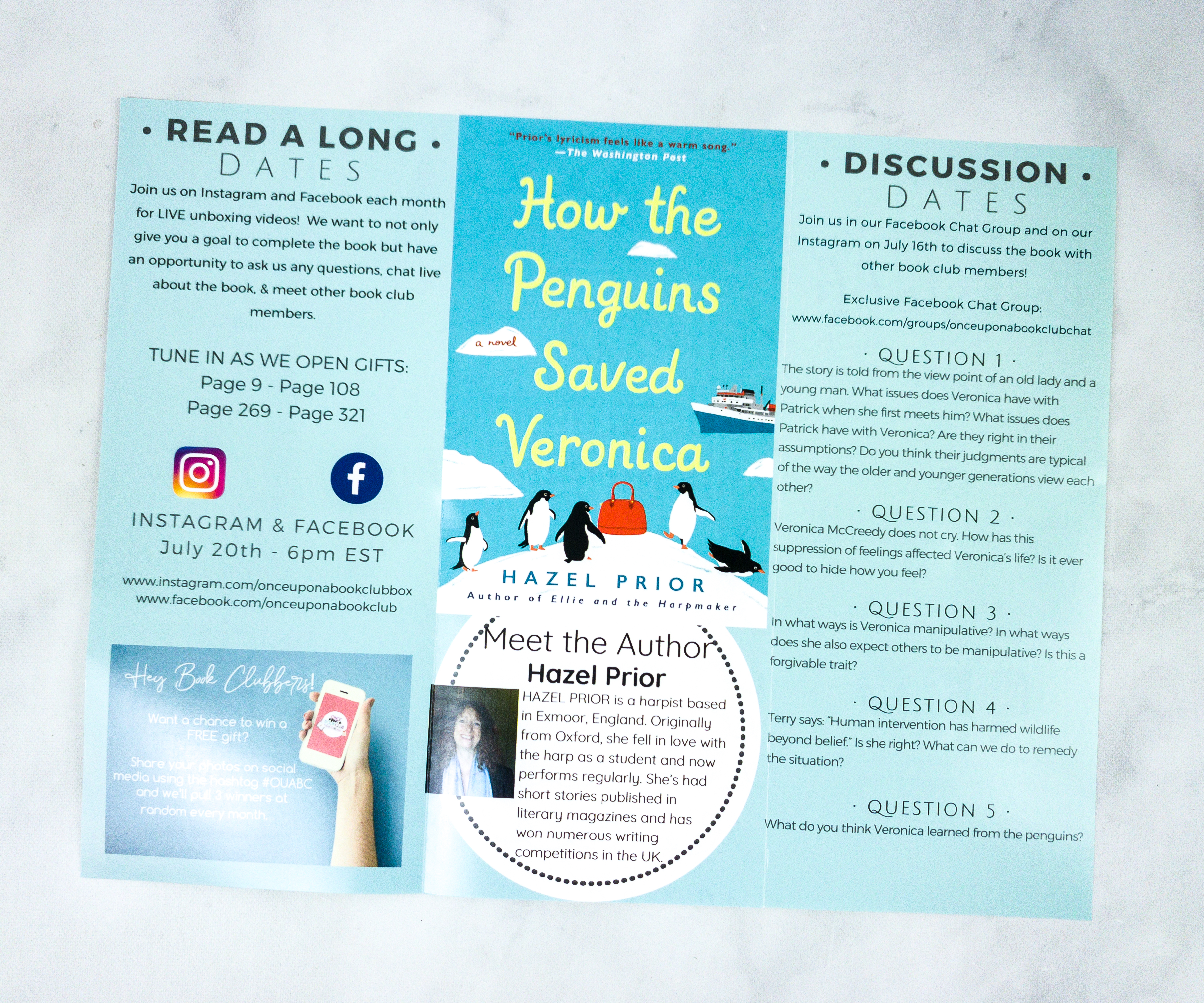 You can join the author and other book club members on these dates for some read-a-long and discussion activities.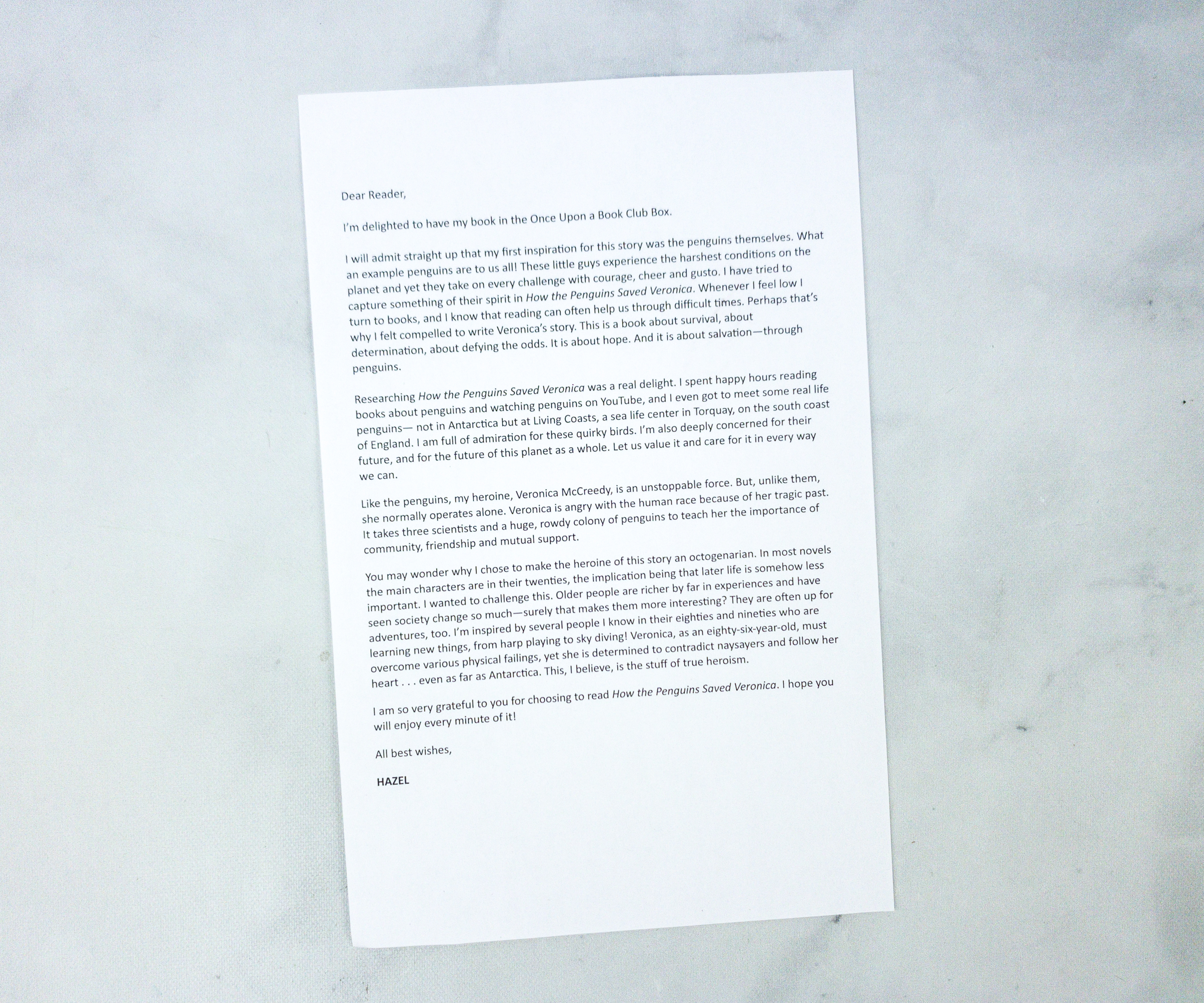 There's an included note from Hazel Prior, the author of this month's featured book.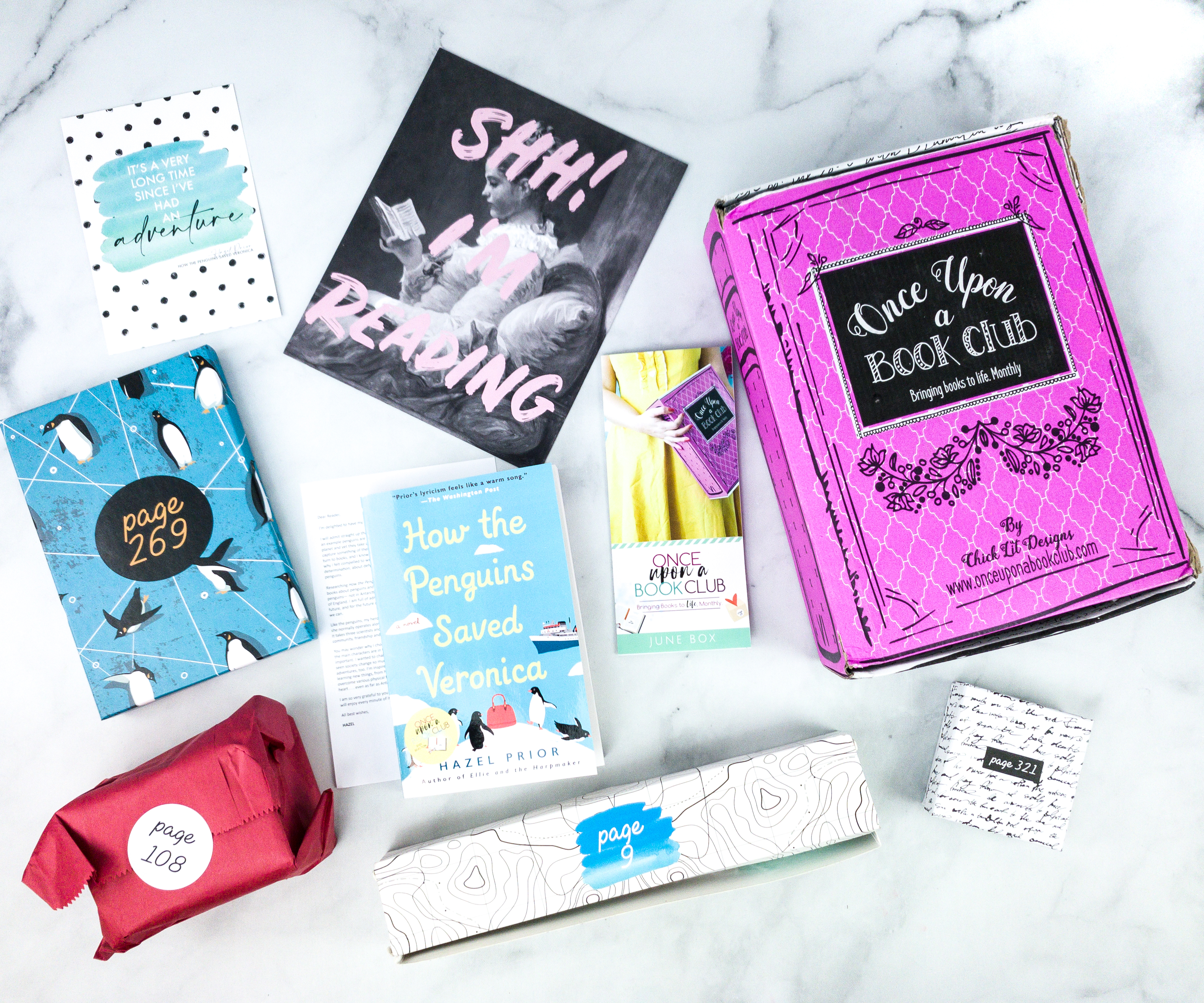 Everything in my box!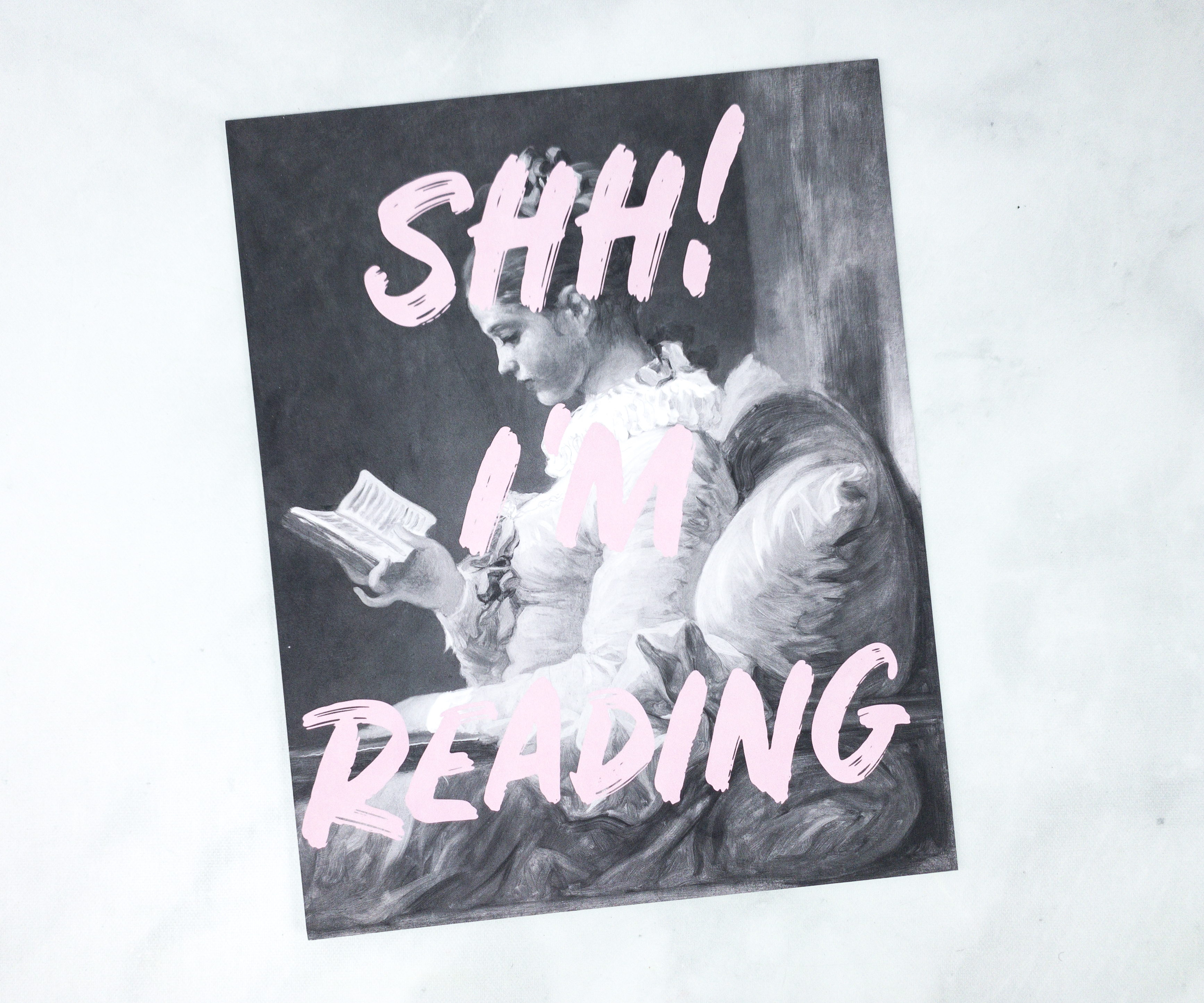 There's also an included mini-poster that I can hang on my door so that no one will bother me when I'm busy reading!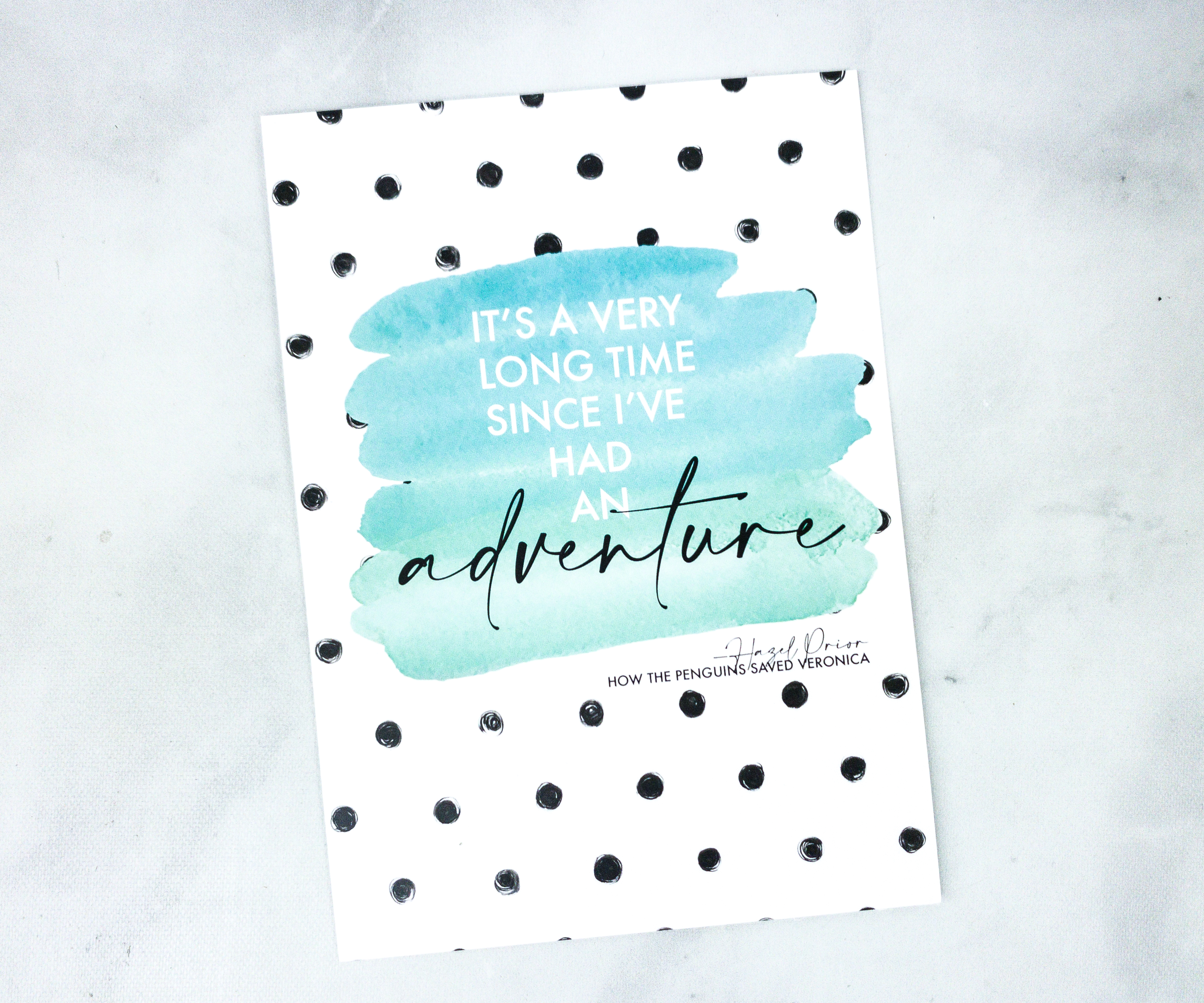 Here's a card featuring a quote from the author.
It's a very long time since I've had an adventure.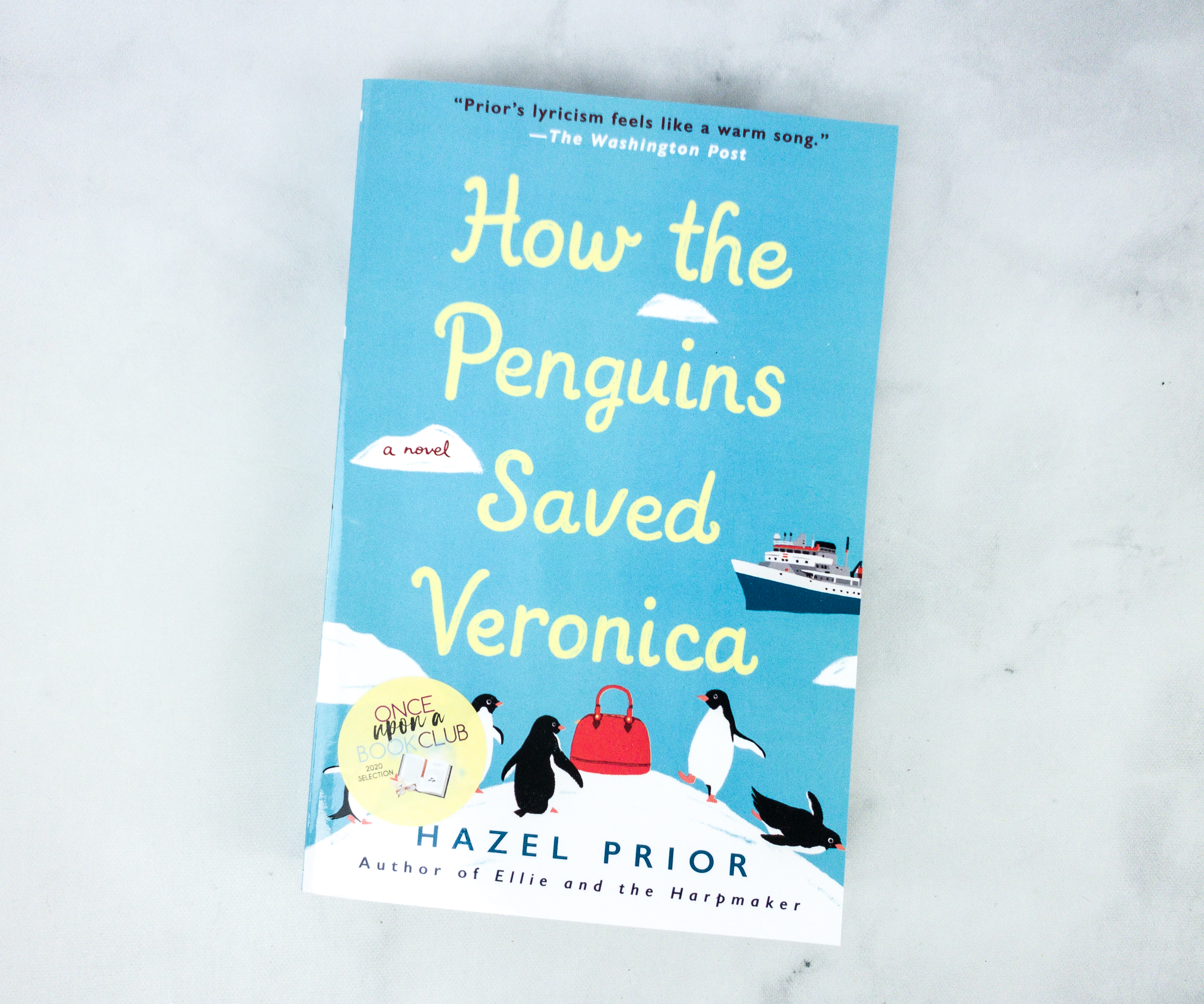 How The Penguins Saved Veronica by Hazel Prior ($13.59)
A curmudgeonly but charming old woman, her estranged grandson, and a colony of penguins proves it's never too late to be the person you want to be in this rich, heartwarming story from the acclaimed author of Ellie and the Harpmaker.

Eighty-five-year-old Veronica McCreedy is estranged from her family and wants to find a worthwhile cause to leave her fortune to. When she sees a documentary about penguins being studied in Antarctica, she tells the scientists she's coming to visit—and won't take no for an answer. Shortly after arriving, she convinces the reluctant team to rescue an orphaned baby penguin. He becomes part of life at the base, and Veronica's closed heart starts to open.

Her grandson, Patrick, comes to Antarctica to make one last attempt to get to know his grandmother. Together, Veronica, Patrick, and even the scientists learn what family, love, and connection are all about.
The synopsis and some good words from fellow authors are located at the back.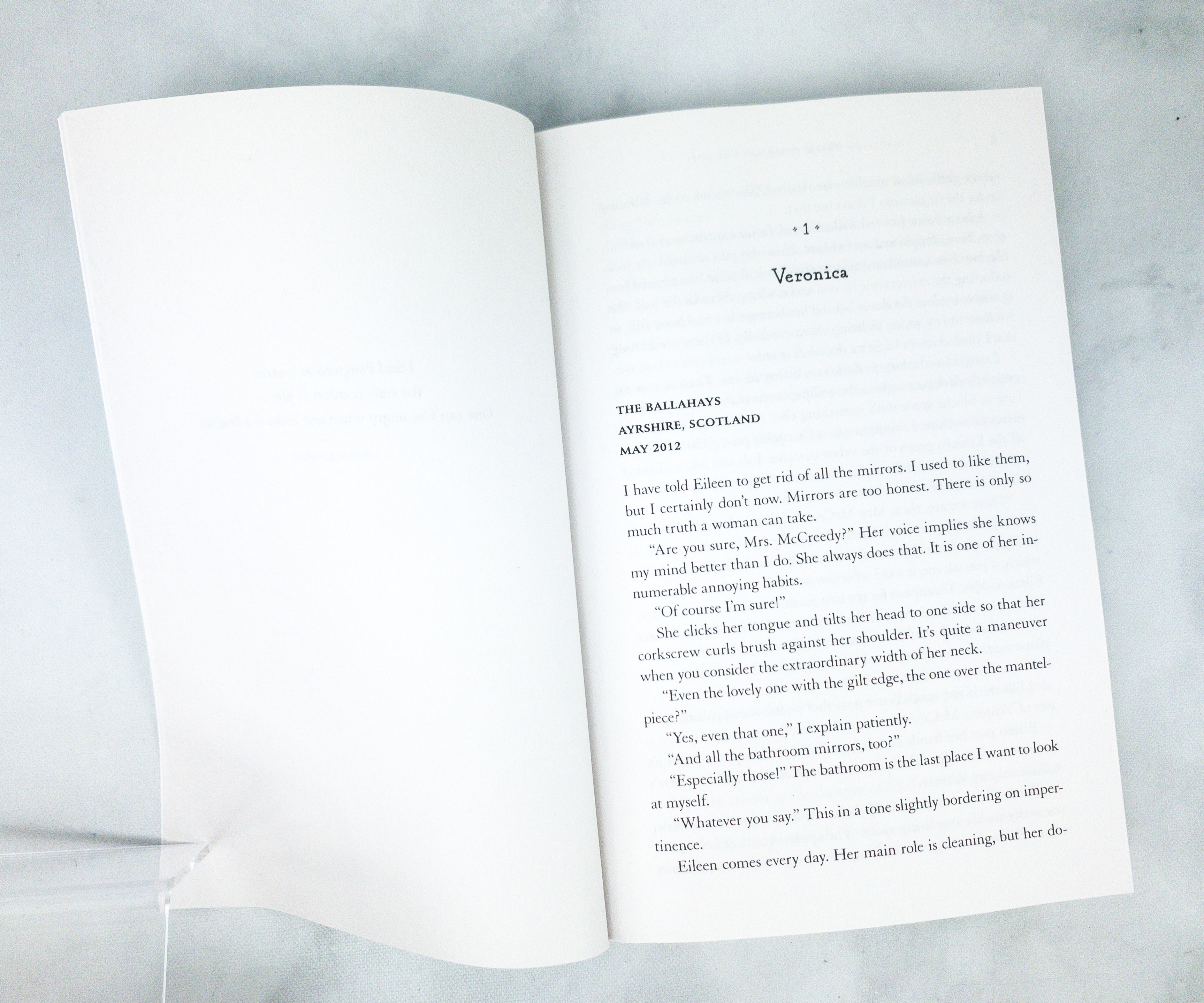 The story is about an old woman, who was estranged from her family and requested to visit Antarctica after she sees a documentary about the penguins that reside and being studied there.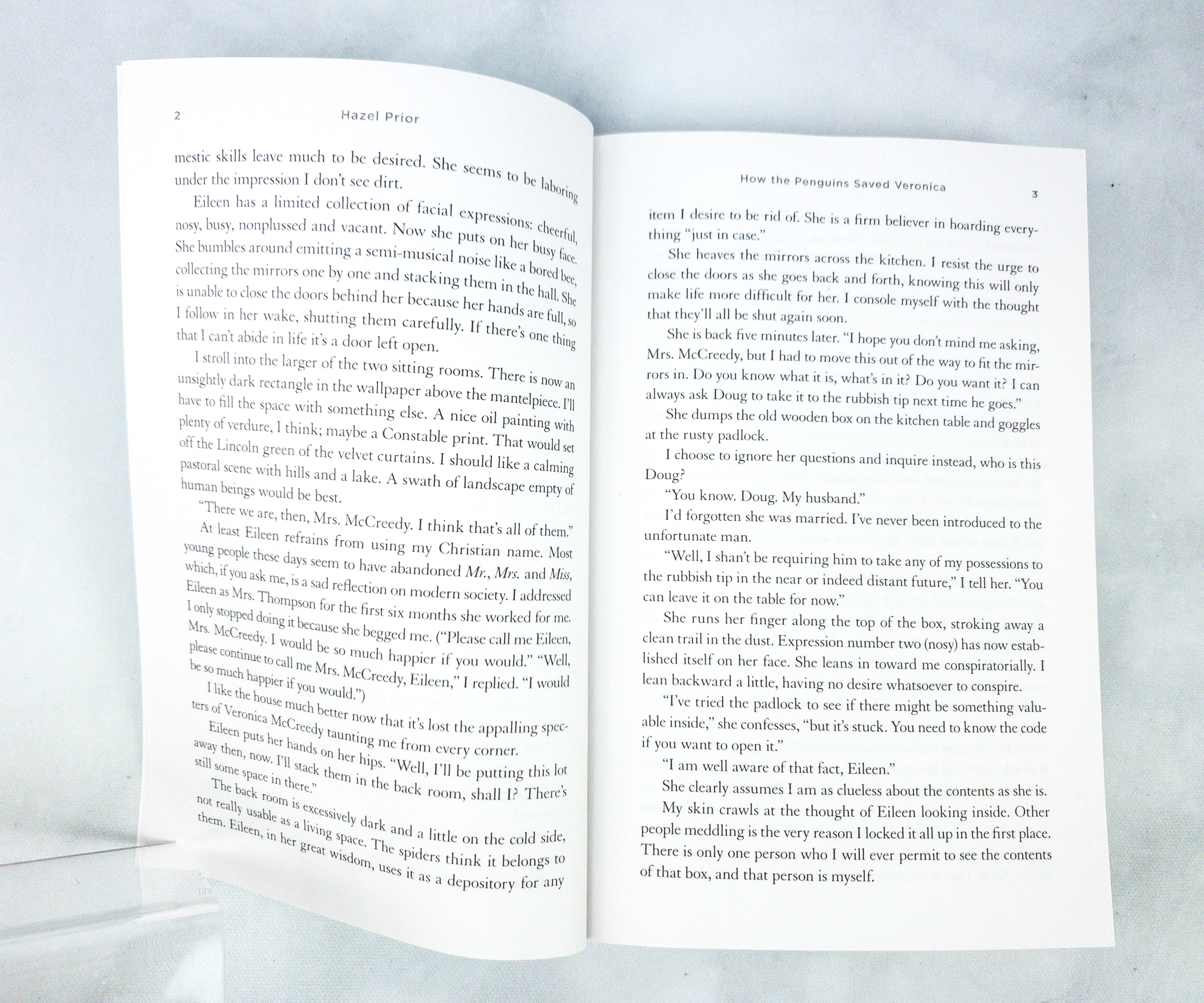 As she stays in the place of the penguins, and a baby penguin that was rescued by the small 3-man team in Antarctica started to change her life by opening her heart. She also met and got to know her estranged grandson, and with that reunion, they start to understand what family, love, and connection is all about.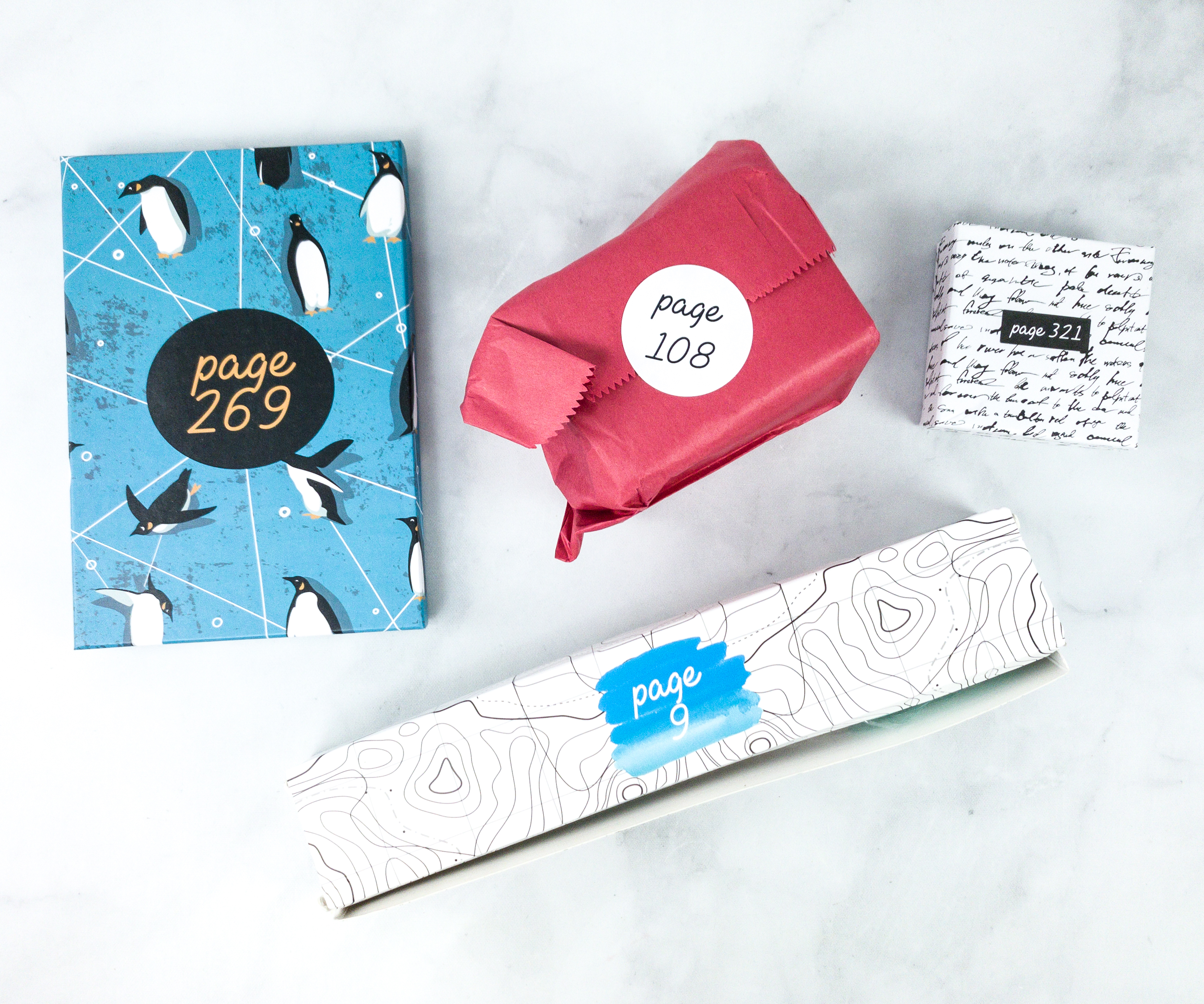 Here are the gifts that you can open once you reach the indicated pages in the book!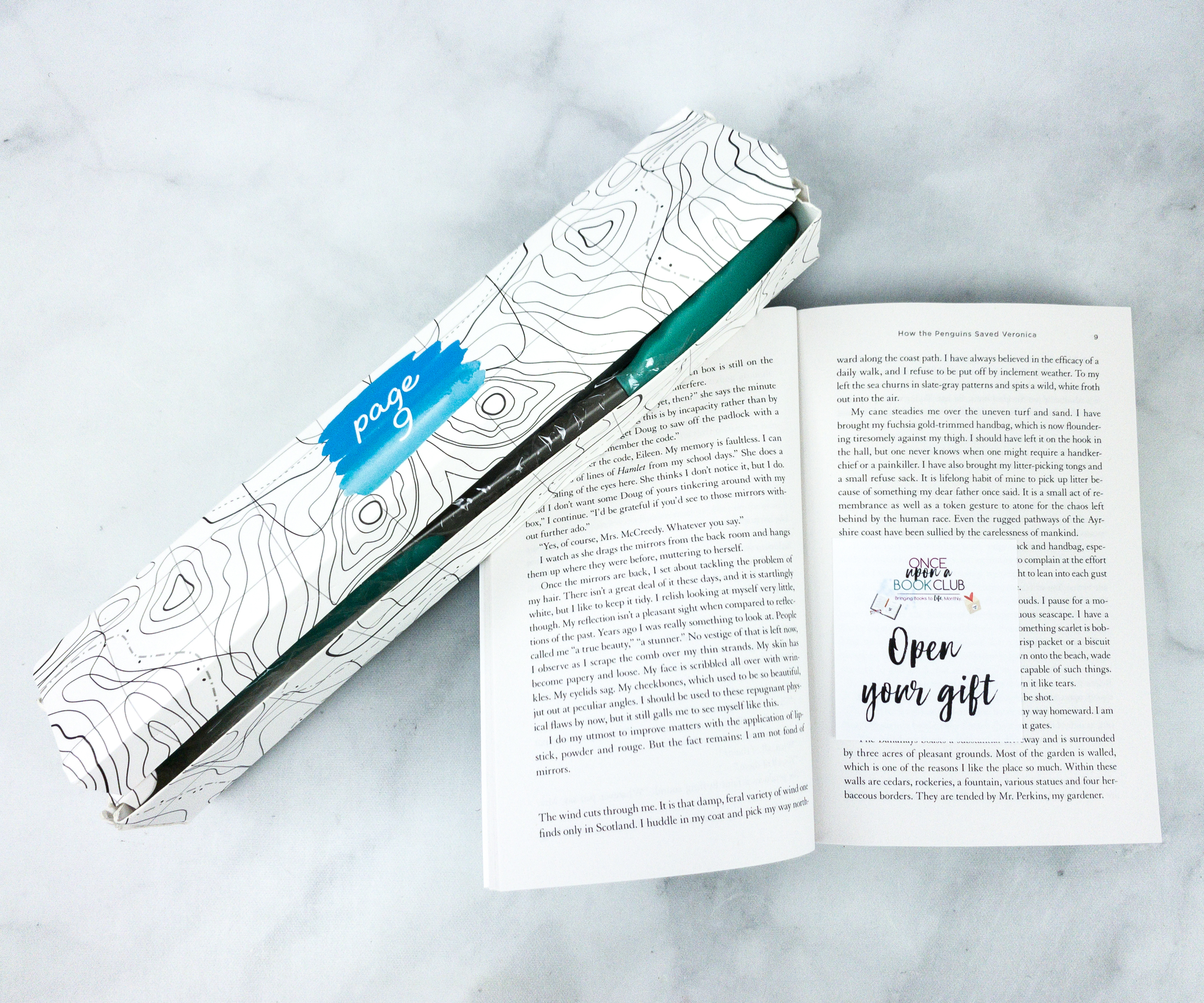 The first gift is unveiled as early as you reach page 9!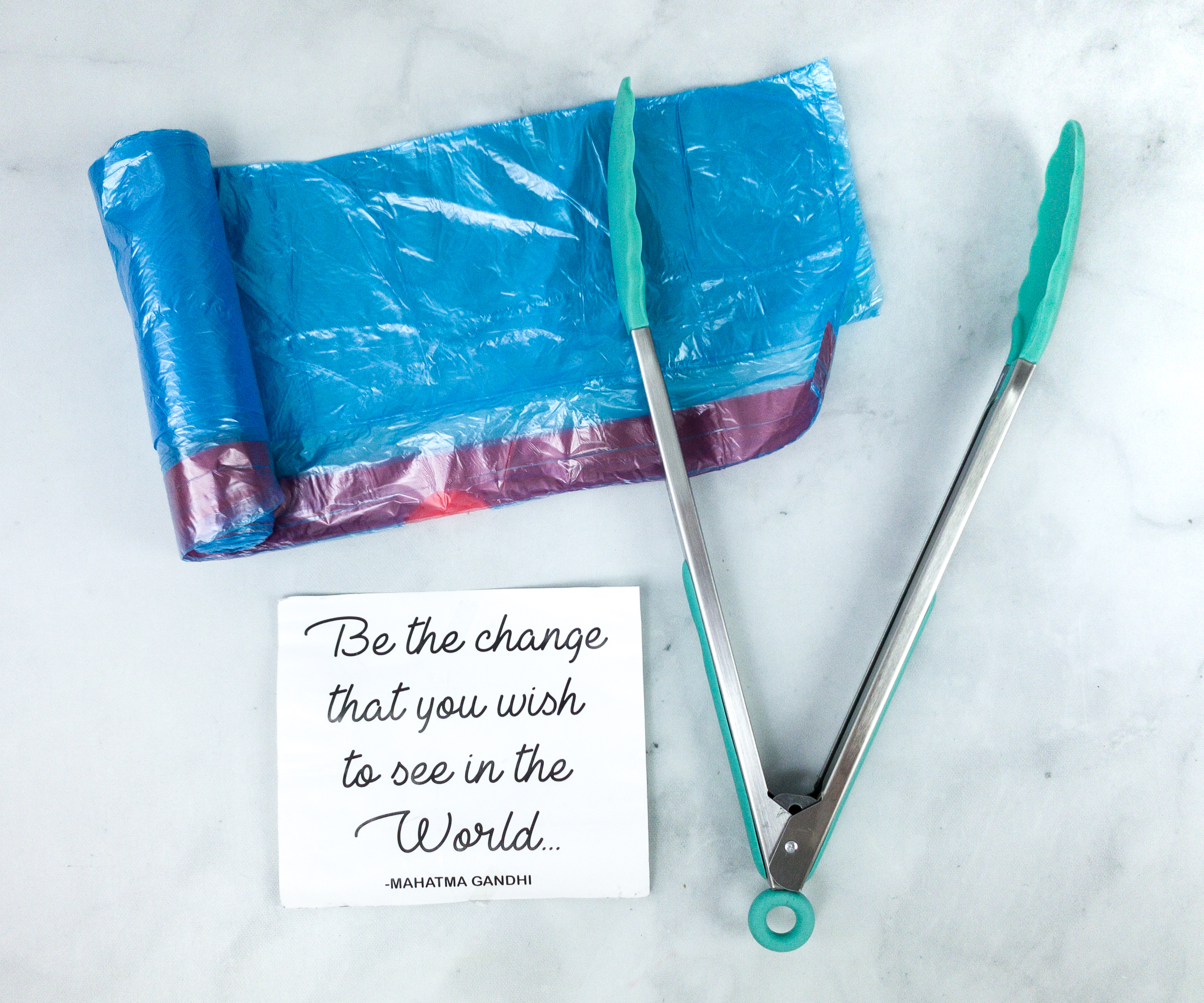 Kitchen Tongs and Trash Bags. The box contains a pair of kitchen tongs, a roll of plastic/trash bag, and a card with a quote from Mahatma Gandhi.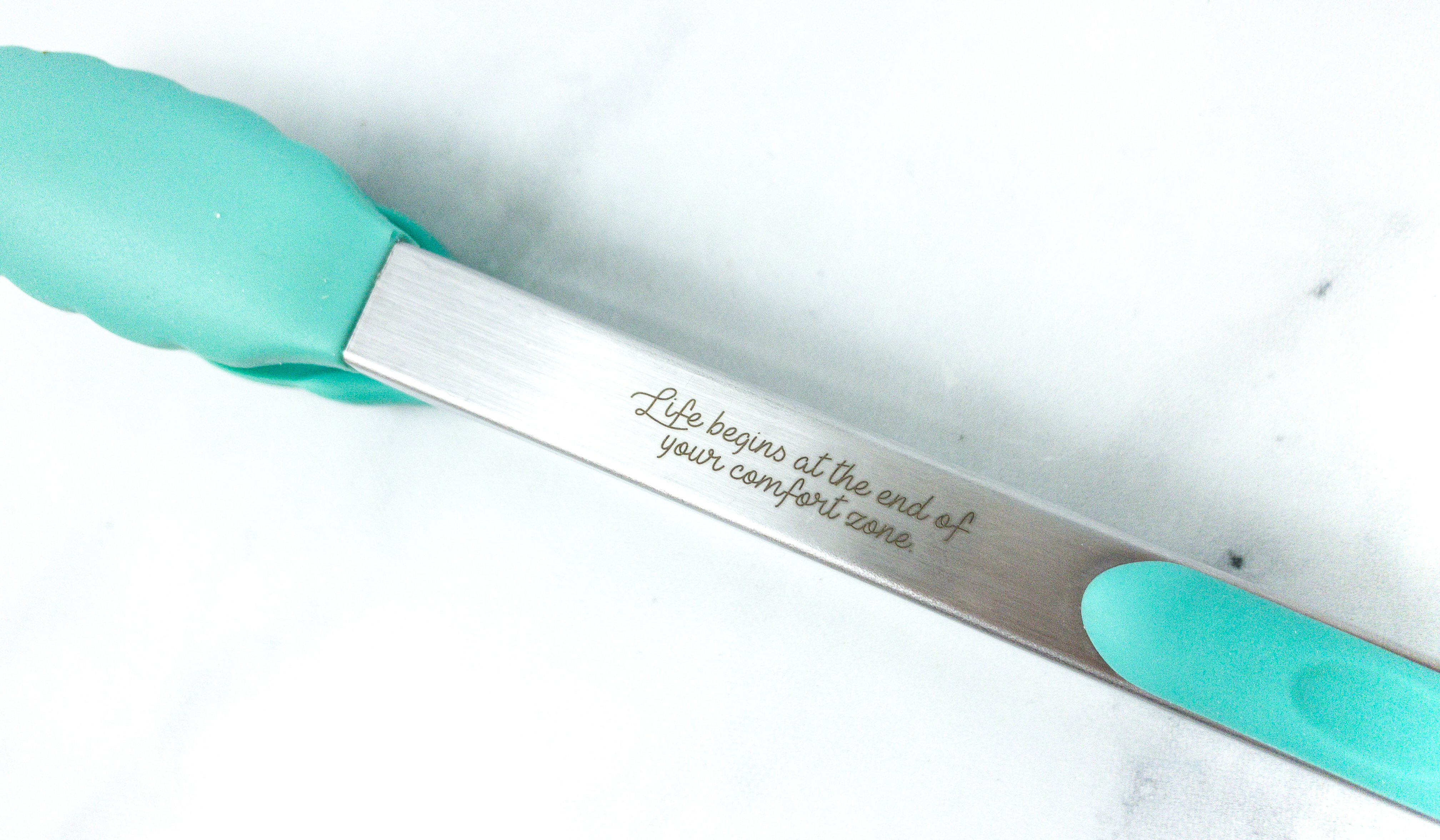 The tongs even have a familiar quote encrypted on one of its sides:
Life begins at the end of your comfort zone.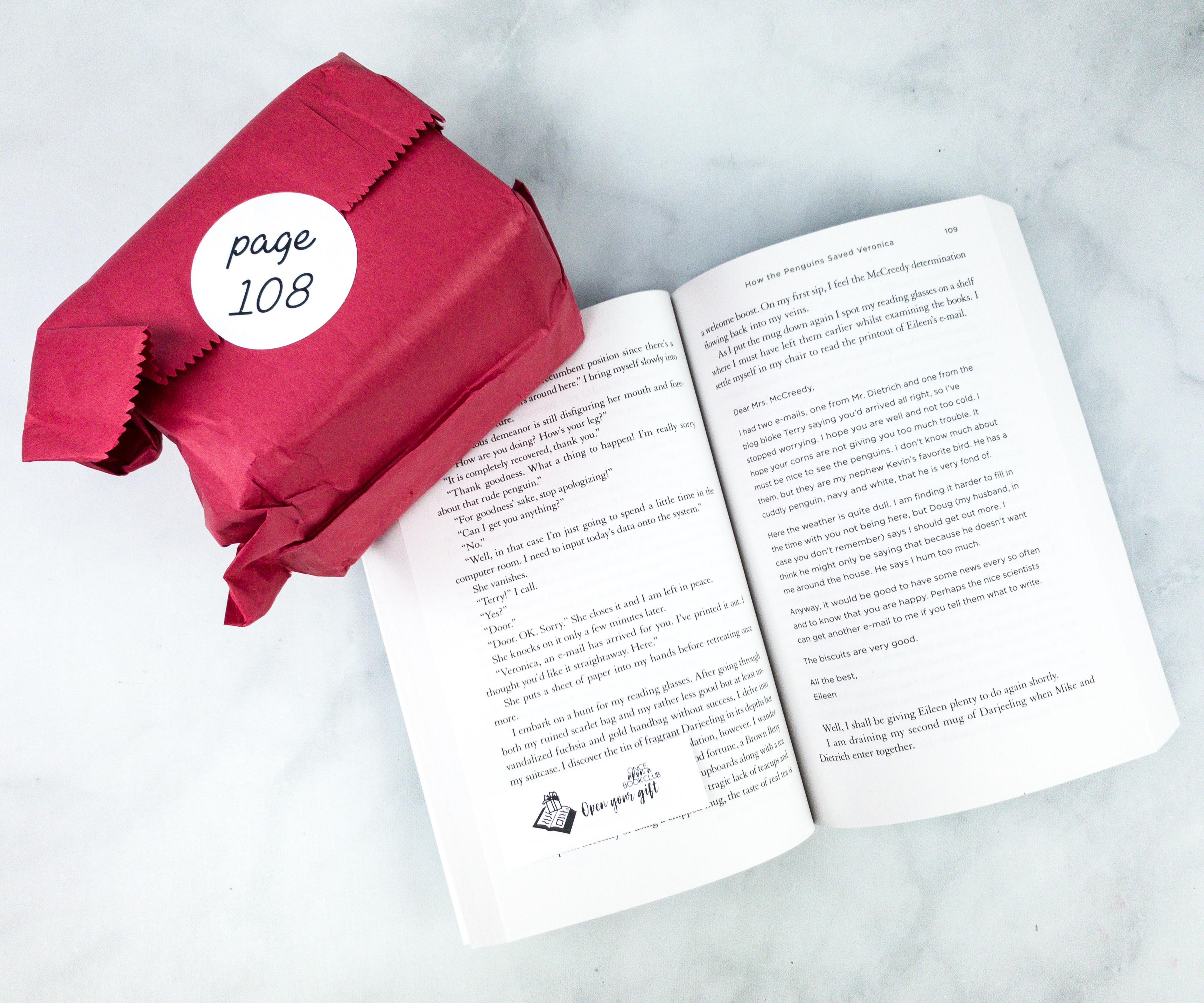 The next gift can be opened as soon as you get to page 108.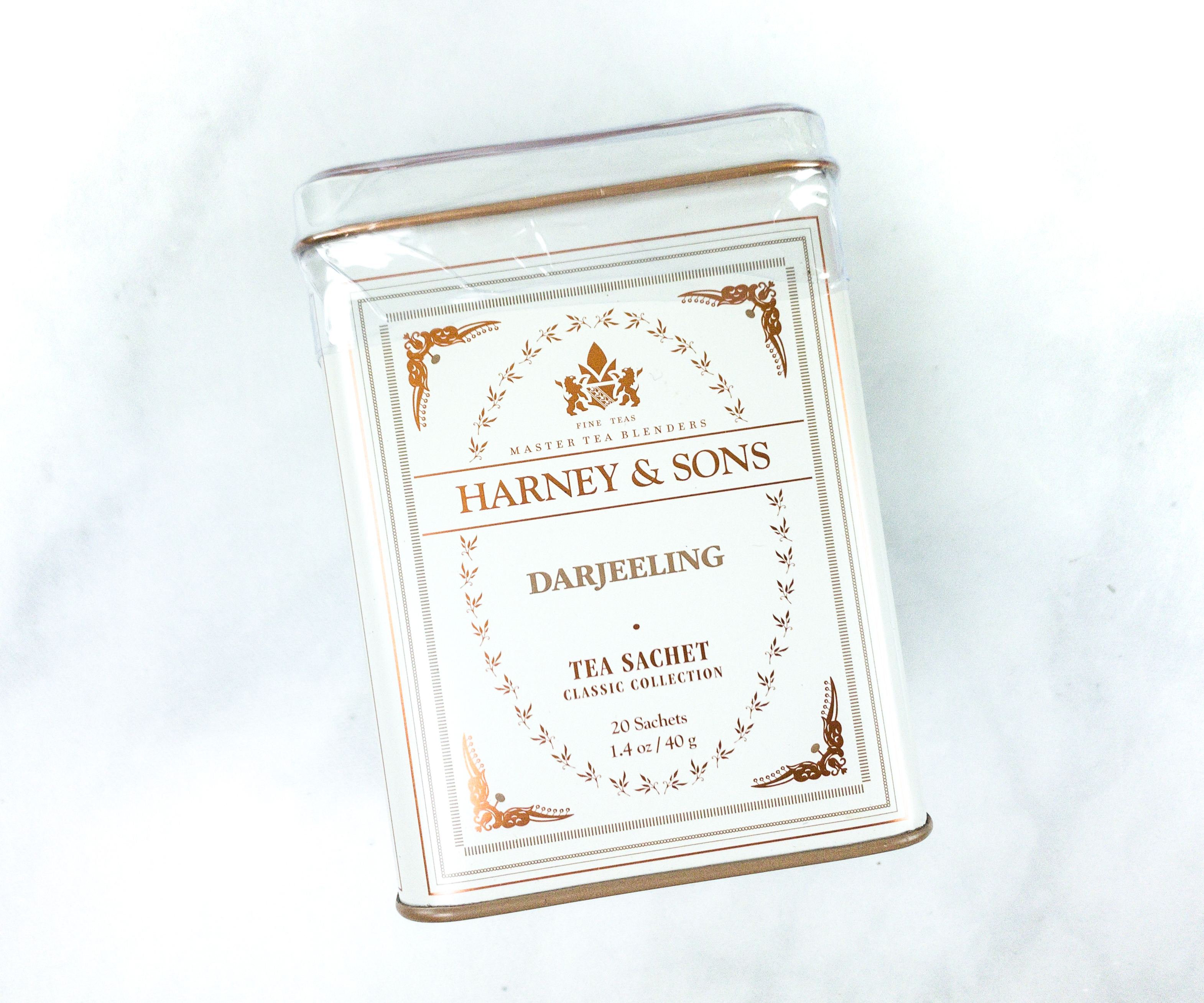 Tin of Darjeeling Tea. It's a tin of Darjeeling Tea from Harney & Sons! These have a harmonious blend of earthy notes and fruity notes.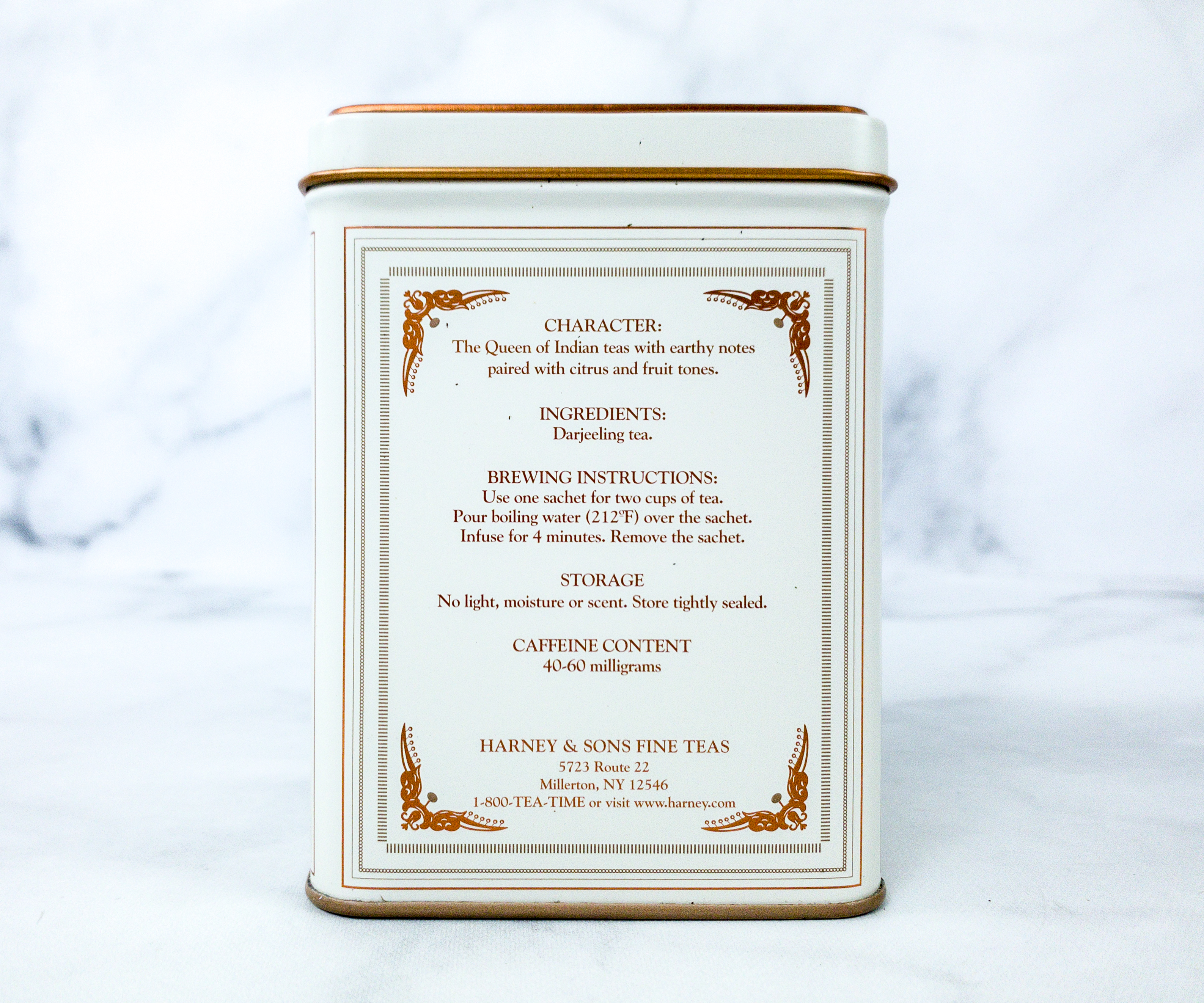 The back of the tin provided more information about the tea. According to it, the tea should be stored in an area with no light, moisture, or scent.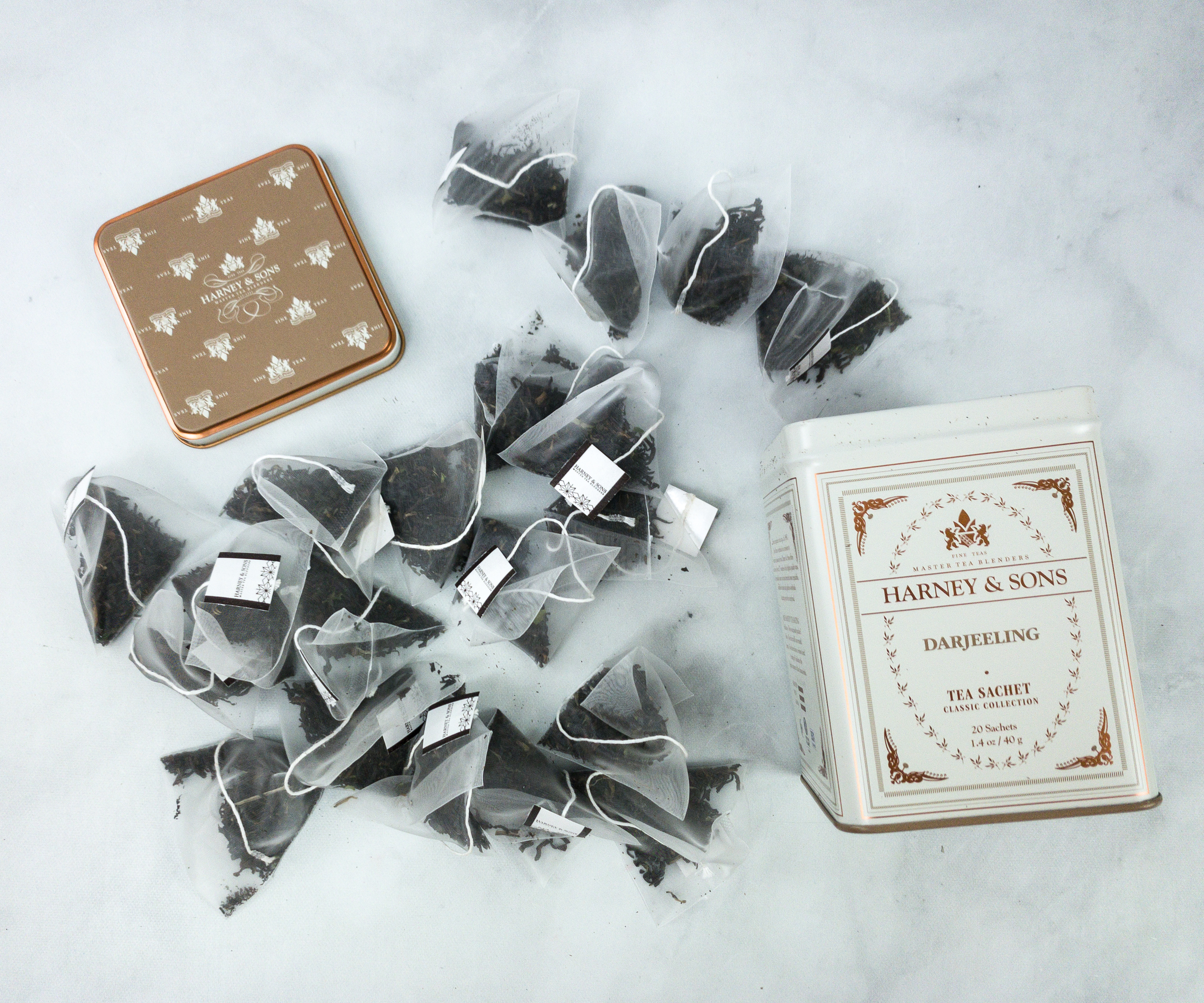 The tin contains 20 tea bags. You can use a sachet to make 2 cups of tea. To brew, just pour boiling water over the bag and infuse for 4 minutes.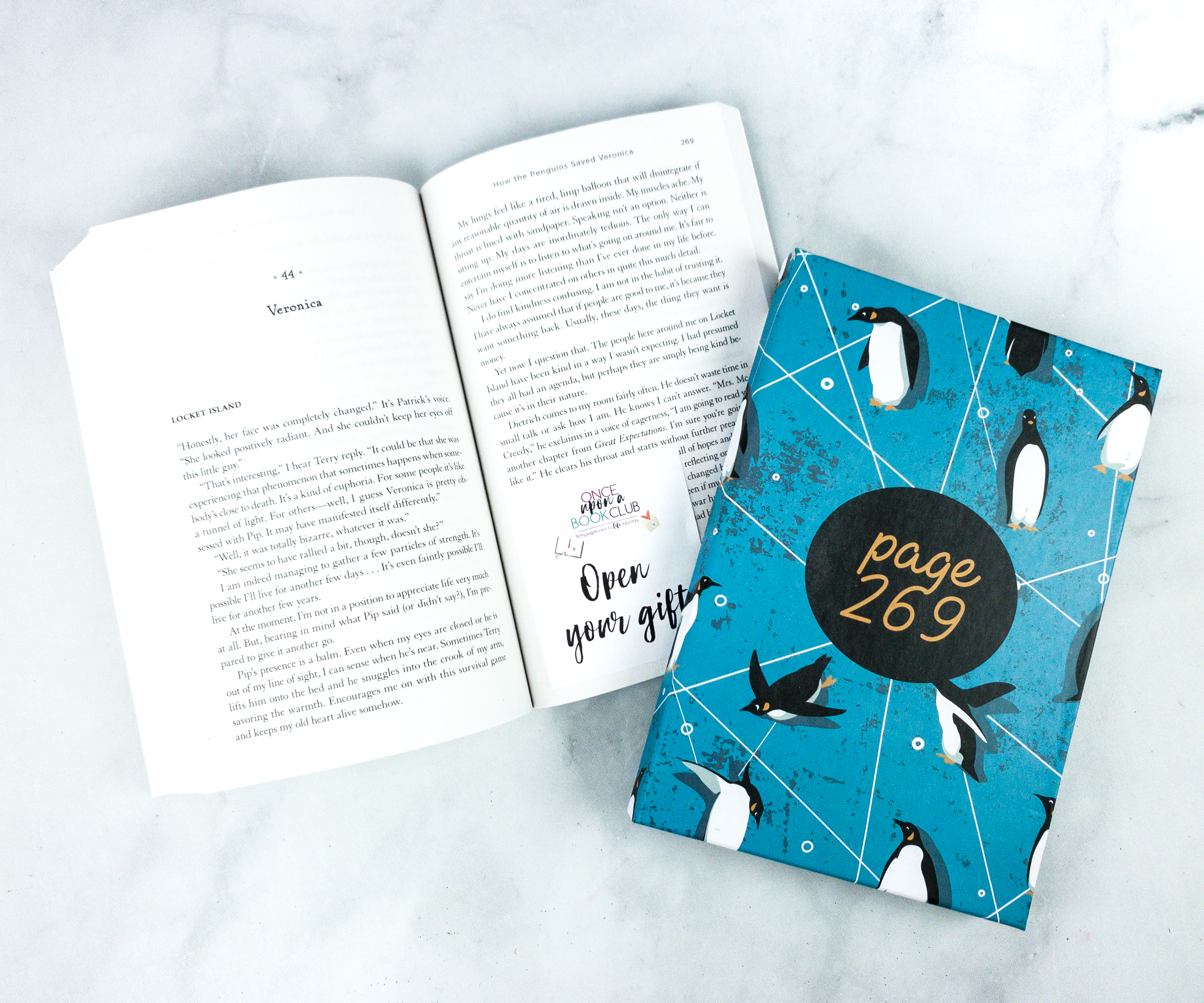 When you reach page 269, you can finally open the third gift!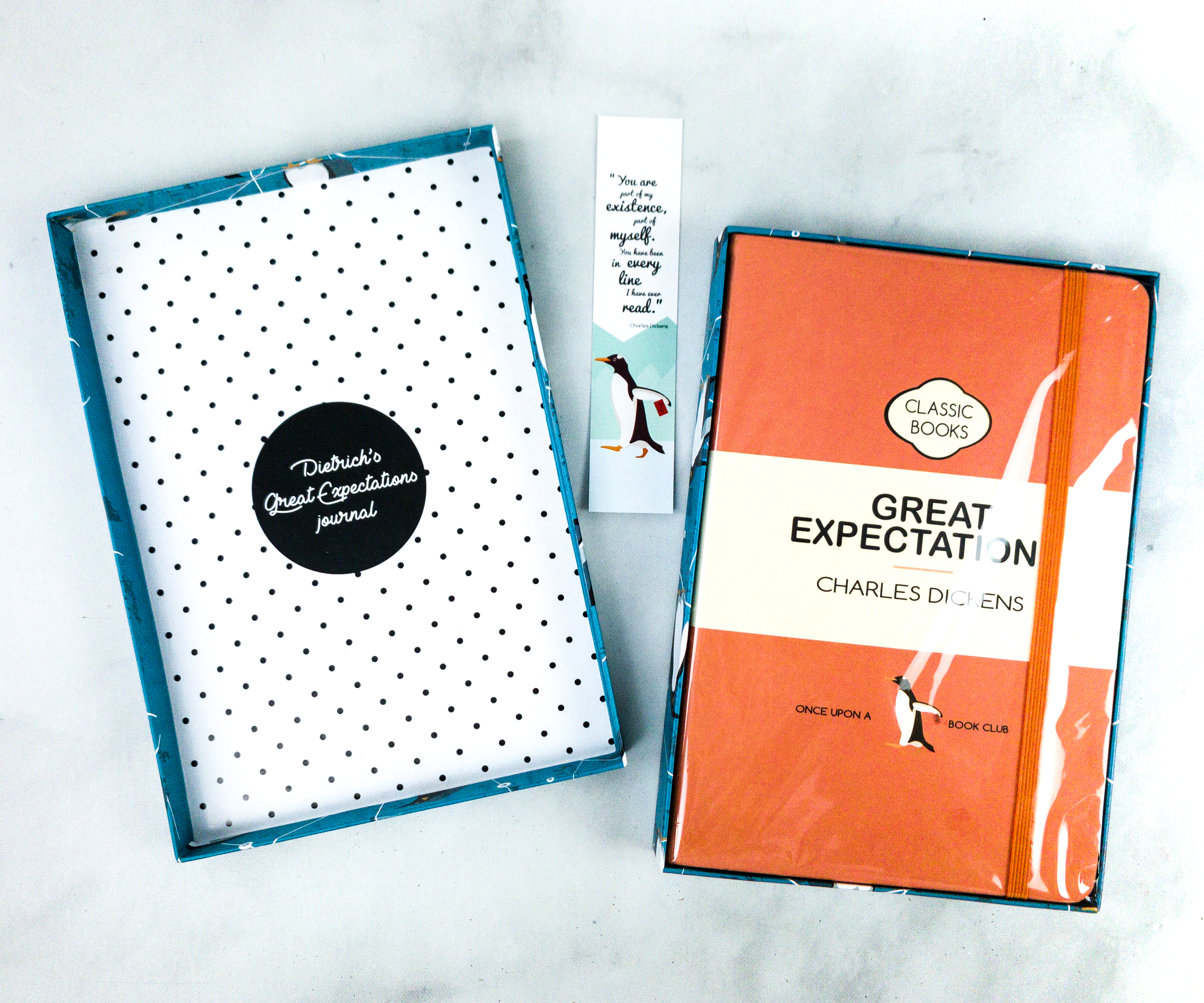 Great Expectations Journal. As soon as I opened the cute box, I stumbled upon what looks like a classic book from Charles Dickens, but it's actually a journal notebook! It also comes with a penguin bookmark.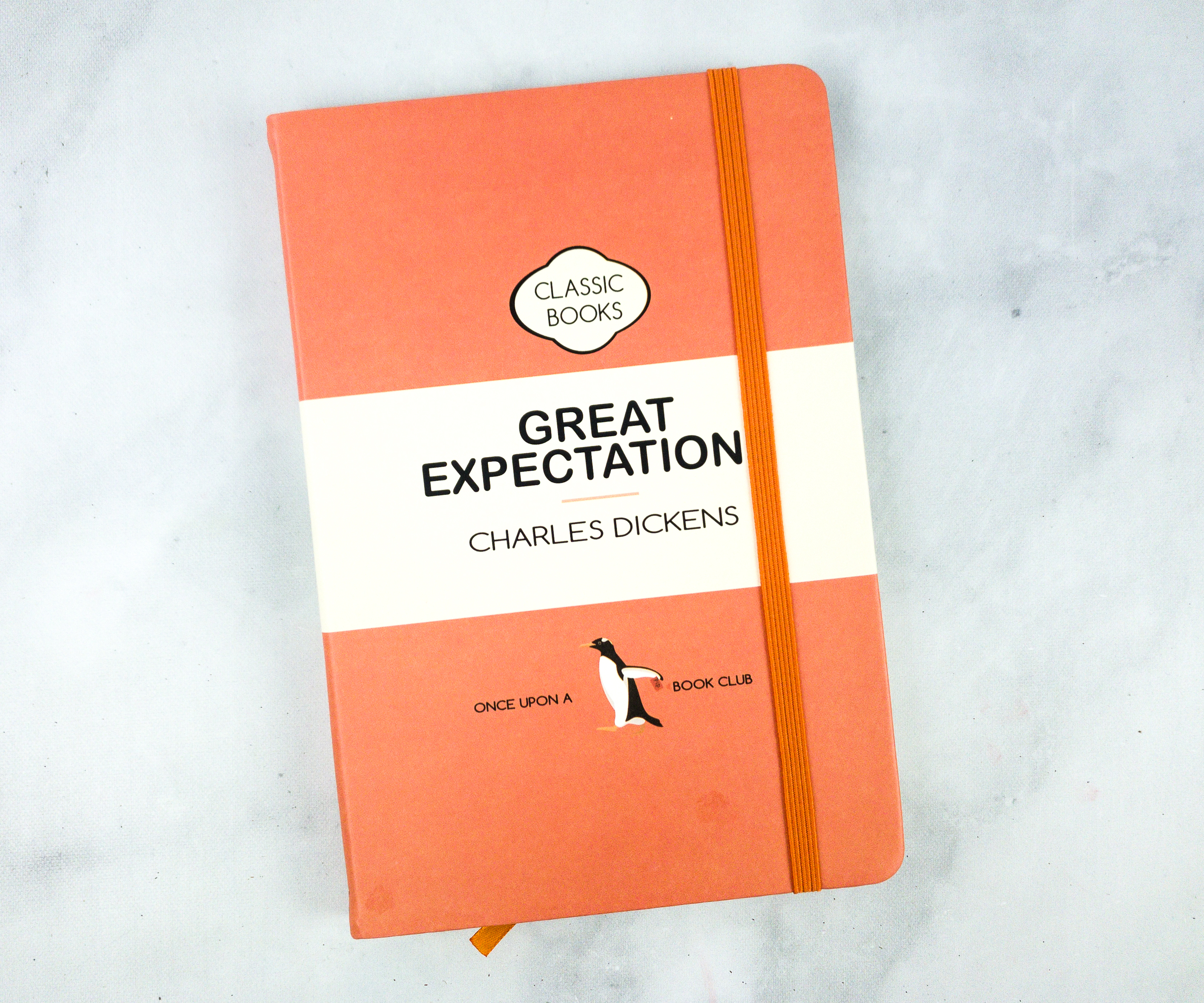 I love the cover of this journal! It even comes with an elastic closure.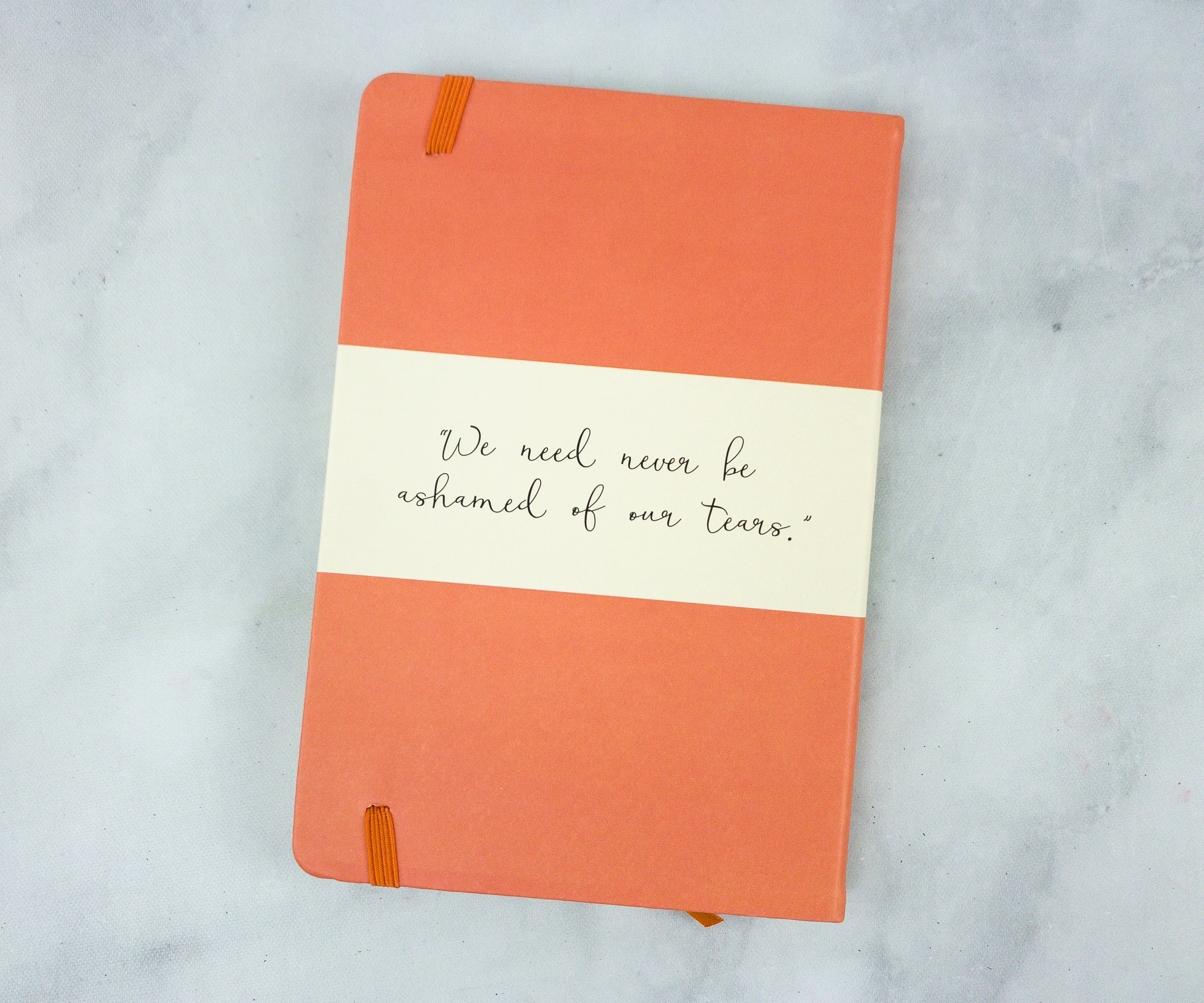 At the back, there is a printed quote:
We need never be ashamed of our tears.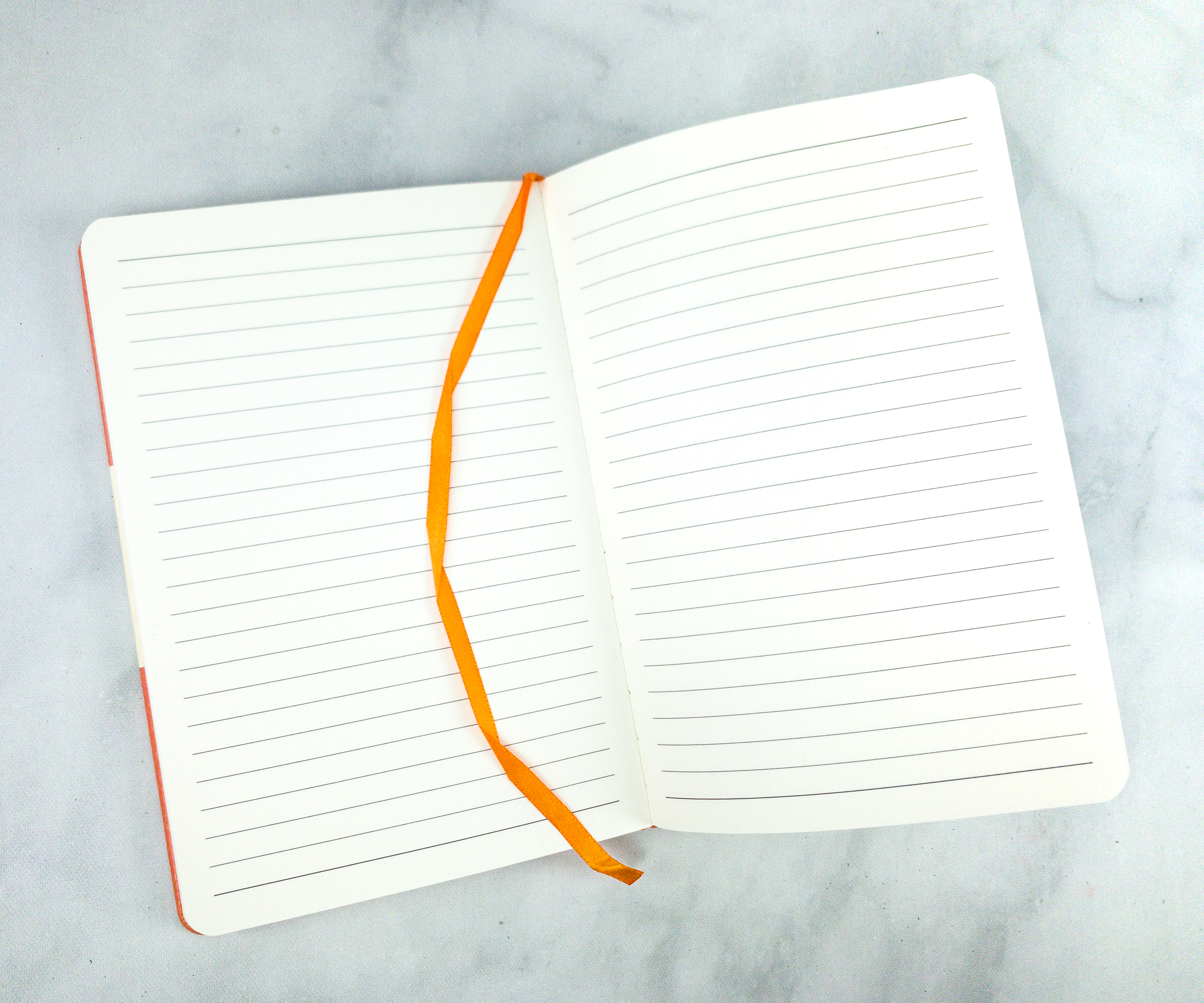 The journal contains lined pages, and there's also an orange ribbon bookmark.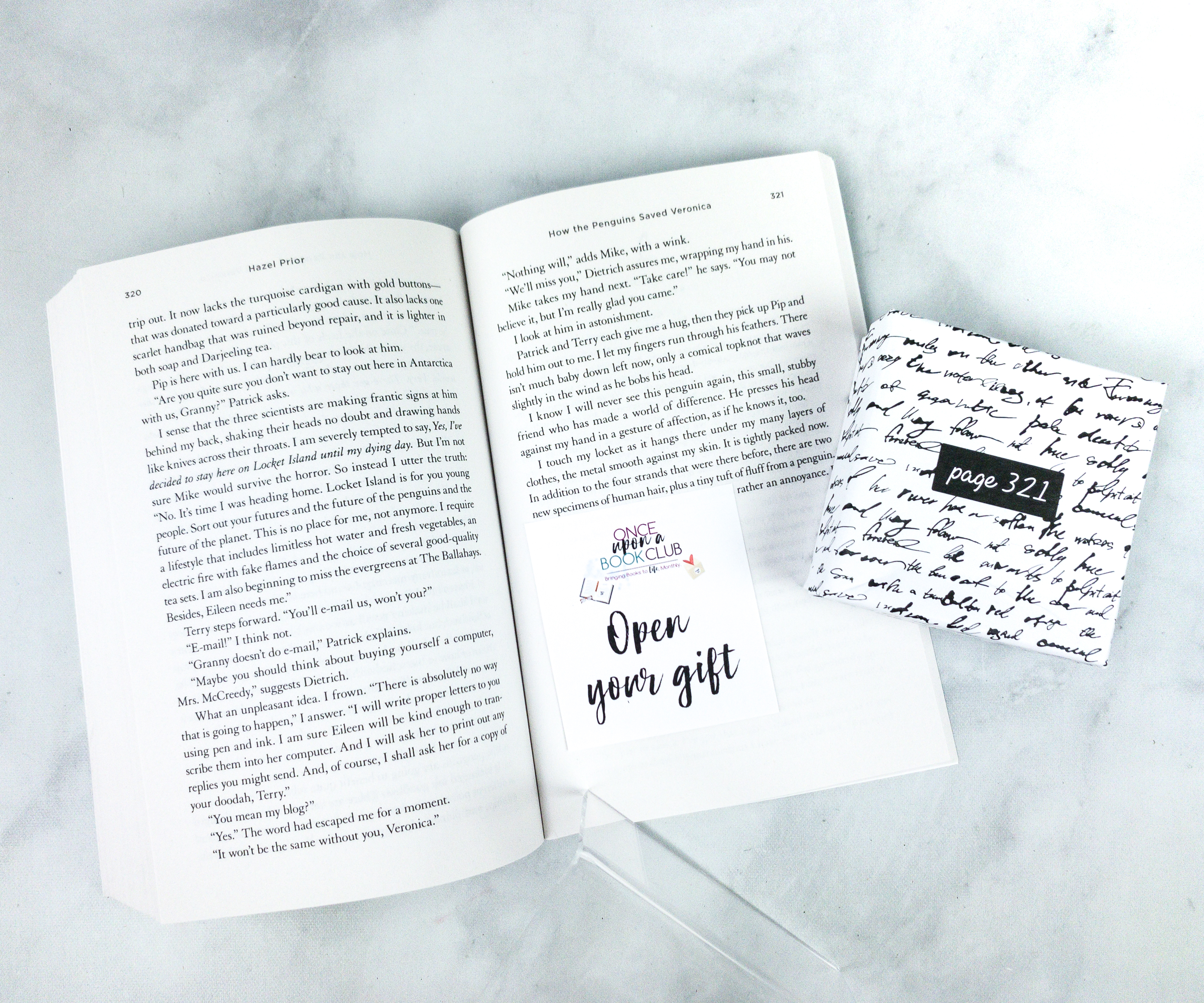 The final gift is for when you reach page 321!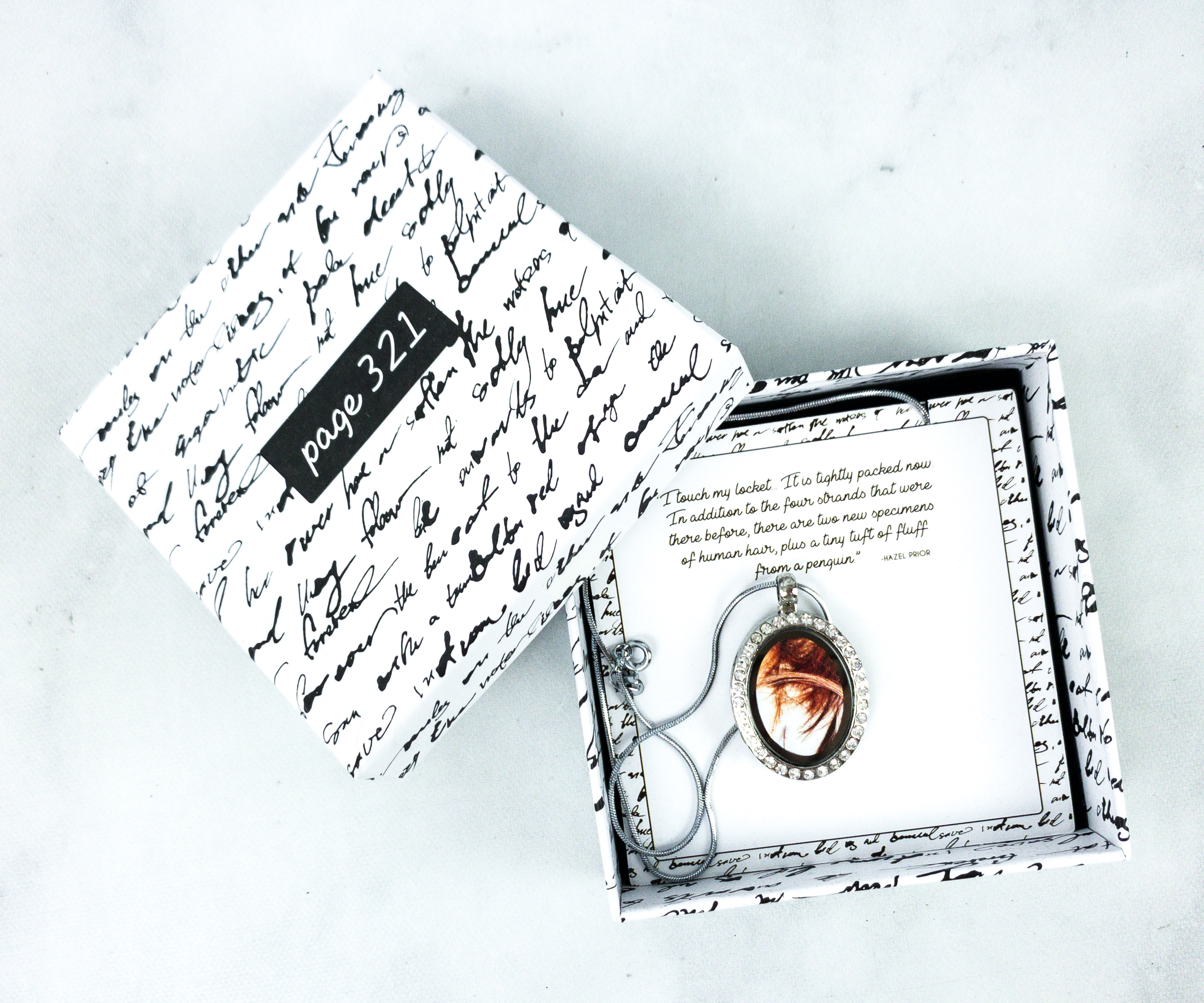 Locket. Another box contains a beautiful locket! There's also another quote from the author on the included card where the locket sits.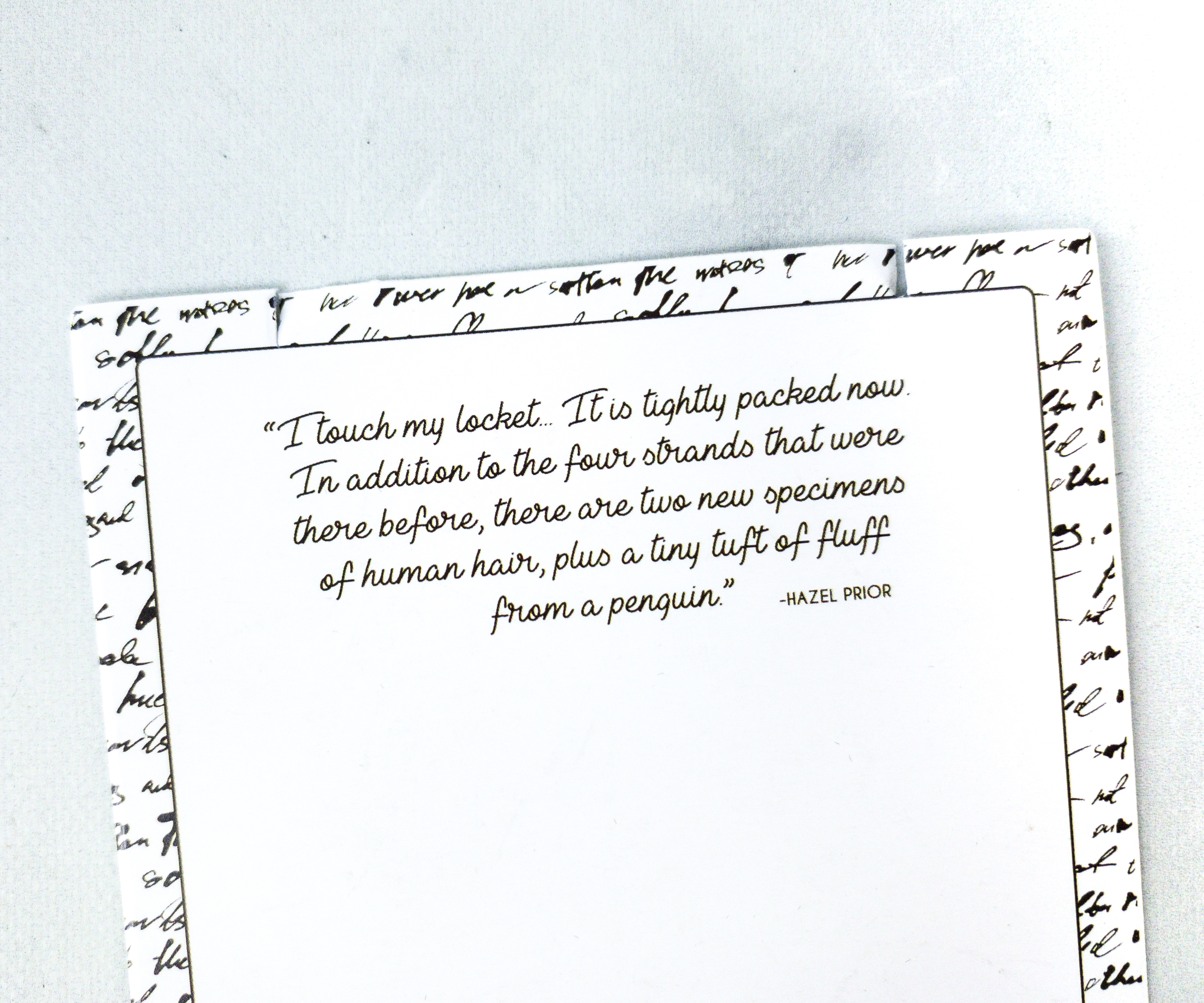 I touch my locket… It is tightly packed now. In addition to the four strands that were there before, there are two new specimens of human hair, plus a tiny tuft of fluff from a penguin.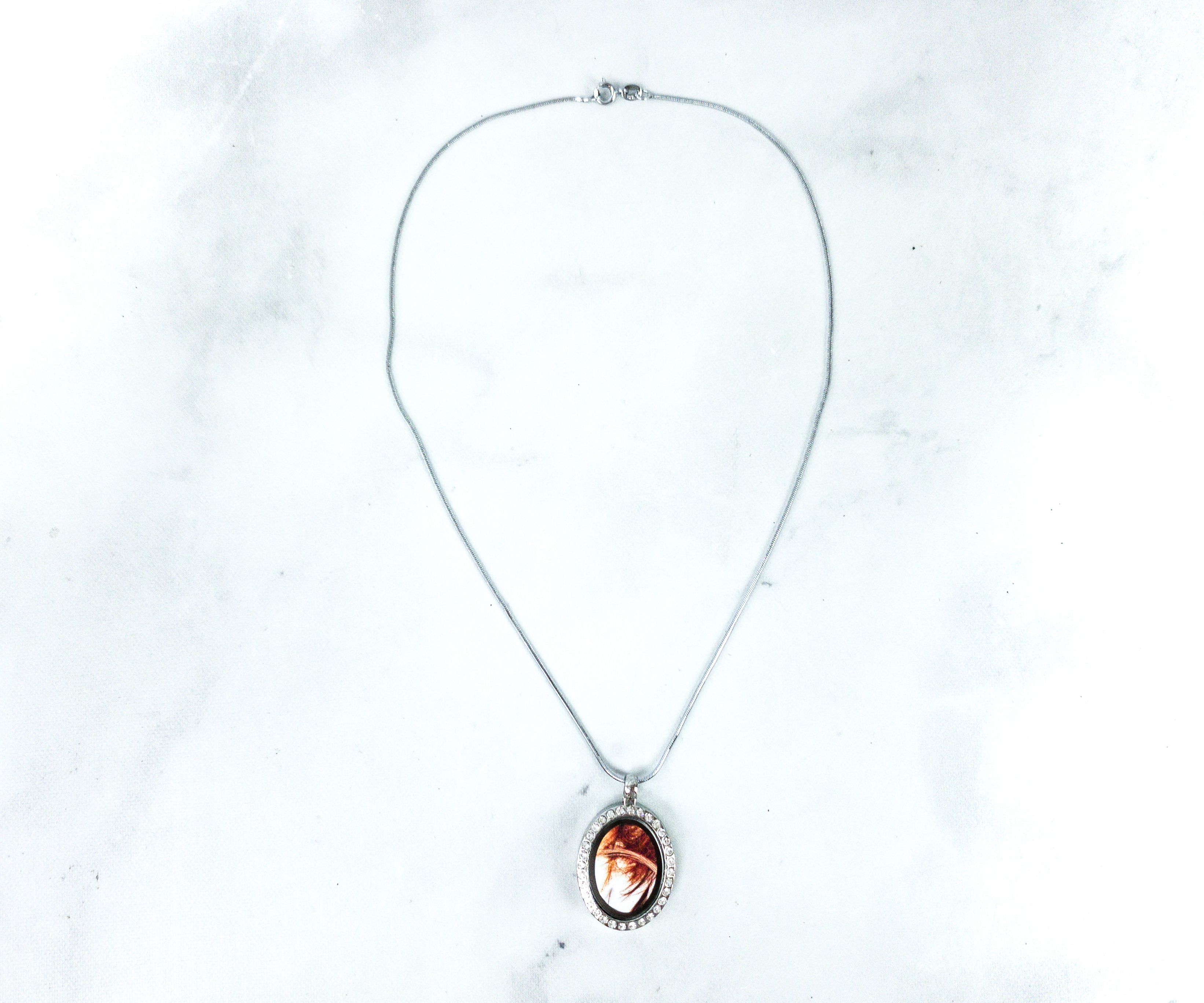 At first look, you might think that the pendant is an abstract art.
But when you look closer, they're hair strands, and maybe a tuft of penguin fluff, just like what's said in the quote. The pendant also has crystals paved all over it.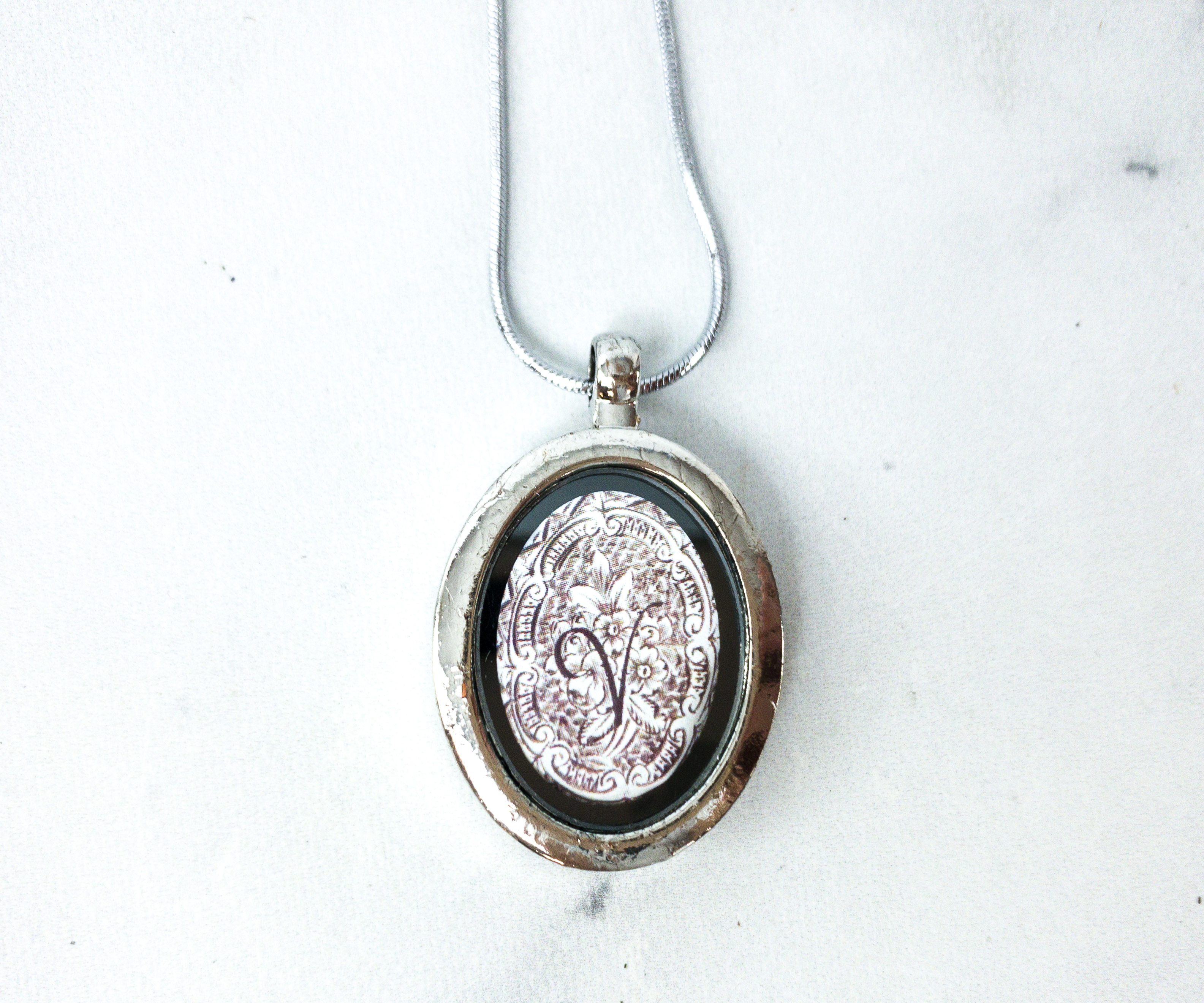 The back has a letter 'V' engraved on it, with a classic looking background, which I believe stands for Veronica's name.
Reading a book is always fun, and Once Upon a Book Club makes it even better with the gifts they include in each box! The gifts are related to the story and since you only open them when you reach certain pages, the experience gets more exciting. This month, I love the classic-looking journal, as well as the locket that is a heartwarming memento. I'm not a fan of tea but I appreciate the beautiful tin that I also received. The story is also a nice gift itself as it is full of morals, and the story really teaches us about the importance of family and opening our hearts to many possibilities in life.
What do you think of this month's Once Upon a Book Club?