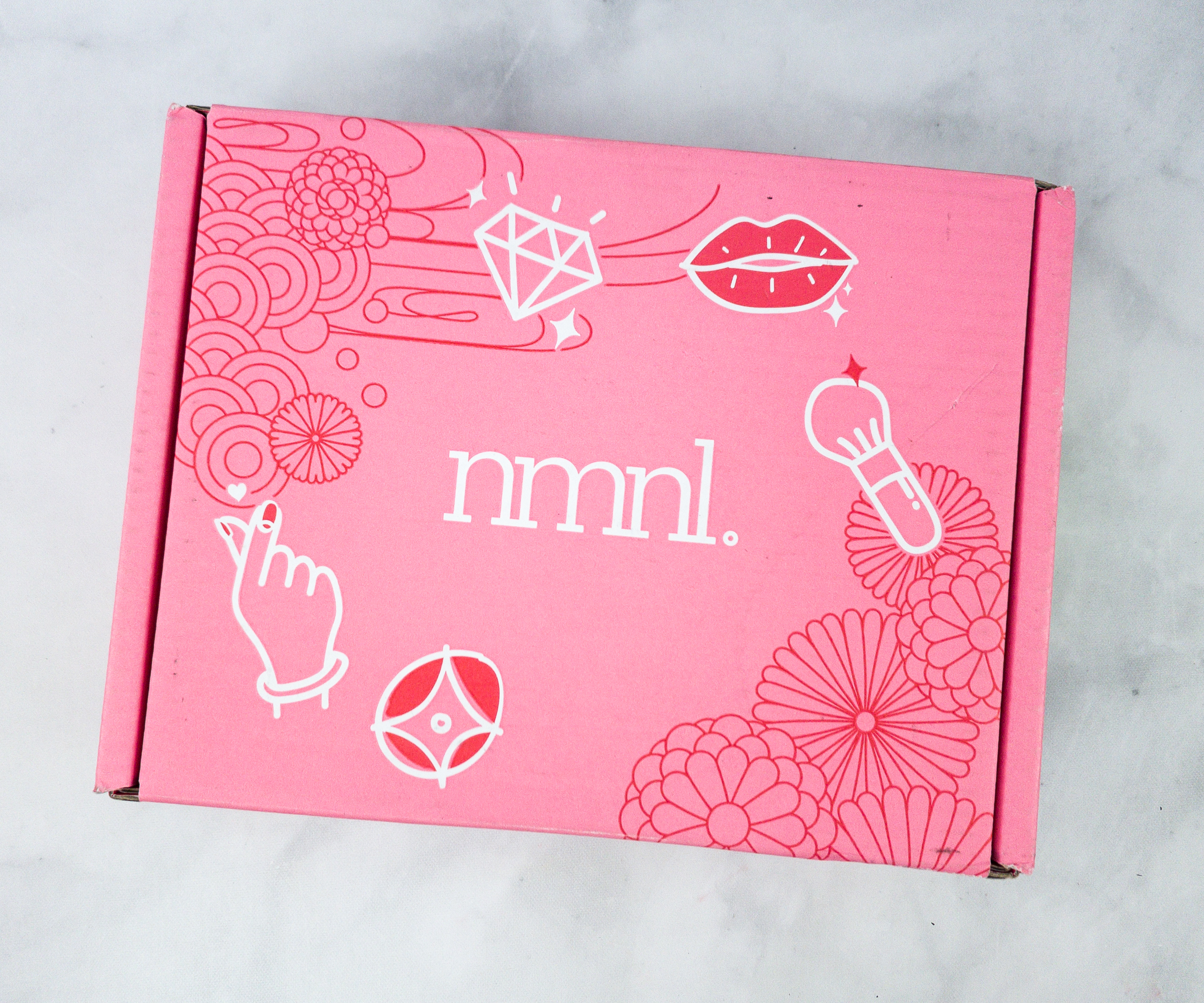 nmnl is a monthly beauty subscription box by the brains behind Tokyo Treat and Yume Twins. This is the new and improved nmnl! For the last few years since their launch, they have only included Japanese beauty brands but have taken subscriber wishes into consideration and have redesigned it to feature both Japanese and Korean beauty!
DEAL: Use coupon code HELLOSUBS at checkout to save 10% ($3.50) on your first box!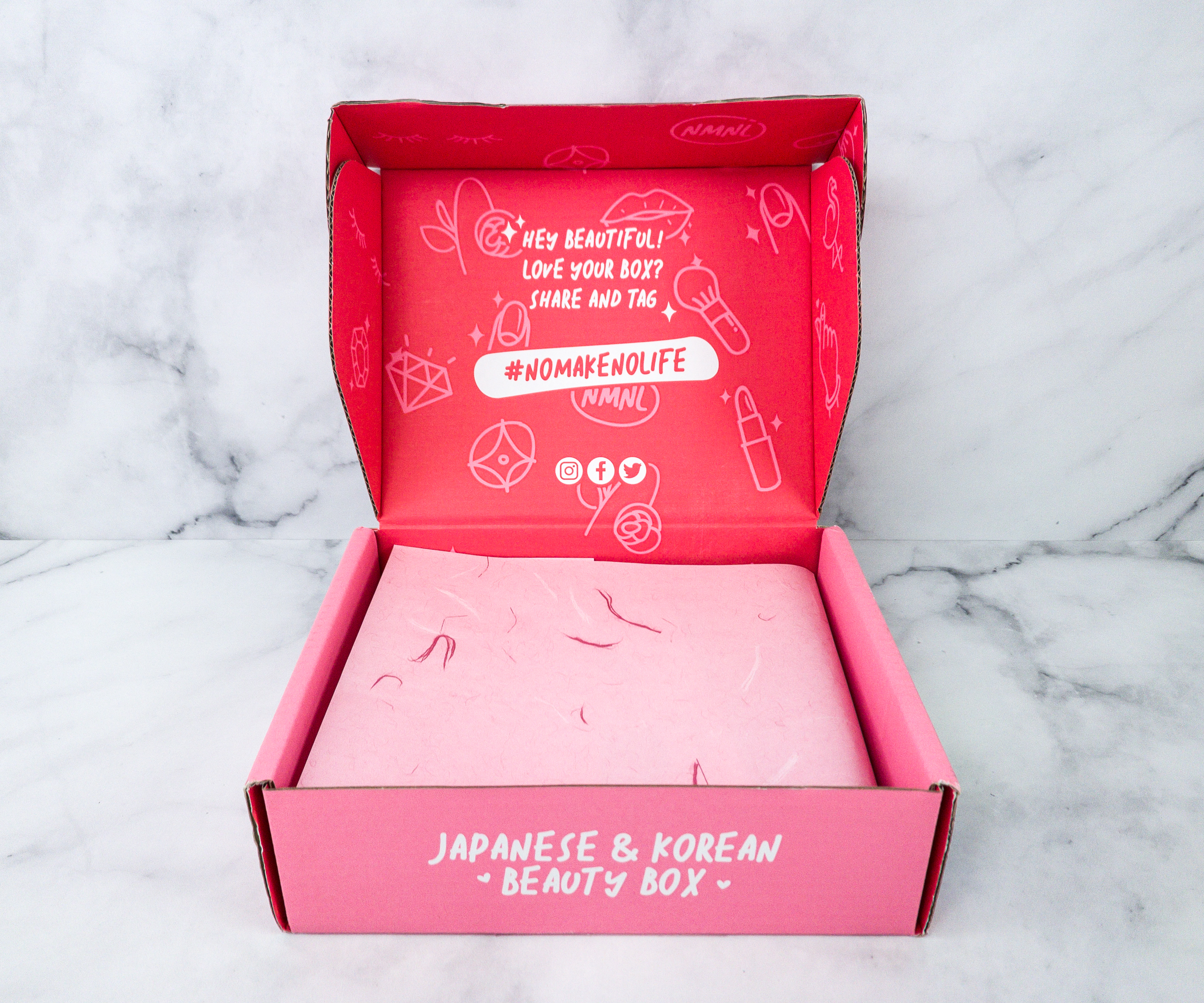 The box is really cute! They encourage us to share our unboxing photos on social media using #NoMakeNoLife.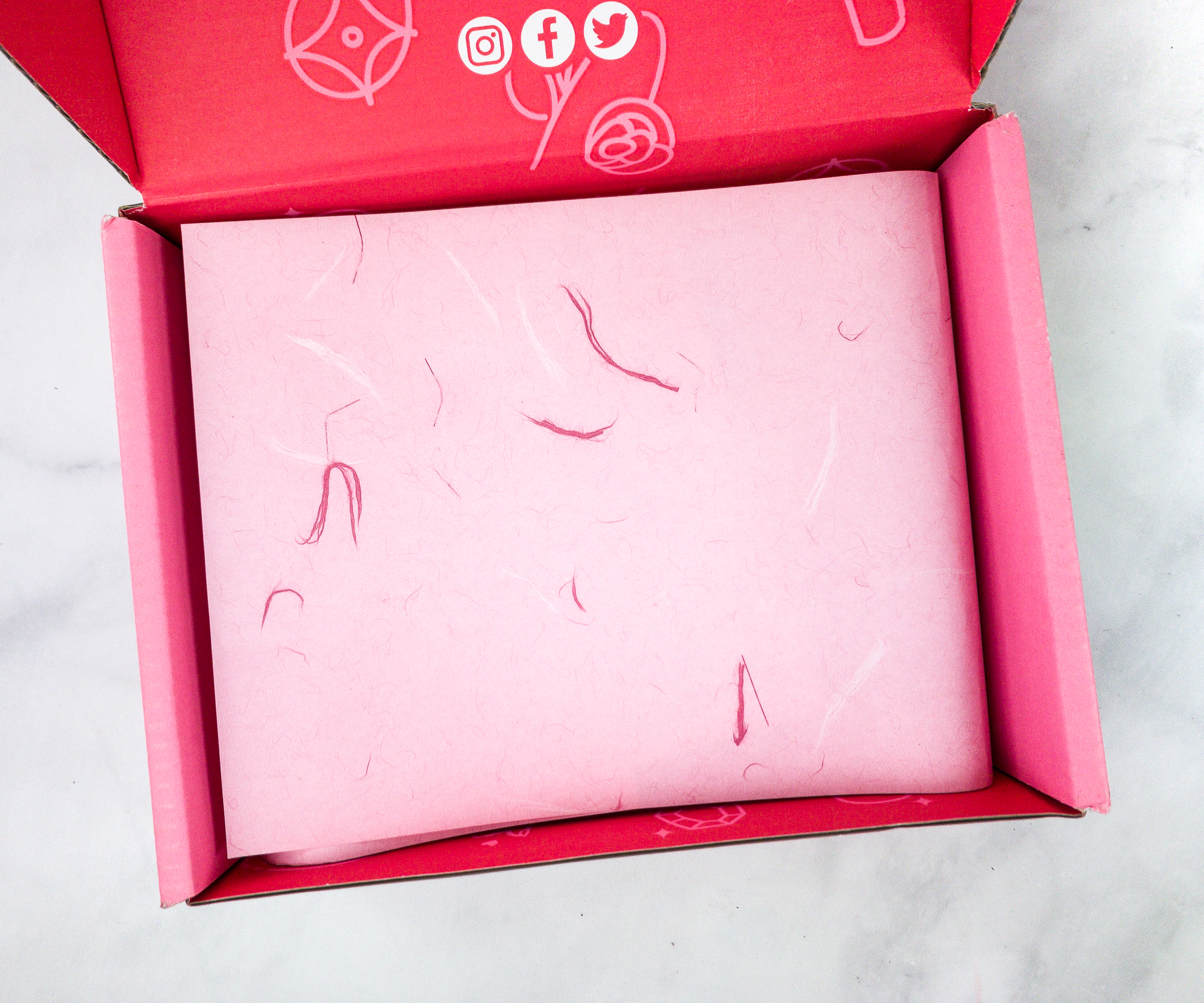 The items were wrapped in pink tissue paper.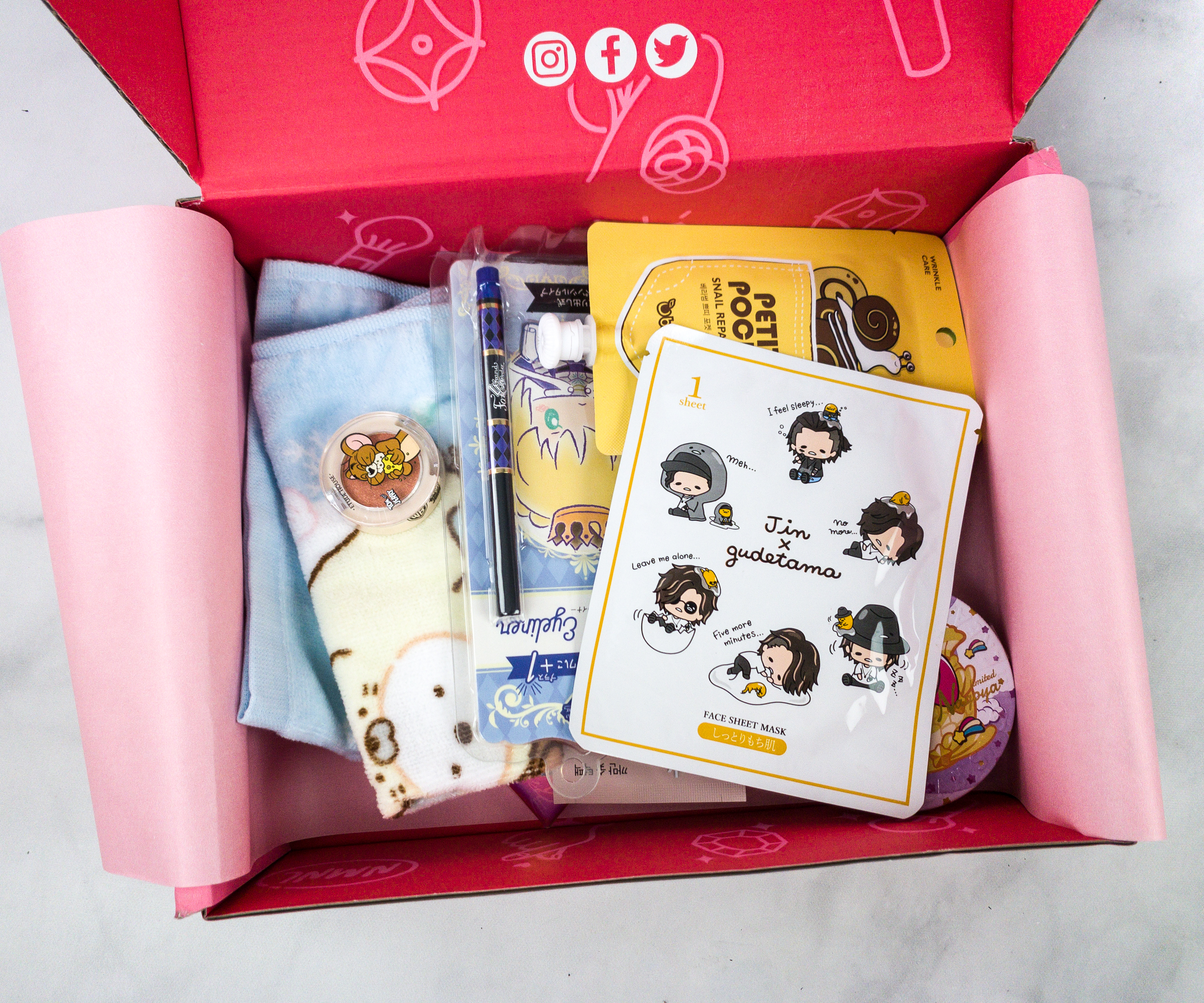 I'm seeing some cute items here!
The booklet features an anime-inspired cover art. It's nice!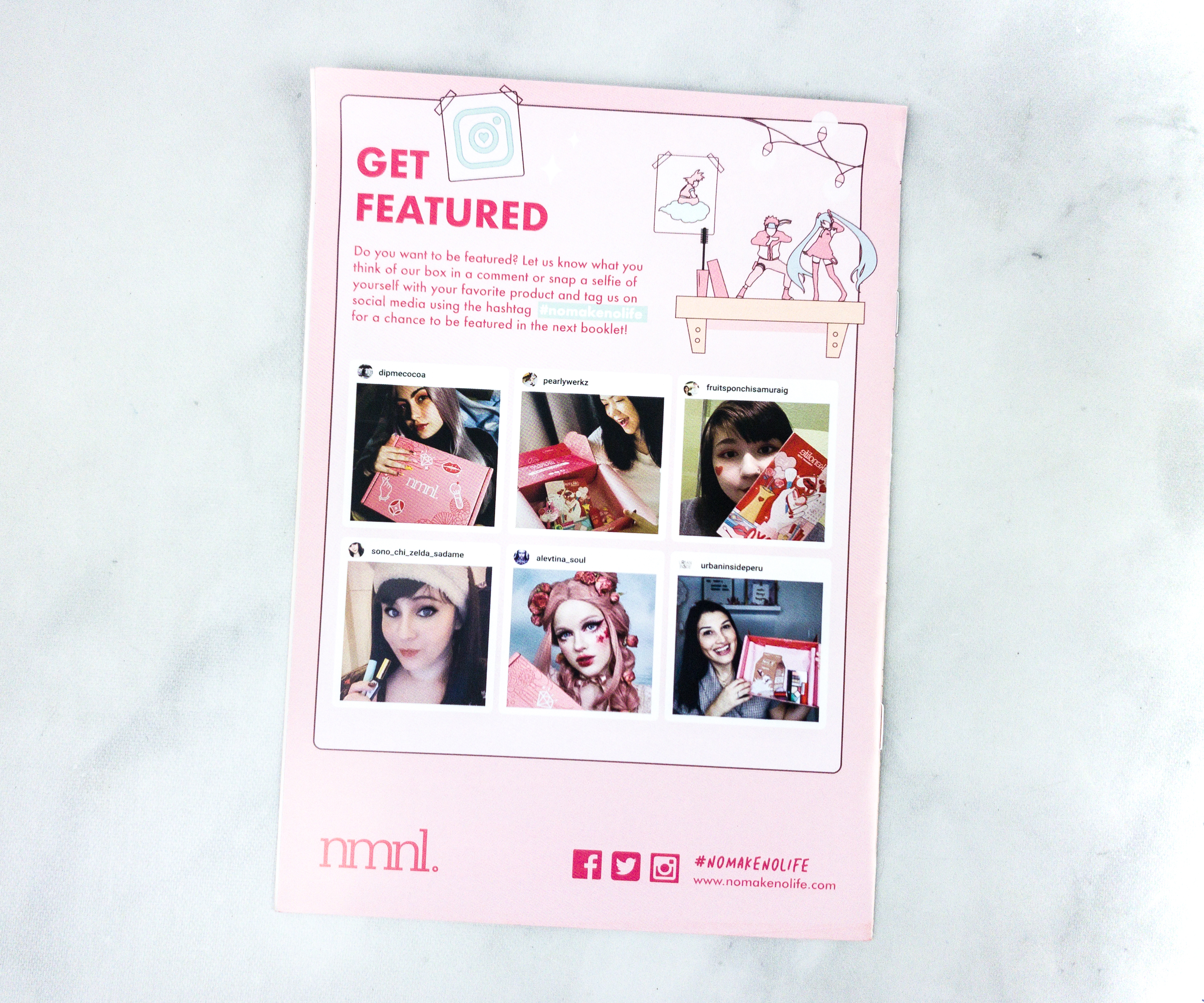 At the back, there are featured photos of subscribers!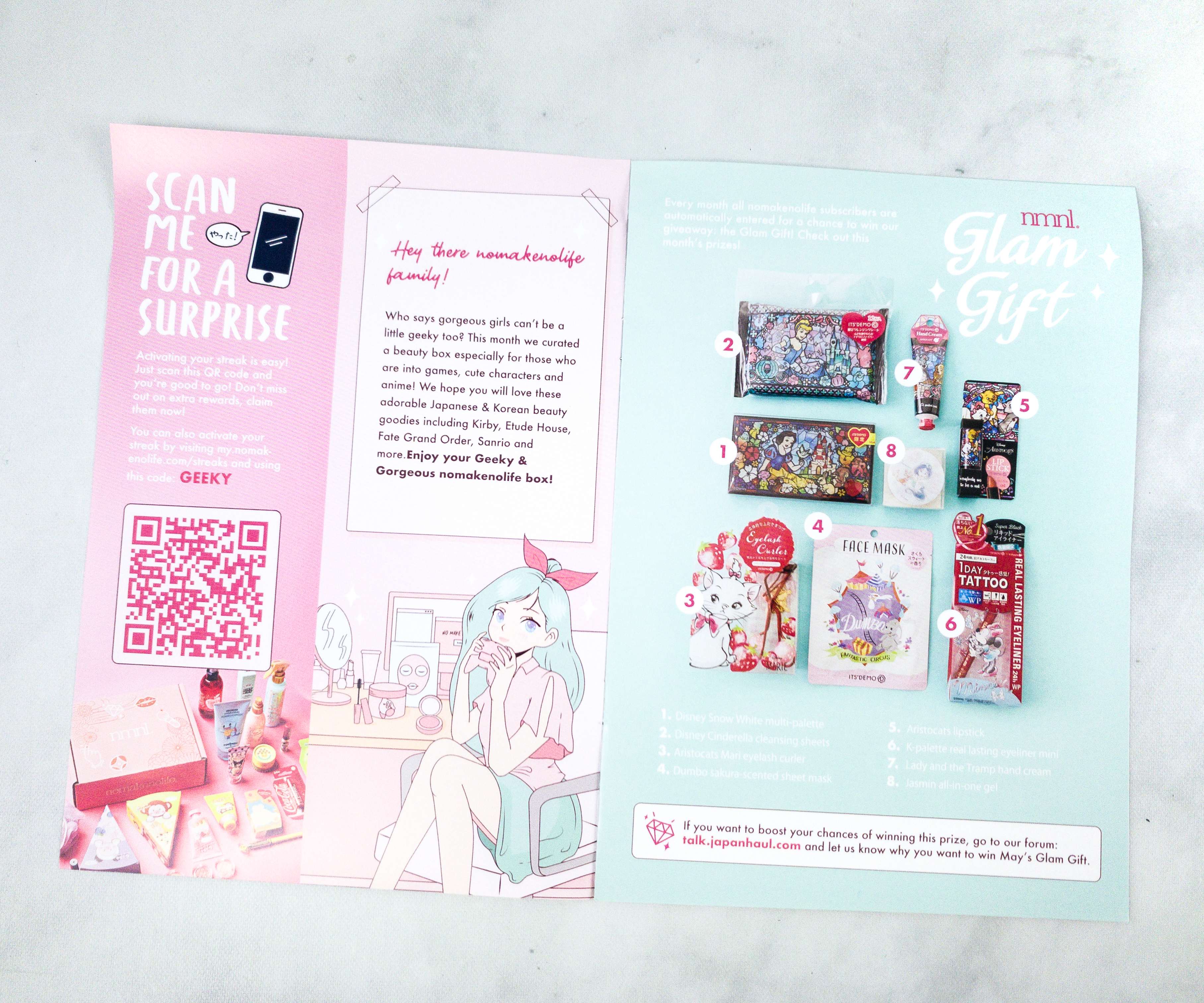 Inside the booklet are photos of all the items in the box.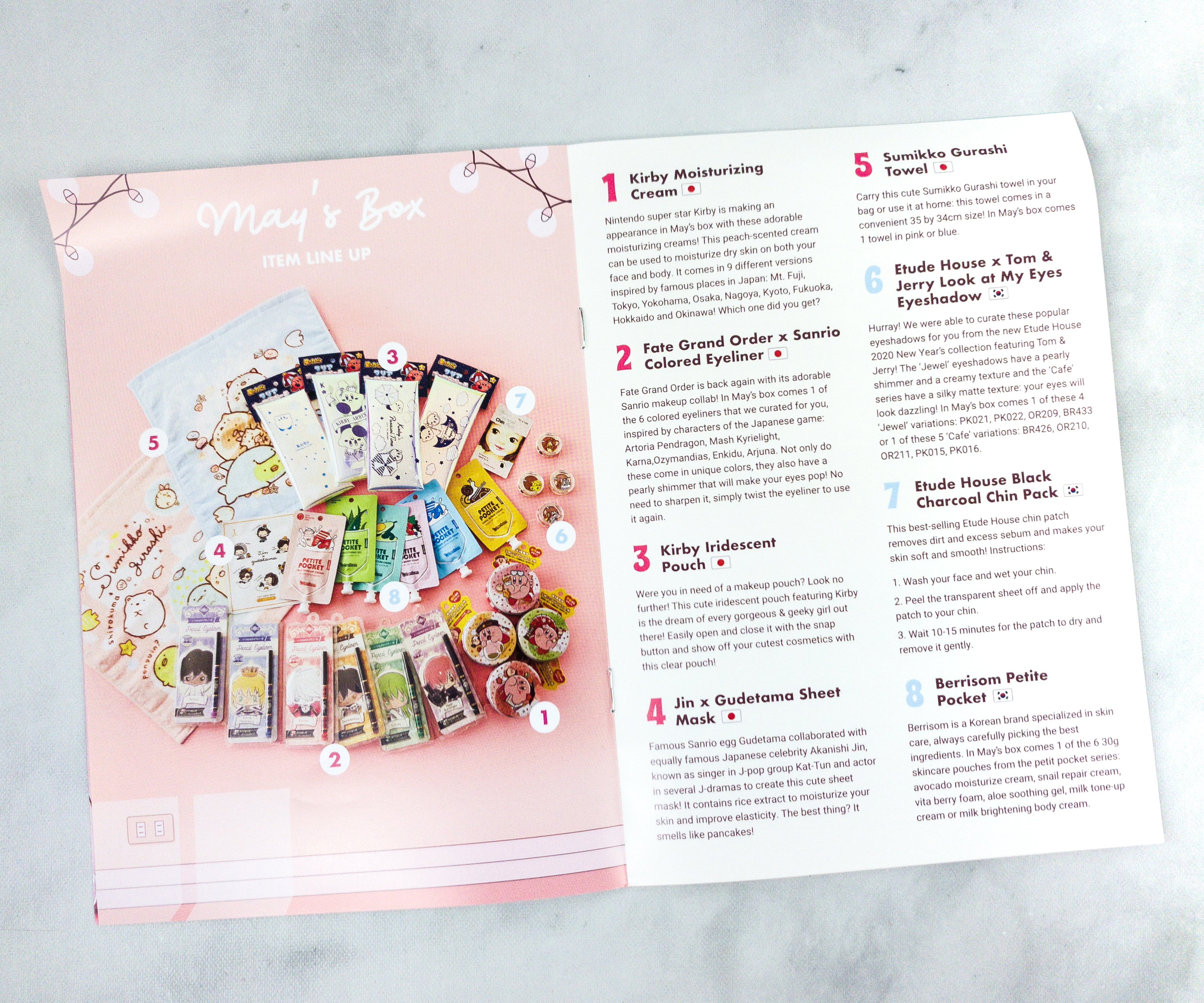 Each item also comes with a brief description.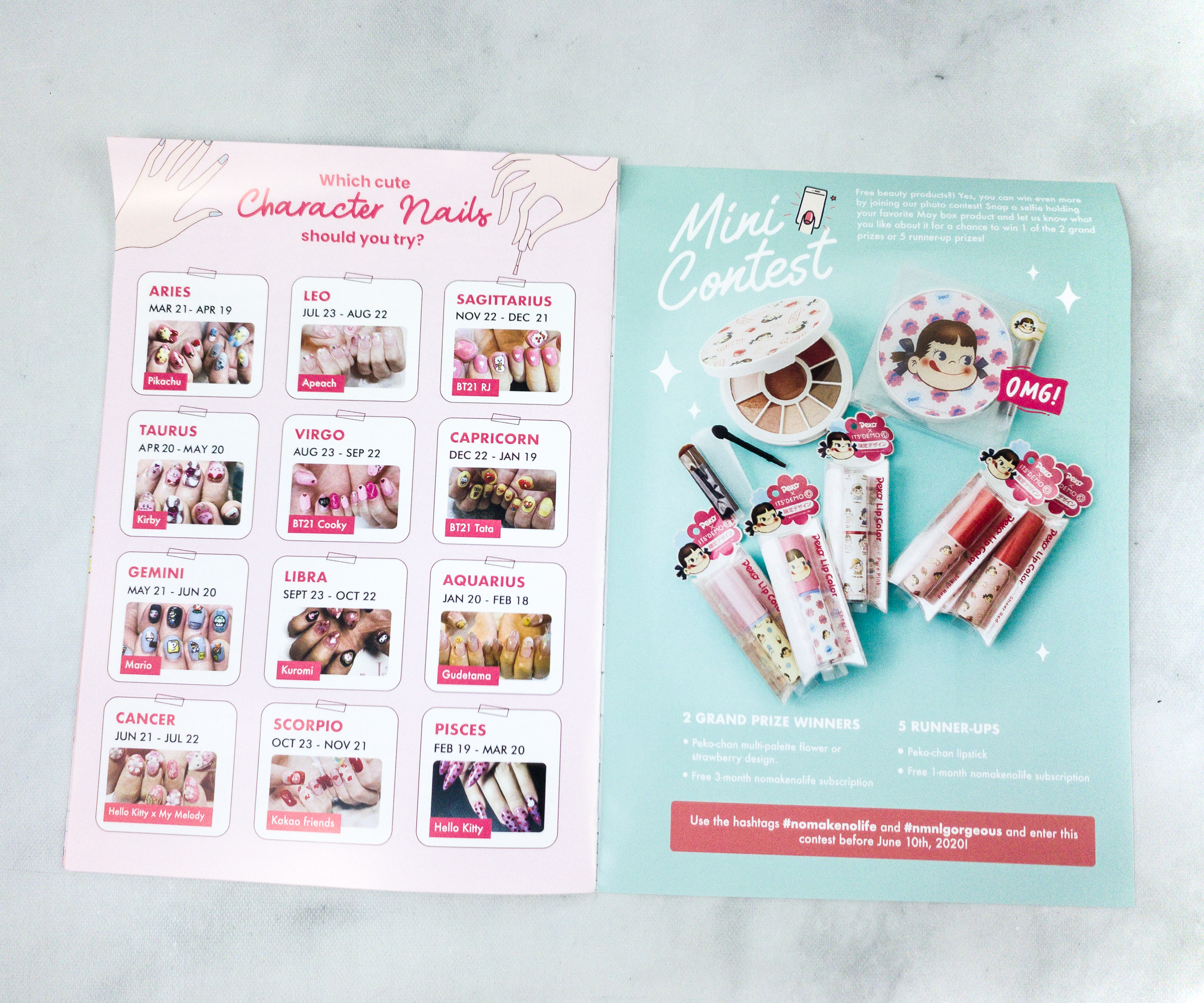 There are nail character suggestions based on your zodiac sign, as well as a contest you can join!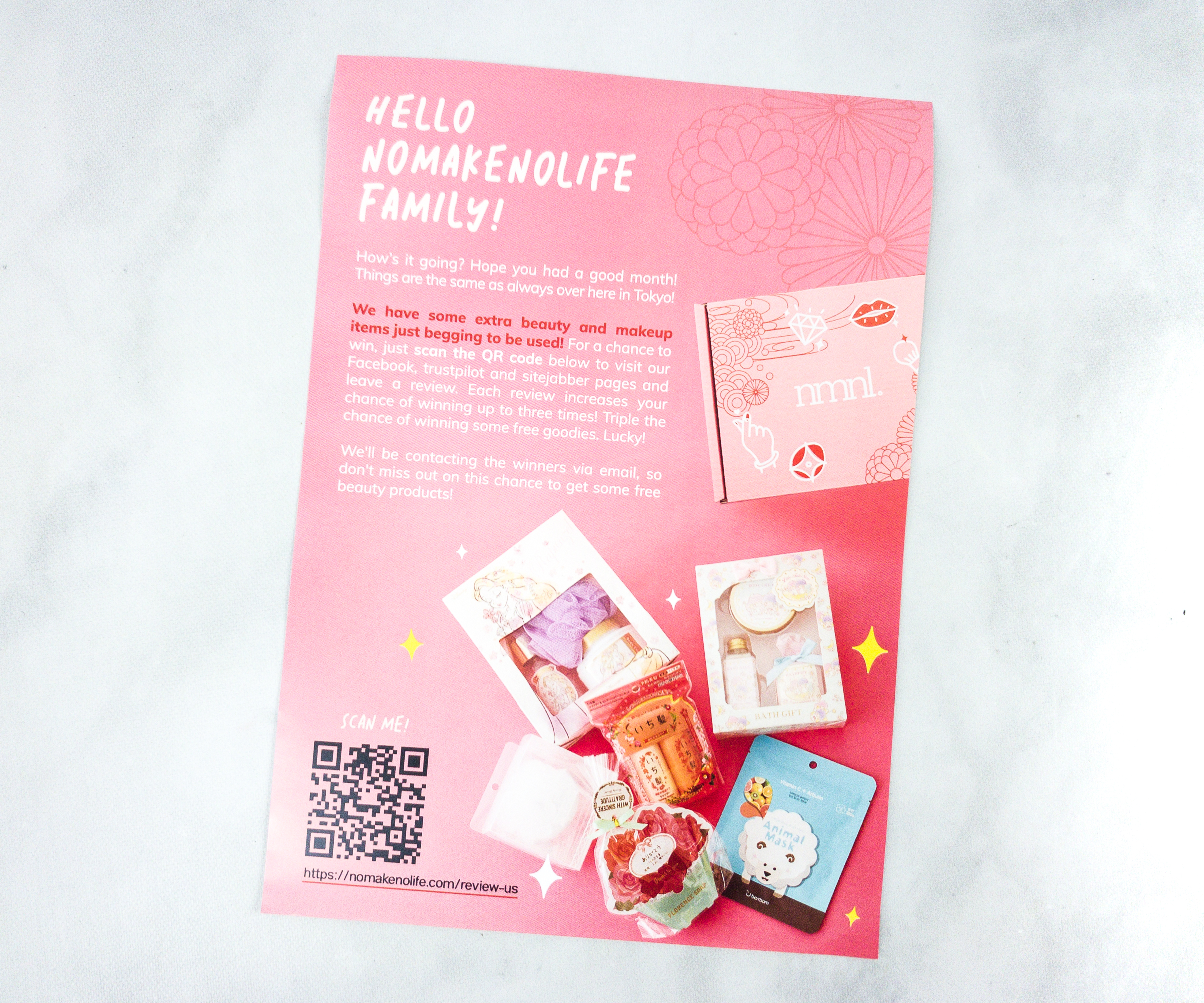 There's another card that encourages us to leave reviews on their Facebook, trustpilot, and sitejabber pages, to get a chance to win prizes!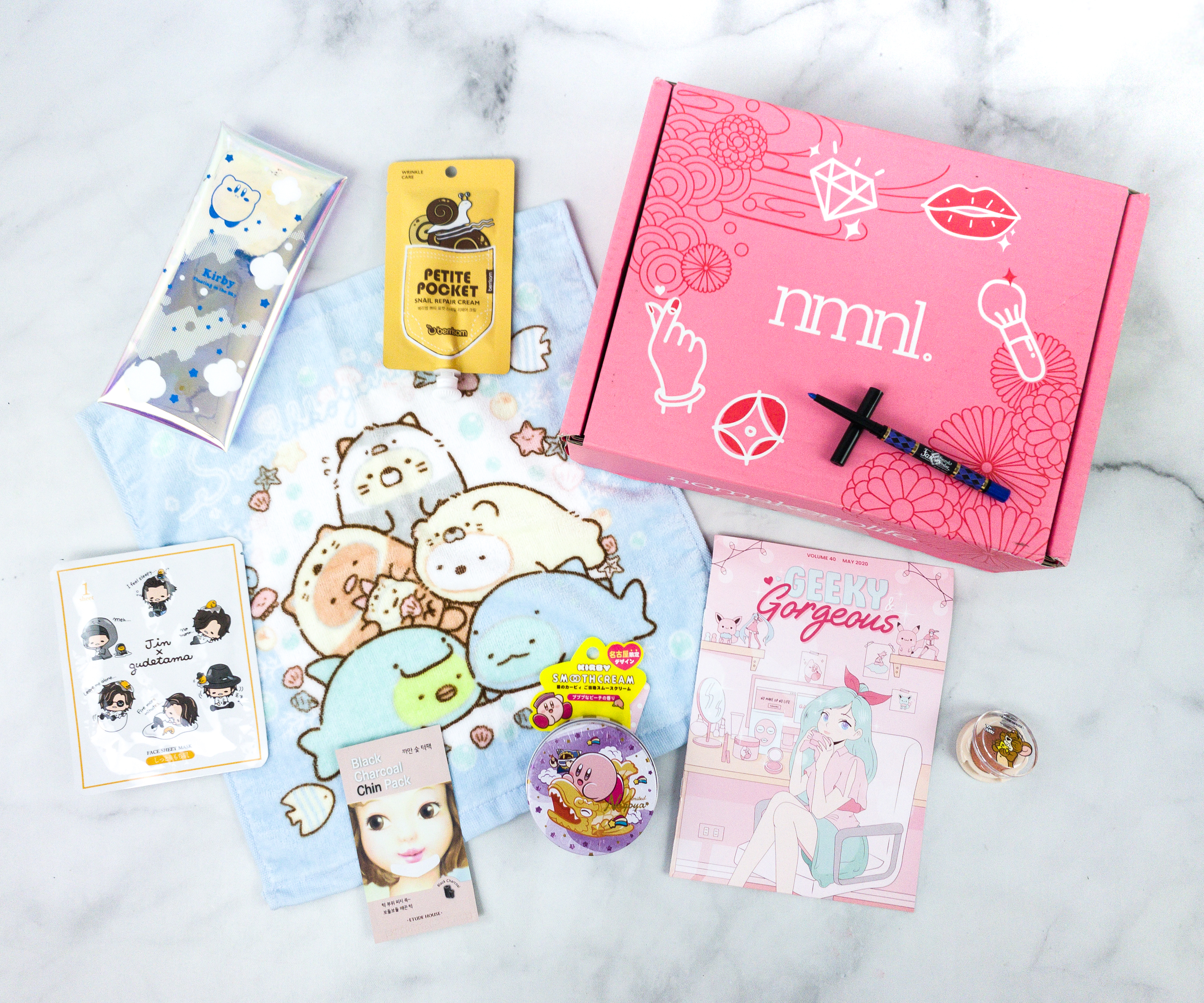 Everything in my box!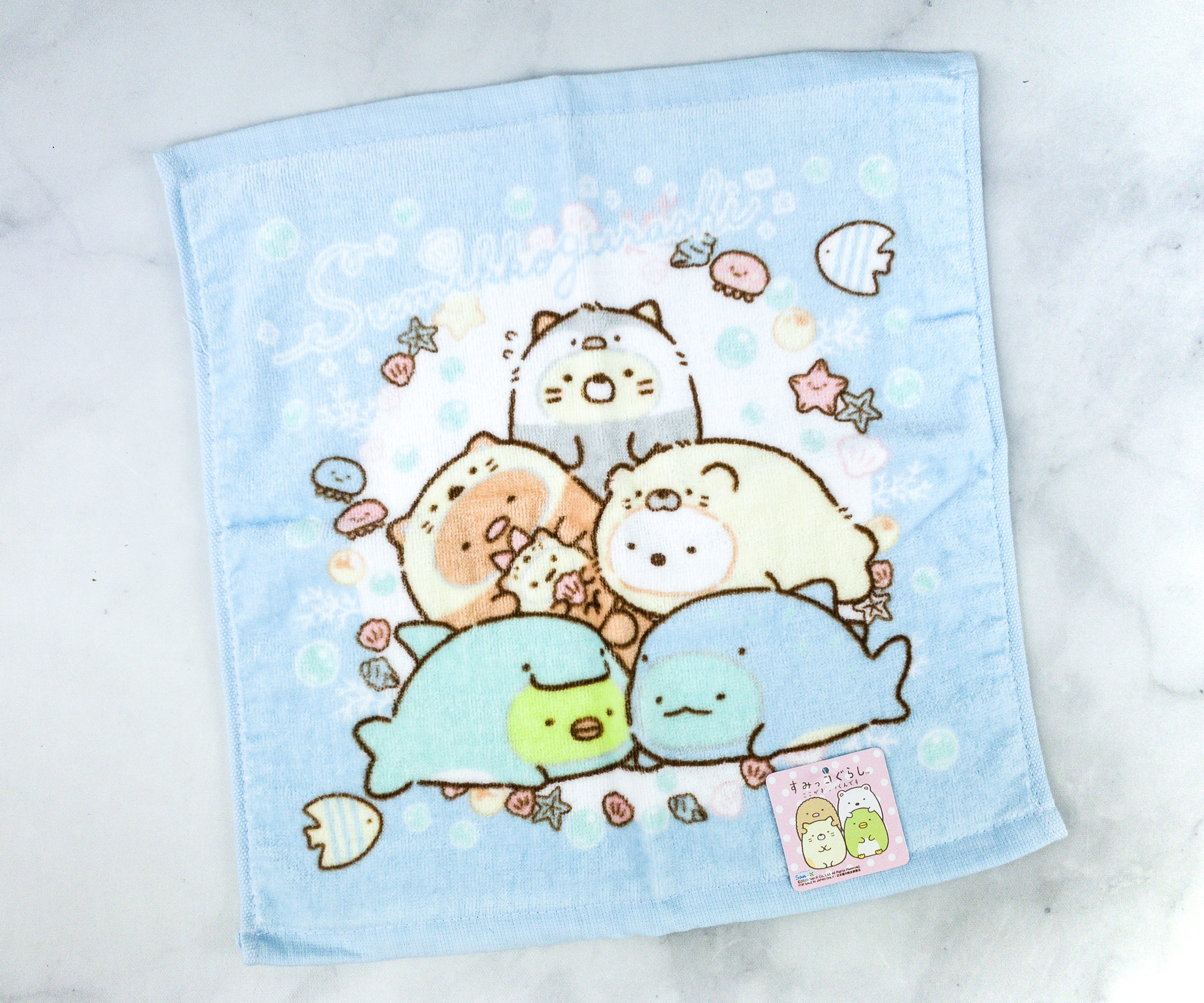 Sumikko Gurashi Towel. This soft and lightweight towel features the Sumikko Gurashi gang from Sanrio. They look like they're on a beach trip based on the shells and fishes surrounding them. The towel is not just cute, it's also gentle on the skin. Subscribers received it either in blue (like mine) or pink.
Etude House Black Charcoal Chin Pack. To help us get rid of excess sebum and dirt on the chin, they sent us this black charcoal patch! It's gentle on the skin and the shape is really tailored to easily fit the chin area. To use, just peel the transparent film, apply the patch on your skin, and wait for 10-15 minutes before removing it. The patch left my skin smooth and soft!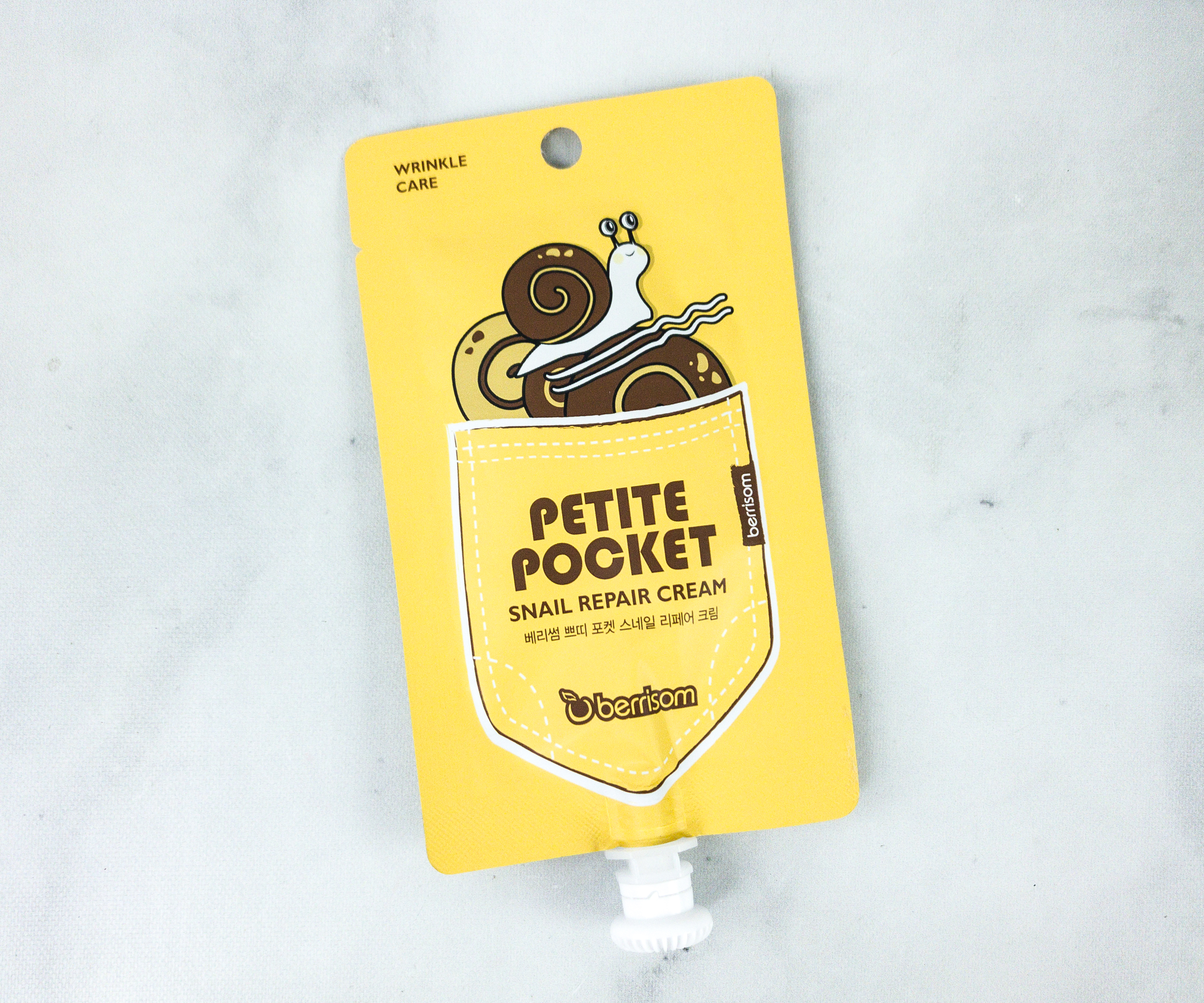 Berrisom Petite Pocket. Subscribers received 1 out of 6 items from Berrisom Korea. I have the snail repair cream, which is formulated to brighten and revitalize the skin. It also contains collagen known for its nourishing and firming properties! The cream feels lightweight on my skin and it also gets easily absorbed. Another thing I like about it is that it comes in portable packaging with a cap that prevents leakage. It easily fits my pouch so I can bring it even during travels.
Jin x Gudetama Sheet Mask. This sheet mask features our favorite lazy egg Gudetama and Akanishi Jin from the J-pop group Kat-Tun! It's infused with rice extracts that deliver moisture and improve skin elasticity. It felt really good on my skin and I also liked its slightly sweet smell.
Etude House x Tom & Jerry Look At My Eyes Eyeshadow. This eyeshadow is from the New Year 2020 collection of Etude House Korea, and it features Jerry from the hit animated series Tom and Jerry.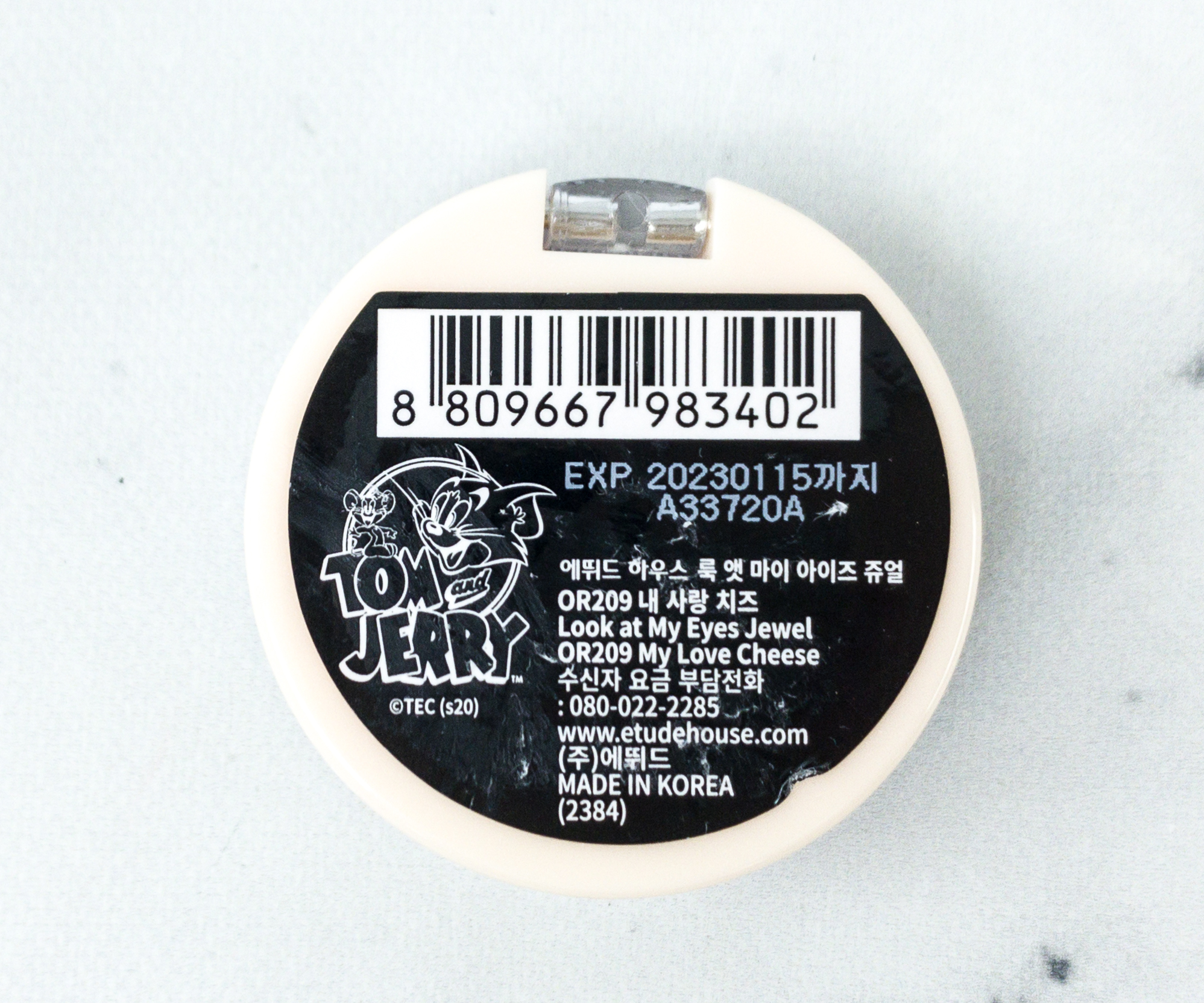 Subscribers received 1 out of 4 Jewel variations or 1 out of 5 Cafe variations. I received OR209 My Love Cheese from the Jewel variations!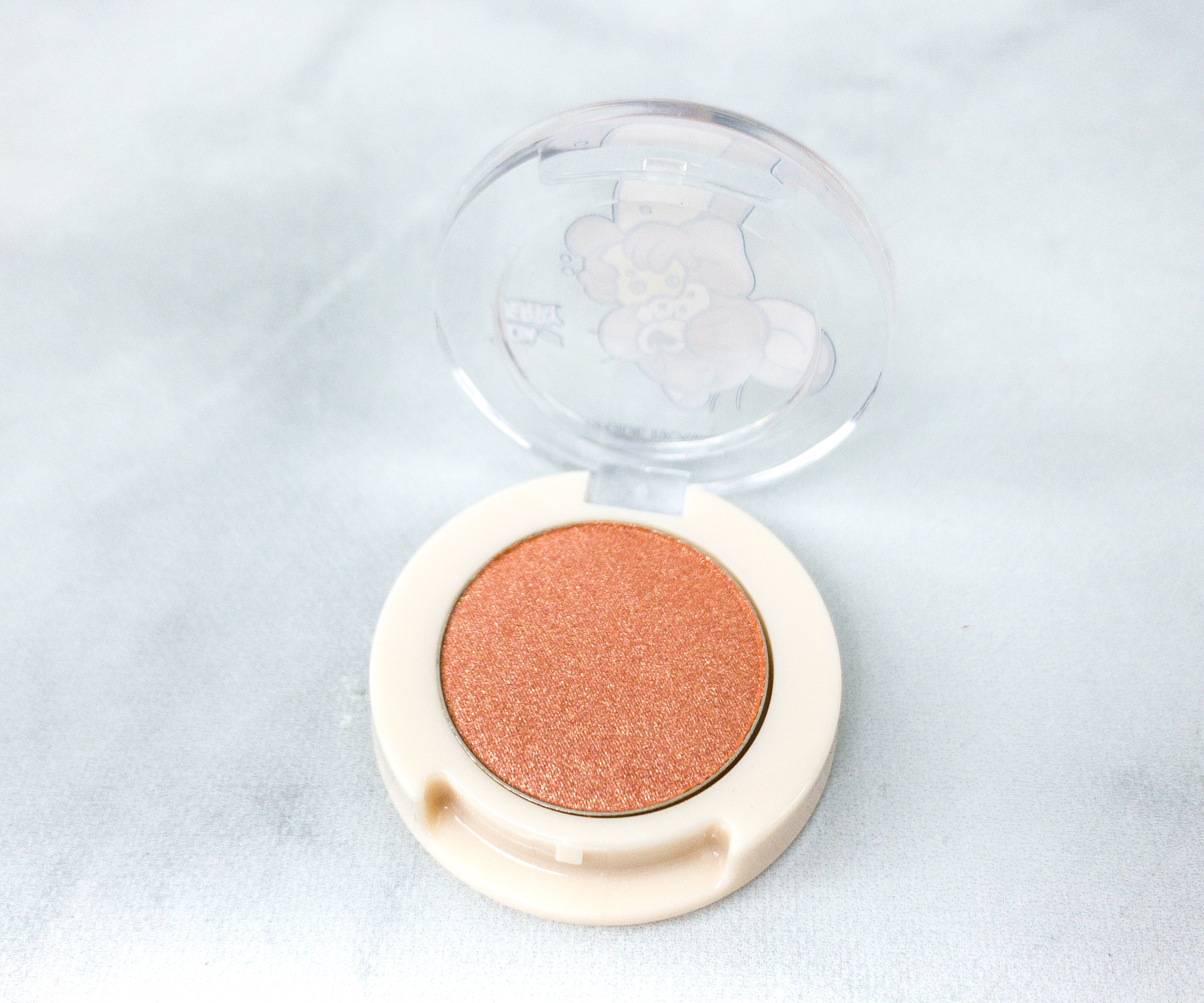 I love the shimmery finish this eyeshadow gives my lids. The formula is also creamy and blendable.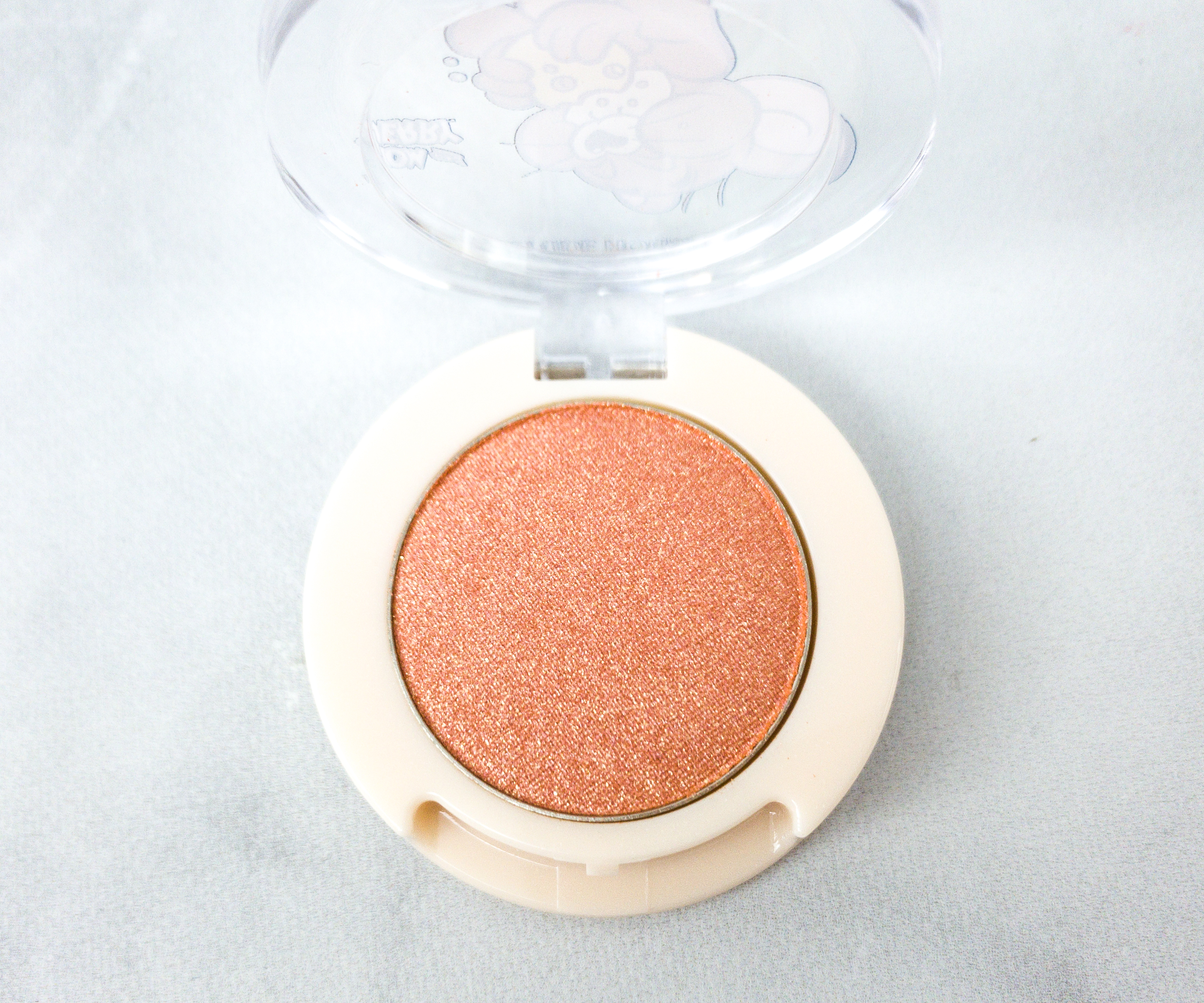 This is a coral shade that easily makes the eyes pop, while the glitters are in gold.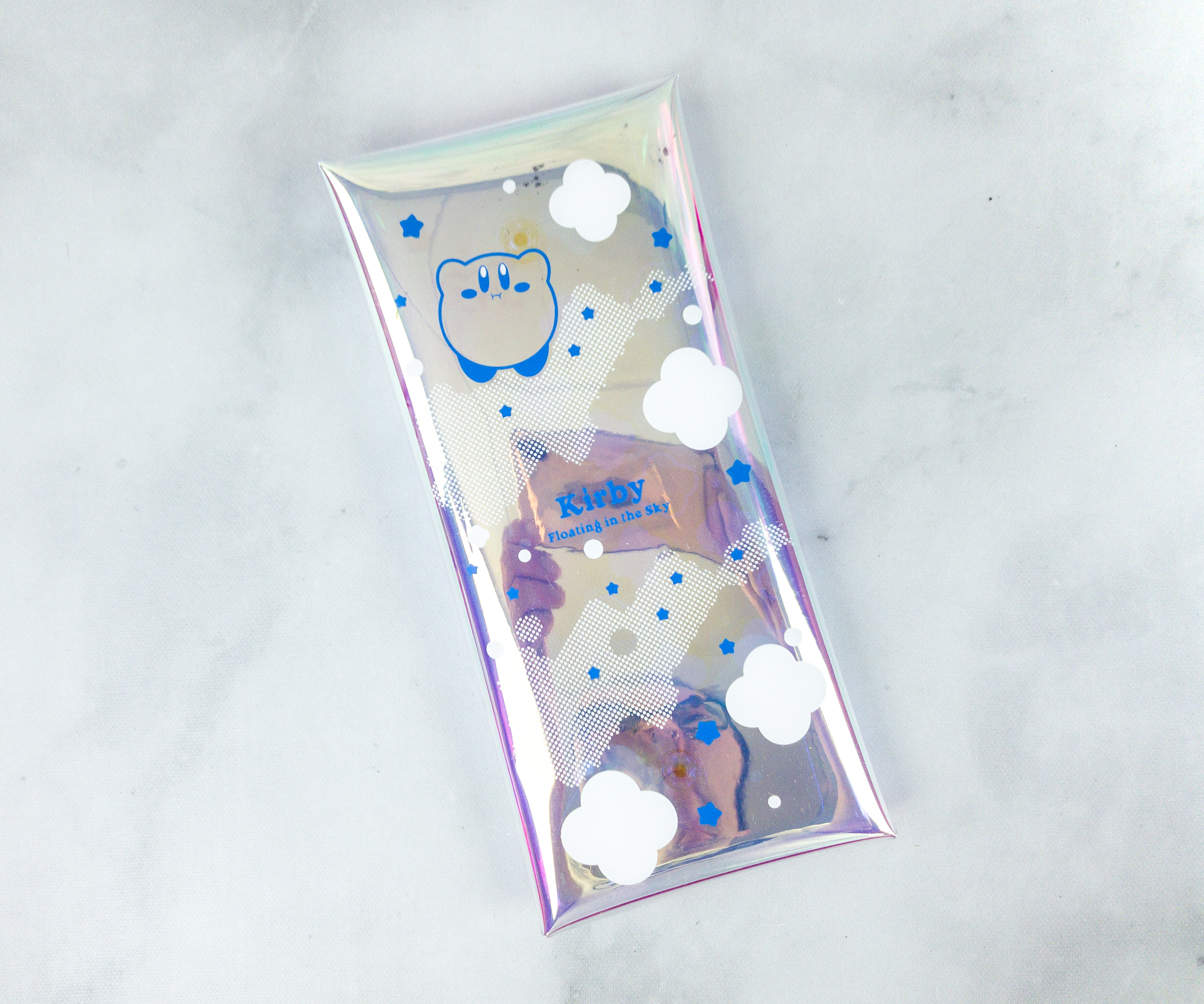 Kirby Iridescent Pouch. No one can have too many makeup pouches! This one is clear so you can easily see the contents.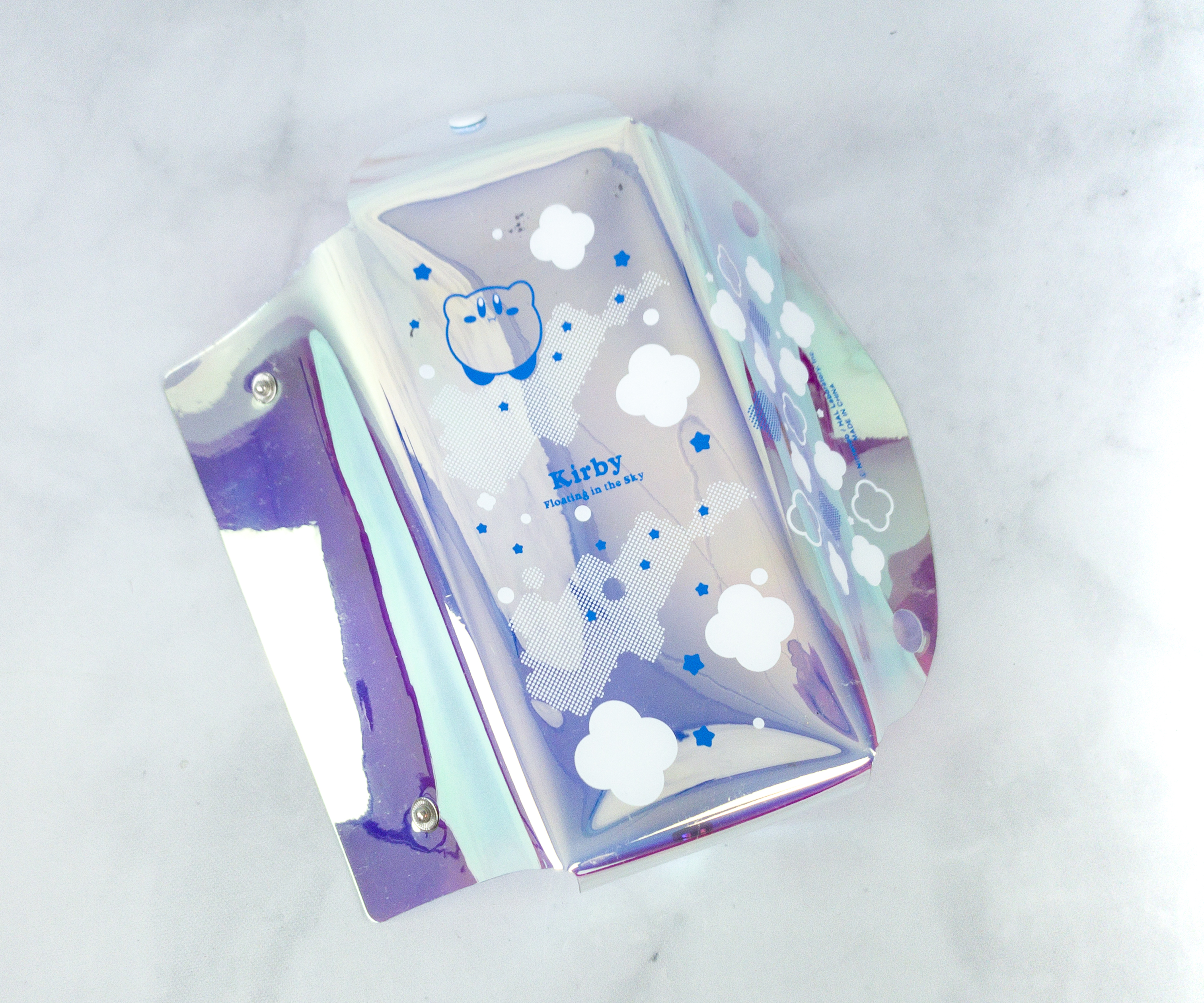 It also features Kirby from the popular Japanese video game of the same name.
The snap button closure secures the contents of the pouch. It's also handy enough to stash in a bigger bag so you can bring it with you everywhere.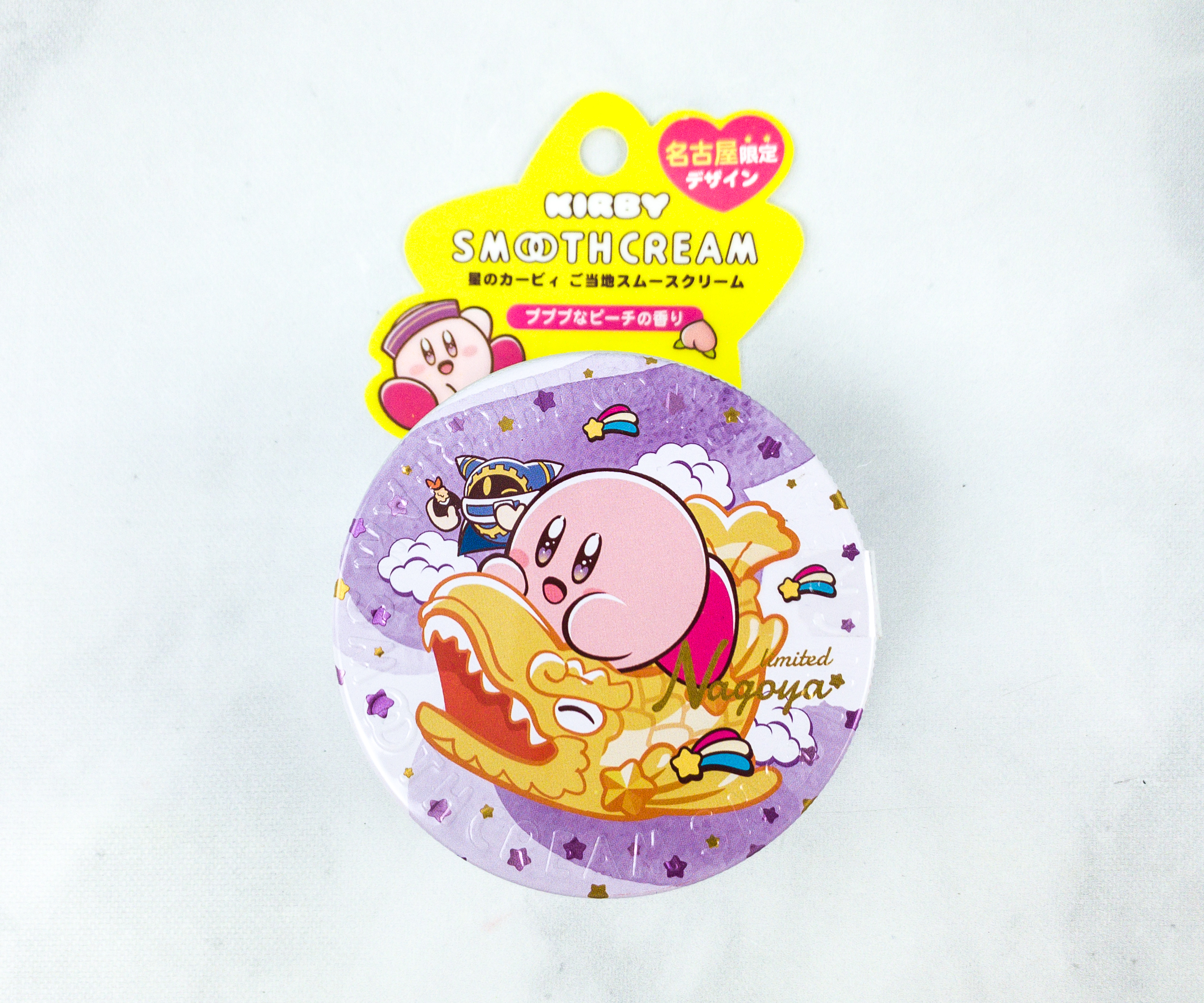 Kirby Moisturizing Cream. Here's another item featuring Kirby, and it's a moisturizing cream! Subscribers received 1 out of 9 versions. Mine is Nagoya!
This cream is peach-scented. It's gentle enough to be used on both the face and the body. I just love how light it feels on my skin. It doesn't make me greasy either!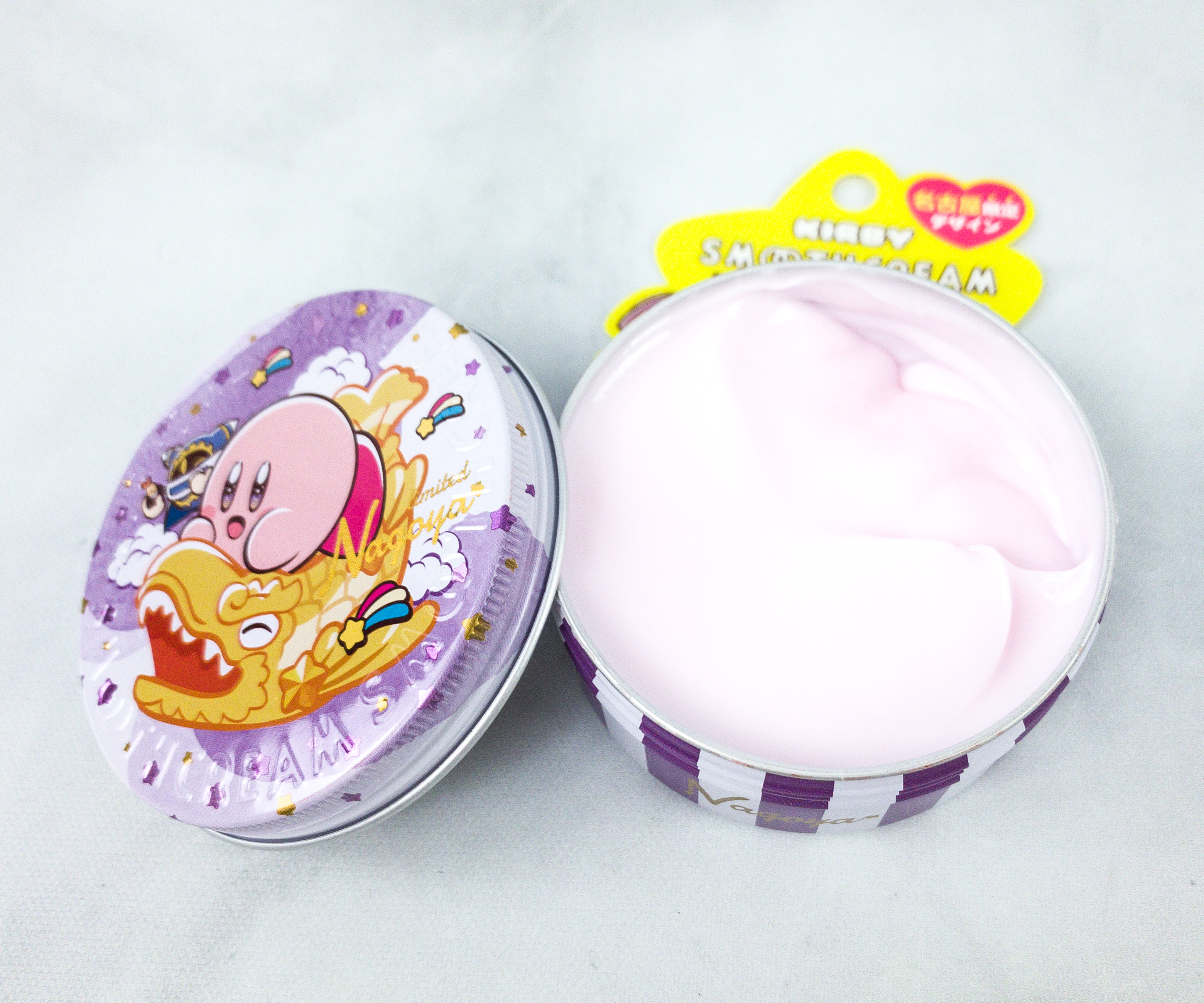 Look at the cute tin packaging! It can be reused when you've used up all the cream in it!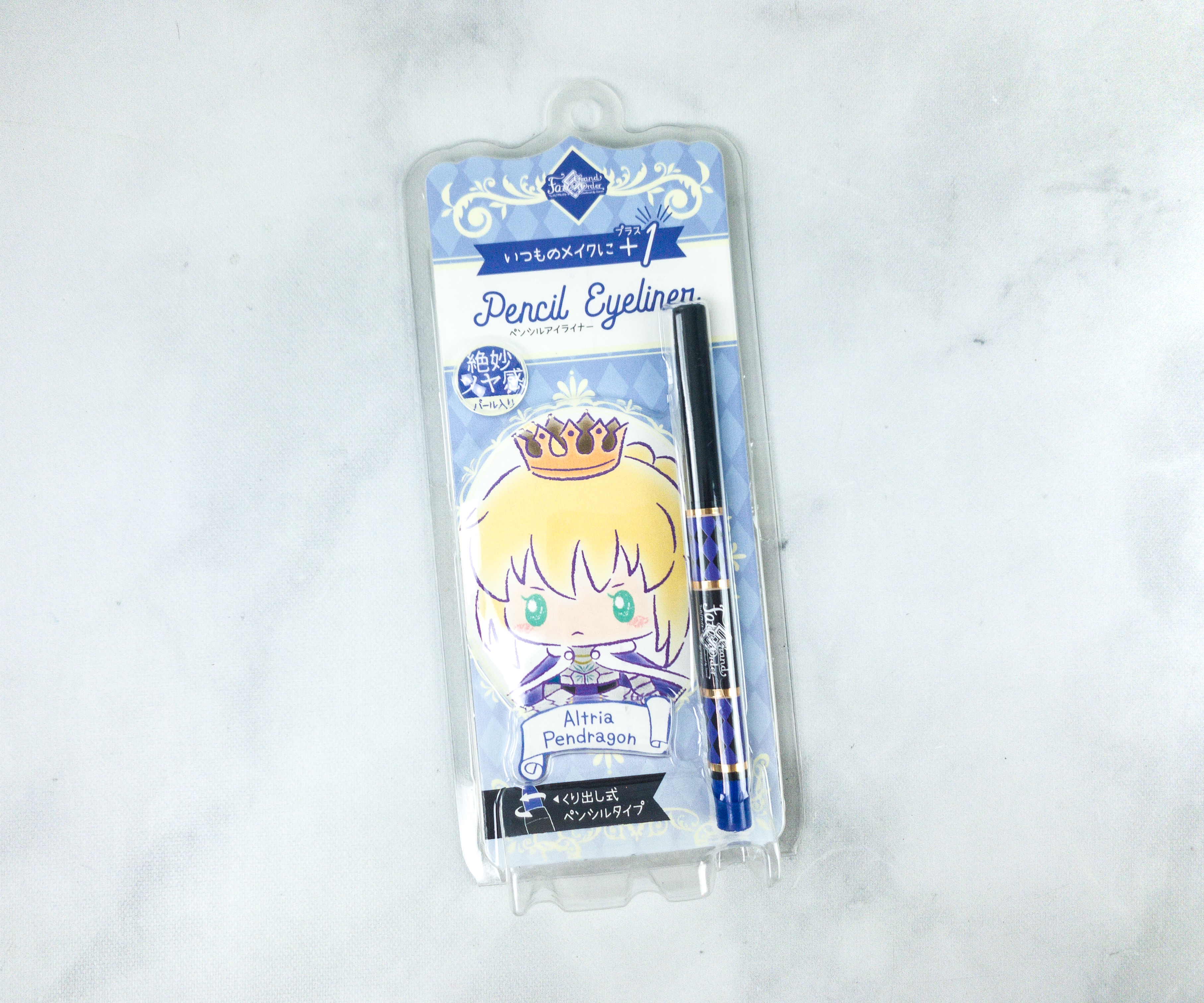 Fate Grand Order x Sanrio Colored Eyeliner. There are 6 variations available for this eyeliner and I received Altria Pendragon! Other subscribers received either this, Mash Kyrielight, Karna, Ozymandias, Enkidu, or Arjuna.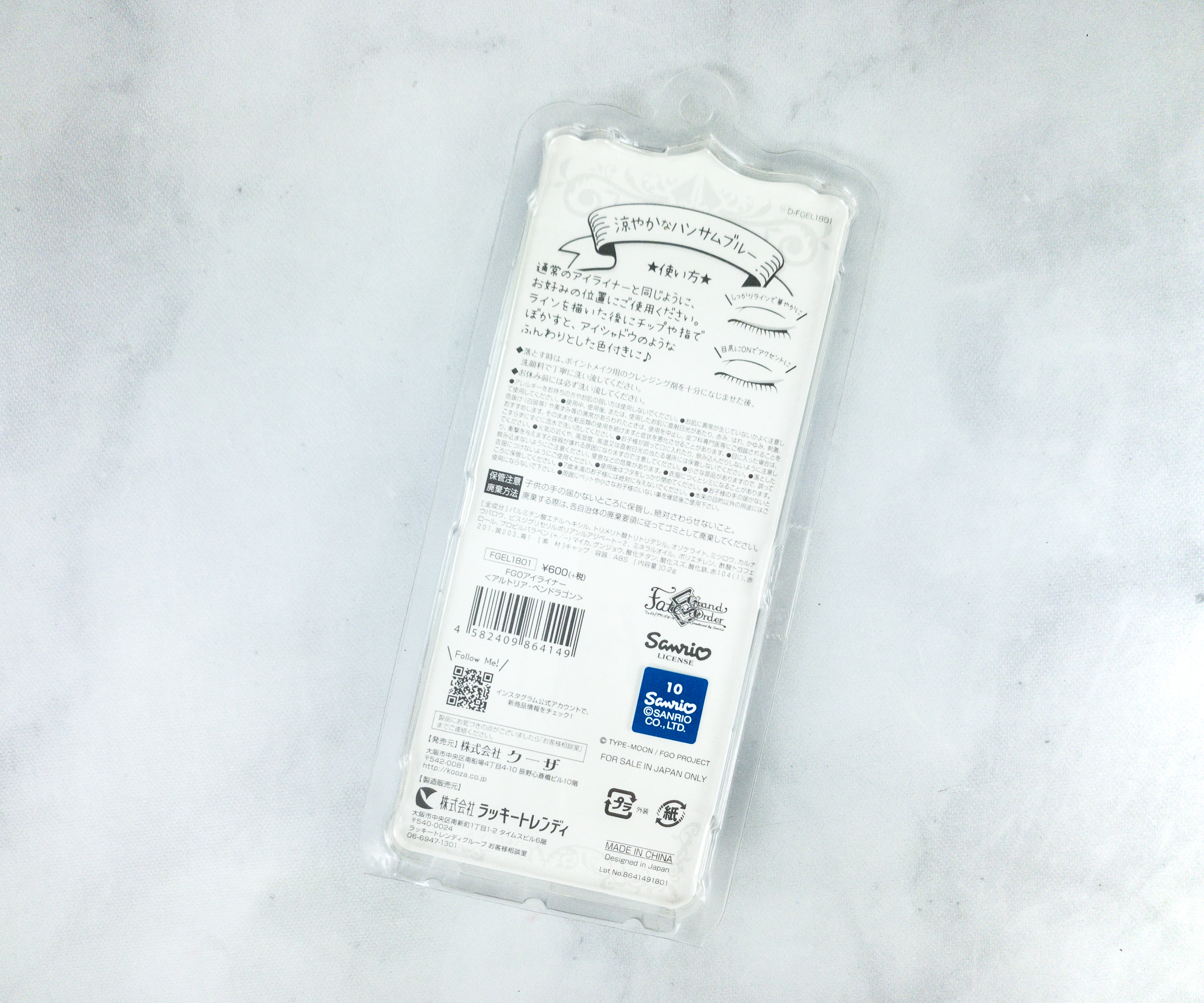 This item is a collaboration with Sanrio!
This eyeliner is in blue and also leaves a shimmery finish!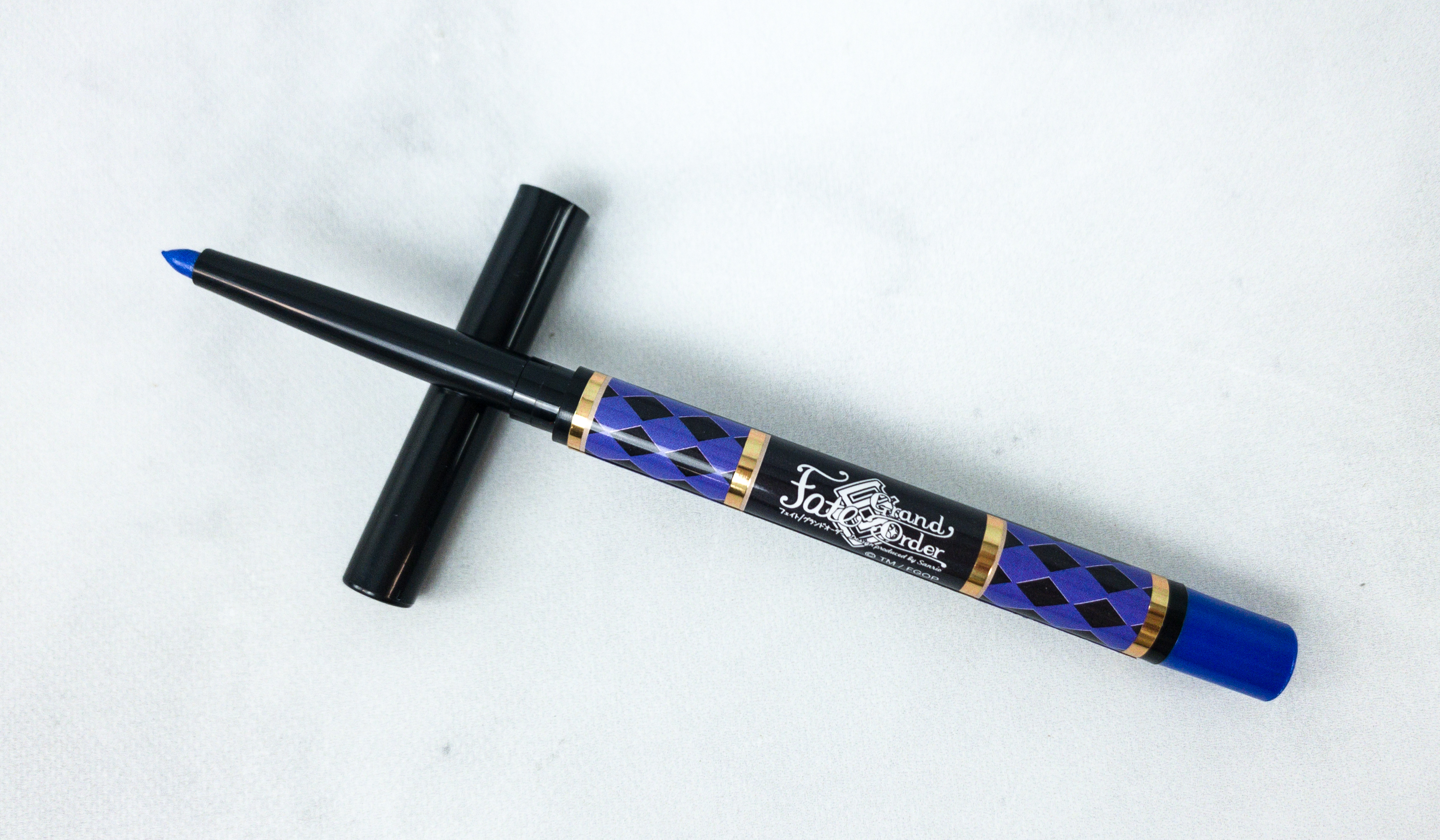 There's no need to sharpen this! All you need to do is to twist the eyeliner so you can use it again.
I have a bunch of great makeup and skincare items from nmnl this month! These products from Japan and Korea also come in adorable packaging, so I really can't ask for more. My favorites are the moisturizing cream and the eyeshadow. They even included a small towel and a makeup pouch, which are useful for people who are always on the go. Overall, it's a wonderful subscription and I love that they are consistent in sending us the best and the latest trends in Asian beauty!