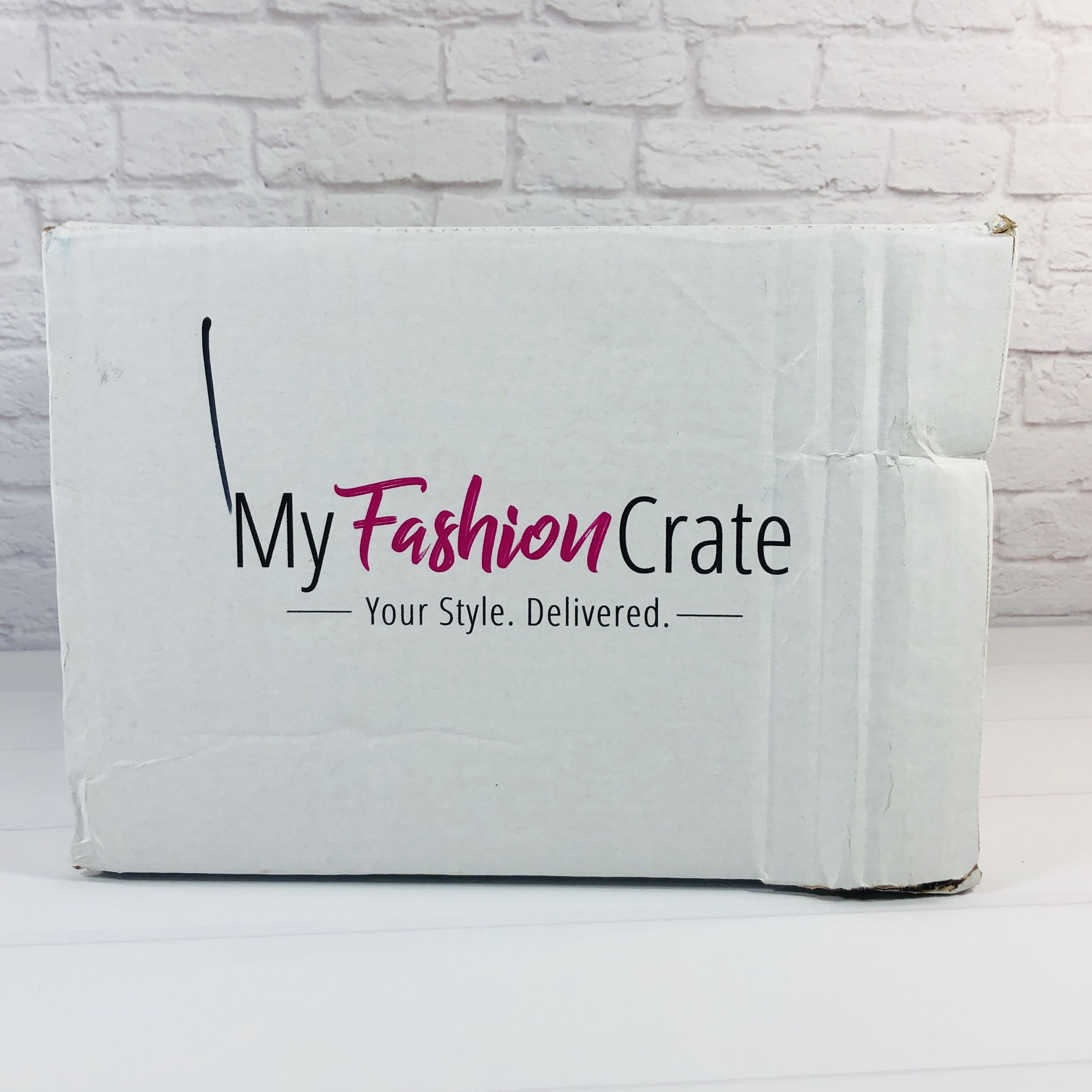 My Fashion Crate is a quarterly subscription box that sends a curated package of stylish clothing, accessories, beauty items, & gift cards every season! When you sign up you can choose your size, which ranges from XS (0-2) and up to XXL (20-22). They send items for the "conscious fashionista – we source our looks from emerging designers with a socially conscious mission". The Style Box is $85 while the Accessories Box is $55. What can you expect to find in here?
The Style Box is packed with 3-5 items including tops, dresses, separates, shoes, jewelry, accessories or gift cards (Value up to $300). The Accessories Box is packed with 2-4 items including jewelry, accessories or gift cards. Clothing is not included. (Value up to $150).

Every season is a surprise!
NOTE: My Fashion Crate was a monthly box but as of Summer 2020 it is quarterly.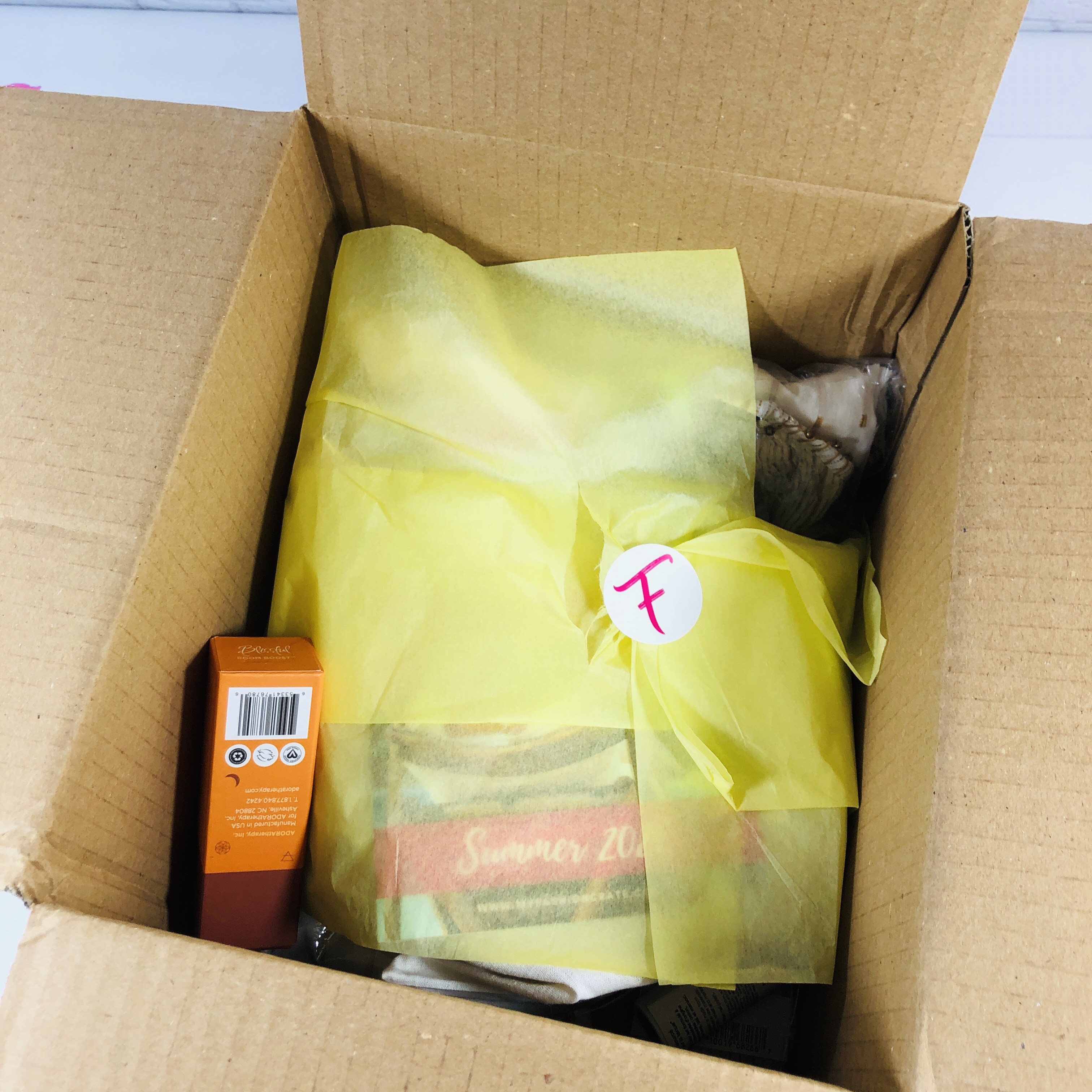 My Fashion Crate ships to the U.S for $7.95, and costs $25 (plus duties and taxes) to ship to United Kingdom, Australia, and Canada.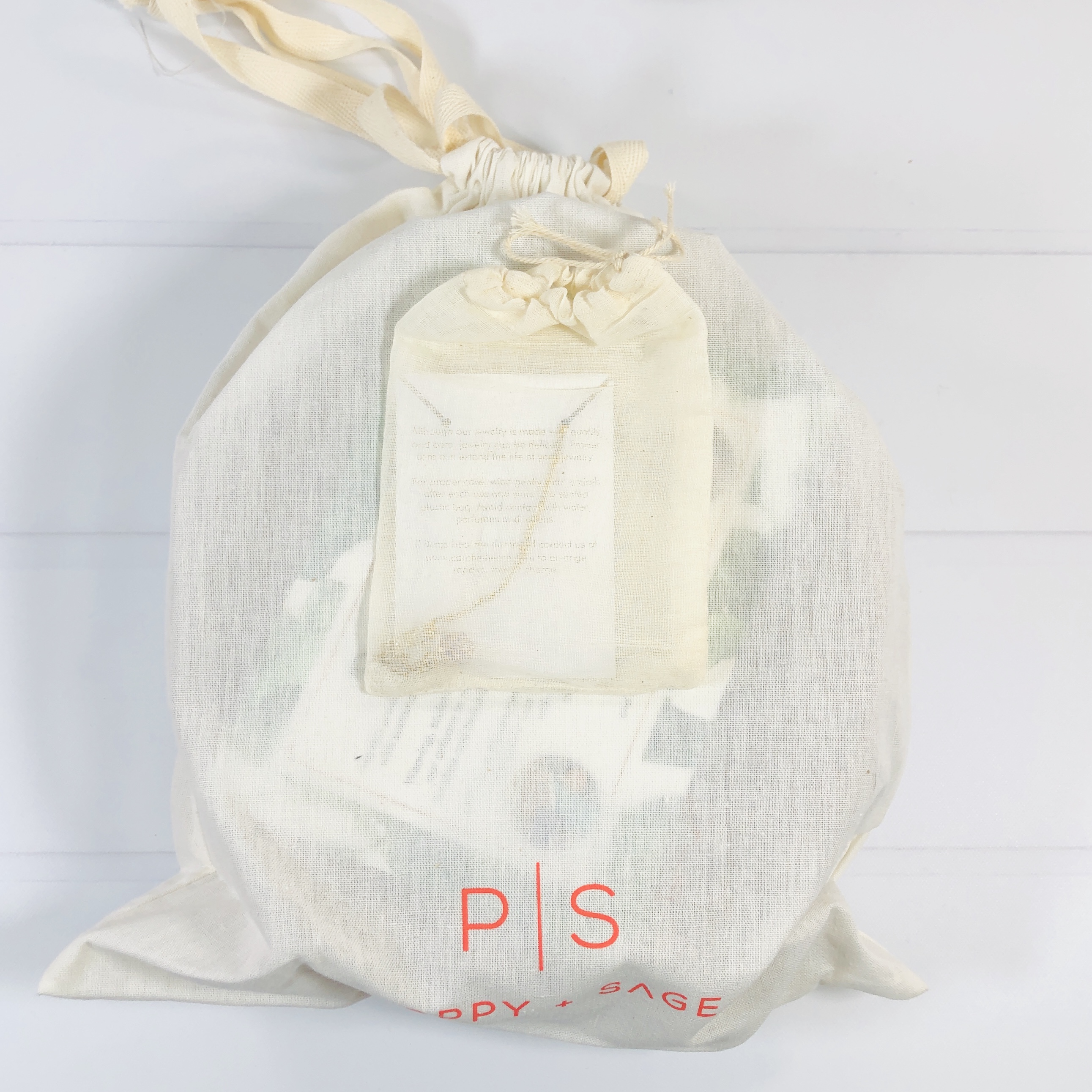 Some of the items came in reusable, environmentally friendly bags.
Everything in my box! My daughters are 22 and 16 and they always enjoy this box, I see them wearing clothing items that they've received from My Fashion Crate all the time.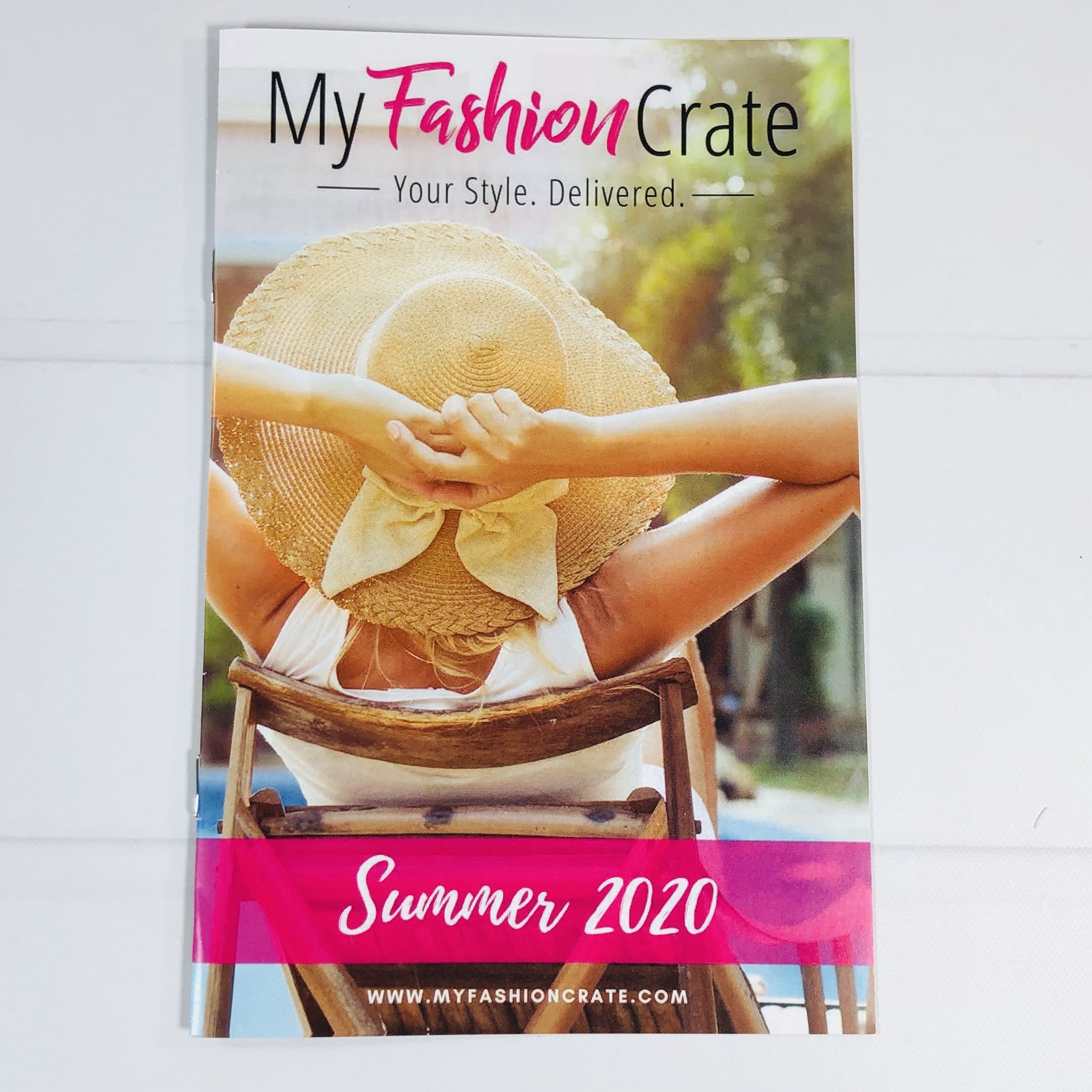 My Fashion Crate now sends a booklet (previously it was a card).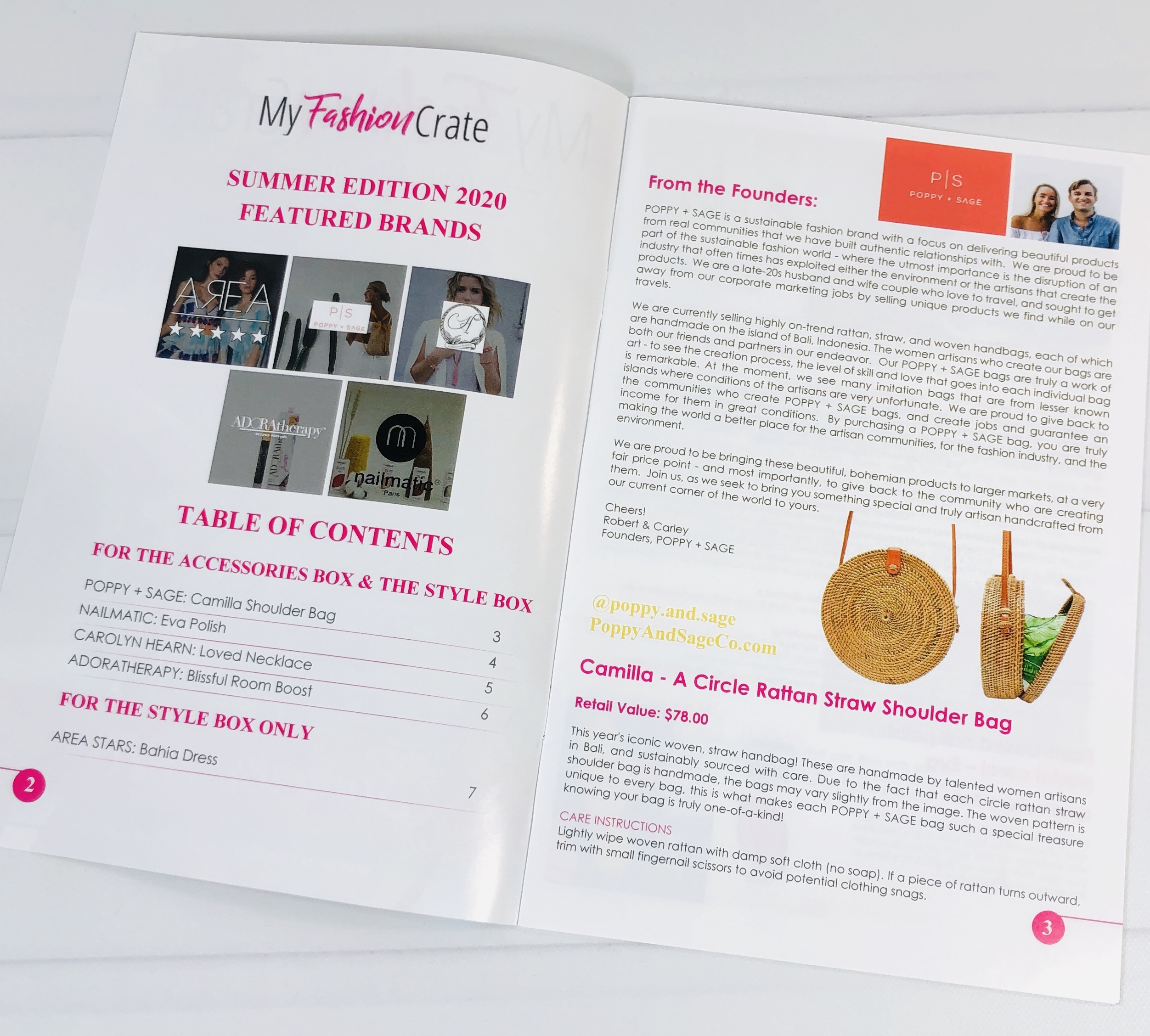 The page on the left states which items come in which box, depending on your subscription level. Both levels came with almost everything the same, the only difference is that the Style Box also came with a dress.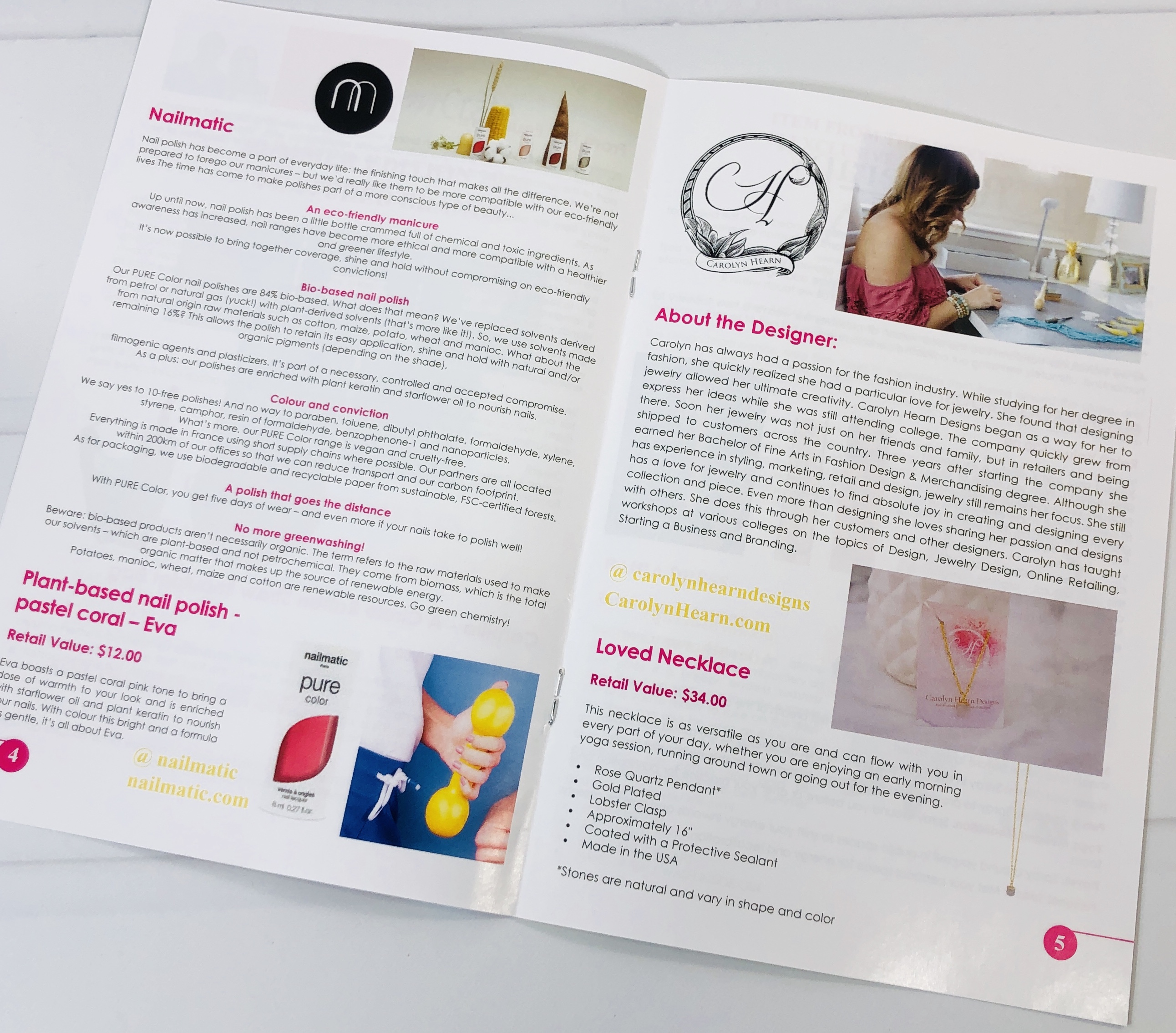 Each page described the brand, the product, and the MSRP.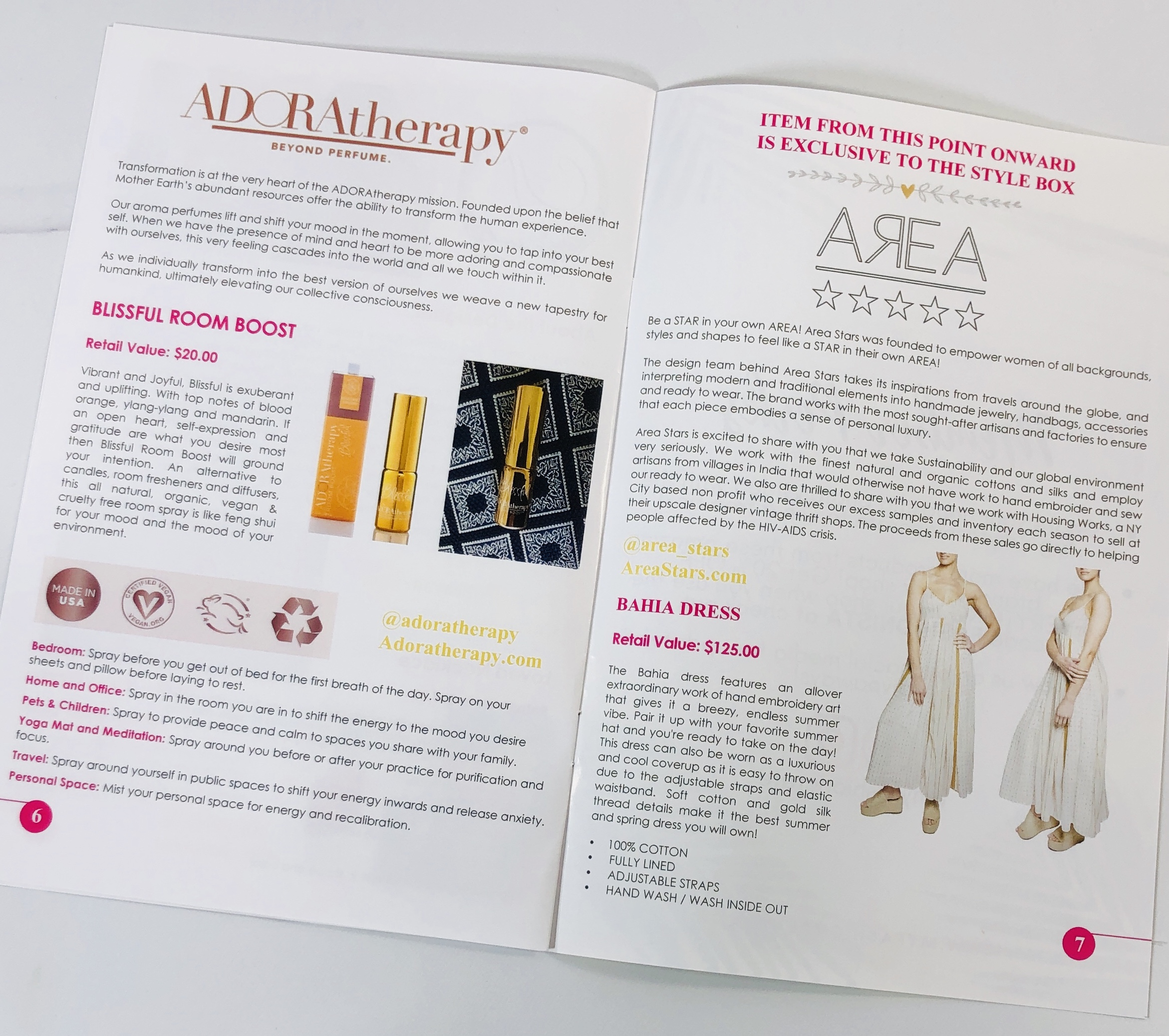 On the right you can see that it clearly says what is included in the Style Box.
The back listed the social media sites and says you can win a free box, and you can save 20% on each of these items by using the discount code in the online shop.
The first item came with a card.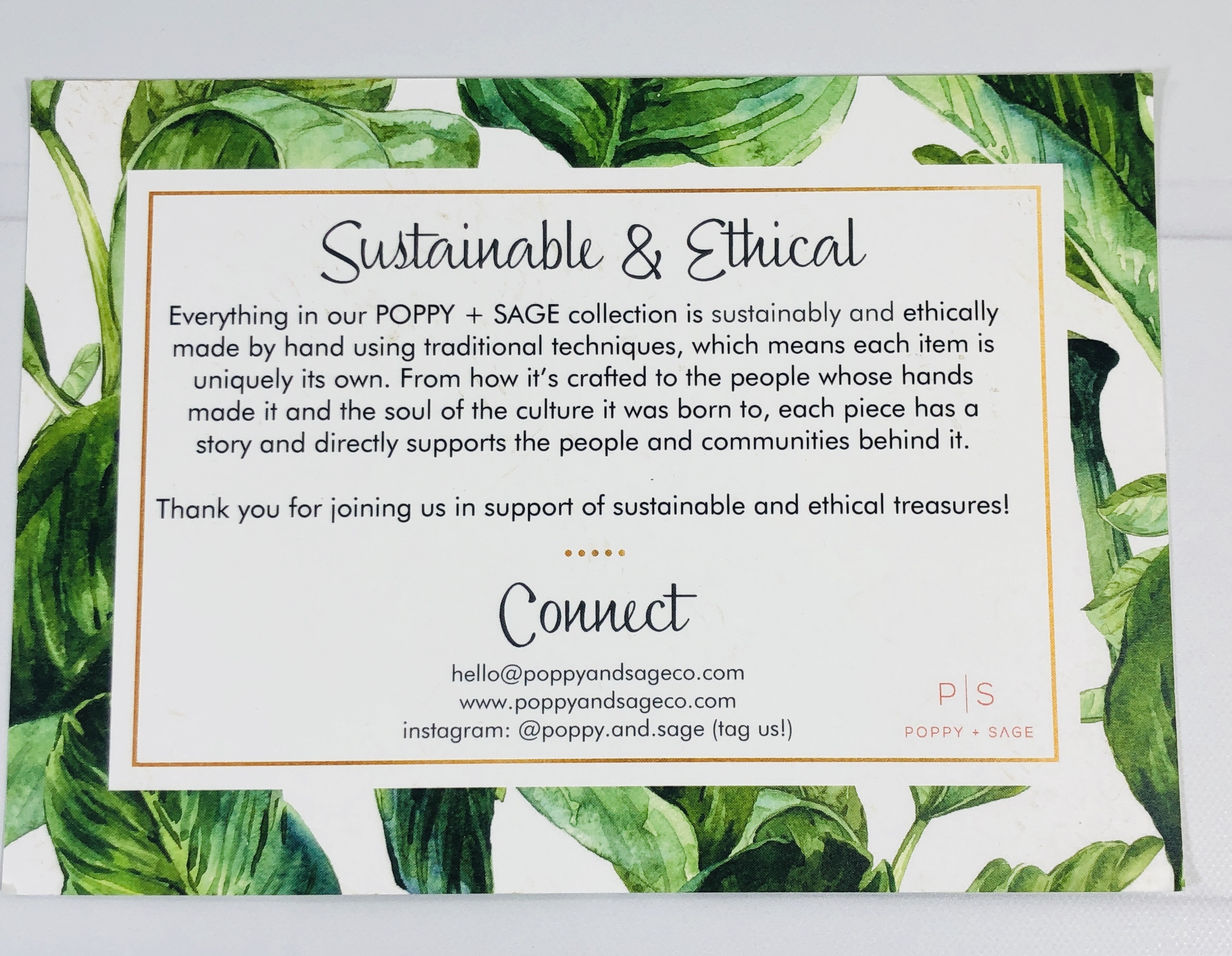 It talked about how their brand is sustainable and ethical. So far I am liking the direction this box is taking!
Poppy + Sage Camilla – A Circle Rattan Straw Shoulder Bag ($78) My daughters are loving this beautiful bag, it is perfect for summer too!
There were a few different fabric linings, so yours may be different, but this print is called Palm Leaf. You can see the snap closure on top here.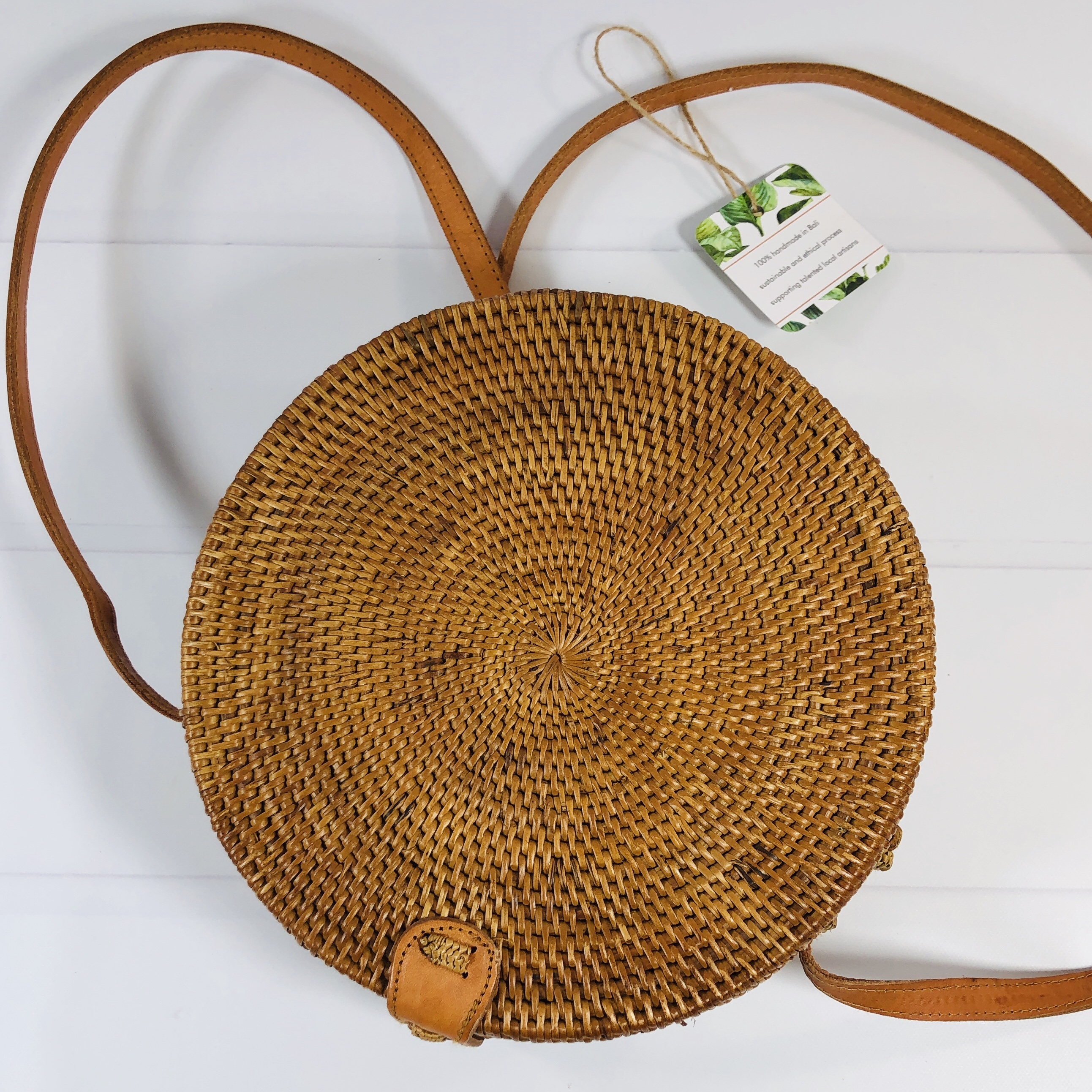 The bag is hand-woven in Bali and every bag may be slightly different. The shoulder strap is attached. The bag measures 8″L x 8″H x 3.5″W. This is a nicely handcrafted bag.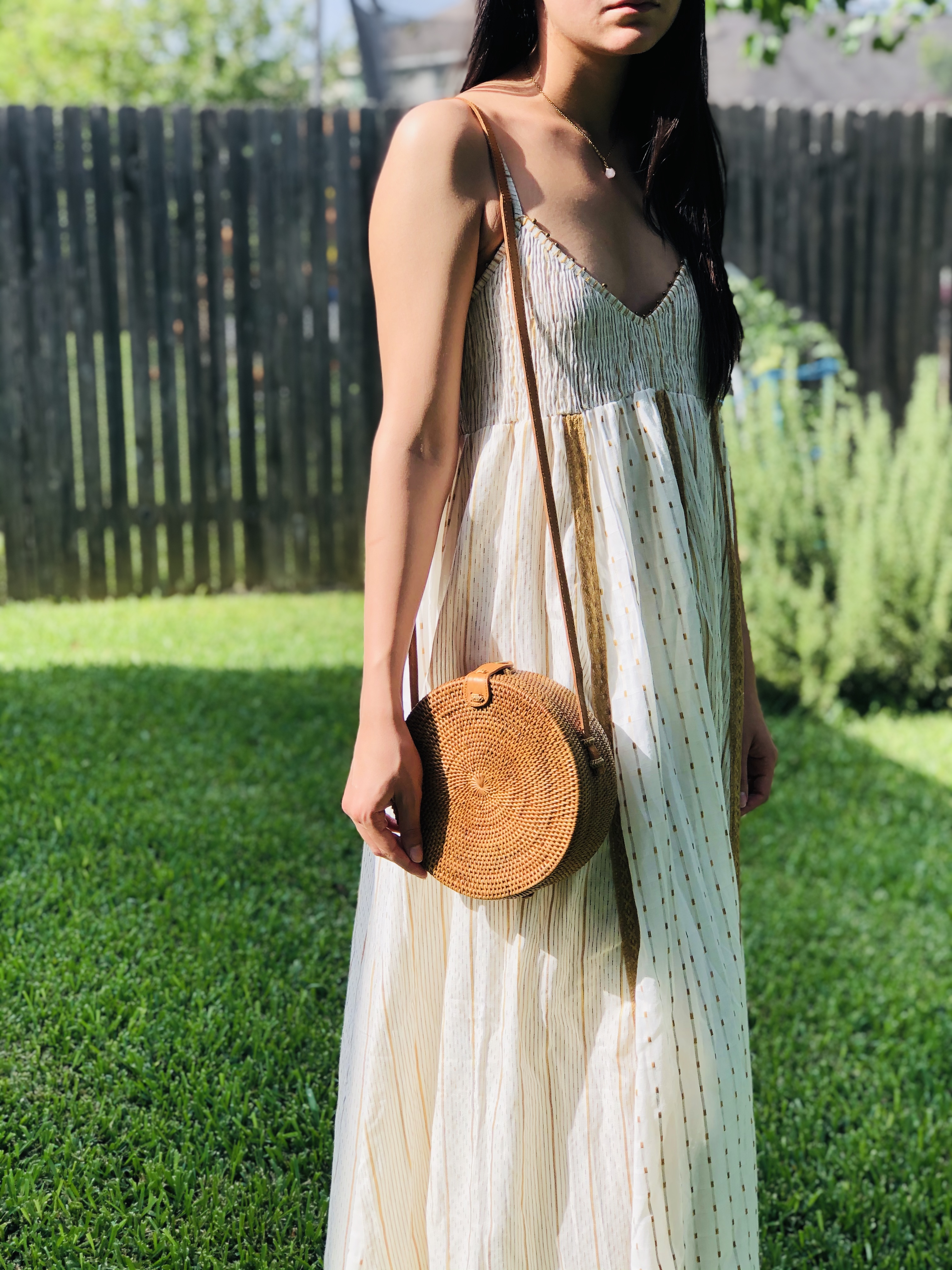 My older daughter is modeling the items this month. Here you can see the bag –  the dress and necklace are coming up soon!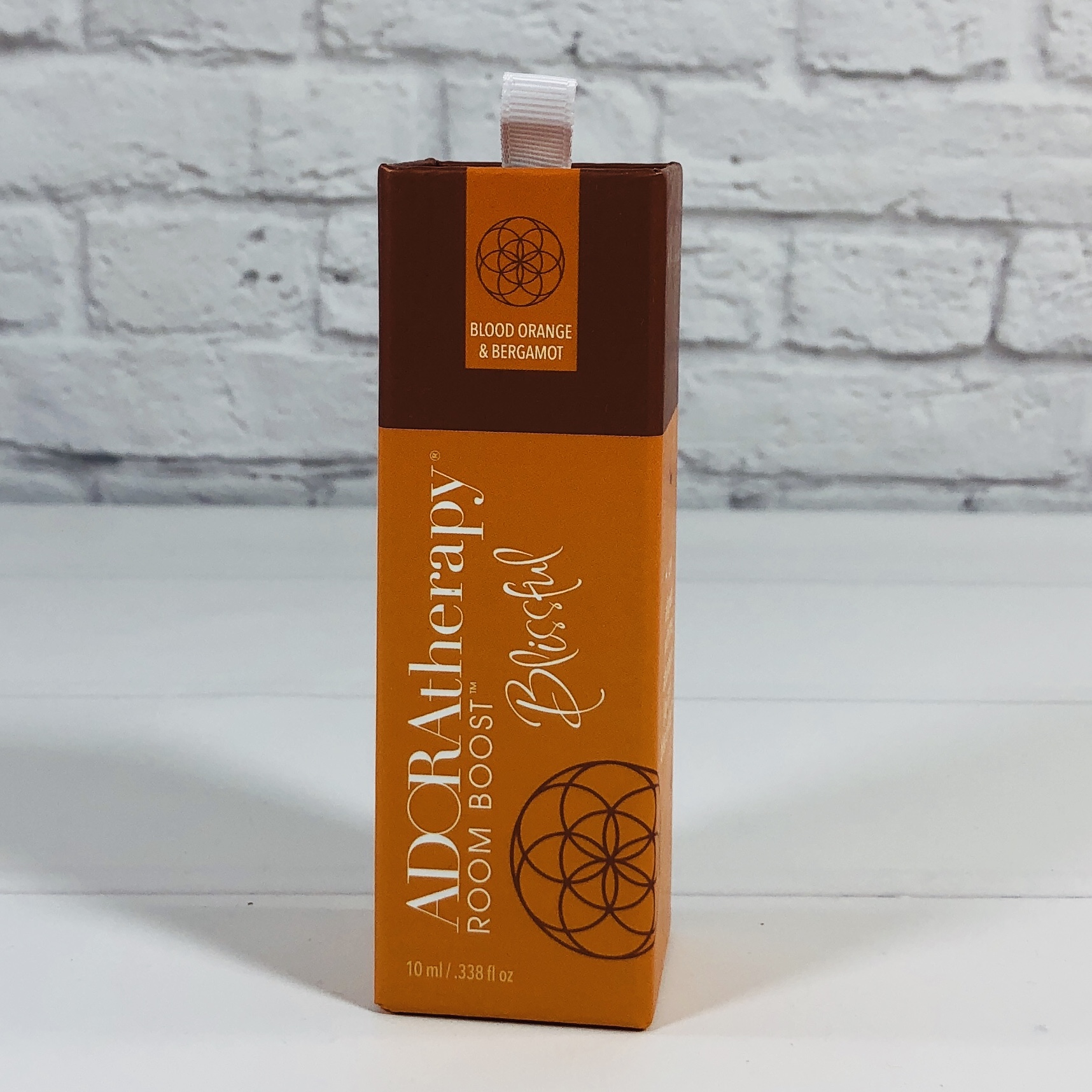 AdoraTherapy Blissful Room Boost ($20) I like room sprays and always keep in mind that the brands that tend to be more natural also tend to fade quickly.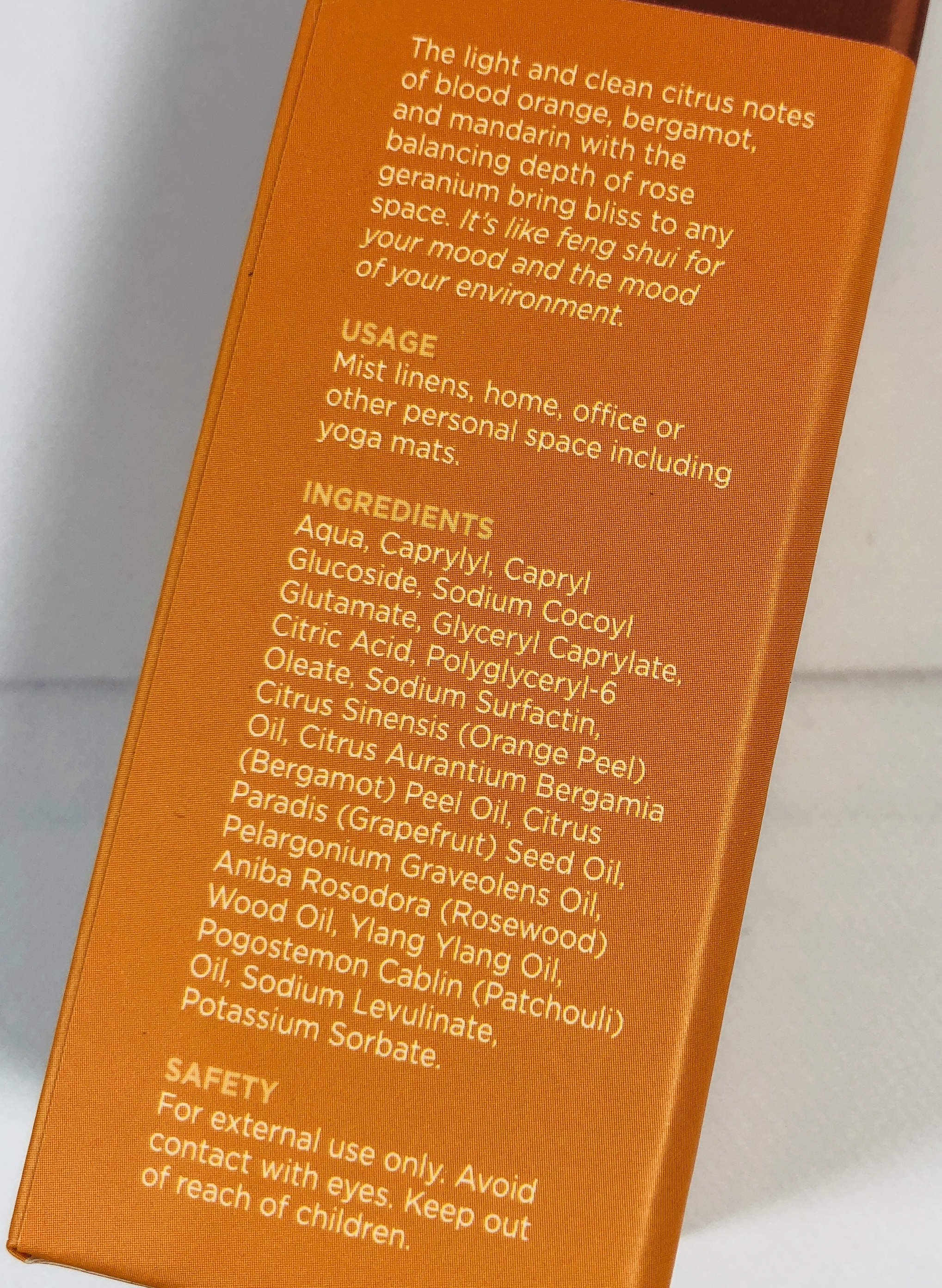 The ingredients are listed but aren't the same as those listed on the website. I think that they combined some of them into a different name (like Symbiosolv) so it just looks longer but it's pretty much the same.
The travel-sized sprayer is a pretty golden color.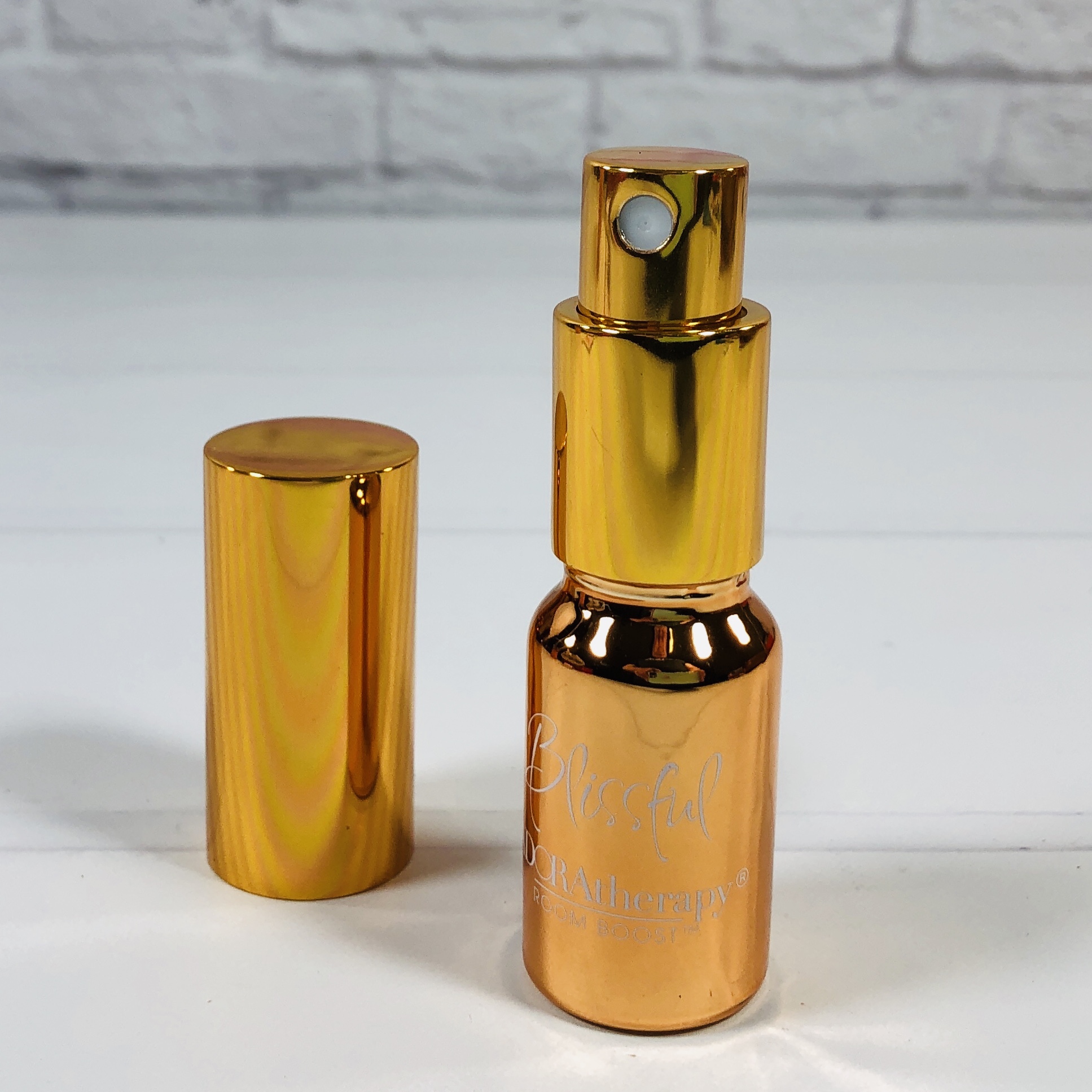 Suggested uses are to spray linens before bed, spray into the air, or spray before meditating. I caught a bit of the citrus notes and geranium and the scent is warming and comforting, but again, it fades almost as soon as you spray it.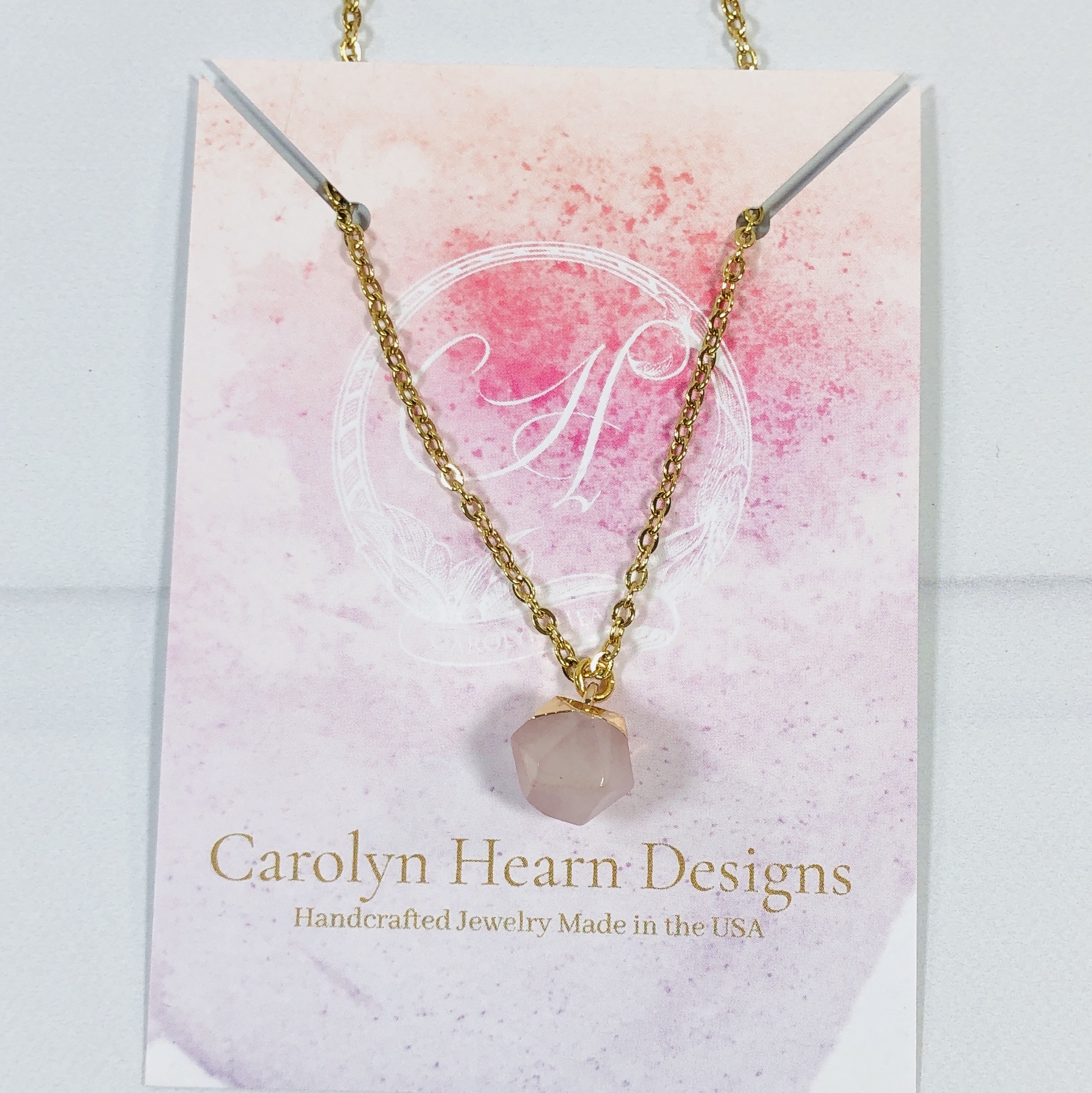 Carolyn Hearn Designs Loved Necklace ($34) According to the brand's website, this necklace was created especially for My Fashion Crate!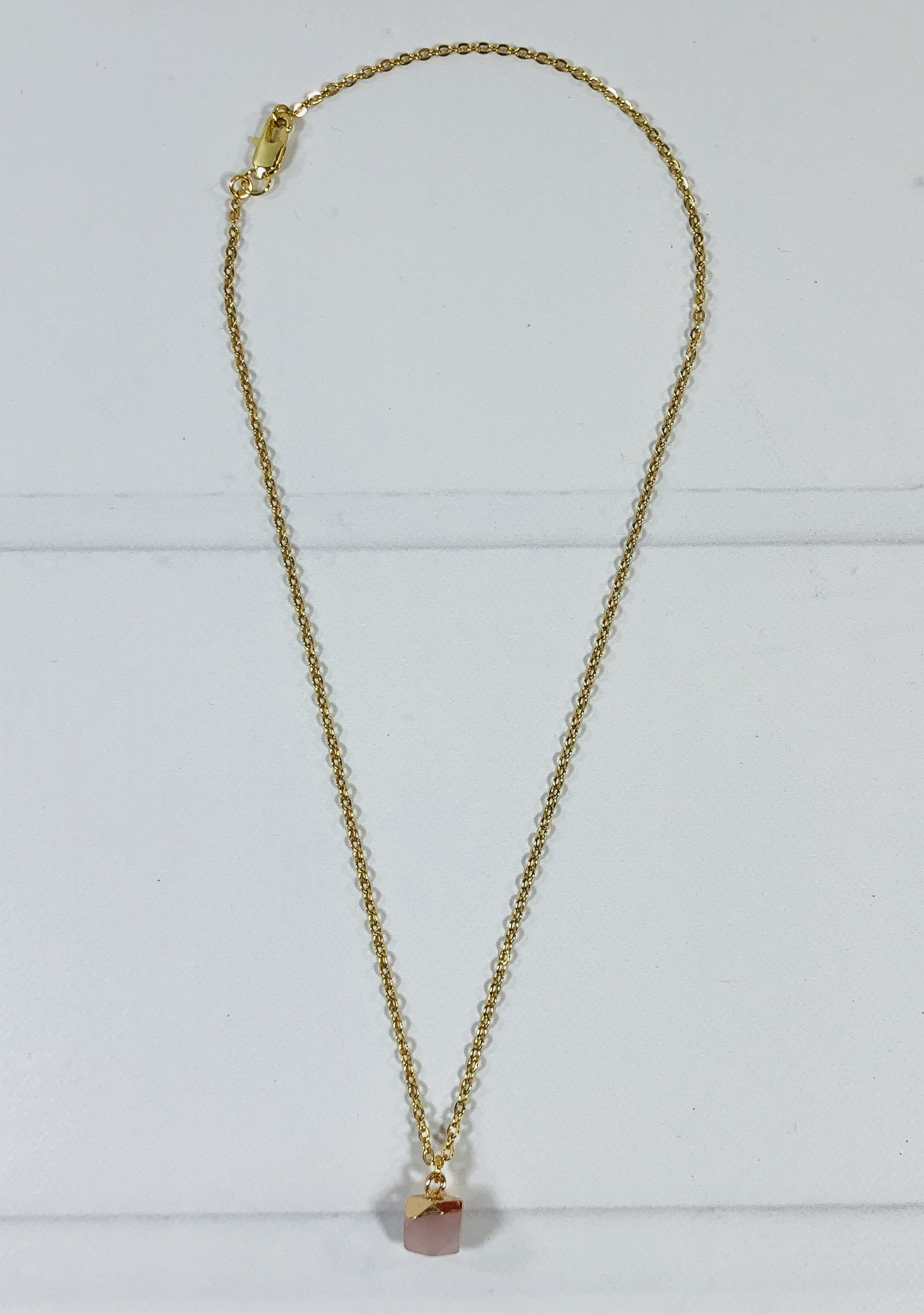 The necklace is gold plated and has a lobster clasp closure. It is coated with a protective sealant and is about 16″ long.
The stone is rose quartz and has a unique faceted shape. The pendant is free moving and not fixed, and overall it is a beautiful necklace, perfect for everyday wear.
You can see the necklace in this pic, my daughter has been wearing it every day.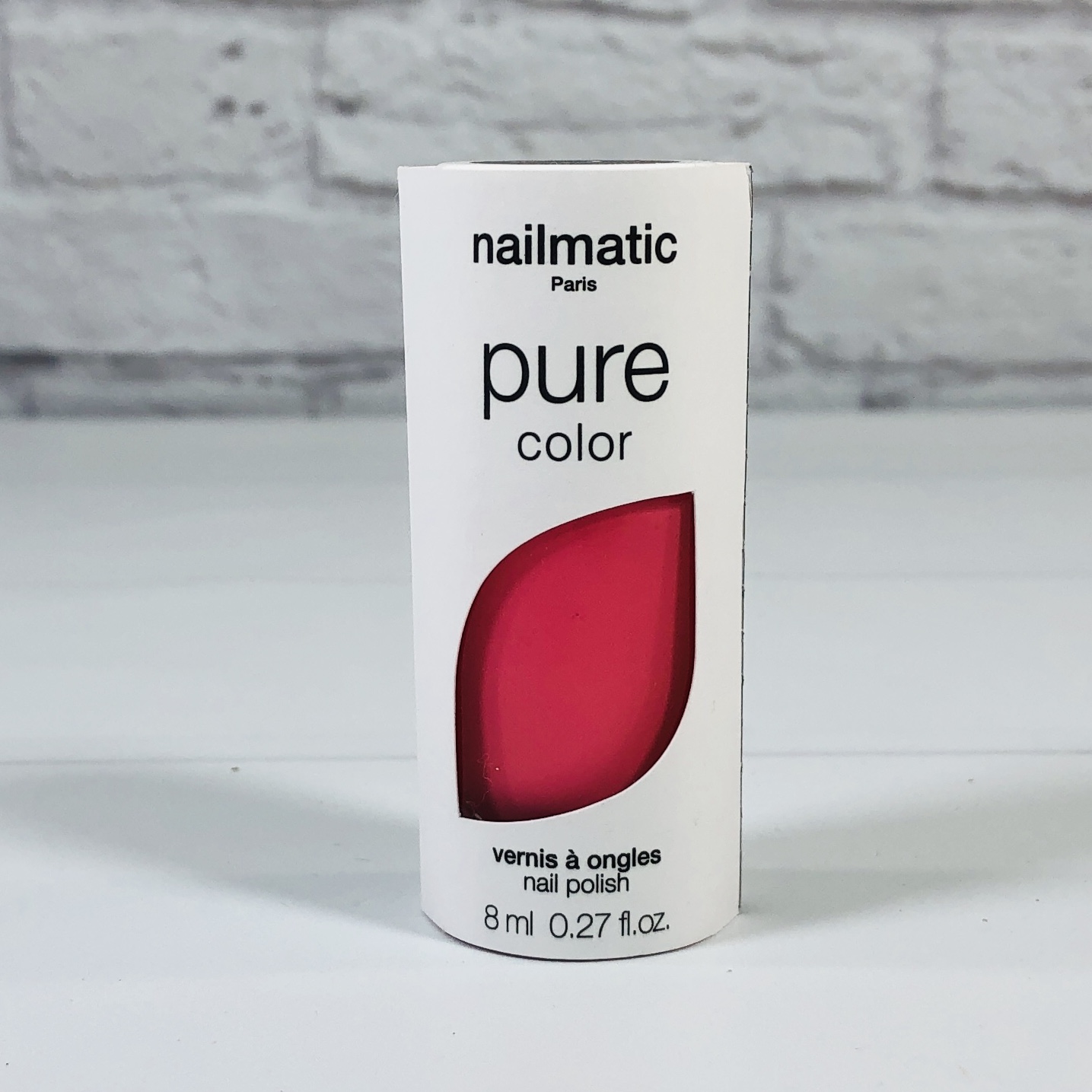 Nailmatic Plant-Based Nail Polish in Eva ($12) I've never heard of this brand before but they are from France and this formula is plant-based and 10-free (meaning it is free of 10 ingredients considered toxic). It's also vegan-friendly and cruelty-free.
It's made from renewable resources and is supposed to last for up to 5 days.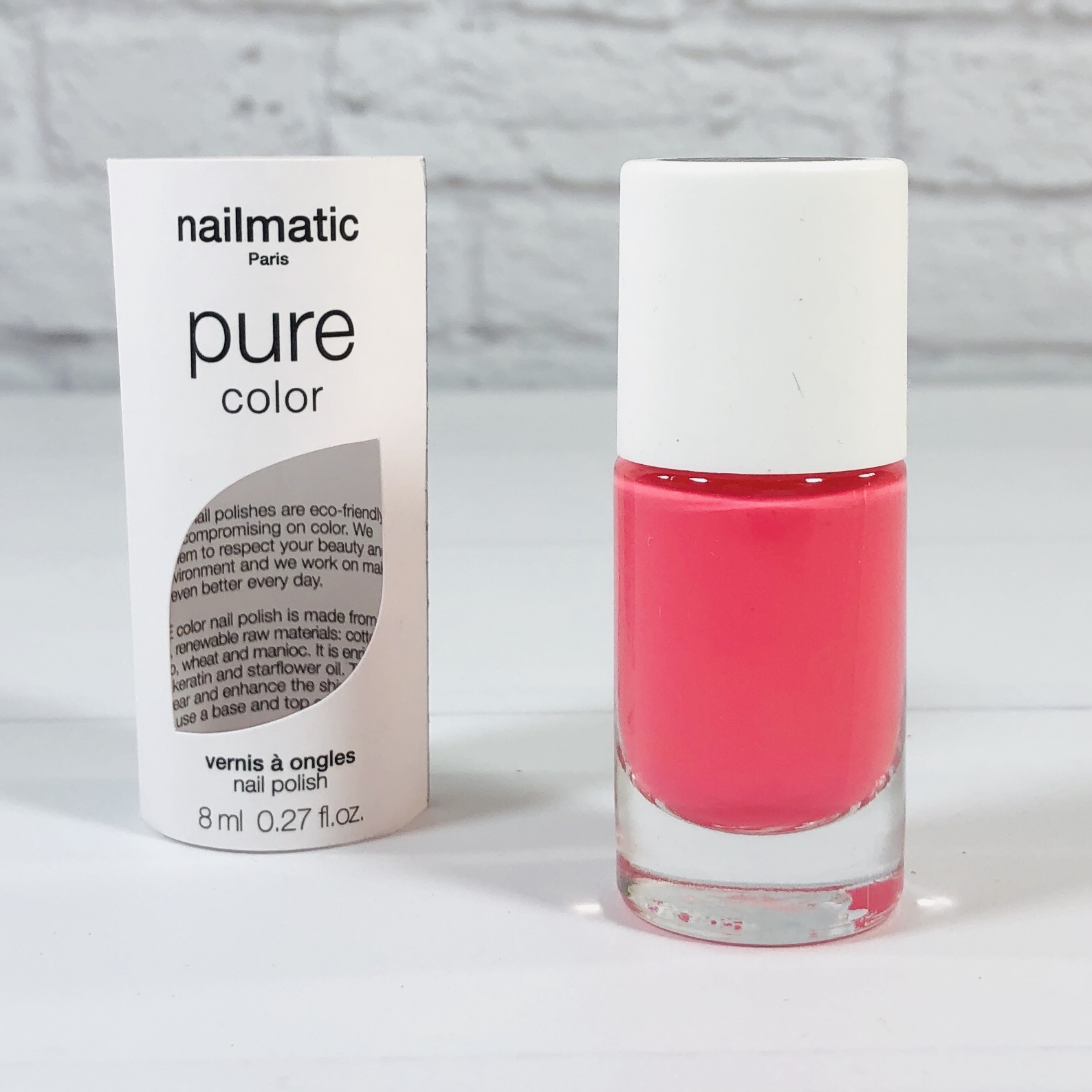 What you won't find in here is paraben, toluene, dibutyl phthalate, formaldehyde, xylene, styrene, camphor, resin of formaldehyde, benzophenone-1, and nanoparticles.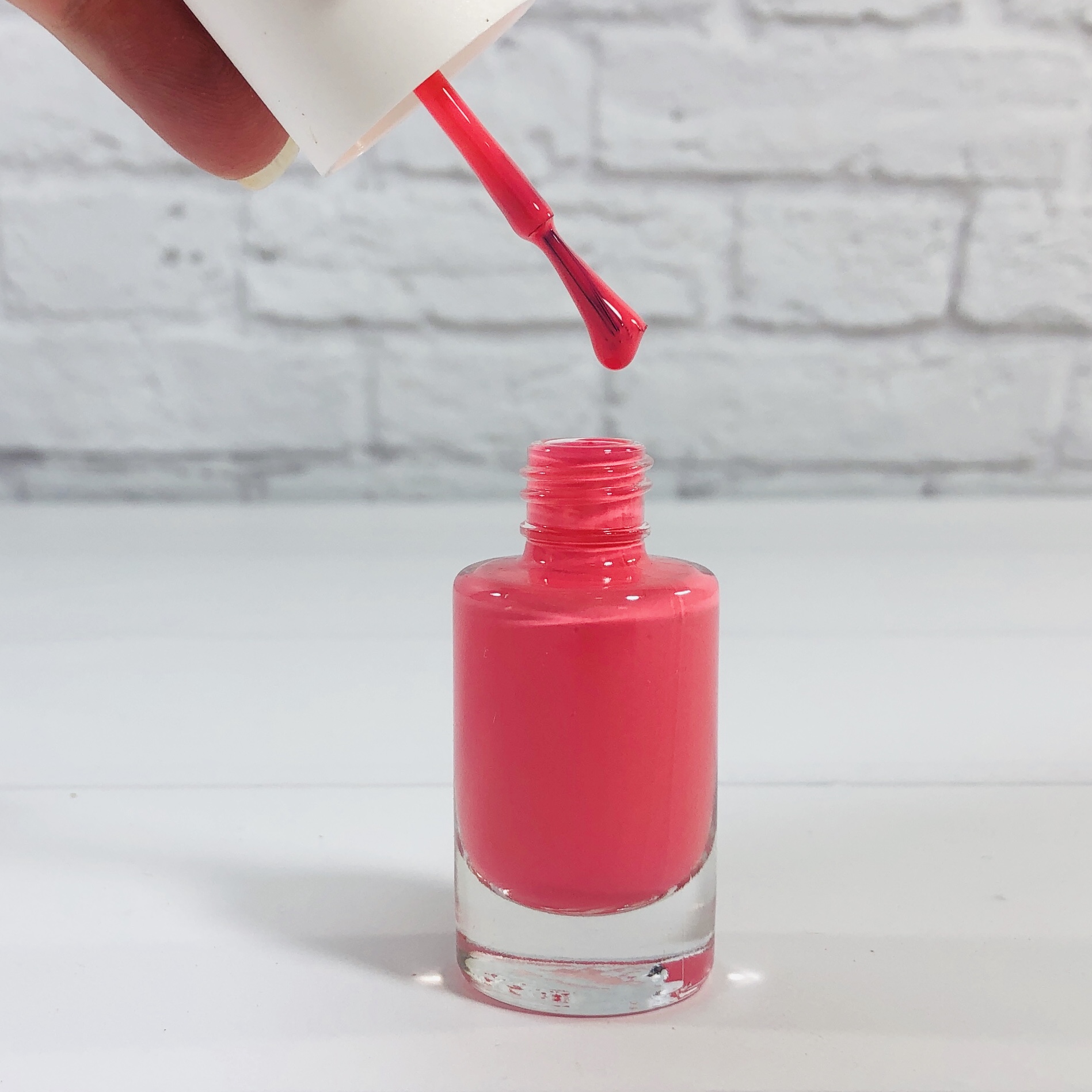 The color Eva is described as pastel coral. The brand's website even suggested colors to wear it with, like emerald or turquoise. It also gave application tips. The color is perfect for summer, and doesn't look quite as hot pink as my picture would suggest. I would wear this color on my toes, but my daughters (who are the target age group for this box) would wear it on their finger nails for sure.
NOTE: The following item is in The Style Box only.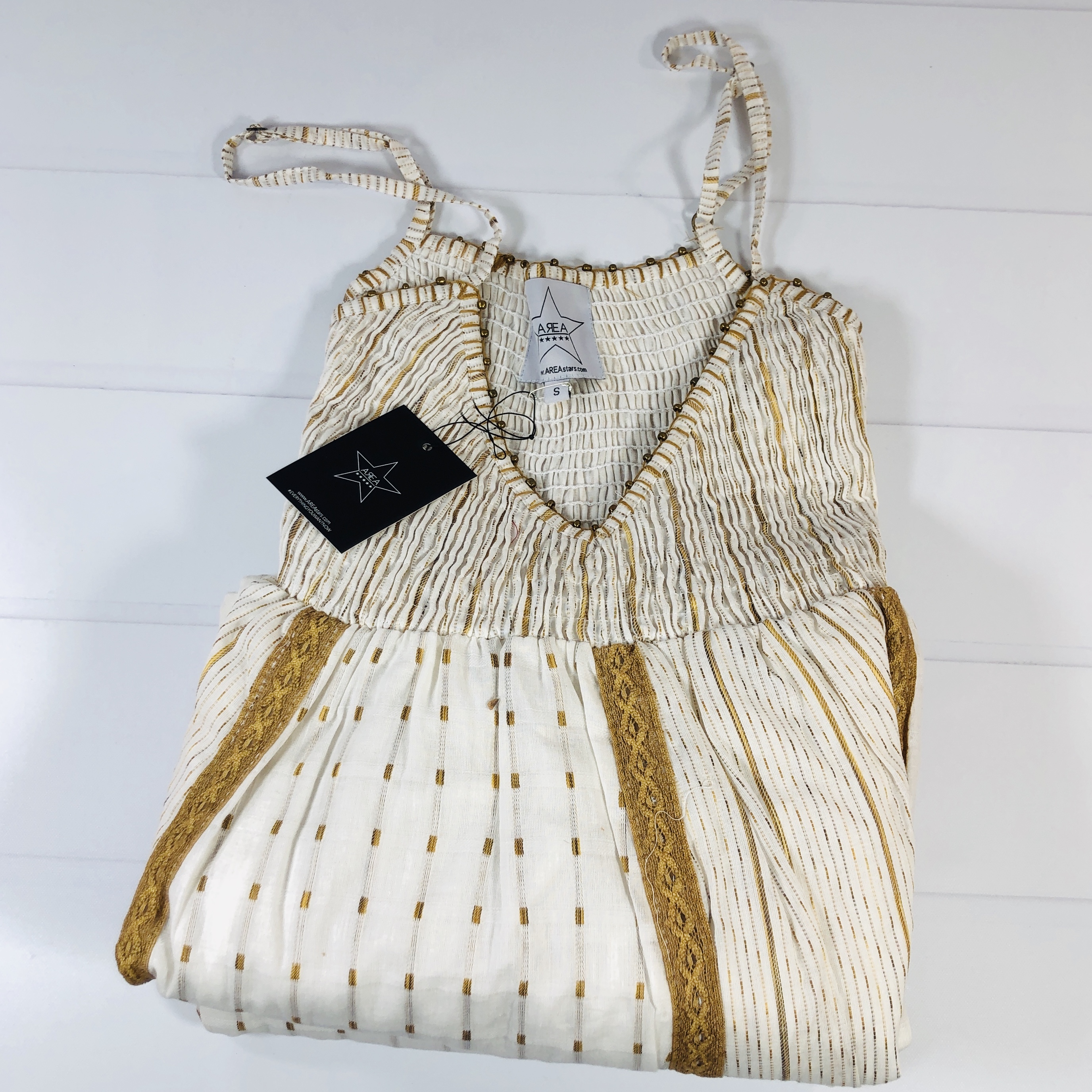 Area Stars Bahia Dress ($125 listed value) I couldn't find this exact dress on the brand's website but it was available at Macy's at some point. Similar dresses on the Area Stars website are also listed for $125. The colors are ivory and gold and check out the 3 gold lace strips on the front (there are also 3 on the back).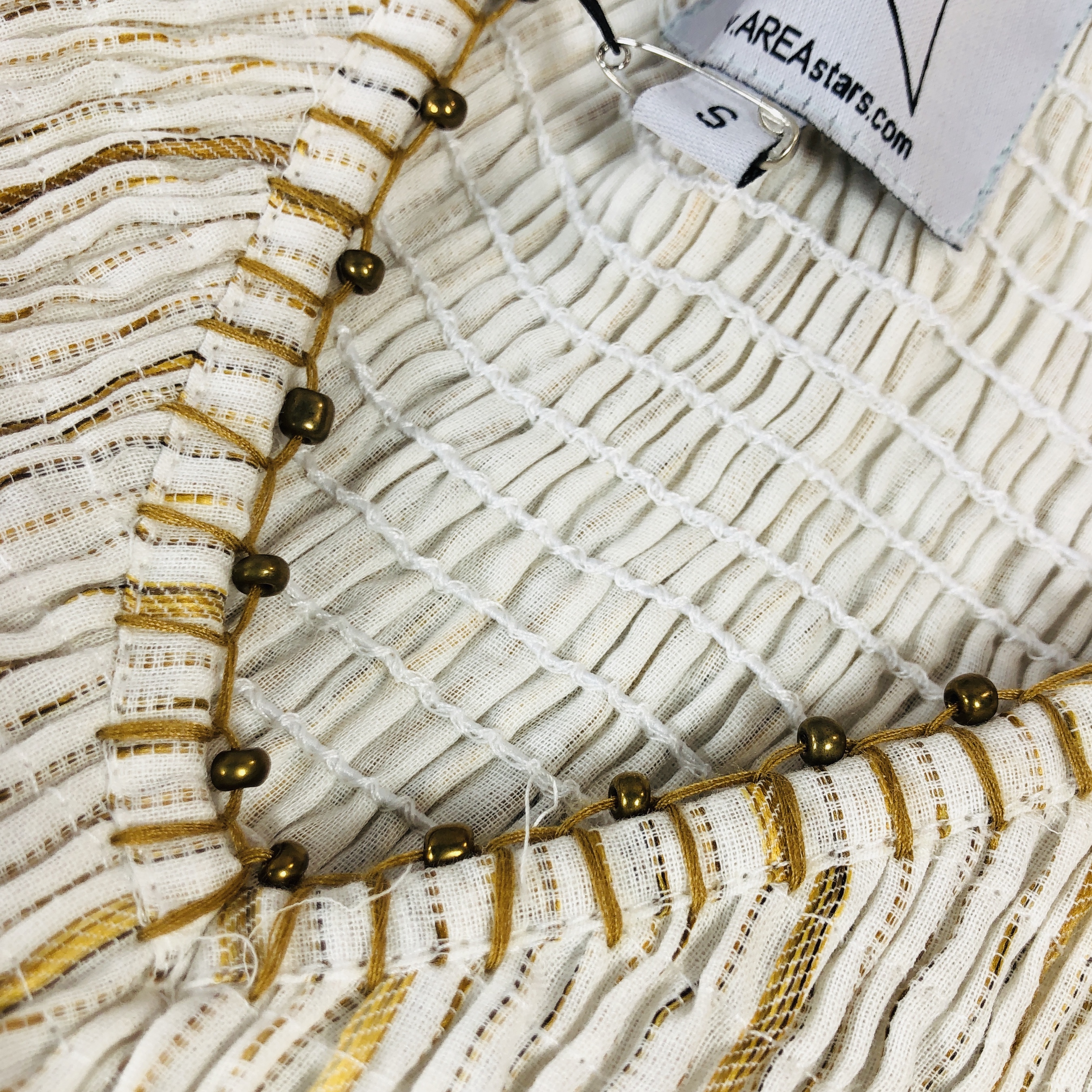 It has beautiful beading at the neckline and the Macy's site says it was handmade and hand embroidered. It is made of 100% cotton and country of origin is India. The quality is very nice. My daughters are 5'7″ and 5'2″ and both wear size small but my shorter daughter couldn't wear it without tripping over it.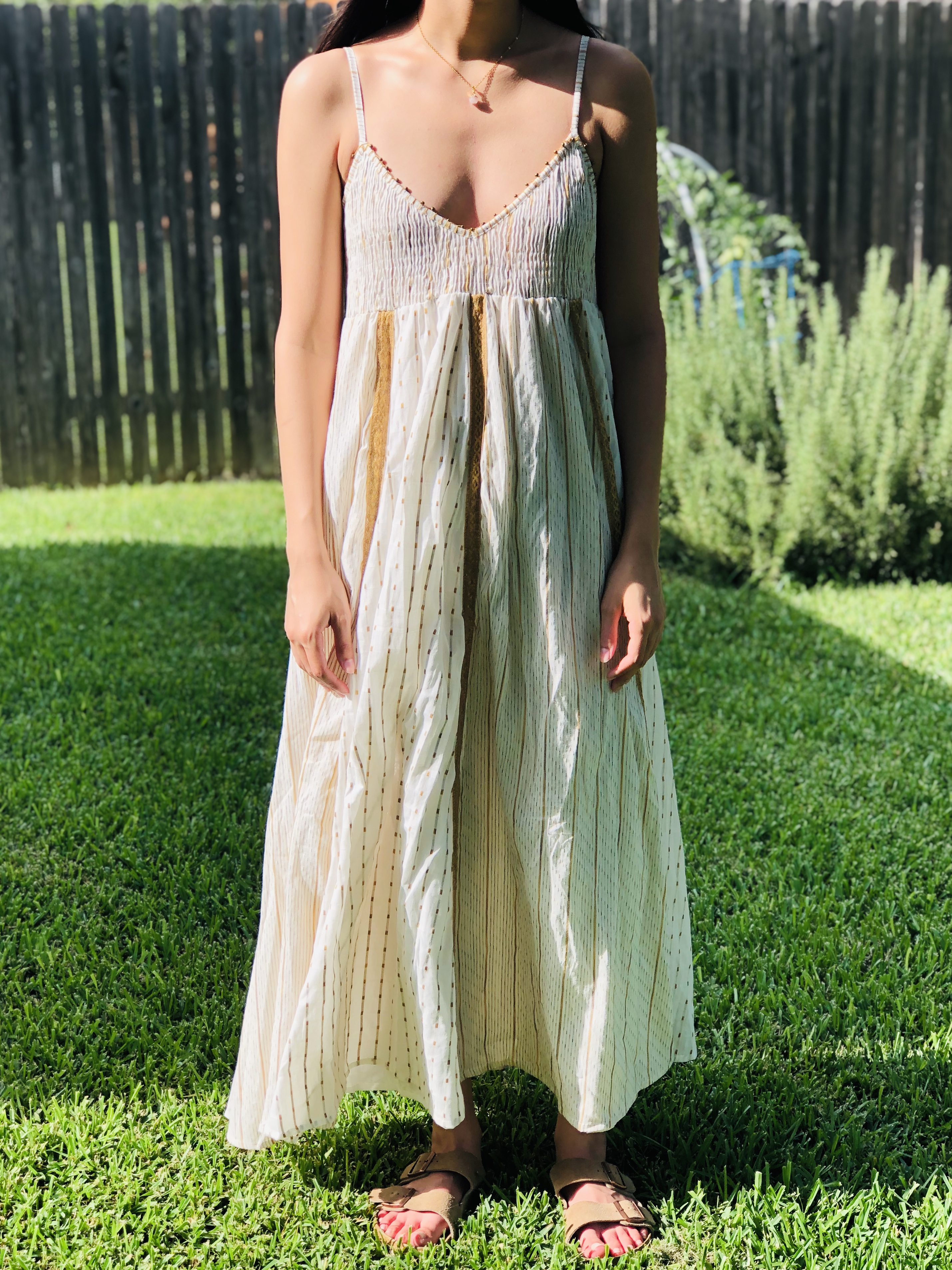 Here is the front.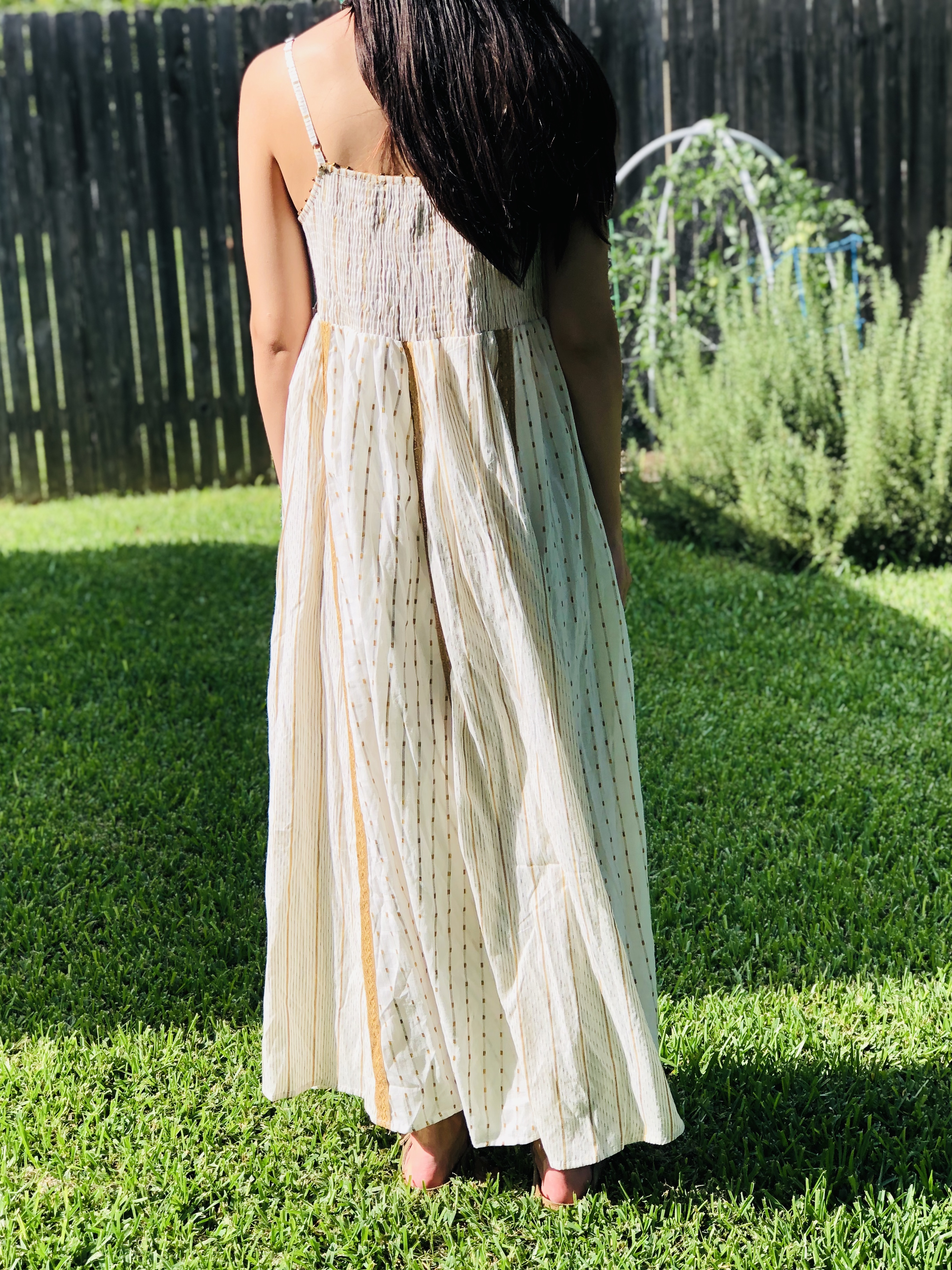 The dress is very billowy and has thin straps that are adjustable. My daughter said it felt really nice and cool and she loves it for summer.
Wow, I am loving the new and improved quarterly Style Box from My Fashion Crate! My daughters were almost always happy with the items in the previously monthly boxes but I think these items are of higher quality and I like the move towards more socially conscious makers. The dress is perfect for the summer, and I think the purse and necklace go so well as accessories. The nail polish adds a bright splash of color to an otherwise neutral outfit and the aromatherapy item helps provide a focus point when downtime arrives. The value for the Accessories Box (which doesn't include the dress) is around $144, while the Style Box is closer to $269, using similar dress values from that maker.
What do you think of My Fashion Crate? I would love to hear your thoughts!