LiveGlam Brush Club (formerly MorpheMe) is a monthly makeup brush subscription that promises at least $30 worth of Morphe brushes each month for only $19.99. This is a great way to quickly build up your brush collection! You can sign up for a 1, 6, or 12-month subscription and all subscriptions automatically renew until you cancel.
DEAL: Get a free brush with any Brush Club subscription plan! Use this link to sign up and activate the deal – no coupon code required! You'll also save $10 on a 6-month plan or get a FREE month ($20 value) with an annual subscription!
Brush Club sends 3-7 brushes per month and they state that the total value will be at least $30.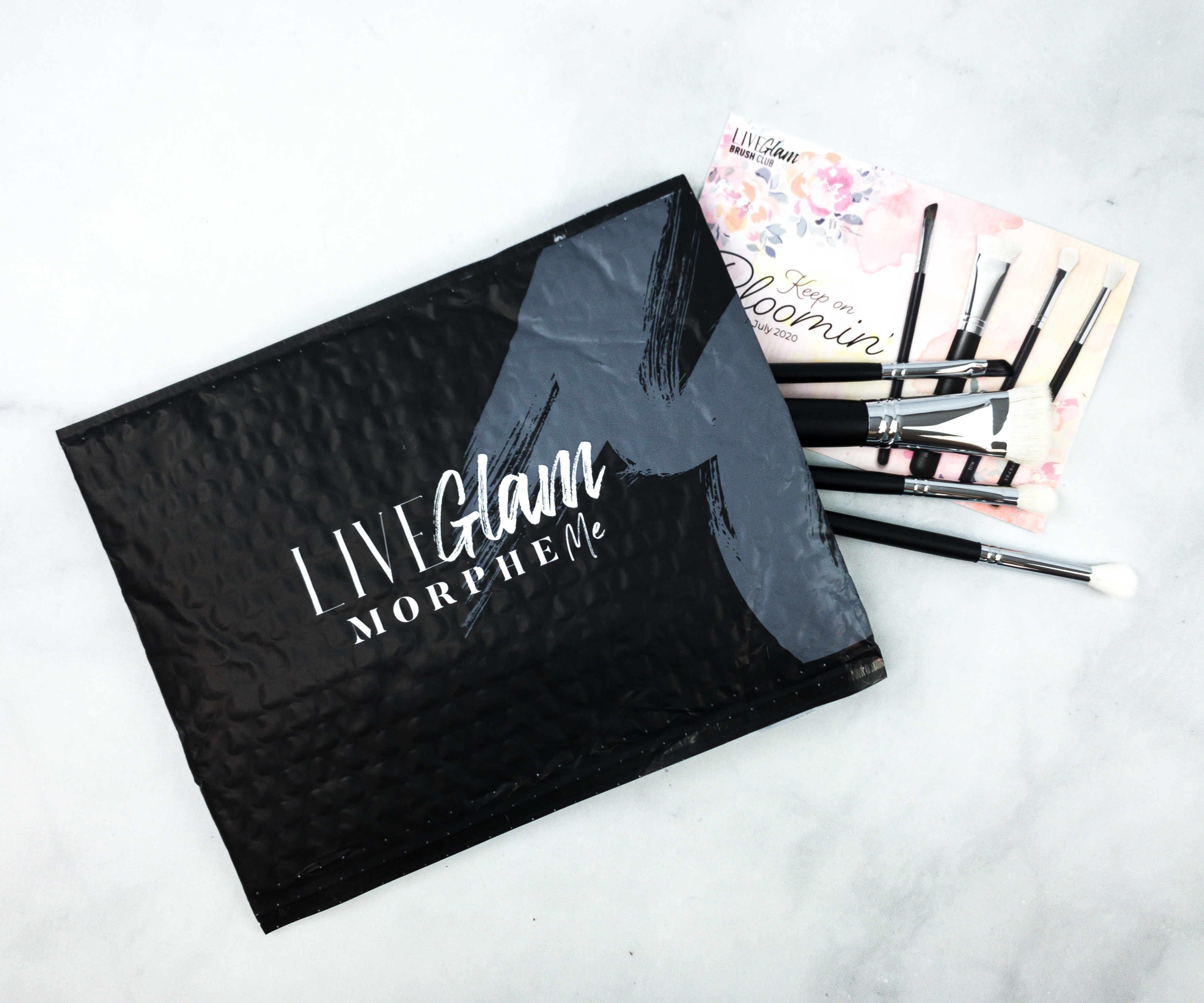 LiveGlam puts out a monthly video on their blog that shows different ways you can use your monthly brushes. They are really good at demonstrating that each brush can have multiple uses.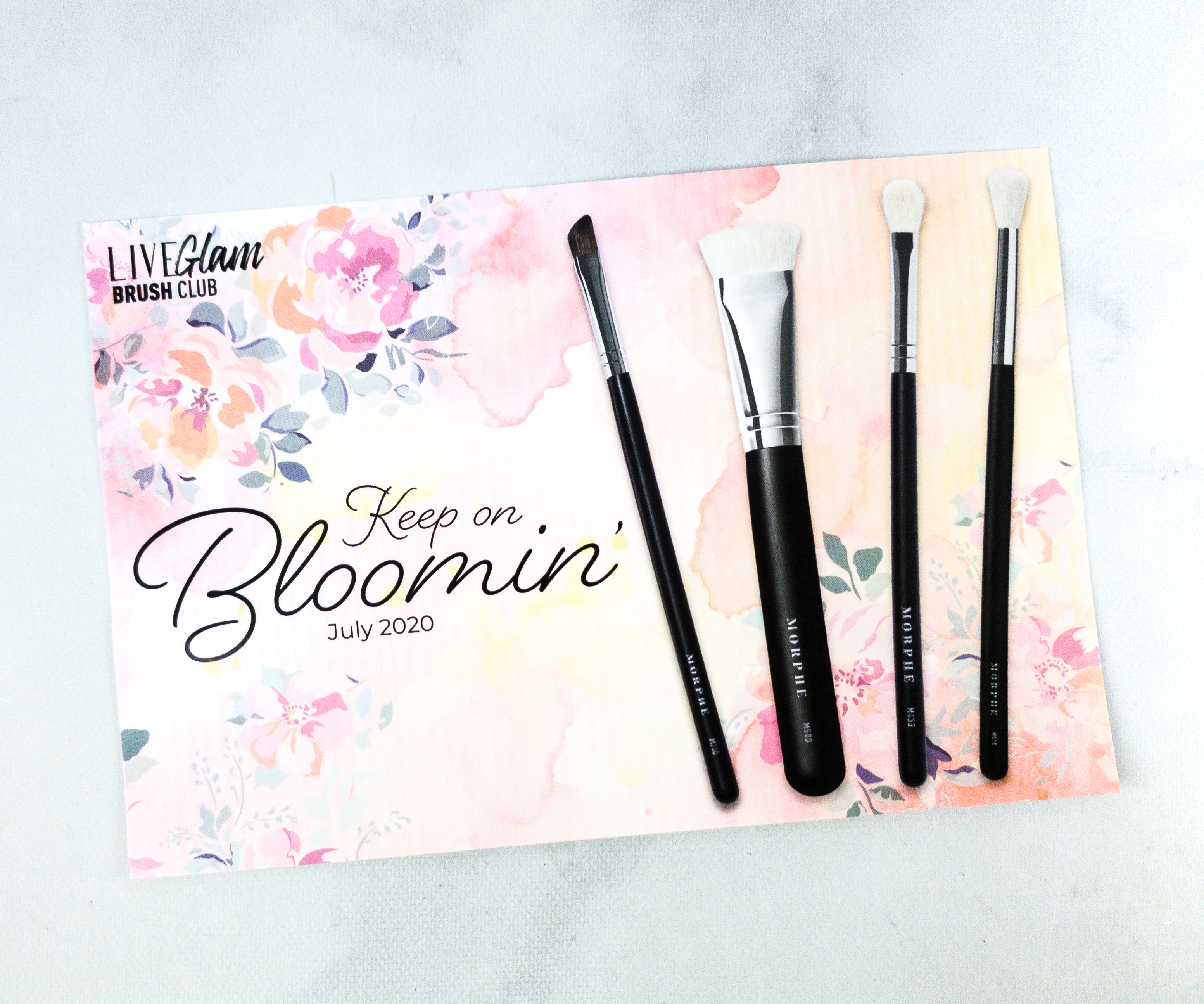 The package also comes with an information card. This month's theme is KEEP ON BLOOMIN'.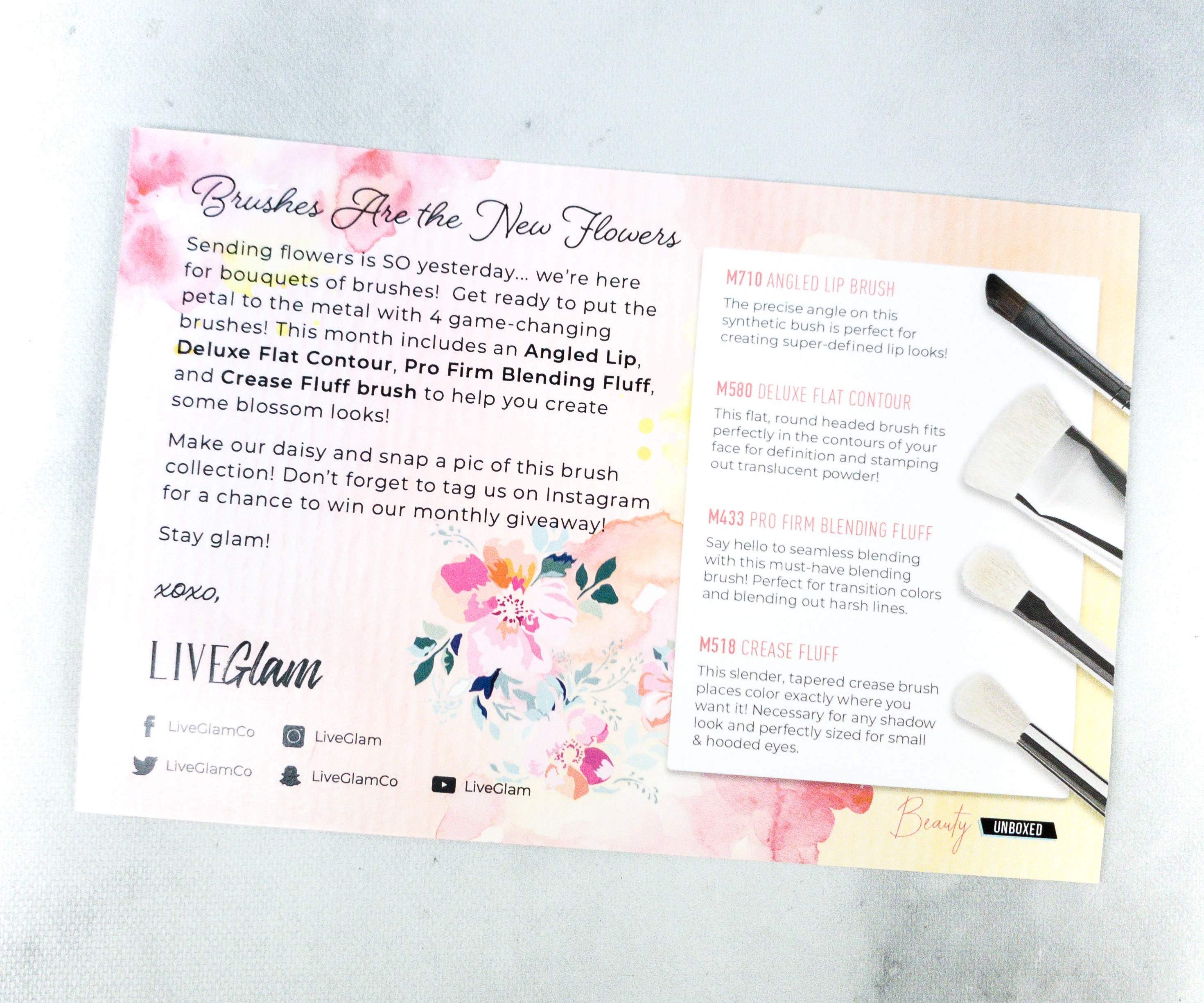 At the back, you will find a message from the LiveGlam team as well as the brushes included in this box and a short description.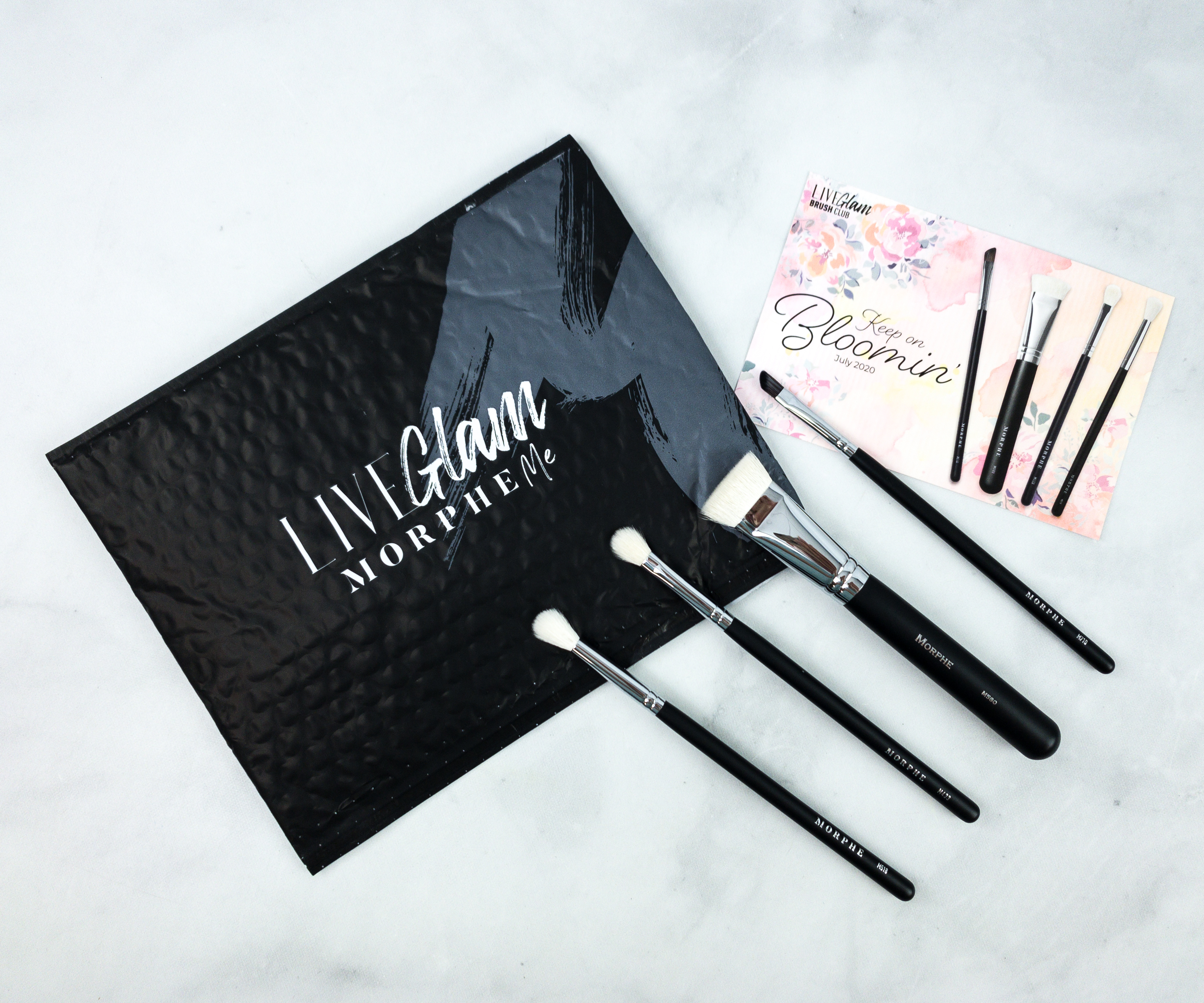 A full view of everything from this box!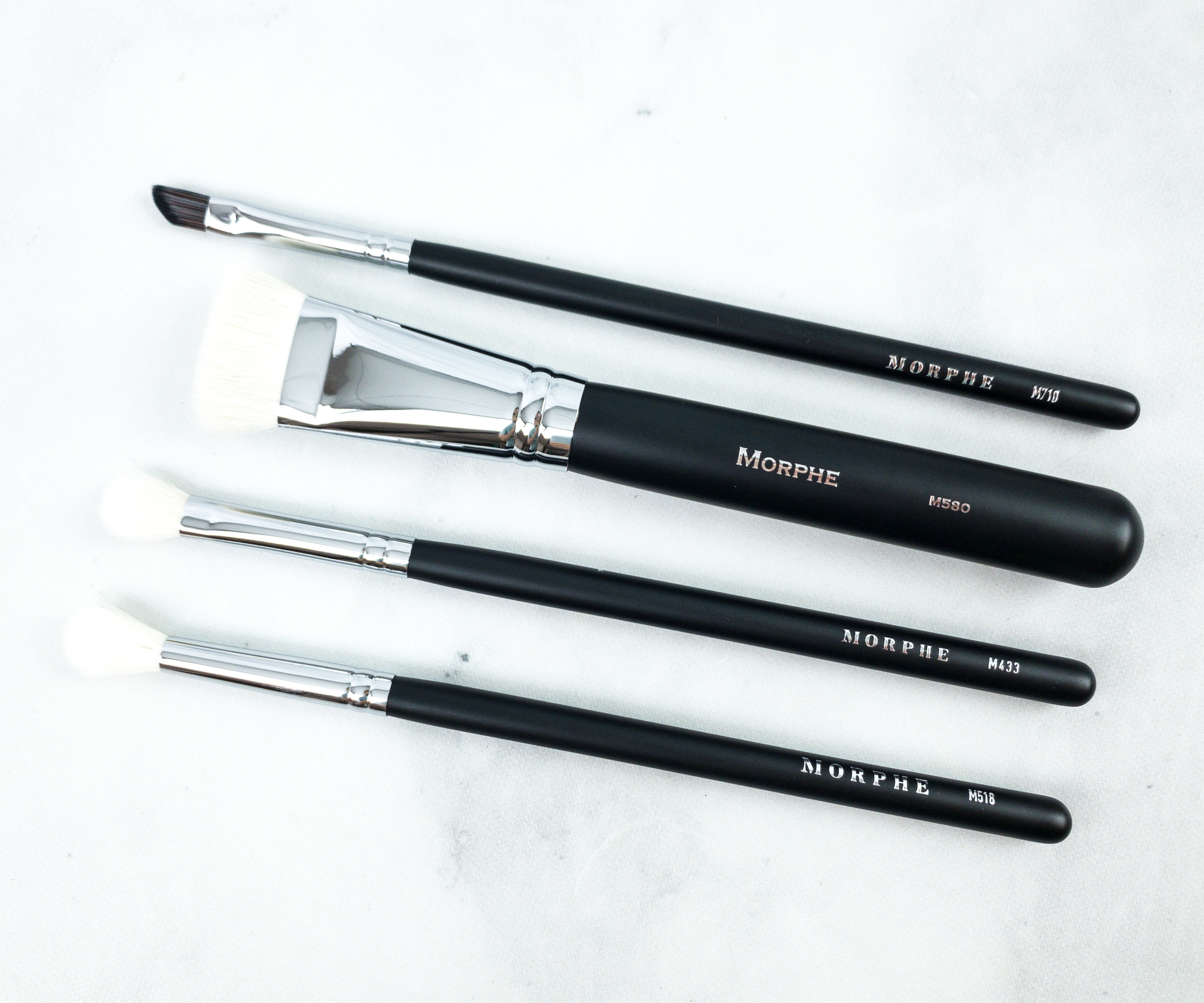 The brushes look really nice together. They all have black and silver hardware.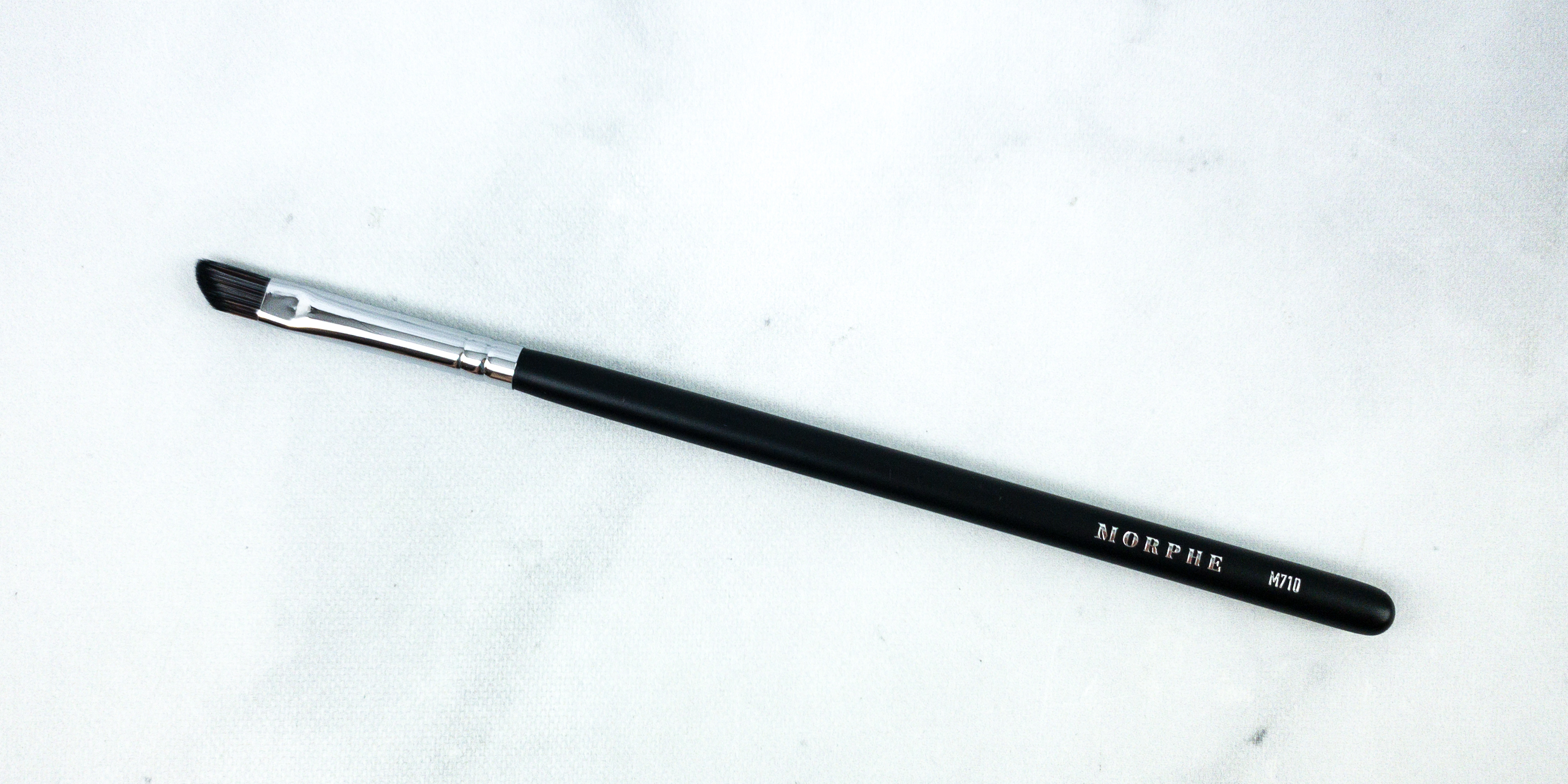 M710 Angled Lip Brush ($8) Whether you're a make-up artist or an enthusiast who's really into fine details, this angled lip brush is the perfect tool for you to get that precise lipstick application.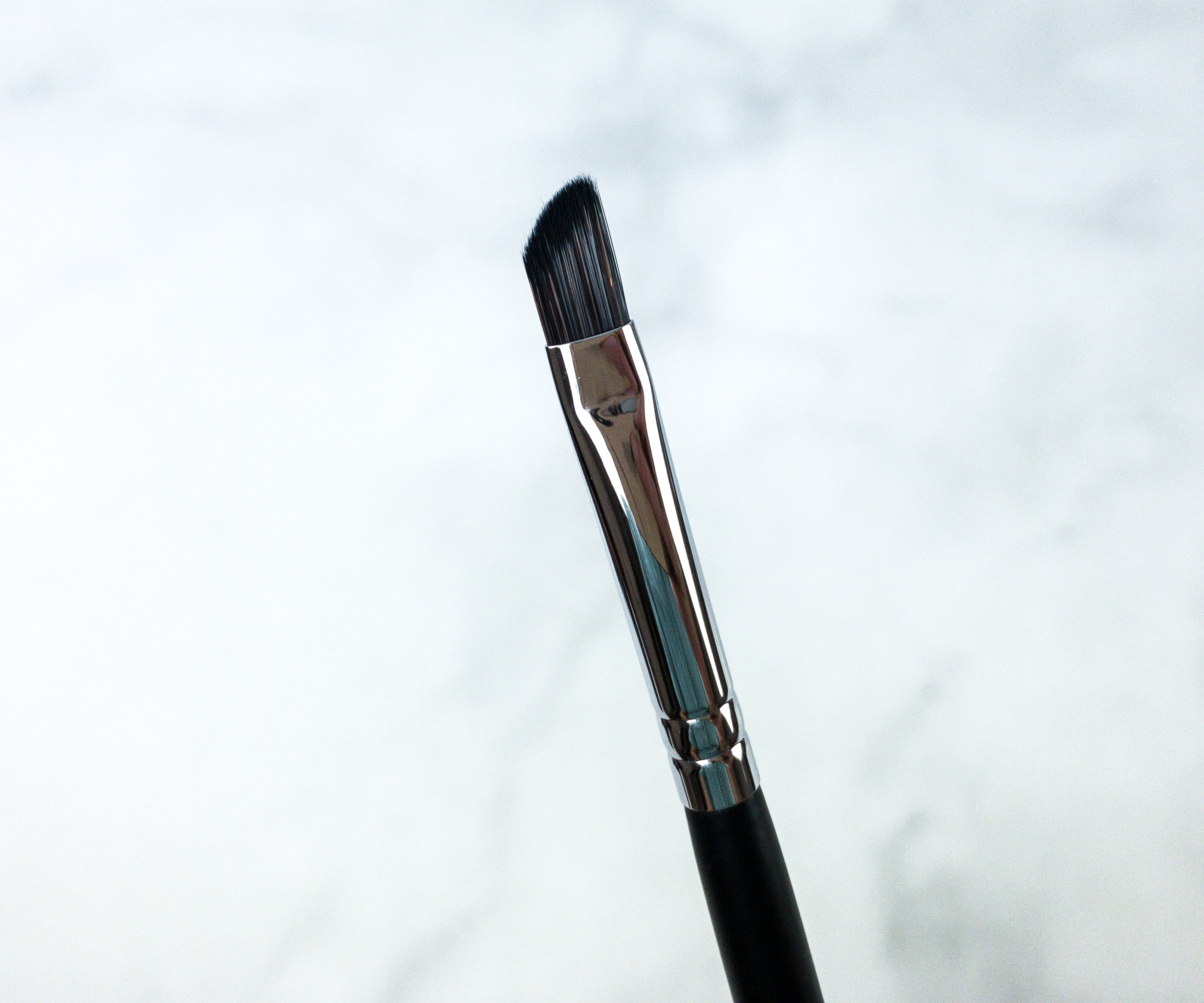 The angled tip lets you create the perfect lining for your lips, specially on the sides and the cupid's bow.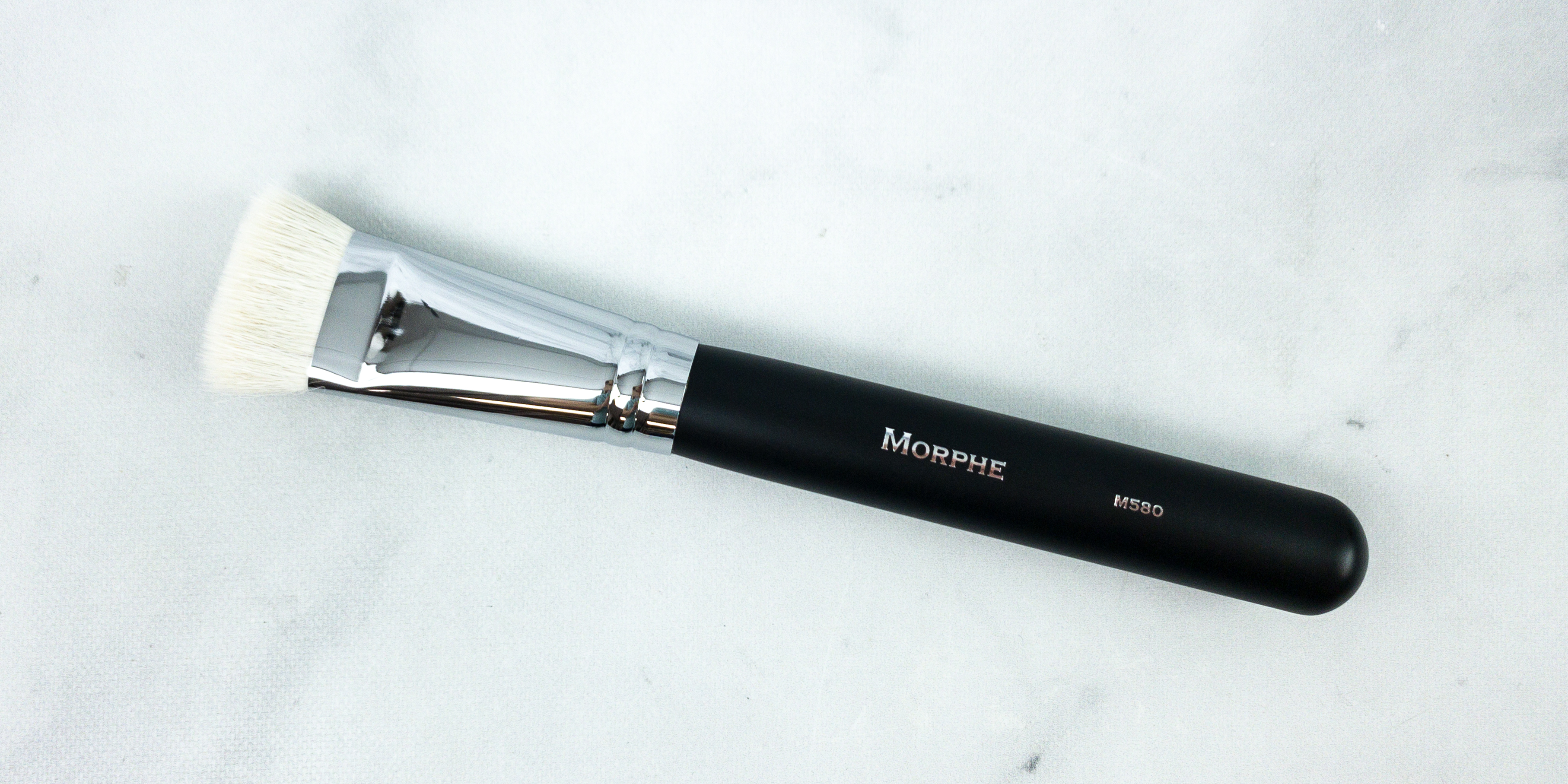 M580 Deluxe Flay Contour ($14) If you want that chiseled and defined contour on your face, this brush is the way to go!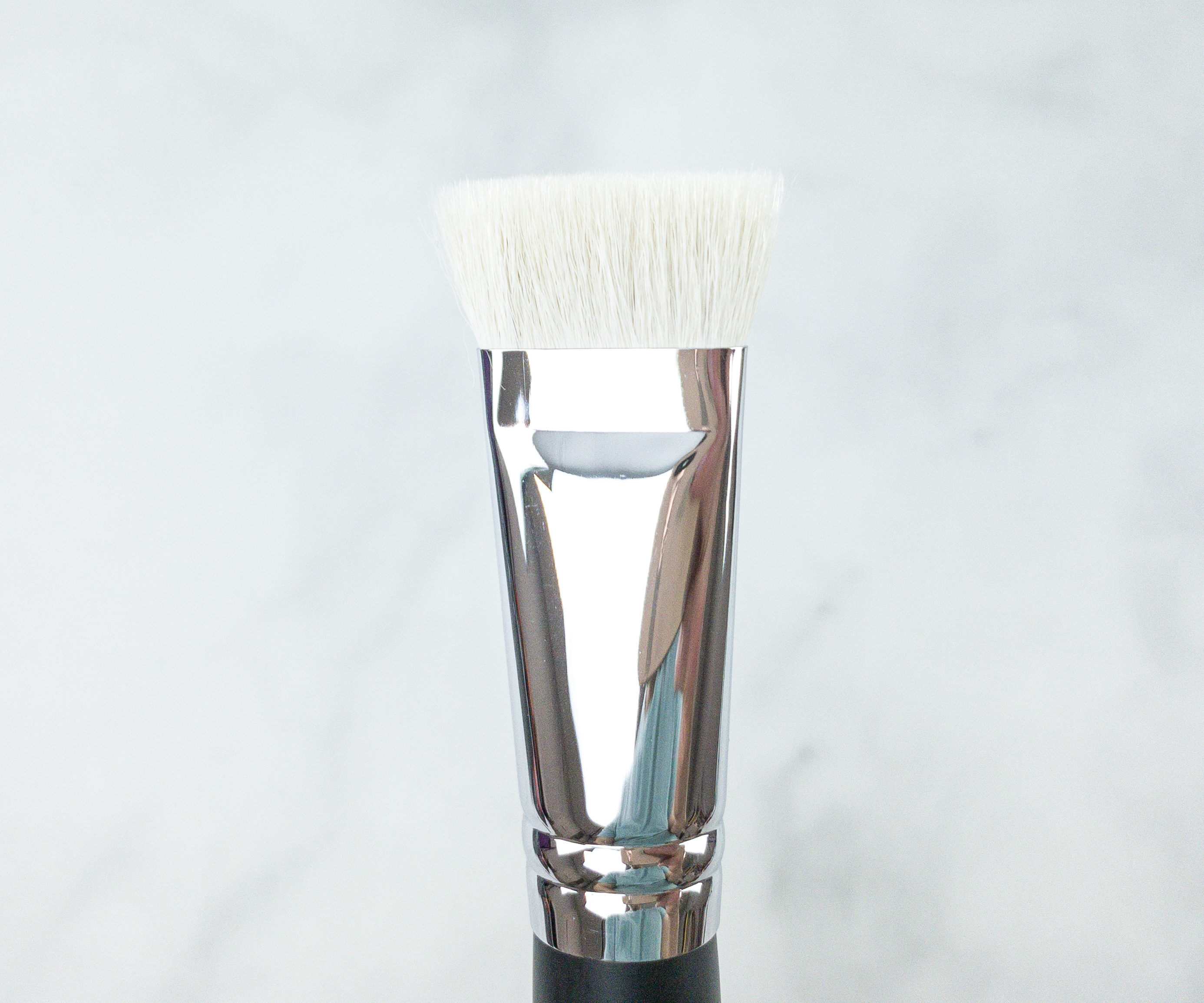 The flat head picks up product nicely and diffuses it evenly on the skin. It also fits the contours of the face more precisely so it's a great tool for a well-defined contour.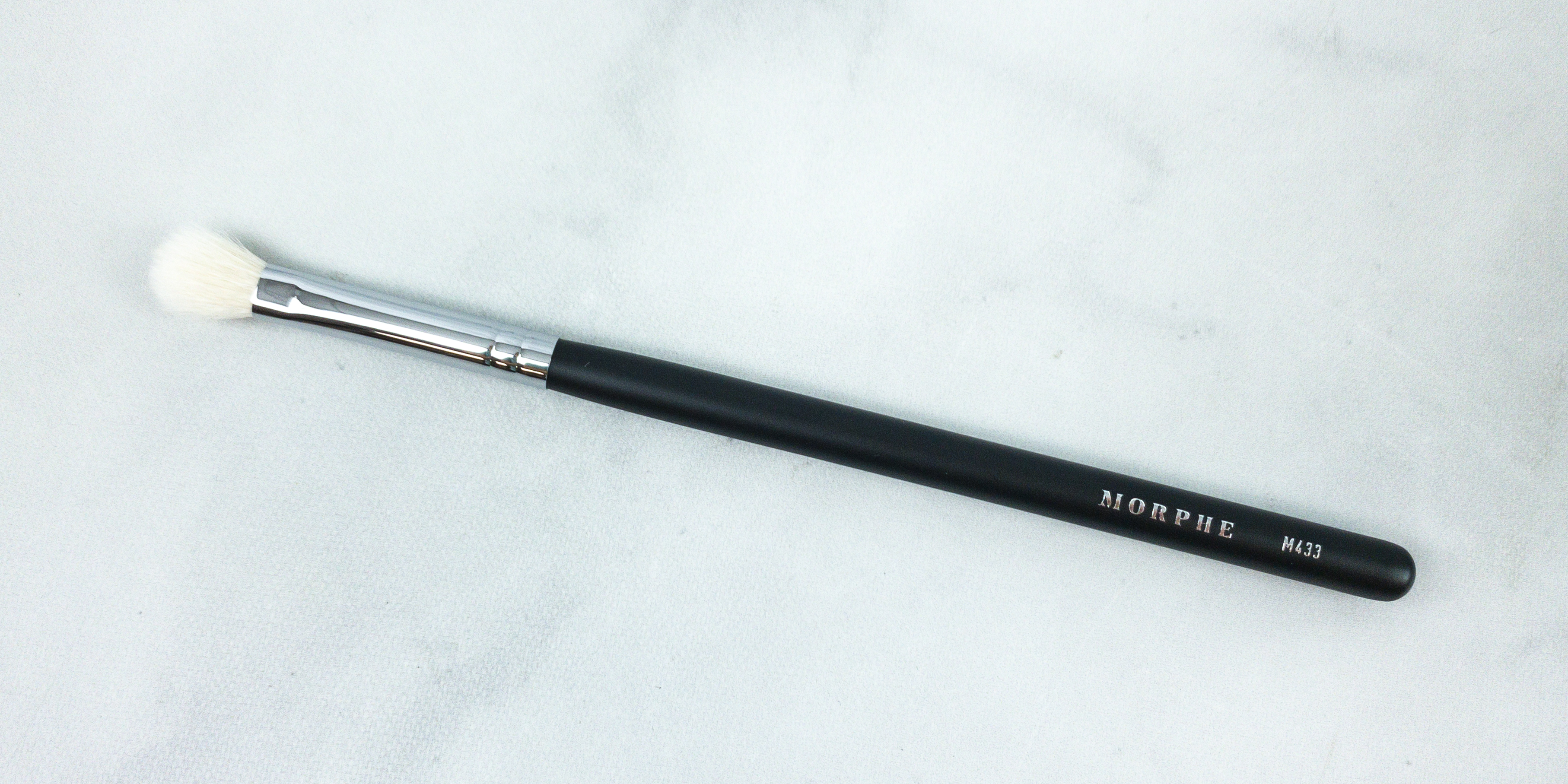 M433 Pro Firm Blending Fluff ($8) This blending brush picks up pigment so well and its tapered bristles make blending a breeze!
I love how fluffy and soft this brush is. This packs on product amazingly on the lids and it also blends the pigment really well, giving that seamless look all the time!
M518 Crease Fluff ($8) This crease fluff brush works like magic. It diffuses the pigments evenly on the skin and before you know you, you got that soft-focus finish!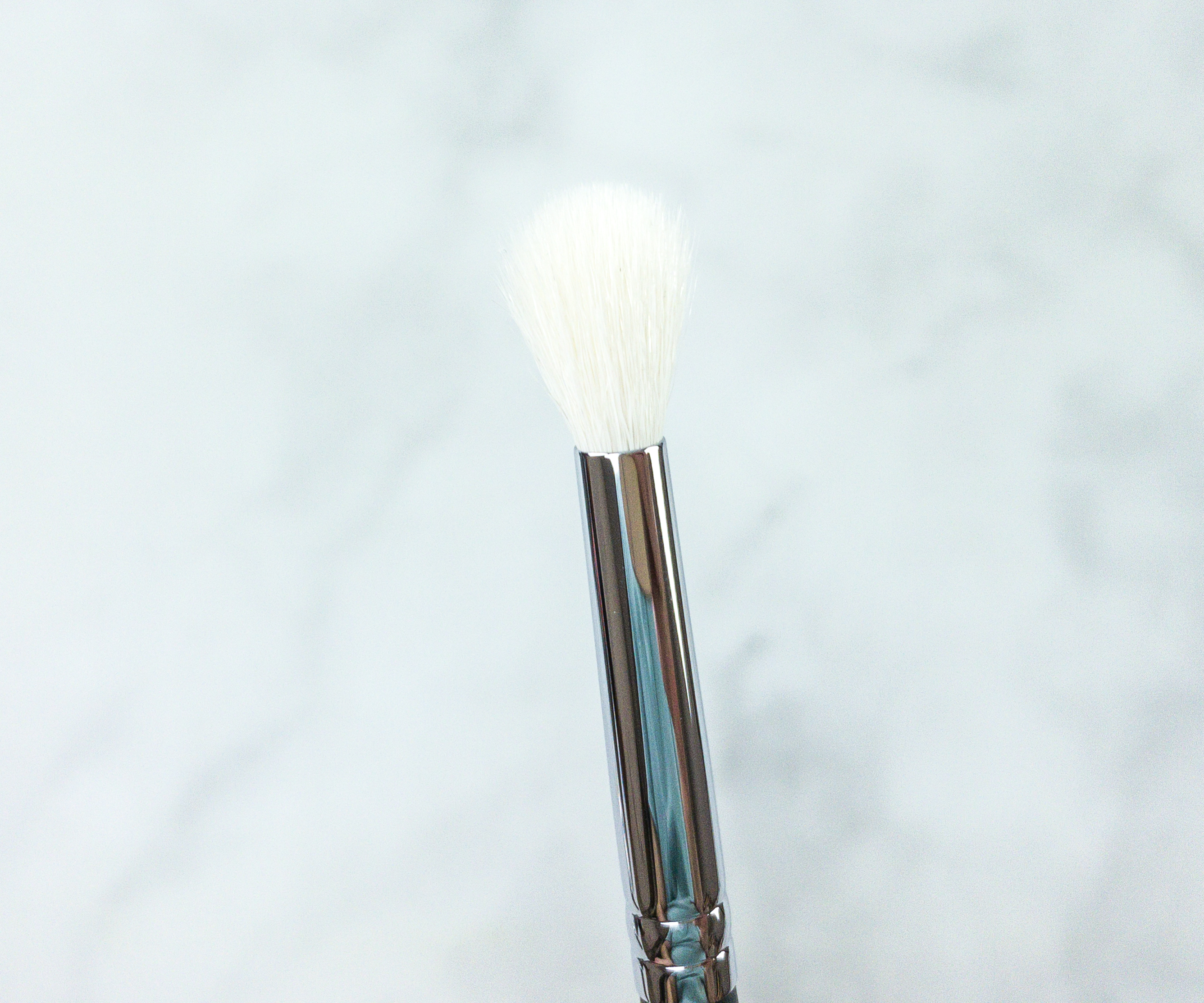 It's easy to use and it's something a make-up lover should have in her collection all the time!
This month, I have a nice set of brushes, which includes a contouring brush, a lip brush, and even an eyeshadow blending brush! My favorite is the M518 brush because of its versatility. Aside from the soft-focus finish it gives my makeup, it also works as a highlighter brush for the nose, brow line, and cupid's bow. Overall, I'm satisfied with this month's curation! It's perfect whether for make-up artists or casual makeup enthusiasts!
What do you think of this month's Brush Club?