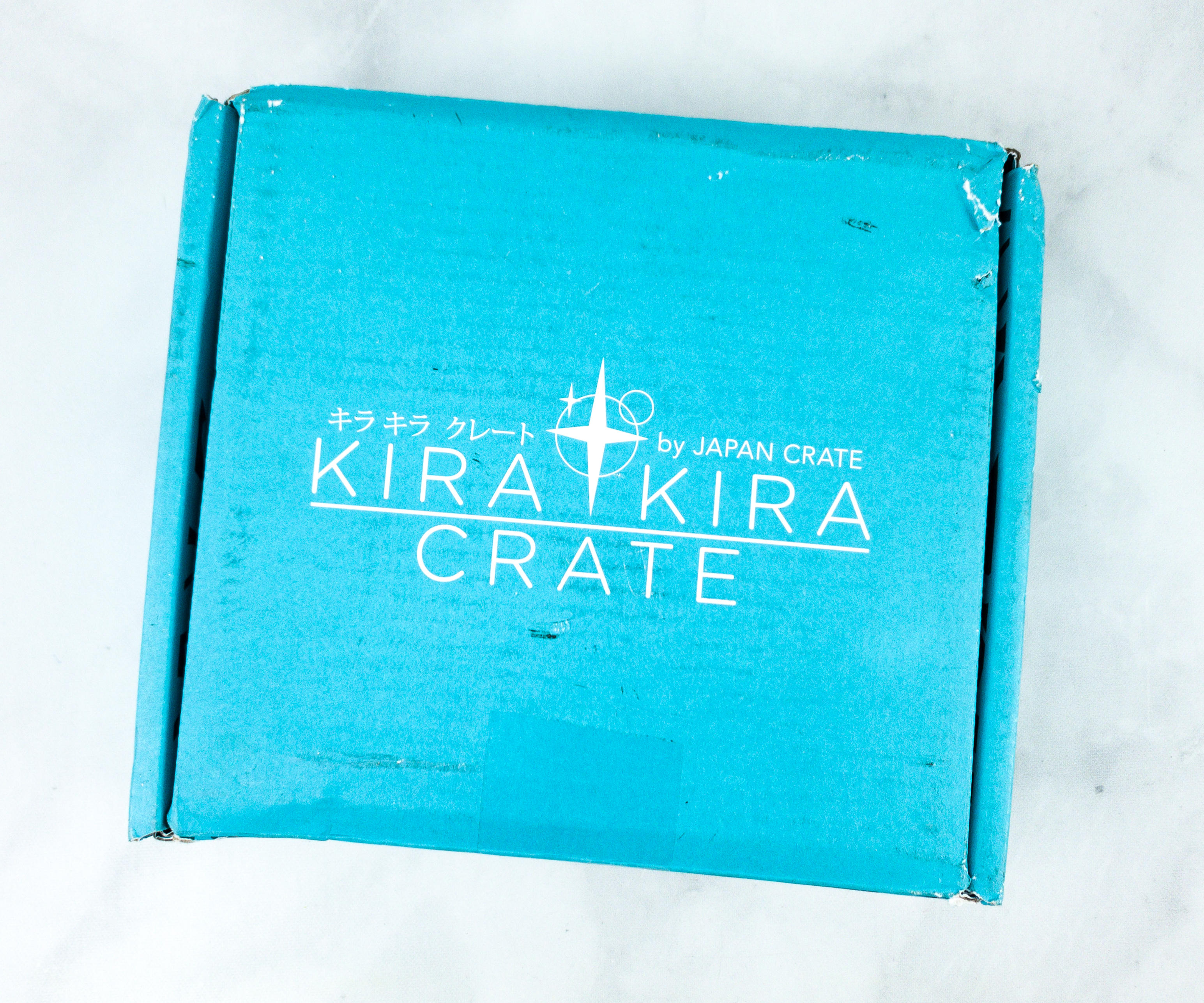 Kira Kira Crate is a monthly Asian beauty box with Japanese and Korean beauty, skincare, and makeup items. Each box contains 5-6 products, plus a booklet that describes each item and shares the best ways to use them. Prices start at $29 and shipping is free worldwide.
DEAL: Save $3 on your first box! Use coupon code HELLO.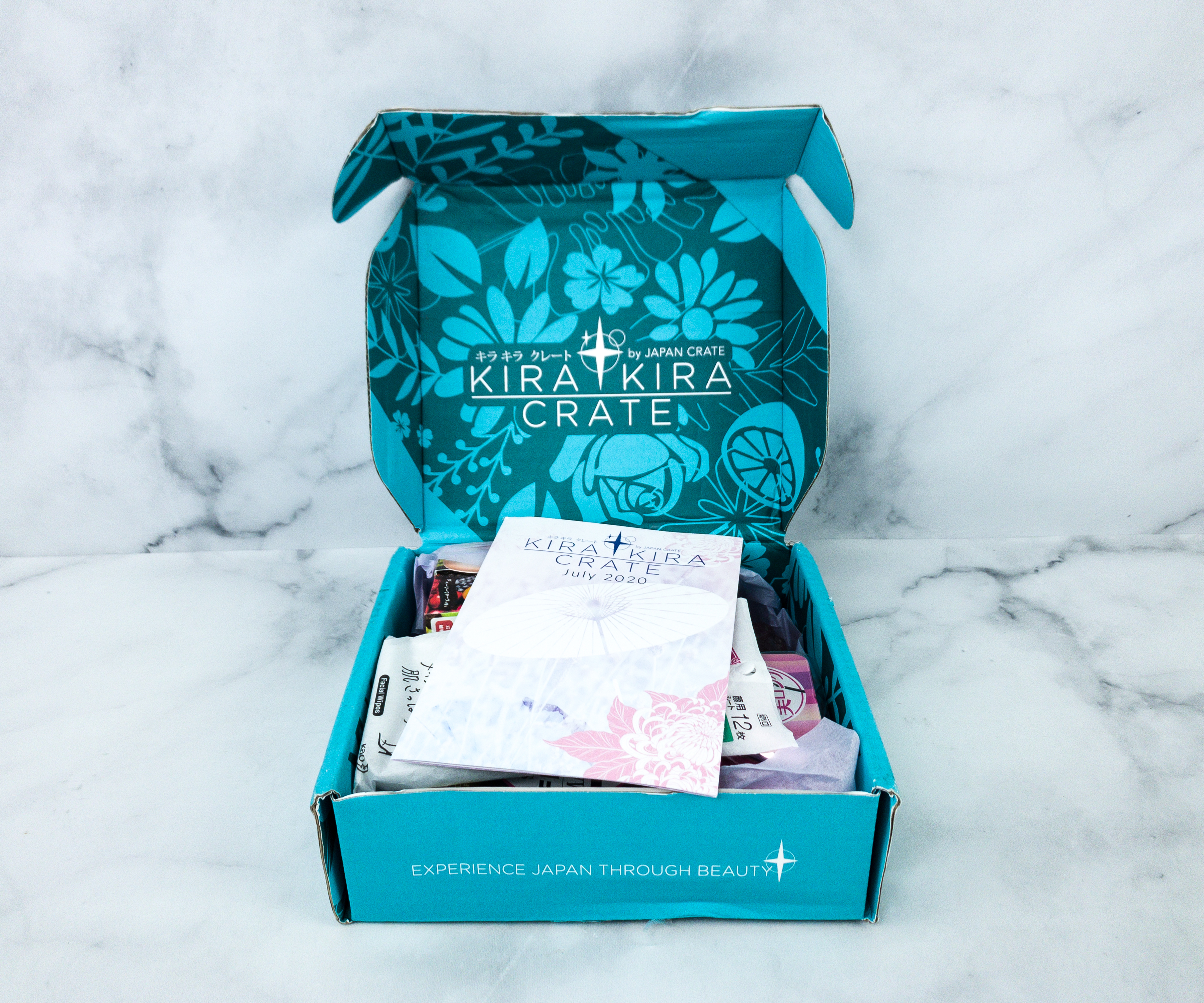 The items come in a blue-green box. On one side, it says "Experience Japan through beauty."
The items were wrapped with tissue paper.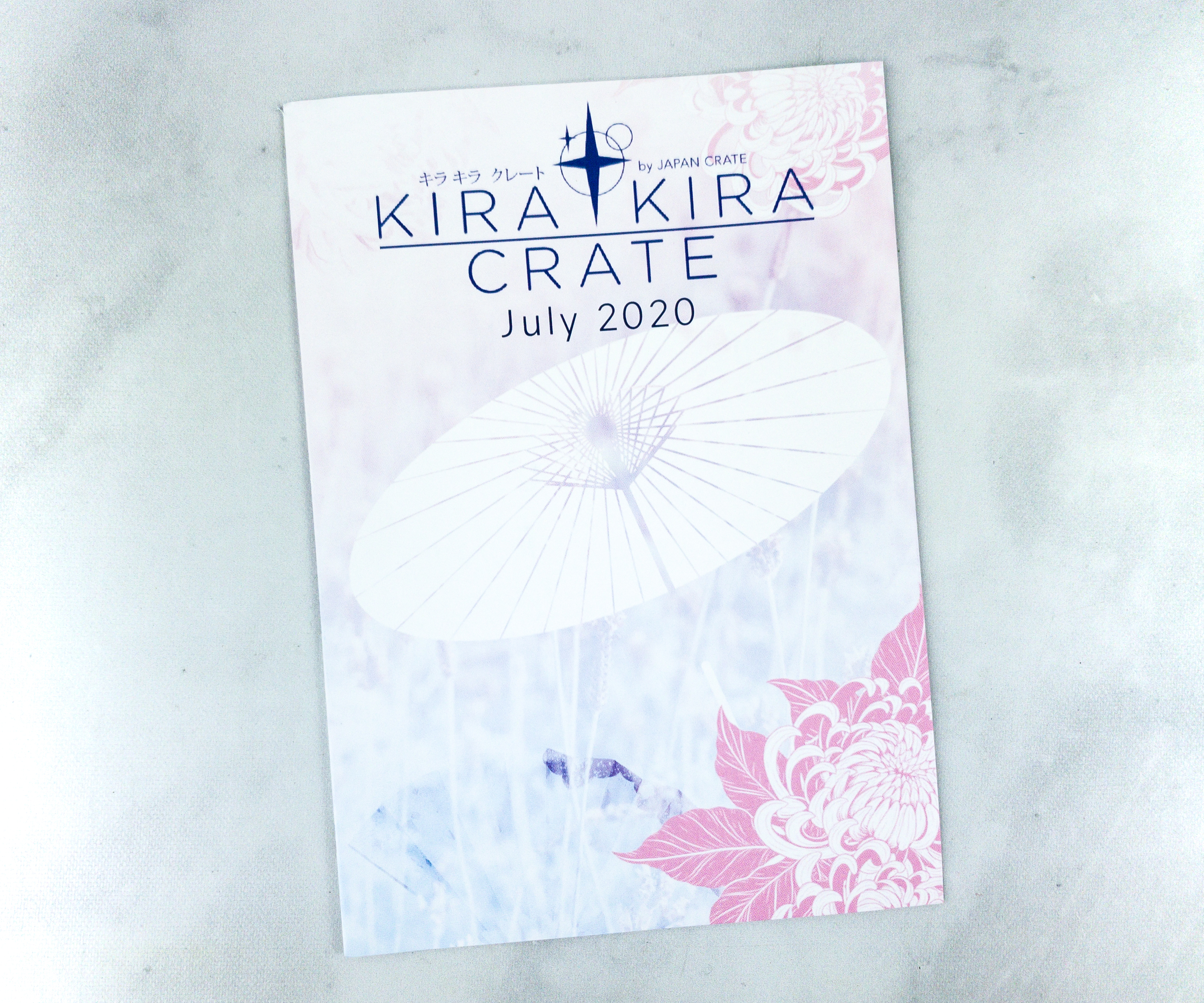 The box includes a booklet.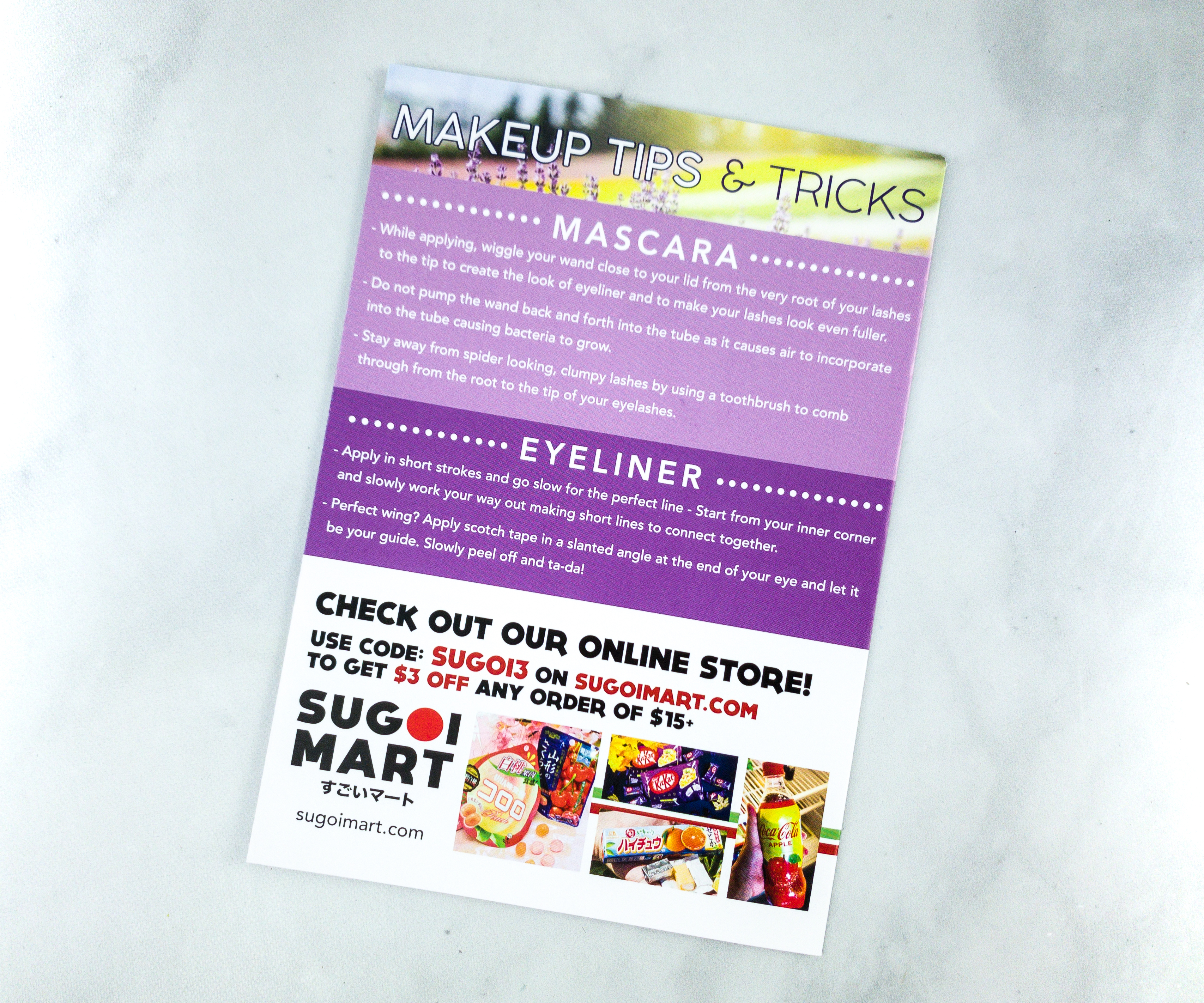 The booklet features beauty tips, as well as an ad for Sugoi Mart.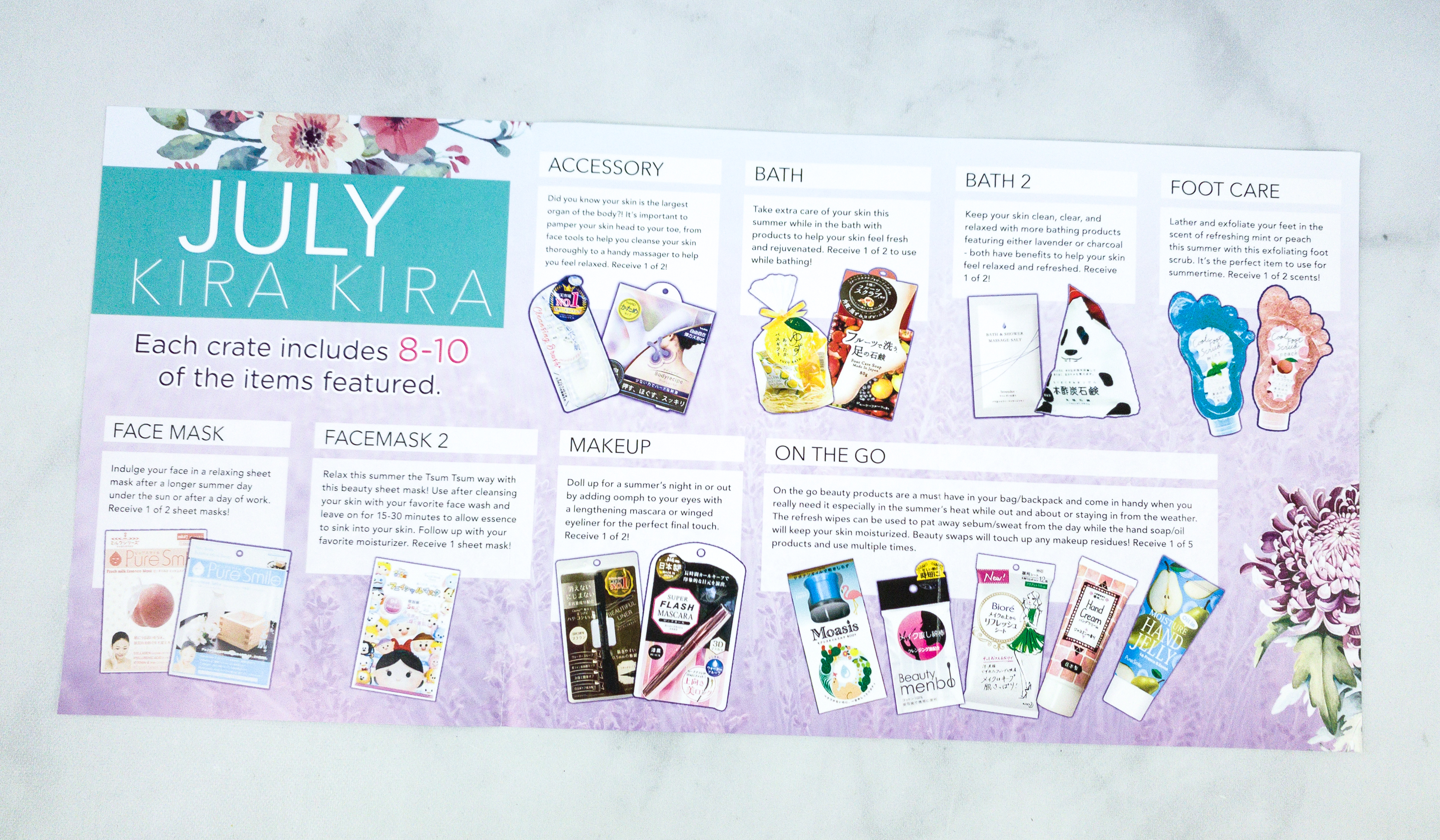 There's also a list of the products included in the box, along with individual photos and descriptions.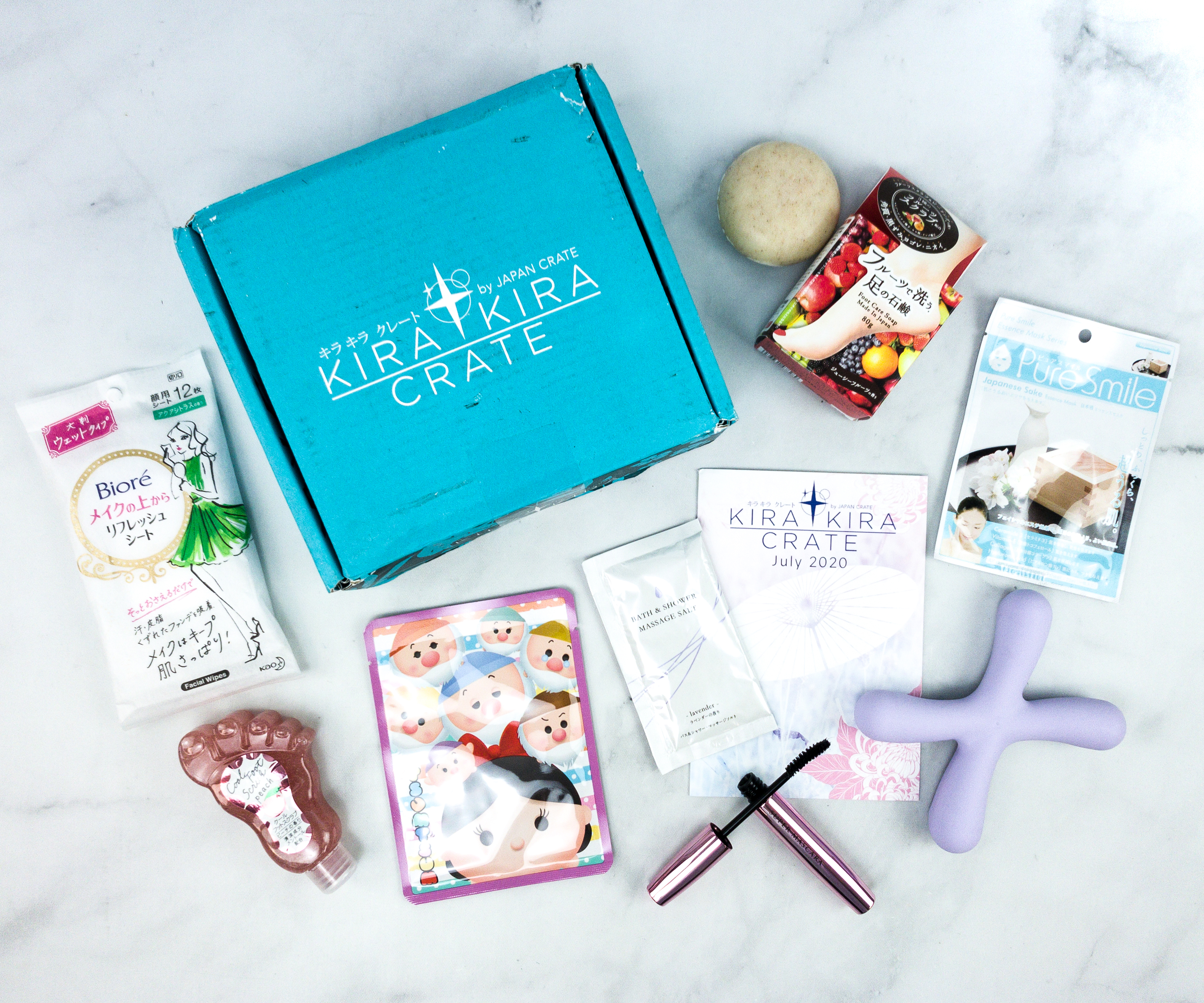 Everything in my box!
Bath & Shower Massage Salt. Taking a salt bath has lots of benefits, like relaxing the muscles and relieving pain and soreness. This one even comes with a lavender scent that makes it more soothing! Subscribers will get either this or the charcoal variant.
Pure Smile Face Mask. I like face masks because they're a fun and easy way to do skincare, especially on days when I'm feeling lazy. This one has Japanese sake as a main ingredient. Sake is known to reduce blemishes and provide gentle cleansing on the skin. It soothes inflammations and helps minimize signs of aging as well! The other variant that subscribers may get is infused with peaches.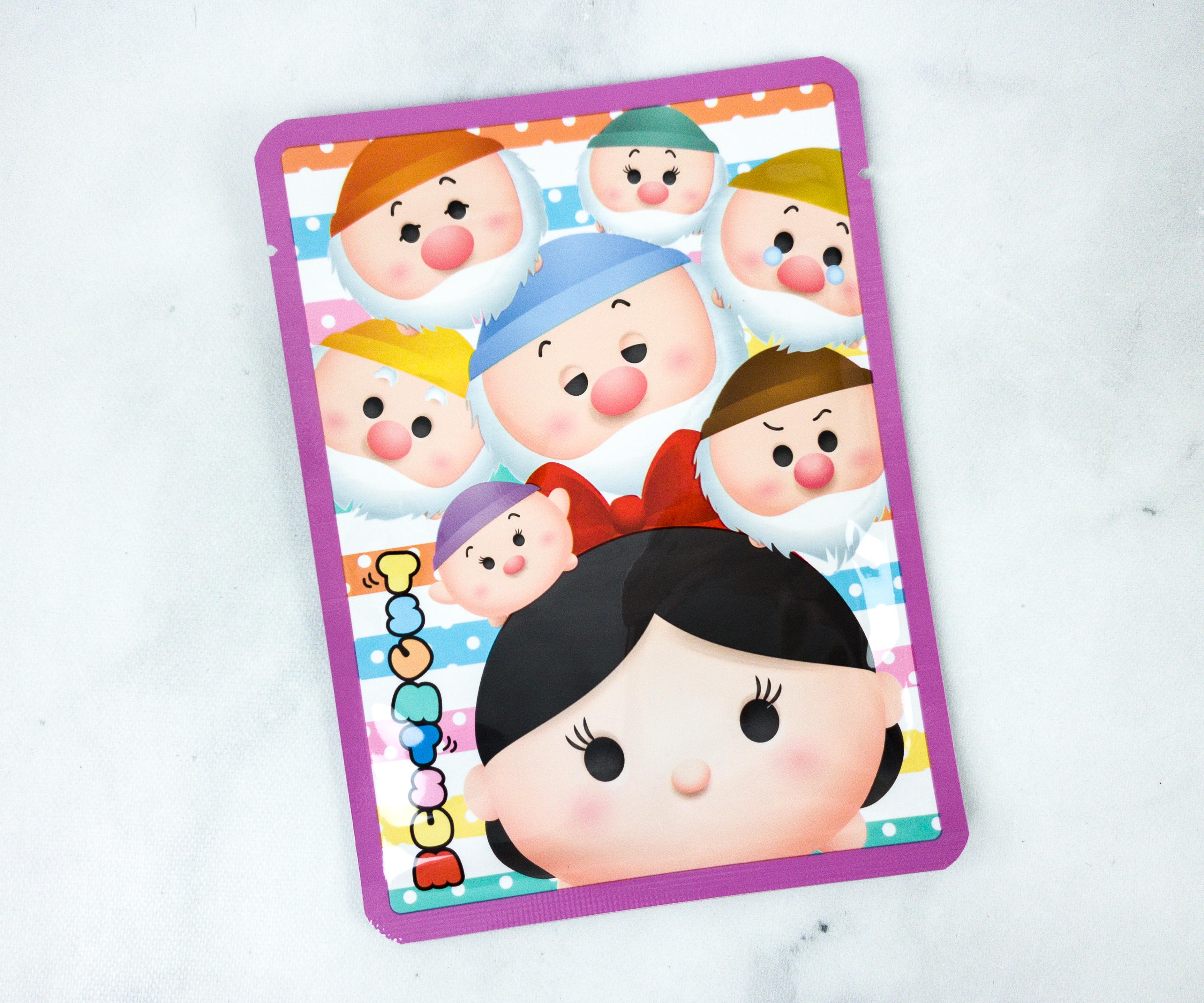 Tsum Tsum Face Mask. Here's another sheet mask! It features the Tsum Tsum version of Snow White and the Seven Dwarfs! The mask itself is nice and refreshing. It hydrates my face and keeps it soft! It's great if you would pop it in the refrigerator for a bit before using so you get that nice cooling effect!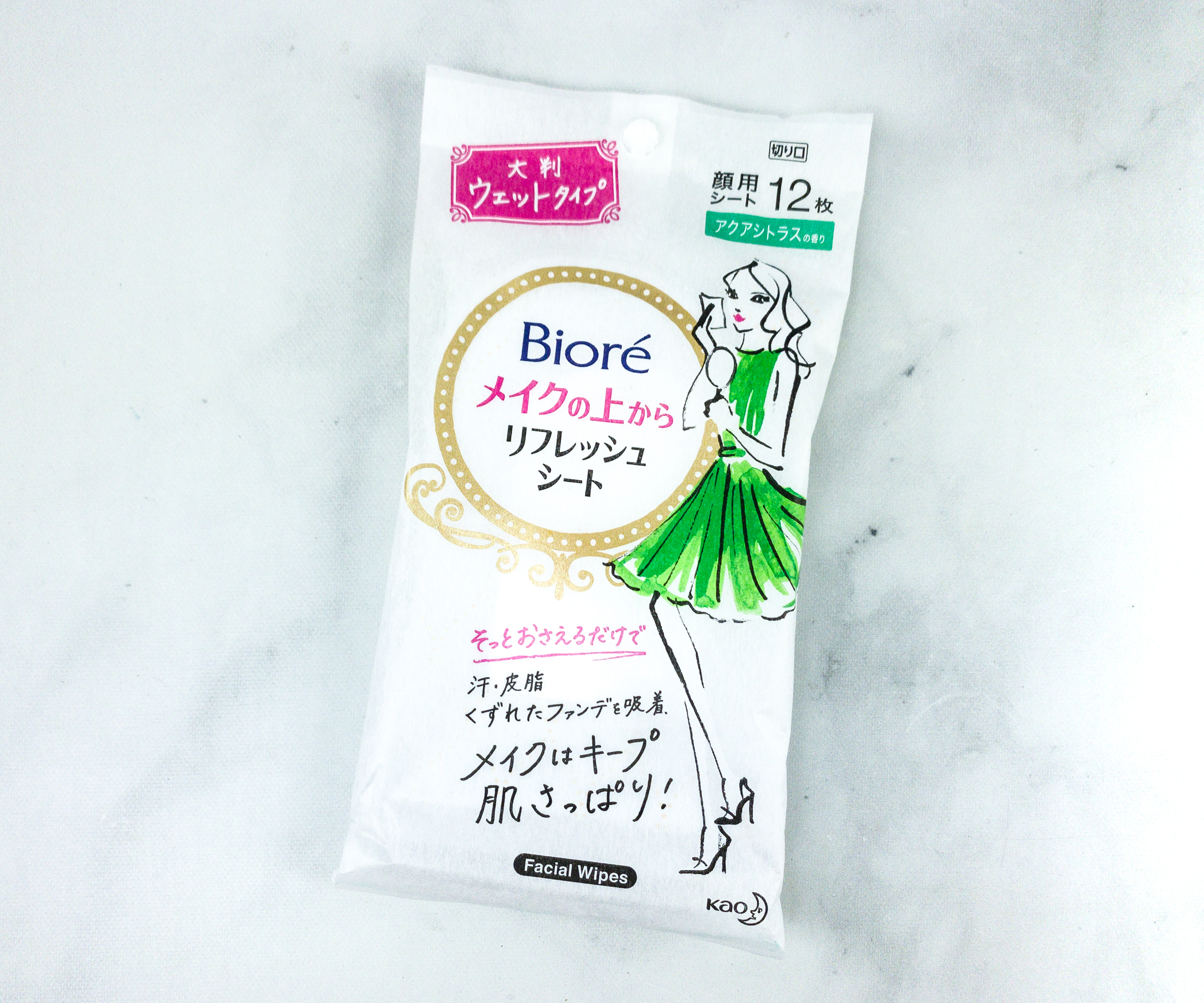 Bioré Facial Wipes. These facial wipes do a great job of cleansing the skin without stripping moisture. It's also a great refresher for the skin in the middle of the day when you don't have access to a powder room! It's gentle on the skin and I really like how this can easily fit in my pouch. Subscribers may get this or another on-the-go item: hand cream, hand soap/oil, or beauty swap.
Cool Foot Scrub Peach. Subscribers will get either a mint foot scrub or a peach foot scrub! I received the peach one and it really smells of juicy peaches. The foot scrub came in a cute foot-shaped tube packaging. It gently removes dead skin cells, giving way to soft skin so you can now wear those sandals with confidence!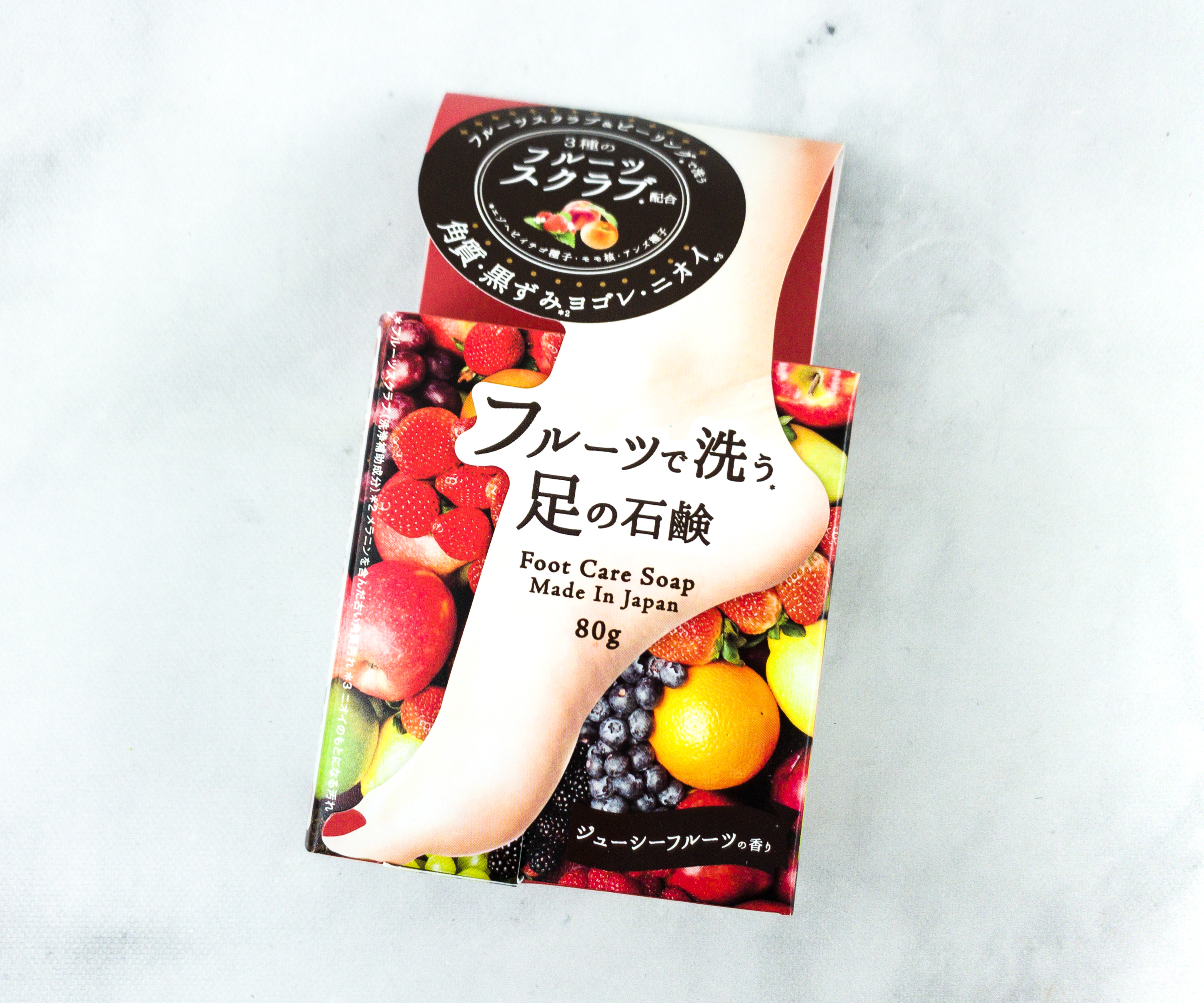 Foot Care Soap. Here's another foot care item, a soap especially made to care for our freshly exfoliated feet. Subscribers will get either this or the yuzu soap.
It has small grains that provide non-abrasive exfoliation. It smells nice and fruity which leaves a fresh scent to my feet.
Massager. It's a small, compact massager that can easily fit in your purse. Subscribers will get either this or a facial cleanser tool.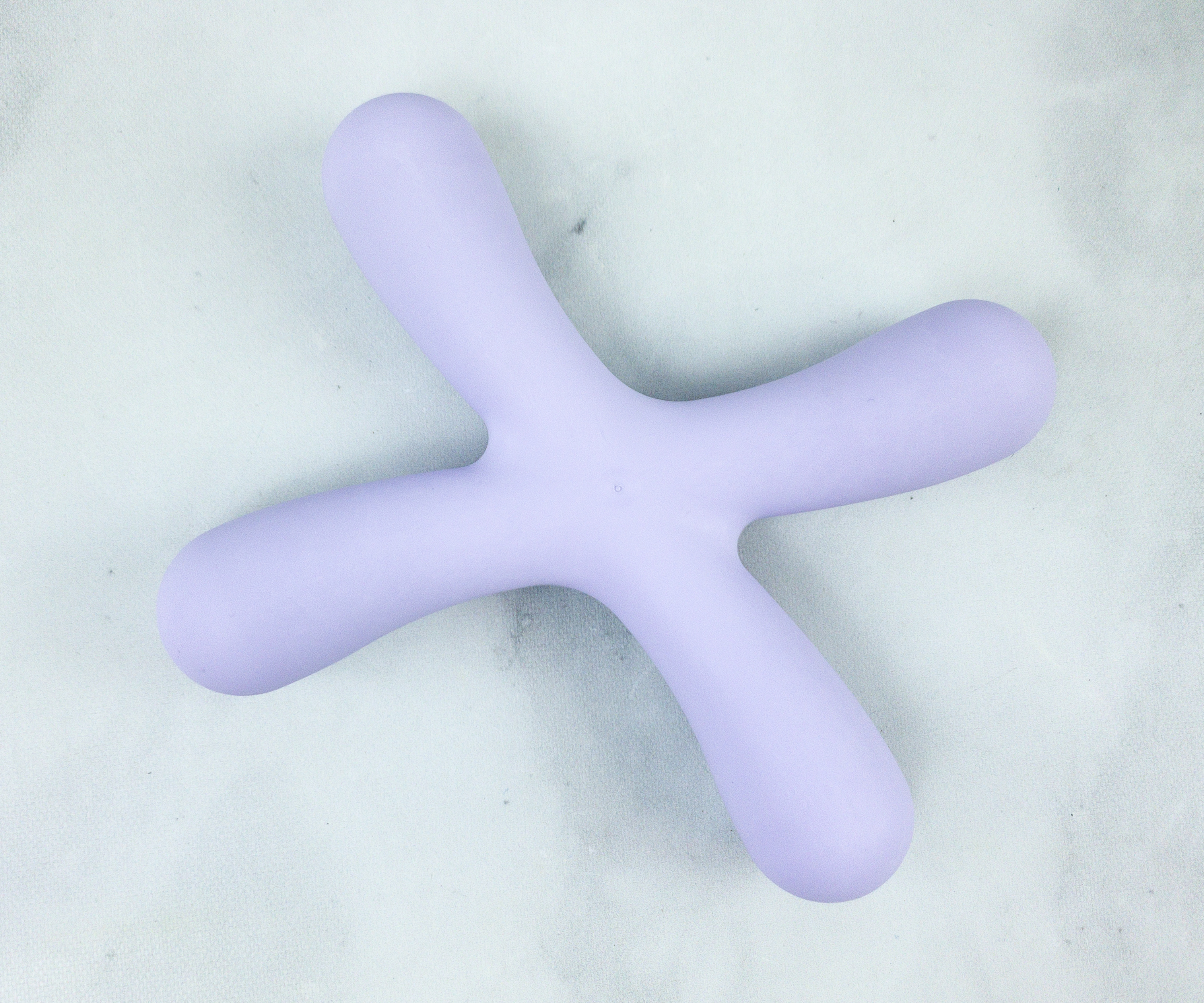 You can use the tips to press on the body's pressure points and relieve yourself of joint and bodily pains. It's simple and easy to use!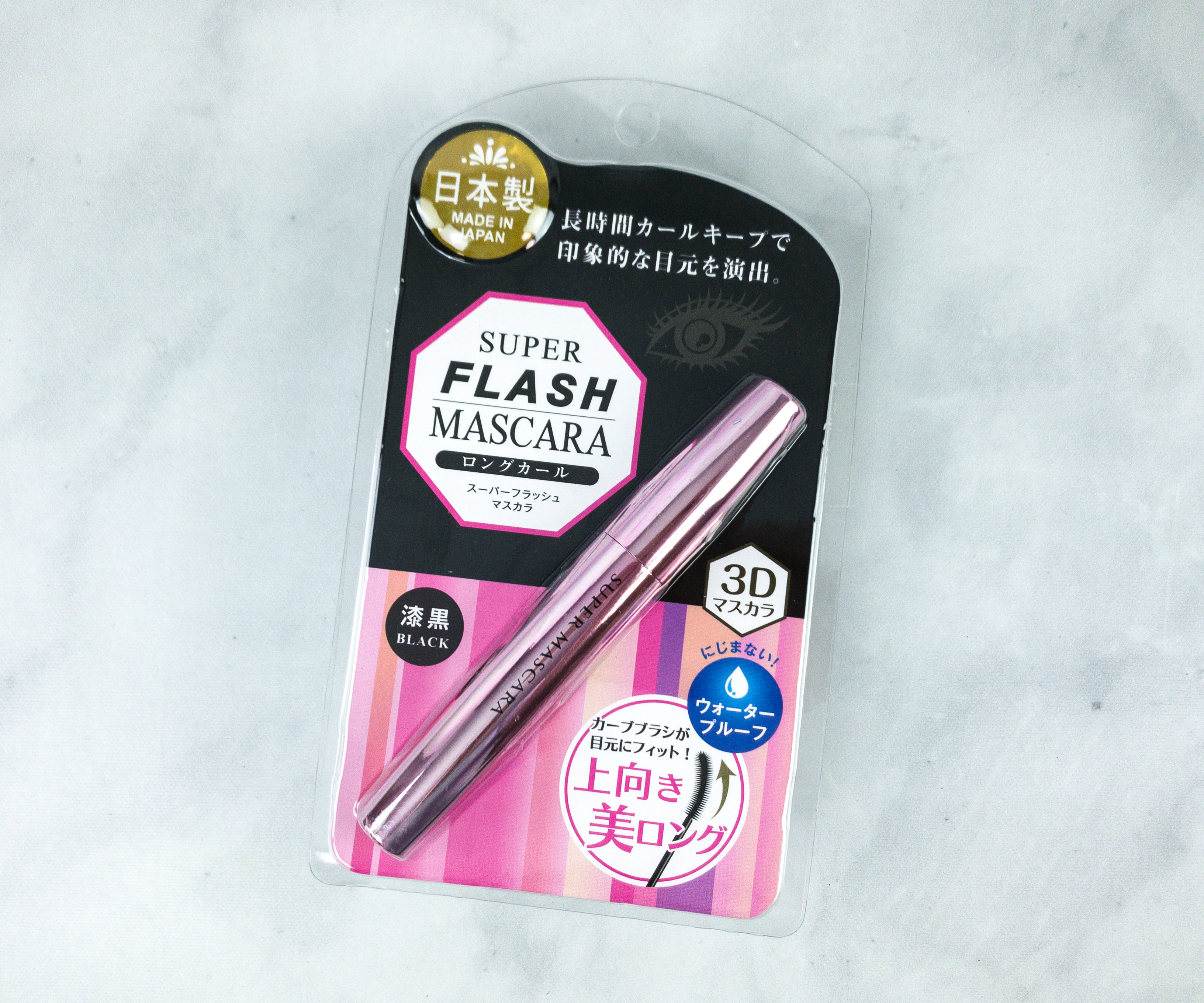 Super Flash Mascara. Subscribers will receive either a mascara or an eyeliner. I received the mascara which comes in a pink chrome packaging!
The formula has small fibers that build up on the lashes to give you maximum volume and length. It makes my eyes look brighter and more alive!
This month's Kira Kira Crate is packed with interesting beauty items. Out of all the items in the box, I was most interested on the massager. Its odd shape drew me and and it actually works! It's easy to use and it's so convenient as well. The mascara from this box is also amazing. I love how it packs on my lashes as it brightens my tired-looking eyes! Overall, this was a great box! If you want to try Asian beauty products even without leaving home, check out this subscription! They never fail to surprise me each and every month!
Did you like this month's items? Let us know in the comments!