Glamour Jewelry Box is a monthly jewelry subscription. Each box includes 3 trendy boutique pieces, which may include necklaces, rings, bracelets, or earrings. The best thing is that they're all for you to keep! Boxes start at $29.95, with a promised retail value of $75+!
DEAL: Get 10% off your first box! Use coupon code CJ10.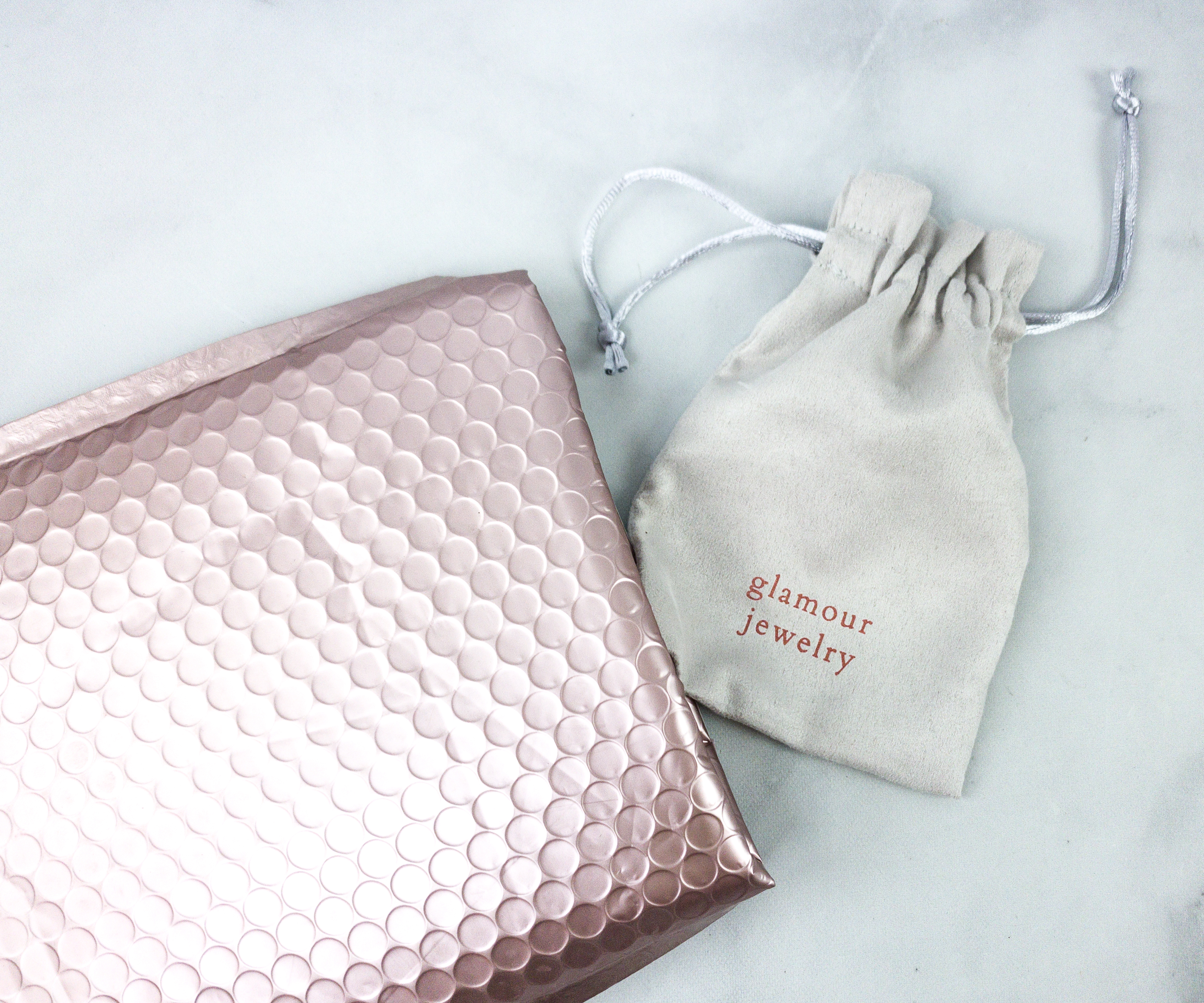 The package came in a padded mailer.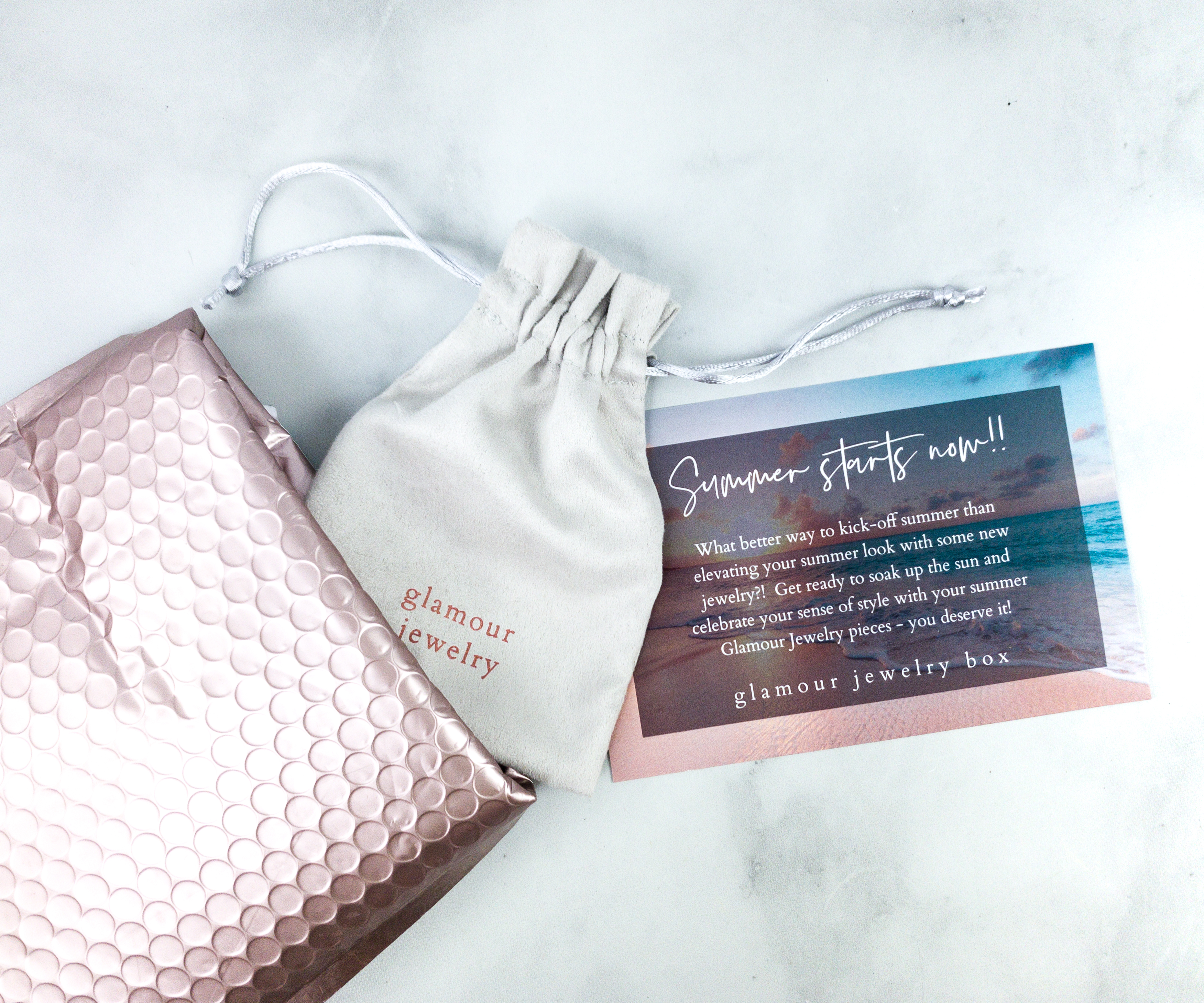 Inside, the items are placed in a drawstring pouch.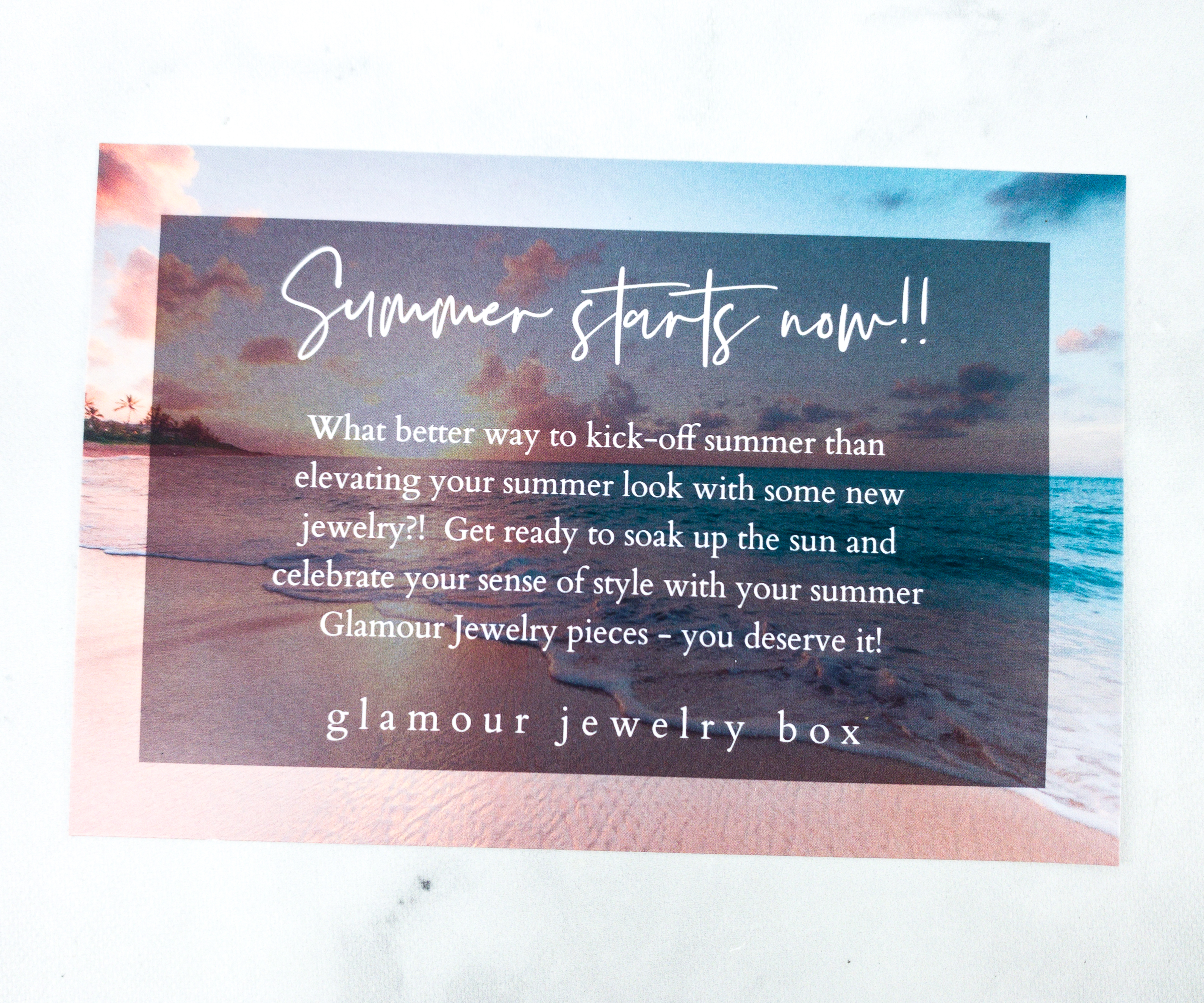 There's also a card with a message from the Glamour Jewelry Box Team!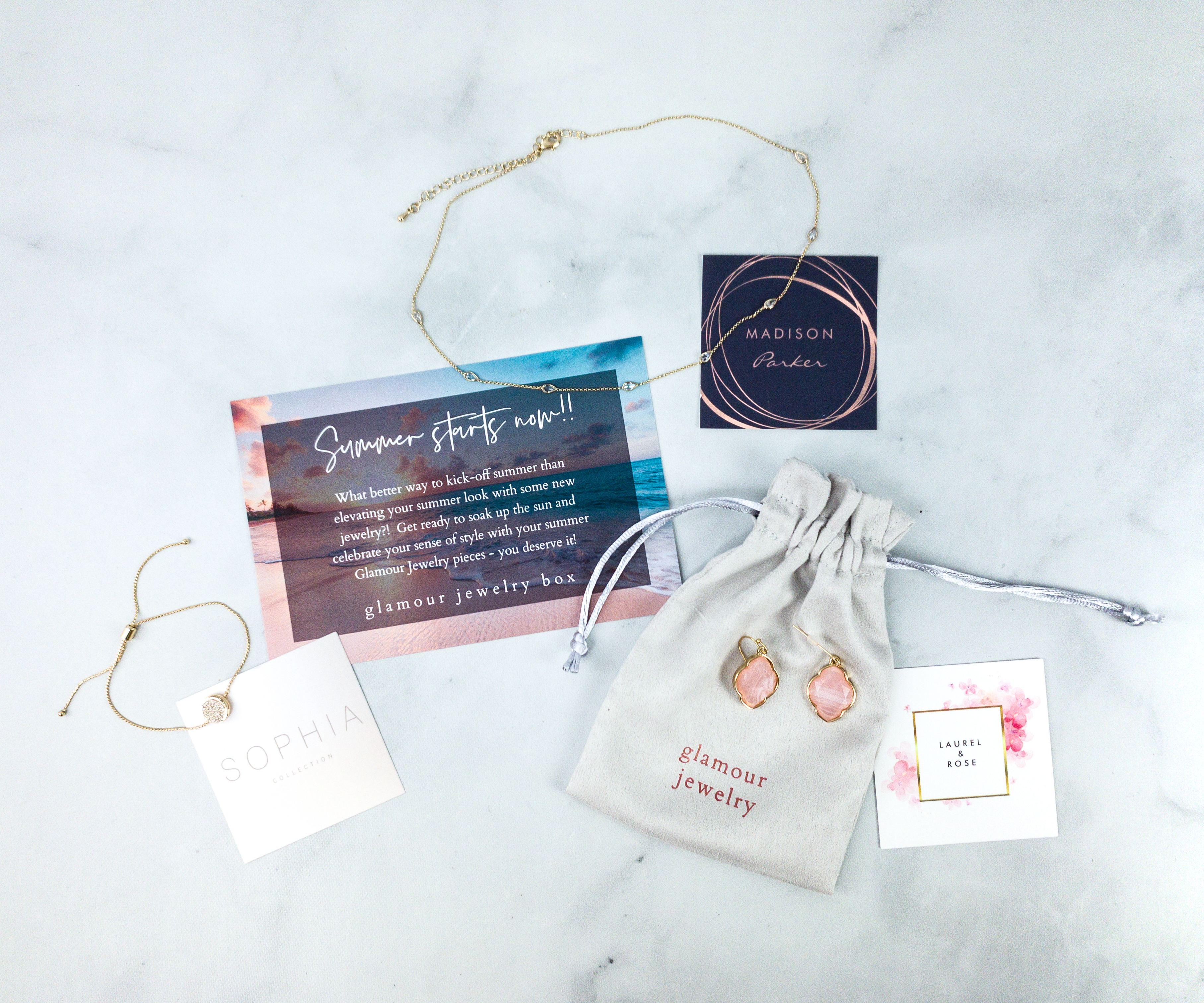 Everything I received this month!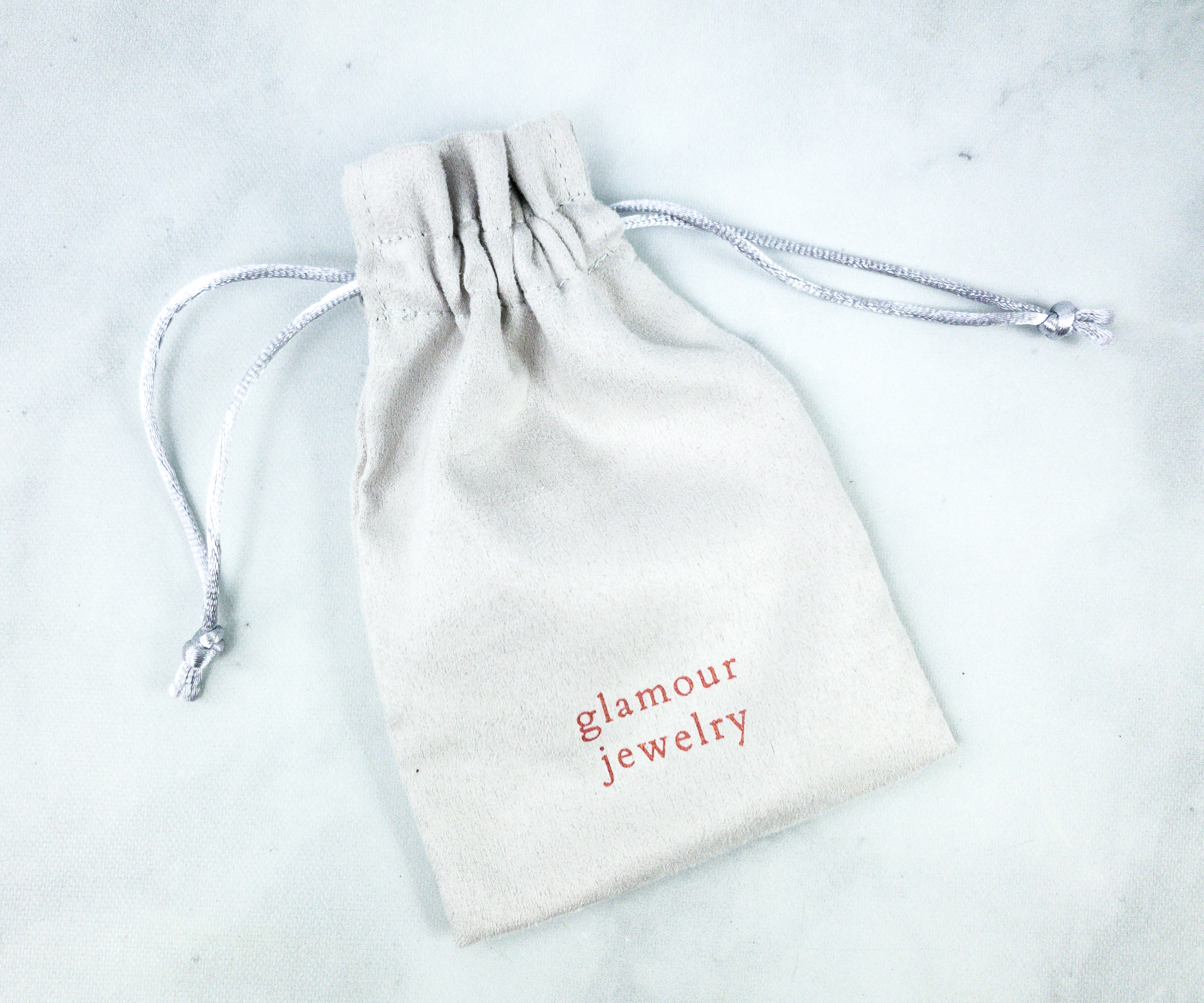 The drawstring pouch is nice and simple. I love that the items came in this pouch because I can reuse this as storage for my jewelry when I travel!
Sophia Collection Harlow Bracelet ($25)
The Harlow bracelet is an adjustable and easy to wear piece. Its beautiful crescent pendant shines while bringing a dainty and simple look.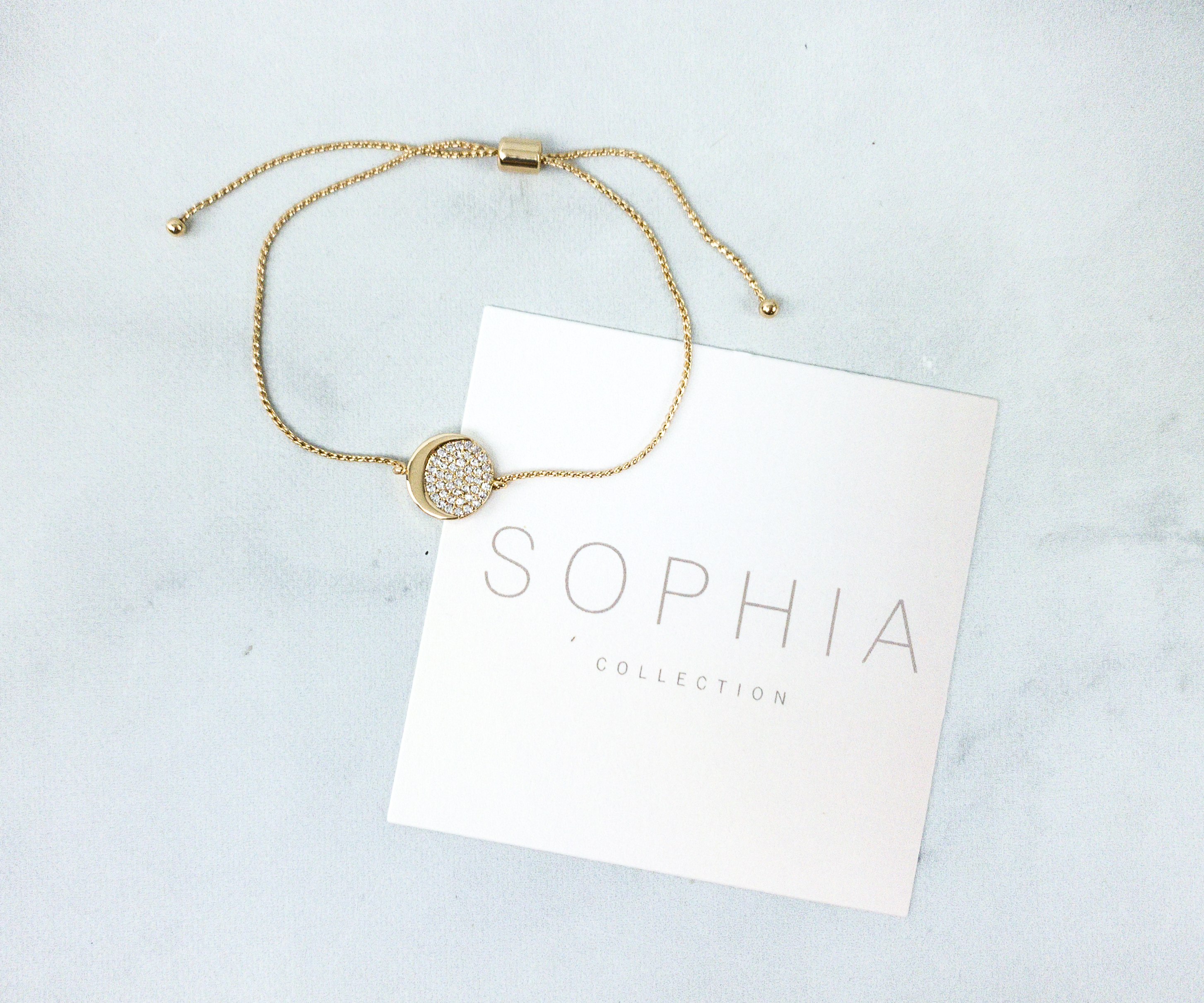 I love the adjustable enclosure on this bracelet! It's sleek, stylish, and easy to wear.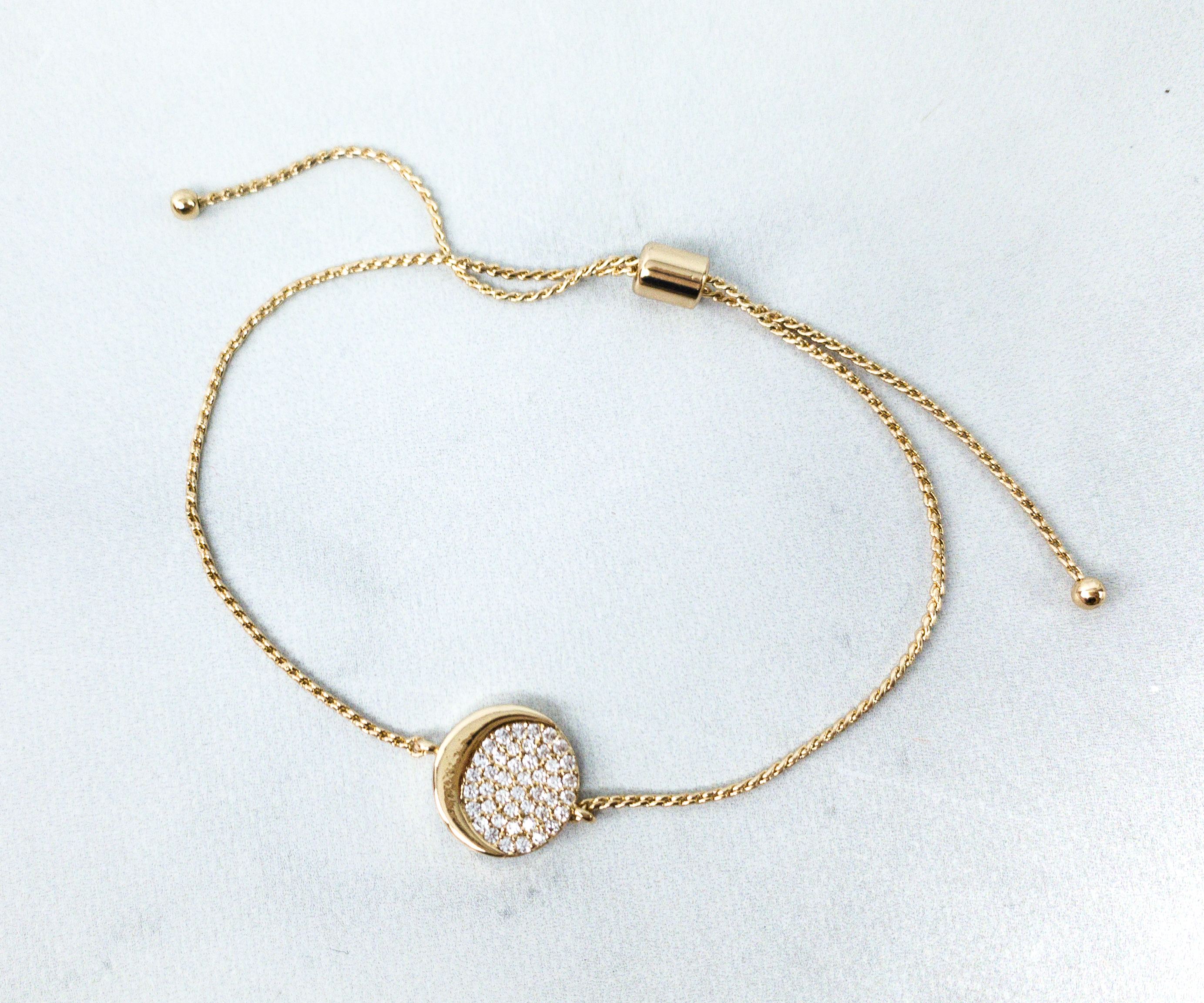 The crescent moon pendant looks enchanting! It's complete with sparkly studs that shine perfectly when the light catches it!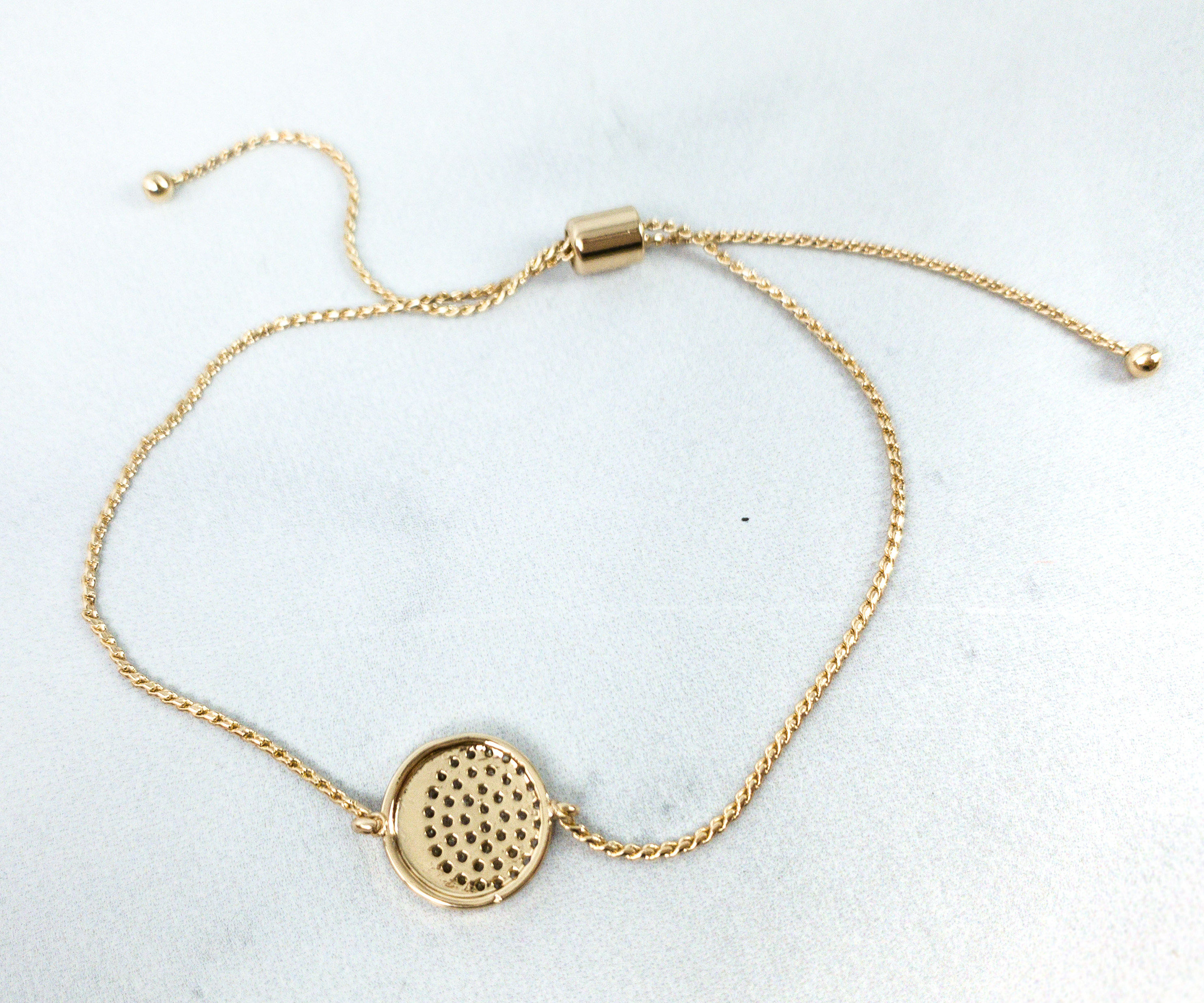 The back of the pendant is hollow so it's lightweight! This is something I can wear on a daily basis because of the simple glamour it exudes!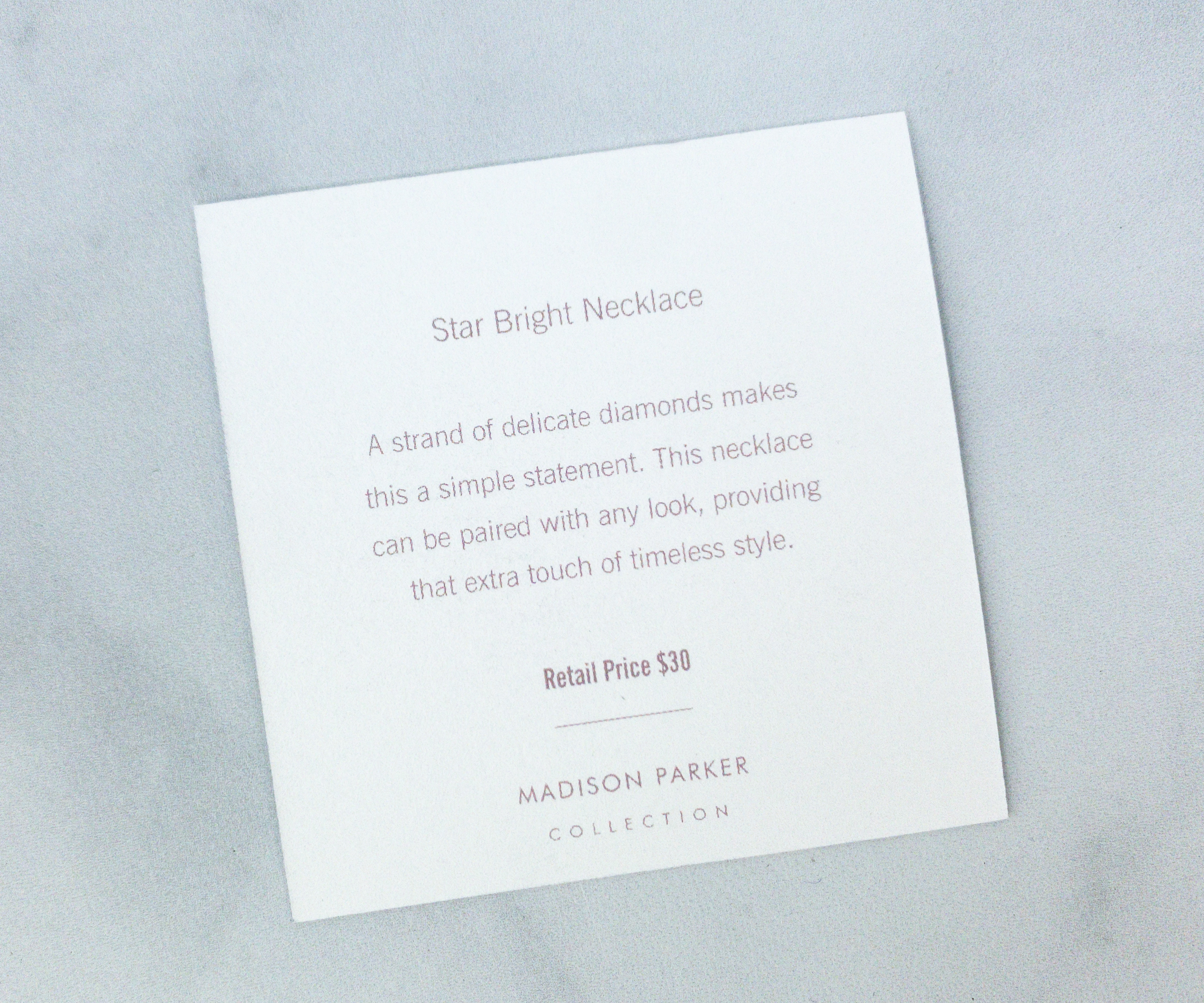 Madison Parker Collection Star Bright Necklace ($30)
A strand of delicate diamonds makes this simple statement. This necklace can be paired with any look, providing that extra touch of timeless style.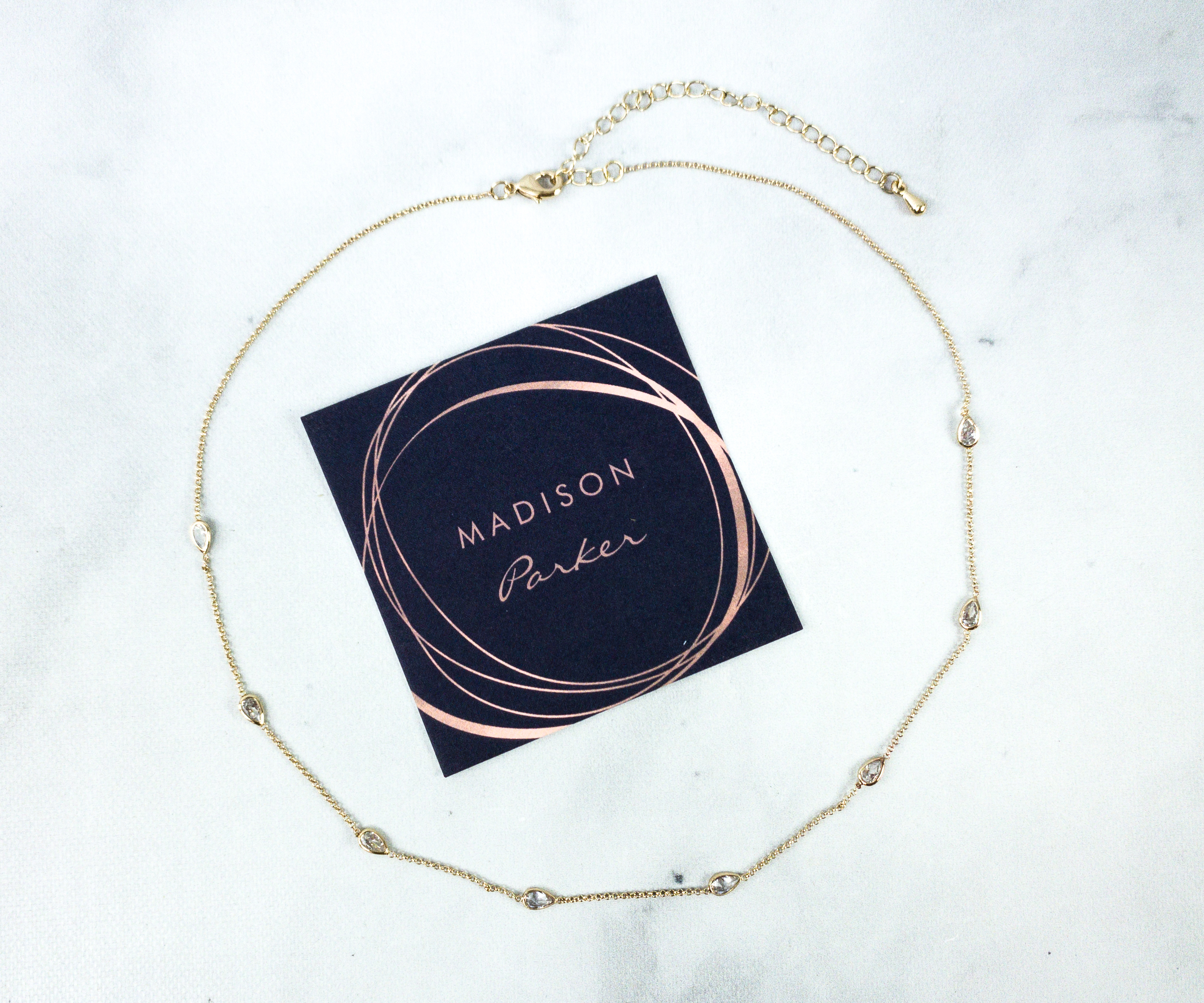 Elegantly crafted, this necklace has eight studs that are equally spaced.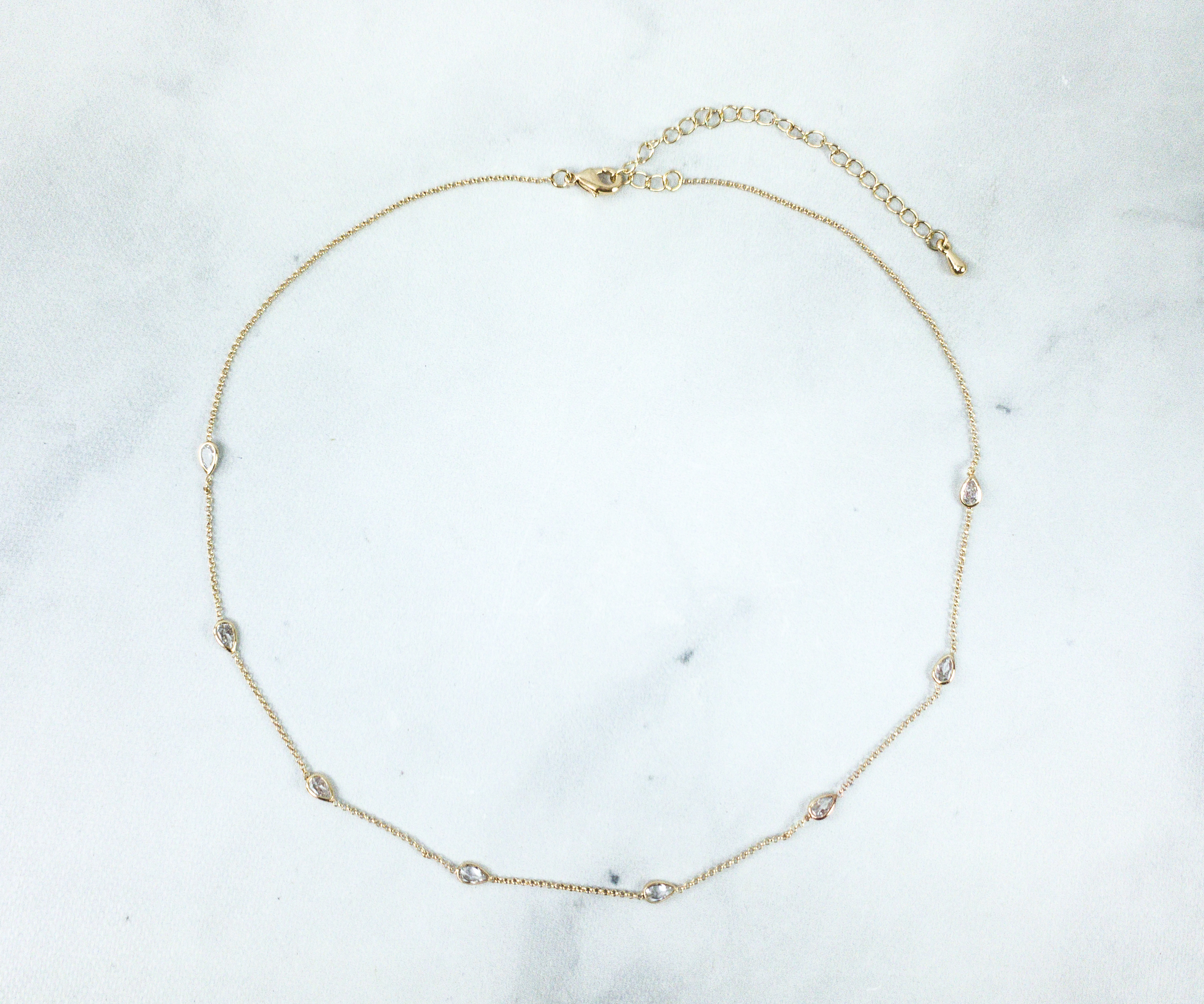 It has a lobster clasp enclosure together with a built-in extender so you can play around how you would want to wear it!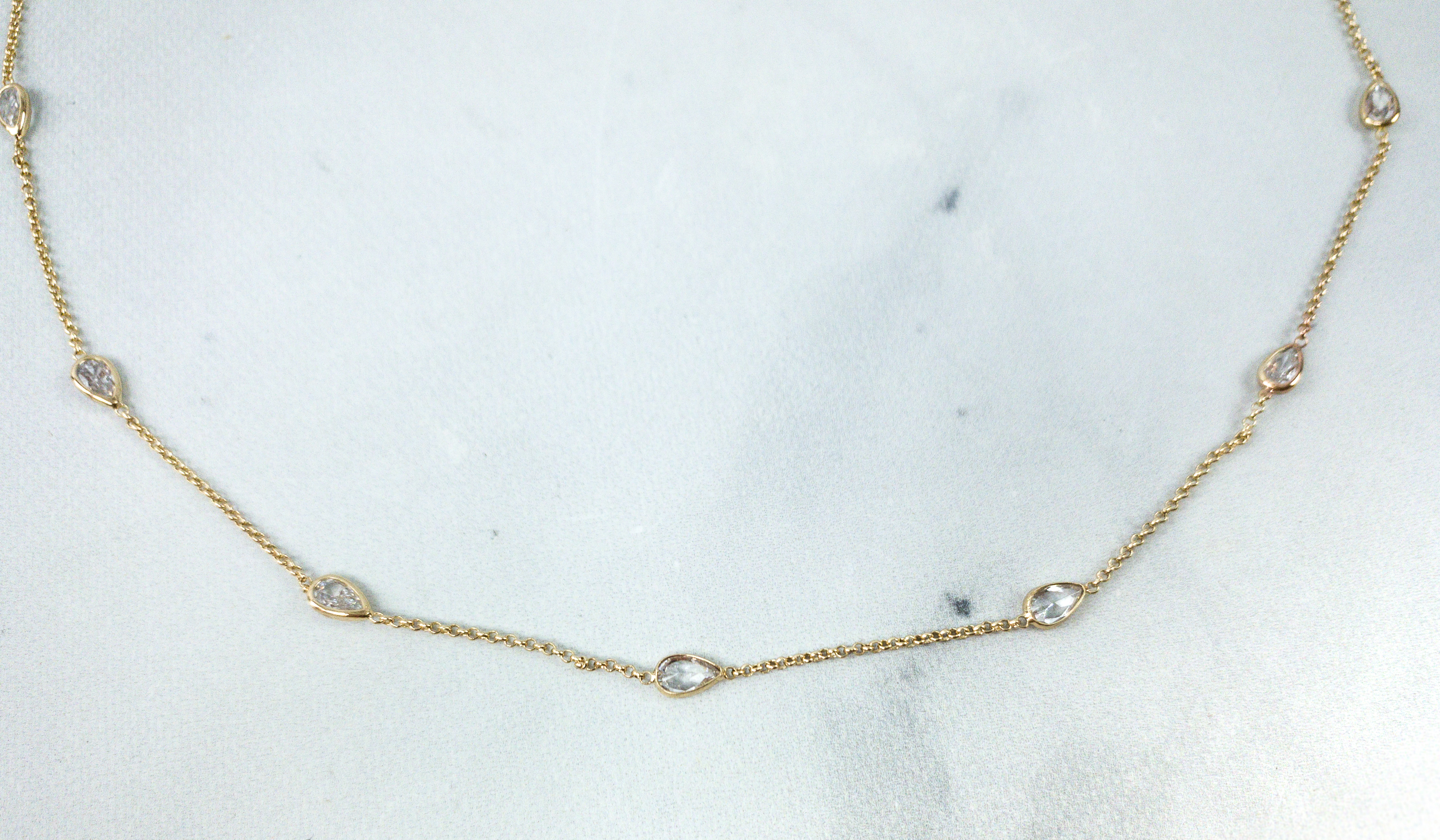 It's simple but you can easily wear this with any formal outfit. Because of how versatile the design is, you can also mix and match this together with other pieces and create a layered look!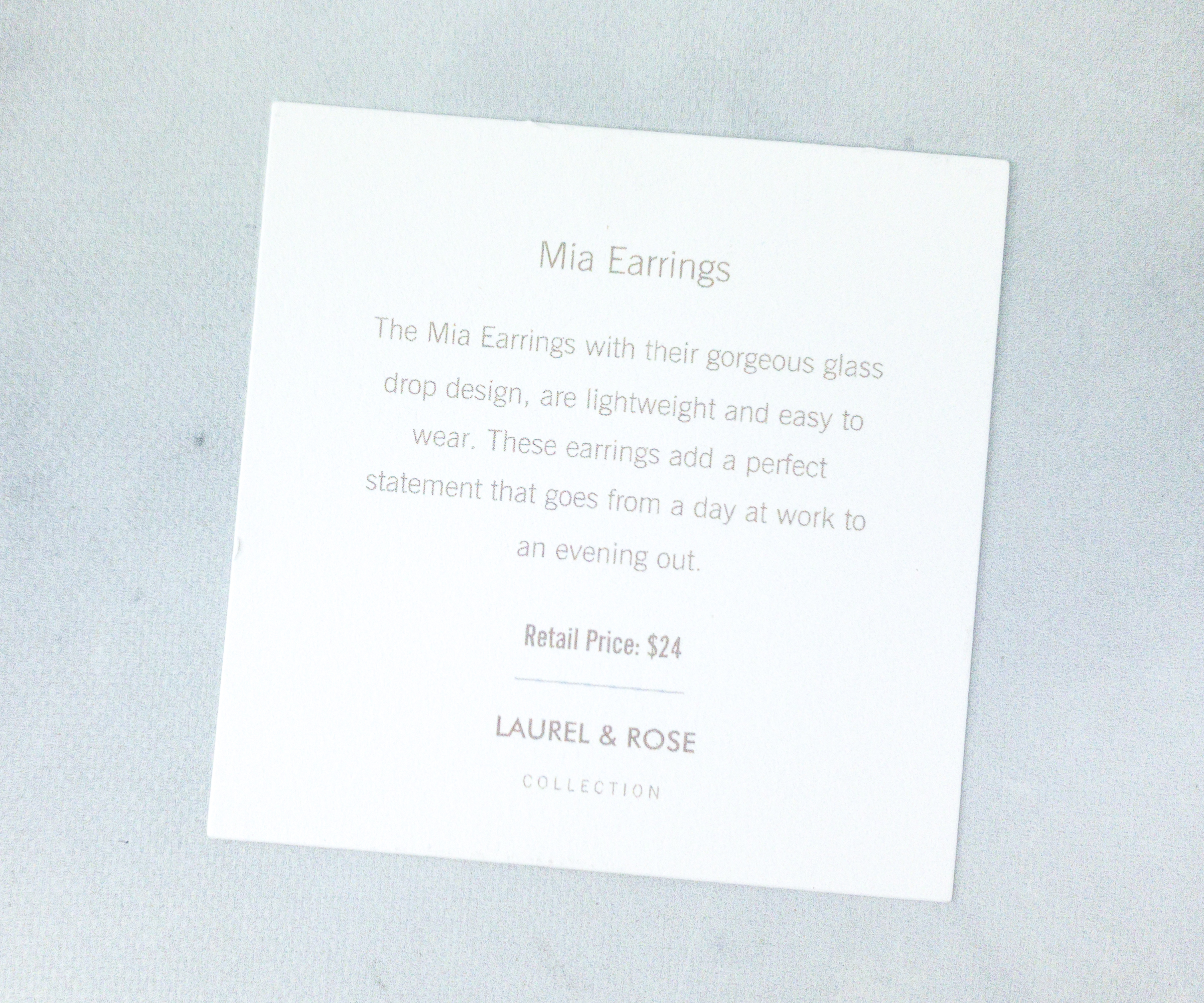 Laurel Rose Collection Mia Earrings ($24)
The Mia earrings with their gorgeous drop design, are lightweight and easy to wear. These earrings add a perfect statement that goes from a day at work to an evening out.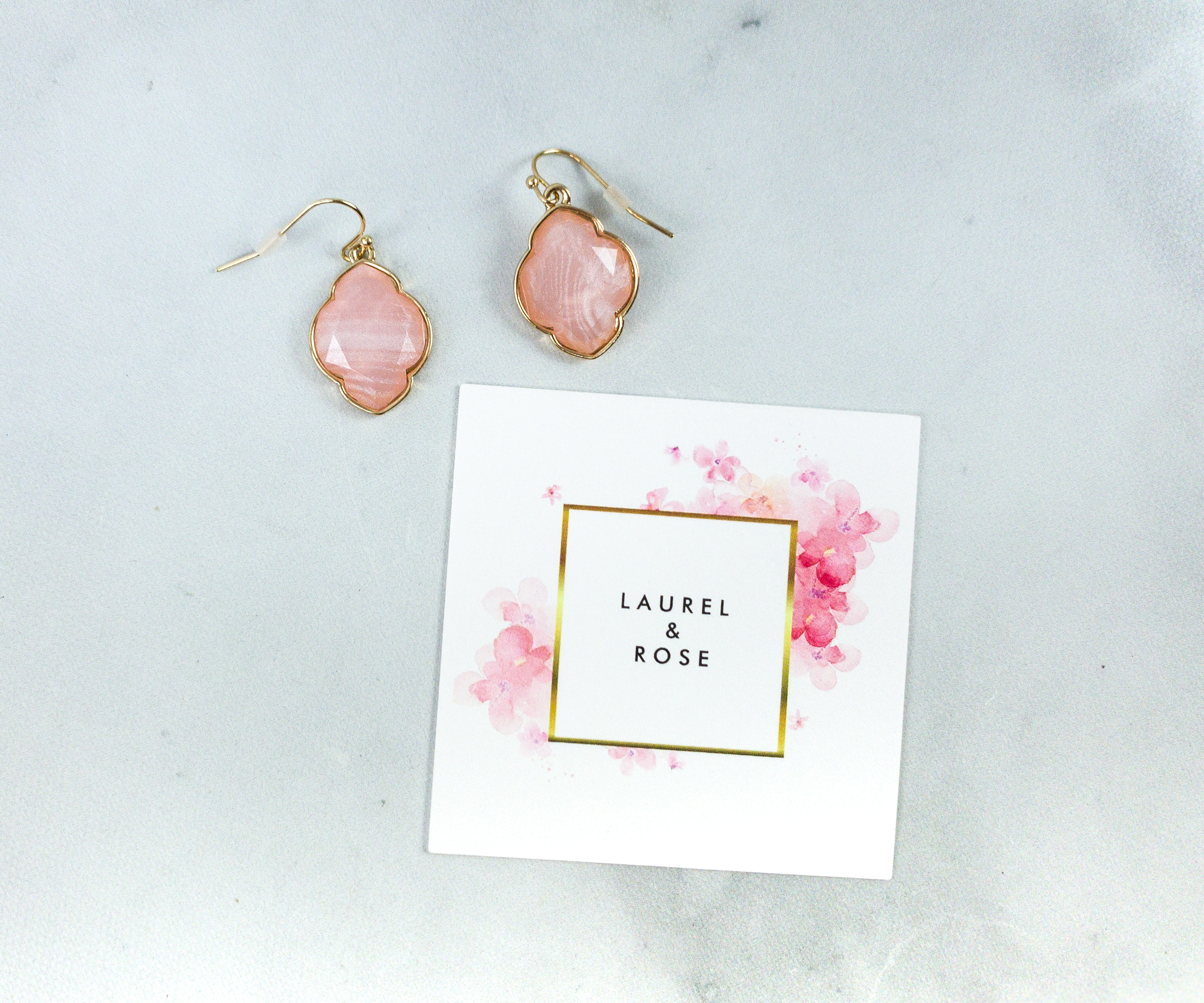 They're dangling earrings with frosted glass as the main piece!
This pair of earrings dangle nicely on my ears. They're slightly chunky but weren't too heavy for my liking!
The gold-colored edges make the pink glass stand out more.
This month, I got a lovely assortment of jewelry pieces: a necklace, a bracelet, and a pair of earrings! My favorite piece is the bracelet because it's something I can easily wear every day. Plus, I really like the tug and pull enclosure on that piece! The earrings were also gorgeous! Overall, the pieces from this box were awe-inspiring. If you love jewelry this subscription is a non-expensive way to grow your collection. They send out fun pieces that you can easily mix and match and the quality is always superb!
Have you tried Glamour Jewelry Box yet? What do you think of this month's box?