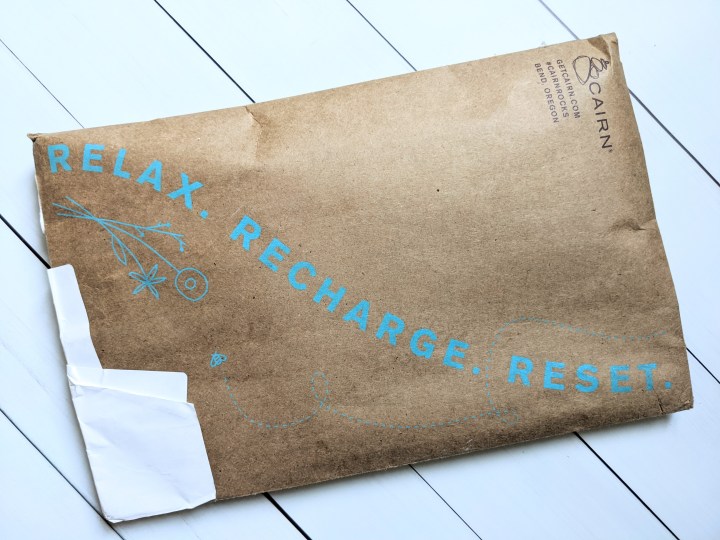 Cairn is a monthly subscription box (or bag!) for those who love spending time in the outdoors. Each month, you can expect to receive 3-6 cool products that will help you enjoy your time in the outdoors even more. Subscriptions cost $29.99 each month, but the cost goes down with longer subscriptions. Shipping is free for US subscribers and $5 to Canada.
Cairn promises that the total retail value of the items in each box will exceed $50, with a mix of gear, apparel, food, skin care, and emergency tools. If you complete the subscriber profile, the box will be curated to best match your outdoor lifestyle. As such, most months will see a variation of boxes, while there may be some months when everyone will get the same thing.
DEALS: Get your first Cairn Collection for just $1 when you sign up for 6+ month subscription! Use this link and the coupon code DOLLAR at checkout.  End 9/30.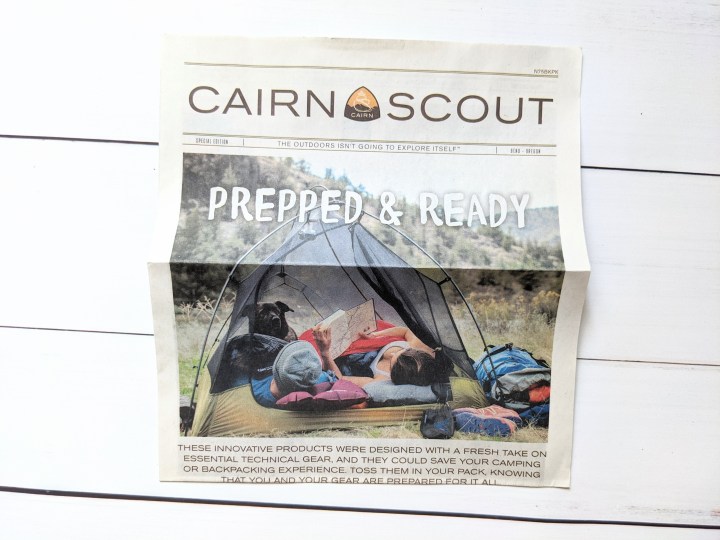 Every month, you receive a newsletter with some information and discount codes to the products included in this month's collection. This month's theme is Prepped & Ready and this collection features essential technical gear designed with a fresh take.
We get full information about the items included in the box.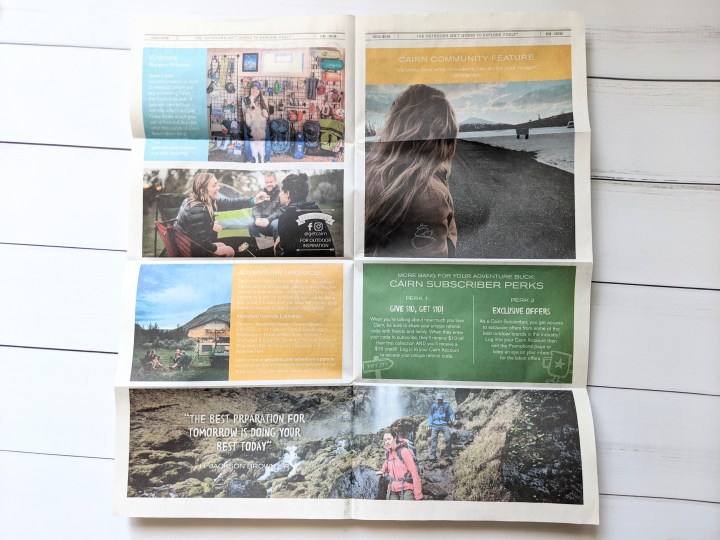 Every month, some lucky Cairn subscribers will be randomly selected to win an upgrade. All you have to do is being a Cairn Subscriber!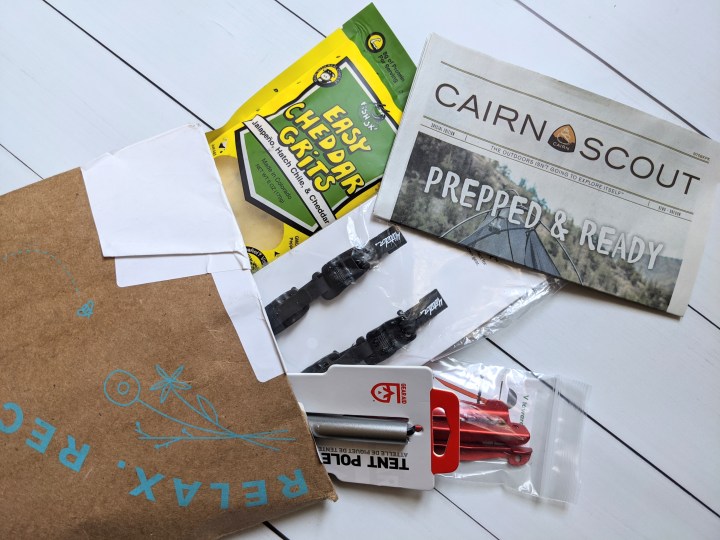 Everything in this month's box.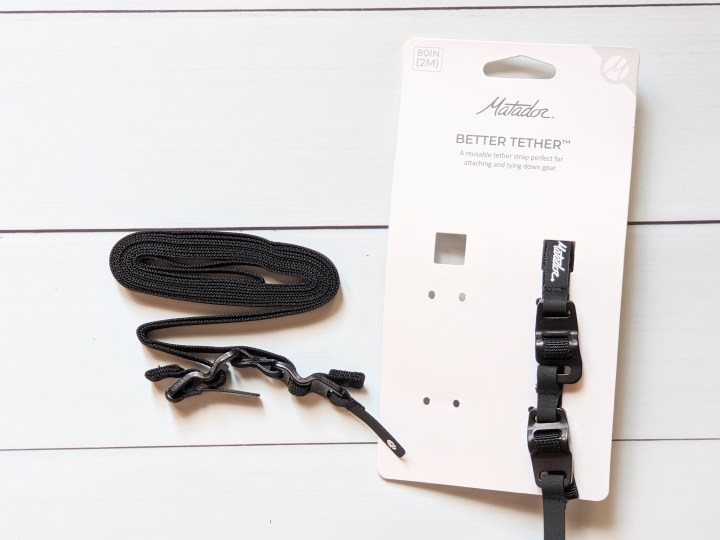 Matador Better Tether Gear Straps.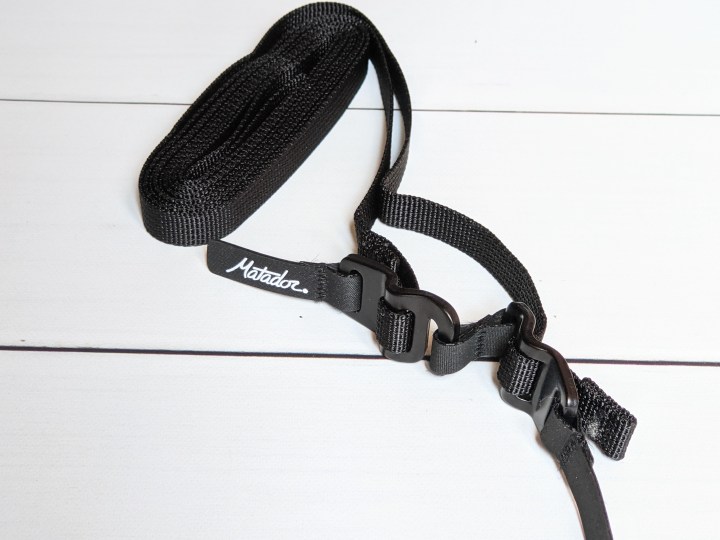 Each straps is a 6 foot long nylon tether with lightweight aluminum hardware.
Both sides of the tether can be tighten and loosen so it's easy to get the perfect fit and attach almost any gear onto backpacks, roof racks, etc.
Gear Aid Tent Pole Splint. Made with anodized aluminum, this lightweight tent pole splint can quickly repair almost any type of tent poles. It fits pole diameters up to 11mm.
All you have to do is slideboth ends of the broken pole inside the sleeve and then duct wrapped it to hold everything together. (Don't forget to bring duck tape with you!)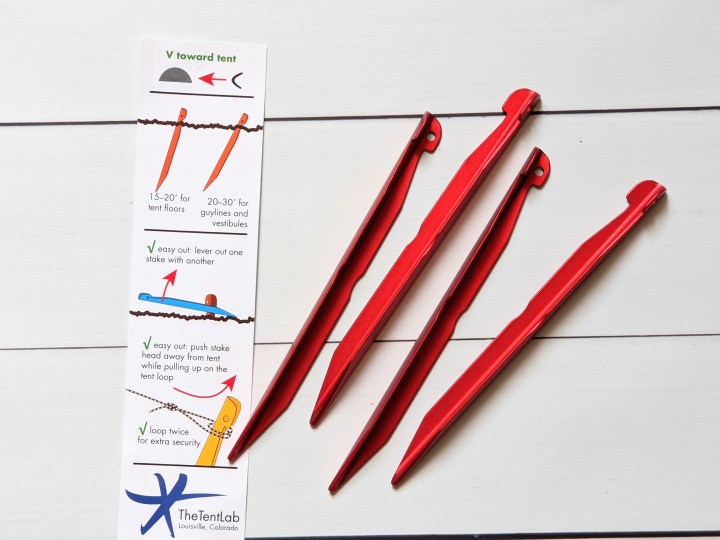 TheTentLab V-Best Tent Stakes. These tent stakes are made with super strong aluminum alloy and are both strong and lighteweight.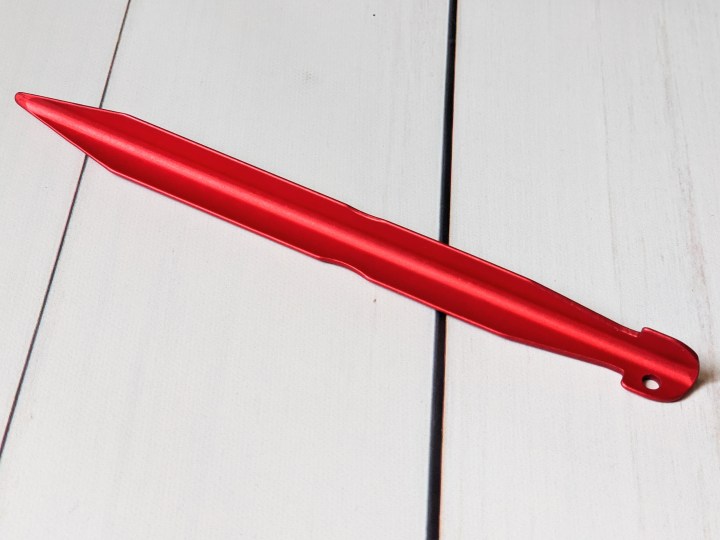 It says that they can even survive hitting a rock and will still be working great on frozen ground.
FishSki Provisions Easy Cheddar Grits. Just add boiling water, let it sit, add mixings and enjoy tasty cheddar grits with a kick.!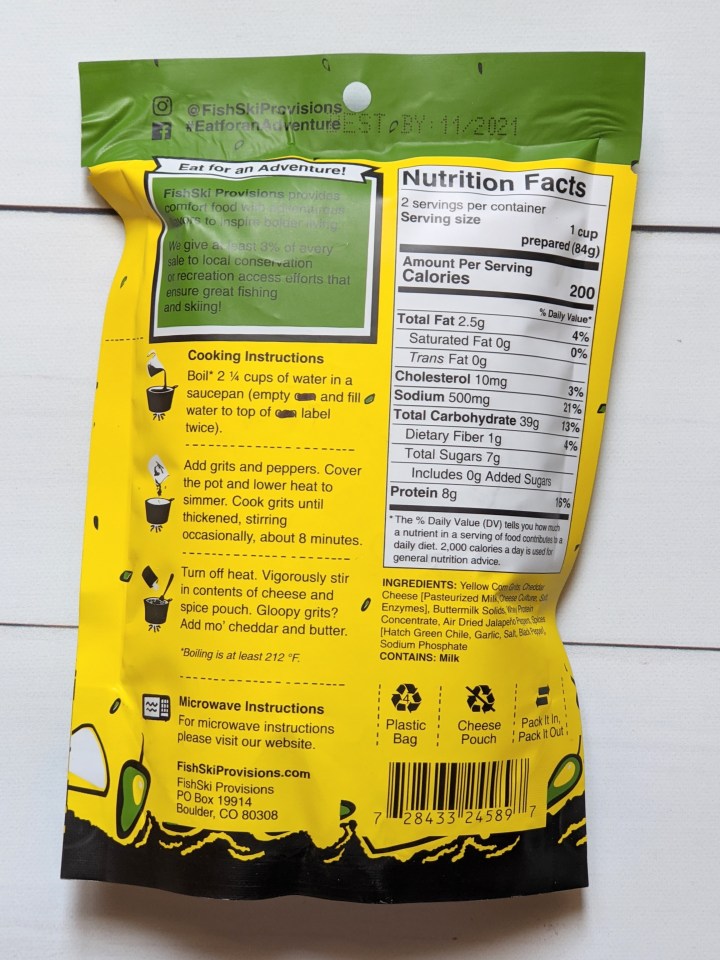 And the bag is recyclable!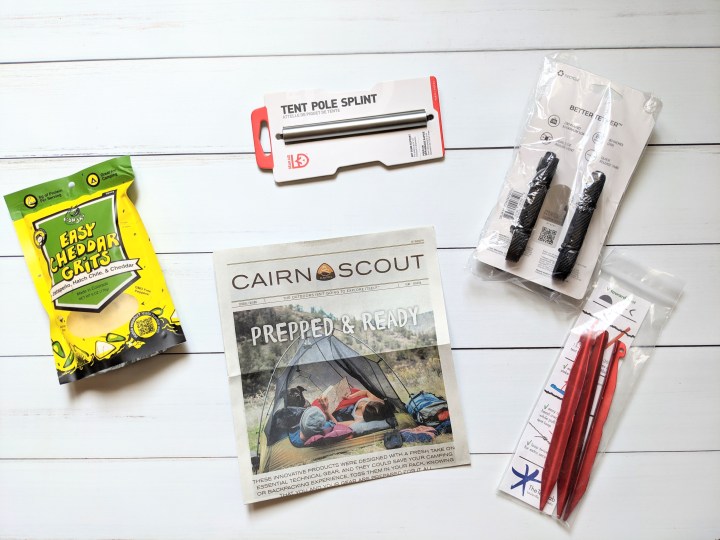 This was a fun box with an emphasis on camping with two technical gears design to be both lightweight, strong and useful on a camping trip. I like the addition of the tether as there's always something that needs to be tightened up and the cheddar grits were quite tasty as well.
What did you think of this month's Cairn box?