The Nick Box brings back the most memorable 90's Nickelodeon characters through a quarterly subscription box for $49.99 per box plus $7 shipping. Each box is filled with nostalgic goodies like plush, apparel, toys, and other unique items from famous Nickelodeon shows like Hey Arnold!, Rugrats, Catdog and a lot more.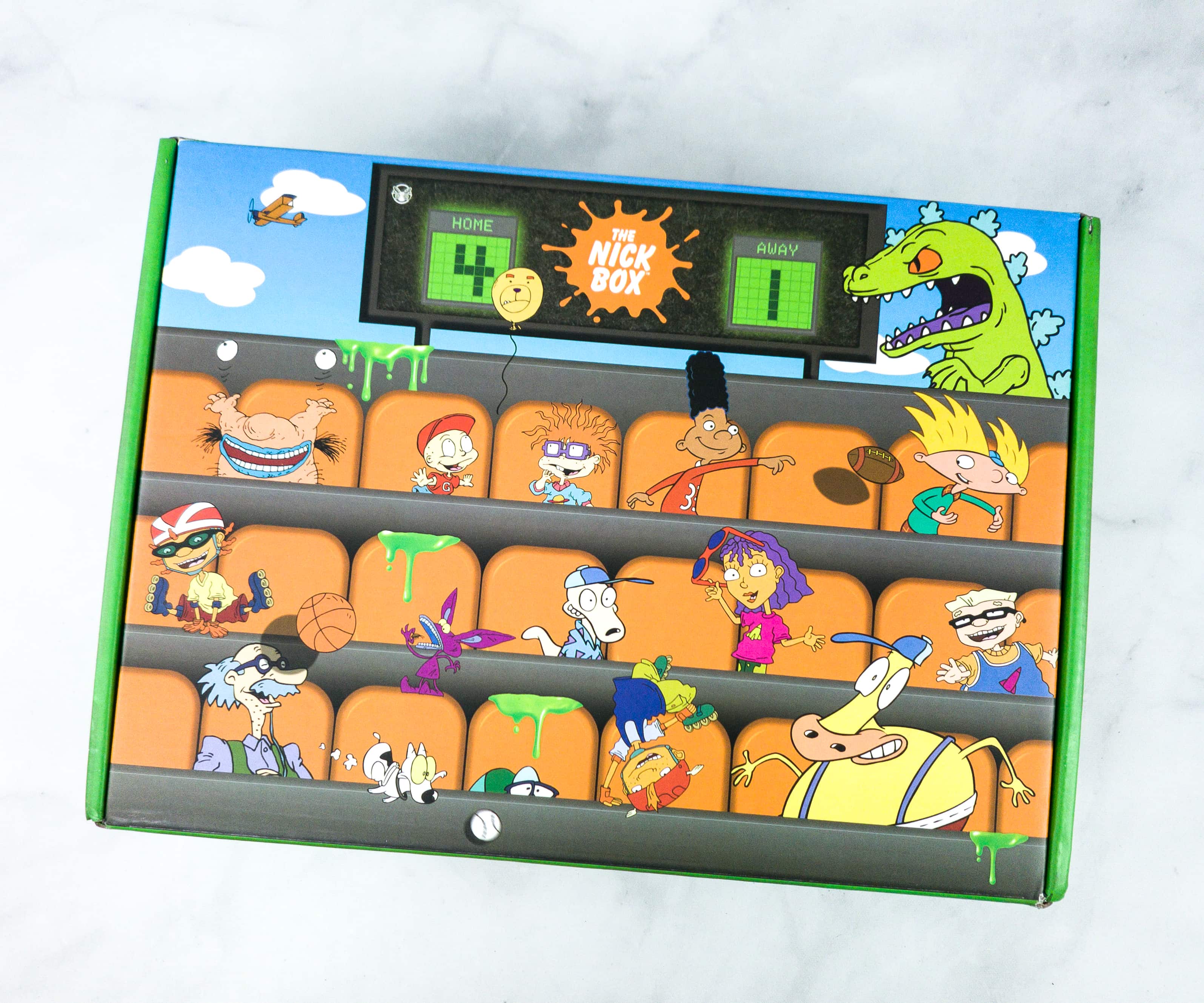 I'm seeing some of my favorite show references on the box!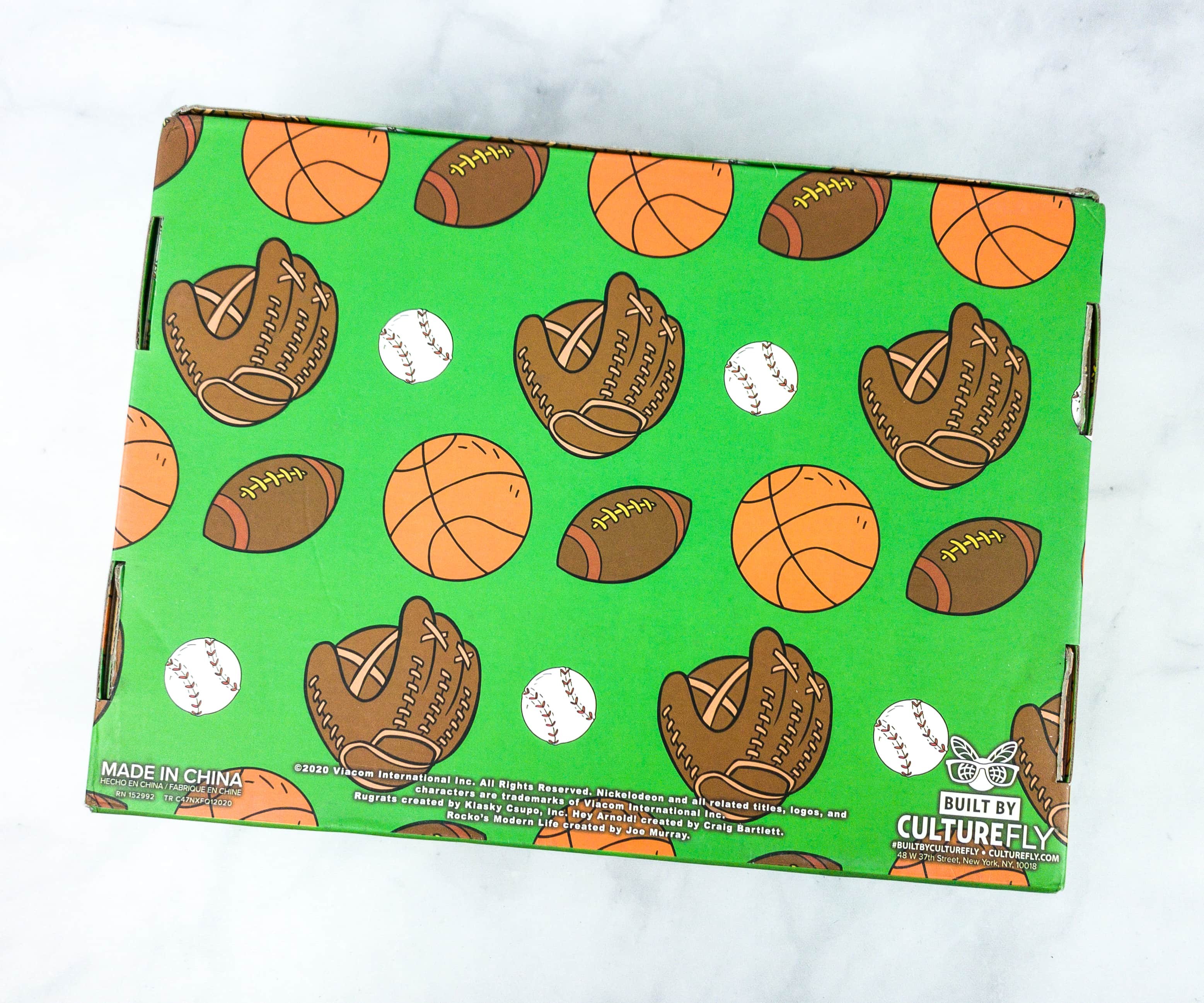 I'm so excited to see everything inside!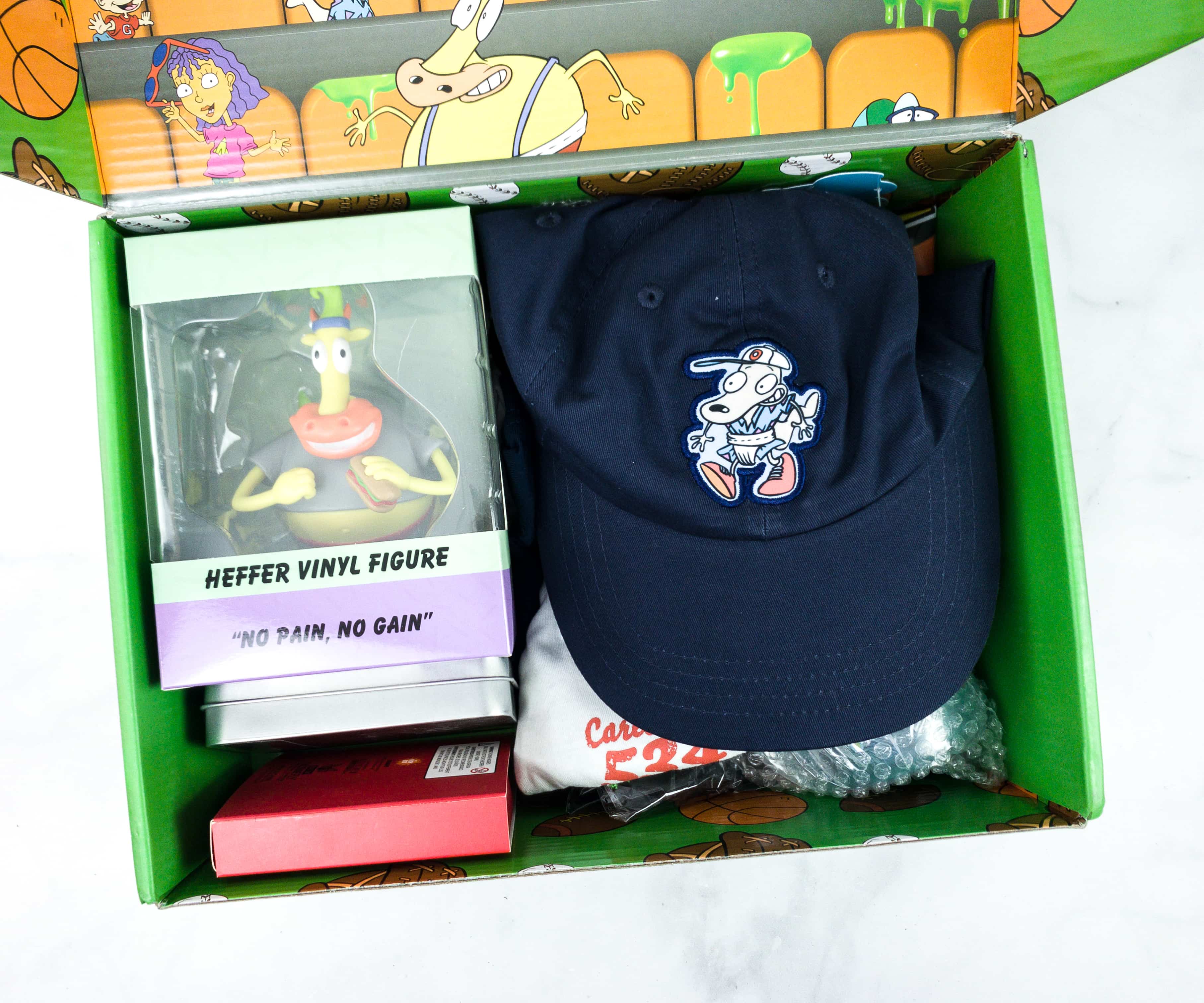 I'm so excited about what's in store for us! The box features all the Nick characters we grew up with like the Rugrats, Aaahh!!! Real Monsters, Rocko's Modern Life, Hey Arnold!, Ren and Stimpy, and Rocket Power!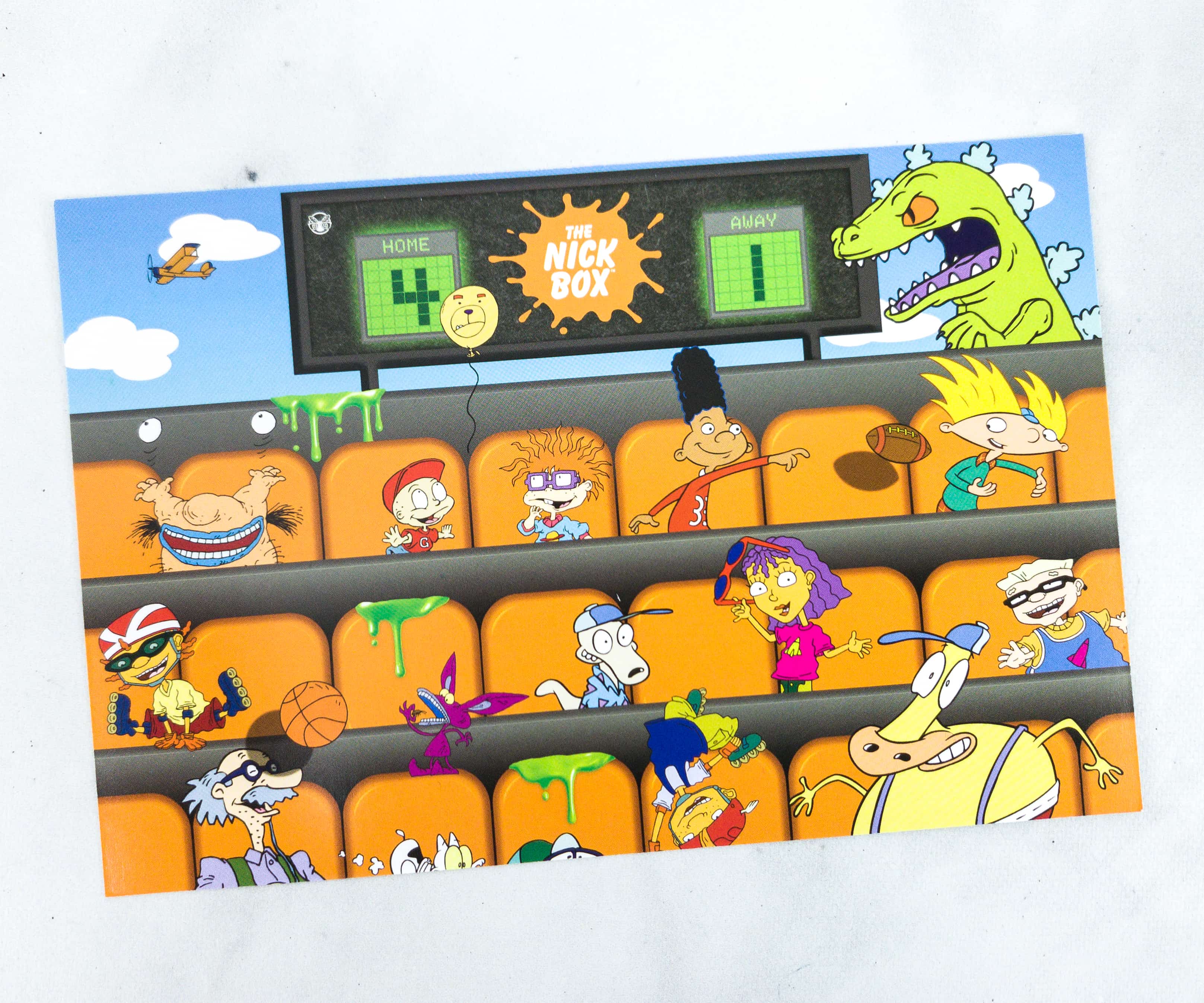 The box includes an information card!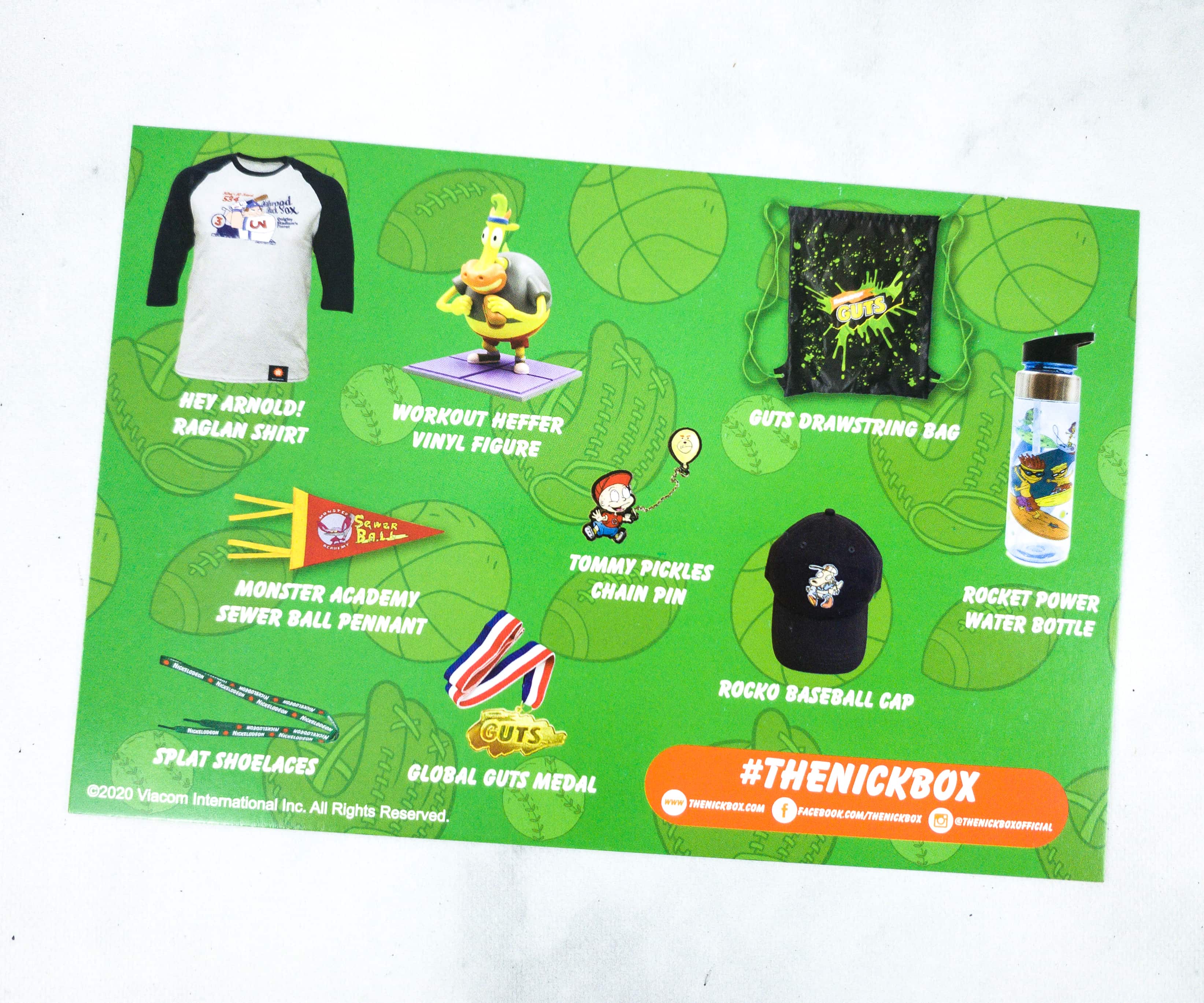 It has a list of all the items included this quarter.
Everything in the Spring 2020 box!
Rocket Power Water Bottle. The water bottle came bubble wrapped to protect it during transit.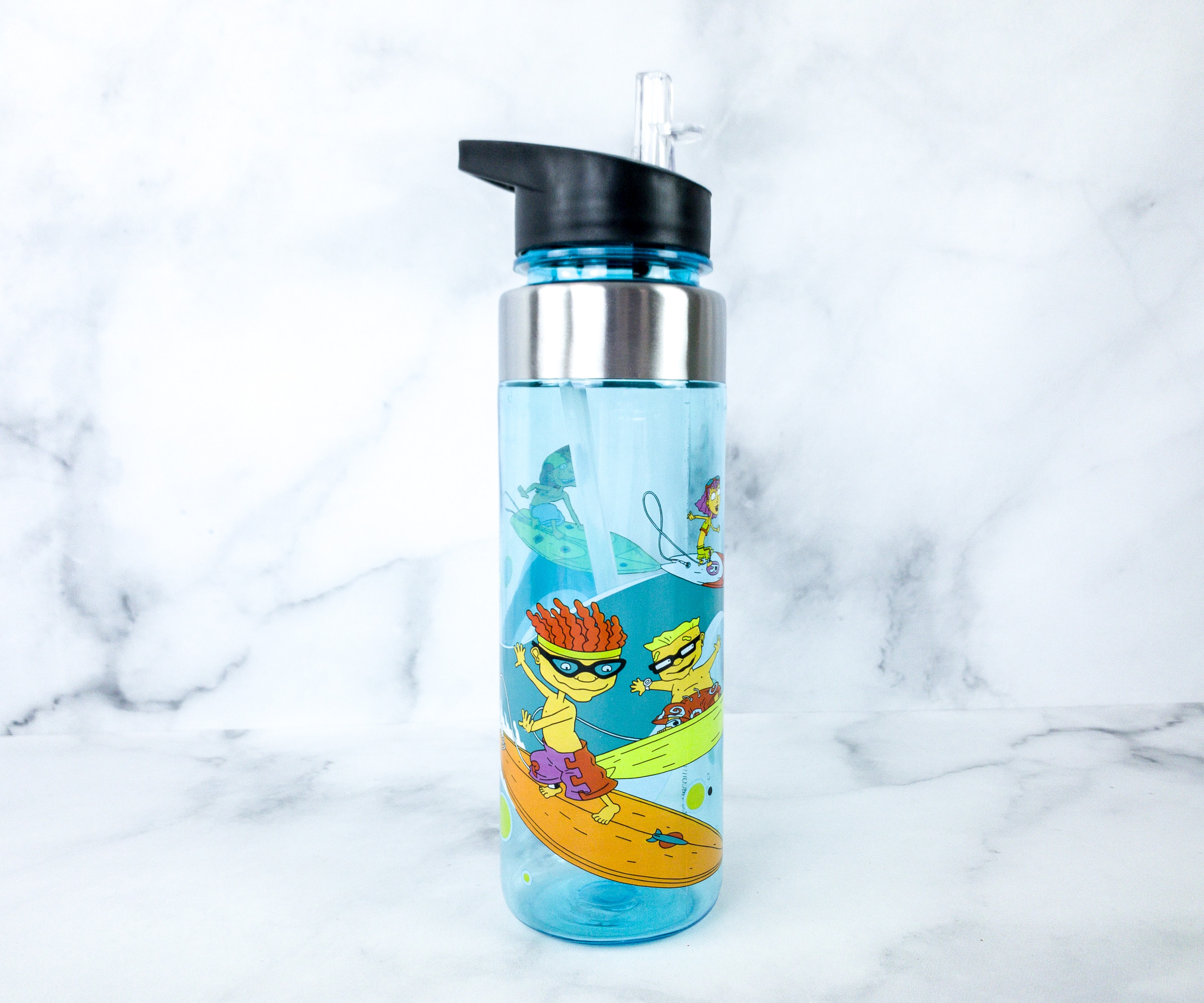 It features the Nick show Rocket Power, which was created by the same people behind Rugrats. In the design, there's Otto Rocket and Sam Dullard surfing on waves!
It also has the signature orange splat and The Nick Box logo on the bottom part!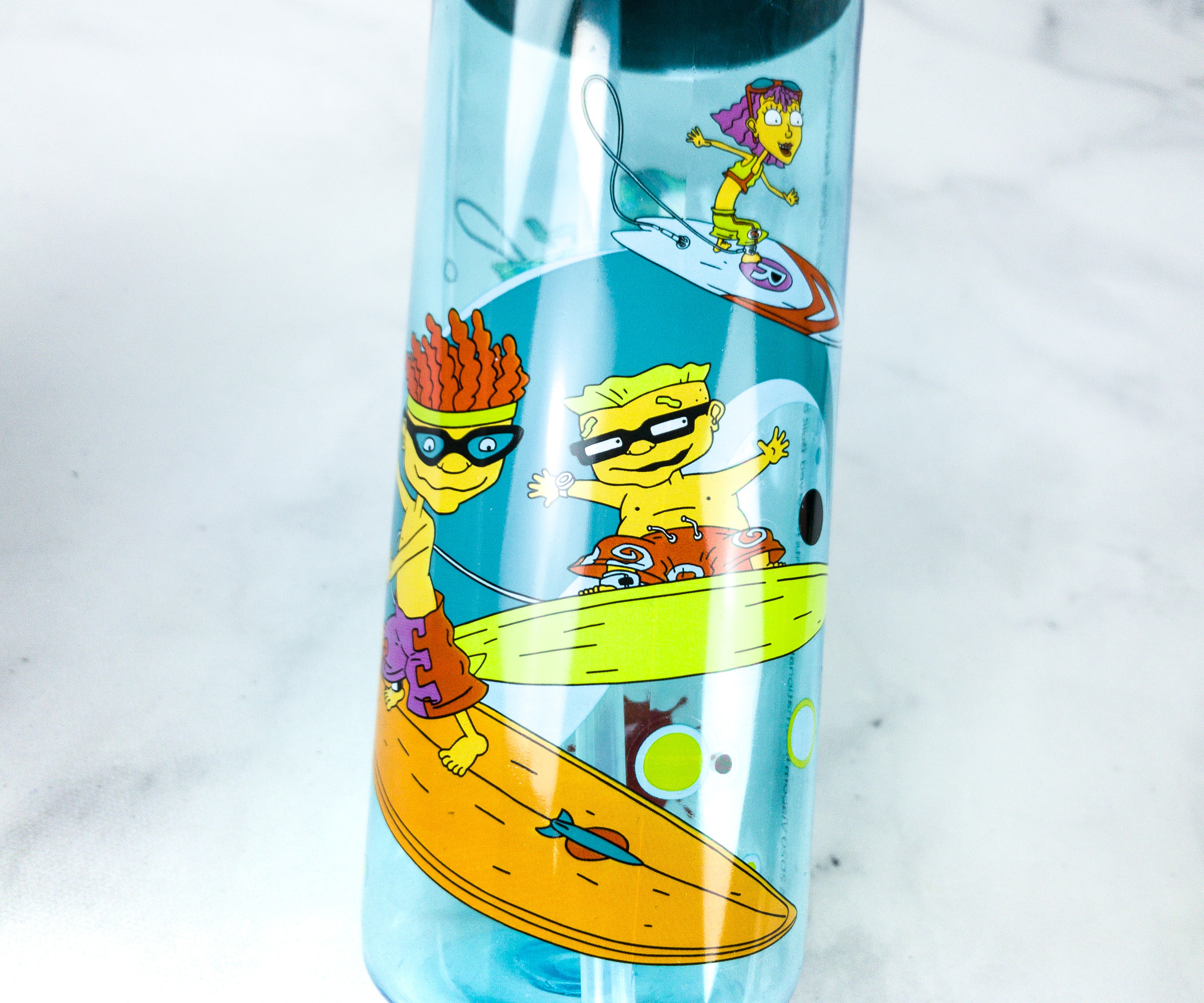 What's great about this bottle is that it's BPA-free!
The bottle came with a spout and there's even a straw inside so you can easily sip the contents.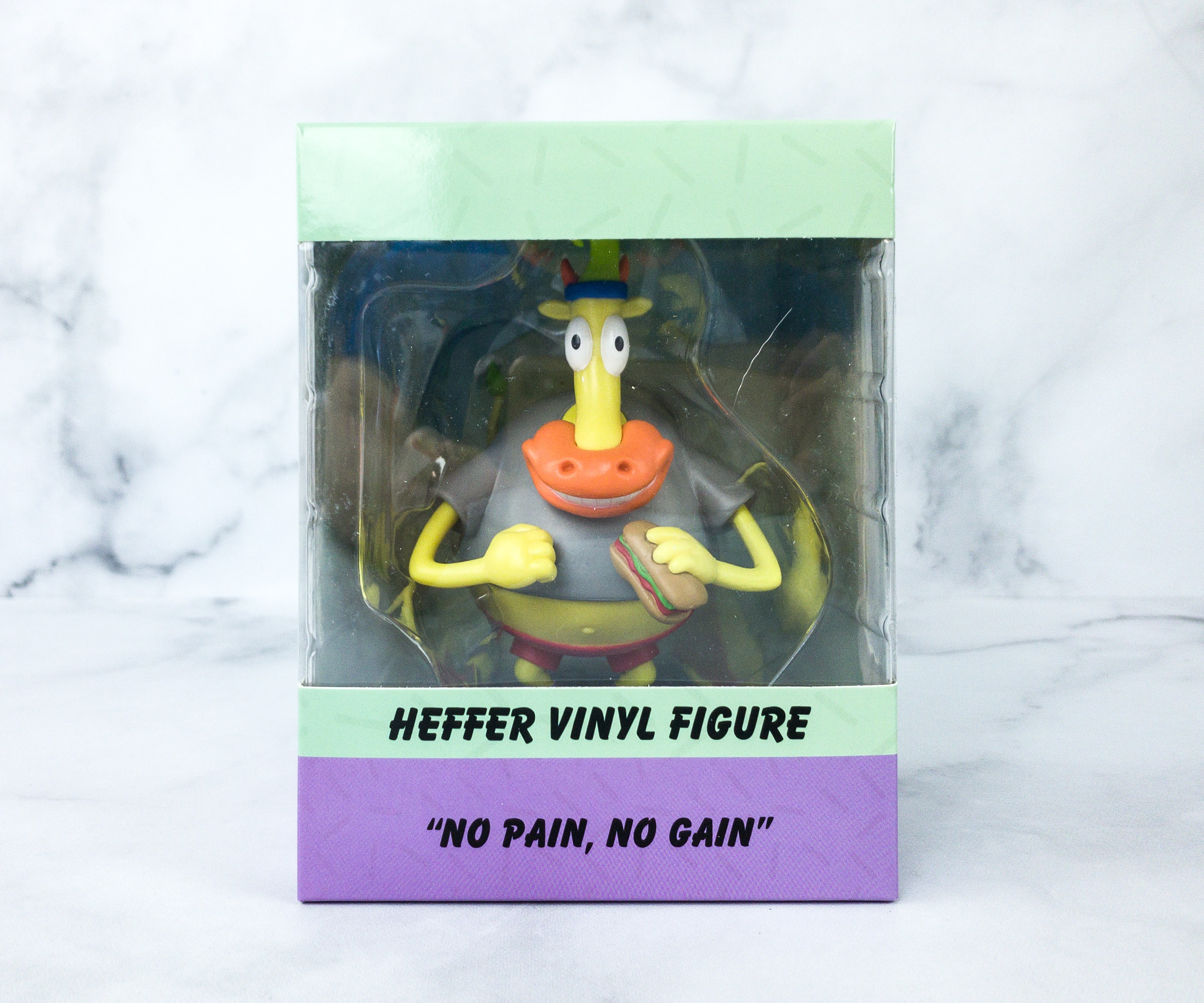 Workout Heffer Vinyl Figure.  The vinyl figure came in its original window box packaging.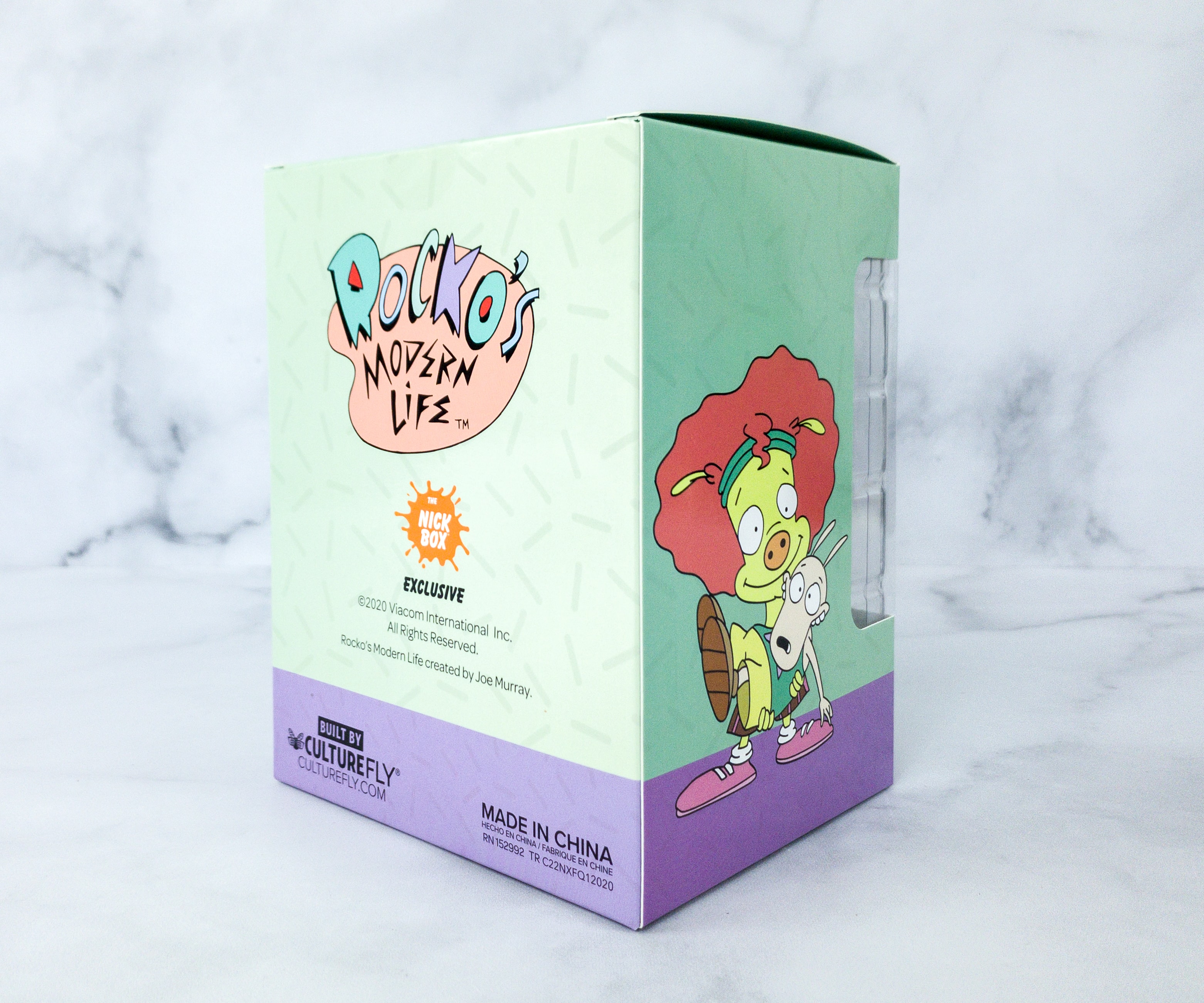 The box is quite sturdy. It has the logo of Rocko's Modern Life at the back, which is the show where Heffer Wolfe was from.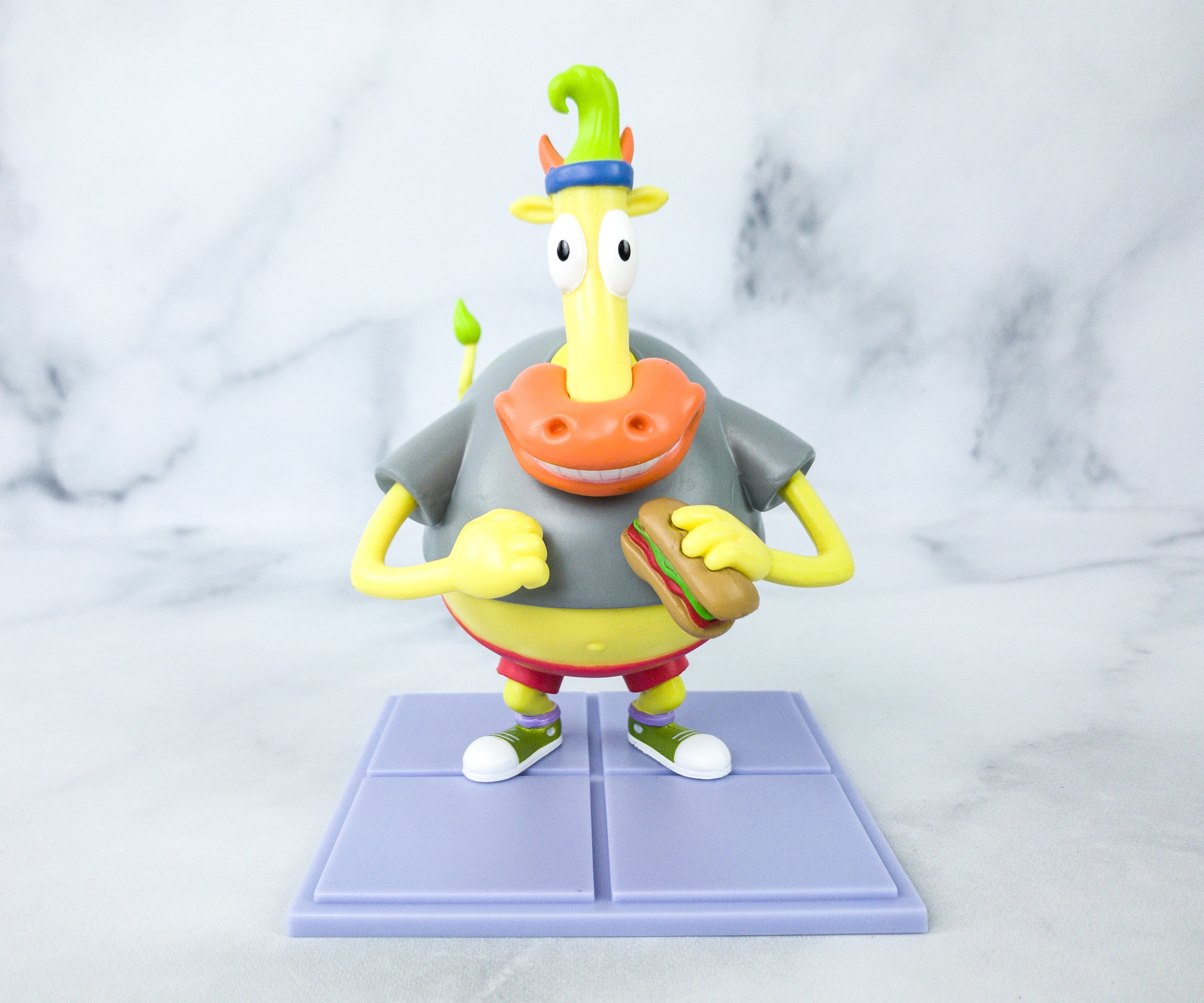 This vinyl figure shows Heffer working it out while holding a sub!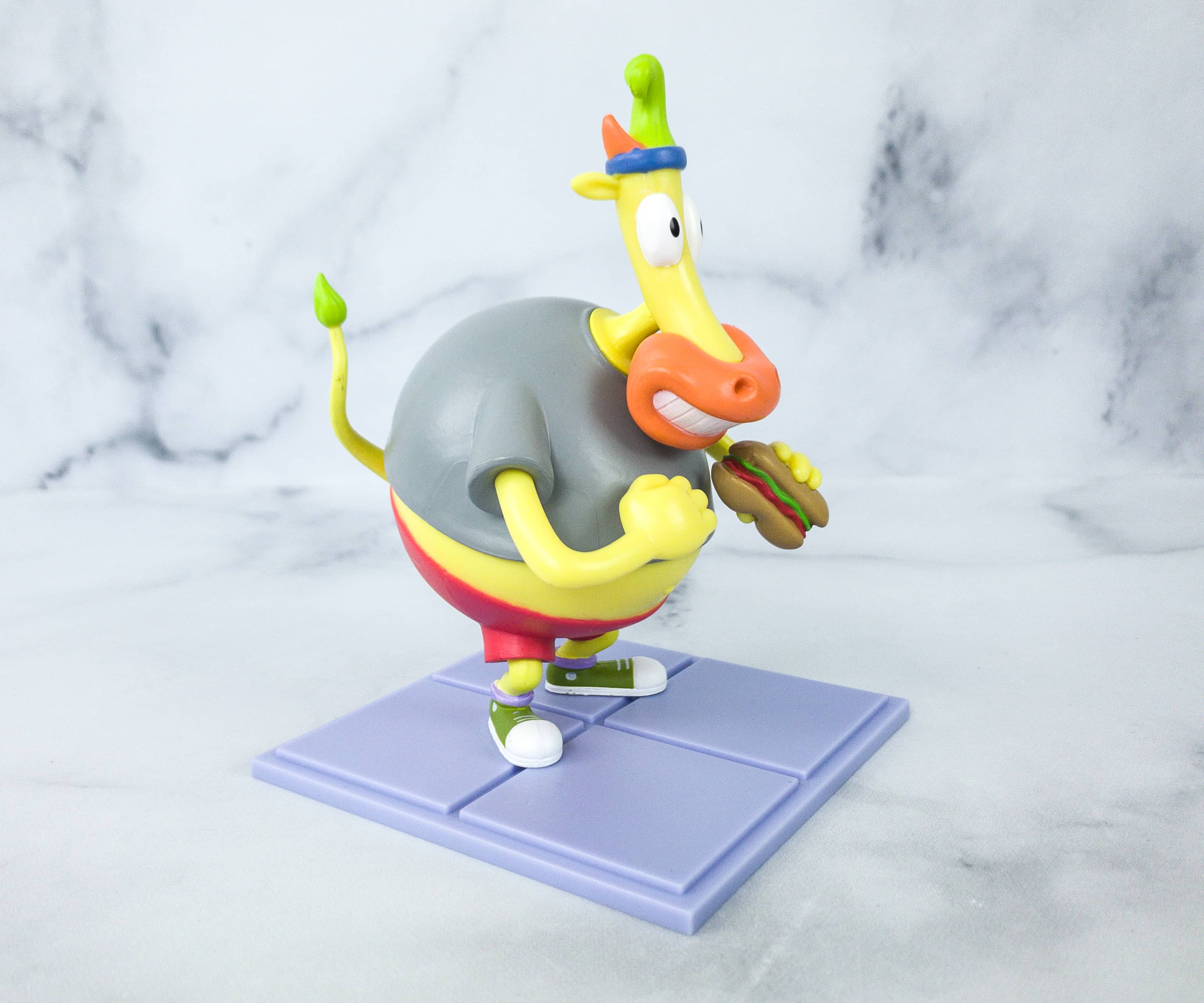 I can already hear him saying his trademark catchphrase, "that was a hoot!"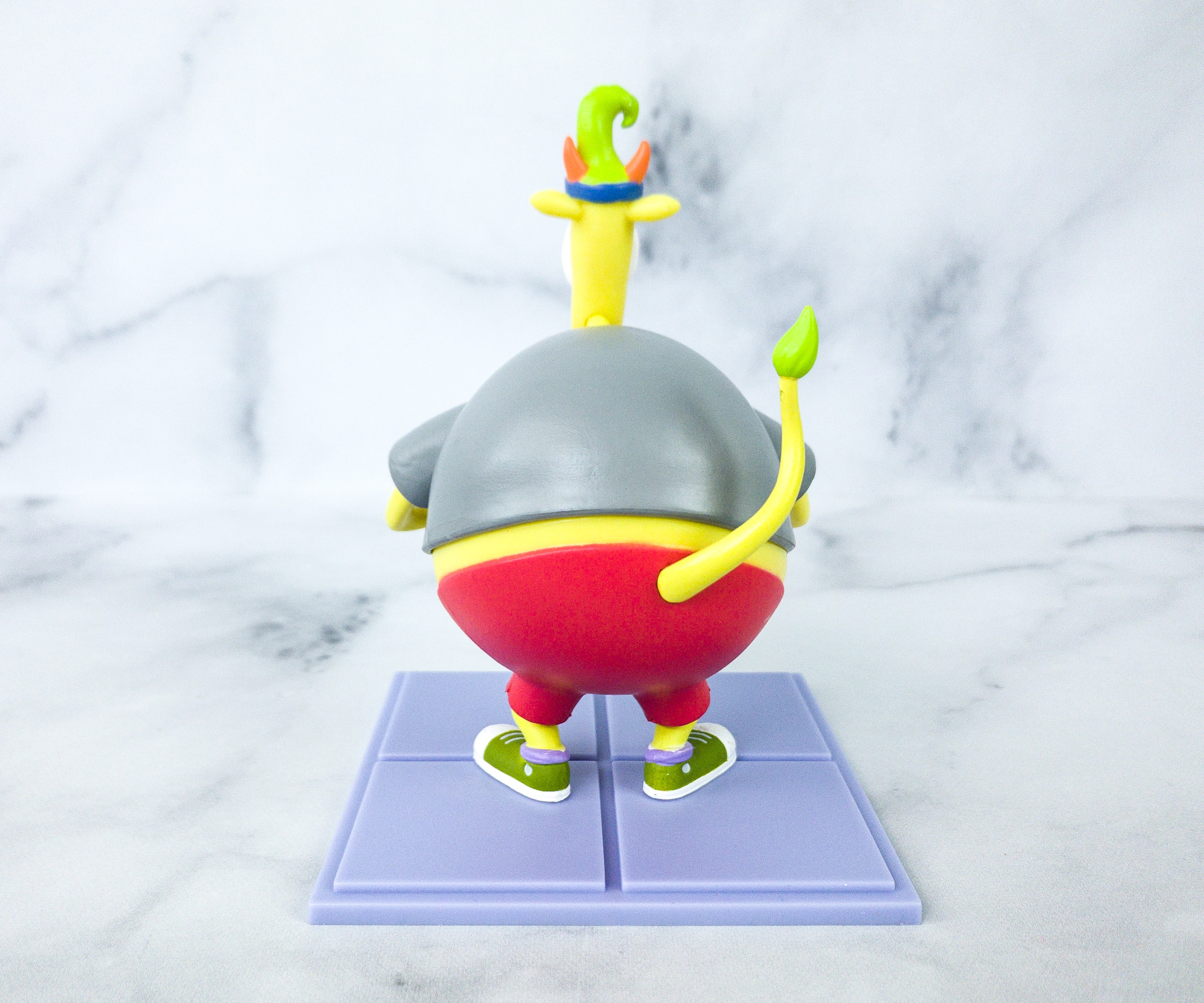 They captured every single detail of the character, even at the back!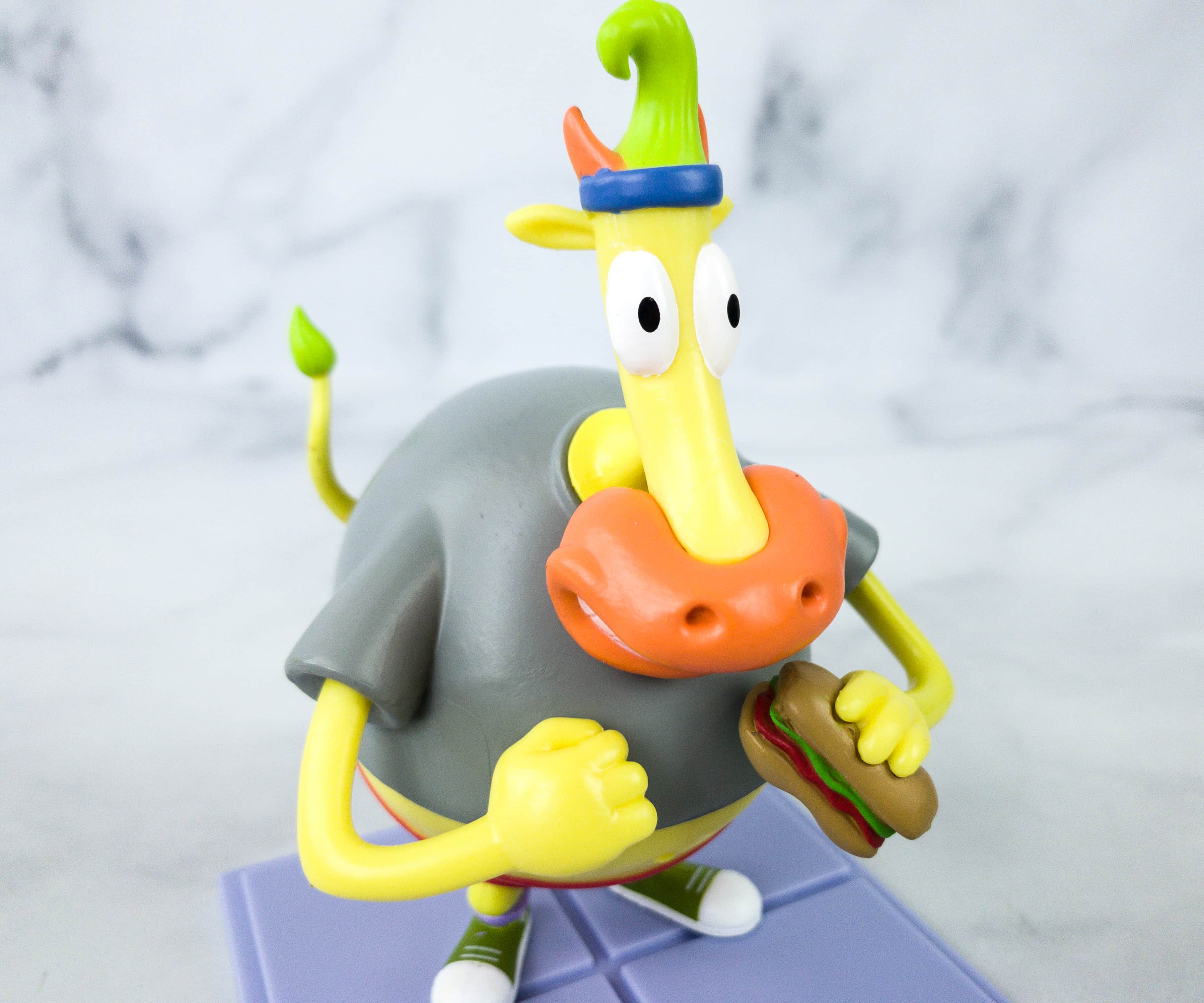 This is a nice addition to my growing vinyl figure collection!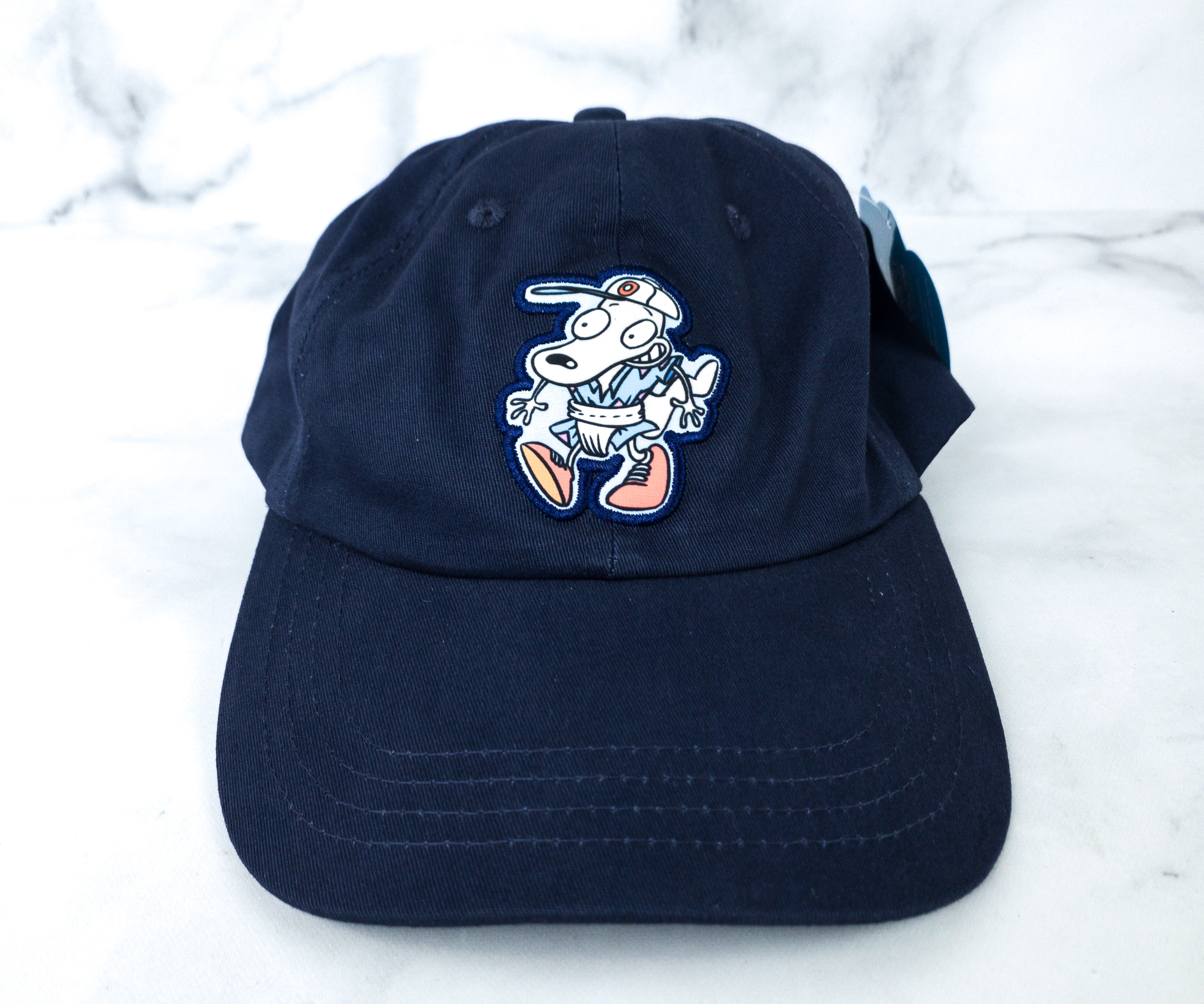 Rocko Baseball Cap. The baseball cap features Rocko from Rocko's Modern Life!
Rocko is wearing his usual shirt but he seems to also be wearing some kind of diaper!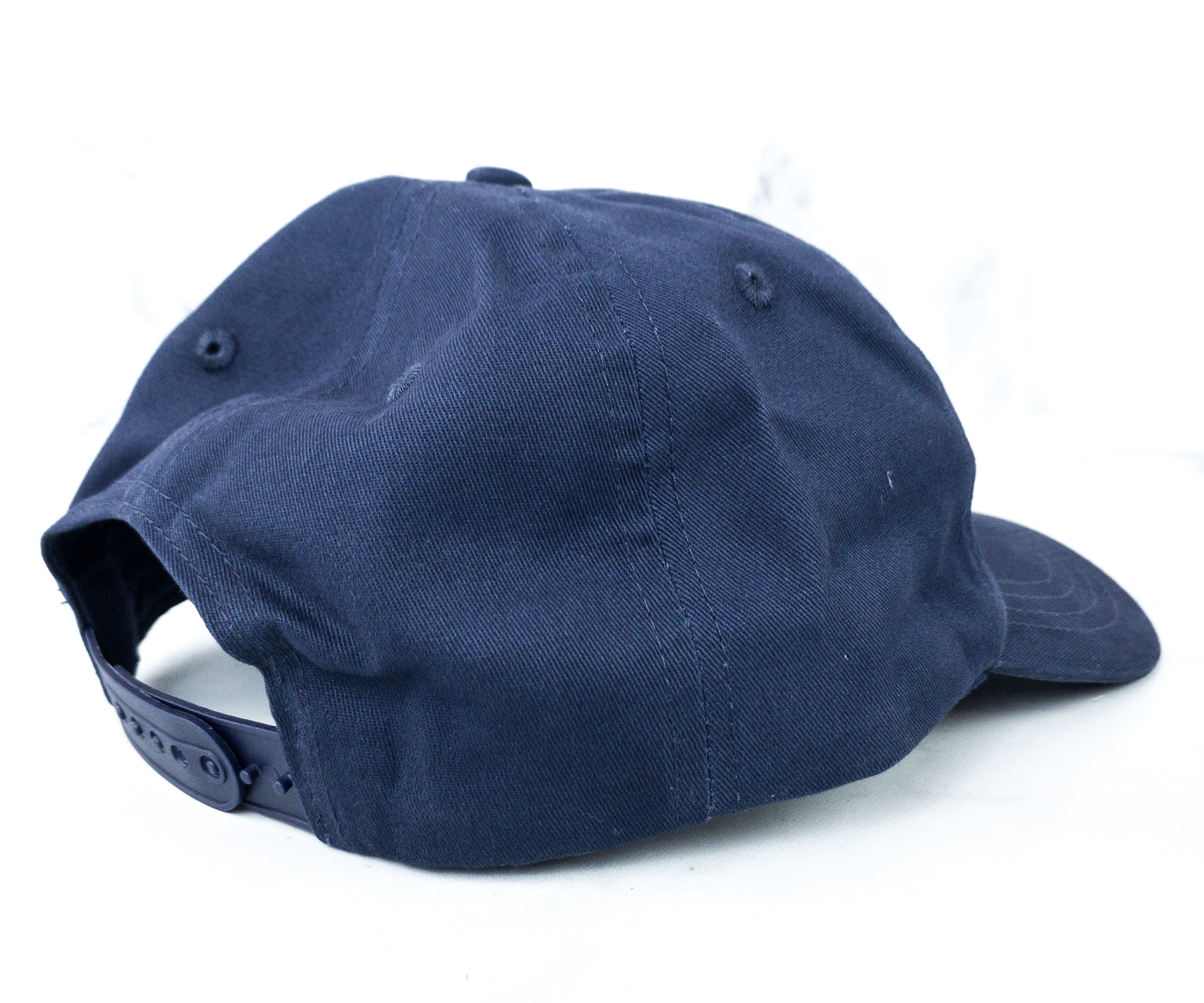 The baseball cap is adjustable, simply snap on the back to your desired fit!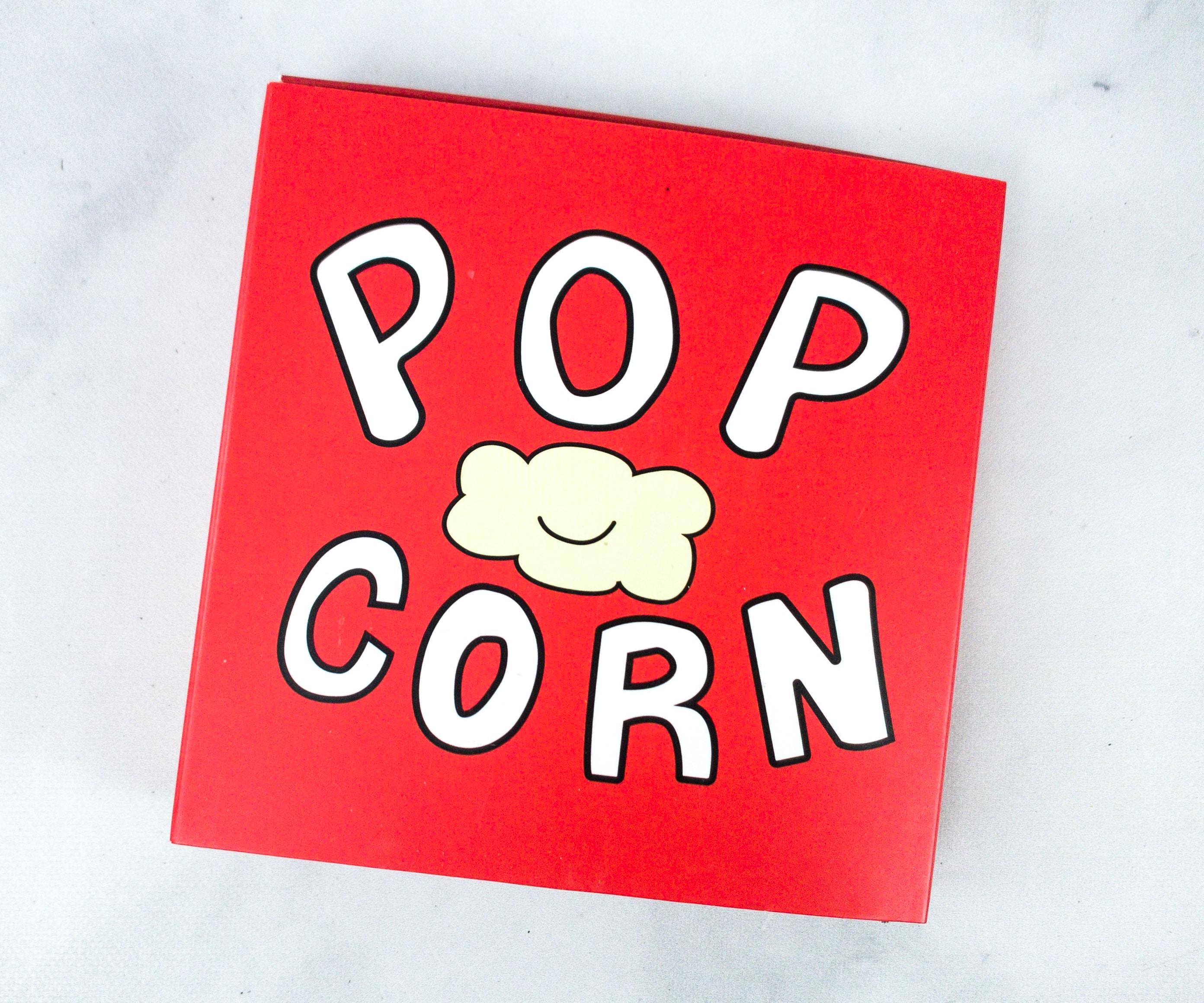 Tommy Pickles Chain Pin. This cute little box that shows and says "pop corn" on the lid!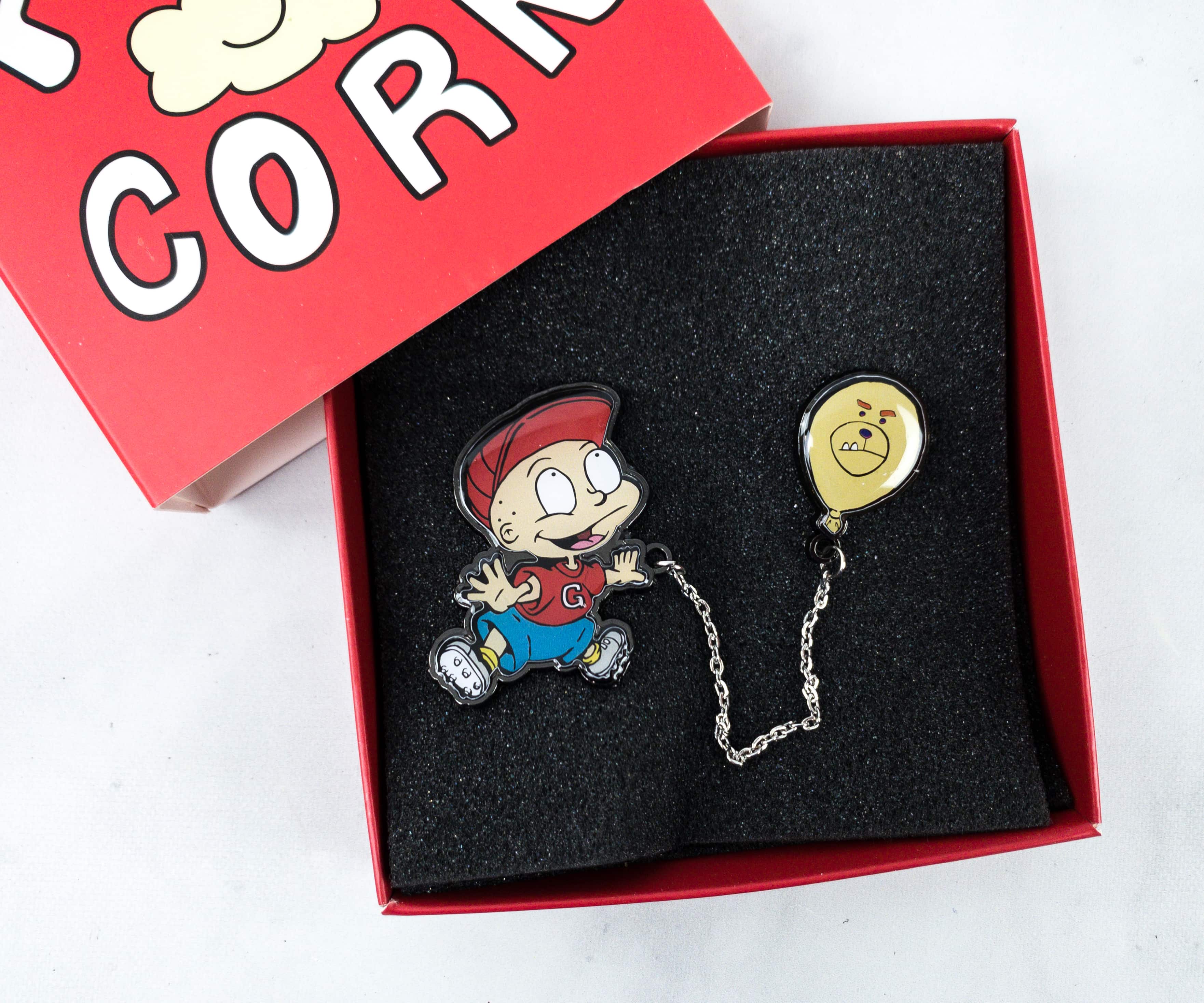 Inside, nestled in foam, is a cute enamel pin of our dearest rugrat, Tommy Pickles! He seems to have a balloon chained on his hand.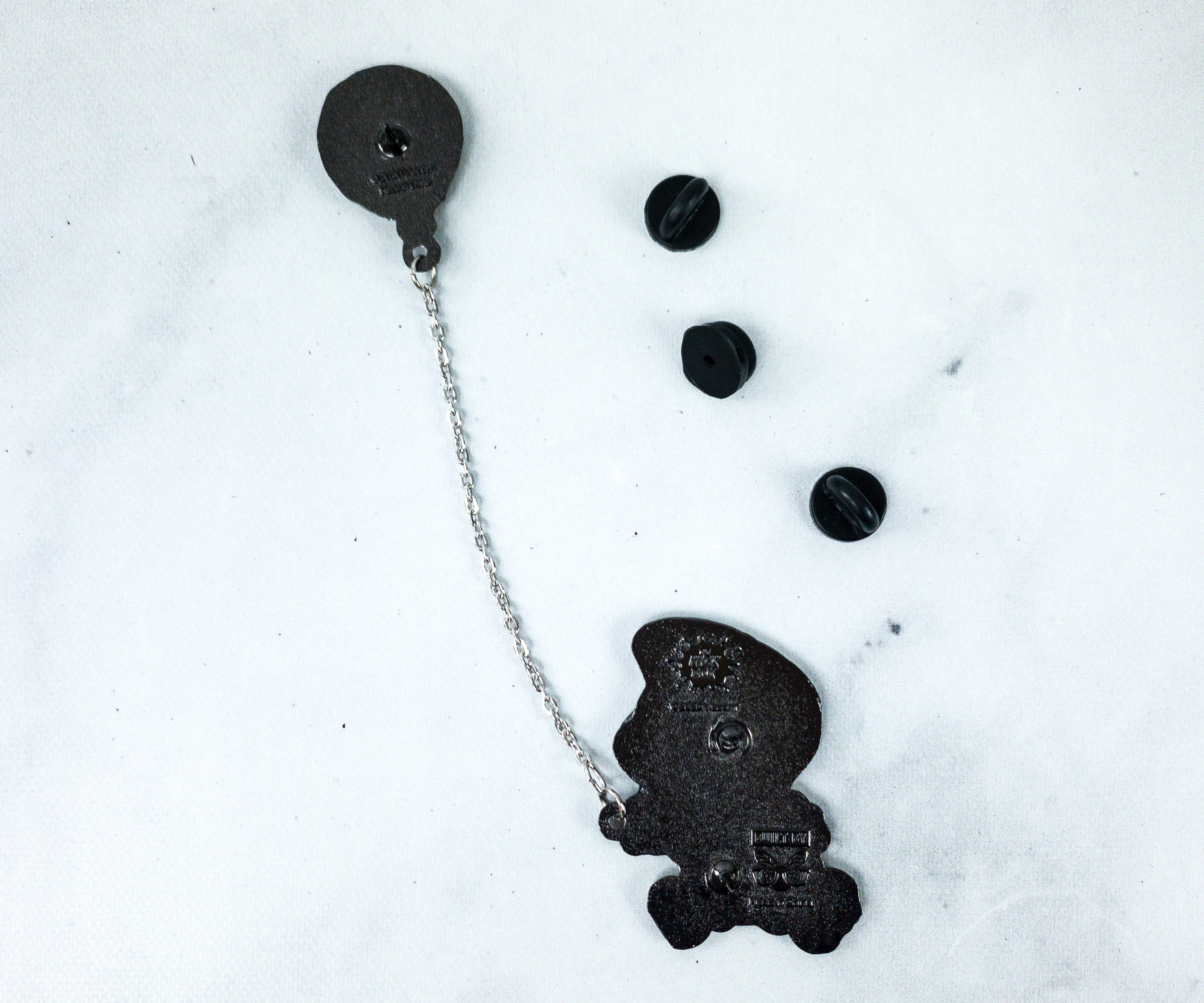 It's a two-piece pin that's held together by a small silver chain. It's quite unique!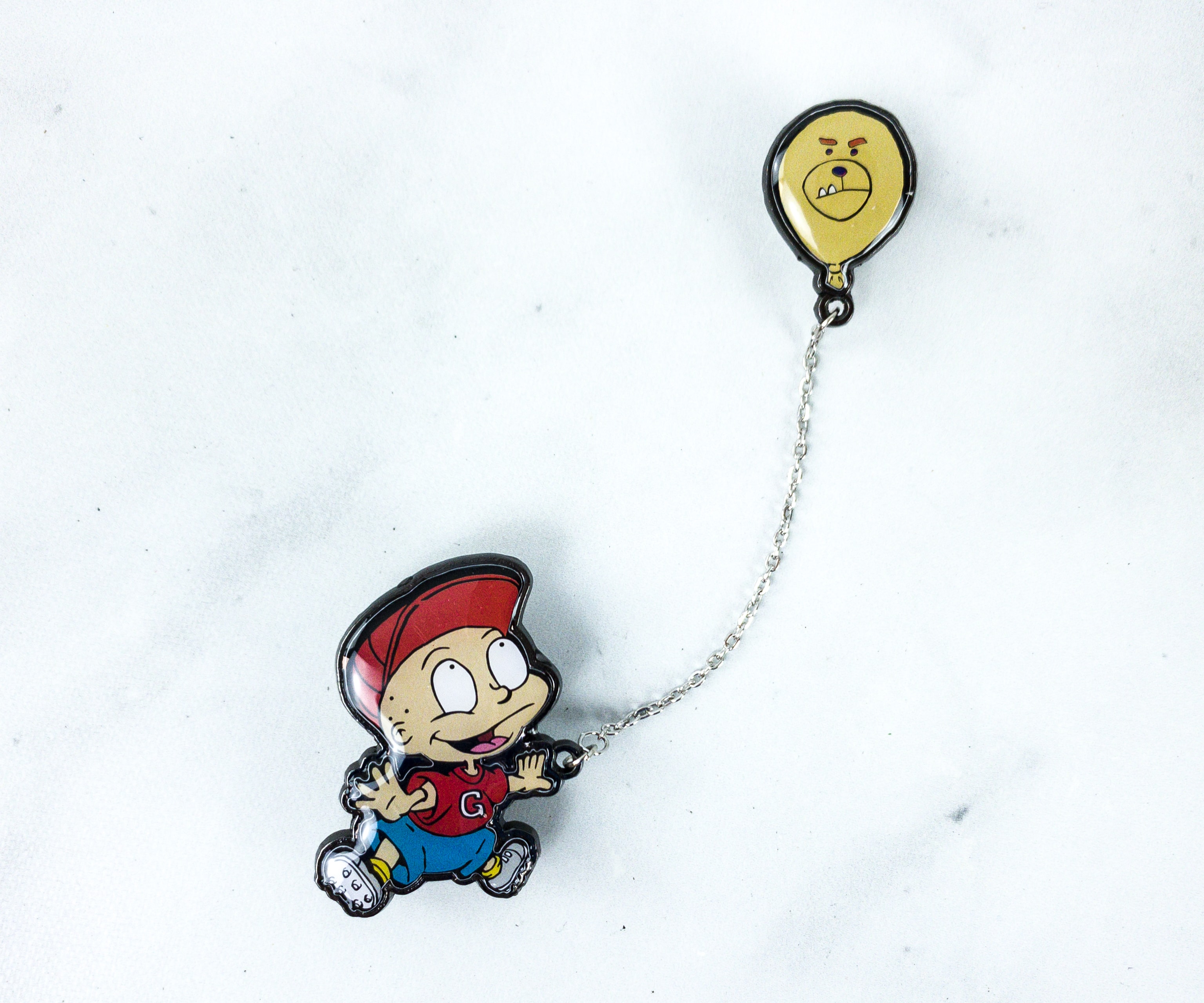 Just look at how amazed Tommy is with the balloon. He looks so adorable!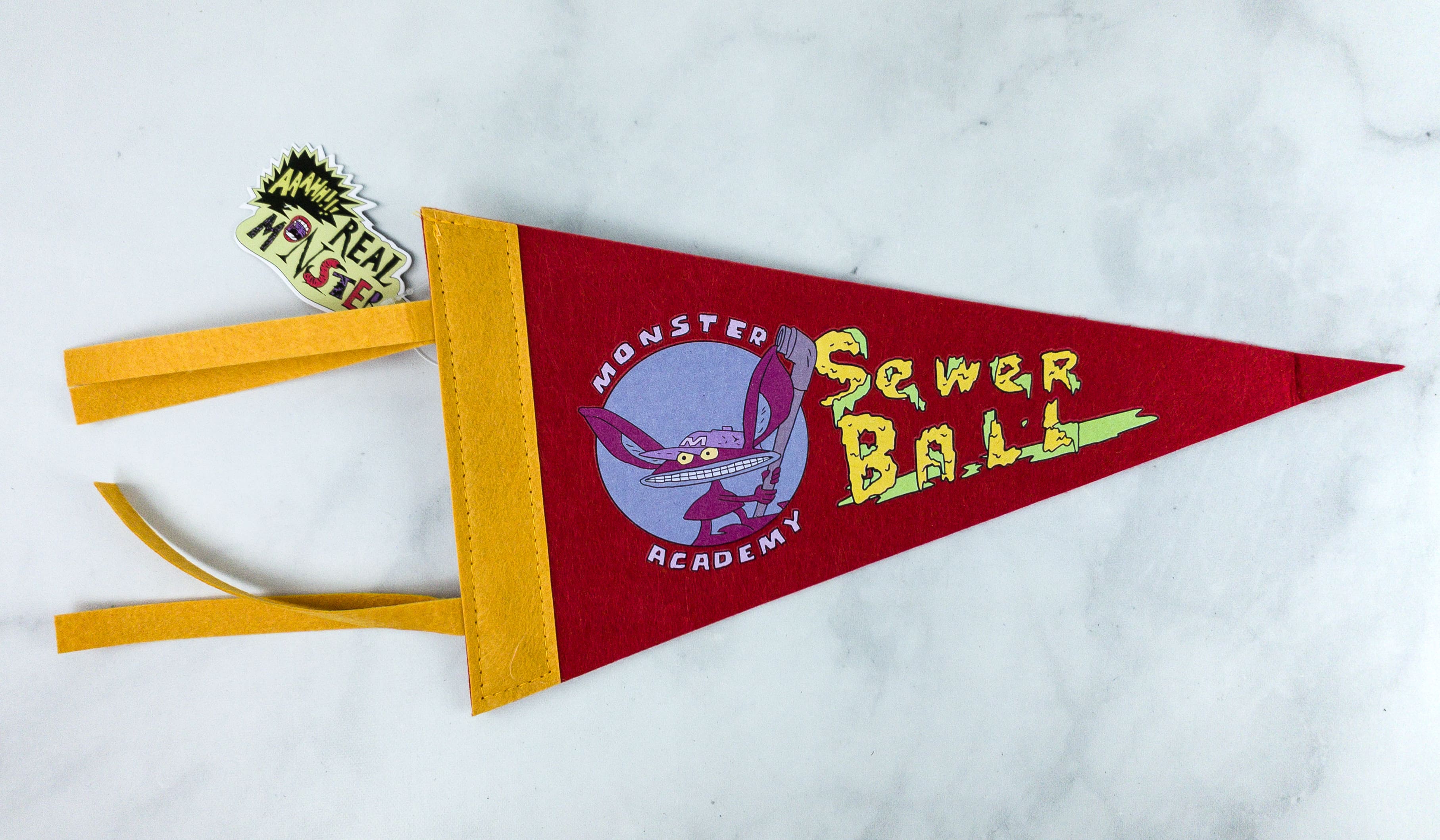 Monster Academy Sewer Ball Pennant. This pennant is from the Monster Academy!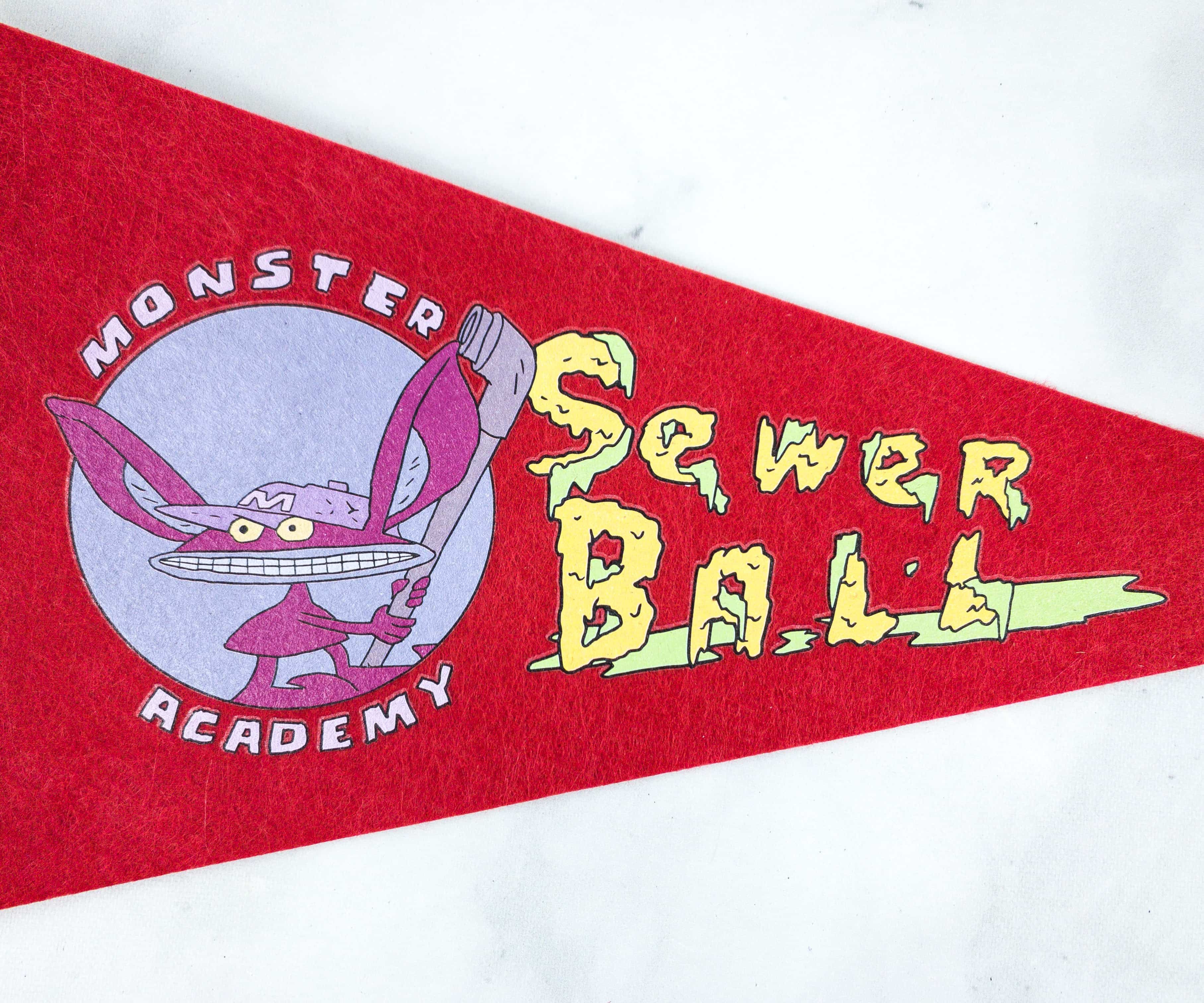 It features Ickis from Aaahh!!! Real Monsters. It shows him holding a baseball bat and he looks ready to make that home run!
Hey Arnold! Raglan T-Shirt. This quarter's wearable is a raglan shirt!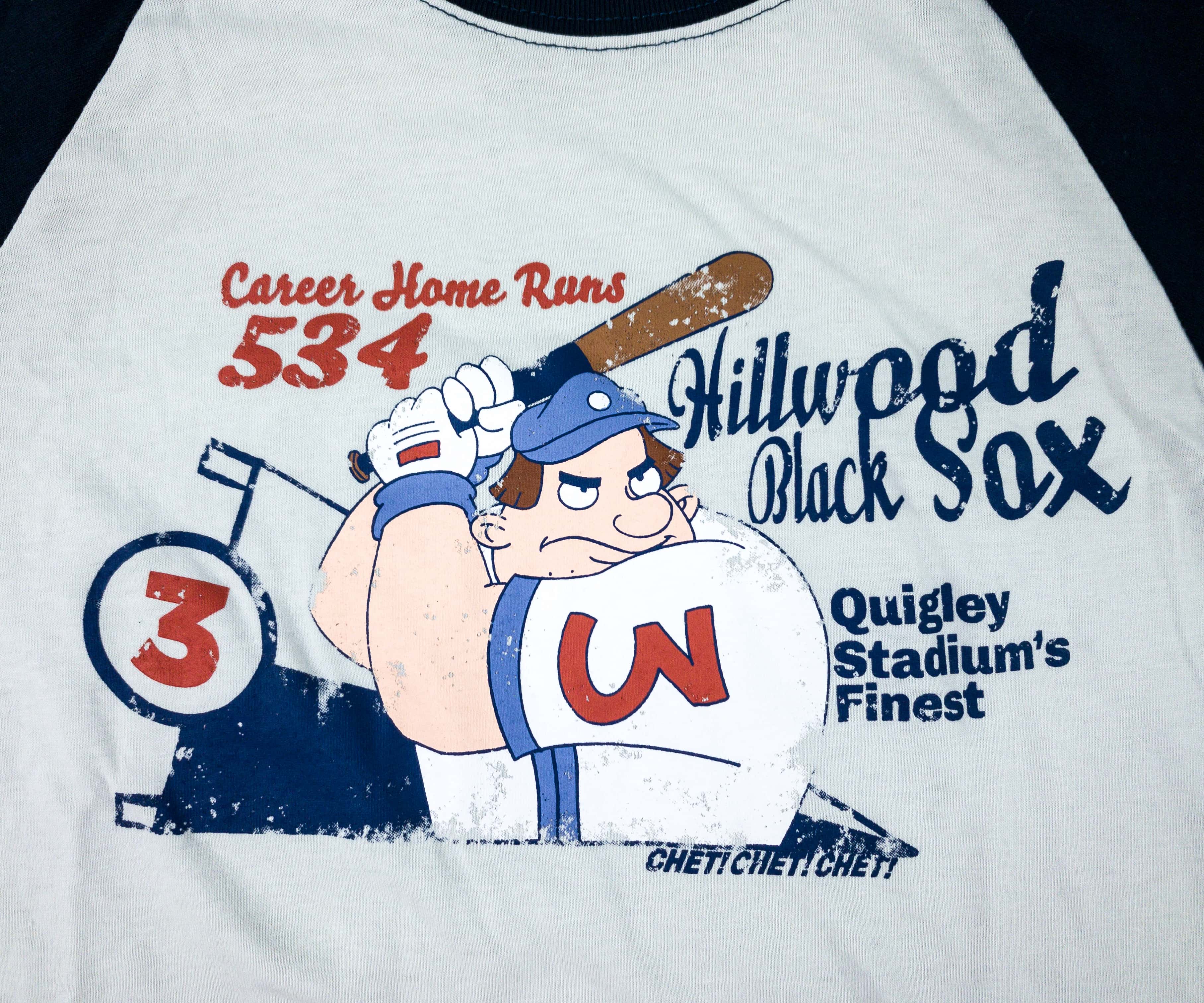 We didn't get Arnold himself on the tee, though. It has Mickey Kaline Sr., Arnold's favorite baseball player!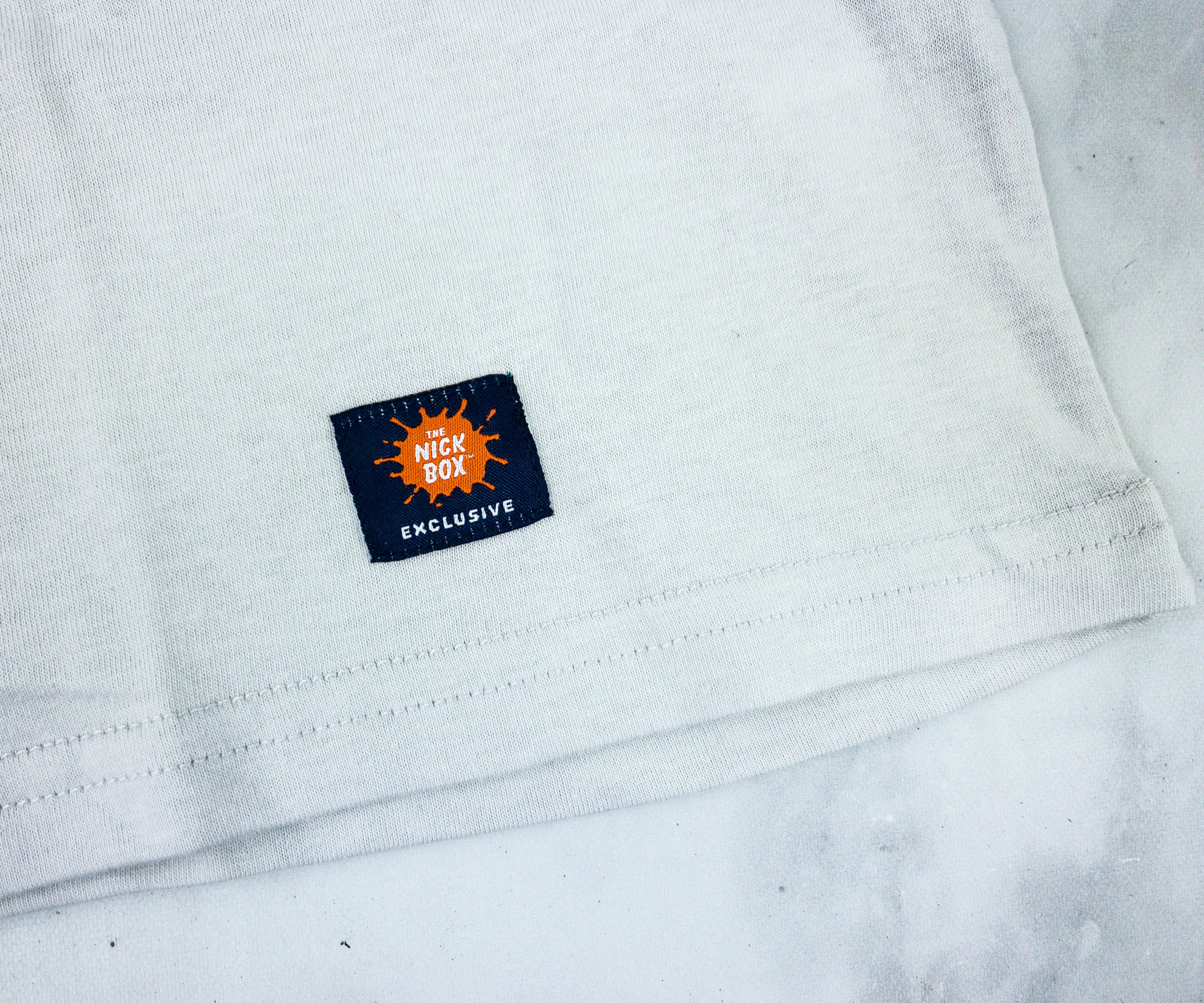 This shirt is a Nick Box exclusive! It has a little tag on the lower left featuring the iconic orange splat!
Guts Drawstring Bag. They also included this reversible Global Guts drawstring bag and I'm so giddy with excitement! I loved watching that show!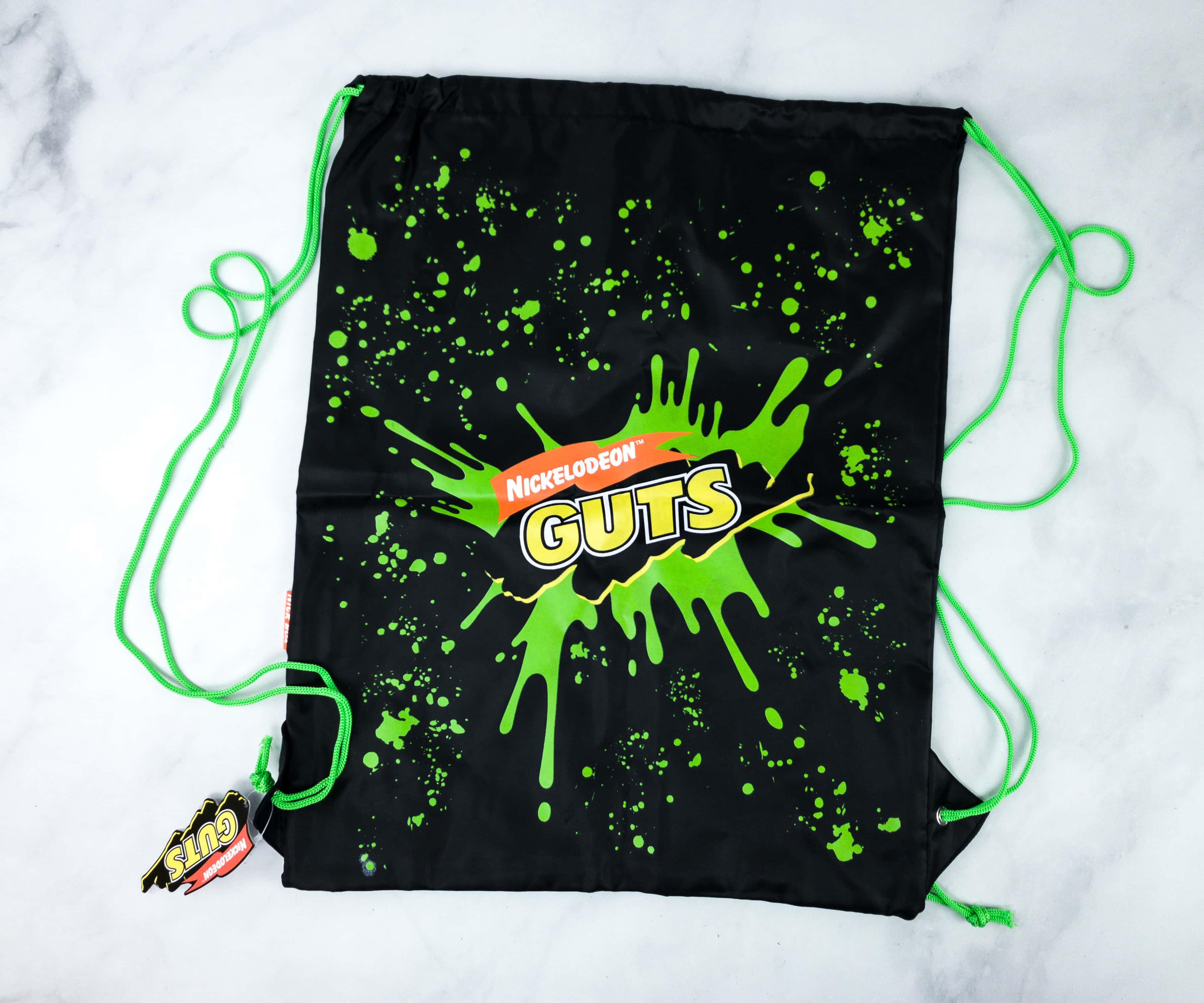 It looks so awesome with the black background and the almost-neon hued purple and green that's splattered on it.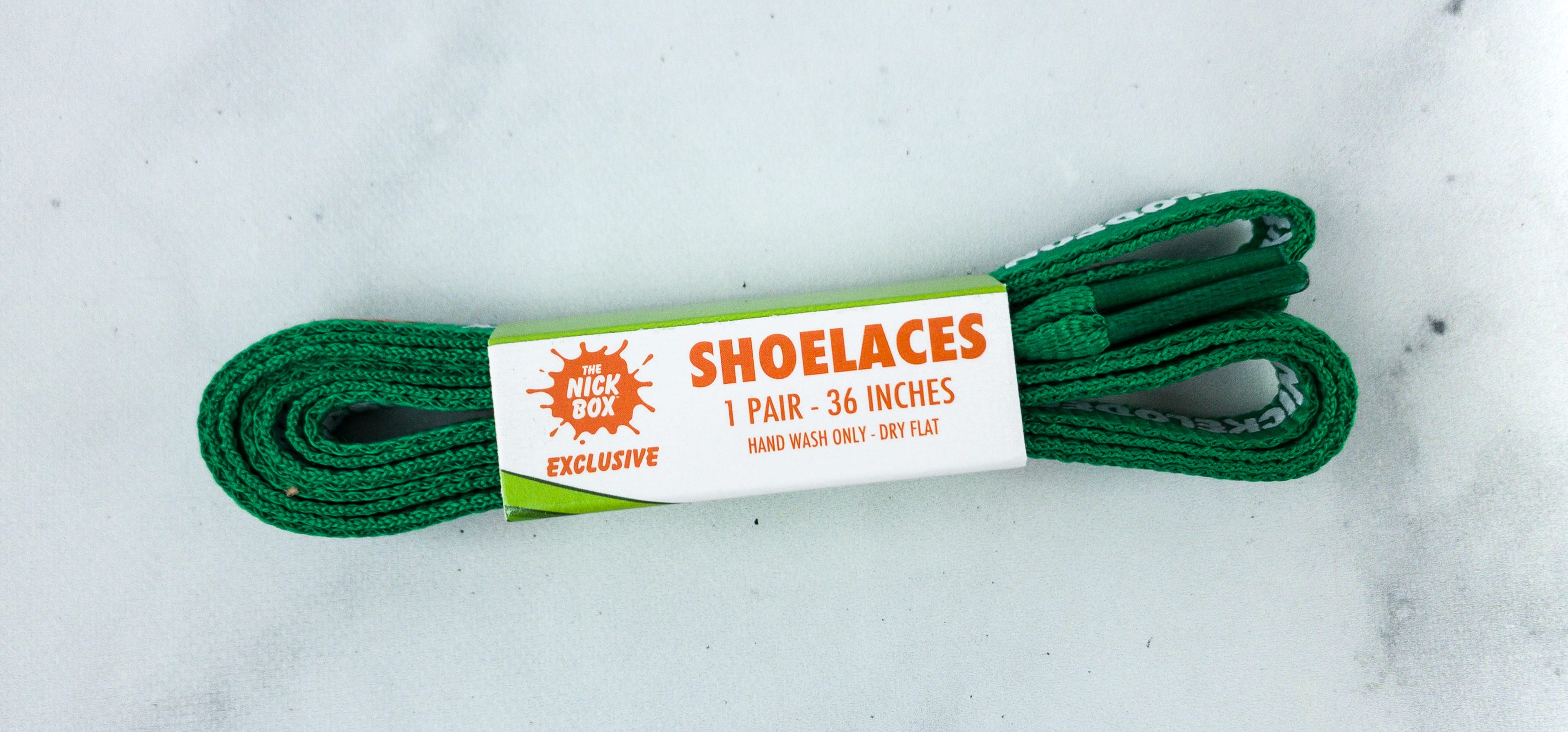 Splat Shoelaces. This pair of green shoelaces will make my sneakers look cool and fun!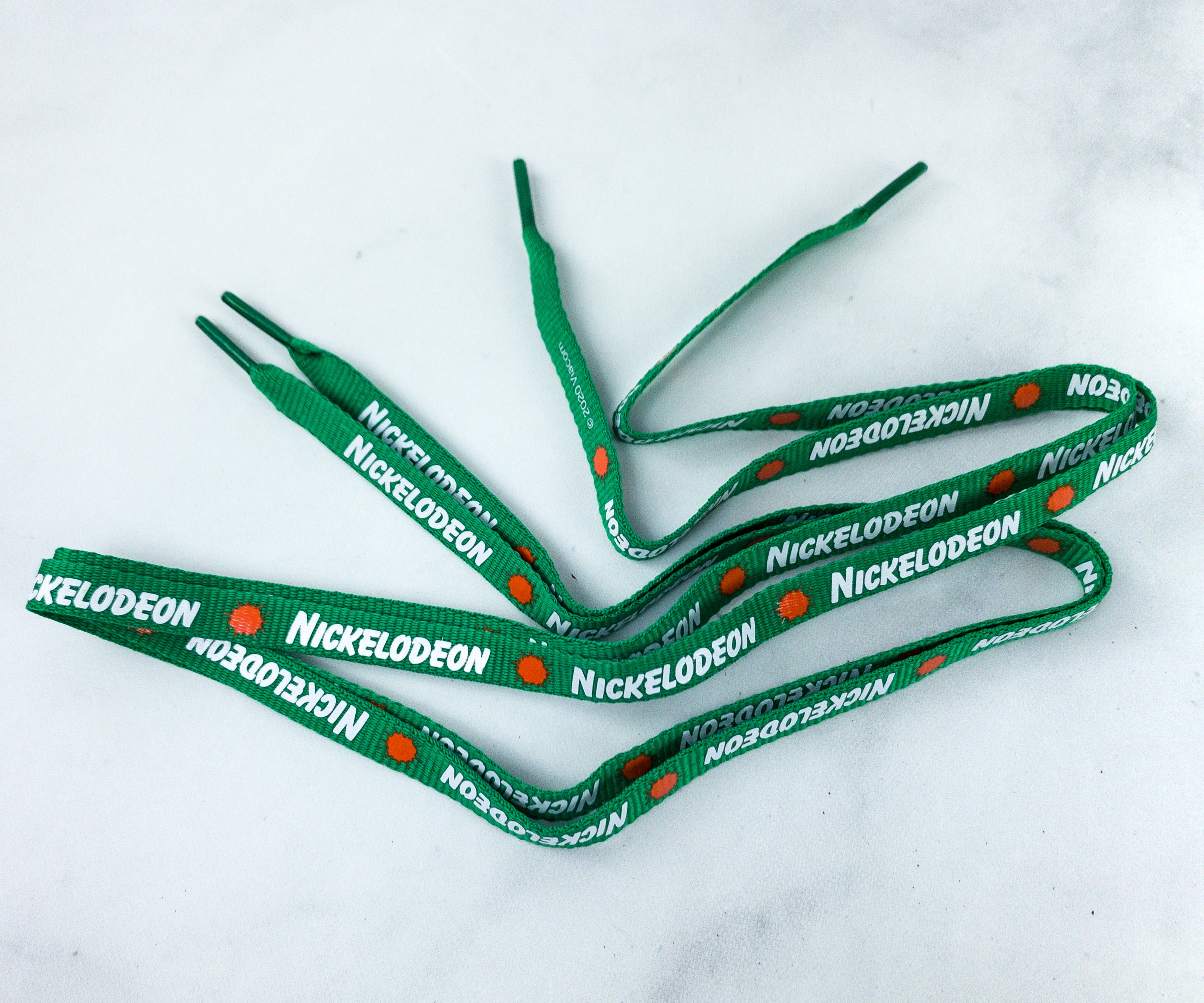 They have the Nickelodeon branding all throughout, together with the iconic orange splat!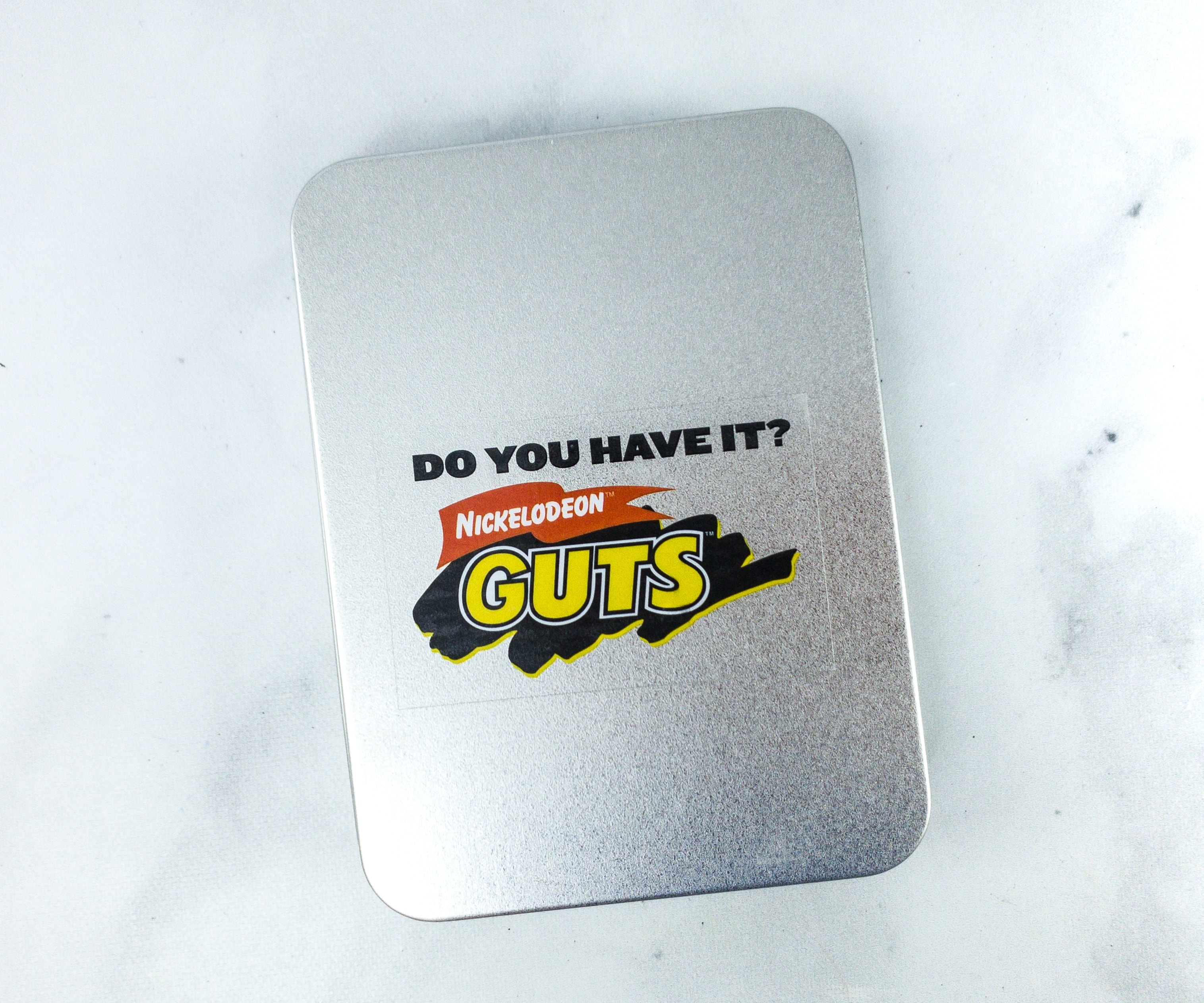 Global Guts Medal. The medal arrived in a handy tin can.
Inside is my very own Global Guts Medal!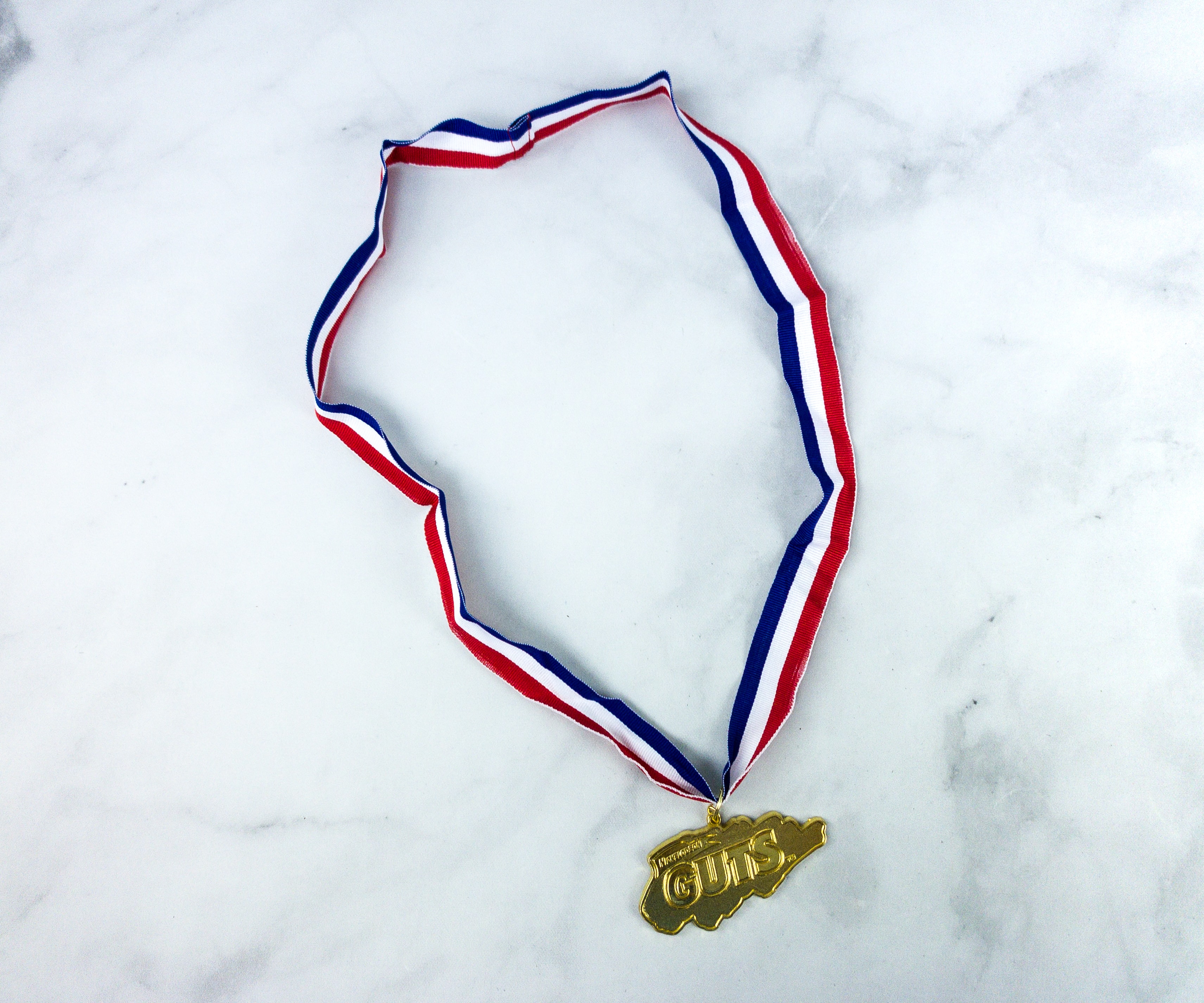 It has the usual color of lace that is used for medals.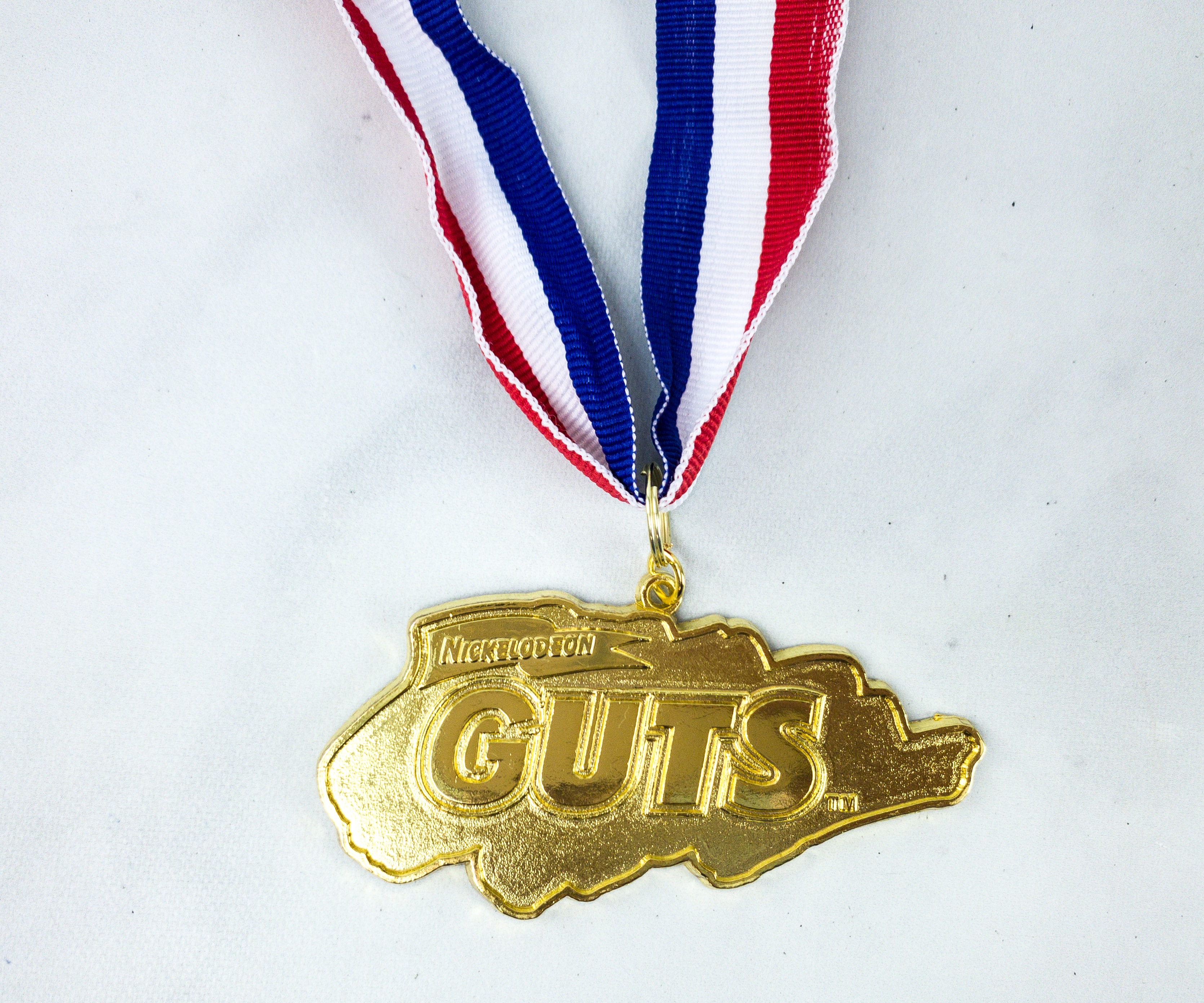 The golden Nickelodeon Gutz medal is pretty cool. It looks just like the real thing!
This box surely brought out a lot of memories as I remembered just how fun it was watching these awesome Nickelodeon cartoons and game shows! The Nick Box is such a great way to bring back to life all those amazing experiences we had. My favorite item from this box is, without a doubt, the Global Guts medal! I just love the significance of that item since I love that game show! I also like the vinyl figure, it makes a great display item! If you are also a Nickelodeon fan, this subscription is a great place to start your merch collection!
Did you like the Spring 2020 Nick Box box?