Fix Kids is a personal styling service for kids clothing ranging from sizes 2T to 14. At $20 styling fee for each box, you'll get 8 to 12 items with retail prices ranging from $10 to $35. You will be asked to share some styling preferences when you sign up for this box so that the items included will be curated accordingly. If there are clothes that don't fit your kid or your sense of style, you can always return them by the return envelope included in the box. If you do decide to keep all of the items, you will get 25% off on the whole box.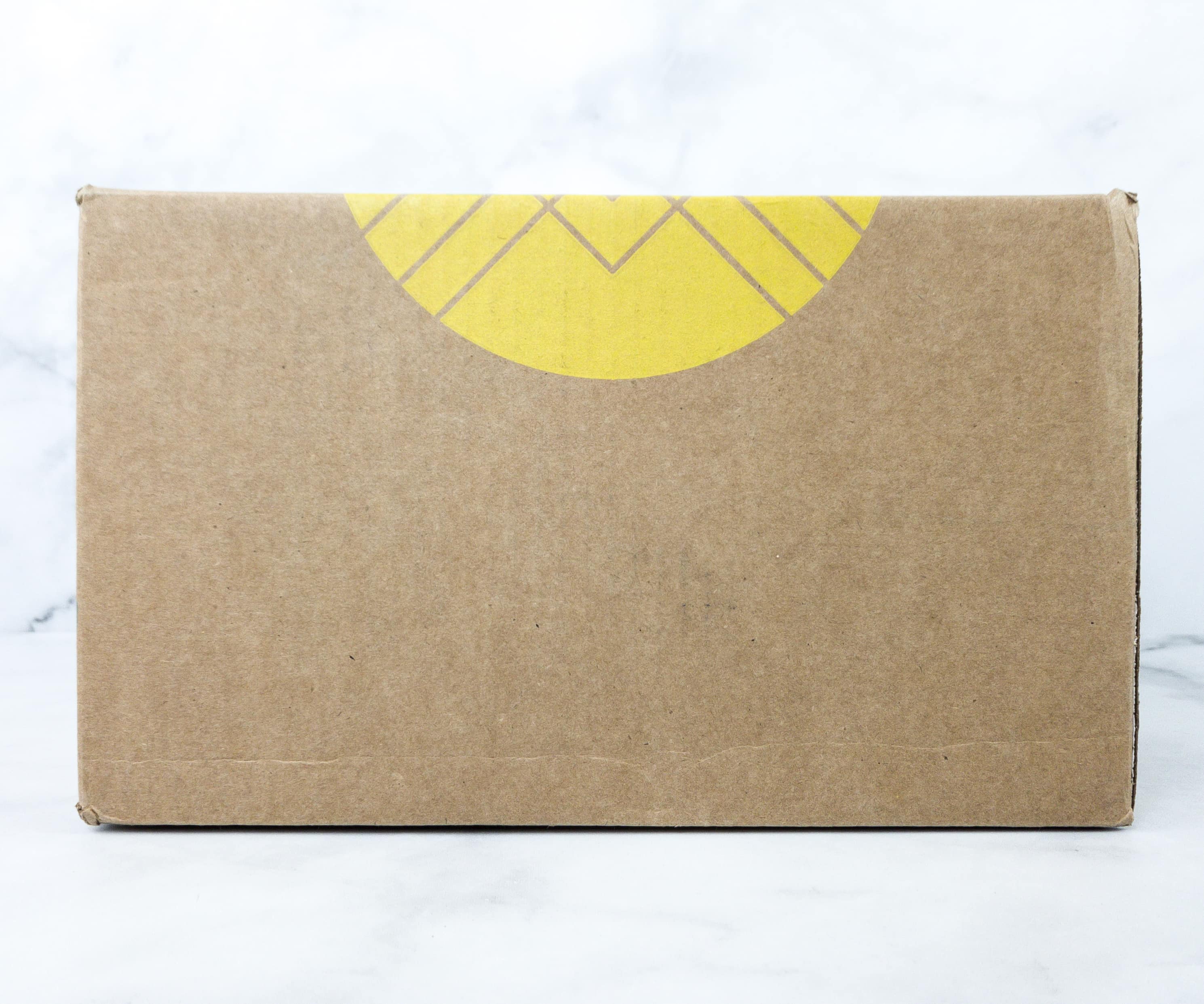 This subscription is branded similarly to the women's and men's Stitch Fix lines, but with some bright colors thrown in for fun!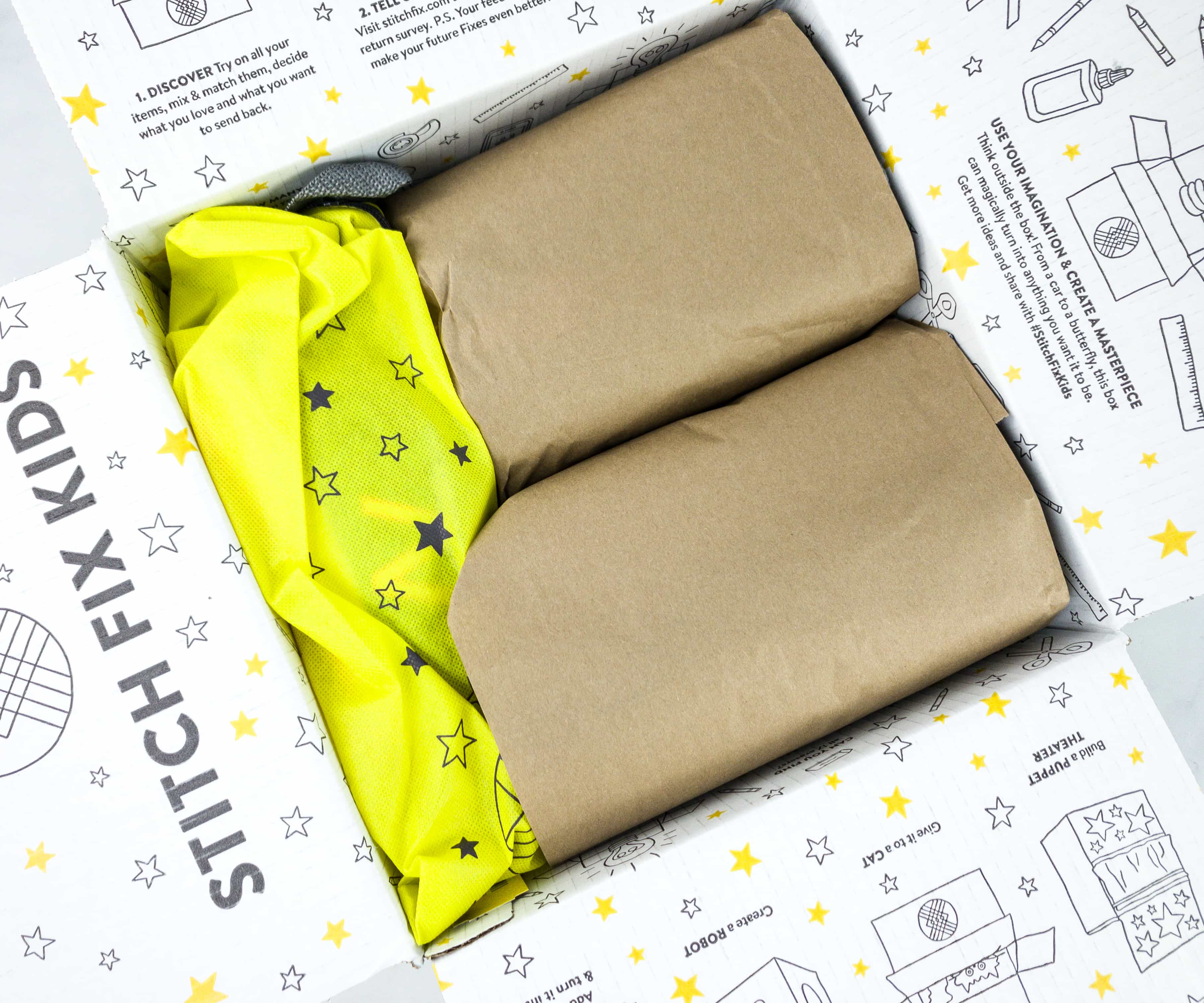 They really try to make the experience fun for kids. The inside of the box is cute and colorful, and they even suggest some creative projects using the box.
If there are any clothes that you wish to return, they provide a postage-paid return envelope for hassle-free shipping.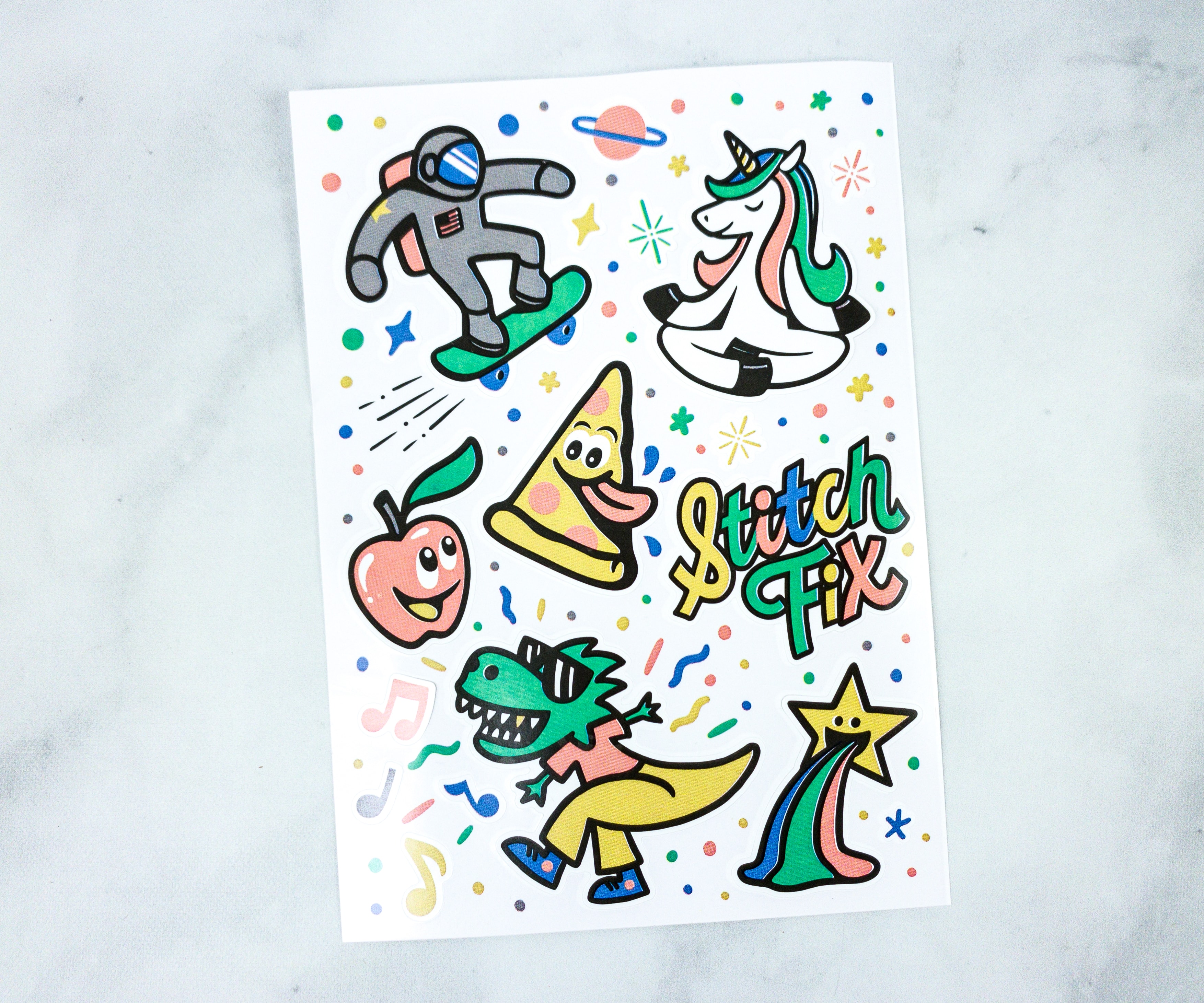 The kids' box includes a sheet of stickers with some cool, kid-friendly designs. How cute!
There's an envelope from Stitch Fix Kids!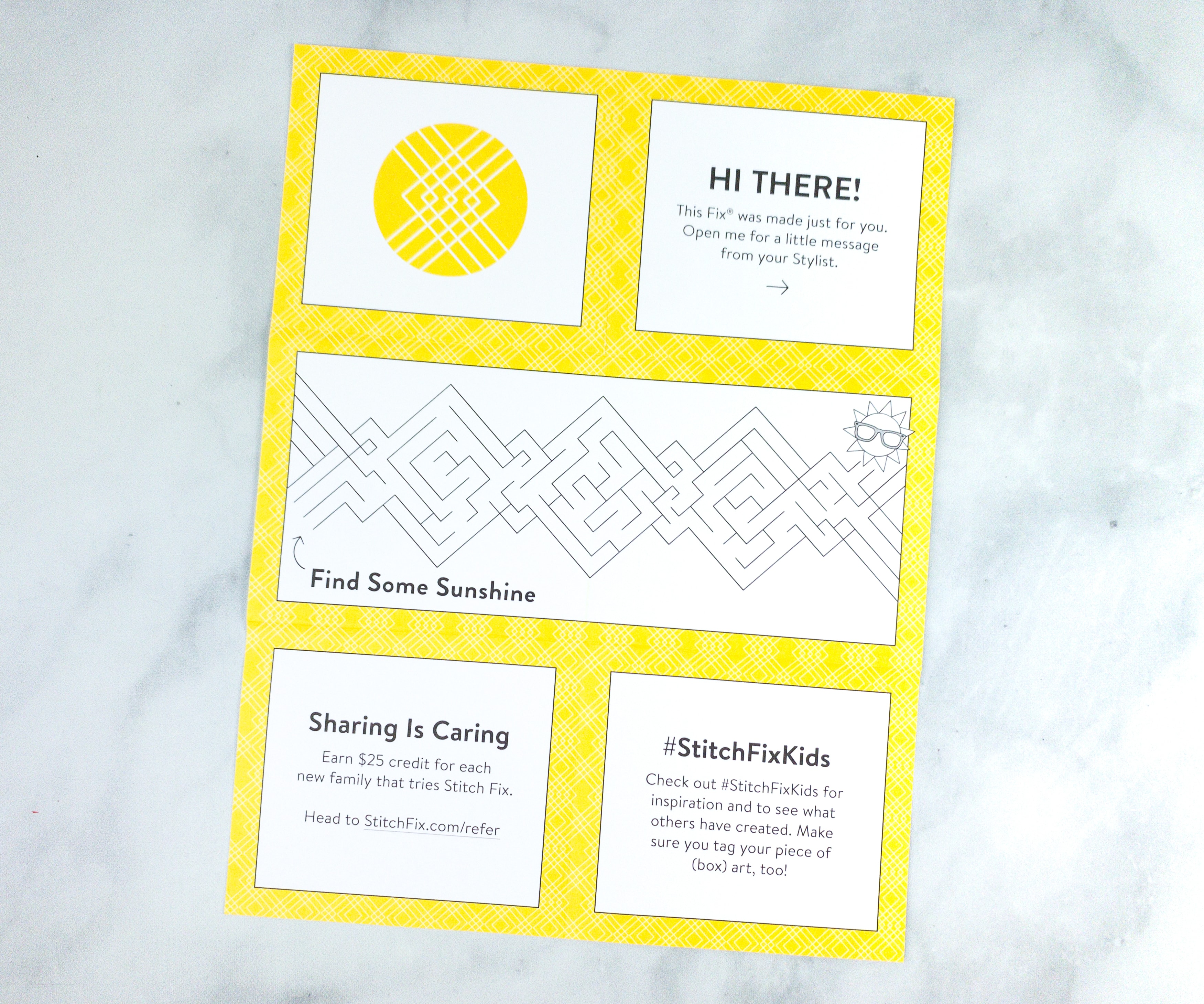 Inside the envelope is a personal message from the stylist and a rundown of the items in the box.
Here's a list of all the items included in this month's Stitch Fix along with their size, color, and price.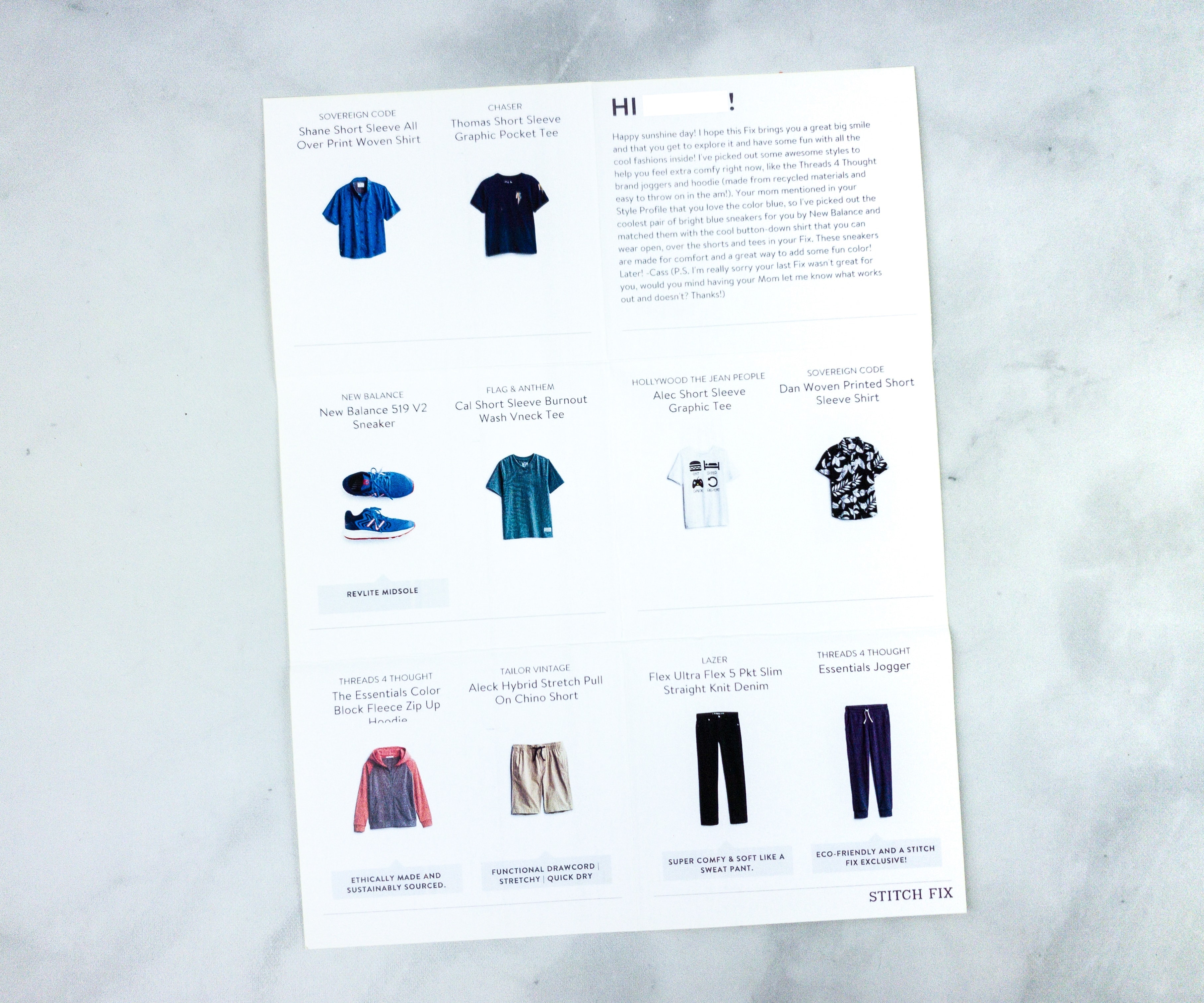 They don't have a styling guide like in the other Stitch Fix lines, because of the number of items in the kids' box.
All the items are neatly packed! They just stack 'em and wrap 'em in tissue, so you don't have to open a ton of plastic bags.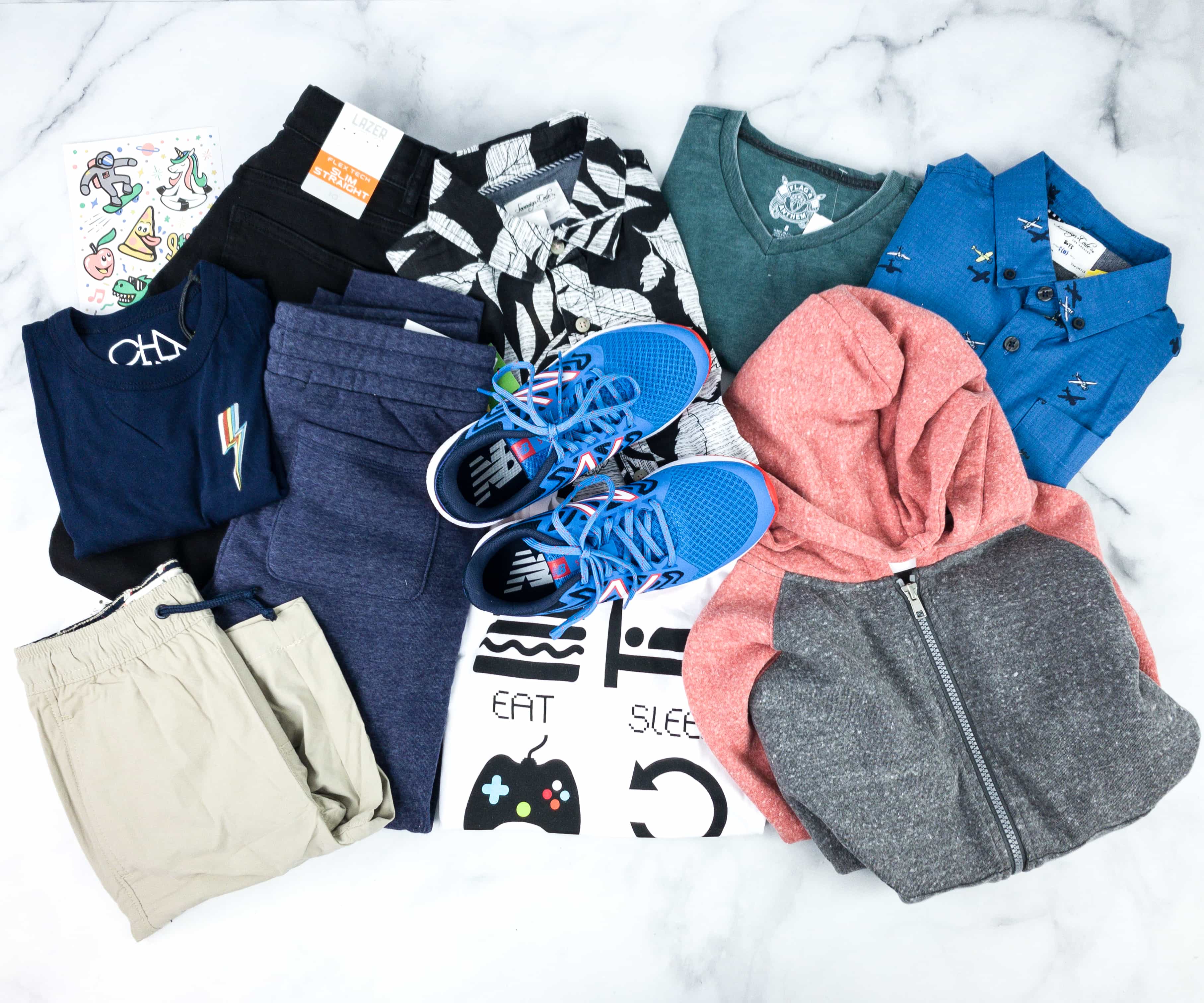 Everything in my box!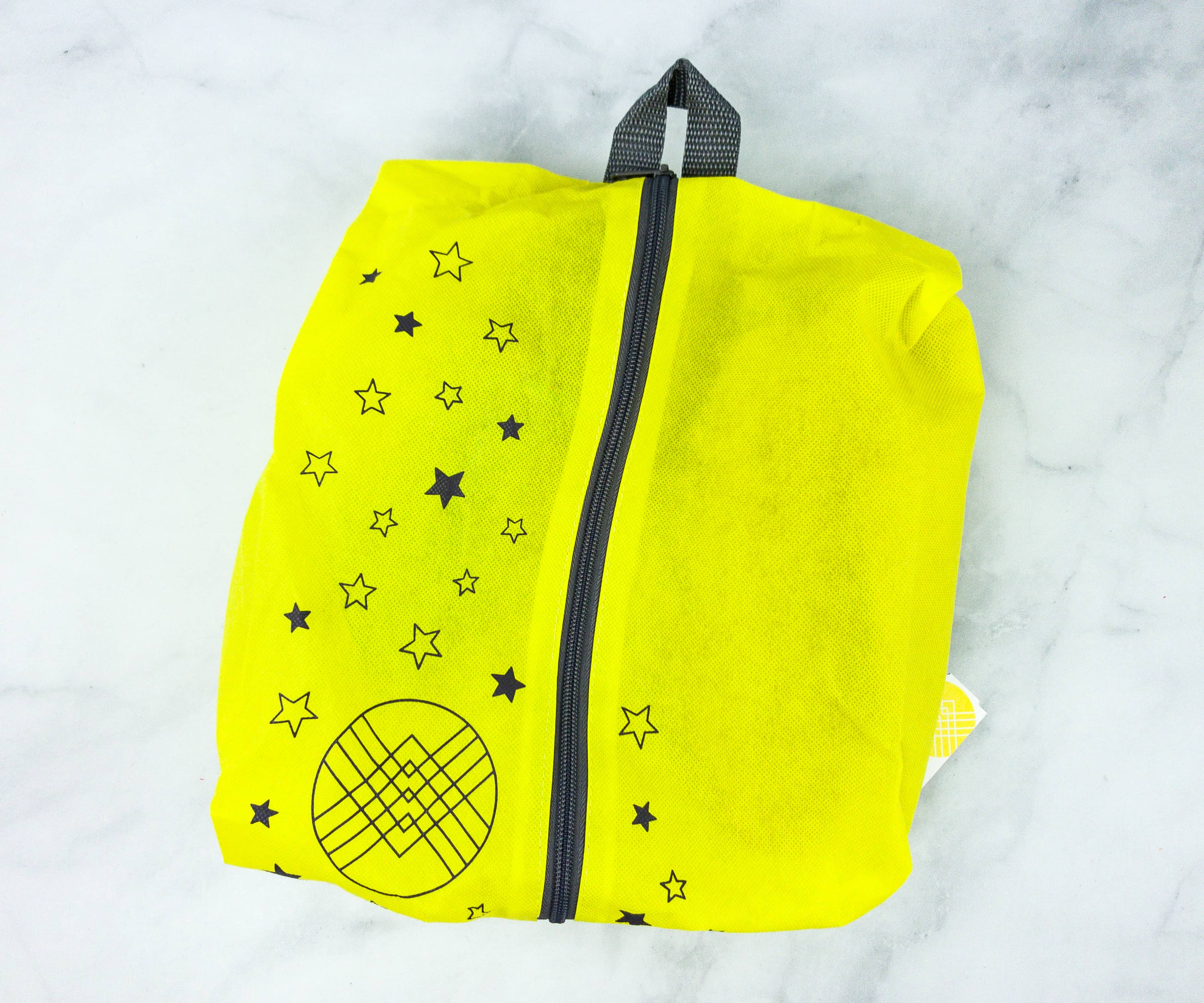 New Balance 510v2 Sneaker ($44) Like other footwear from Stitch Fix, this pair of sneakers came in a yellow reusable pouch that can double as a travel case for the shoes!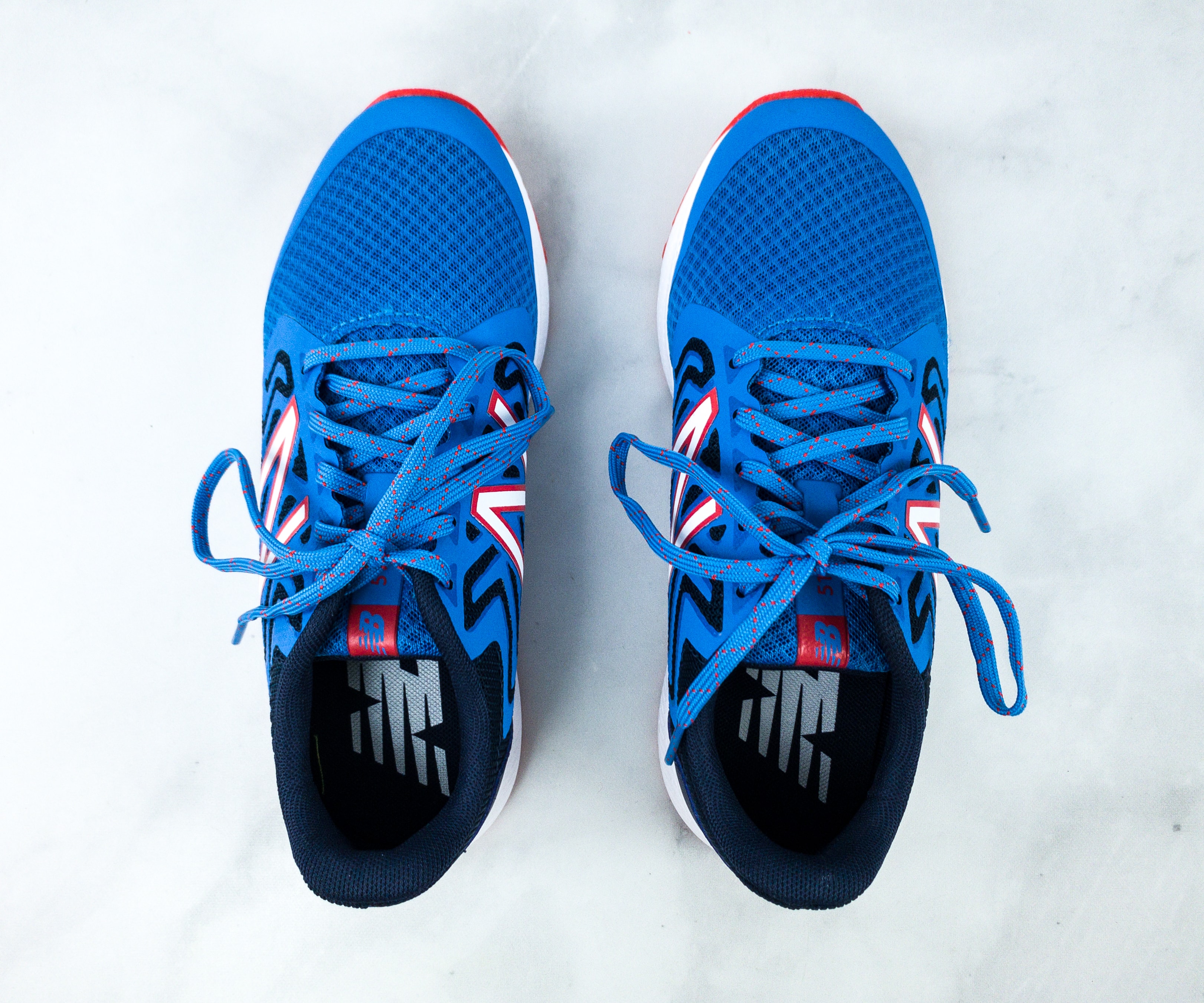 This pair of sneakers look really good! The colors are vibrant and fun!
The base color is blue with hints of red, black, and white all over. The lace is the same blue color as the shoe itself but it has red specks all over for added dimension.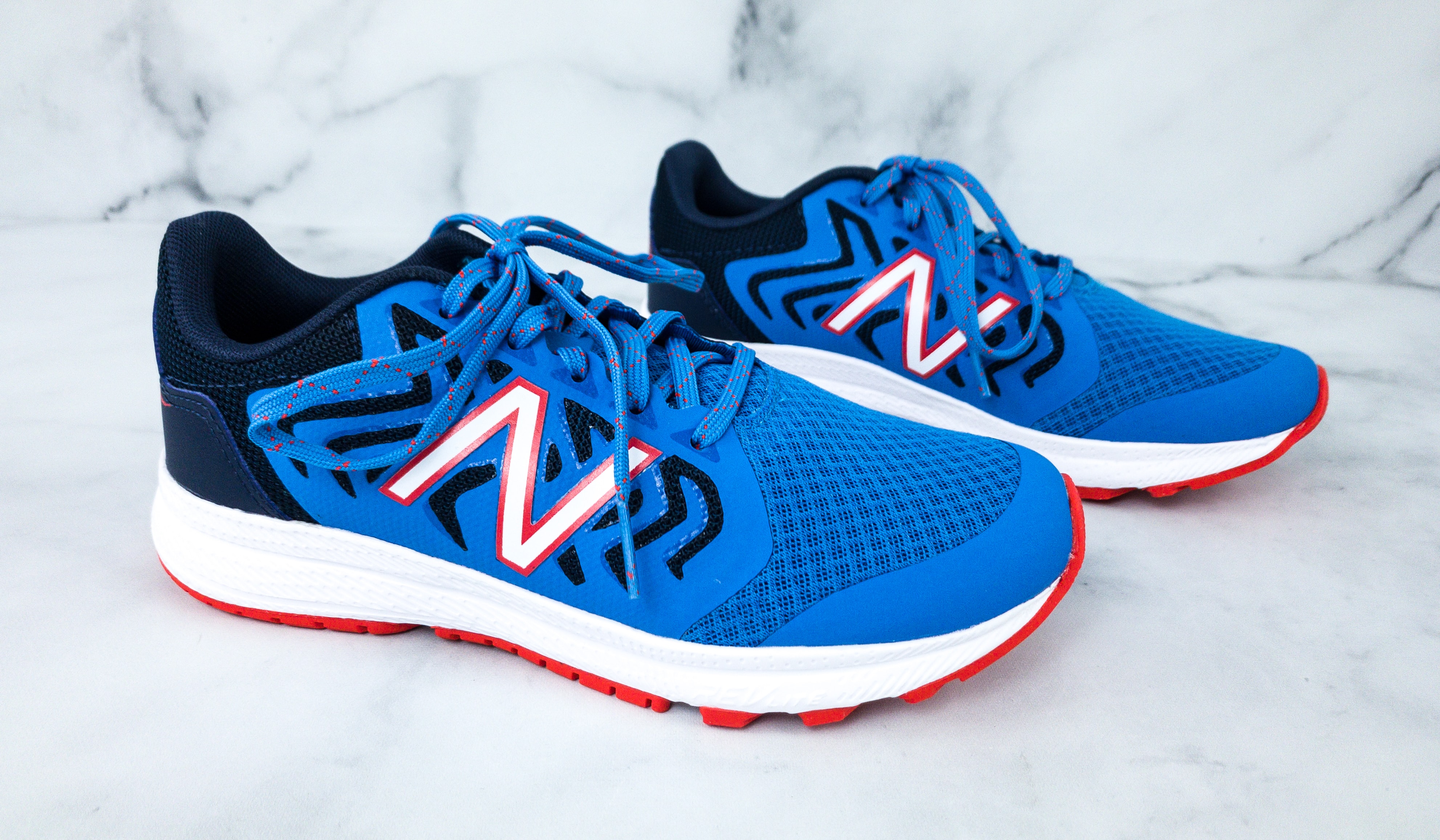 It boasts of the brand logo/l on the sides which is a letter N printed in white and outlined with red.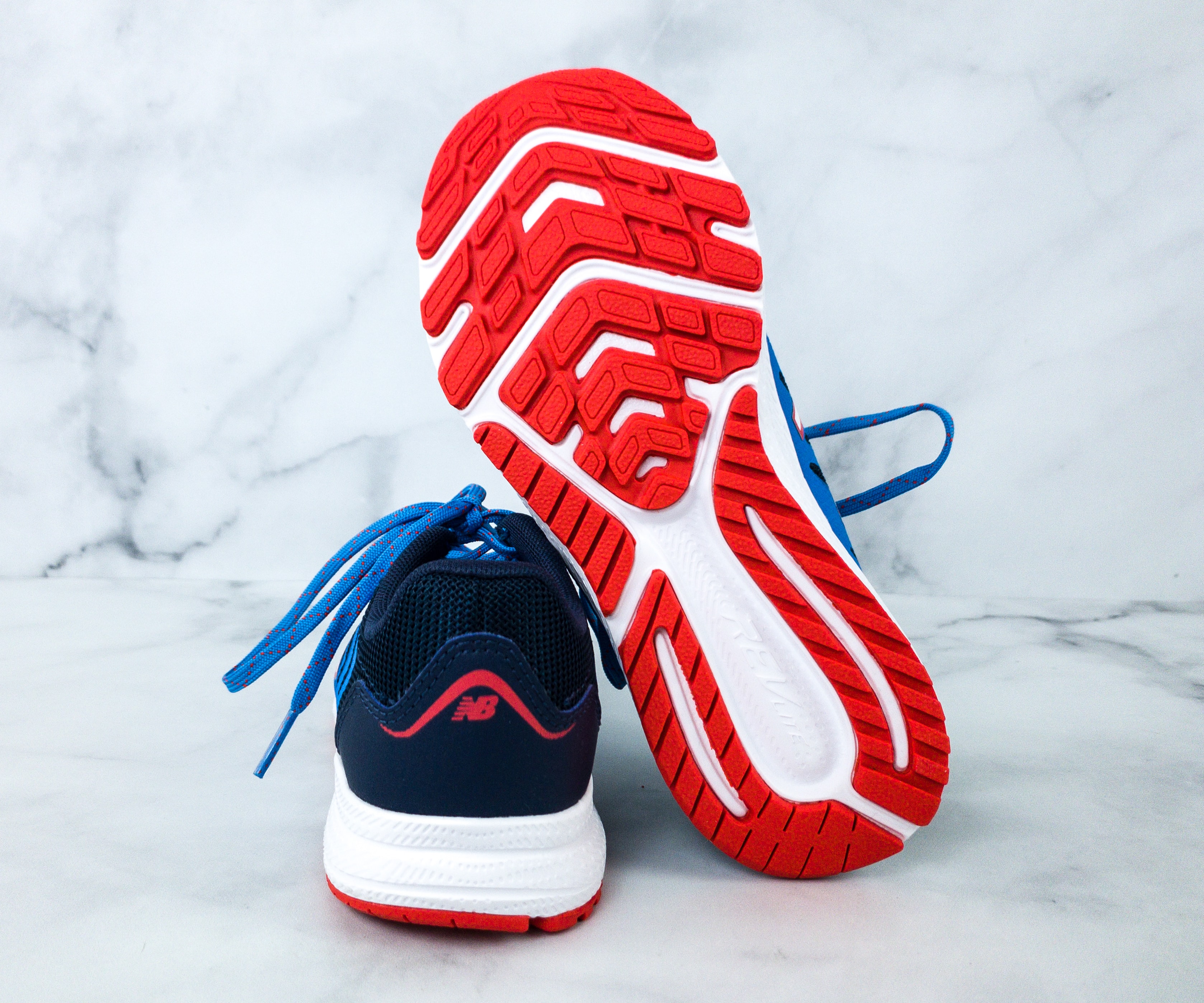 The sole has a nice grip so it's safe for kids to wear.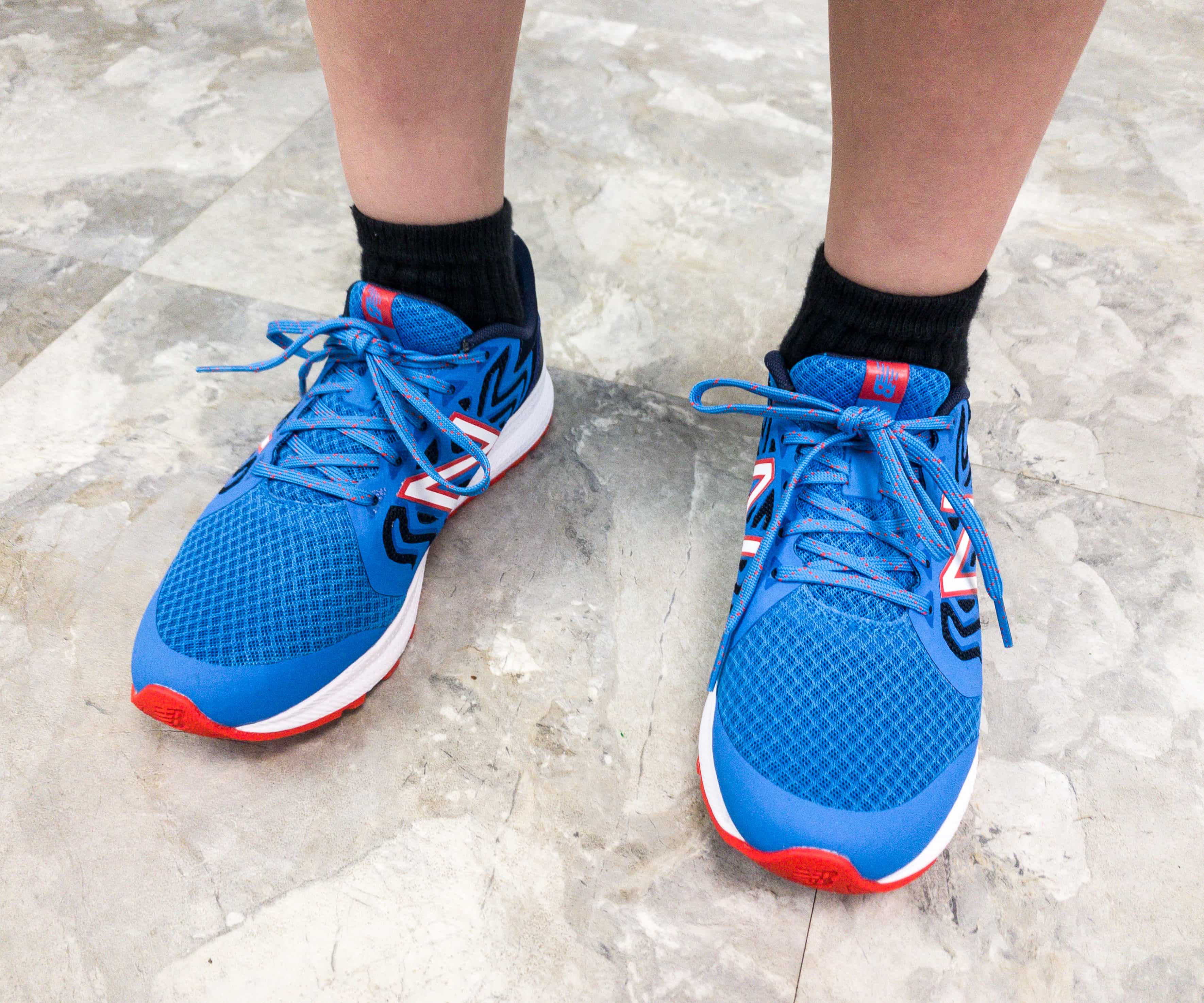 It's soft and comfortable when worn and my son really liked it. It's has a sporty vibe and I really think this is a nice pair of shoes he can use for walking or running!
Threads 4 Thought Essentials Jogger ($24) For a sporty look, here's a jogger that pairs well with the blue sneakers!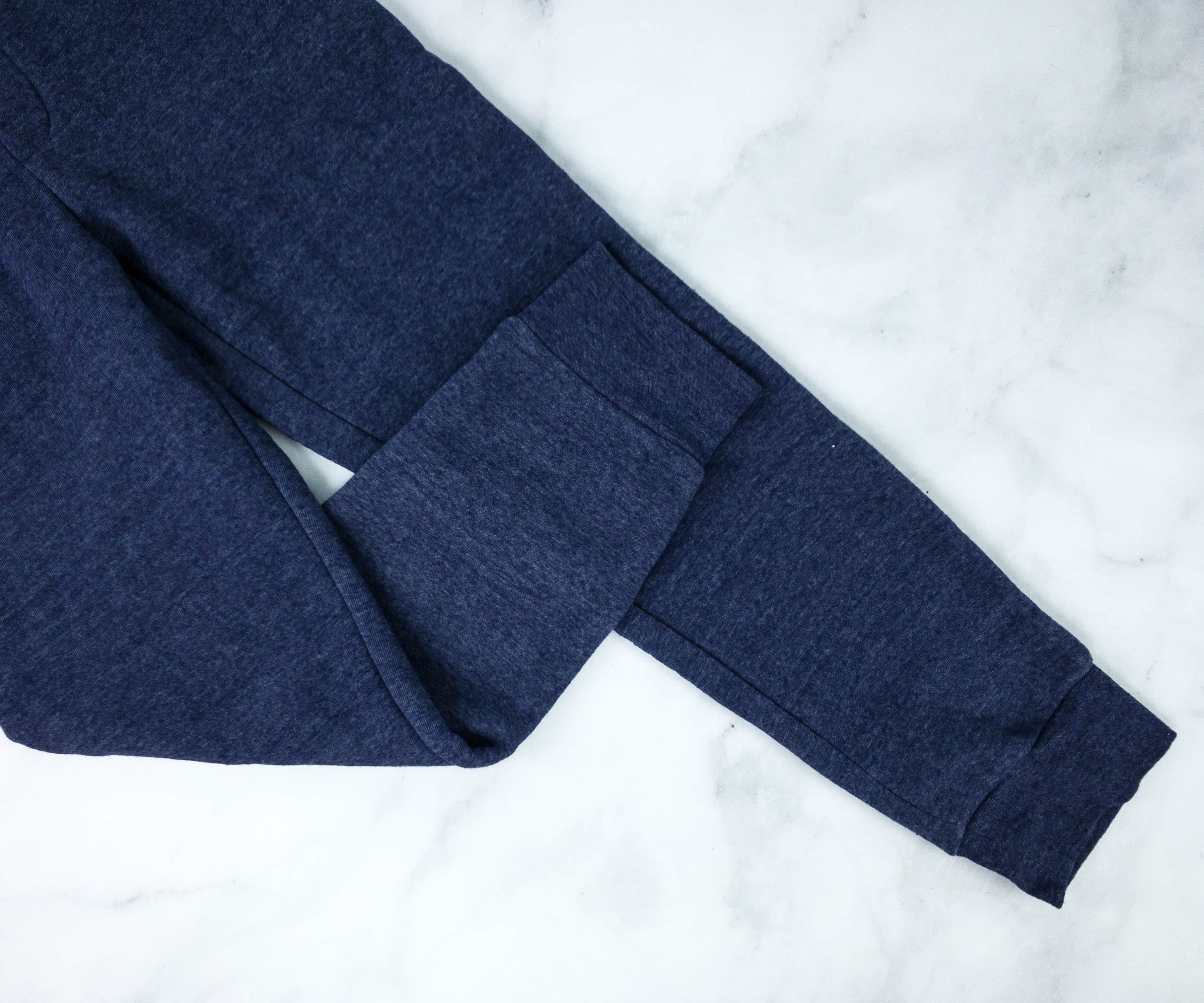 It's very stylish and comfortable. The fabric used is very soft and I like that it has cuffs at the bottom because my son is very active and this way he can move freely when he wants to without worrying if the pants will ride up.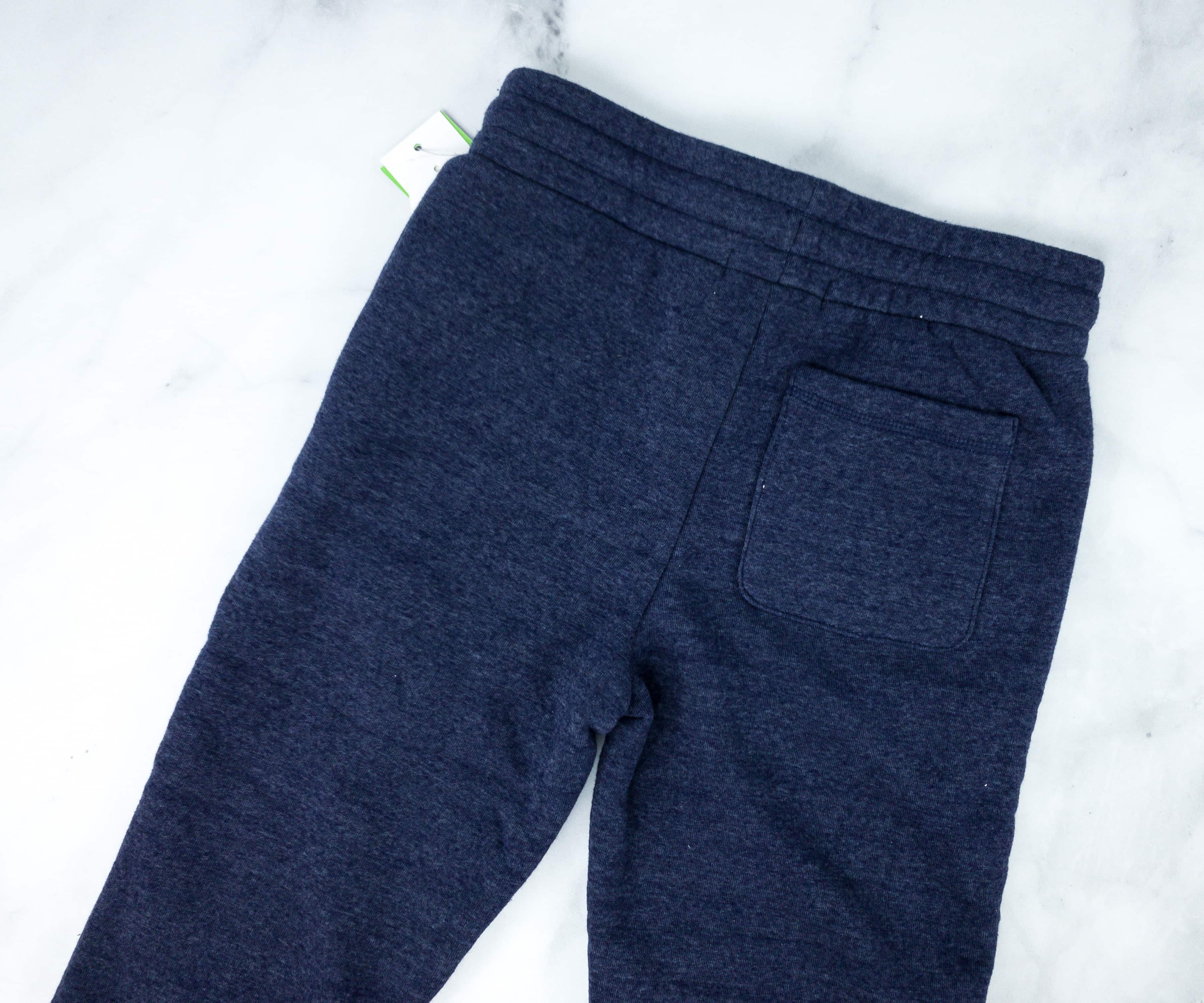 The pants have a small pocket at the back as well.
Hollywood The Jean People Alec Short Sleeve Graphic Tee ($12) This white tee fits my son perfectly. It's made from cotton, so it's smooth and breathable.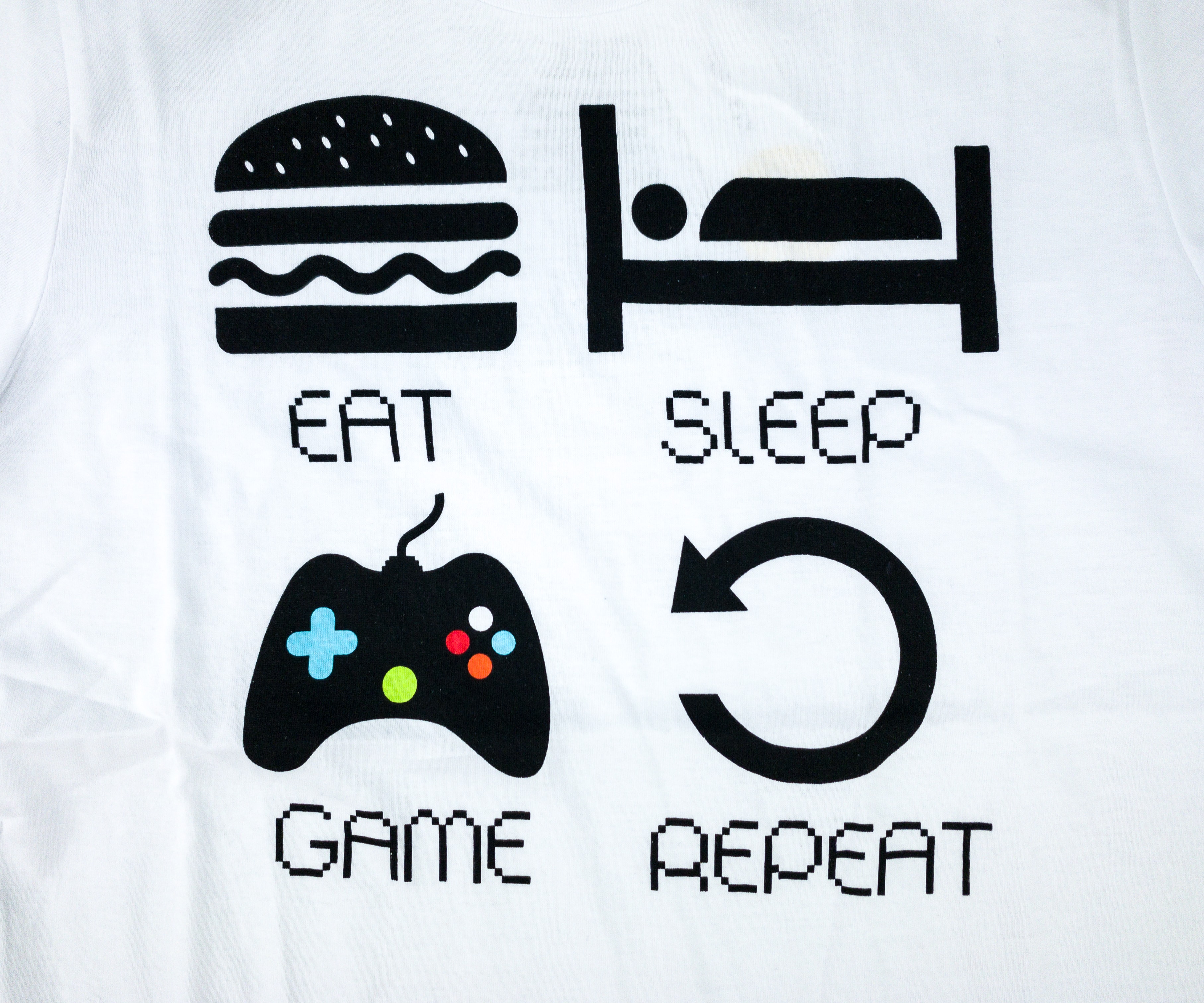 It has a cute print that my son approves! It says "eat, sleep, game, repeat"!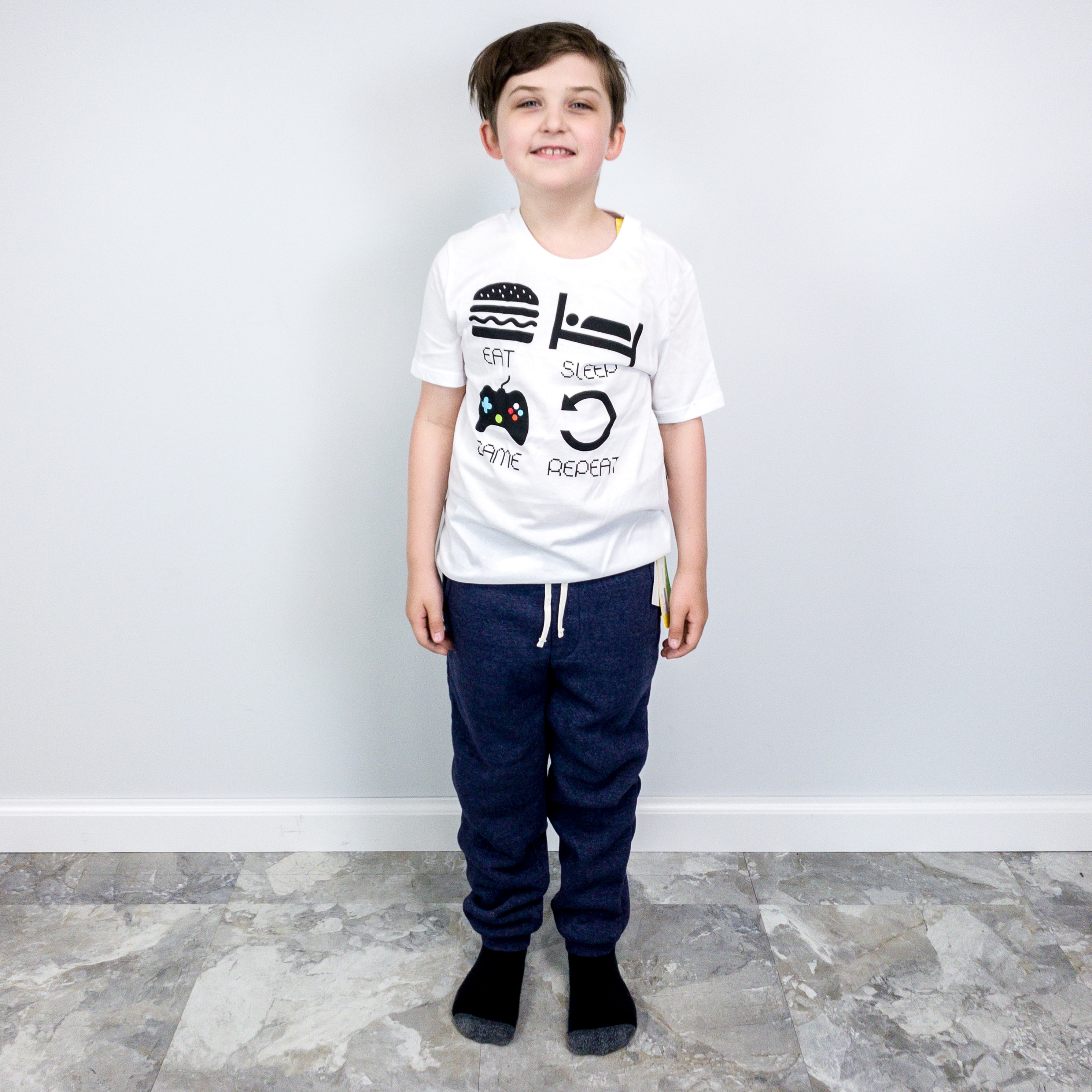 My son likes how the tee matches the jogger pants!

Chaser Thomas Short Sleeve Graphic Pocket Tee ($16) Here's another shirt and this time it comes in a navy blue color.
It has a thunder print on the left chest part, composed of different colors.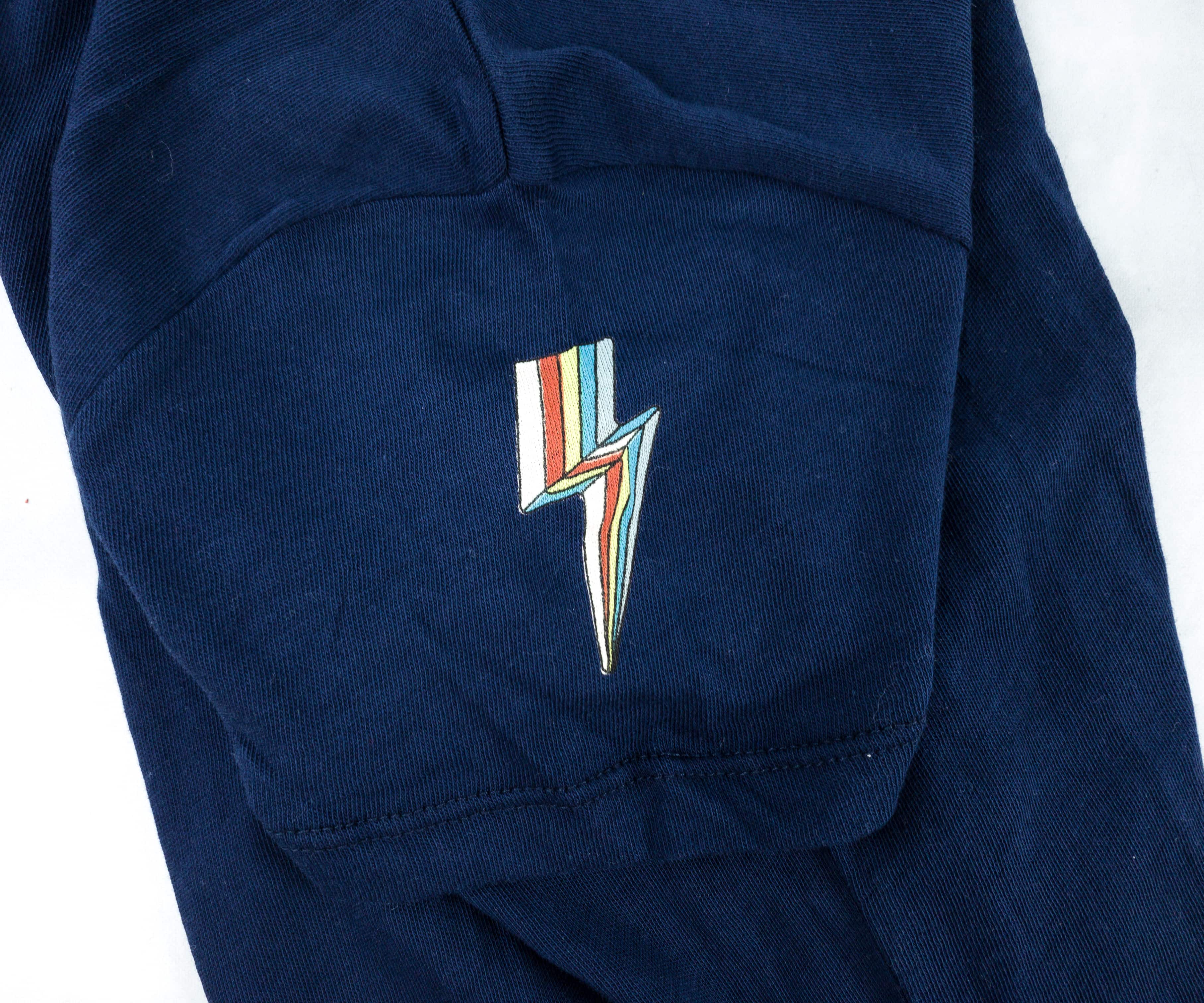 The same print goes on the side sleeve as an added detail.
This one also fits him well! He likes it!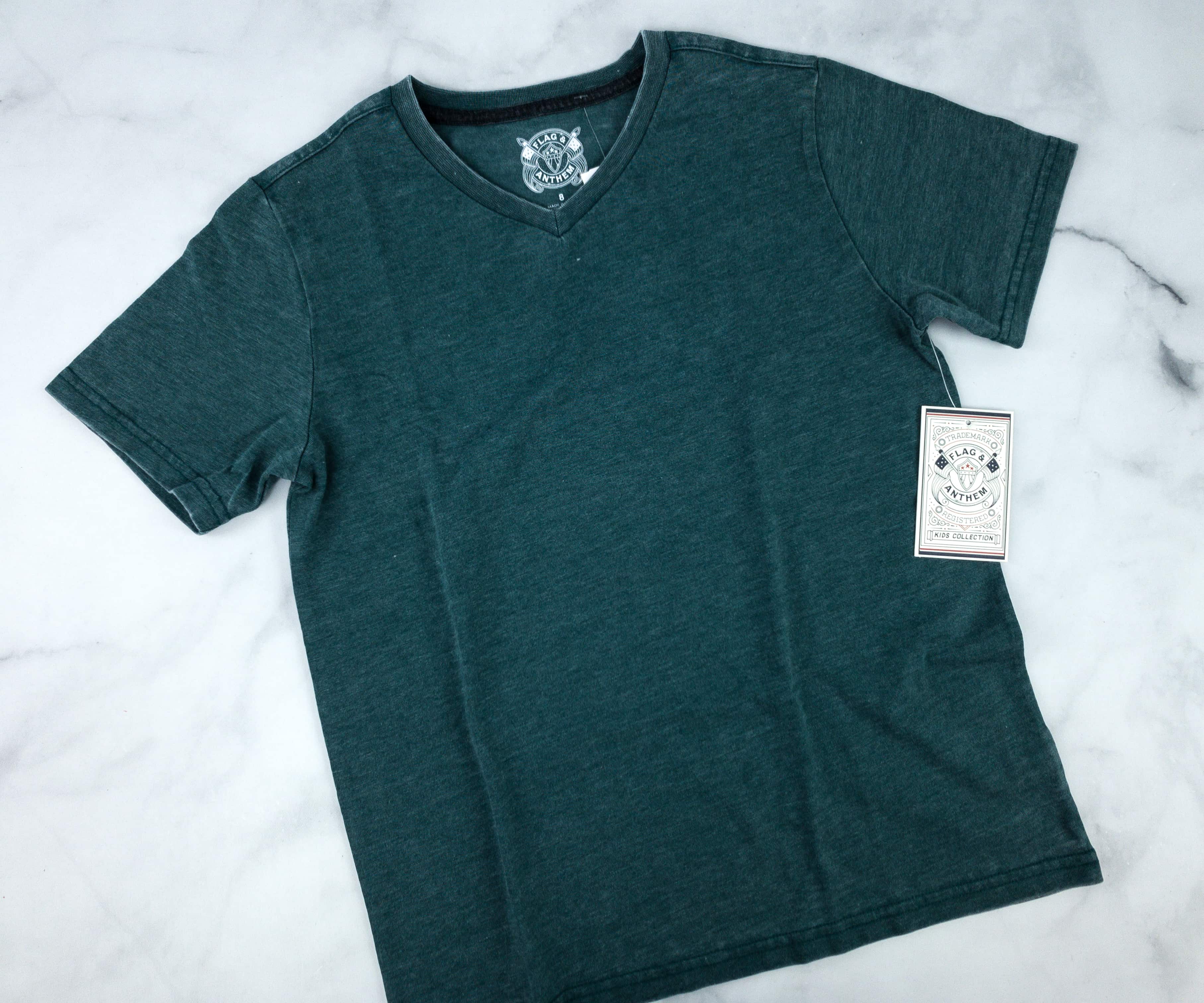 Flag & Anthem Cal Short Sleeve Burnout Wash Vneck Tee ($16) This v-neck shirt is really nice! It comes in a nice shade of green and I like that it's plain because it's perfect for matching with some of my son's jackets.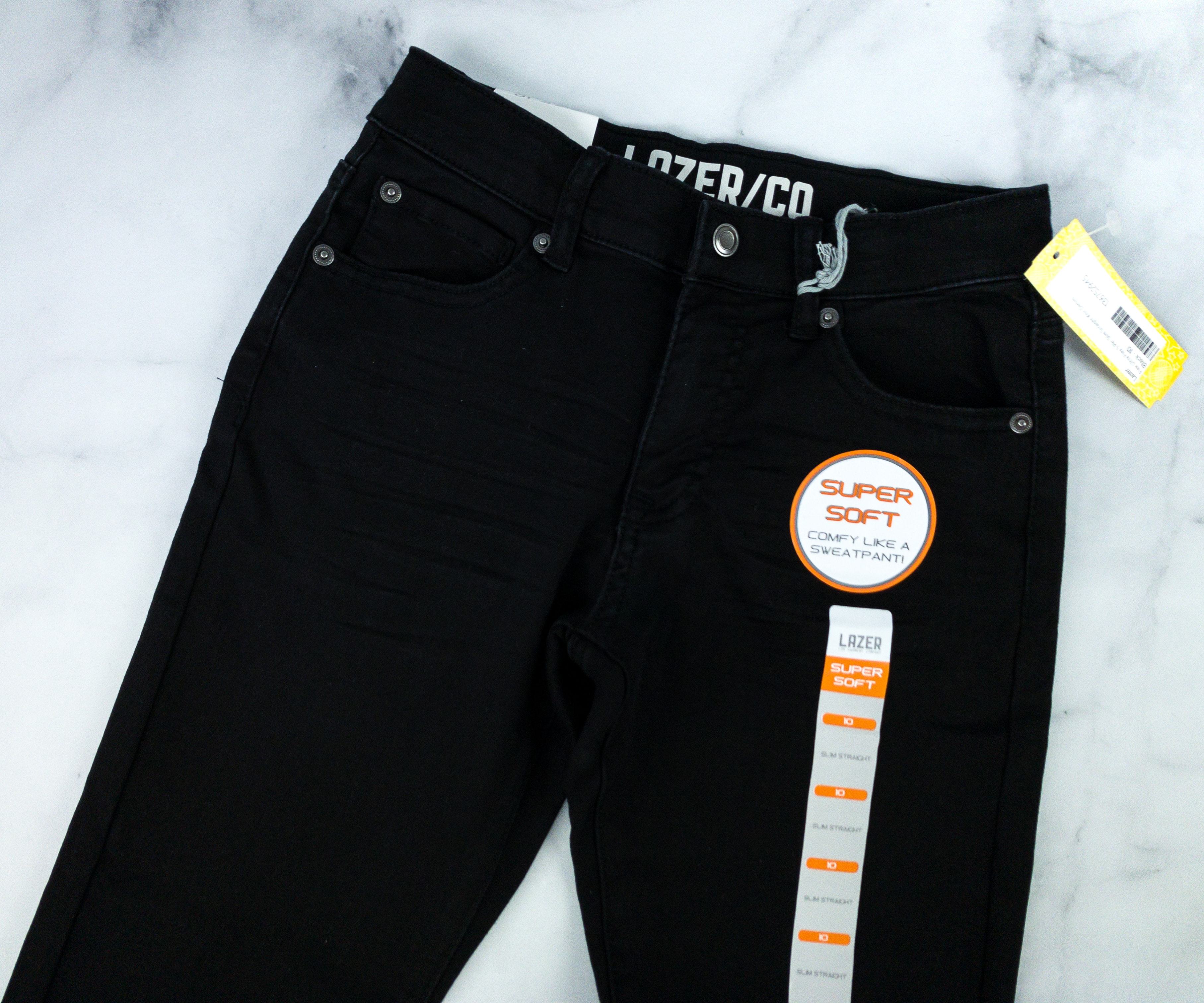 Lazer Flex Ultra Flex 5 Pkt Slim Straight Knit Denim ($24) The denim jeans are black and versatile. It's always nice to have a black pair of pants as it goes well with practically anything!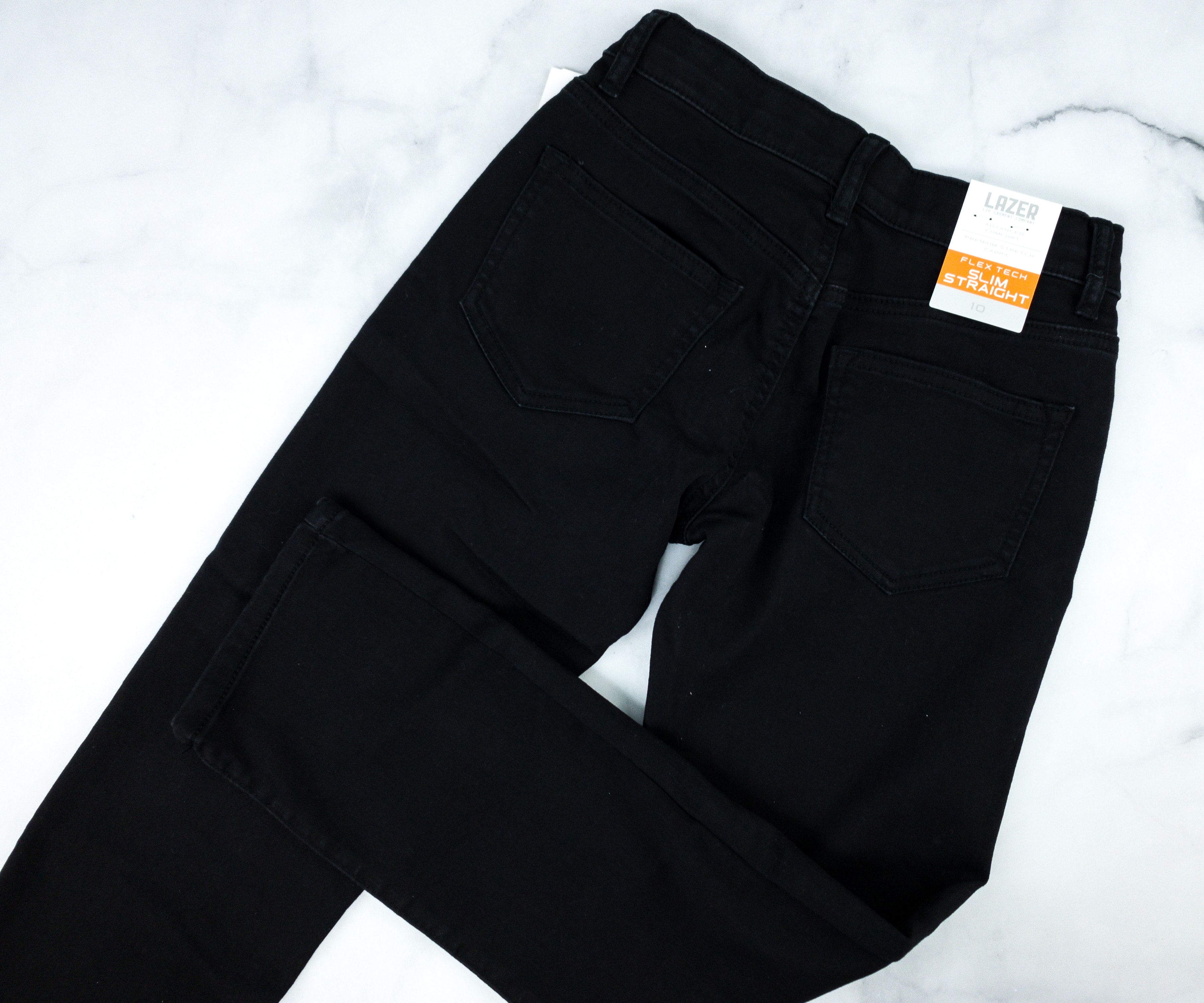 It's also super soft that my son can comfortably move around while wearing it. It has back pockets as well.
Another outfit he likes! The black pants will really match anything and I'm a fan of the v-neck shirt!
Sovereign Code Shane Short Sleeve All Over Print Woven Shirt ($22) The fix also includes a cute polo! It's in blue and it has little planes printed on it!
It has buttons that are very durable and stylish. It comes with a front pocket as well.
There is also a brand tag on the bottom left.
It's perfect with black pants for a more formal look and it can also be paired with shorts for a more laid-back and casual style!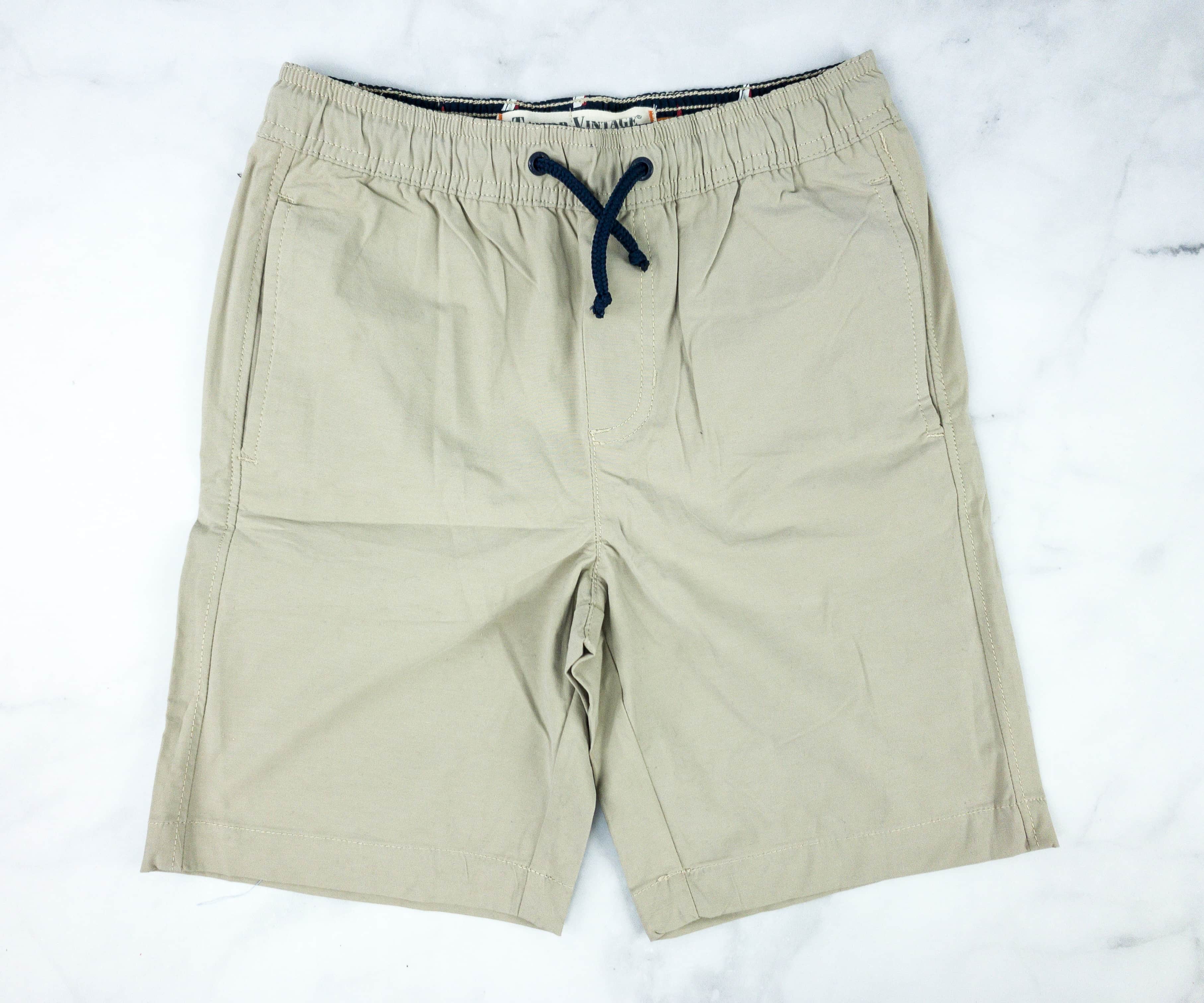 Tailor Vintage Aleck Hybrid Stretch Pull on Chino Short ($20) When we first saw this, we thought this short will definitely look good with a pair of sneakers!
It has two back pockets and the color looks great as well.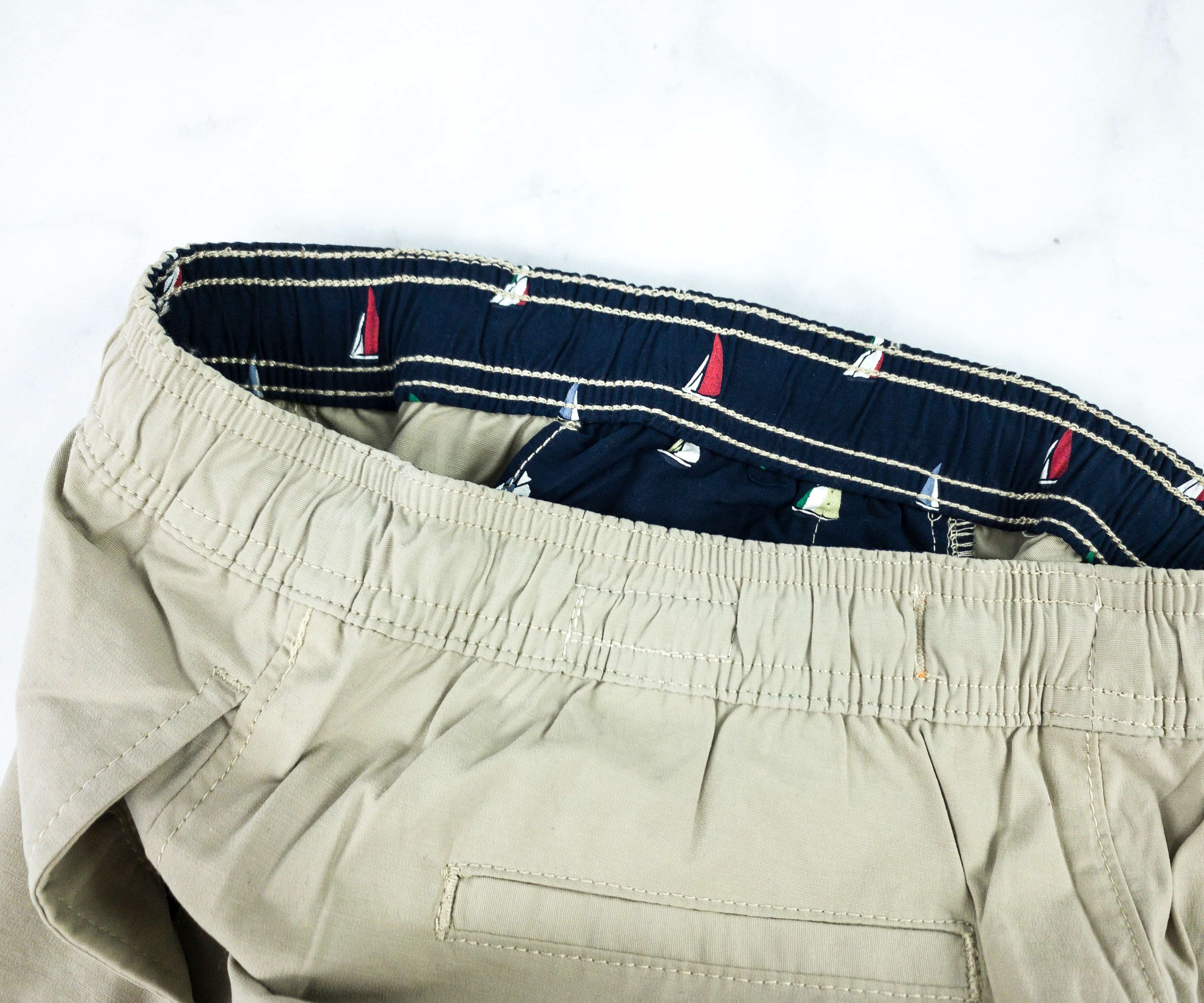 It has an elastic waist that makes it easy to wear. You can also tie the lace in front if you want to tighten the fit!
Sovereign Code Dan Woven Printed Short Sleeve Shirt ($22) The black floral print on this shirt makes it feel like summer! The shirt and shorts really look good on my son. It's a very casual look and it's something comfortable to lounge on as well.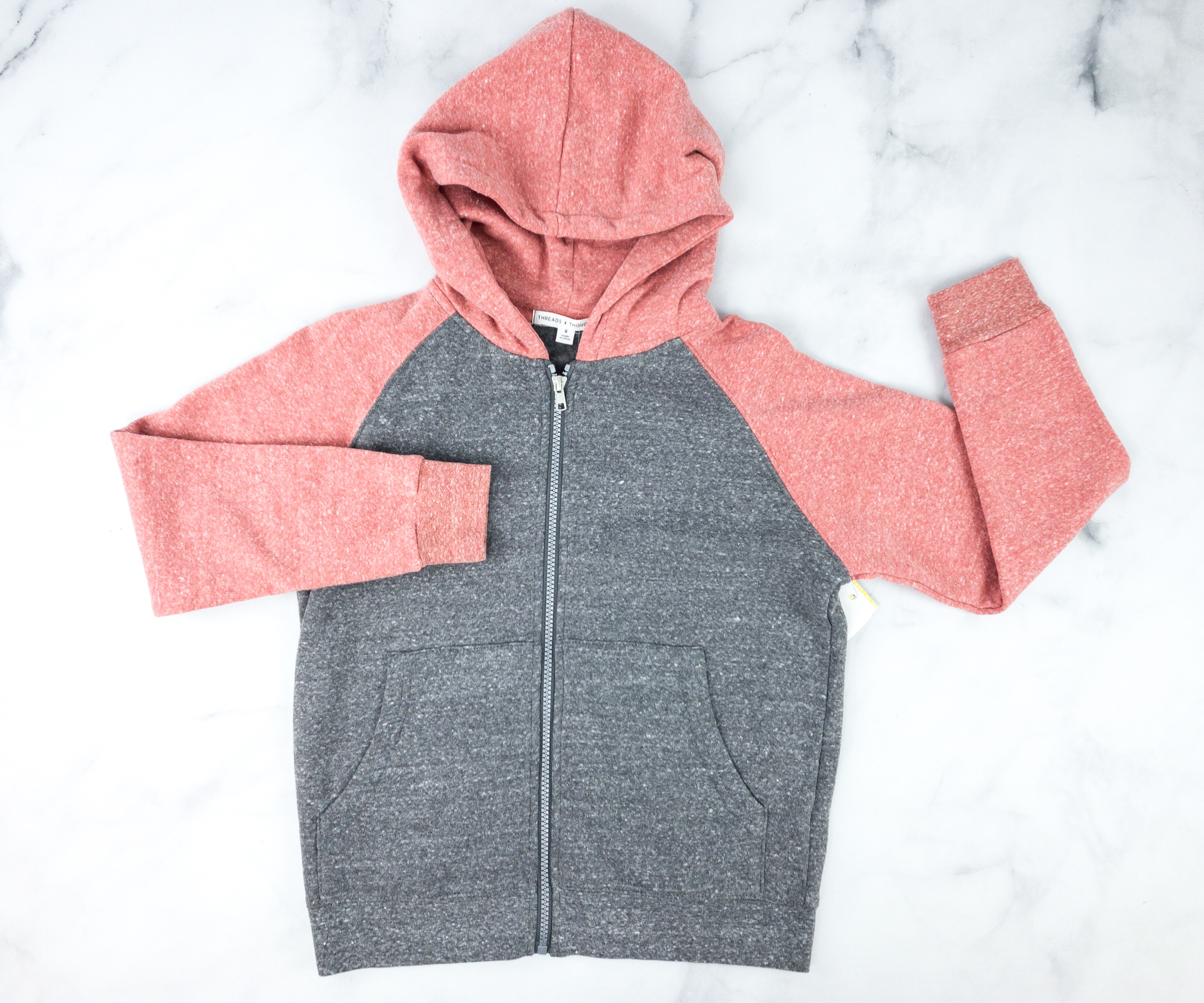 Threads 4 Thought The Essentials Color Block Fleece Zip Up Hoodie ($24) To cap off the fix, here's a jacket! The color combination is very nice. The hoodie and sleeves are in coral, while the rest of the hoodie is in gray.
It has a zipper that pulls all the way down so you can wear this jacket in multiple ways!
It has two front pockets in front for easy storage of small items! I love the fabric they used as it provides warmth but it's also light and airy at the same time!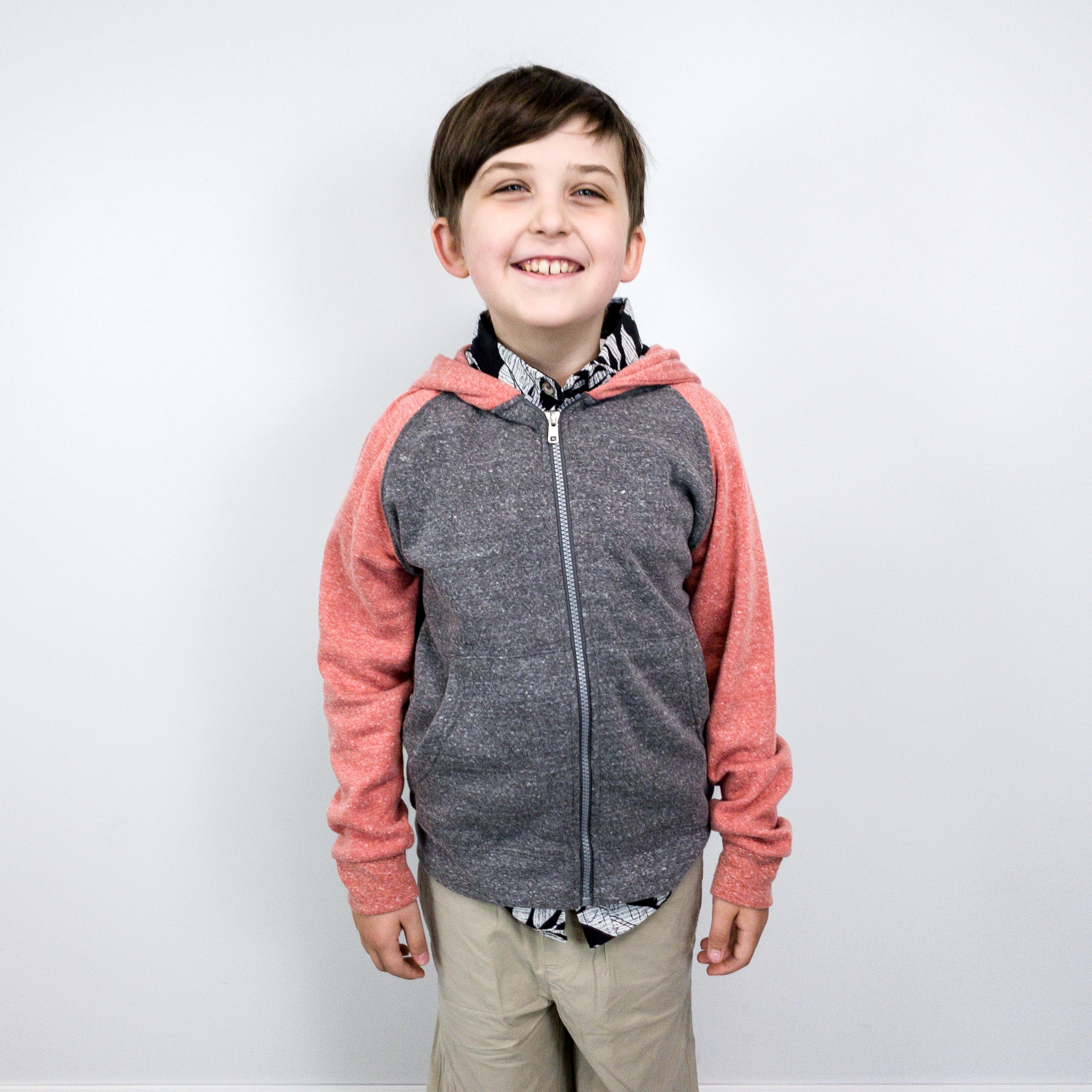 My son looks very sleek in all the styles included in this fix!
Everything fits my son really well and I'm so happy because he seems to love the whole fix! There were cool and comfortable tees, as well as versatile pants. They surely know what kinds of clothing pieces my son likes. The items are also easy to mix and match and, most importantly, appropriate for the season. Stitch Fix makes a convenient way of adding new pieces to my son's wardrobe! He can try on everything at home and, in case there's something he doesn't like, returning them through the mail is pretty easy as well. Their flexibility is really amazing!
Are you getting the Stitch Fix Kids box too?