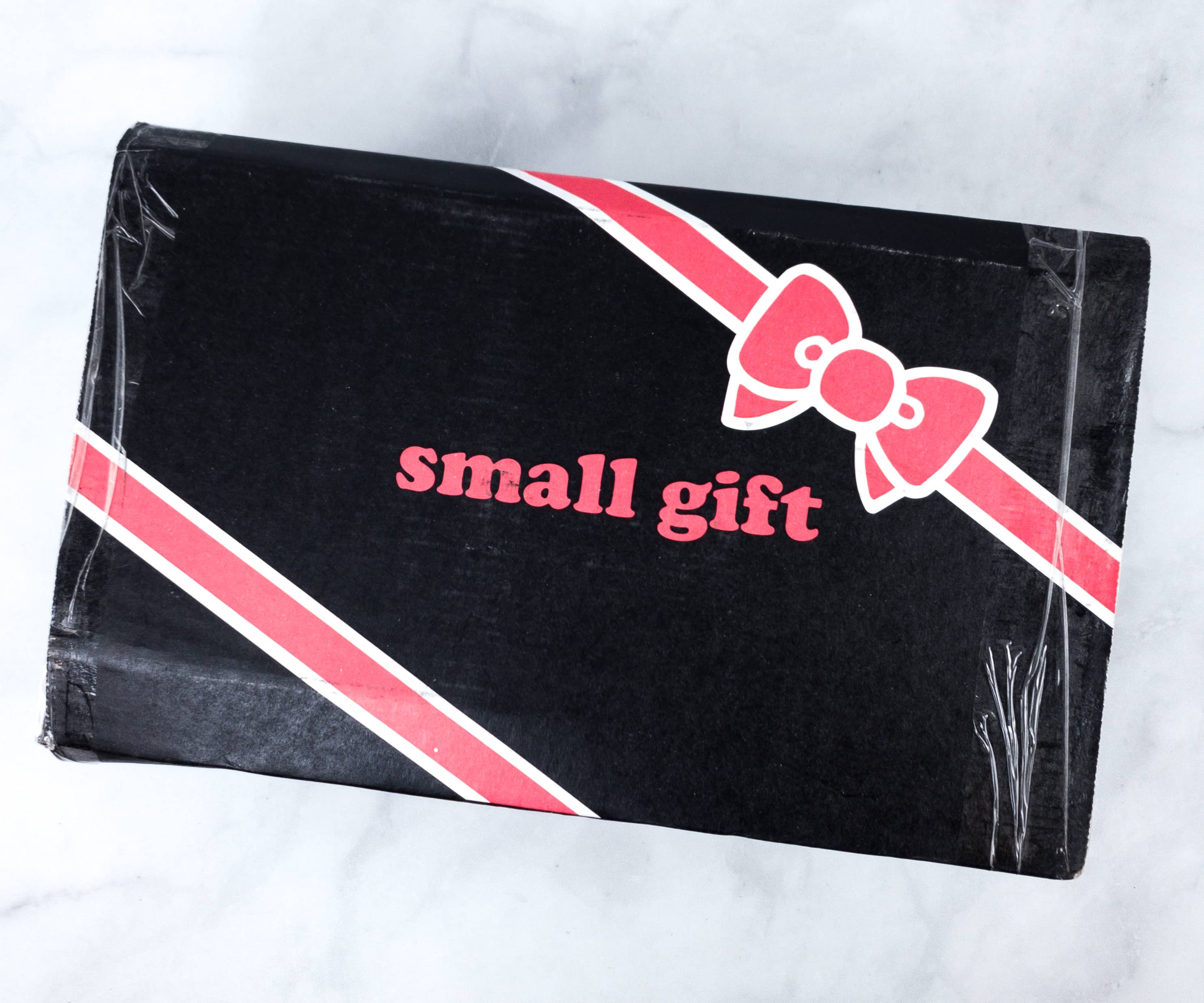 Hello Kitty and Friends is a kawaii subscription box from Loot Crate featuring the cutest and the most likeable Sanrio characters. The subscription costs $34.95 per quarter, and you'll get a mystery box filled with super cute items. If you grew up collecting Hello Kitty, Bad Badtz Maru, My Melody, or have more recently fallen in love with newer characters like Gudetama, then you'll definitely love this subscription!
DEAL: Save 15% on your subscription! Use coupon code HELLOSUBSCRIPTION15.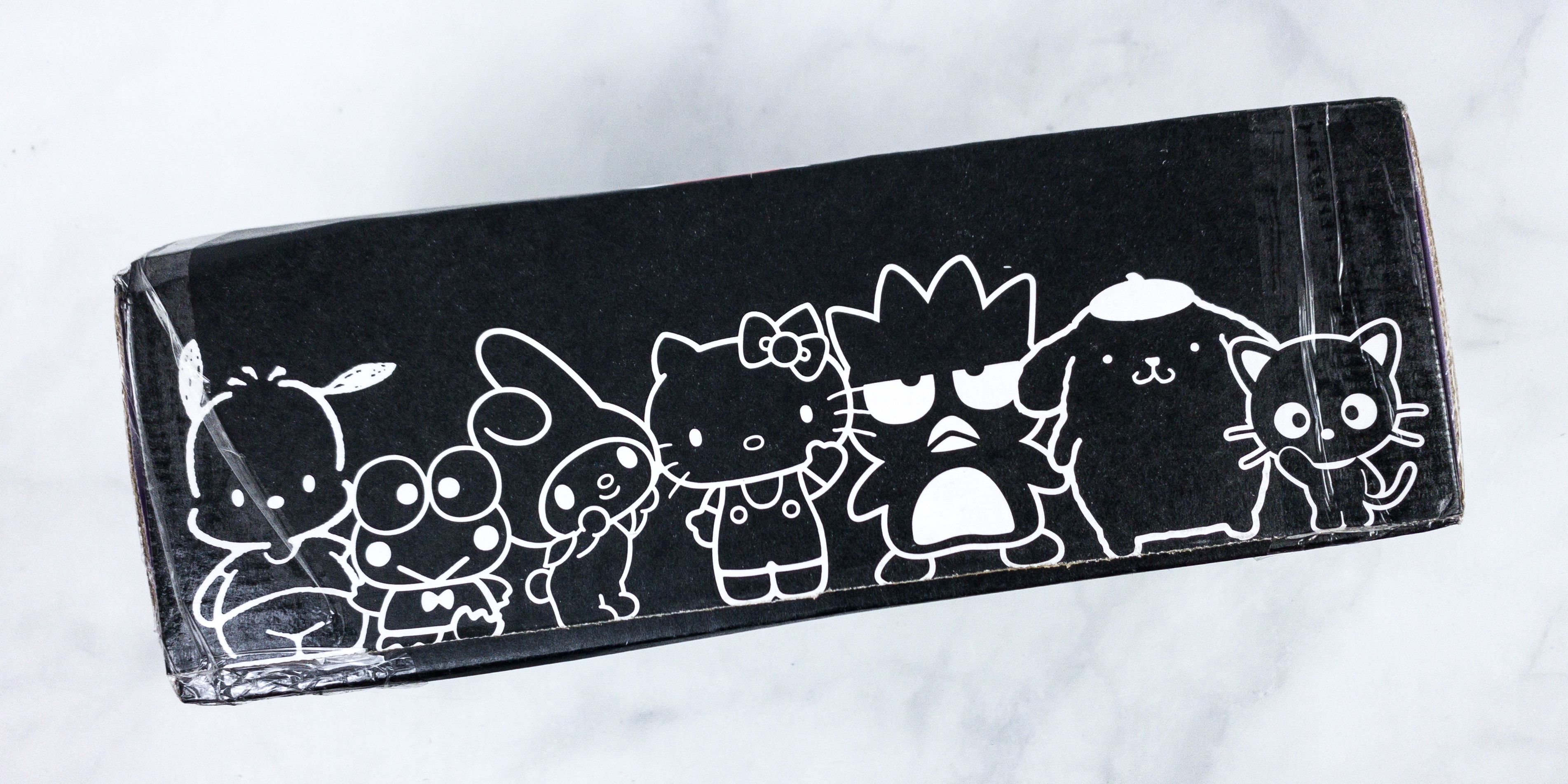 The items came in a black box with cute doodles of Sanrio characters on the side.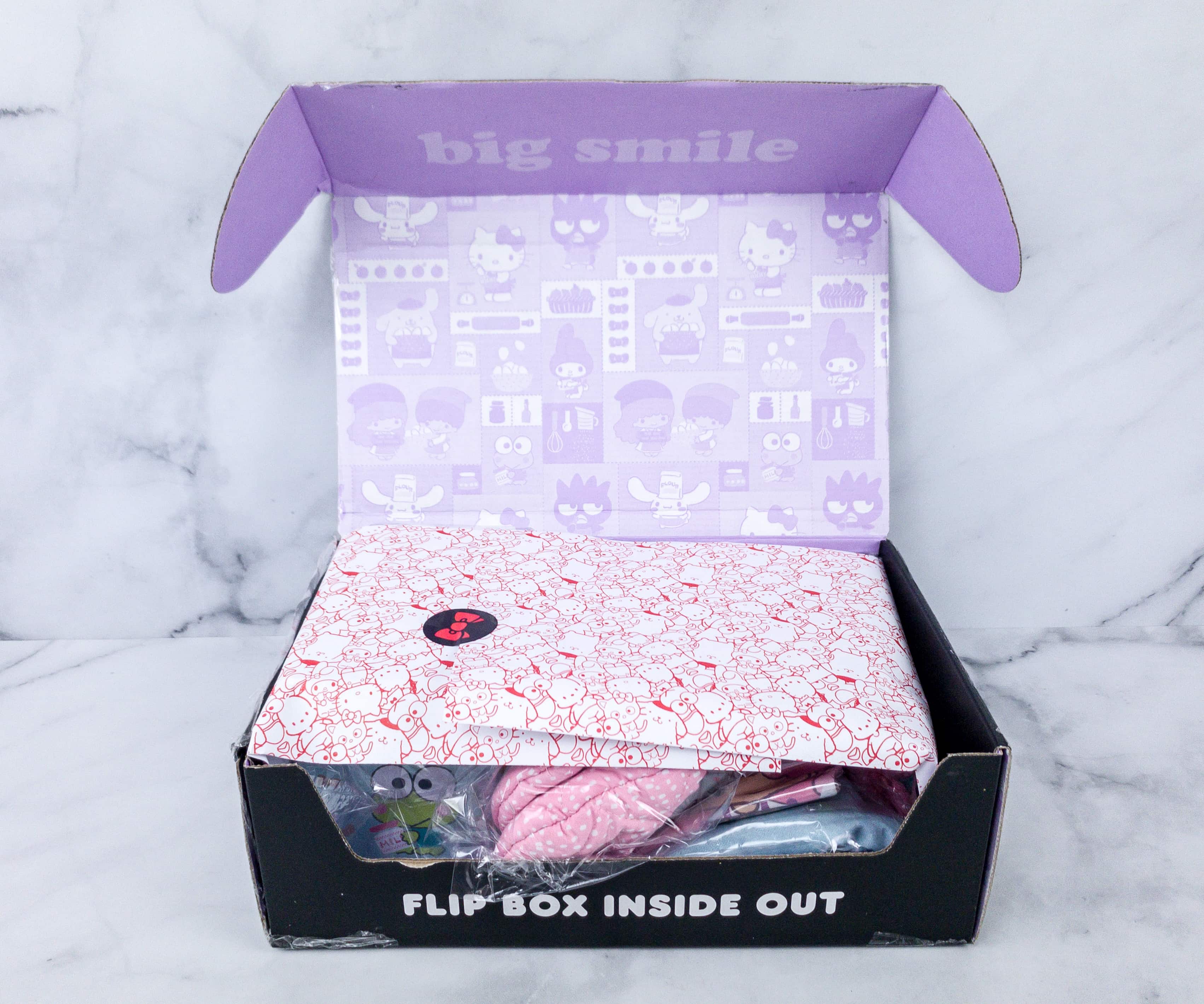 There's an instruction to flip the box inside out!
The items were wrapped in Sanrio paper with Hello Kitty's ribbon as the sticker. The whole Sanrio gang is here!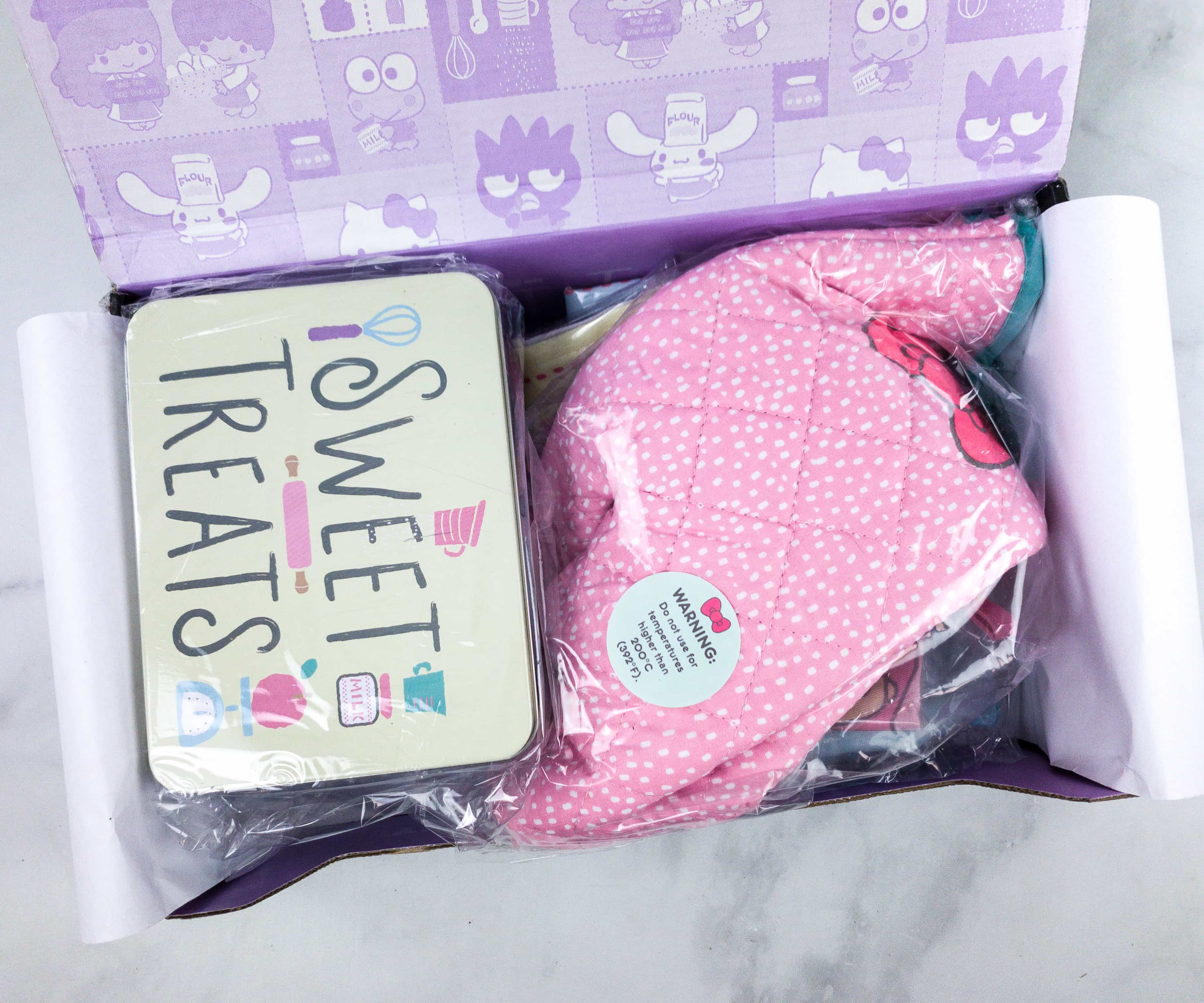 Some of the items were wrapped in plastic.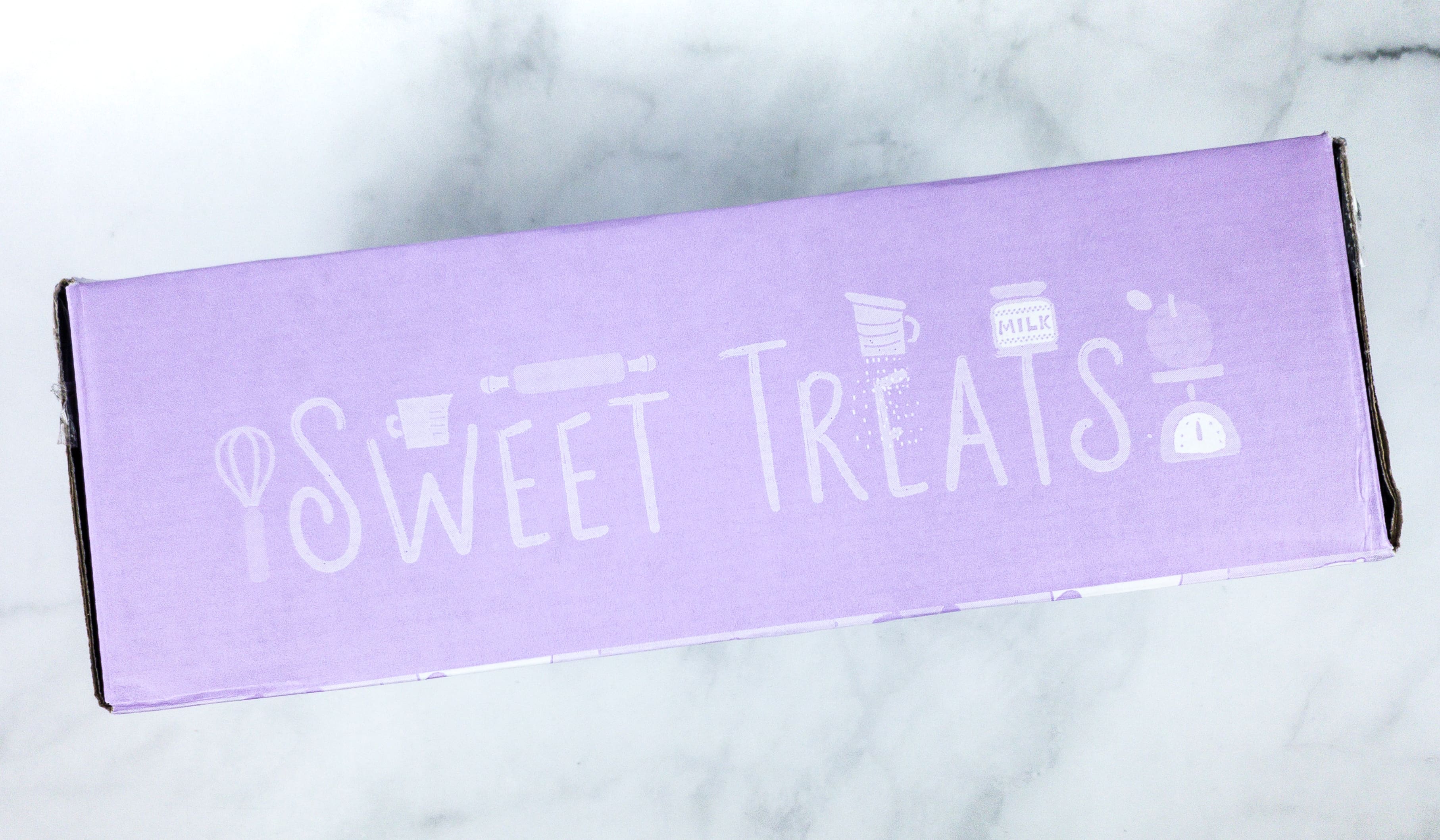 The December 2019 theme is SWEET TREATS!
Here's how the box looks like when flipped inside out! There are cute illustrations of Sanrio characters in purple.
This poster with the Sanrio characters is adorable! They're enjoying the sweet treats!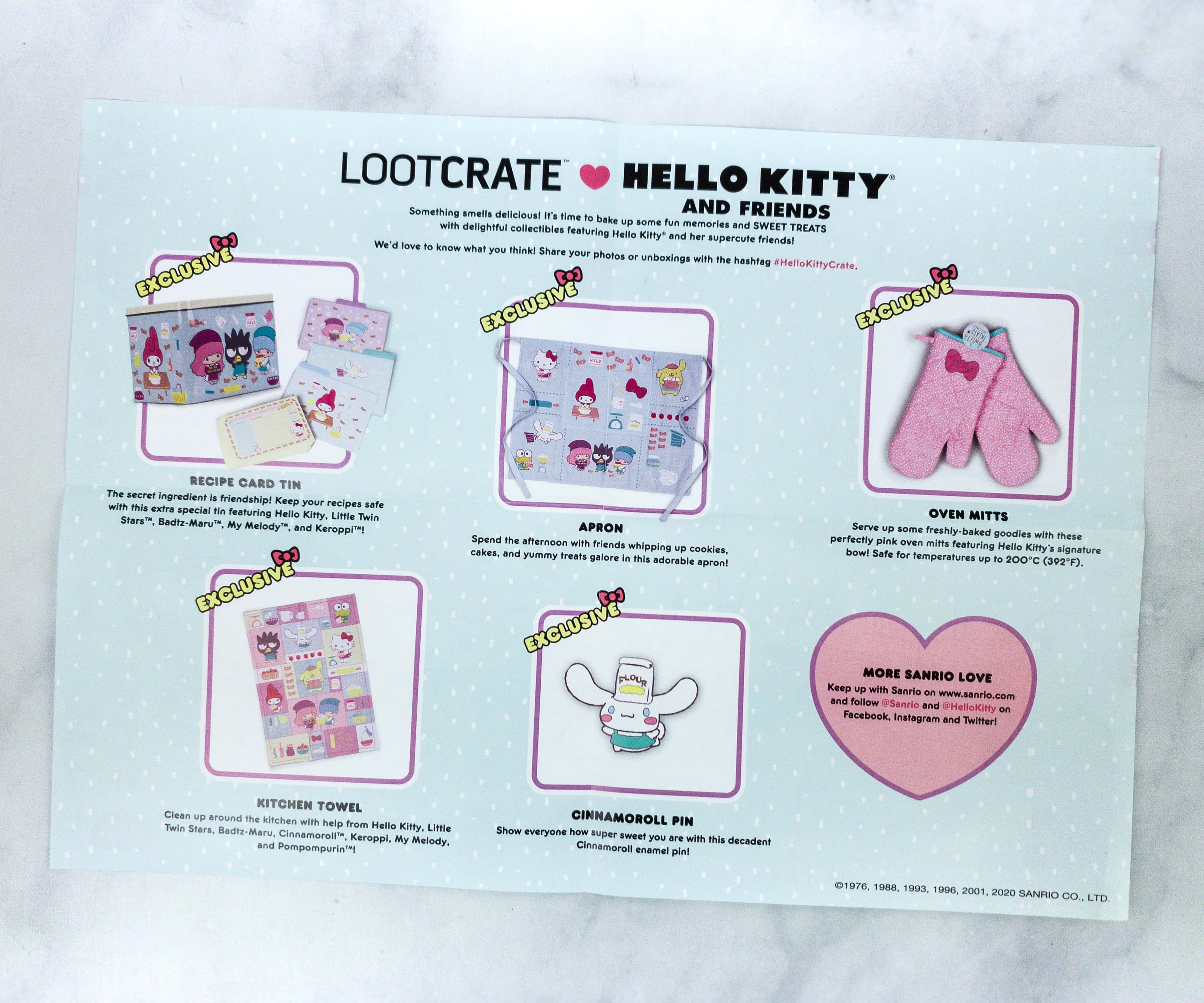 This cute information sheet provides item descriptions, as well as more information from Sanrio.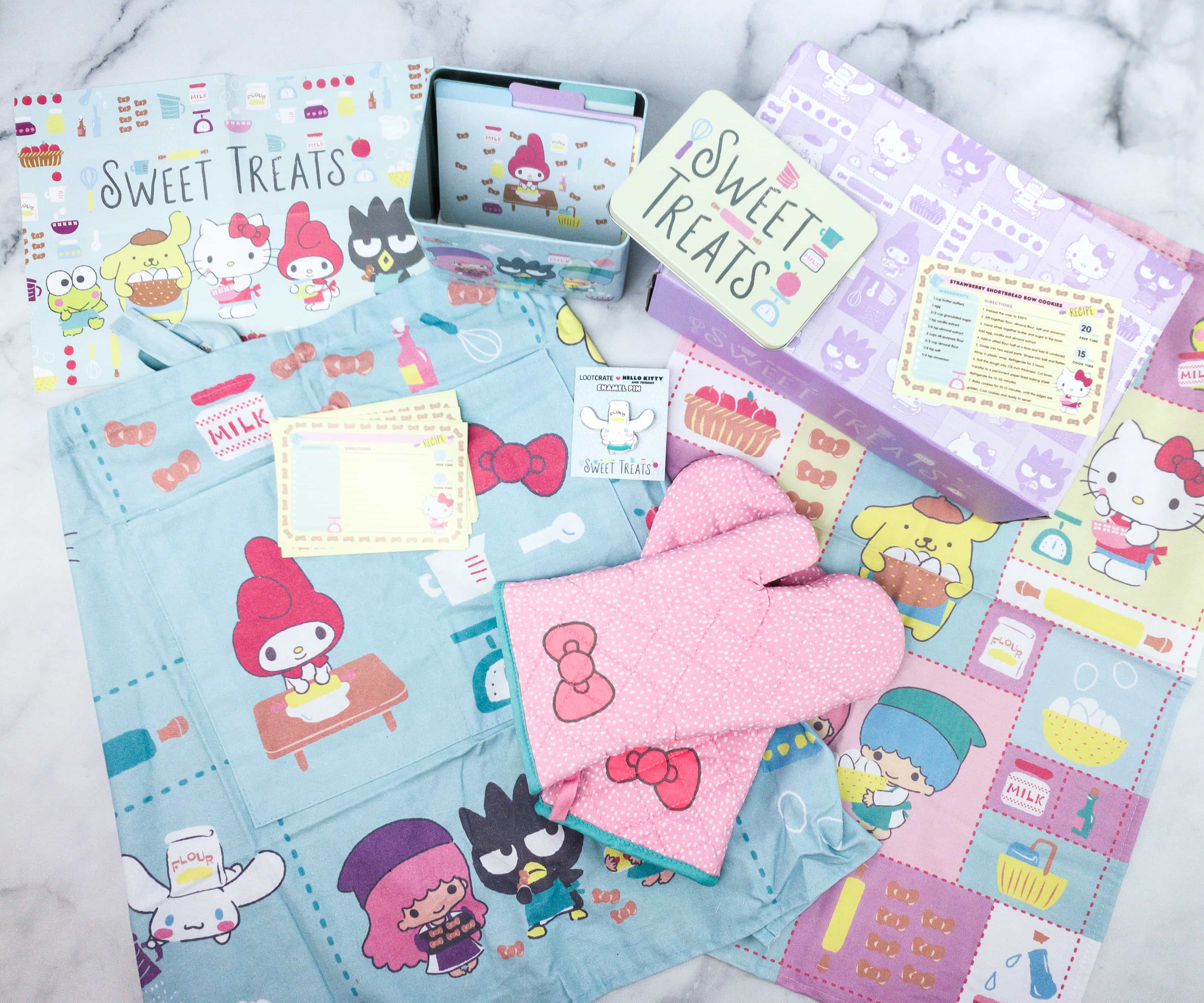 Everything in the December 2019 Box!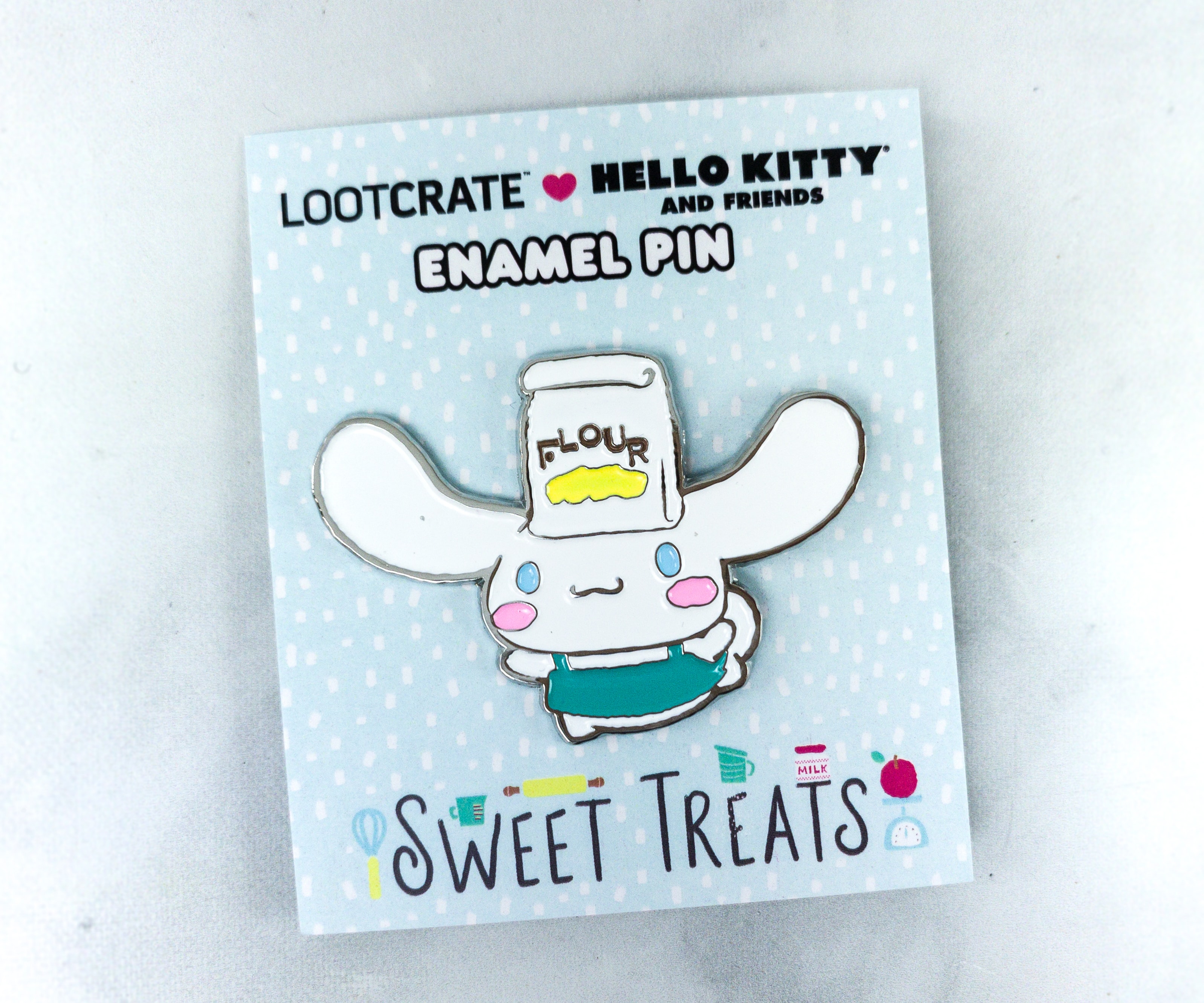 Cinnamoroll Pin. It's a cute enamel pin featuring Cinnamoroll, a cute white dog with long ears. It makes a great addition to my pin collection!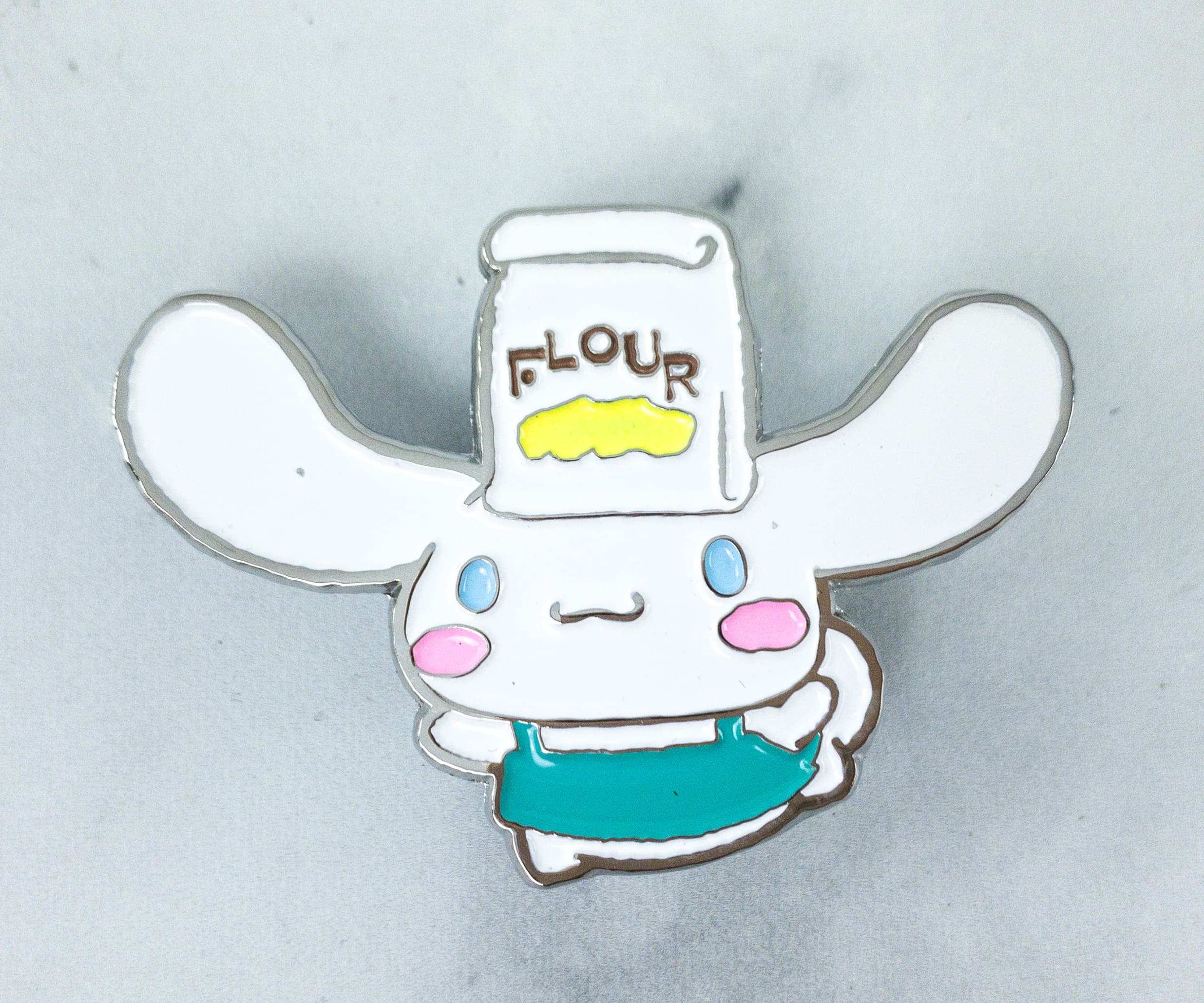 Here, Cinnamoroll is carrying a bag of flour on the head! I love that they got all the tiny details perfectly!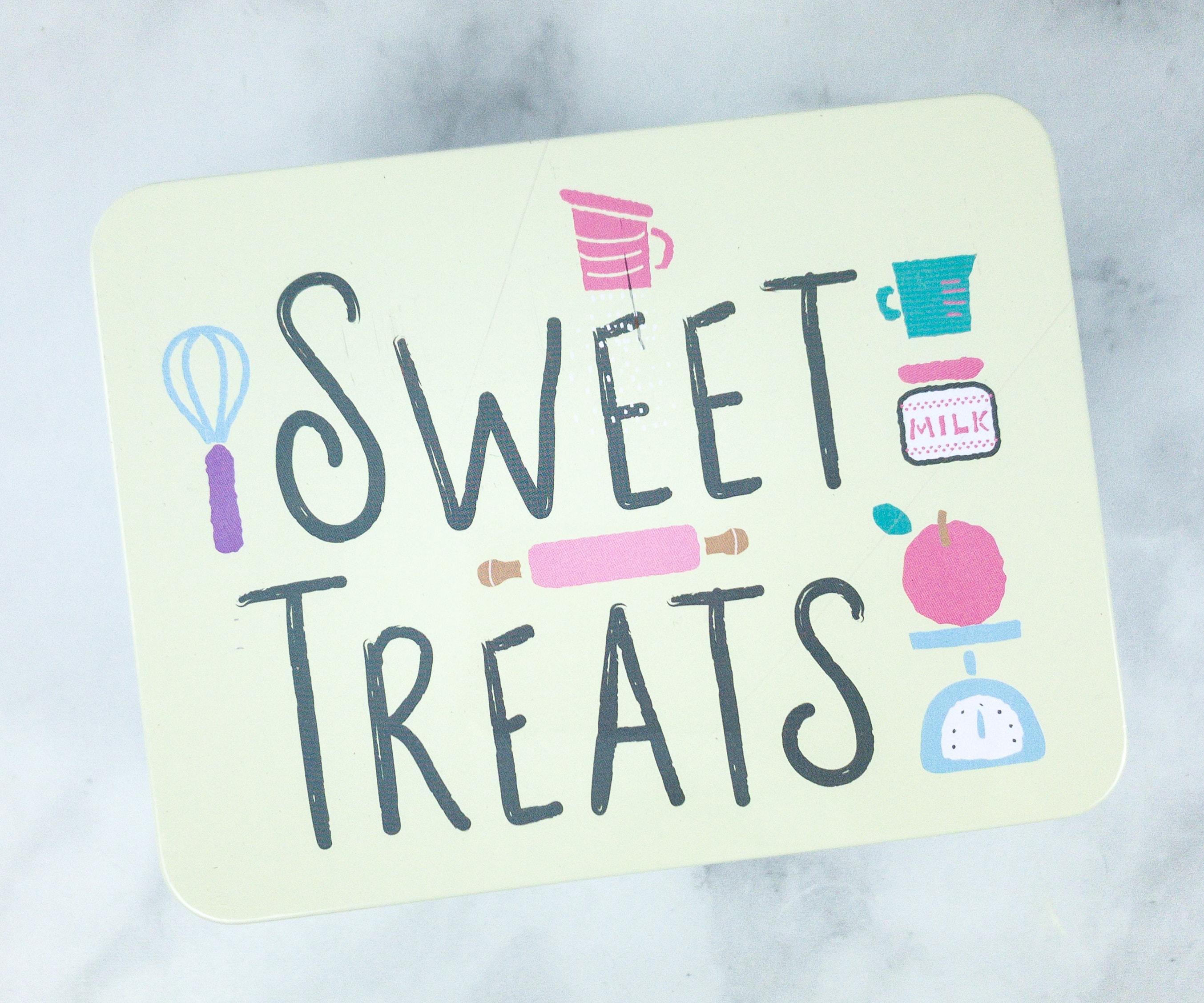 Recipe Card Tin. This cute tin can is perfect for storing our recipes! It has "Sweet Treats" written on the lid.
There's Hello Kitty and the gang, weighing up some eggs!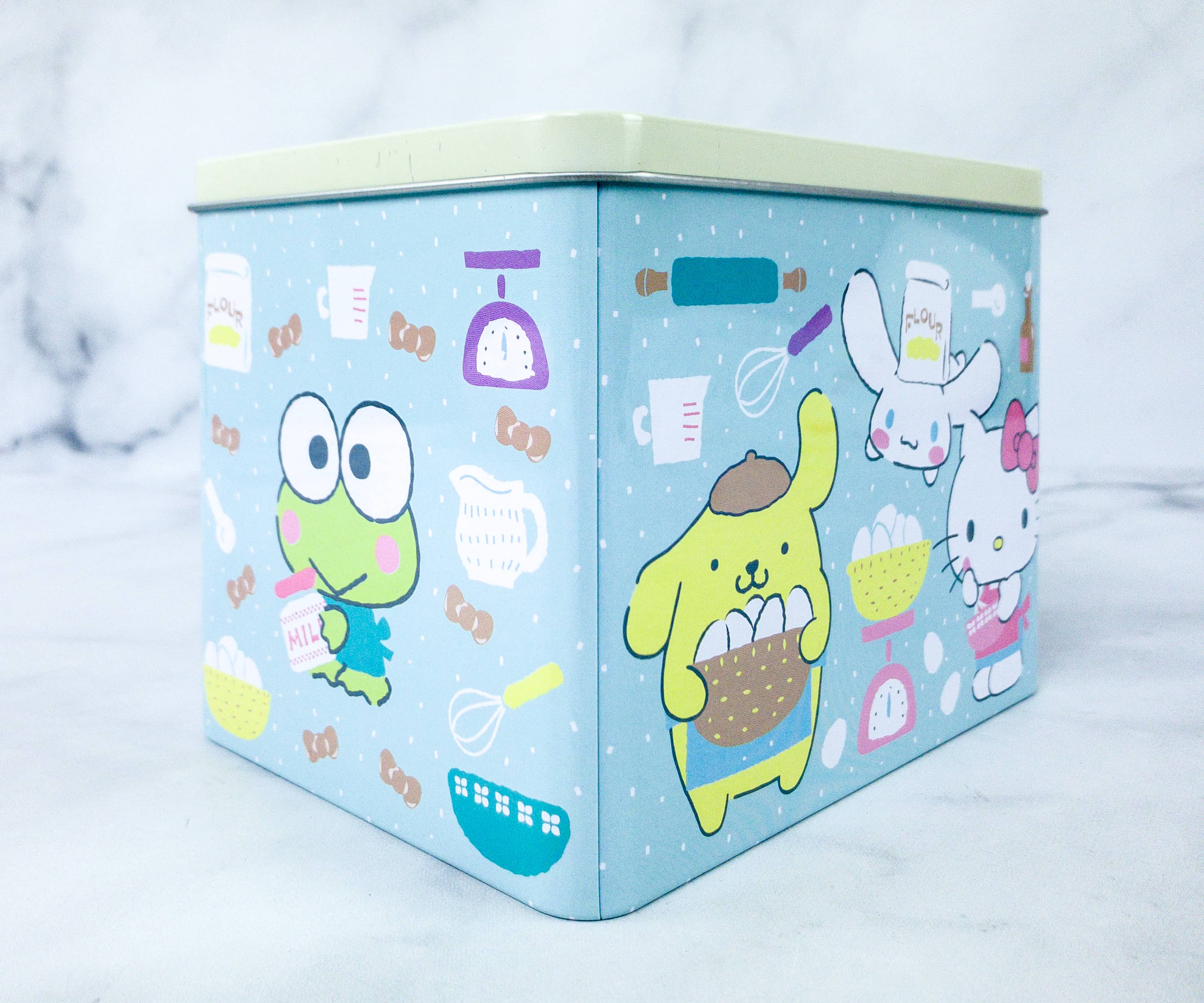 There's also Kero Keroppi bringing in some milk!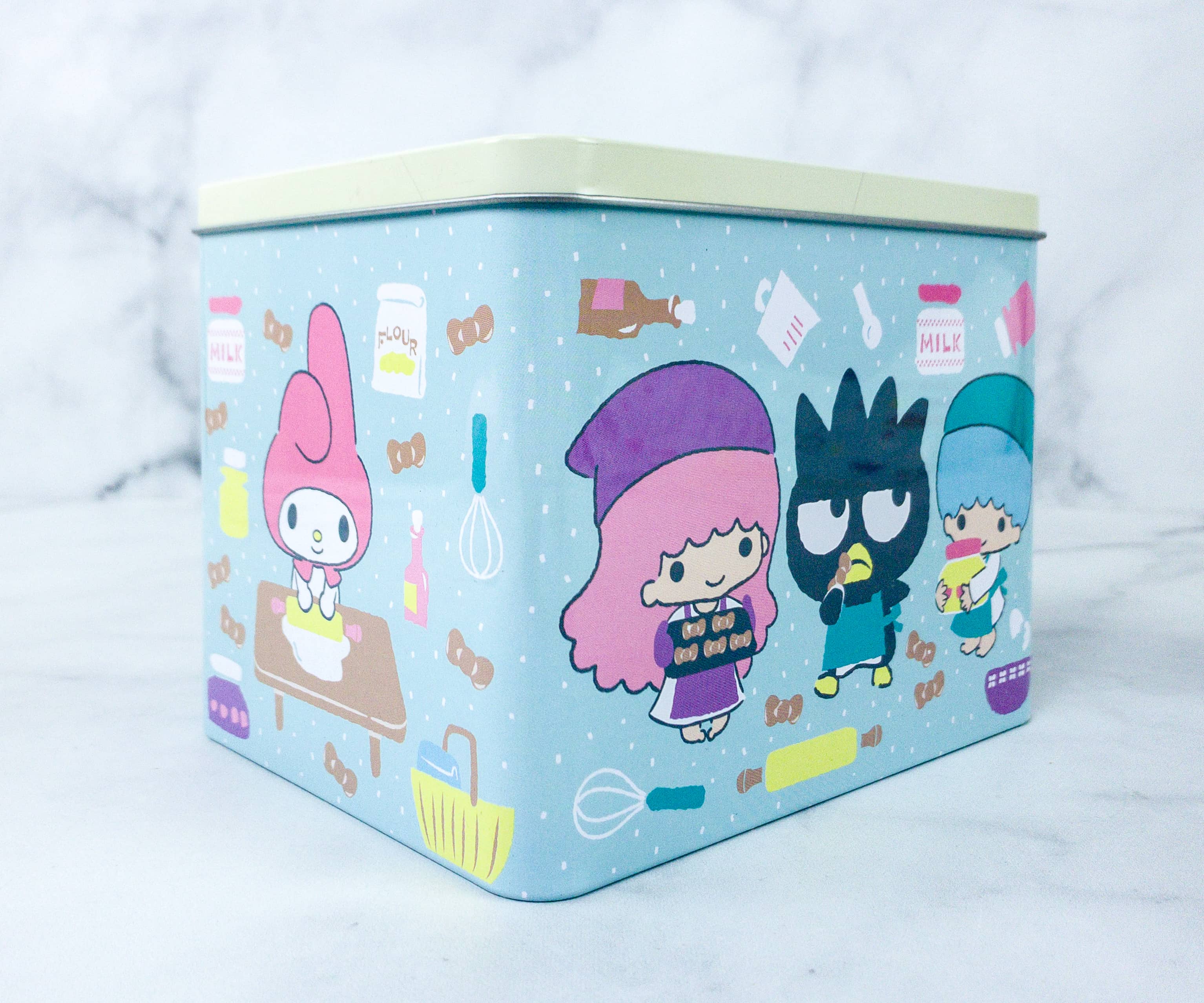 On the other side, My Melody is making some bread while the Little Twin Stars are having Badtz Maru taste their Hello Kitty Bow-shaped cookie creation!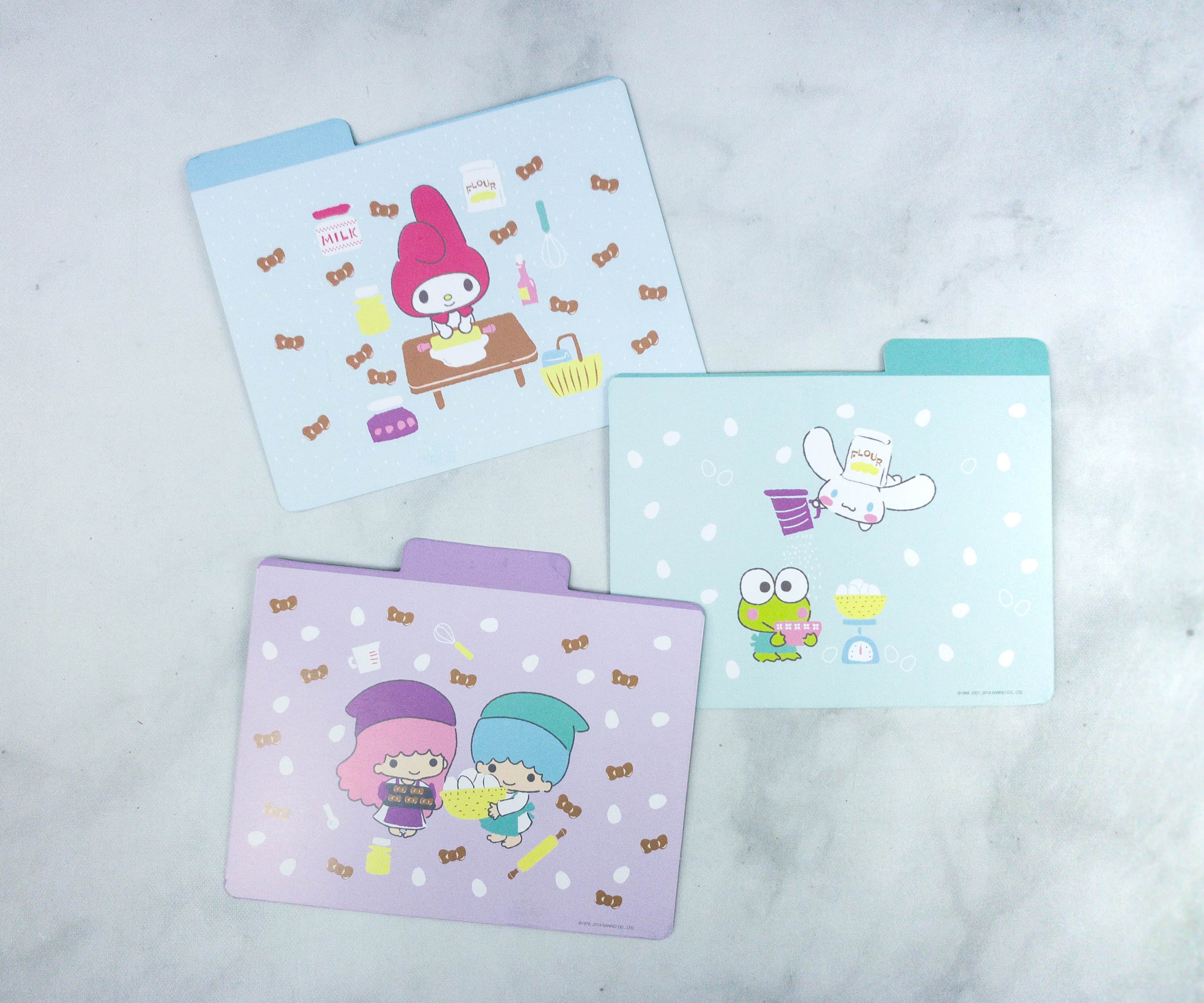 Inside the tin can, there are 3 separator cards with tabs on the upper part and are color-coded so you can easily label and use them to sort out the recipes you will store in this tin can.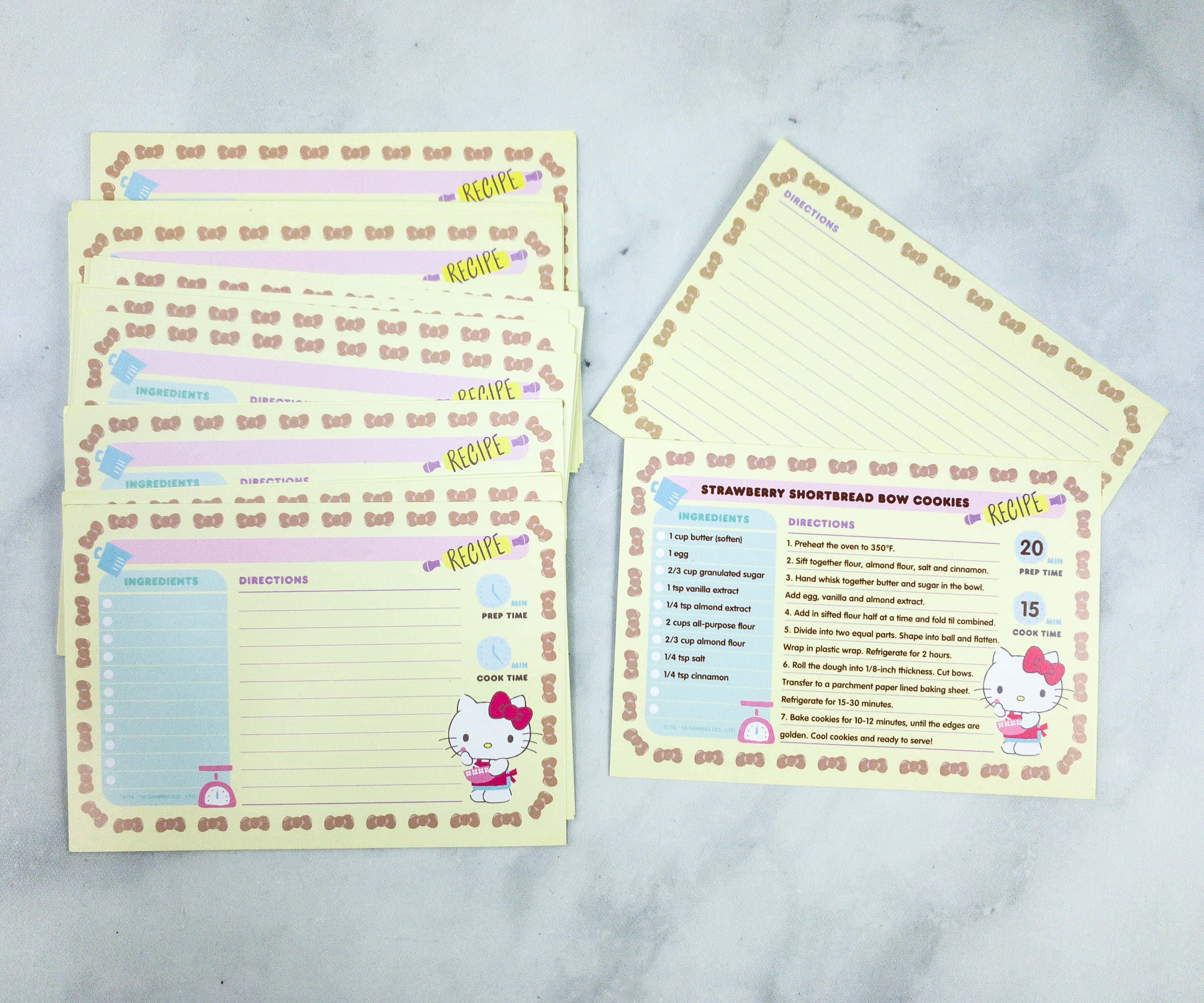 There are also recipe cards included. They're blank so you can start filling them out with your family recipes. I like that there's a space for the ingredients list as well as space for the directions. They even included a recipe for the Strawberry Shortbread Bow Cookies!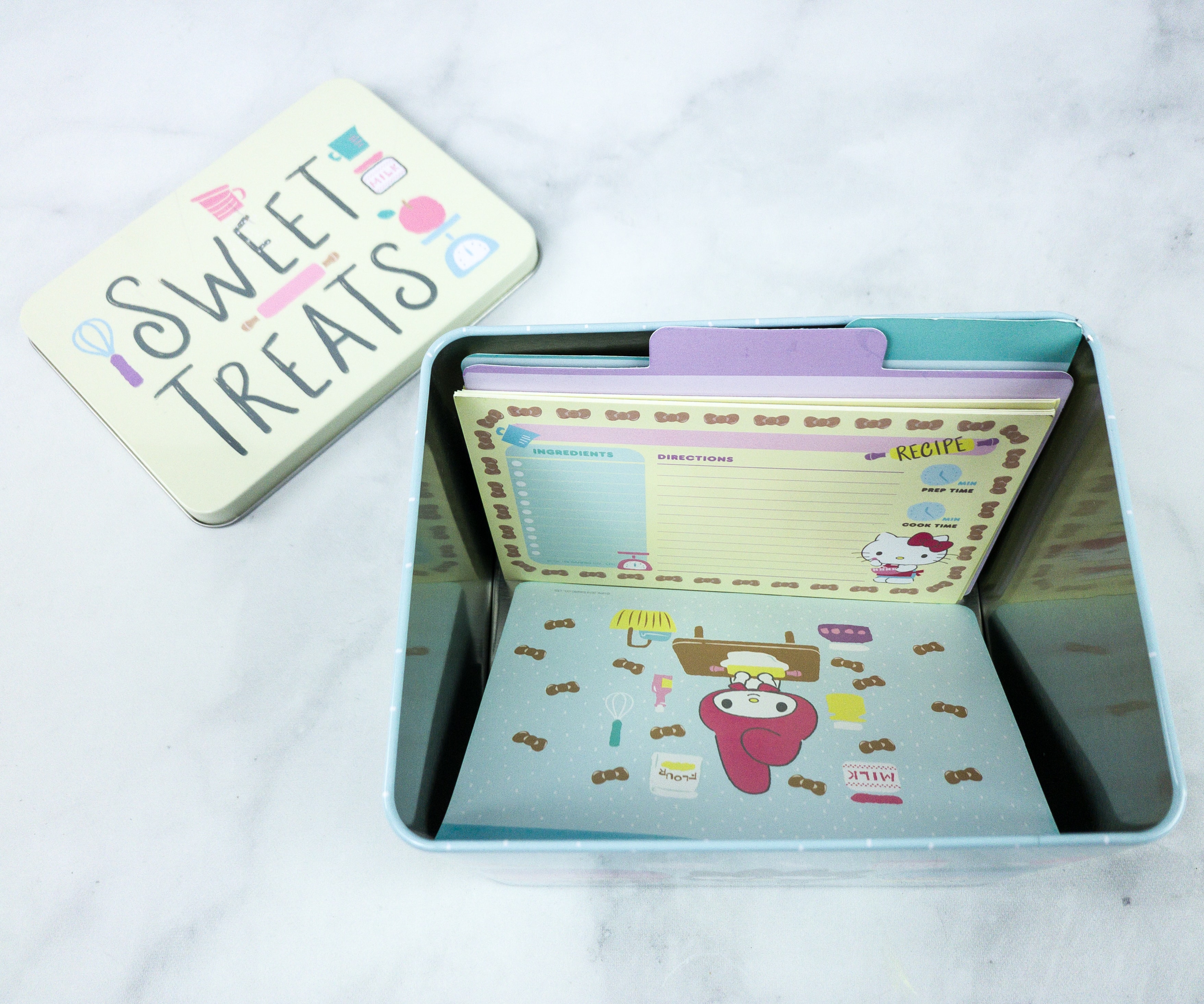 I love this because it will help me keep everything neat and organized!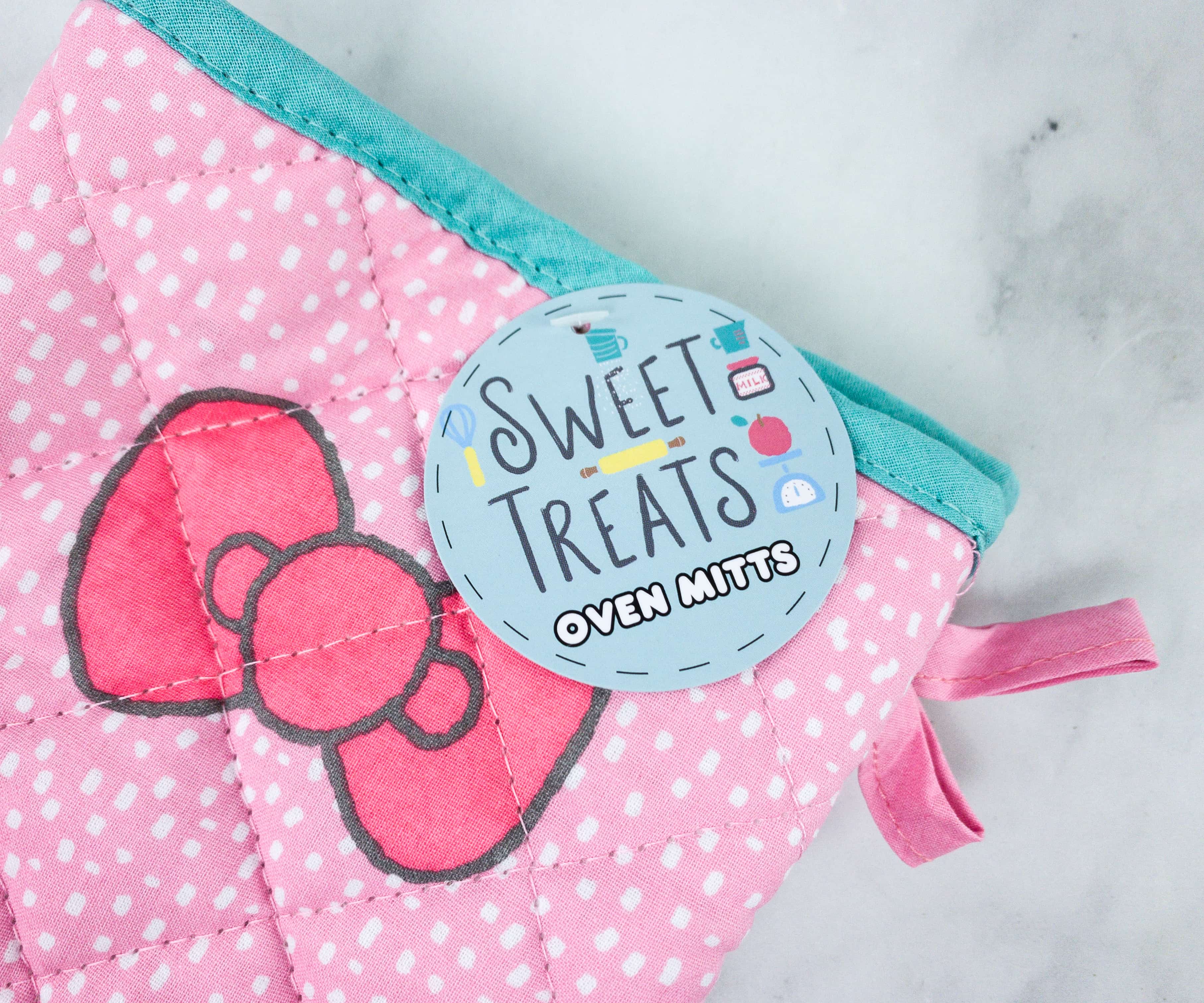 Oven Mitts. When baking, it's important to have oven mitts to keep our hands protected. They included a pair in this box, and they're super adorable! I love the color and design!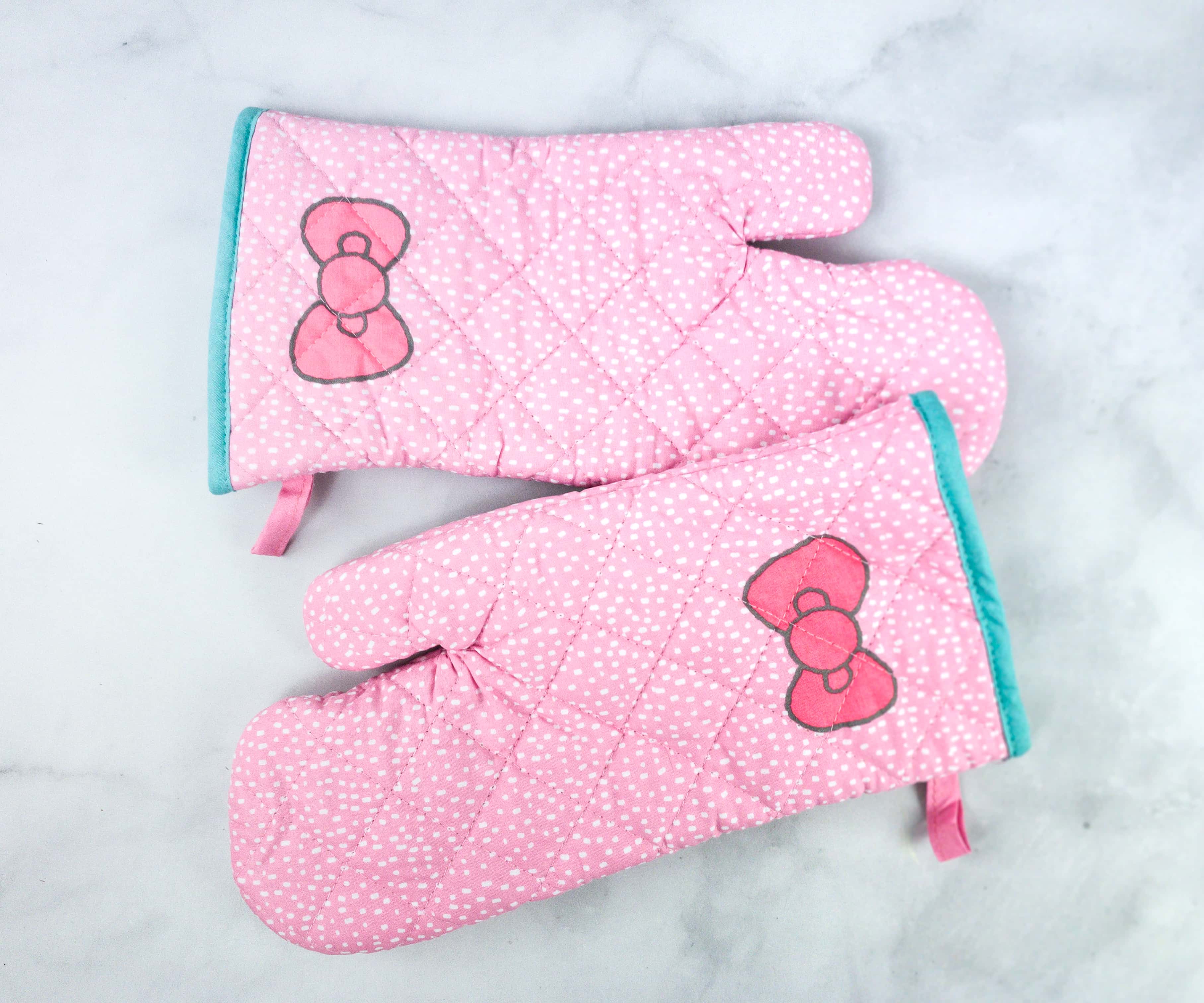 I really love the HK Bow detail! It's simple but I really love it!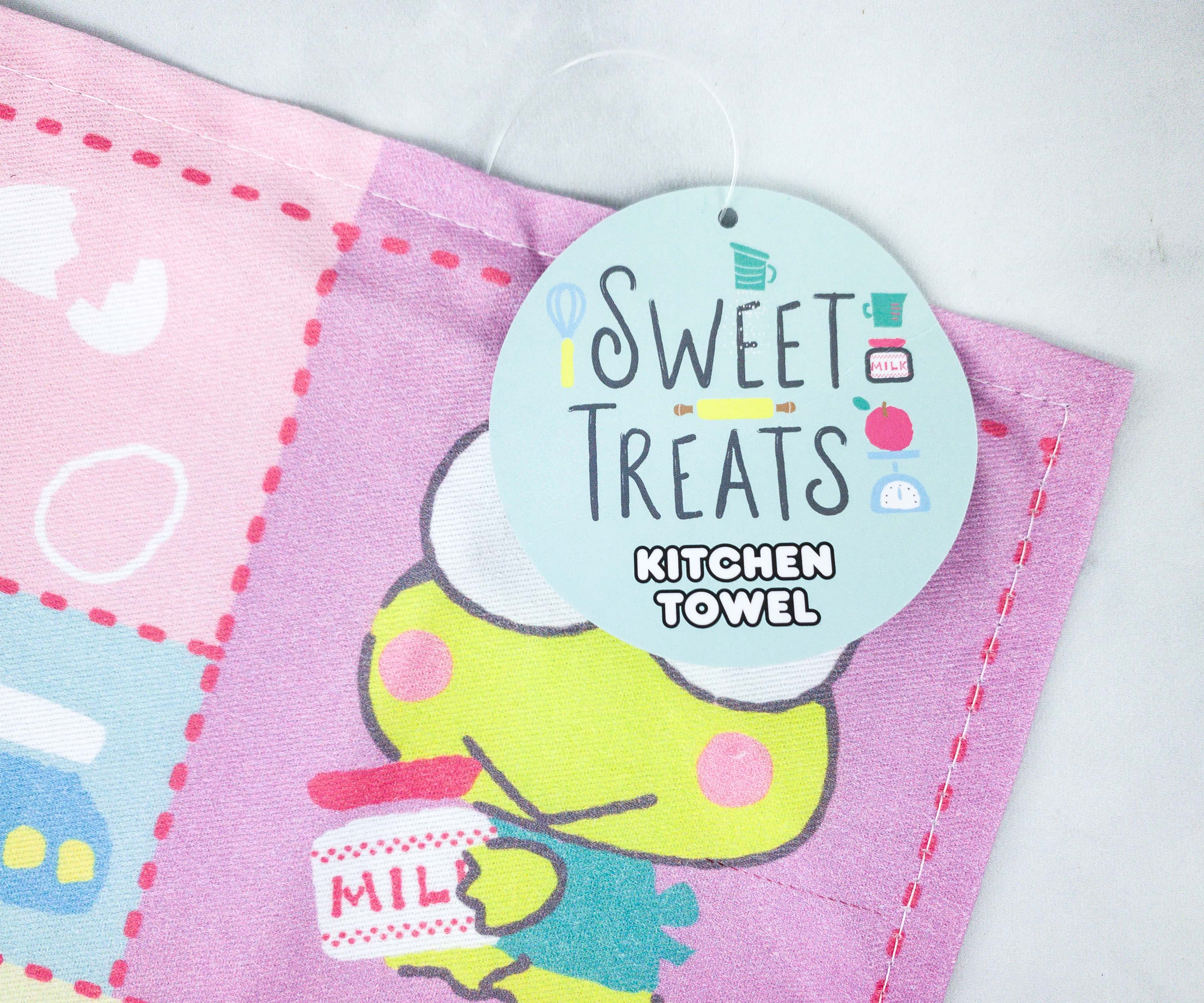 Kitchen Towel. Still in line with theme, we got this super cute kitchen towel!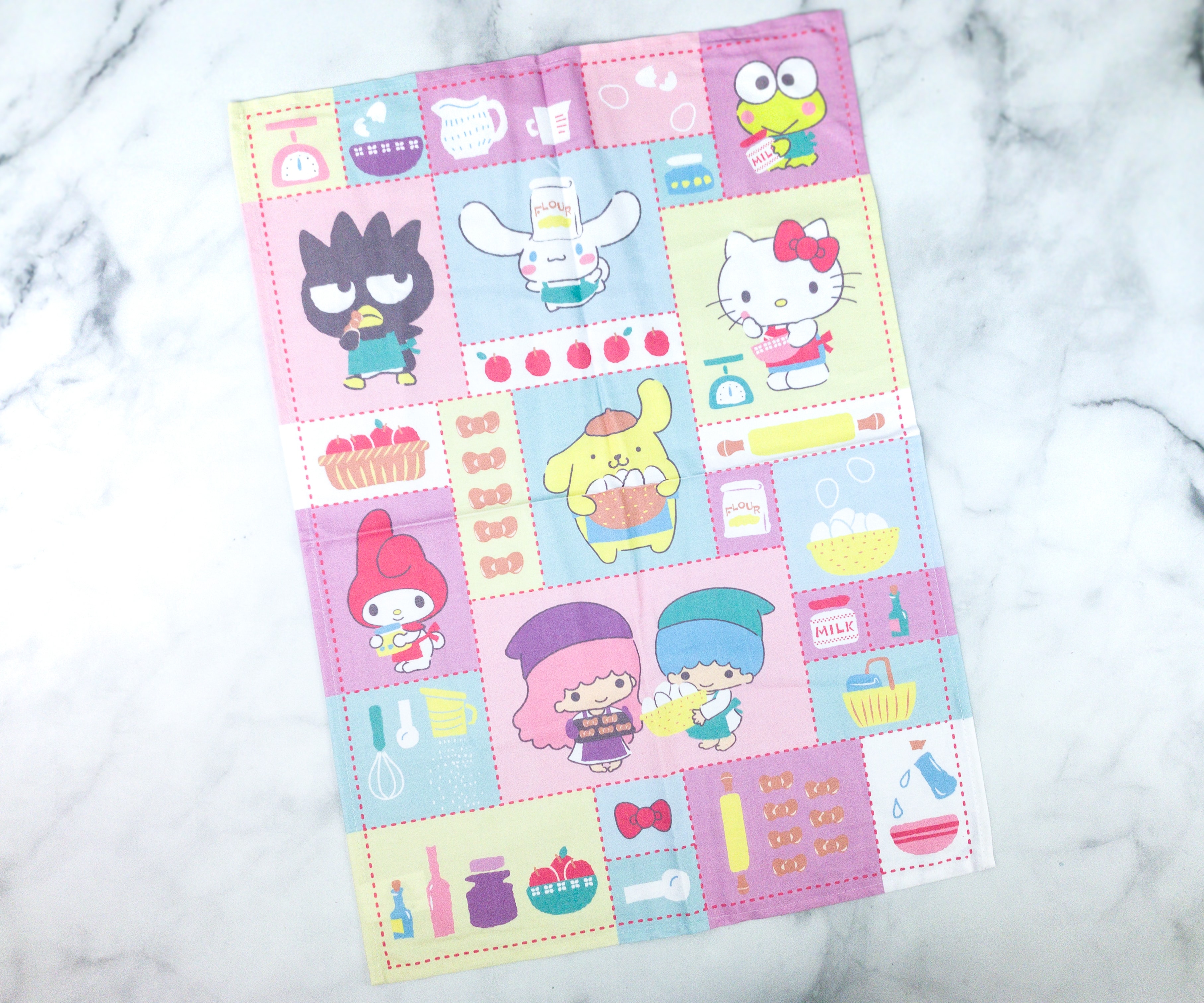 The whole Sanrio gang is here, and the design is similar to other items in the box.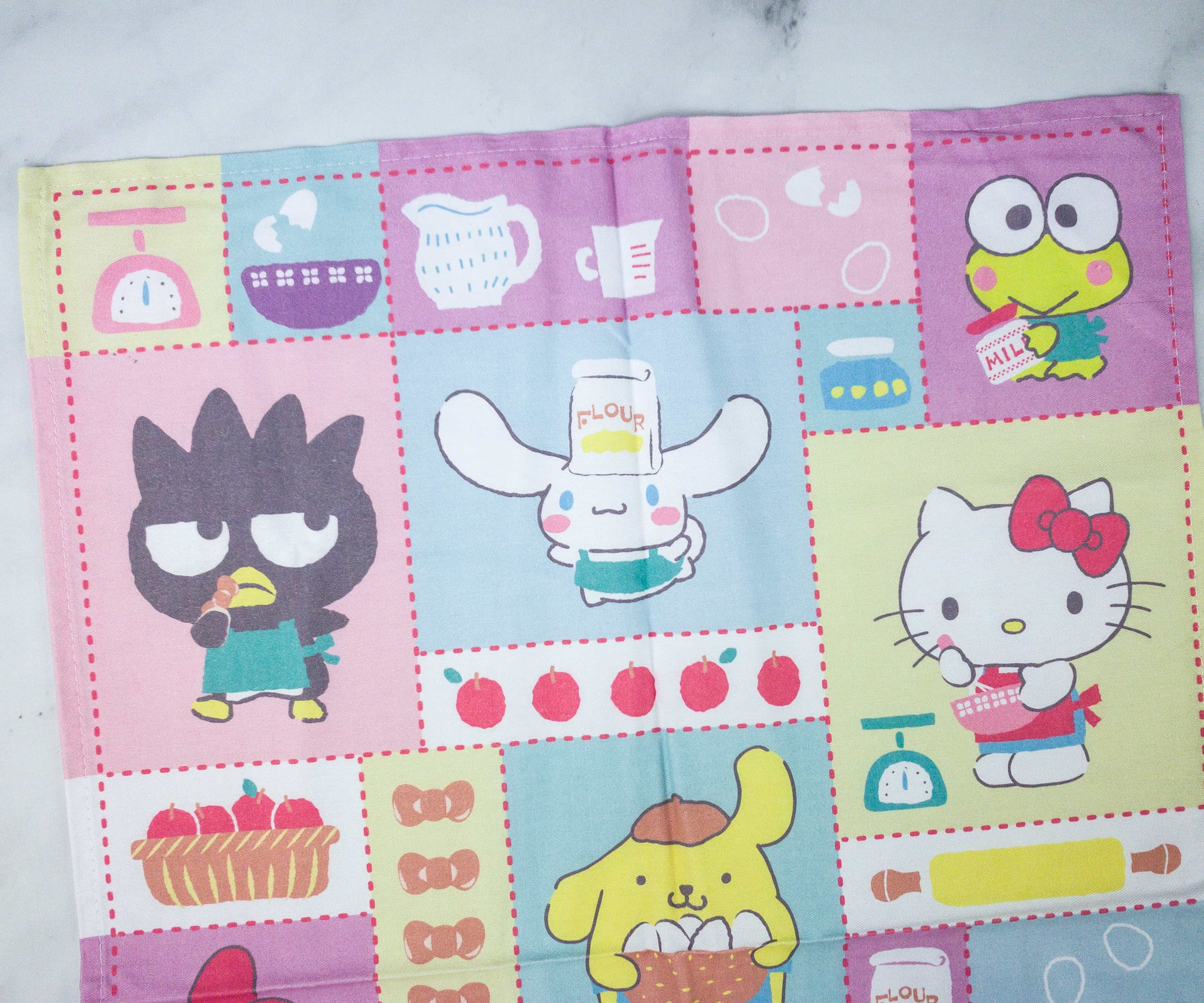 It also has cute illustrations of kitchen tools and ingredients.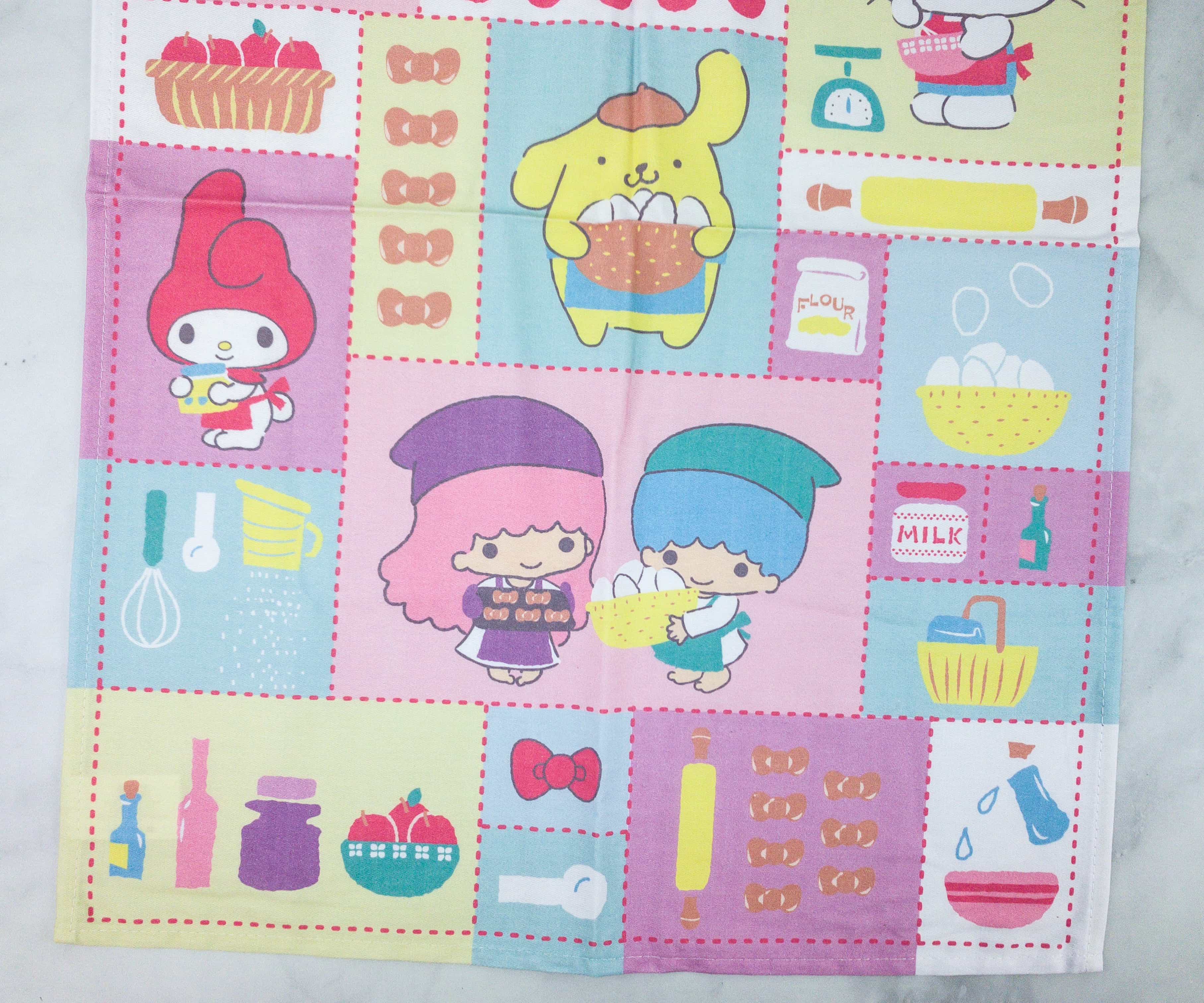 The colors are super pretty as they're on the pastel side.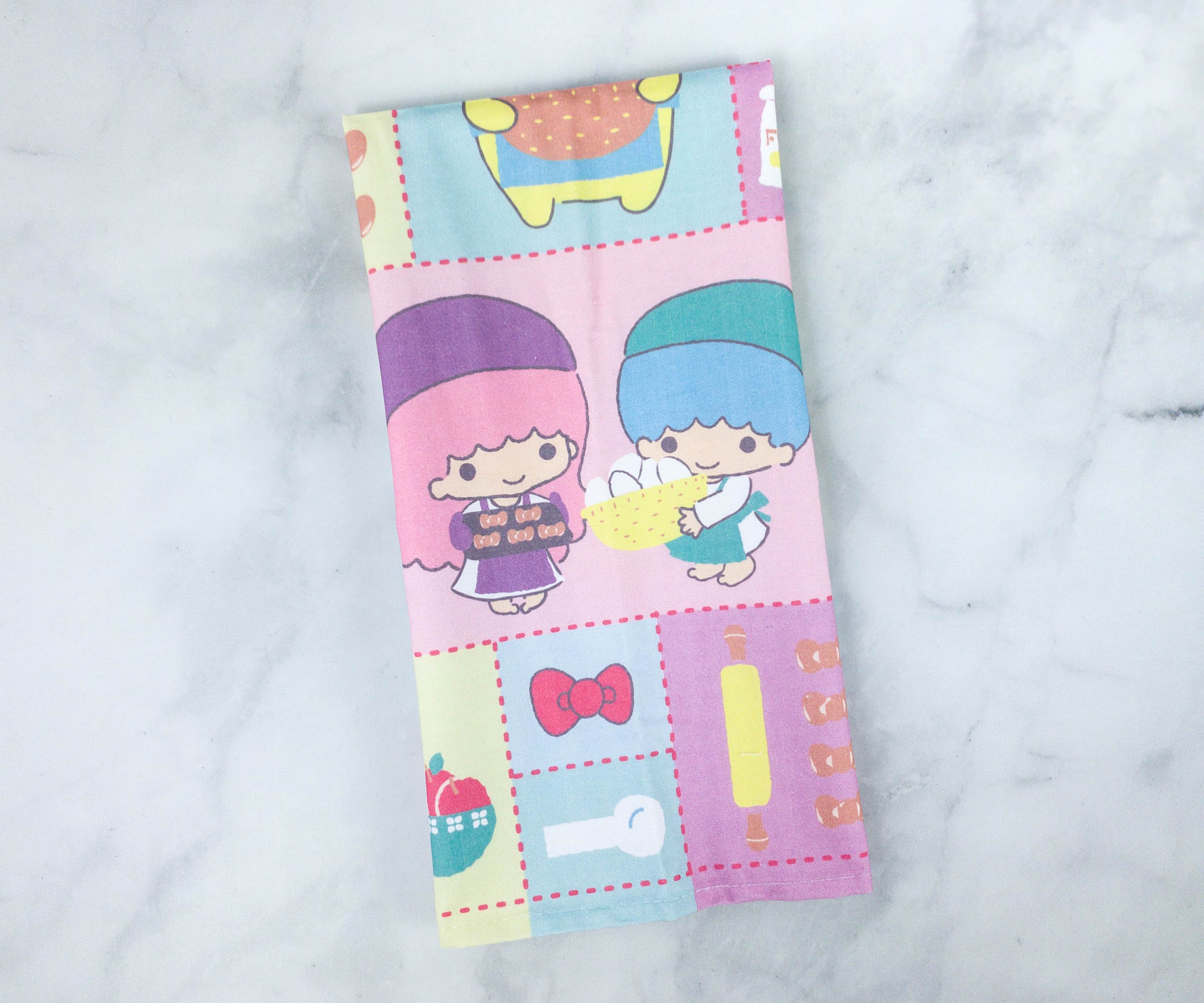 I like this towel a lot that I'm having a hard time thinking of using this to clean up spills and the mess that I usually make when in the kitchen. I think I will make this one a display towel instead so I won't get those cute Sanrio characters dirty!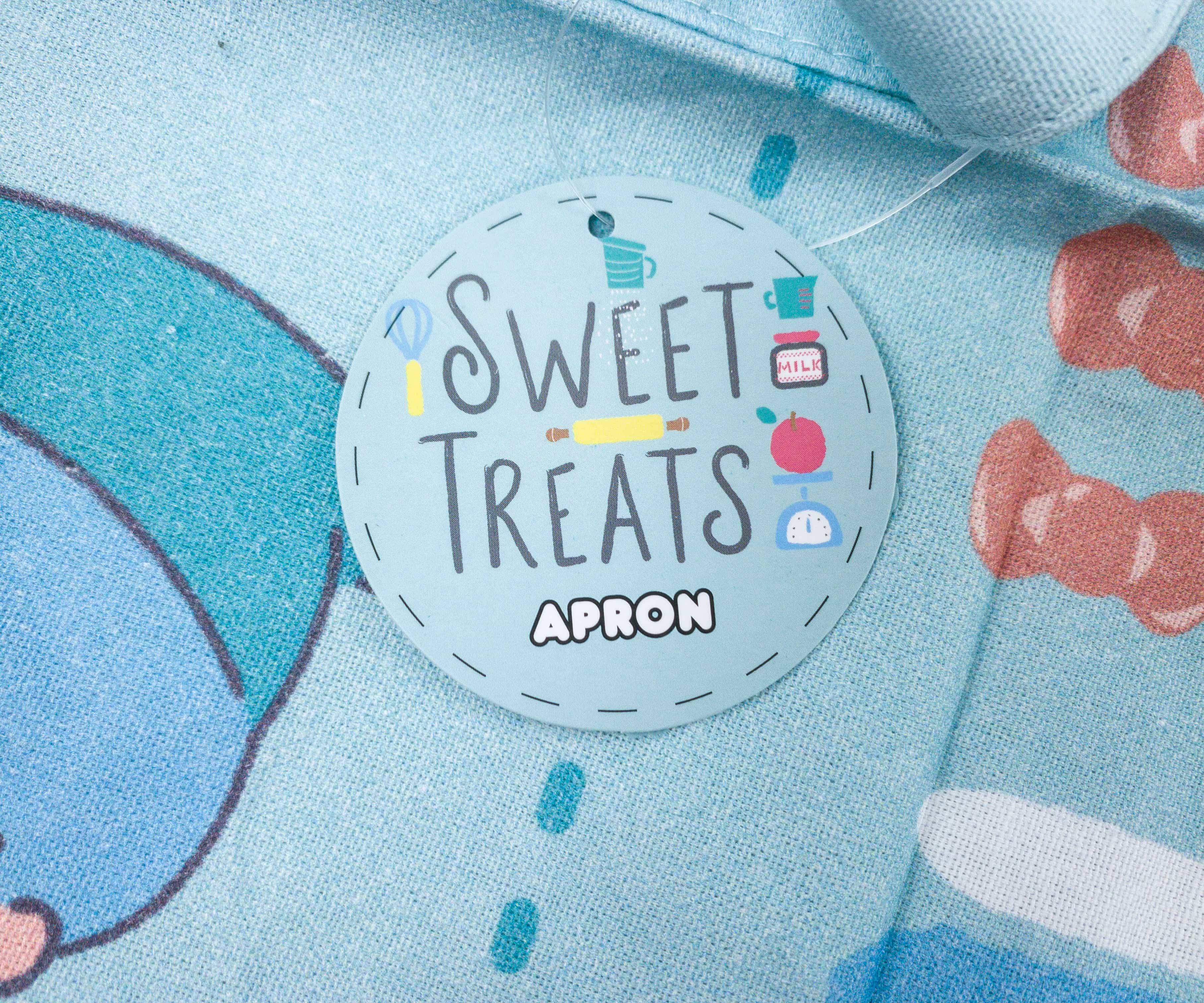 Apron. The last item we got is another kitchen staple, an apron!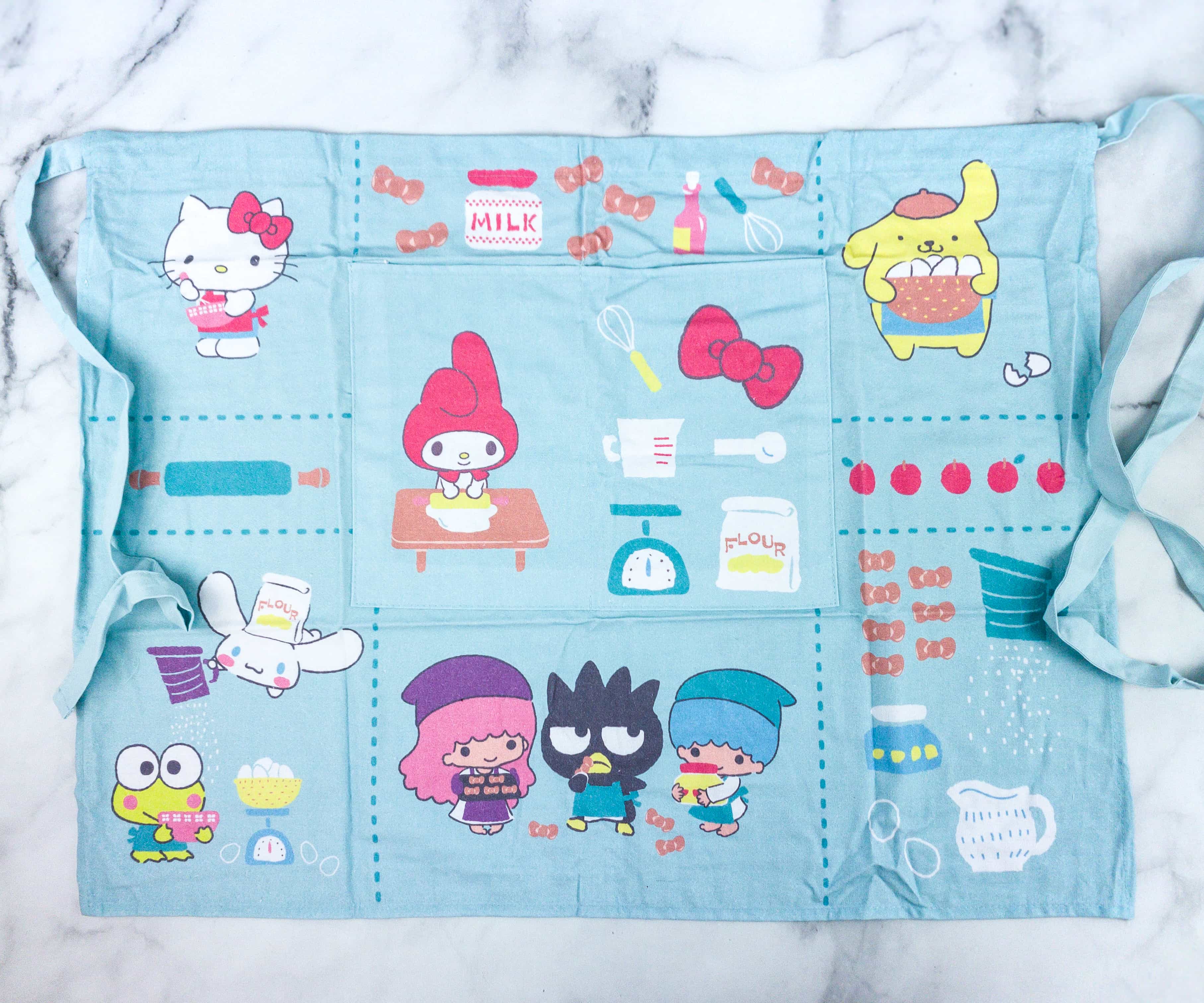 We got it in the color blue and since this is a Sanrio box, the characters are all here to spice up the show!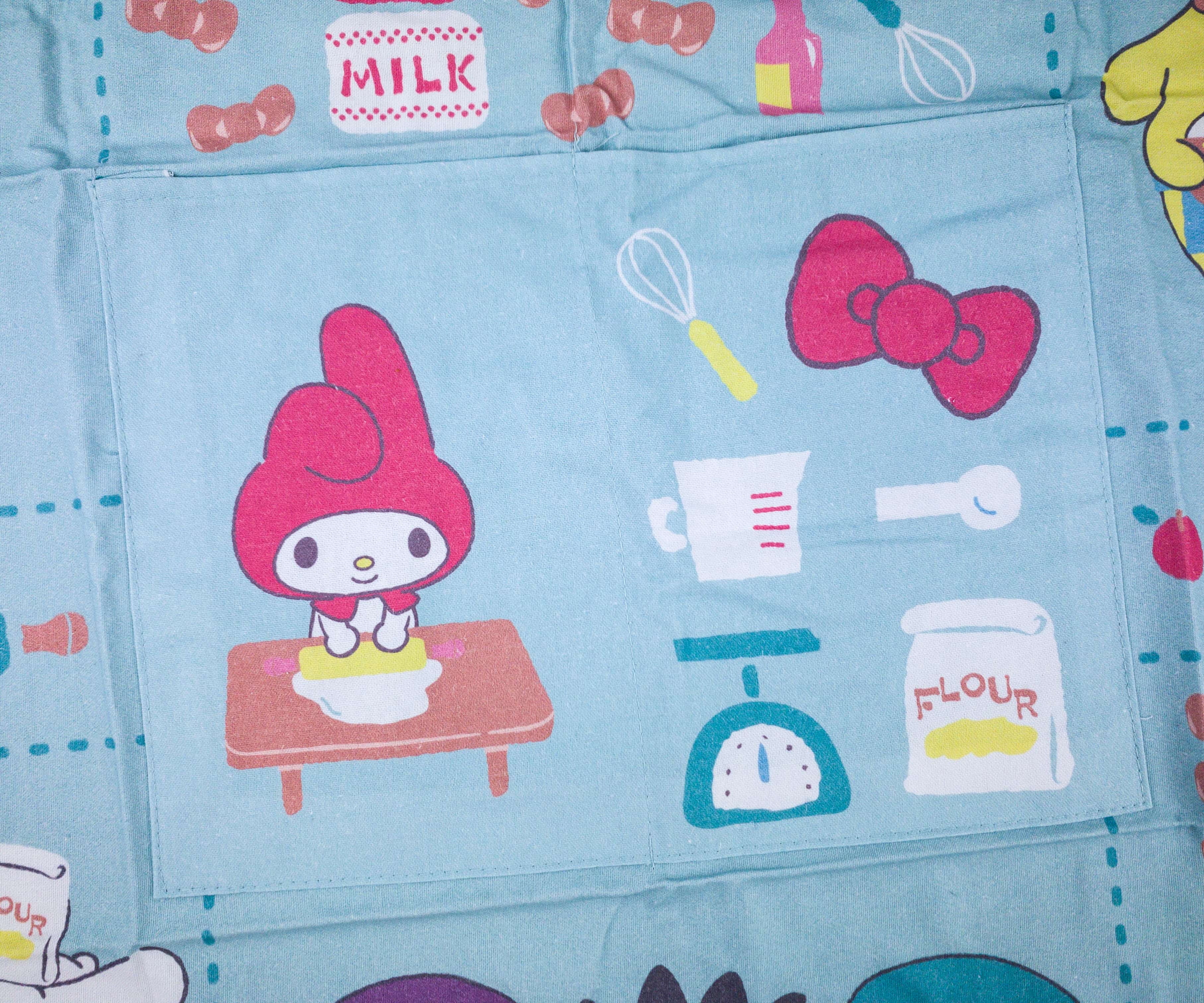 Unlike regular aprons that cover even the upper part of the body, this one just covers the lower part as it's a waist apron.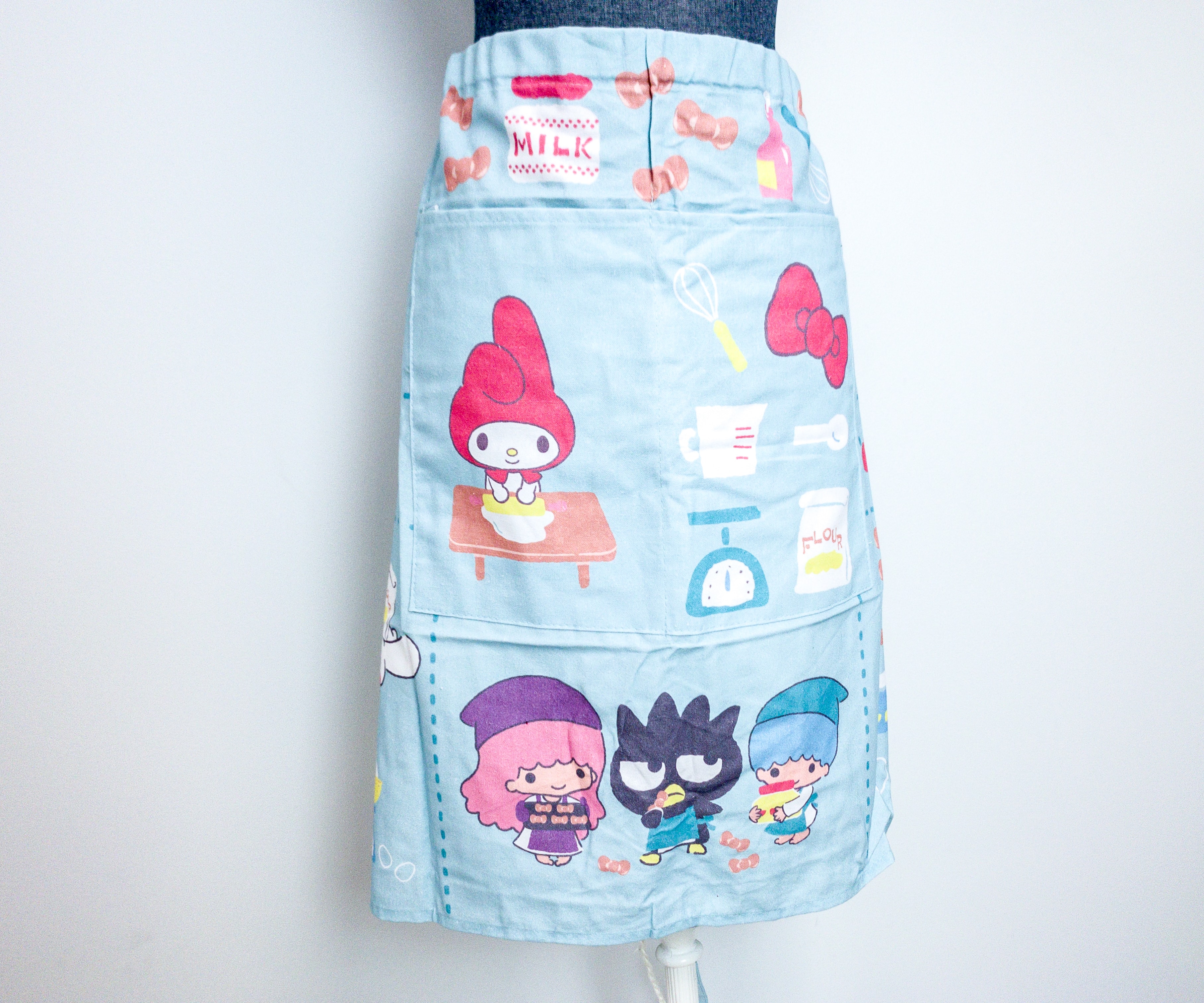 It can easily be worn and removed by tying the string of fabric connected to it!
I love this box filled with Sanrio items! Everything was super cute! My favorite would have to be the recipe tin can. I love baking and the recipe cards are perfect for ensuring that the quality of my baked goodies remains the same. I also really liked the oven mitts. It's a lovely box overall. I love that they really stuck with the Sweet Treats theme! This is an adorable box, but it's also super late. We already have the next box – hoping they'll be all caught up soon!
What did you think of the December 2019 Hello Kitty and Friends box?
Visit Hello Kitty and Friends to subscribe or find out more!