Rowan Earring Club is a monthly earring subscription box for tweens and teens that includes a fresh pair of earrings and a curated content designed to initiate a meaningful conversation. Your first box will also include an earring stand, earring pouch, journal, and pen! The box costs $19 per month on an annual subscription but you can opt to go for a 6-month plan for only $22 a month. What's great is that you don't have to pay upfront – it gets charged monthly! Gold vermeil earrings are $2 more per month than silver.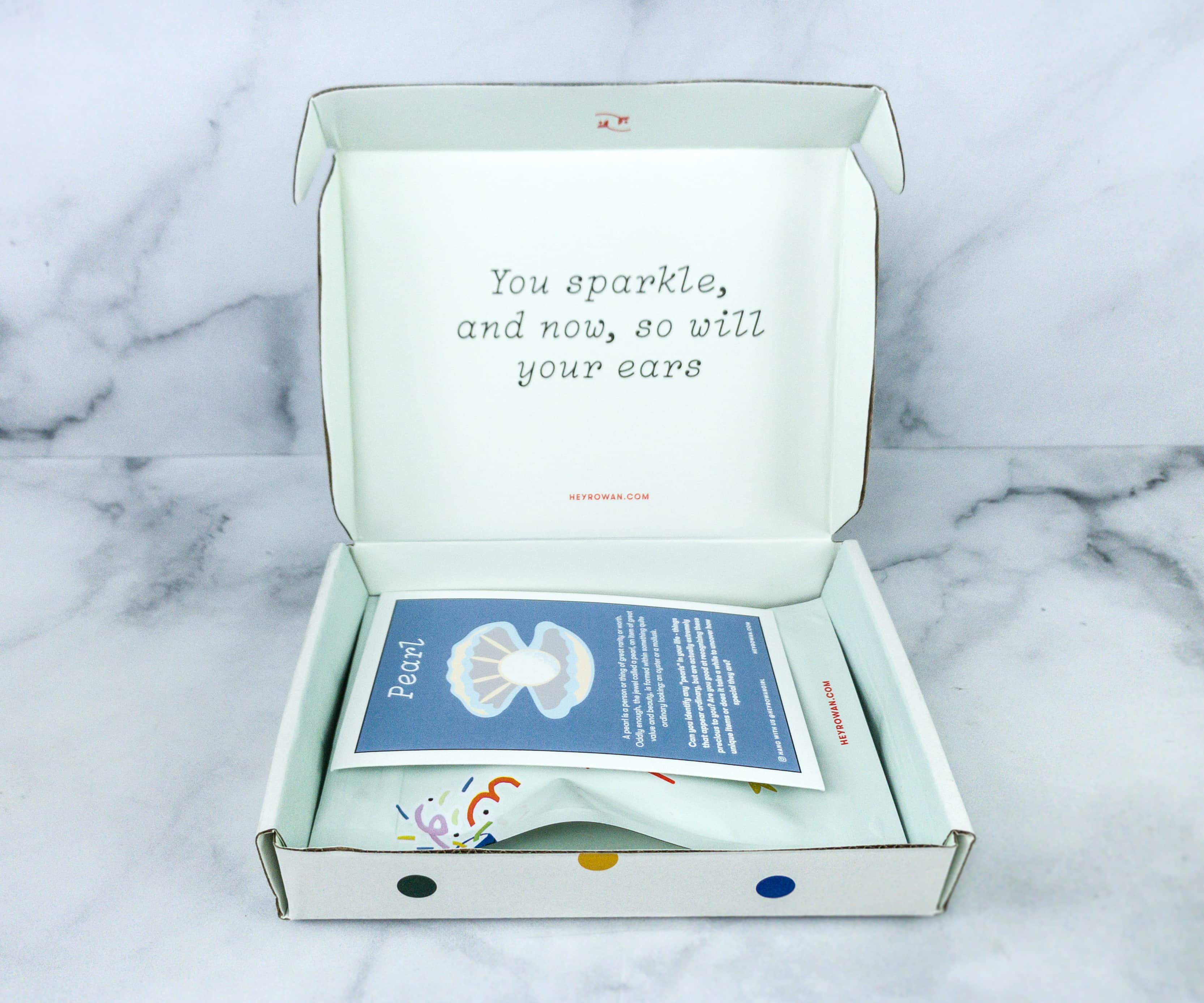 Upon opening, we were greeted by a card with a cute illustration of a pearl.
Here is where the magic starts! Everything is packed inside a resealable pouch which also features the brand logo on one side.
This month, the theme is PEARL! The card contains a message as well as questions.
A pearl is a person or thing of great rarity or worth. Oddly enough, the jewel called a pearl, an item of great value and beauty, is formed within something quite ordinary looking: an oyster or a mollusk.

Can you identify any "pearls" in your life – things that appear ordinary, but are actually exremely precious to you? Are you good at recognizing these unique items or does it take a while to uncover how special they are?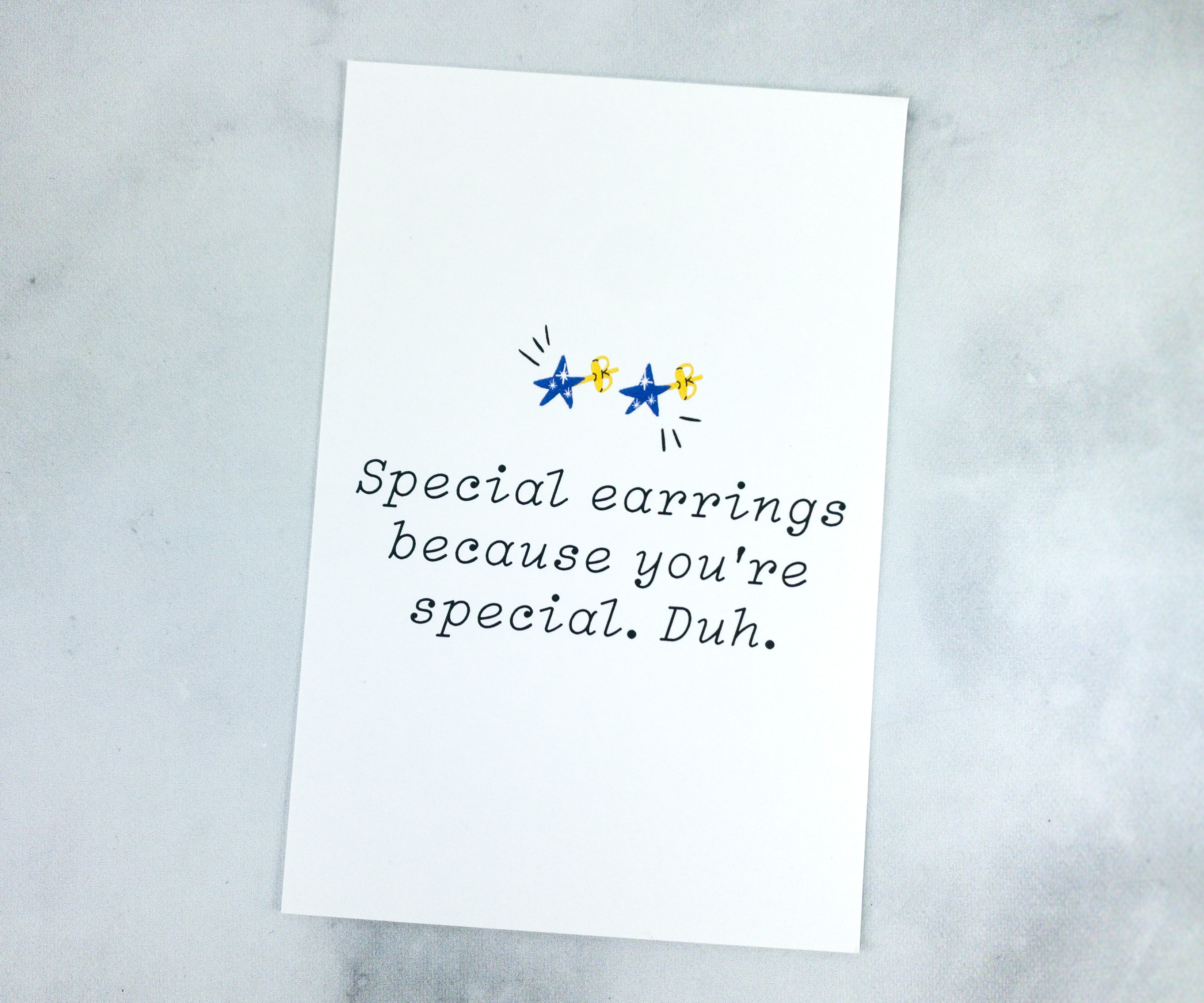 The other side of the card says "Special earrings because you're special. Duh."
The pouch is really pretty! It's also giftable!
It's the usual design, and it also has an encouraging message: "You can be everything. All at once."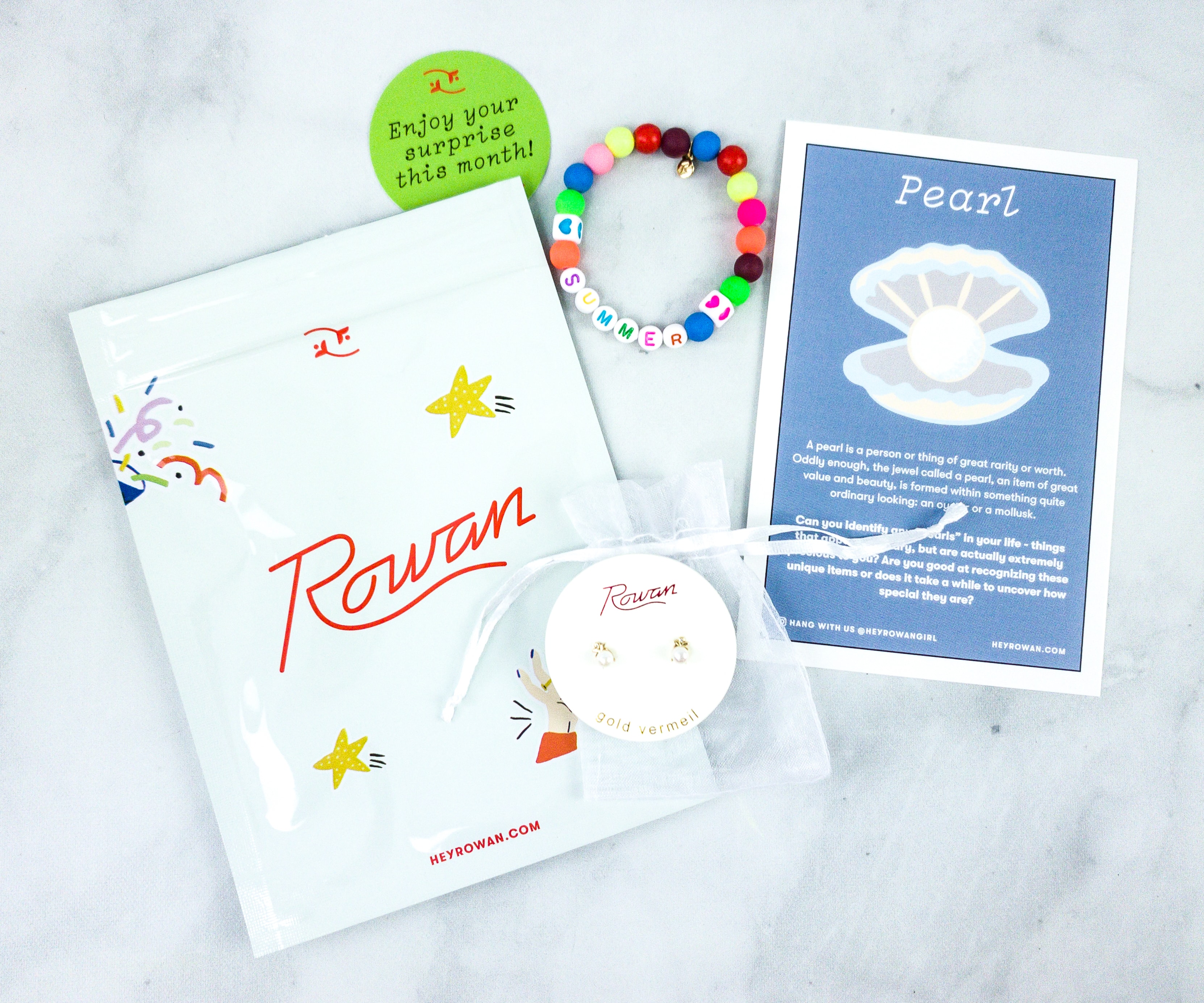 Everything in the box!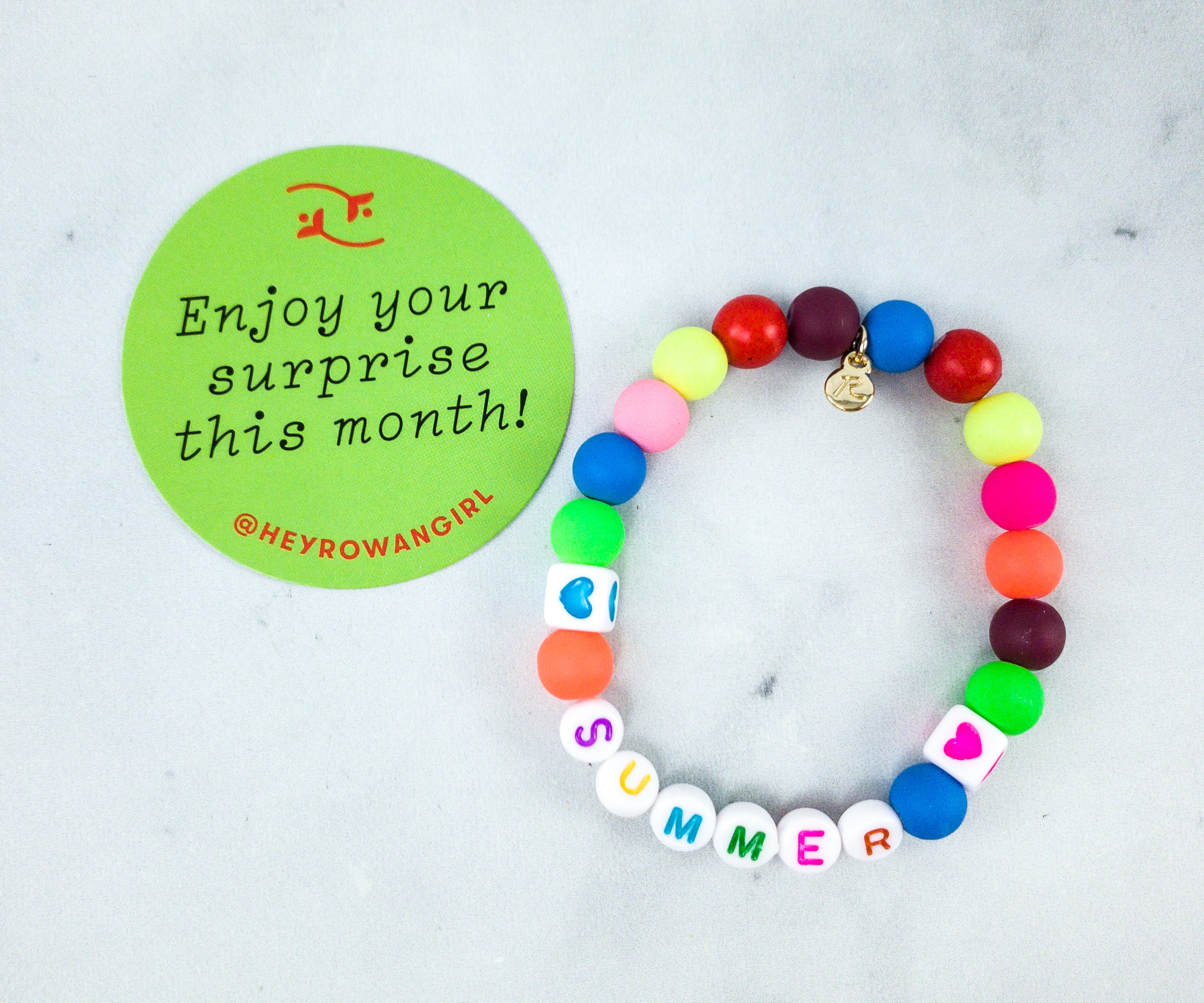 Bracelet. This month's surprise item is a colorful bracelet. It features alphabet beads that spell out the word SUMMER!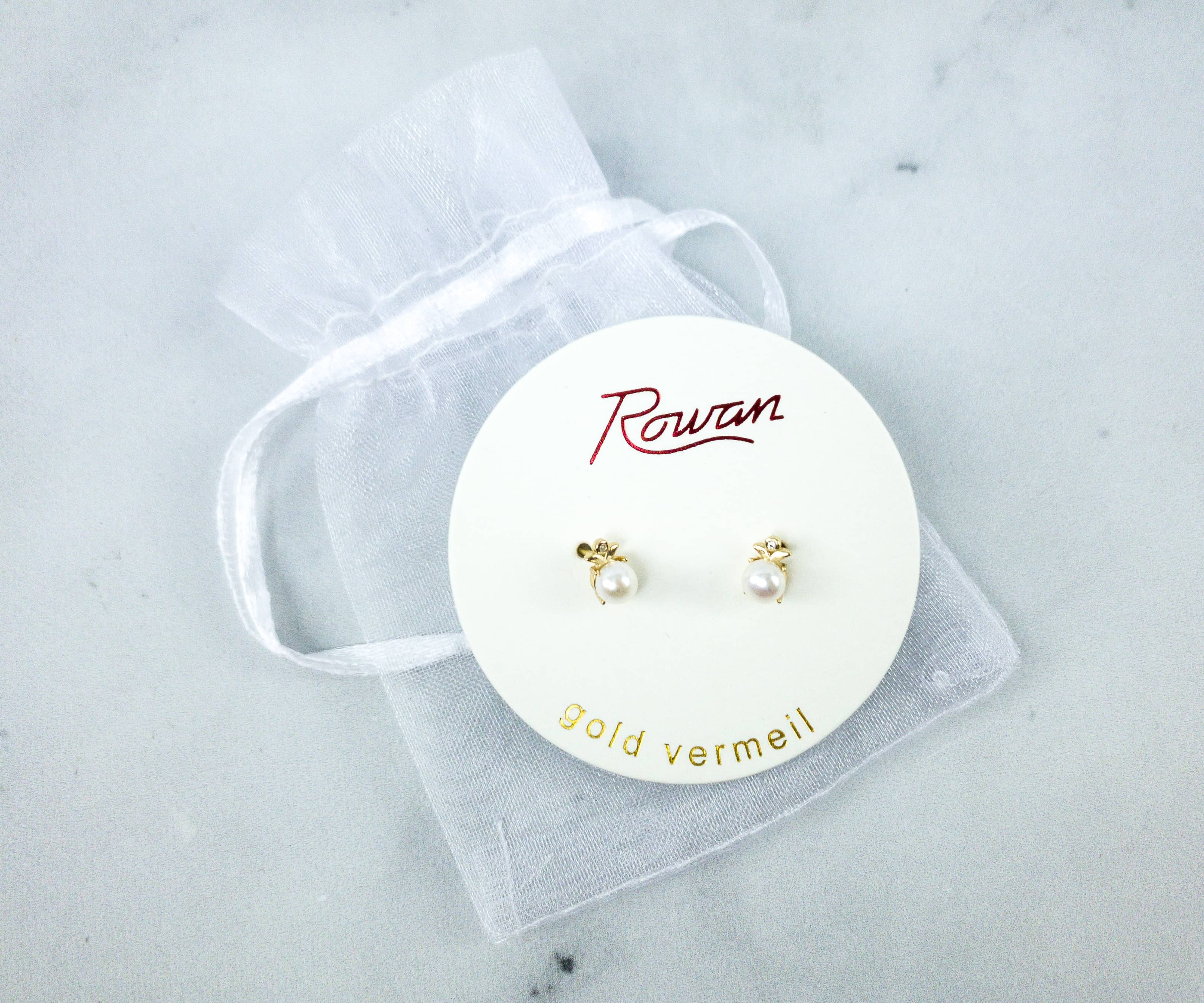 Earrings. In line with the theme, this month's featured earrings have pearls on them. Pearl accessories never get old!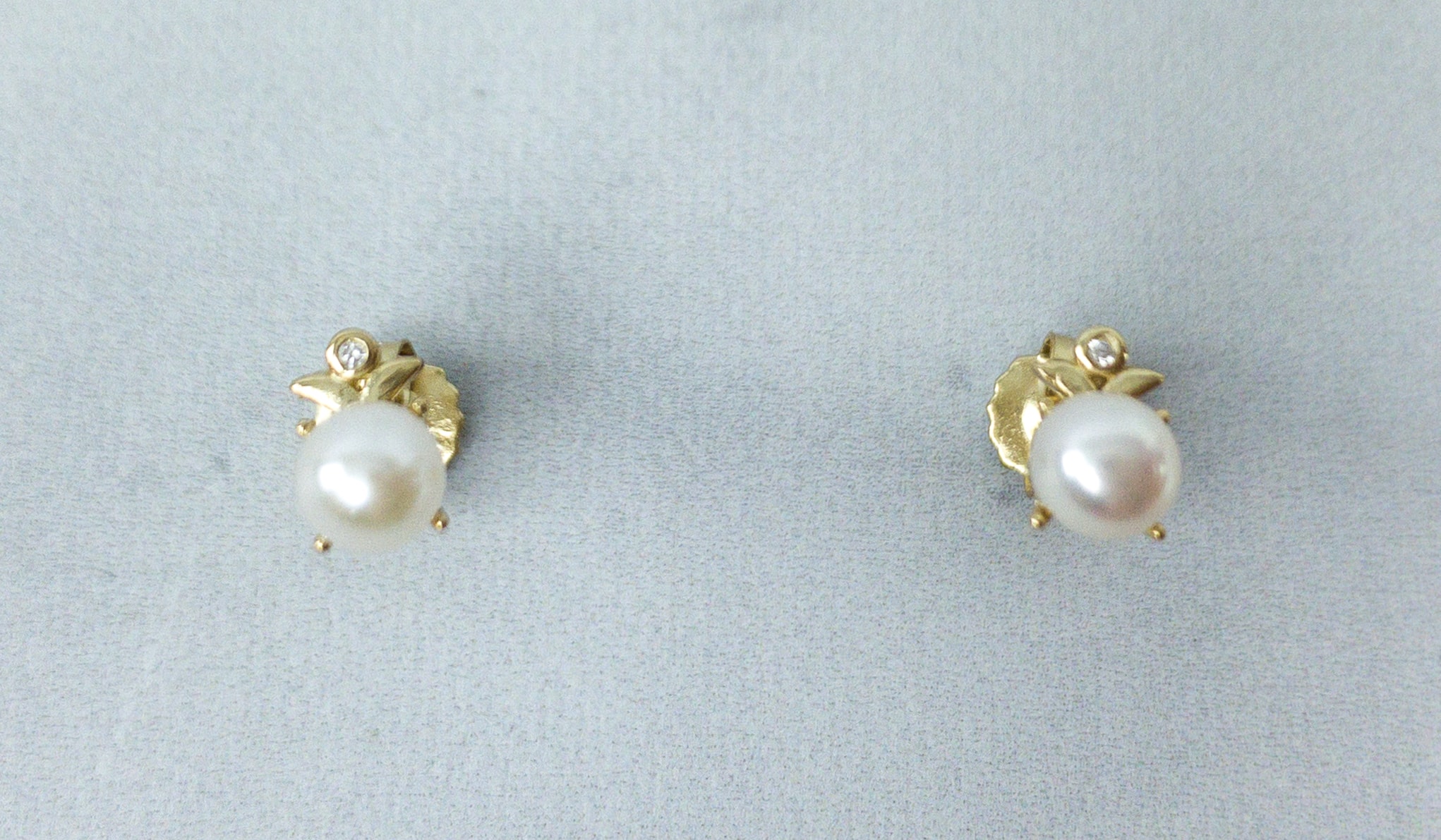 This classic pair of earrings were a hit with my daughter. The earrings also have a gold-colored base and a small gem just above the pearl. What a fantastic piece!
Rowan Earring Club always sends pretty accessories! My daughter likes this month's pearl earrings because of their elegance and simplicity. It's great to wear with her dresses or even blouses, and it's also pretty gentle on her ears. All in all, we are really satisfied with this piece! Their accessories are surely tween-friendly. The bonus items also add excitement in every box!
What do you think of Rowan Earring Club?