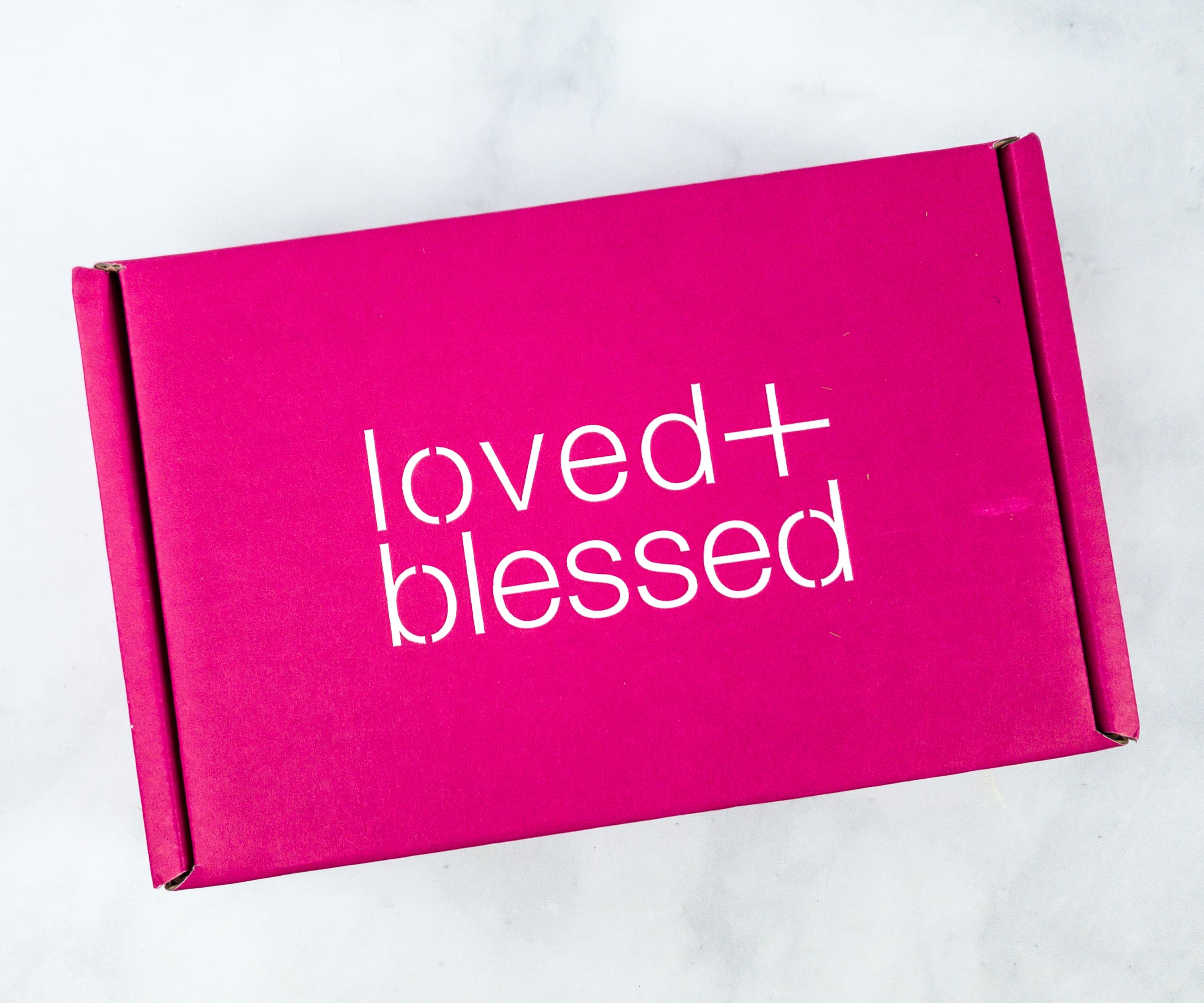 Loved + Blessed has undergone some changes! They're now a monthly membership and subscription care package for women who want to live life encouraged. Aside from the box of encouragement, subscribers will also receive access to a blog article, a 4-week life appreciation workbook, 4 video lessons, an online fellowship in their private community, and access to their library of past videos and workbooks. A month-to-month subscription costs $25 and you can also opt to get a 3-month prepaid subscription for $60, which means you'll save $15!
DEAL: Get $5 off your first box! Use coupon code HELLO5. Cannot be combined with other offers.
The items were packed with bright pink wrapping paper.
This month's theme is TRUST HIM.
There's a sticker that seals the wrapping paper. It says "Hallelujah Anyway".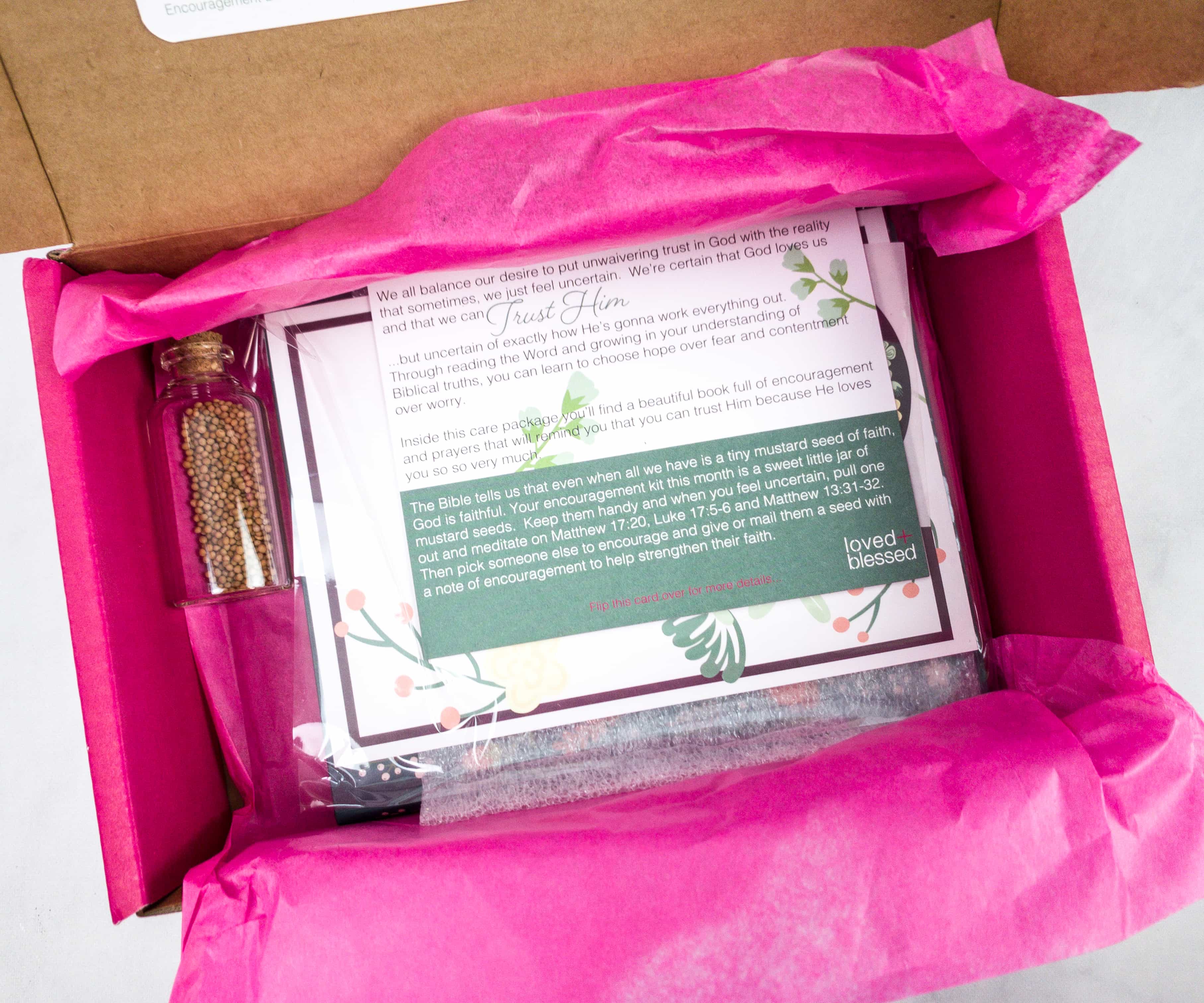 The items were neatly stacked in the box.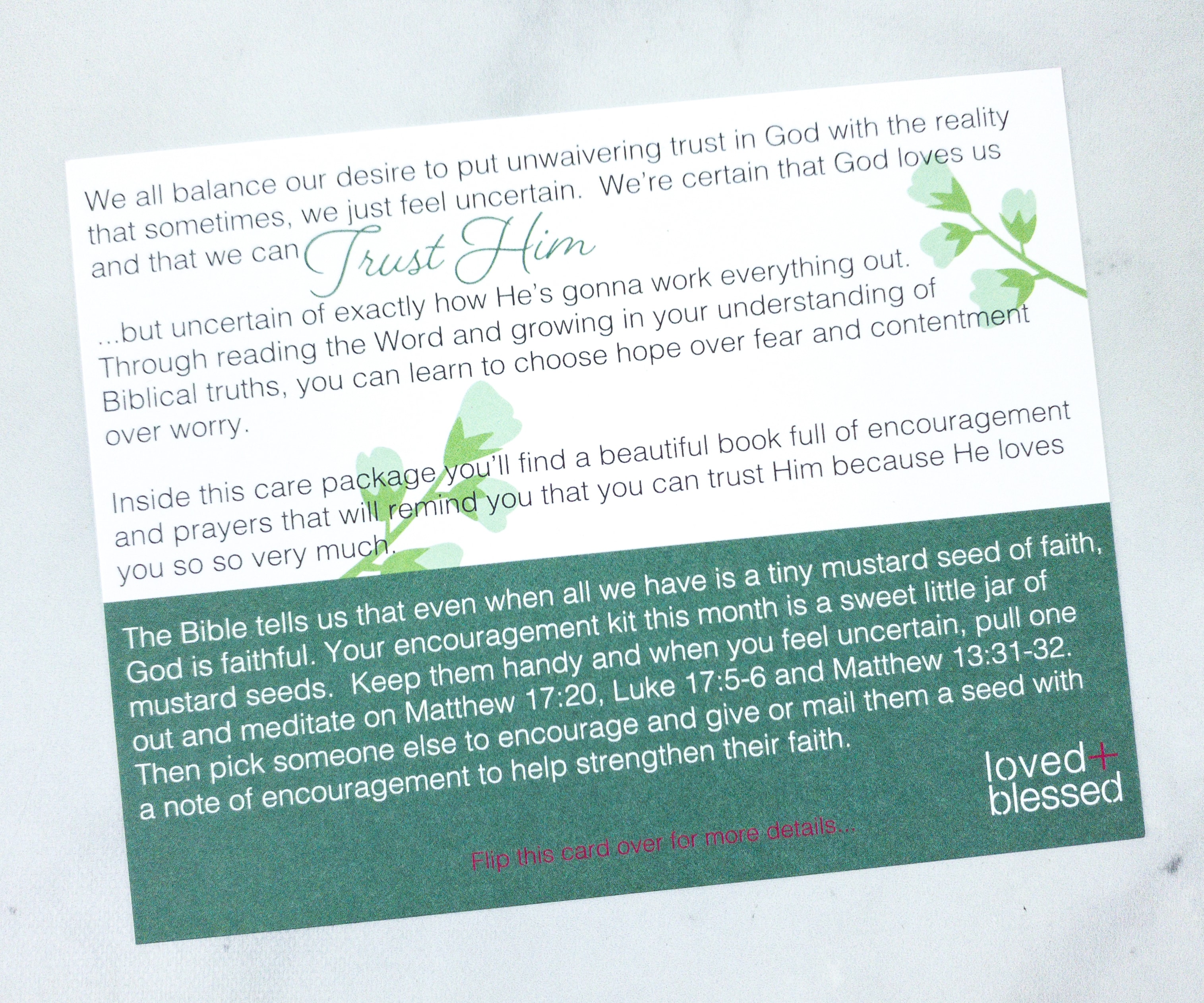 The card features a lot of nice things about this month's box and theme.
Listed at the back of the card are some reminders about the items inside the box. This box also supports several ministries and non-profit organizations.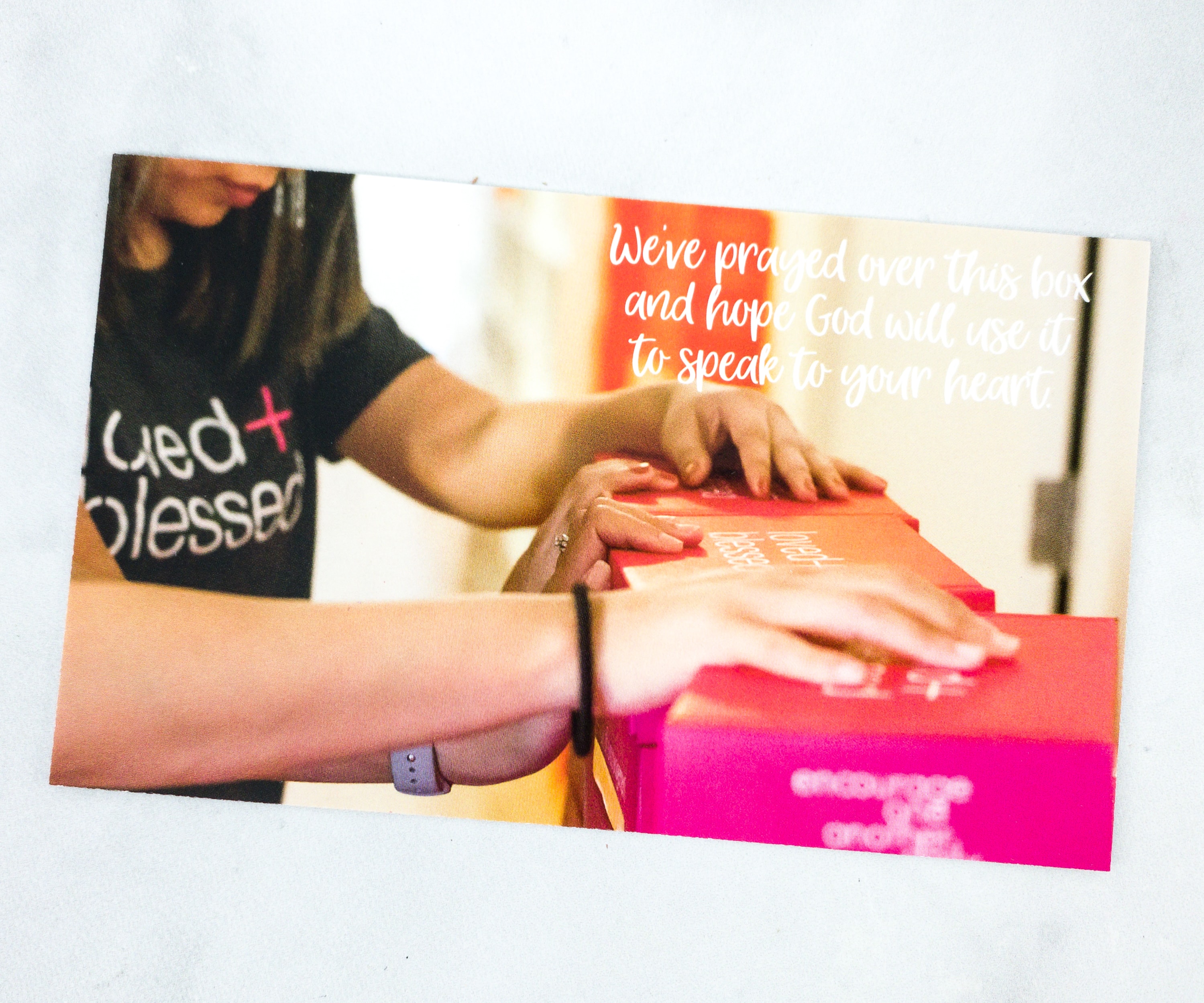 Here's another info card! It features a heartwarming message:
We've prayed over this box and hope God will use it to speak to your heart.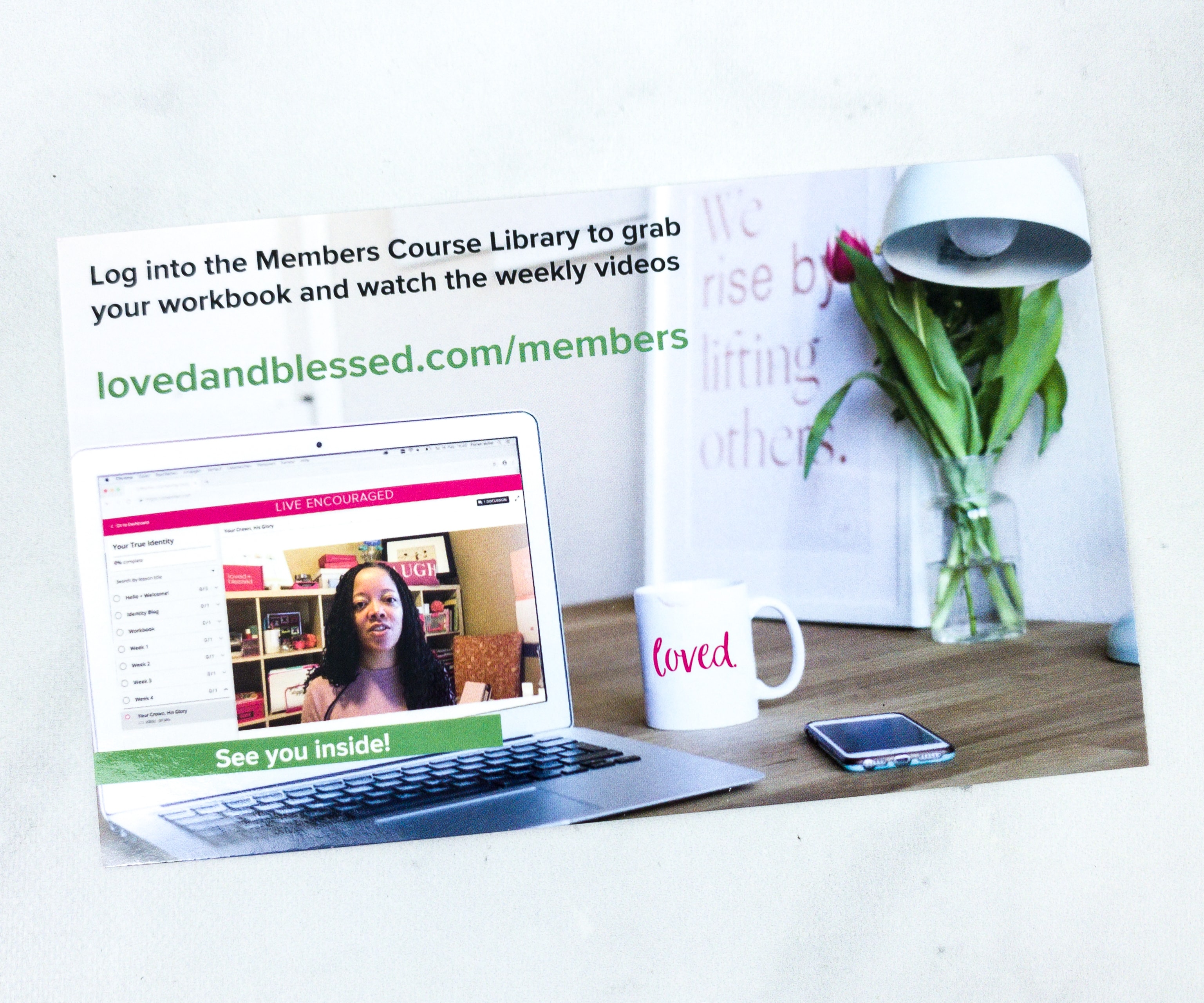 On the other side of the card, there's a reminder to log into the Members Course Library!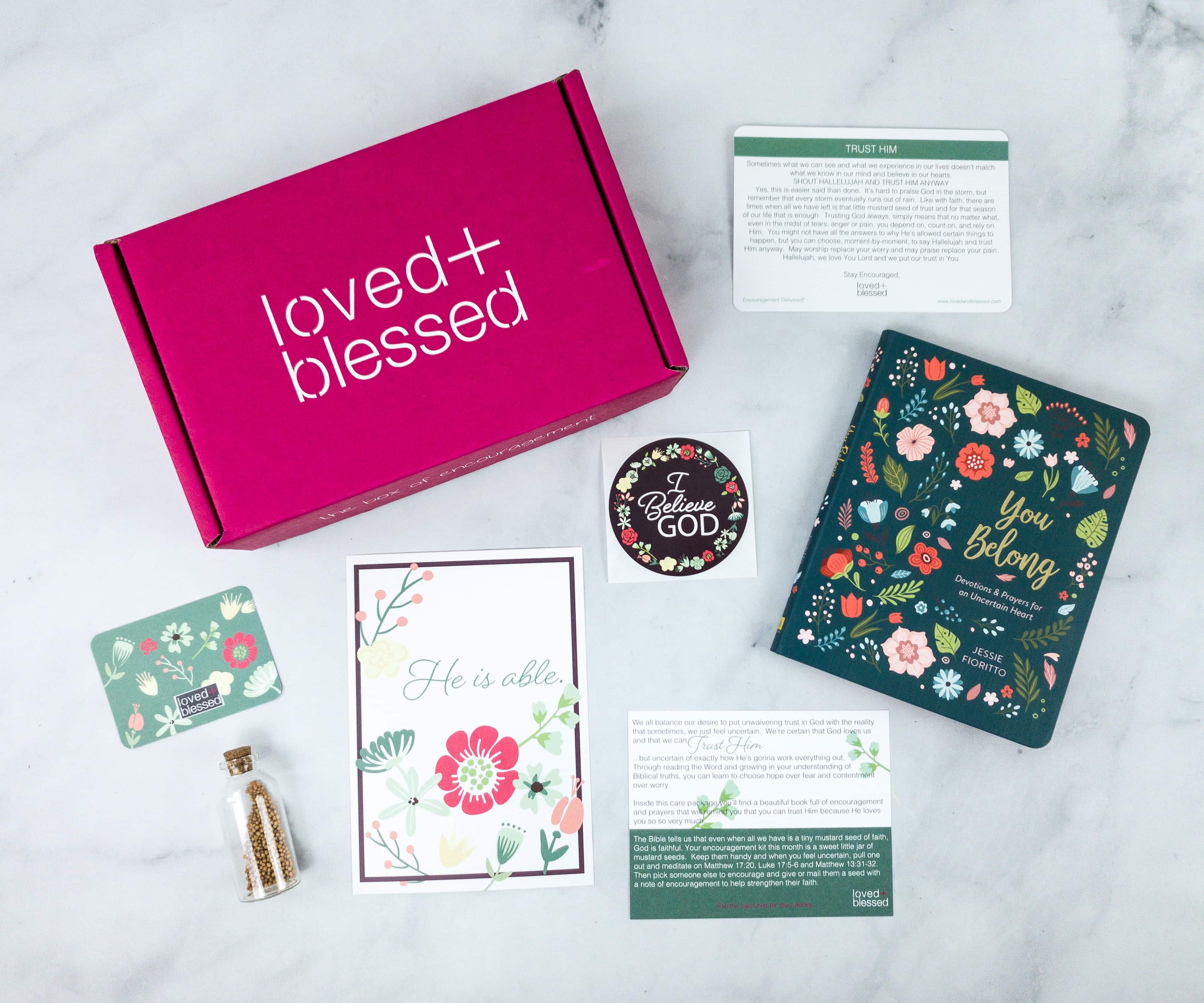 Everything in the June 2020 box!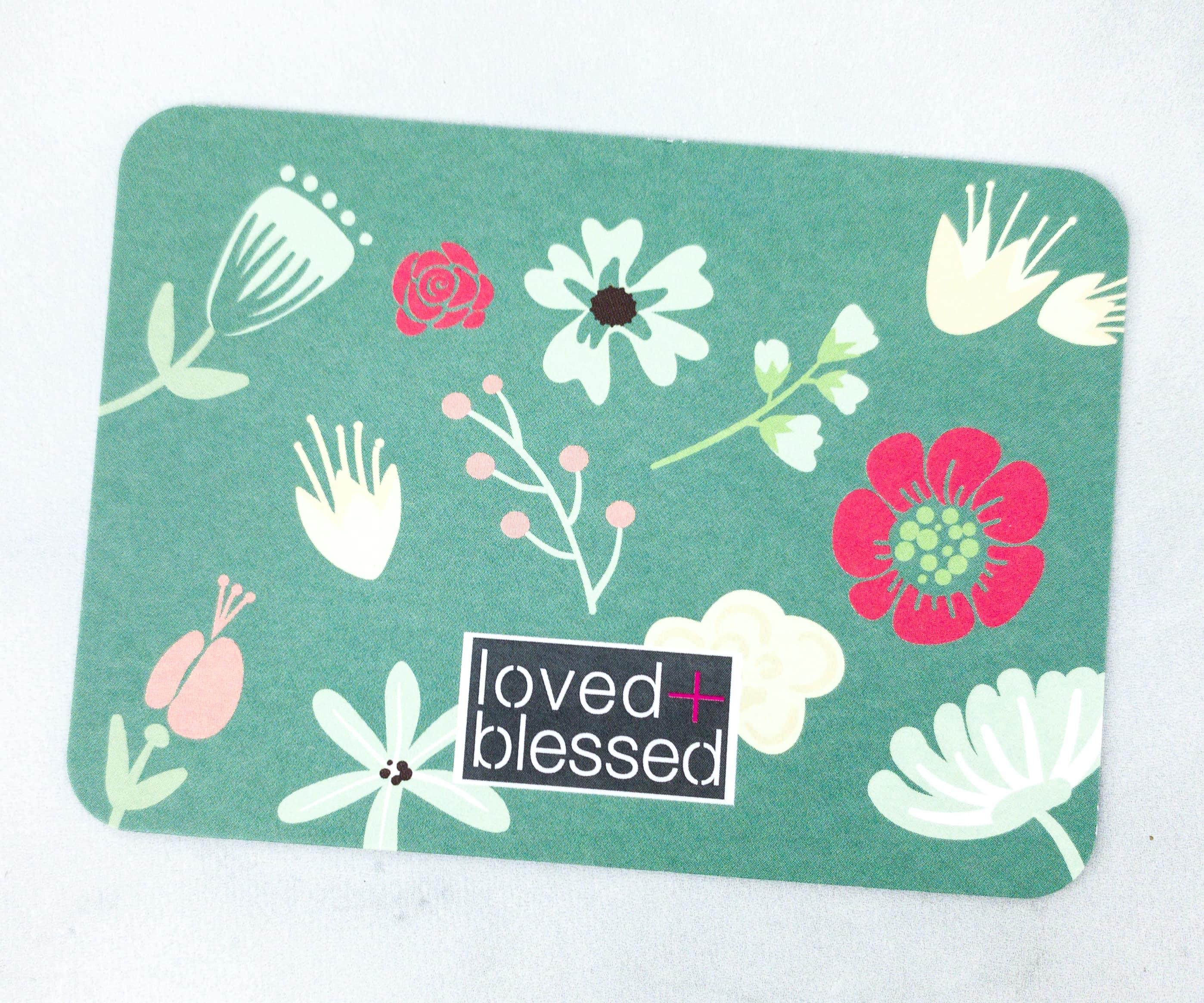 Scripture Card. Every box contains a scripture card! This month, the card looks lovely with different flower images!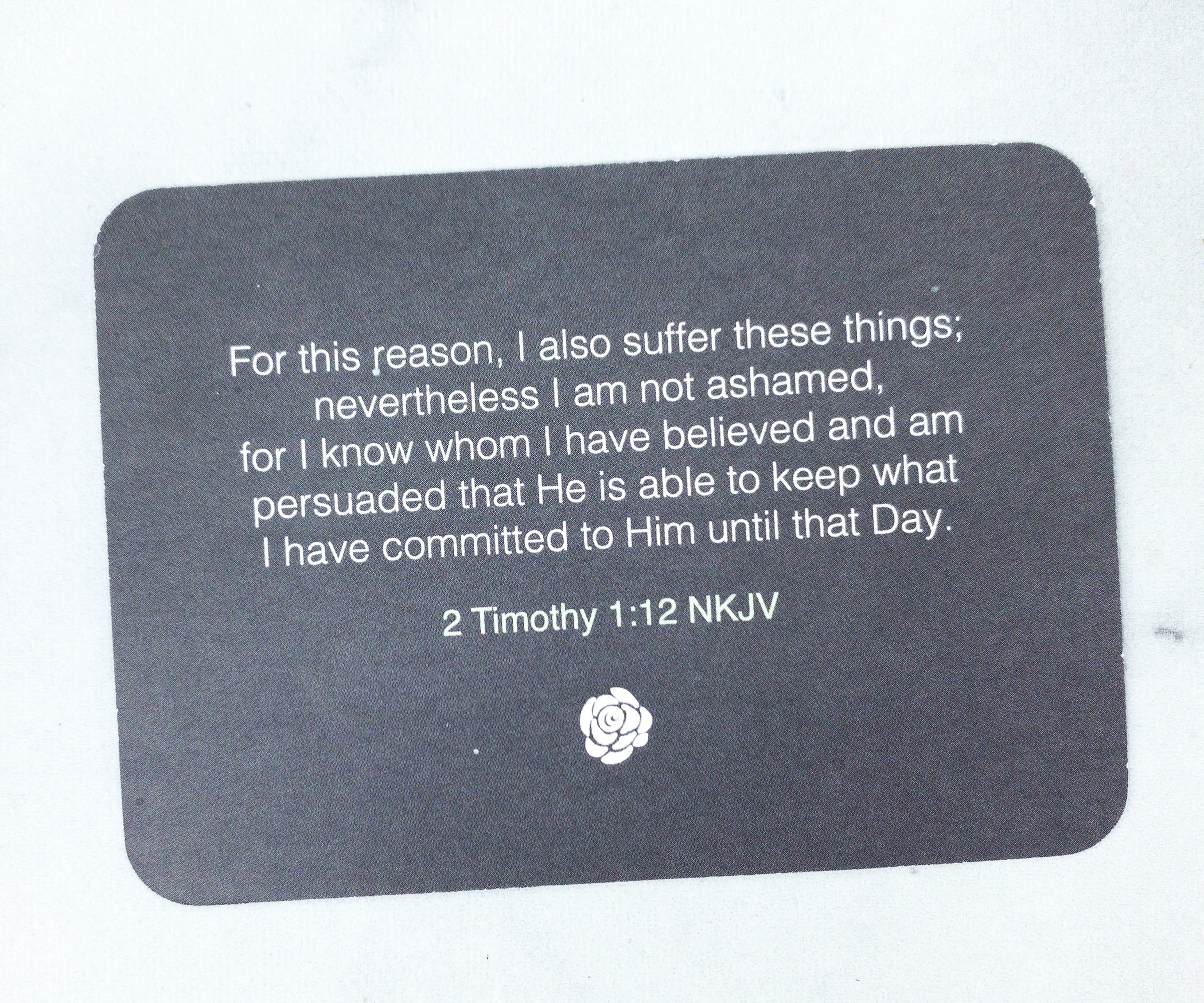 The scripture on the flip side is from 2 Timothy 1:12 NKJV.
For this reason, I also suffer these things; nevertheless I am not ashamed, for I know whom I have believed and am persuaded that He is able to keep what I have committed to Him until that Day.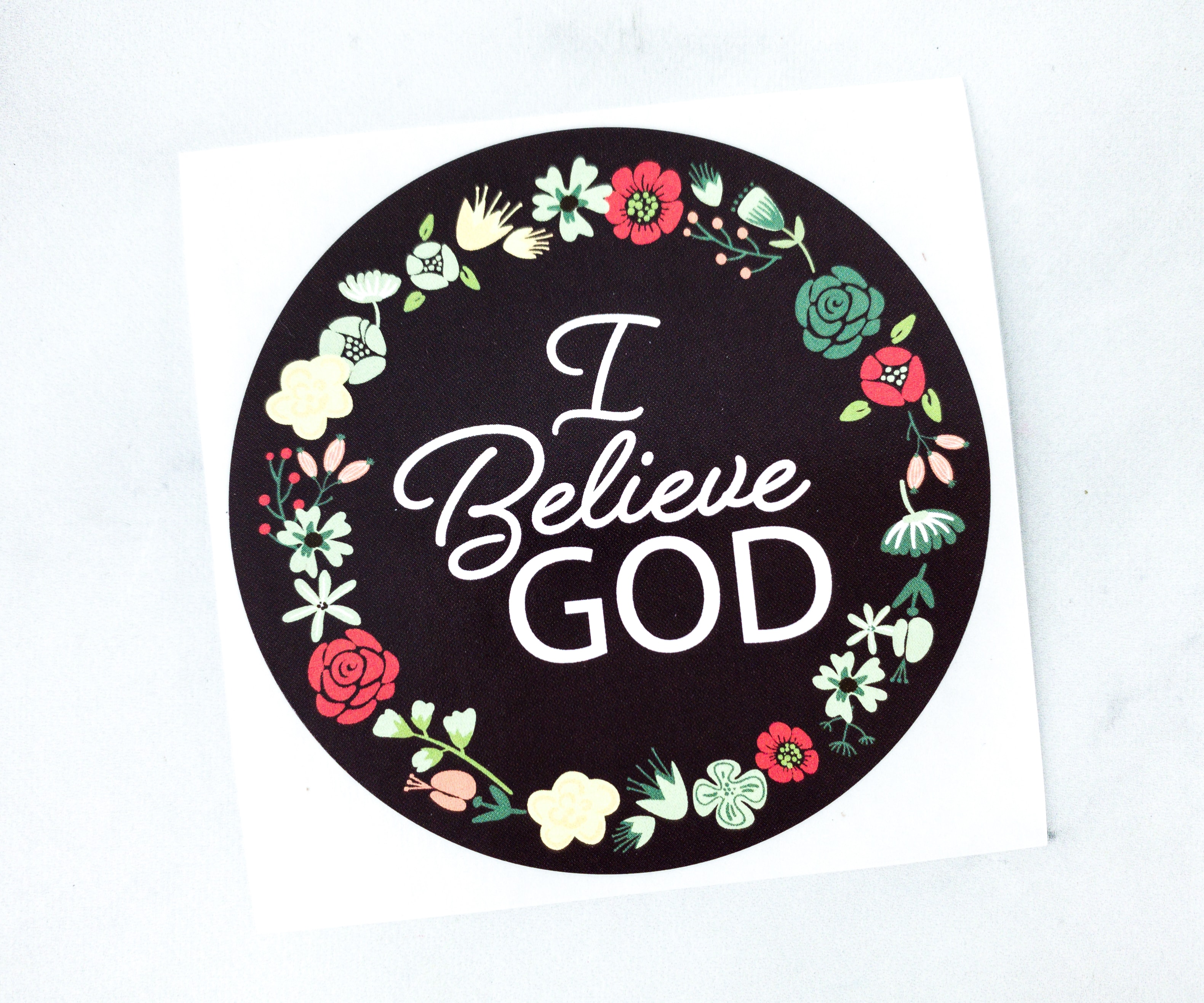 Repositionable Sticker. Like the scripture card, the sticker this month is also colorful and is full of beautiful floral images. This time, the flowers form a circle and inside the circle is an amazing message that shows our trust in God. The sticker is a nice addition to notebooks, laptops, or any flat, metal, or glass surfaces you would like to add embellishments to.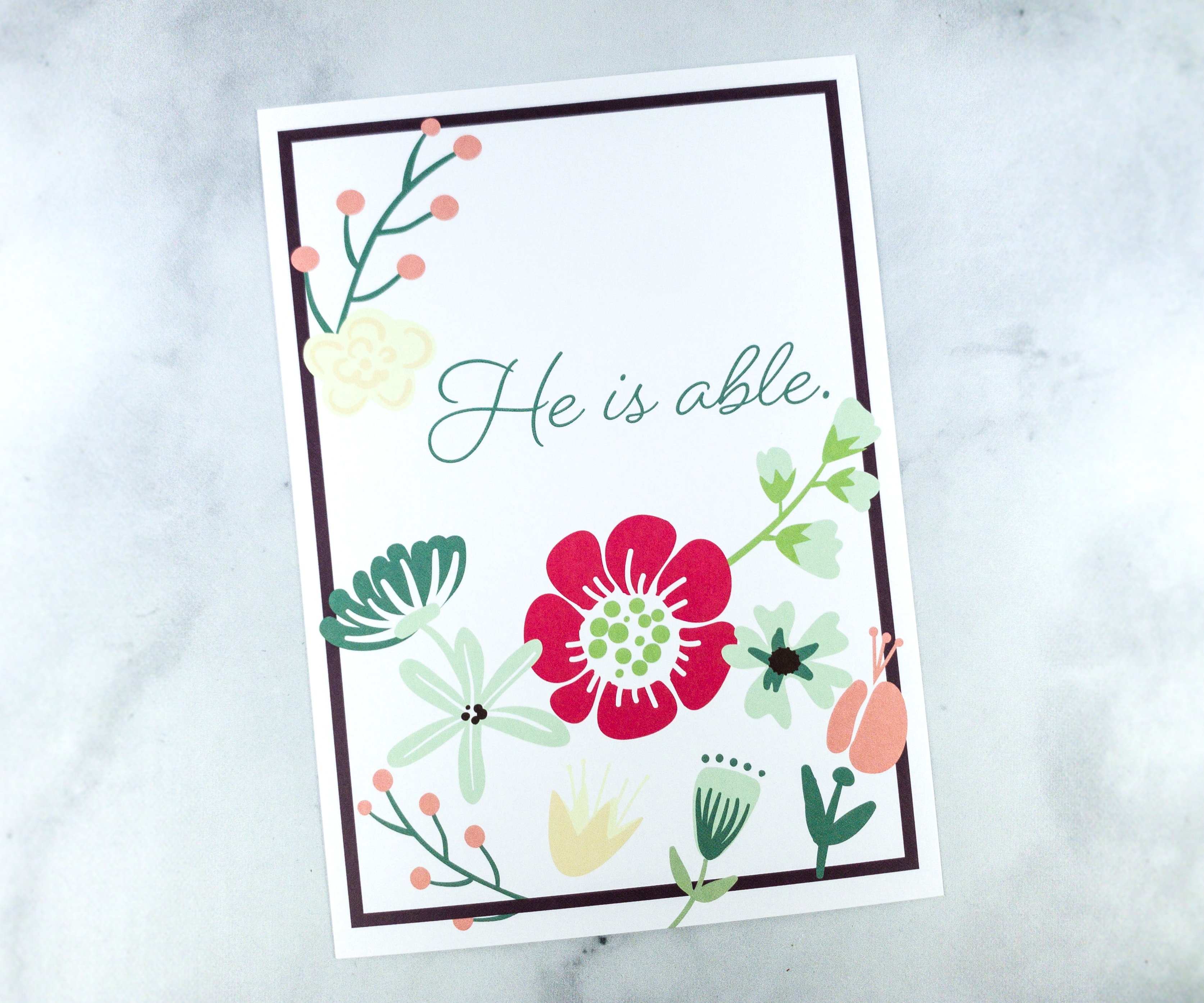 Poster. I always look forward to the poster included in this box, and this month, the poster has the same bright and lovely floral design as the scripture card and the sticker, plus some inspiring words:
He is able.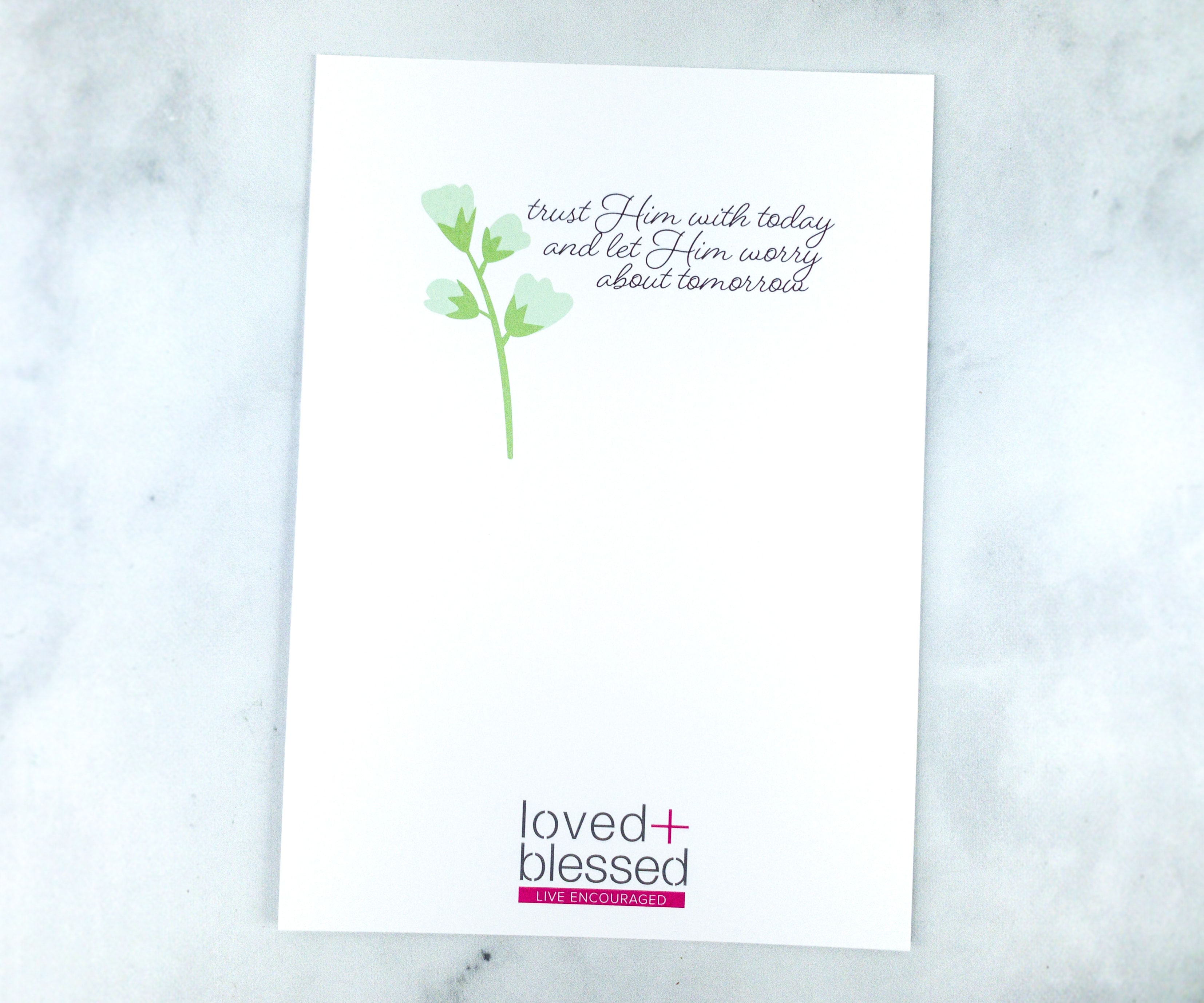 As always, there's another inspiring message on the flip side:
Trust Him with today and let Him worry about tomorrow.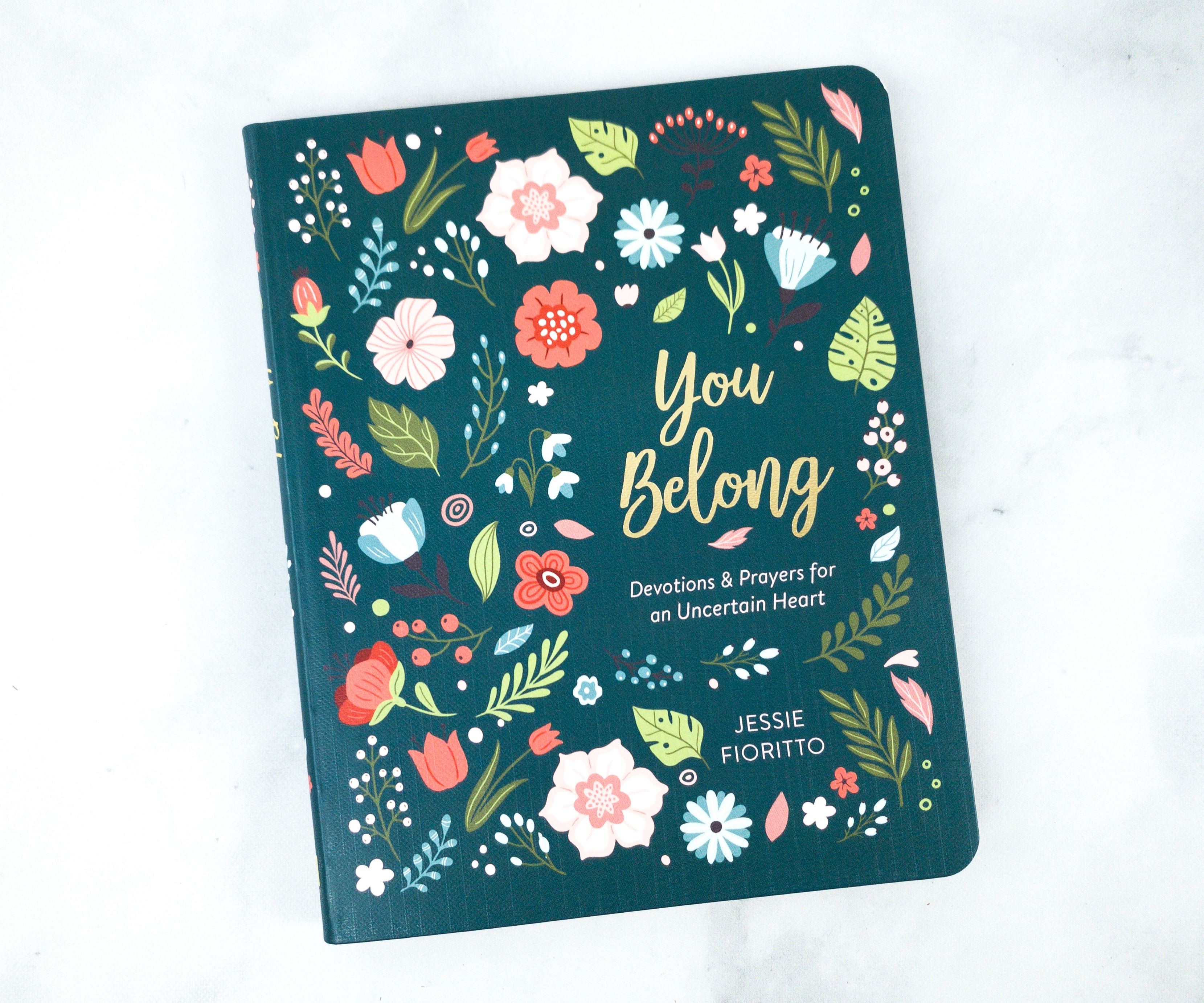 You Belong by Jessie Fioritto ($12.99)
You Were Created with Purpose by a Loving, Heavenly Father. . .
You Belong!

This lovely devotional, written just for you, is a beautiful reminder of that you were made with purpose by a heavenly Creator. . .and that you belong–right here and now–in this world. 180 encouraging readings and inspiring prayers, rooted in biblical truth, will reassure your uncertain heart, helping you to understand that you're never alone and always loved. In each devotional reading, you will encounter the bountiful blessings and grace of your Creator, while coming to trust His purposeful plan for you in this world. You Belong: Devotions and Prayers for an Uncertain Heart is a wonderful, quiet-time devotional. . .whether you're new to the faith or a long-time believer!

Be cheerful no matter what; pray all the time; thank God no matter what happens.
This is the way God wants you who belong to Christ Jesus to live.1 Thessalonians 5:16-18 MSG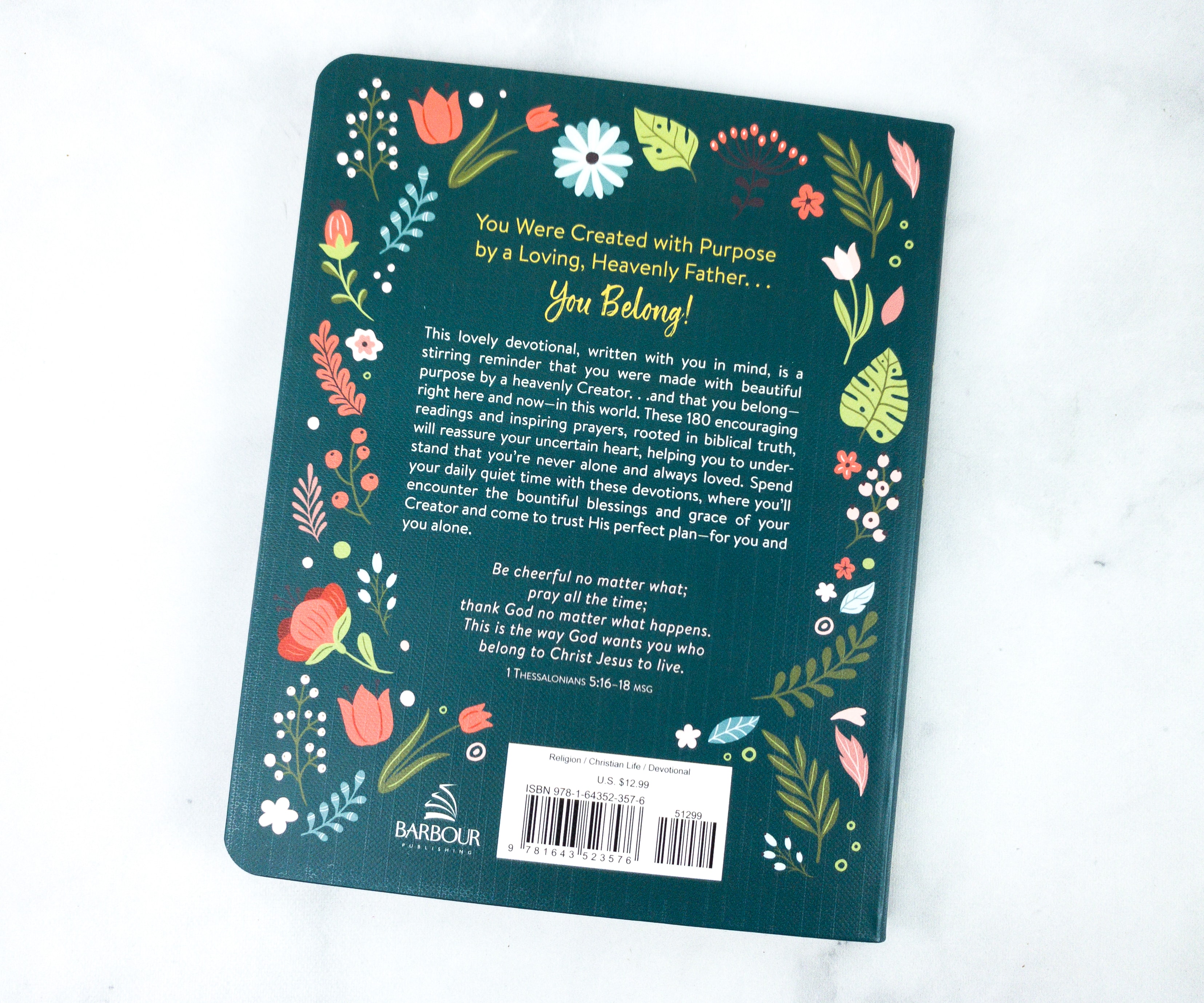 The back of the book also includes a bible verse from 1 Thessalonians 5:16-18.
Be cheerful no matter what; pray all the time; thank God no matter what happens. This is the way God wants you who belong to Christ Jesus to live.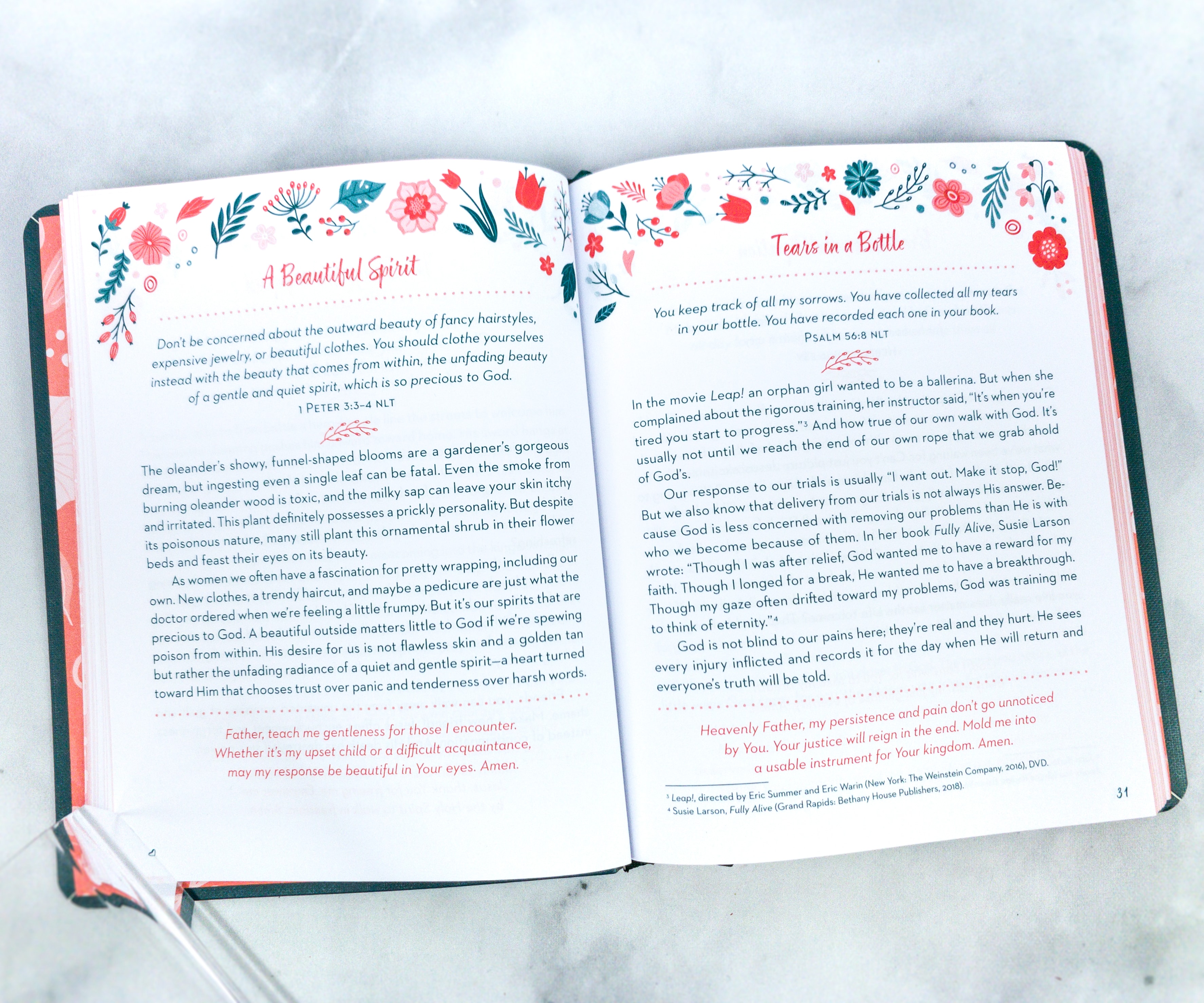 The book contains lots of great devotional prayers to uplift our spirits, and also make us feel great and hopeful.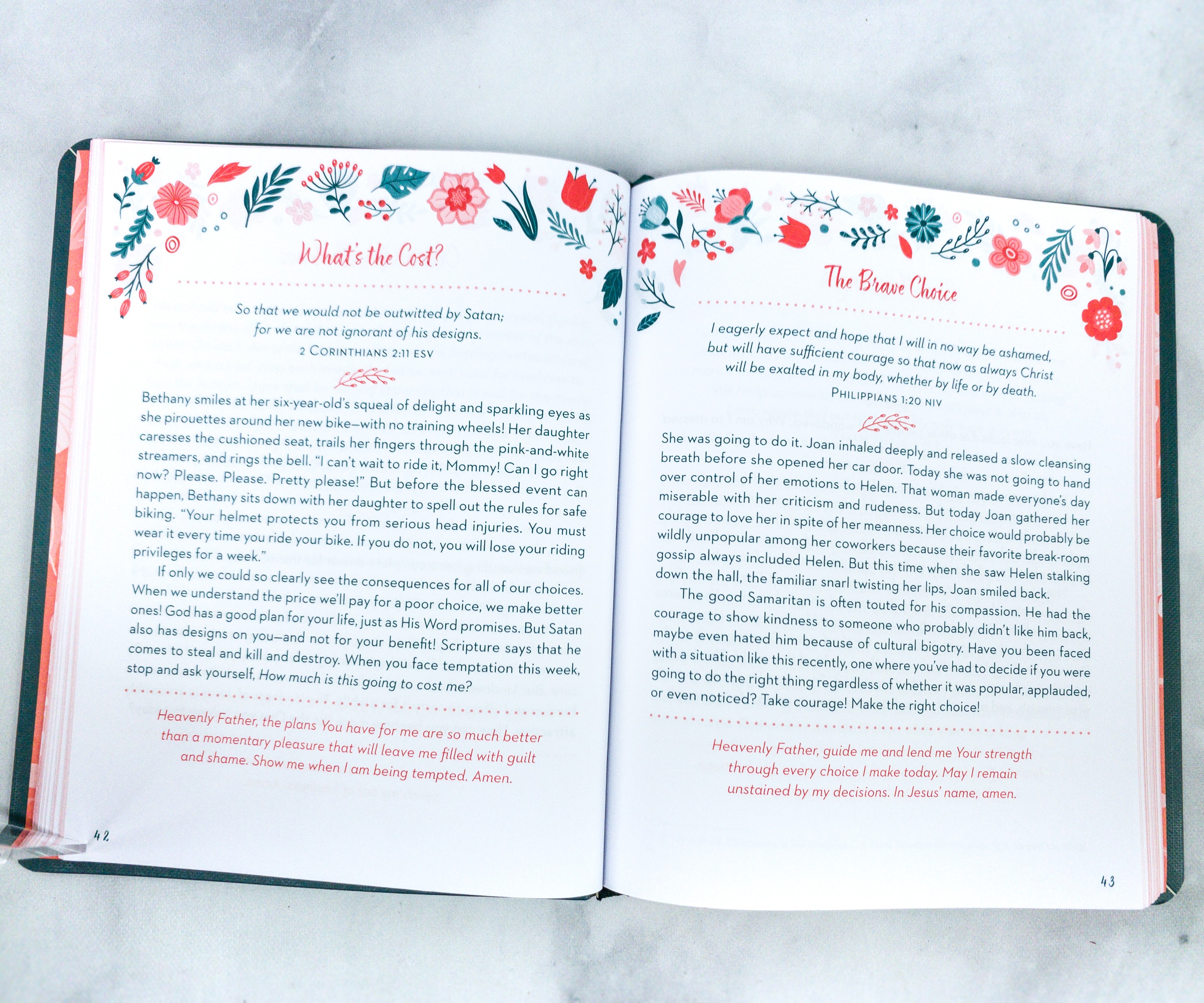 The short entries will make you realize a lot of things. It's a great read before you start your day, to keep you going and to remind you of God's love.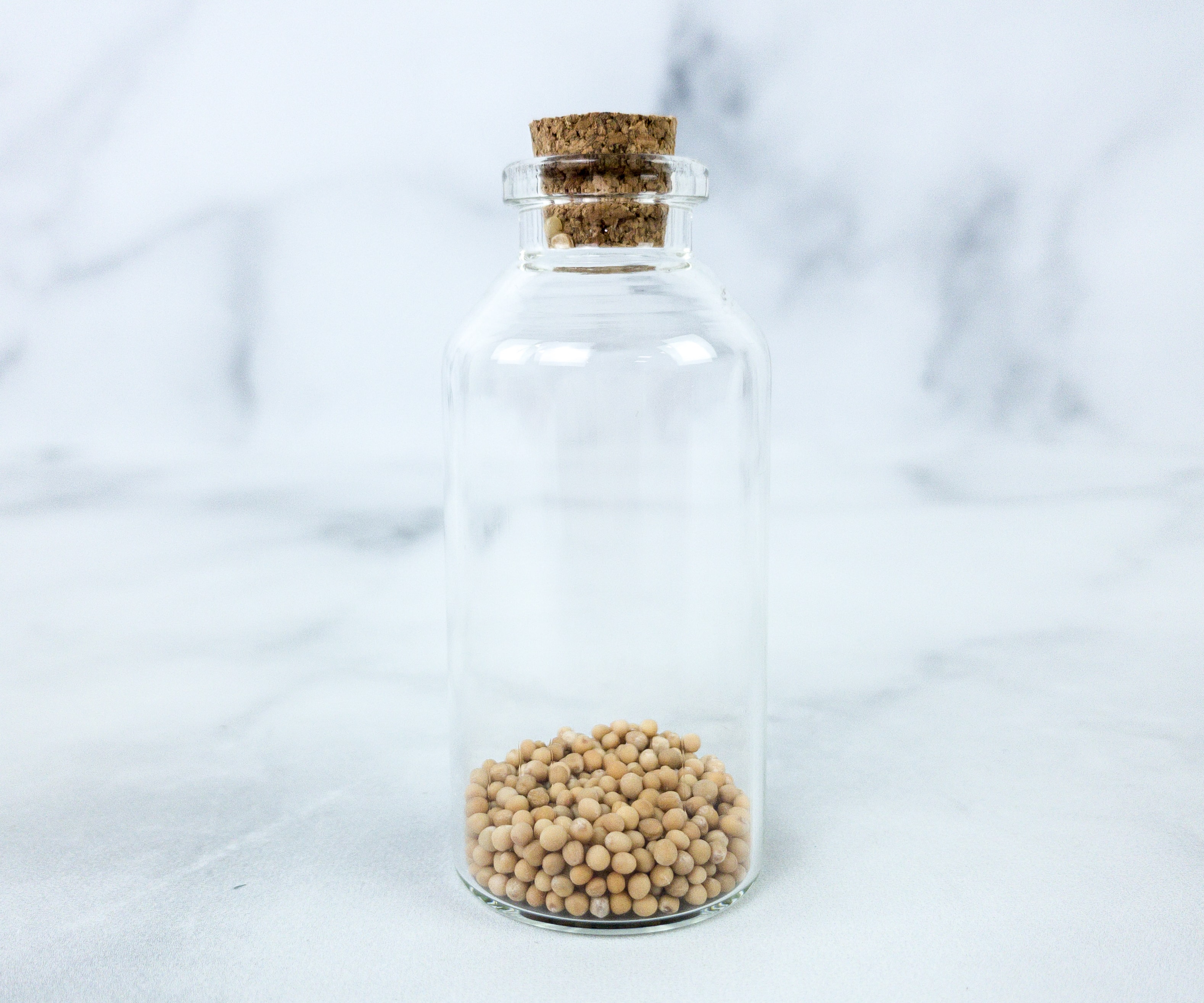 Seed Encouragement Kit. For this month's encouragement kit, I got a glass bottle filled with seeds. We all know that a seed is where new life begins, and it's definitely another motivational thing that has a great message, so you can include one when you send a note to a person close to your heart, or let it be found by a stranger to inspire them.
Just like a plant that grows from this teeny thing, everything has a beginning and as we go along the way, we develop different characteristics. Just like a seed, we also encounter different problems and obstacles, but trusting God will definitely help us overcome and get through it all.
It's another feel-good box from Love + Blessed! I love this month's theme about trusting God. When times get rough, we must believe that God has plans for us and that He will never give us something that we cannot overcome. The items are really inspirational and motivational, like the devotions book and the glass bottle filled with seeds. This is really an encouraging box, and it reminds us that we just need to believe in Him, and we'll never get lost.
What did you think of Loved + Blessed this month?