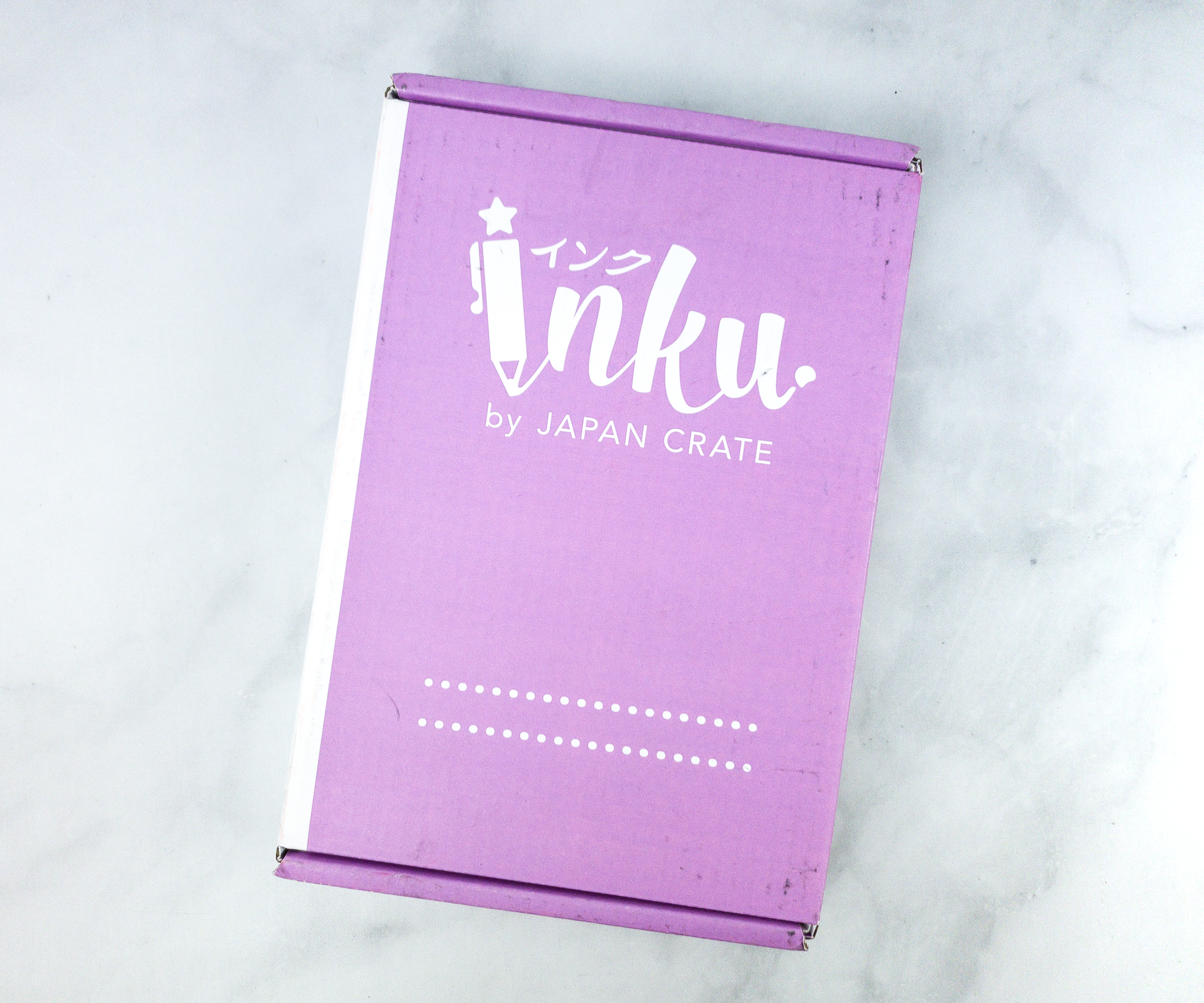 Inku Crate is a monthly paper and stationery subscription box from Japan Crate. You can get the box for $25 per month, and there's also an option to get a 3-month, 6-month, or 12-month prepaid subscription. Each month, the box includes a selection of 6-8 Japanese stationery items like notebooks, planners,  pencils, pens, markers, stickers, office supplies, and even origami paper and other fun accessories.
DEAL: Get $3 off on your first box! Use this link and coupon code HELLO.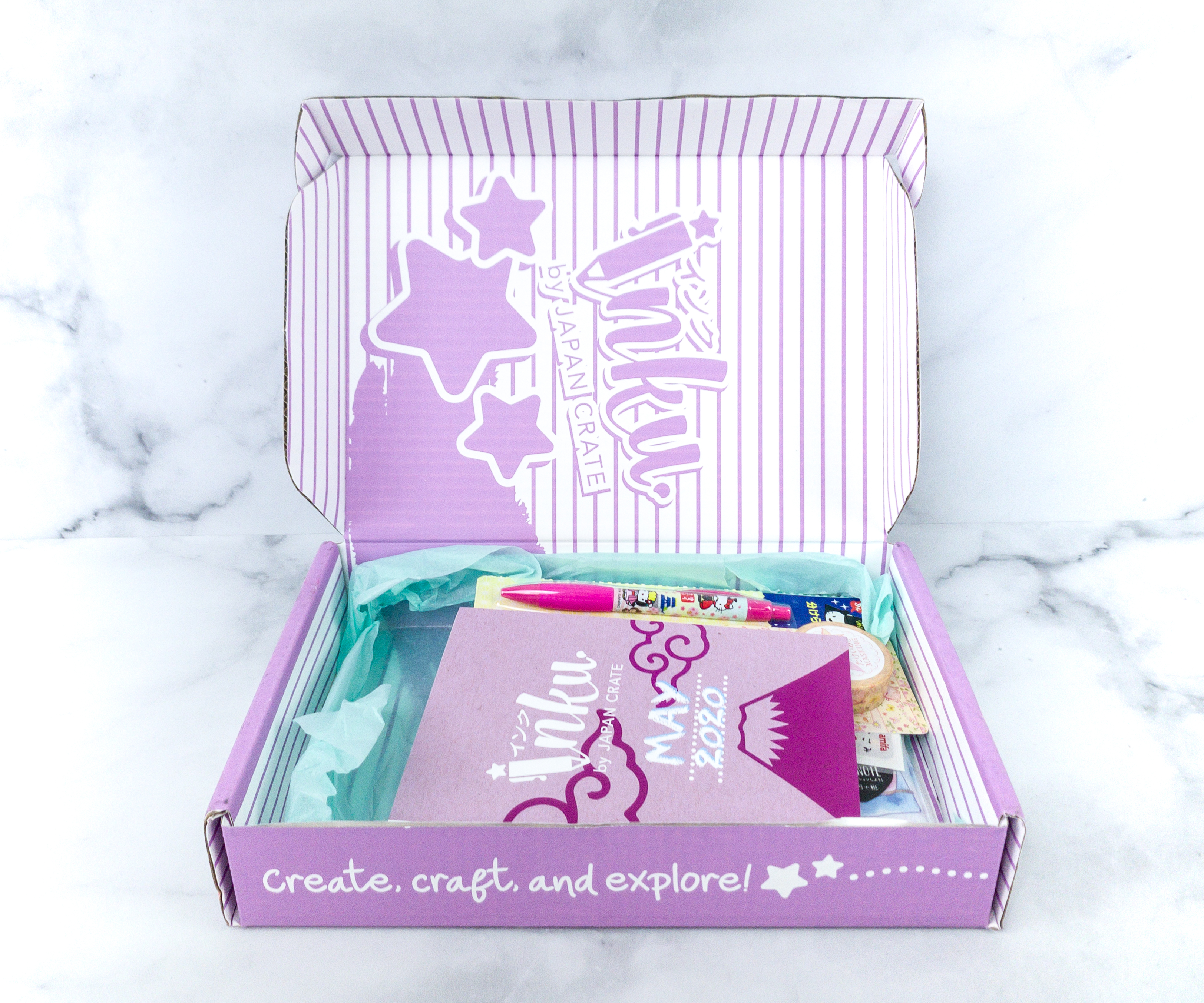 The items were packed with a blue wrapping paper.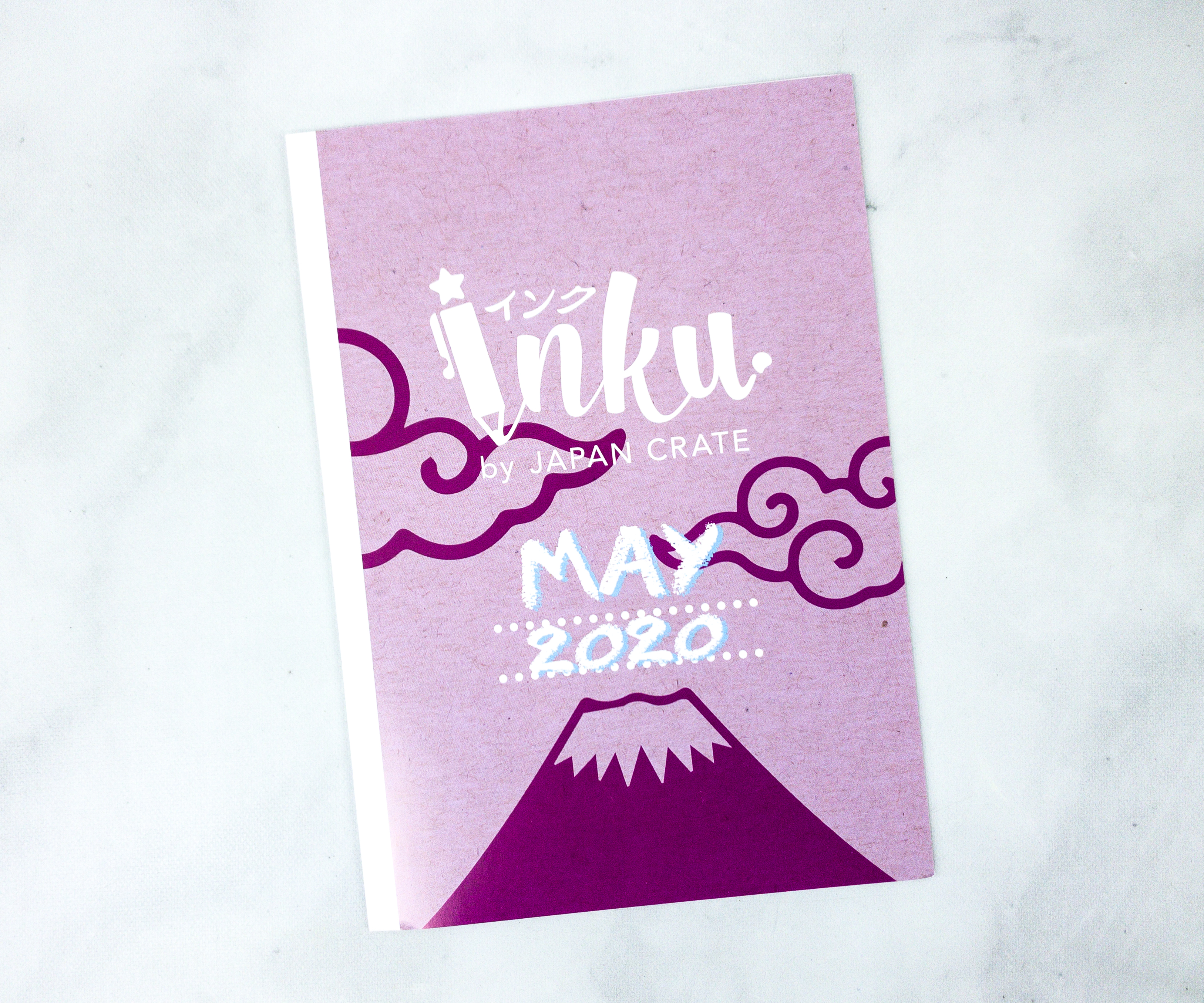 A booklet sits on top of everything in the box.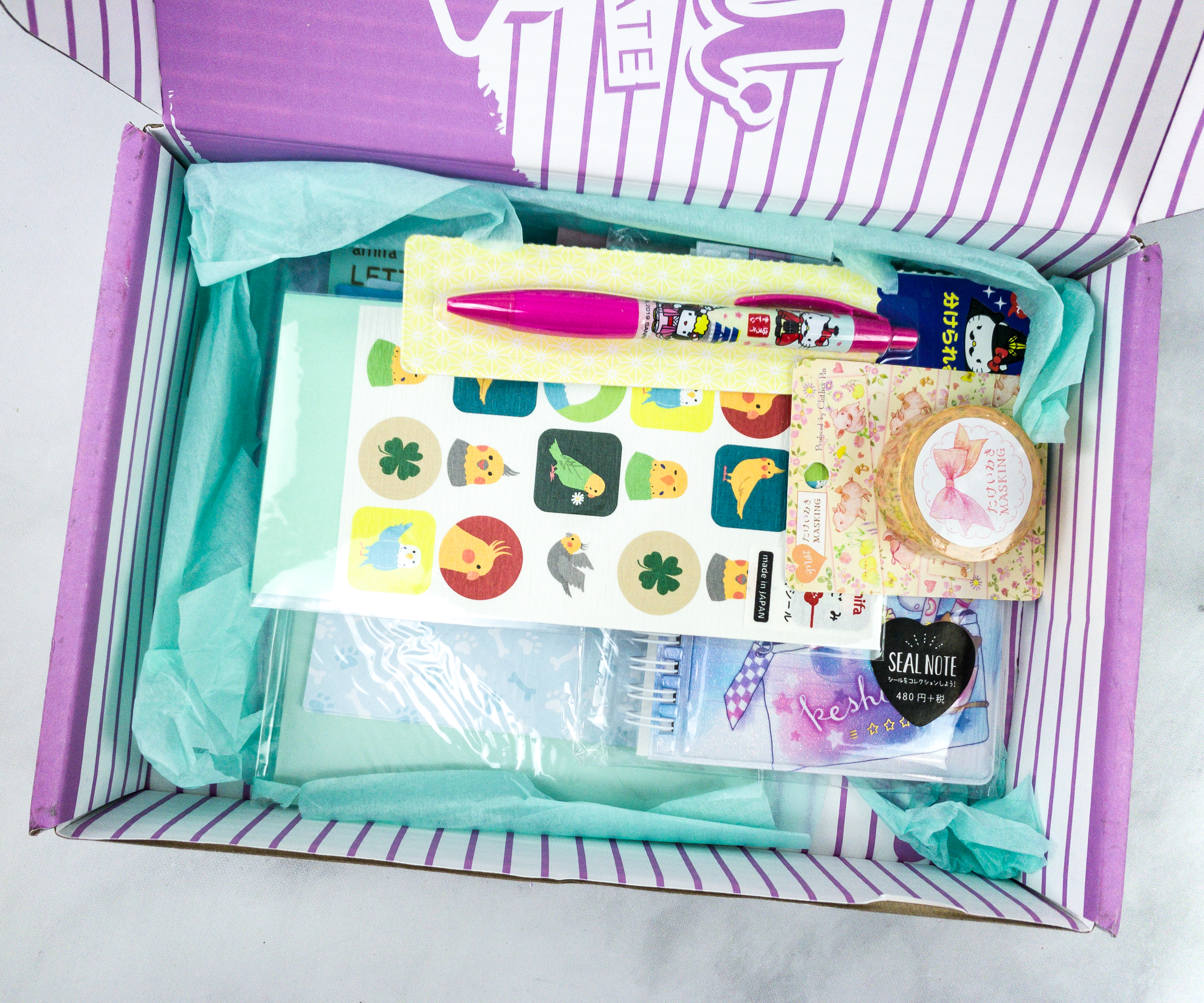 Some of the items came with plastic packaging.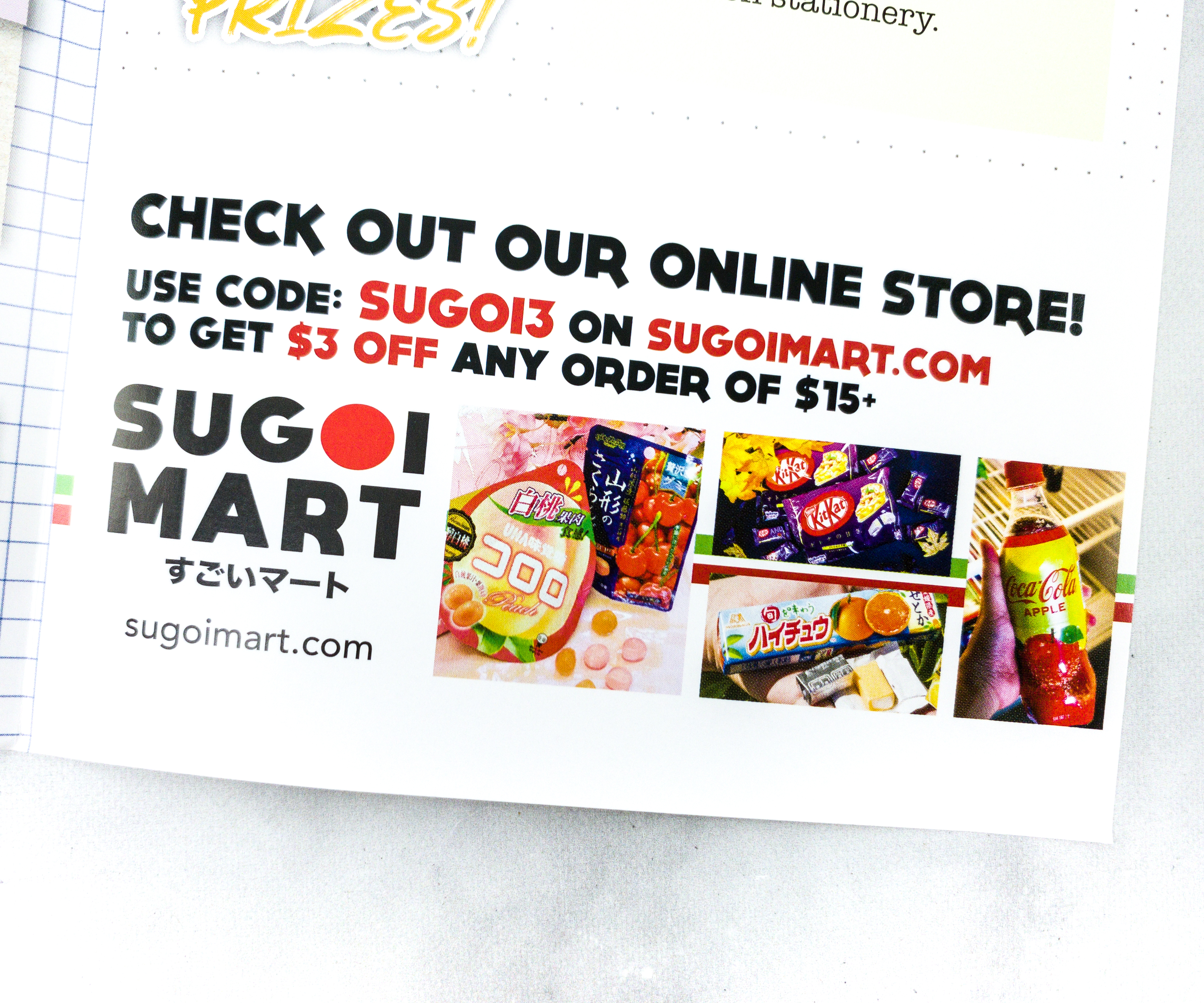 This is the May 2020 box! They also included an ad for Sugoi Mart!
Inside the booklet, there's a list of all the items in the box, plus some brief descriptions for each of them.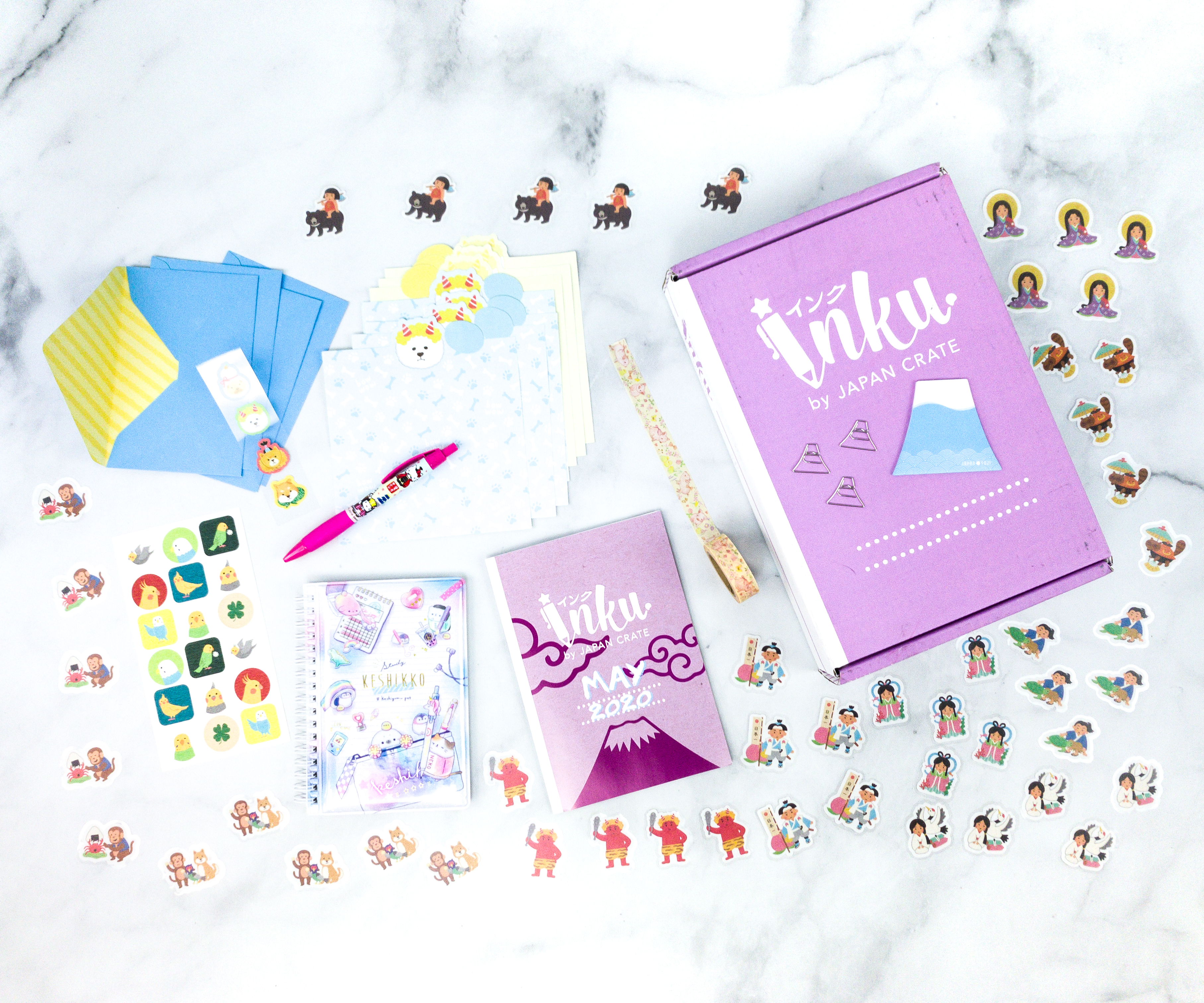 Everything in my box!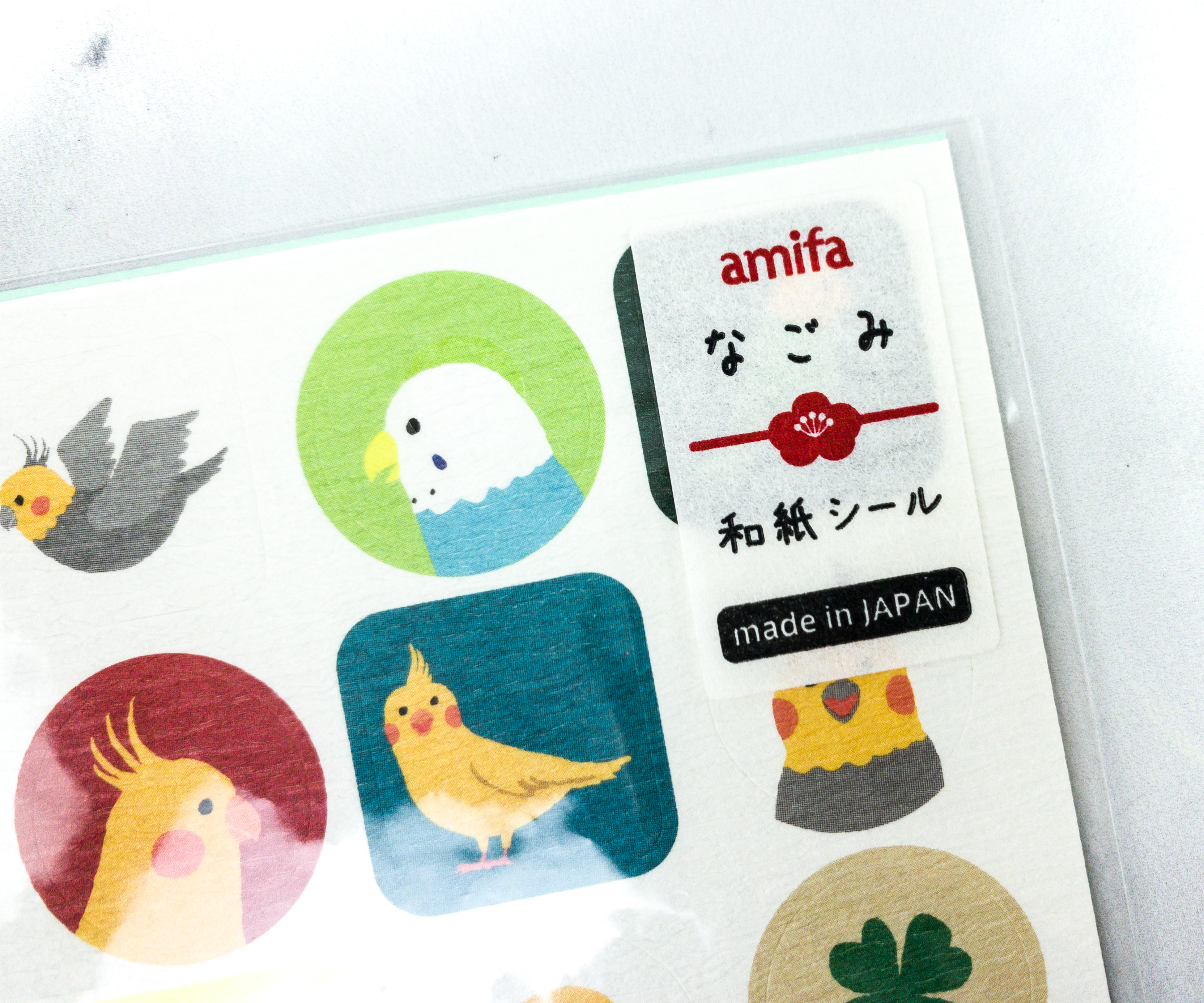 Washi Stickers. These stickers are adorable! They're also durable as they're made of washi, which is from the fibers from the inner bark of the gampi tree. They have a different feel from the usual paper stickers and they're flexible as well.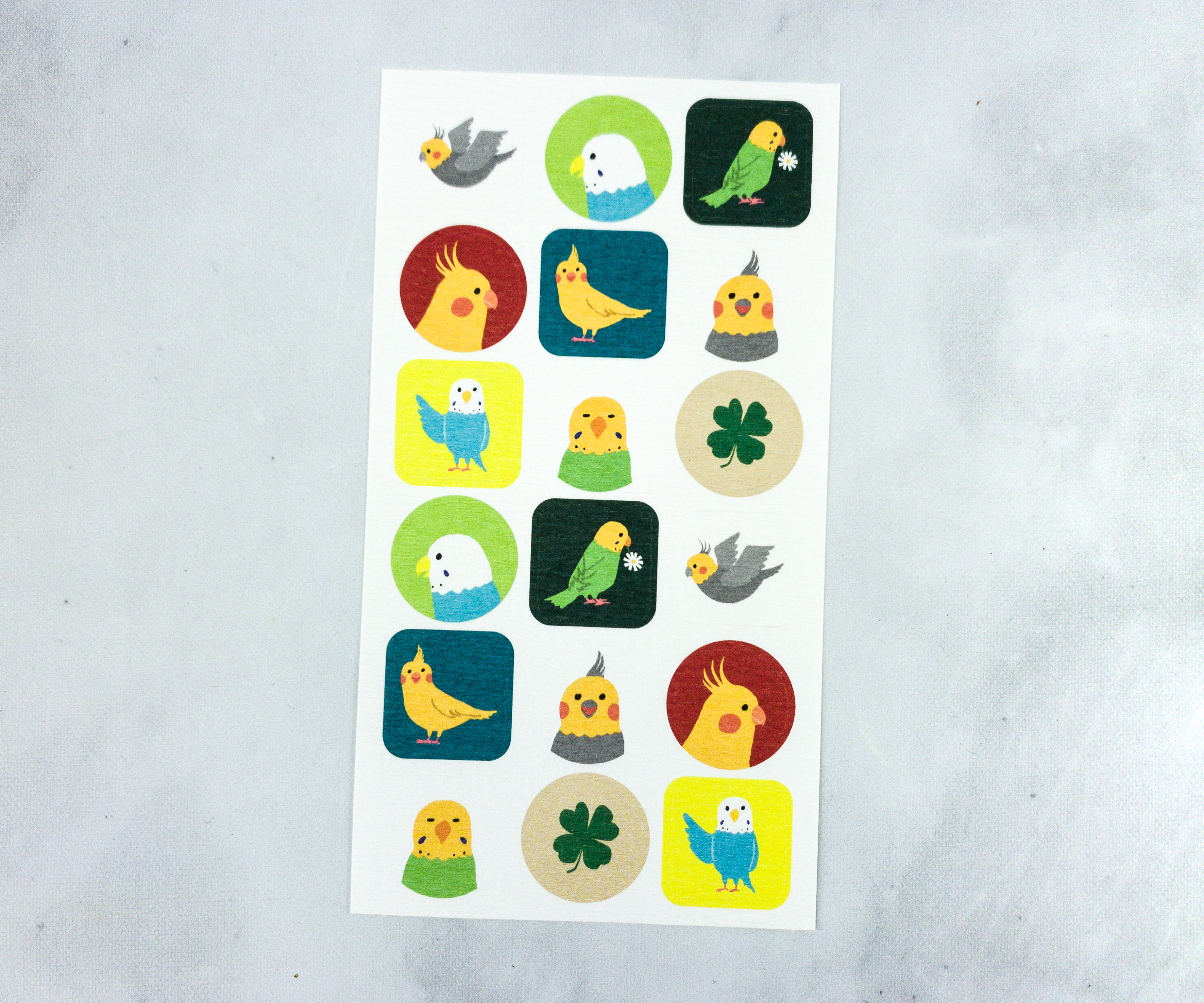 Each design comes in two so you can use one right away, and store the other one for future use.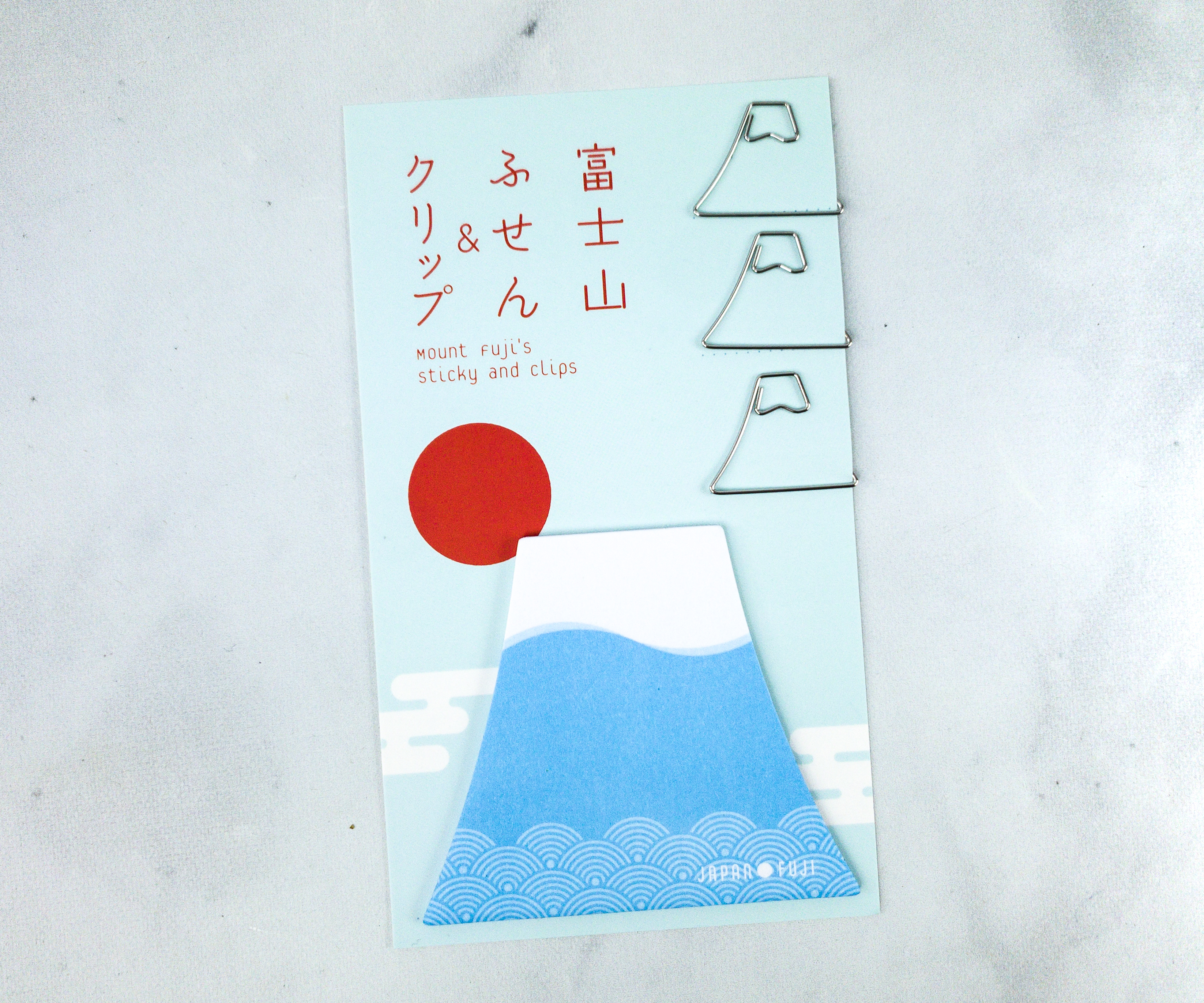 Mt. Fuji Memo & Clip Set. Both the sticky memo pads and clips are shaped in one of the most iconic symbols of Japan, Mt. Fuji!
These are perfect for putting up reminders or notes!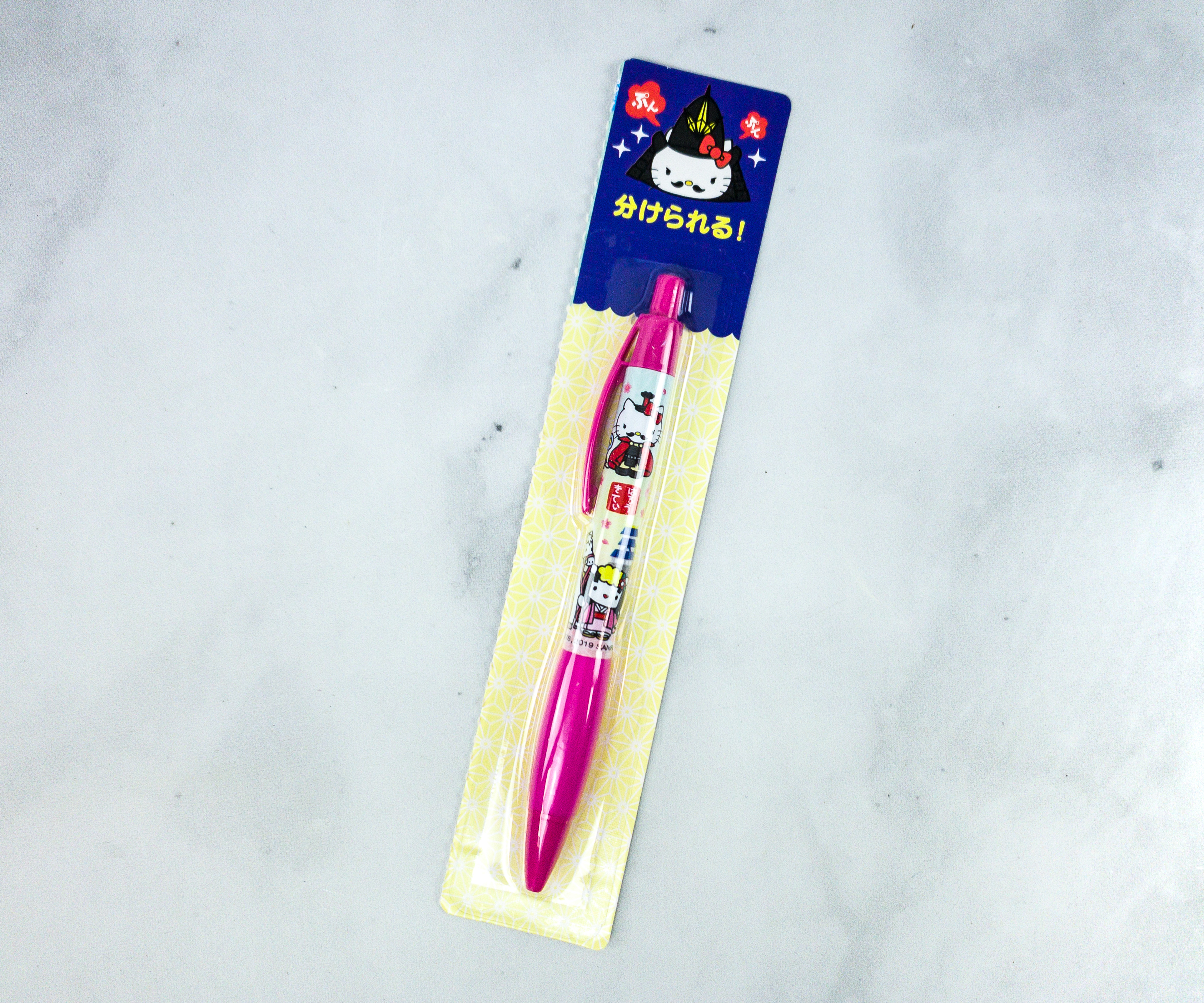 Hello Kitty Pen. Hello Kitty and friends are dressed in traditional Japanese outfit on this lovely, pink pen!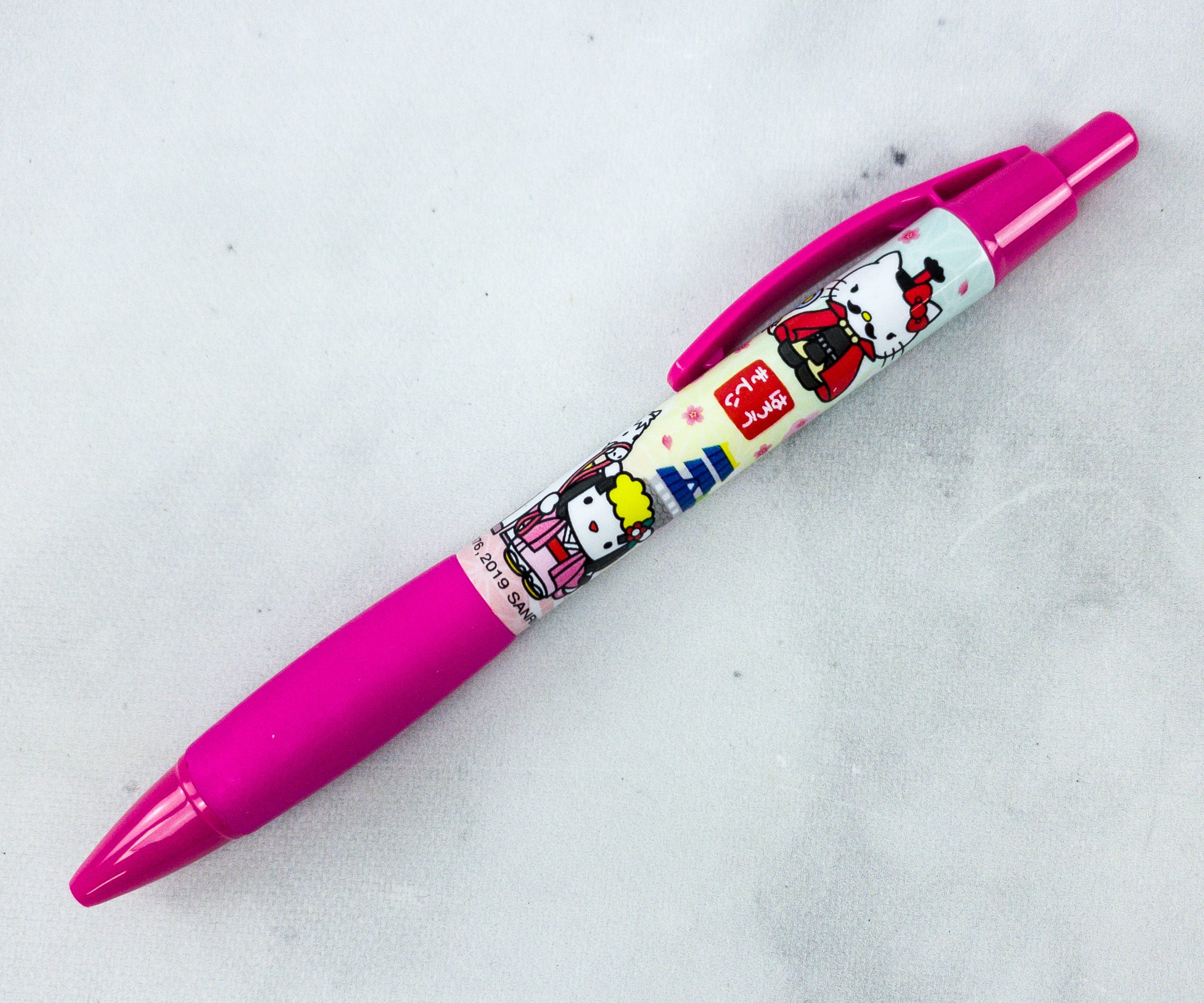 What I love about retractable pens is that I don't have to worry about losing caps!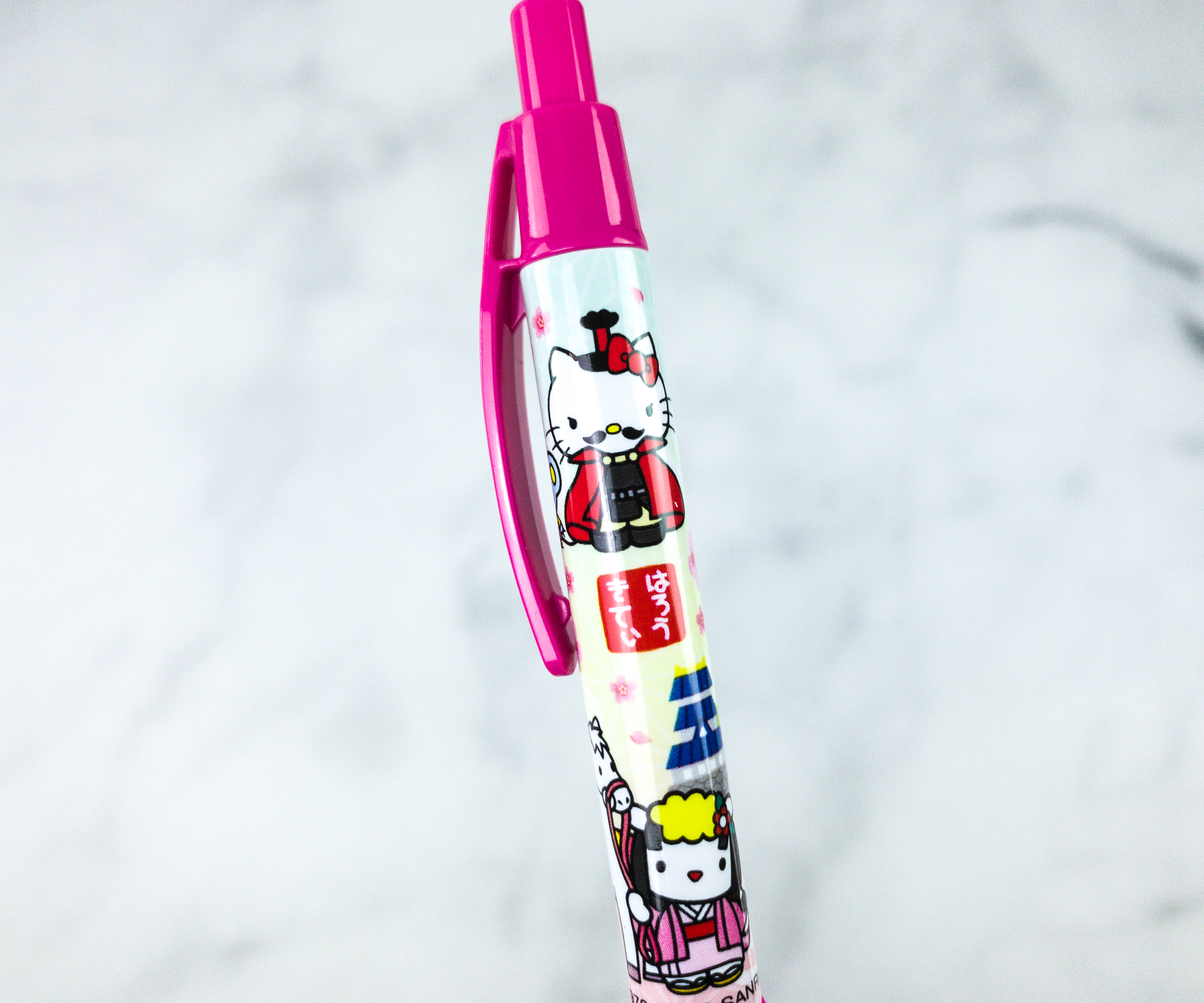 Aside from the adorable characters in it, the barrel is shaped into something that I can easily and comfortably grip.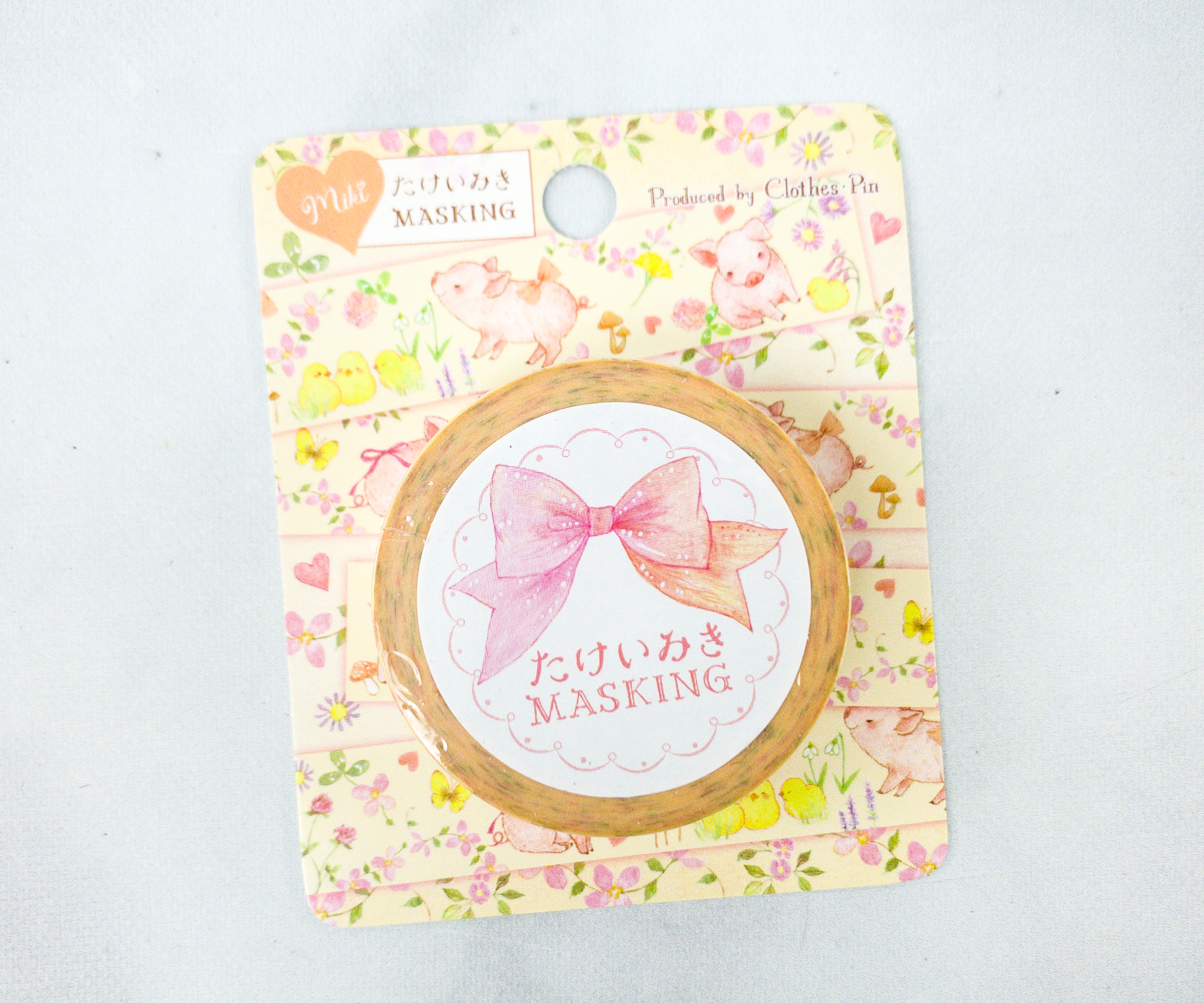 Ribbon Washi Tape. Here's something that I can use to decorate my journal, a roll of ribbon washi tape! I like the pretty packaging of this roll as well.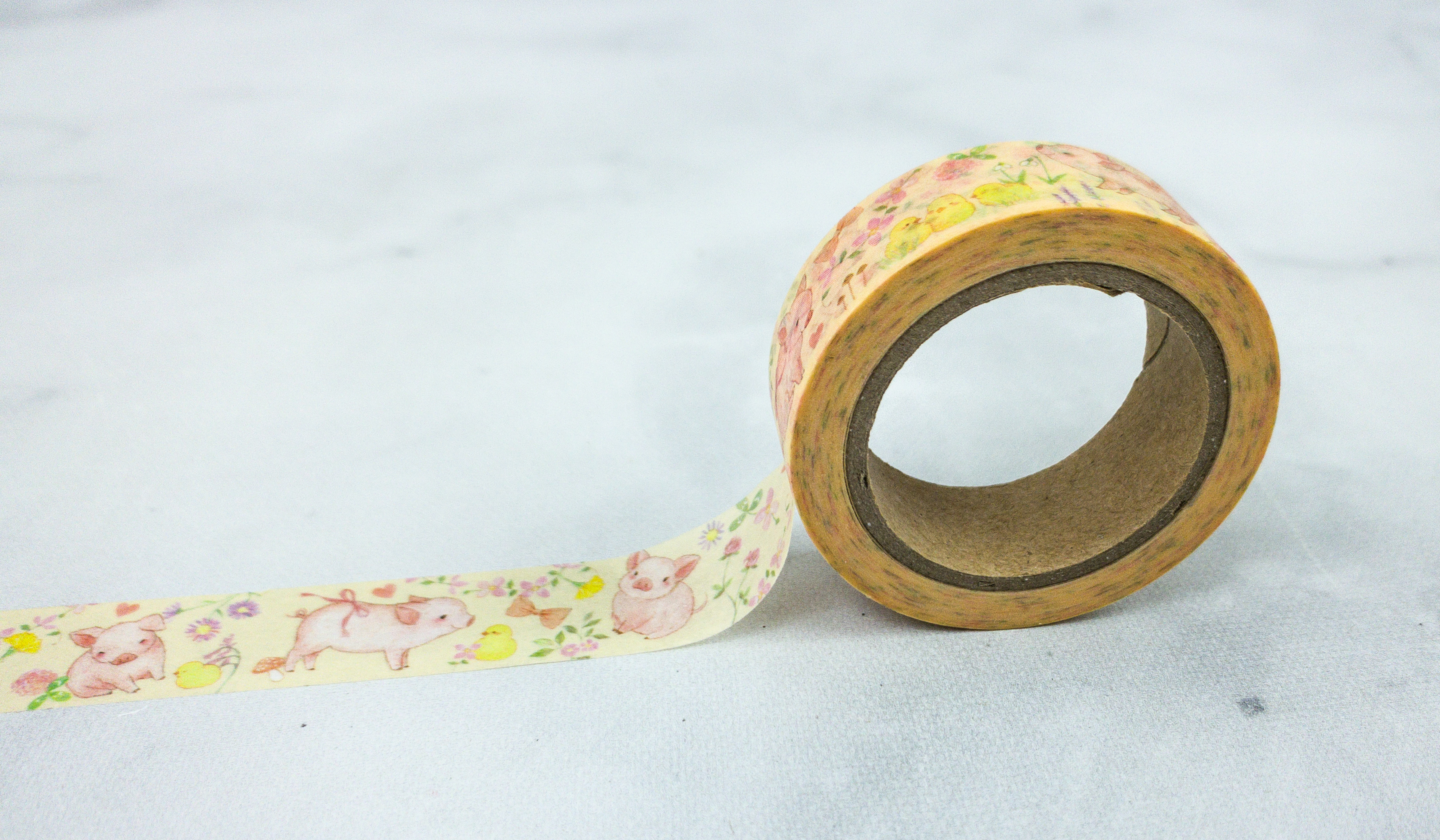 The washi tape has an adorable spring-themed design, featuring a cute little pig and some colorful floral details.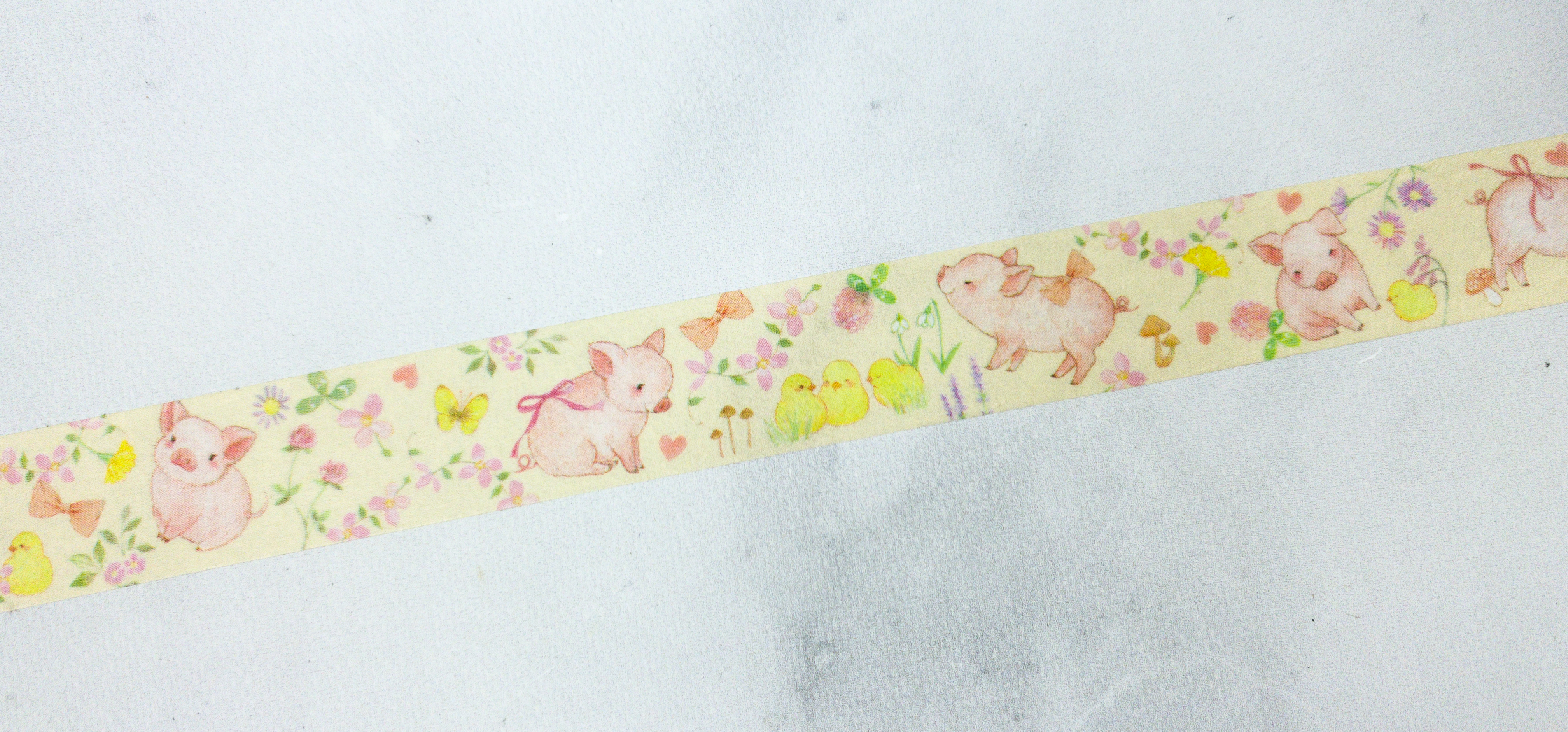 The washi tape can also be used in other crafts that you're working on, especially those that are about spring time.
Sticker Book. If you have tons of stickers but you're saving them for later use, it's better to keep it in a sticker book. I'm glad that this month, Inku included one that I can totally use!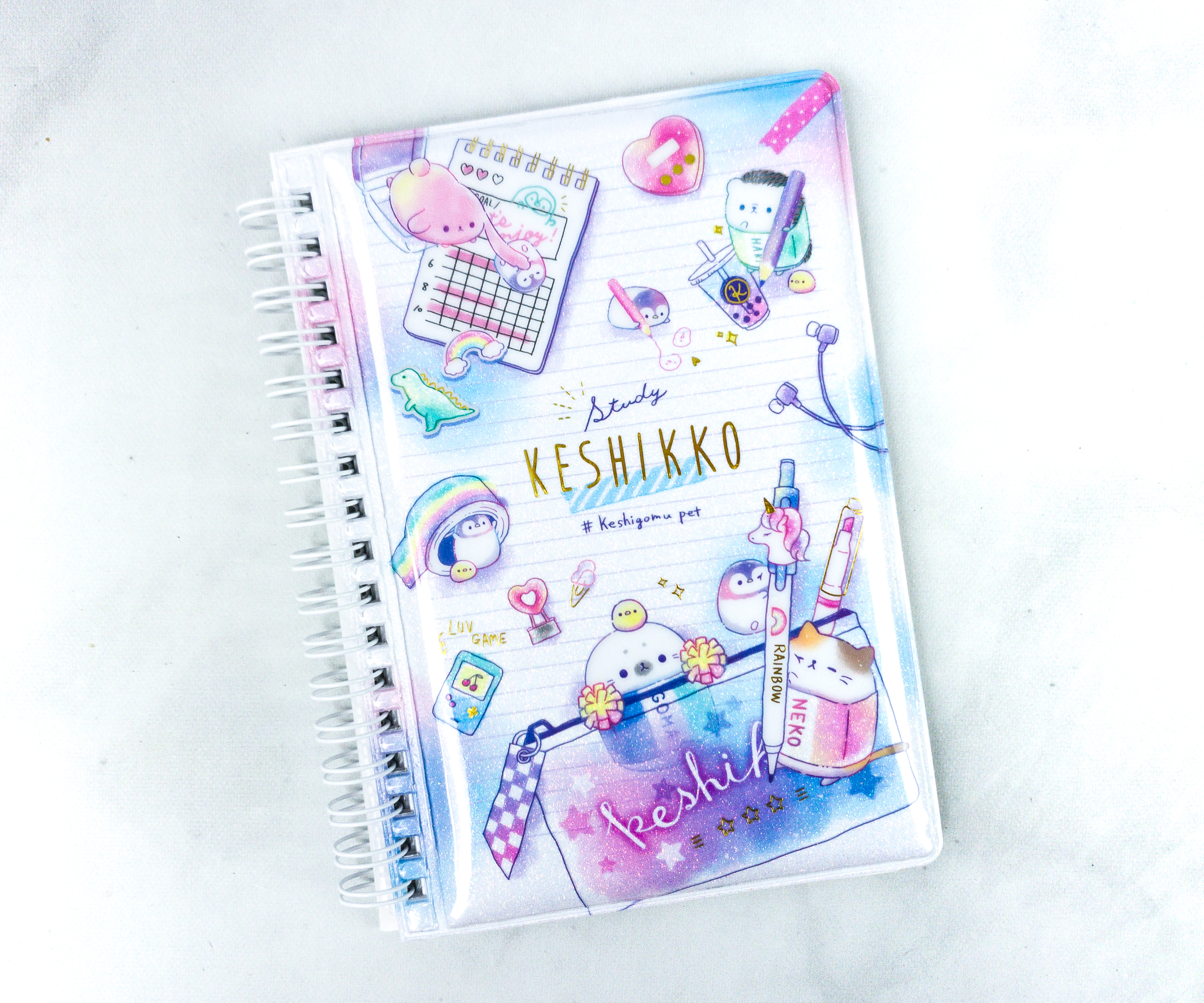 The cover of the sticker book is cute. There are different Keshigomu (eraser) animals like a cat, a penguin, a seal, a bear, and more!
The whole book is ring-bound so you can turn the pages with ease, and you can easily peel off your stickers from the pages when you're ready to use them.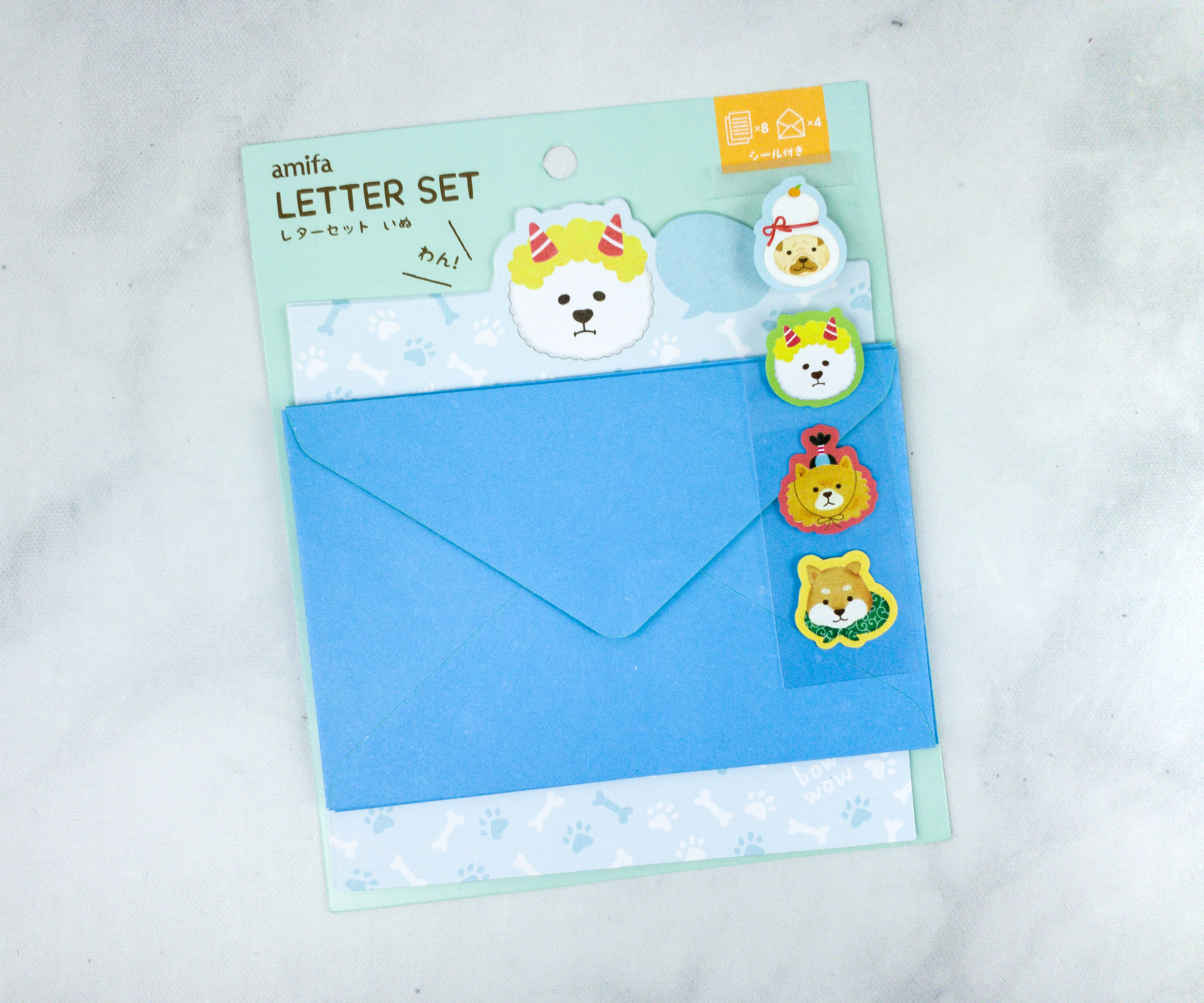 Animal Letter Set. This letter set has everything I need for sending handwritten messages to family or friends!
At the back of the packaging, there are instructions on how to use the letter set.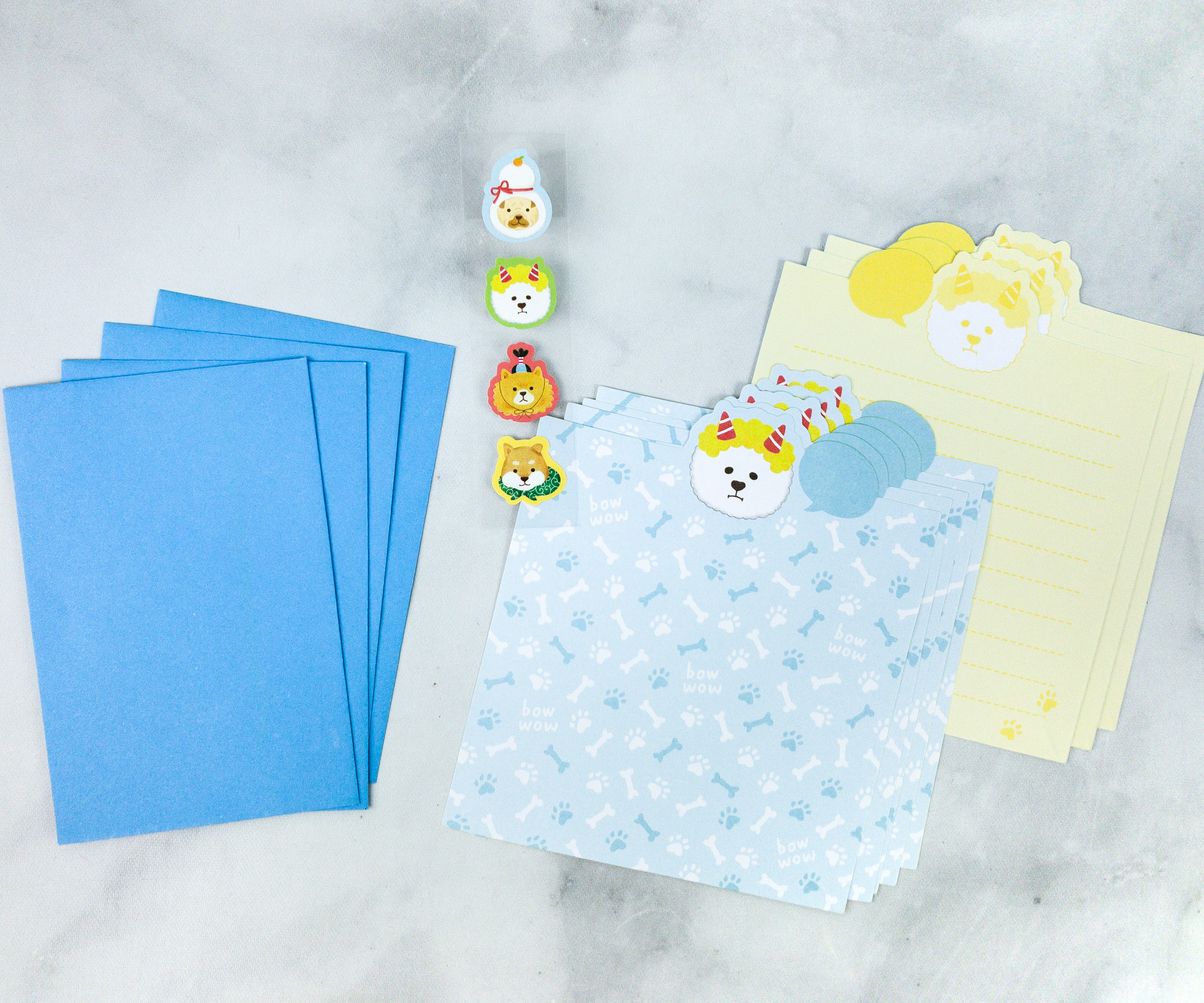 The set includes 8 adorable sheets in 2 colors, blue and yellow, plus 4 blue envelopes and 4 seal stickers.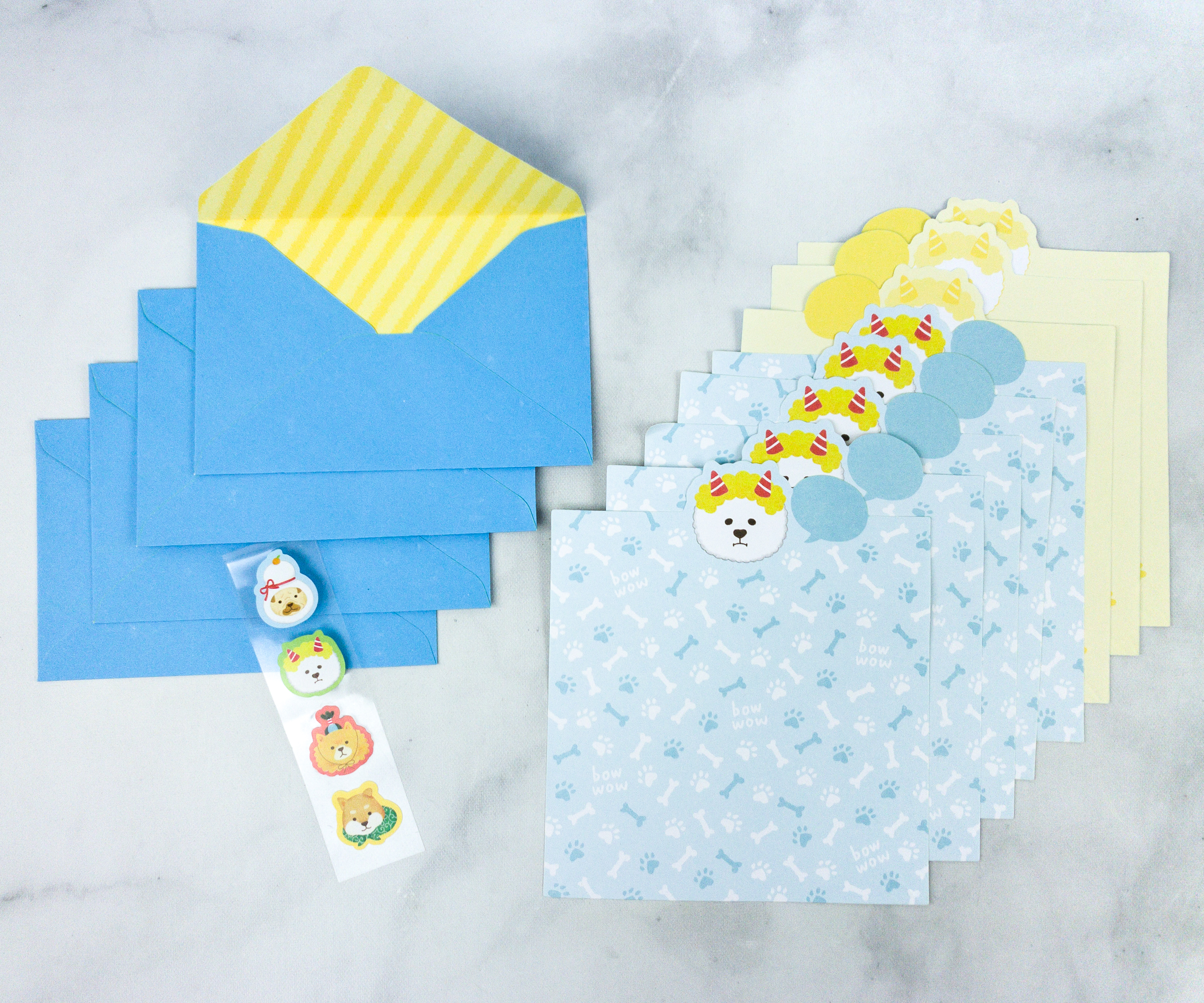 Everything is kawaii! I love that there's ample space on the letter sheets. They're also dog-inspired, so I'm sure my dog-loving friends would like them as well.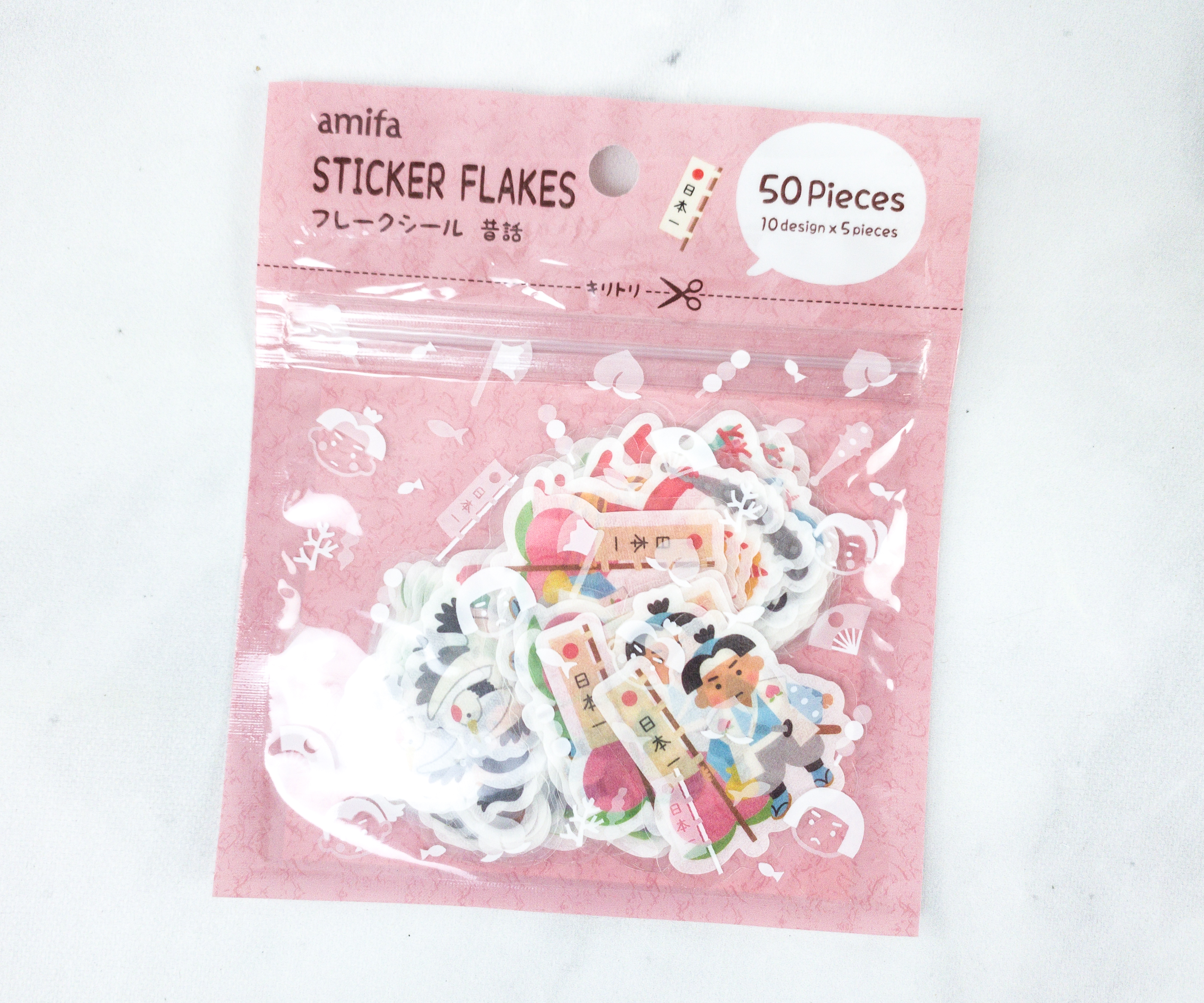 Japnese Flake Stickers. Here are more stickers to keep and to use in journals or planners! Everything here is Japanese-inspired!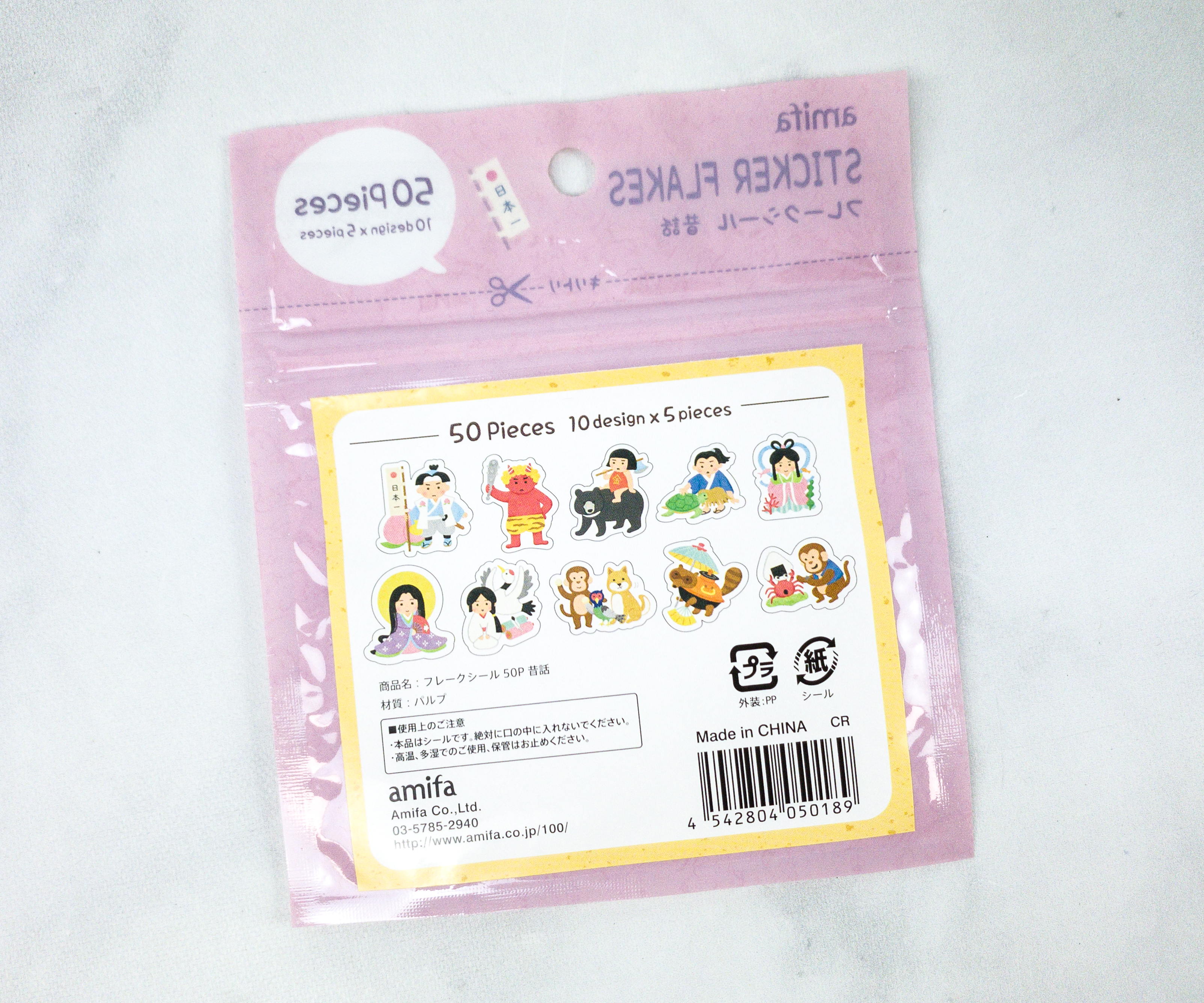 The pack features 10 sticker designs. There are 5 pieces for each design, so there's a total of 50!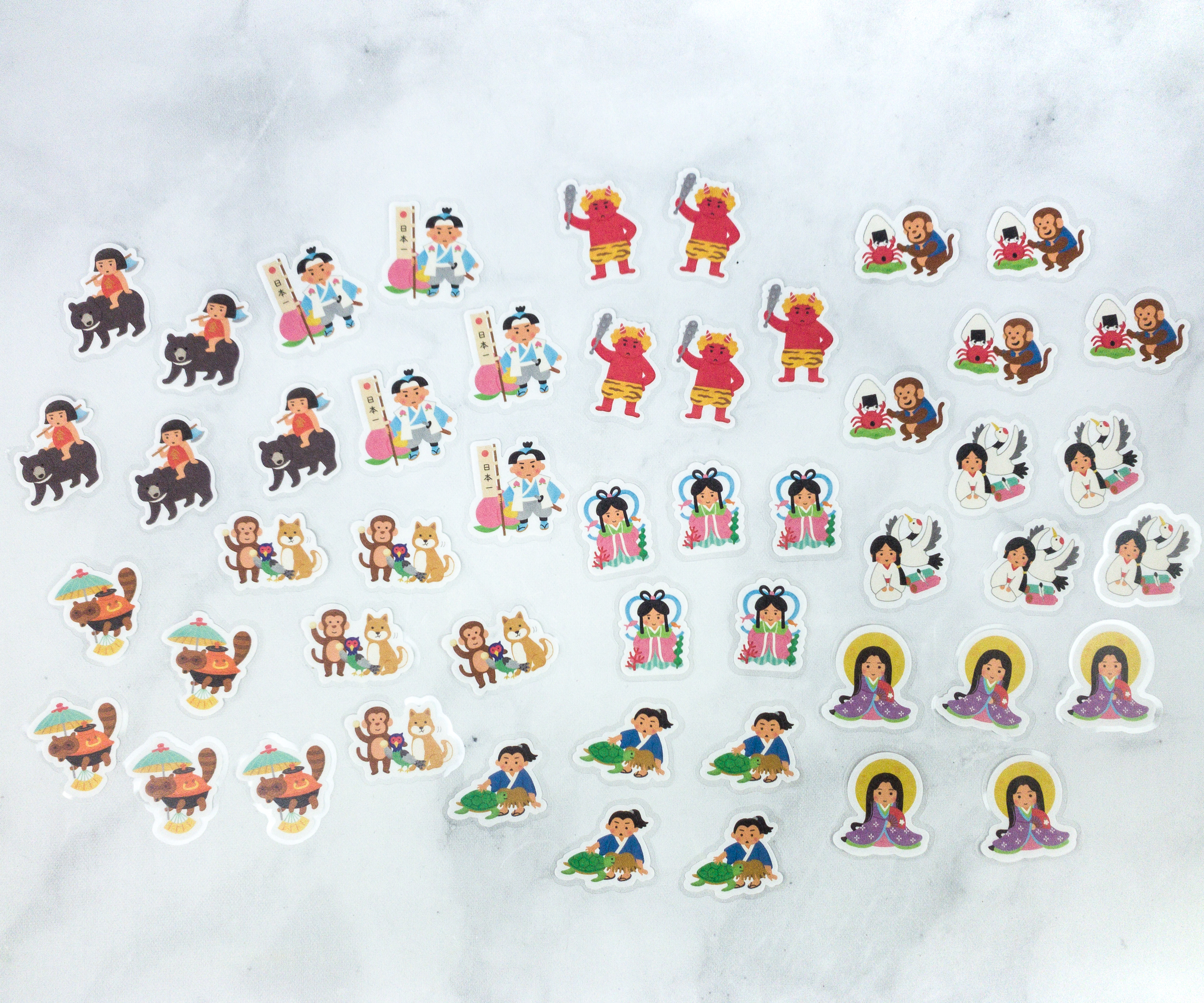 The stickers show traditional Japanese imagery. The stickers are super cute representations of parts of Japanese culture!
It's another adorable stationery box from Inku! I'm happy with everything, especially the stickers and the sticker book! I can now easily keep my stickers, without the worry that they will get damaged in their packaging. I also love the spring-themed washi tape, as well as the Mt. Fuji memo pad and clips. This subscription is definitely a stationery collector's dream! The Japanese-themed stationery items they send are one of a kind!
What do you think of the Inku by Japan Crate Box?
Visit Inku Crate by Japan Crate to subscribe or find out more!