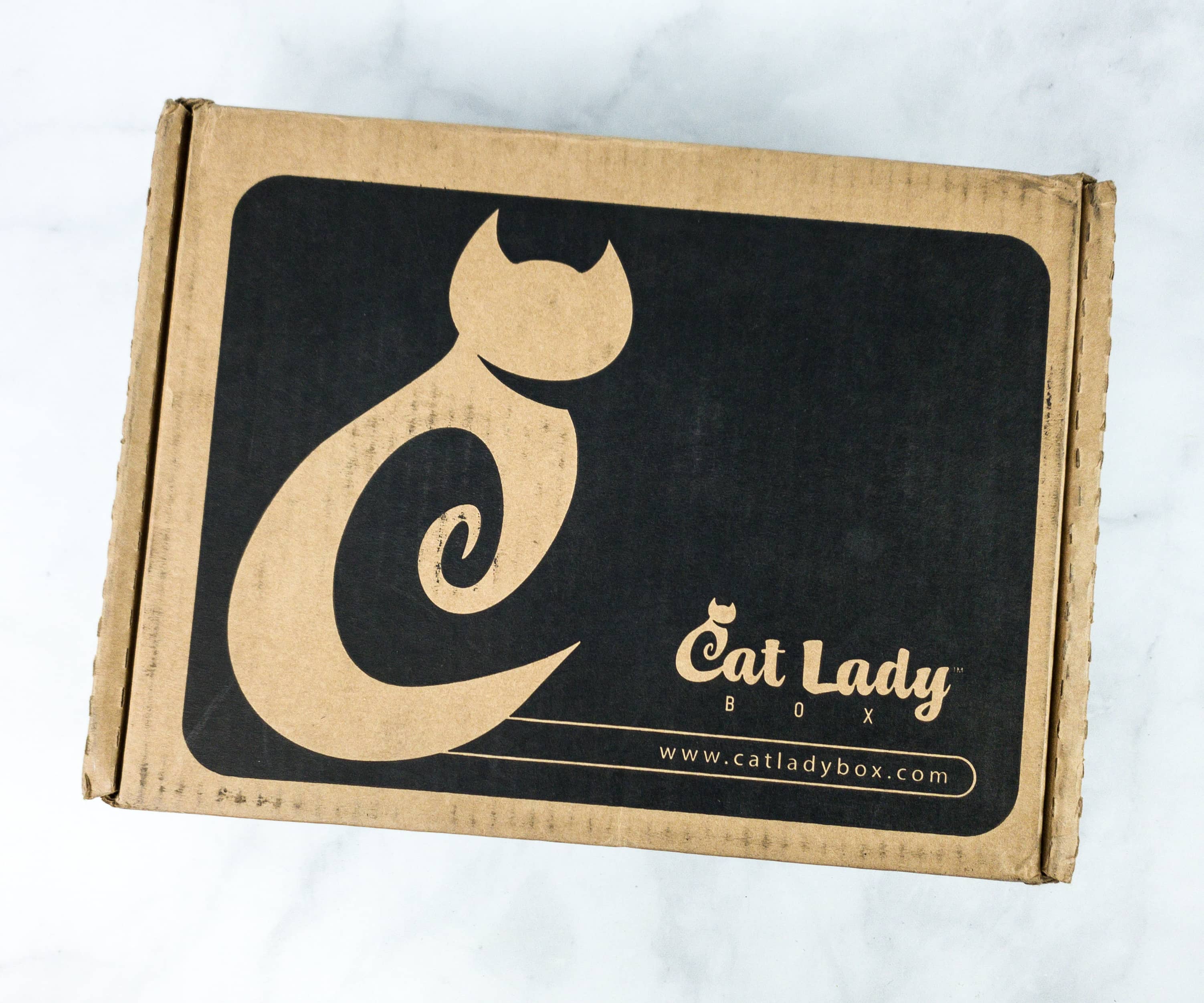 CatLadyBox sends monthly boxes for the cat ladies and their cats! There are two types of boxes: the Crazy CatLadyBox that contains cat-themed items for you and your cat, and the CatLadyBox which contains things just for you. Each curation might include cat-themed shirts, jewelry, home decor, accessories, art, and more – all delivered in a box your cat can keep.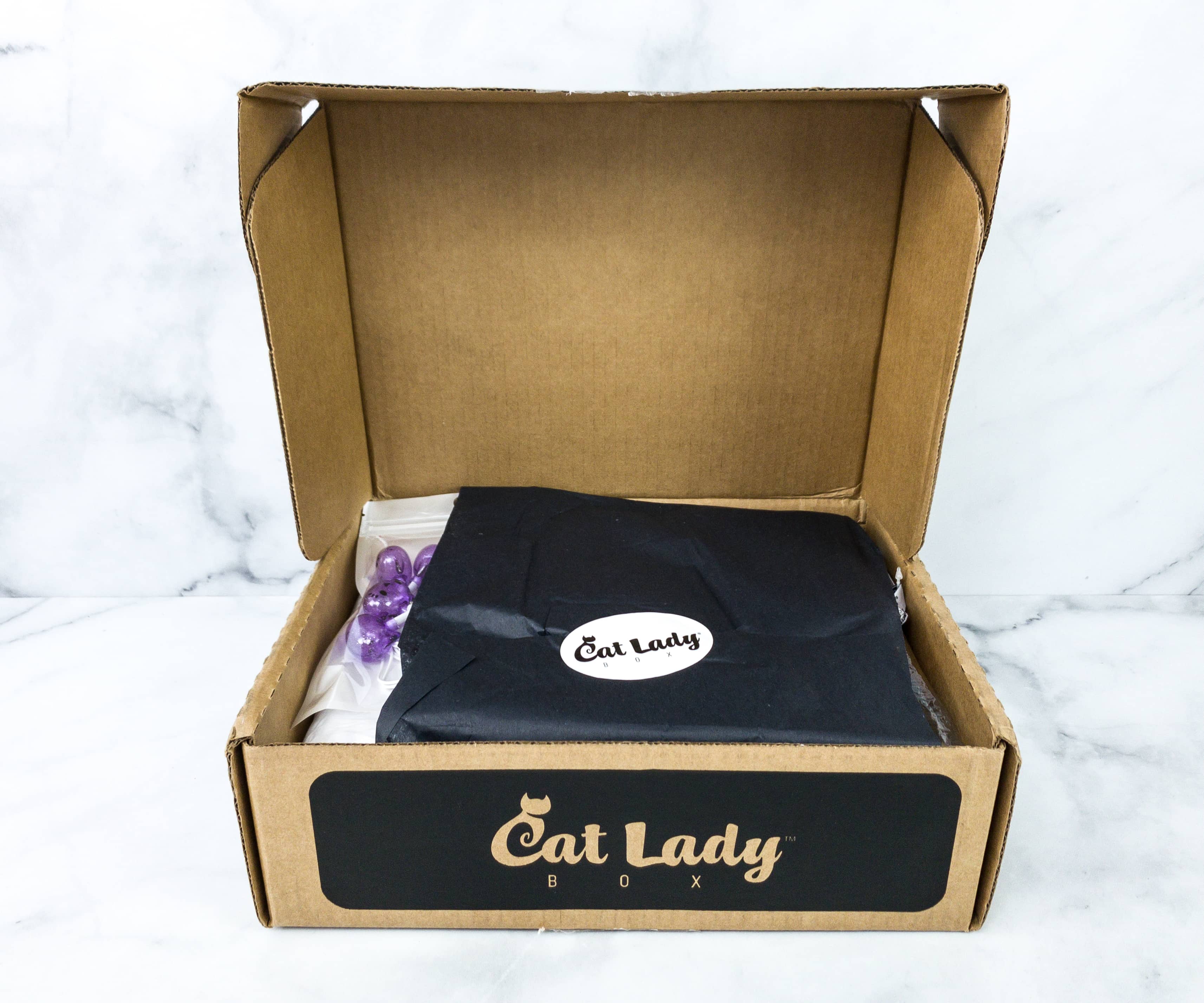 TIP: Looking for a coupon code? Subscribe to notifications for CatLadyBox in the directory to get an email when the next one is released!
The items were wrapped in black tissue paper, sealed with a Cat Lady sticker.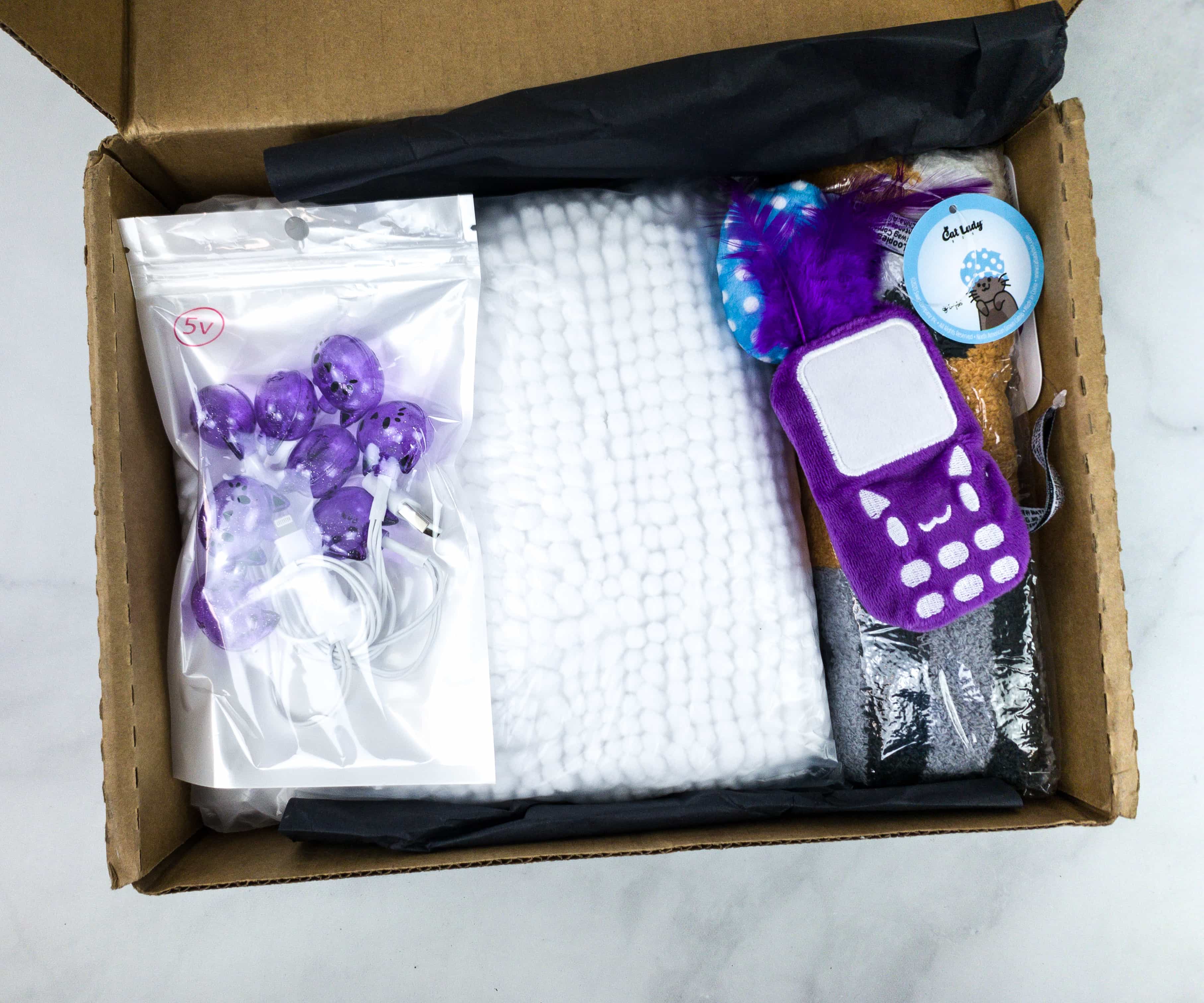 The box is full of cute stuff! Some of them were also wrapped in plastic.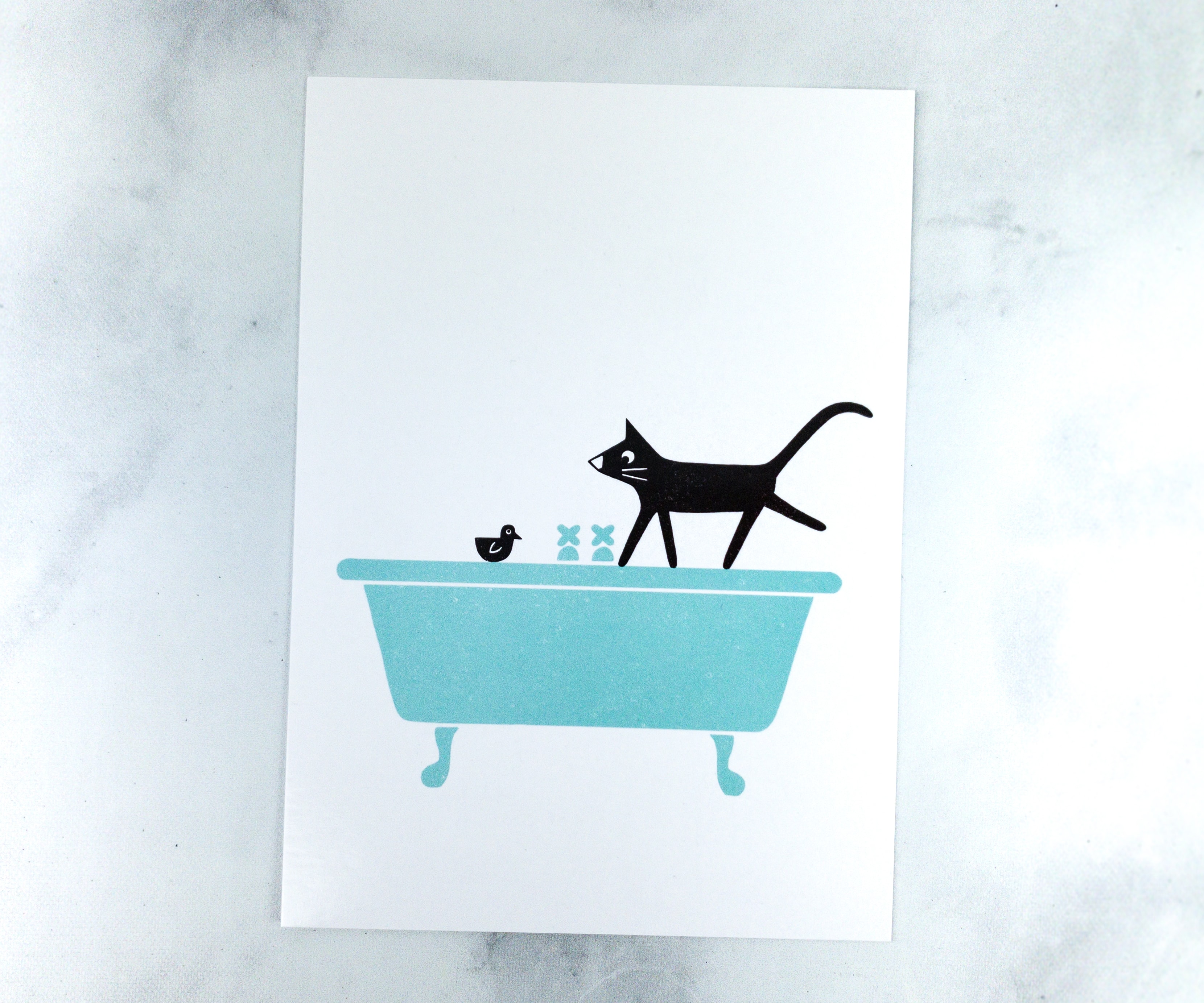 The information card features a cute cat artwork by the featured CatLady artist, Lucy Begent.
At the back, there's a list of all the items in the box with their retail value and a brief description. The June 2020 theme is Pampurr Yourself!
Everything in my CatLadyBox!
Cellphone Toy ($4.99) This plush toy is so cute! It's shaped like a cellphone and it even has "keypads".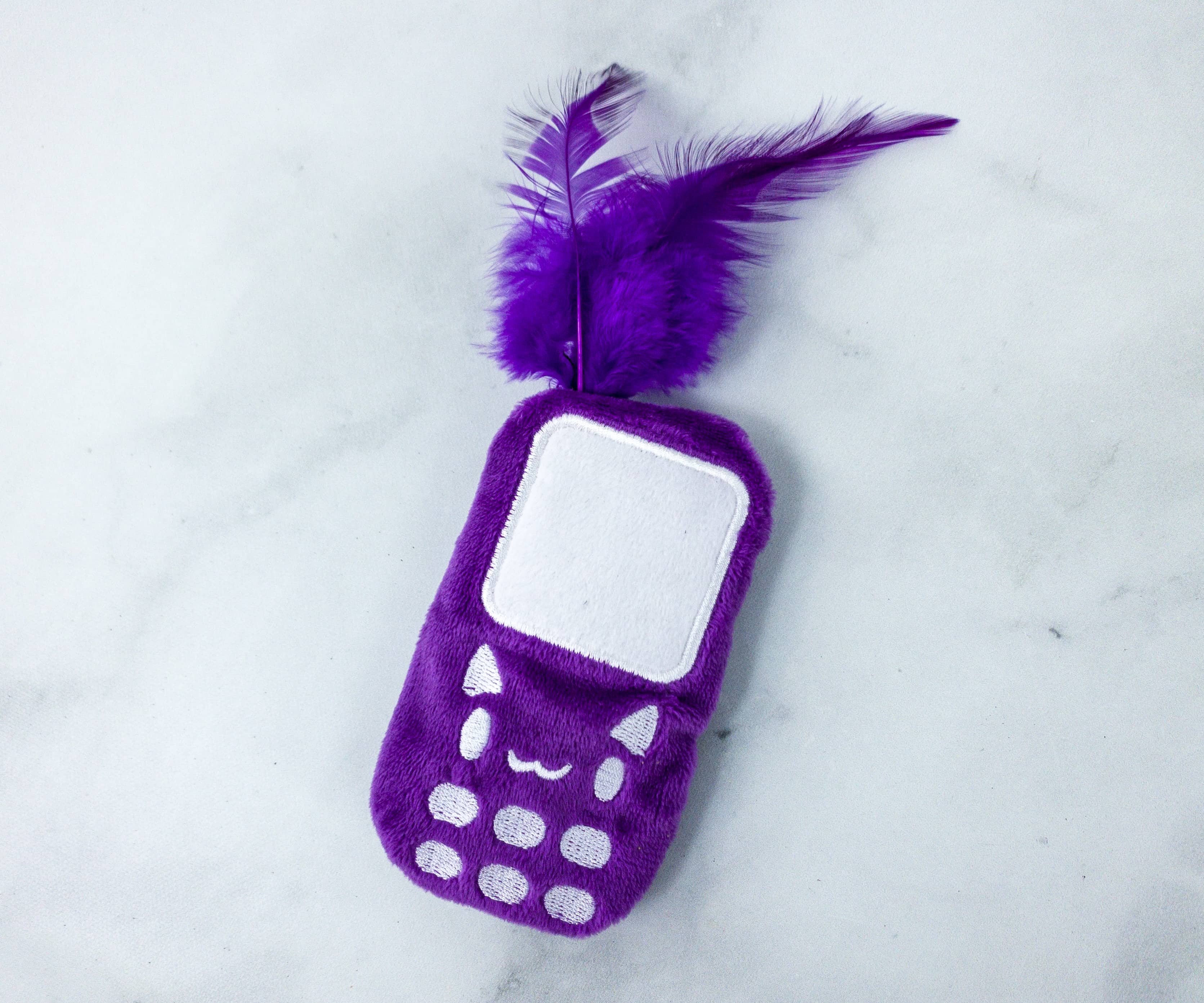 You'll find your fur baby busy "dialing" on this cute purple phone, and there's even a feather for the antenna.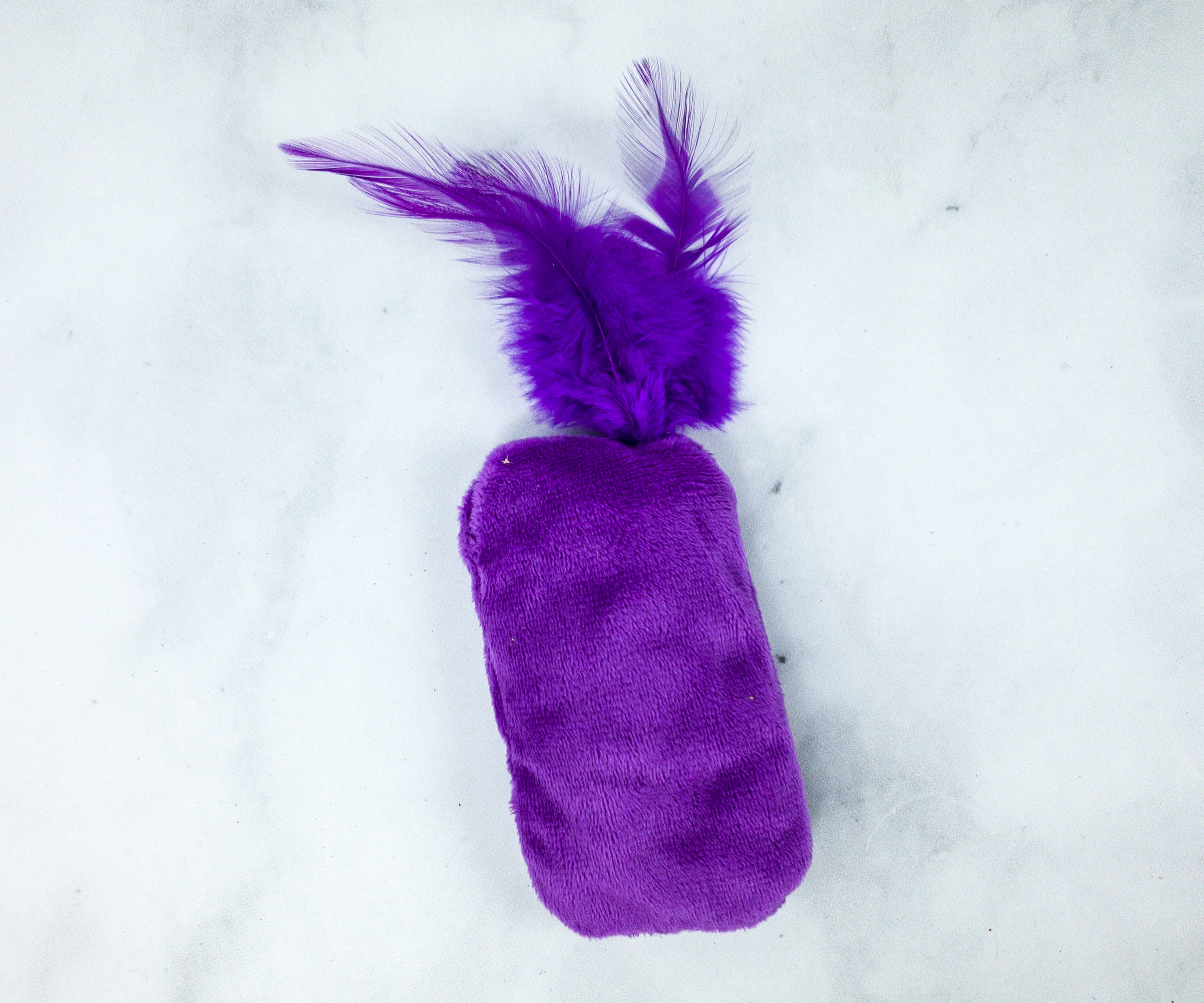 It also has some catnip inside so there's no doubt that the kitty will go crazy with it!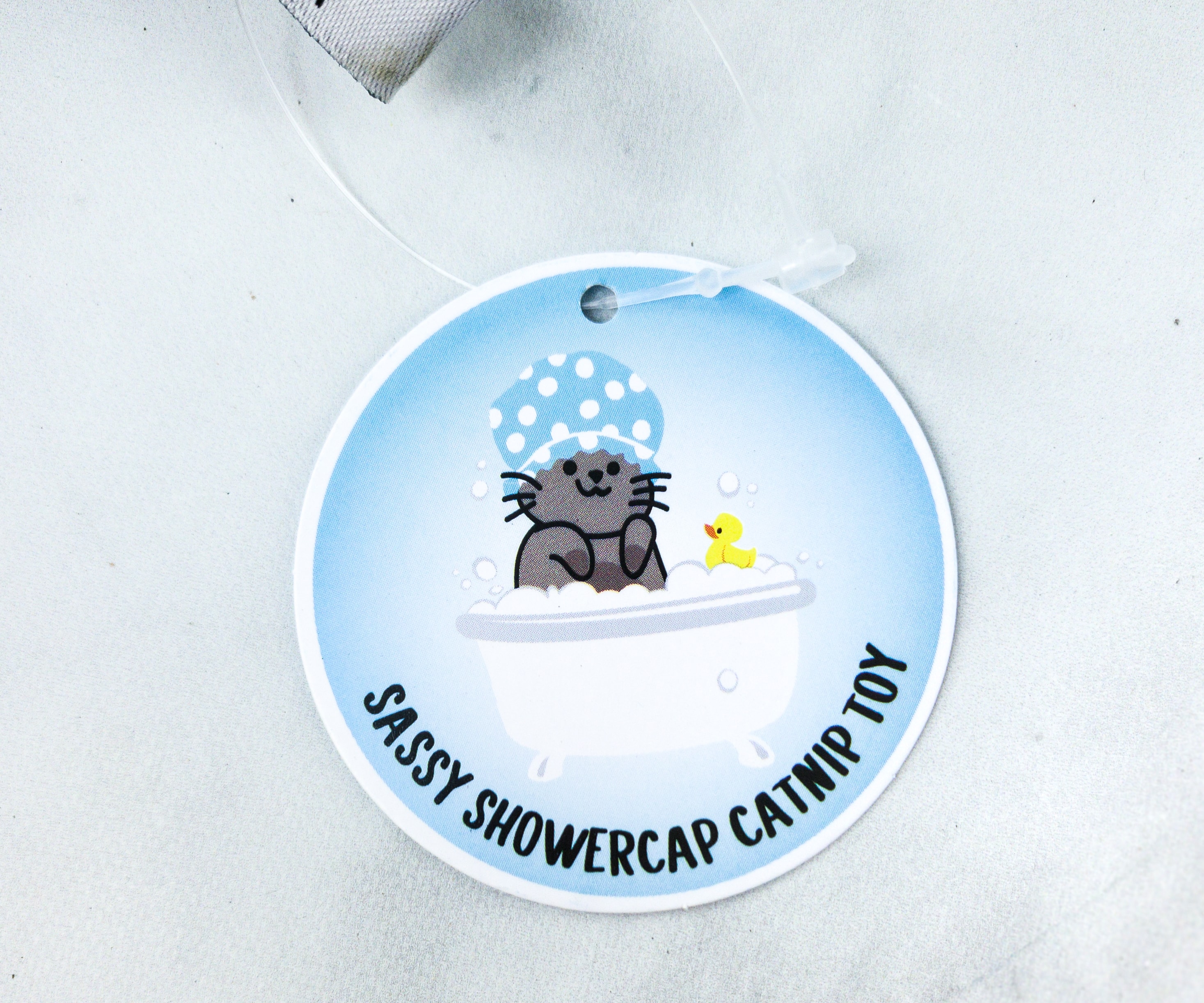 Sassy Shower Cap Catnip Toy ($4.99) Another fun toy for cats is this sassy shower cap! 
Most cats hate bath time, but with this catnip-infused shower cap, they might easily change their mind!
It's a fluffy toy that the cats will love! You might see your cat waiting for you at the bathroom door and ready for some fun.
Cat Lights Phone Charging Cord ($13.99)  This cord doesn't just help you power up your devices, both android and iPhone, but also adds a nice light decor to any room while you charge!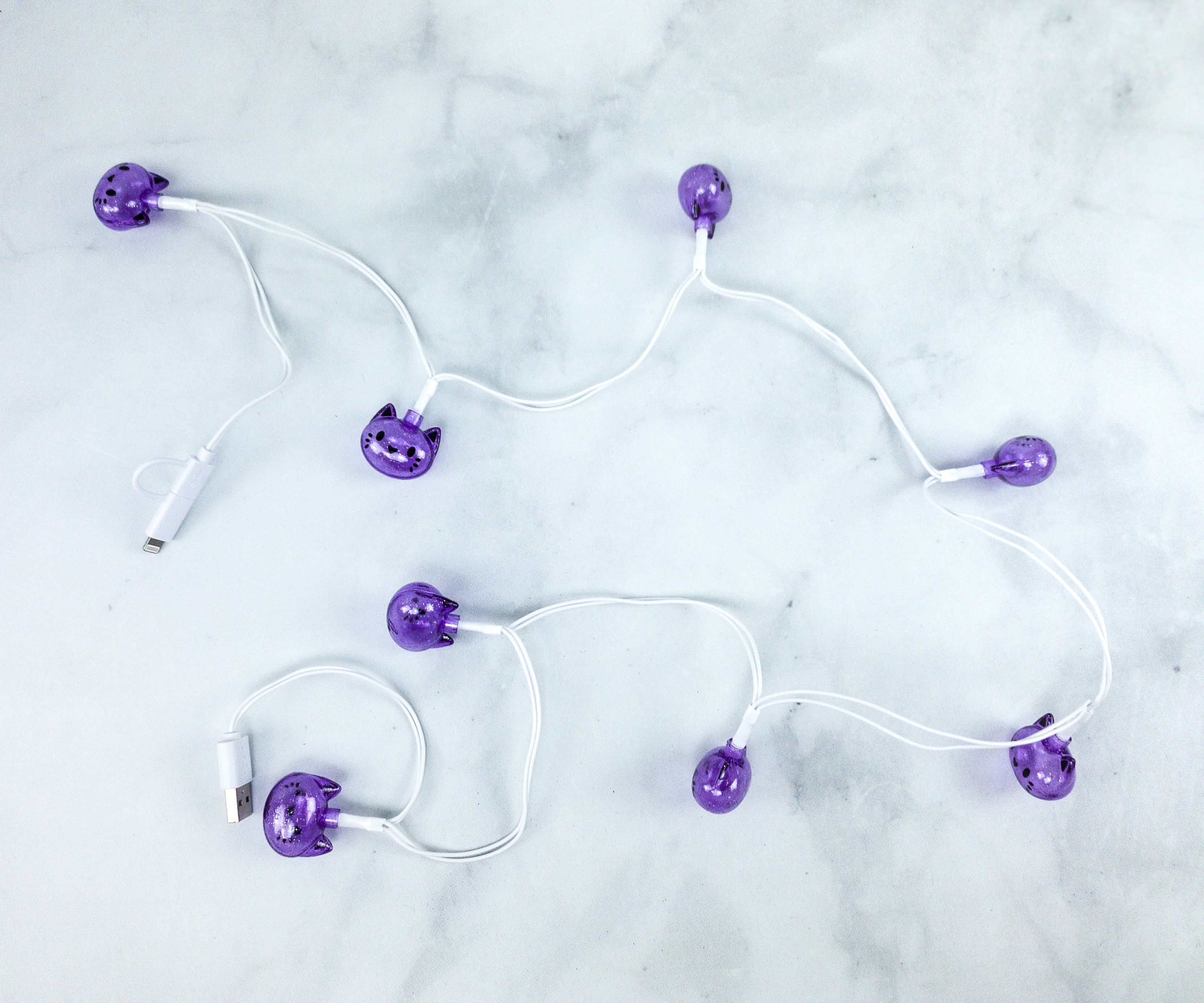 It looks like a shorter version of Christmas lights!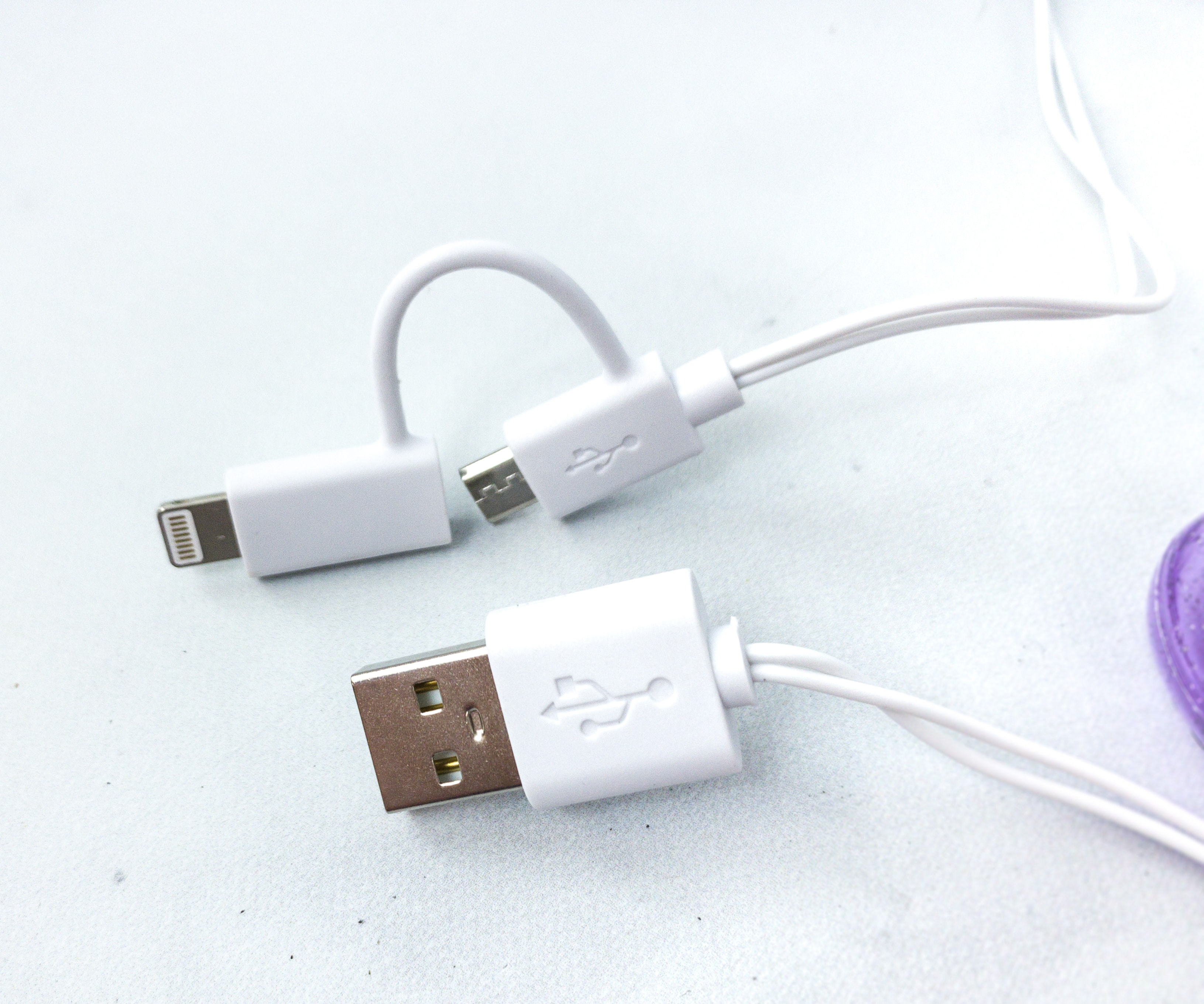 It comes with 2 adaptors which works for any device.
Each light comes with a cute, purple kitty head!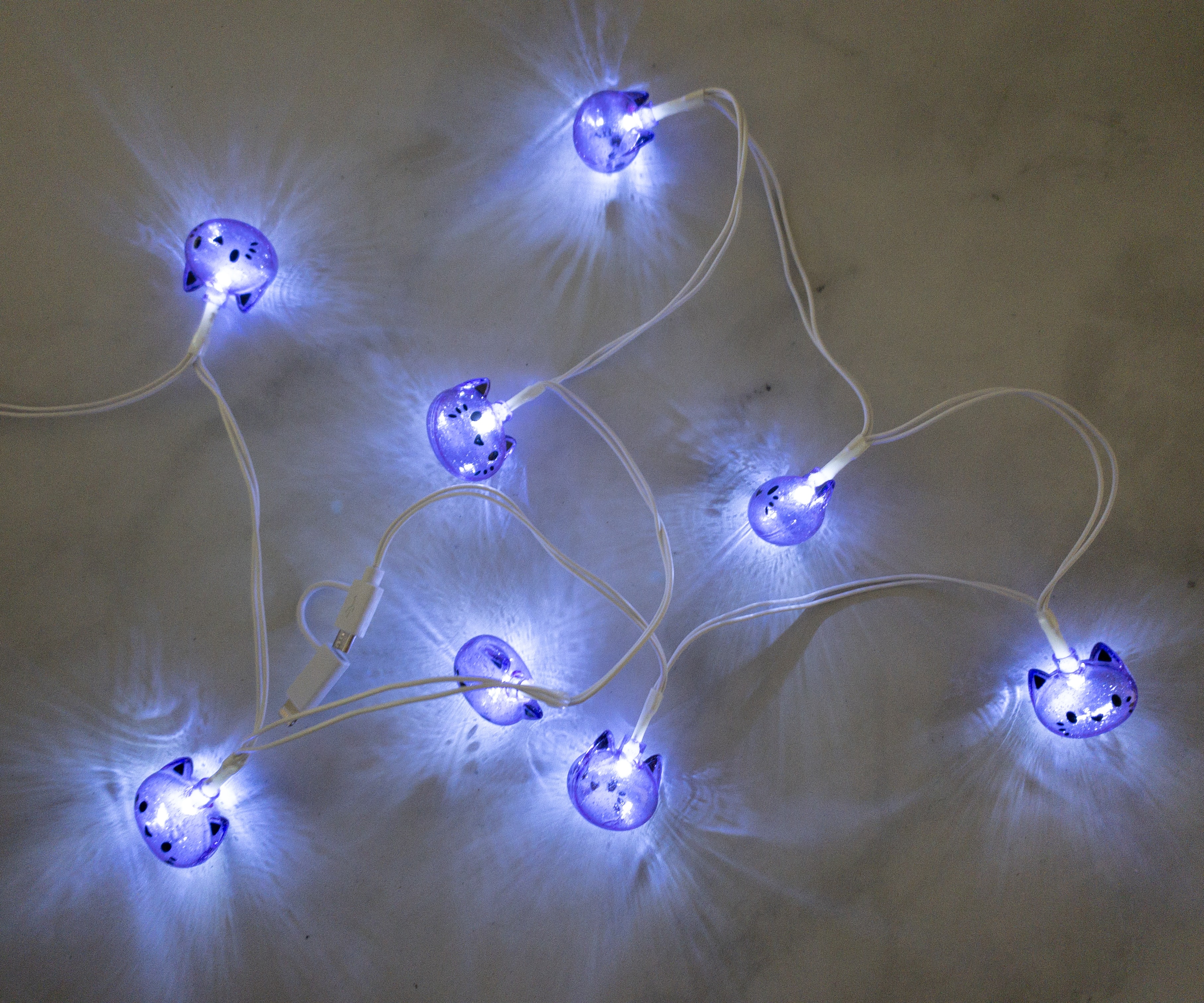 It comes with 8 kitty heads which look nice in the dark. It can be used to light up your space while you charge up any device or gadget.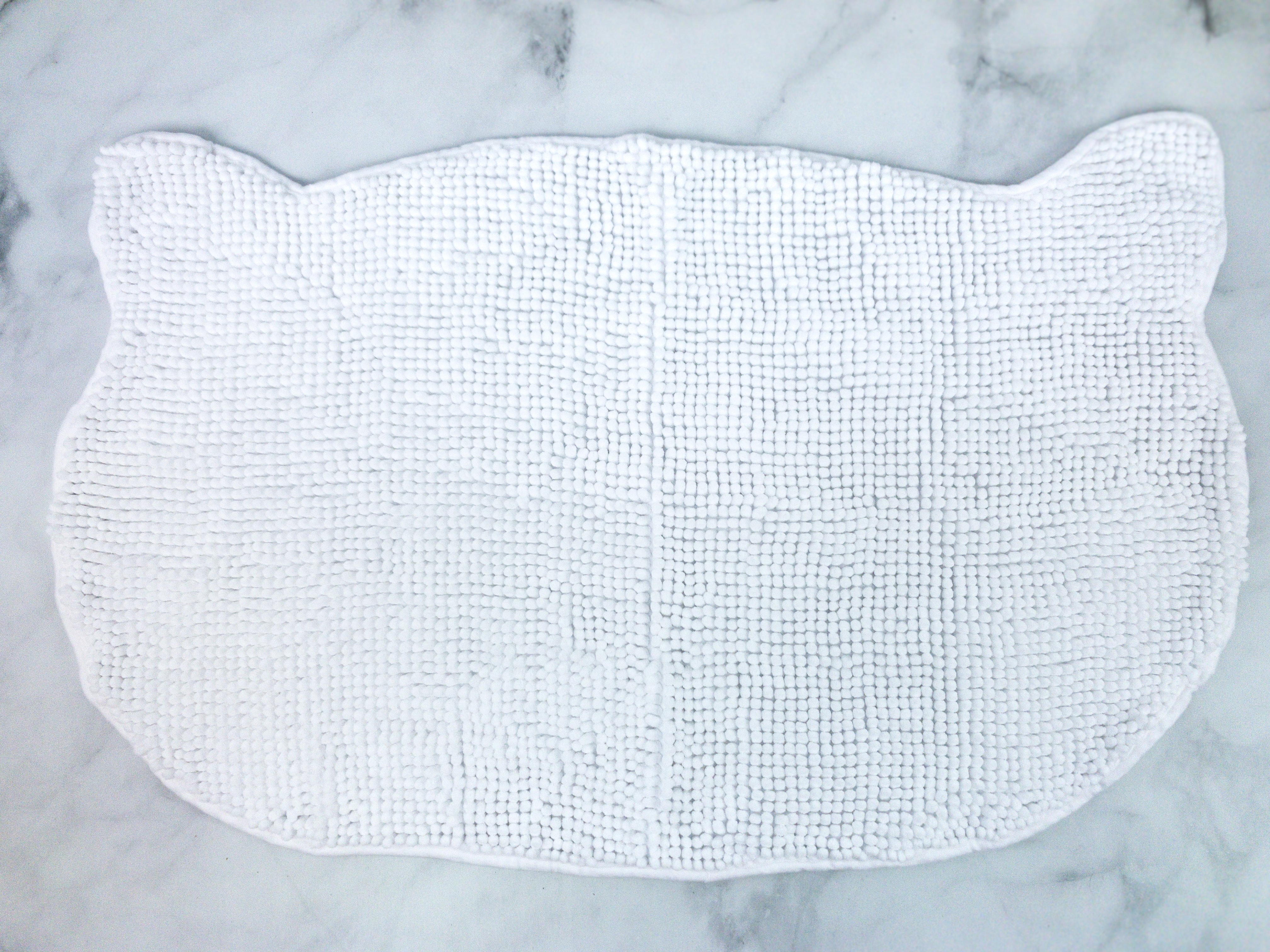 Plush Cat Bath Rug ($17.99)  To add flair outside the bathroom door and also keep our feet dry, they included this soft kitty head-shaped bath rug!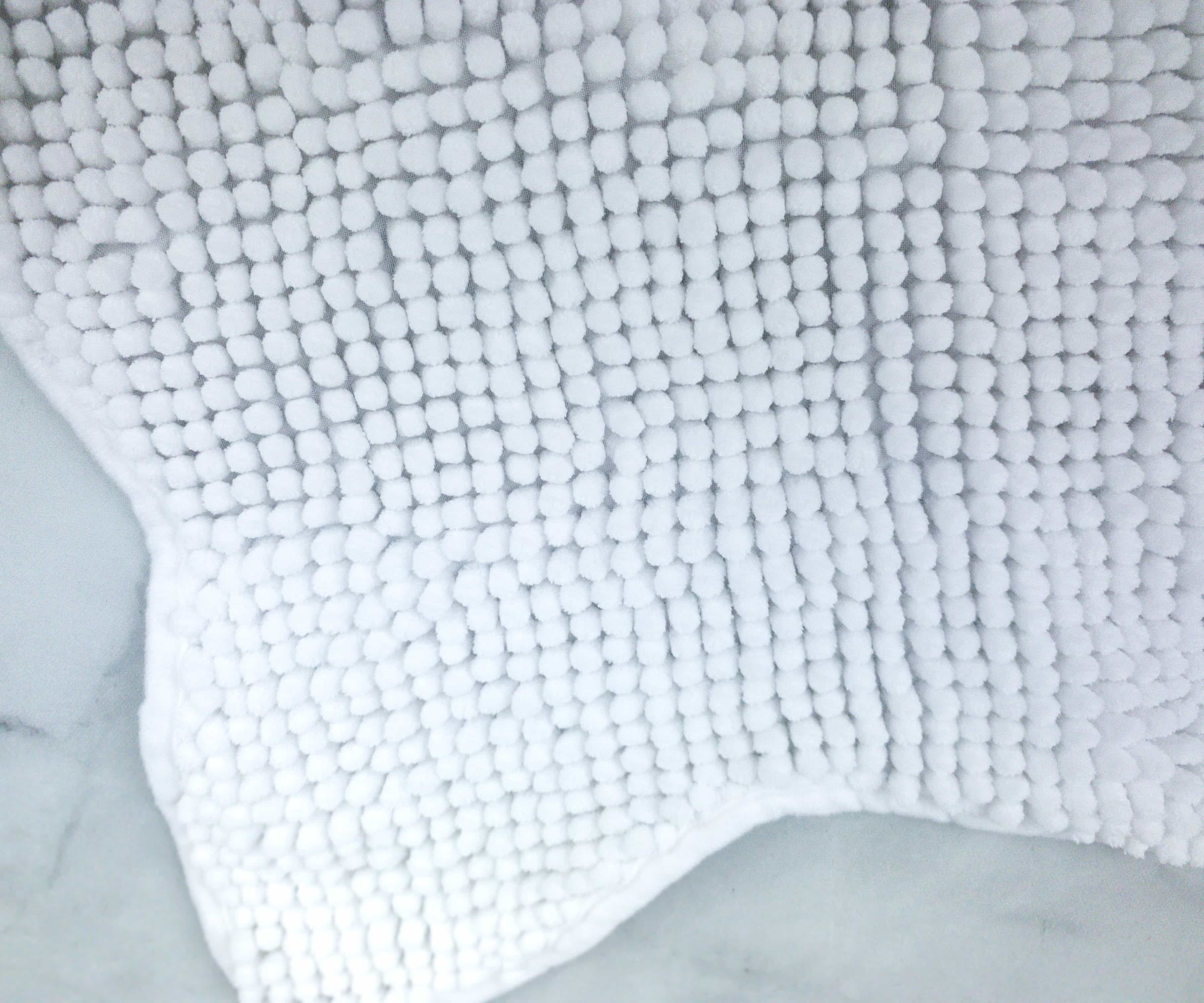 It's as soft as the cloud, and what I love most about this rug is that it's really easy to clean. It's machine-washable!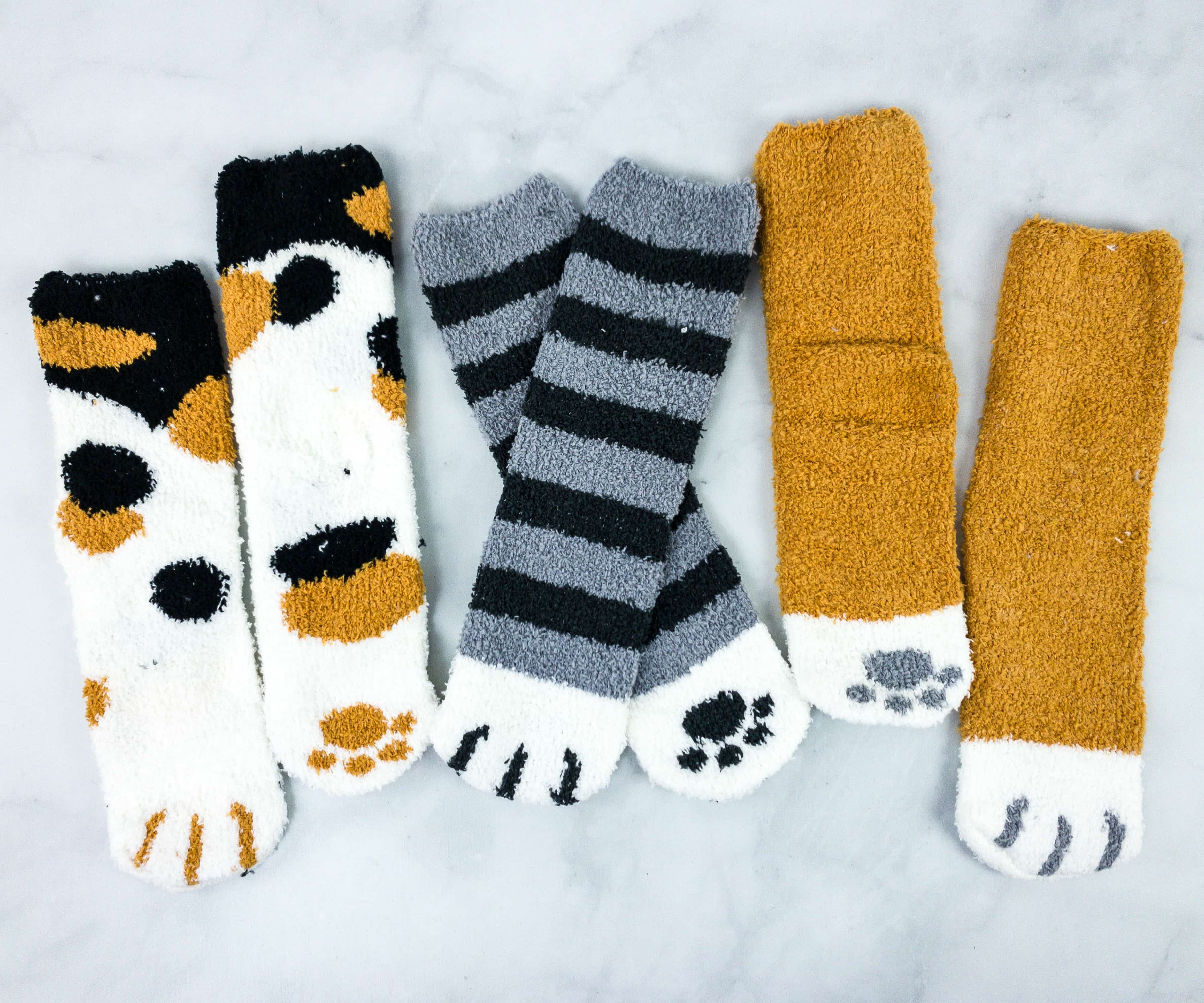 Cozy Cat Paw Socks, pack of three ($14.99) These cat-inspired socks are beautiful! The designs I got are calico,  tabby, and caramel-colored cat! The paw prints on the toe part of each sock are really adorable too!
It's another PAW-some and FUR-tastic box from Cat Lady Box! They make fur parents and fur babies feel special with all the adorable items they include in each box. The cat toys are definitely appealing to kitties because they contain catnip! I love the cute phone charging cord and the set of kitty socks! The rug looks nice outside my bathroom door as well. The cat-themed items are really adorable and I can't help but smile whenever I see them in the box!
What do you think of this month's box? Does your cat give 2 paws up?