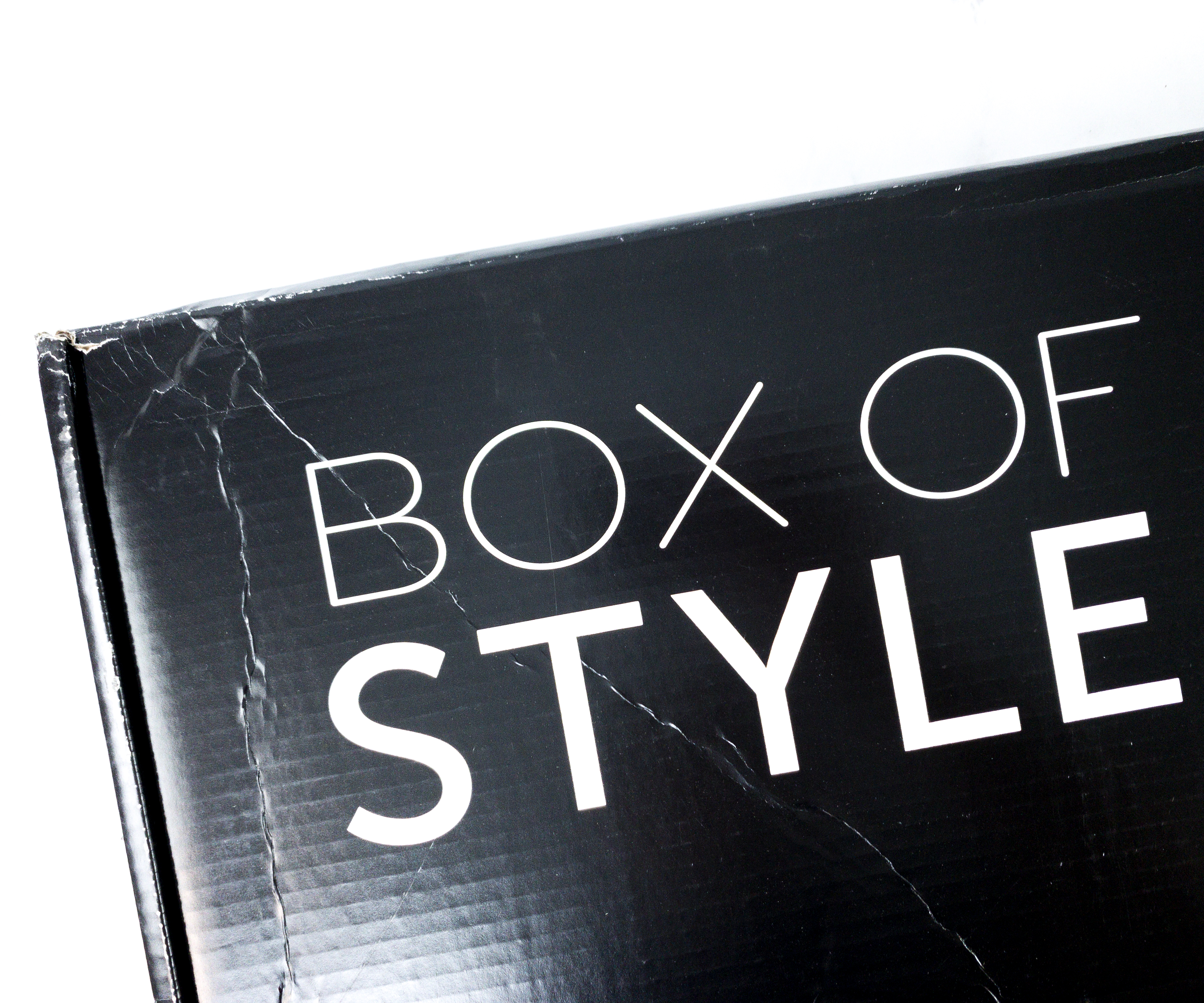 Box of Style by Rachel Zoe is a fashion, beauty, and lifestyle quarterly subscription box personally curated by Rachel Zoe. Every season the box contains the most coveted items including fashion, beauty, and lifestyle!
DEAL: Save $25 on your first box! Use coupon code FALL25.
When you open the Summer 2020 Box of Style, it greets you with a message:
BEING KIND TO THE ENVIRONMENT IS ALWAYS IN STYLE.

We've kept the chic and reduced the waste. By reimagining our process and delivering this season's curation in one box rather than two, we've saved enough cardboard to make up The HOLLYWOOD Sign three times over. This is our first step in an effort to become more sustainable. Enjoy!
There's no extra packaging except for the protective pouch for the bag (except I wish they'd dump the plastic!).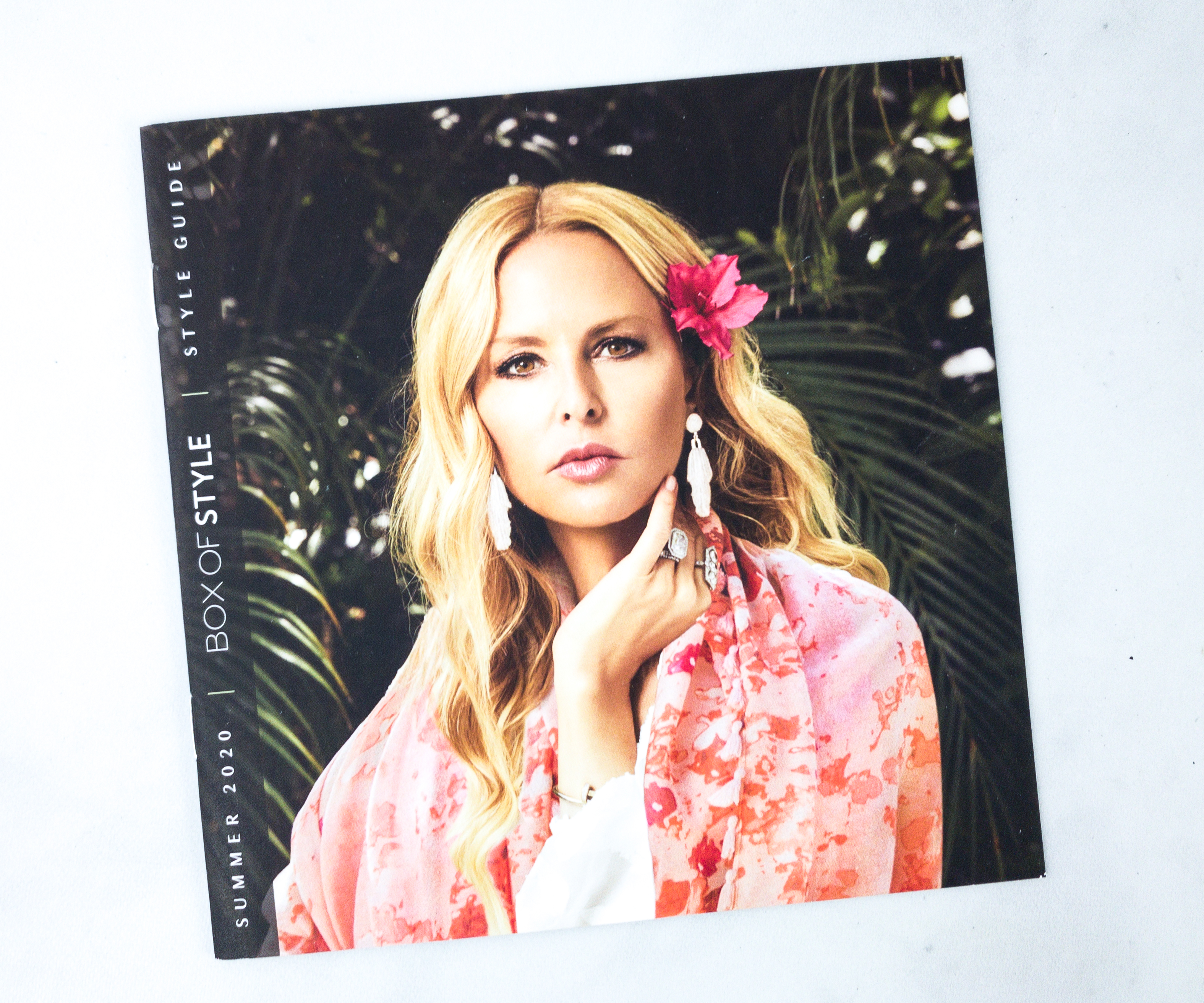 The box contained a magazine.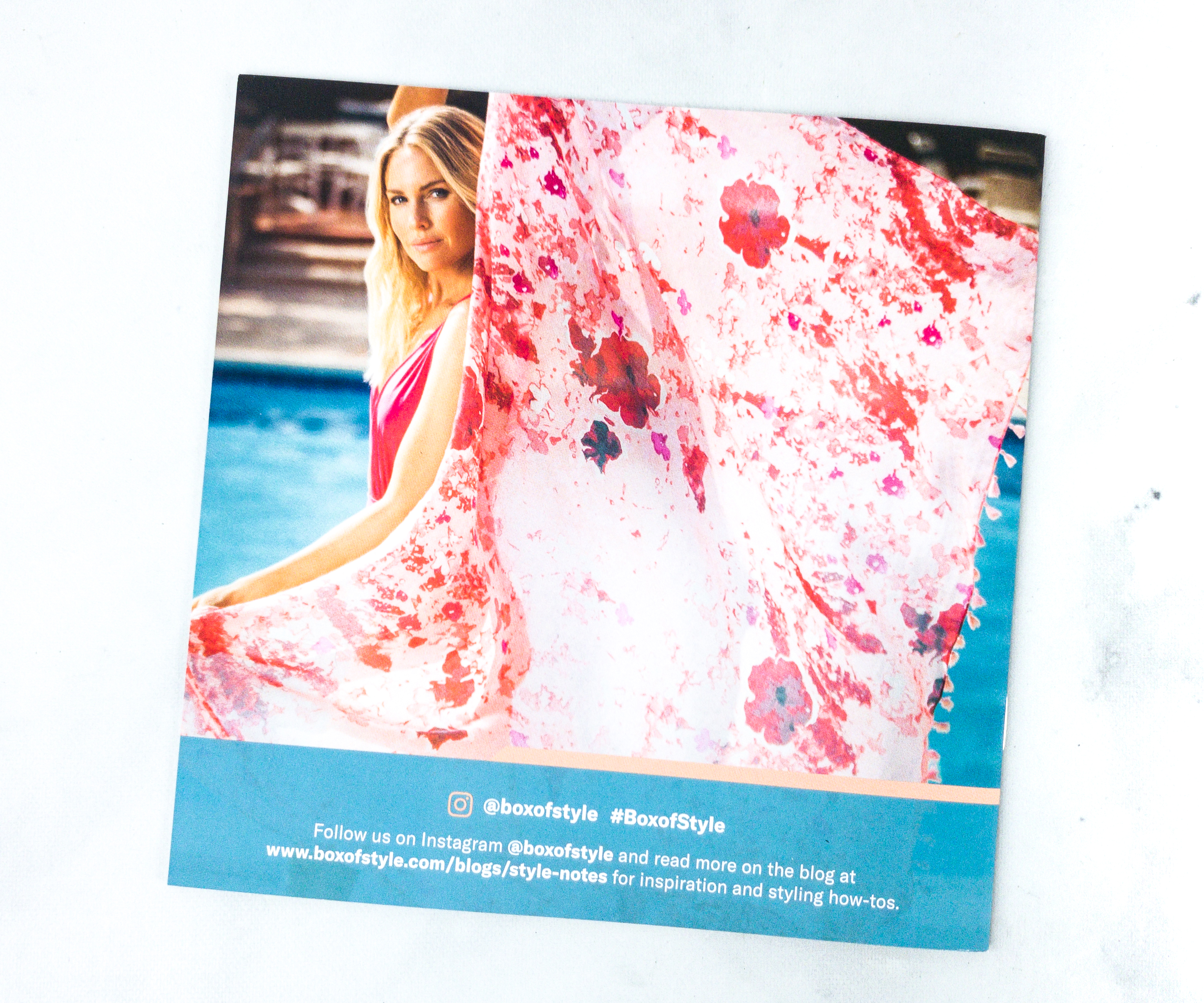 The pictures are all gorgeous and high-quality.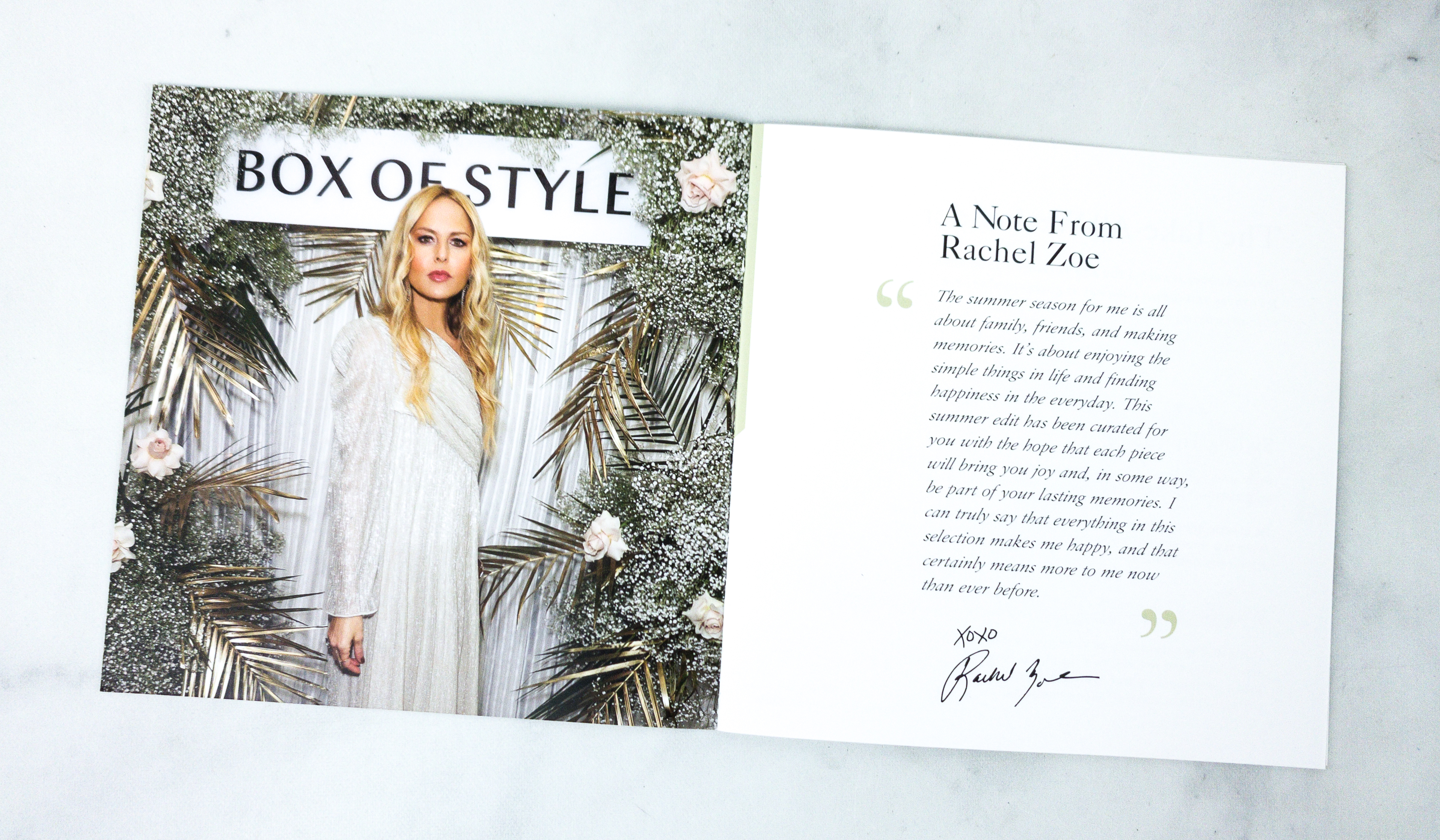 There's also a note from Rachel Zoe!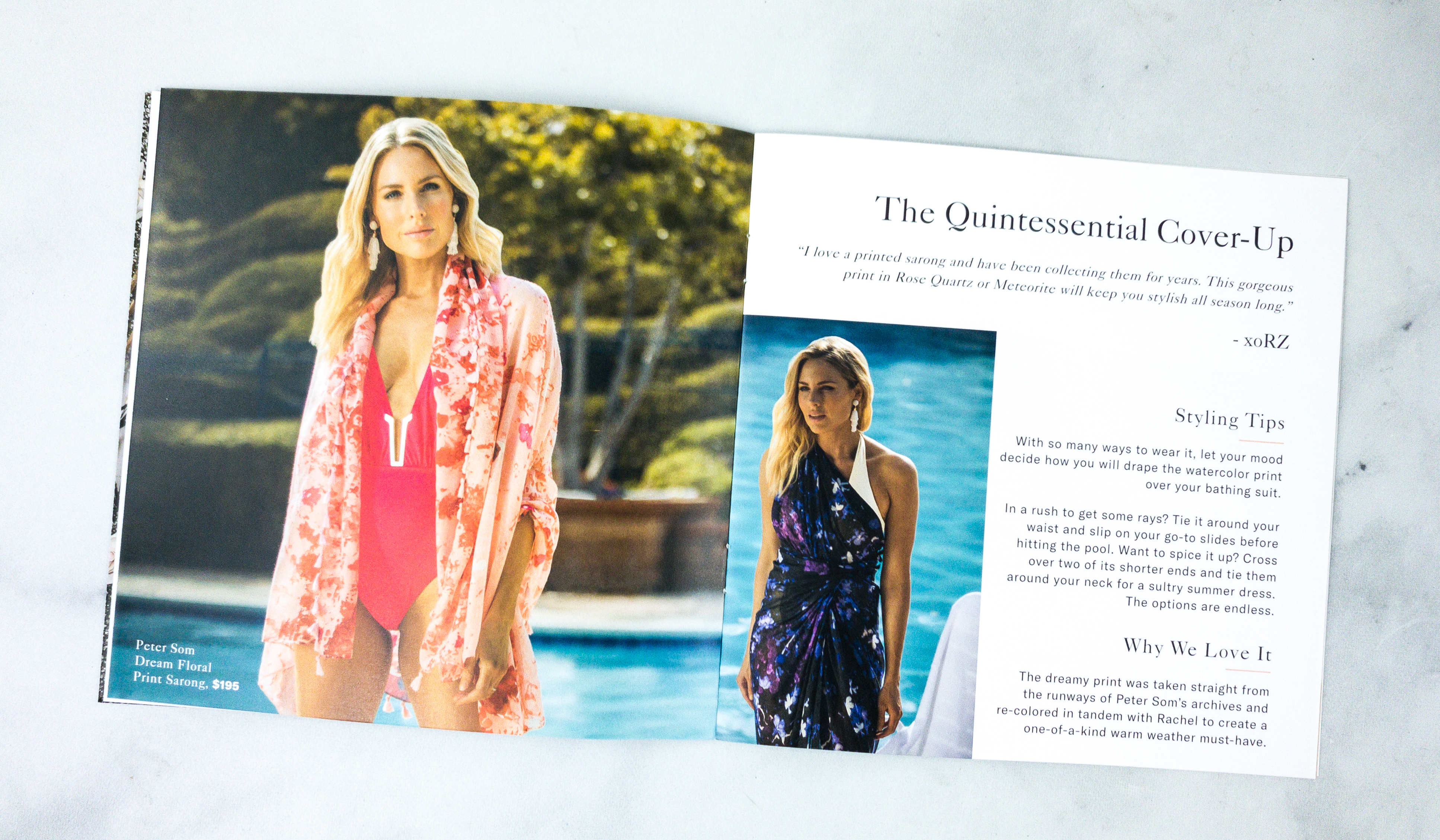 It lists the items inside the box and included styling tips, and enumerate reasons why they love each of them!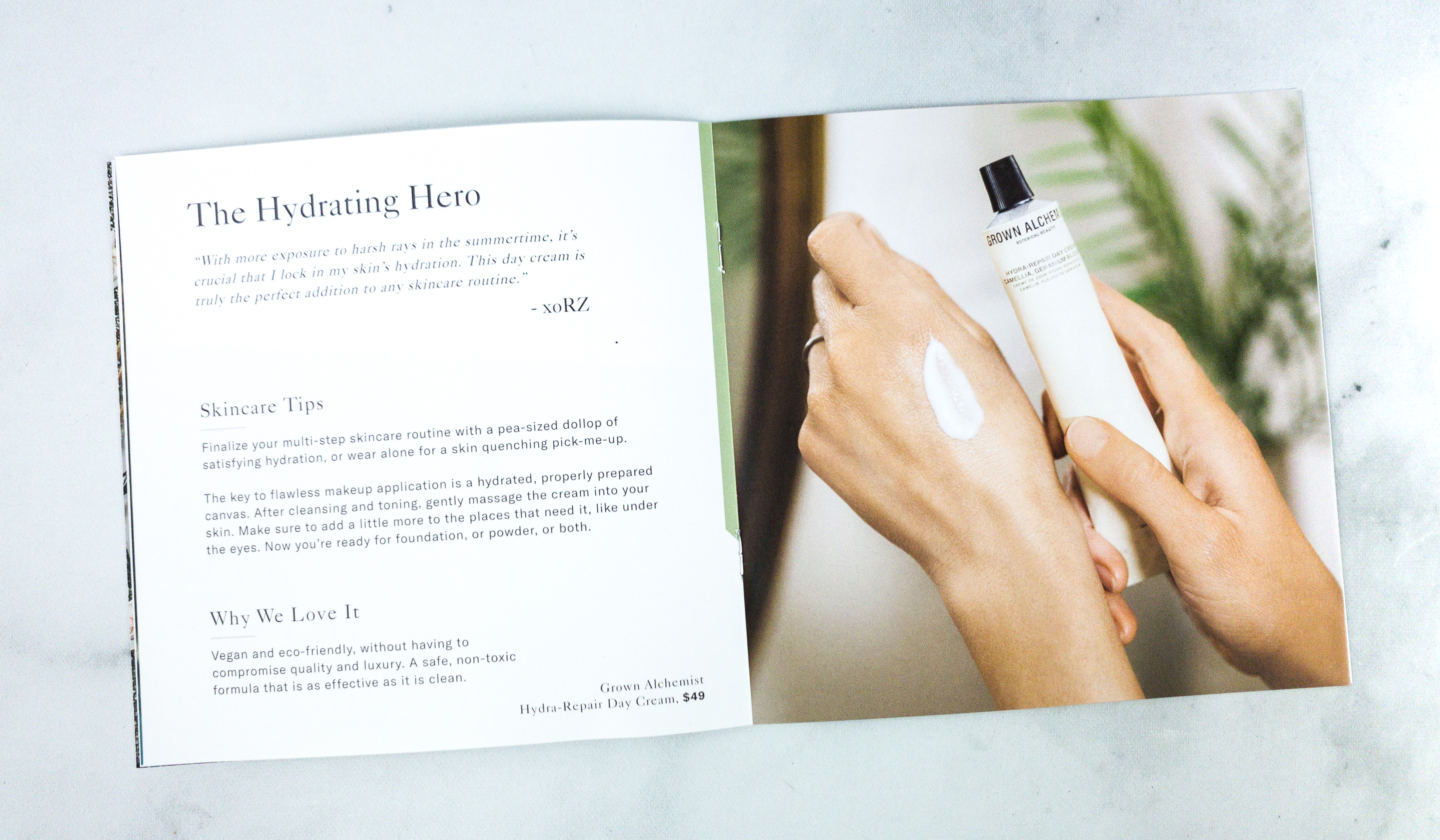 They also provided skincare tips!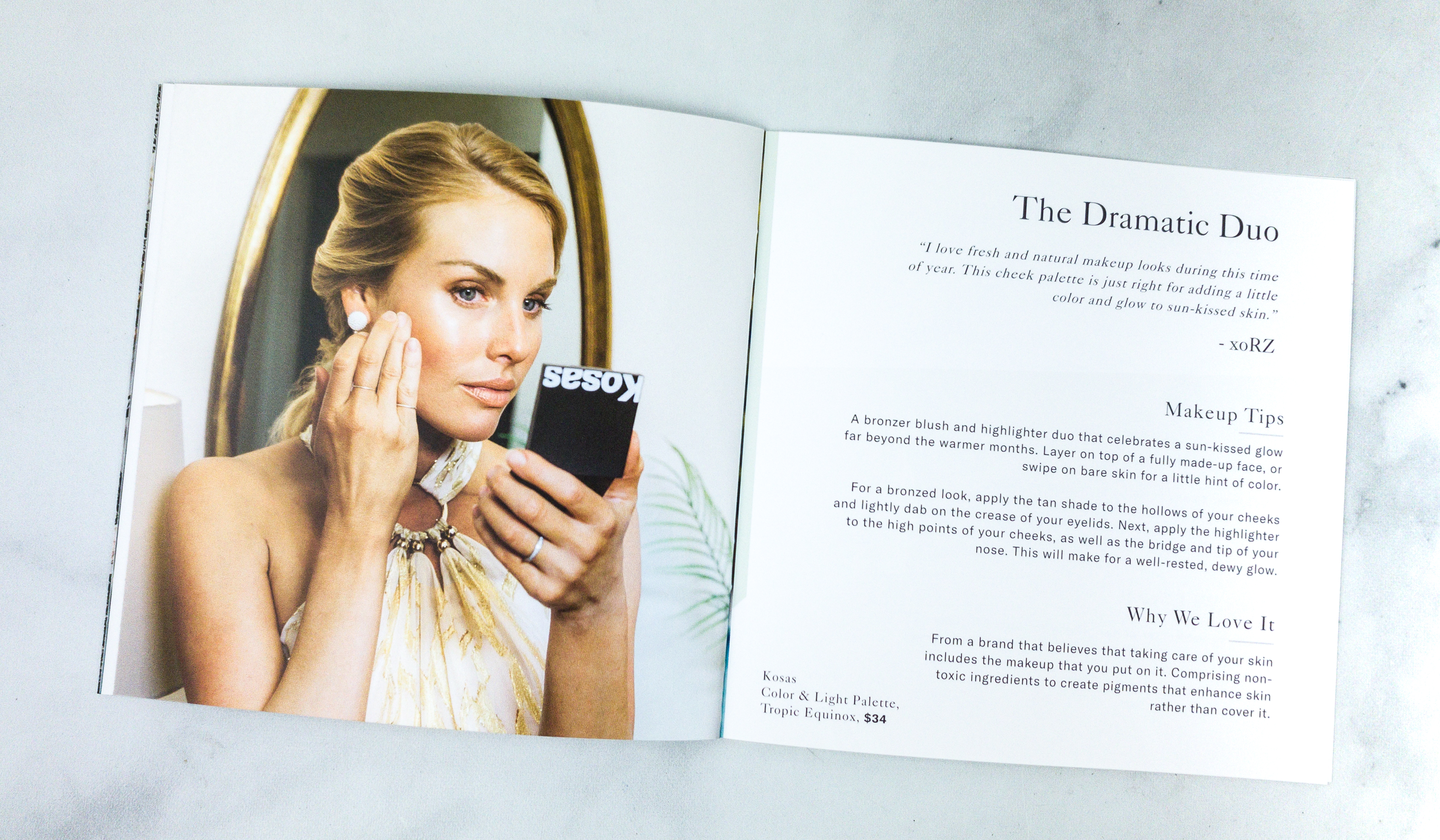 There are makeup tips as well.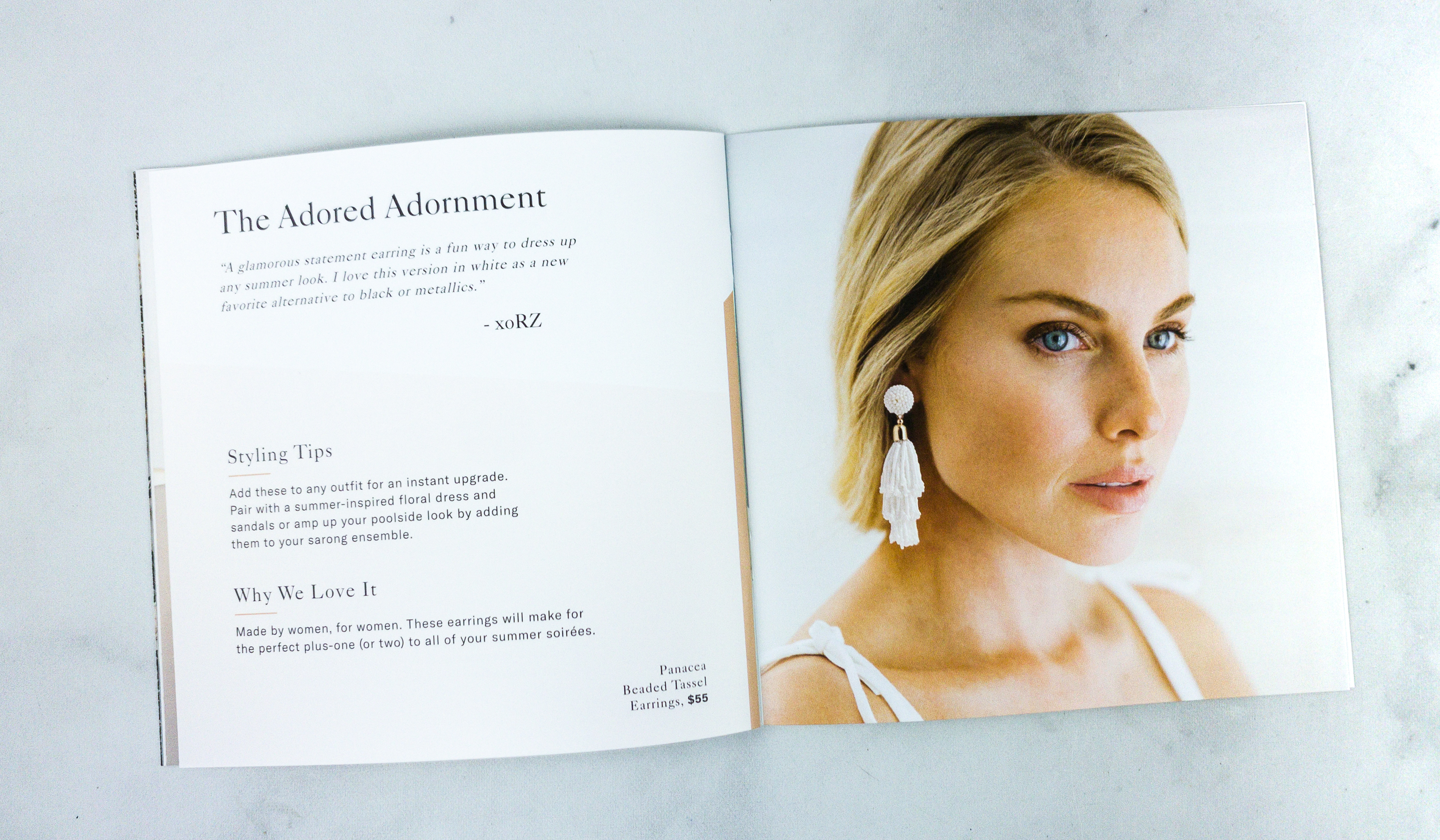 Lastly, there's an accessory with a styling tip.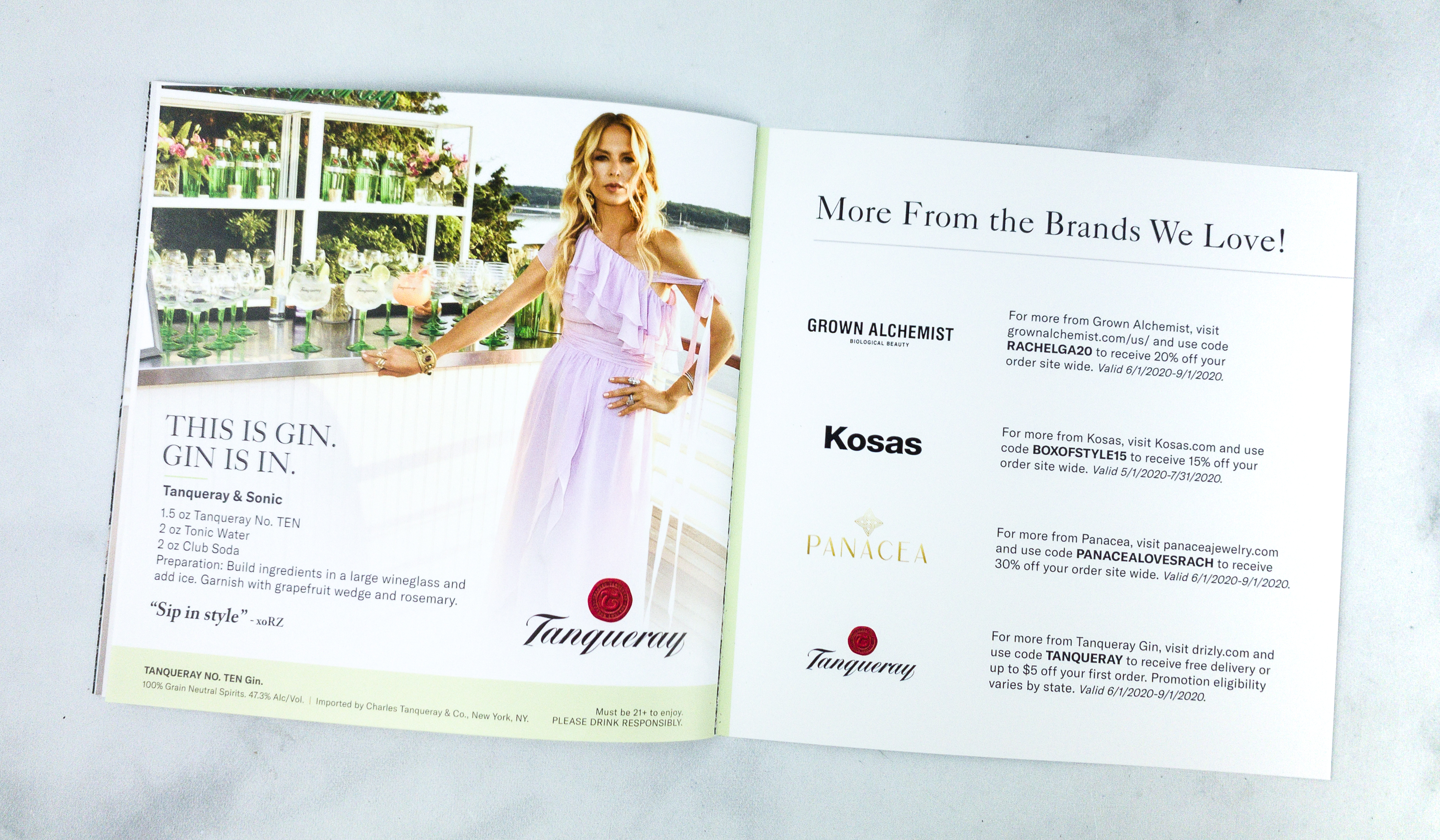 Here, they shared more information from the featured brands in this box. The featured brands are Grown Alchemist, Kosas, Panacea, and Tanqueray.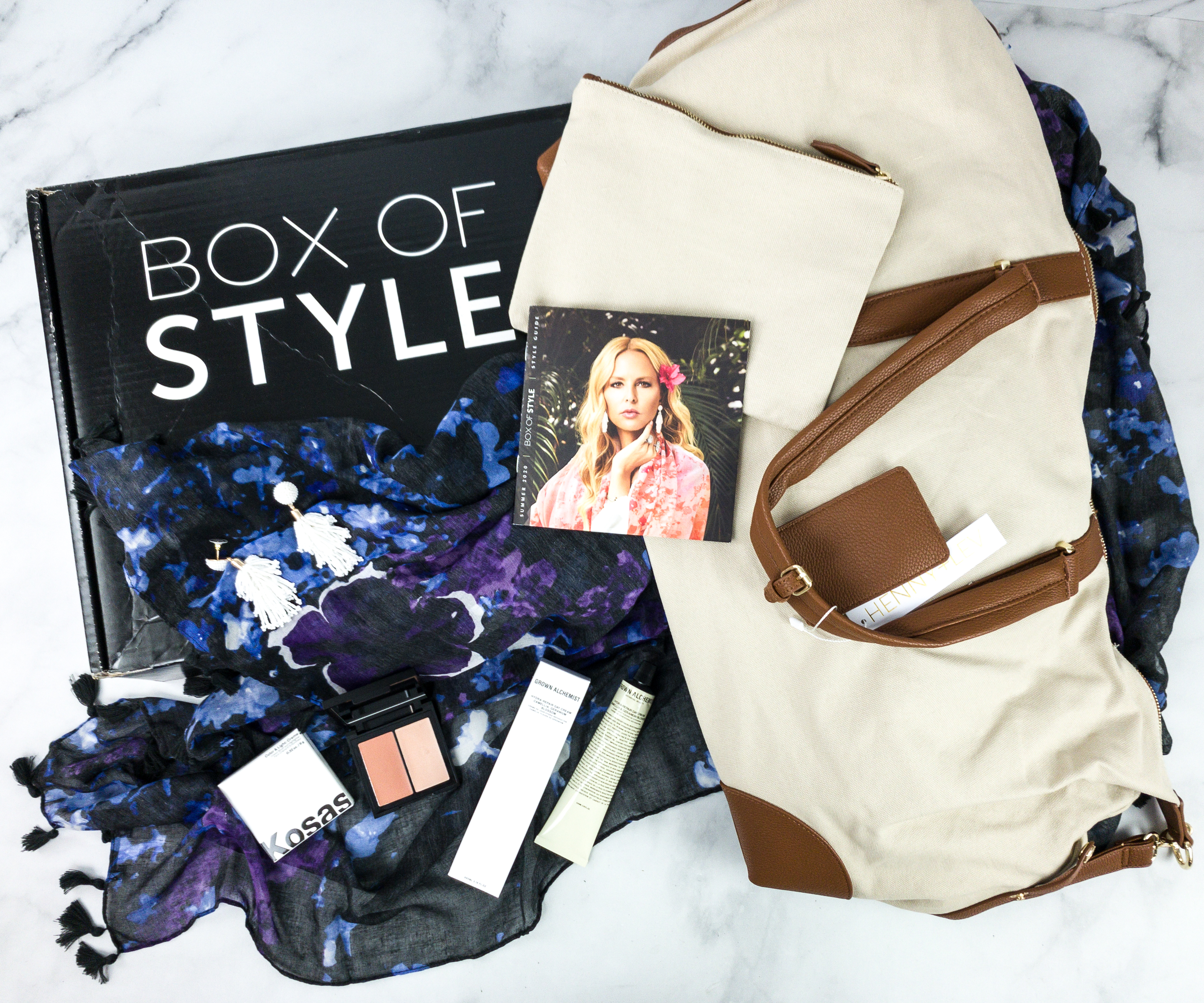 Here's everything in the Summer 2020 Box of Style from Rachel Zoe!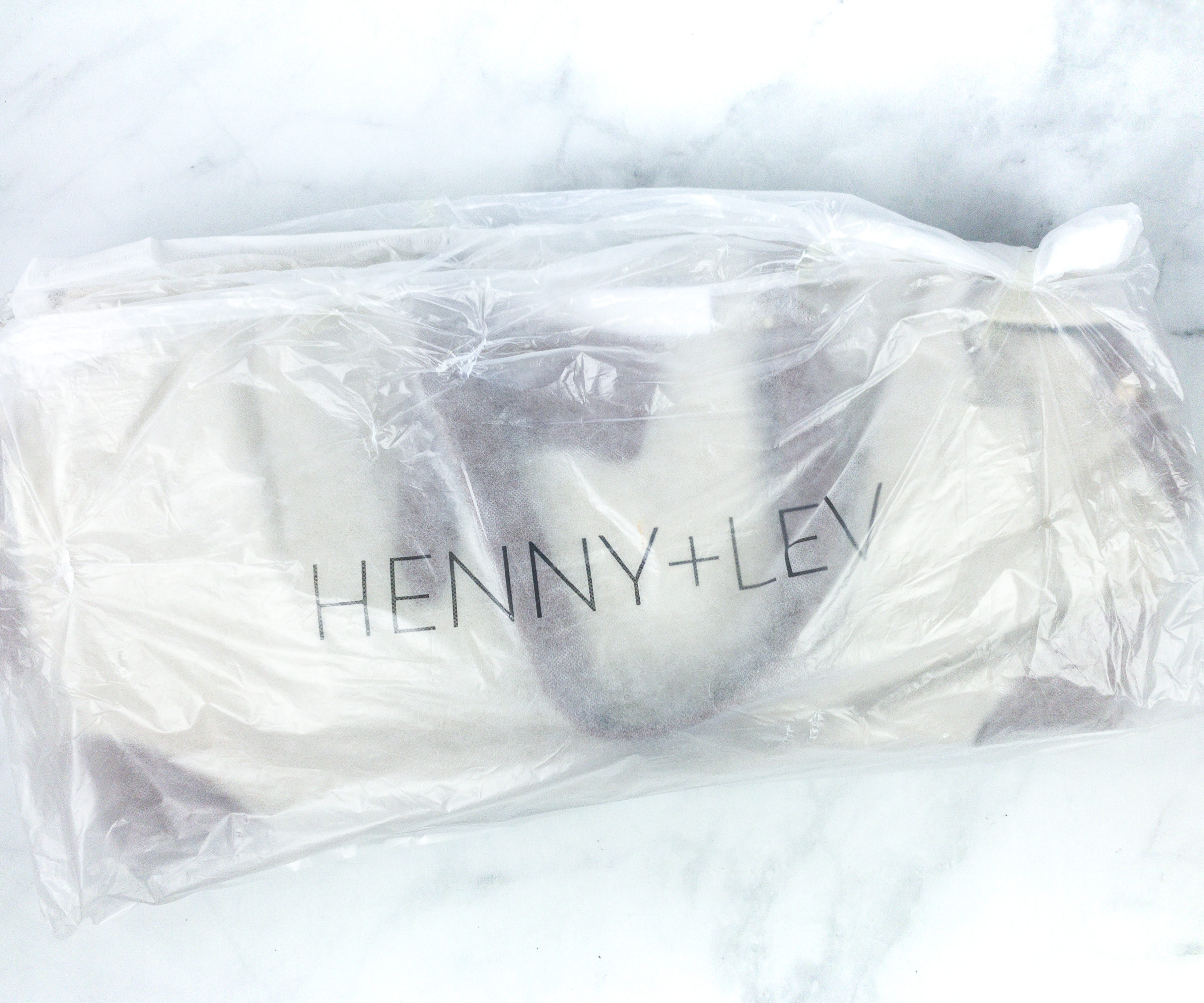 Henny + Lev Canvas Weekender ($159 ; $179 from the website) Made by a sustainable handbag brand, this chic weekender bag is ideal for quick trips!
The bag came with a dust cover to keep it in pristine condition.
It's made with natural canvas and waterborne PU trimming.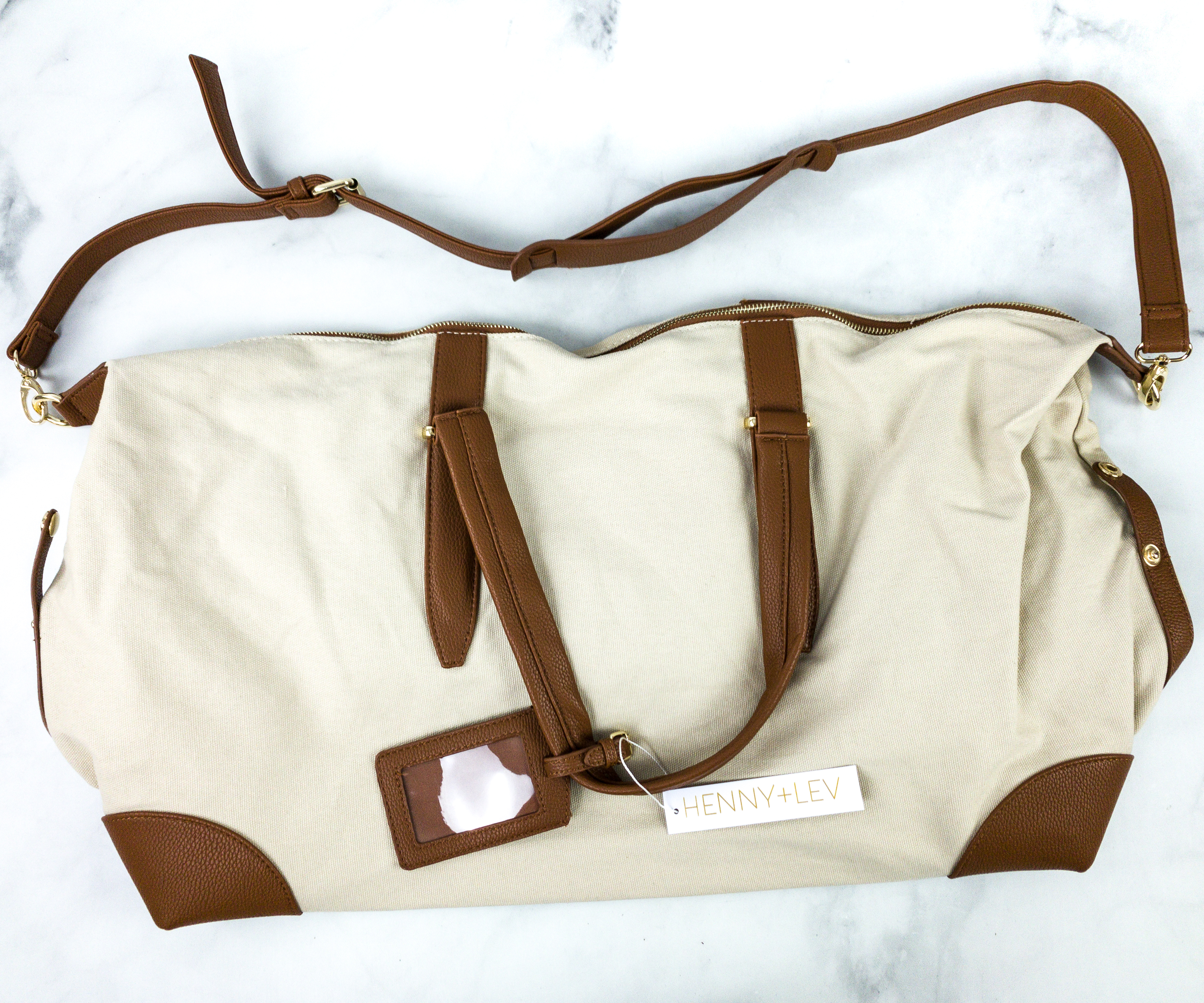 This is enough for bringing a weekend's worth of clothing and other essentials. It's also easy to carry around.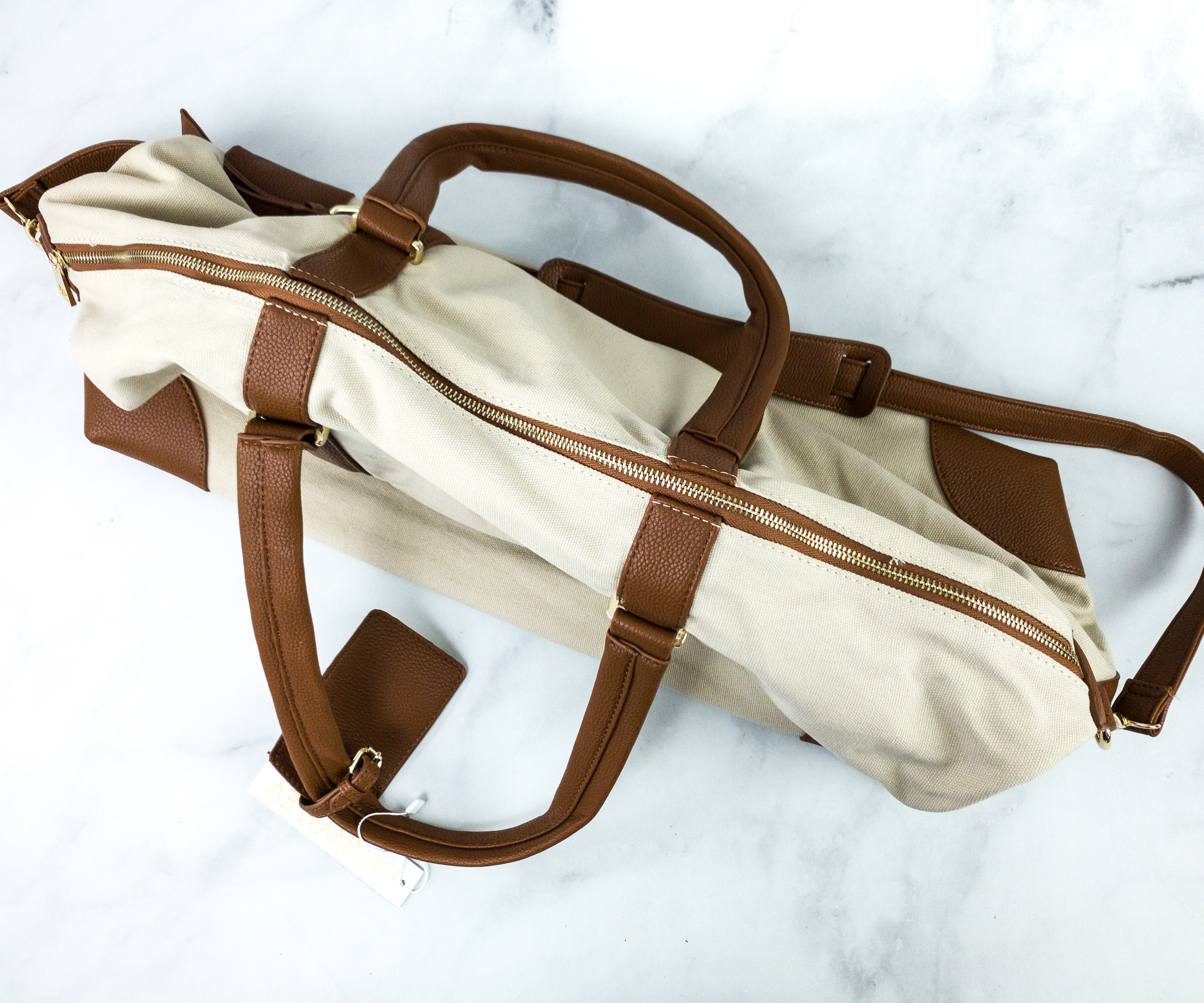 I like the neutral color that makes it ideal to use not just in summer but any other season as well.
Of course, it has a shoulder strap for easier carrying. It's pretty sturdy with its reinforced stitching.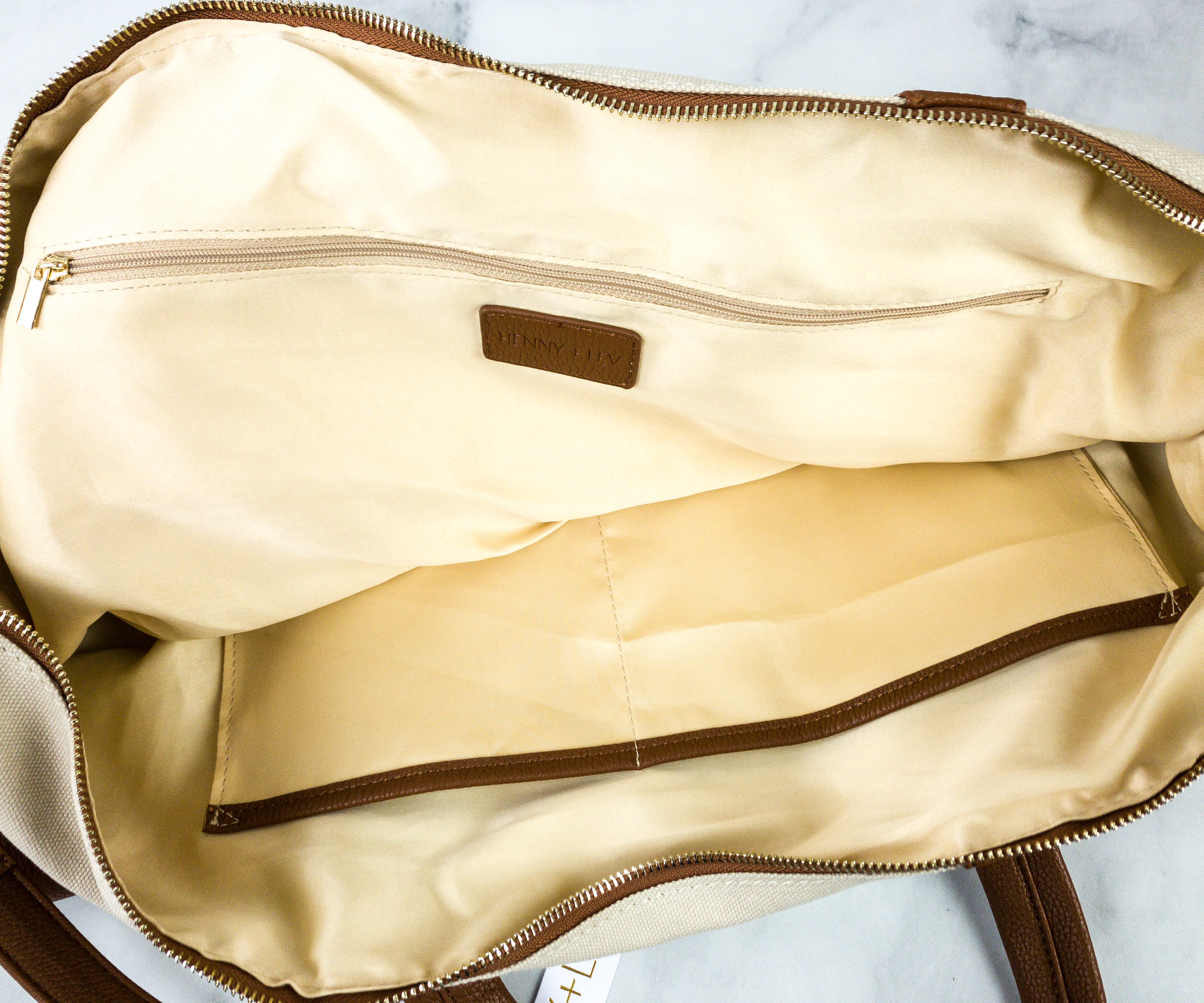 This bag comes with a spacious interior and roomy side pockets for gadgets and other essentials.
It even comes with a canvas pouch in the same color scheme to match the bag and to keep other personal belongings.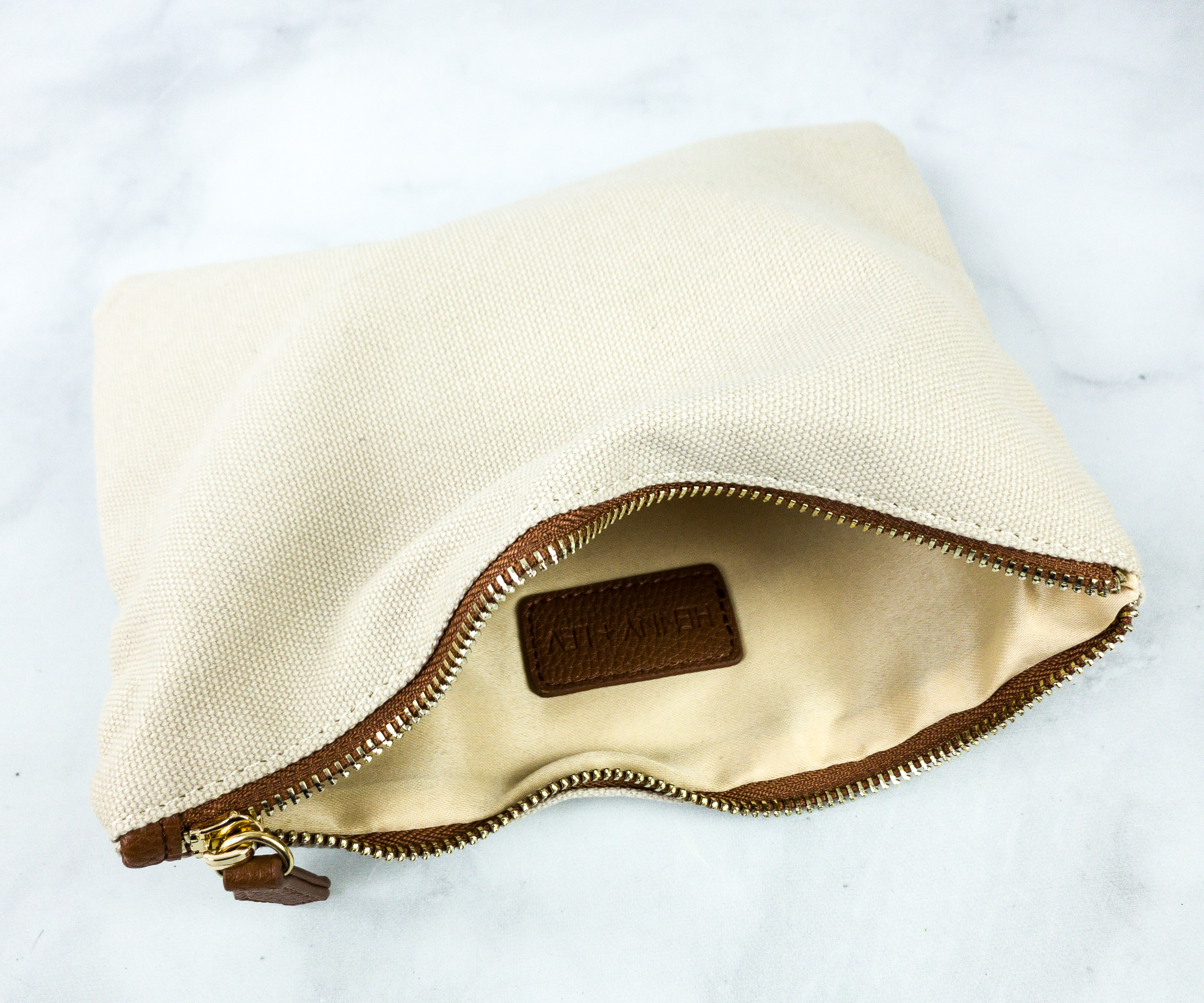 It's ideal for keeping makeup items or accessories.
Peter Som Dream Floral Print Sarong in Rose Quartz or Meteorite ($195) This sarong is the Summer box's choice product and subscribers can get it in either Rose Quartz or Meteorite. Mine is Meteorite! This one is definitely my fave!
This one was made in collaboration with fashion designer Peter Som. It has tassels, which add a flair to the sarong.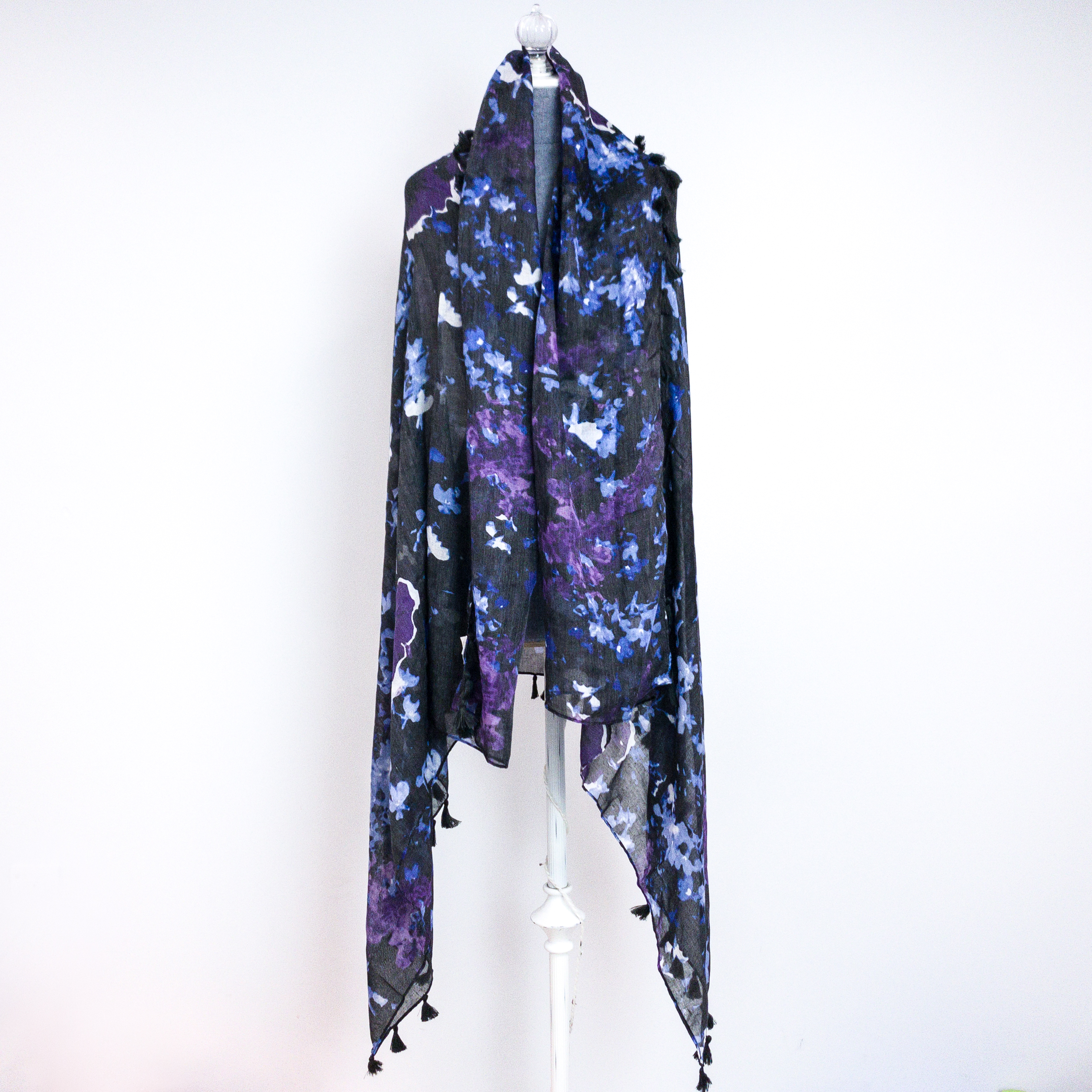 The size of the sarong makes it pretty versatile. It can be used whether as a scarf, as a kimono, or even as a swimsuit cover-up.
When it gets chilly at night, this can also keep you warm and cozy!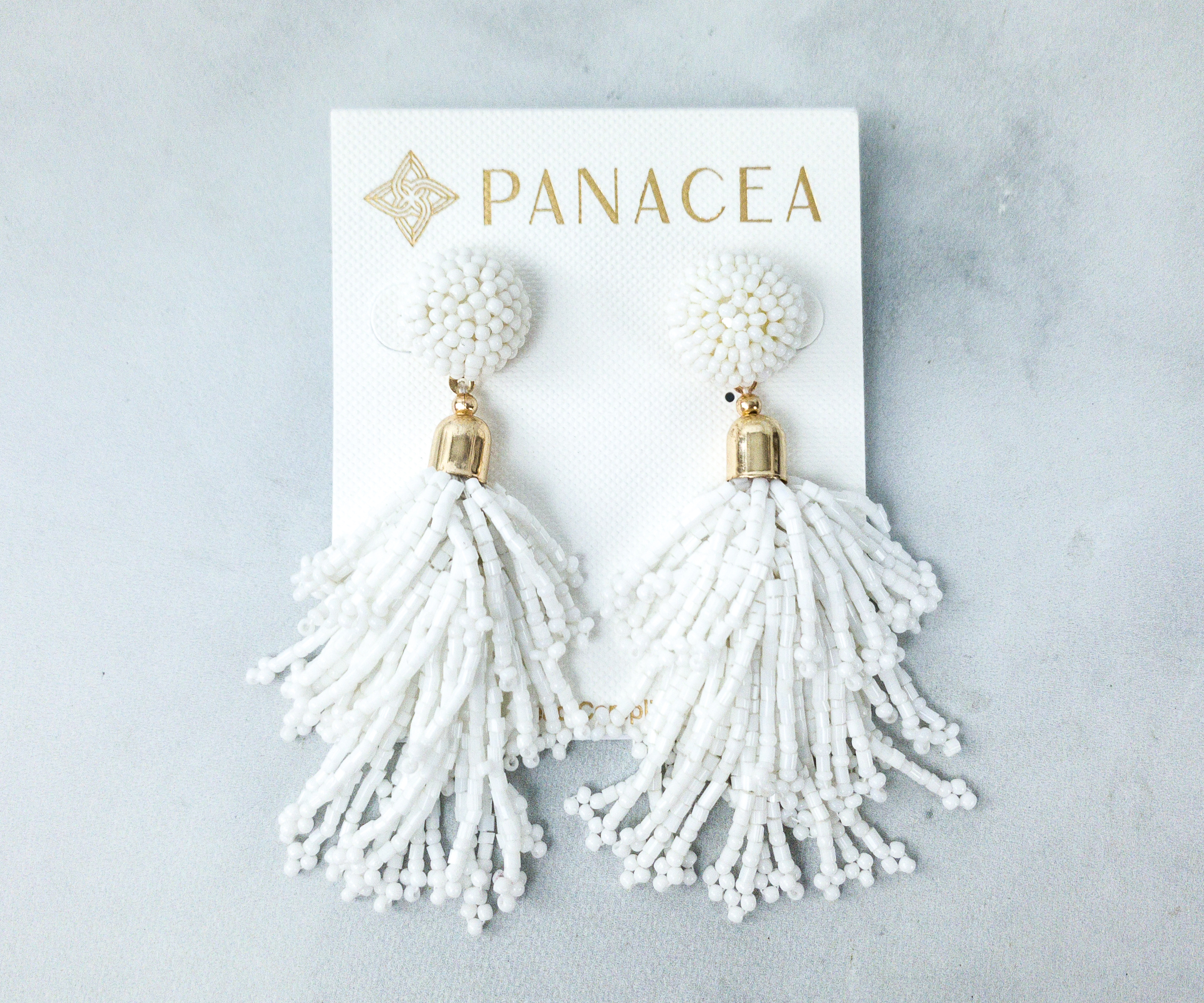 Panacea Beaded Tassel Earrings ($55) Here's a pair of earrings that makes a perfect finishing touch to a summer outfit! They are made with beads and tassels.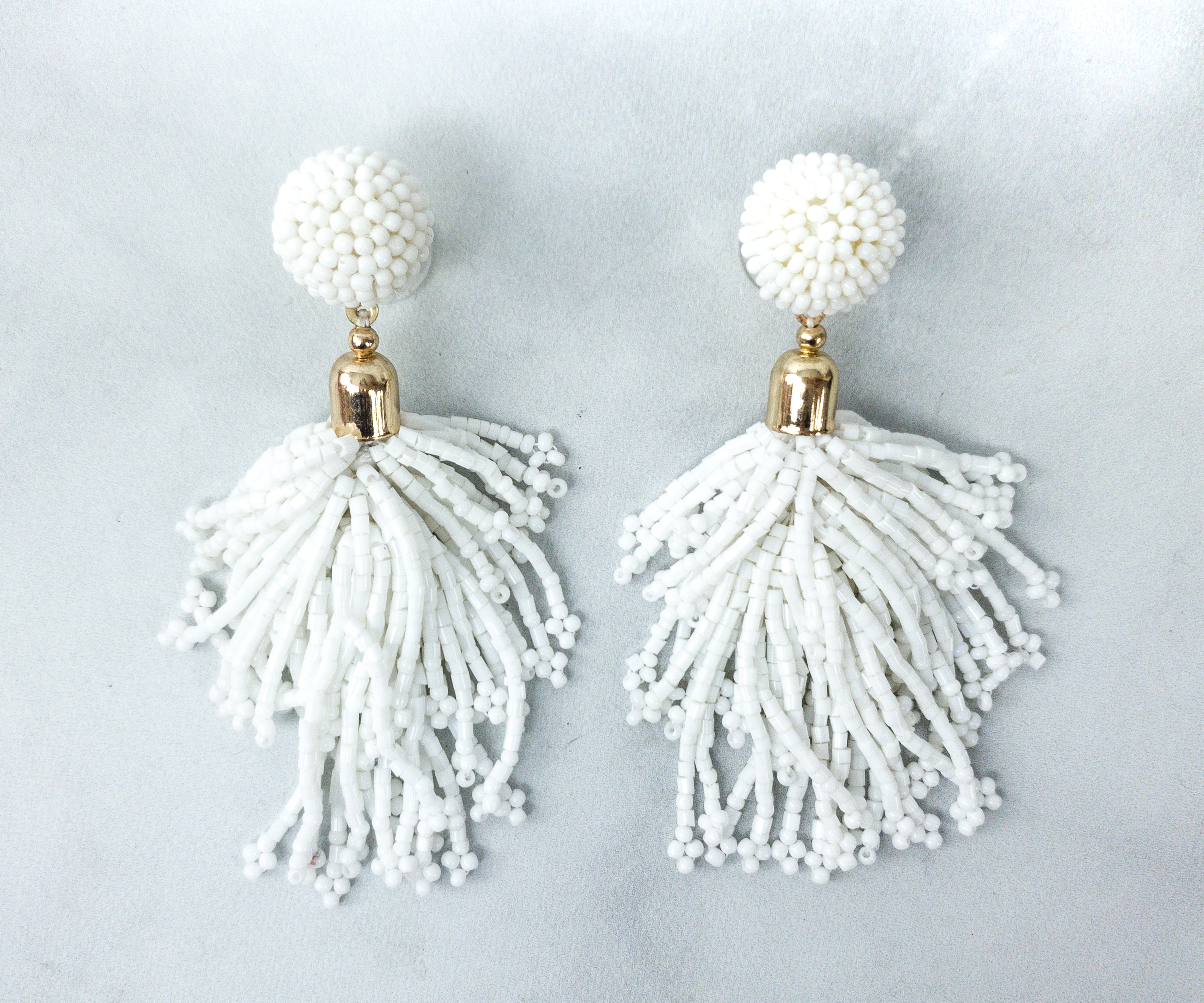 These white statement earrings are 3″ long. The length is just right for me and I have no problems wearing them as they're lightweight! Another thing I like about this is that it goes well with pretty much everything.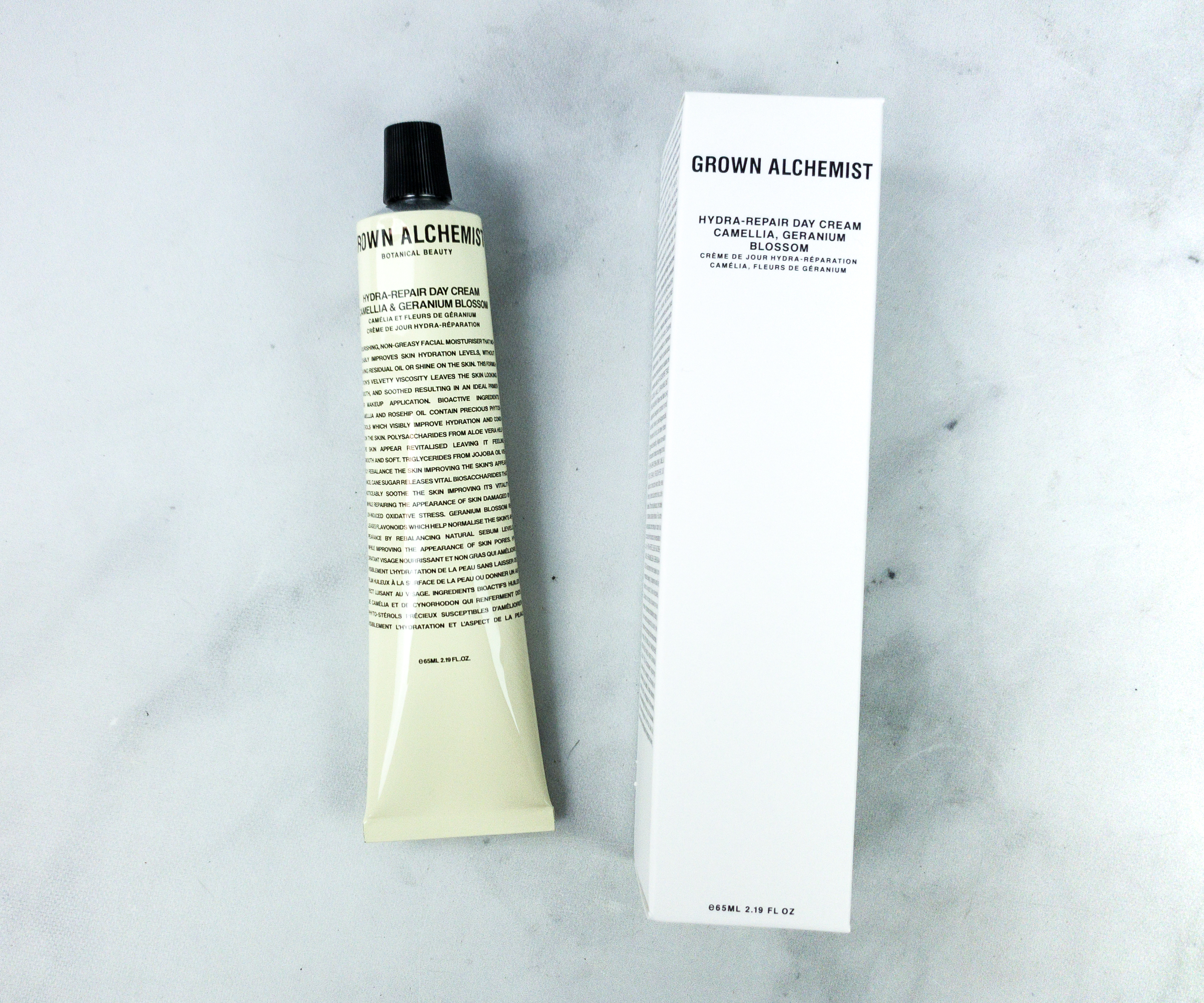 Grown Alchemist Hydra-Repair Day Cream ($49 ; $39.98 – 65ml from the website) A non-greasy moisturizer is a must-have in summer, and this one is a pretty good candidate. It feels lightweight when applied and it sinks pretty fast in my skin. It delivers hydration without making my skin shiny after a few hours. The formula also makes a good primer for makeup application since it smooths the skin and improves the appearance of pores. The cream is packed with healthy ingredients like camellia and rosehip oil which are known for their skin conditioning properties, as well as aloe vera that soothes and revitalizes the skin.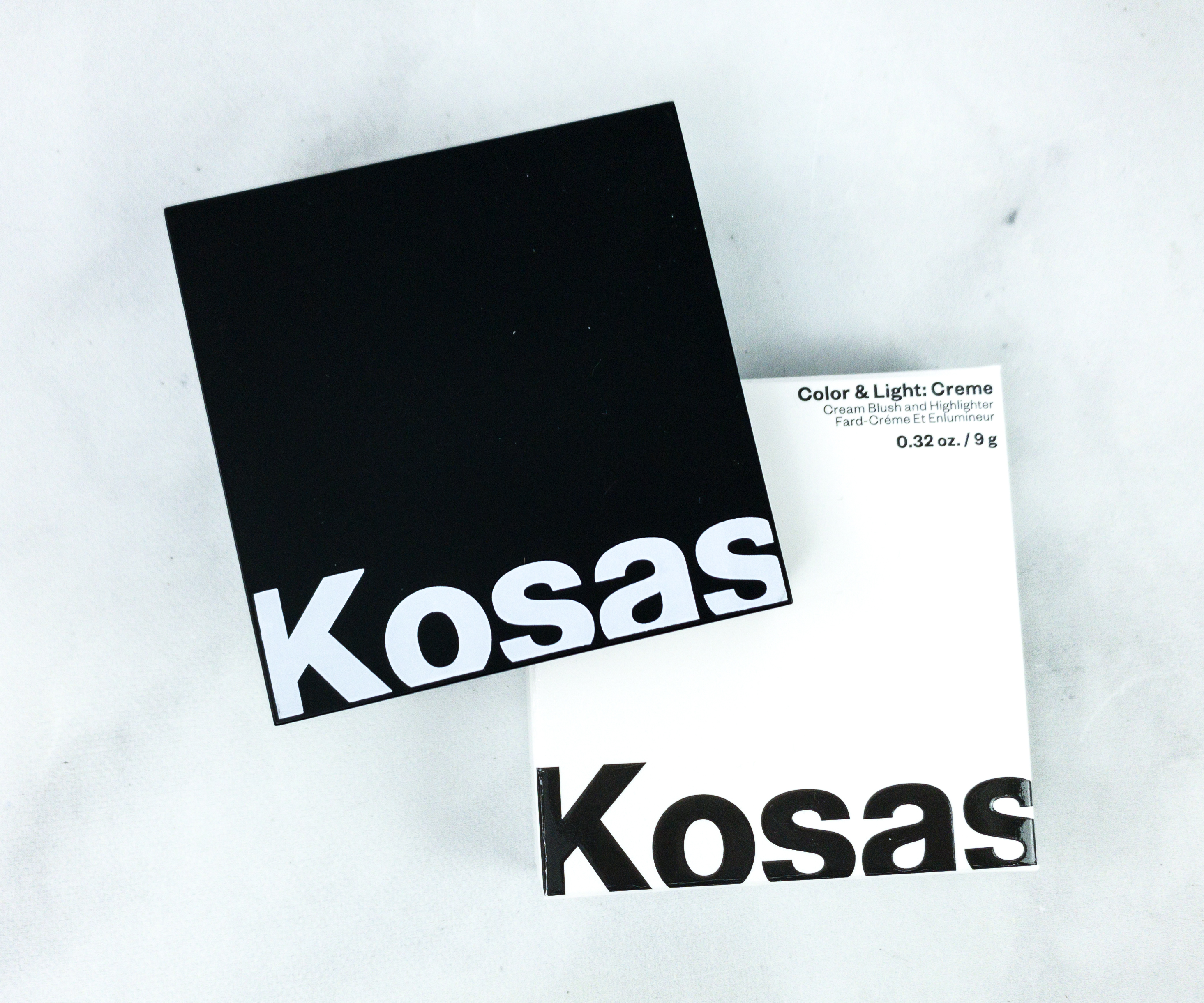 Kosas Color & Light Palette Tropic Equinox ($34) For creating the perfect summer look, here's a bronzer and highlighter combo that's blendable and easy to apply.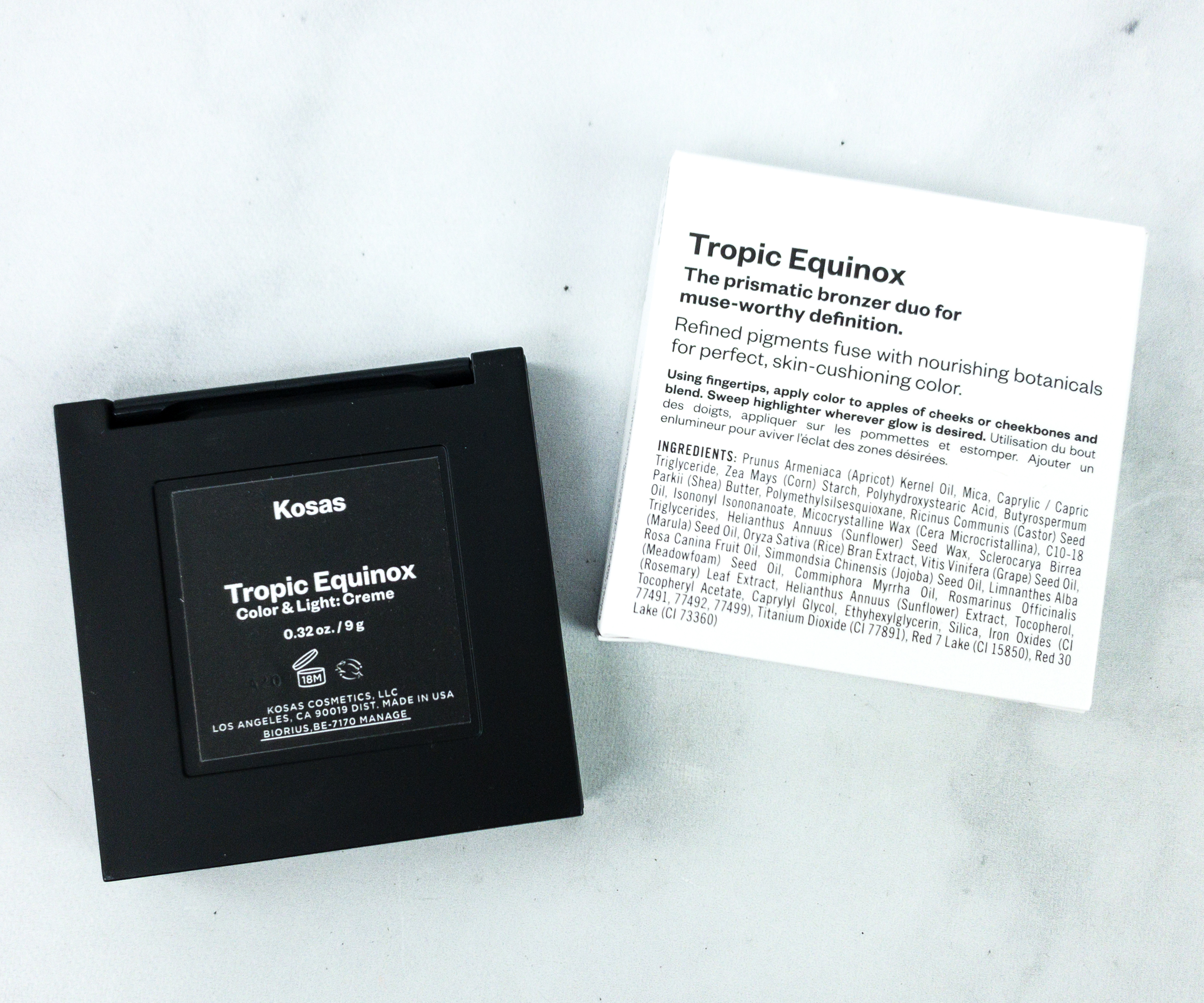 It's infused with a bunch of skin-friendly ingredients to keep the skin healthy, like apricot kernel seed oil, rosehip seed oil, and jojoba seed oil.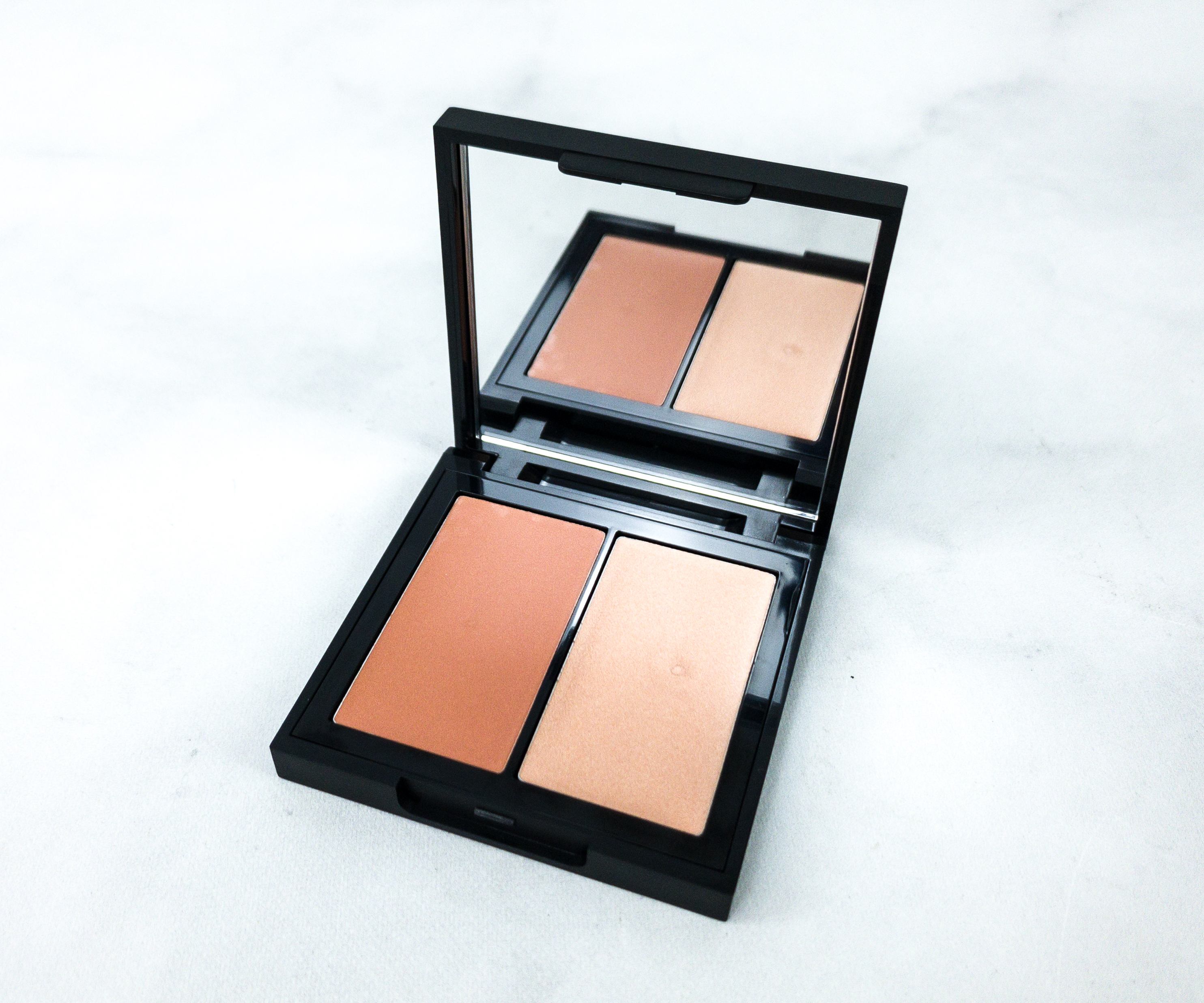 I have it in Tropic Equinox, which features a rose-gold highlighter and a bronzed blush. Both look great on fair skin! They add a nice touch of color with just a few swipes.
What I like most about them, aside from the summer-appropriate colors is duo's creamy texture. They feel luxurious and they apply smoothly on the skin! Also, they don't dry out my skin, unlike other highlighters and bronzers.
Box of Style by Rachel Zoe has the best seasonal boxes, and the Summer edit lived up to my expectations! It featured a bunch of summer essentials, from both well-known and up-and-coming brands, which were reminders to look forward to sunny days ahead. There were mostly fashion staples, plus a skincare product that I can definitely use to keep my skin well-hydrated in summer. Aside from the skincare item, I also liked the weekender bag. It's spacious and stylish, perfect for when we can travel again. Even the beaded earrings and the sarong look perfect together so I can't really ask for more. This edit has that luxurious feel we know only Box of Style can give! As always, it was worth the wait!
What was your favorite item in the Summer Box of Style?