Bluum is a subscription service for parents who want to discover new products for their baby, toddler, or preschooler. They will curate the box depending on your child's age and stage. You can get a box from your first month of pregnancy, all the way until preschool (up to 5 years old). Each box costs $34 and it will contain at least 4 items with a retail value of $45 or more. Items may include toys, books, utensils+gear, and essentials. Subscribers will also get a sneak peek at the box contents via email every first week of the month.
DEAL: Get a free box with 6 or 12-month subscription. The deal applies automatically, just visit and subscribe.
There's no information card with Bluum, but the items come in original packaging and are often self-explanatory. You'll get the information about the items sent to your inbox – there's also a preview feature that lets you swap boxes or skip if you're not loving the featured items.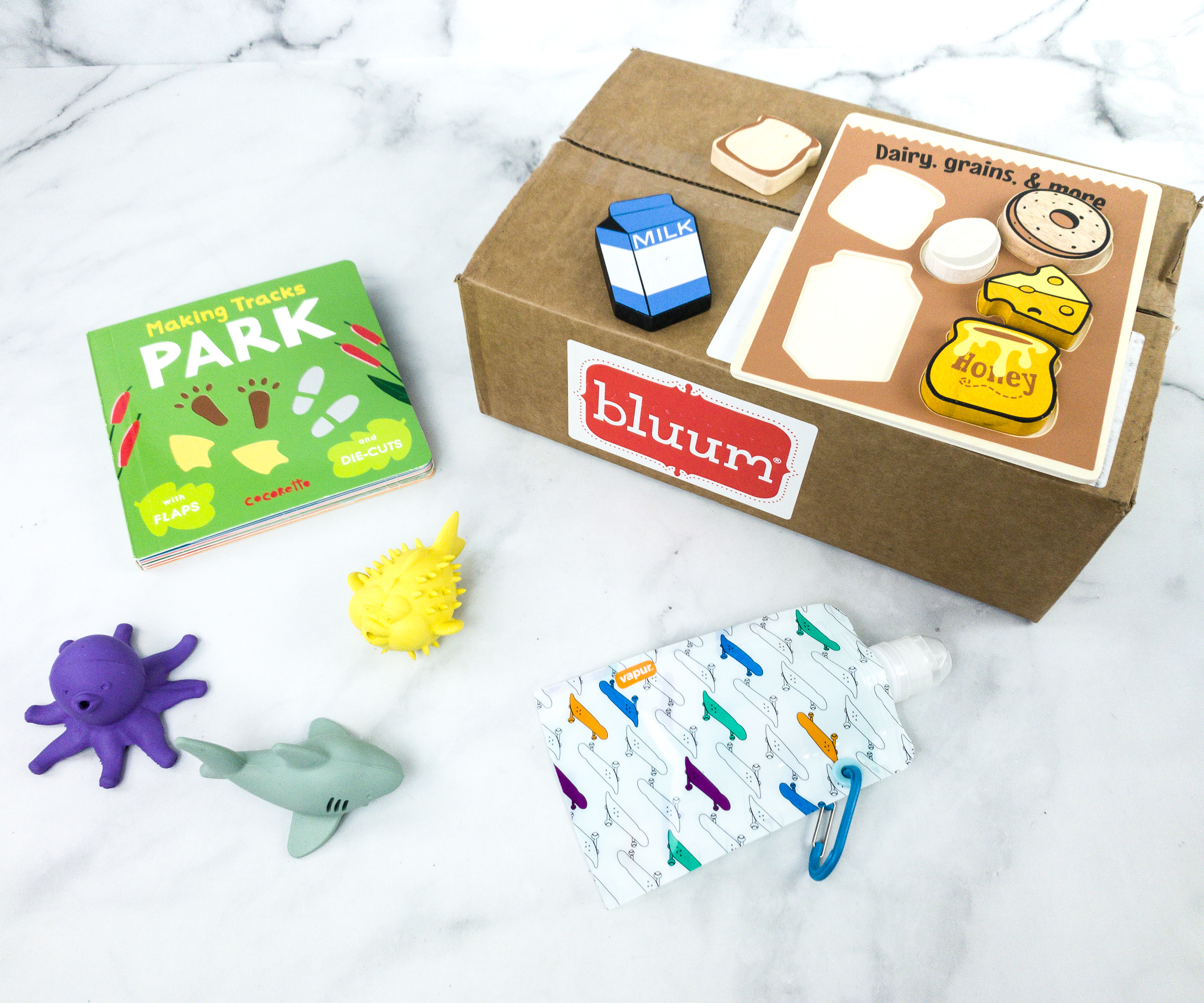 Everything in our May 2020 box!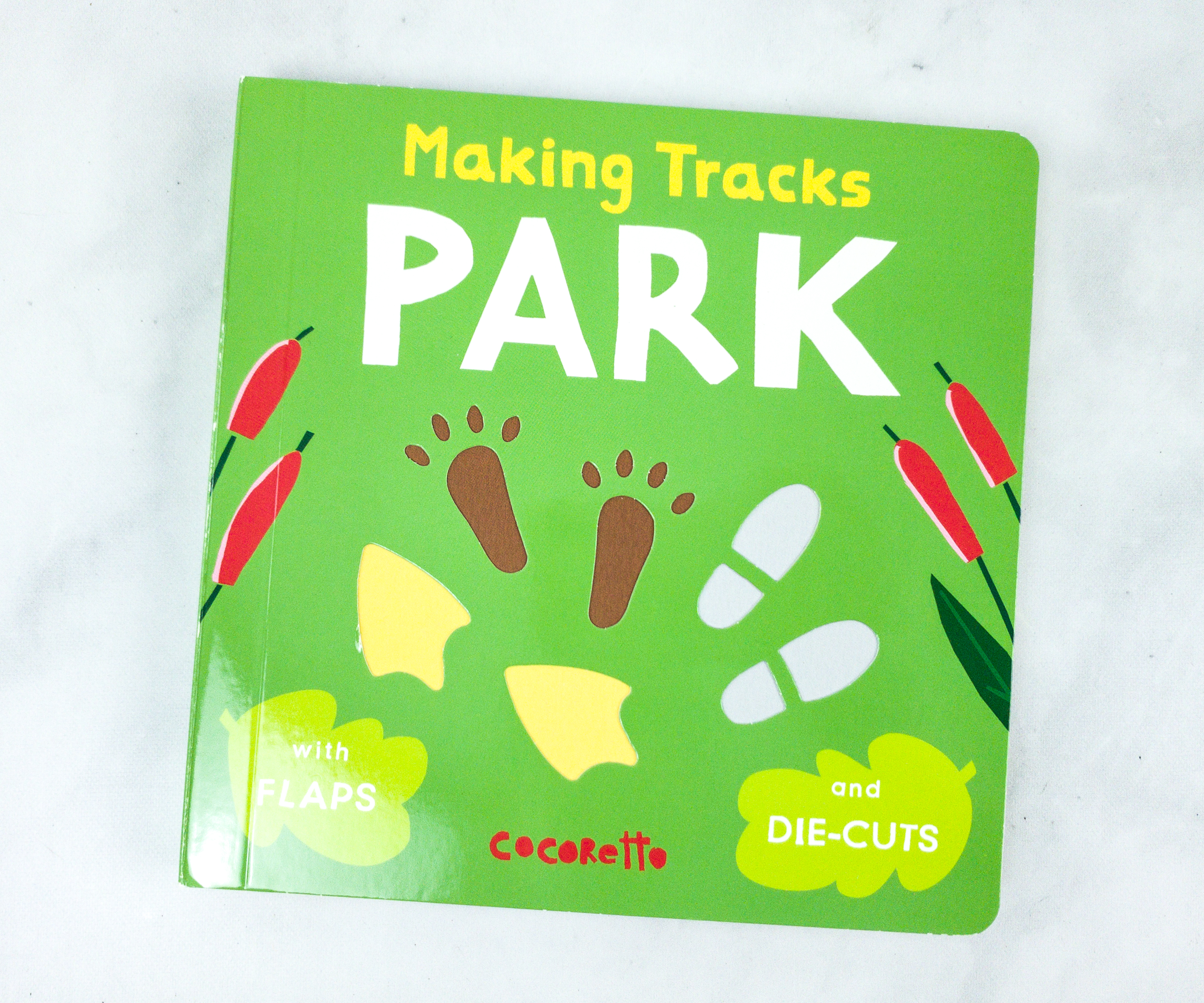 Making Tracks Park by Cocorette ($7.99)
Run little fingers along these chunky, die-cut shapes and guess what created the tracks! Lift the flap to find out if you are right! Develop observation and prediction skills by exploring tracks that can be found in a variety of settings. Did a tractor leave this trail? Or a duck? A rewarding and tactile experience, full of surprises.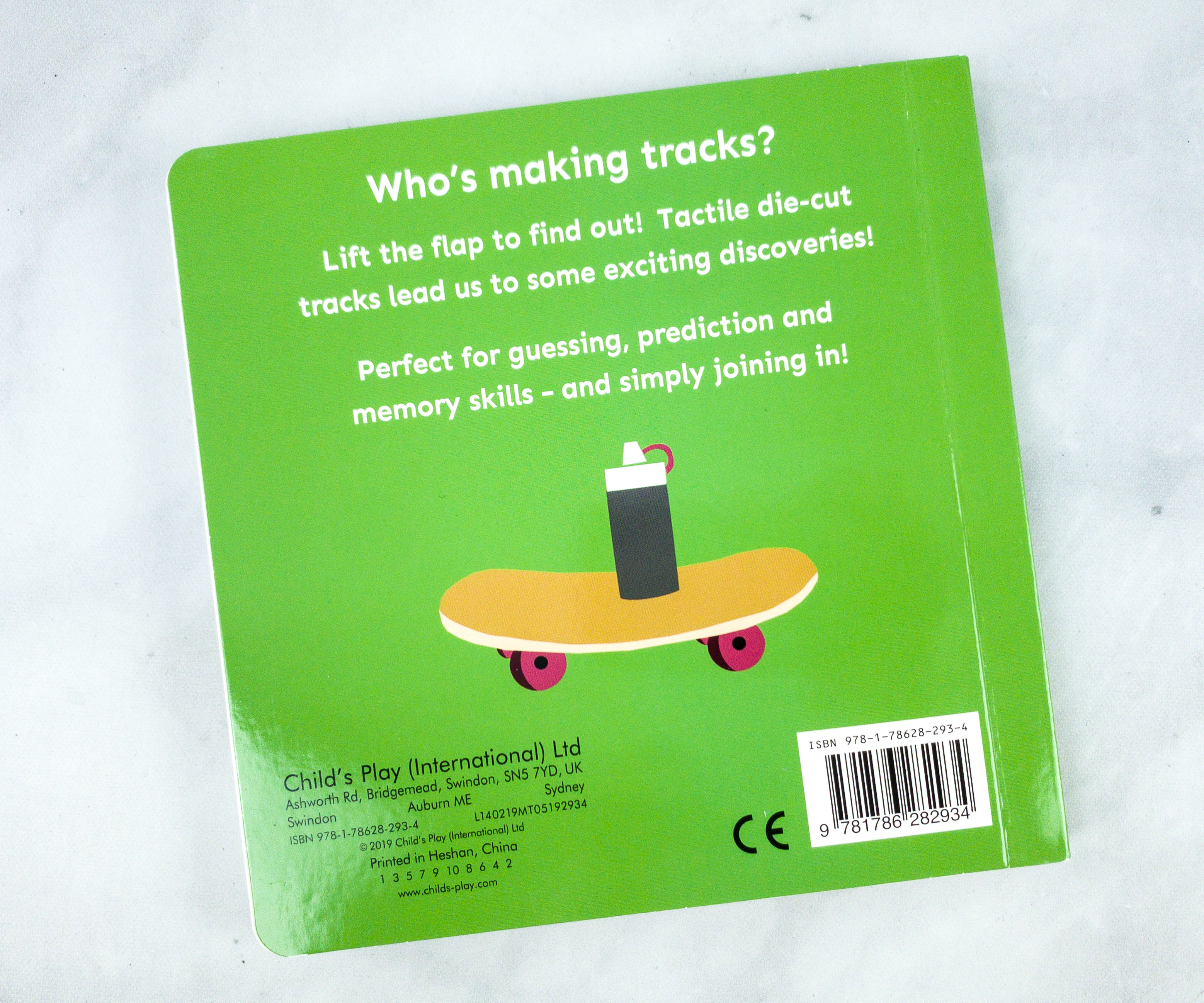 It's a cute and colorful book with tactile designs which are designed for enhancing different skills!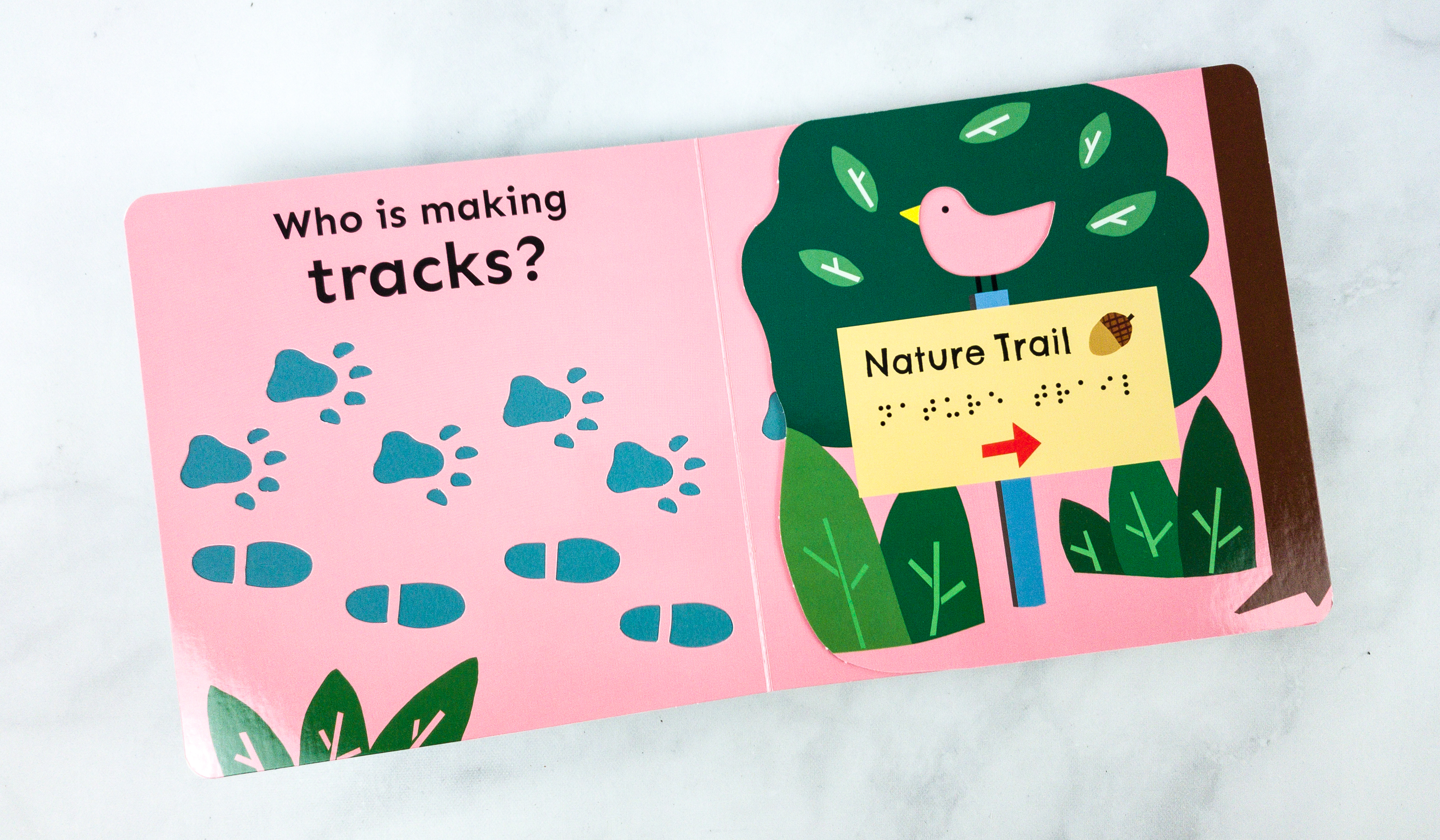 There are die-cut shapes in the pages that even the little fingers will easily feel. On this page, for example, there are footprints!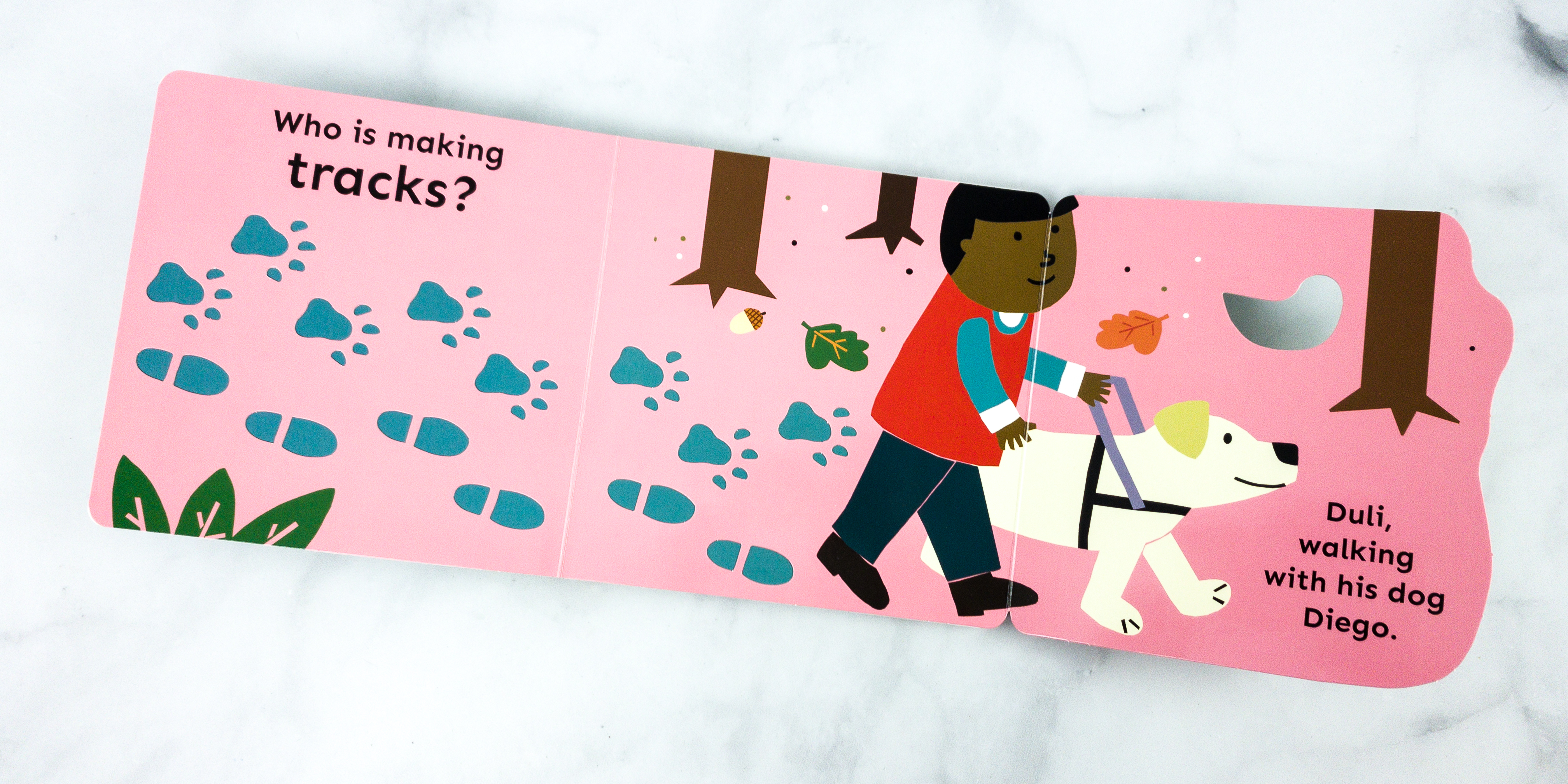 One of the footprint sets belongs to the dog named Diego. The other belongs to his owner, Duli.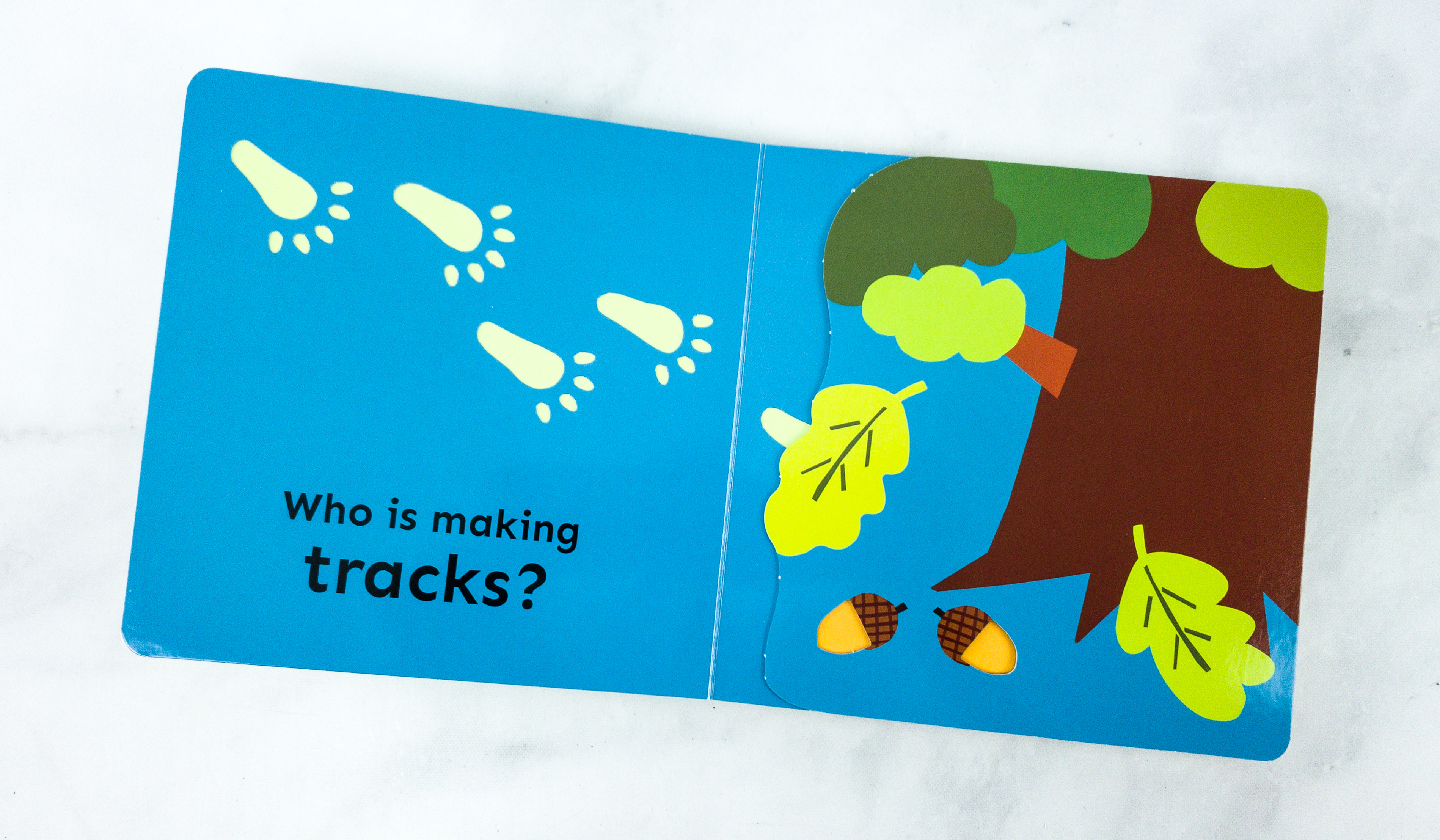 Here's another example! This time, a squirrel's footprints are featured.
This is a great way to enhance kids' memory skills. Guessing and predicting which footprints belong to whom also makes a fun bonding time for parents and kids.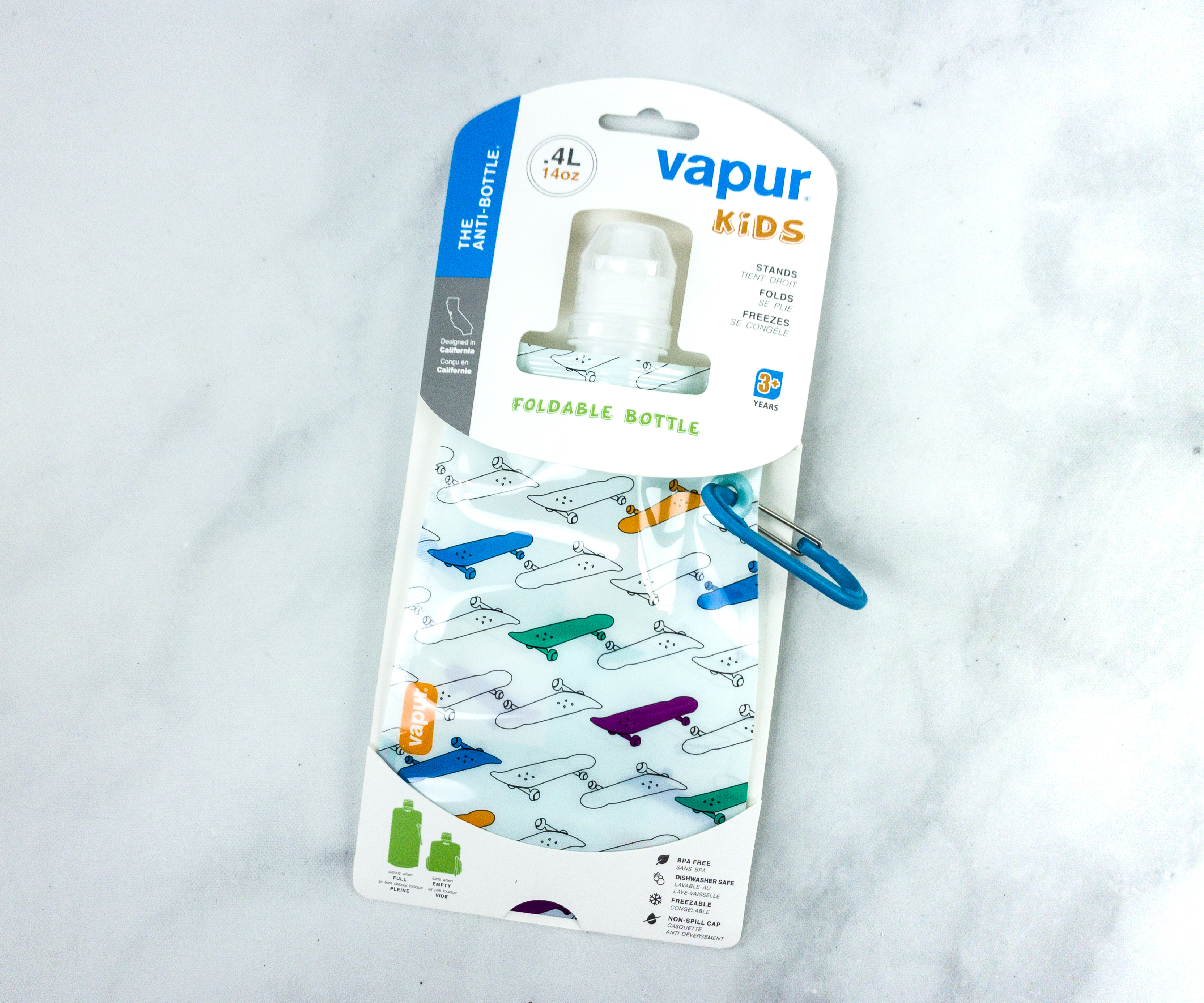 Vapur Kids Foldable Bottle ($6.99) Bringing bulky drinking bottles outdoors is a hassle, so this foldable bottle is heaven-sent!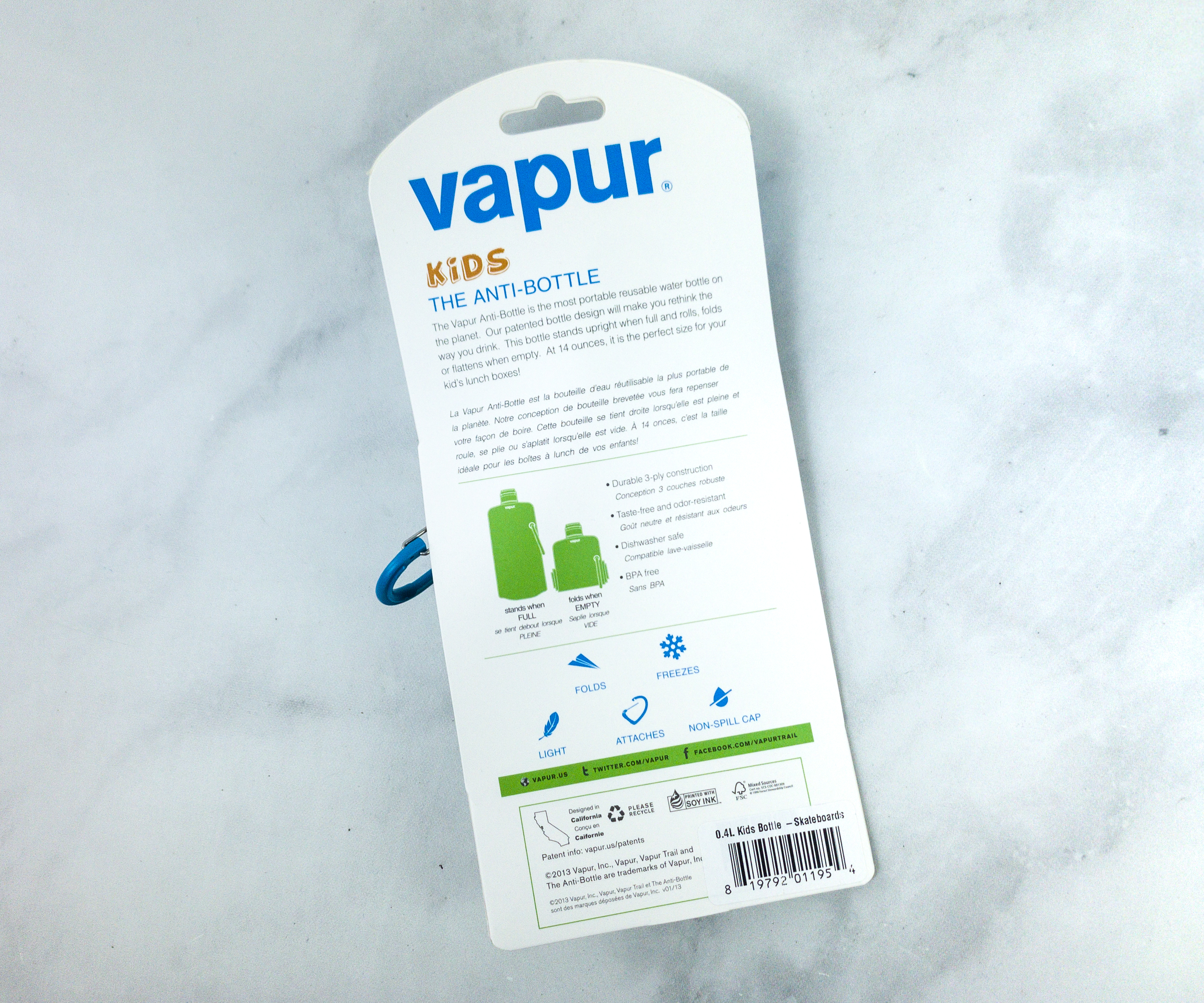 There are instructions included at the back of the packaging. Once it's empty, we can easily roll the bottle and stash it in a bag without worrying if it will fit or take too much space.
The bottle has a spill-proof cap and a carabiner so you can attach it to your bag or a stroller. The print design is cute as well!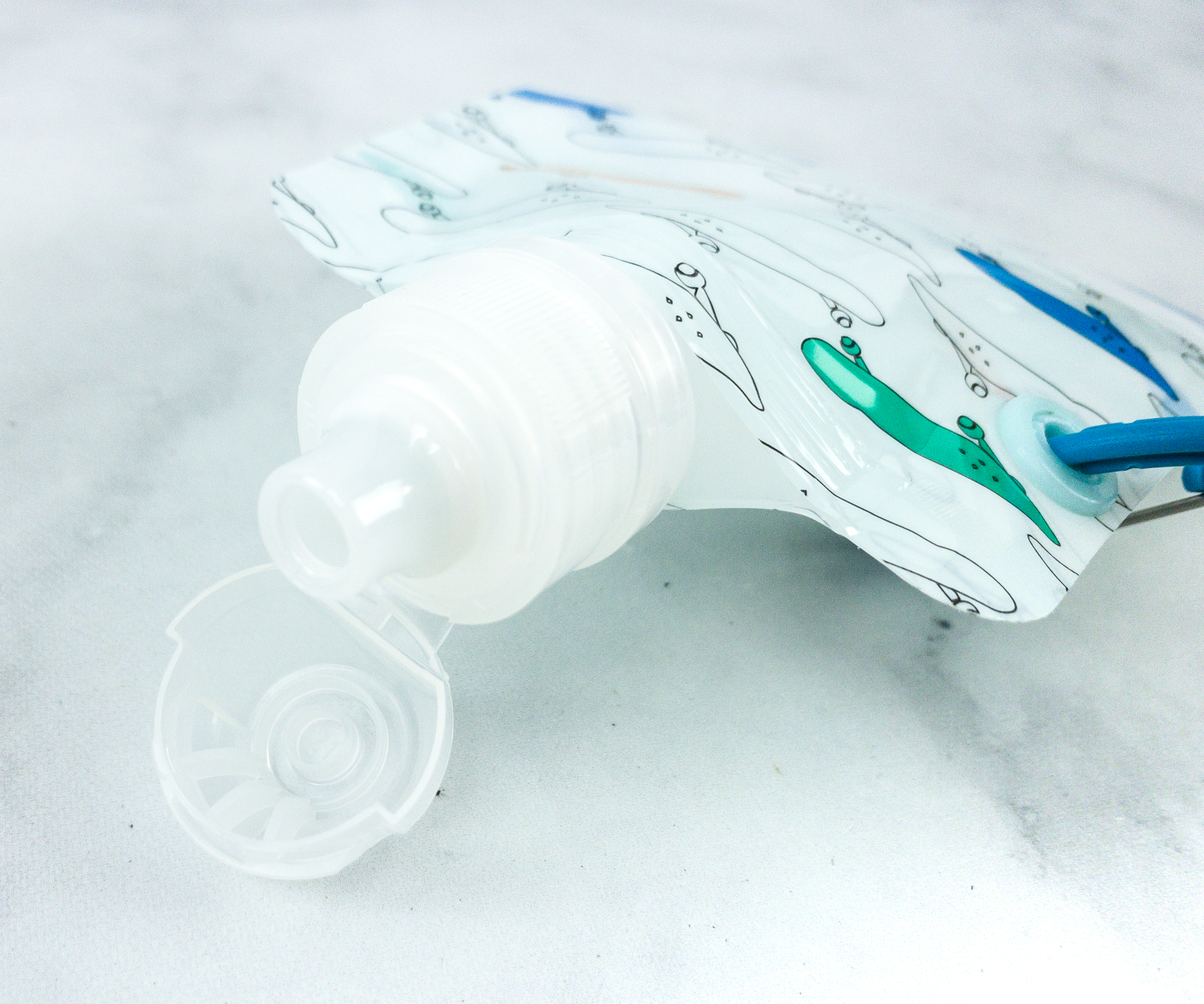 Also, the bottle is BPA-Free, dishwasher-safe, and freezable. The bottle can hold up to 13 ounces of liquid.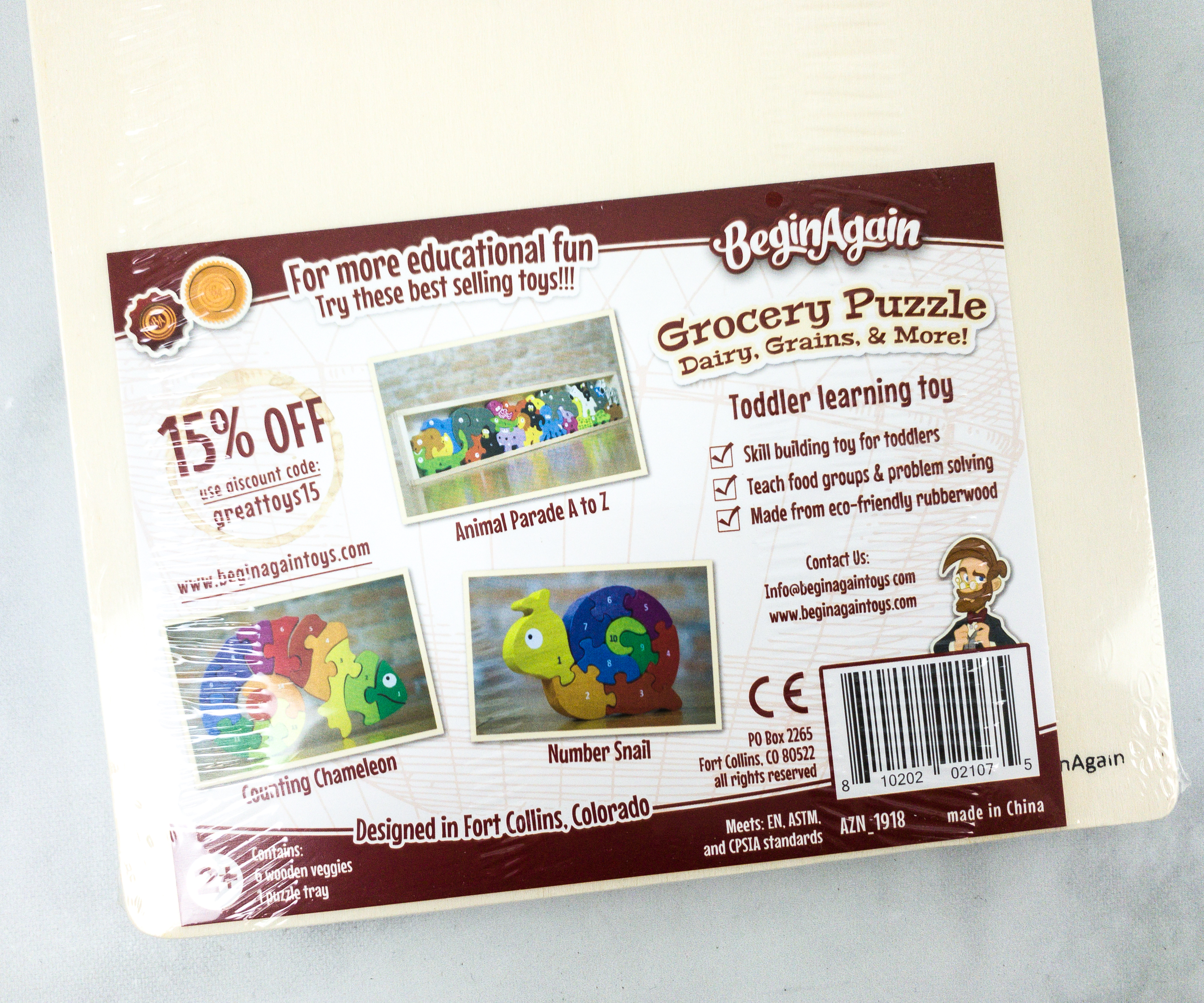 Begin Again Grocery Puzzle. This fun puzzle toy is grocery themed!
The puzzle includes a carton of milk, a jar of honey, a large chunk of cheese, an egg, a slice of bread, and a bagel.
The kids just need to recognize the shapes and try to fit them in the puzzle board.
Begin Again Bathtub Pals Natural Rubber Bath Toy ($4.99) When kids resist bath time, having bath time toys will help make it easier for them to clean up!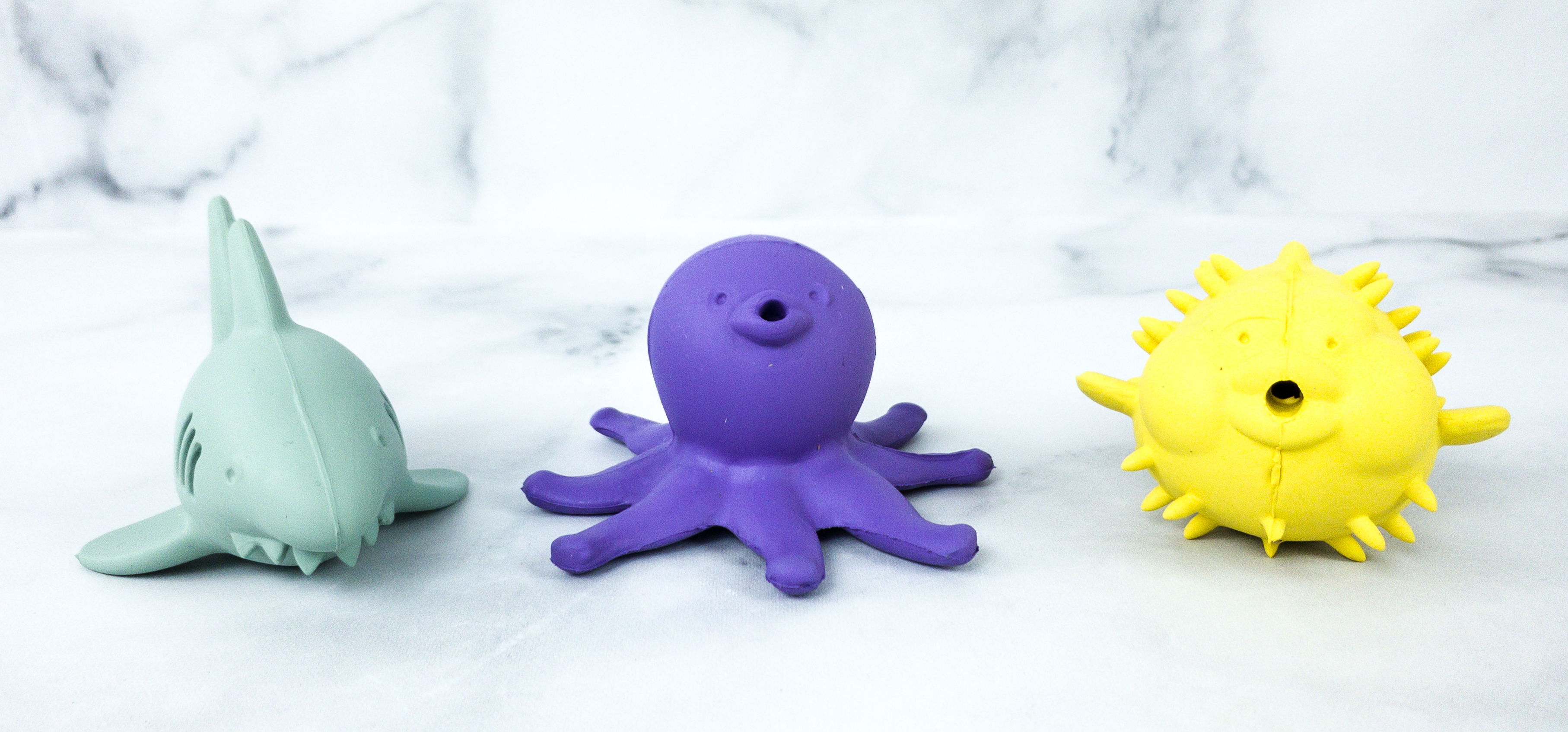 We got 3 pals from this set. These toys are for kids ages 2 and up.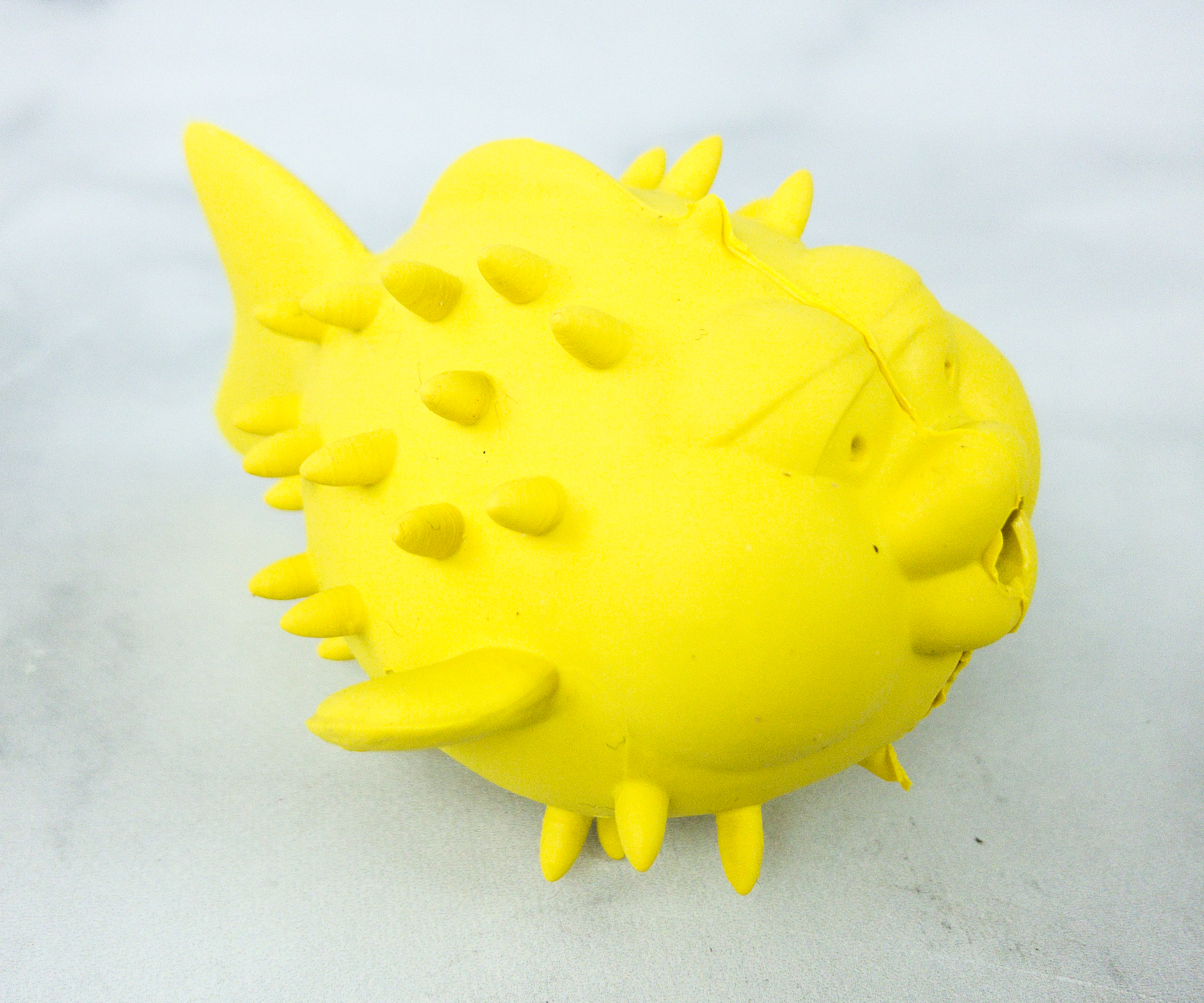 One is a yellow blowfish, but don't worry, the "spikes" are not sharp!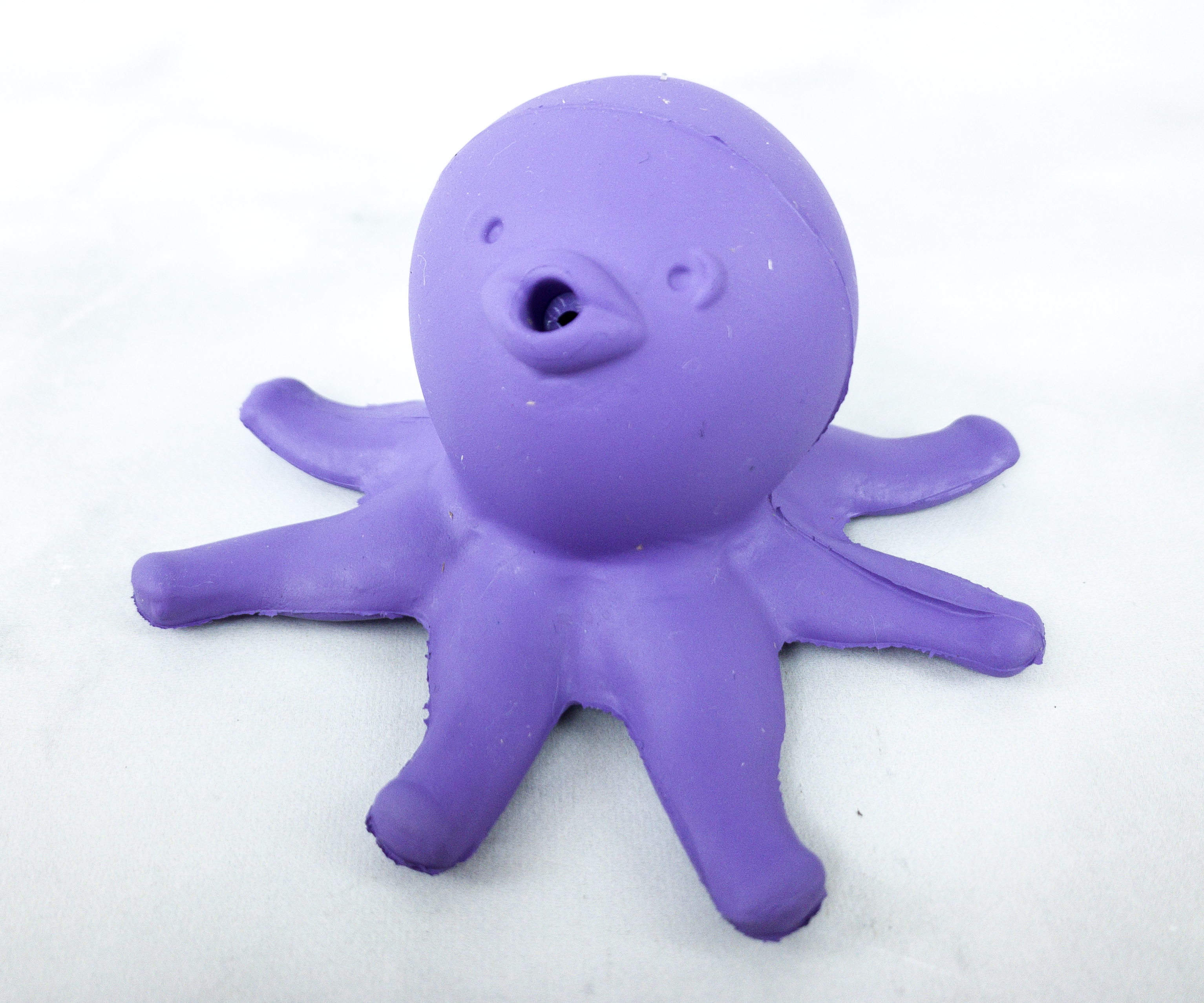 Another one is a purple octopus. The kids love this adorable one!
Last is a shark! The toys are made of rubber so they're waterproof, and they're easy to clean as well.
Bluum sends a good selection of educational toys for kids every month. This month, we got a puzzle, a board book that kids love, and some bath time toys. Aside from being entertaining, these items also help enhance different skills. Everything is also high-quality, durable, and kid-friendly. I appreciate the inclusion of the foldable water bottle as well. It's a useful item for parents, so we can easily bring a drink for the kids wherever we need to go. If you're looking for a subscription for kids that promote both learning and fun with some useful parent items on the side, this one is worthy of a try!
What do you think about Bluum?