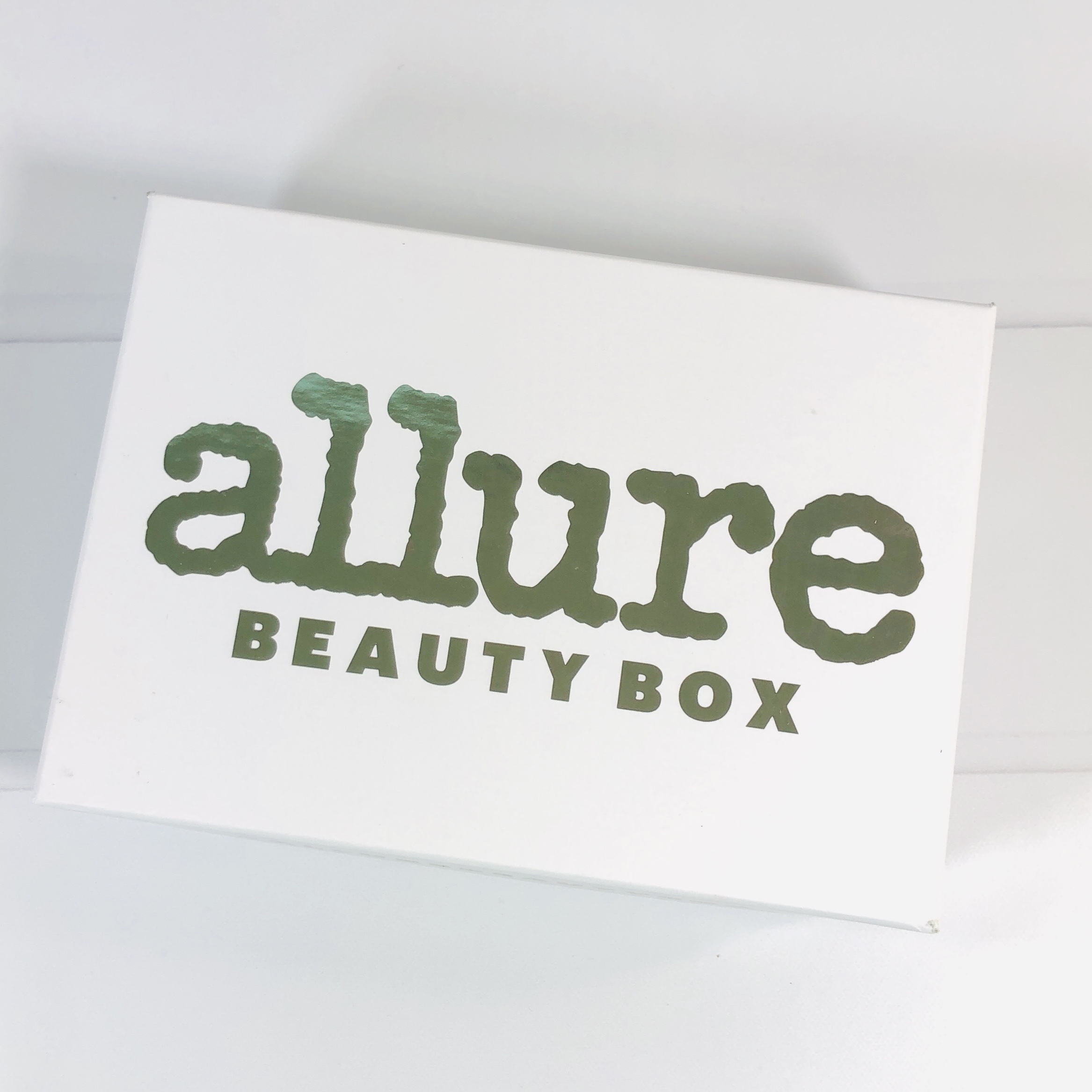 Allure Beauty Box is a monthly beauty subscription service that sends 5 deluxe sized product samples with a value of at least $50 and is curated by the editors of Allure Magazine, who choose and test the products themselves. It's $15 a month and if you sign up for a year-long subscription you will pay for 11 boxes and get 1 box for free.
Allure's monthly beauty box offers top-trending, editor-tested makeup and beauty picks with a $70+ value for only $15.
DEAL: Sign up for the Allure Beauty Box and receive a free bonus gift!
First look!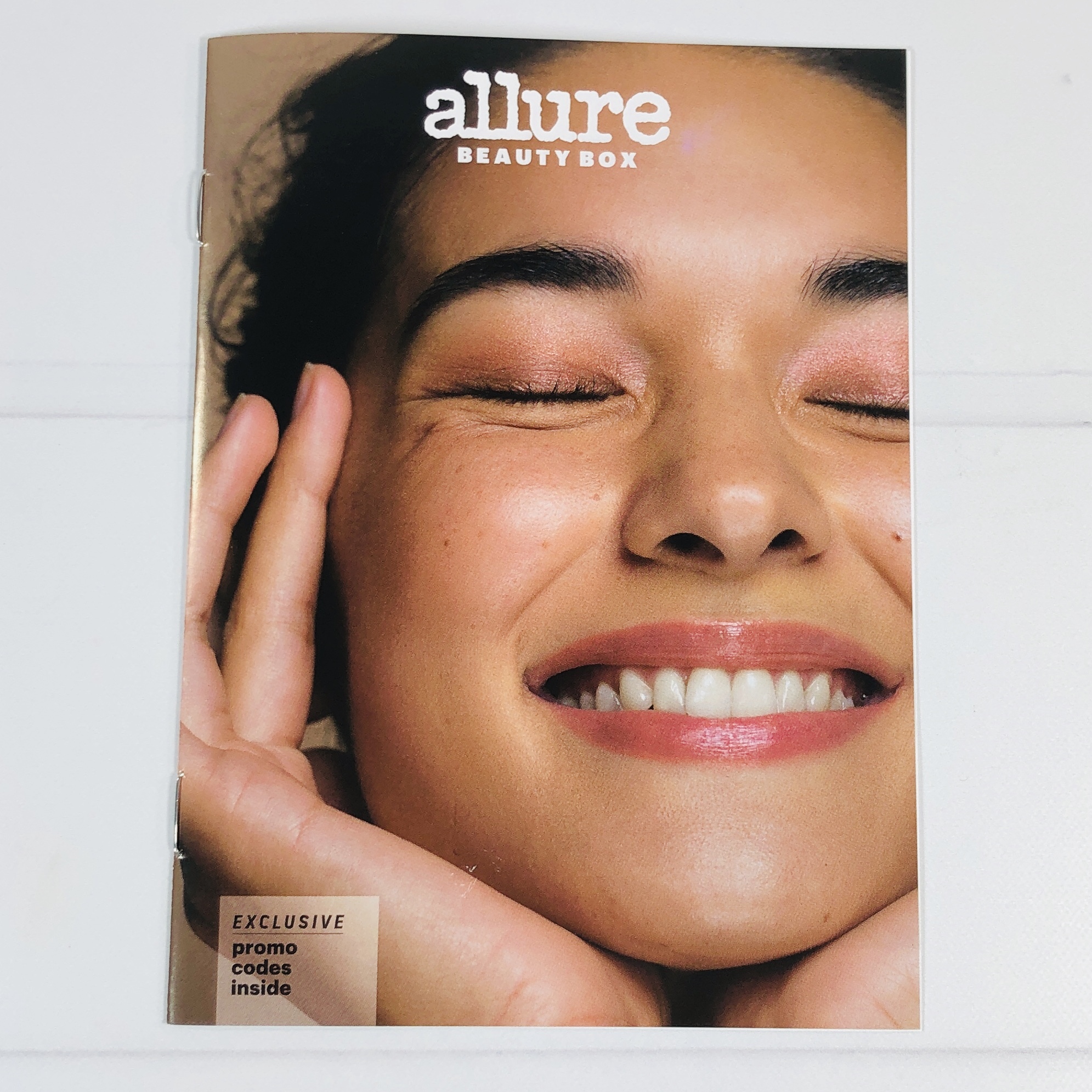 Allure is a magazine so they produce a mini-magazine with all the featured items in the box.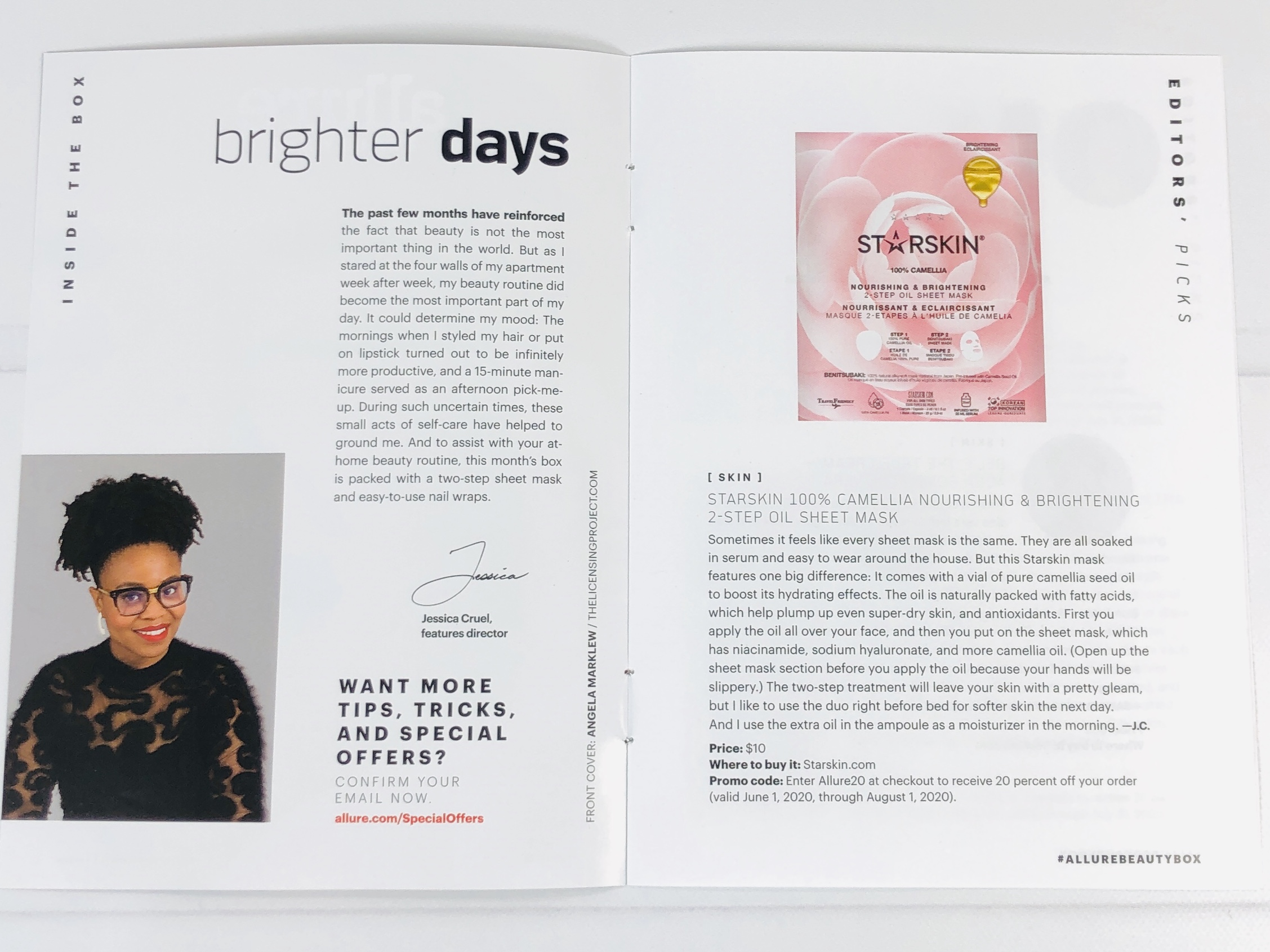 The magazine lists each product, the MSRP of the full-sized product, and where you can find more. Plus, you can find some discount codes for a future purchase.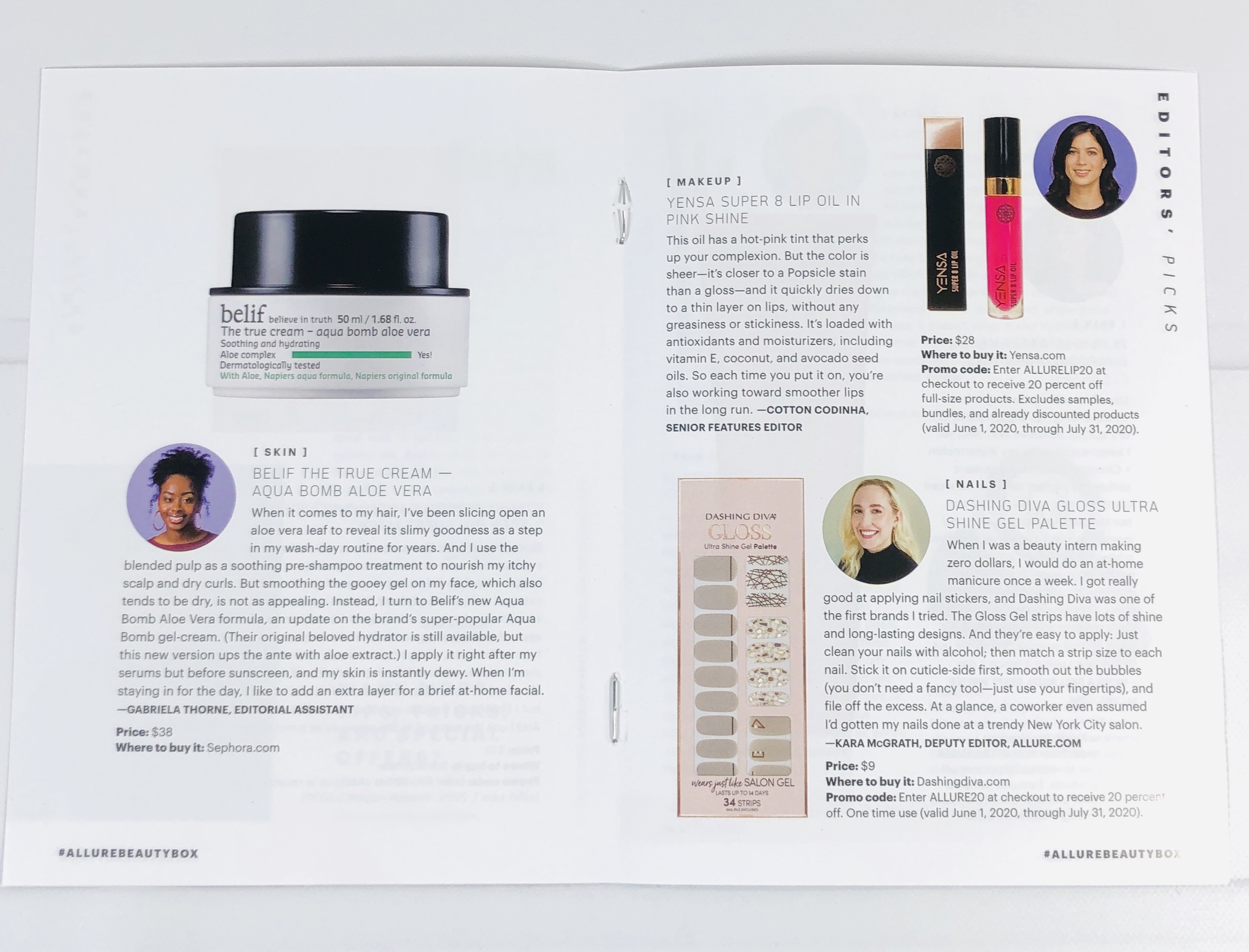 NOTE: Allure sometimes sends several box versions so your mini-magazine and products (and value) may differ from mine.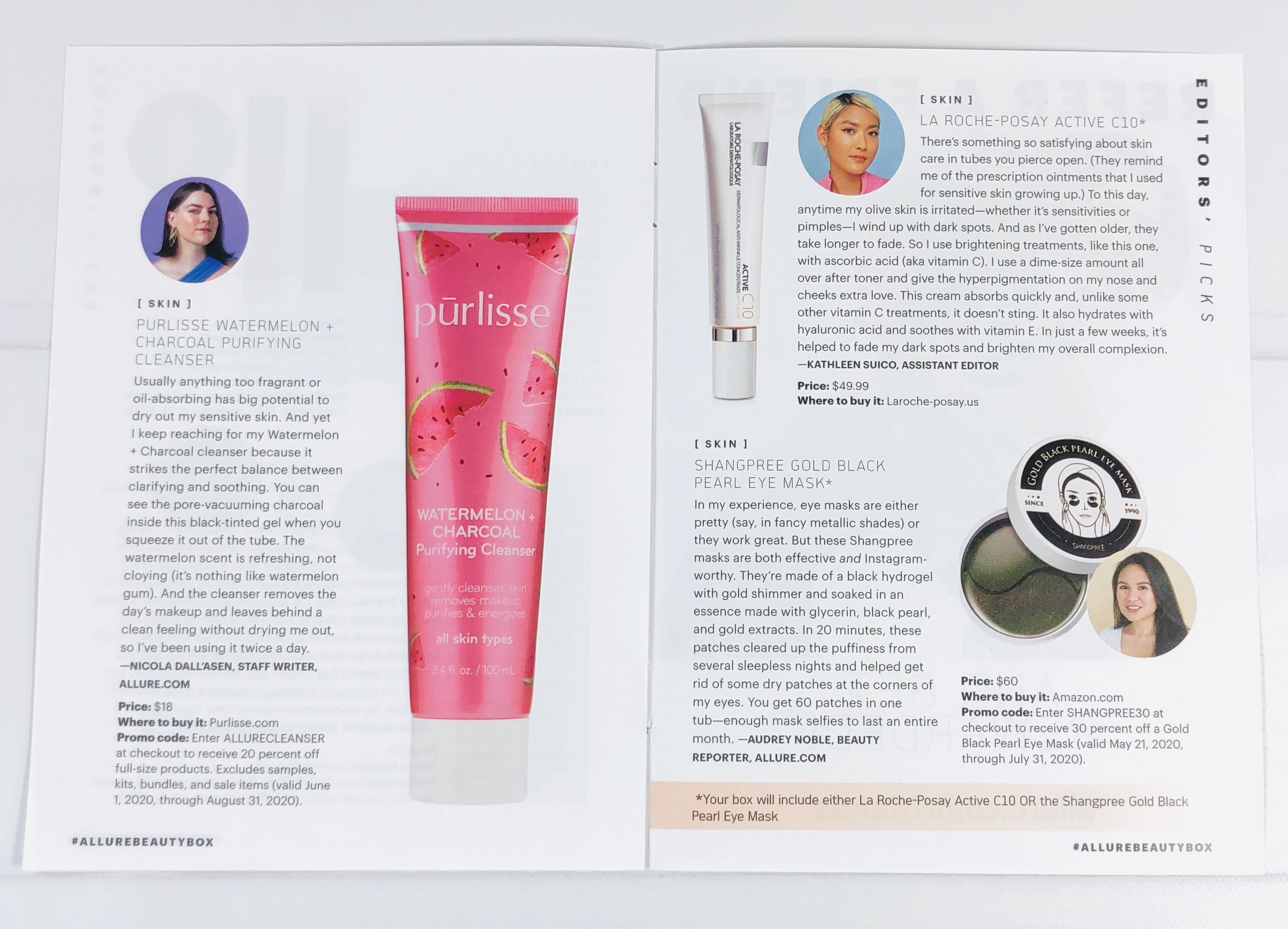 I appreciate that the editors let us know what they thought of each product. Note that subscribers will only receive one of the two items shown on the right.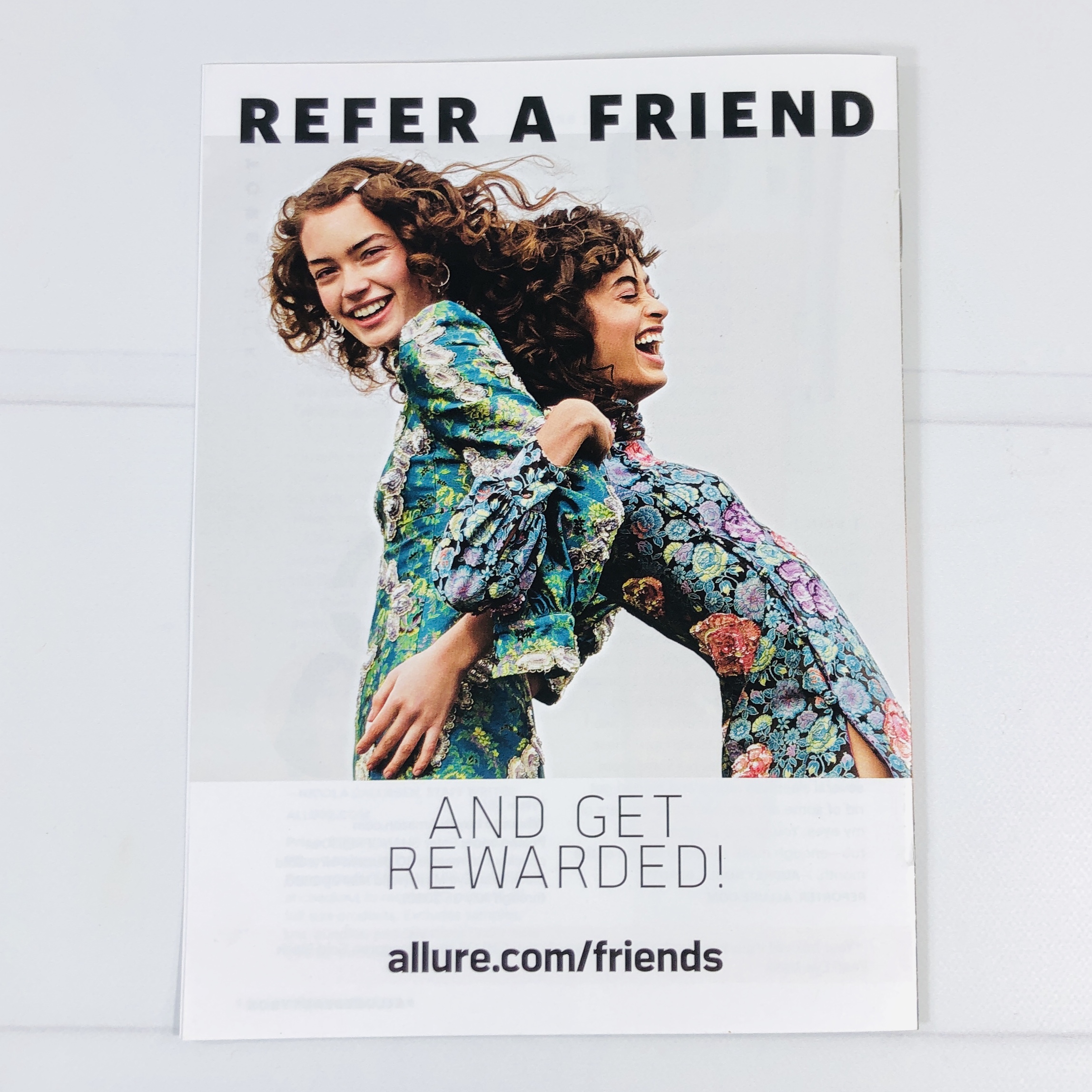 Refer a friend and receive a reward!
Some of the items came in individual boxes.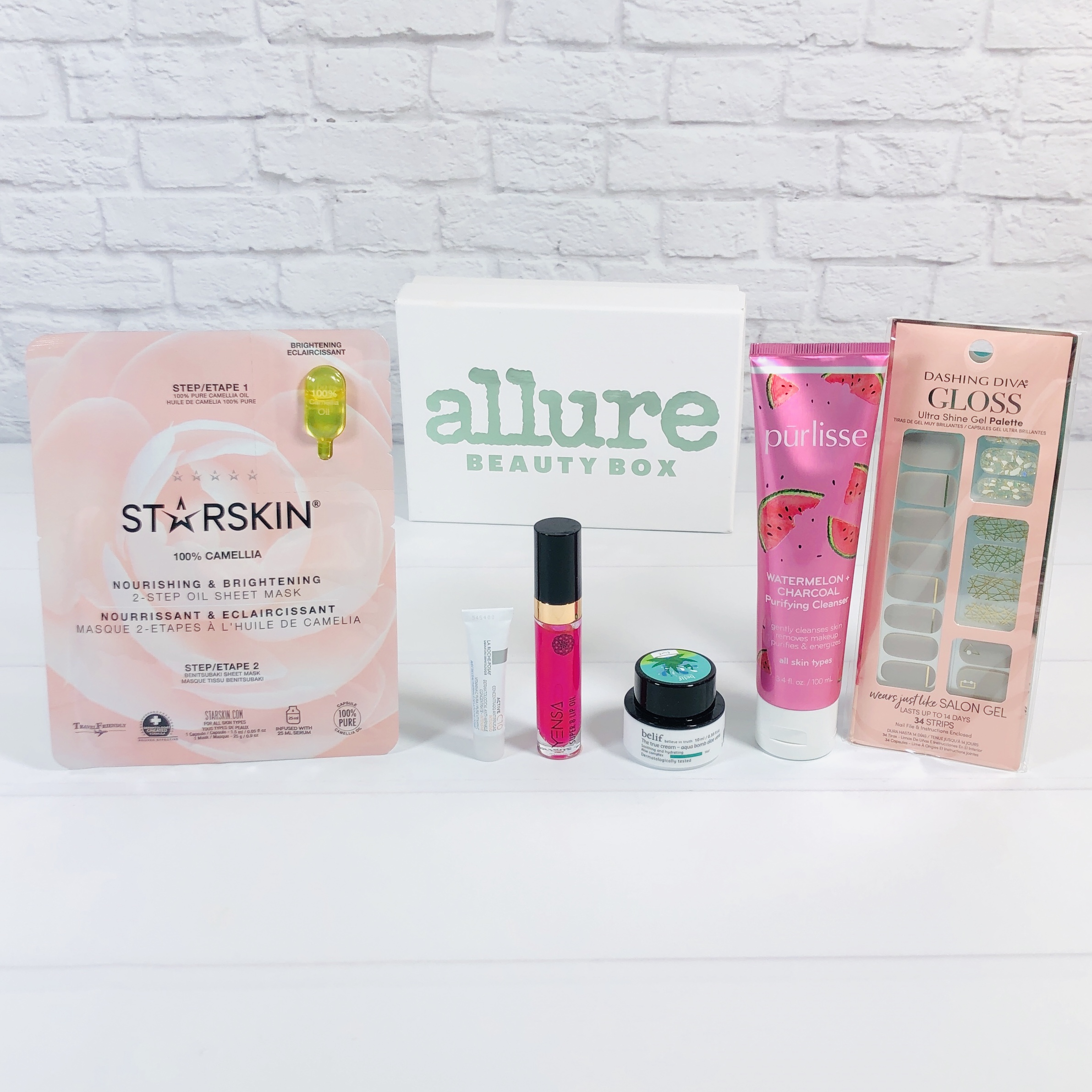 Everything in my box! I received six items in my June box.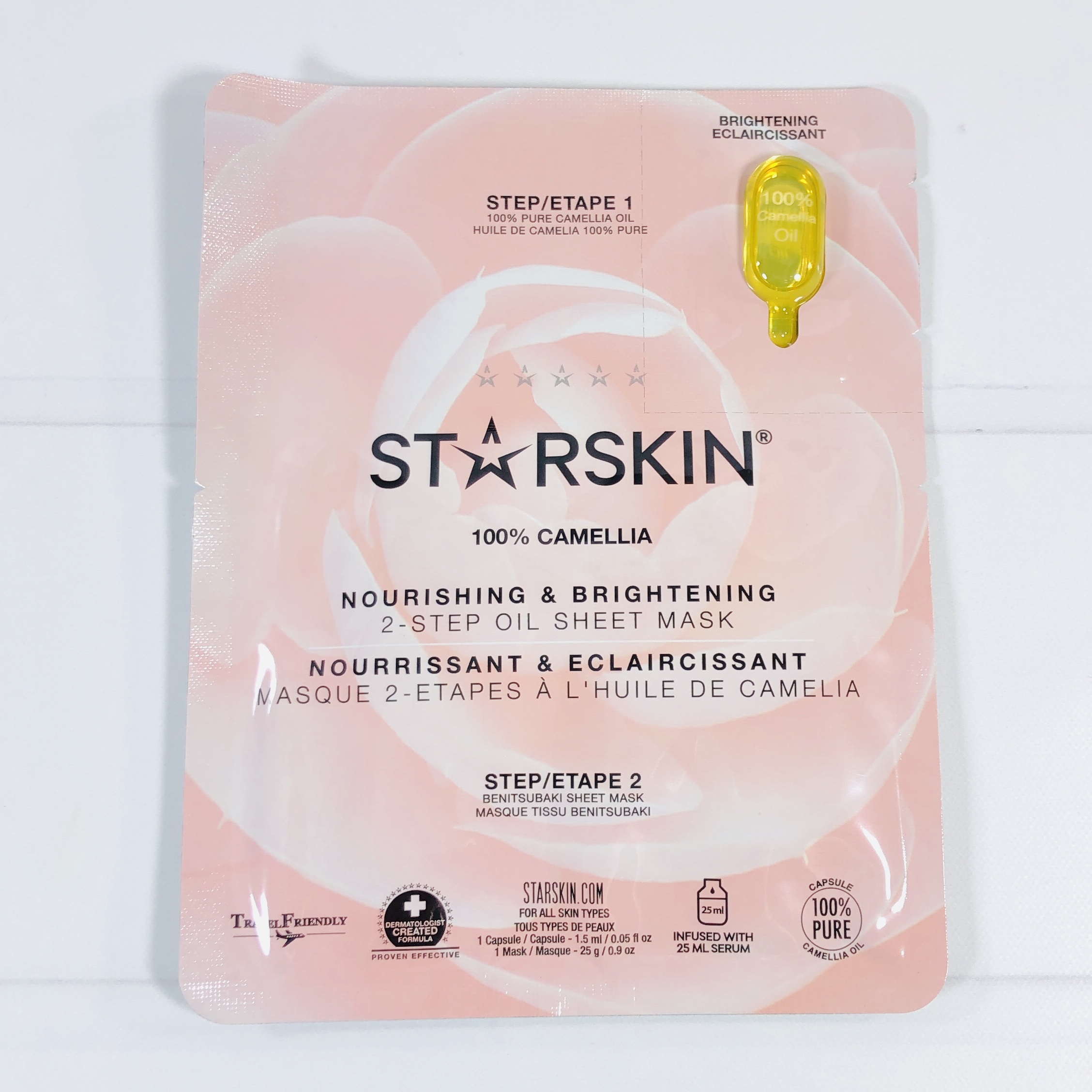 Starskin 100% Camellia Nourishing & Brightening 2-Step Oil Sheet Mask ($8.64) is a 2-step sheet mask that comes with a vial of camellia oil that you apply first, followed by the mask itself.
Kick back and let the mask sit on the face for about 15 minutes before removing and patting in remaining essence. The camellia seed oil is supposed to provide antioxidants and softens the skin so the mask's ingredients can be more readily absorbed. The mask serum includes niacinamide, mulberry extract, and peony root and is supposed to help skin get glowing.
Dashing Diva Gloss Ultra Shine Gel Palette in All Lined Up ($8) I haven't had much luck applying gel strips to my nails but I was willing to give it a try. I think this is a nice treat for so many people who may be missing their salon visits. I saw that they have pedicure strips too and I'm kind of hoping they come in a future subscription box!
Clean the nail, apply the correct size, and then file to get rid of the excess. Apply a drop of remover or cuticle oil to remove, but these are supposed to last up to 2 weeks.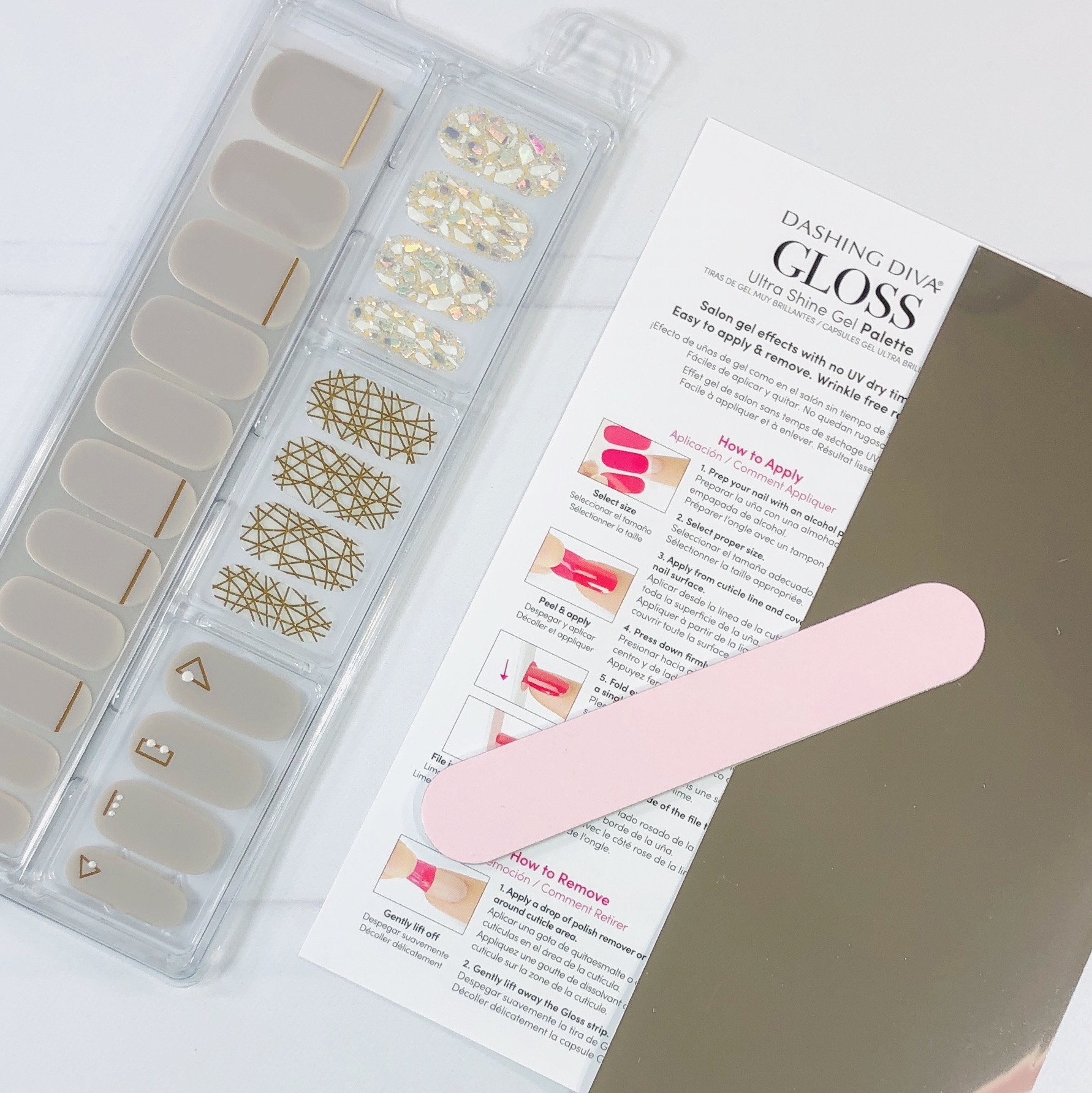 Instructions and a mini nail file were included.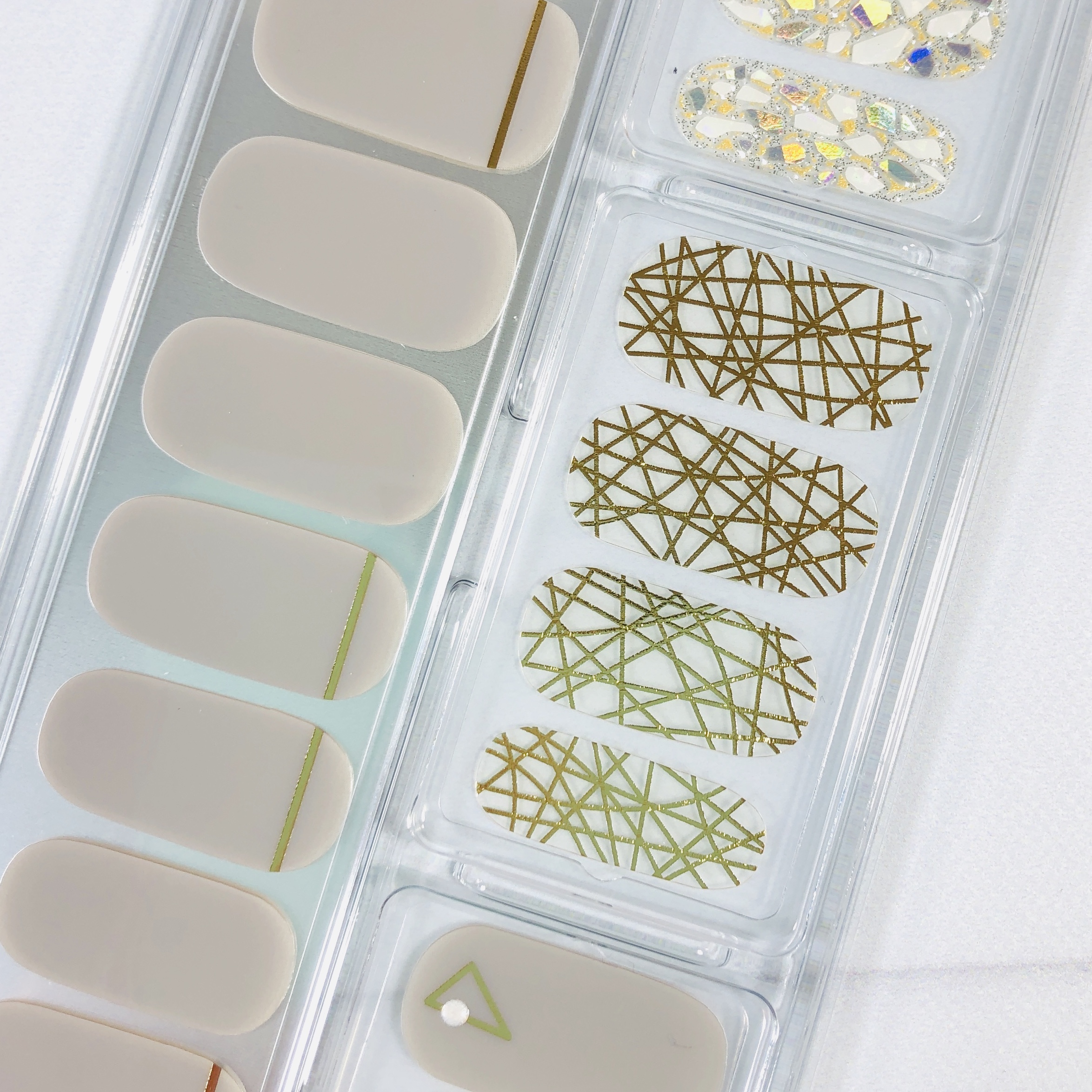 There are two sheets of the basic design on the left (22 total) and the glitzier wraps on the right are just as you see them (4 of each) so 34 nail wraps in all, or possibly enough to do two manicures.
I have only tried nail wraps a couple of times and the other brands I've tried looked horrible but I'm pretty happy with how well this came out! I especially liked the opalescent colors and finish of the one on my middle finger.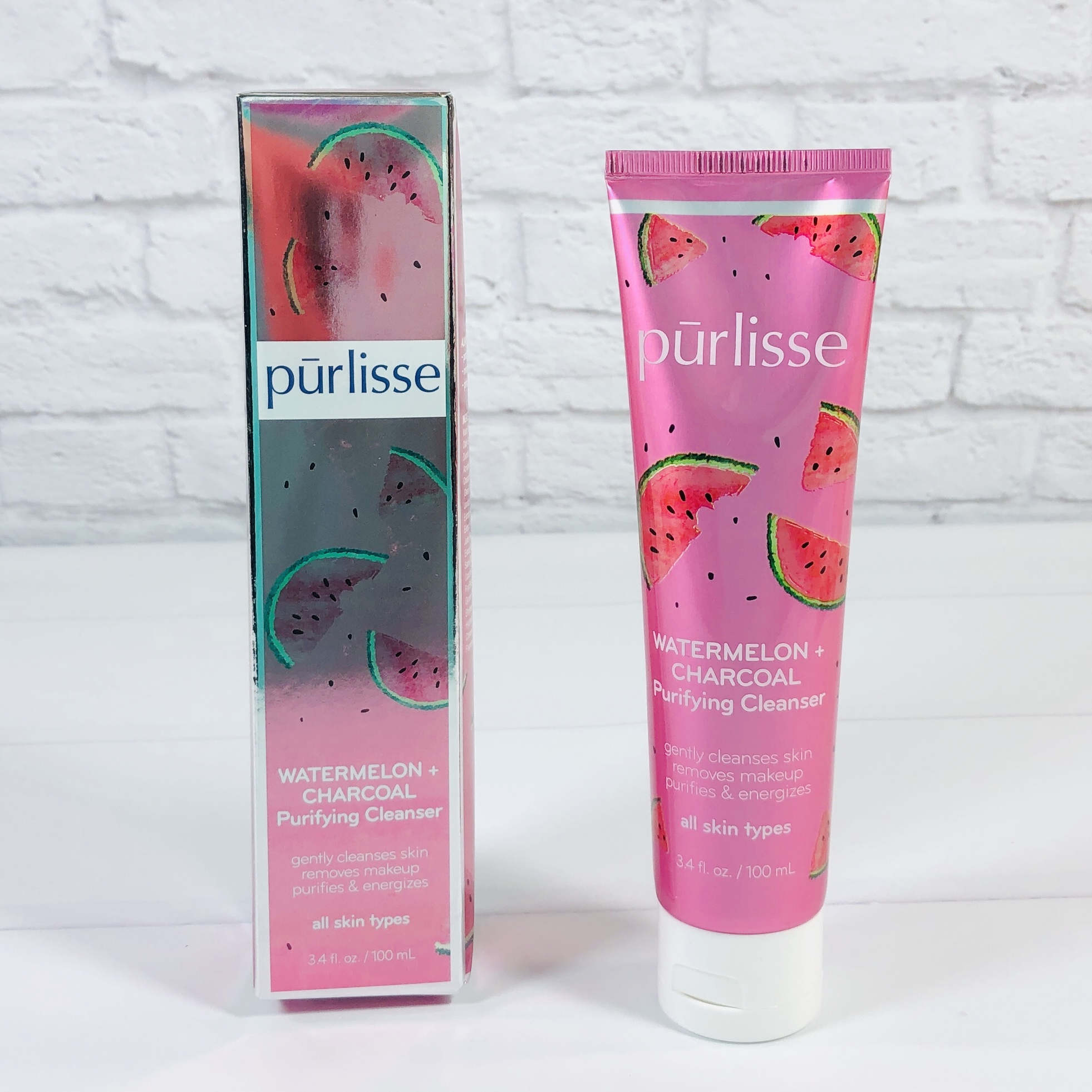 Purlisse Watermelon + Charcoal Purifying Cleanser ($18) Watermelon products are popular in the summertime, and they usually have a fruity sweet smell that makes them fun to use. Charcoal is supposed to draw impurities from the skin but it is near the bottom of the ingredient list and I feel like it is mostly there to provide an interesting color. The watermelon scent is strong here, and I am sad to say that I woke up with red dots all over my face the night after using this cleanser. The gel cleanser provided a good sudsy feel and left my skin feeling clean.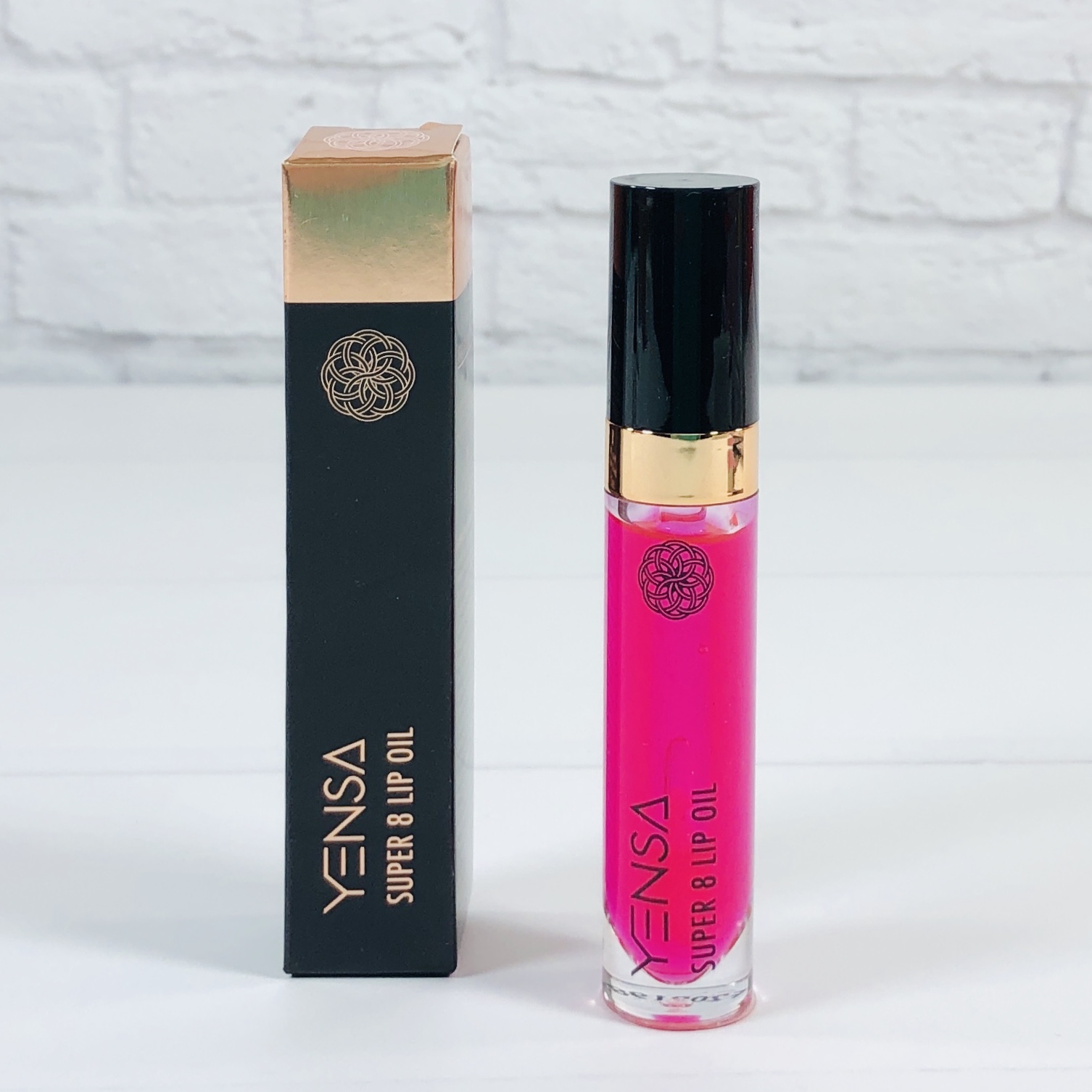 Yensa Super 8 Lip Oil ($28) I received the shade "Pink Shine", which does nothing for the color of my lips but does feel nice and look sparkly. NOTE: The lid was extremely hard to open, and my husband had to use some sort of tool to get it open.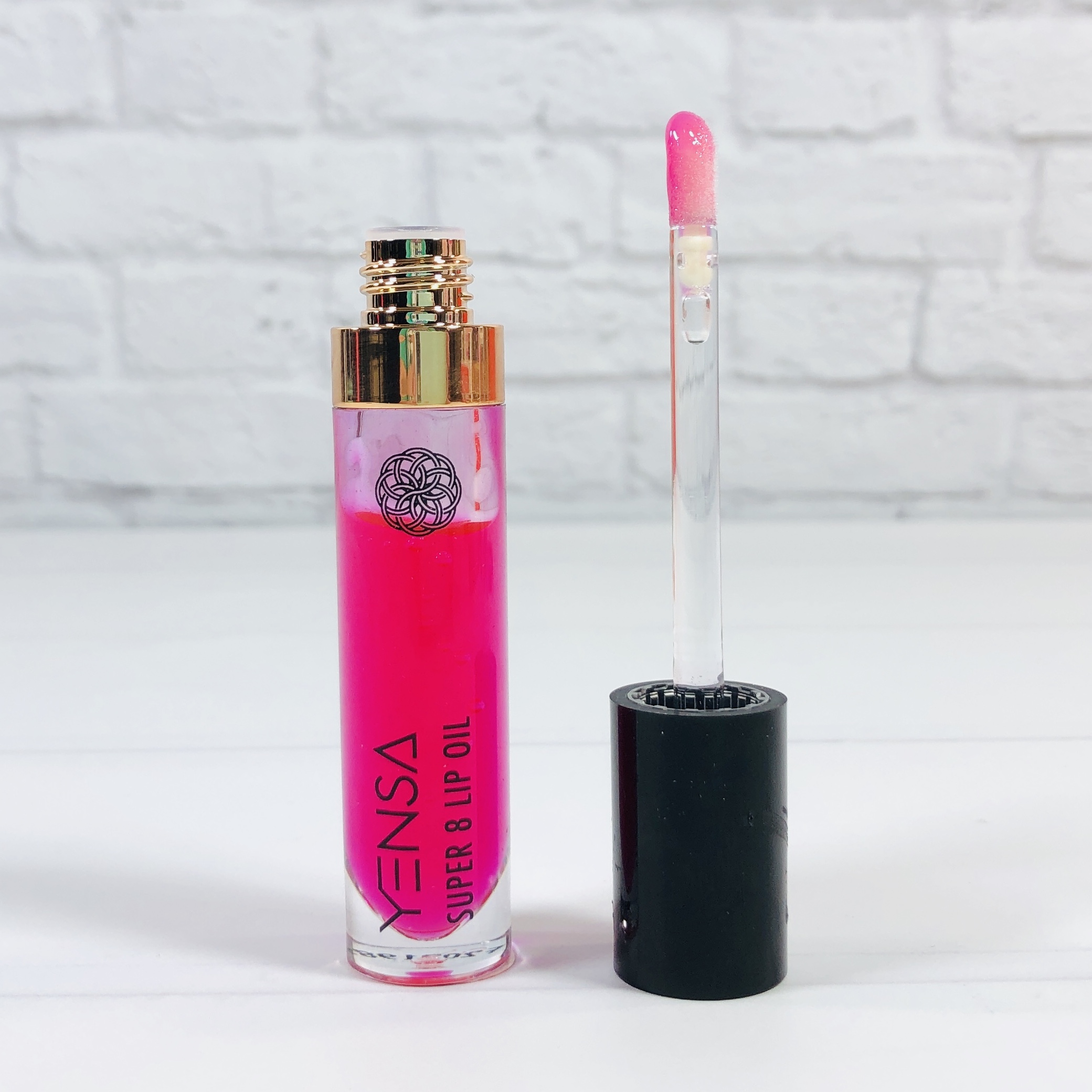 It smells like watermelon candy and didn't feel weird or sticky. It has 8 "super oils" in the ingredients, including avocado, carrot seed, and chia.
La Roche-Posay Active C10 Vitamin C Cream ($8.33) I was hoping for the eye gels but I got a wrinkle cream instead. I do have wrinkles so I can't be mad about that.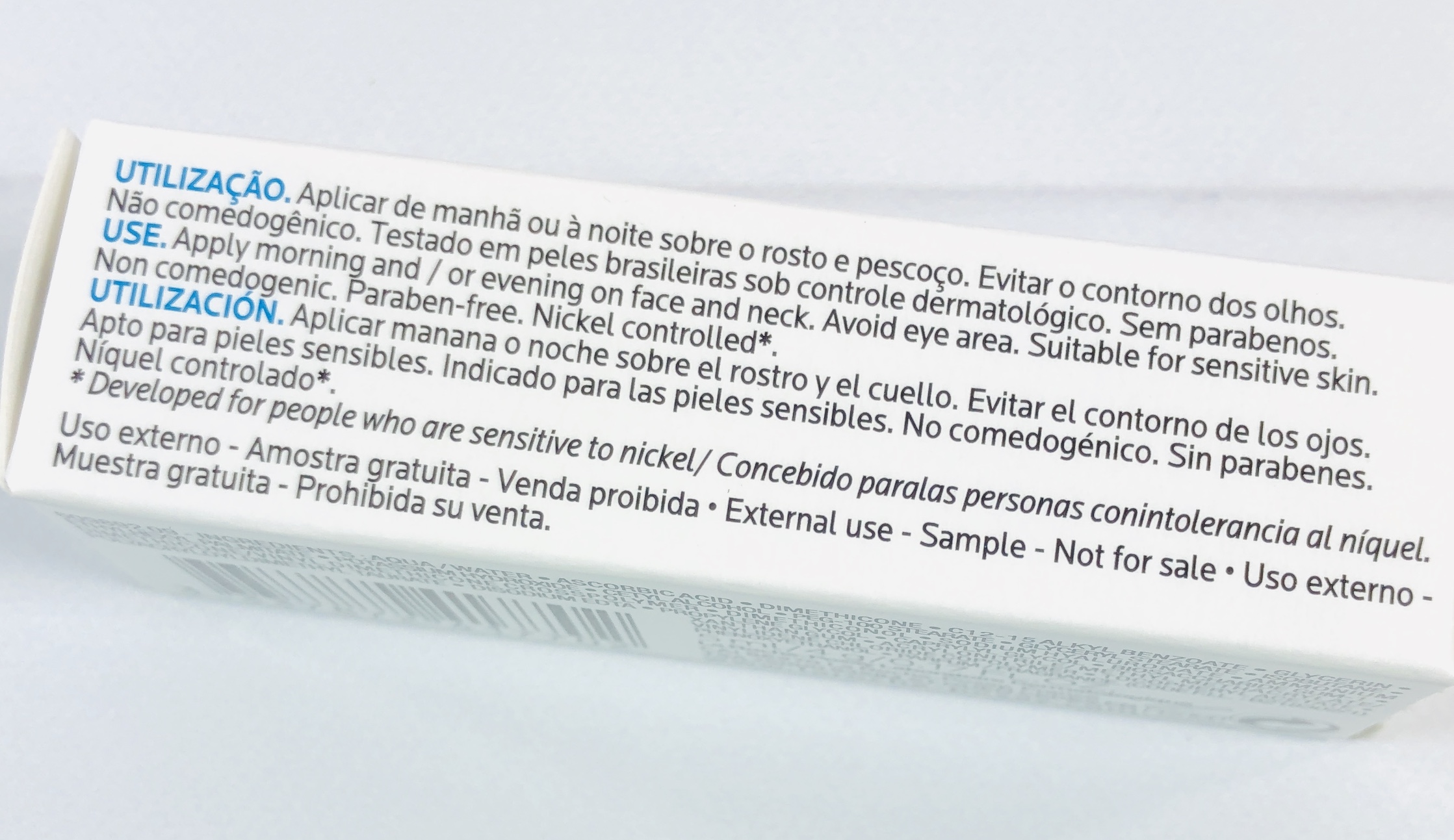 Apply twice a day and avoid the eye area. It is supposed to reduce the look of wrinkles and fine lines and show discolorations and dull skin to the door. It accomplishes this with the help of vitamin C, hyaluronic acid, and vitamin E. It is supposed to be safe for those with sensitive skin but it has a strong floral fragrance so do a patch test first. It has a foil seal that needs to be punctured with the lid but be careful, I had some spill when I opened it up. It is non-greasy and not really noticeable on the skin except for the scent.
Belif The True Cream Aqua Bomb Aloe Vera ($7.60) I've tried the original version of this product but now it has aloe vera!
Isn't it cute?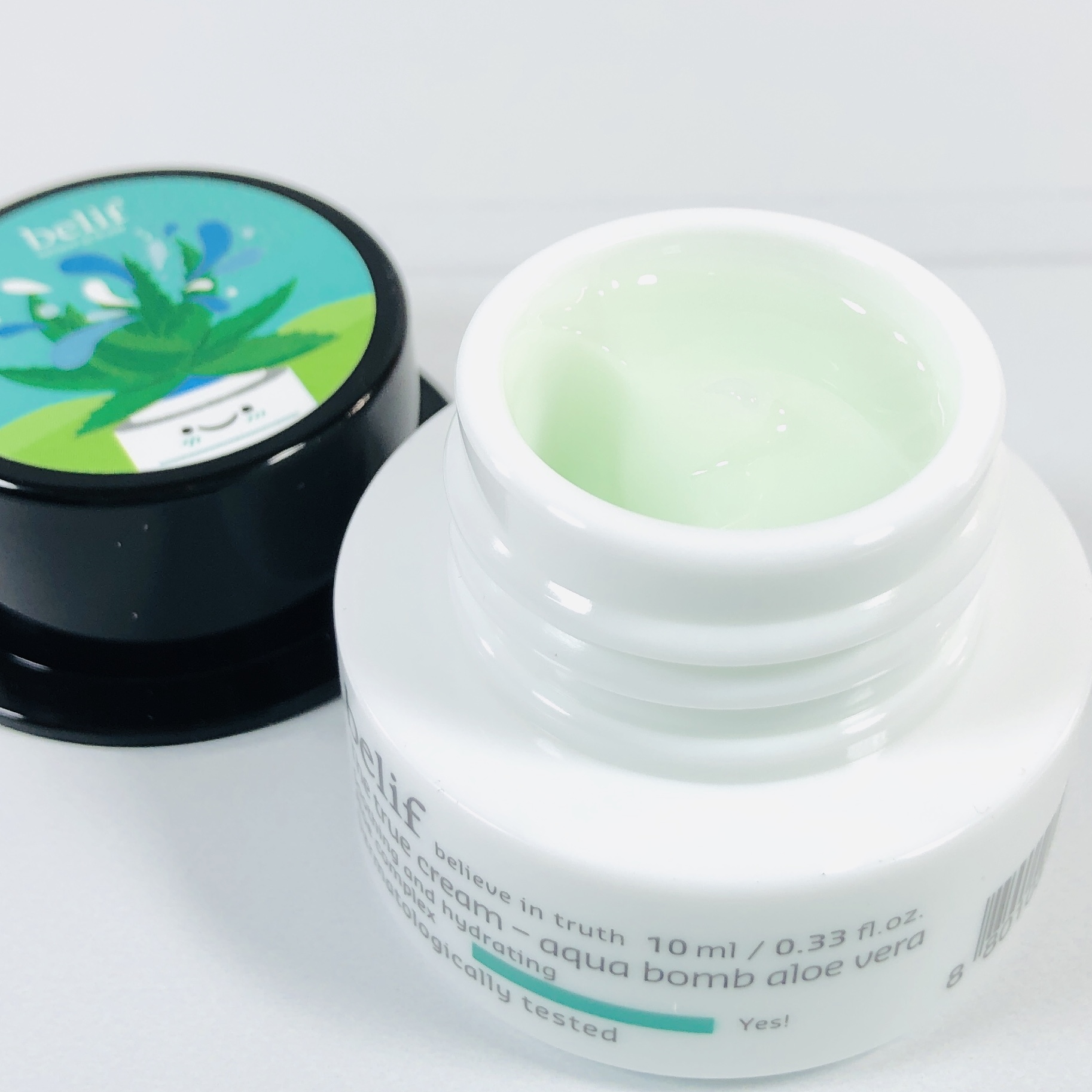 The light green gel is supposed to soothe skin while fighting dullness. It can be used as a primer, midday skin boost, or even mixed with highlighter for a glowy base. It left my skin feeling and looking moist and it has a light floral herbal fragrance.
Allure sent 6 cool products in the June Beauty Box! I knew it was going to be a skincare-heavy month (so is July) so 4 of those items were for the face but the nail wraps and lip oil were fun to use too! I was impressed with the nail wraps, they looked much better than other brands I've tried before, and the lip oil was the perfect addition to my summer laid-back beauty routine. I think the Belif moisturizer is going to feel especially refreshing on skin that gets overly red thanks to the sun. The value for the June box was around $78.57!
Have you tried Allure Beauty Box yet? What did you think of this month's box? Let me know in the comments!