Target Beauty Box comes out once a month and you have to grab them up because they go quickly! Each box is around $7. Make sure to sign up here to get notified when future boxes go on sale and keep in mind that this is a one-time purchase and not an ongoing subscription. This is a review of the Sunscreen Queen box and sadly it is sold out.
Sunscreen Queen – Summer, is that you? Sunnier days are right around the corner, and if you're anything like us, you prob have your beach bag ready to go: Flip flops? Check. Straw hat? Of course! Sunnies? Duh. And can't forget the SPF. But we know finding the right sunscreen is trickier than it seems. Thankfully, we did the dirty work for you. Here, the brands we rely on to keep our skin sun-ready all season long!
Upon lifting the box lid, I found a bright and sunny product info card.
The items were wrapped in blue tissue paper.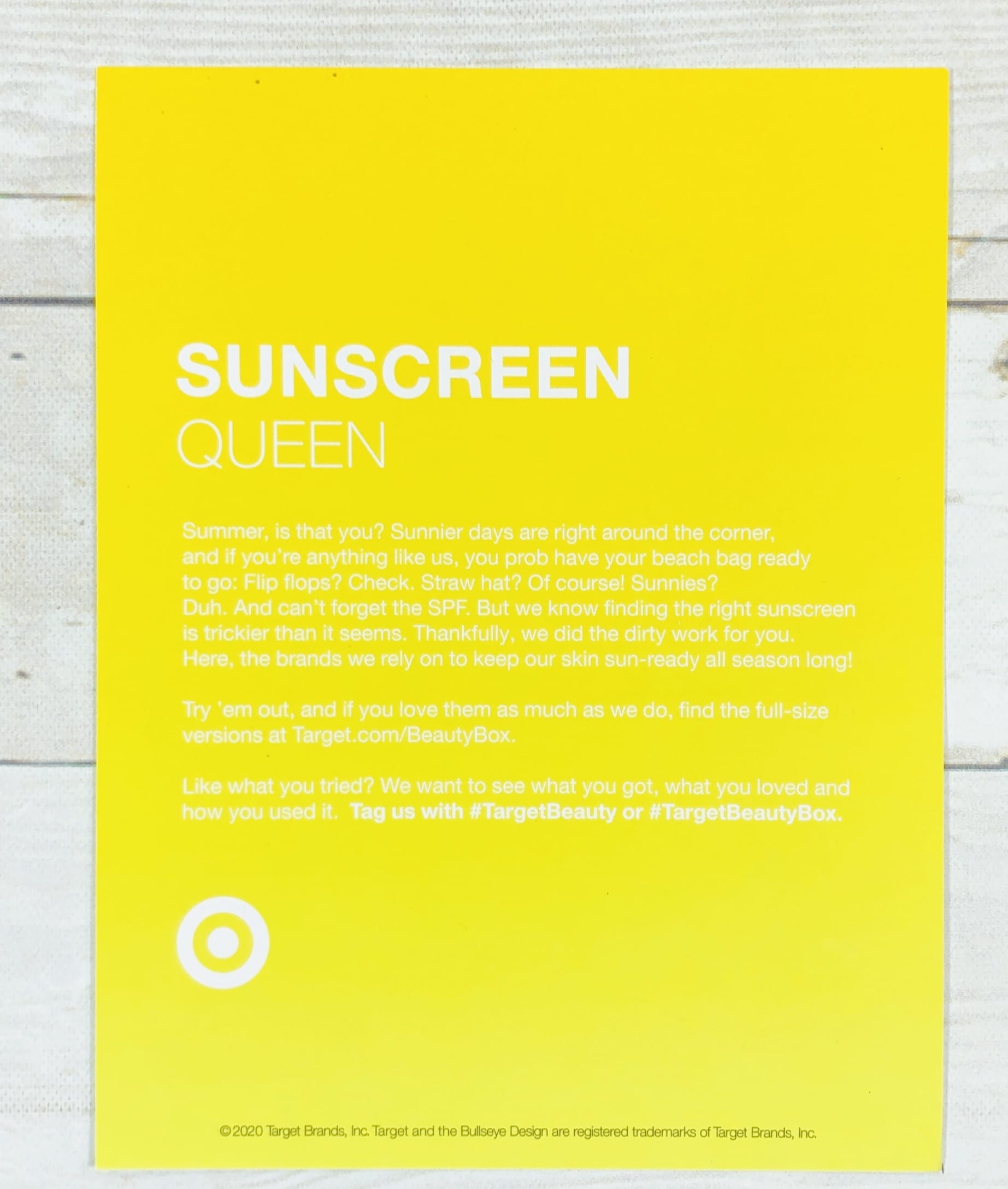 Are you into sunscreen? I know I am am, because it can help prevent premature aging and skin cancer. I was super excited when I saw that Target's theme for this May box was Sunscreen Queen, that's me!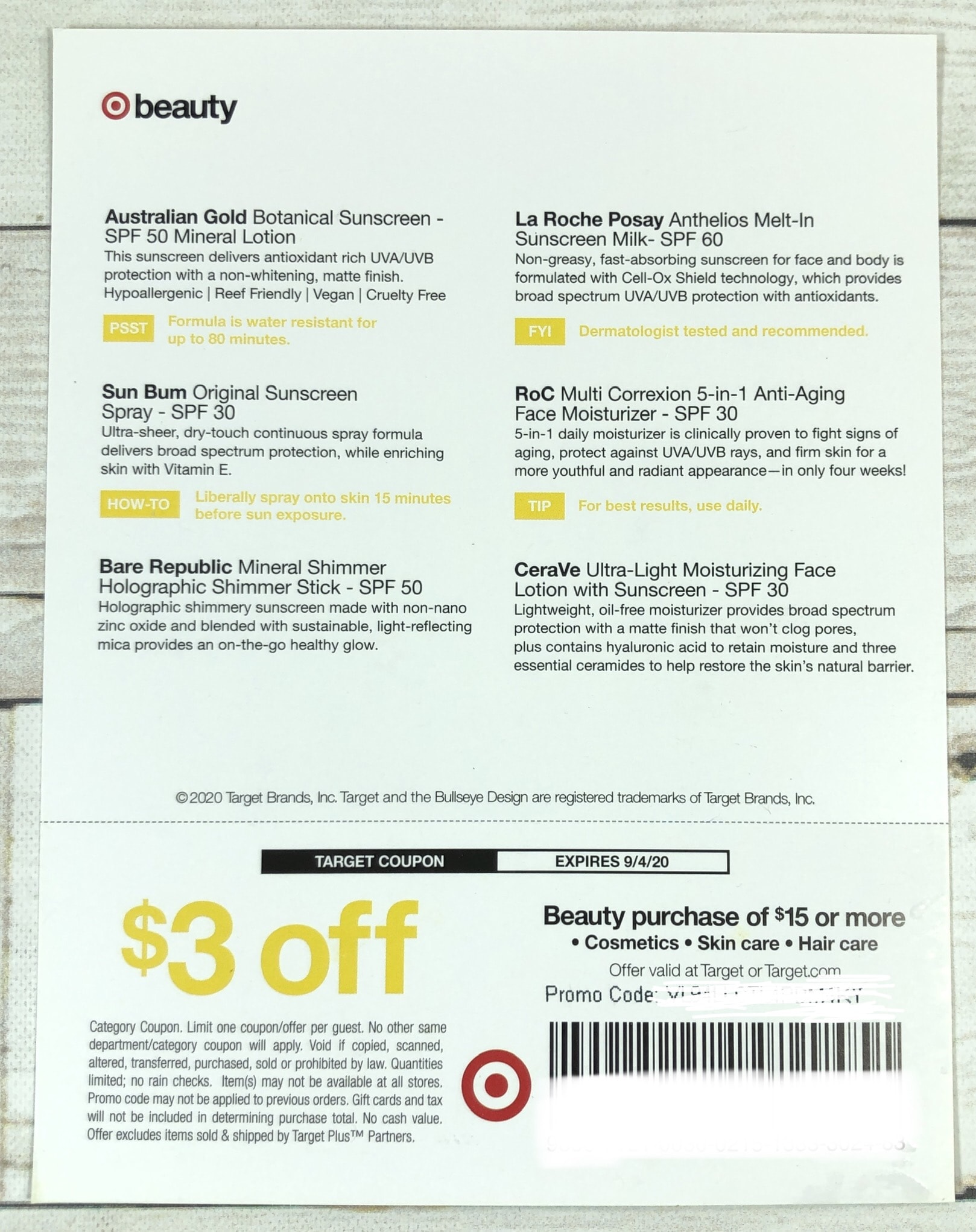 The product information card listed the products included in the box and a little info about each item. There was a coupon for a purchase in-store or online to save $3 when you make a $15+ beauty purchase.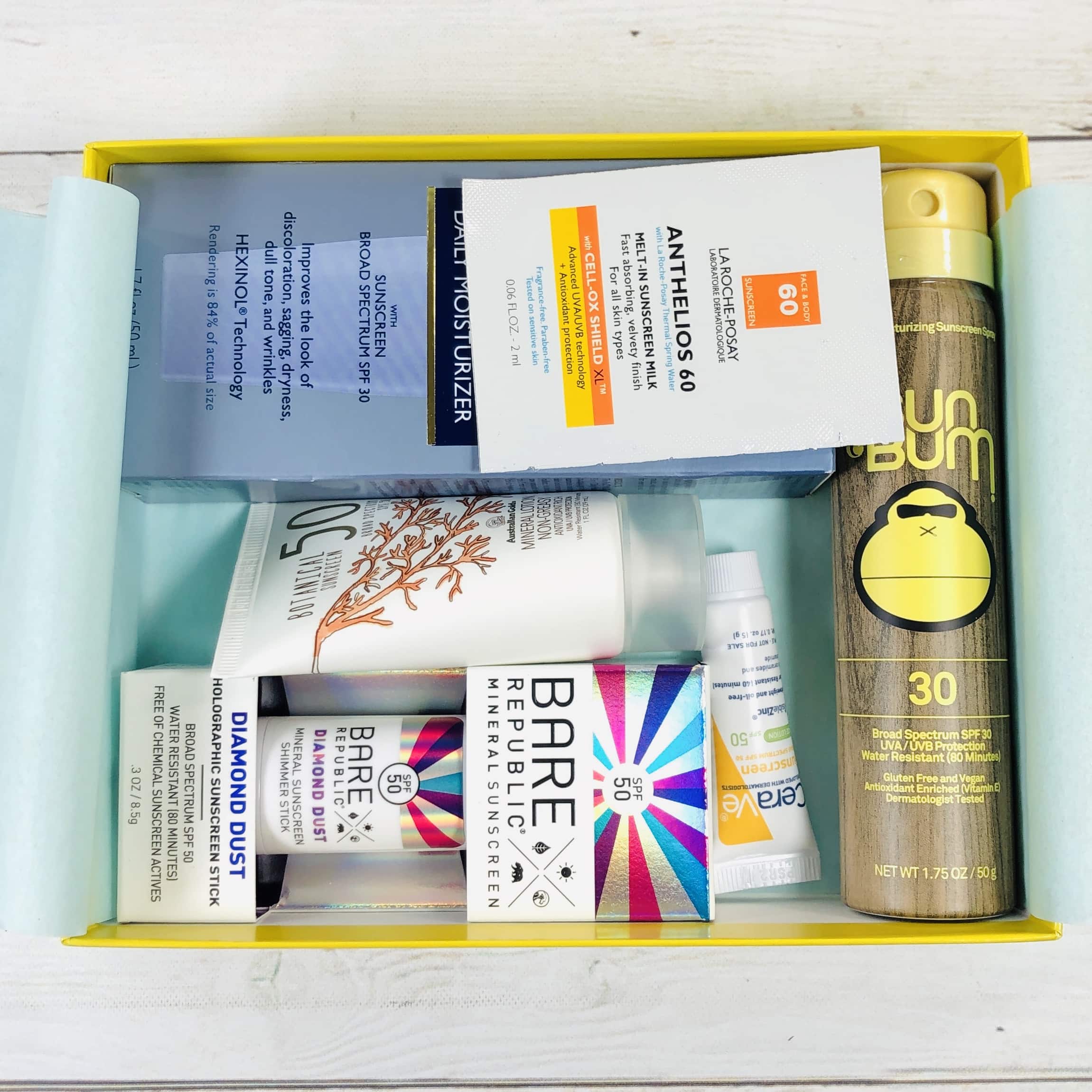 Two of the items came in their own boxes.
Everything in my box!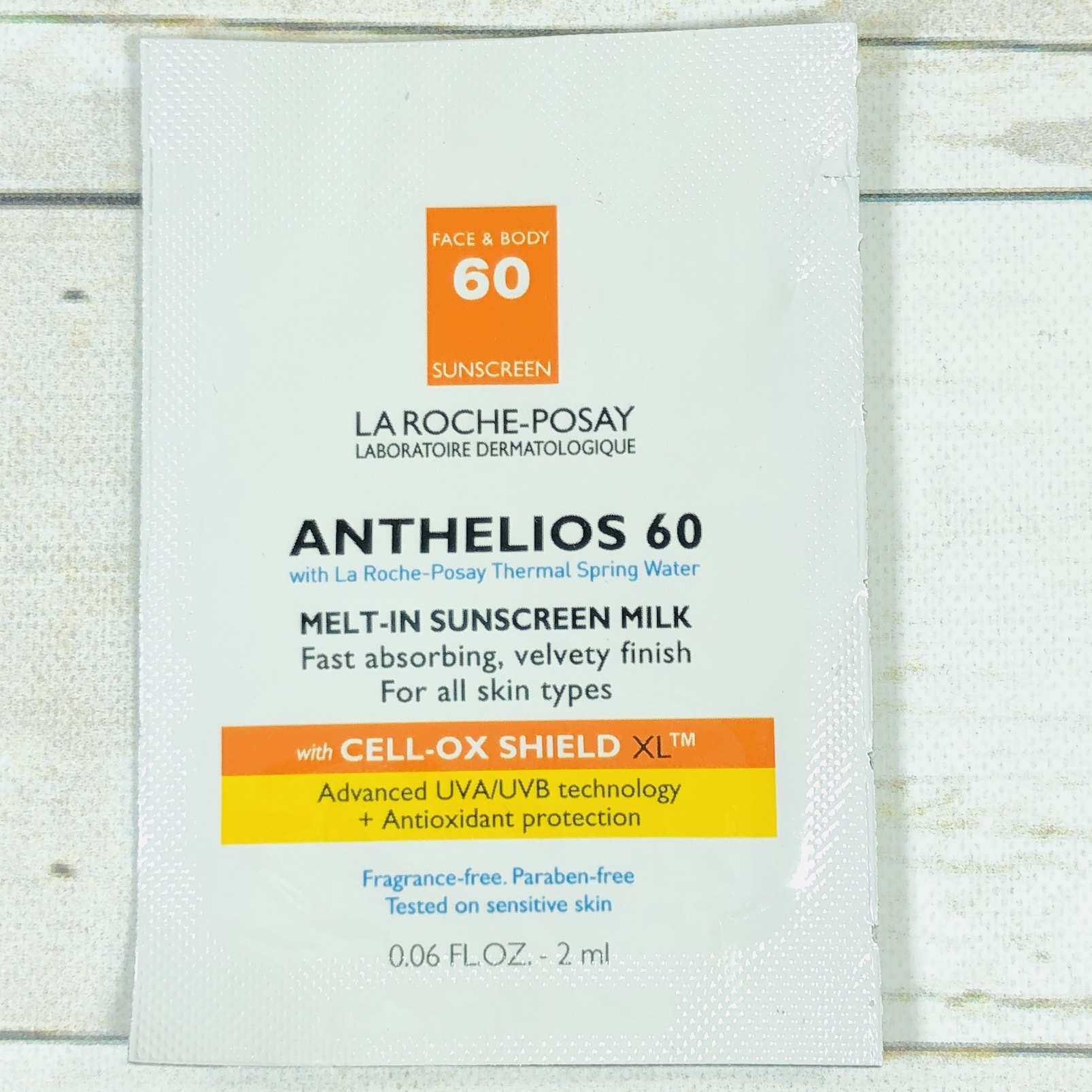 La Roche-Posay Anthelios 60 Melt-In Sunscreen Milk ($0.43) I love this sunscreen! It went on so silky sooth and dried immediately with no greasiness at all. It didn't leave a whitish cast on my skin and didn't pill with my face treatment. It isn't scented, didn't even smell like sunscreen, and it didn't bother my sensitive skin.
CeraVe Sunscreen Face Lotion SPF 50 ($1.02) The product I received is different than the one listed on the card, since I received SPF 50 and the card says SPF 30. CeraVe is my daily SPF face moisturizer already so I was happy to try a different version from this brand (which is recommended by my dermatologist). Sadly this one was not a winner for me. It is thick, it doesn't spread easily, and it smells bad. It looked, felt, and smelled like rubbing glue onto my face! It left an obvious white cast on my face so I looked scary pale. Now, if I got burned on day one of a week-long beach vacation, then this would be the product to use.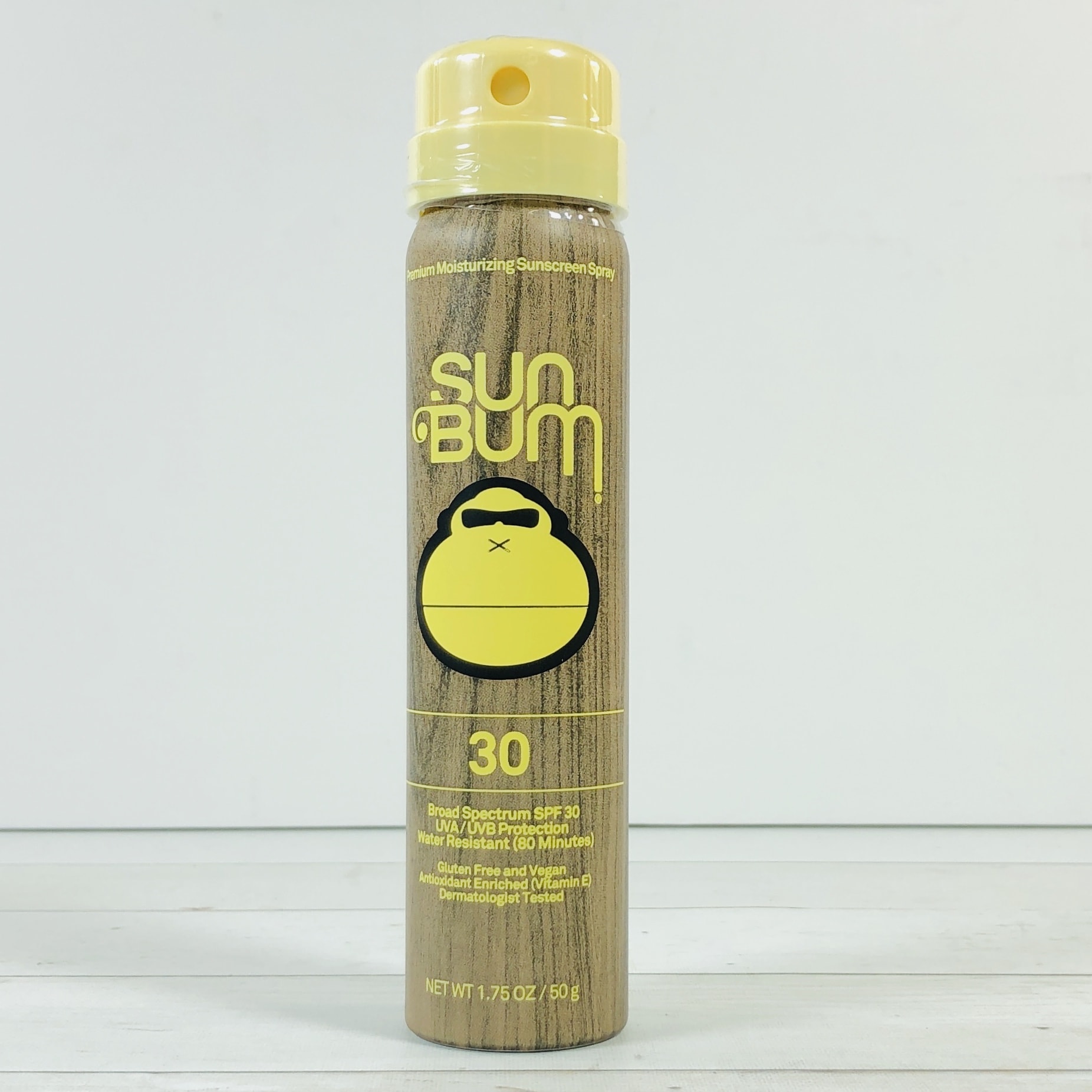 Sun Bum Broad Spectrum SPF 30 ($5.99) I've never tried this brand before so I was happy to receive a travel size spray! I sprayed it on my arm and noticed that it smells strongly of alcohol, and that turned out to be the first ingredient. It smelled tropical after the alcohol evaporated but that was a downside. I will stick this in my pool bag and use it for my scalp or back, since I tend to use lotions everywhere else.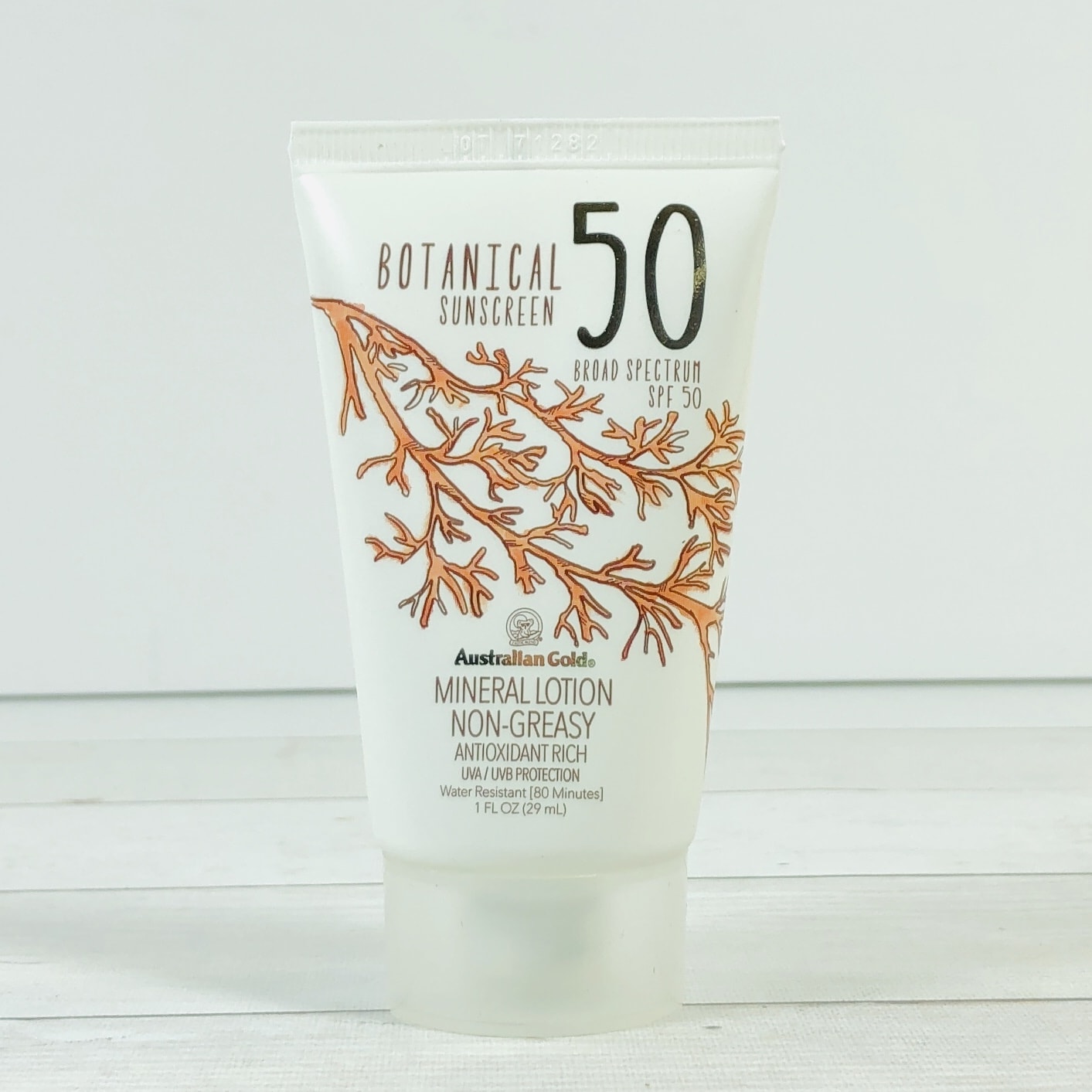 Australian Gold Botanical Sunscreen Mineral Lotion ($2.08) has a mineral base to reflect rays from the skin. The two blockers are titanium dioxide and zinc oxide and leave a bit of a white cast on my skin. The product is fragranced so I will stick to using it on my body and it has a dry touch thanks to dimethicone, sort of like putting a primer on your body.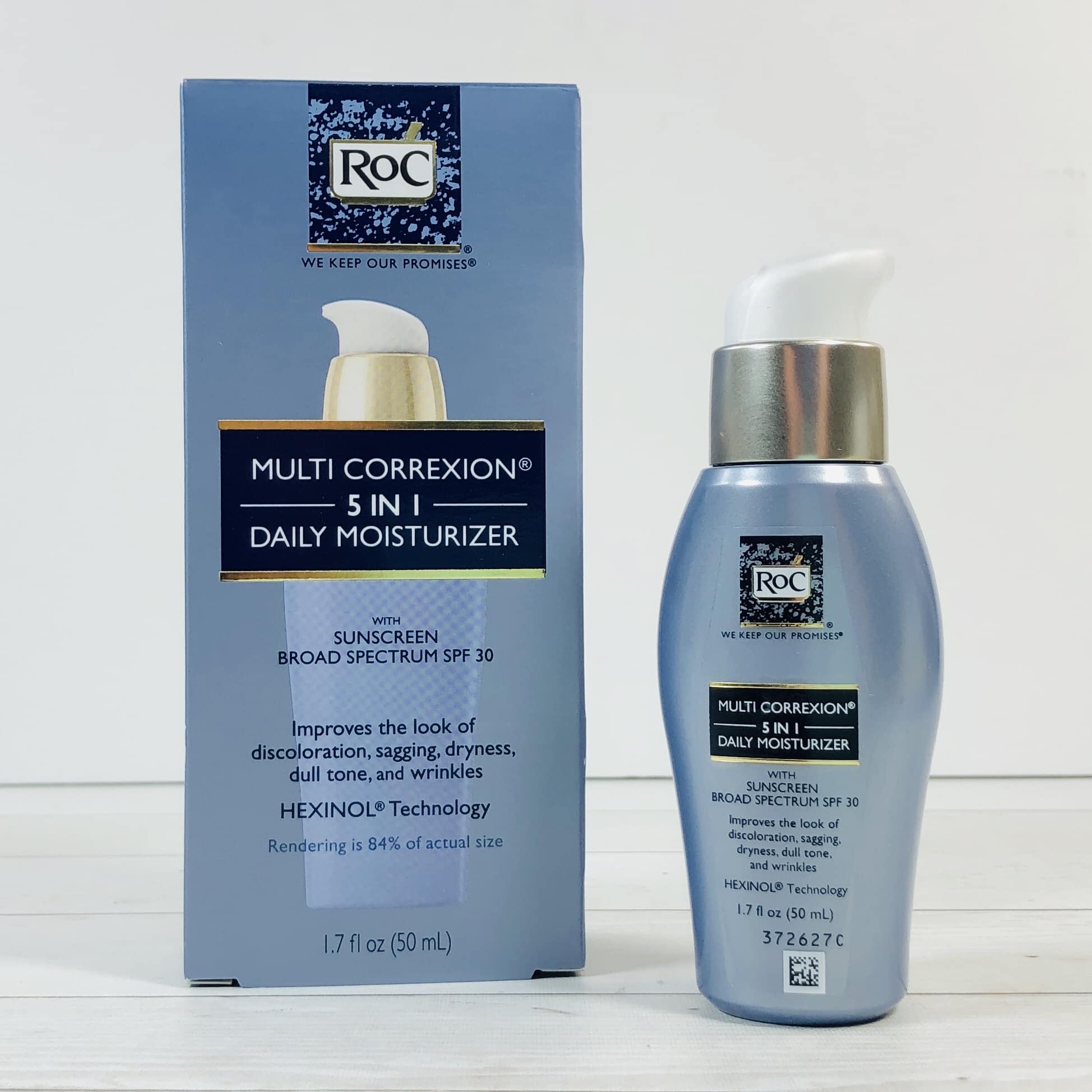 ROC Multi Correction 5-in-1 Daily Moisturizer ($18.69) The price for this product varies, and is $23.93 on Amazon, $28.99 on the ROC website. One thing to note is to check your expiration date, mine expires in August. It has a nice feel to it and dries to a smooth finish but the scent is pretty strong and floral, so I may use this on my body. It also has mica so it might give the skin a tiny bit of brightening shimmer.
Bare Republic Mineral Sunscreen Diamond Dust Holographic Sunscreen Stick ($5.99) Now, if you really want to shimmer, then check out this sunscreen stick, you will absolutely glow!
It comes in a handy roll-on dispenser and is meant for applying to smaller parts of the body, like the face. It has a creamy feel and uses zinc oxide for SPF protection, and has a slight scent.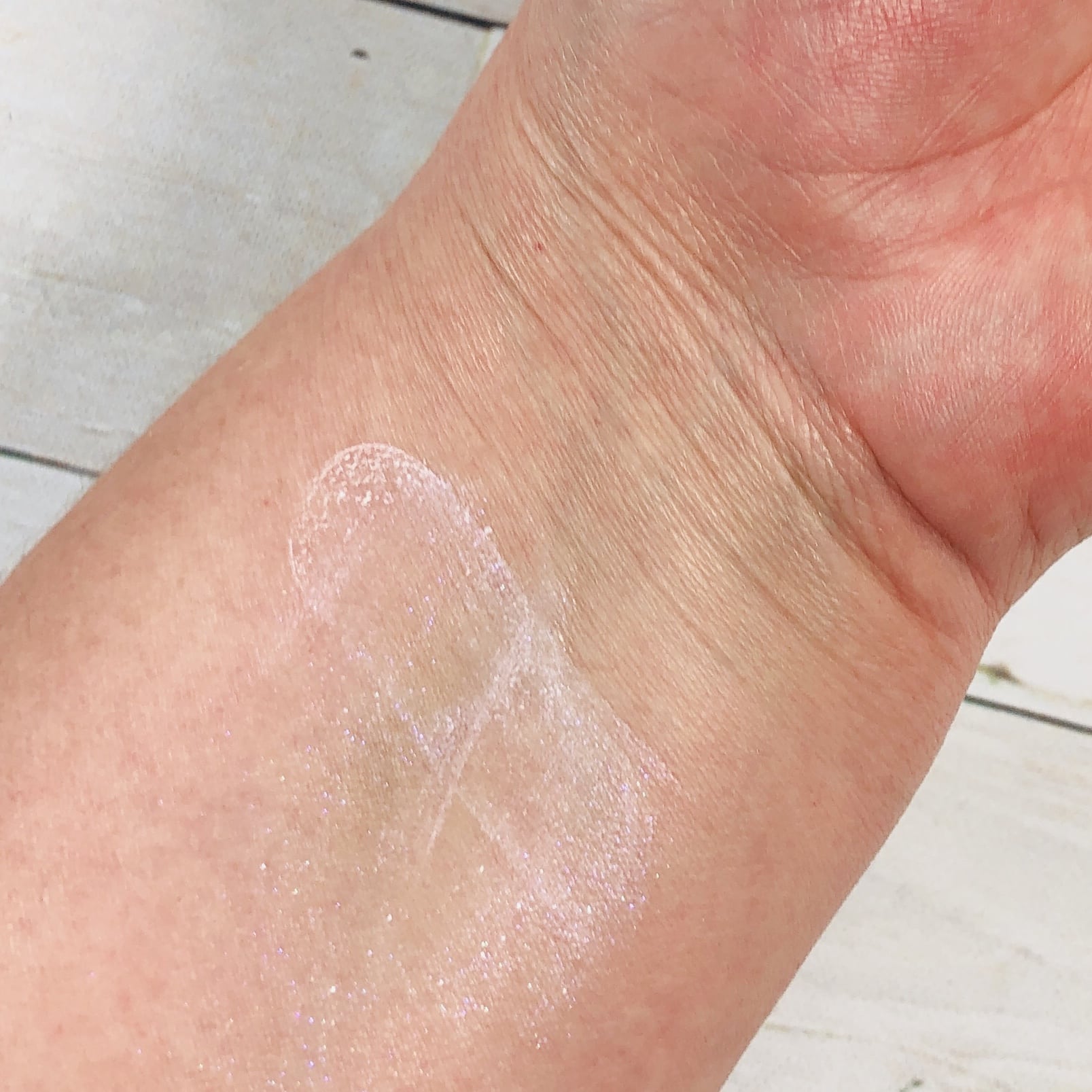 It's like highlighter for your body! You could use it for exactly that purpose, placing it on collarbones of cheeks. I think my daughters will enjoy this too, it is a fun product for summer. Here I rolled it on but when you rub it around just a bit then sparkles will show everywhere!
I love having so many options to protect my skin! There is a sunscreen out there for everyone, just gotta find what works for you and this is a good way to start. My favorite was the Anthelios and I wouldn't mind having a full bottle of that in my stash. The Diamond Dust is a fun product to use and the sunscreen spray will be used on my scalp (I have thin hair and my part needs protection too). The retail value for my box was around $34.20, or even more if you use the MSRP of the ROC product. I definitely felt like I got my $7 worth with this box!
Did you grab a Target Beauty Box this month? Let me know your thoughts in the comments!