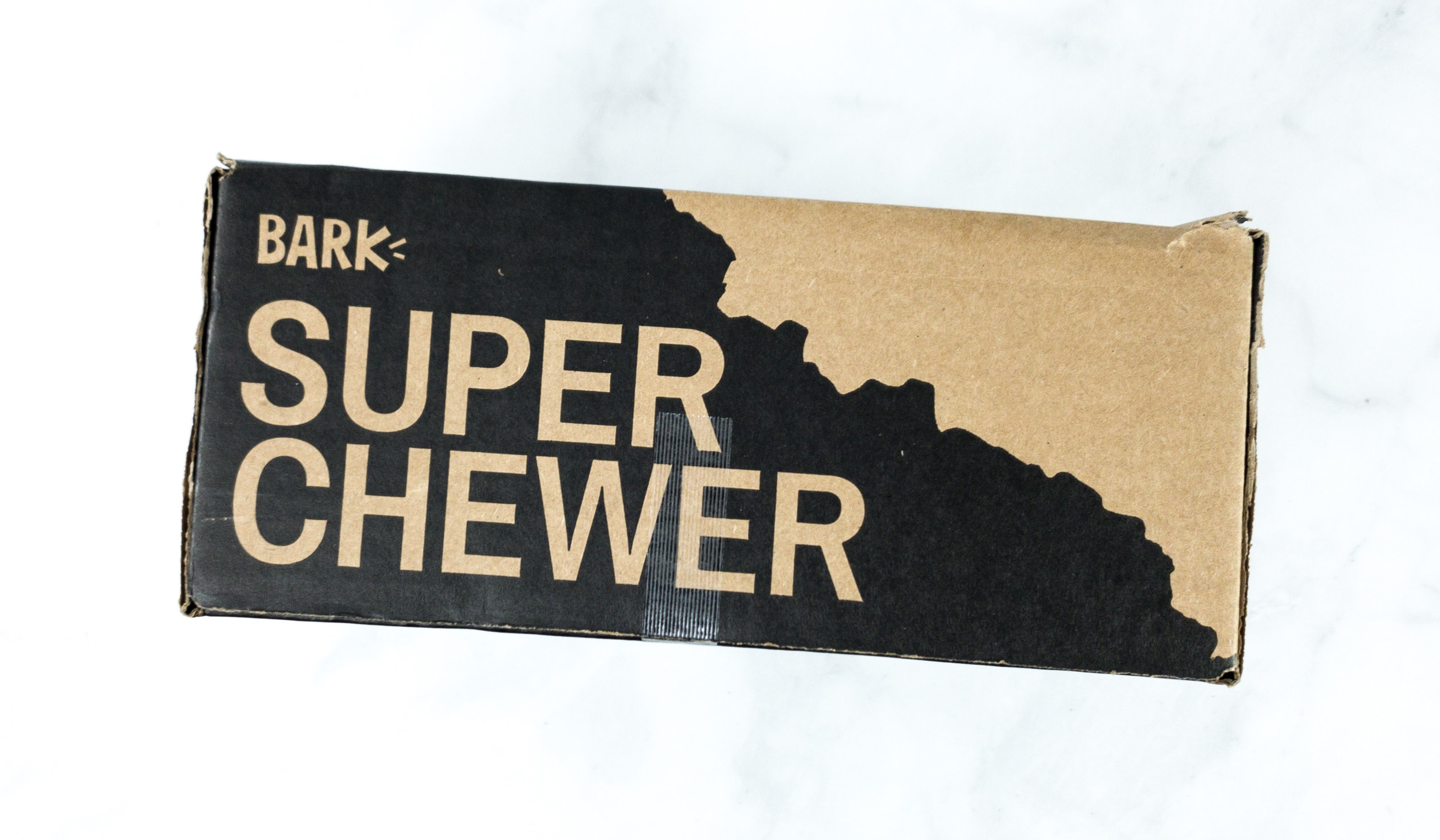 Super Chewer is a monthly subscription box for heavy chewer dogs. Each box is themed and includes 2 fluff-free toys, 2 full-sized bags of treats which are made either in the USA or Canada, plus 2 all-natural chews. A month-to-month plan is $39. It goes down to $34 per month for a 6-month plan, and $29 per month if you subscribe to a 12-month plan.
DEAL: Get 50% off on your first box on a 6+ month subscription! No coupon needed, just use this link to subscribe.
LIMITED TIME: Get a FREE extra toy when you subscribe to a multi-month plan (we always recommend 6 or 12 months for the best value) – just use this link to subscribe– no coupon code needed! Ends 5/31.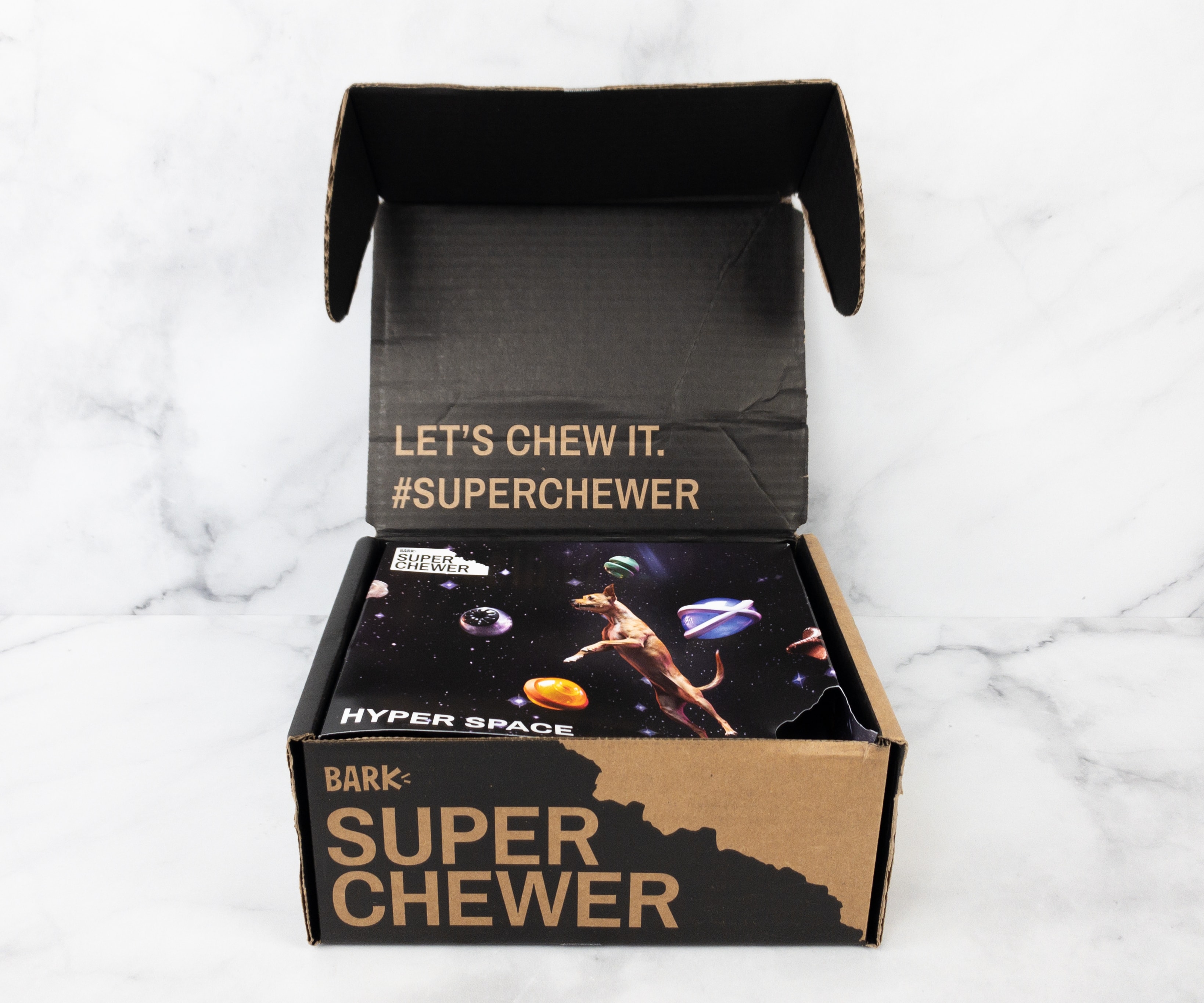 Super Chewer will replace a toy for free if your dog defeats it!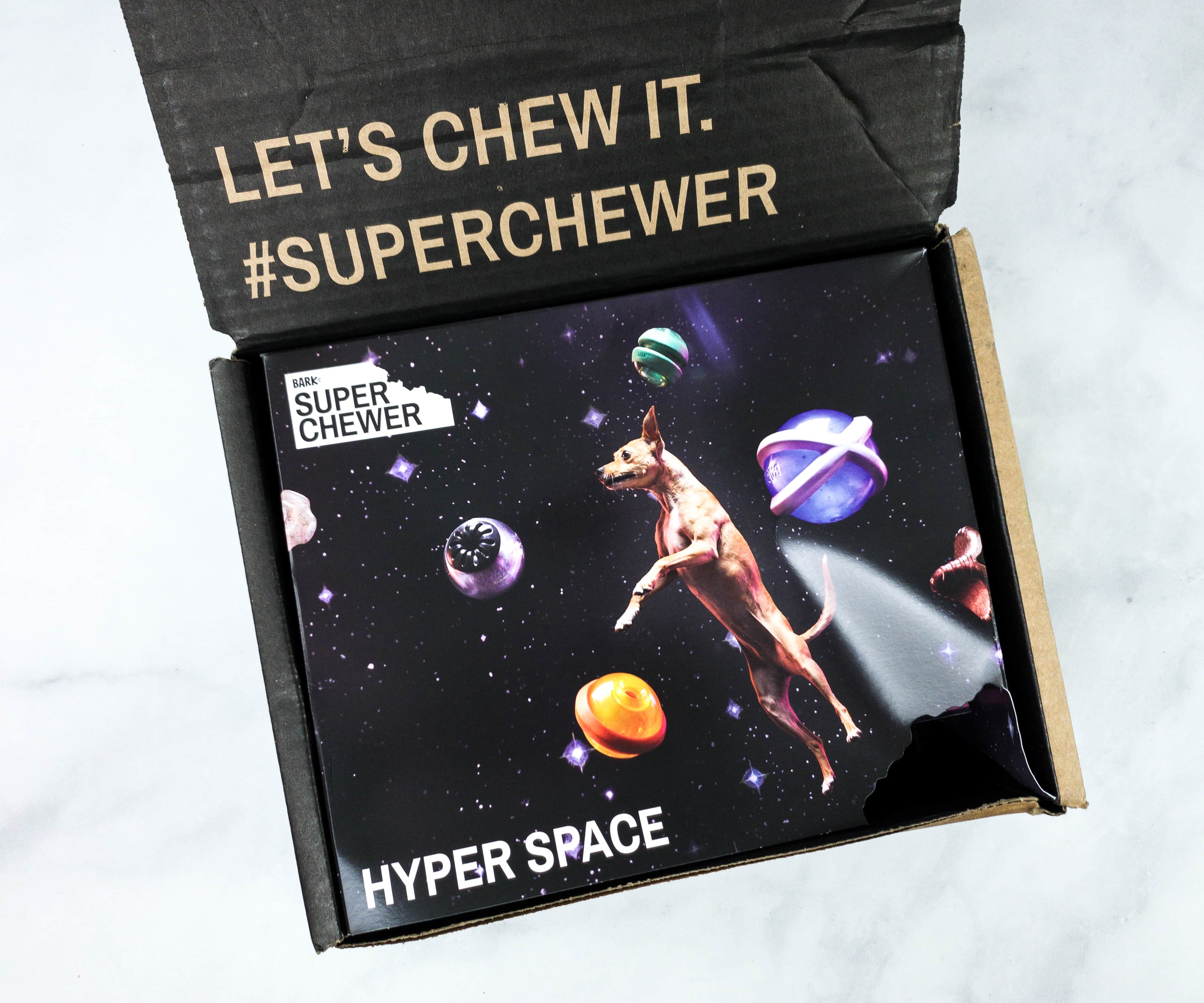 The May 2020 Super Chewer theme is Hyper Space!
The box doesn't contain any extra packaging or fillers but the items still arrived in great condition.
One of the inner flaps features the pictures of this month's dog models named Jaxon, Dobby, Pimm, and Gemma.
Also printed inside the flap of the box are some of the items that might be included in this month's box!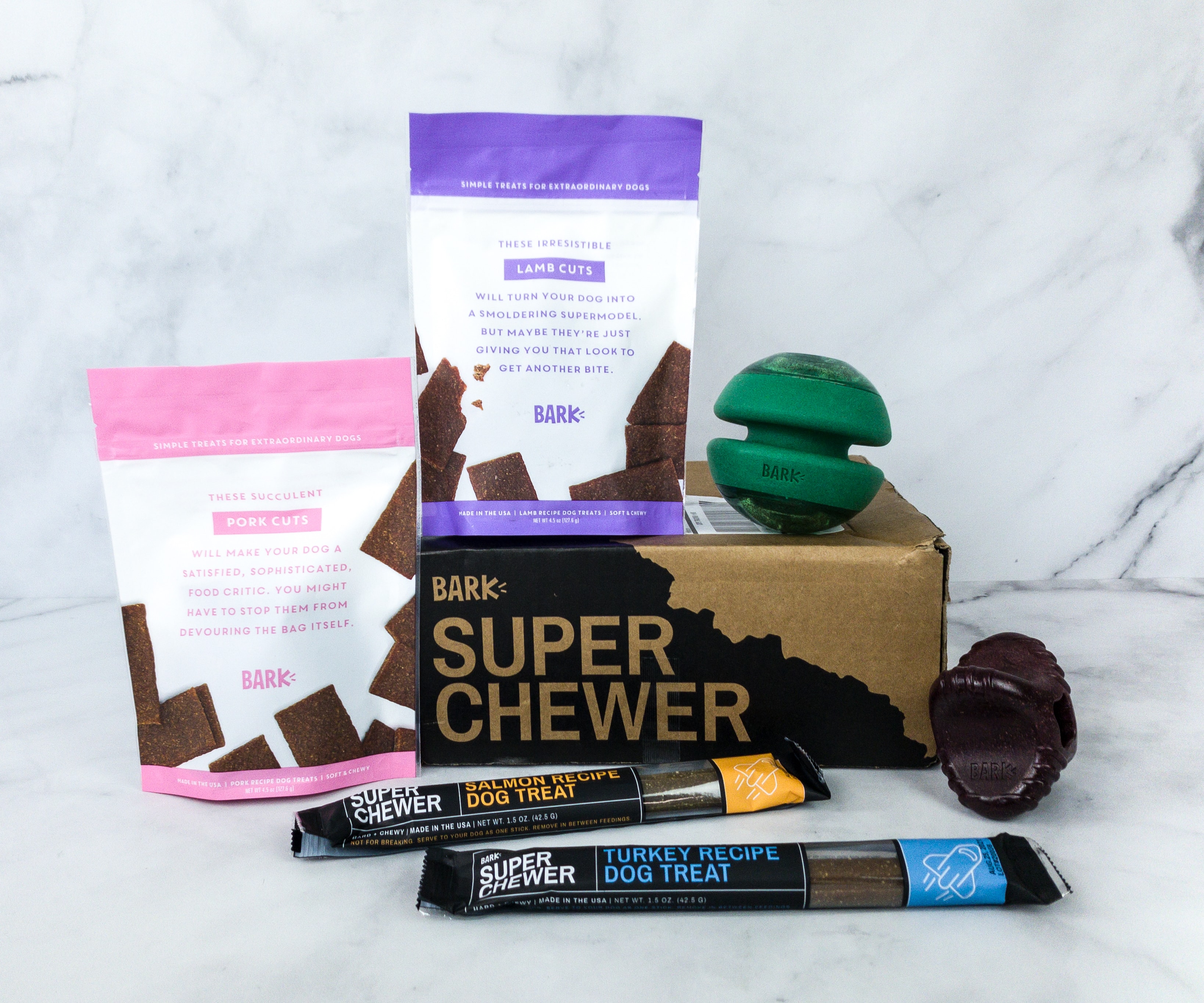 Here are all the items we got in our May 2020 Super Chewer Box!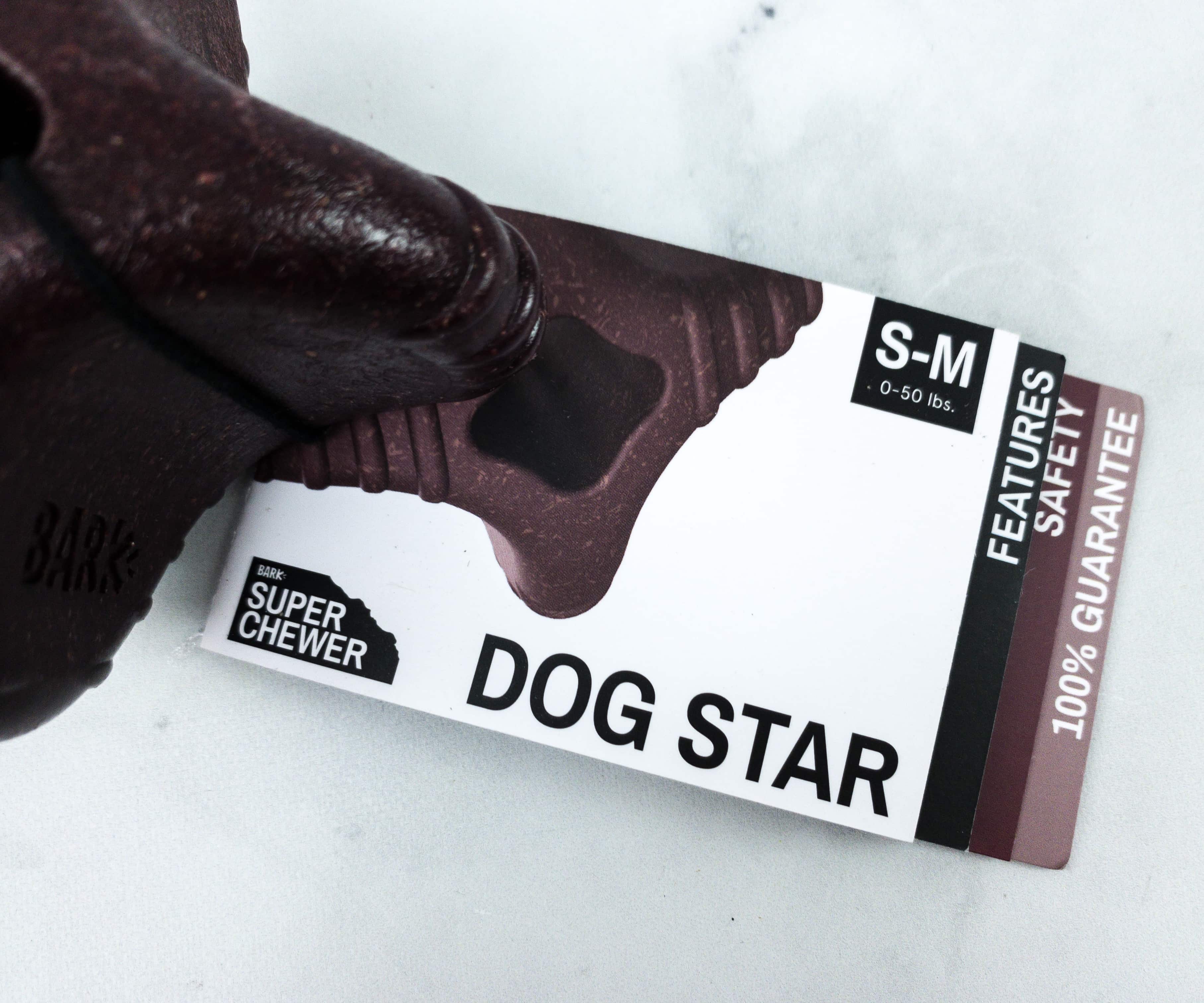 Super Chewer Dog Star Toy Dog. This treat holder is designed for small to medium-sized dogs or those dogs that weigh 0-50 lbs.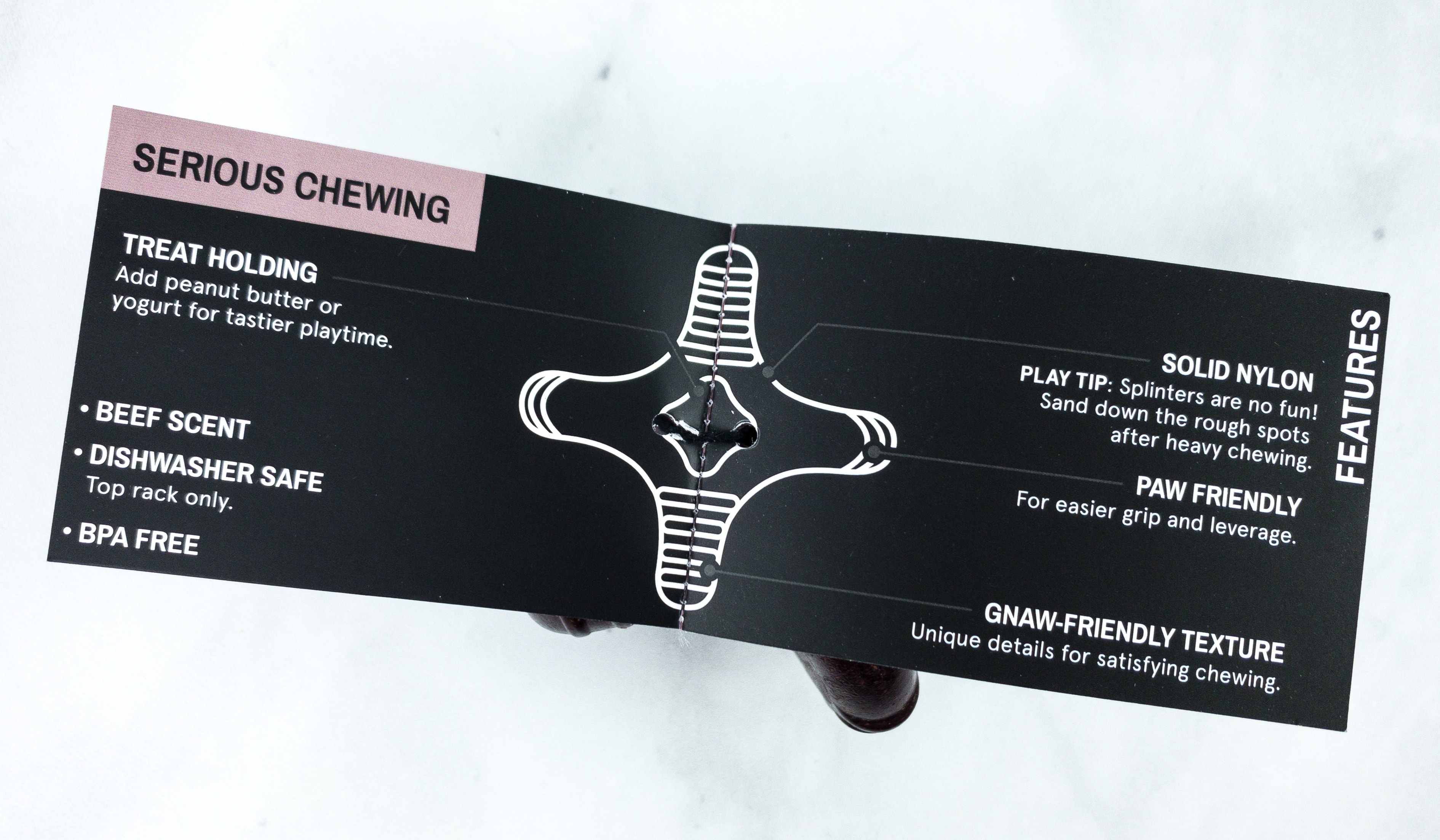 According to the tag, it's BPA-free and dishwasher-safe!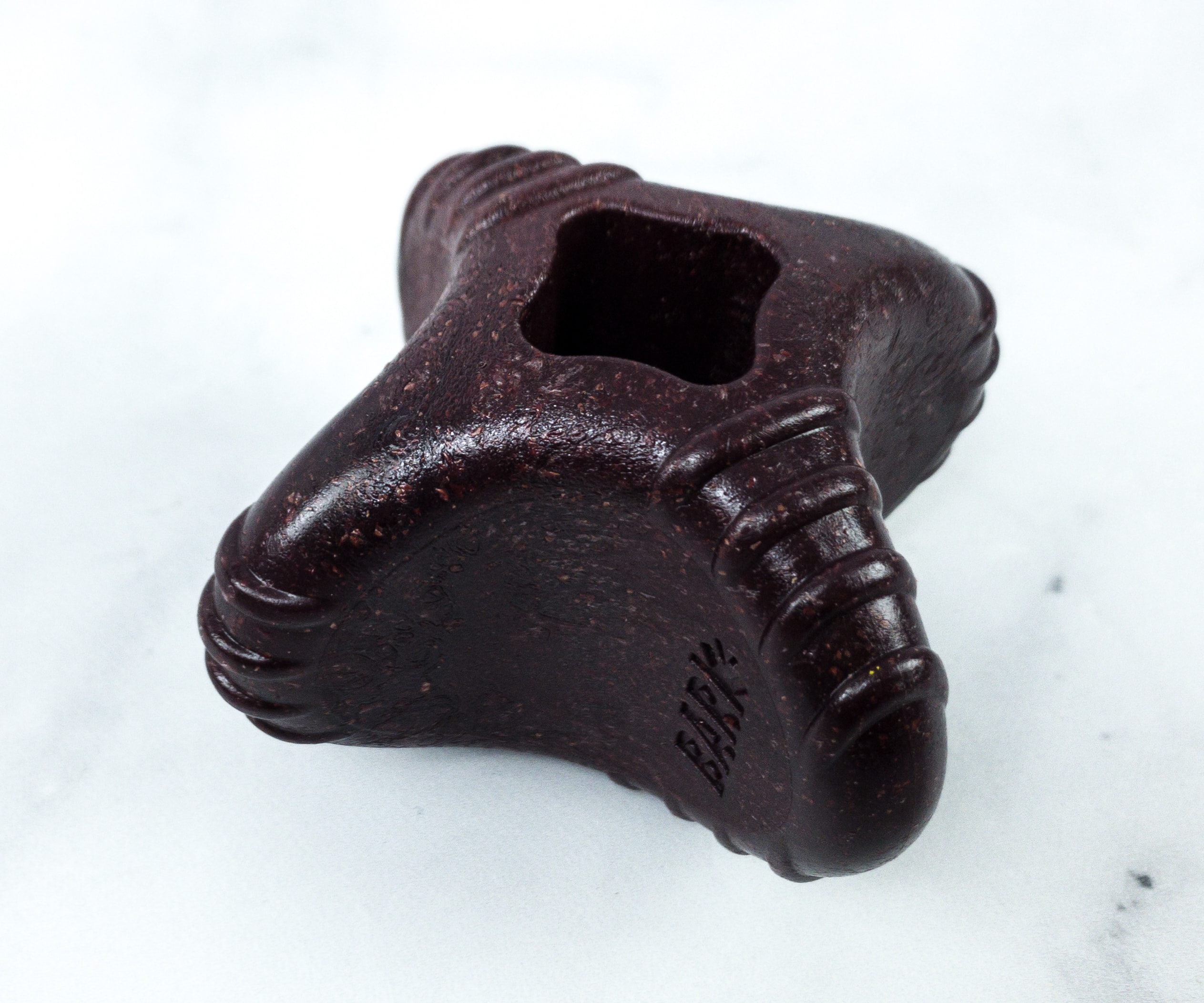 It's a cross-shaped treat holder made from premium-quality durable nylon. It also features a unique paw-friendly and gnaw-friendly smooth texture.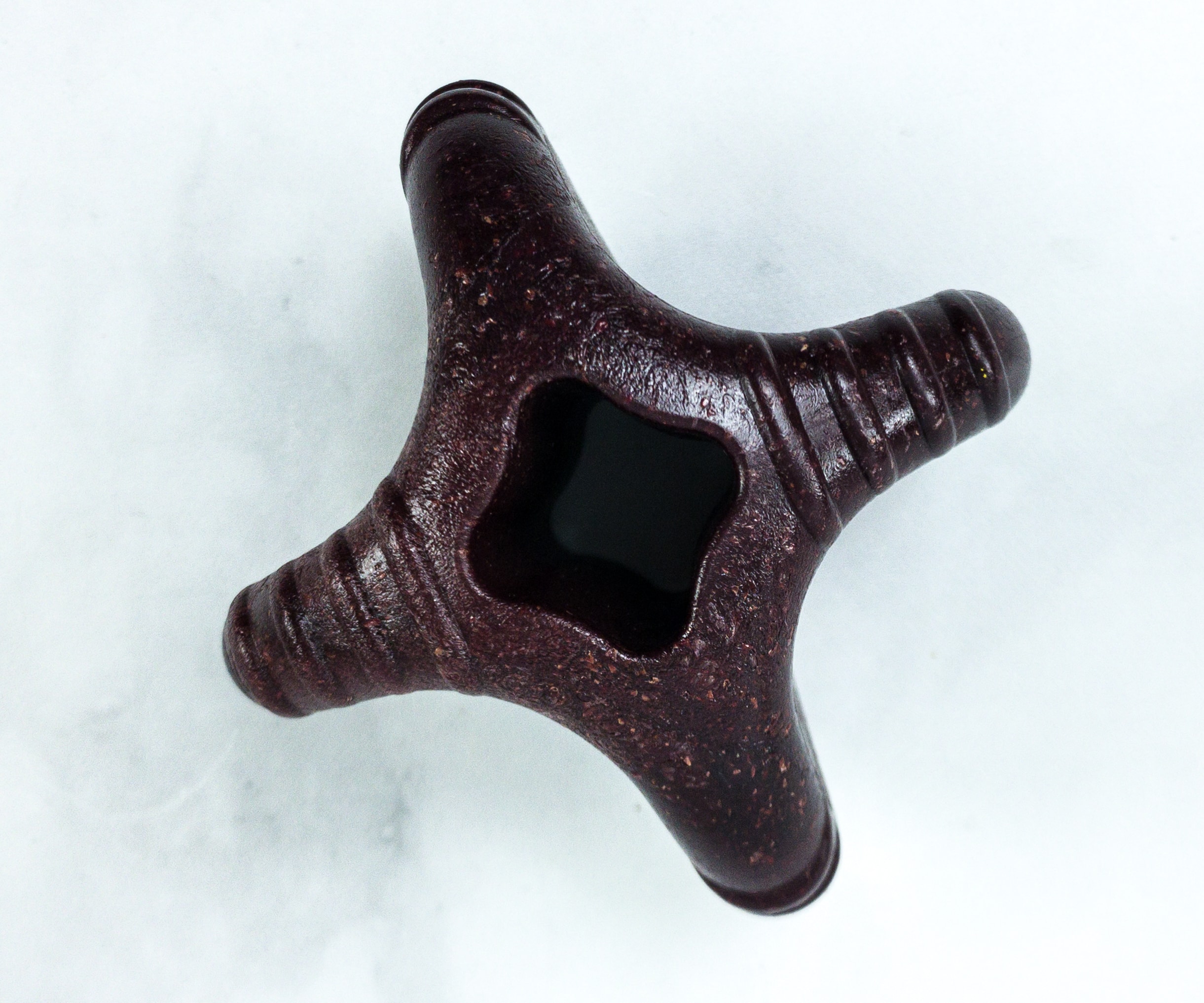 Another unique quality of this treat holder is its strong beef scent that our dogs love so much!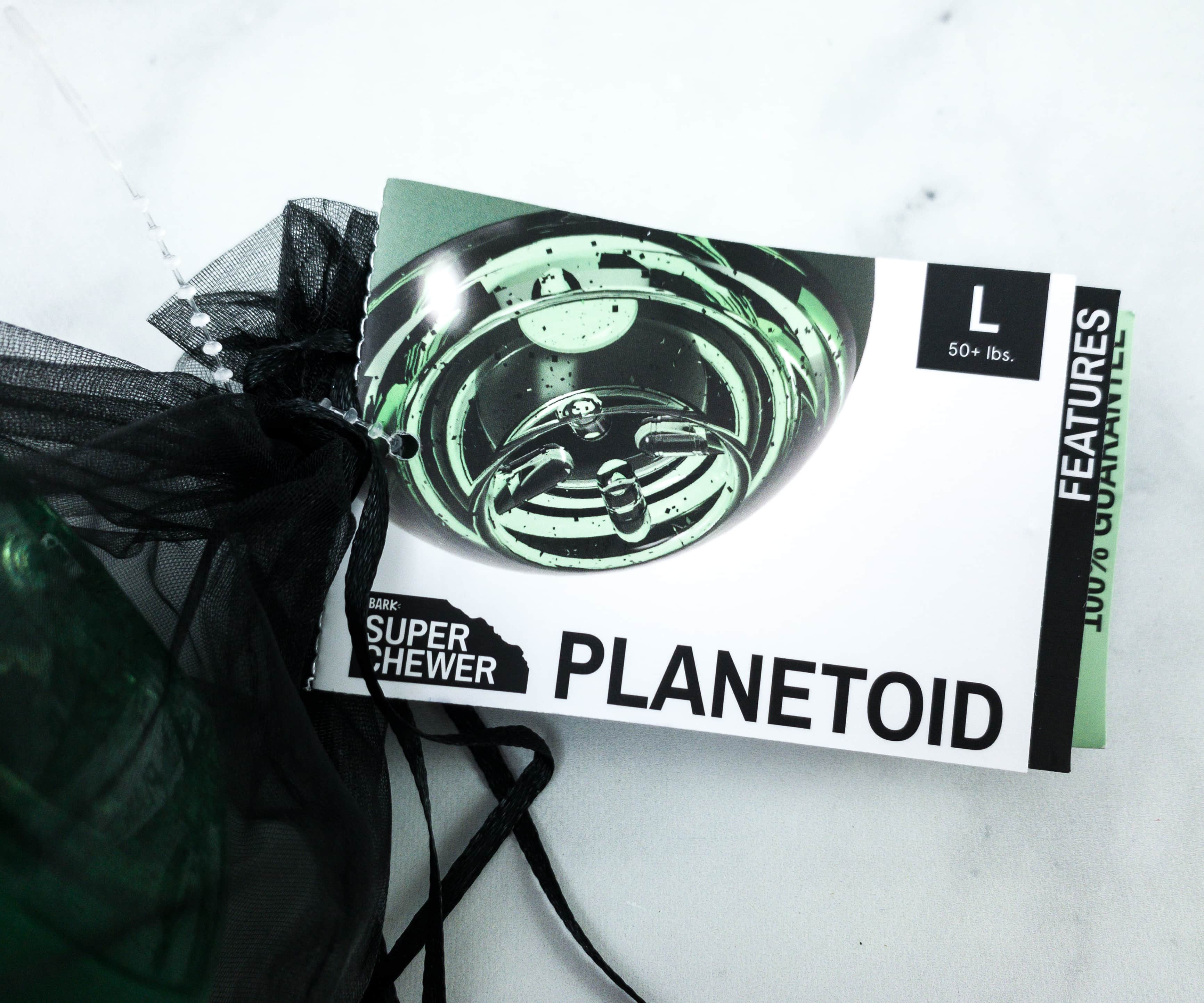 Super Chewer Planetoid Dog Toy. Here's another treat-dispensing to, and this time it's designed for large-sized dogs or those dogs that weigh more than 50 lbs.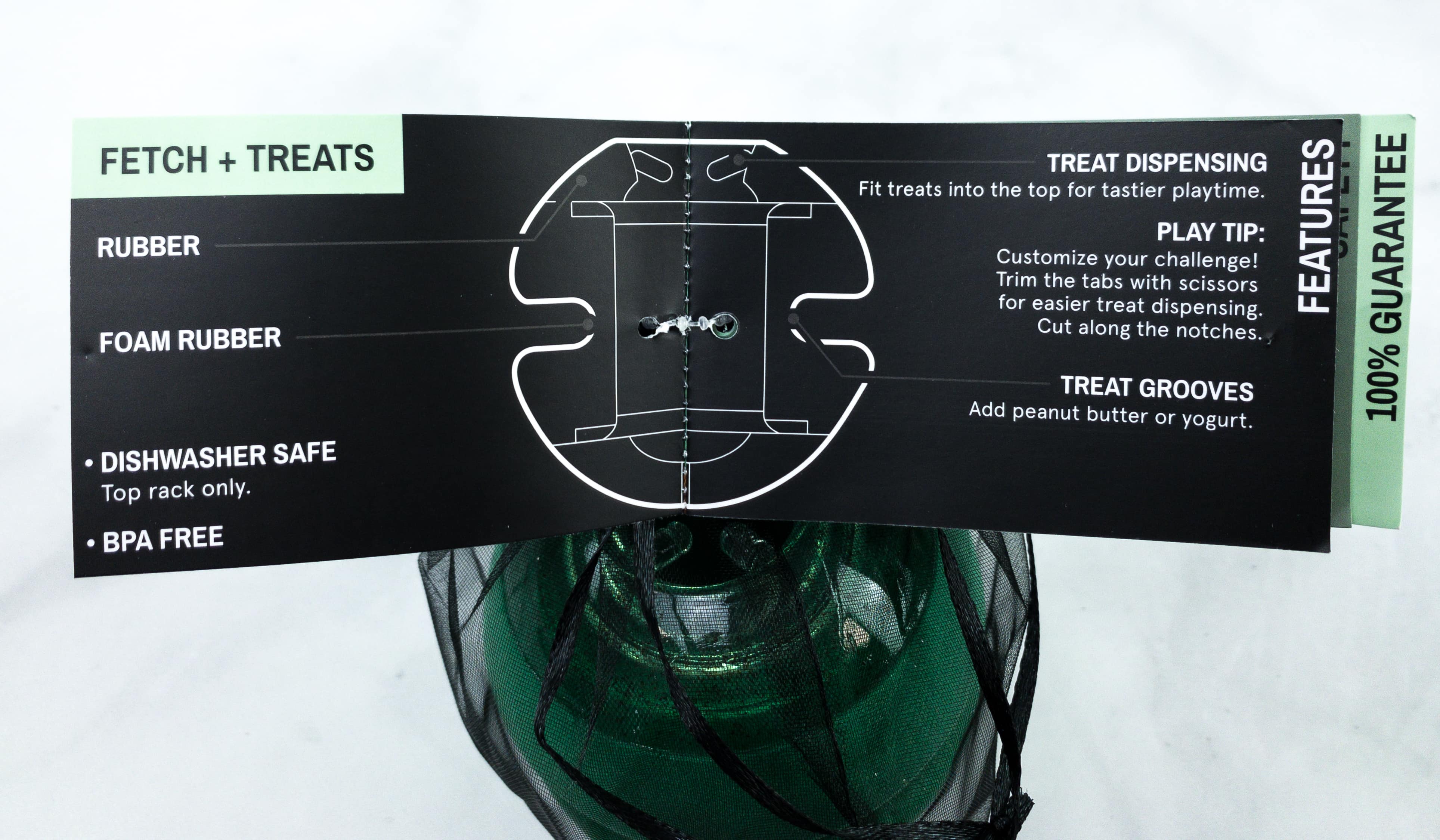 This one is also BPA-free and dishwasher-safe.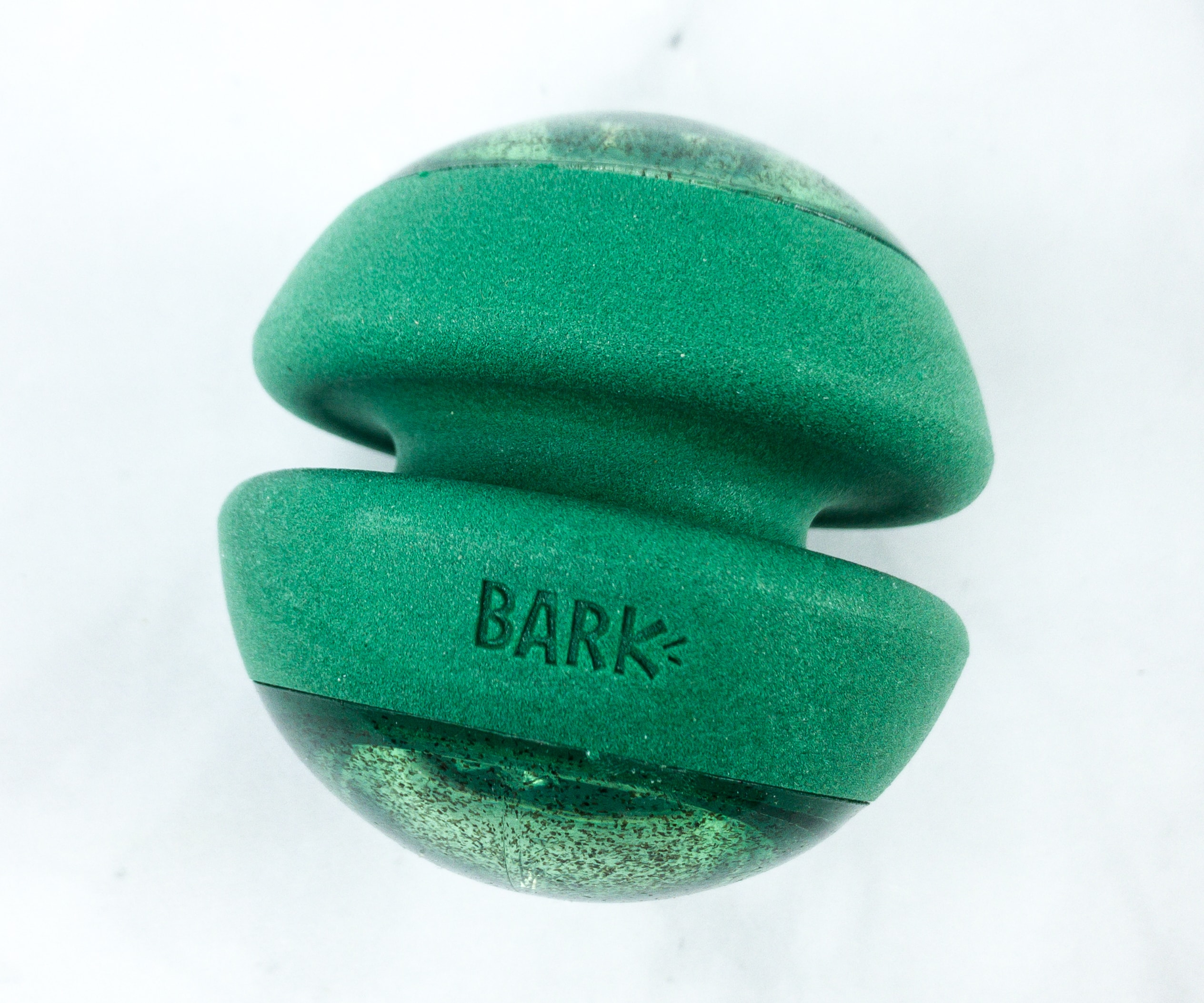 It's a planet-shaped toy made from premium quality foam, rubber, and plastic materials.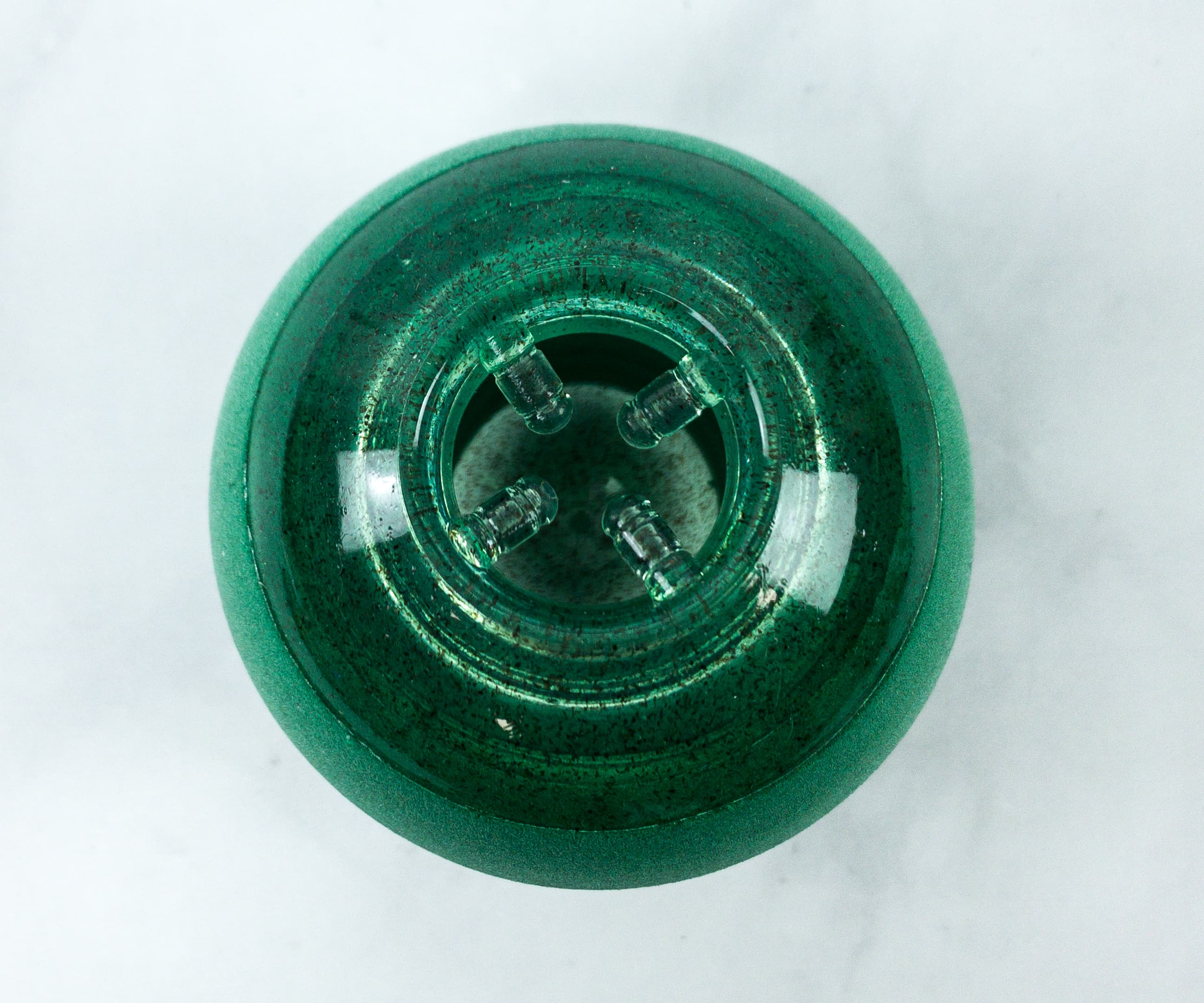 This toy features an opening on one end where you can place the small treats.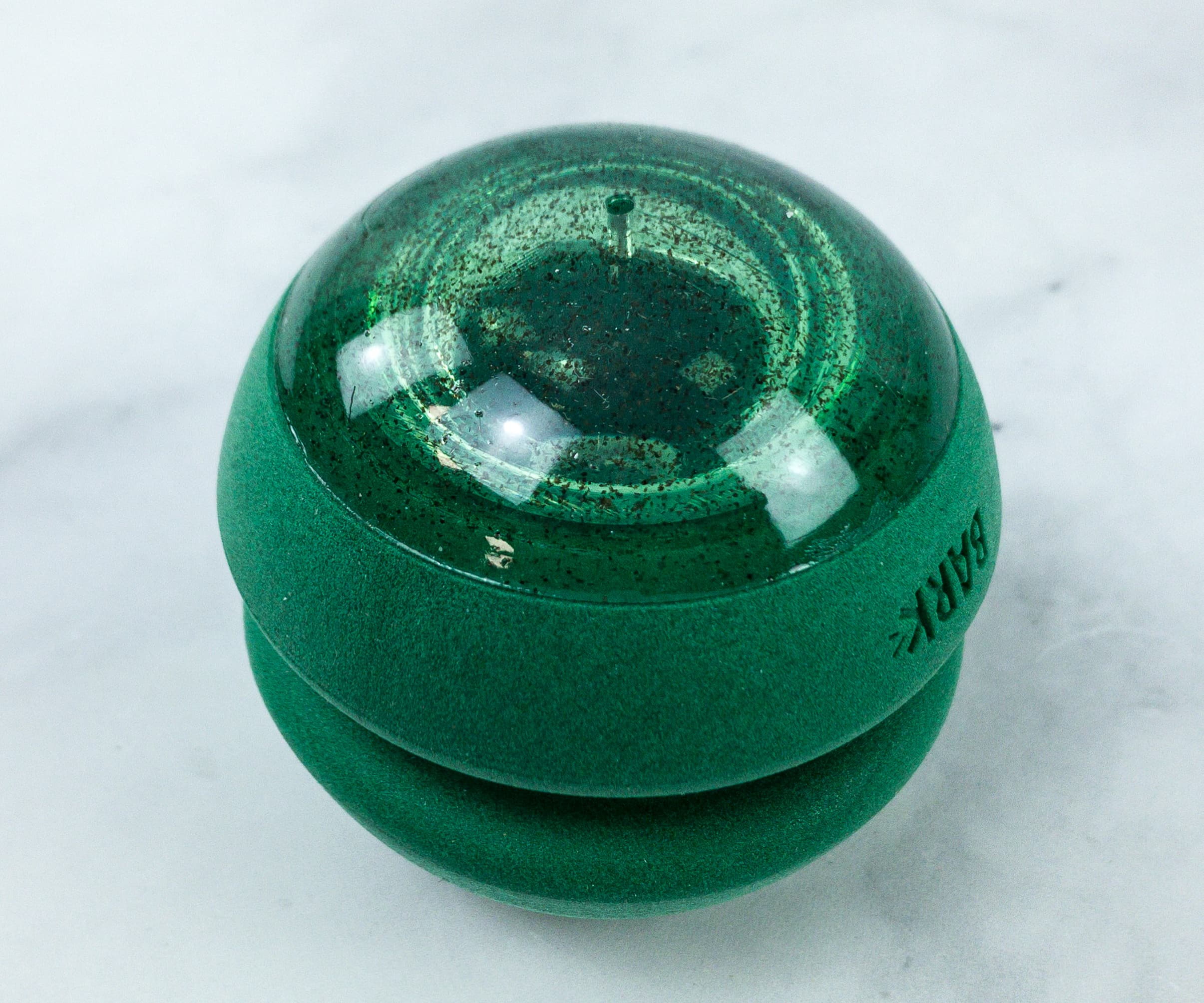 Its rough foam-rubbery texture makes a great gnawing toy for dogs. It's also perfect for playing fetch.
To use, simply put the treats on the hole and give them to your dogs!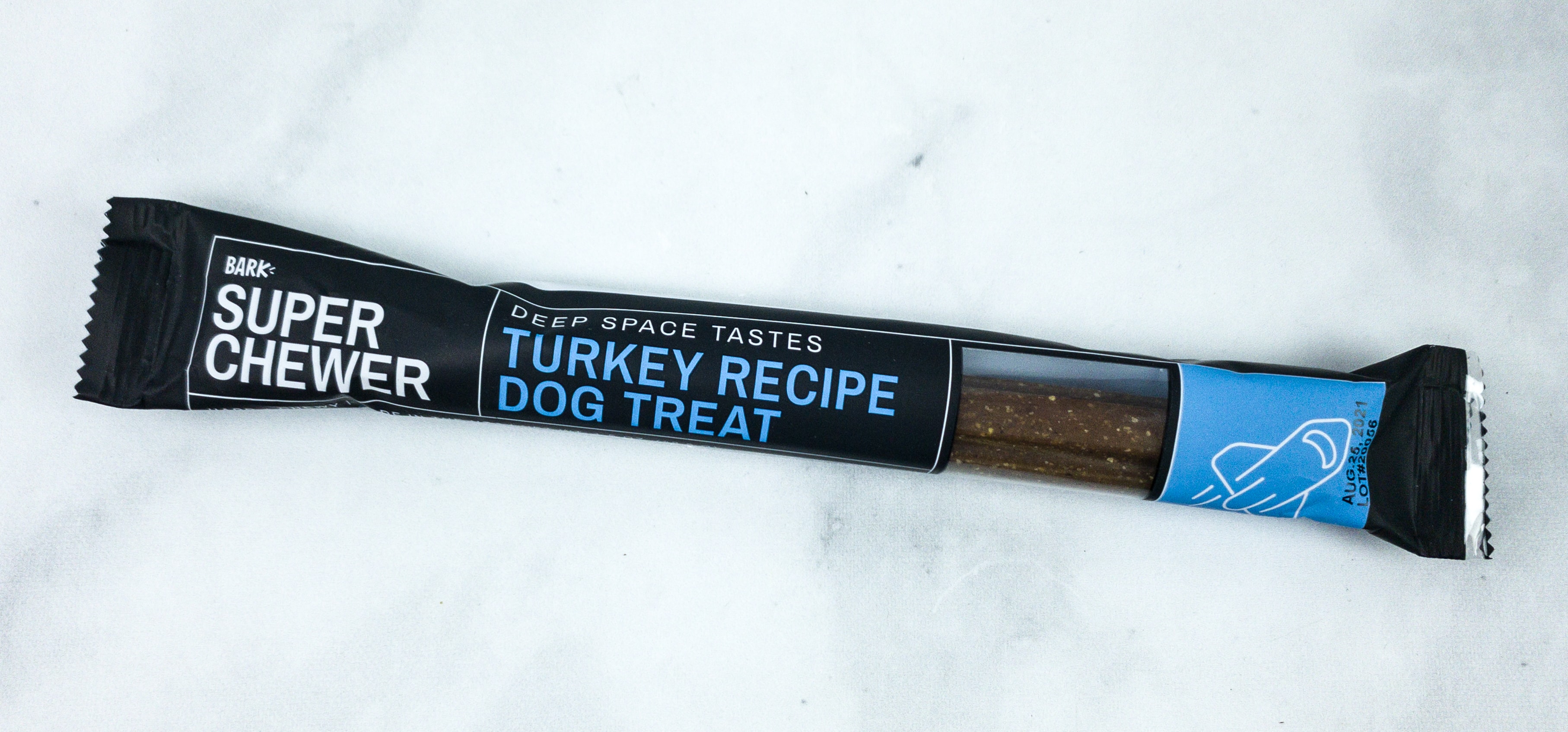 Super Chewer Turkey Recipe Dog Treat. This month's box includes two delicious stick snacks. The first one is a chewy stick made with turkey, chickpeas, and cranberries.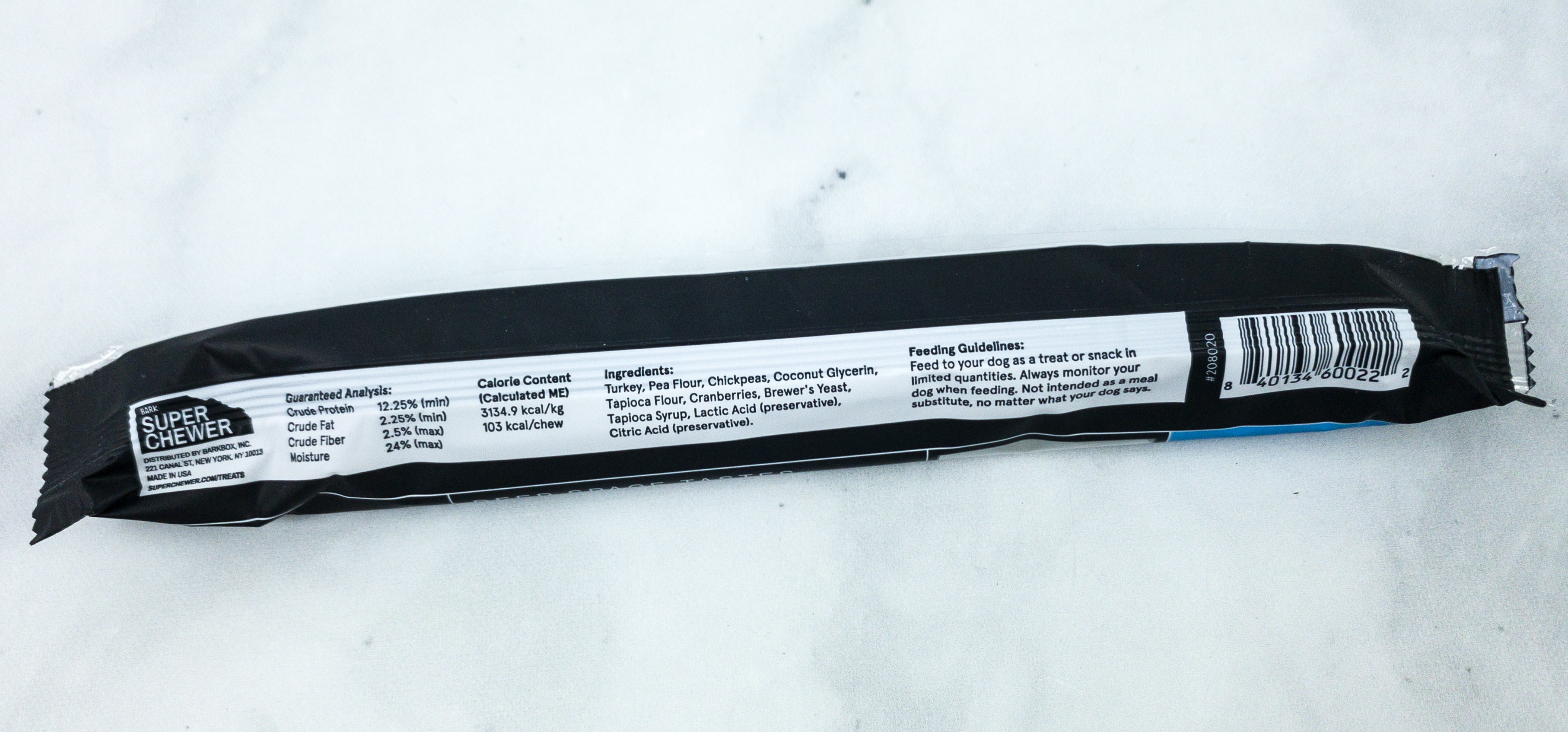 Turkey is known to be rich in protein which is important for your dog's growth, while the cranberries are rich in antioxidants that help boost their immune system.

This treat can either be served as is or broken down into smaller pieces.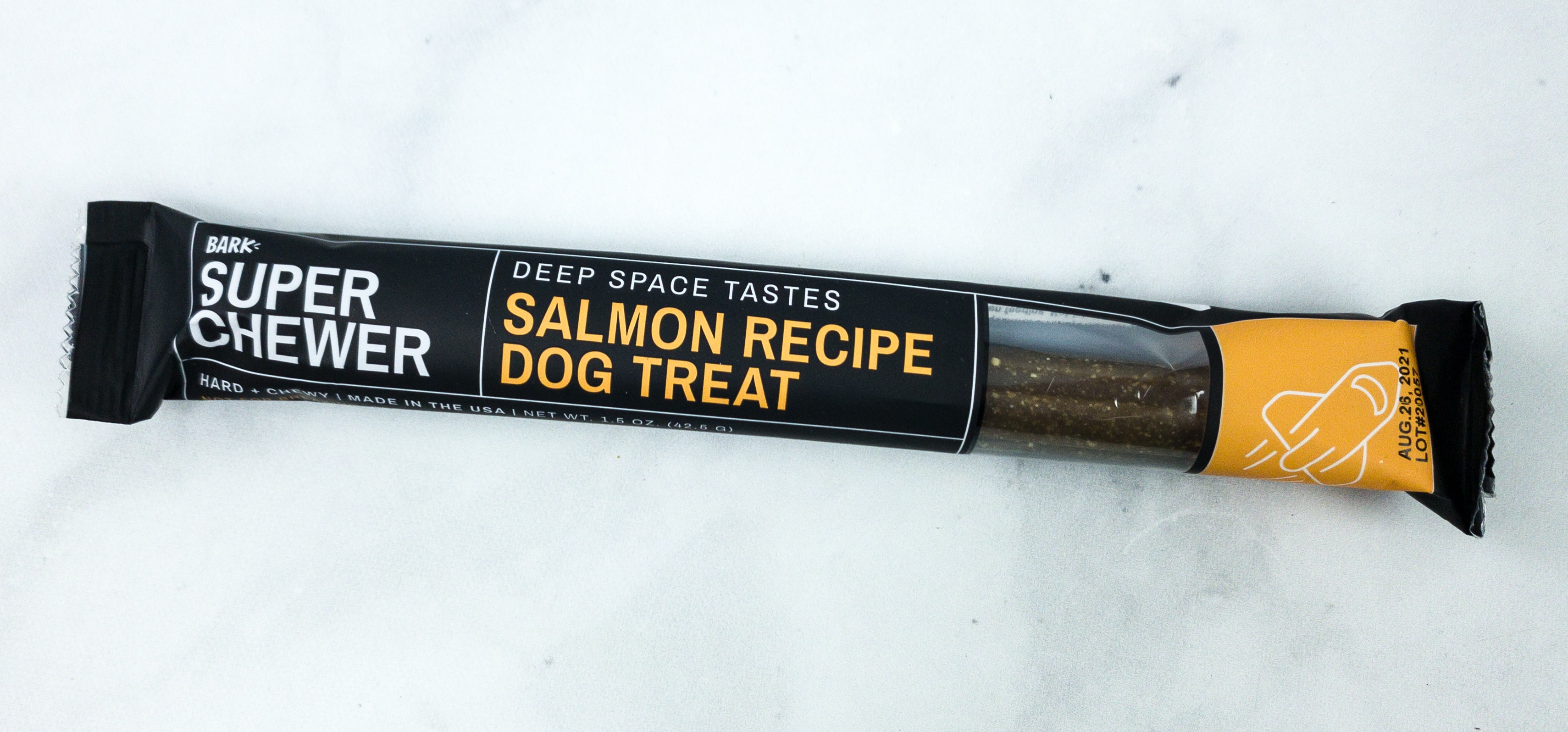 Super Chewer Salmon Recipe Dog Treat. The second snack stick is made with delectable salmon mixed with chickpeas, coconut, and tapioca.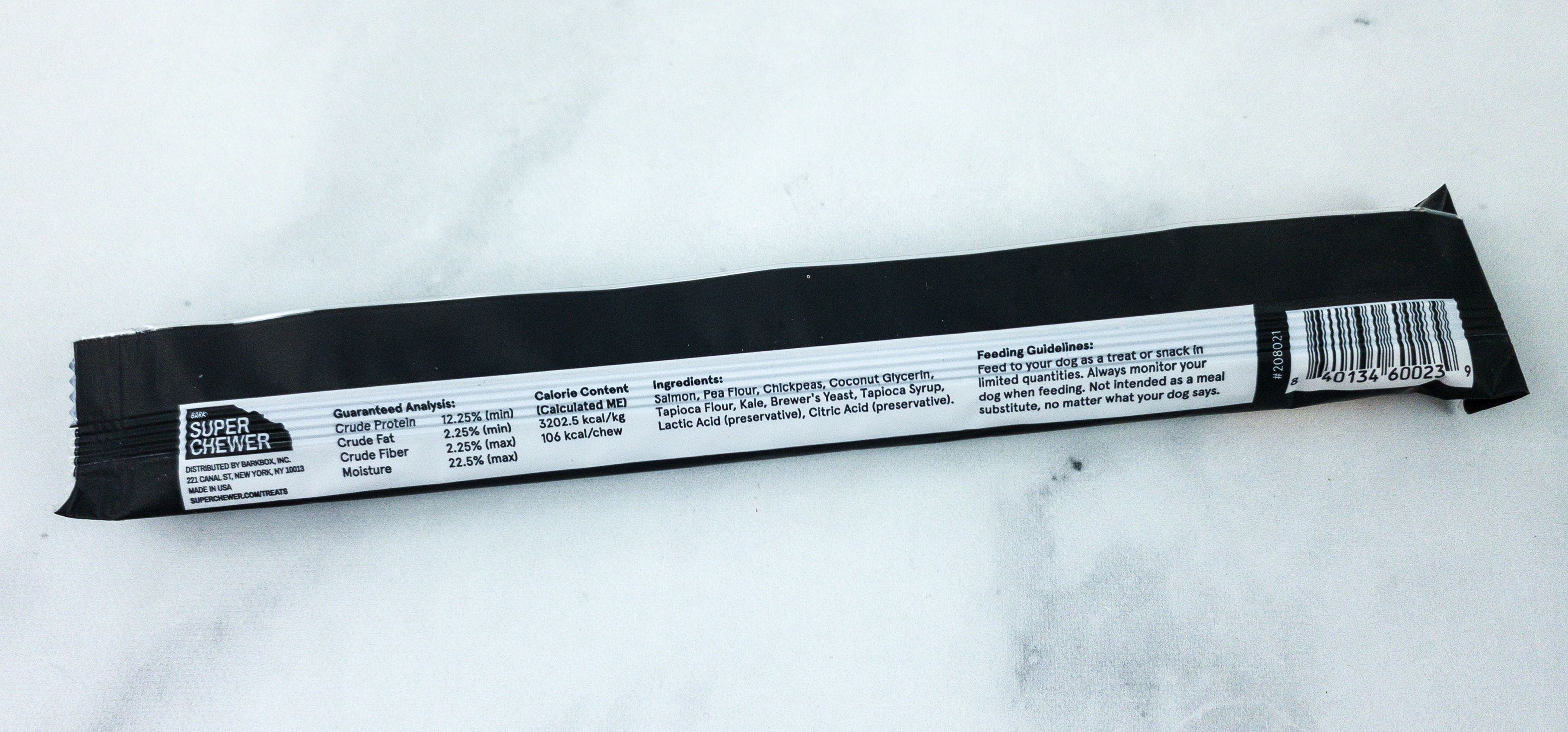 It's also a luscious stick packed with protein, fiber, and fat, perfect for dogs with an active lifestyle.

Just like the first stick treat, this one is also hard yet chewy. It also contains omega 3 fatty acids from salmon that help support your dog's immune system.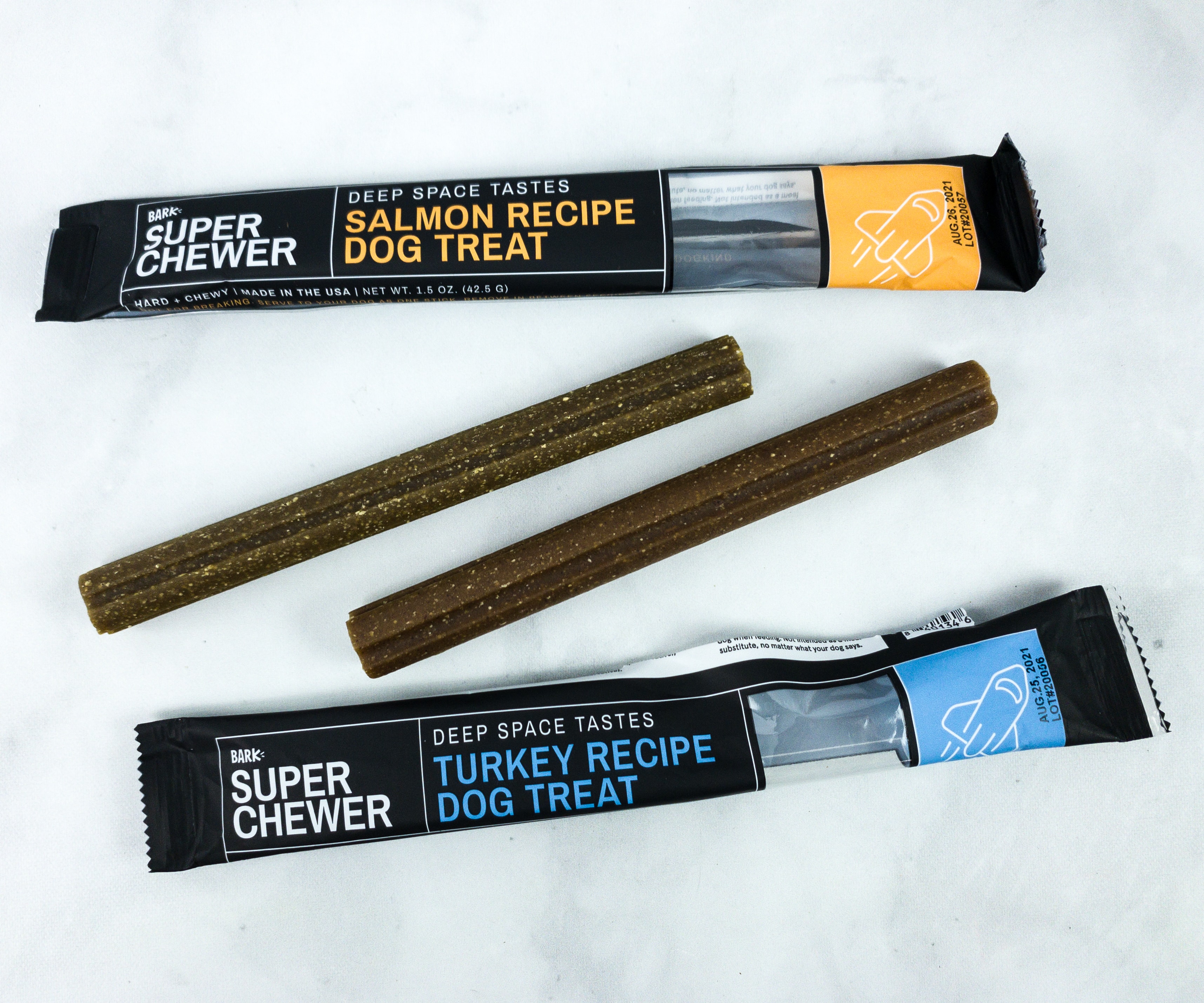 Our dogs love these kinds of treats, especially after training!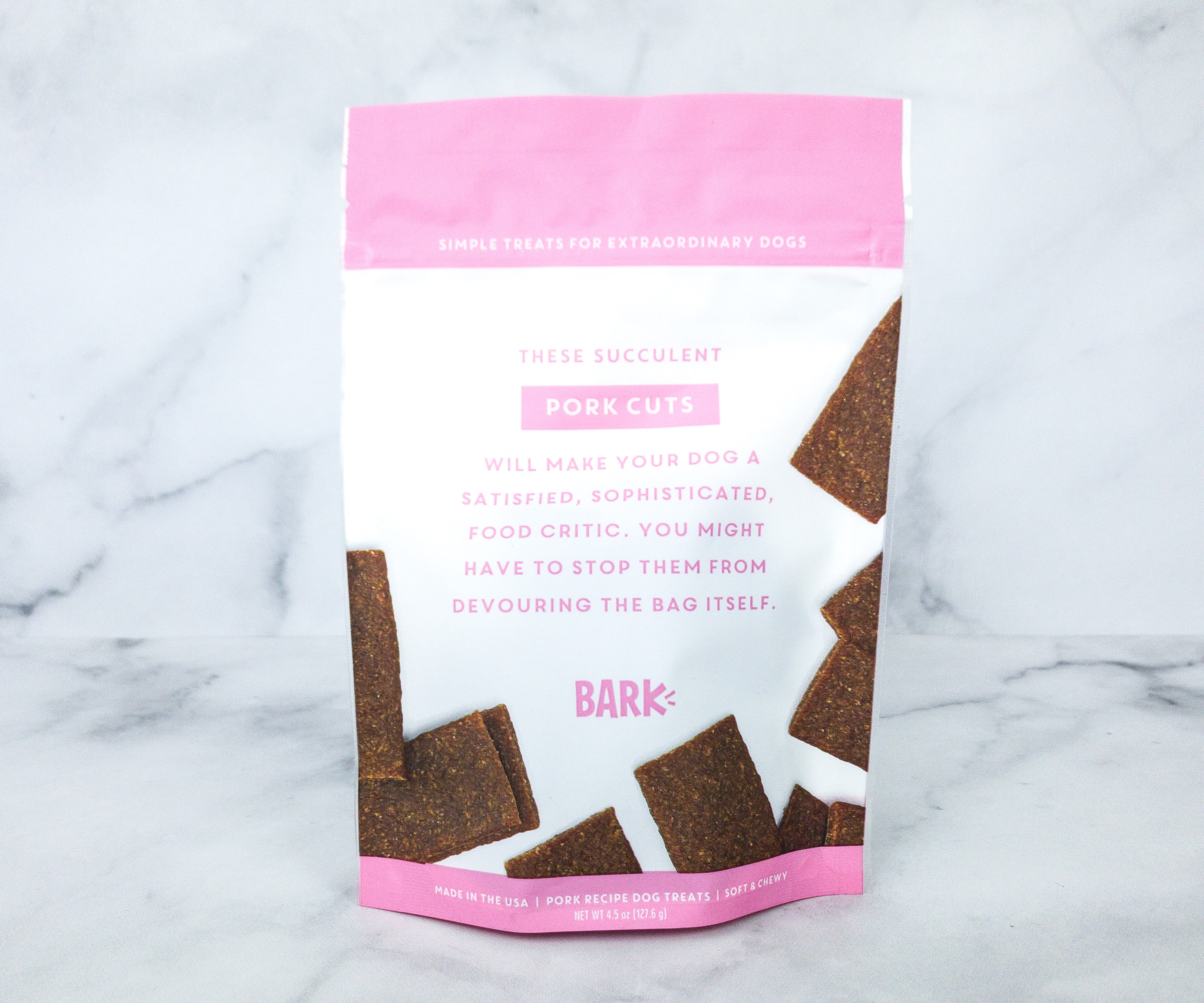 Bark Pork Cuts Dog Treats ($5) These US-made treats contain pork, flaxseed, dried cultured skim milk, and natural smoked flavoring.
It's packed with protein and other nutrients that keep a dog's body healthy and more active.
Inside the bag are rectangular-shaped, chewy treats. They were also pretty moist!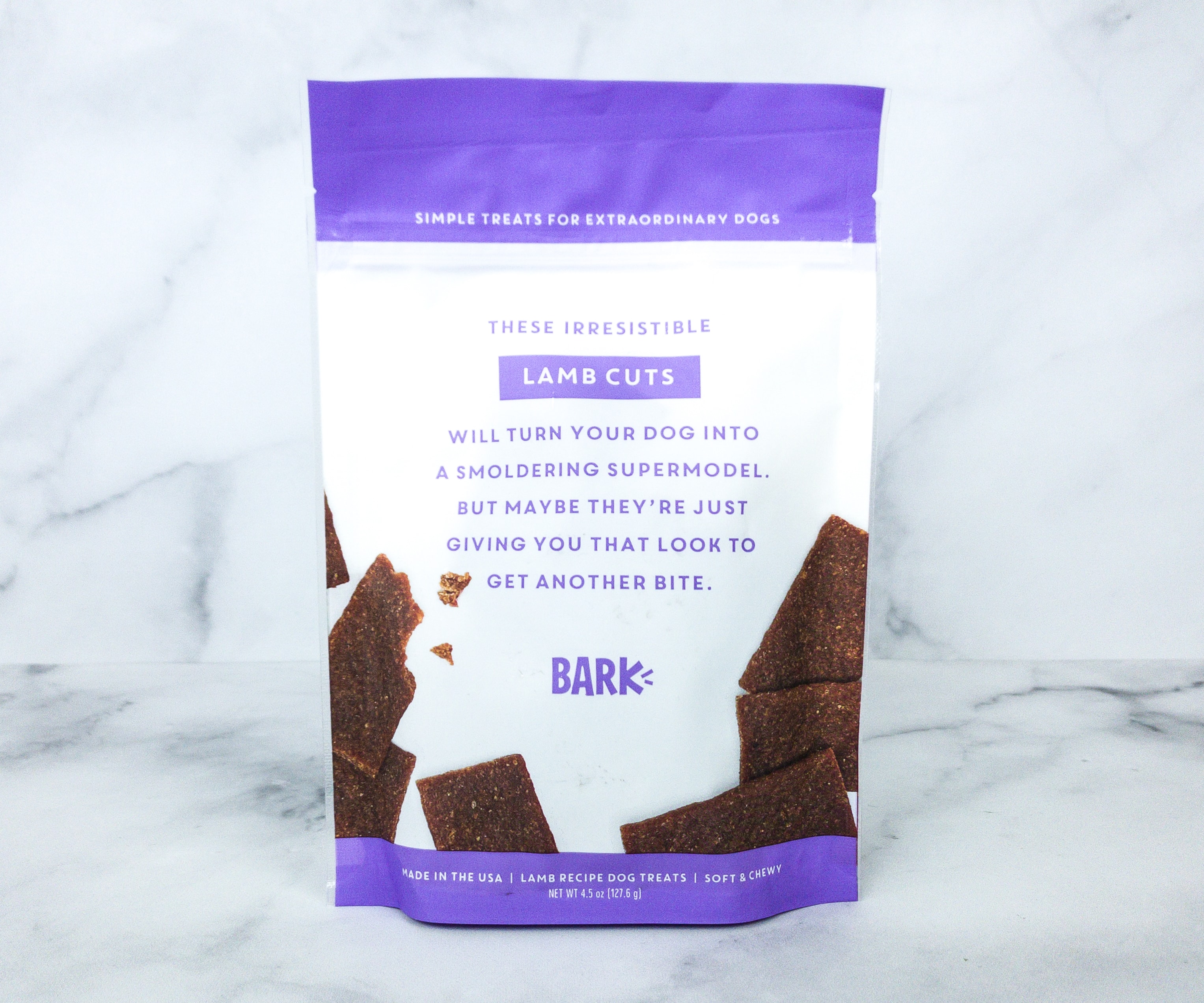 Bark Lamb Cuts Dog Treats. We got another bag of treats and this time they're made with lamb blended with flaxseed, molasses, and natural smoke flavor.
These snacks are free from grain, wheat, soy, and corn!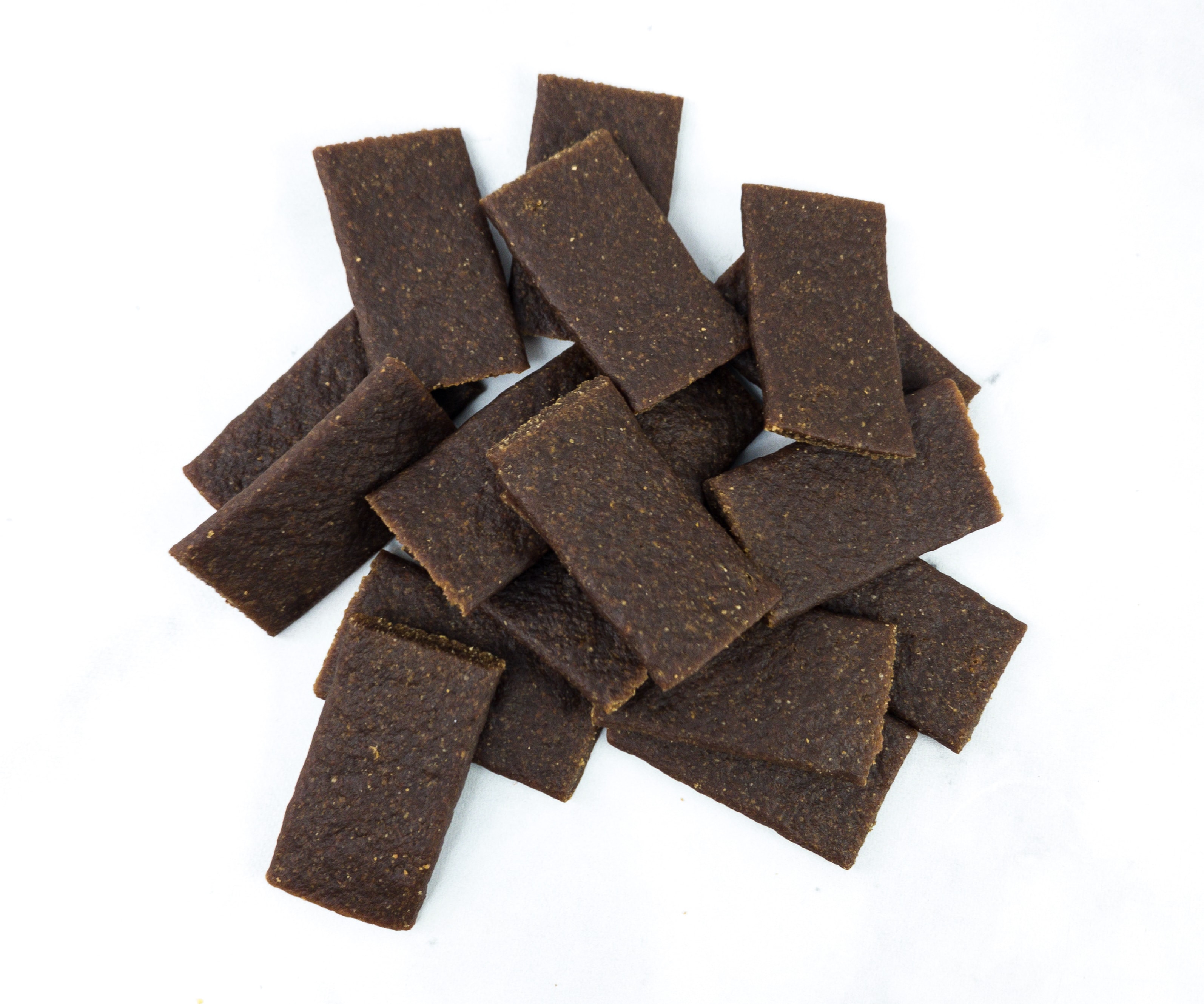 Each rectangular piece is chewy and bite-sized. These are perfect whether as a snack or as a training reward.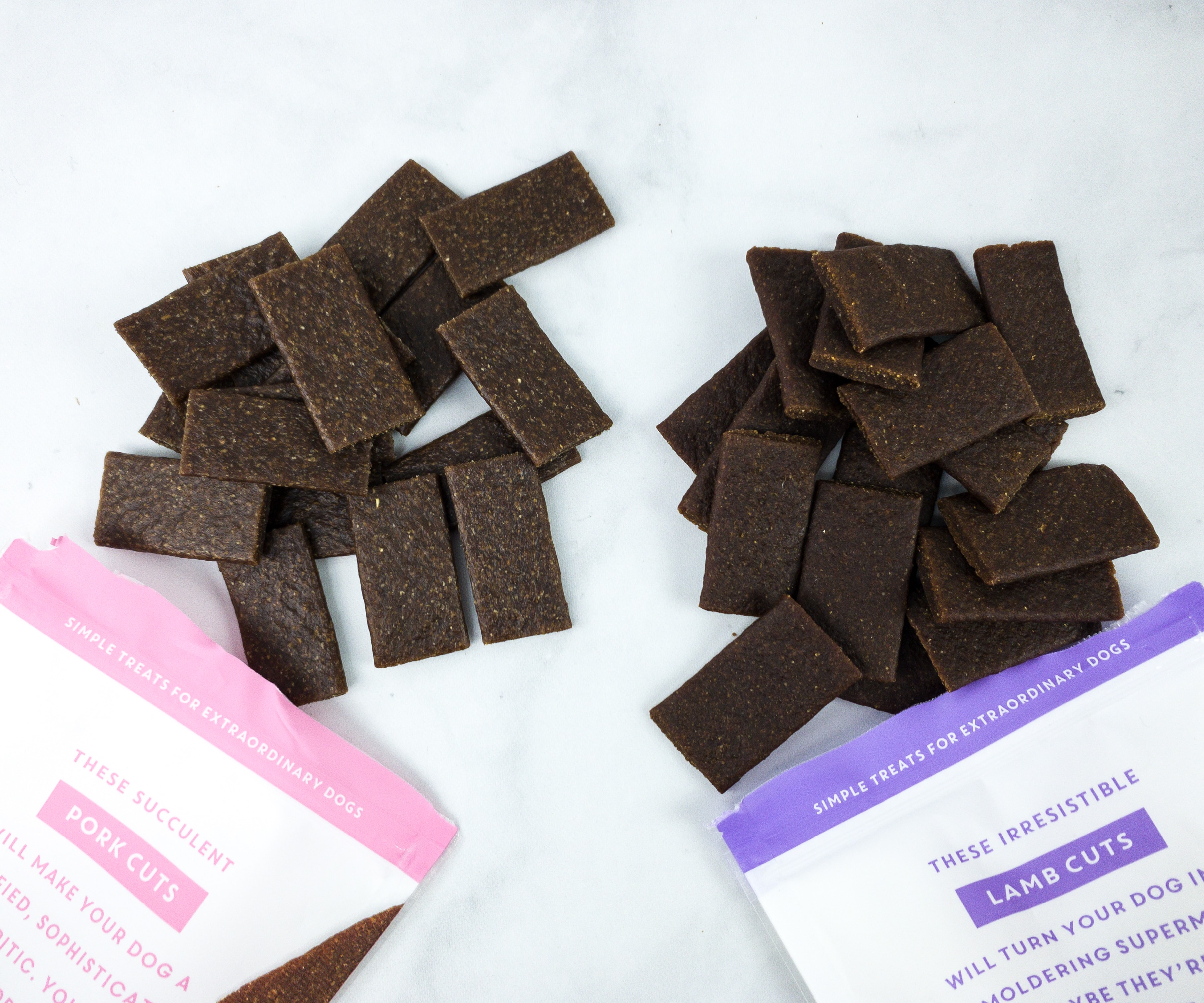 These treats look really identical, except that the lamb ones are a bit darker.
Super Chewer Box provides toys and treats specially made for heavy chewers! So far, my pups have never won against any of the toys we got from the box, and that's really great. Also, the treats they send are always tasty and nutritious. This month, we loved the treat dispensers so much because they make playtime more fun and exciting. Seeing our dogs enjoying their toys and treats makes us happy as well!
What do you think of this month's Super Chewer Box?