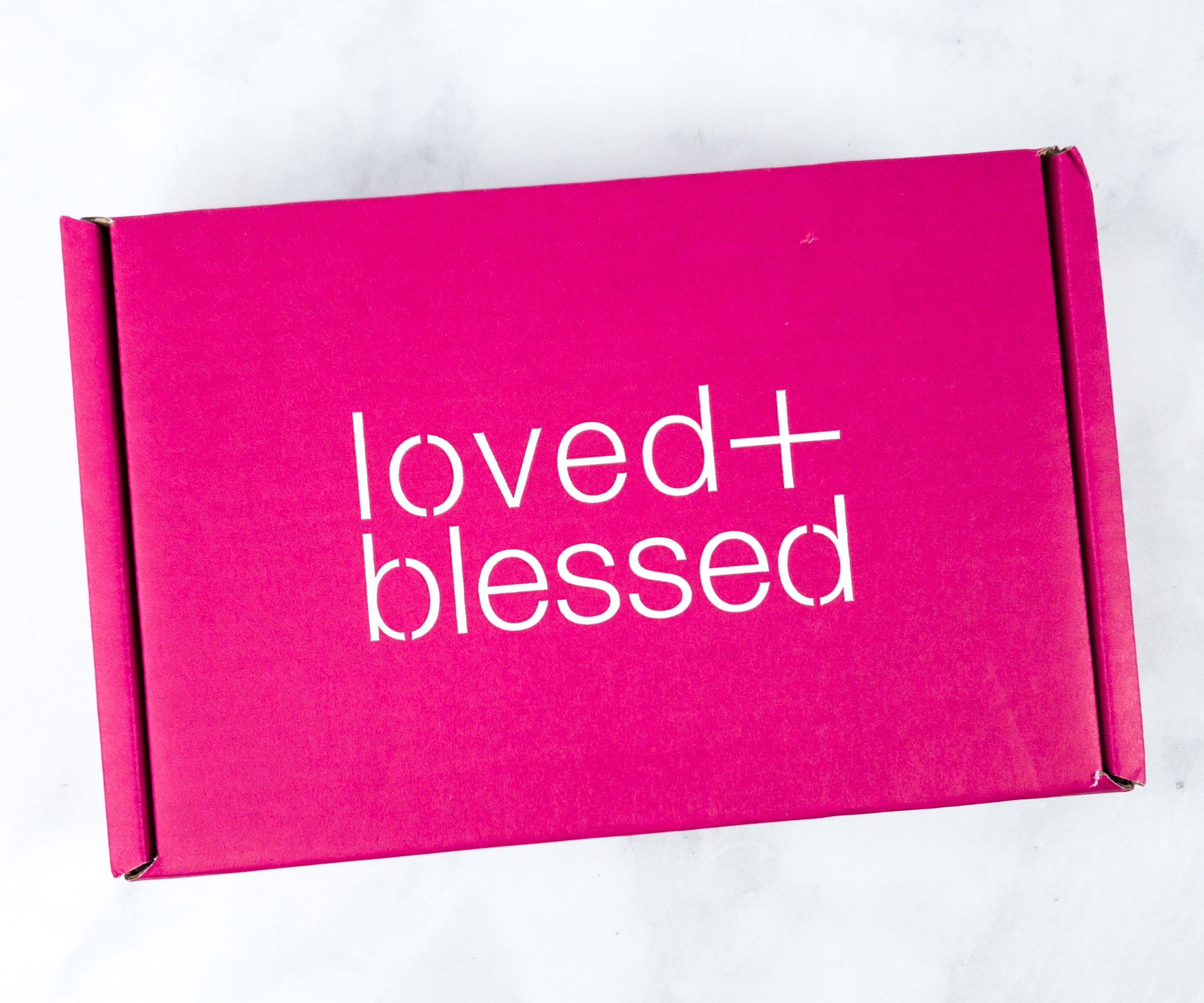 Loved + Blessed has undergone some changes! They're now a monthly membership and subscription care package for women who want to live life encouraged. Aside from the box of encouragement, subscribers will also receive access to a blog article, a 4-week life appreciation workbook, 4 video lessons, an online fellowship in their private community, and access to their library of past videos and workbooks. A month-to-month subscription costs $25 and you can also opt to get a 3-month prepaid subscription for $60, which means you'll save $15!
DEAL: Get $5 off your first box! Use coupon code HELLO5. Cannot be combined with other offers.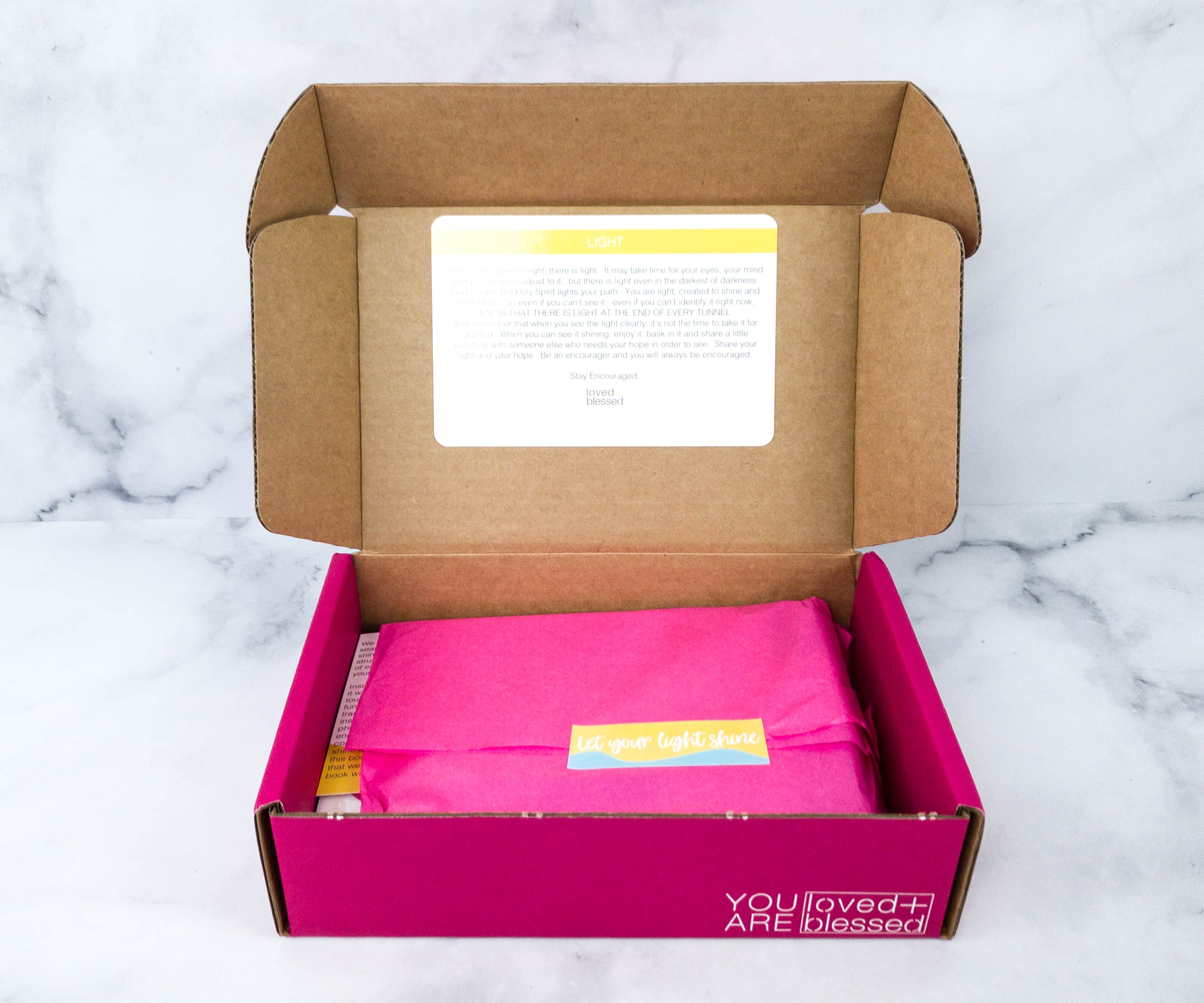 The items were packed with bright pink wrapping paper.
This month's theme is LIGHT.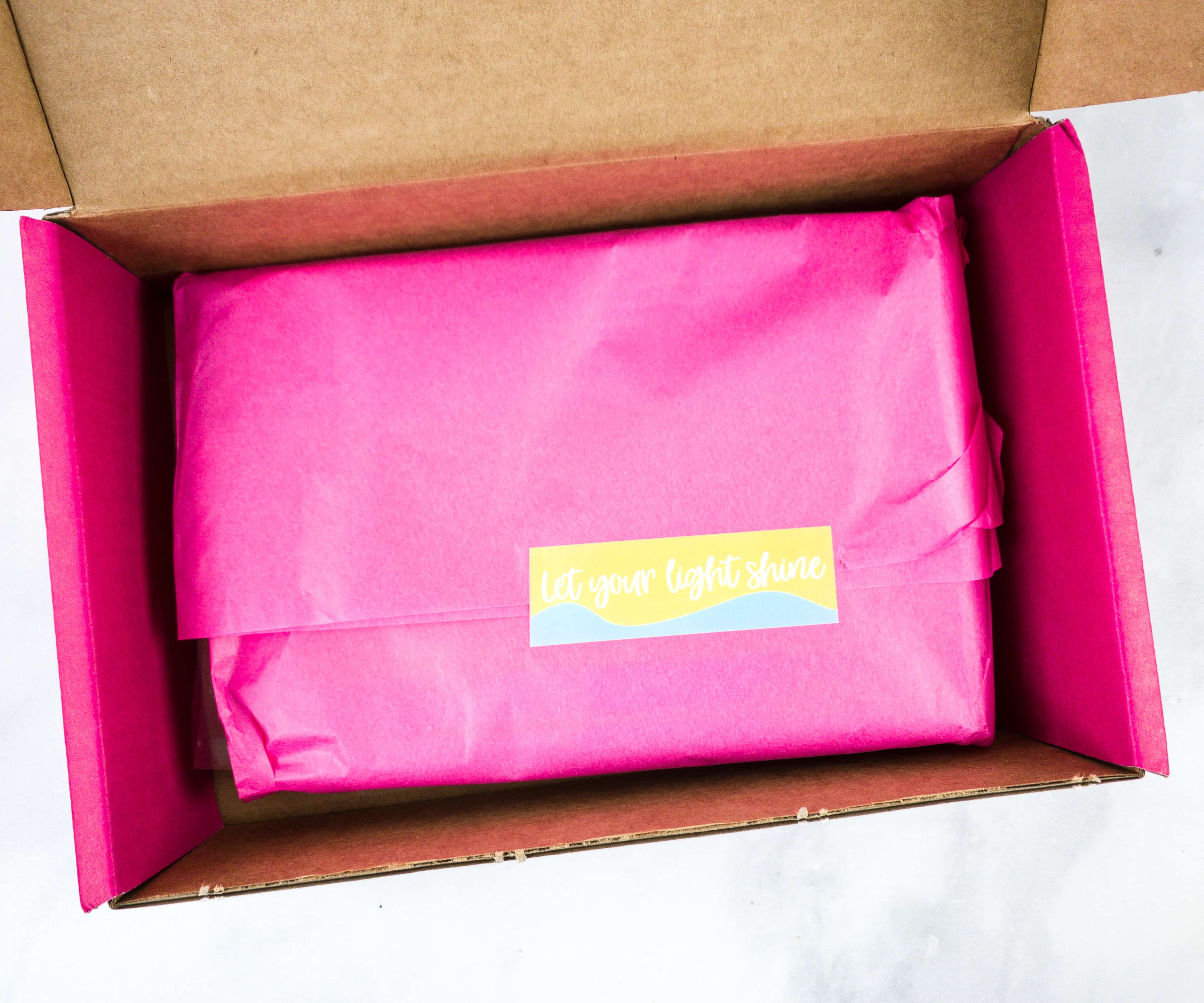 There's a sticker that seals the wrapping paper. It says "Let your light shine."
The items were neatly stacked in the box.
The card features a lot of nice things about this month's box and theme.
Listed at the back of the card are some reminders about the items inside the box. This box also supports the Union Rescue Mission.
Here's another info card! It features a heartwarming message:
We've prayed over this box and hope God will use it to speak to your heart.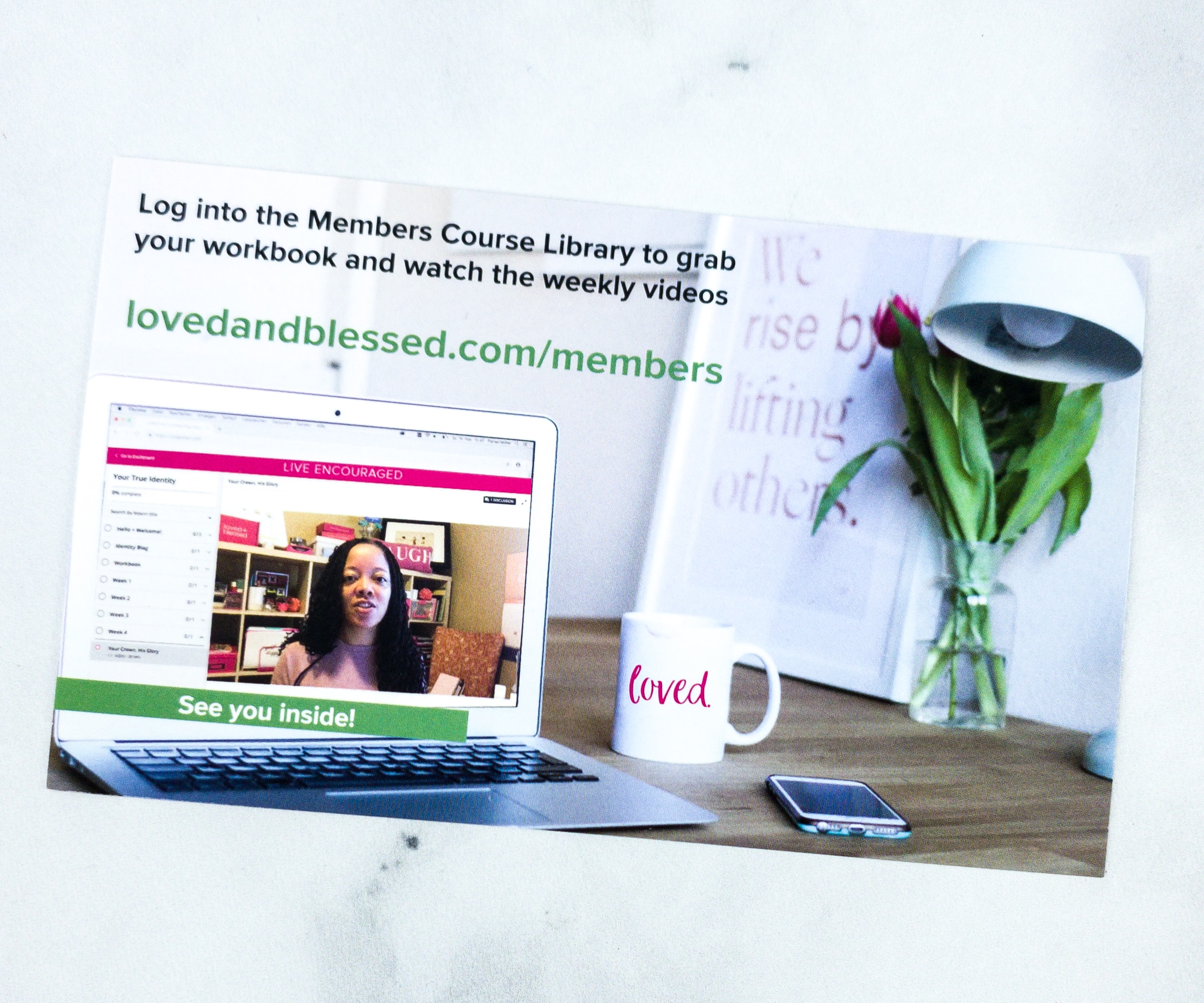 On the other side of the card, there's a reminder to log into the Members Course Library!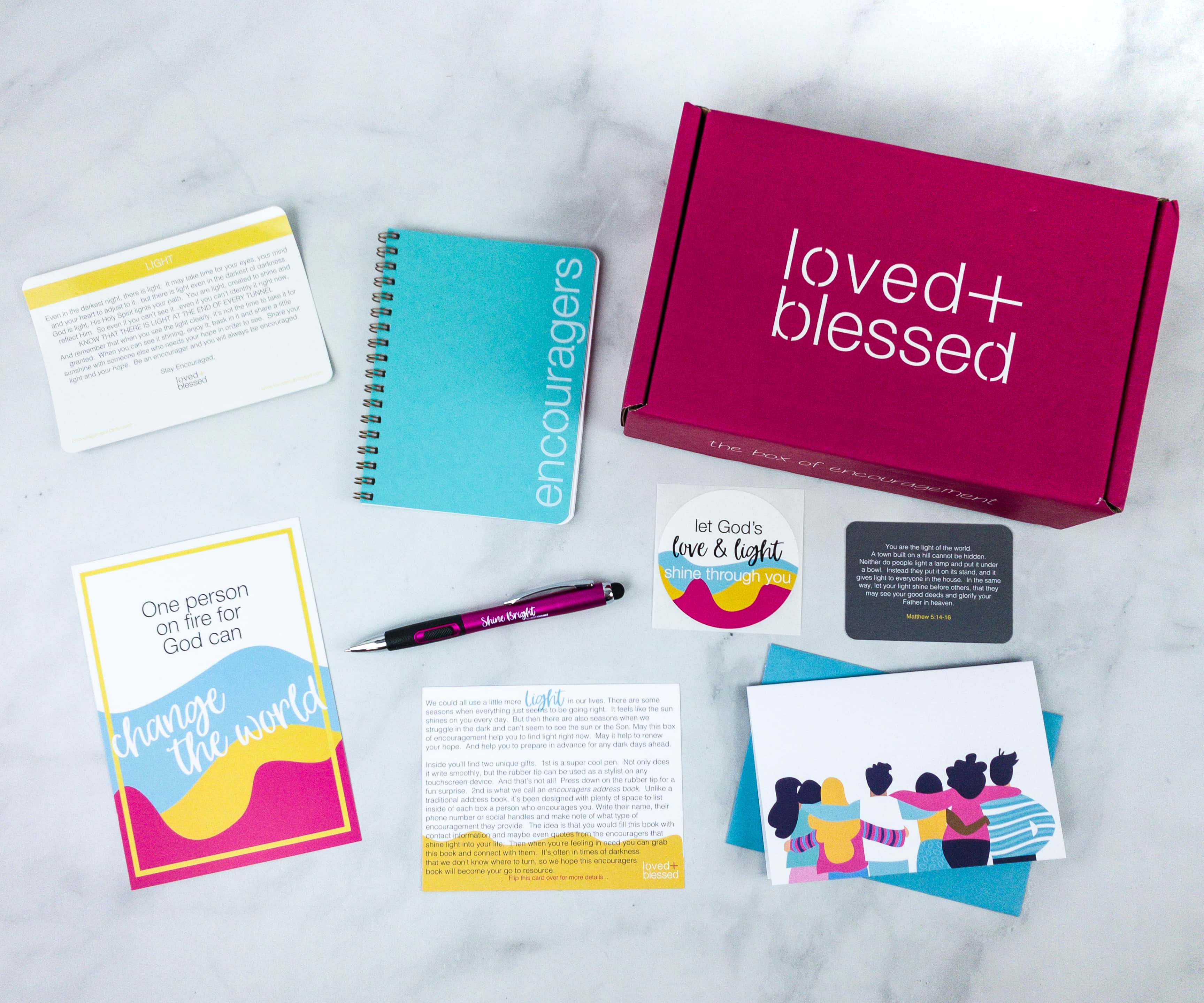 Everything in the May 2020 box!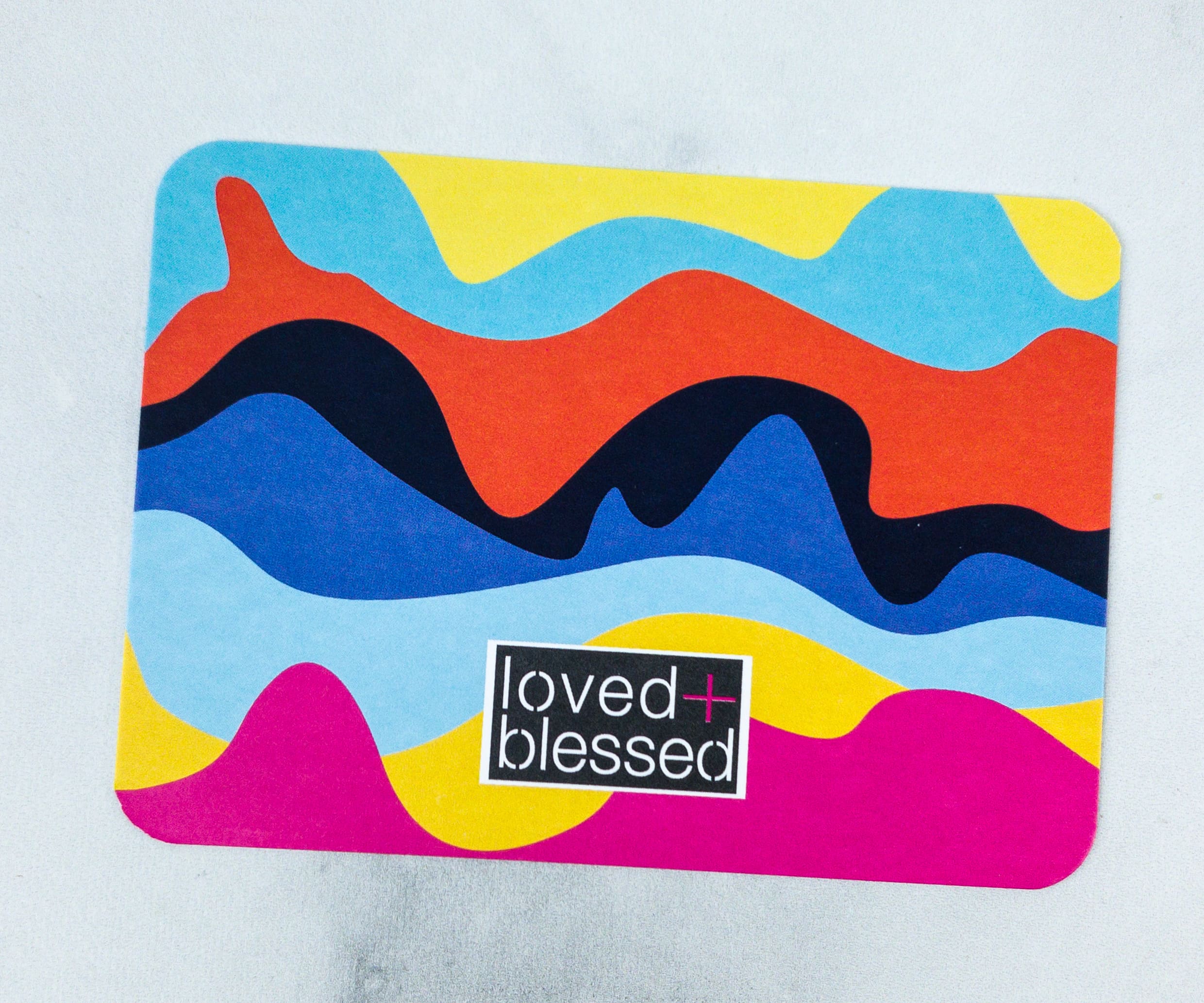 Scripture Card. Every box contains a scripture card! This month, the card looks like it's a colorful abstract art, and the all the colors used are bright and lovely.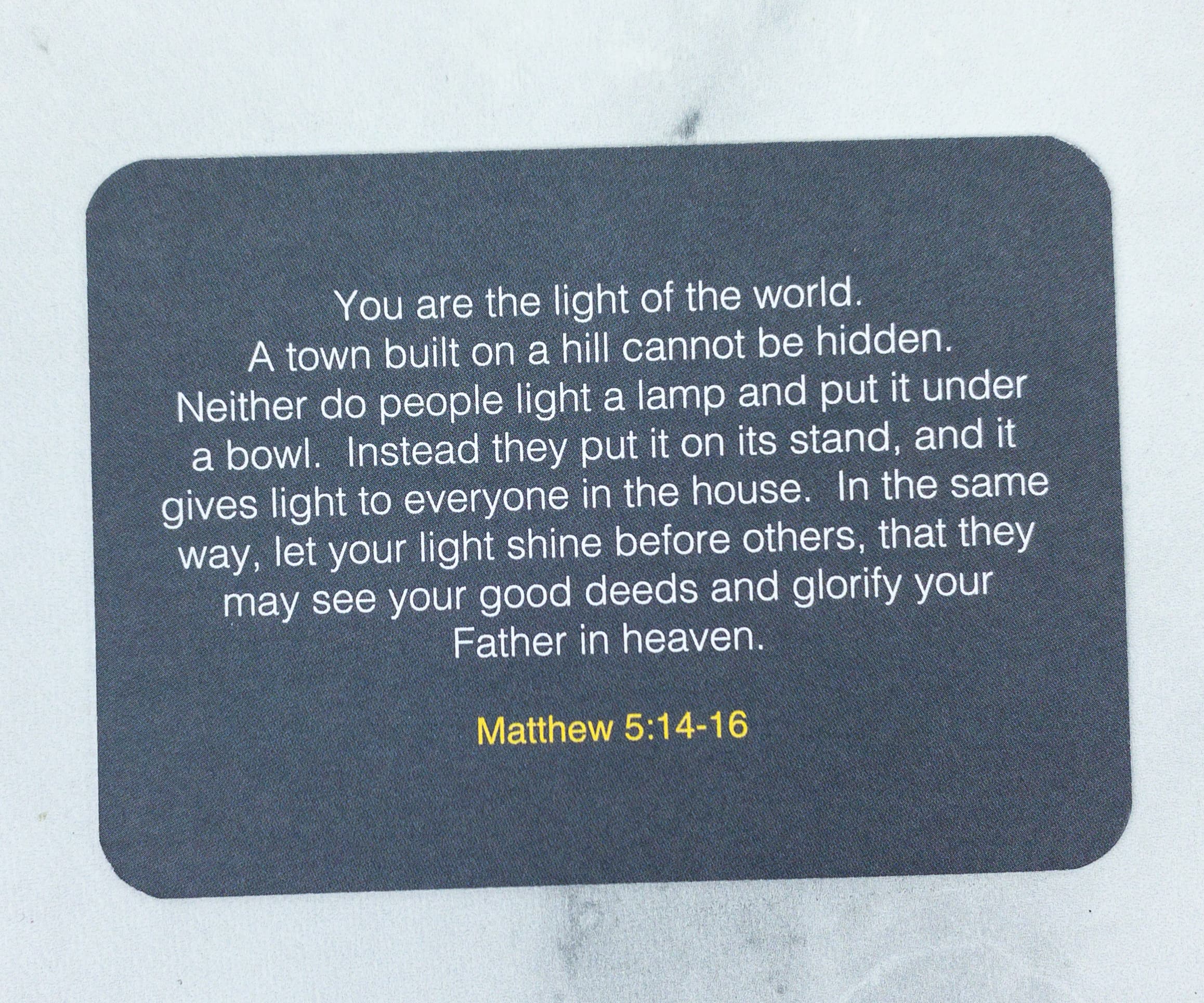 The scripture on the flip side is from Matthew 5:14-16.
You are the light of the world. A town built on a hill cannot be hidden, Neither do people light a lamp and put it under a bowl. Instead they put it on its stand, and it gives light to everyone in the house. In the same way, let your light shine before others, that they may see your good deeds and glorify your Father in heaven.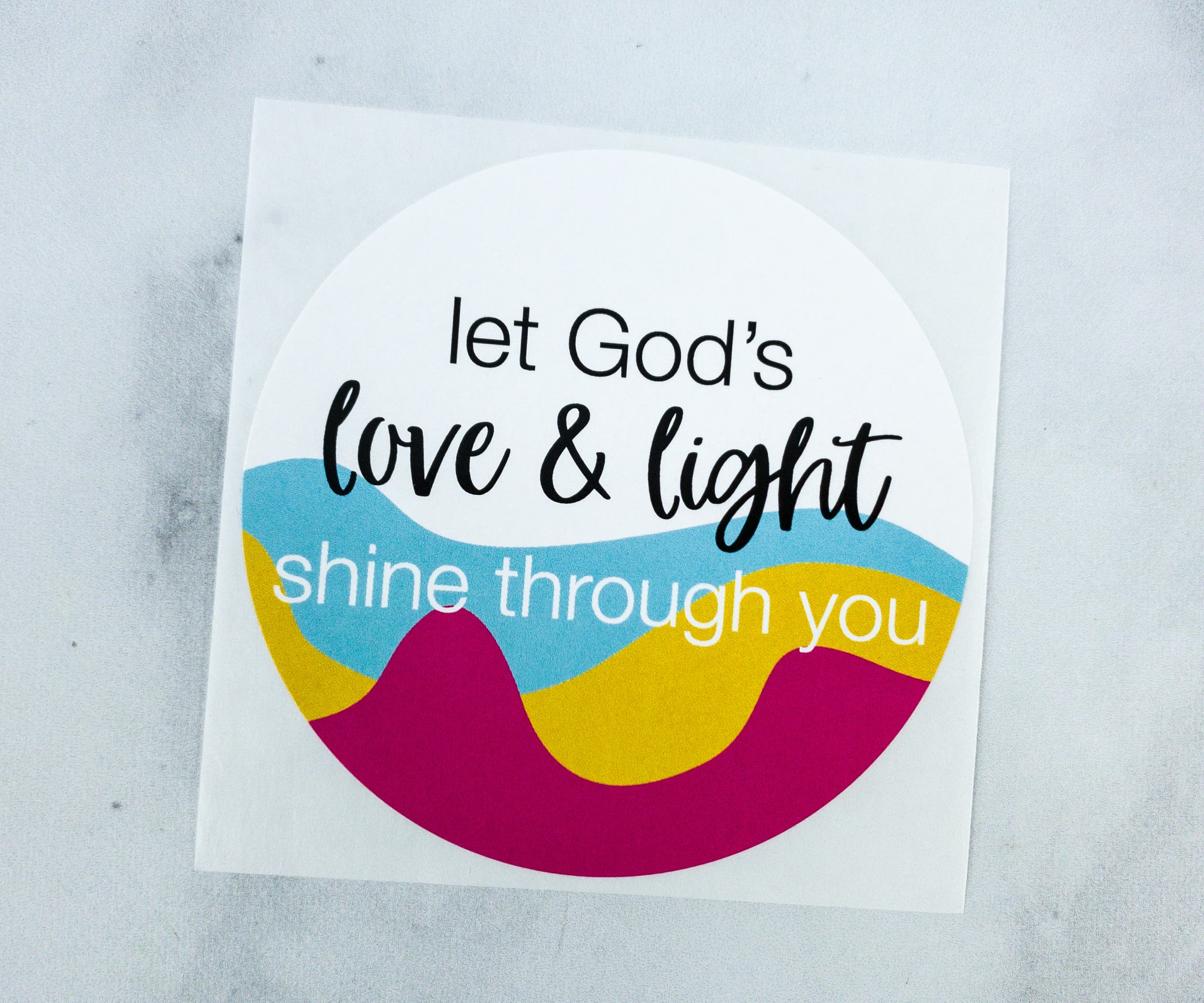 Sticker. Like the scripture card, the sticker this month is also colorful, cheerful, and bright! It reminds us to let God's love and light shine through us! The sticker is a nice addition to notebooks, laptops, or any flat surfaces you would like to add embellishments to.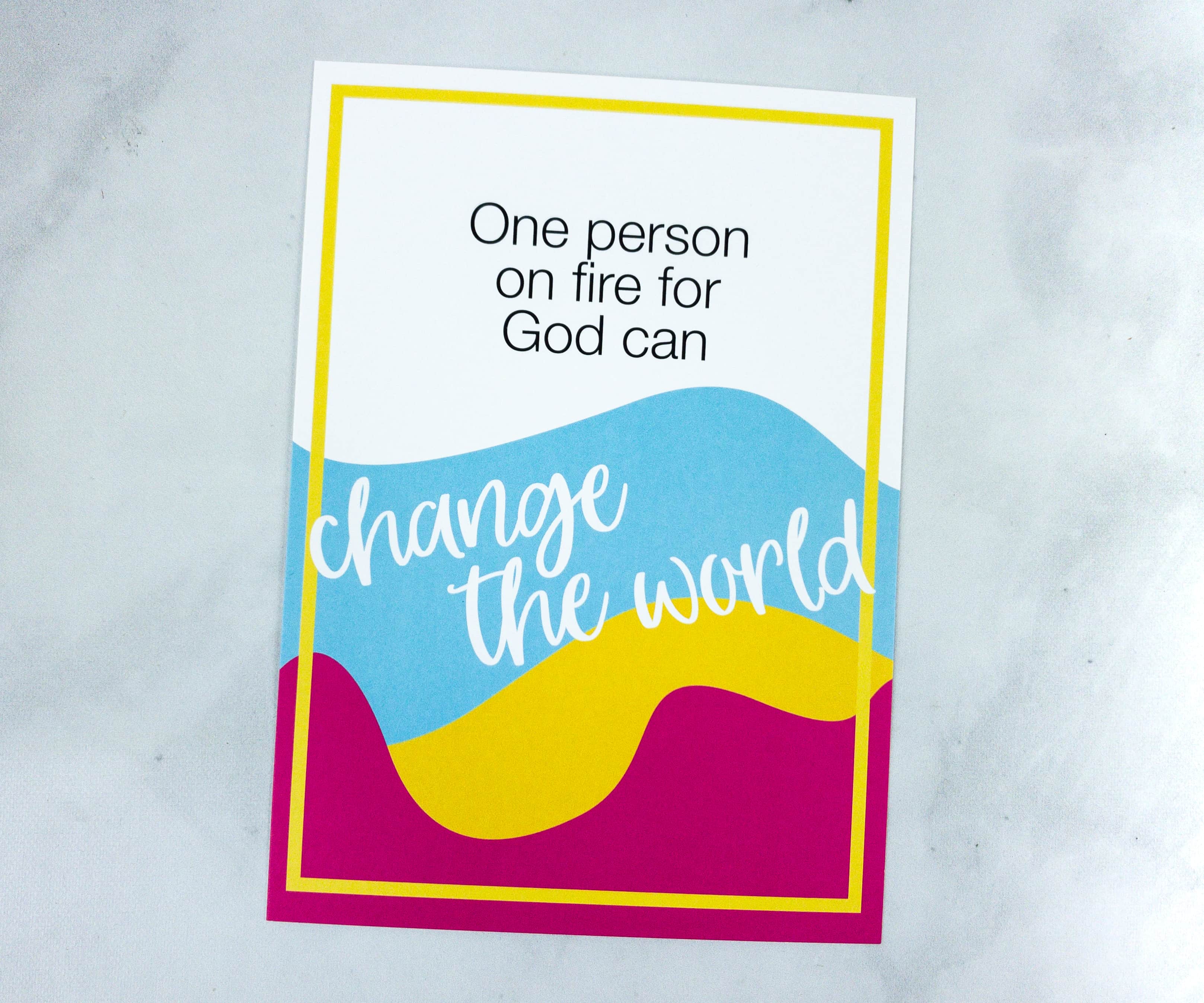 Poster. One of the things I always look forward to in this box is the poster! This month, the poster has the same bright and lovely aura as the scripture card and the sticker, plus some inspiring words too:
One person on fire for God can change the world.
As always, there's another inspiring message on the flip side:
Father, please let this be me.
Encouragement Kit. You can share your light with others through the use of the included Encouragement Kit.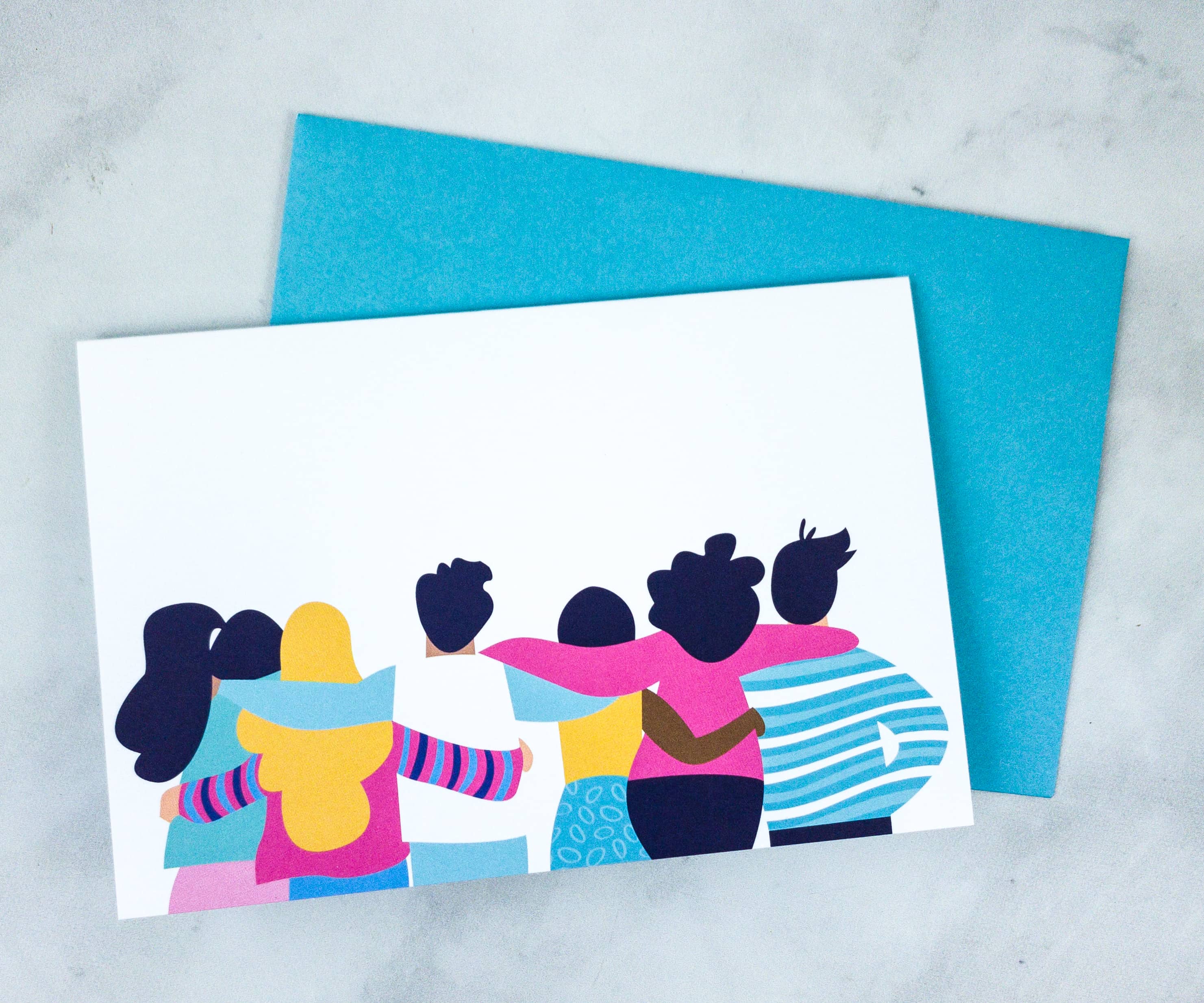 The beautiful card has a nice and heartwarming design that shows a group of people supporting each other. The card also comes with an envelope.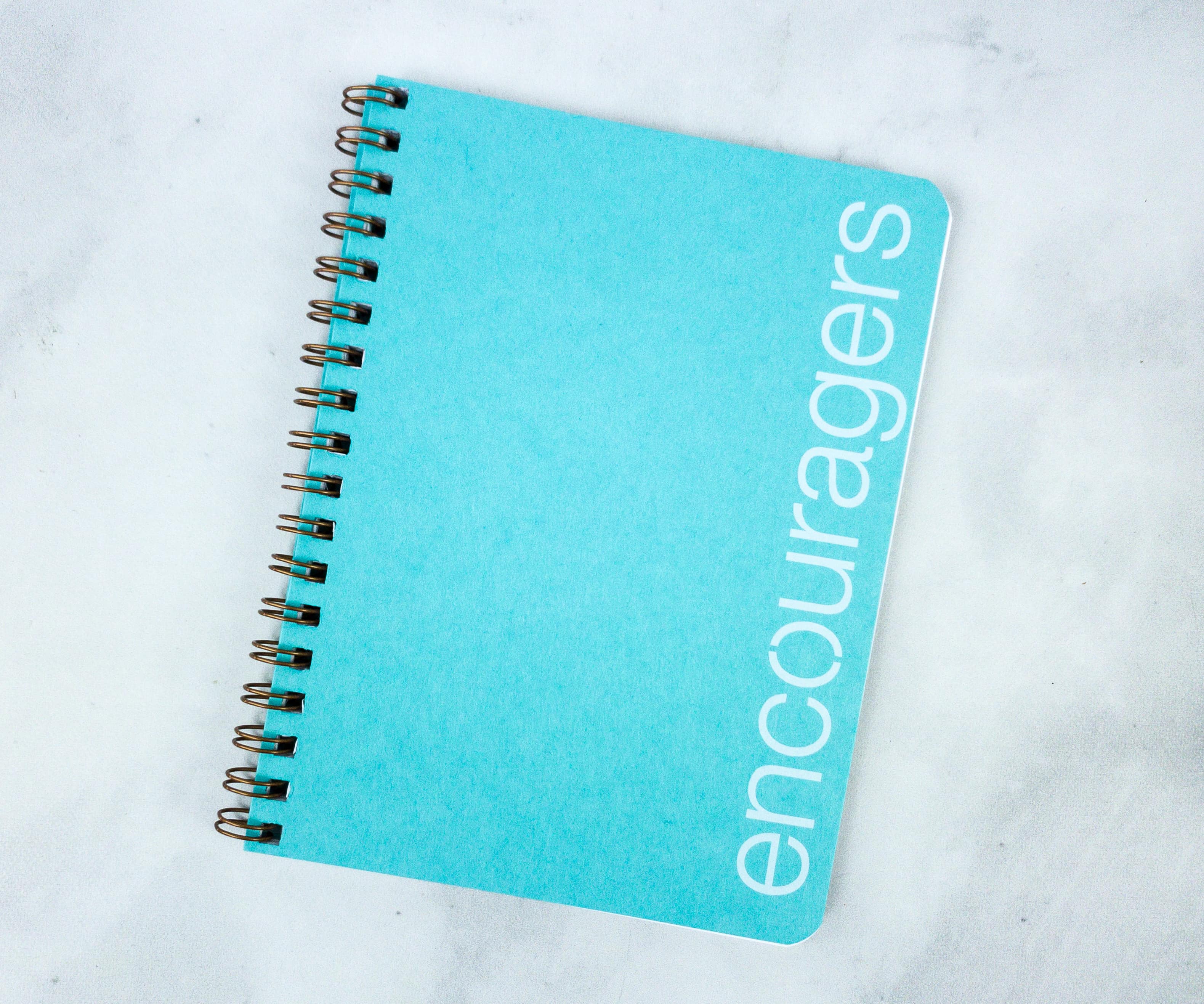 Encourager's Address Book. This is not an ordinary address book, but an encourager's address book!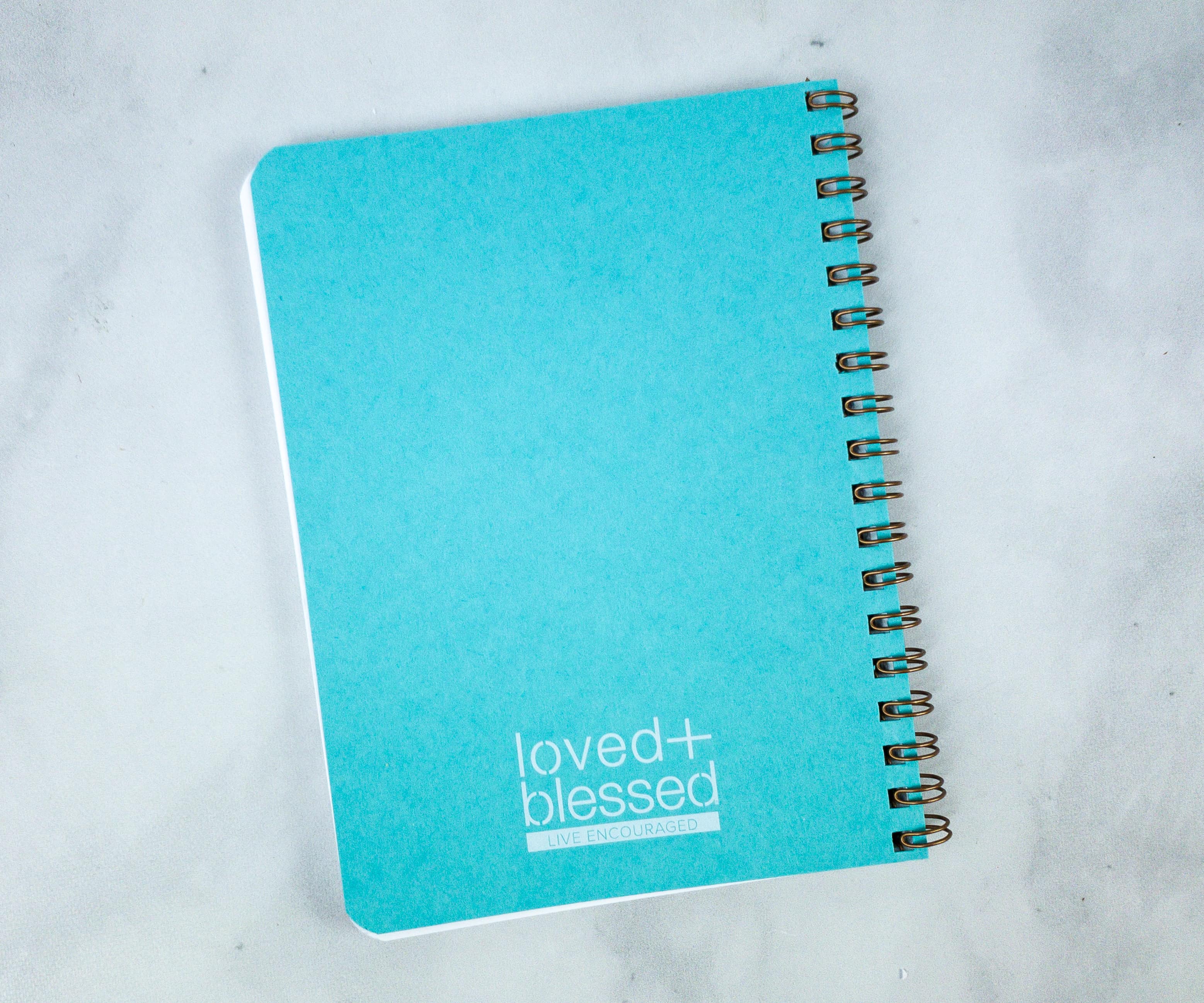 Like the usual address book, you can list the names of people that you need to include but that's not all, it also comes with big spaces for each person that you can fill with other information.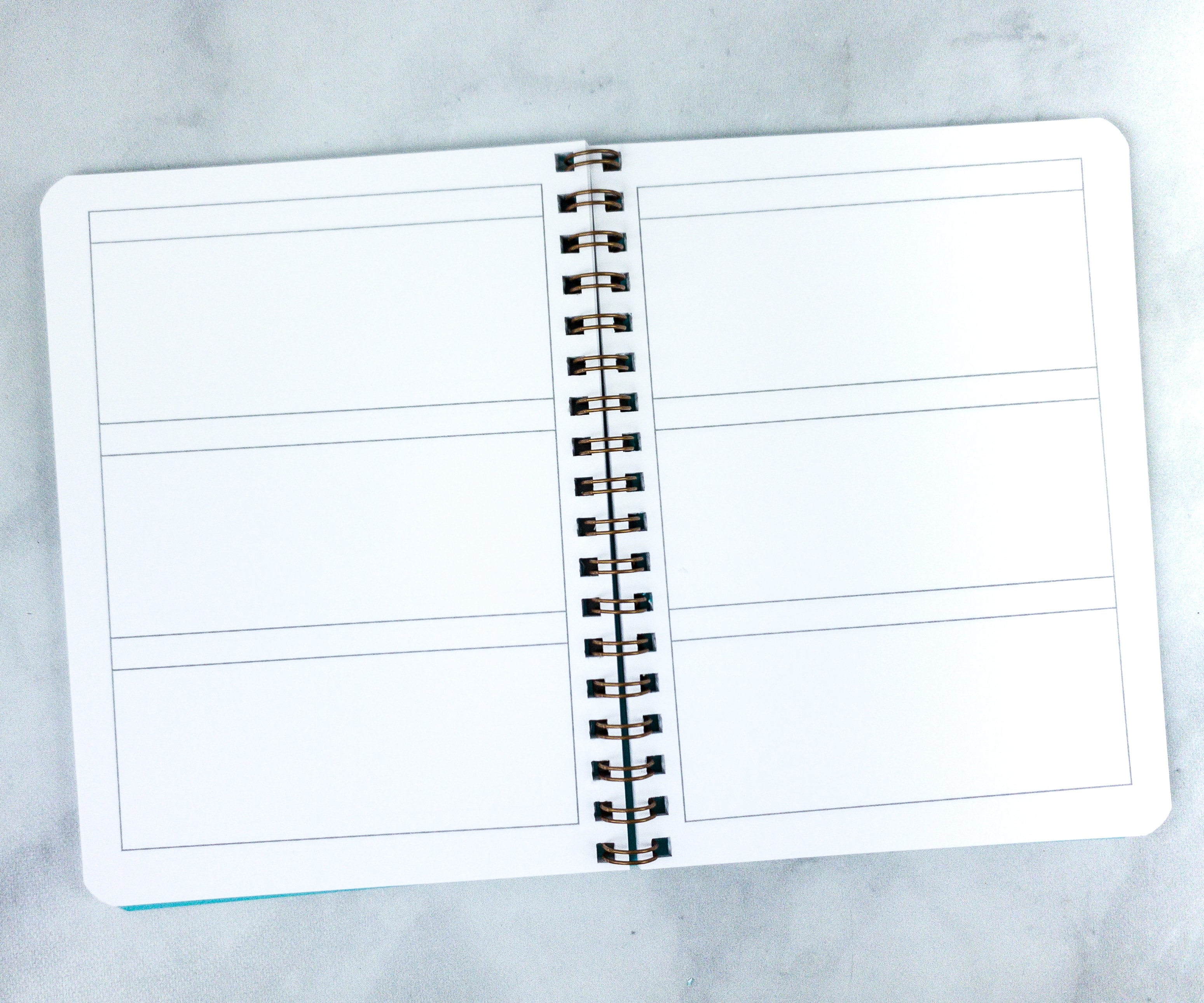 You can write their names, contact details, even social media handles, and encouraging words! You can reconnect easily with these people in times when you feel like your world turns dark and you need some people to shed you some light!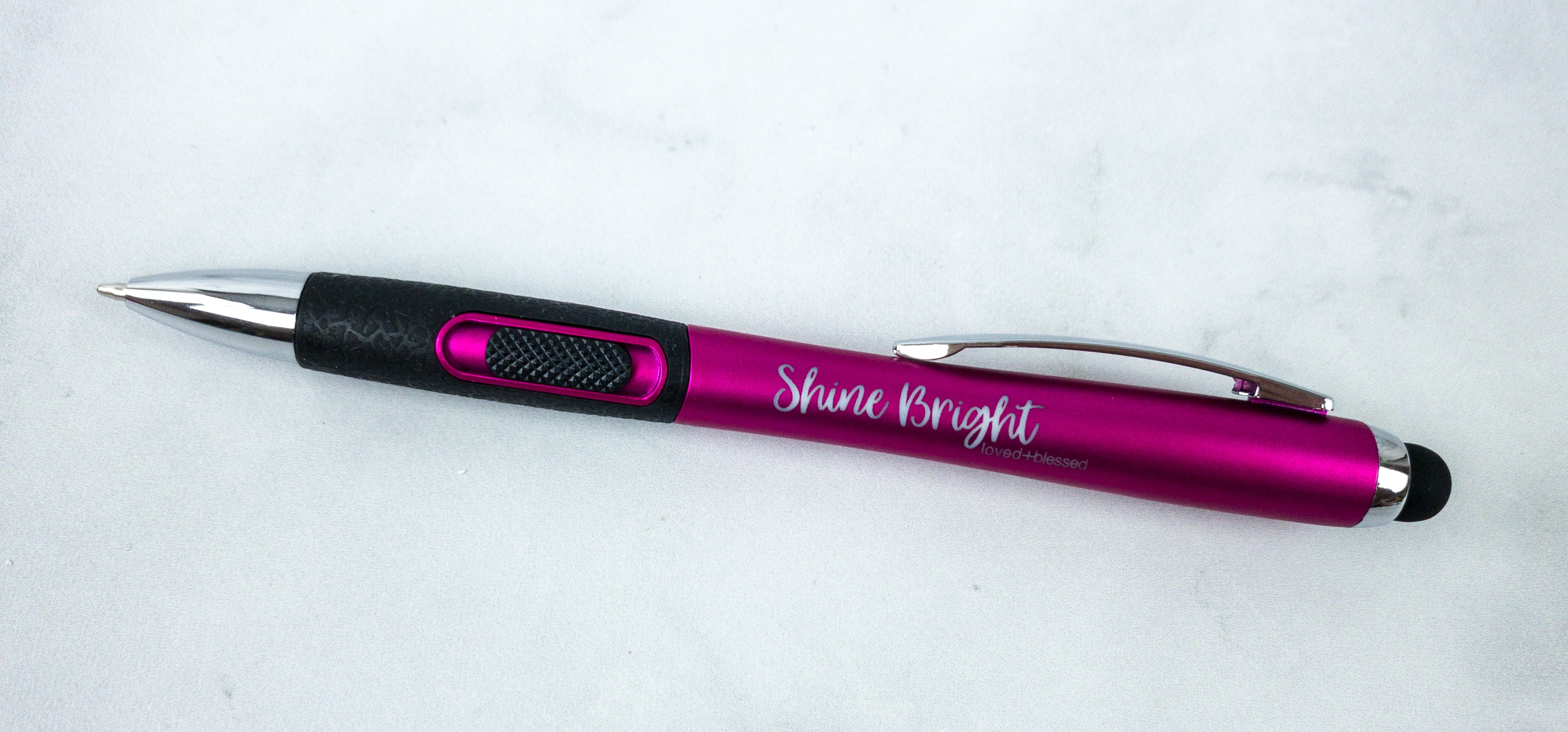 Pen. There's also this pretty retractable pen that you can use to fill the address book with information, or write messages in your Encouragement Kit card!
It's a retractable pen that works as a gadget stylus as well. As you press down on the rubber tip, there's also a fun surprise!
This month's box is amazing as it shows how we can serve as a "light" to other's lives and that believing God can make all things beautiful and possible is another way to see the brighter side of things. We can always share love and light, and by doing that, we can definitely make this world a better place to live in! The themes in this box are all beautiful and having this box definitely makes me feel good!
What did you think of Loved + Blessed this month?