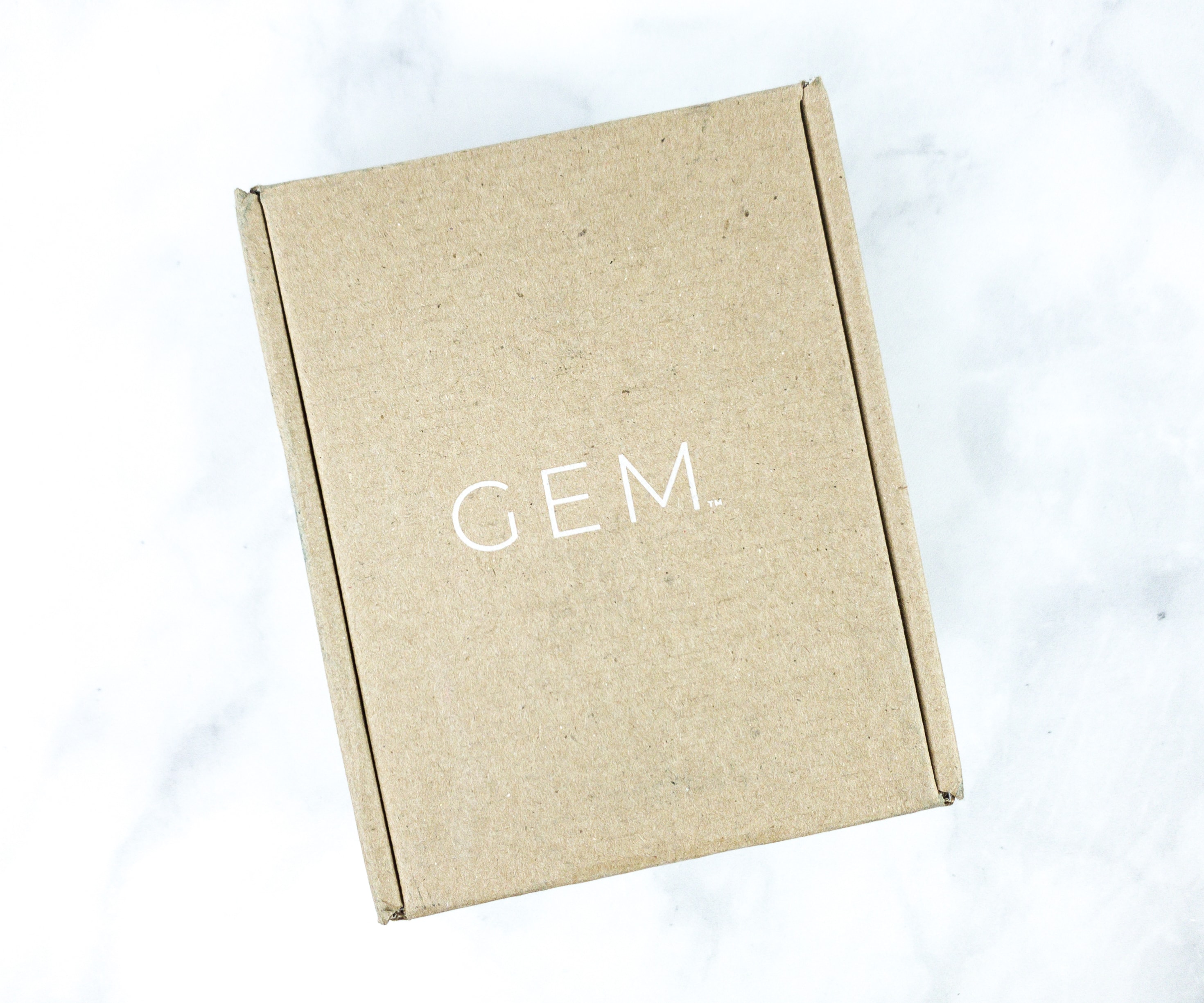 GEM Daily Vitamin Monthly Membership offers supplements formulated specifically for women. The membership costs $39 each month and each shipment will include supplements good for 30 days. Members can also choose one among three available flavors: Peppermint, Lemon, and Cacao.
For those who want to sample everything first, they also have a Trial Trio Pack with 3 packs featuring all flavors. After a month, it automatically converts into a monthly membership.
DEAL: Get 10% off your first order! Use coupon code WELCOME10.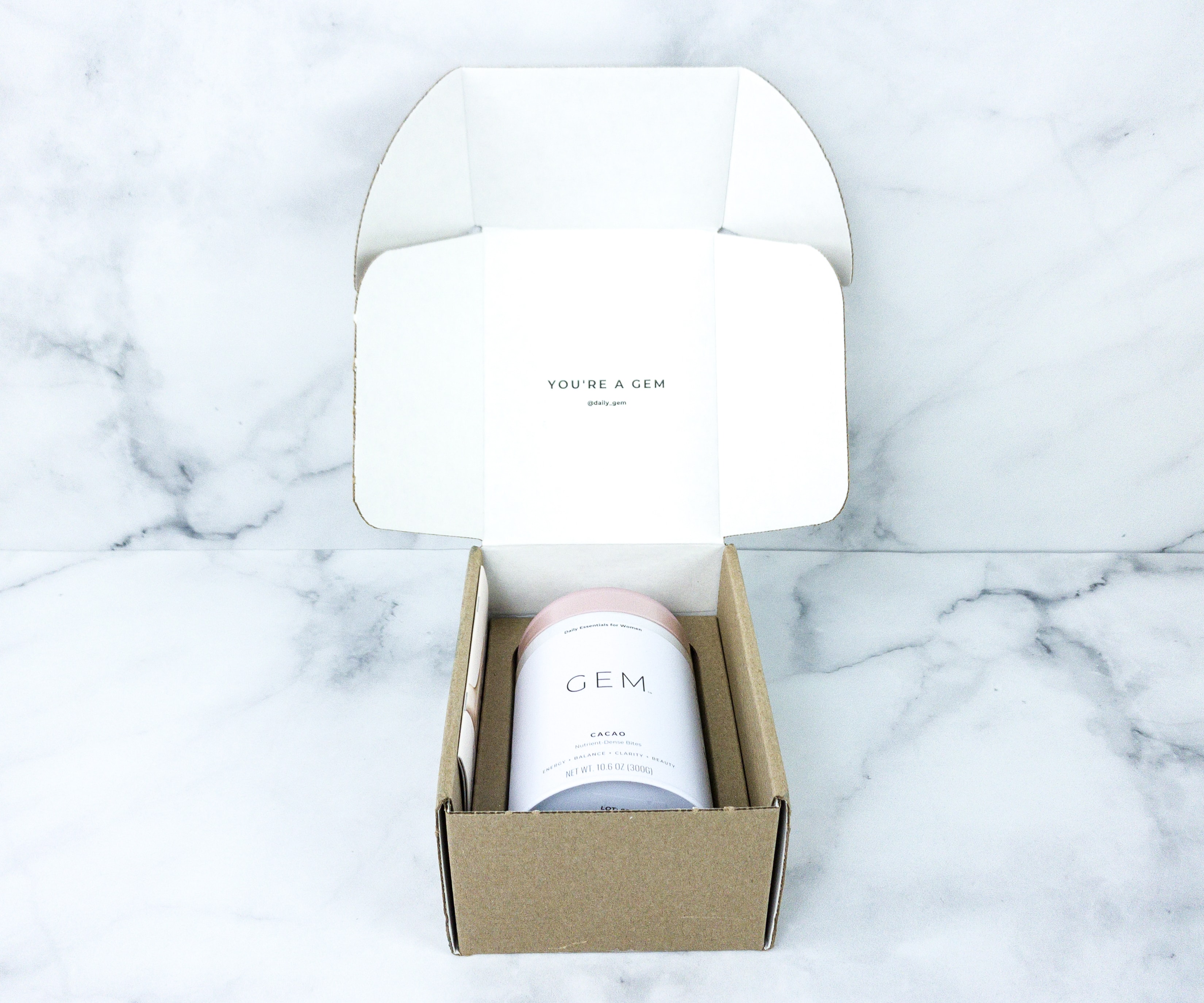 The supplements were packed in a tin can, nestled in a simple brown box.
Aside from the cardboard, there are no other packaging materials.
At the bottom, there's a note that says the tin is reusable. You can just refill it to help reduce waste. The box is recyclable too – great sustainable packaging!
The box also includes a booklet that contains everything you need to know about the supplements.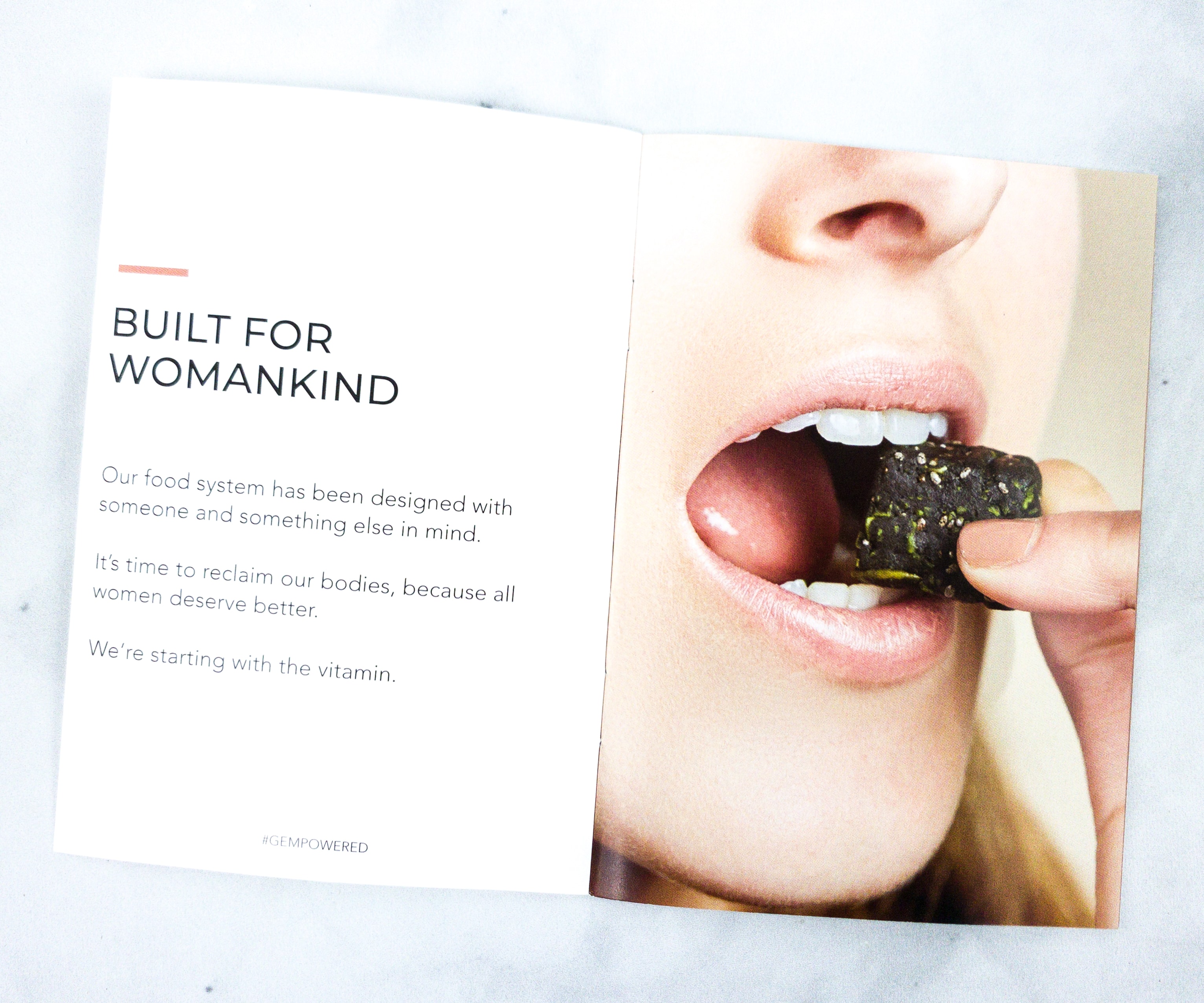 Our food system has been designed with someone and something else in mind.

It's time to reclaim our bodies, because all women deserve better.

We're starting with the vitamin.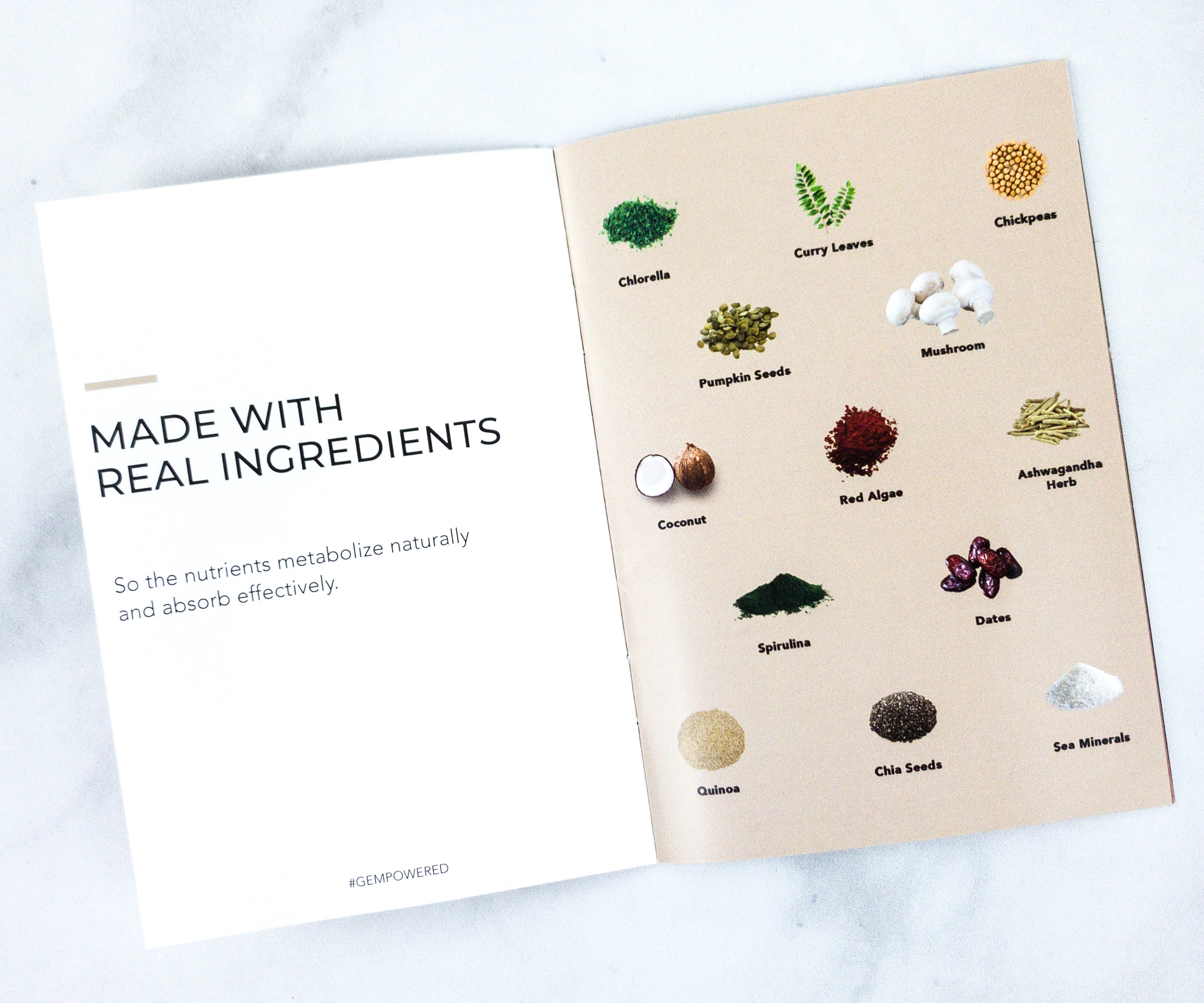 The booklet lists the ingredients used: chlorella, curry leaves, chickpeas, coconut, red algae, ashwagandha herb, spirulina, dates, quinoa, chia seeds, and sea minerals. They're all sustainably and ethically sourced!
These supplements don't contain additives, synthetic fillers, artificial binders, sugar, and other harmful ingredients. It's also vegan!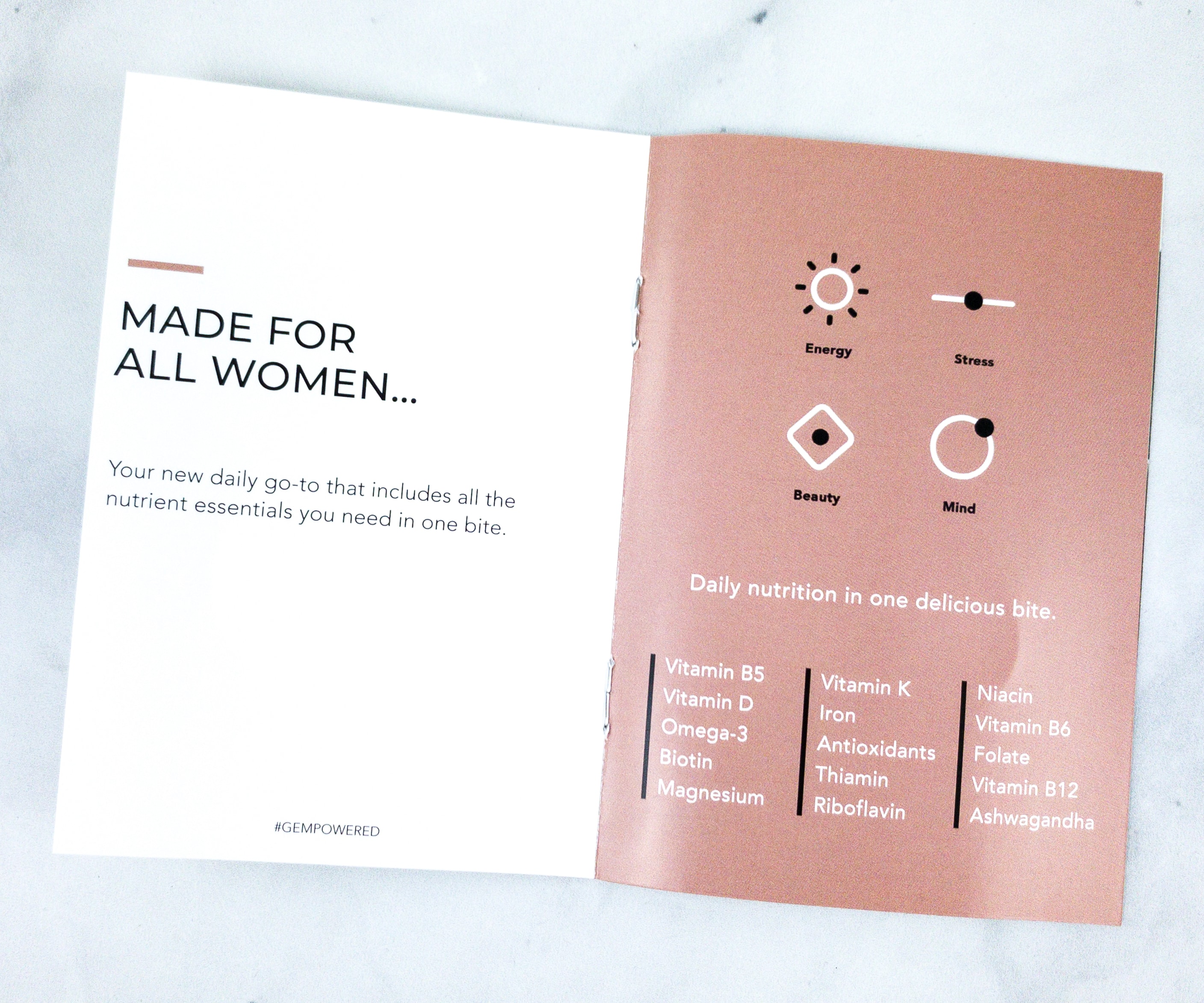 They also listed the 15 vitamins and nutrients you can get, which are good for your mind and energy and also helps eliminate stress and keeps you beautiful. There's vitamin B5, vitamin D, omega-3, biotin, magnesium, vitamin K, iron, antioxidants, thiamin, riboflavin, niacin, vitamin B6, folate, vitamin B12, and ashwagandha.
These supplements are also plant-based, sustainably-sourced, algae-powered, and minimally-processed, which only means one thing: there's no harm done to the environment when they were made.
Lastly, the booklet includes a photo of GEM's Founder & CEO.
Everything in my box!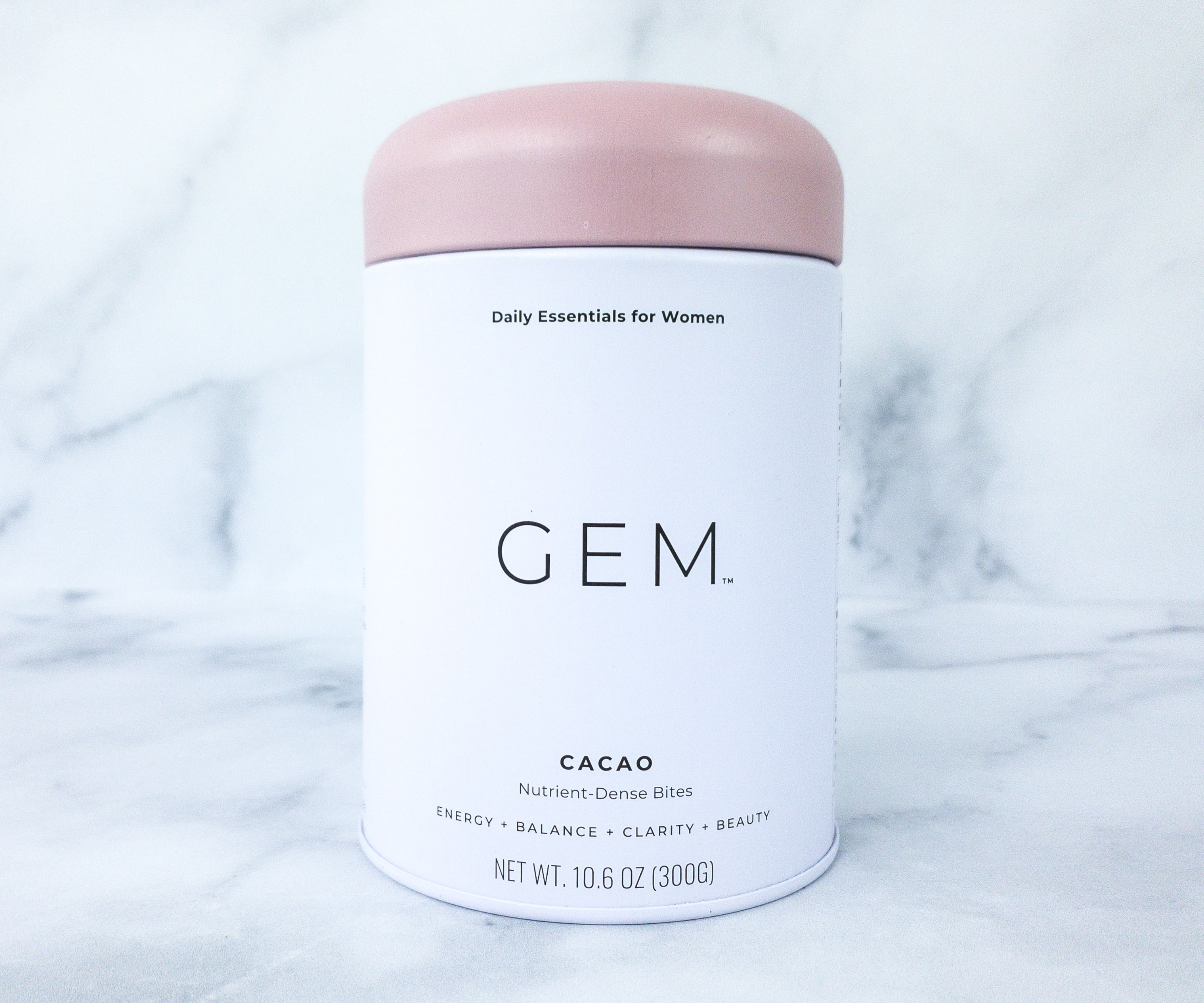 Gem Cacao Nutrient-Dense Bites ($39) We have the Cacao variant!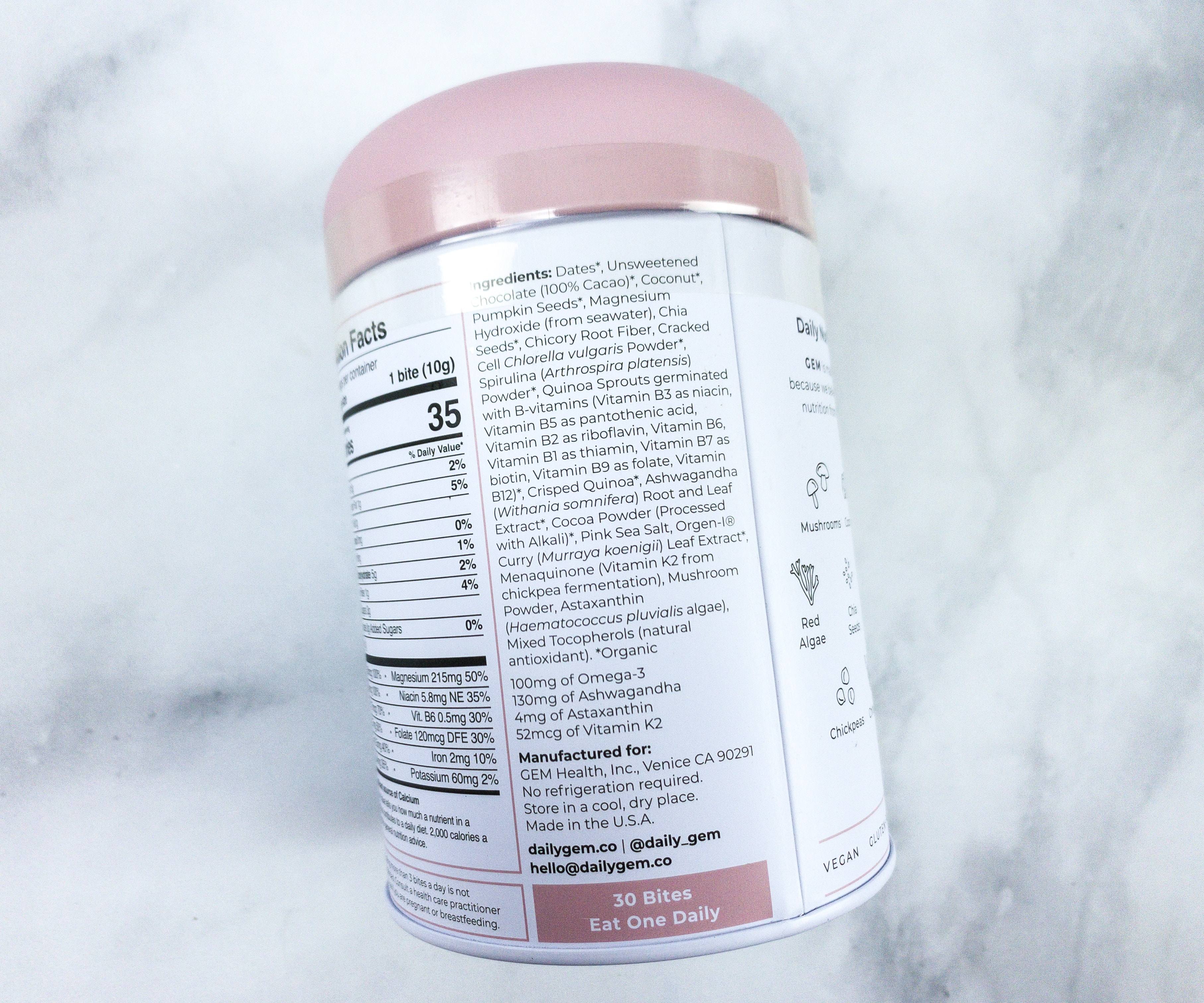 The tin can has a rundown of all the ingredients used. The recommended intake is one bite daily.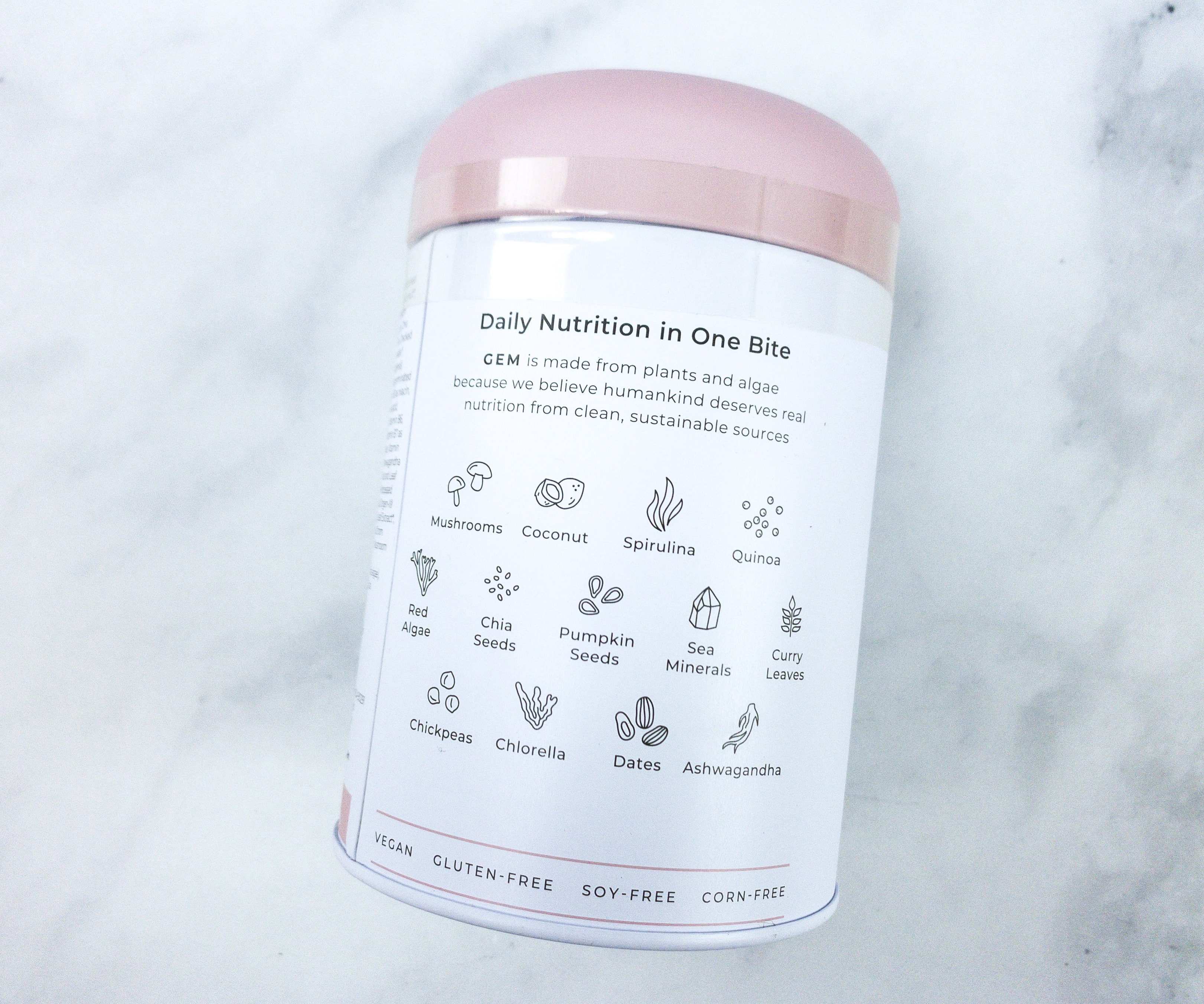 Even the tin can is well-labeled, so you really know what's going inside your body.
According to the label, it contains 35 calories per serving.
There are two layers of lids to secure the contents!
Here are the bites! They look like simple snacks, but they actually contain a lot of nutrients and vitamins that your body needs!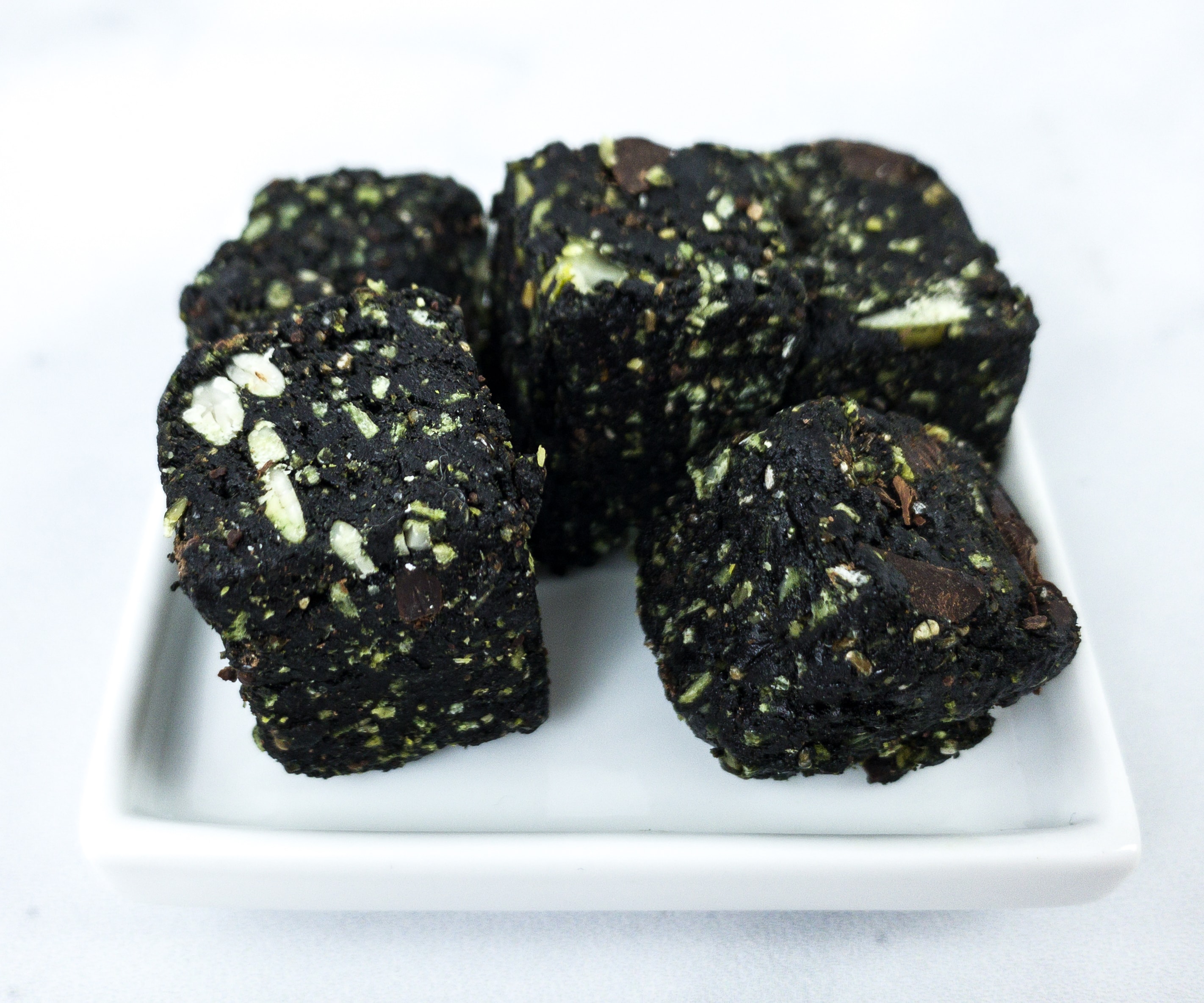 Since these are made with real food, they get easily absorbed by the body. You can eat it on its own, whether in the morning, afternoon, or night. They're a great alternative if you can't stand swallowing pills!
Each piece is chunky and chewy. The texture is really nice!
I could taste some coconut and dates in here as well. It doesn't really feel like eating a vitamin supplement except there's a bit of an aftertaste. The cacao flavor is earthy and was the right choice for me.
Future refils come in a sustainable compostable and recyclable pouch – just pour them right into your tin! FYI, Gem also makes a travel tin that you can buy for $5 to take your Gems anywhere you go.
GEM makes it easy for women to get the nutrients and vitamins we need to maintain our health. I love that their supplements come in easy-to-eat bite-sized pieces and aren't packed with sugar like gummy vitamins. The variant we have, Cacao, tastes pretty yummy. I prefer whole food vitamins so this is a good option for any woman that does too! I also appreciate the company's eco-friendly efforts by using sustainably sourced ingredients and as minimal processing as possible. Taking the Gem daily essentials also makes supplementing easy, they've selected some great additions that help with stress, energy, and mood! I'm impressed with my first package and I'm looking to try the other flavors, lemon and peppermint, as well!
What do you think of this month's box?