We have the sixth spoiler for the  CAUSEBOX Summer 2020 Box!  This box begins shipping in mid-late June. HOWEVER the Summer 2020 box has sold out. If you sign up now, you will receive the Summer Welcome Box. Check out the Summer Welcome Box. 
The Summer Box is stuffed with a range of products that will add a splash of self-care to your summer. We curated a collection that showcases the best in ethical and sustainable brands, highlighting companies that not only are doing the right thing, but also delivering the highest caliber products. This season's selections are worth over $250.
DEAL: Save 20% ($10.99) on your first box when you use this link and coupon code WELCOME20!
Each box includes:
Honua Hawaiian Skincare Malu Day Cream SPF 30
OR
Savhera Essential Oil Roll-On Duo
OR
Matr Boomie Fringe Earrings
Wherever you plan to spend your summer, Spoiler No. 6 has just the thing to elevate your experience. Where will you be?

1. "I'm headed for the great outdoors!" Whether that's your front yard or the Pacific Crest Trail, protect both your skin and the environment with the Malu Day Cream SPF 30 from Honua Hawaiian Skincare! "Malu" means shade, shelter, protection, and peace, and pretty accurately sums up the goals of this luxurious, jasmine scented day cream. This creamy protective barrier uses traditional Hawaiian botanicals and reef-safe ingredients, like broad spectrum non-nano zinc oxide and healing laukahi, to help nourish the skin while providing effective sunblock against UV rays. Through our partnership, proceeds of this product will go to Sustainable Coastlines Hawaii and Breast Cancer Prevention Partners.

2. "You can find me on my yoga mat!" If you'll be looking inward this season, opt for the Essential Oil Roll-On Duo from Savhera! This set of two essential oil blends makes it easy to intentionally set the mood, wherever you are. Secret Zest is made with citrus and geranium to elevate your spirits, while Tracy's Grace has a calming, woody scent to help you relax and refocus. Each Savhera blend is a celebration of new beginnings and restored joy, contributing to dignified employment for survivors of sexual exploitation in India and the United States that comprise their team.

3. "Wherever I am, I'll be wearing the new sundress I bought back in January to get myself through the winter!" Elevate your look with the Fringe Earrings from Matr Boomie! These brass and fringe earrings were handmade in Northern India, so no two are exactly alike. Matr Boomie is a fair trade collective that blends the traditional art forms of India with timeless and modern design aesthetic, bringing people and cultures closer together. The creation of these earrings supported 1500+ artisans.

Shot by CAUSEBOX members @katlaiuppa & @arielleestoria on Instagram.
PLUS:
AltCooking Hub Silicone Stretch Lids – 6 piece set
SPOILER NO. 5! ? Leftovers thanks to all that cooking you've been doing at home? We've got you covered — literally!

Maybe it's a stretch, but we're coming to you with back-to-back spoilers this week. *It's a holiday, after all.* In every core Summer Box, we're including a Set of 6 Silicone Stretch Lids from AltCooking Hub! ?

Whether this is a product that's been on your list for months (?‍♀️) or your ears are perking up hearing about it for the first time, keep reading to learn more about why we're so over the moon to be including it.

We're always on the hunt for better alternatives, especially to single-use plastics, and these ultra-stretchy, clingy, and convenient silicone lids are designed to replace the ziplock bags, plastic wraps, and aluminum foils that we find ourselves reaching for so often in the kitchen. They'll conform to any shape (round, oval, square, rectangular — you name it!) to create a secure, leakproof seal that you can put in the microwave, refrigerator, freezer, AND dishwasher!

AltCooking Hub is in the business of finding alt(ernatives) to everyday kitchen essentials, taking normal household items and innovating products that helps improve our quality of life while all preserving our environment.

And for those wondering: yes, they'll even fit the Set of 3 Bowls ? Shot by CAUSEBOX Members @erikaraxworthy & @katlaiuppa on Instagram.
PLUS
Pepper + Vetiver Nesting Bowls
 Prepare to be amazed when your Summer CAUSEBOX arrives, strangely heavier than usual, and includes a Set of 3 Nesting Bowls! "HOW DID THEY DO IT!" you might even hear yourself say aloud.

This set was custom made for CAUSEBOX in collaboration with Pepper + Vetiver and Erinrwolf.art with a two-tone, watercolor design and includes a large salad bowl, a medium cereal bowl (for all the cereal you've been eating for dinner), and a small dessert bowl. Use them for a big, colorful salad or an ice cream sundae, to display your jewelry or knick knacks, or, simply place them on a shelf to admire!

Pepper + Vetiver believes that home isn't as much a place as it is a feeling — a feeling of belonging, centering, comfort, and love. Incorporating the right home style and decor can allow you to create a warm, welcoming and comforting environment with a positive influence on your mental and physical well being!
They also believe that this sense of belonging should extend beyond the walls of the house you live in, and support the Malala Fund in their effort to provide girls from all cultures and backgrounds with a sense of belonging, comfort, and opportunity in this world.

More than 130 million girls are out of school, and with the Summer Box, you support the Malala Fund and ensure that every girl has the opportunity to learn and lead 
PLUS ONE OF
[Shot by CAUSEBOX member @rowanmetzner on Instagram]
Nanaka Juice Cleanse Citrus Bath Salts
OR
Doctor Rogers RESTORE® Healing Balm
Go on a juice cleanse — without the celery juice! Introducing a new end of the day ritual: grab a book, light a candle, add Nanaka Juice Cleanse Citrus Bath Salts to a relaxing bath all to yourself, and soak it up as vibrant citrus oils polish and brighten the skin for a fresh-pressed juicy glow, while epsom salts remineralize and detoxify the body and calm the mind.
Become the friend you wish you had — the one who always has good advice, a stick of gum, and Doctor Rogers RESTORE® Healing Balm on hand! This multitasking miracle worker (the Healing Balm, not you) is good for just about everything: chapped lips, flyaways, eyebrow styling, cuts and scrapes, eczema, dry nails, and so much more.
PLUS
PMD Clean ($99 value) – Blush, Teal, or Navy – Annual Members Select Color
 The PMD Clean ($99 value) is featured in every Summer CAUSEBOX! Bring the spa home to you – with the ultimate self-care tool! It firms, tones, and lifts by breaking down dirt and oil from within your pores at 7,000 vibrations per minute! Its flexible wand allows you to deeply clean in the difficult spots (like your nose), and it is made from ultra-hygienic silicone, which means it's waterproof, antibacterial – and you'll never have to replace expensive, wasteful, disposable brush heads! ?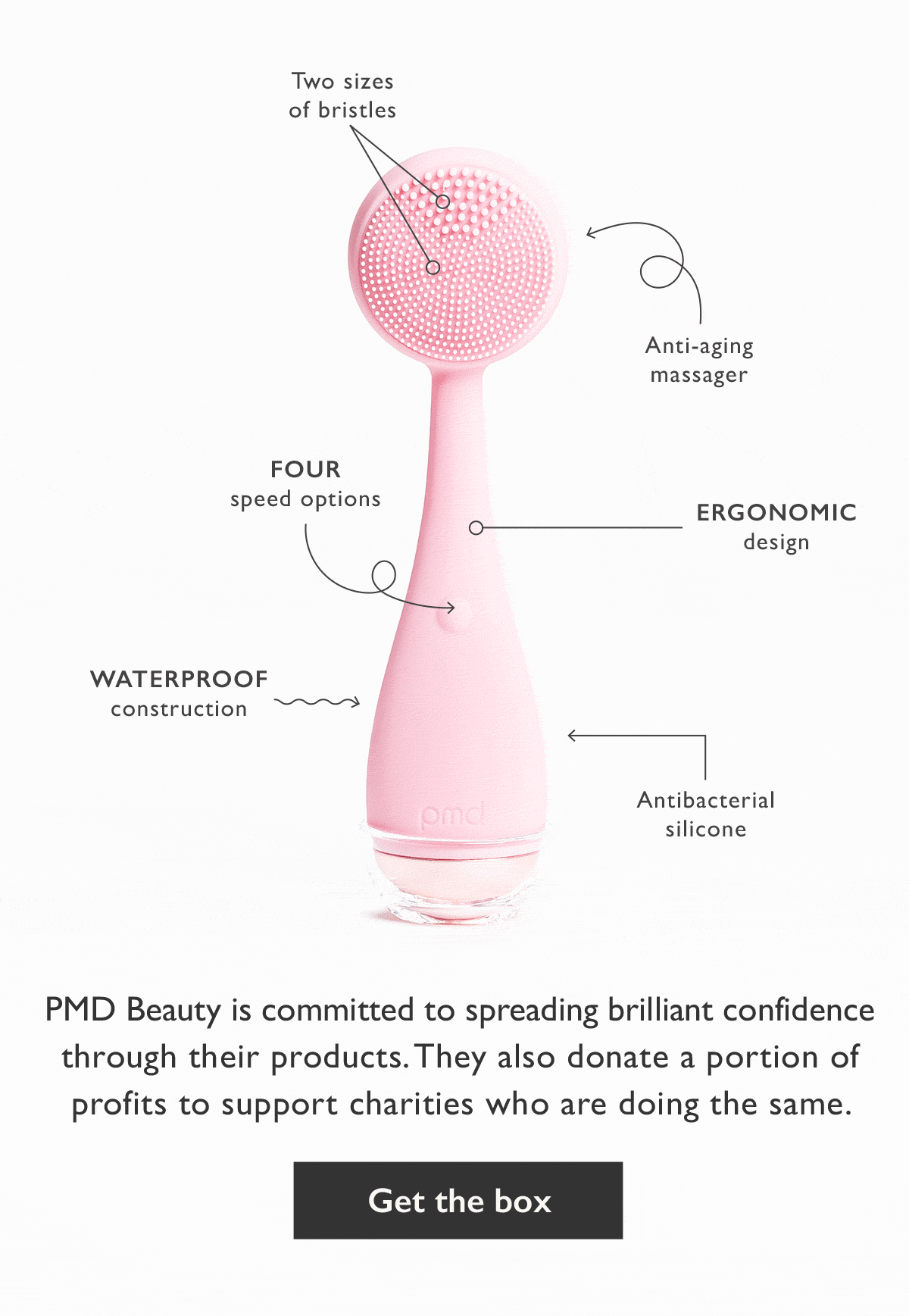 AND
Feya Candle Co. Reed Diffuser ($35 value) –  Bergamot & Grapefruit or White Tea & Ginger – Annual members choose
We partnered with Feya Candle Co. to create these reed diffusers inspired by ice pops and sunshine. The White Tea & Ginger scent recalls the Florida Gulf Coast, its clear waters and sweet scent. Bergamot & Grapefruit pairs bright citrus with a calming finish. Annual Members take their pick. A $35 value. Feya Candle Co. partners with organizations around the world to give meals to those in need. To date, they have donated over 45,000 meals.
And the featured artist for the Summer 2020 box:
For each and every box, we work with a different illustrator from around the world to set the tone of the season, working together to create something beautiful to brighten up your doorstep!
Our summer artist, Anna Kövecses, is a Hungarian-born illustrator who lives in a small seaside village on the Mediterranean island of Cyprus! A mama of three small kids, Anna loves baking fresh bread in the morning, picking oranges, and growing veggies in her garden.
Think of the joyful and geometric illustrations of the Summer Box as a recipe for the perfect summer day: inspiring you to fill each day with a good book, fresh fruit, color, and rest.
Inside, you'll find all kinds of products hand-selected to add a splash of self-care to your summer — but let's not get ahead of ourselves
Can you guess what might be inside?
More about CAUSEBOX:
We have two goals. To build a community of women who support women, and to help you discover products that are ethical and sustainable.
CAUSEBOX is a quarterly subscription box curated with socially conscious products for women. In each box, you'll receive 5-8 seasonal lifestyle products that are focused on ethical and sustainable production, donate a percentage of profits to charity, or aim to inspire and empower others.
Seasonal Surprises Receive exclusive products that give back, every three months.
Perks for Annual Subscribers

Personalize the products in your box each season, and discover more in the curated members-only shop.

Make a Difference

CAUSEBOX curates products that are making the world better. They've created a community that cares about people and the planet.