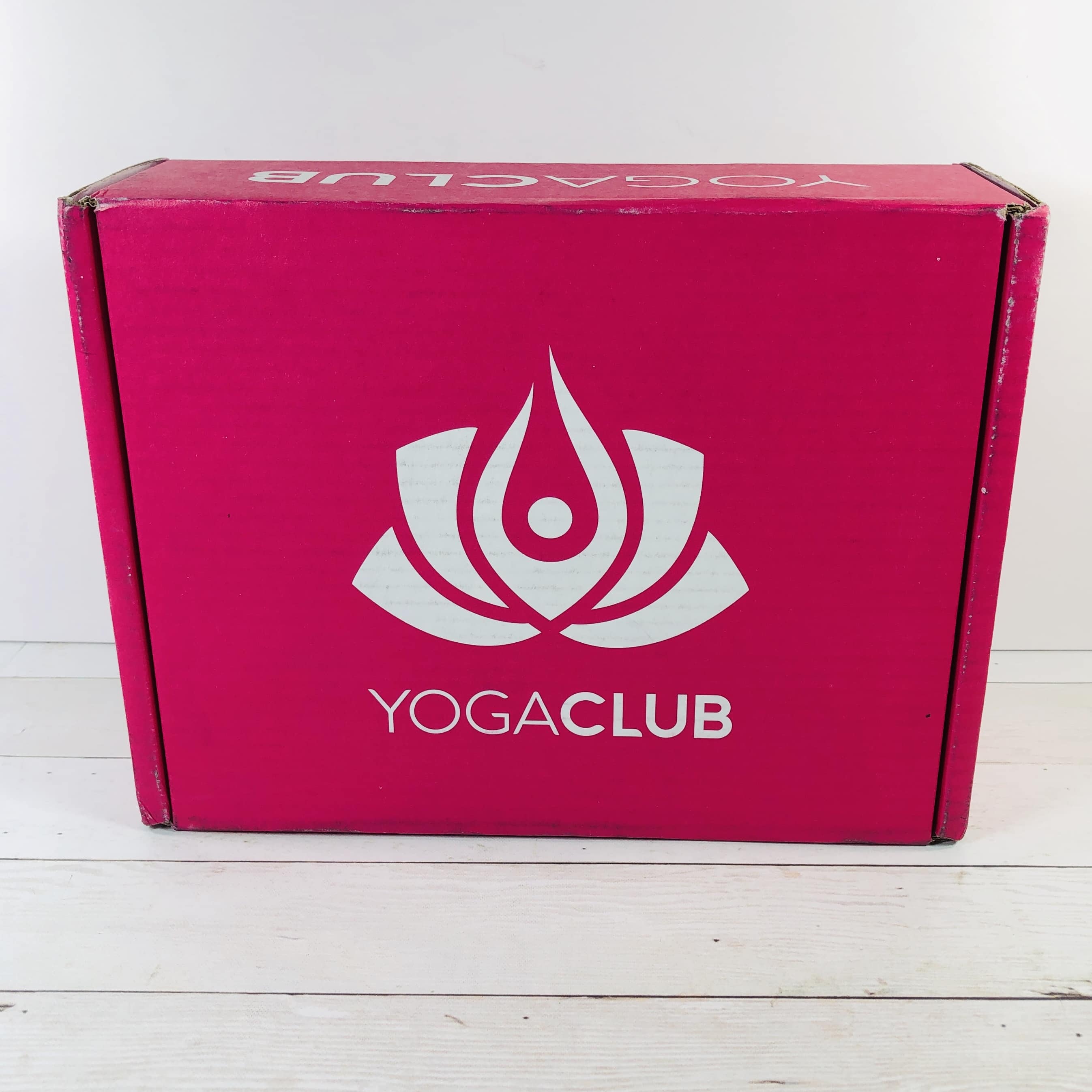 YogaClub is a monthly yoga clothing and apparel subscription box curated based on your preferences. They send brand name clothes, but at a fraction of the retail prices! Upon sign up, there's a fun style quiz that subscribers can use to tell them about your style preferences. The quiz has been updated in the last couple of weeks to better fit you. You can now add you height and specify your body shape. You can subscribe to the Guru Monthly for $79. Shipping is $6.95 to USA and $9.95 to Canada, Alaska & Hawaii. They are also shipping to the UK.
DEAL: Use the coupon code HELLO to get your YogaClub Guru Box subscription for just $59 for life! That's $20 savings per month.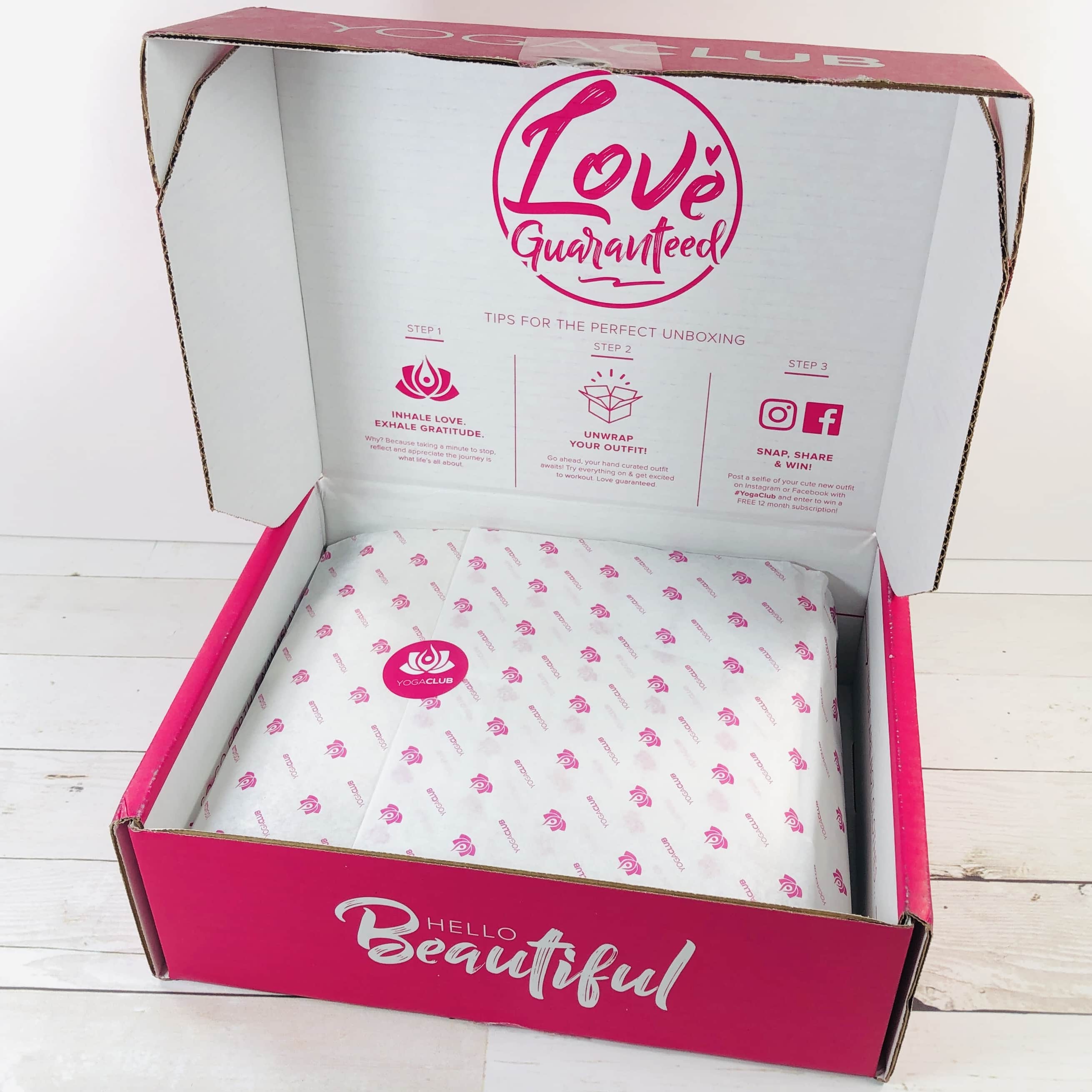 Yoga Club now has services to make exchanges on your items, and there's even a community for Canadian subscribers!
Everything was nicely wrapped in the box.
Everything in my box! I received a sports bra, a layering top, and some leggings.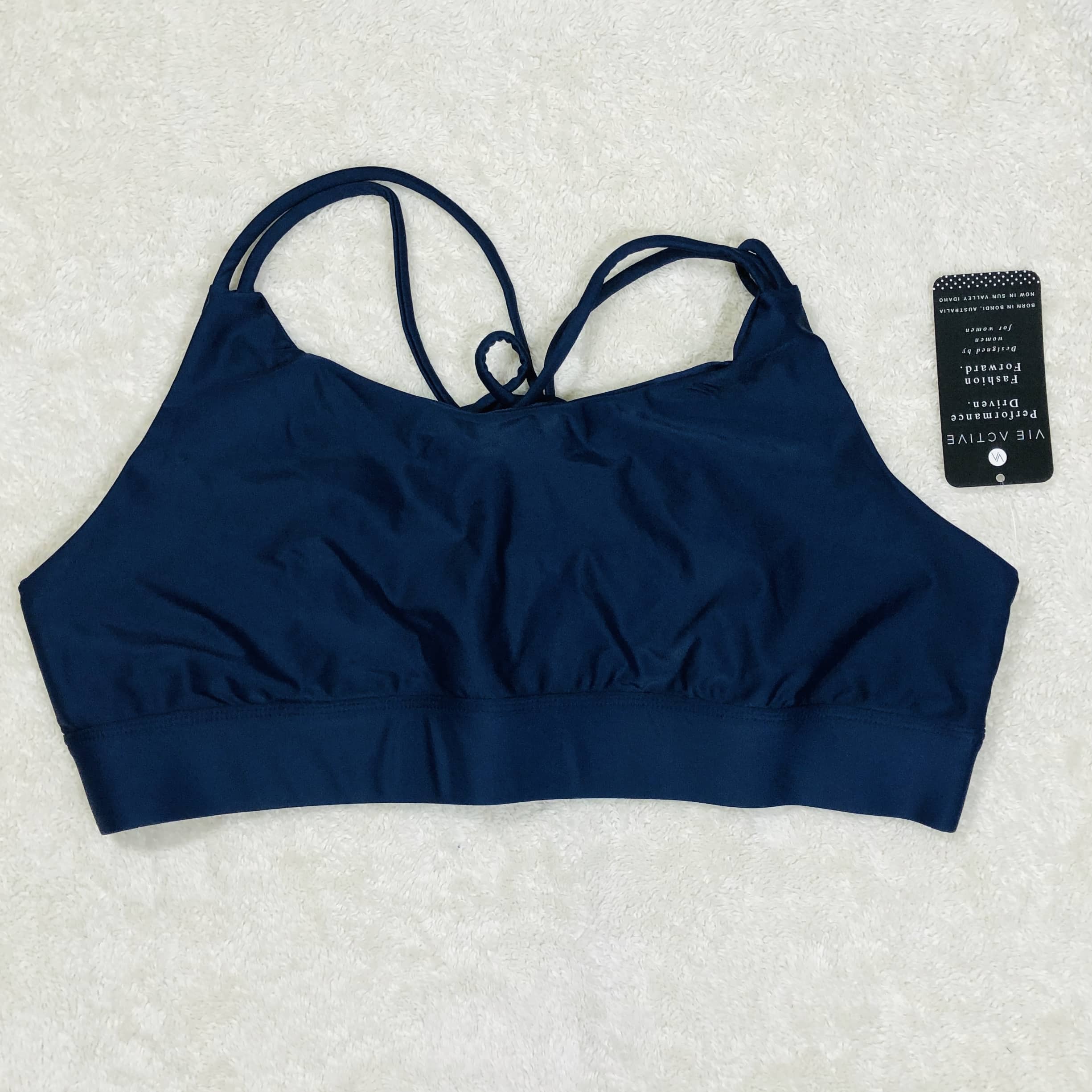 Vie Active Lola Bra in Navy Blue, Size 2X (MSRP $58.00, find similar item here) I wasn't sure what to think of this bra at first. My daughter pointed out that it doesn't have any padding at all and she was correct, yet the compression fit of the material kept everything in place (although you could tell if I was cold!).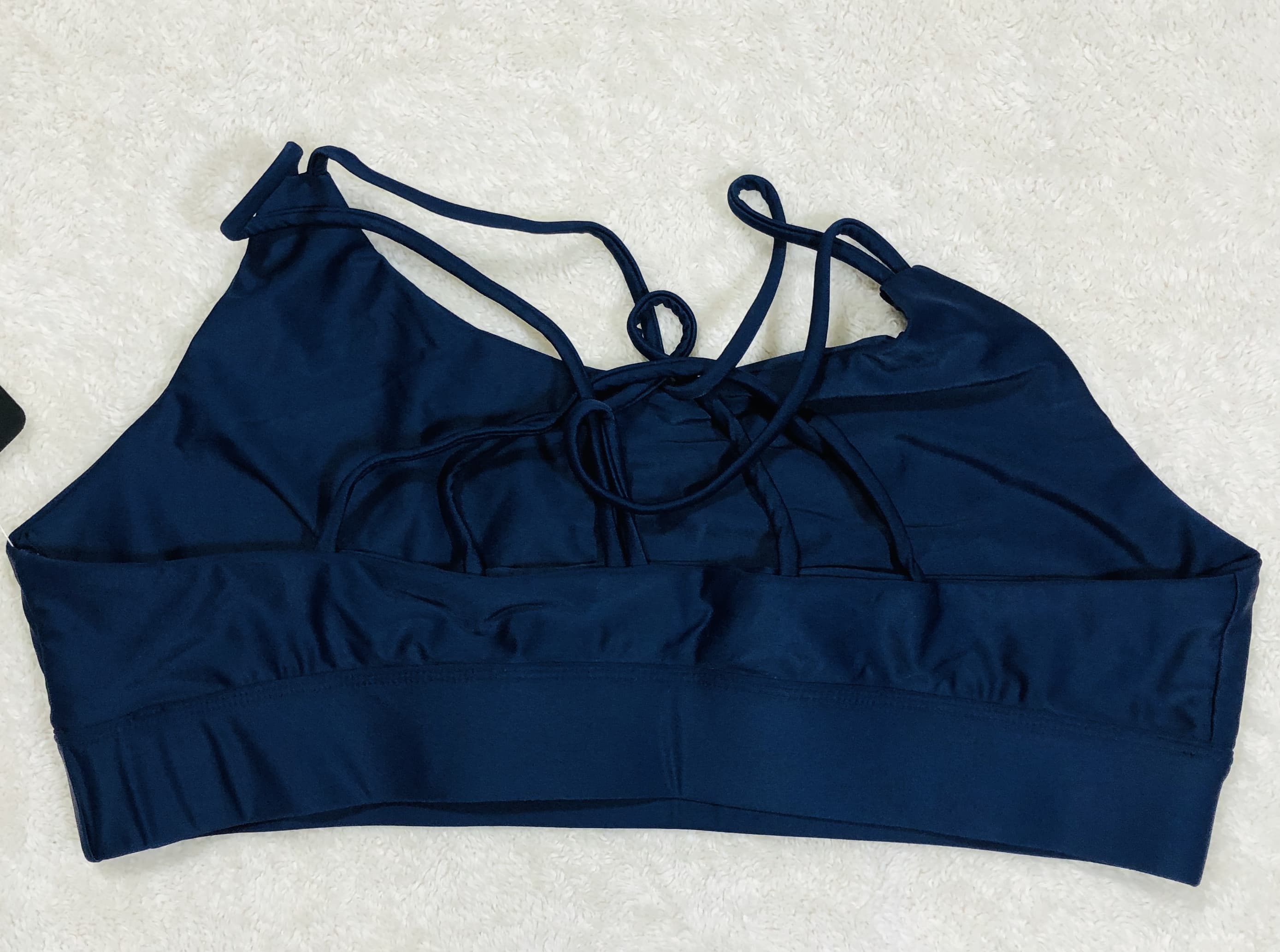 The bra is made of nylon and spandex and has a very attractive strappy back. You can click the link above to see how it looks on a model; she has much less back fat than I do!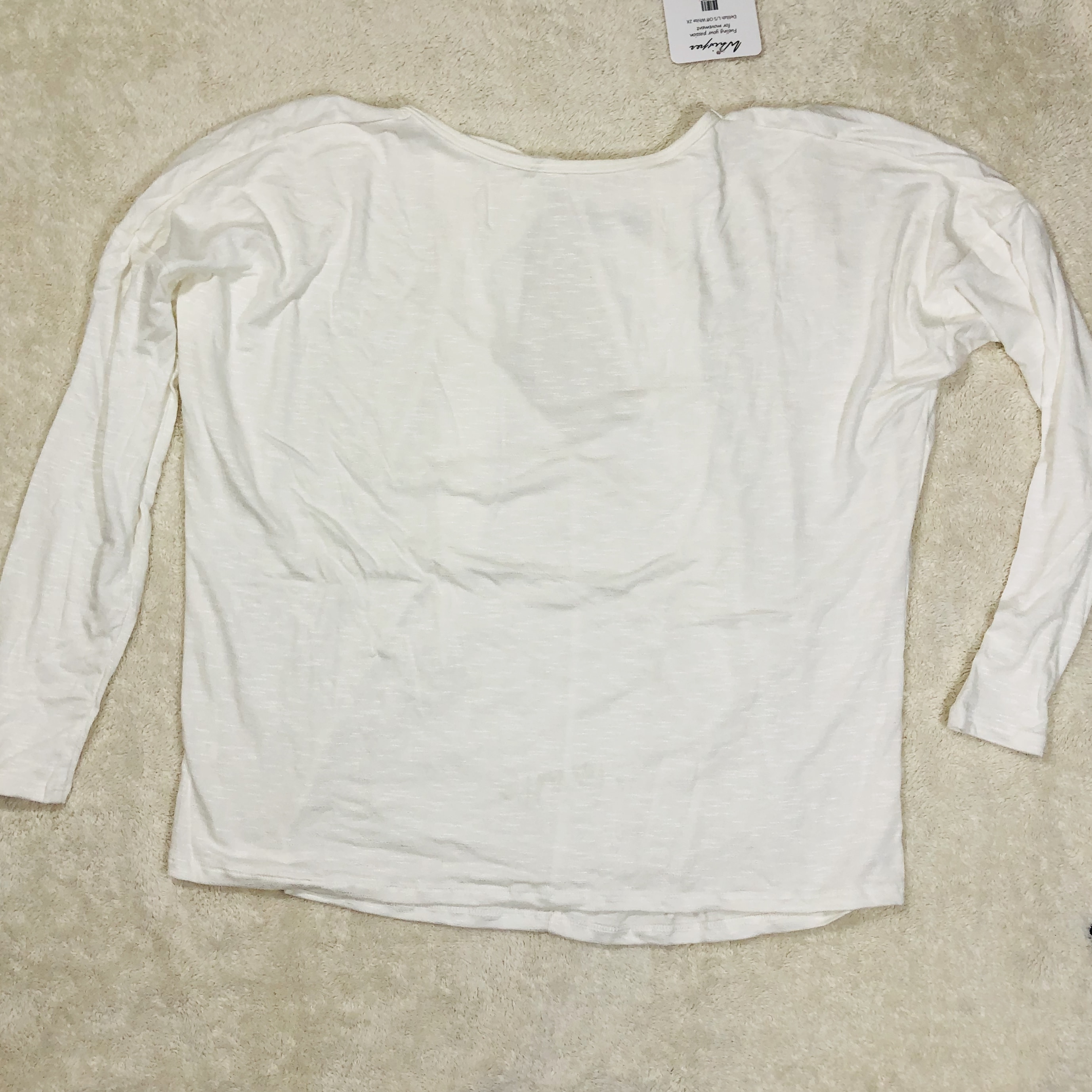 Whisper Long Sleeve Delilah Shirt in Off White, Size 2X (MSRP $68) The layering shirt is off white and although you probably can't tell from the picture, the fabric has a marled texture.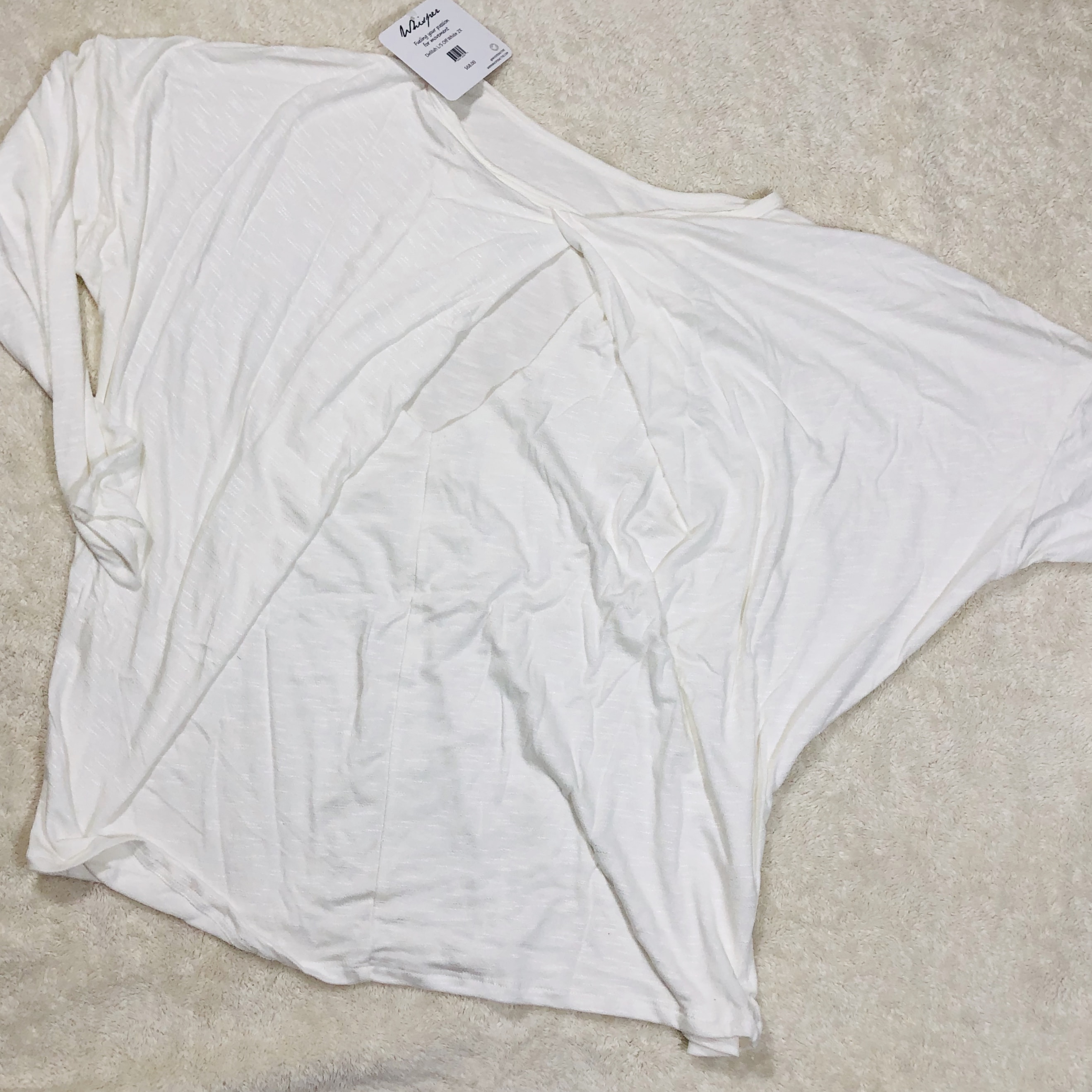 The shirt is made of viscose and spandex and has a revealing cut out and twist of fabric in the back that is such a cute detail.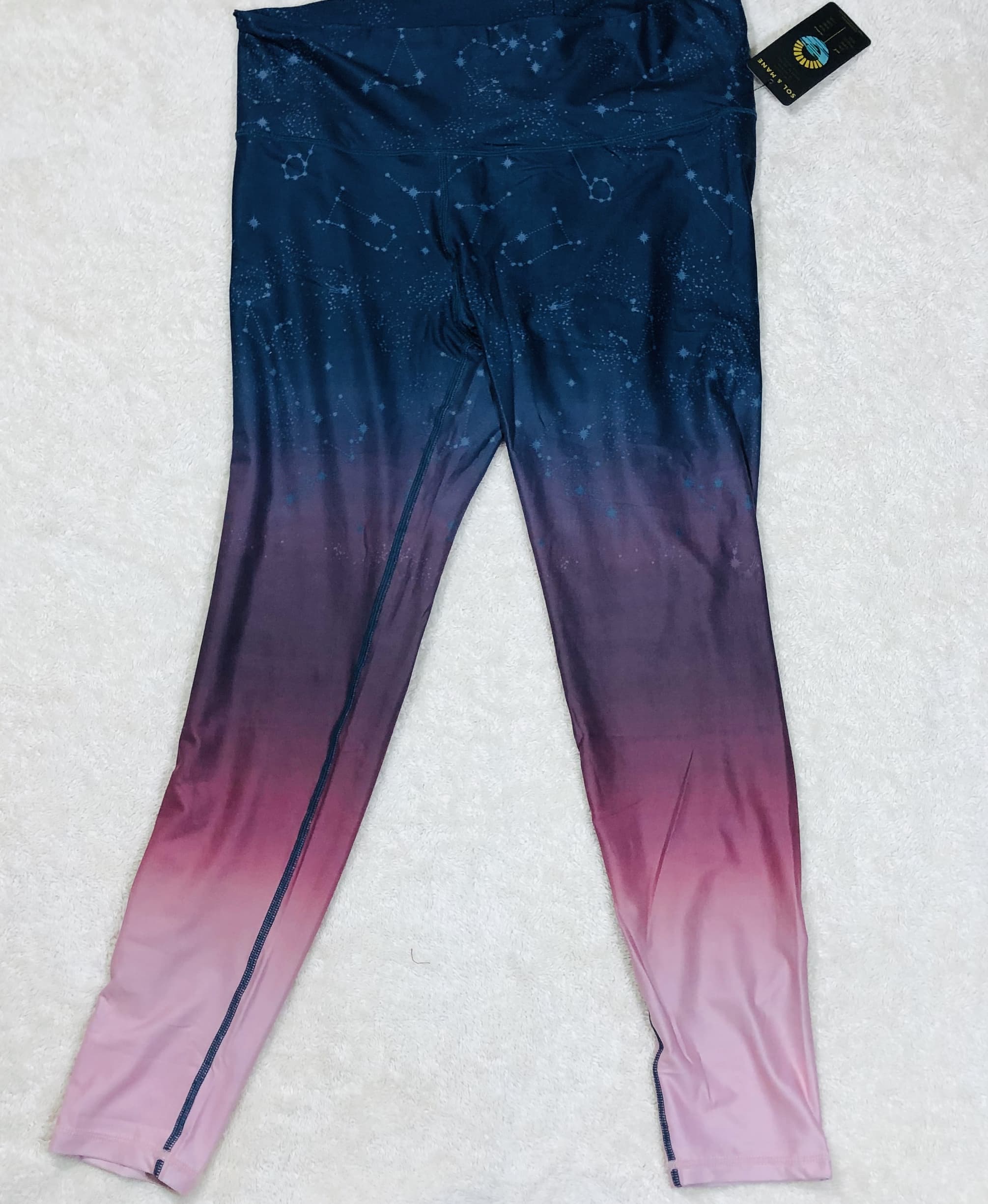 Sol & Mane Cora Just A Phase Legging in Blue/Burgundy, Size 2XL ($MSRP $88, find similar item here) My leggings for this month are absolutely stunning – I love the colors and the decoration, and they fit me well too!
They have a wide band at the waist that doesn't roll down and the ombre colors are beautiful to look at. These pants are made of a recycled polyester and spandex blend.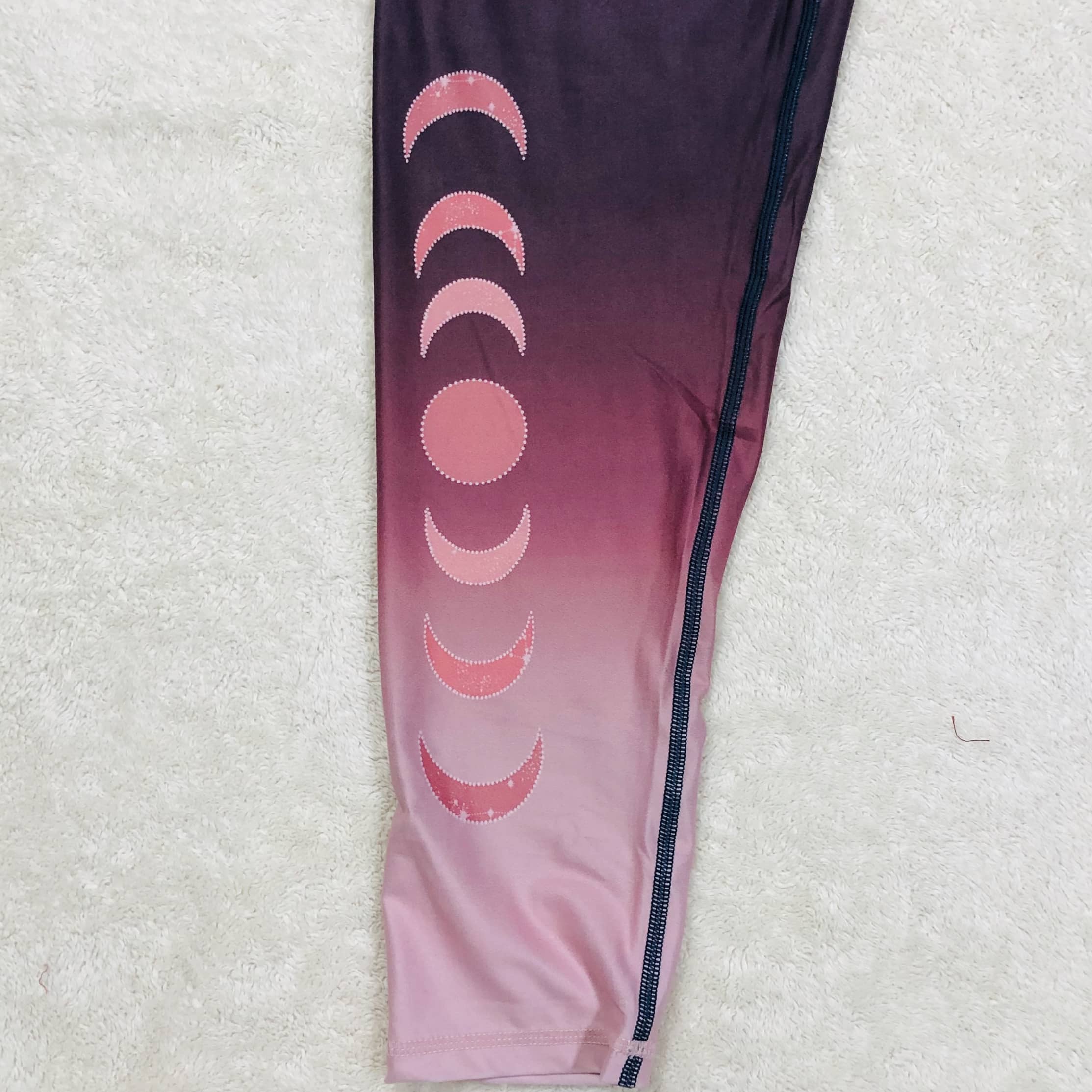 Check out the phases of the moon on the back of the pants! You can click the link above to see how they look on a model. If you are short like me then they might look a little more rumpled.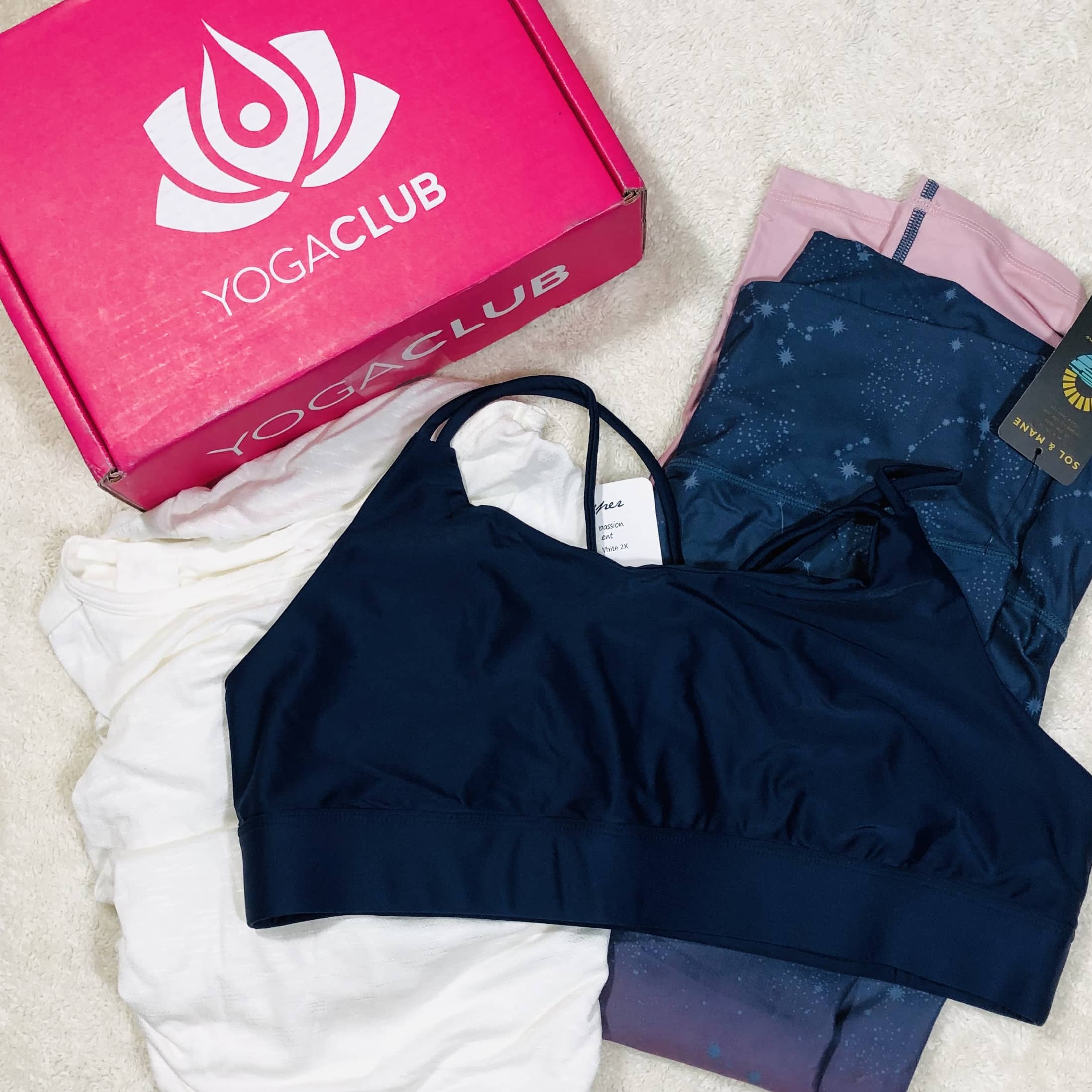 My March outfit from YogaClub was absolutely stunning! I love the colors and the design on the pants speaks to my soul. The bra surprised me with how well it kept me contained and the top feels so silky against my skin. The value for my March box was around $214! I couldn't really find these online, well, at least not in my size, so I appreciate that YogaClub has these stylish and beautiful pieces that fit me well. Of course, if you aren't happy with your outfit then there are options for exchanging it and sending it back.
Have you tried YogaClub? What do you think of this month's personalized selection?