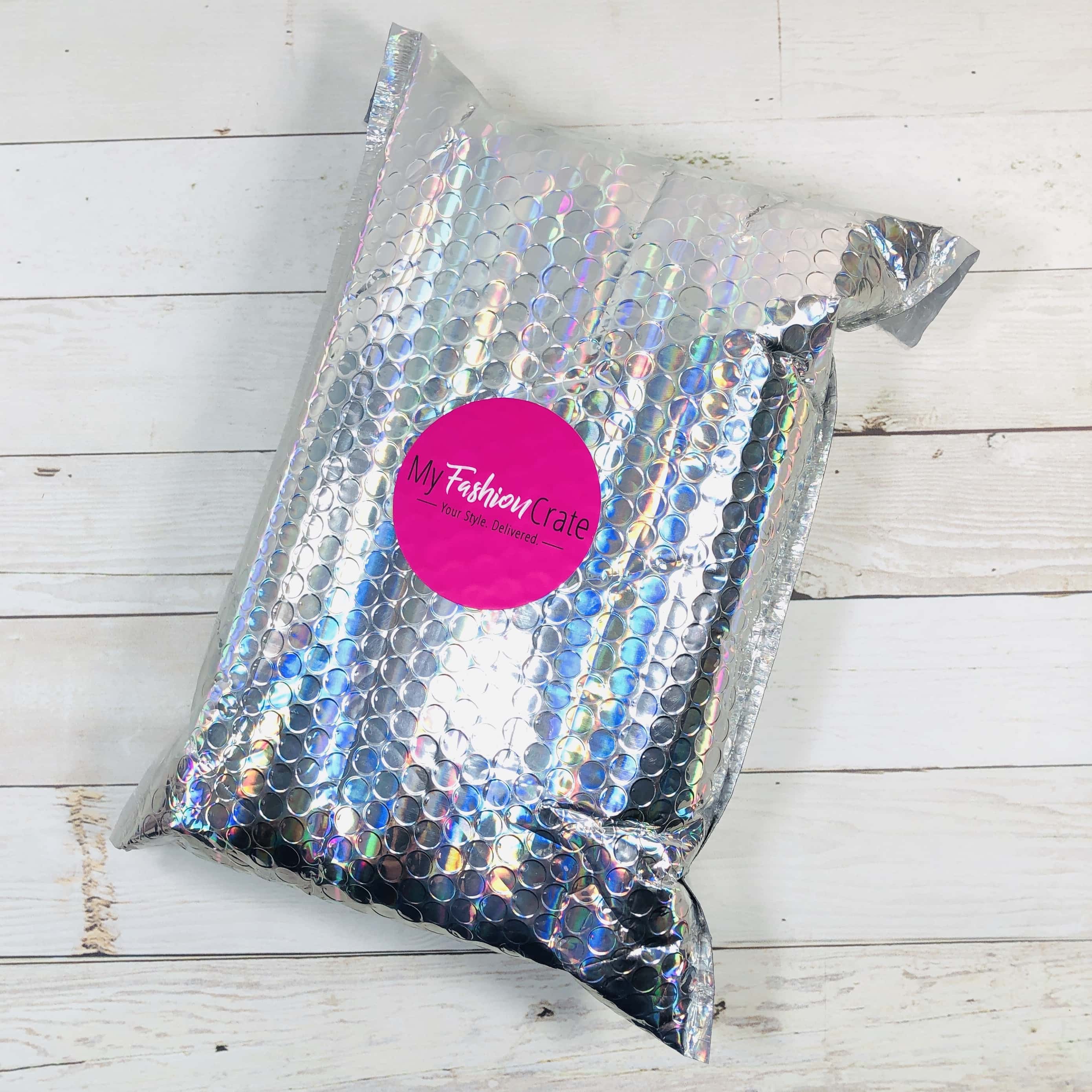 My Fashion Crate is a monthly subscription box for Fashionistas that sends a curated package of stylish clothing, accessories, beauty items, & gift cards delivered to your mailbox! What can you expect to find in here?
Every month, enjoy premium, curated products exclusively for stylish and fabulous women.

-Clothing including shirts, sweaters, dresses, skirts or outerwear
-Fun and trendy fashion accessories
-Coupons up to 70% for exclusive brands so you can shop online yourself
-Gift Cards from top brands and other surprises!
My Fashion Crate ships all over the world and comes in three levels:
The Premium Box is $49.95 plus shipping and will be packed with 5-8 items including shirts, dresses, separates, shoes, jewelry, accessories or gift cards (Value up to $300). The Essential Box is $35 plus shipping and will be packed with 3-4 items including shirts, dresses, separates, shoes, jewelry, accessories or gift cards (Value up to $200). The Accessories Box is $20 and has 2-3 items. I am reviewing The Premium Box!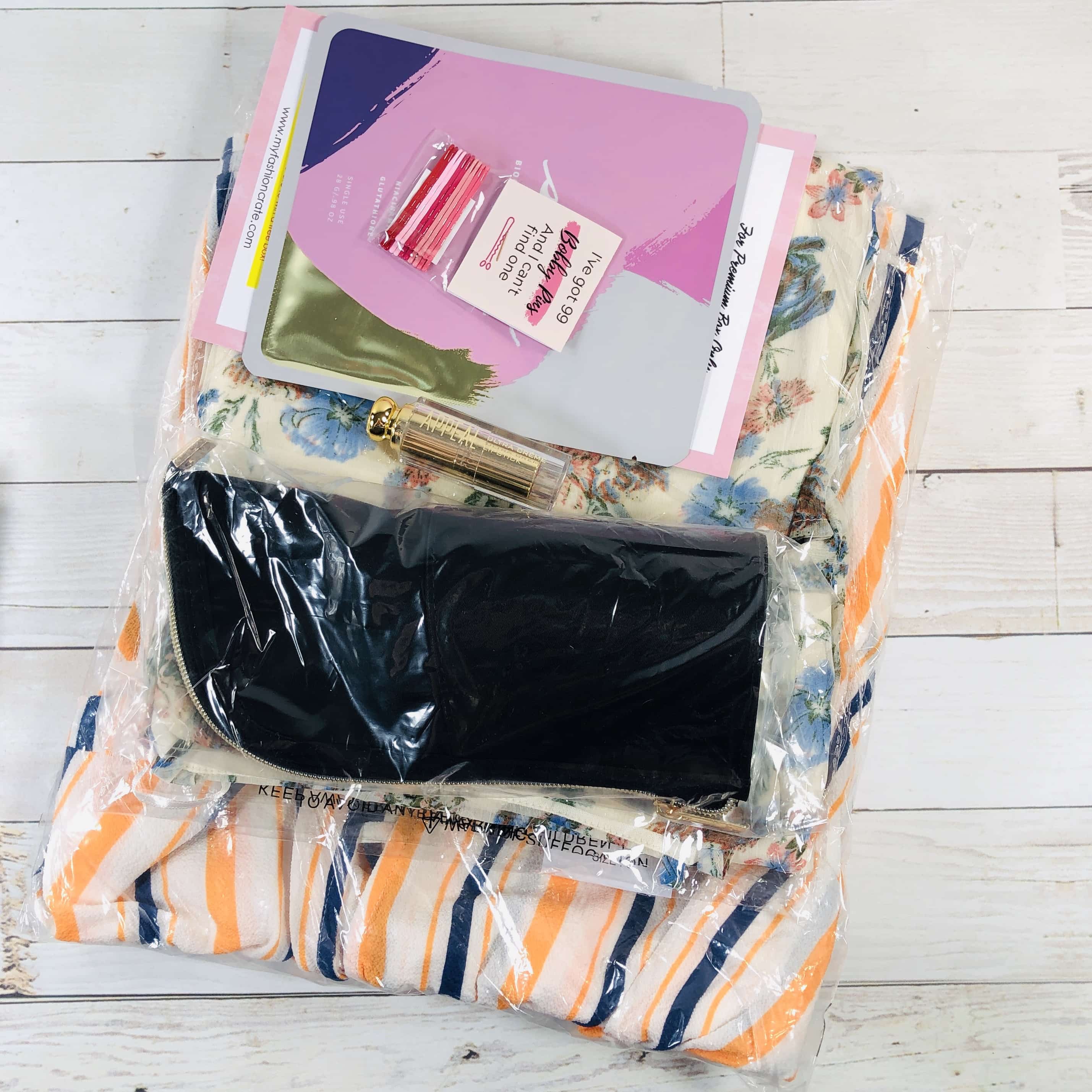 Everything in my box! All of the items are brand new. My Fashion Crate has a variety of sizes to choose from. When you sign up you can choose from tops and dresses in sizes small to 3XL, bottoms in sizes small to 3XL, and you can enter your shoe size. Some of my items came wrapped in plastic.
I received a product info card with details on all the items in both the Essential and Premium box and suggested retail price.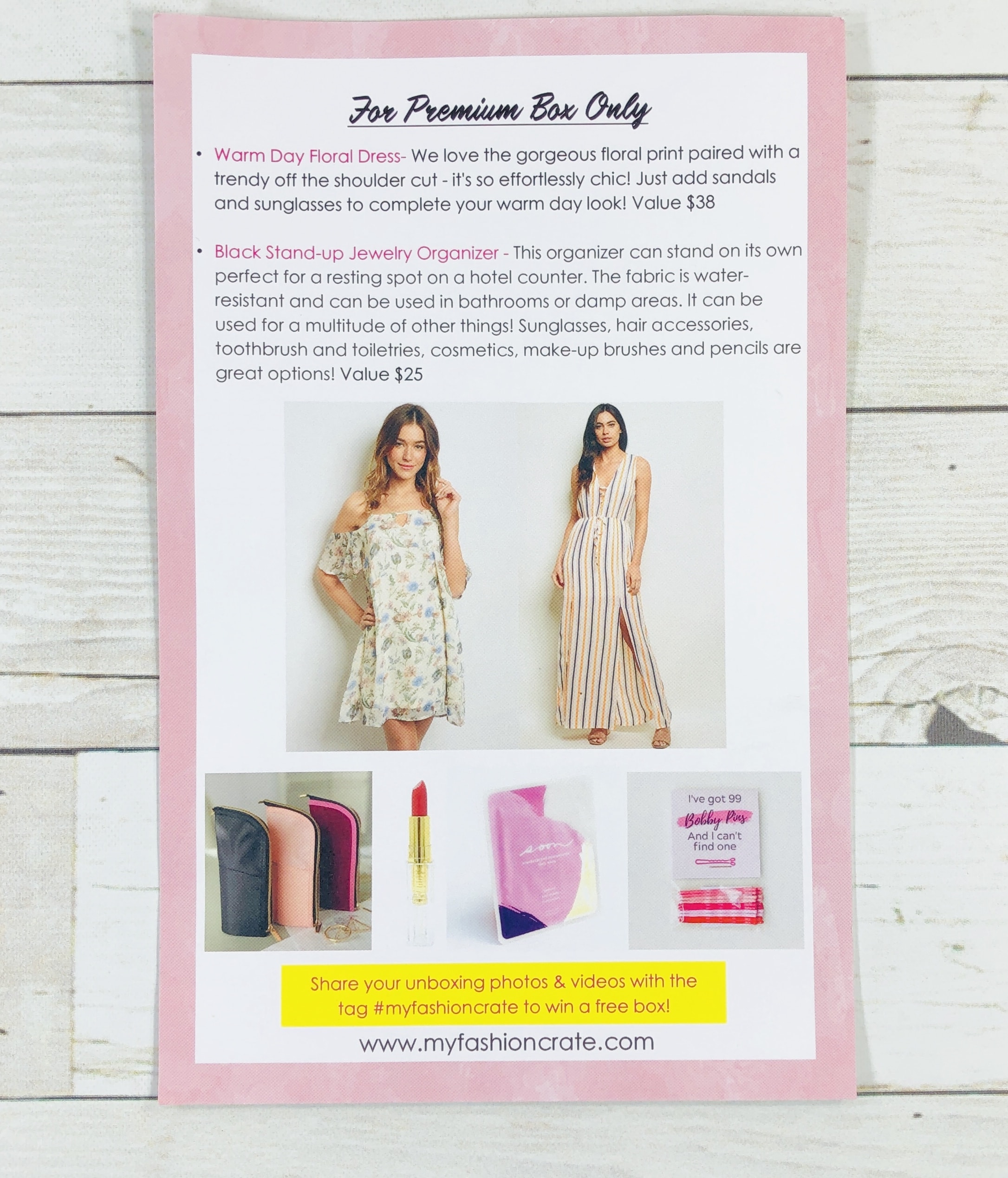 The back features the additional items that come in the Premium Box. There was also info on how to share your box on social media.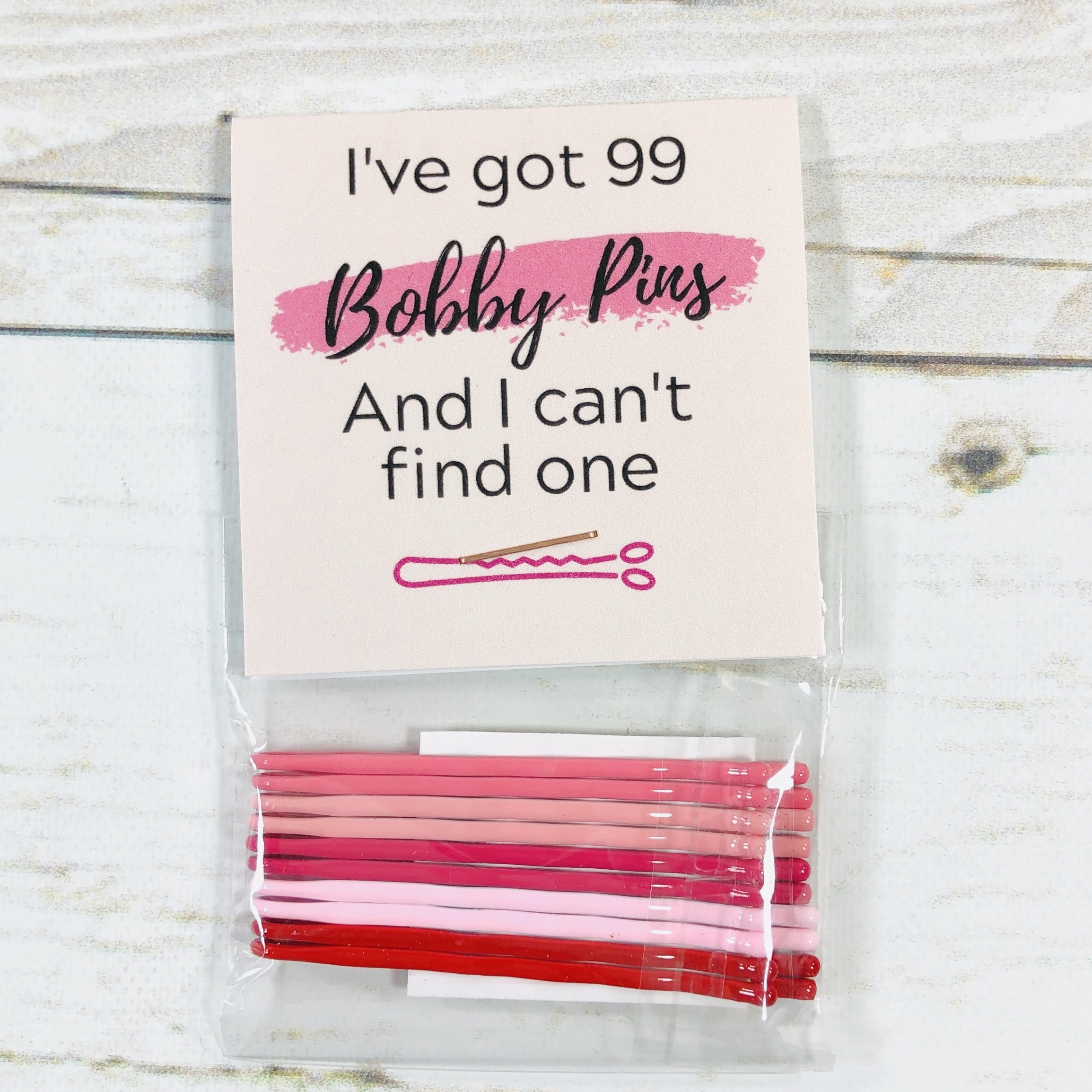 Red and Pink Bobby Pins ($2 listed value, find here for 99¢) My daughters have worn bobby pins their entire lives – they are essential for making a ballerina bun and dance team hair stay put. These add a bright pop of color to an item that is usually supposed to match hair color and virtually disappear.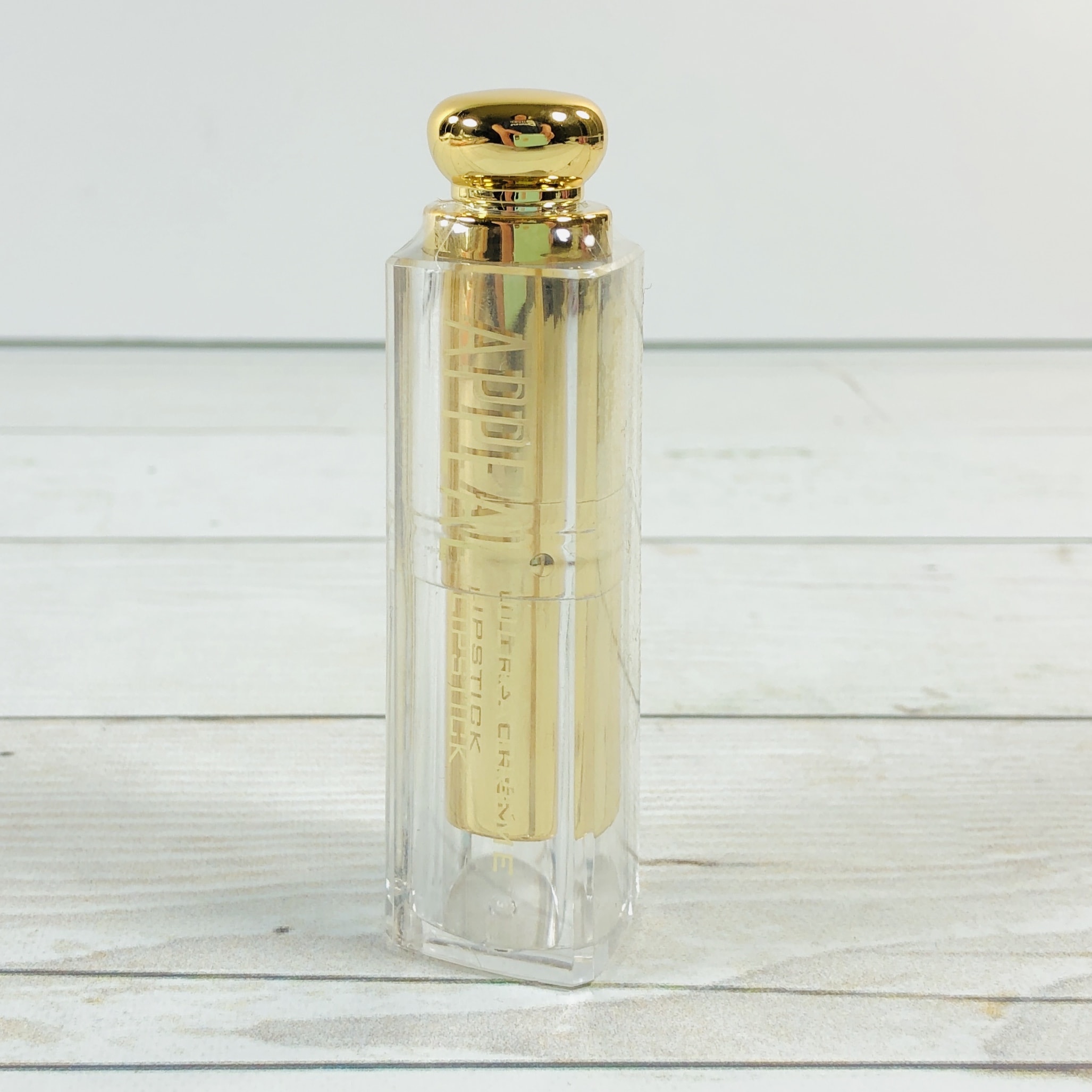 Appeal Cosmetics Ultra Cream Lipstick in Muse ($21) I don't have any info on this lipstick because the Appeal website doesn't list much.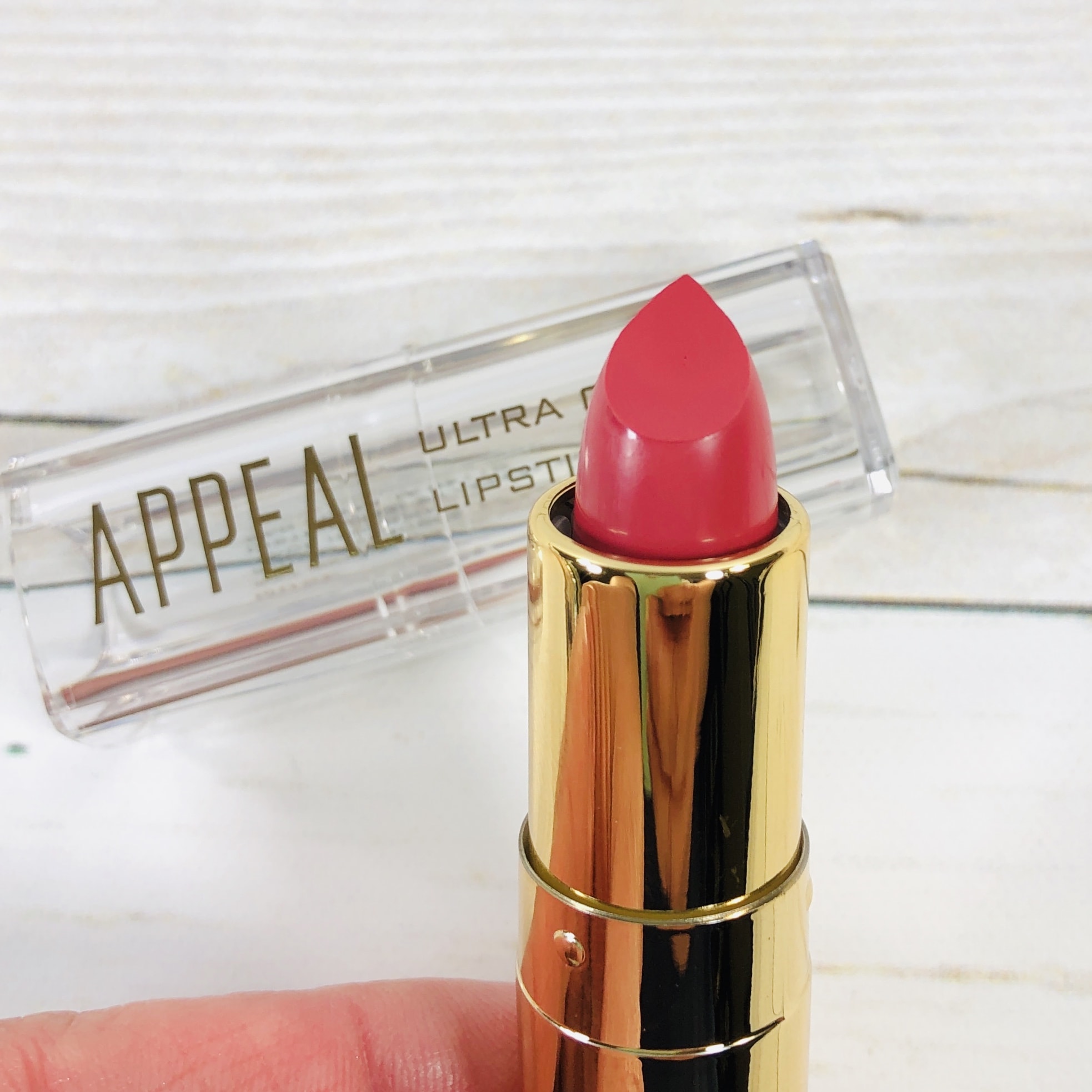 The ingredients list was on a clear plastic wrapper and I couldn't really read it so I have no idea what this is made of but the color is pretty!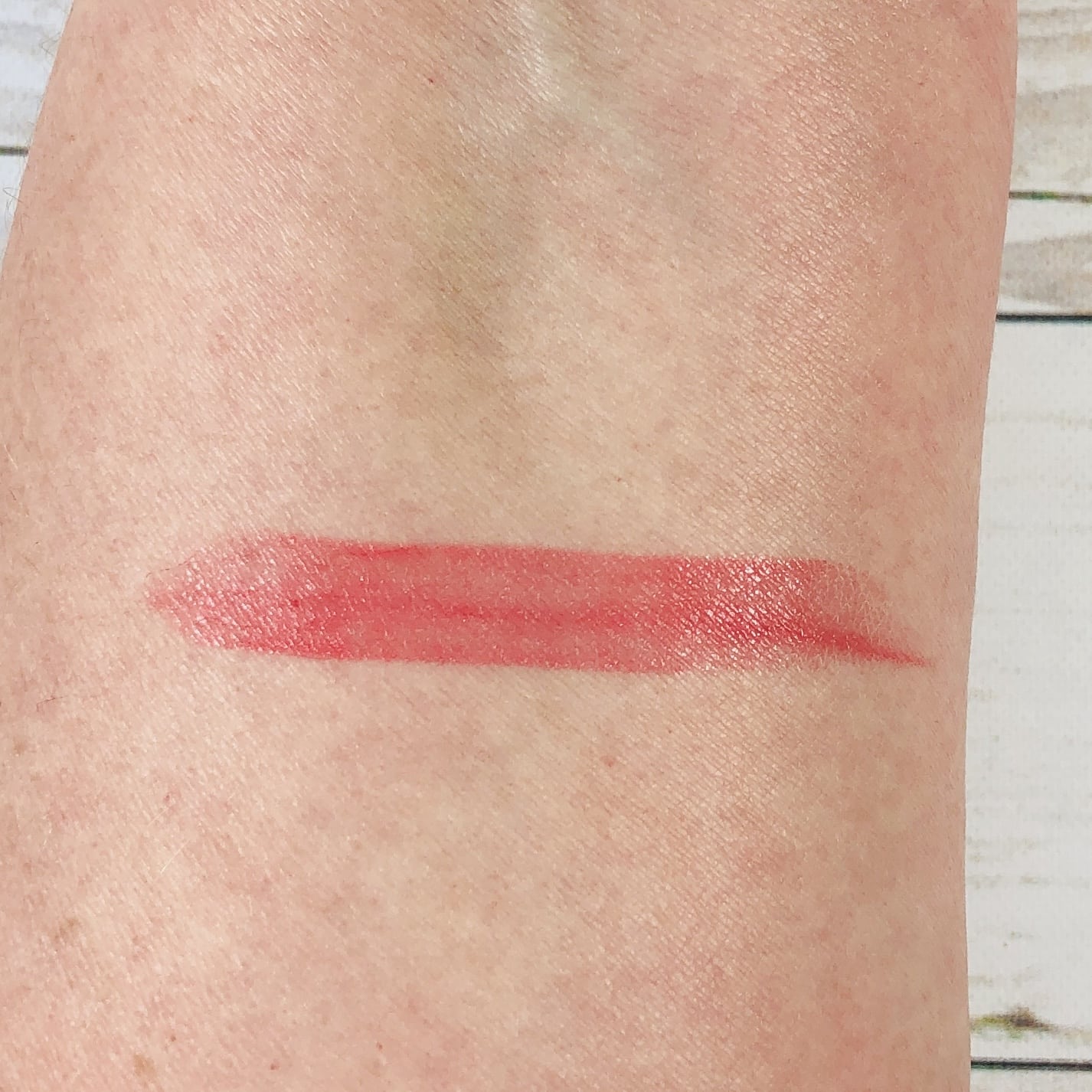 Here it is swatched! The color is bright pink on my lips, but also patchy. It felt creamy and doesn't dry down all the way. I went ahead and wiped it off and it left a stain behind that I actually liked, so I think that is how I will wear it!
Soon Biocellulose Brightening Face Mask ($22) Wow, what a pricey sheet mask! It is meant to help brighten facial skin while tightening pores and providing softening benefits.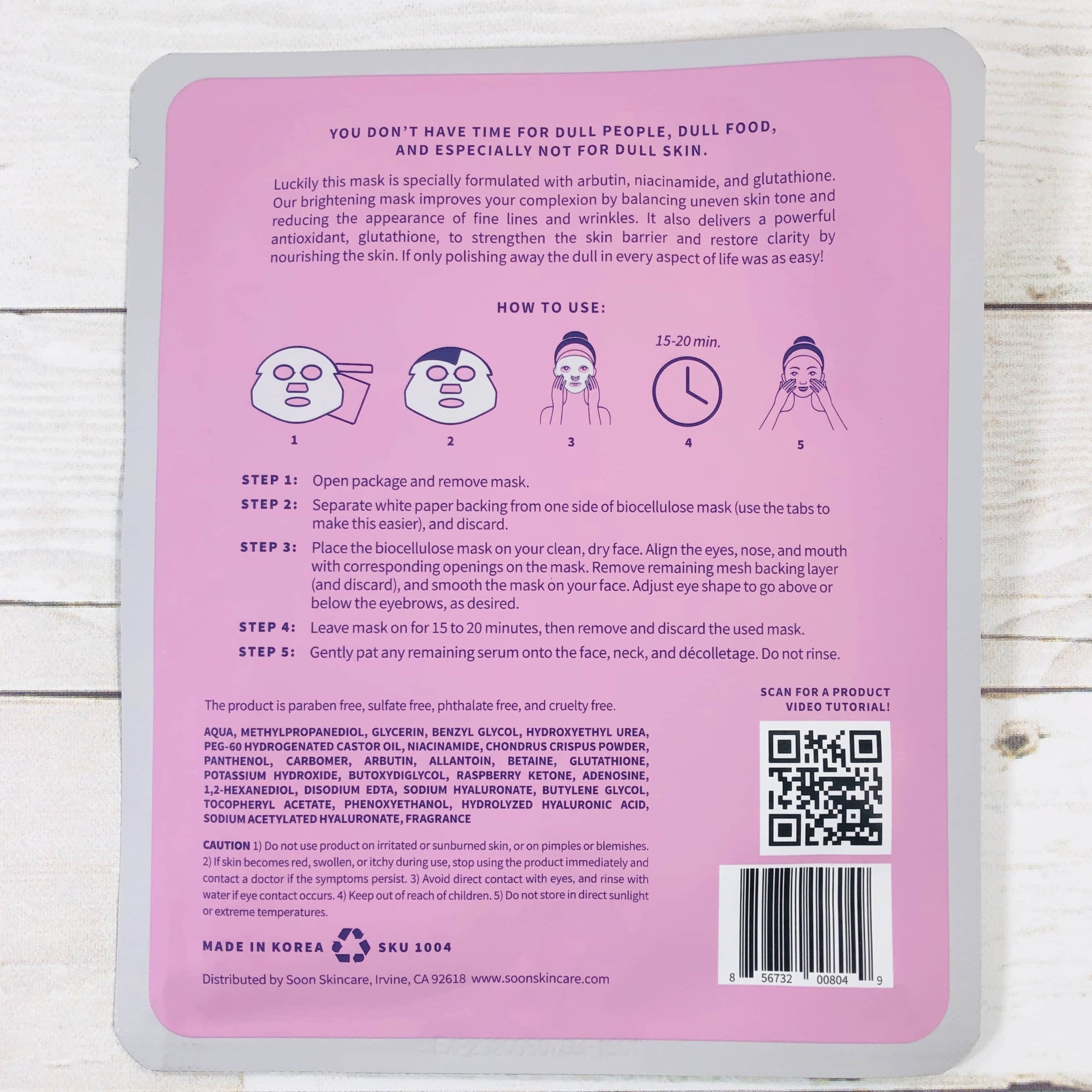 Niacinamide is a popular ingredient and is supposed to slow aging. Hyaluronic acid helps keep skin moist. Apply to clean, toned skin and leave on for 15-20 minutes. After removing the mask you can pat in any remaining essence.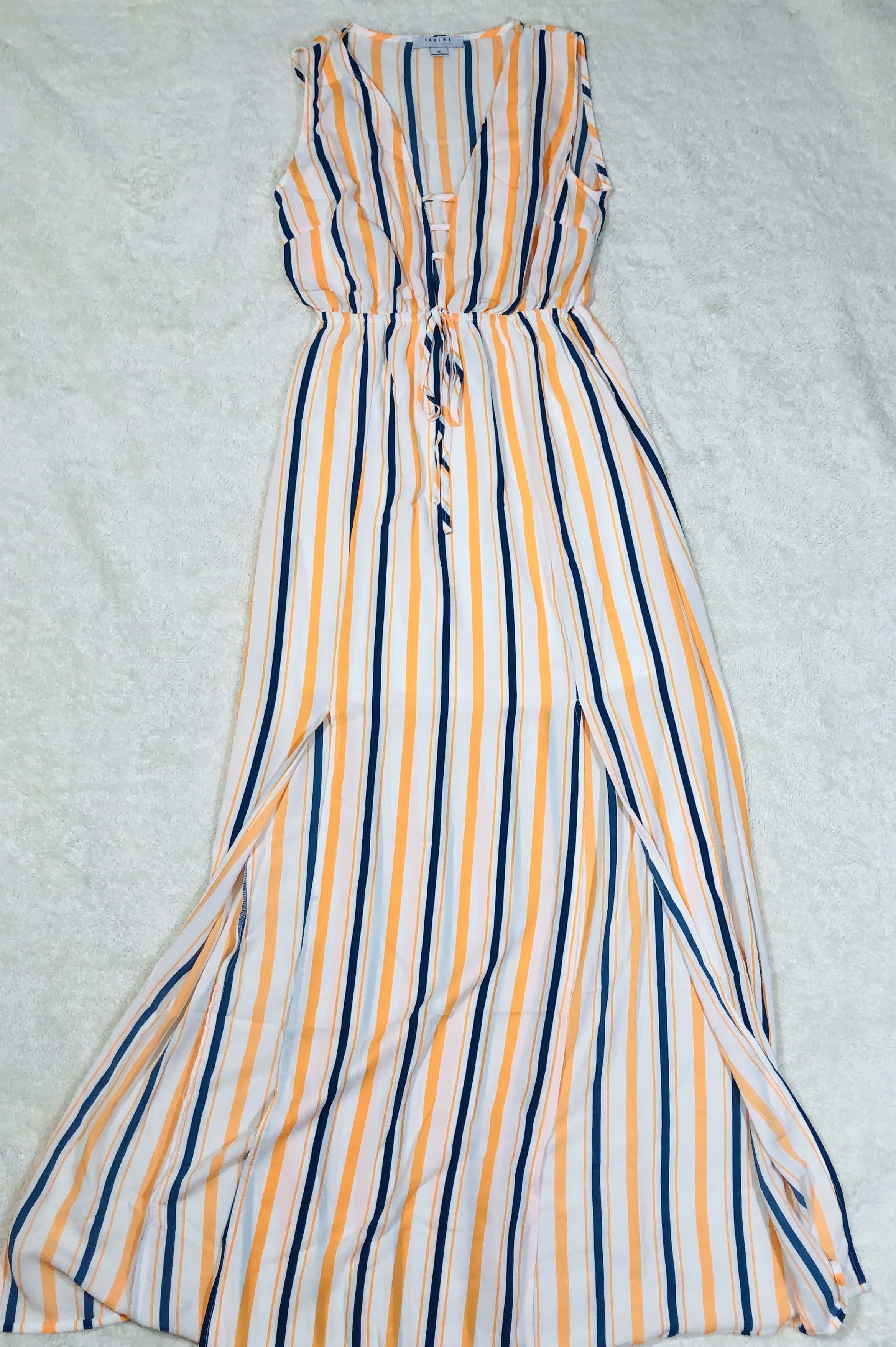 Favlux Fashion Striped Maxi Dress, Size Small ($42 listed value) is made of 100% polyester and has orange and navy blue stripes on a white background. The bodice has three bars that go across but that also show some skin, and there is a white lining from the waist to where the slits start, about halfway down the skirt.
Here it is modeled by my 5'7″ tall daughter. My 5'2′ daughter would trip if she tried to wear this.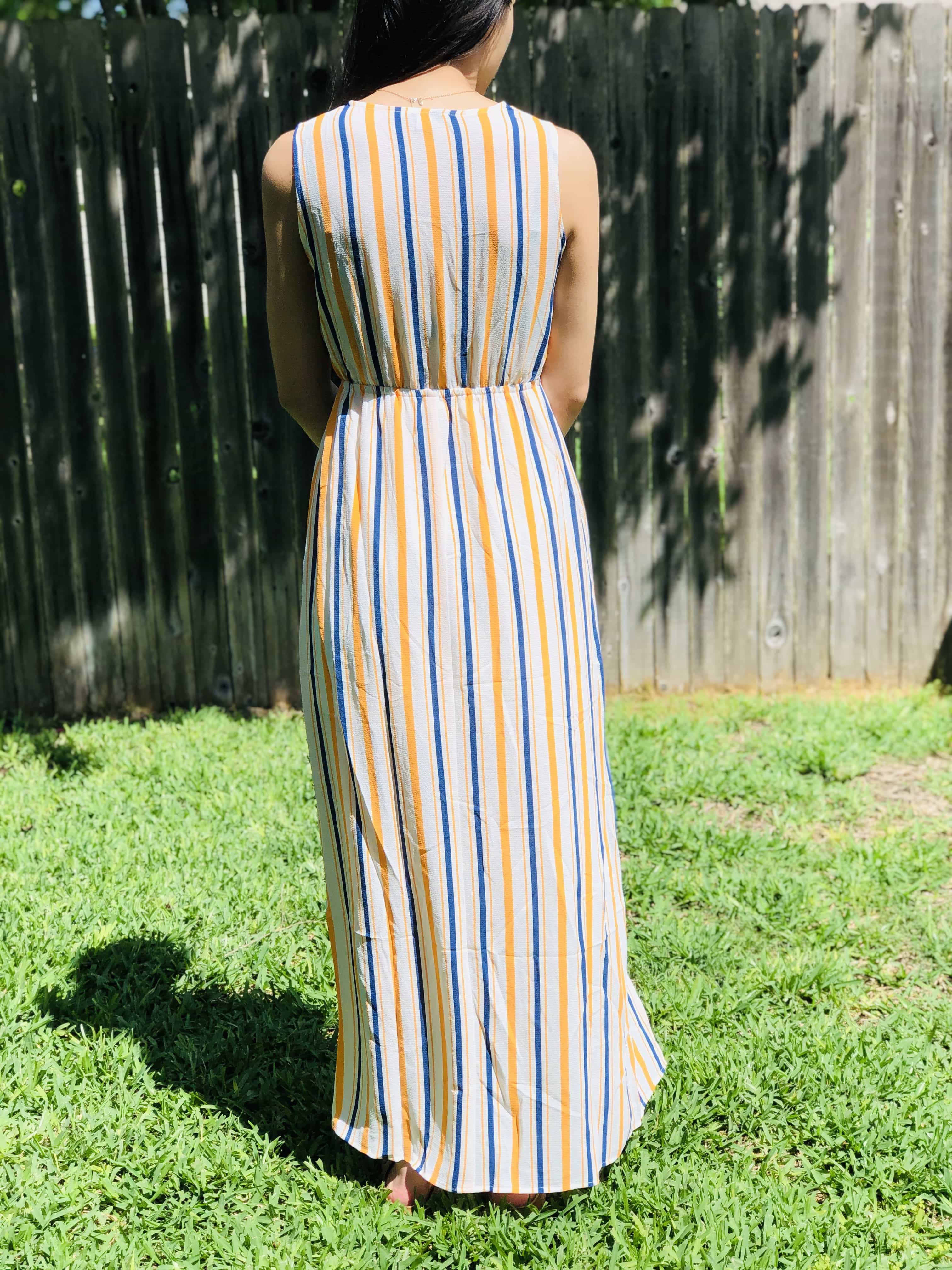 Here is the back! My daughter thought the print and style were kind of retro but I think it looks like a fun dress for summer parties by the pool.
NOTE: The following items are in the Premium Box only!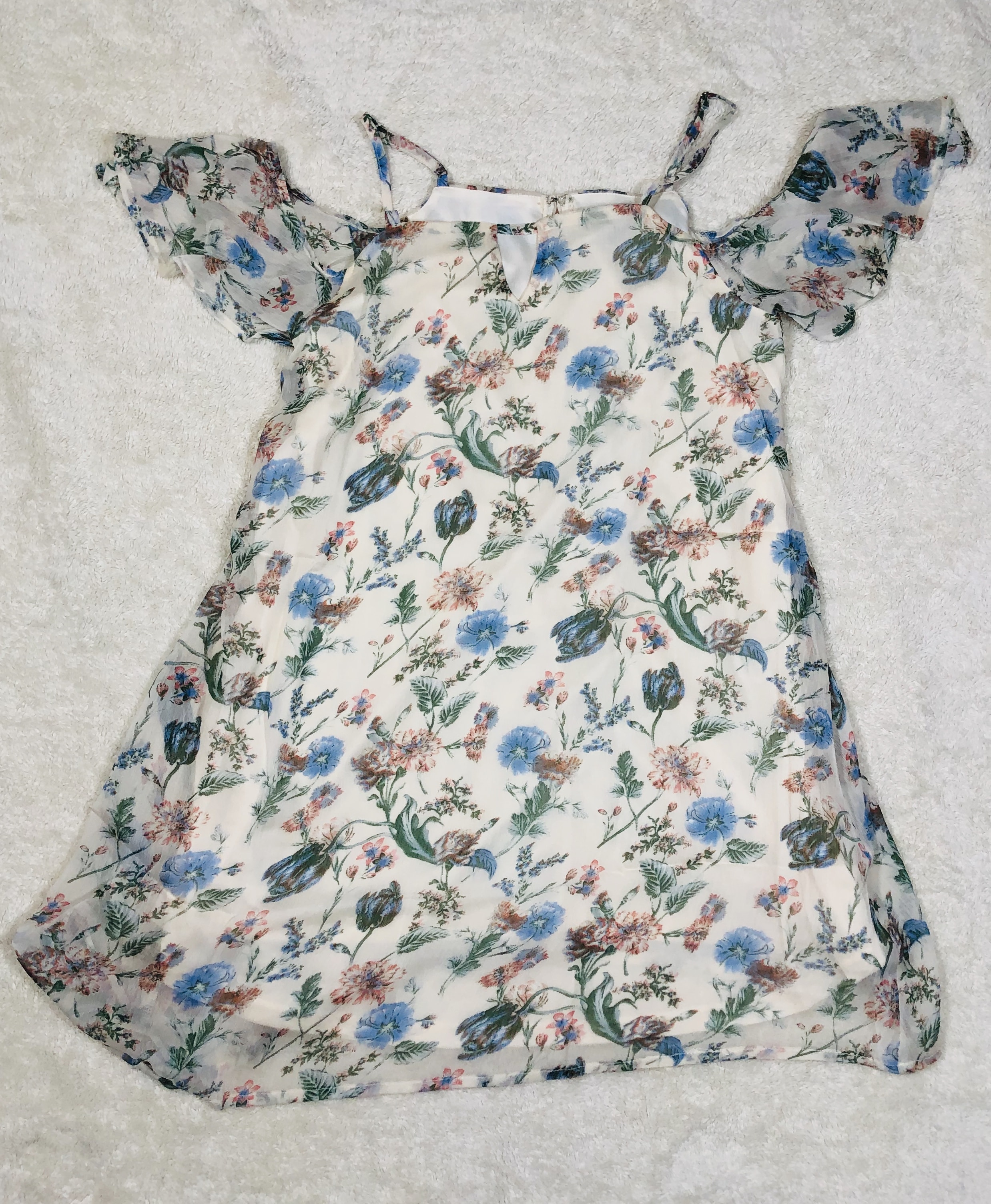 Hommage From Los Angeles Floral Dress, Size Small ($38 listed value) is made of 100% polyester and has adjustable shoulder straps and a zipper in the back. There is a keyhole opening at the neckline and off the shoulder sleeves. The entire dress has a white lining.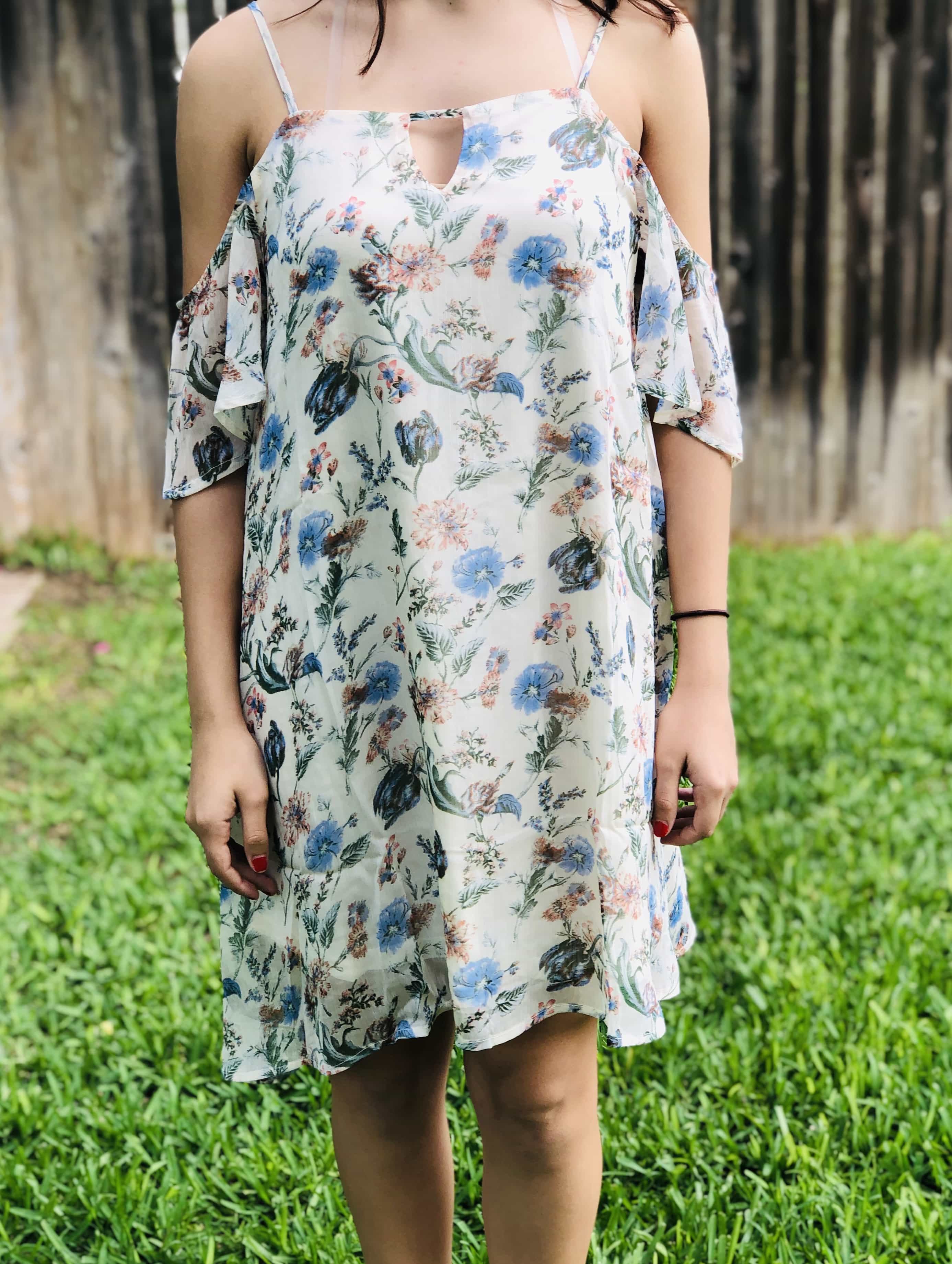 Here it is modeled by my 5'2″ daughter. She is wearing a bra with clear straps, which can be seen in the shot. It hits well above her knees.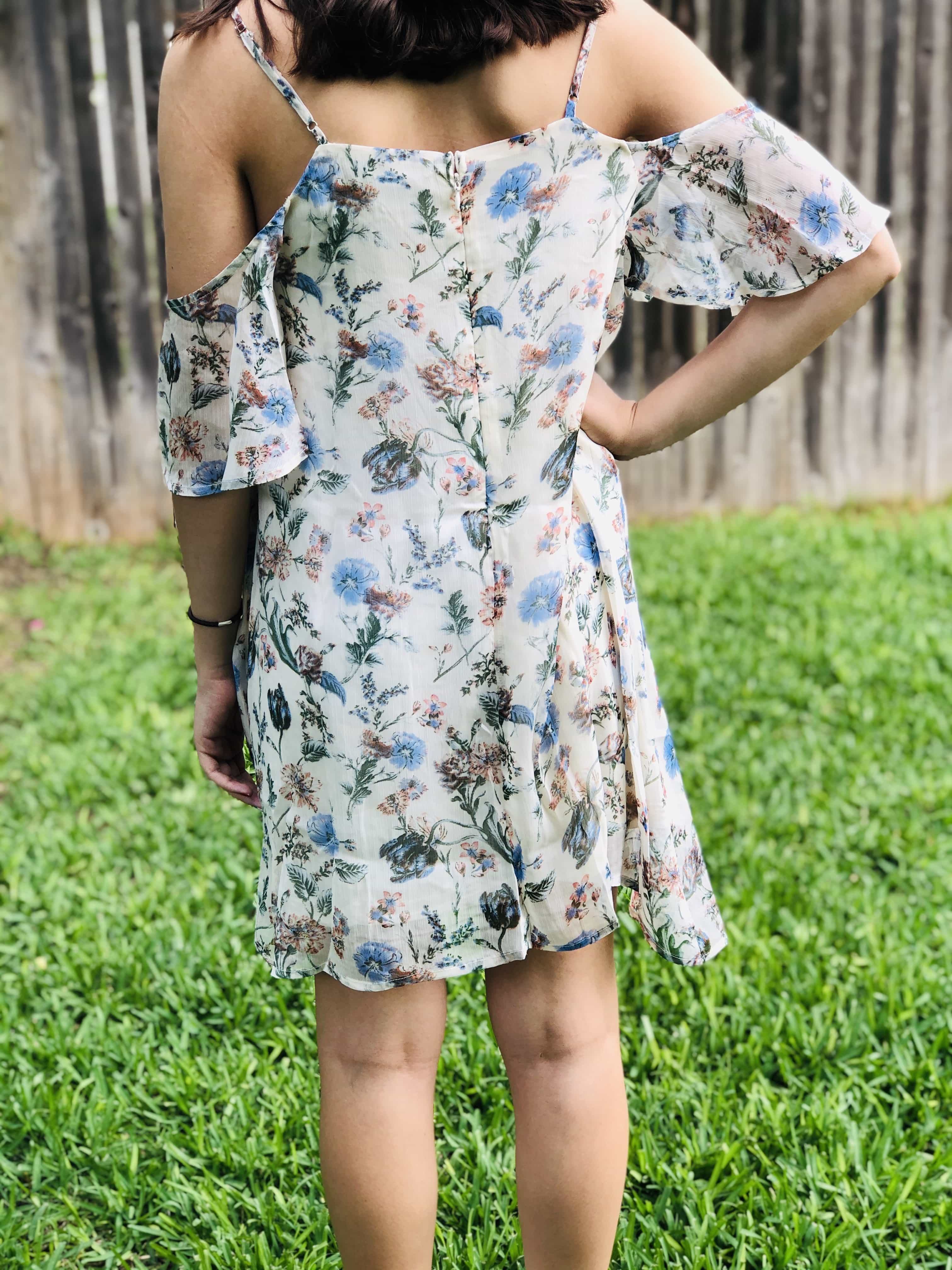 Here is the back. The print is adorable and I think this a cute dress for summer events. My daughter said she wished the dress wasn't so loose in the waist, and I agree that it hides her figure.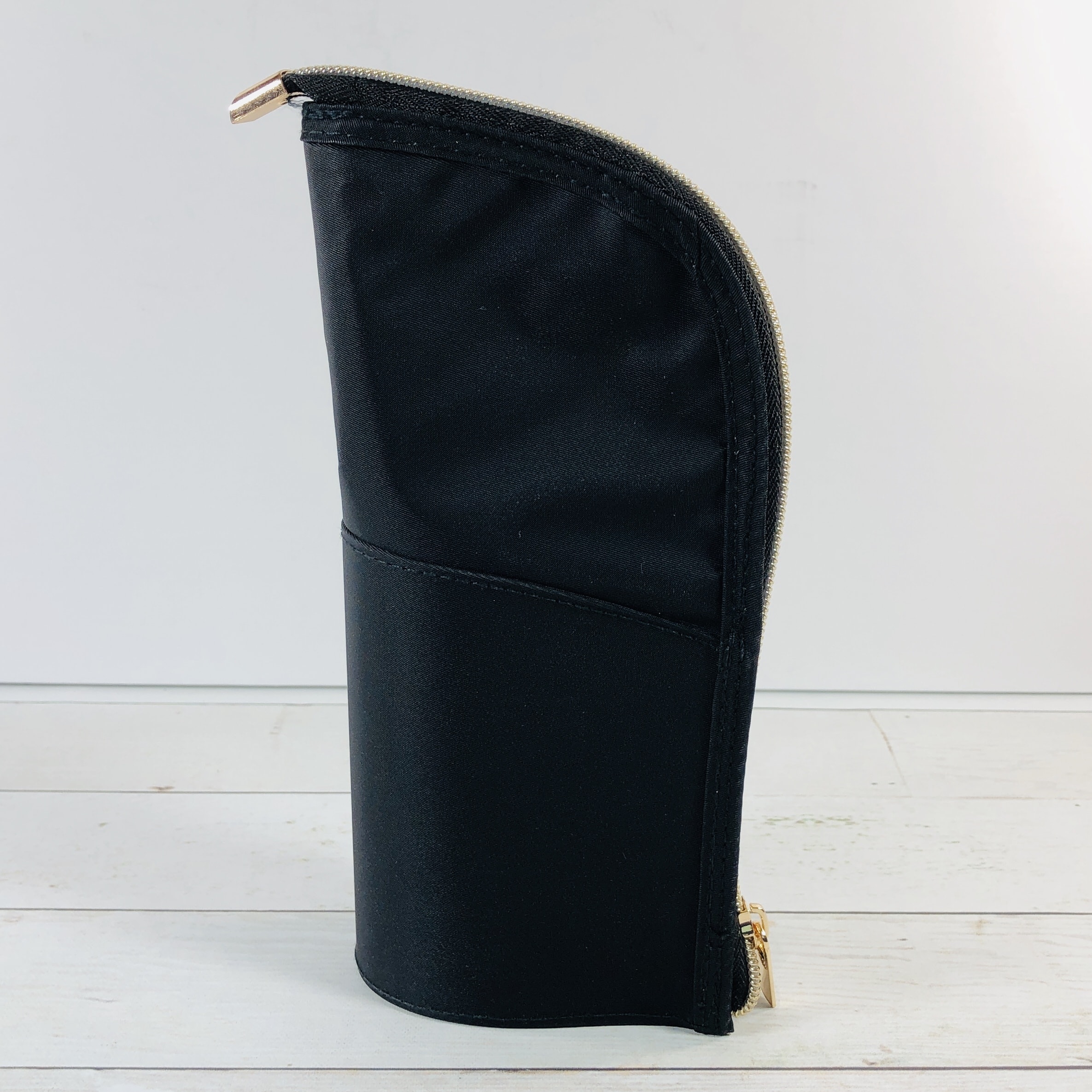 HappiBox Travel Jewelry Organizer ($25 listed value, find similar item here for $6.99) I received no results when I searched for this as a jewelry organizer but when I changed "jewelry" to "makeup brush" I found it quickly. Also, it was apparent that this would not easily organize jewelry – where would the necklaces, bracelets, and rings go anyways? Turns out HappiBox sells this for $25, but it includes 3 plastic inserts so you can corral rings and earring posts, etc. Without those inserts it's useless for jewelry and can be found much cheaper on Amazon.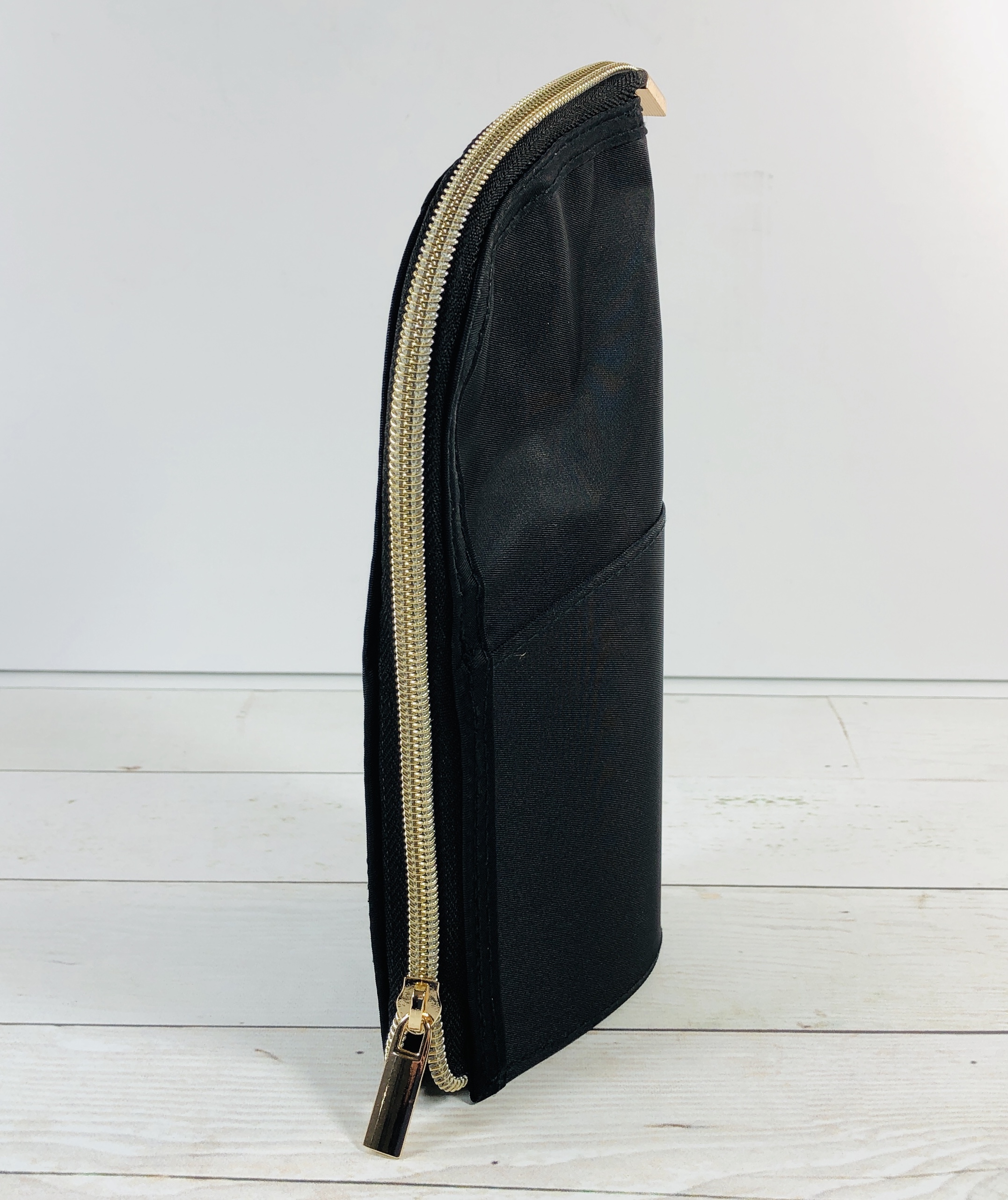 There is a zipper closure and the case stands up on its own.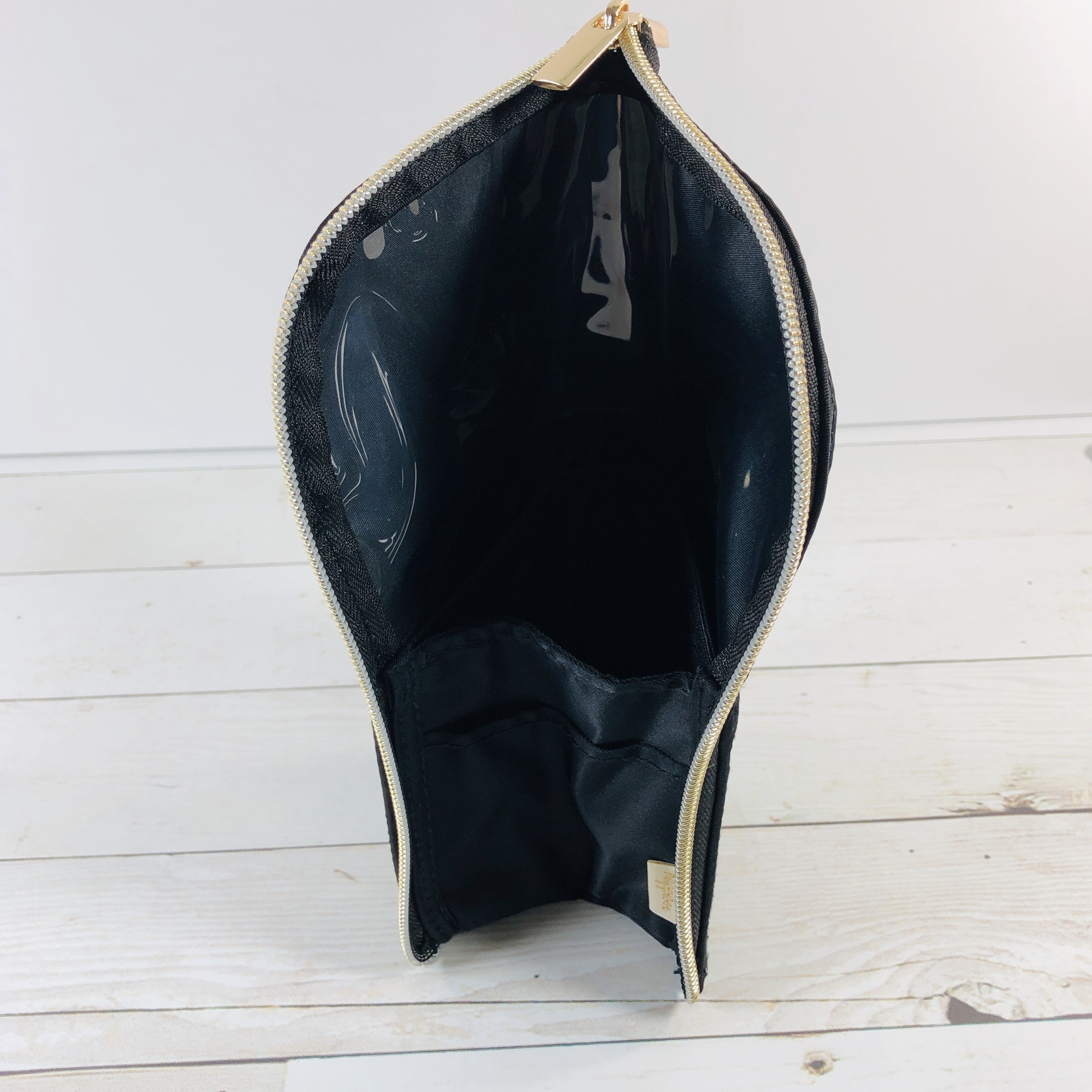 There is a plastic lining on top because, well, makeup brushes can get messy.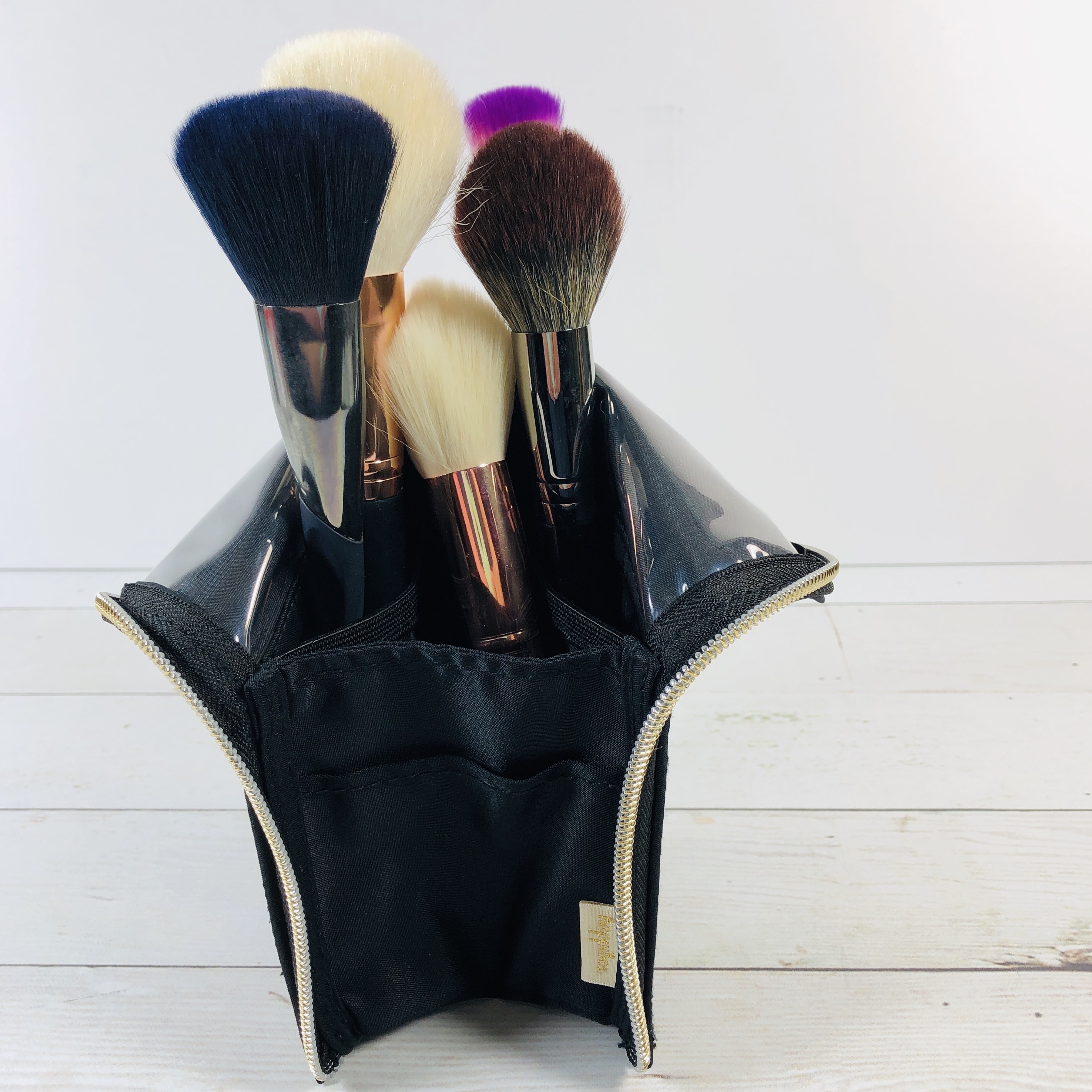 Roll the plastic lined part down and voila, you can see your makeup brushes and they are standing at attention, ready to brighten the face. Here it is with an assortment of my own brushes (not included).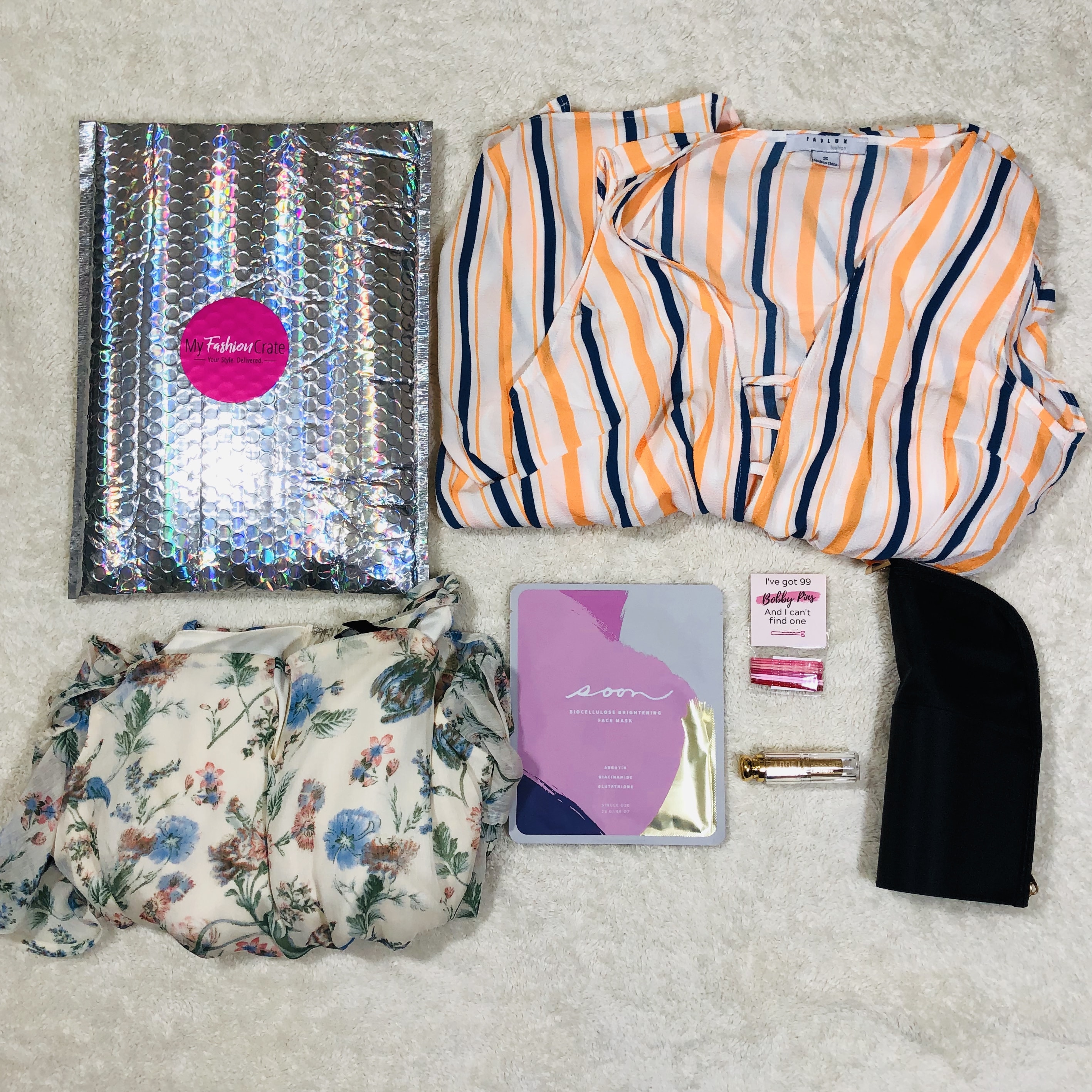 My Fashion Crate is a fun box to receive and is perfect for younger women who like cute boutique clothes and accessories. My daughters generally enjoy wearing and using all of the items, although the floral dress was the clear winner this month. I found a value of approximately $85.99 for the Essential Box, and about $130.98 for the Premium Box. Please keep in mind that in most cases I had to use the value given on the info card to come up with the total!
What do you think of My Fashion Crate? I would love to hear your thoughts!