Minecraft T-shirt Club, which is used to be called Mine Chest, is the one and only official subscription for Minecraft fans! For $20 a month plus shipping and taxes, they send a new Minecraft shirt and a bonus mystery item to your door.
​Extra t-shirts available for only $8 each. Subscribers can also purchase extra pins for $5 each.
DEAL: Save $2 on your first month! No coupon needed, just use this link to subscribe.
All the items are packed in a white polybag with the shirt neatly folded inside!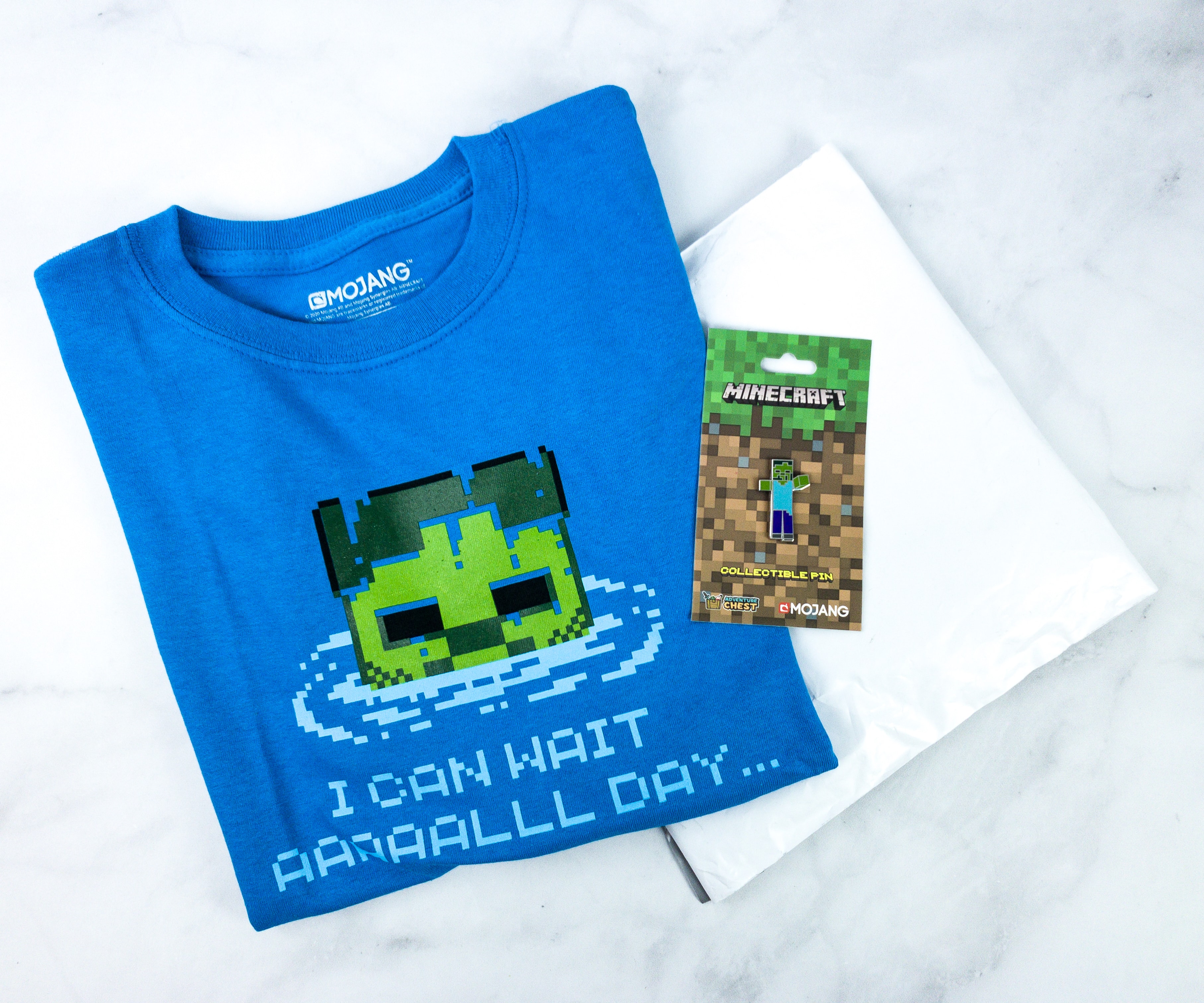 Everything in my March 2020 pack!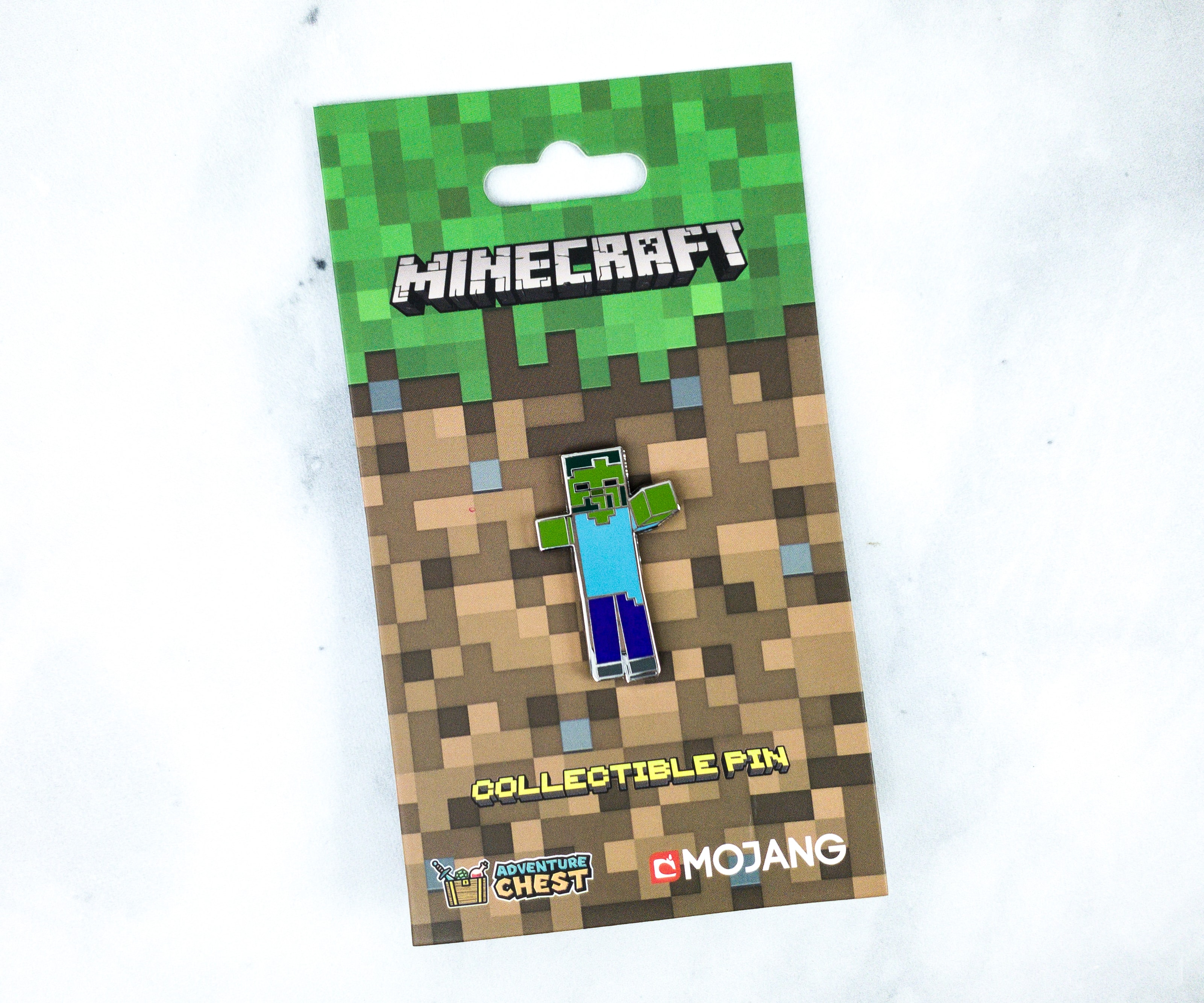 Minecraft Collectible Pin. This month's exclusive collectible pin features a Minecraft zombie! It's a melee undead hostile mob that attacks players and villagers.
The zombies in Minecraft world are sometimes considered to be the least dangerous hostile mob since they are very slow and can only use close-range melee attacks. Plus, they get burned in the daylight.
Minecraft T-Shirt. This month's featured Minecraft tee is a blue shirt made from 100% premium quality cotton fabric. According to my son, this shirt is so soft, cool, and super comfortable to wear!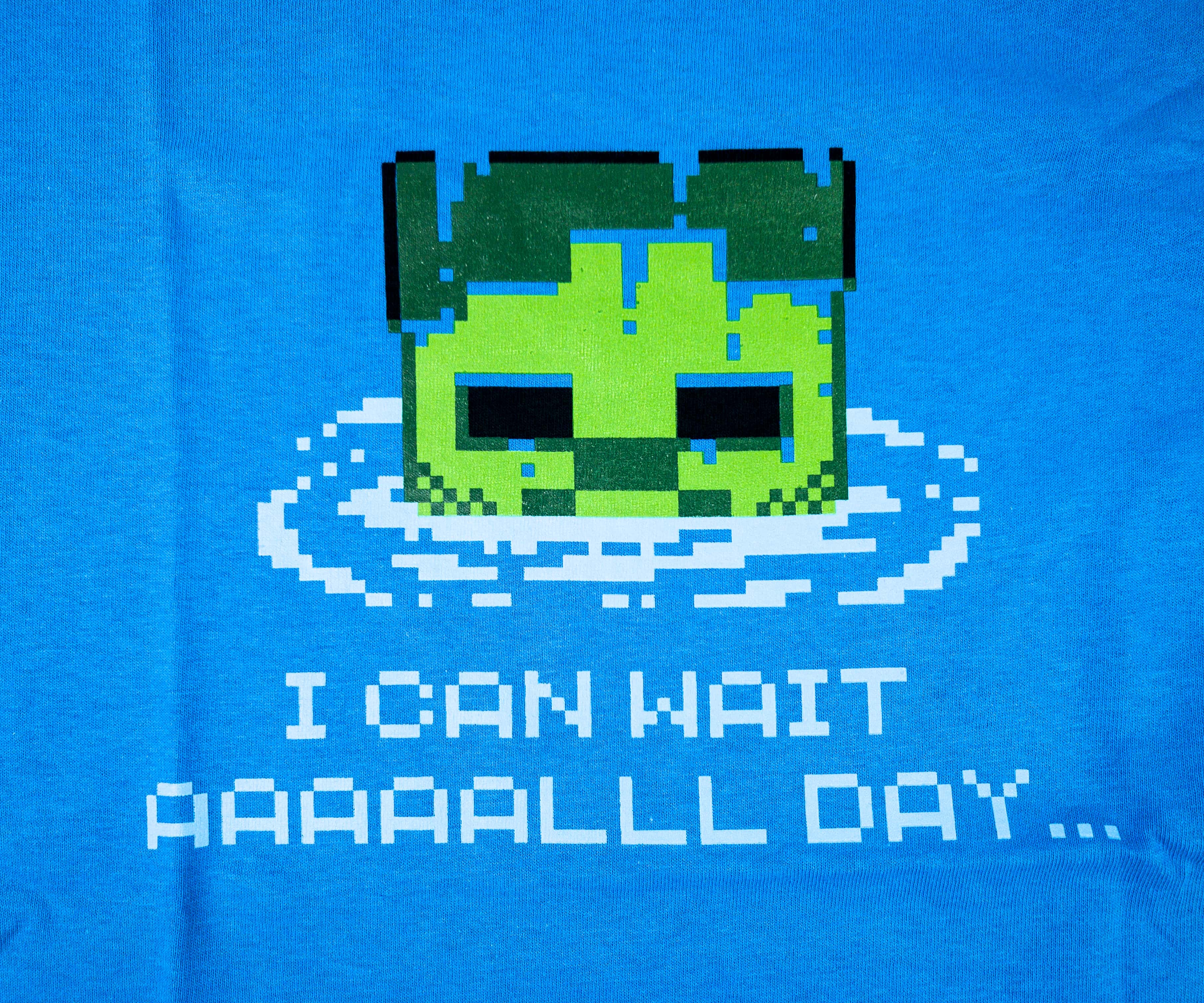 My son easily recognized the shirt's design as the Drowned, a zombie that spawns in the ocean, river, or any body of water. They are melee type of zombie as well, but they can also kill a player in range if armed with a trident.
Getting a fresh and well-designed Minecraft-themed shirt monthly makes my son really happy! As usual, the shirt's design this month is unique. It makes an ideal shirt to wear on any casual occasion. The fabric used for the shirt is also high-quality. We also appreciate the inclusion of the exclusive pin. Both items are a great addition to my son's Minecraft collection!