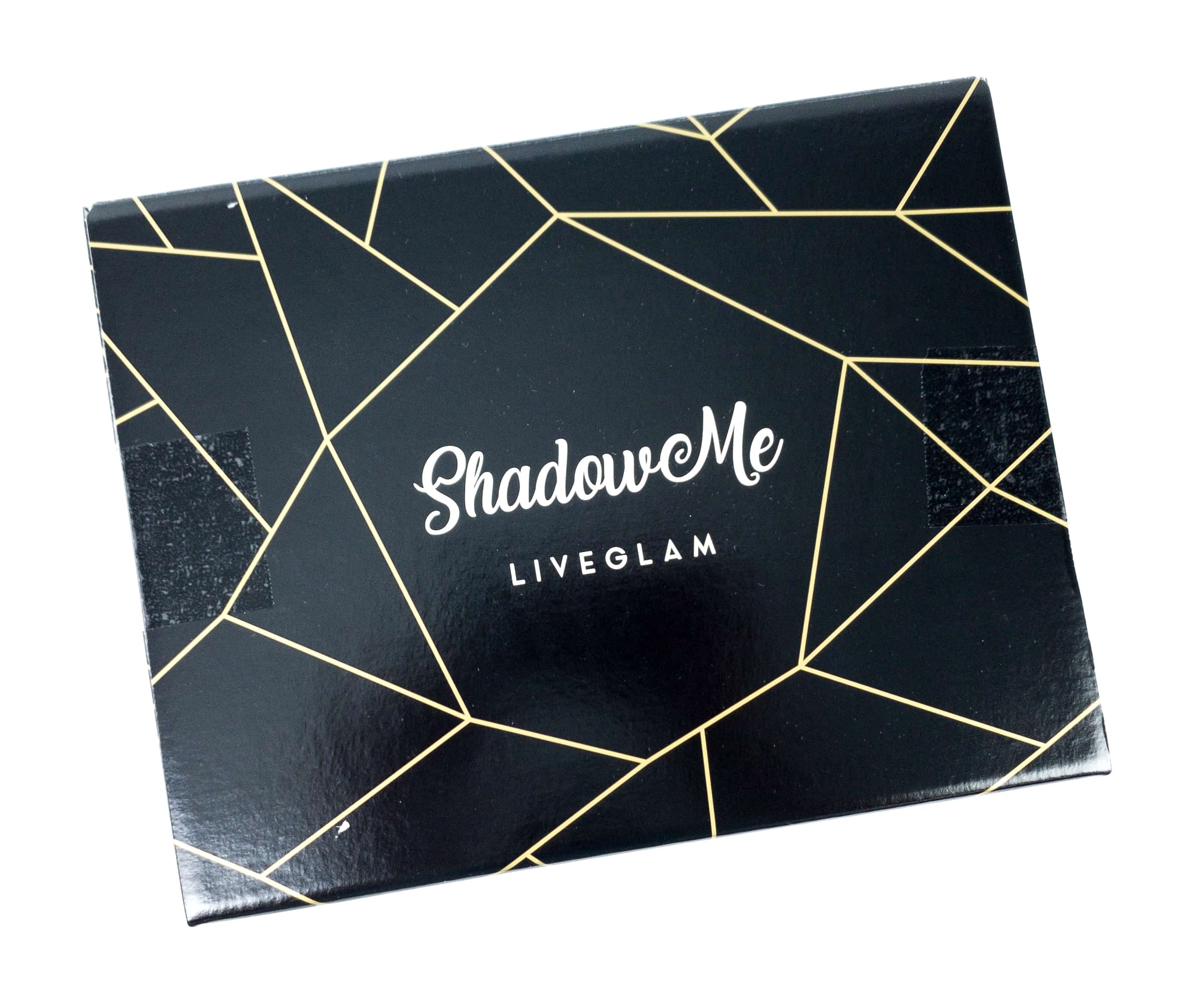 ShadowMe by LiveGlam is back! Every other month, it will be bringing you 9 new, high-quality, cruelty-free and vegan pigmented eyeshadows for $19.99 with free US shipping ($5.99 international). Like other LiveGlam subscriptions, you can trade, skip, or cancel anytime. (Individual trade will not be available for ShadowMe.)
LiveGlam also offers the MorpheMe Brush Club + KissMe Lipstick subscriptions.
DEAL: Get to pick a FREE lippie with any subscription plan during the sign up process! Use this link to sign up and activate the deal– no coupon code required!  You'll also save $5 on a 6-month plan or save $10 on an annual subscription!  Plus, save 10% in the Liveglam shop with coupon code HELLOBOXES.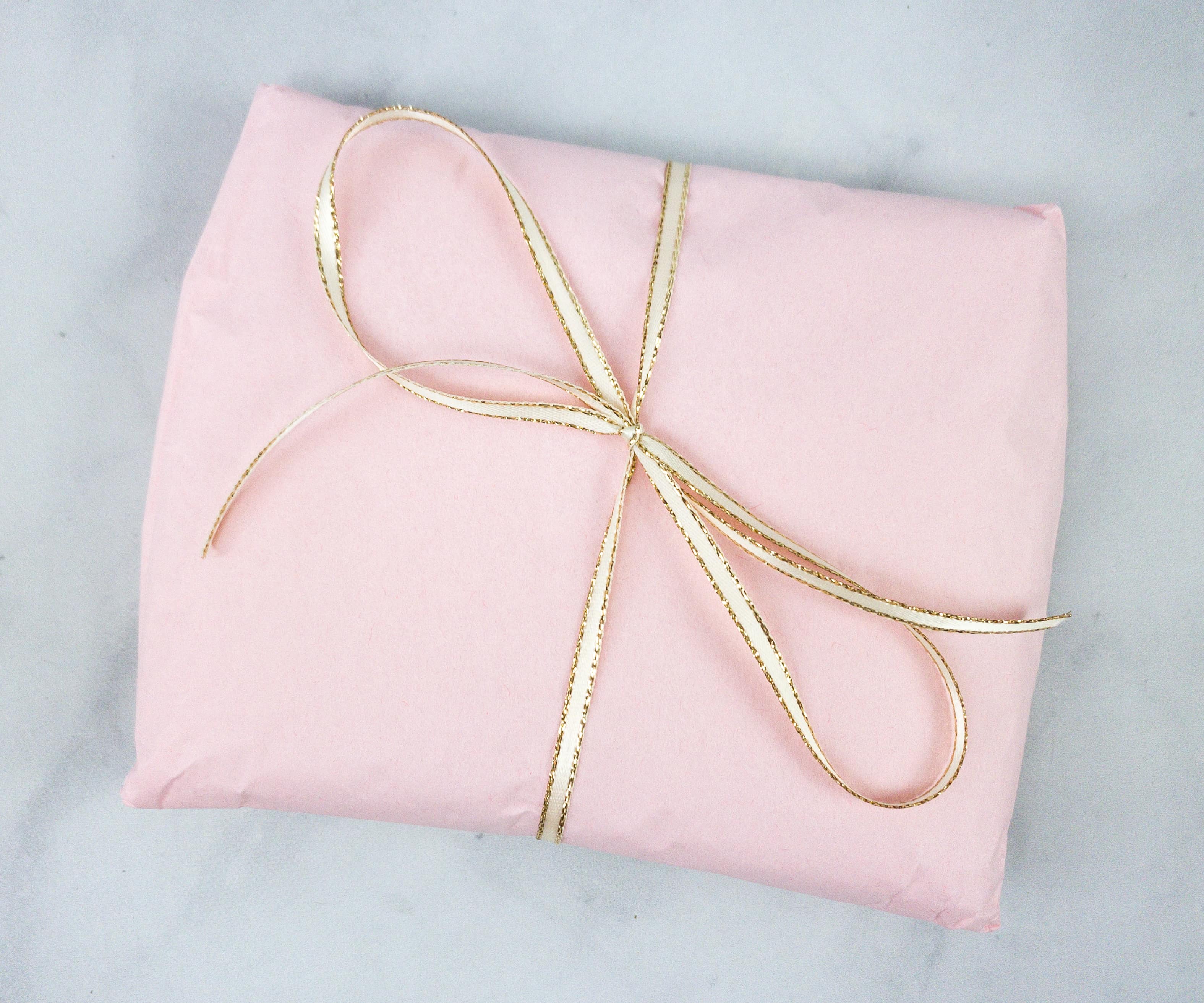 This month, the item came wrapped in a light pink paper and tied with a cream-colored ribbon with gold lining.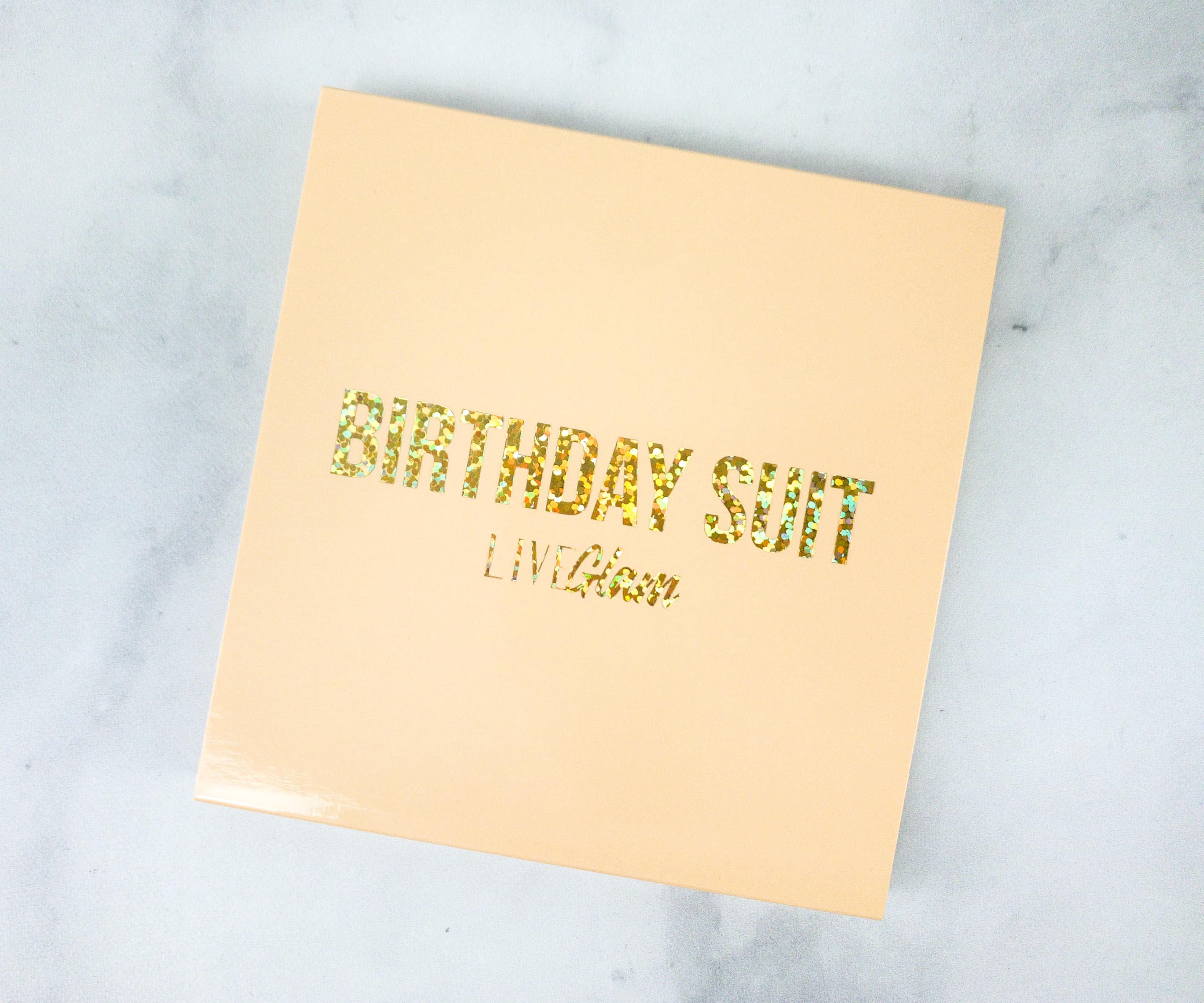 The palette came inside a box with the name emblazoned in front.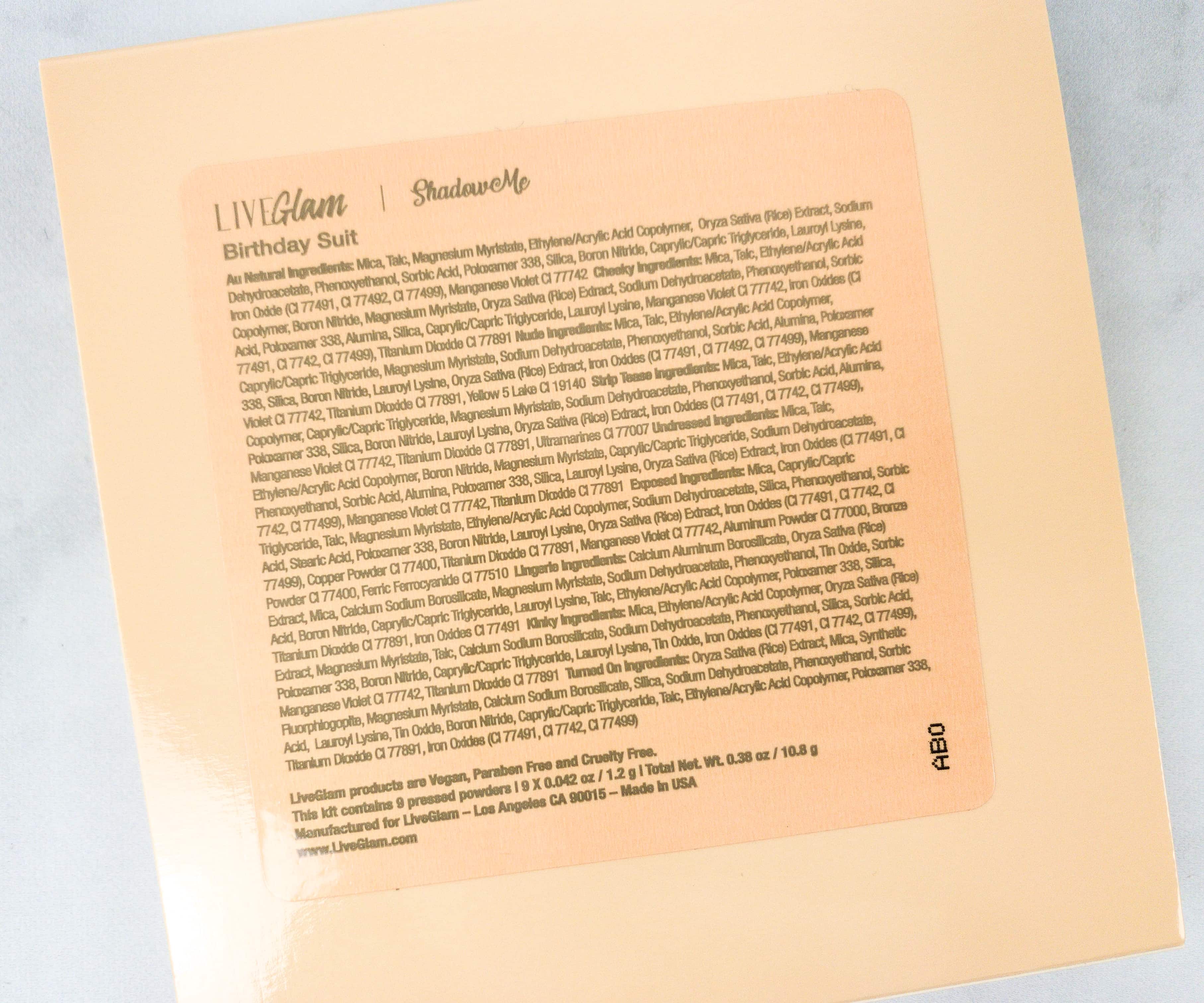 The April 2020 theme is called Birthday Suit!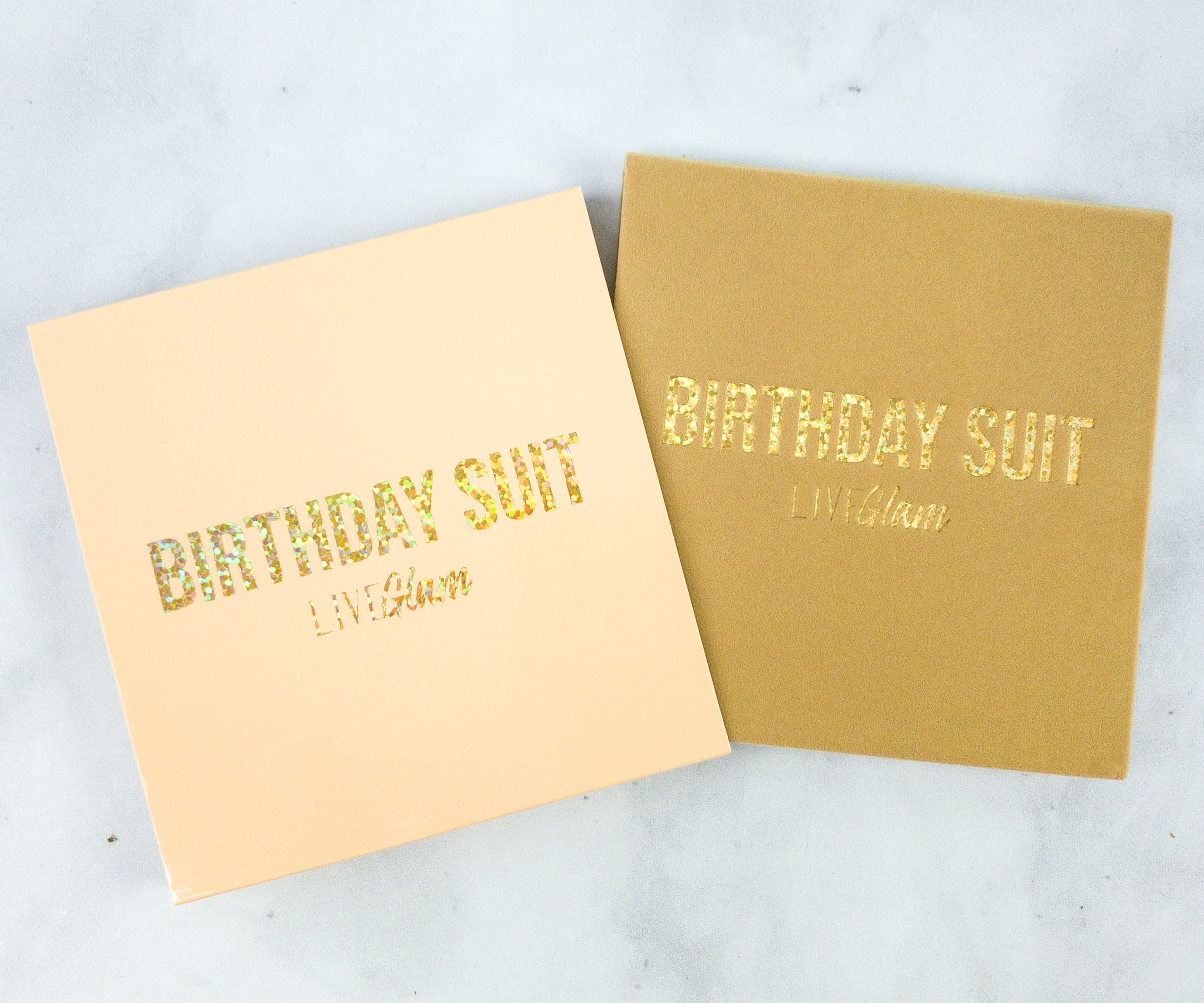 The name Birthday Suit makes me think of earthy colors! The actual palette slides out of the box packaging and it has a mustard brown color.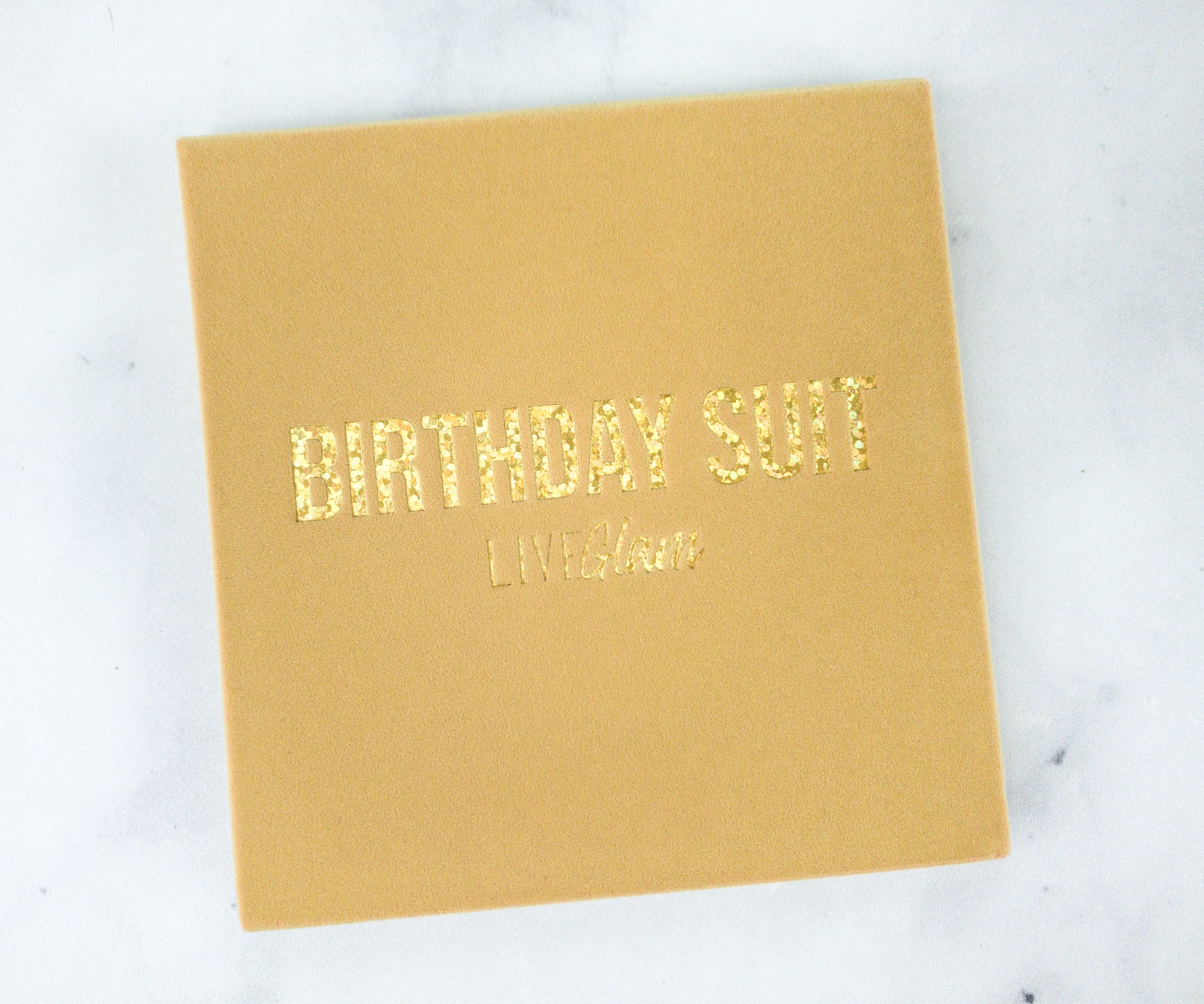 I'm so excited to see the inside of this palette! The name is definitely intriguing!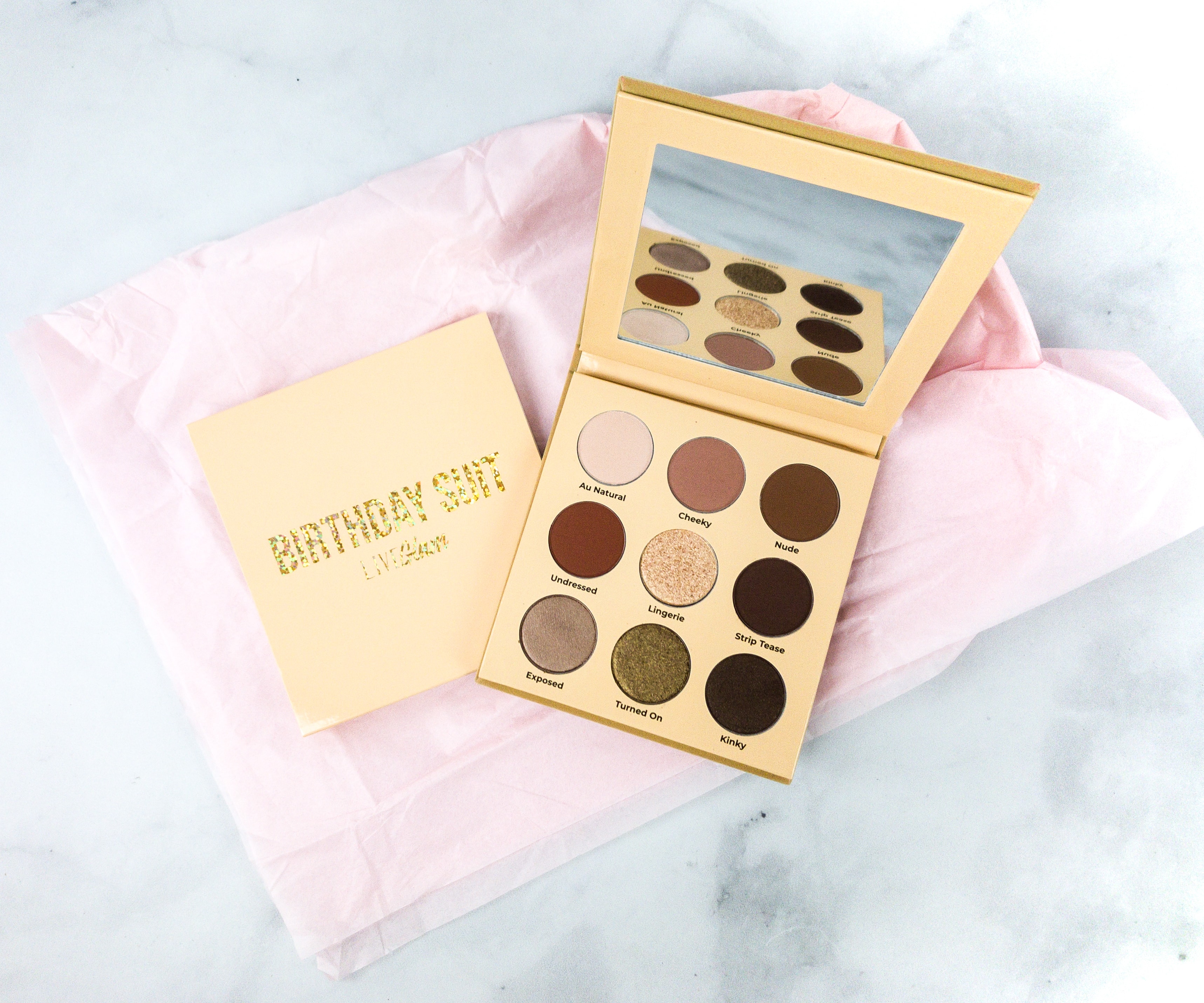 Everything in my box!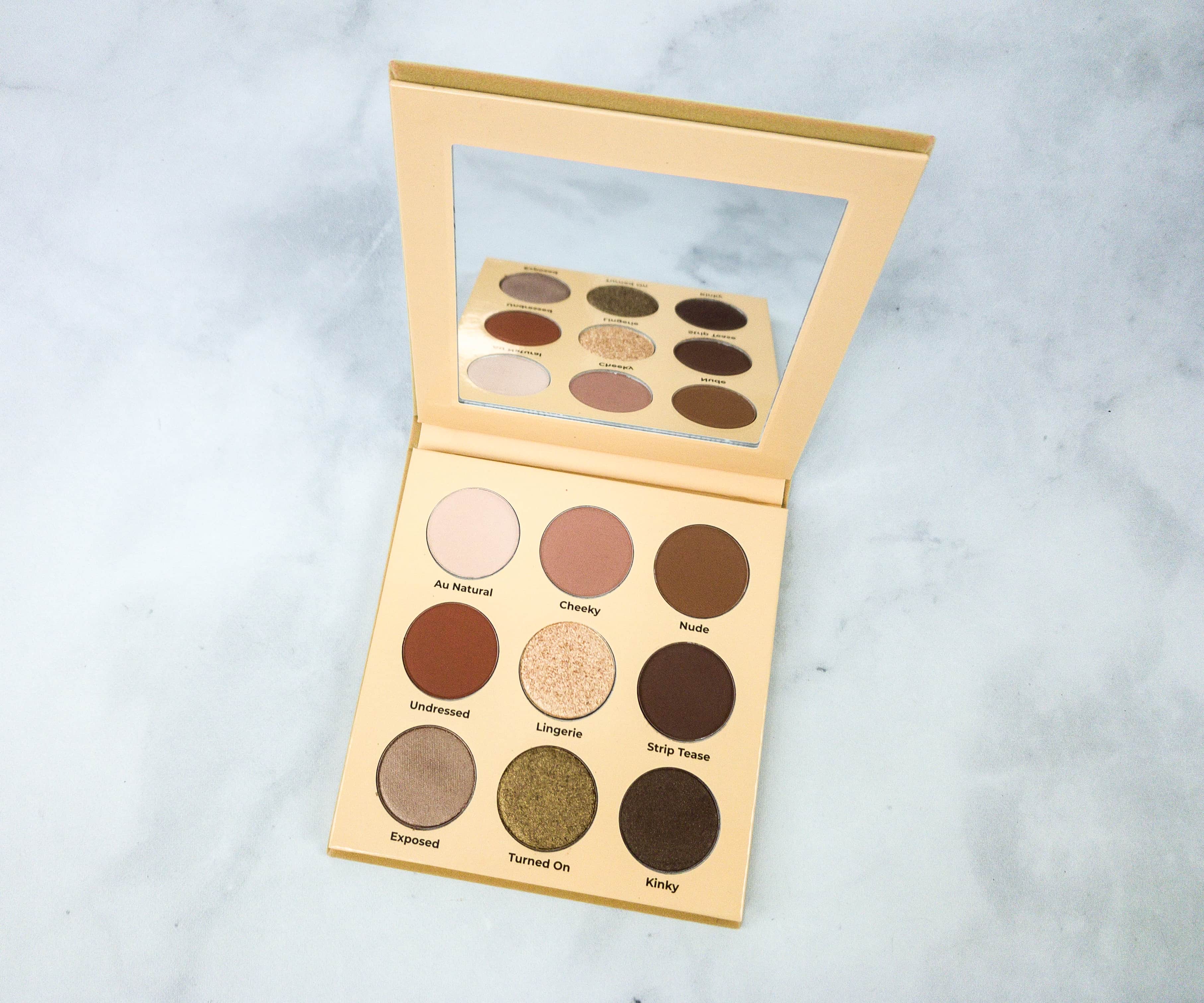 The 9-pan palette comes with its own mirror, making it perfect for traveling! The color selection is really good. They're all very wearable shades for any occasion. From work-appropriate ones to night time glam, you can surely pull off a stunning look using the colors from this palette.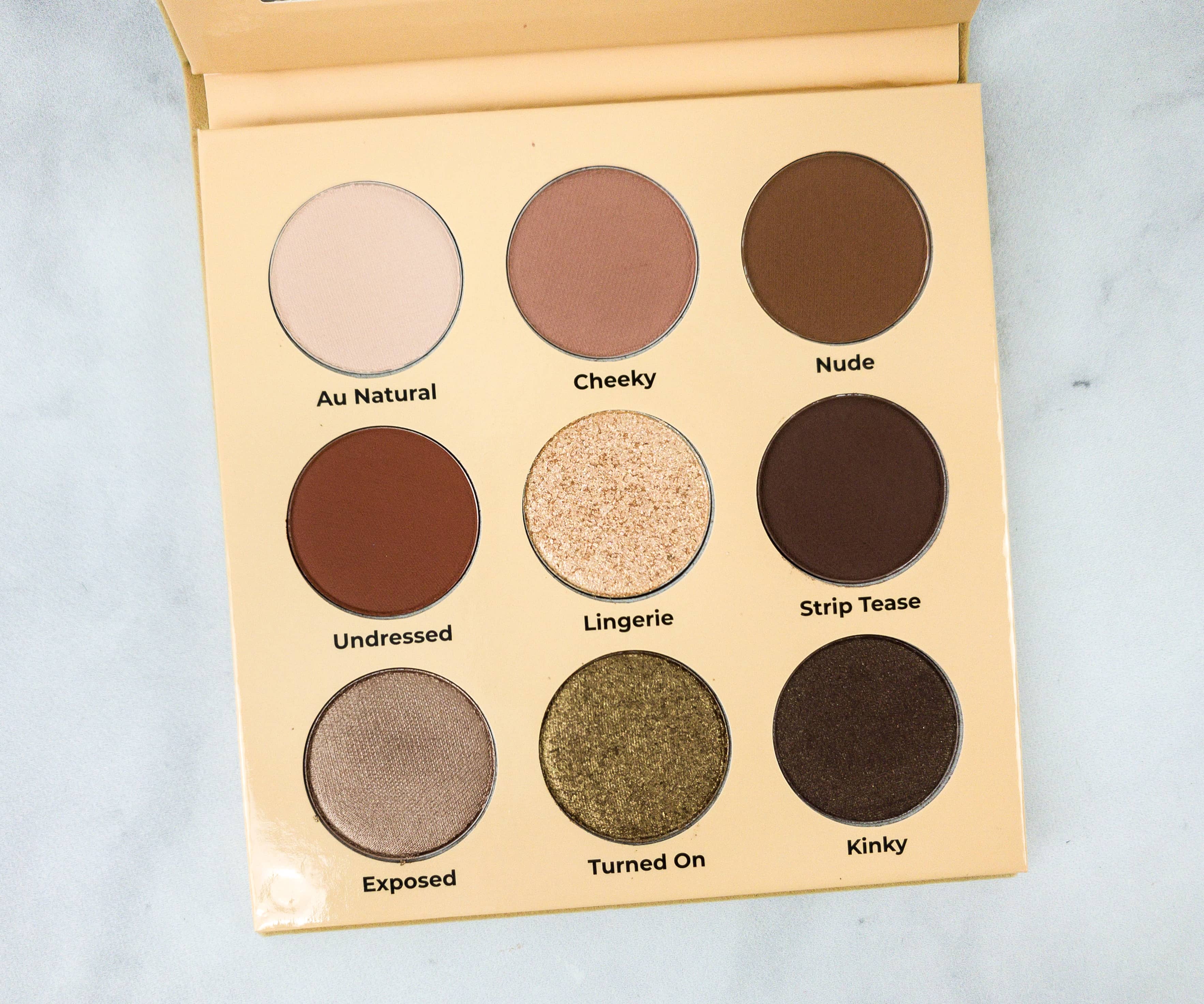 The matte colors blend really well and the metallics look gorgeous. I like using Au Natural as my base shade and transition with Cheeky. I put some of the shade Nude on the outer corners to give a more dramatic effect and Exposed on top of the lids to give me a pop of shimmer. Lingerie works really well on the inner corners as well as the brow bone for a highlighted look!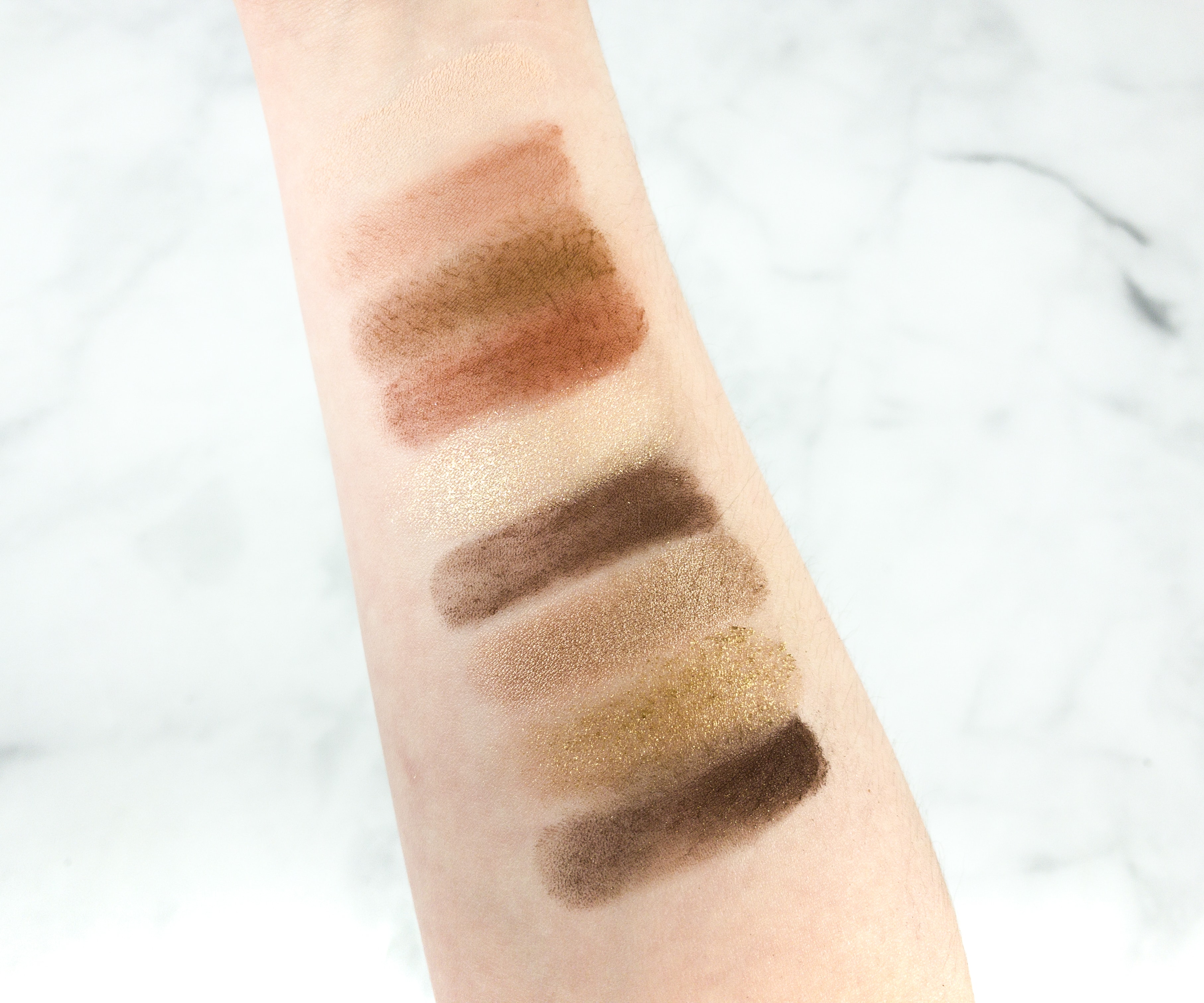 Here are the swatches of all the shades!
I love this palette! I'm sure this will be one of my new favorites because all the shades are wearable and they blend like a dream. Plus, I love how the palette is compact and comes with its own mirror! All the shades are buttery soft and silky smooth and the pigmentation is really amazing. The metallics already have a great color pay off but you can intensify it better by using a damp brush. I'm really happy with this month's ShadowMe palette. I love that they gave a neutral and versatile palette that can be used for all occasions!
What do you think of this bonus ShadowMe palette?