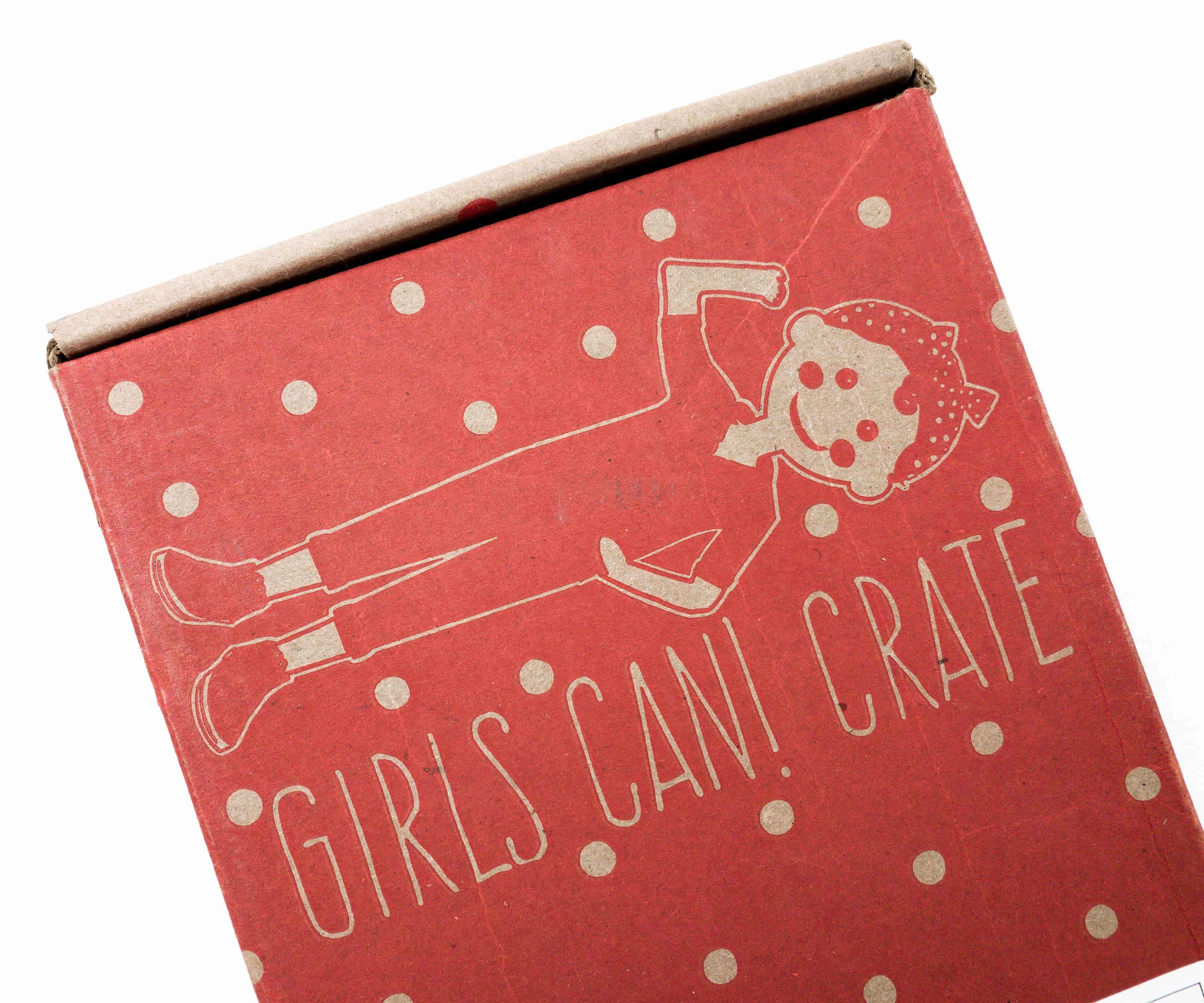 Girls Can Crate is a monthly subscription for children between 5 and 10 years of age that promotes the idea that girls can do whatever they set their minds to. Each month features a different female pioneer whose story inspires girls to achieve. Each box includes a 20-page activity book that includes the heroine's story, 2-3 STEAM activities, and creative play props. Boxes cost $29.95 each month with themes that celebrate female pioneers from diverse backgrounds, but the activities themselves are usually gender-neutral.
DEAL: Save 15% on your first box! Use coupon code HELLO15.
The box is always full of fun stuff and activities.
The items were cushioned with bright yellow squiggles.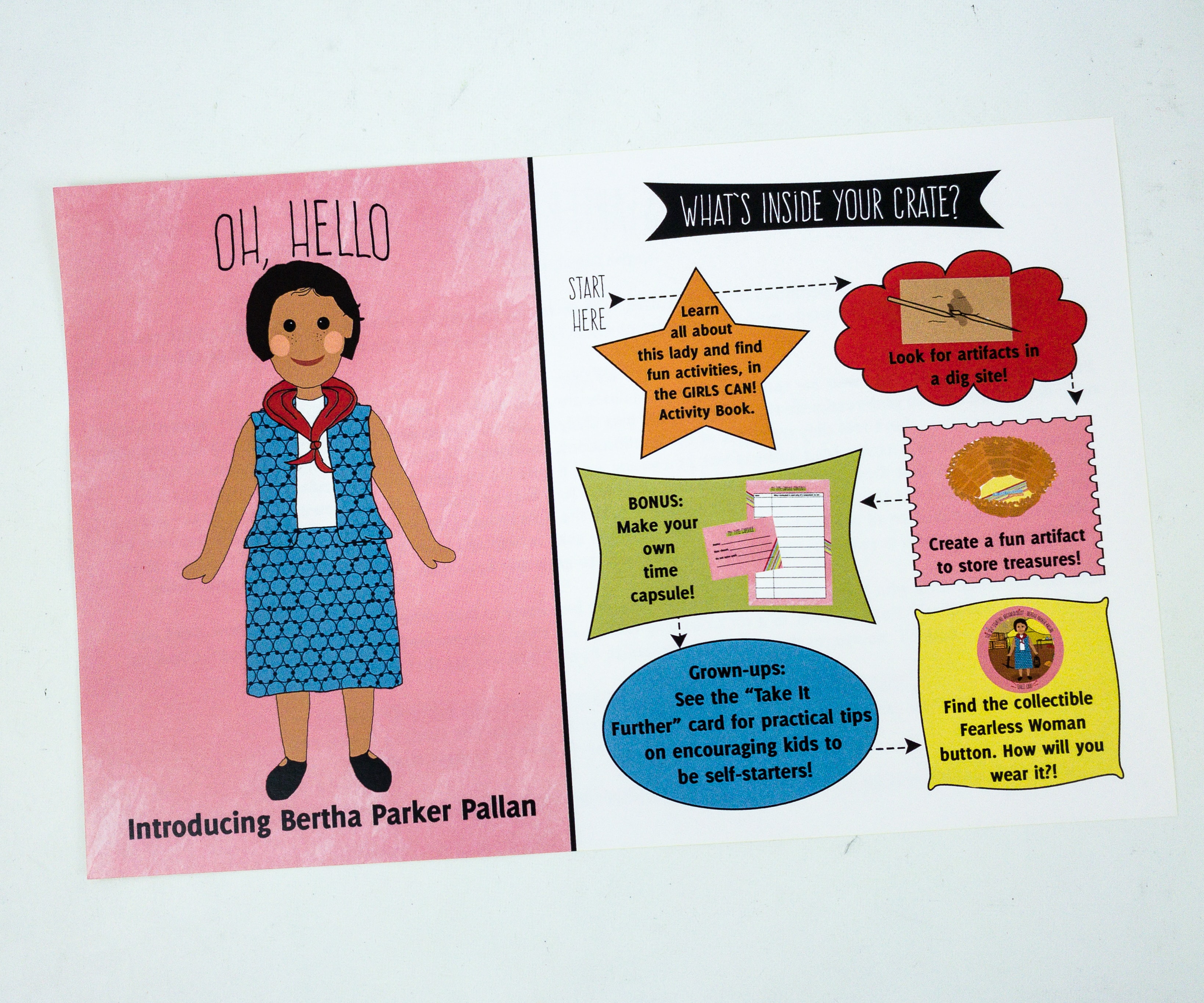 There's a pamphlet that lists what's inside the crate. This month, we're celebrating the life of Bertha Parker Pallan!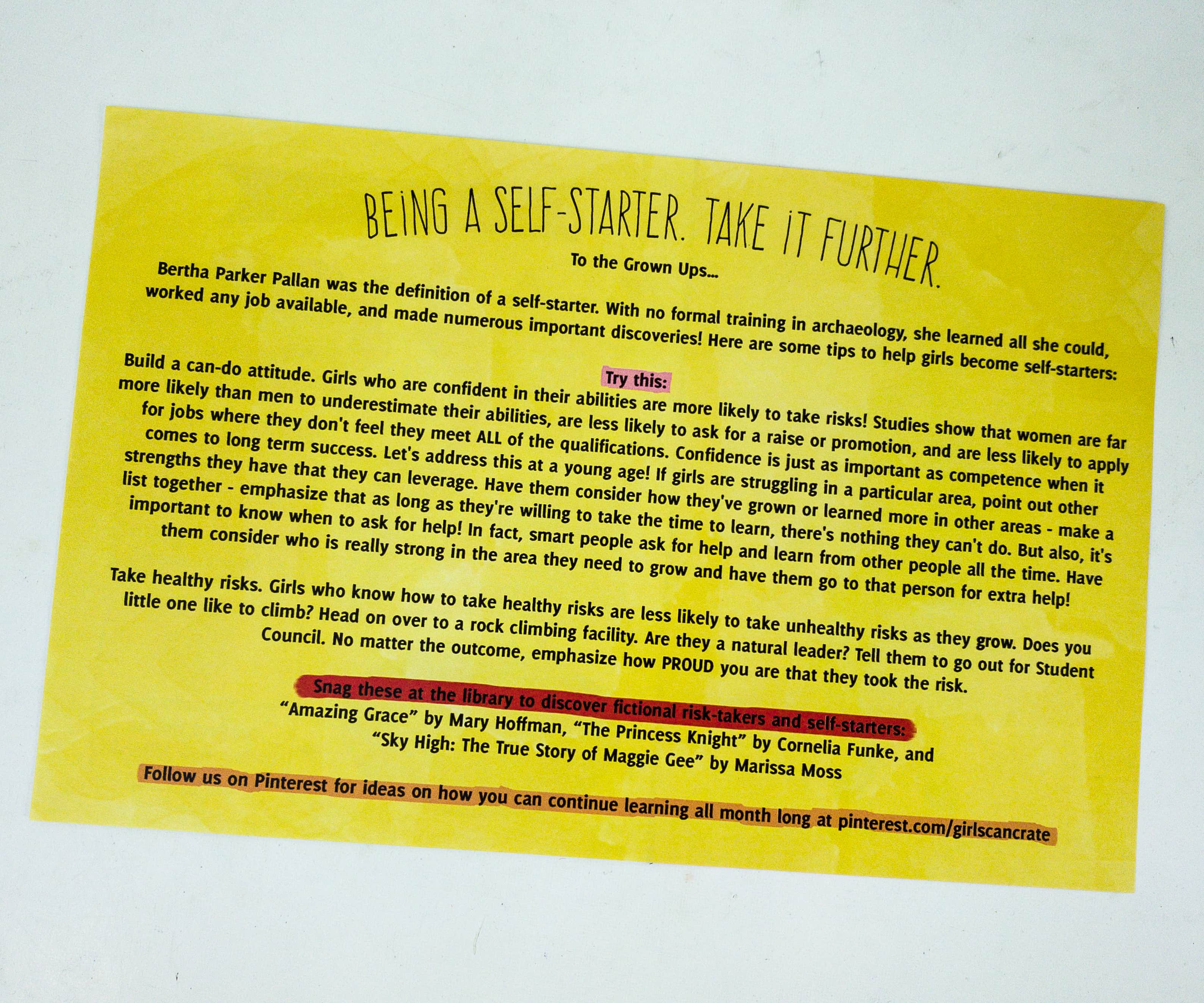 Meanwhile, these are pointers for parents on how to help kids become self-starters.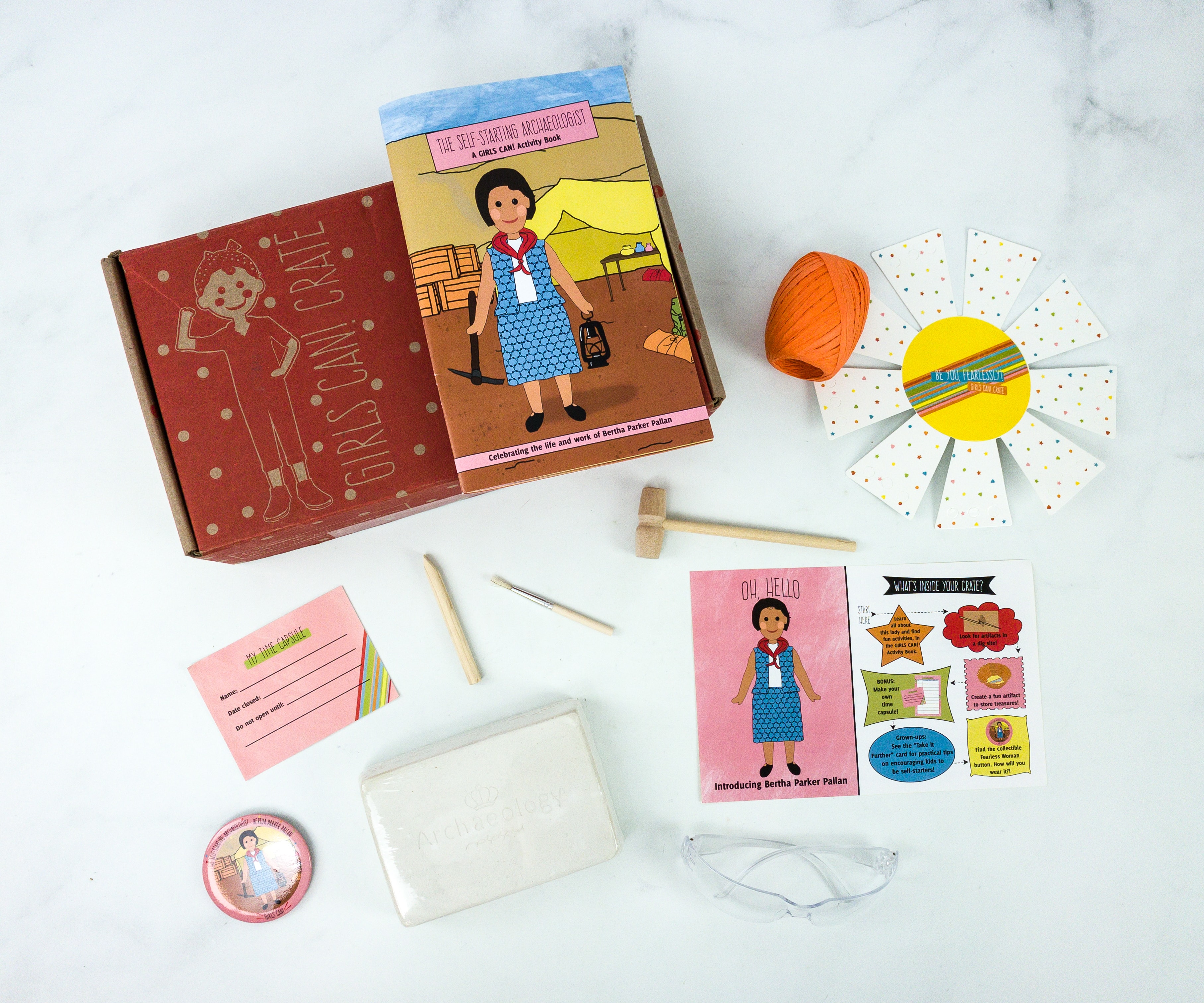 Everything in the box!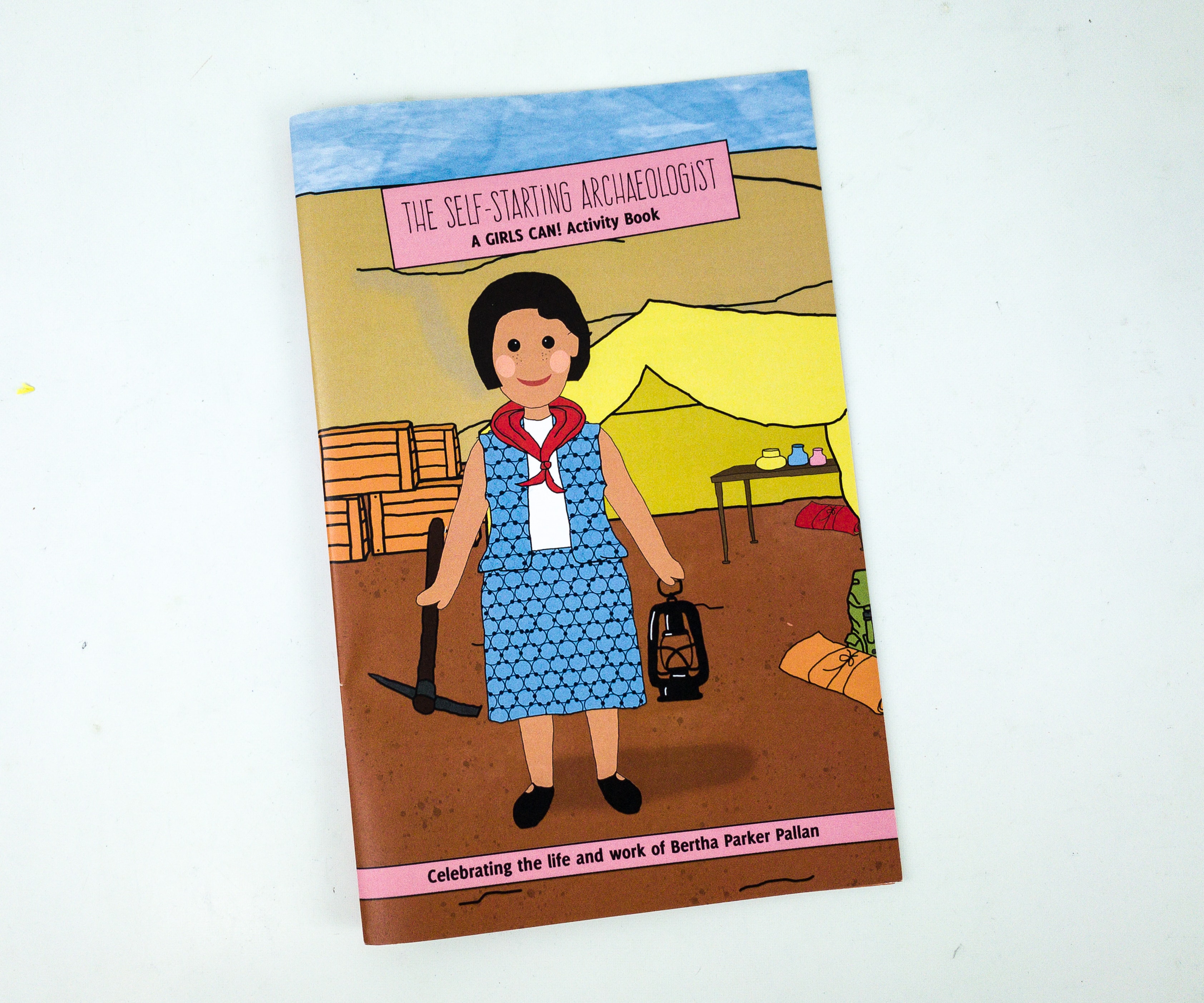 As always, the box included a booklet featuring information about this month's heroine.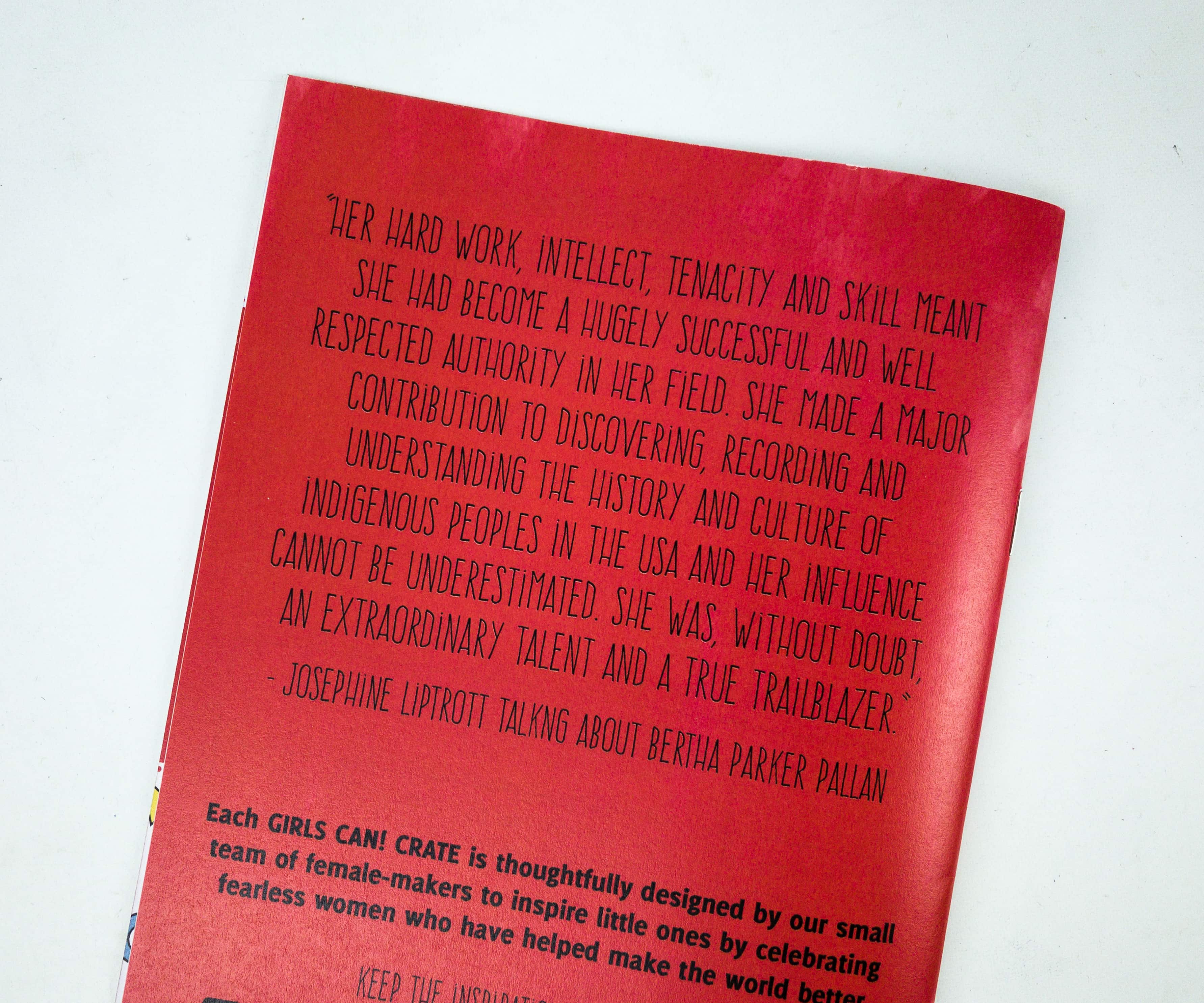 At the back of the booklet are good words from Josephine Liptrott, talking about this month's heroine:
Her hard work, intellect, tenacity and skill meant she had become a hugely successful and well respected authority in her field. She made a major contribution to discovering, recording and understanding the history and culture of indigenous peoples in the USA and her influence cannot be underestimated. She was, without a doubt, and extraordinary talent and a true trailblazer.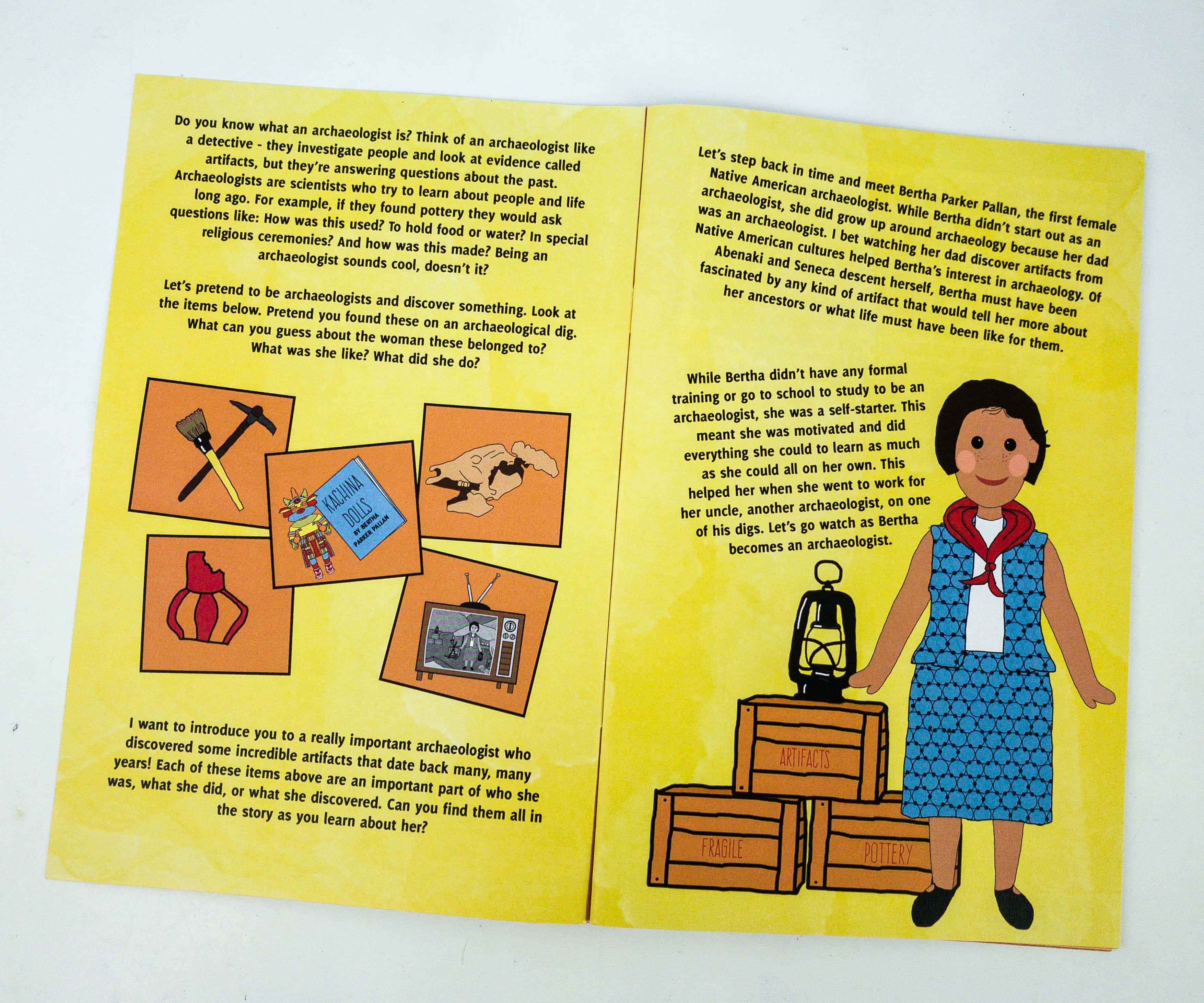 Bertha Pallan Thurston Cody (née Parker), or simply known as Bertha Pallan Parker, was an American archaeologist working as an assistant in archaeology at the Southwest Museum. She is thought to be the first Native American of Abenaki and Seneca descent to become a female archaeologist.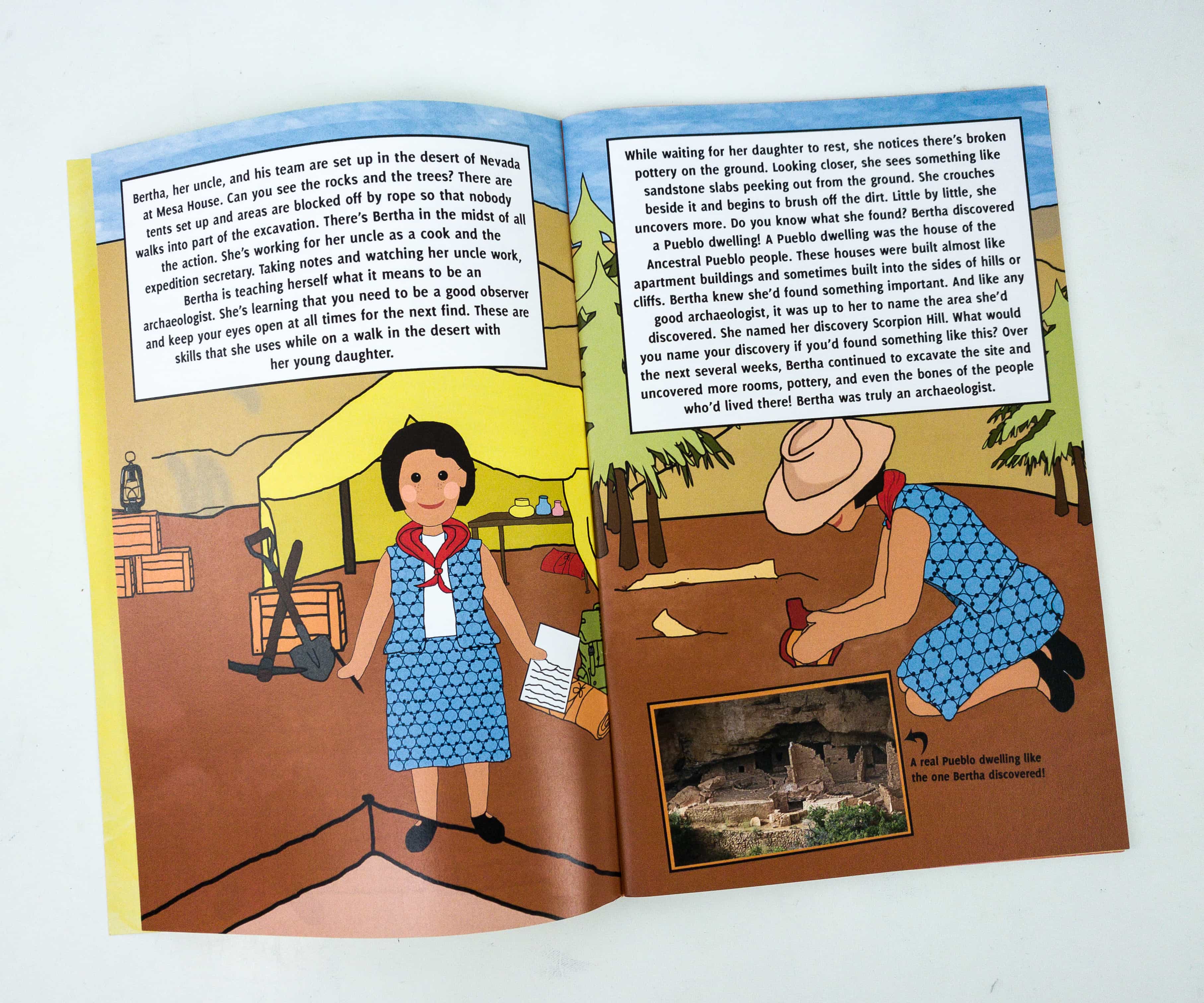 Bertha, her uncle Mark Raymond Harrington, and his team set up in the desert of Nevada at Mesa House. With these experiences, Bertha taught herself what it means to be an archaeologist.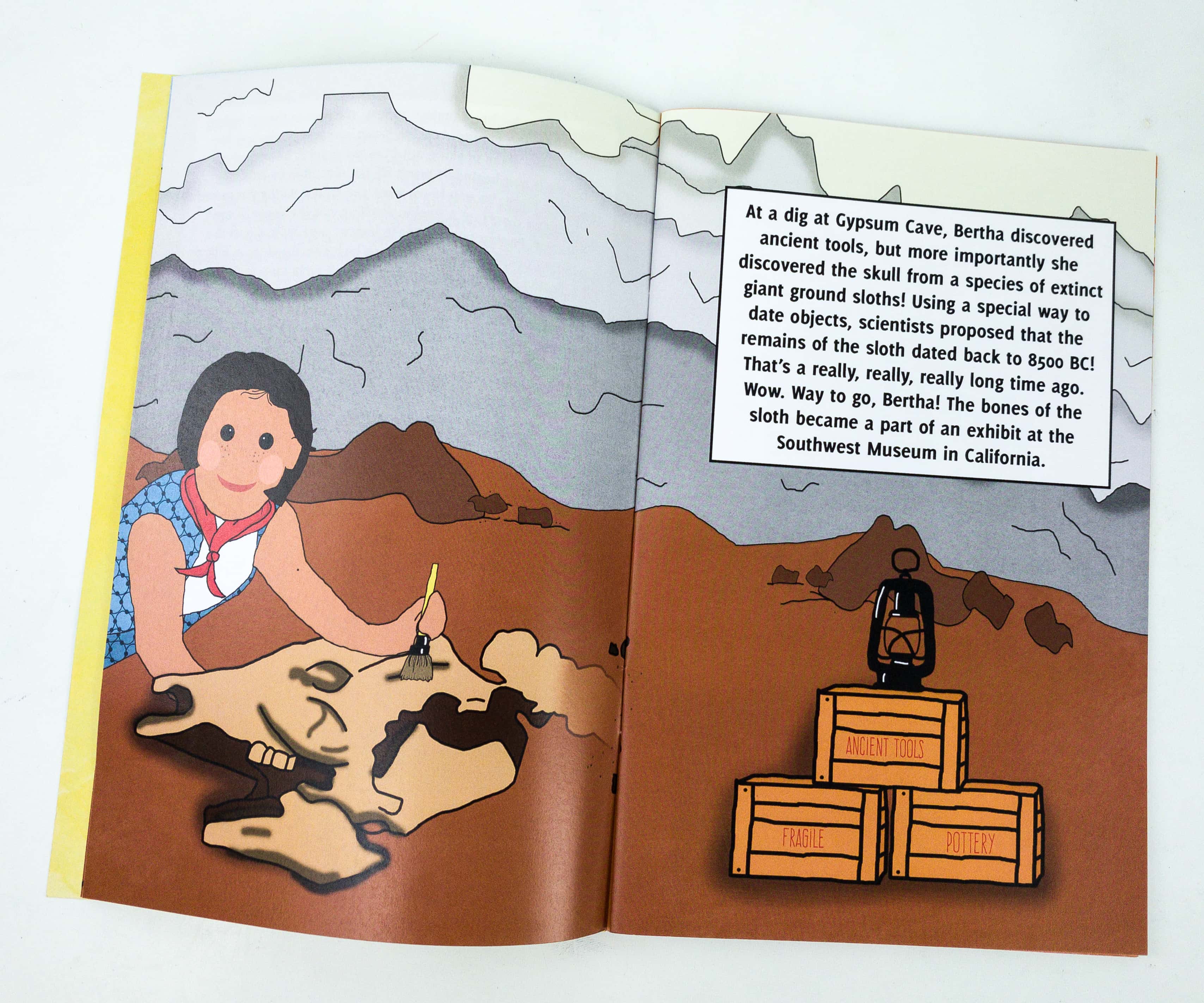 One of her notable discoveries are the ancient tools in Gypsum Cave, and she even discovered the skull from a species of extinct giant ground sloth!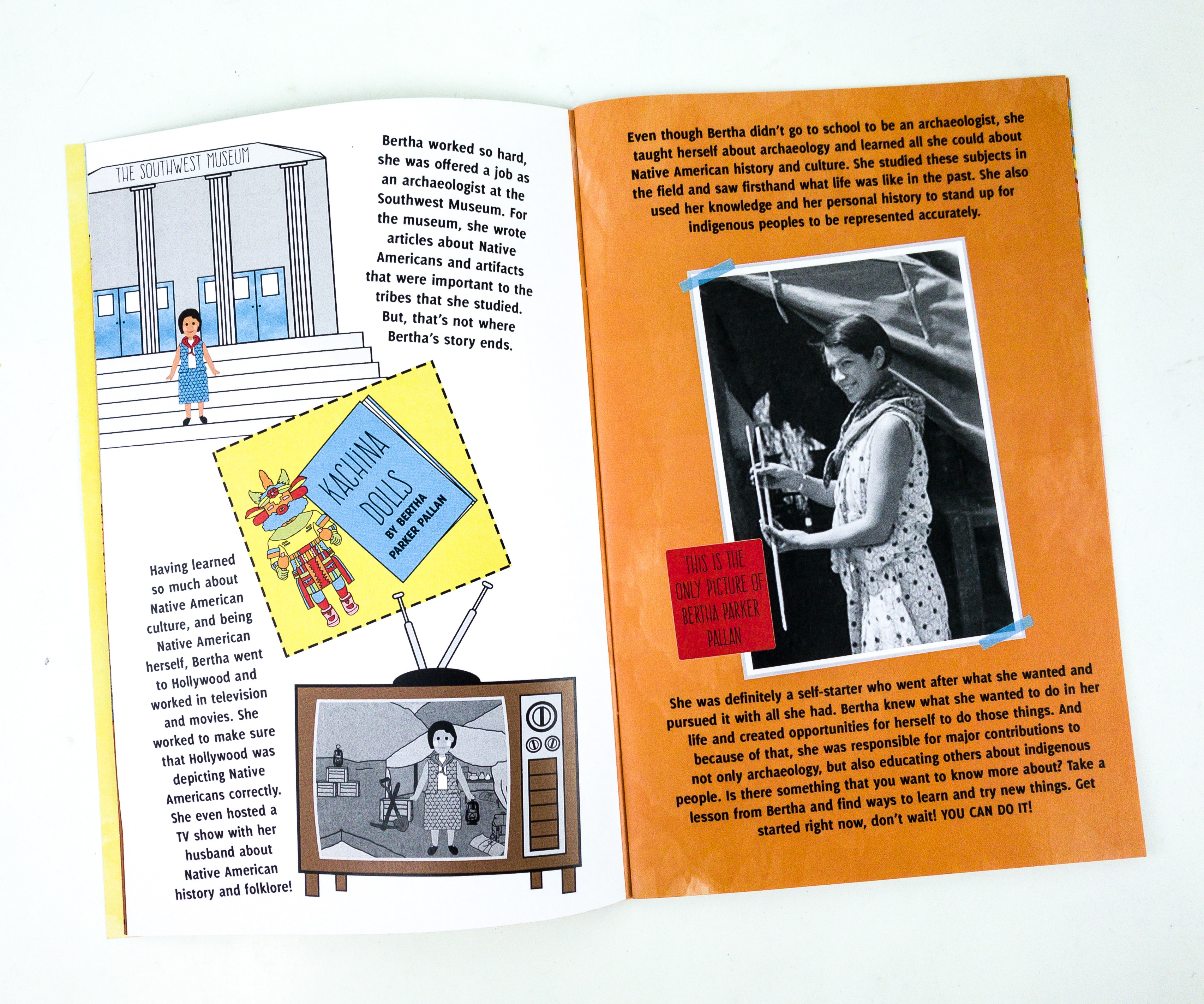 While working at the Southwest Museum, she also wrote articles about Native Americans and artifacts that were important to the tribes that she studied. She also worked in television and movies and even hosted a TV show with her husband Iron Eyes Cody. She's really an inspiration as she worked hard to went after what she wanted and achieved it!
There are lots of fun activities in the booklet! It includes an activity about knowing your own culture and an activity where you pretend to be an archaeologist and draw what a team of archaeologists will find in your room 500 years from now!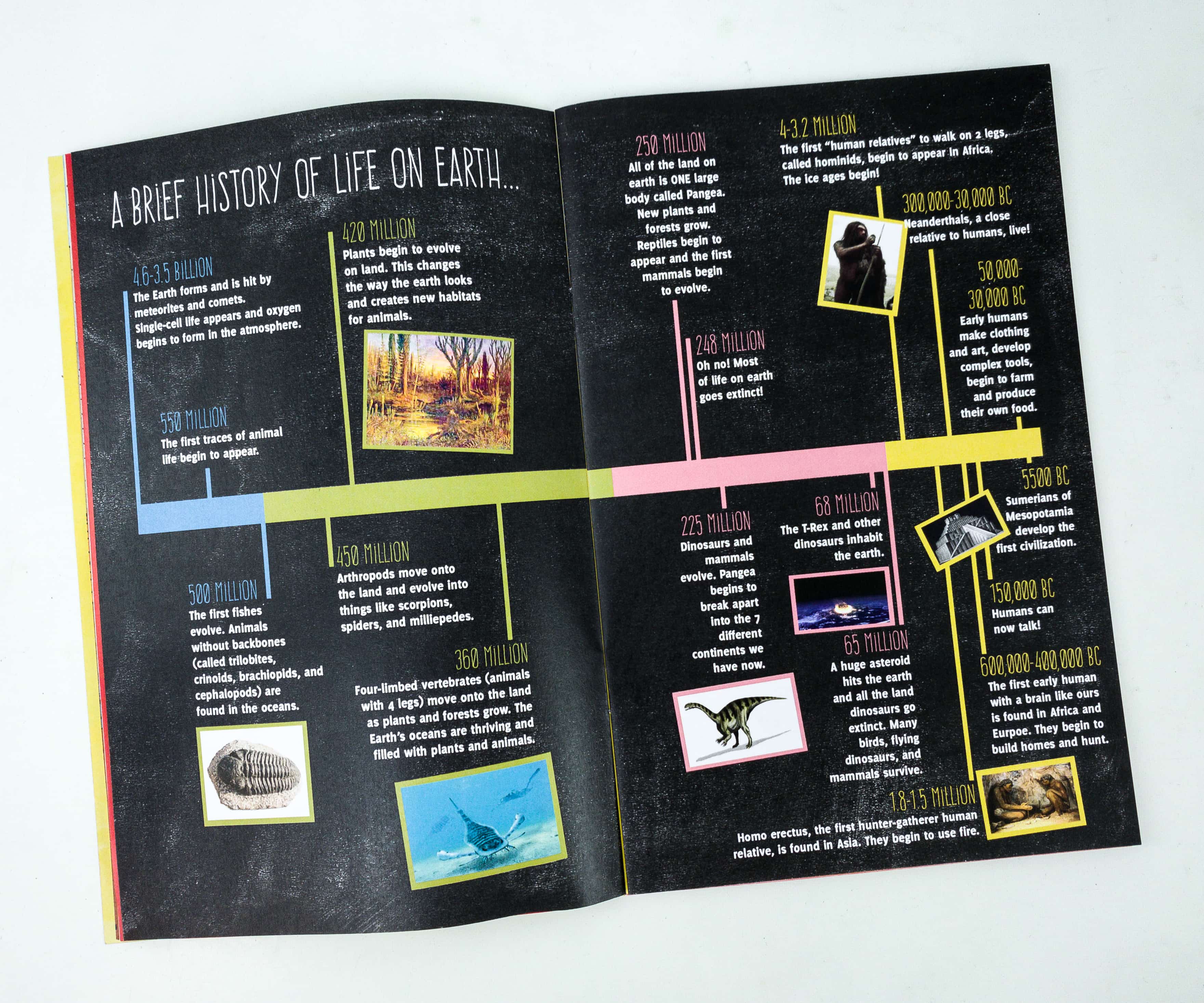 There's also a feature about the Brief History of Life on Earth, complete with photos and images!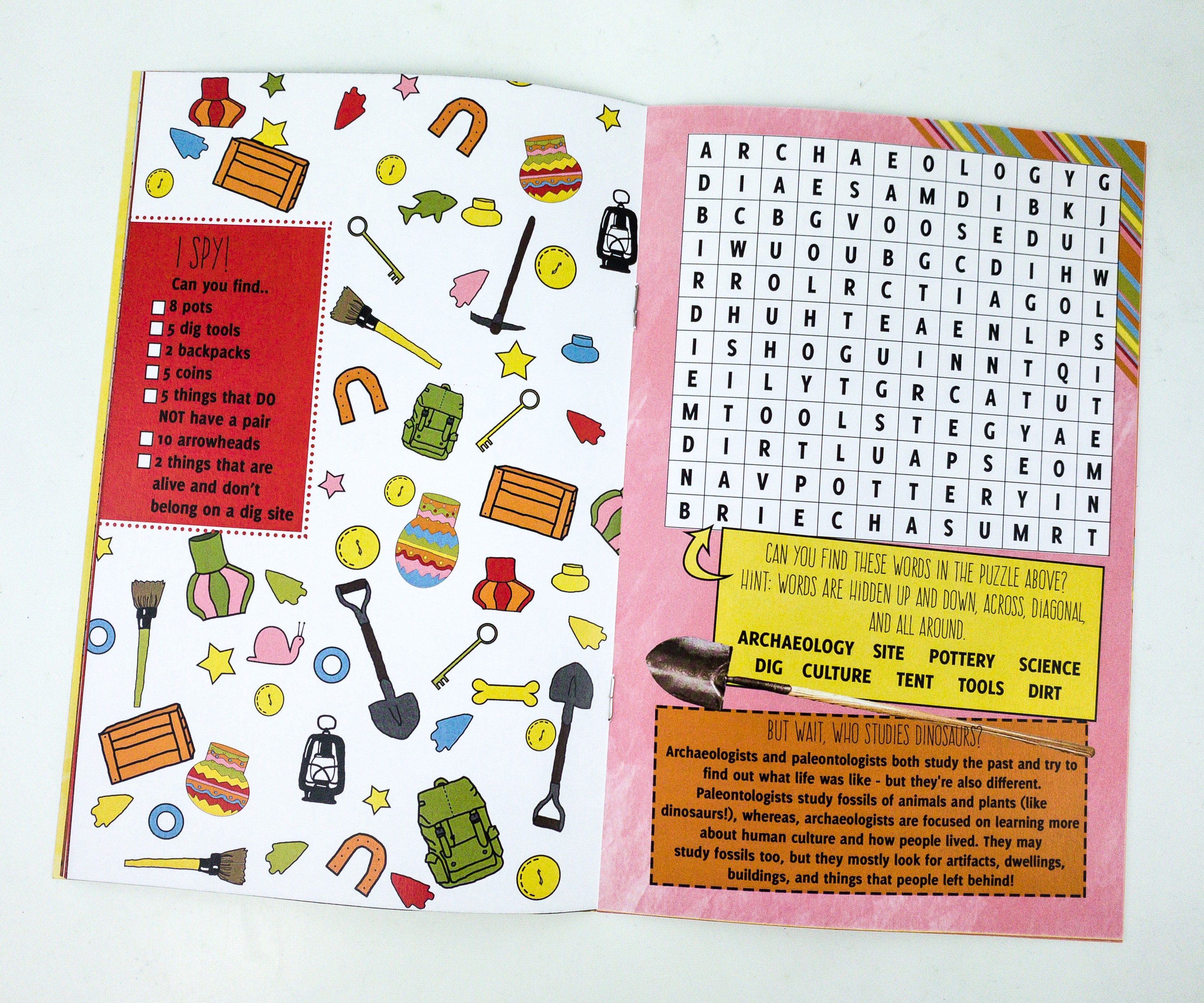 The kids really enjoyed the booklet as it got tons of fun activities and puzzles!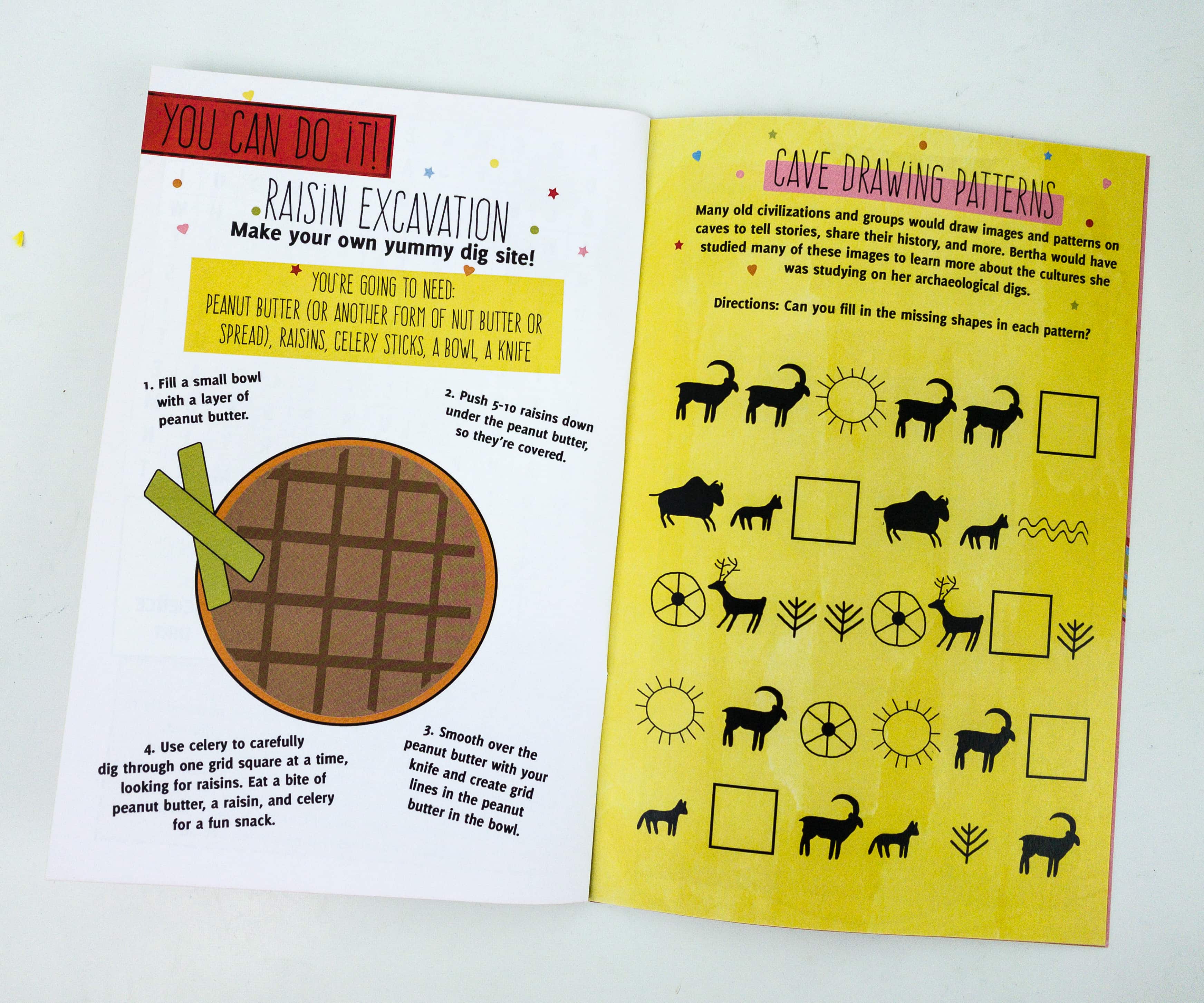 The booklet also features a recipe for the Raisin Excavation, which is a yummy dig site. The next page will teach you about cave drawings.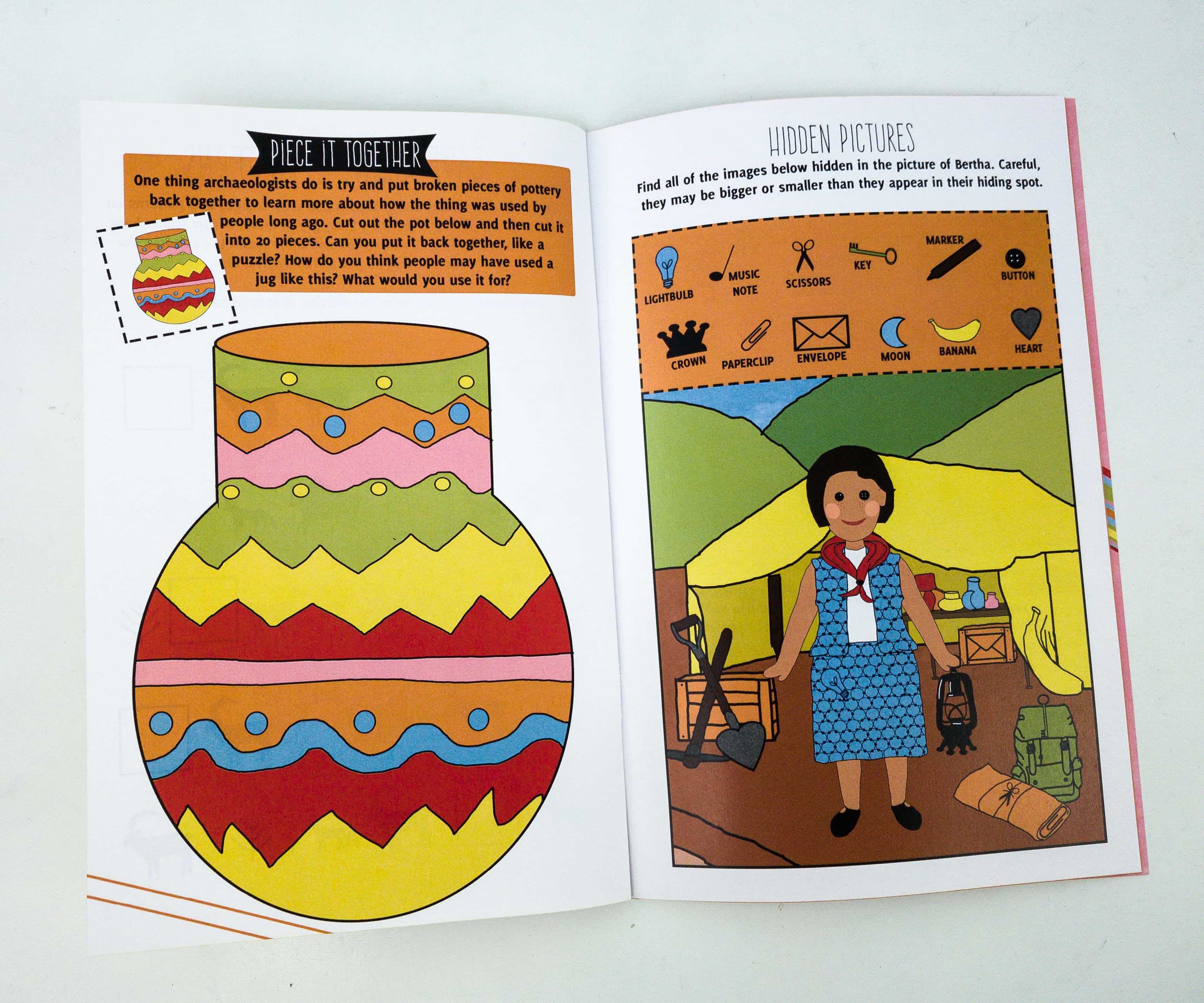 You can also make your own puzzle using this picture of a colorful jug, and test your sharp eyes by searching for the hidden objects on the next image that features this month's heroine!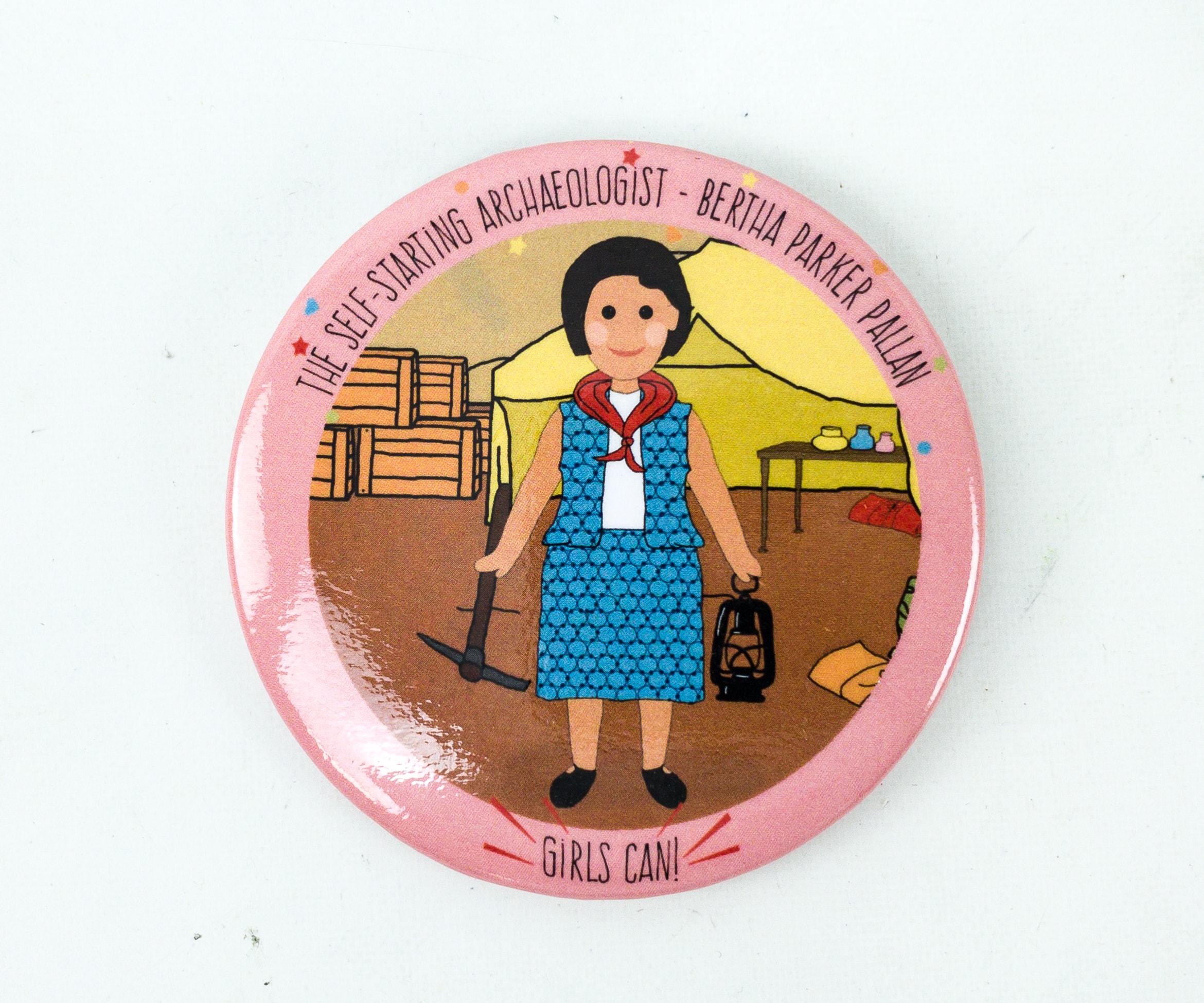 This month's pin, of course, features the self-starting and first female Native American archaeologist, Bertha Parker Pallan!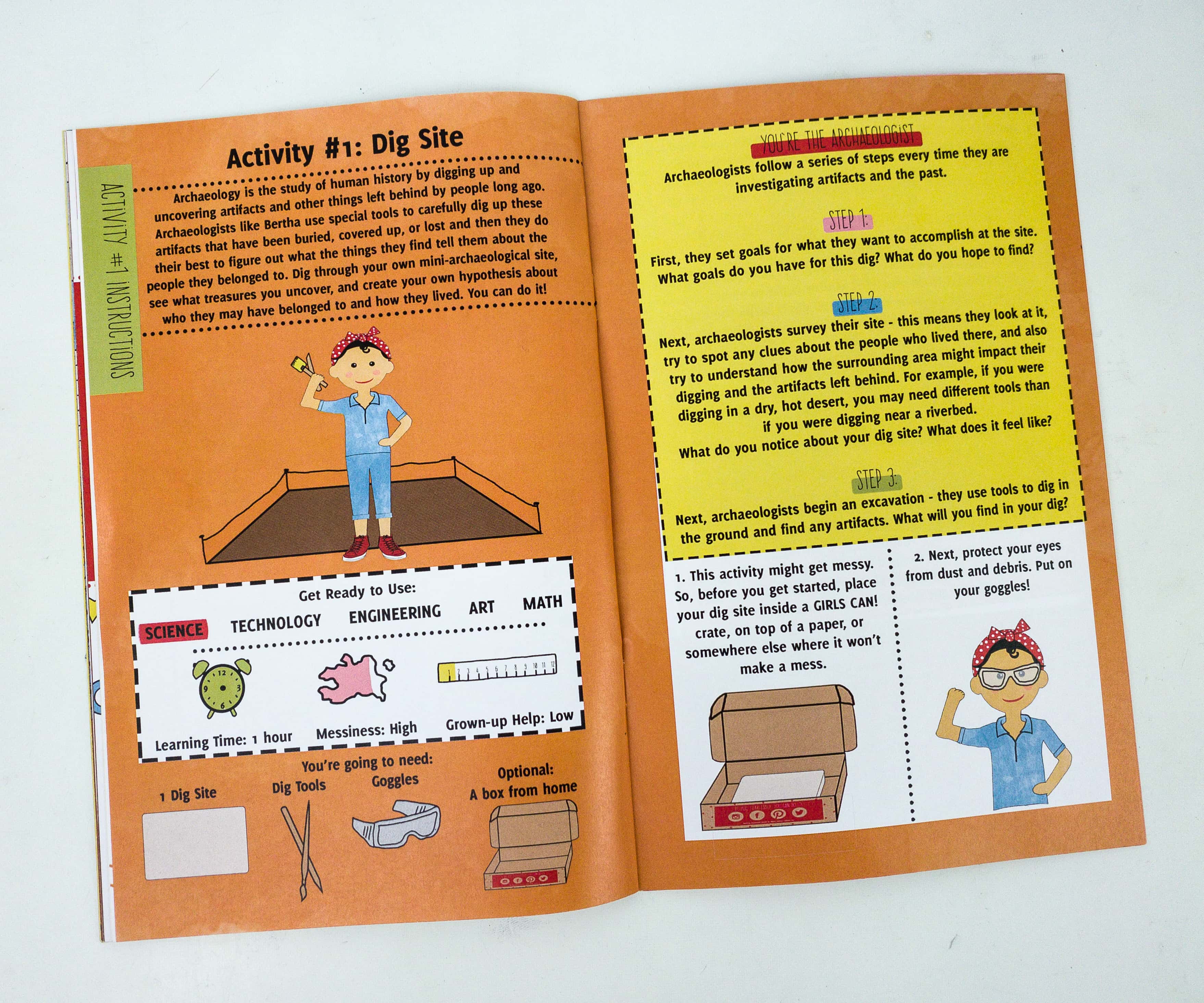 Activity #1: Dig Site. For the first activity, the box provided a dig site! Every step is explained thoroughly so my daughter didn't have any problems with it.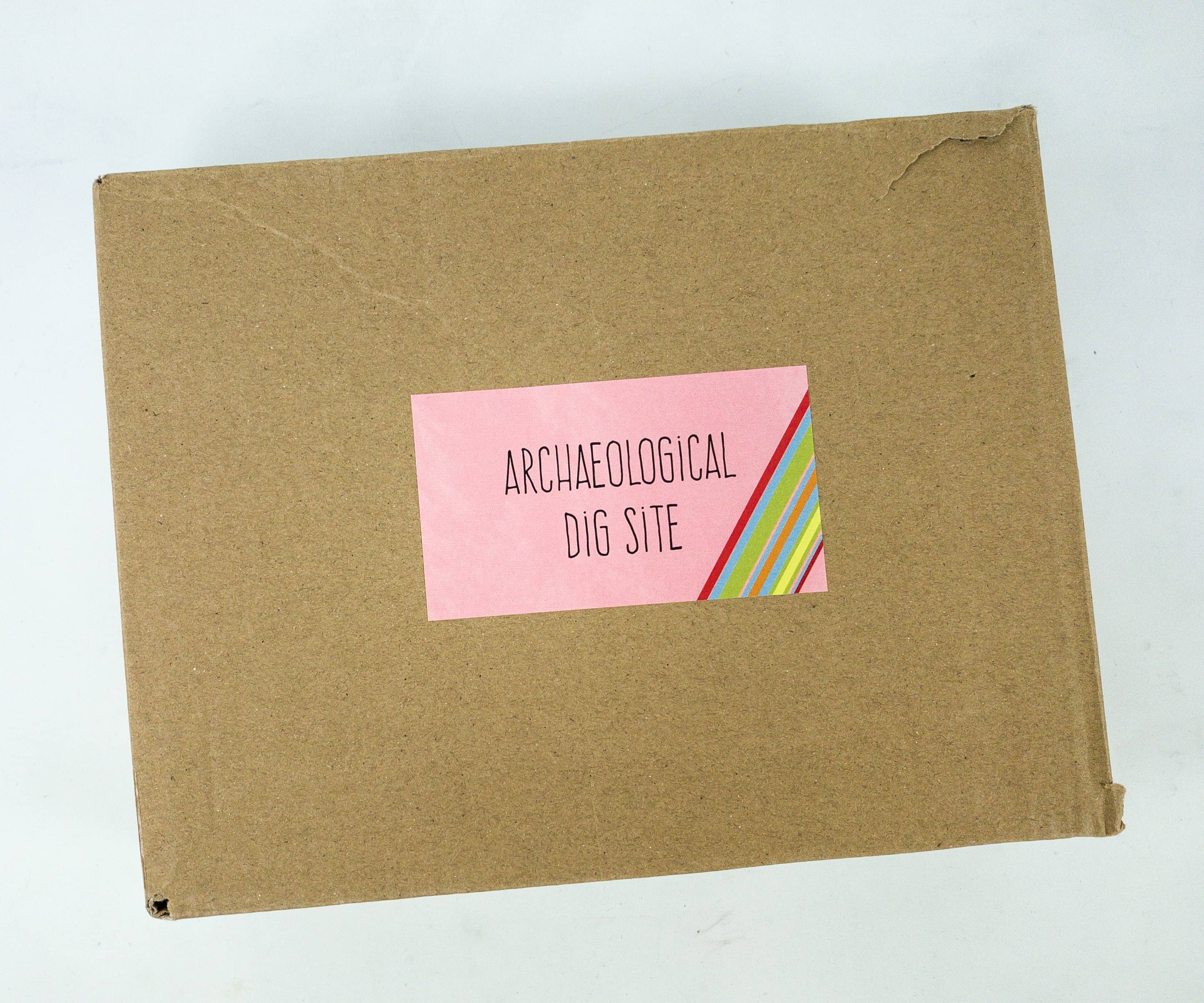 The archaeological dig site was packed in its own box.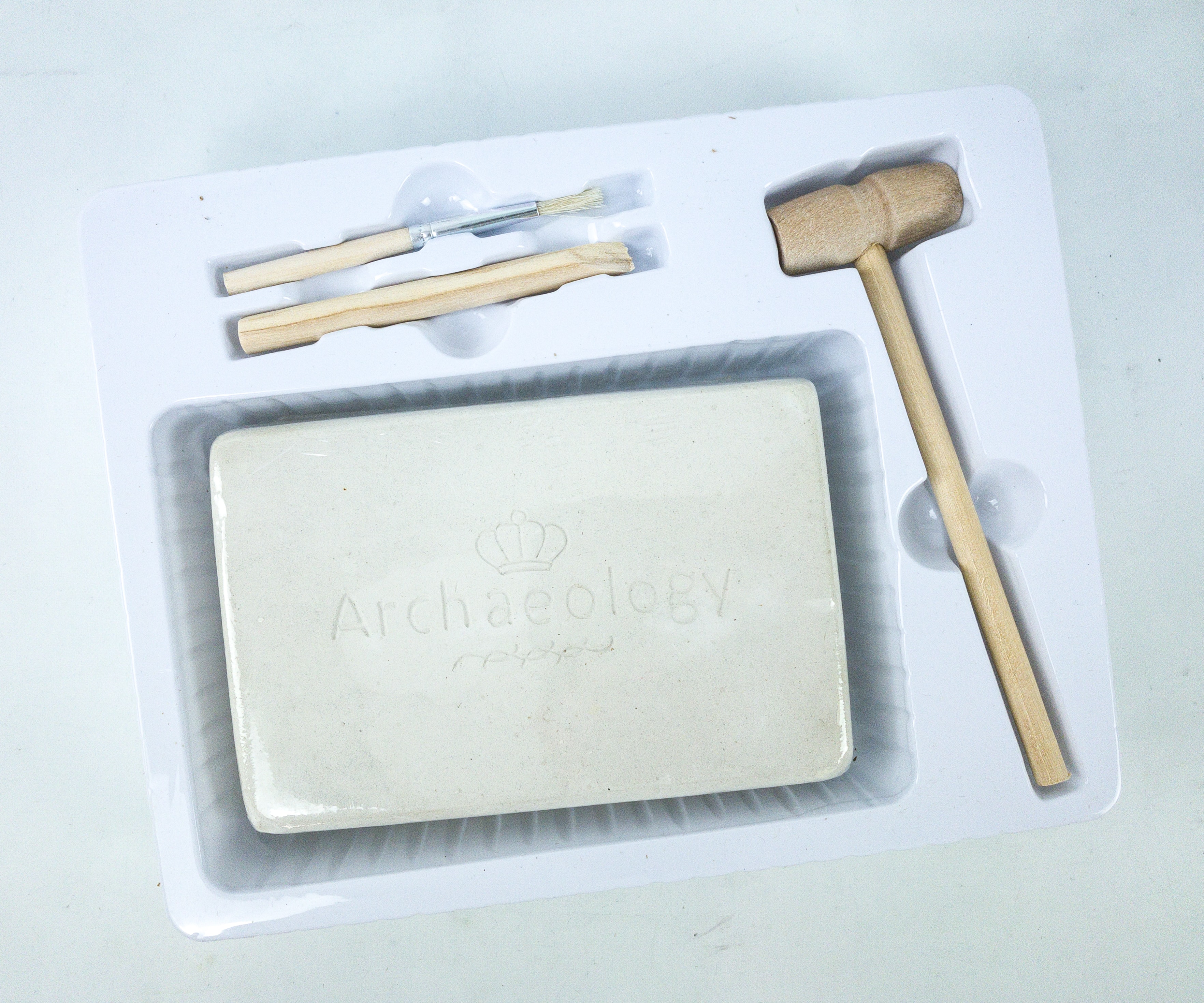 The kit contains dig tools and the dig site which is the one that looks like a bar of soap.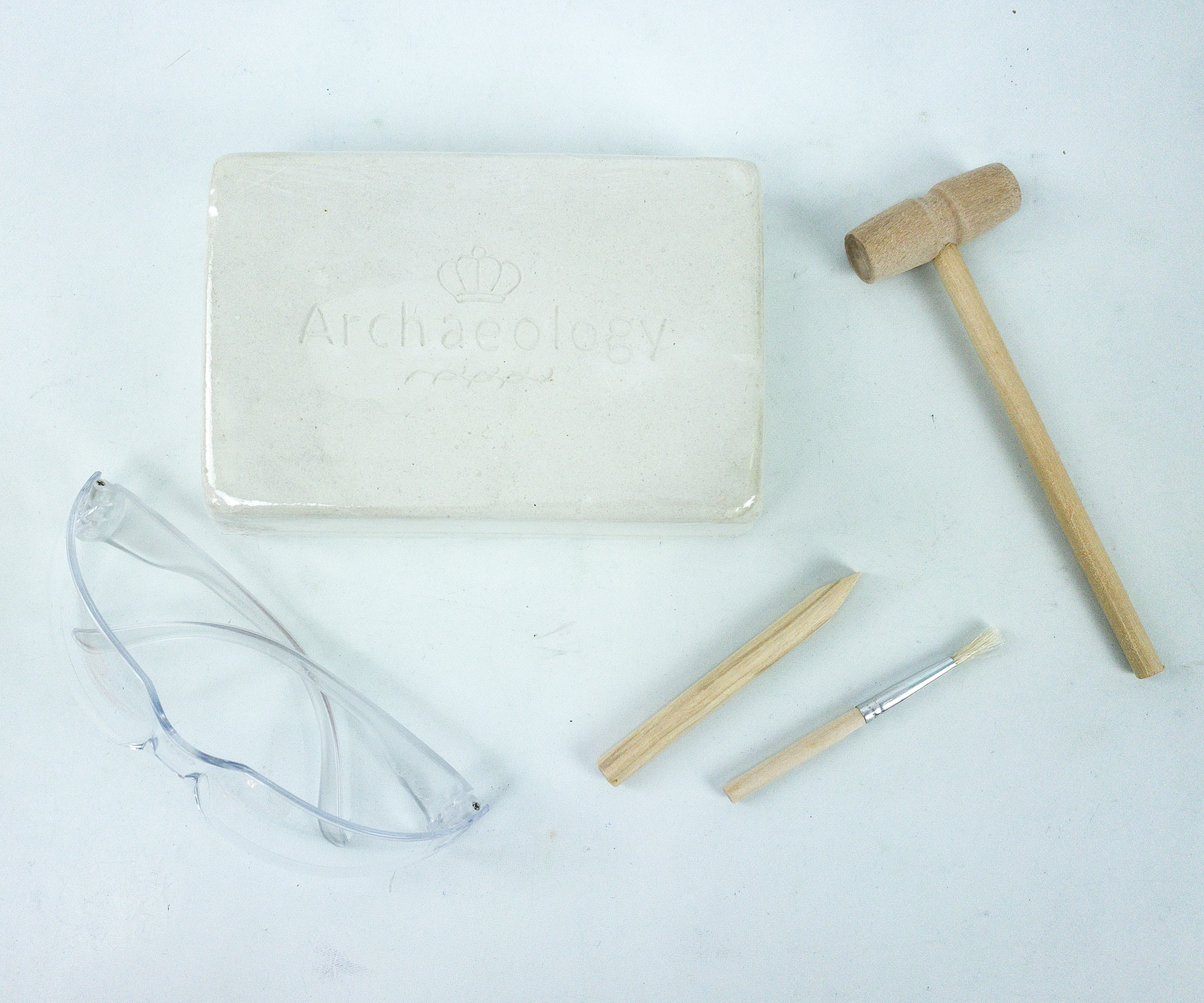 The kit also includes safety goggles/glasses.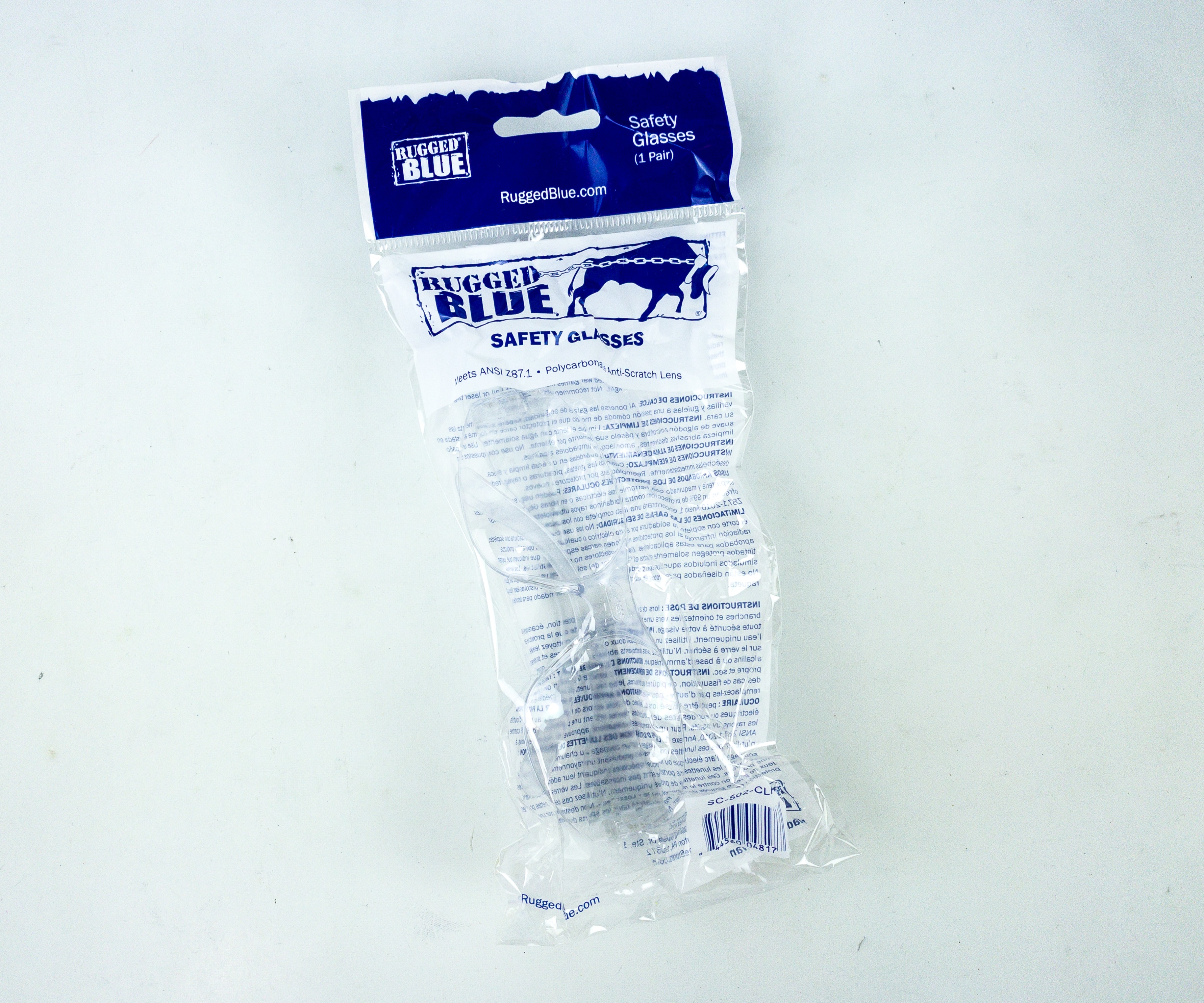 This protective equipment is really important as this activity deals with breaking up a hard object that will turn into chips or smaller pieces as you dig.
My daughter used the box from this crate and started digging!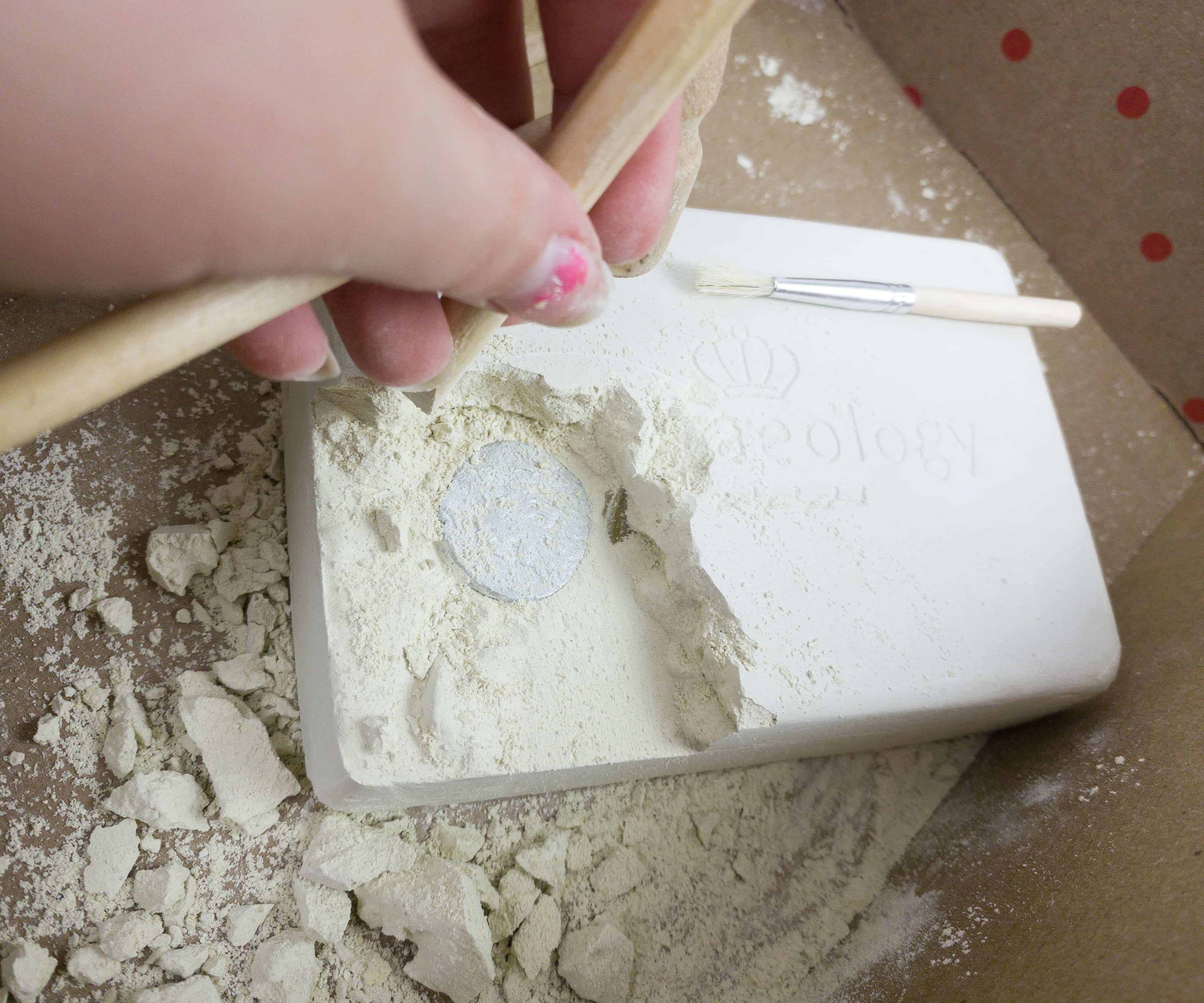 The first half of the dig site is already revealing something!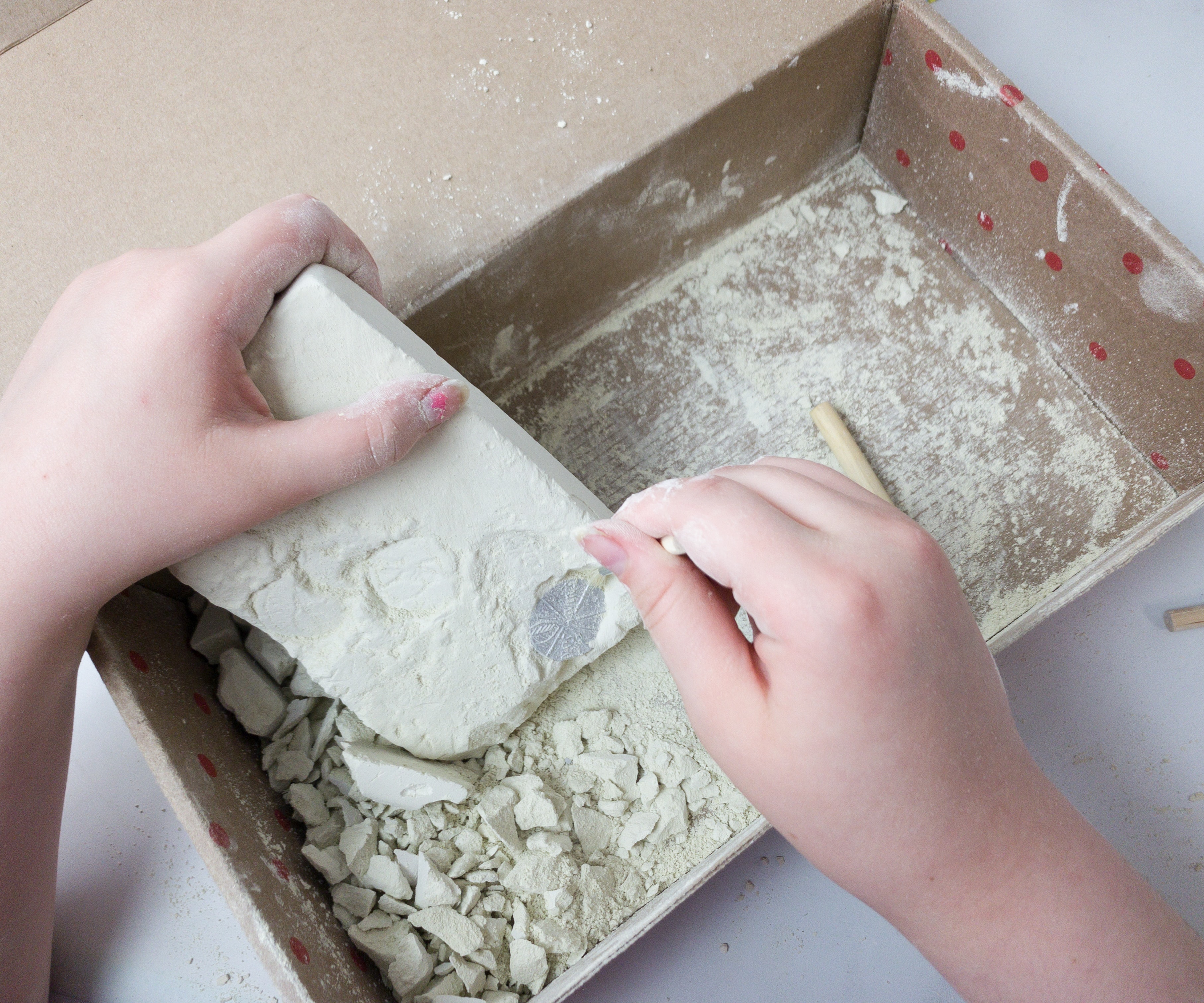 She used the brush to clean off the dust on the dig site.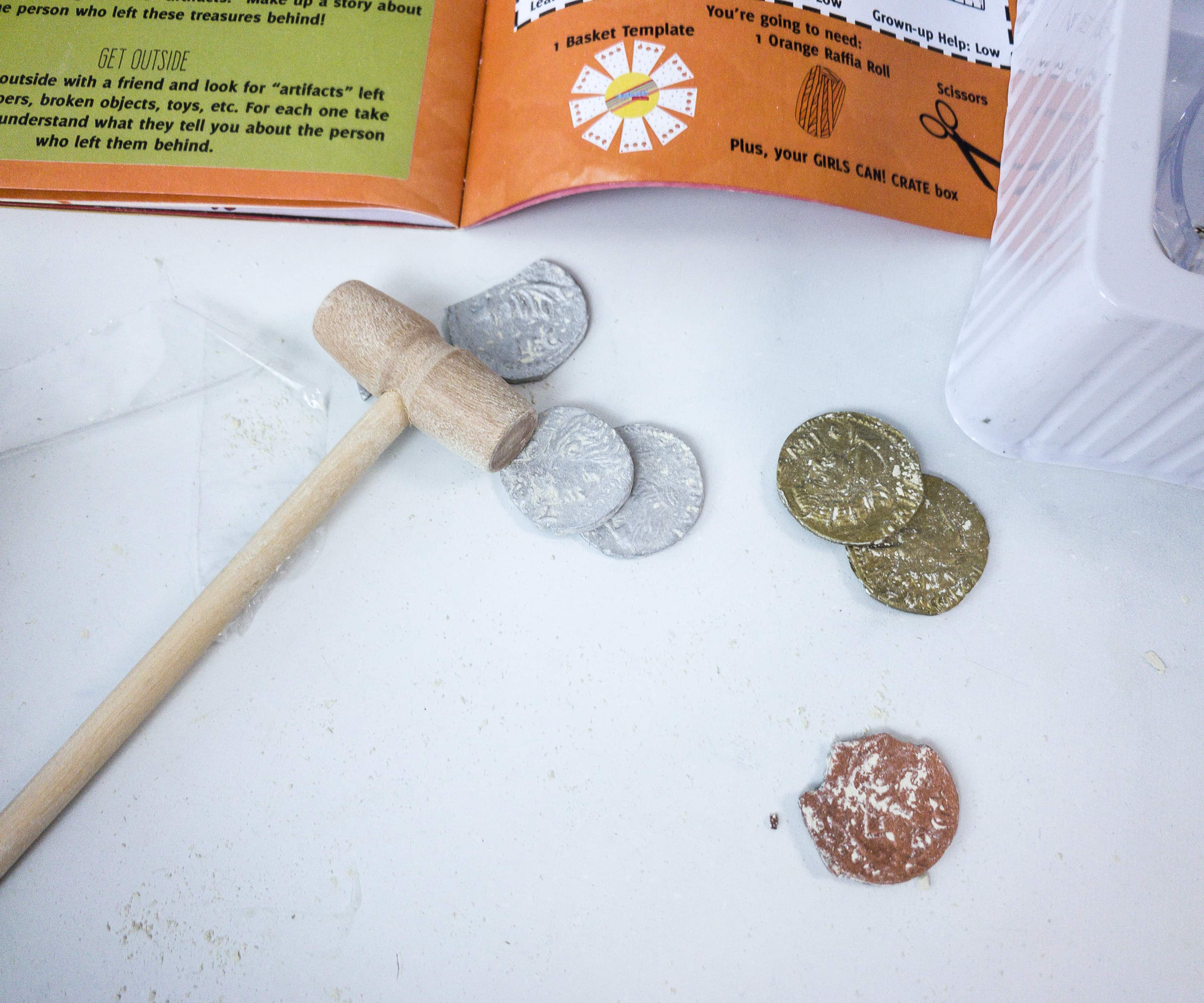 She got old coins!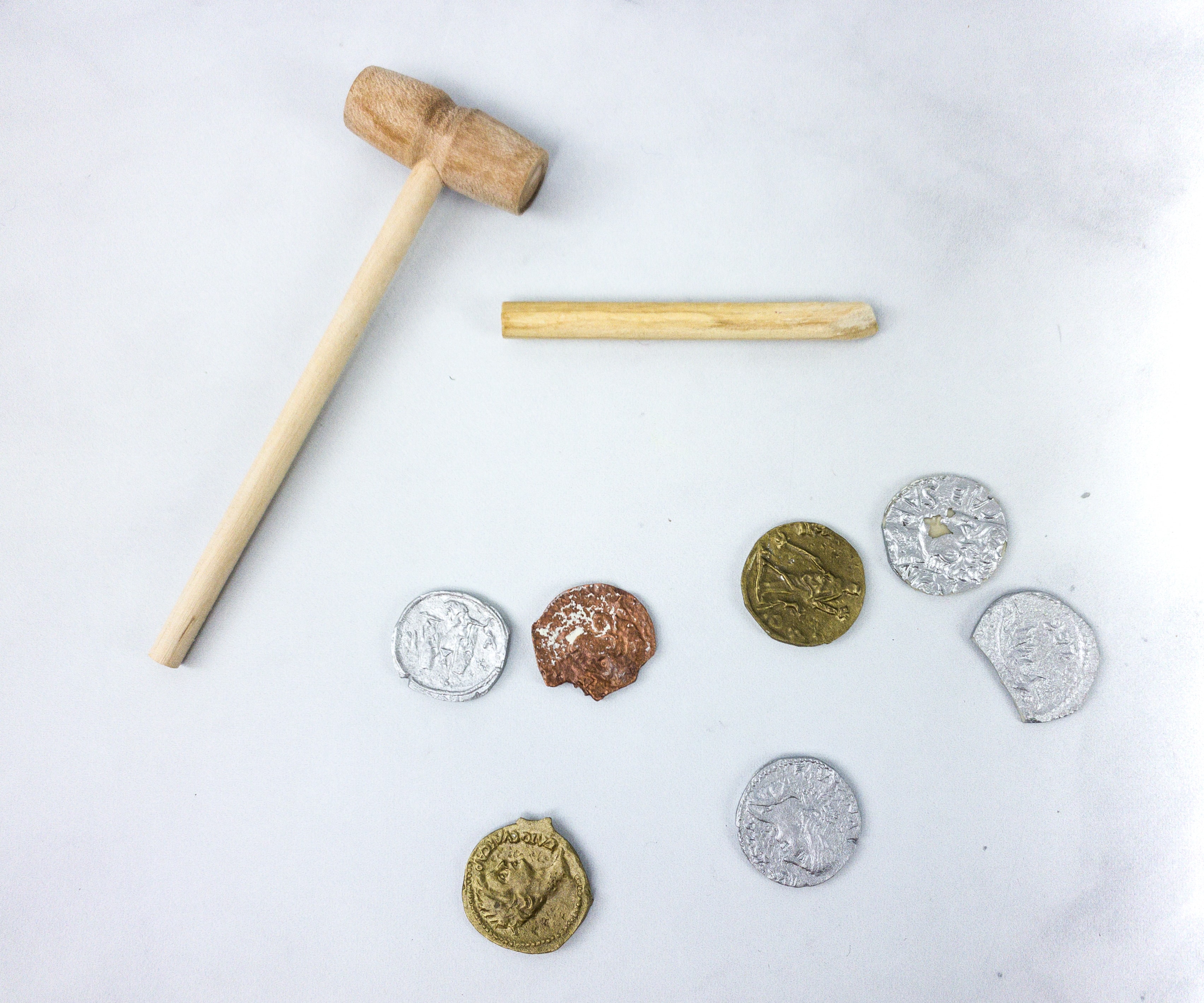 The use of the wooden mallet and chisel made it easier for my daughter to dig these "treasures"!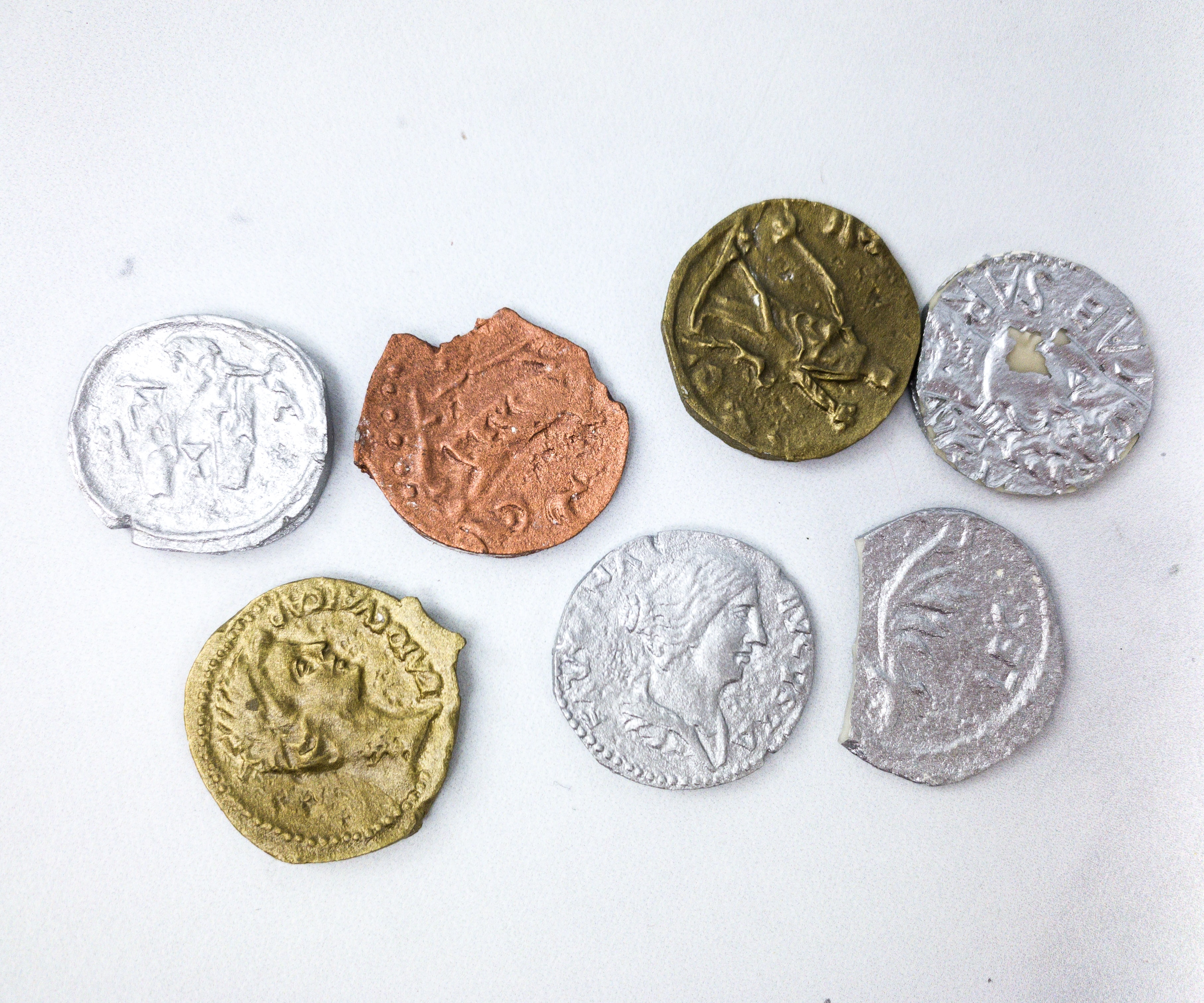 Some of the coins are deformed, which shows how items actually turn out due to the long period of time that they're in the dig site.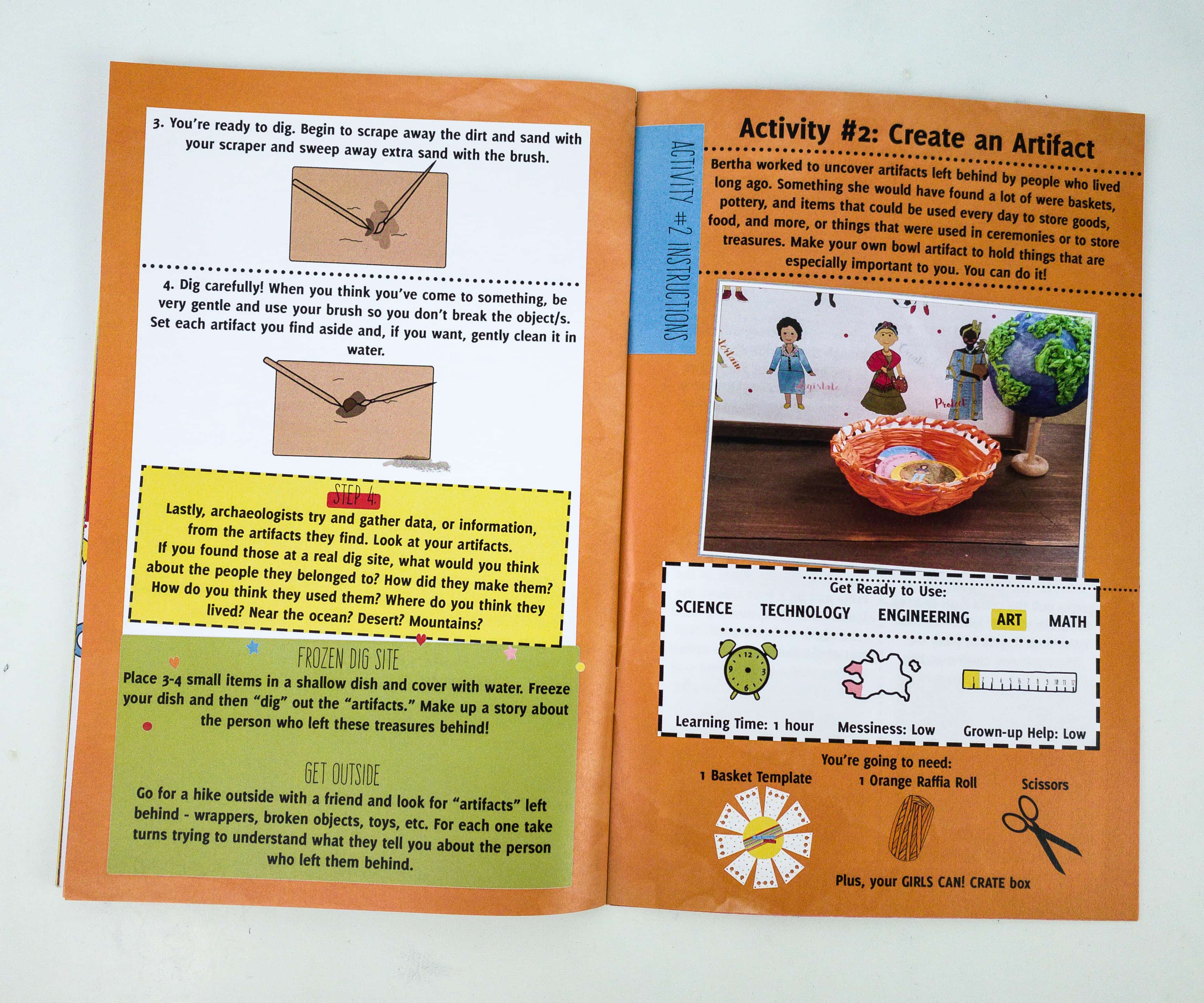 Activity #2: Create An Artifact. The next activity is about making our own artifact!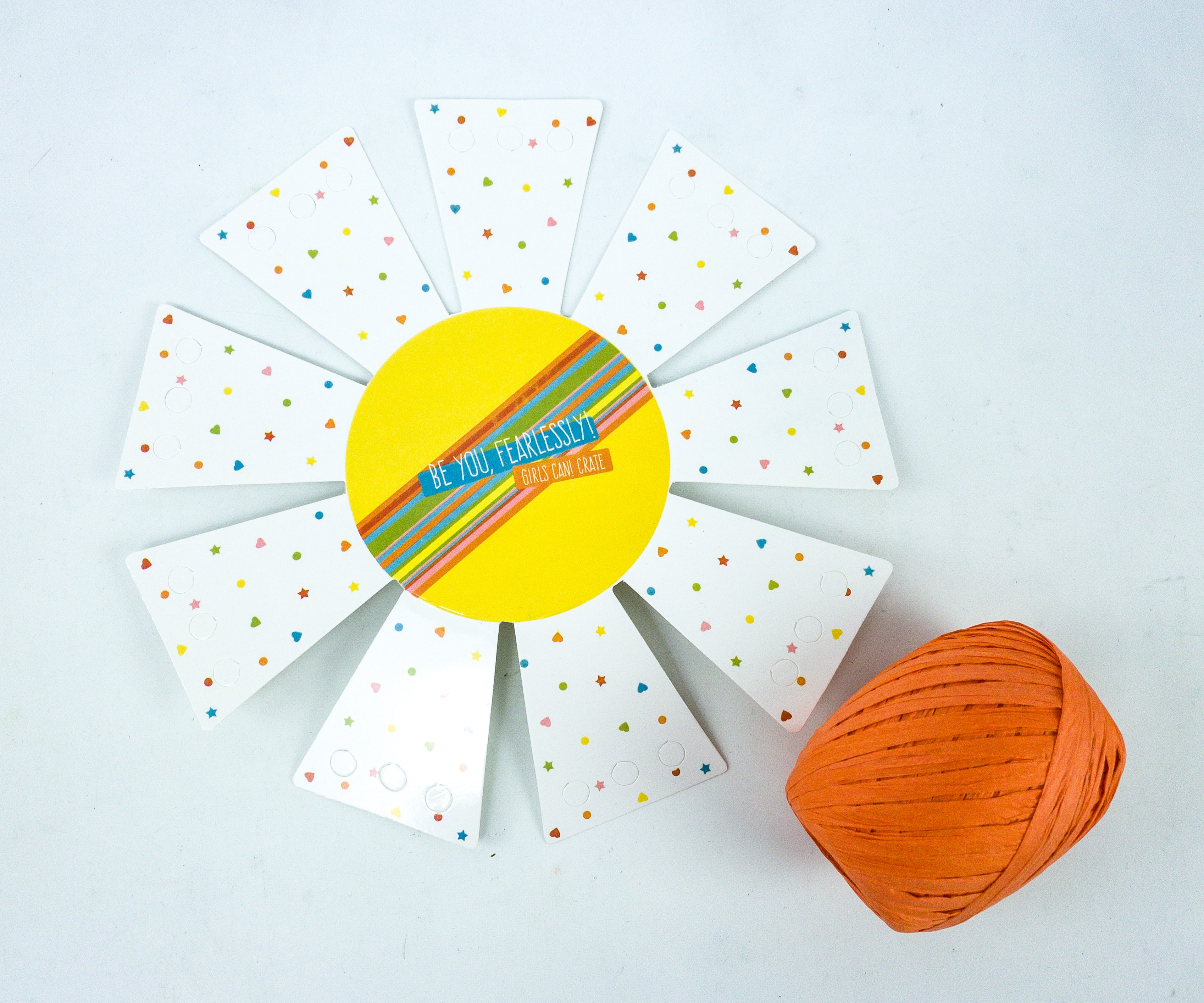 For this activity, they provided a basket template, an orange Raffia roll, and a pair of scissors. The booklet also suggests the use of this crate's box.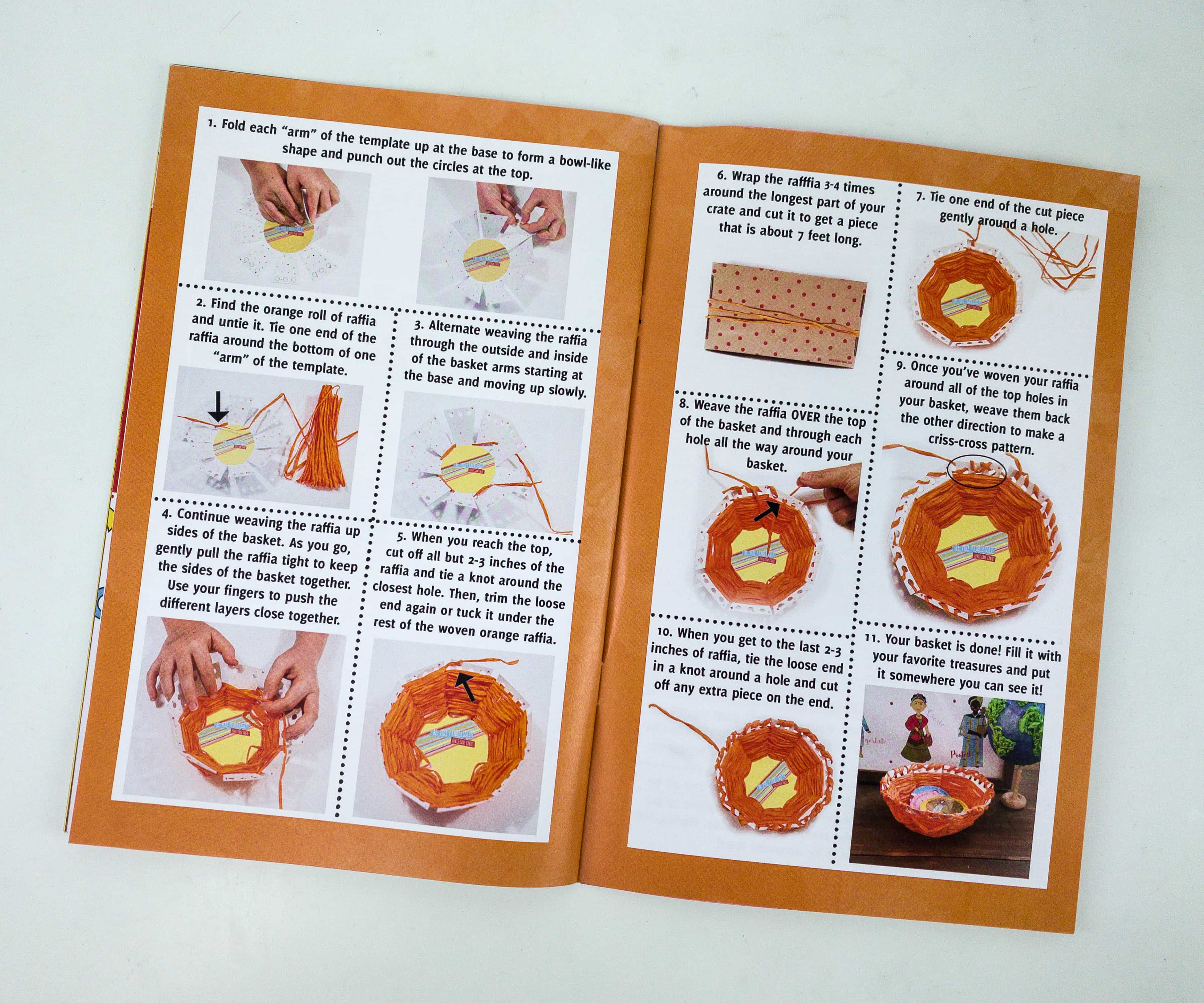 The booklet comes complete with details and images that you can easily copy!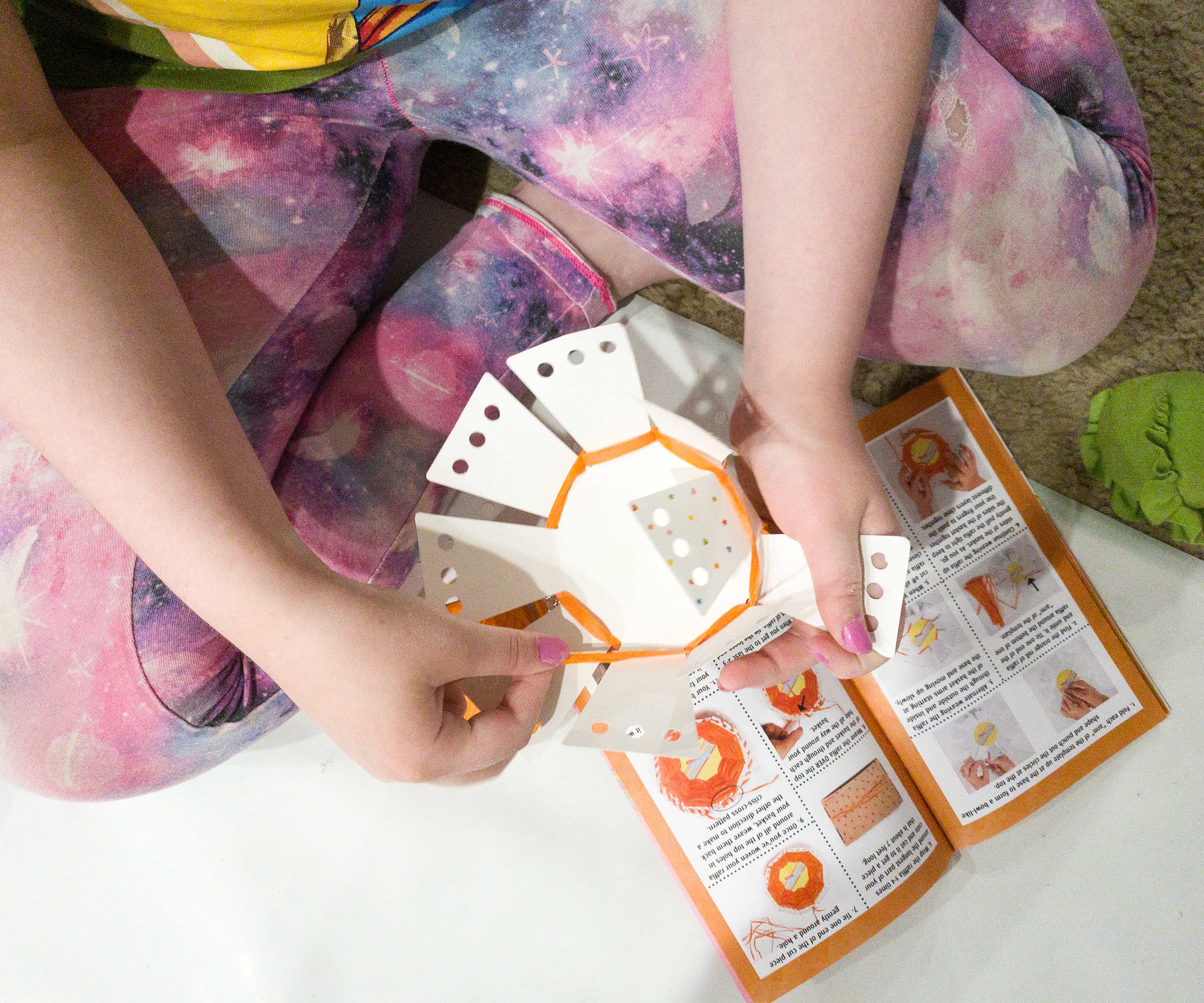 The basket template served as a guide as my daughter weaved the Raffia around.
It's important to pull the Raffia tight so that it will keep the sides of the basket together.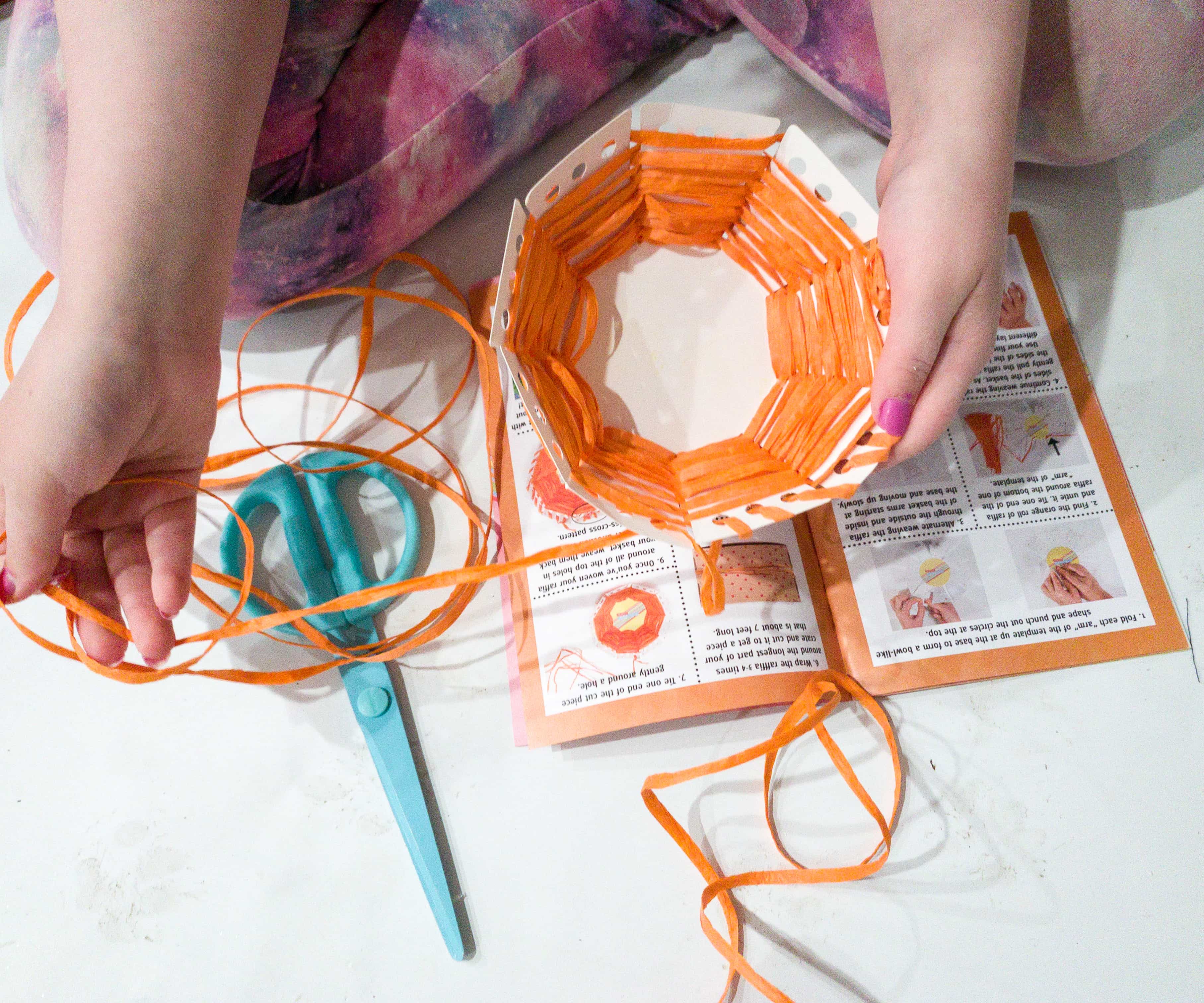 My daughter is almost finished and we can see how beautiful the basket is turning to be!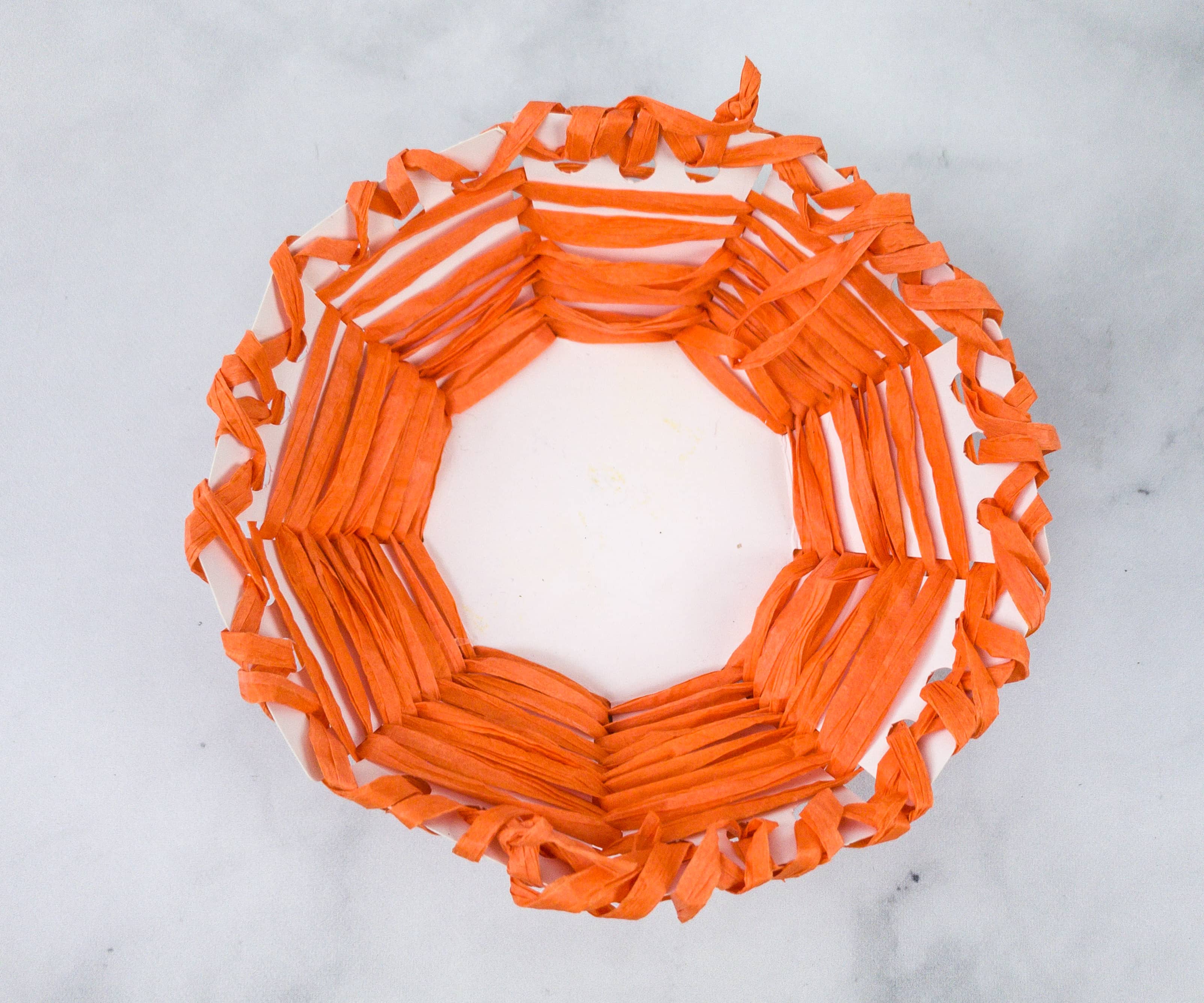 Here's the finished Raffia basket! It's a nice container for accessories, keys, or even used as a table centerpiece!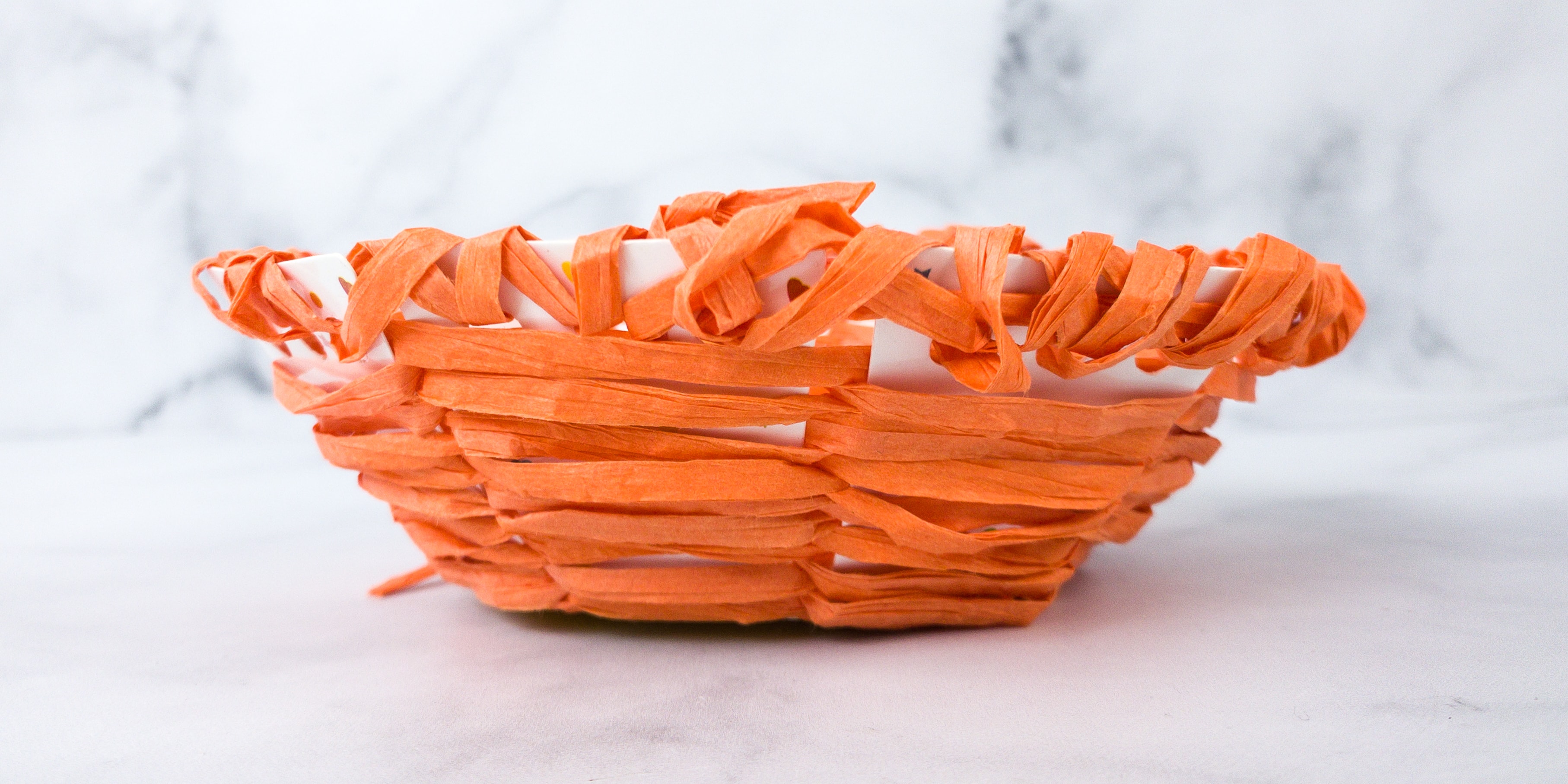 The orange color is really bright and vibrant as well!
Weaving is fun! It's nice to learn about this process and my daughter enjoyed it a lot!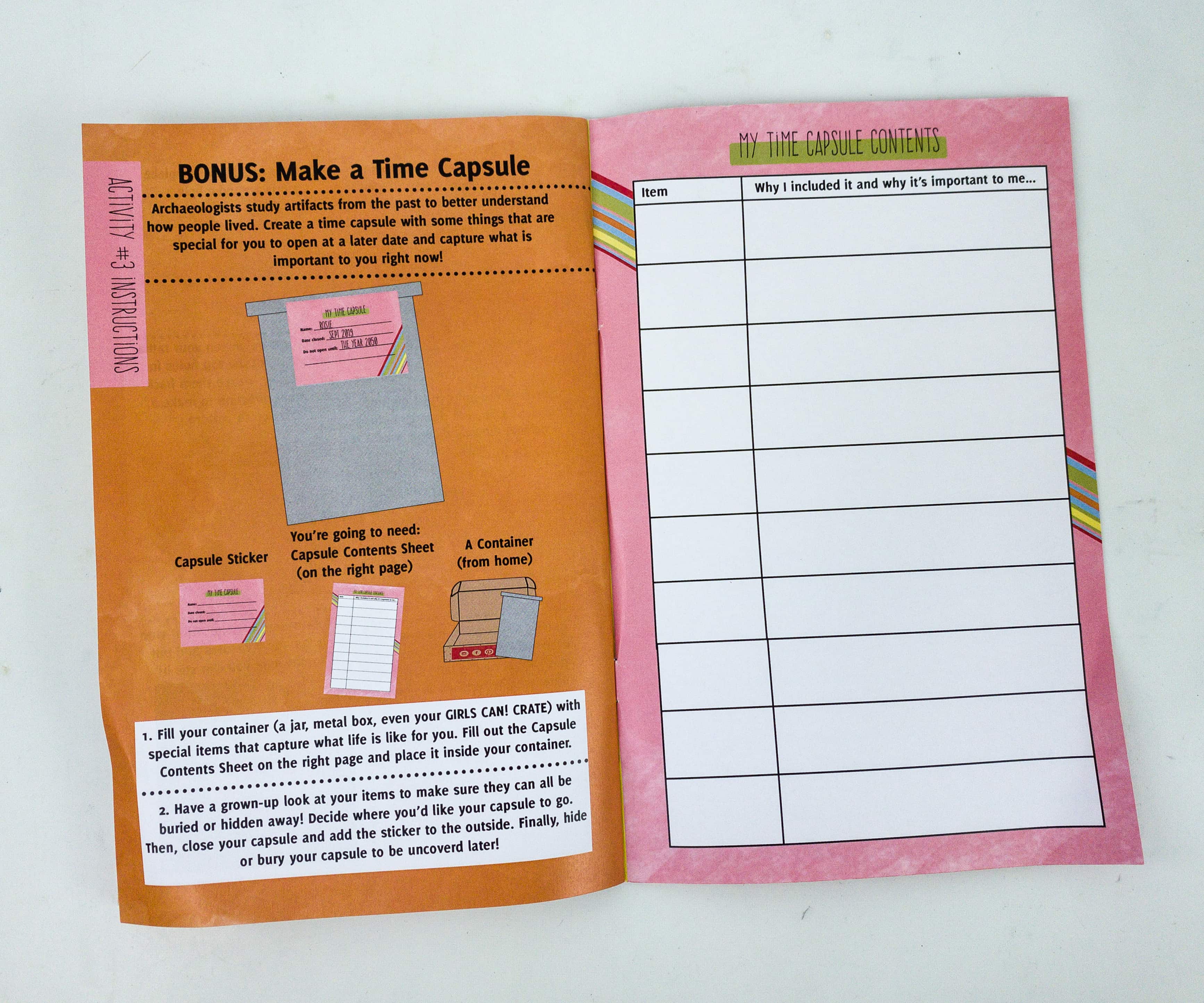 BONUS Activity: Make a Time Capsule. For the bonus activity, we made a time capsule, a container for important and special items that capture what life is like for you. The booklet also includes a list where you can write down the items that you included in your time capsule!
There's also a sticker you can use to label the container. You can also put the dates where you closed it, and the time where you can open it up again!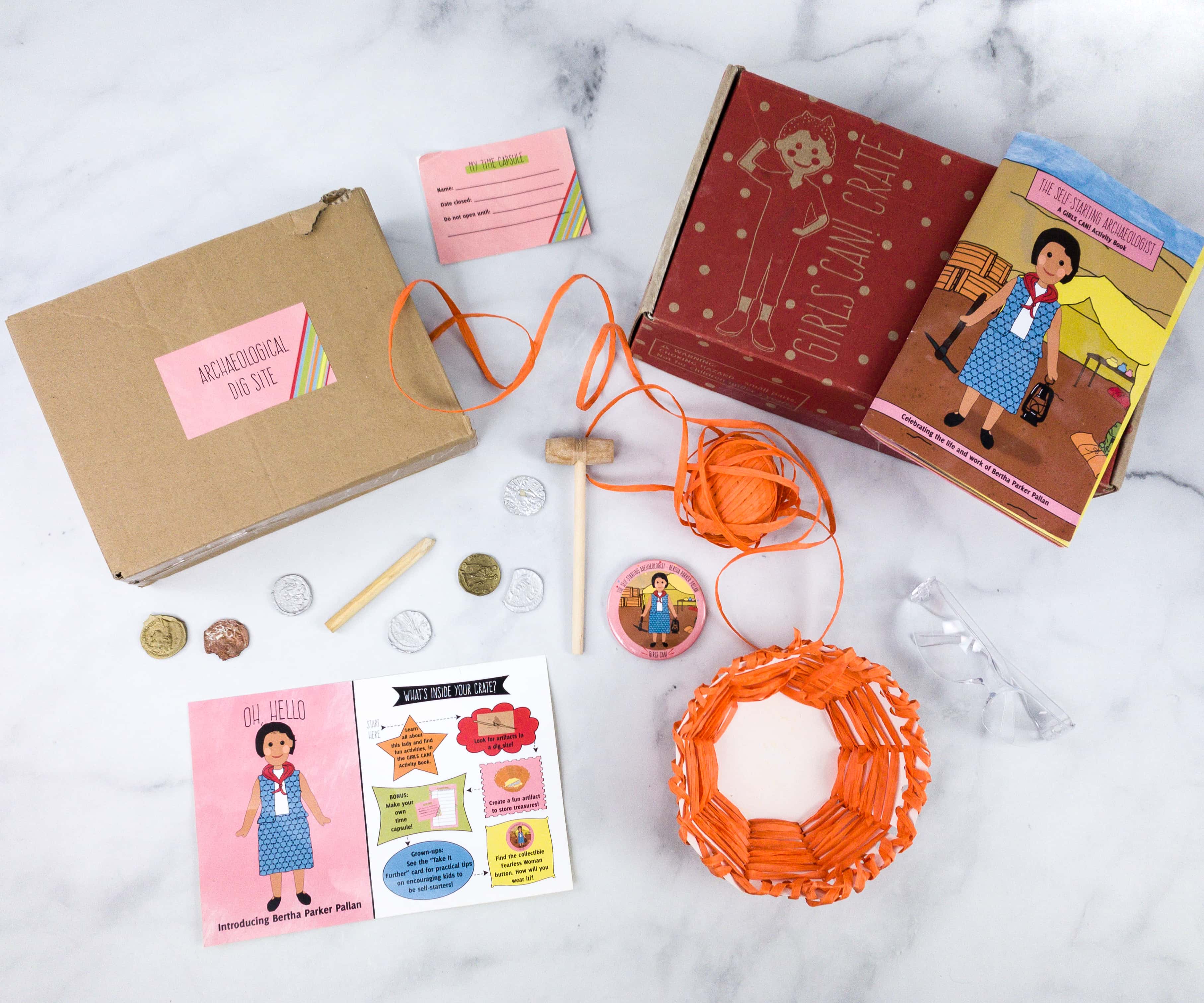 It's really fun to know history through exploring old items that were excavated from historical sites. My daughter also got inspiration from this month's heroine who did her best to become the first Native American female archaeologist! She enjoyed all the activities, especially excavating the dig site provided in the box. Easy-to-follow instructions were included and also the materials for excavating, so she didn't have any problems. My daughter also loved the weaving activity, even it's just a small basket. All in all, this is a wonderful box, and it's not just for girls! Anyone can actually learn and take inspiration from the heroines they feature. It even makes a great bonding time for families, as this box is always filled with amazing lessons and fun activities!
Do you enjoy Girls Can Crate as much as we do? What's your favorite thing about this subscription?