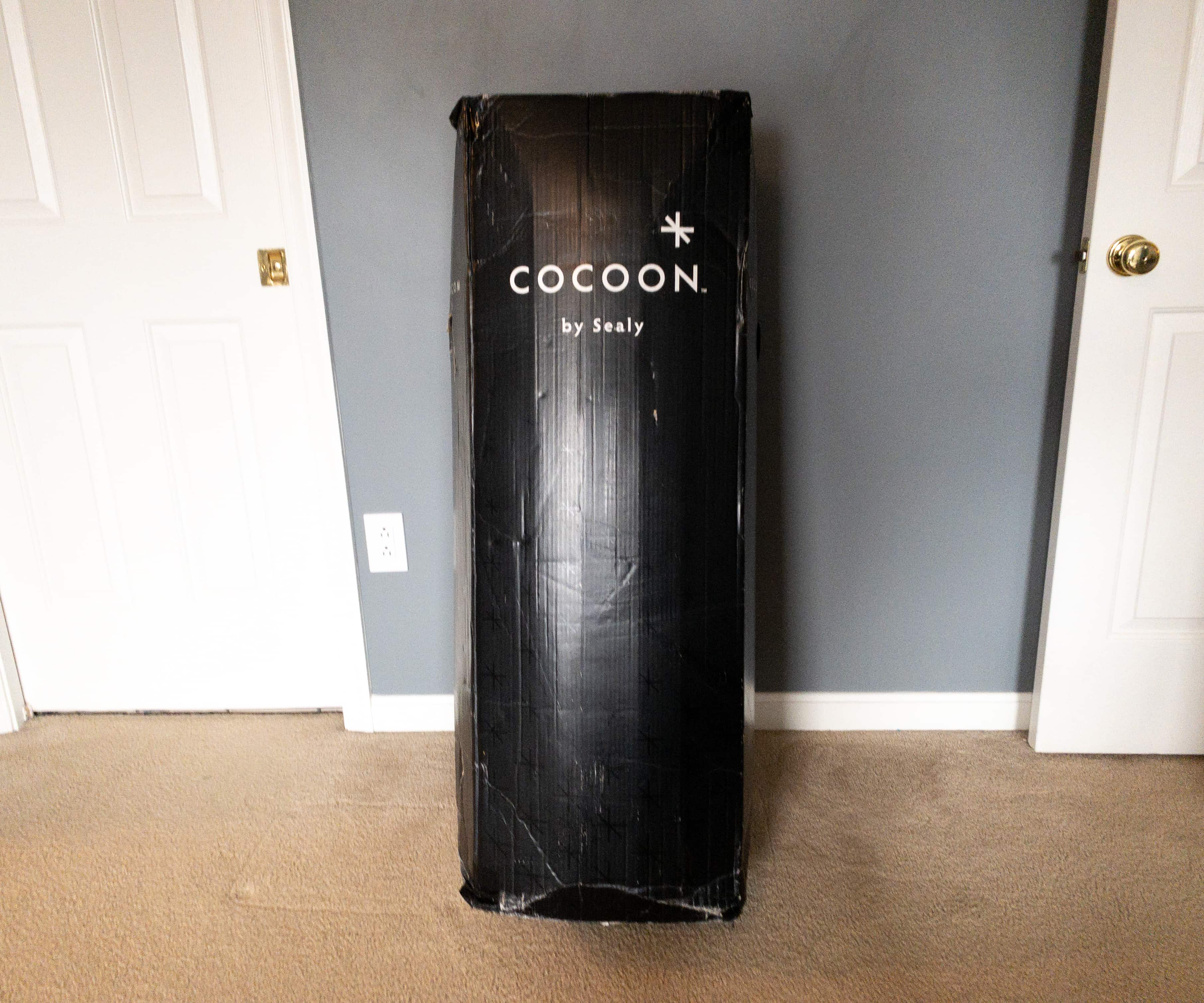 Cocoon by Sealy provides premium-quality and comfortable mattresses, and they deliver it in a box, straight to your doorstep! You can choose from their two mattress offerings: Cocoon Chill Mattress, a premium mattress made with cooling technology, or Cocoon Classic, which is the premium non-cooling version. You can also choose the "feel" you want for your new mattress. There's a Medium-Soft option for those who like their bed cozy and more enveloping, and Extra-Firm for those who want their bed sturdy and more substantial. Mattress sizes available are Twin, Twin XL, Full, Queen, King, and Cal King.
This is a review of the Chill King-size, Medium-Soft Mattress.
Each mattress purchased is covered with their 10-year full replacement limited warranty. Aside from that, they also offer their customers a 100-night risk-free trial to test if you will find it perfect or if ever you have any issue with the mattress. This is definitely to make sure you'll only get the best mattress that works for you!
For the king size, this mattress is $1,150, but they often have coupons and special offers to bring the price way down – at the time of posting, $740.70! Cocoon by Sealy also sells foundations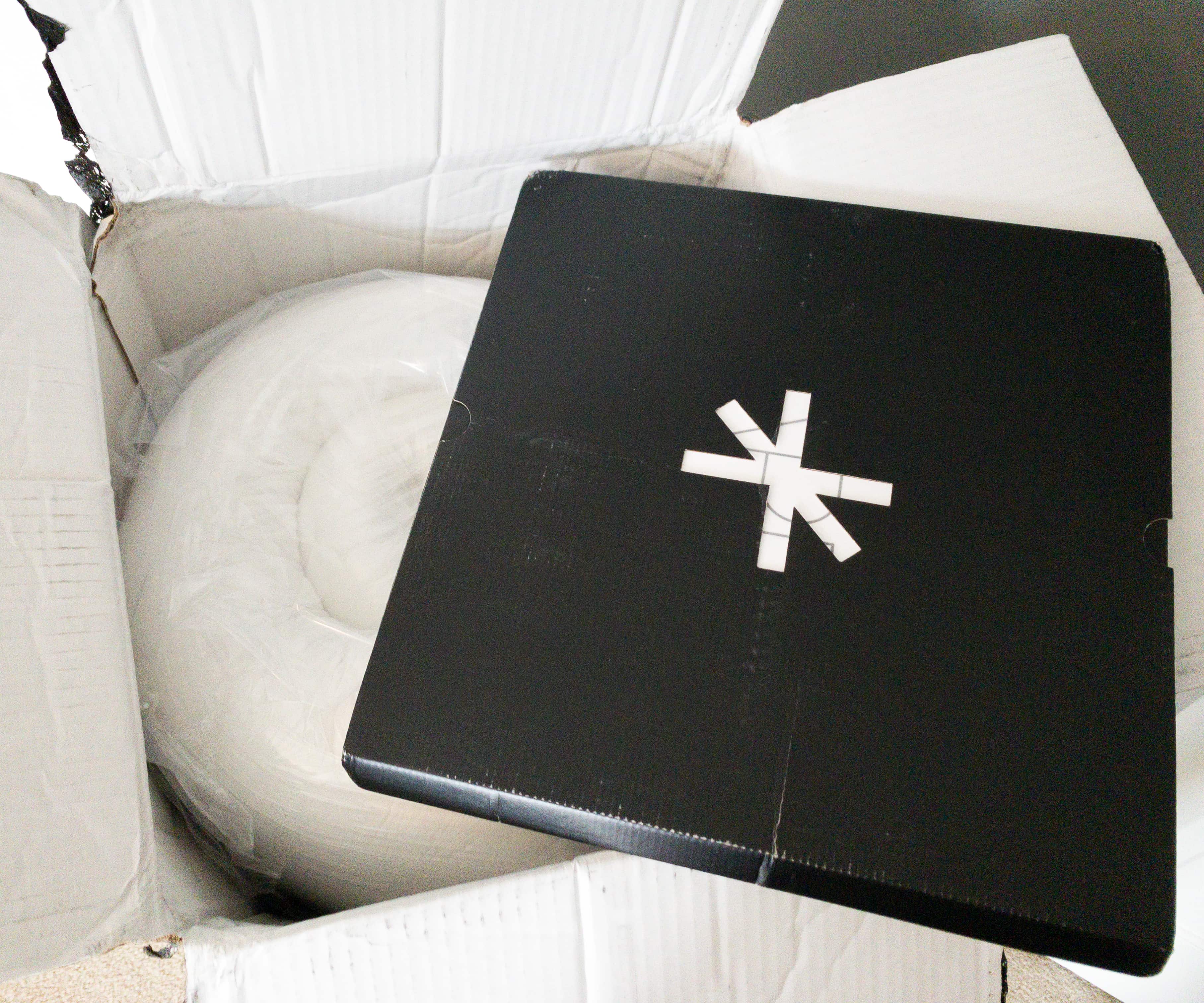 They deliver the mattress in a big box!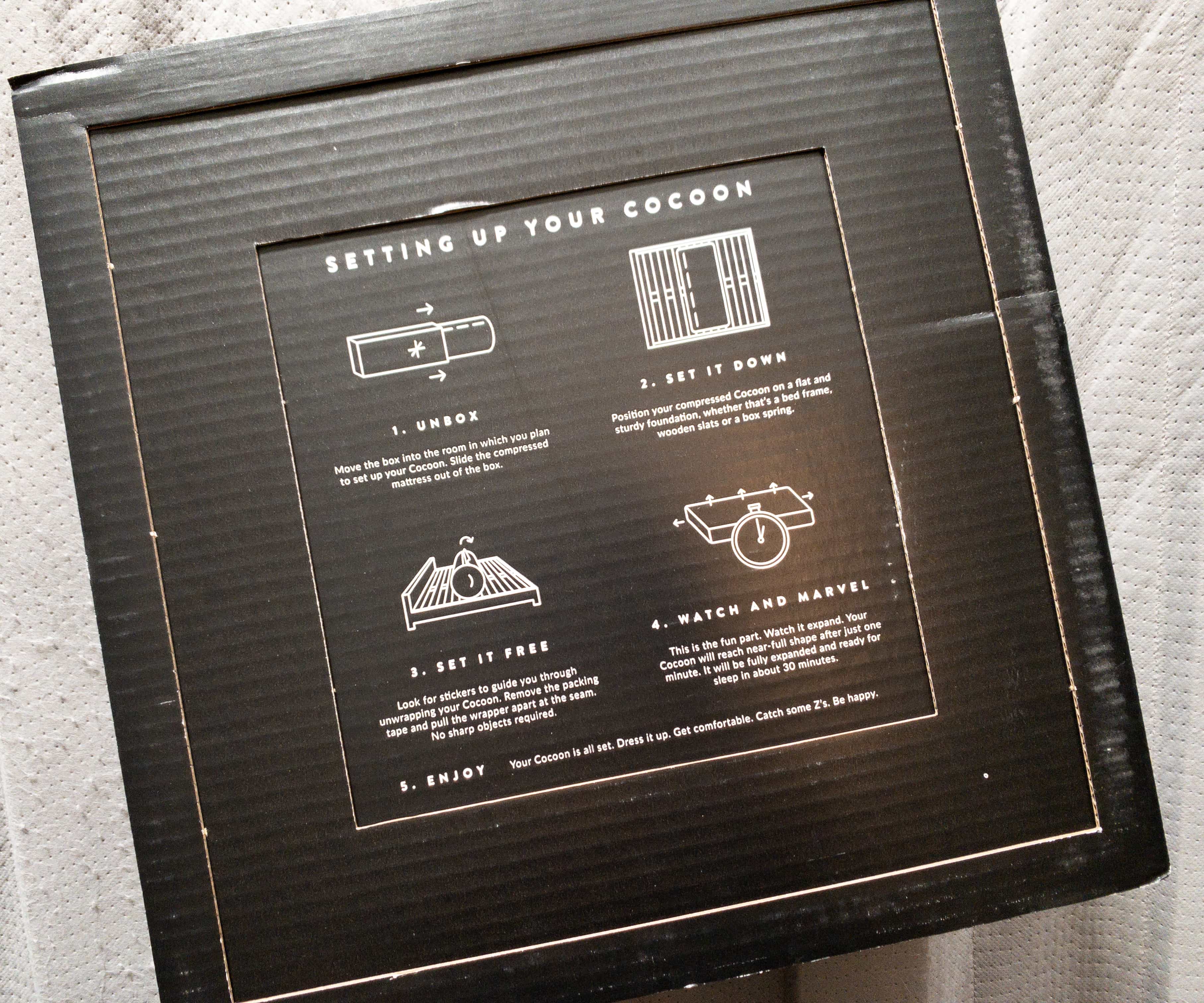 Featured on this part of the box is a detailed step-by-step procedure of properly setting up your mattress.
We also received an exclusive booklet from Cocoon!
The booklet includes tips on how to transform your bed into a more relaxing and satisfying bedtime experience. There's also information about their 100-night trial:
We know it's not the easiest decision to commit to a mattress before you've had a chance to really test it out. Rest easy knowing that you have 100 nights to try your Cocoon bed, with zero risk. We're confident you'll absolutely love it from the moment you lay on it. But give it some time, get comfortable. Sometimes it takes some getting used to, especially if you haven't previously owned a memory foam mattress.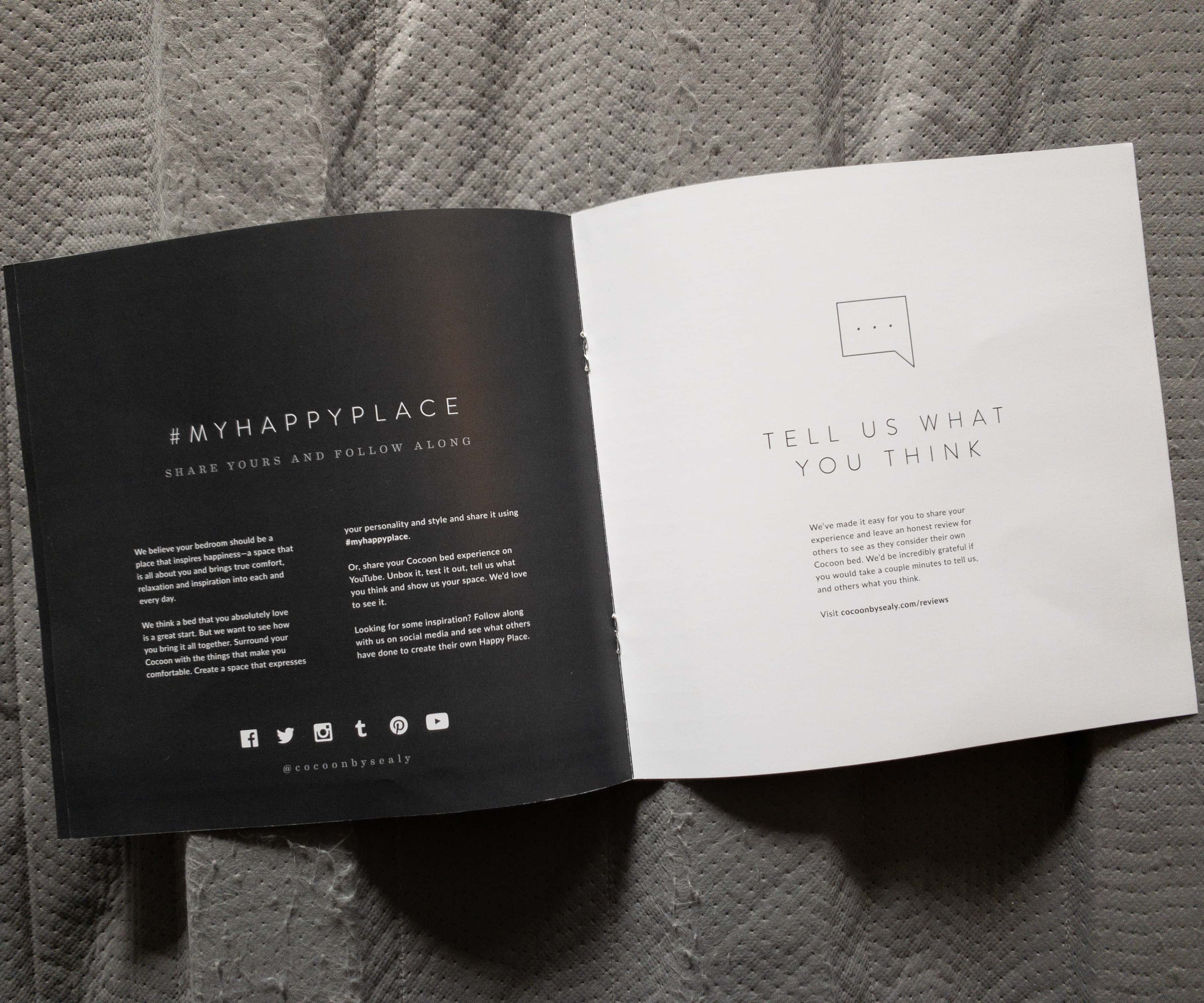 They also encourage us to share photos of our bedroom on social media using #myhappyplace.
For questions or concerns, you can email or call them on the details provided in this part of the booklet.
We started changing our bed by initially removing our old mattress.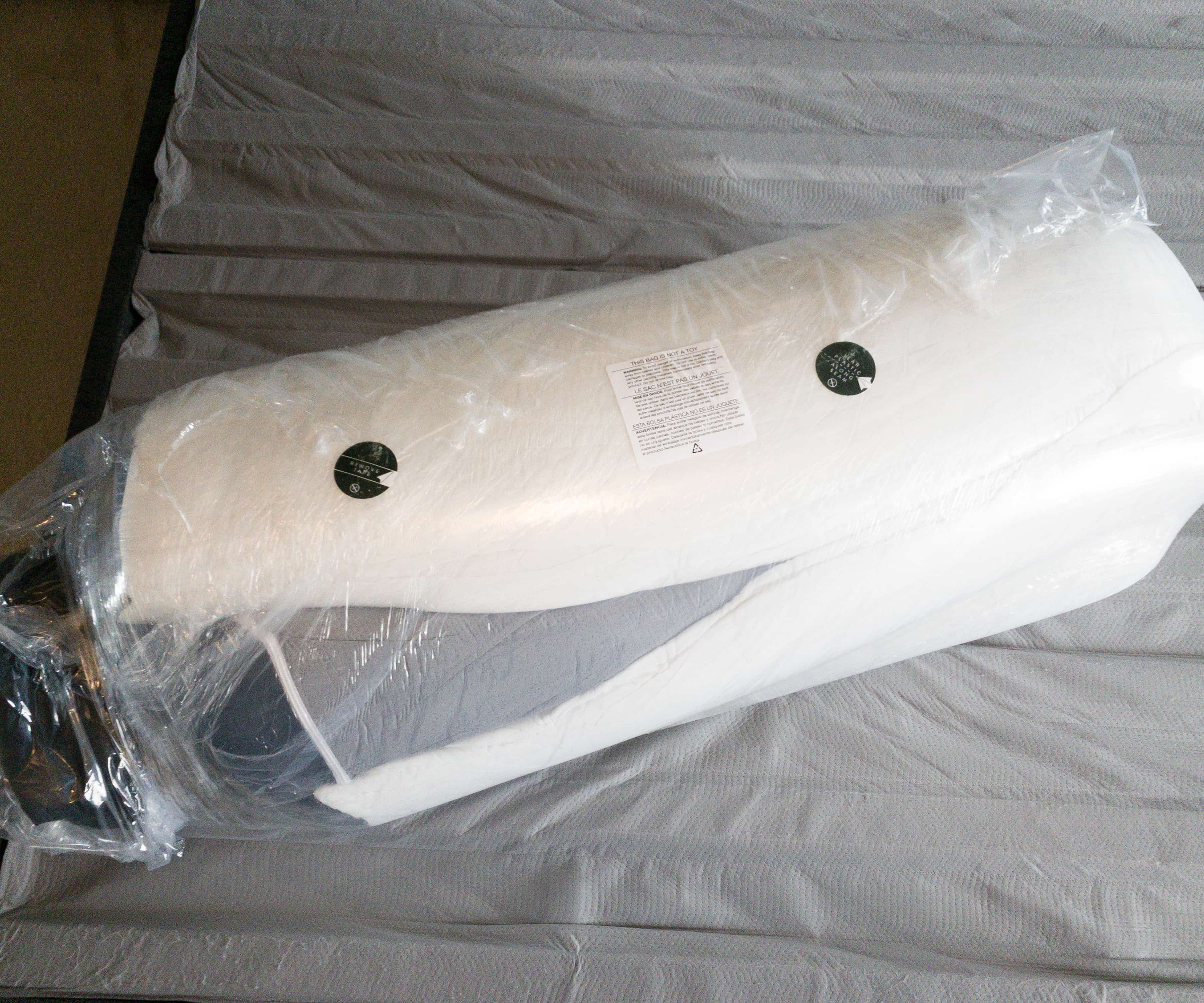 The mattress was wrapped in thick plastic, vacuum-sealed to make sure that it arrives in perfect condition.
It's a heavy and thick mattress that can support up to 500 lbs!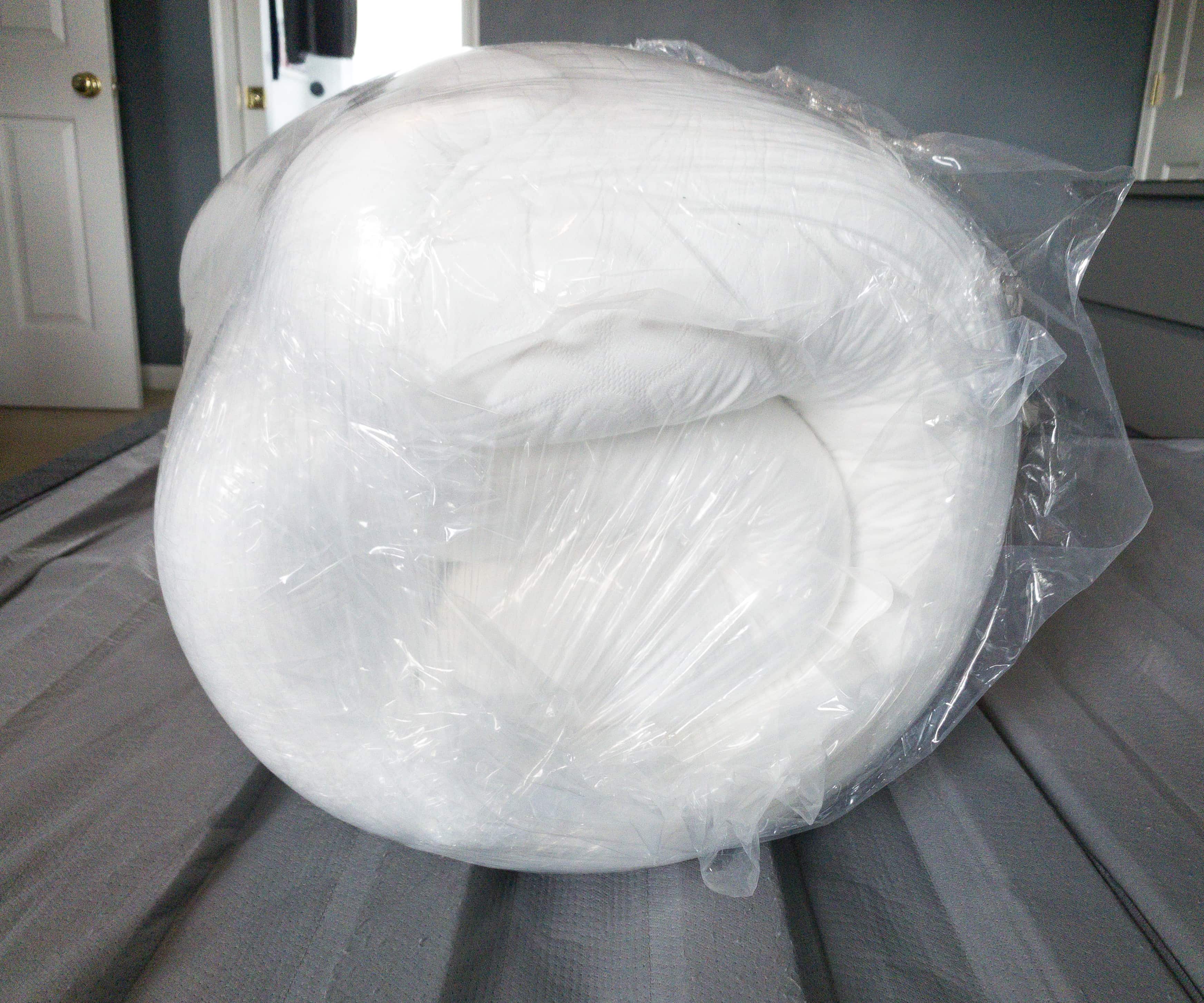 It's really bulky and it still amazes us that it can fit in a box!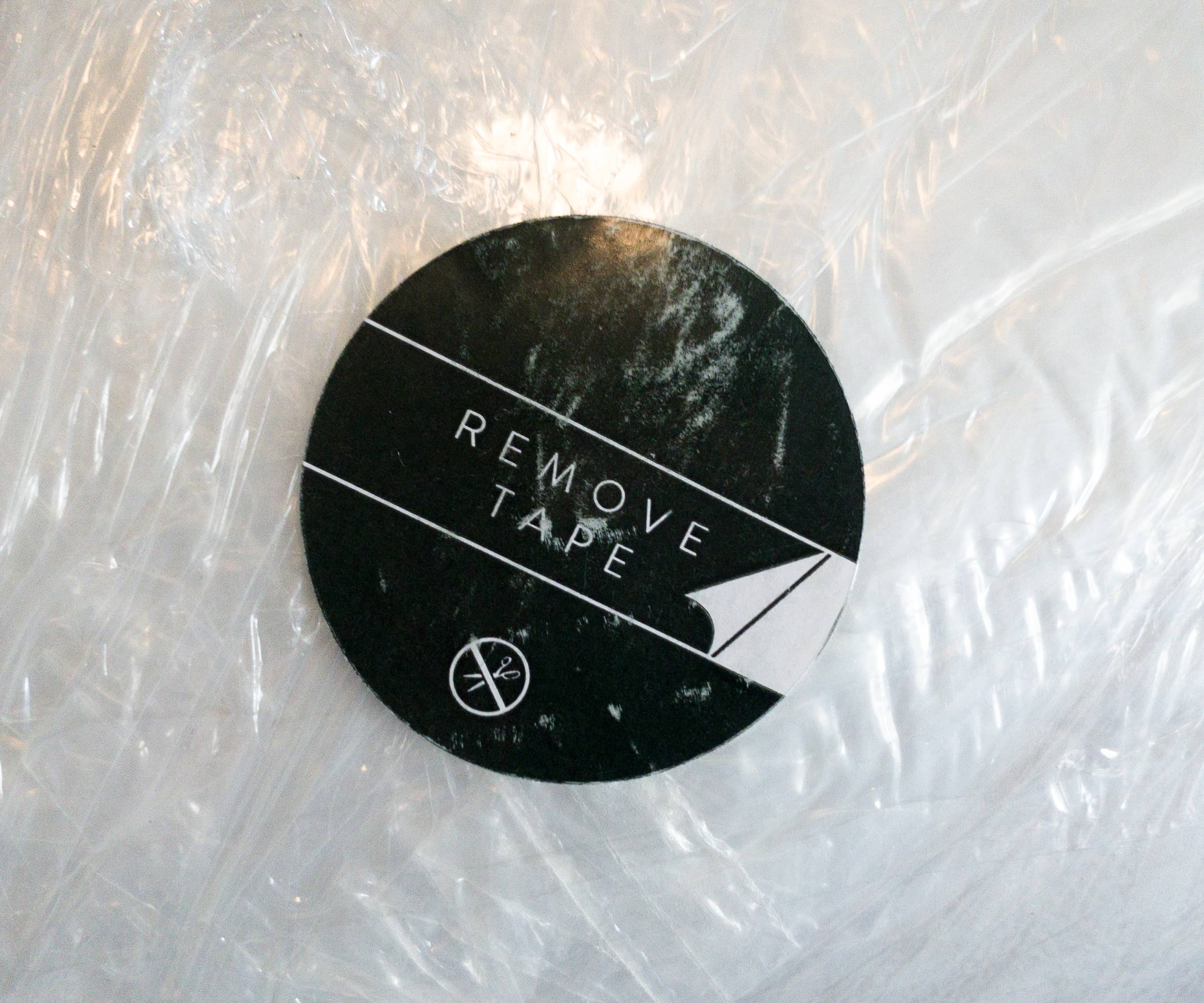 To unseal the mattress all you just need to do is to remove the tape.
Continue stripping the plastic along the seam. Never use scissors to avoid unnecessary damage to the mattress.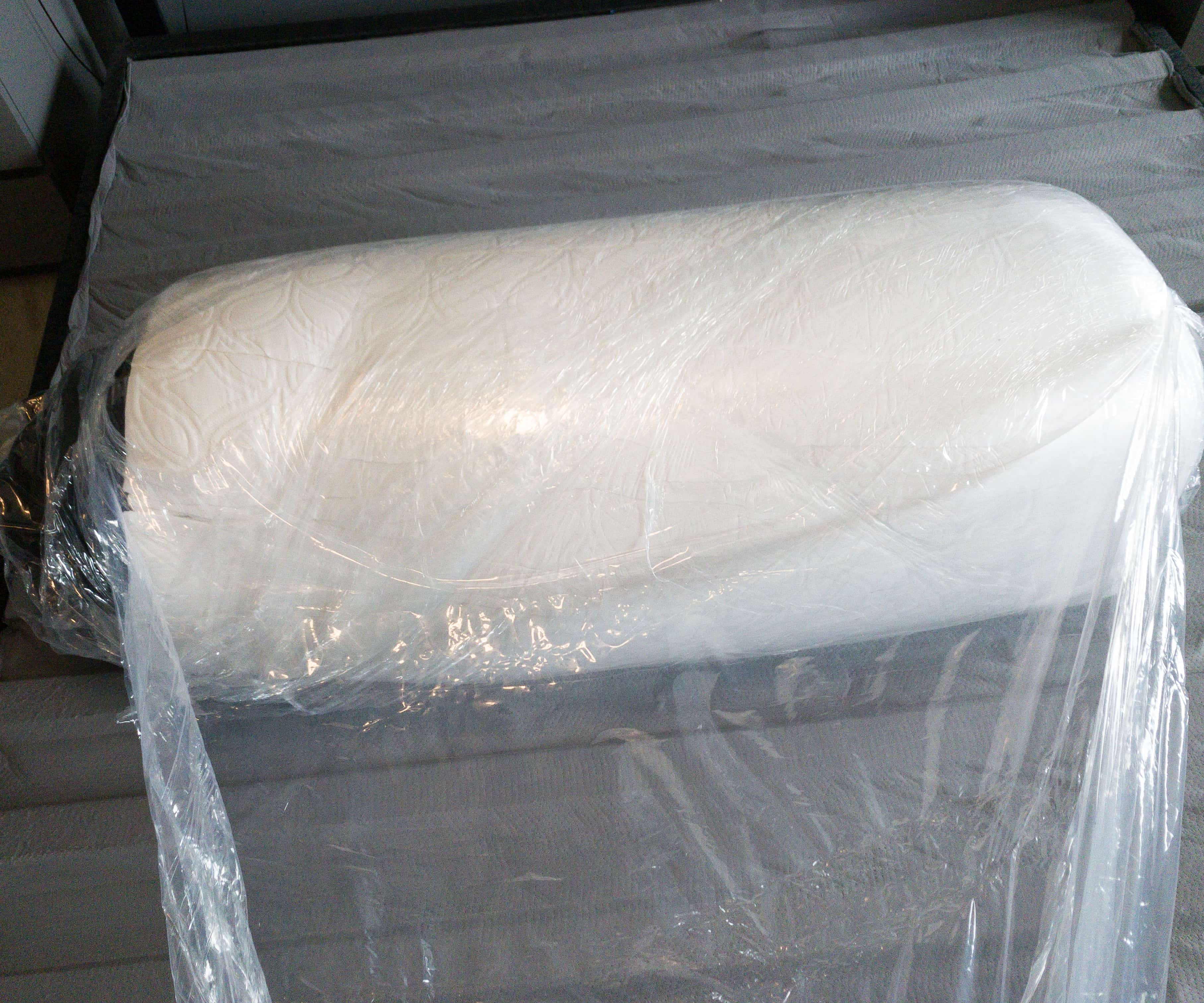 Just a little patience and you'll be able to unroll the mattress before you know it!
Ready? Set? Here we goooo!
So satisfying, right?!
Once done, slowly remove the wrapper and see how the mattress unfolds.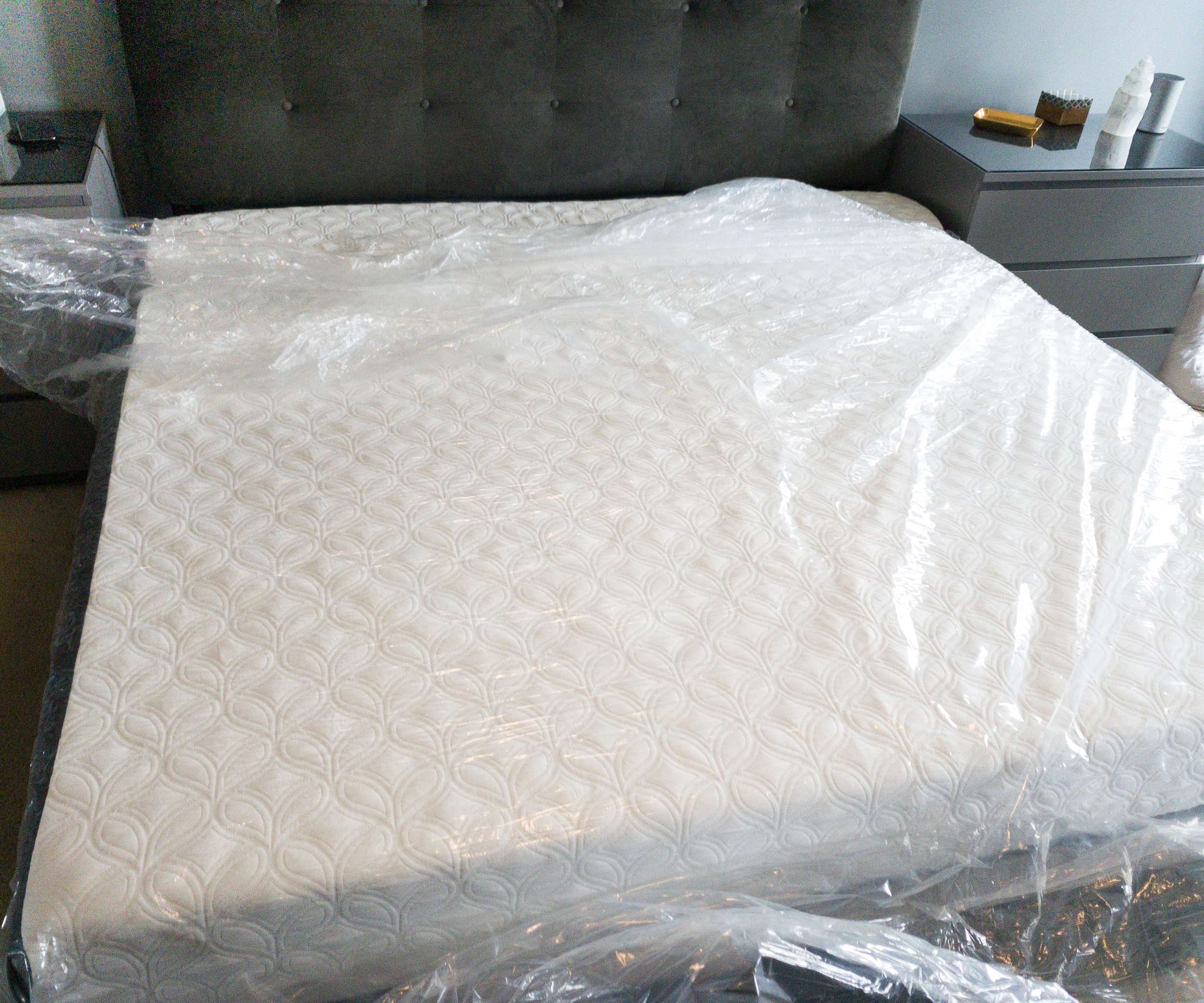 As you can see here, it has slowly expanded and reached its near full-shape after one minute. Let it expand for another 30 minutes to achieve its full capacity.
This is how the mattress should look after 30 minutes of waiting! The Cocoon mattress consists of two parts. The top part is called the Comfort Layer and the bottom is called the Base Support System. Surrounding those two parts is the Premium Fabric Cover.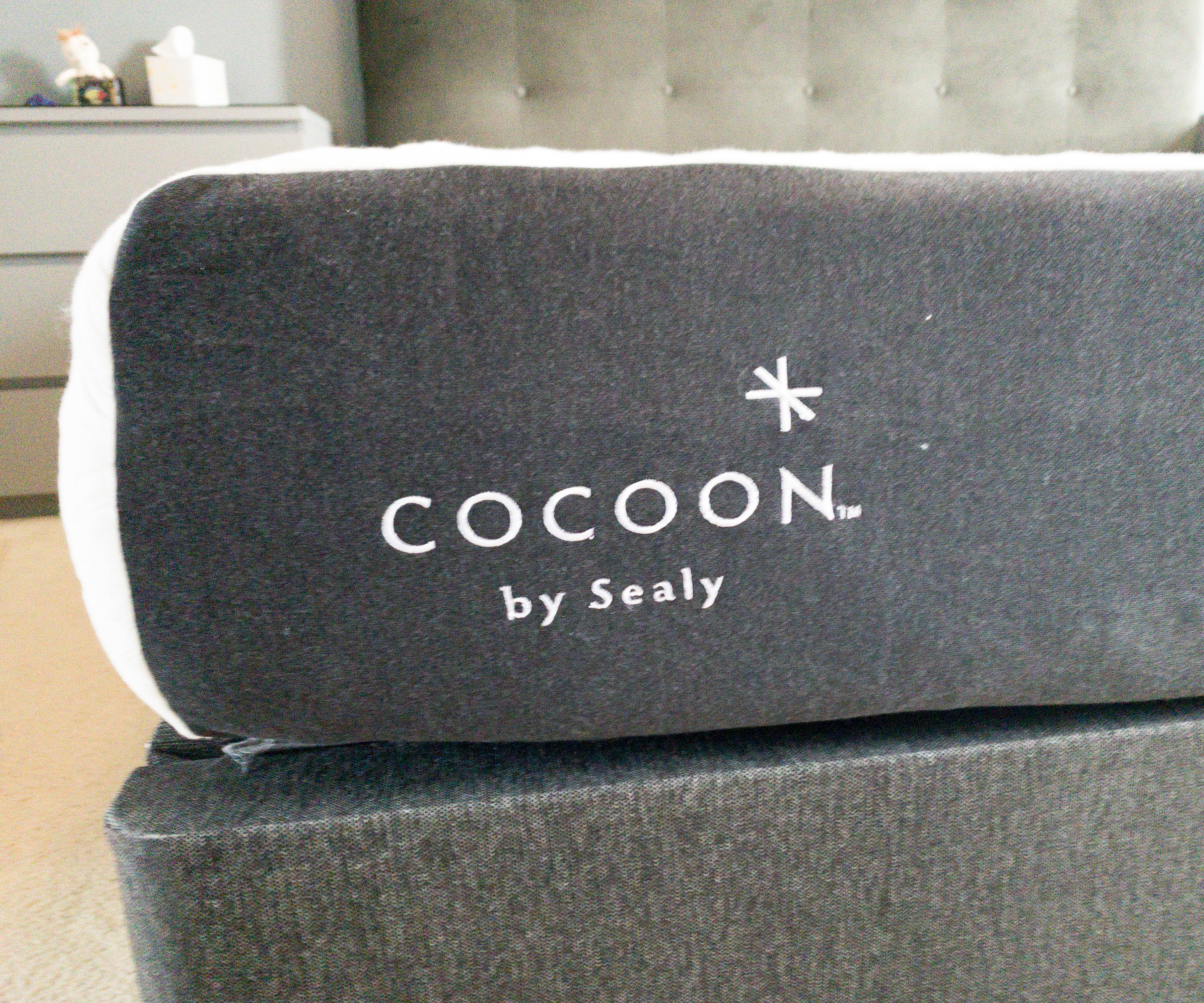 Printed on the side of the mattress is the Cocoon's trademark logo! We unfurled the bed in the morning and by bedtime it was good to go! All new foam mattresses have a slight smell when you open them, ours was gone in about 48 hours.
This Cocoon Chill mattress features a soft stretch-knit cover with spun poly fibers, designed to make it more durable while providing you a cool feel while sleeping. It captures and dissipates your body heat as you sleep, which is perfect for hot sleepers like me!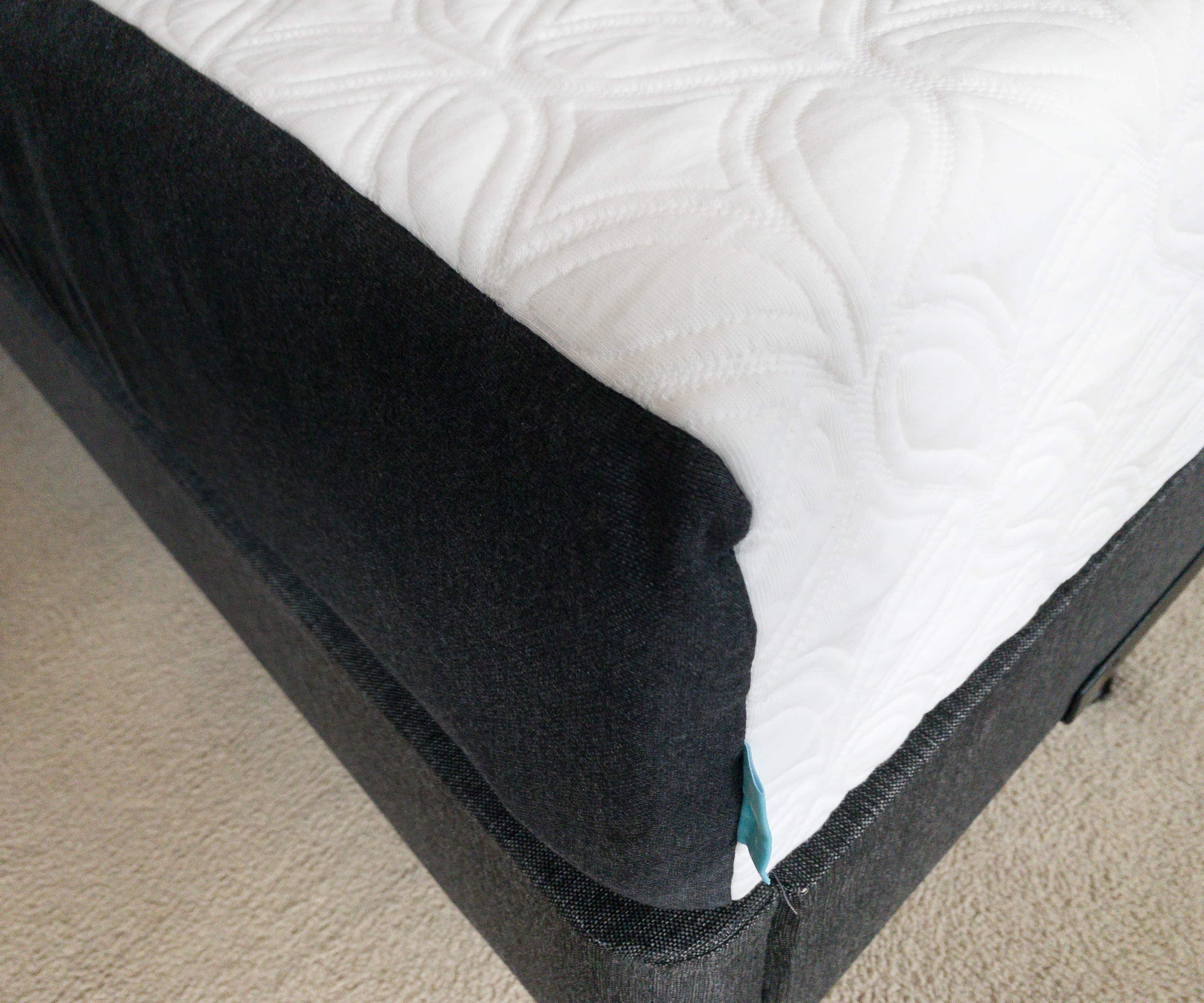 This mattress also features their trademark Perfect Fit Memory Foam Layer that gives you a higher quality and density foam that will cradle you to a more relaxing and sound sleep.
My kids love our new mattress so much! It's so soft, comfortable, and pretty bouncy as well! It's big enough to accommodate three of my kids and of course our beloved dog, Dean!
Dean seems to love it too!
The mattress is so comfortable, he didn't want to get up!
Another great thing about this mattress is that it doesn't contain chemical fire retardants. Instead, they use an industry-standard "fire sock." Their mattresses have undergone flame-resistance testing and passed. It's really just great to know that our new mattress is held to the same standards that traditional mattresses are subject to.
Finding the perfect mattress is now a few clicks away! There's no need to visit a shop because Cocoon by Sealy delivers the mattress in a box, straight to your doorstep. I really appreciate that they have options for people who like their beds with a little give and for people who like their beds sturdy. Of course, we chose the plusher one because we prefer a cozy bed that's ideal for sleeping in! It's worth noting that the medium is really supportive, it just has a plusher feel on top so you get that great sinking in feeling when you lay down. Since we got the Cocoon Chill, our mattress also contains layers of premium memory with cooling technology. It helps us relax and keeps us extremely comfortable as we sleep. We're really impressed! This one is easily the best mattress we've ever had!
What do you think of this mattress? Let us know your thoughts!