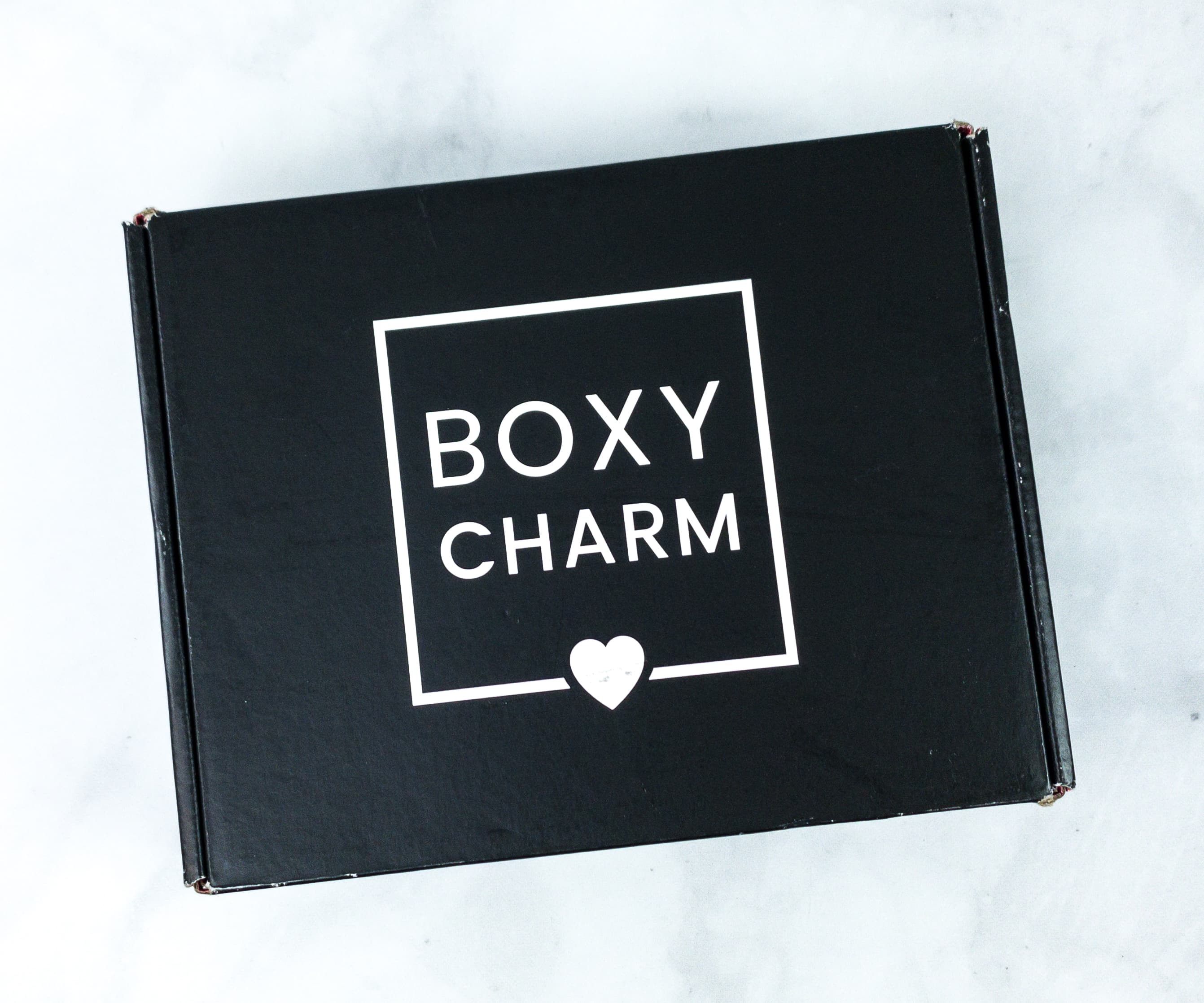 BOXYCHARM is a makeup and beauty subscription box that sends out 4-5 deluxe and full-size samples every month. In the past, the items have been mostly full-size products and the boxes always include an amazingly high value with premium products!
DEAL: Join BOXYCHARM now for a $6 coupon for the May BoxyPopUp sale! Just use this link and enter coupon code SAVE6POP at checkout!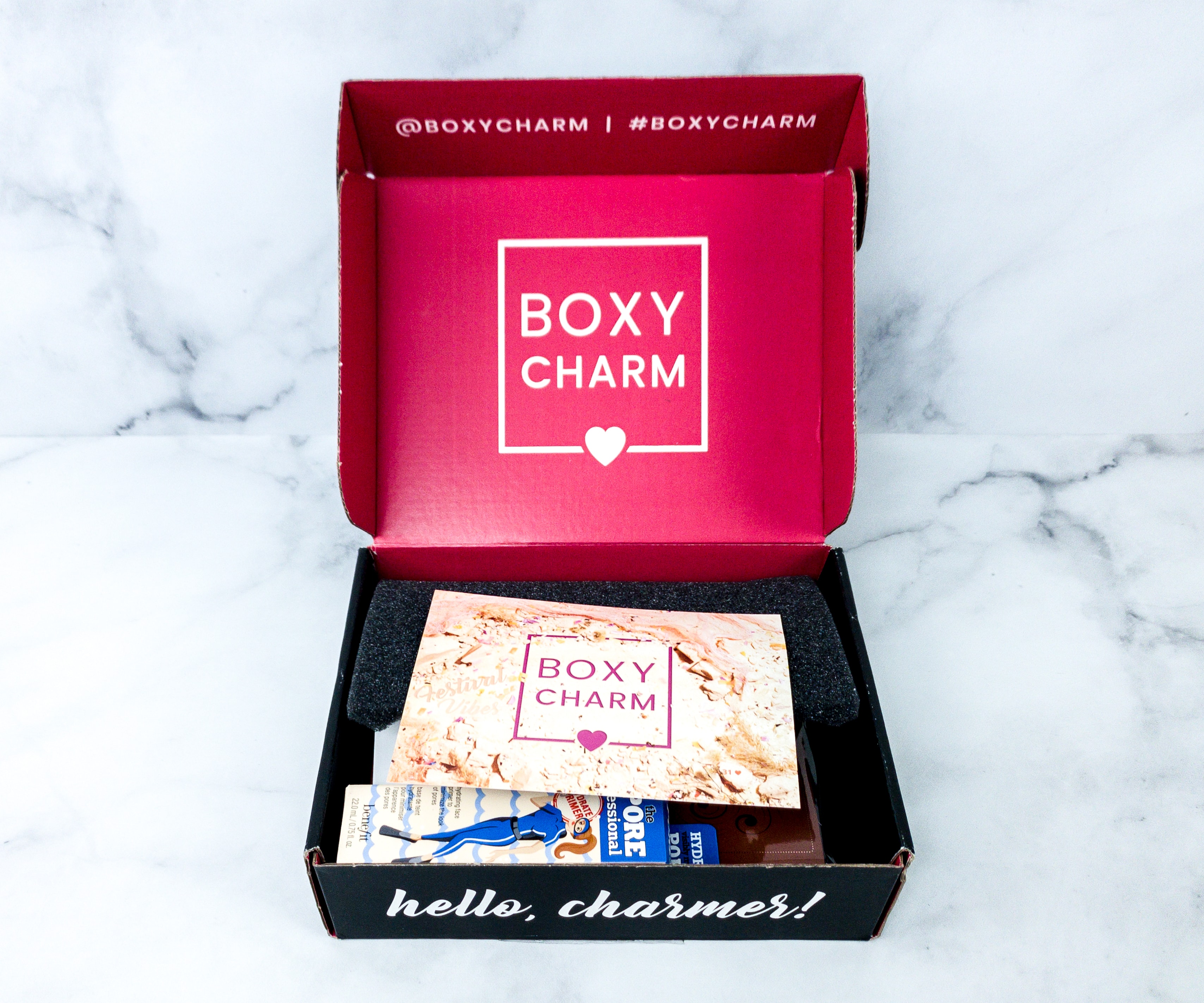 It's here! I've been excited since the spoilers!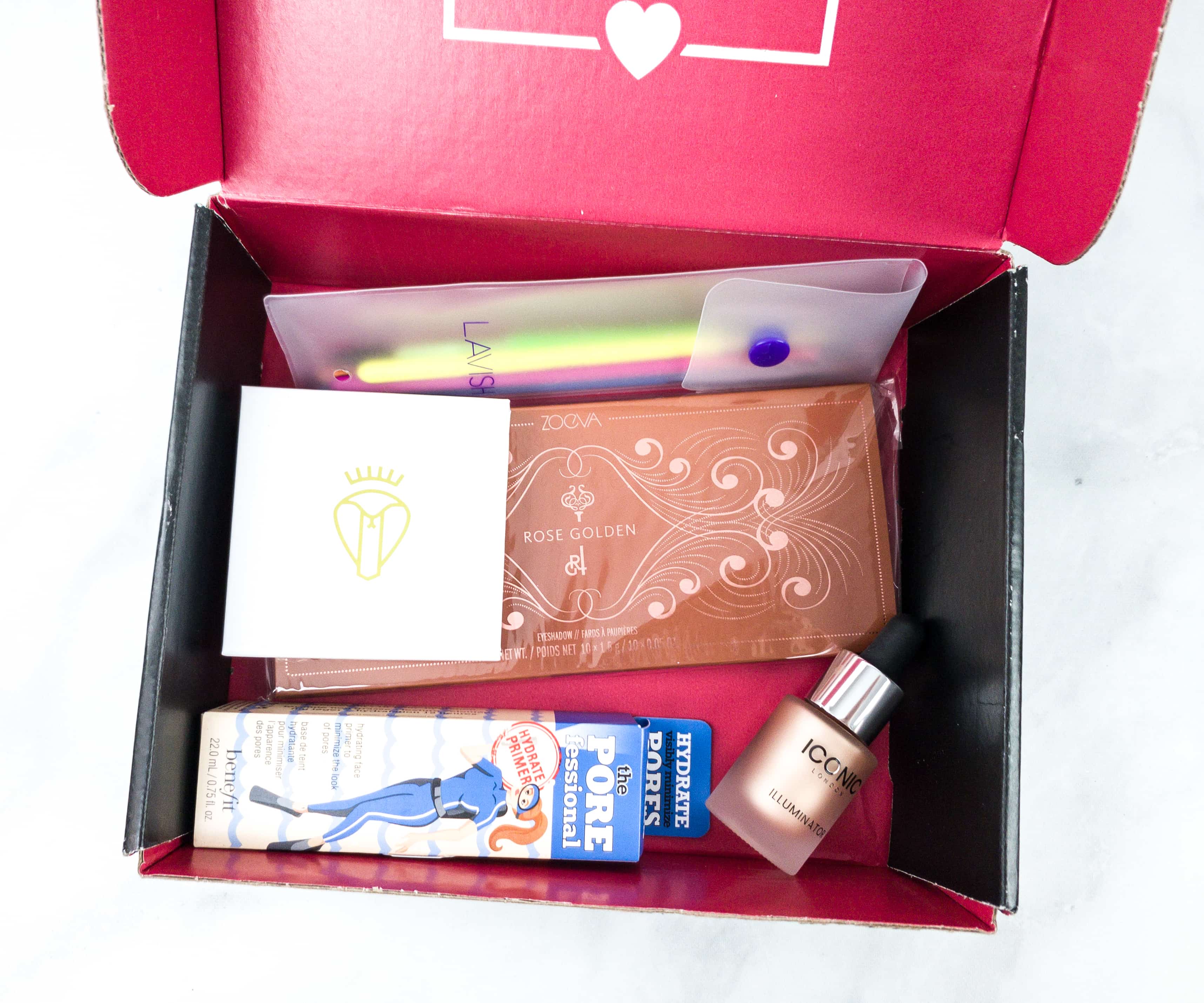 The items arrived in a black box. There are no fillers but everything arrived in great condition.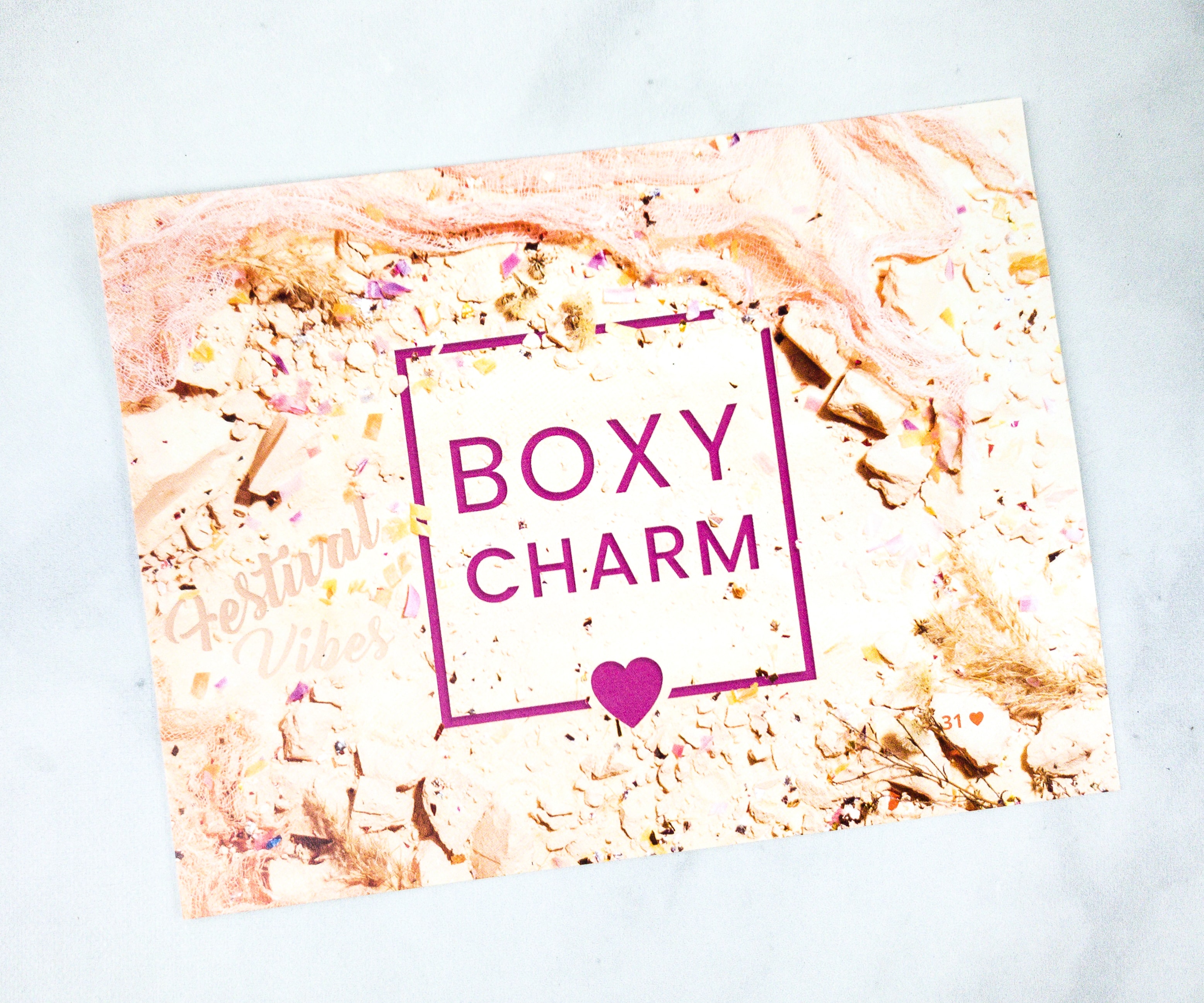 The April 2020 theme is Festival Vibes!
At the back, there's a 55% off coupon code from Missguided.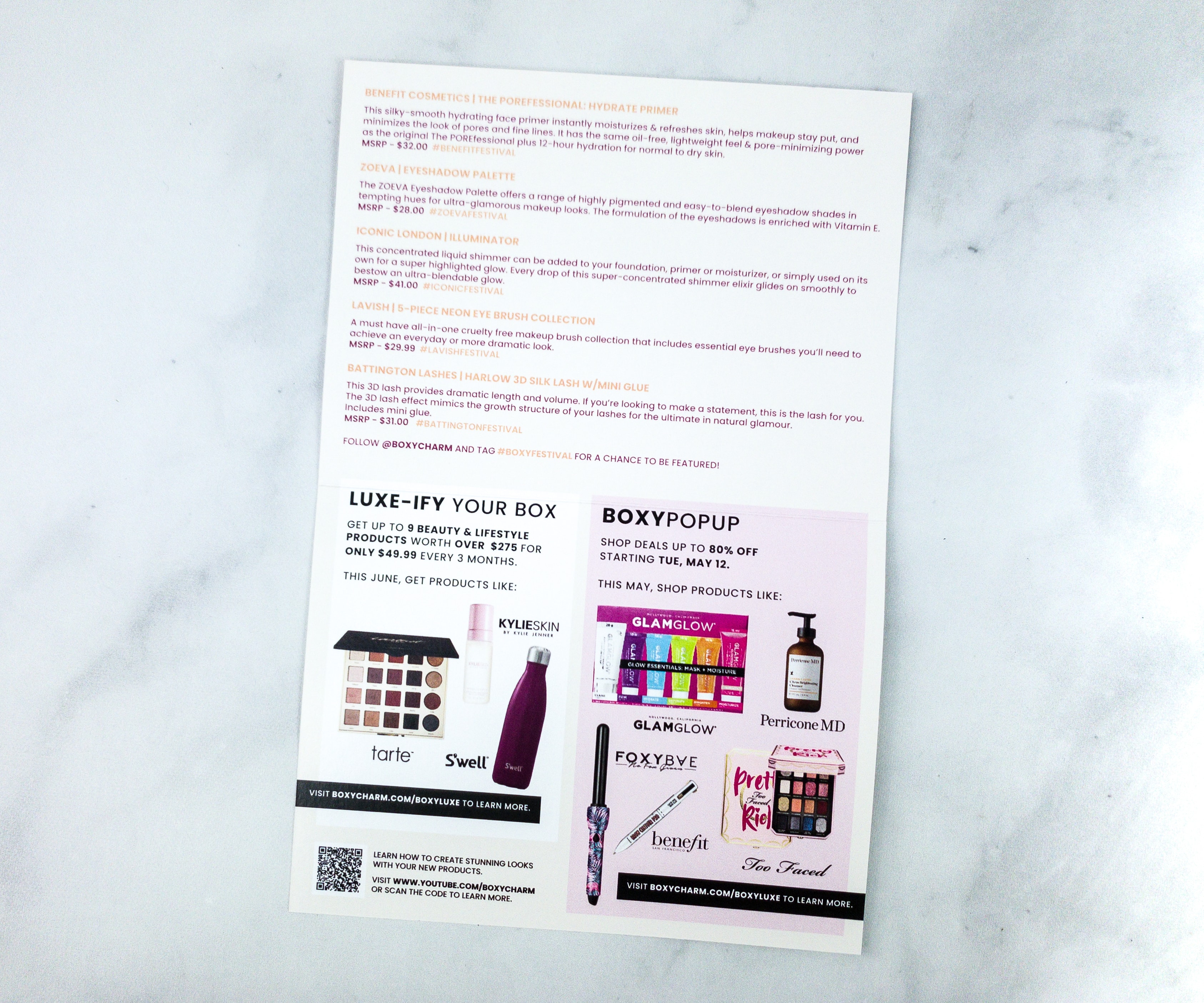 There's a card that contains the list of items inside the box.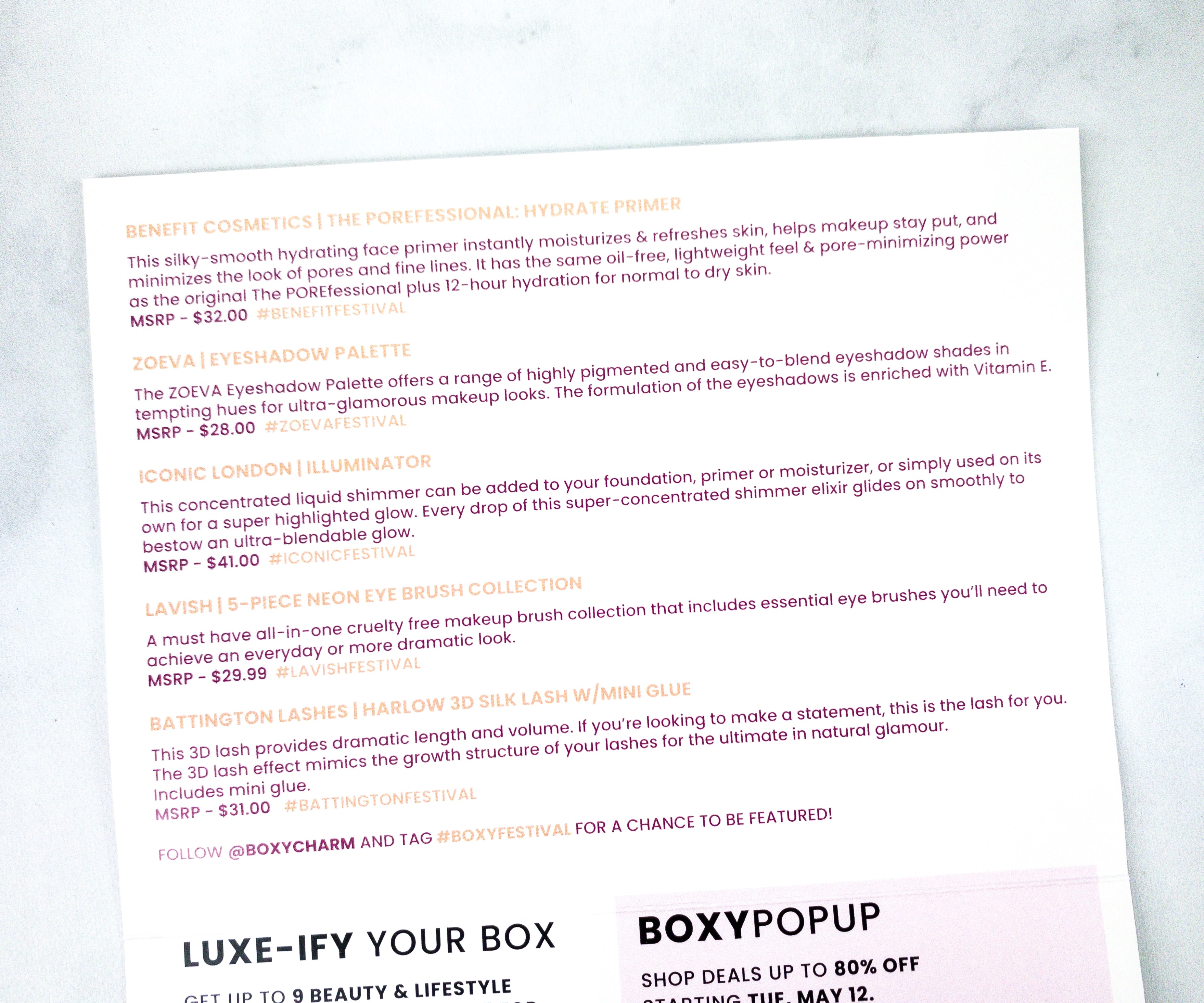 It also has a brief description of the item as well as the regular price.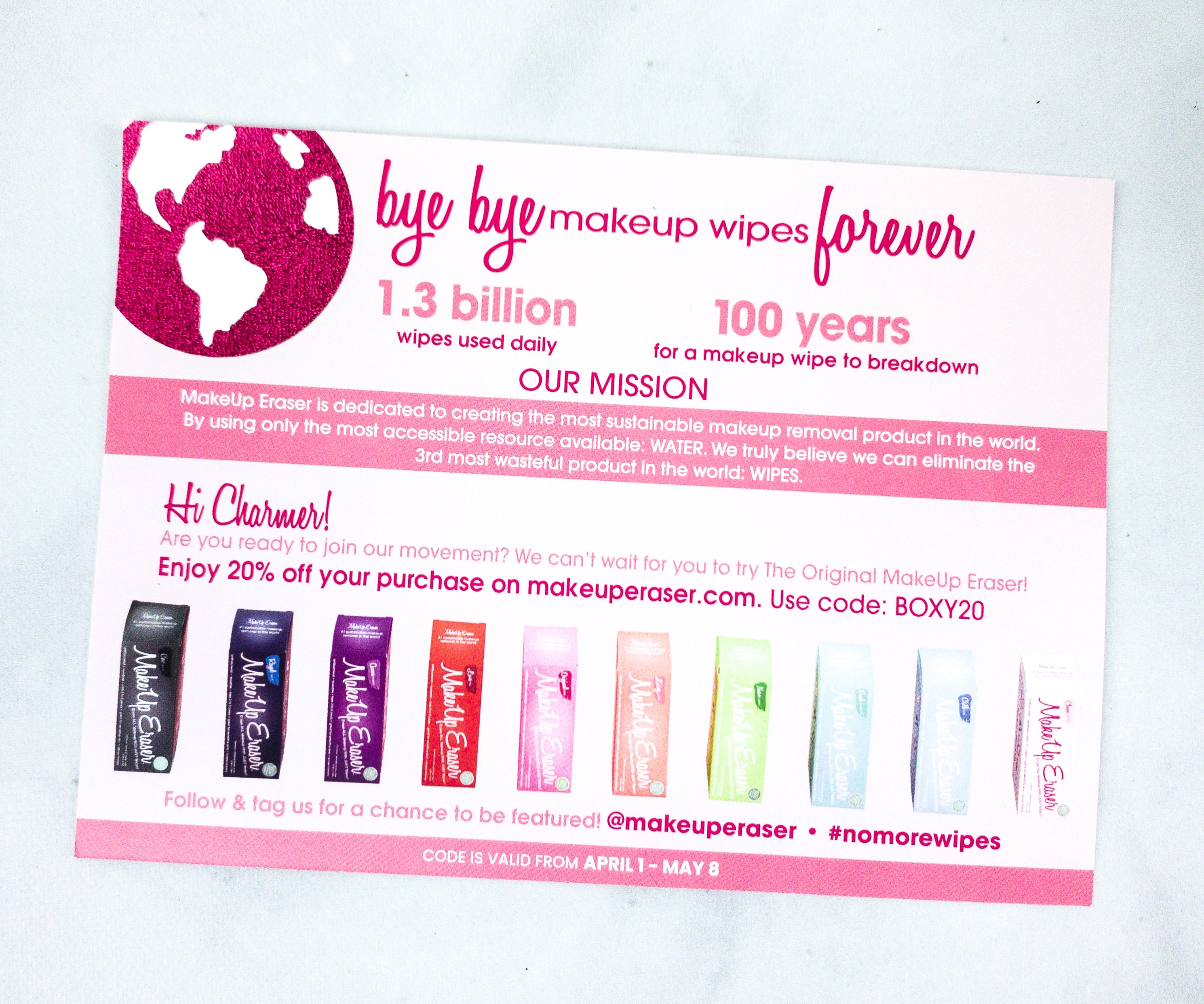 There's another promotional card and this time it's from Make Up Eraser. They also gave us a 20% off coupon code valid for purchases on their website.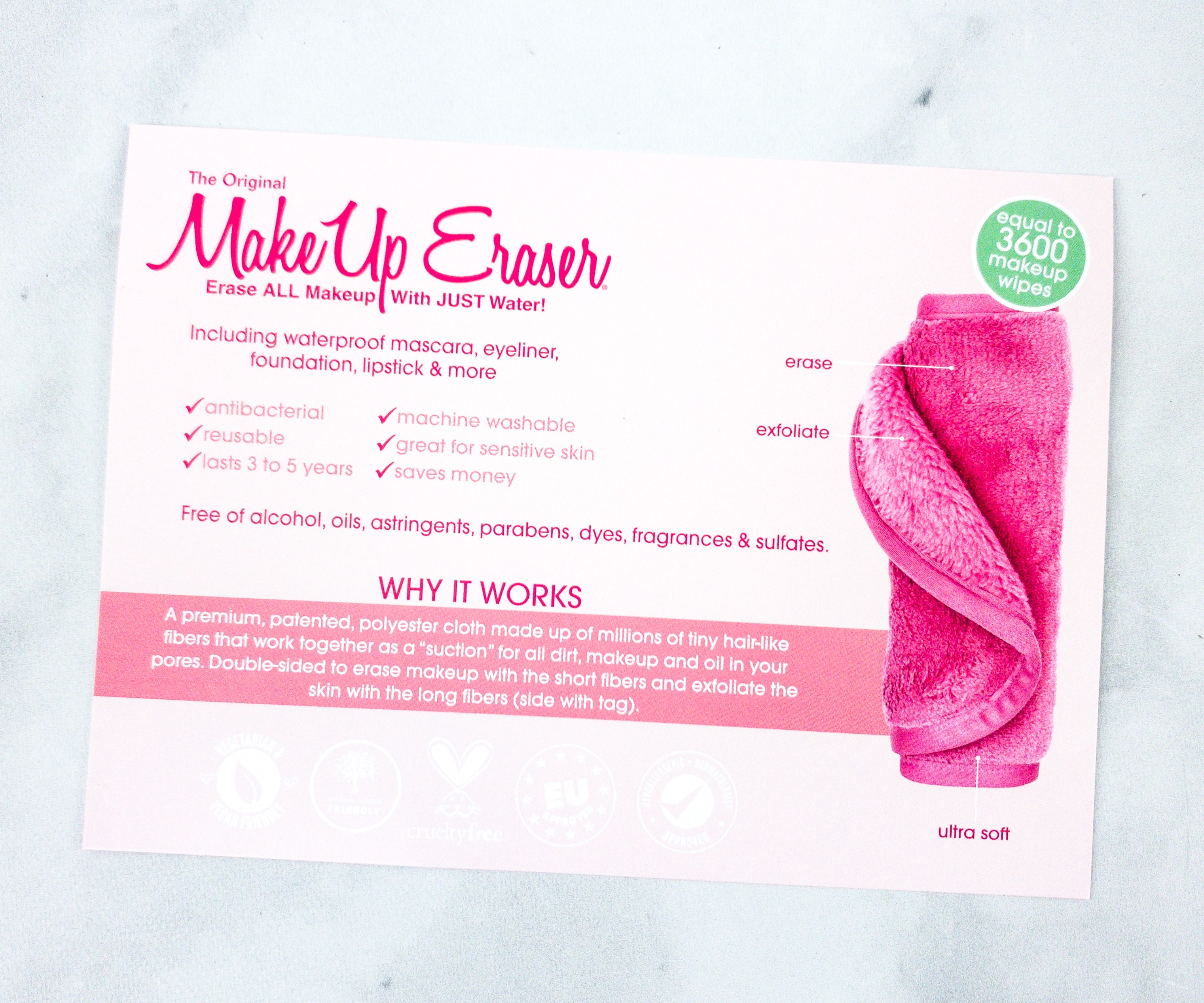 The other side of the card shows a photo of the product and it also lists down the uses and benefits!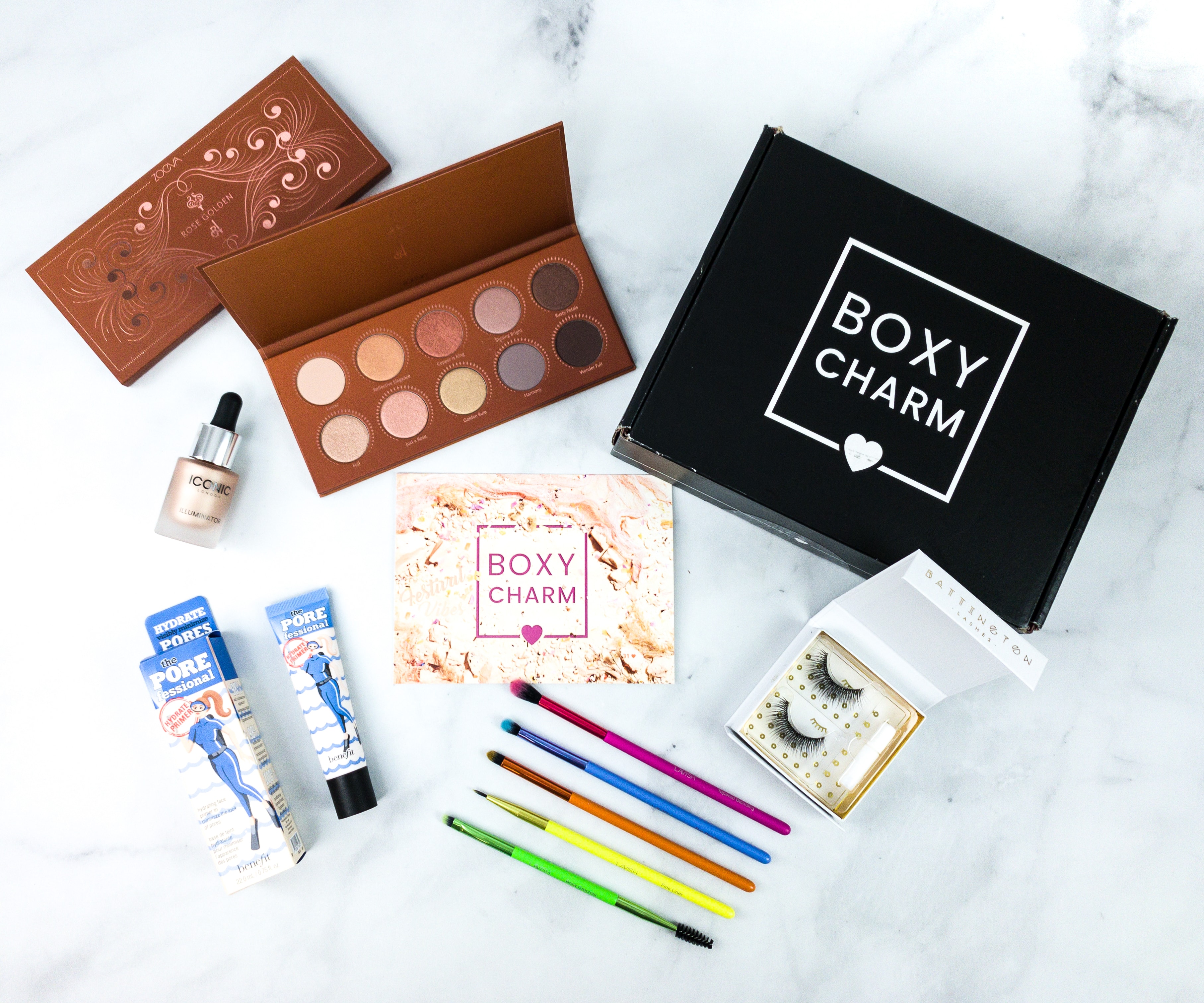 Everything in my April 2020 BOXYCHARM! There are variations in the box – see them here.
Subscribers may get up to two (2) of the following: Lavish 5 Piece Brush Set, Dose Of Colors Lip it up Satin Lipstick (shade will vary), Iconic London Illuminator Drops, Hank And Henry Beauty Boxycharm Exclusive Twin Pack.
In this box, we received the Lavish 5 Piece Brush Set and the Iconic London Illuminator Drops.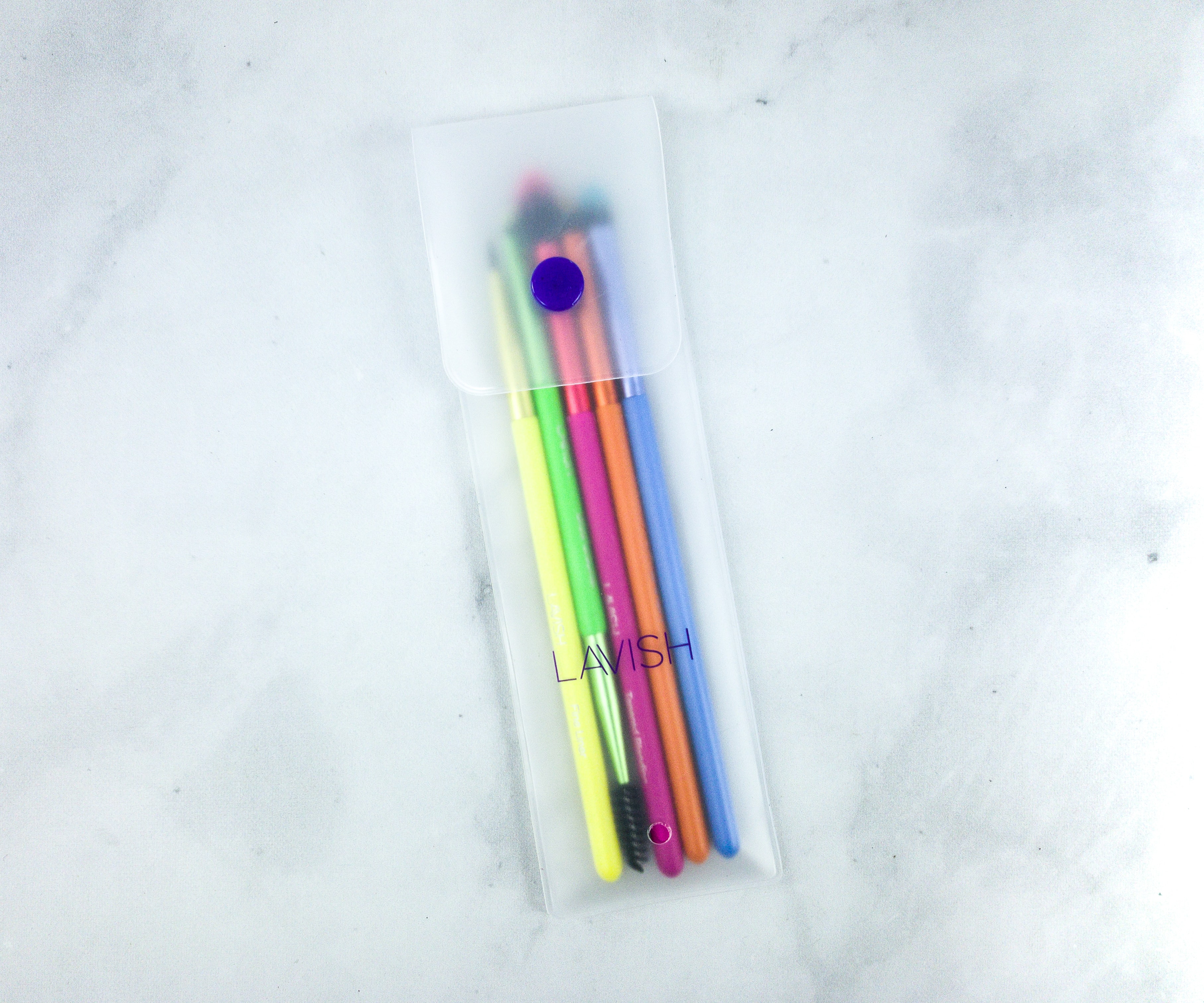 Lavish 5-Piece Brush Set ($29.99) It's a set of 5 eye brushes that came in a clear pouch, perfect for traveling!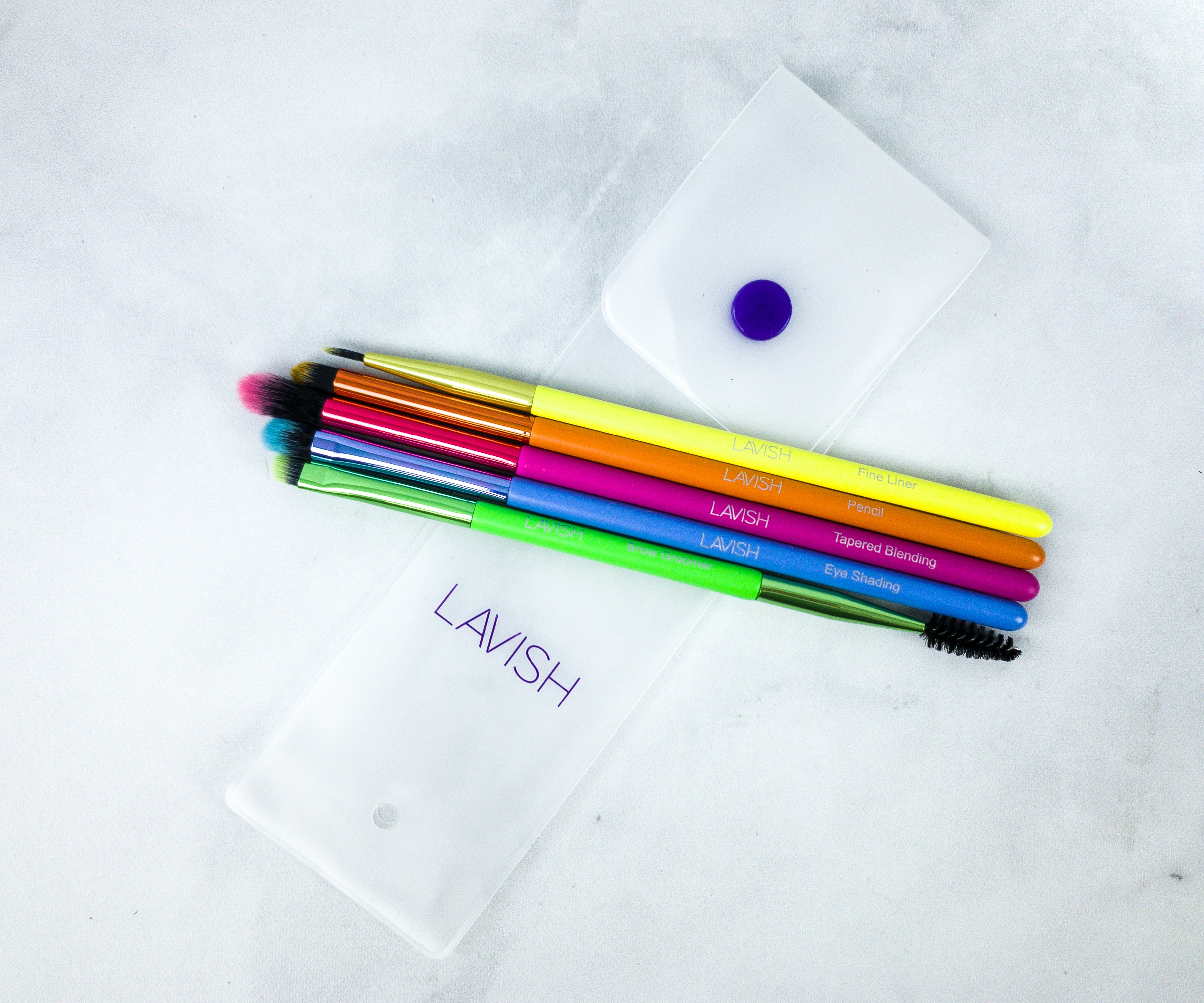 The brushes have a fun and vibrant vibe, which I like!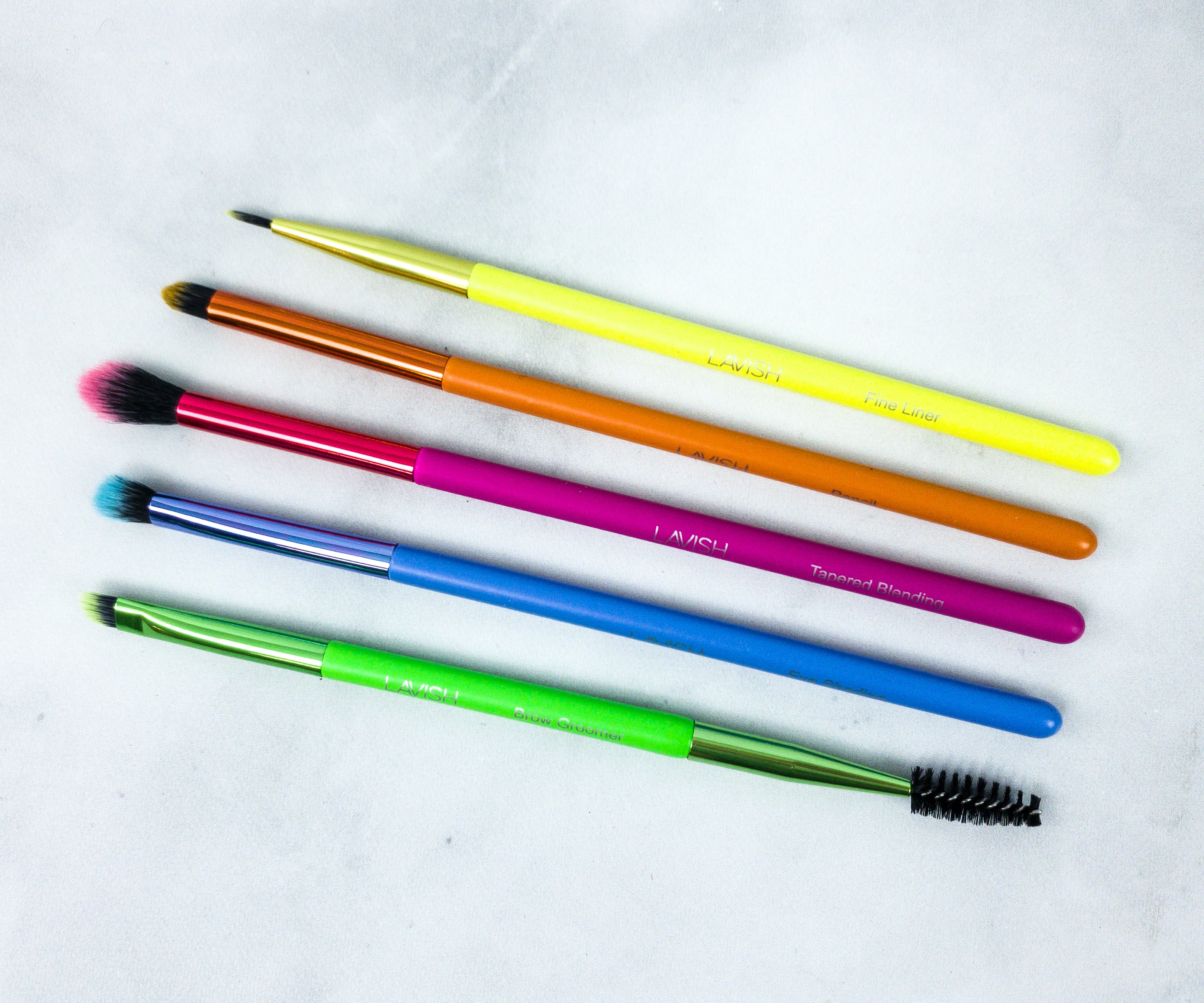 Each one comes in its own color so it's easier to memorize which is which!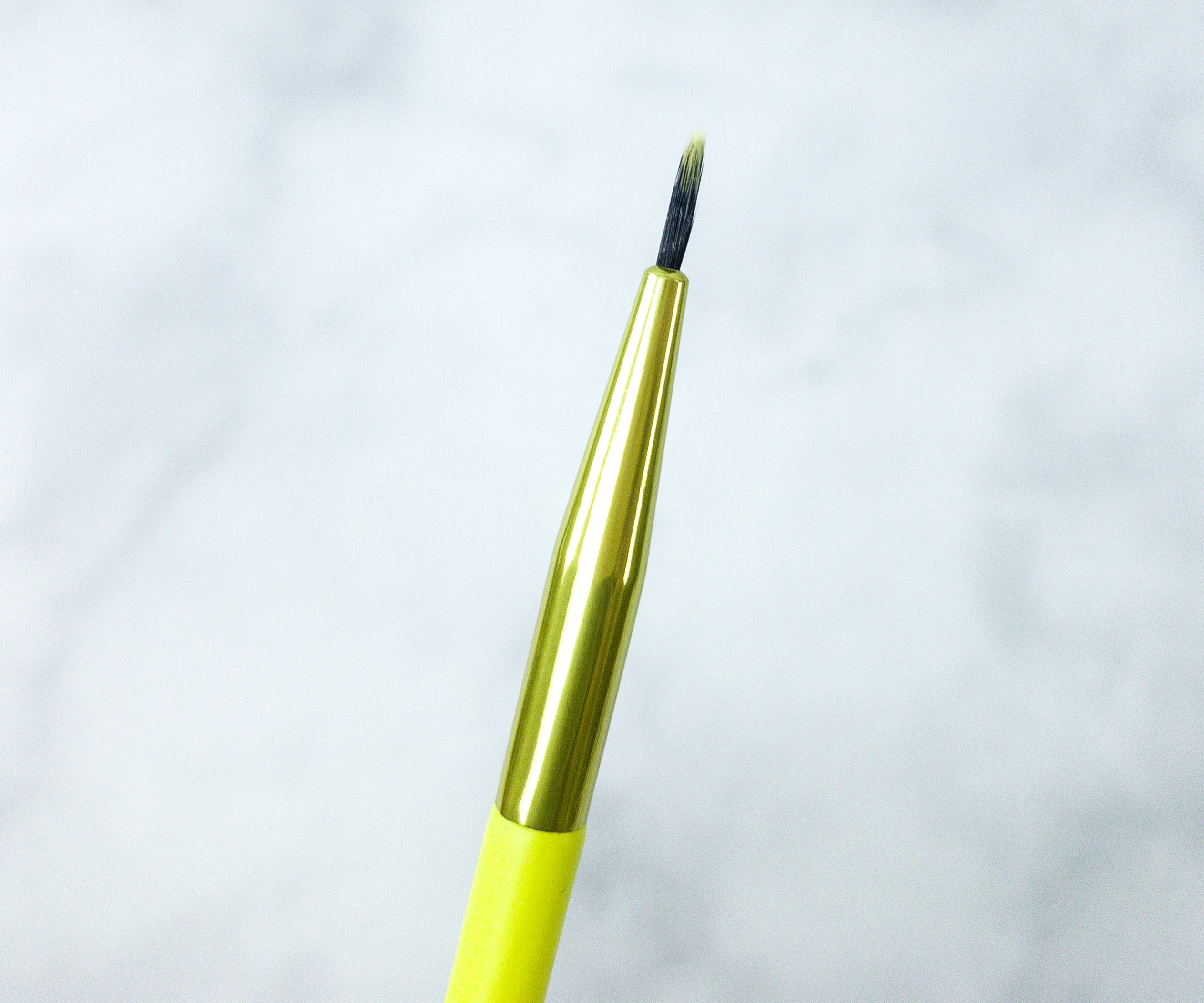 First up is a fine tip liner brush that we can use to put on a sharp cat eye. I like how pointy the tip is as it makes for better precision during application.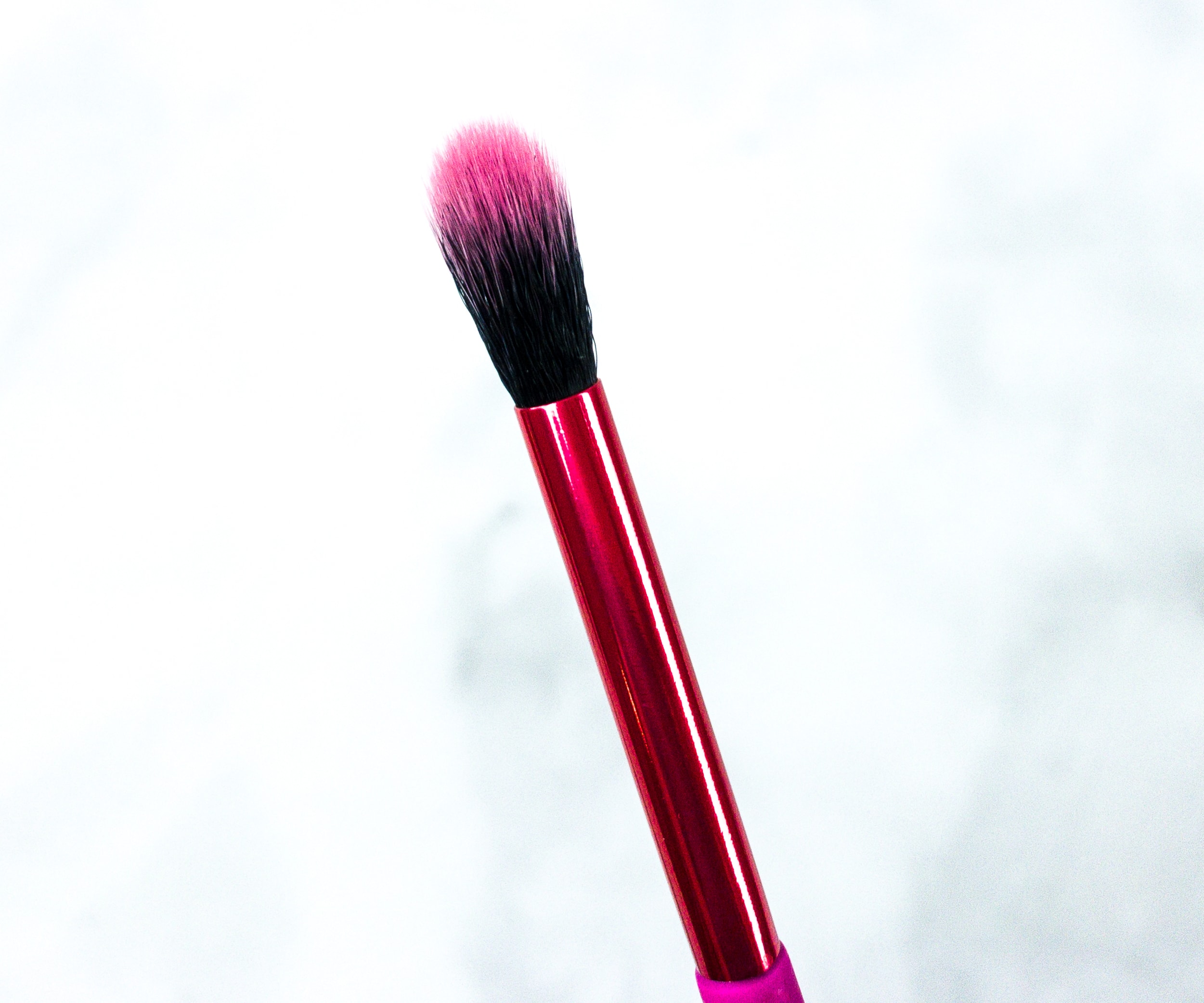 Next, we also got a fluffy blending brush which is great when perfecting the sharp edges of your eye makeup!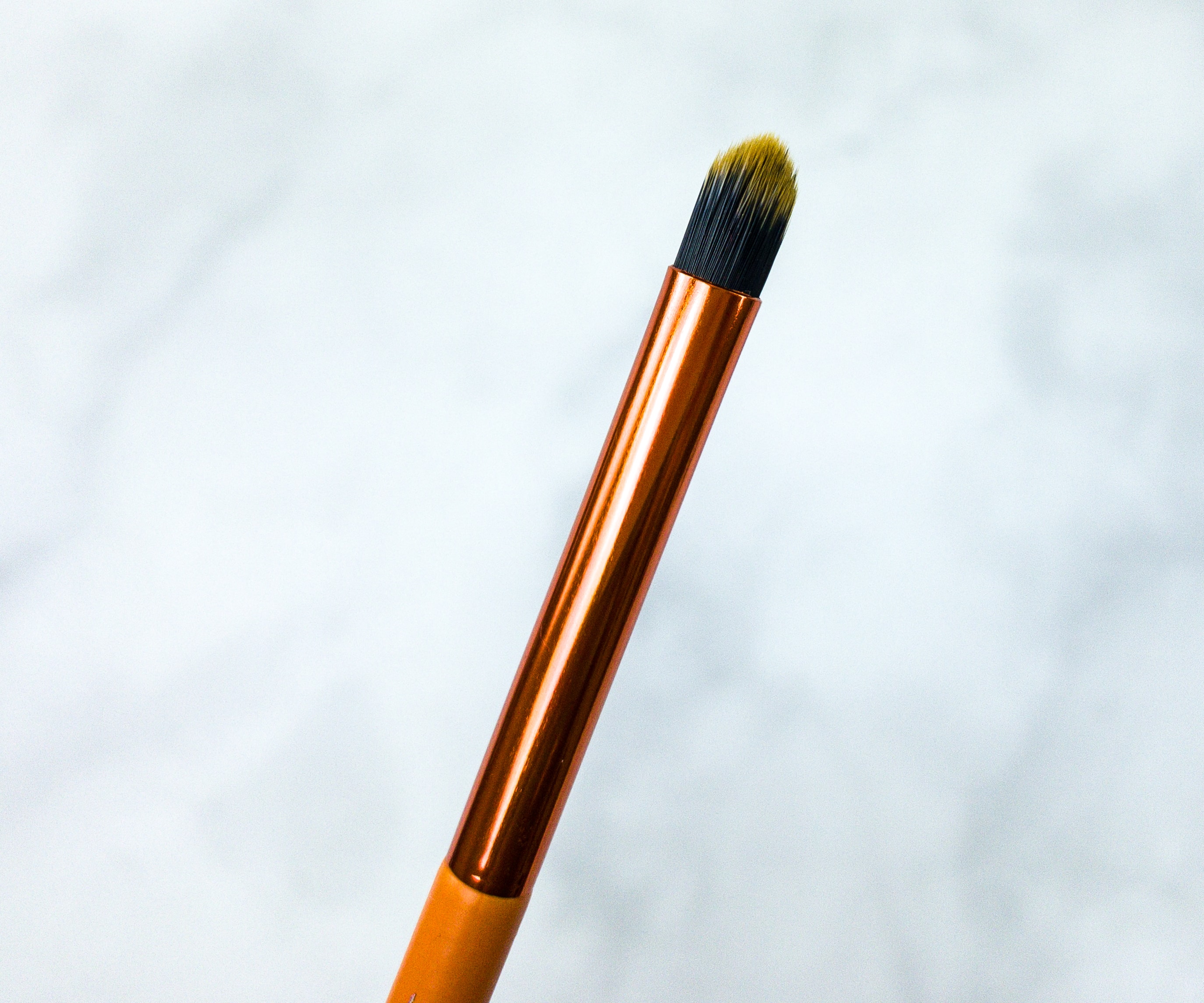 We also got this small eyeshadow brush that you can use to focus color on the crease for a more defined look.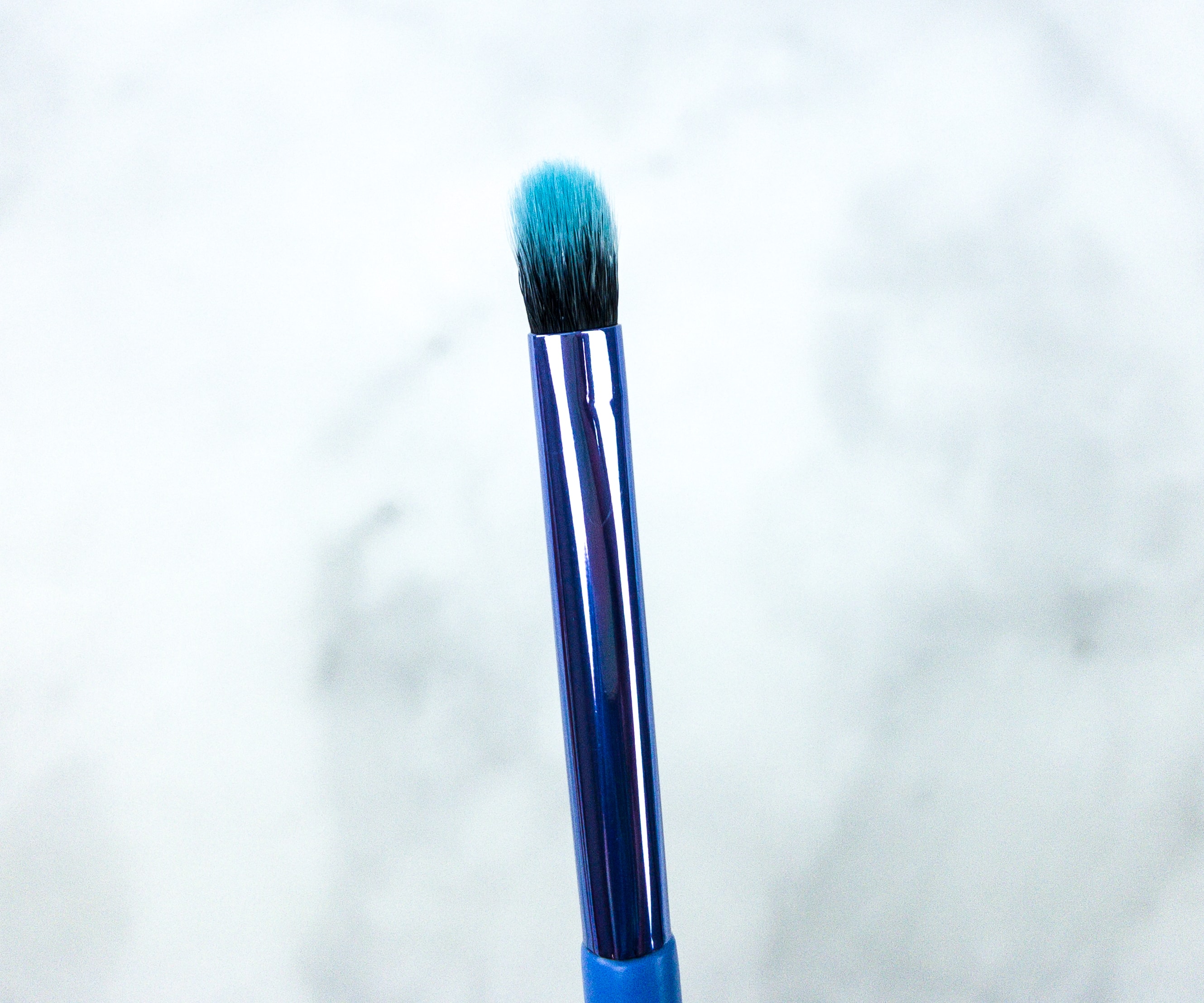 This small fluffy brush can be used to put color on your eyelids. You can also spritz this with water to enhance the color of the pigments.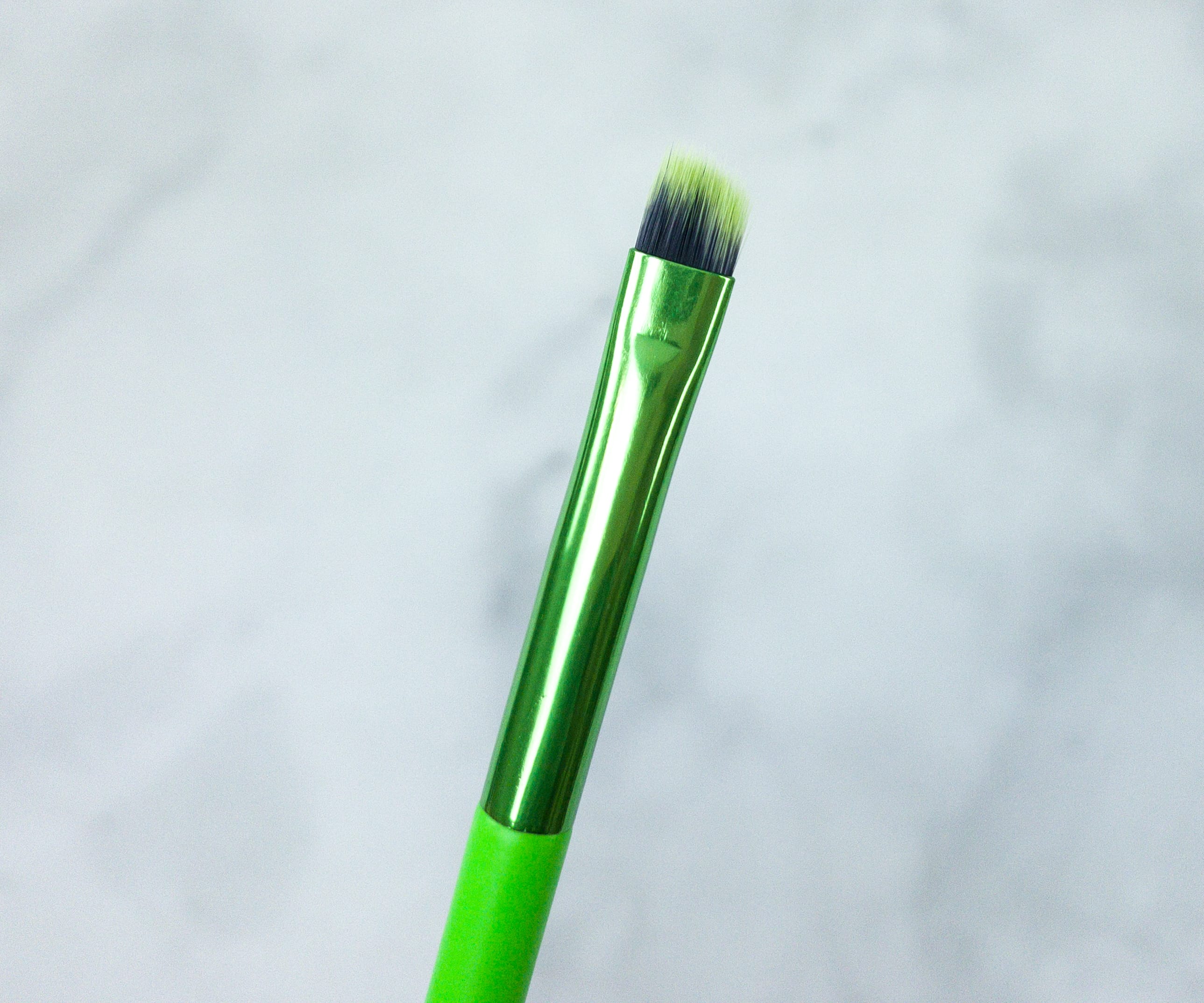 Lastly, there's a double-ended brush! One side features an angled brush which can be used to mimic the look of natural brow hairs when putting on brows.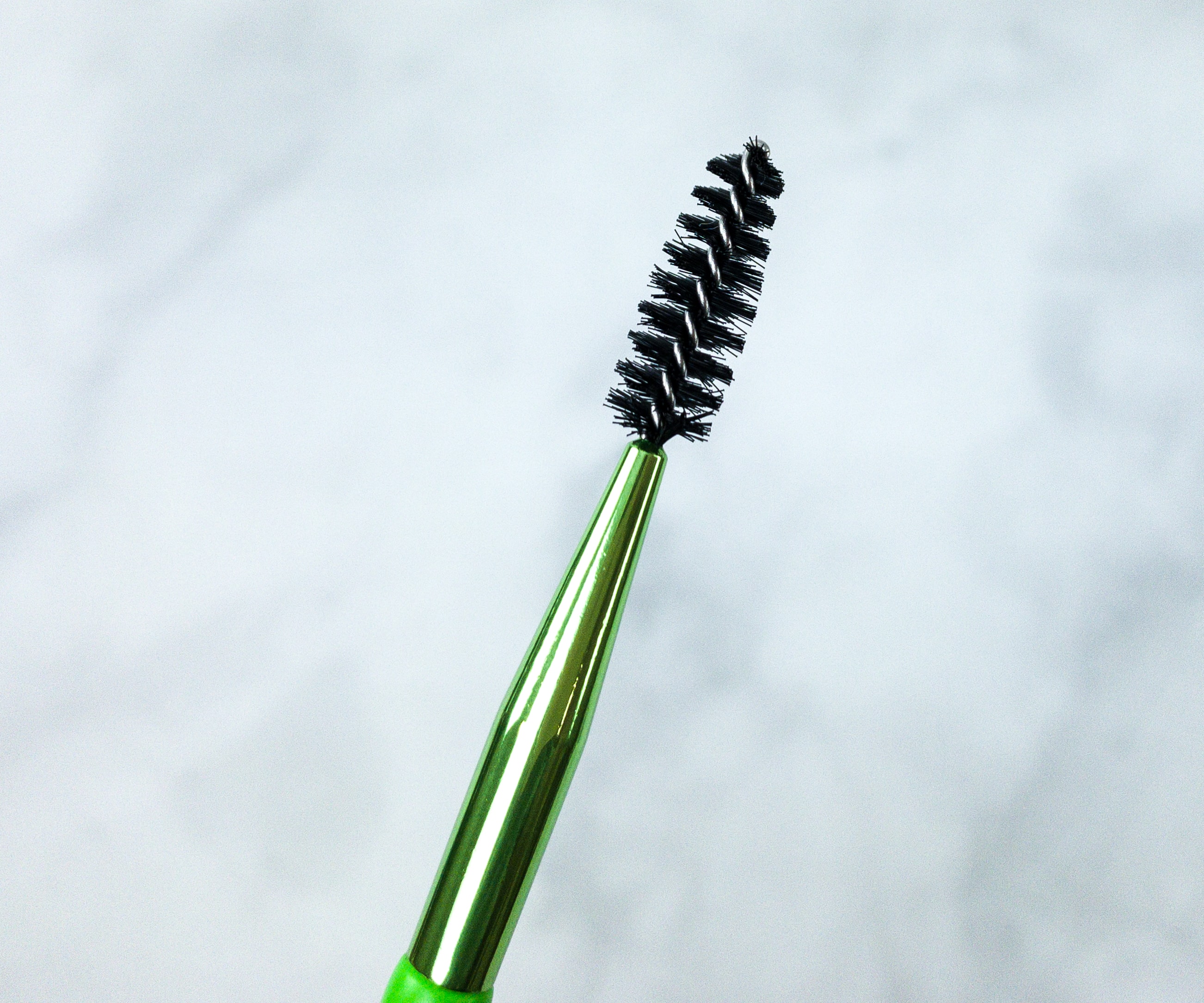 On the other end is a spoolie to help you brush out and tame the brow hair before filling it up!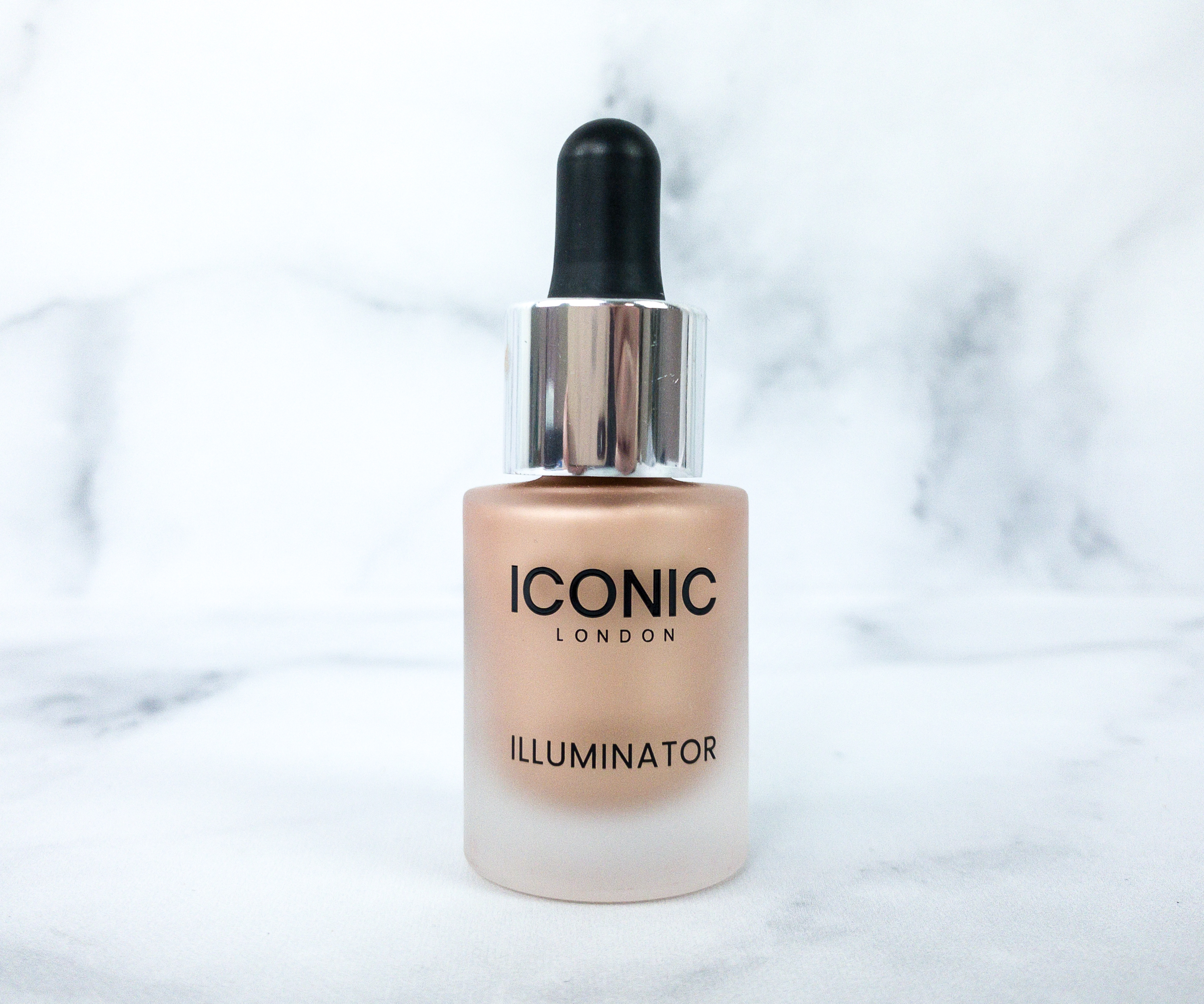 Iconic London Illuminator Drops ($41) This lovely illuminator drop can be used as is, on points of the face usually hit by the light like top of the cheeks, nose bridge, etc. to make you look effortlessly stunning! You can also add a drop to your liquid foundation, moisturizer or even primer to achieve that radiant-looking complexion.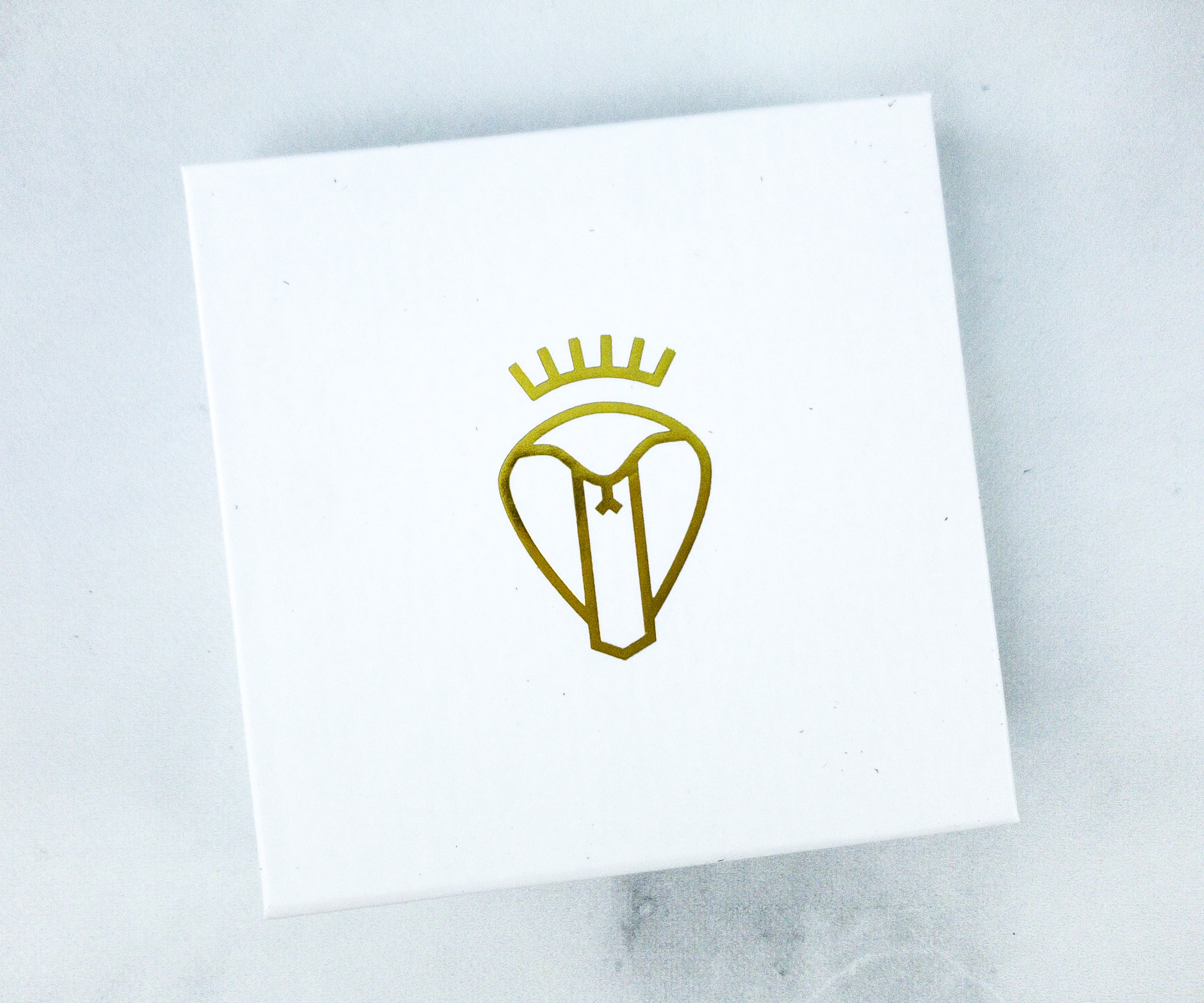 Battington Lashes Harlow 3D Silk Lash w/ Mini Glue ($28) This is a variant item. The false eyelashes were packed in a white box with a gold foil design in front.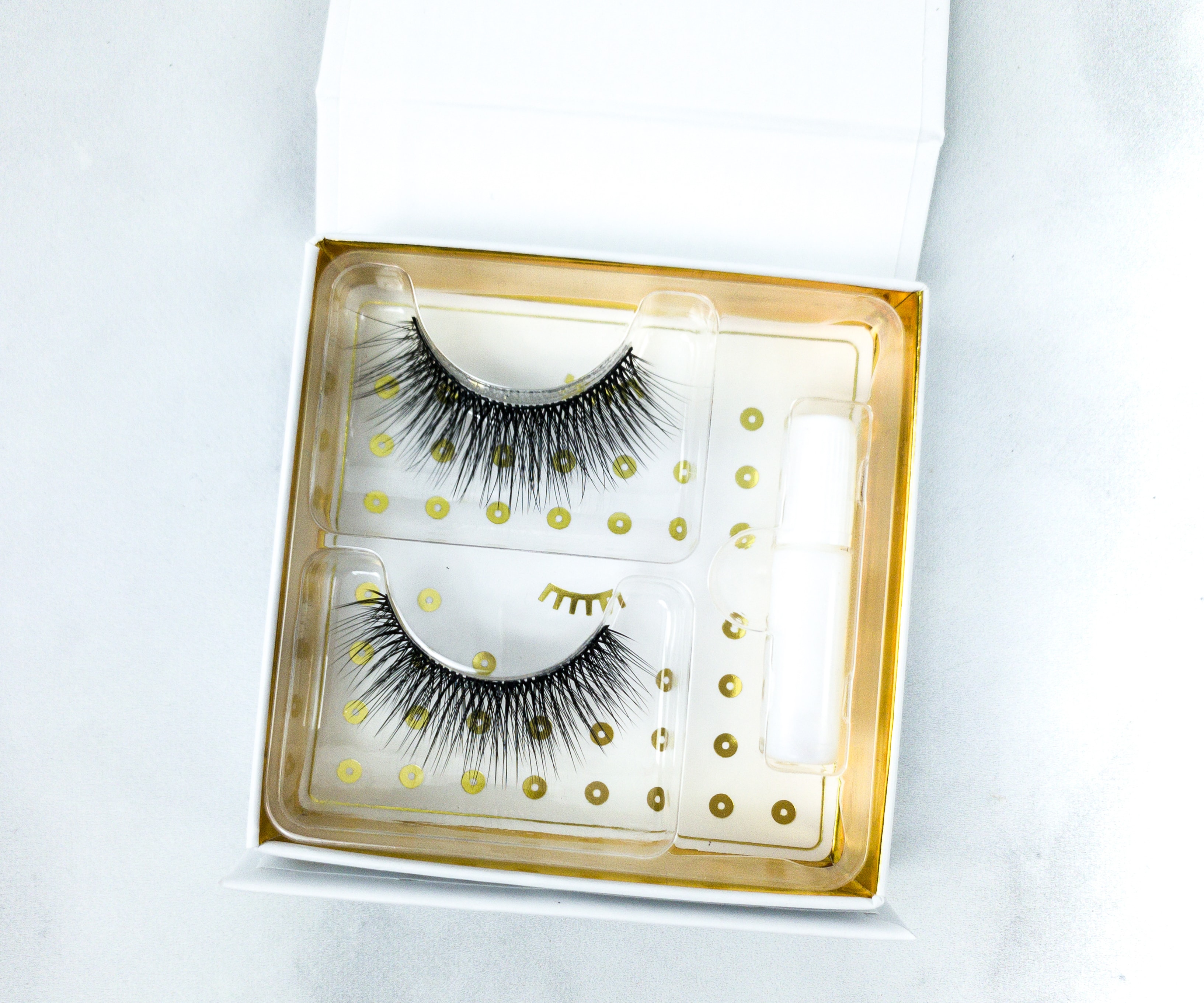 These false eyelashes are soft and not as heavy as I thought they would be when worn. The lashes mimic the natural structure of the lashes so it blends in and it gives off a natural look! I love this because the length and volume it adds make the eye look more alluring!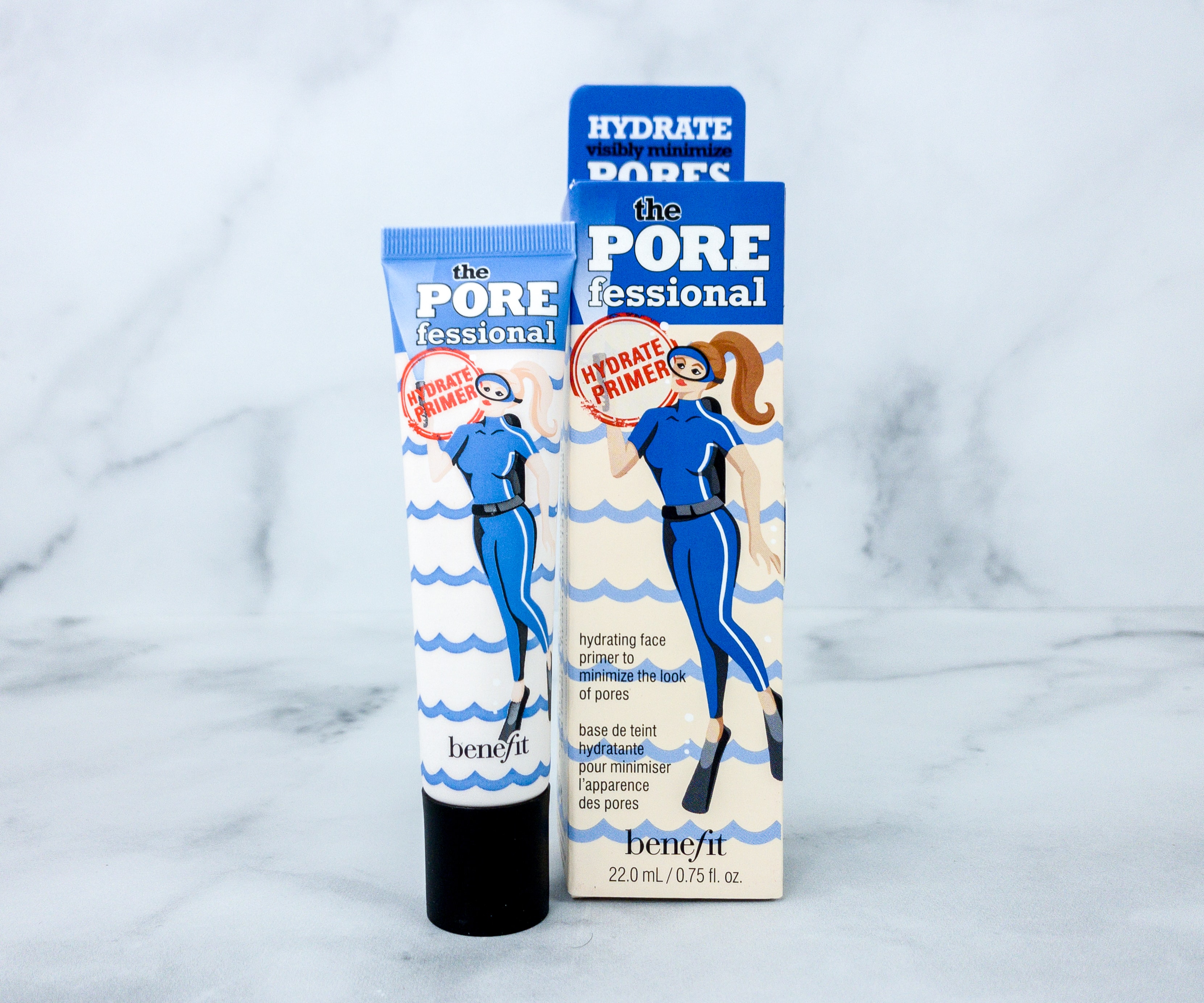 Benefit Cosmetics The POREfessional Hydrate Primer ($32) Subscribers will get either this or The POREfessional Pore Primer. This product instantly blurs the pores and also moisturizes and refreshes the skin. It contains hyaluronic acid and shea butter which are known ingredients in keeping the skin smooth and hydrated. To use, just apply the primer all over your face using your fingertips. It's silky smooth and lightweight, which creates a perfect canvas for makeup. You can also wear it alone if you want a natural and refreshed look!
ZOEVA Rose Golden Eyeshadow Palette ($28) Subscribers will get either a Zoeva Eyeshadow Palette (with 10 variations), the ELEMIS Super Food Cica Clean Hydration Juice, or the ELEMIS Super Food Cica Calm Cleansing Foam. The eyeshadow palette came in this beautiful box packaging!
At the back of the box, it lists the ingredients used as well as the expiration date.
Unlike other palettes, this one doesn't have a mirror. Still, I like the compact packaging and, of course, the beautiful shades!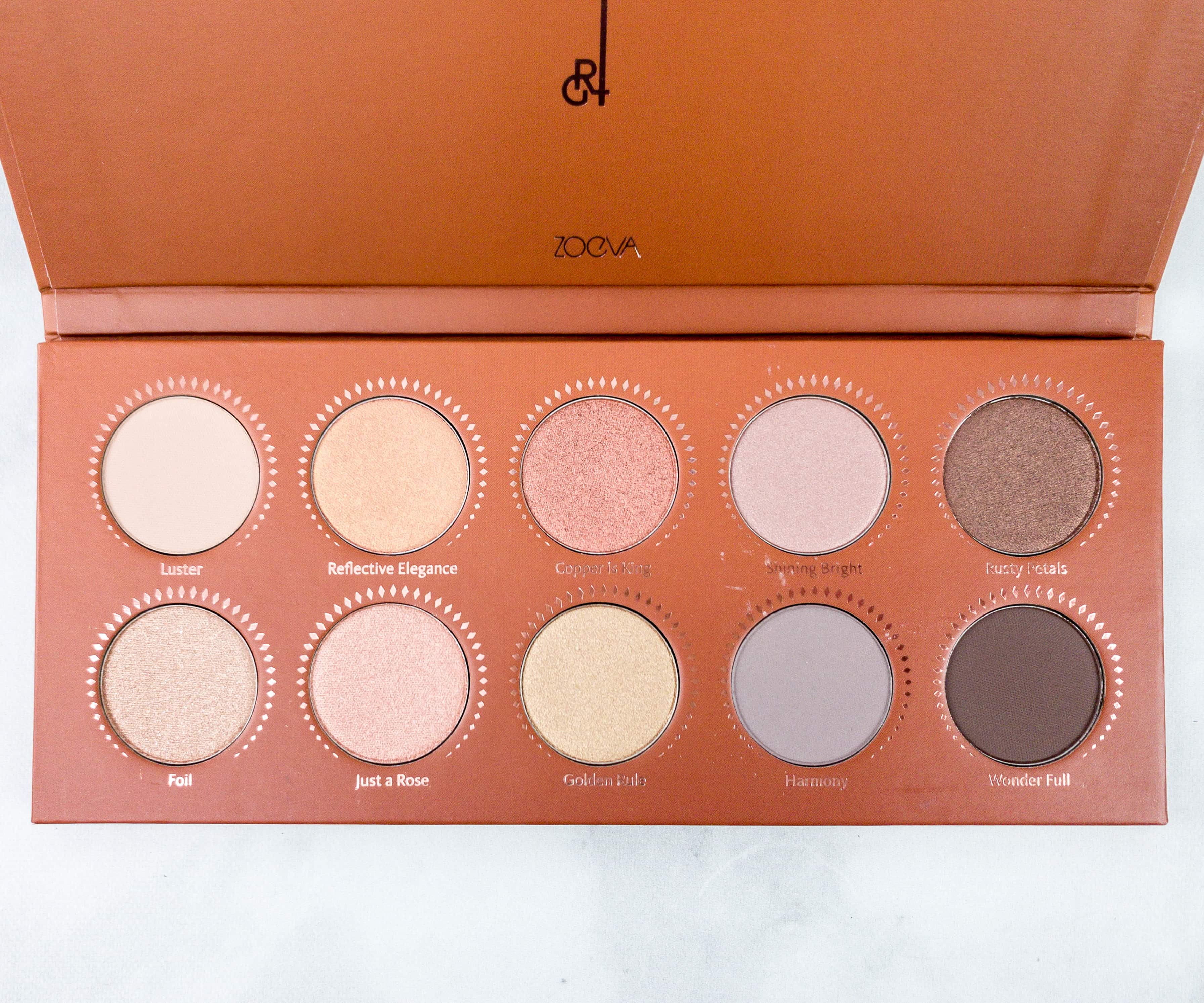 The colors are a bit on the muted side but they are great for a day to day, natural glam look. The formulation is also pretty good because they apply smoothly on the skin and they don't feel drying!
With $158.99 worth of products for a $25 box, another home run goes to BOXYCHARM! They always provide great products that give us the best value for our money. In this box, my favorite would have to be the hydrating primer. I love how it feels on my skin, and aside from prepping my skin for makeup and minimizing the appearance of pores, it even keeps my skin moisturized. The brush set is also useful and the colors are just so pretty! The rest of the items are high-quality as well. Overall, everything in this box was really good! The variety of items is impressive, along with the total retail value!
What's your favorite item in this month's BOXYCHARM?