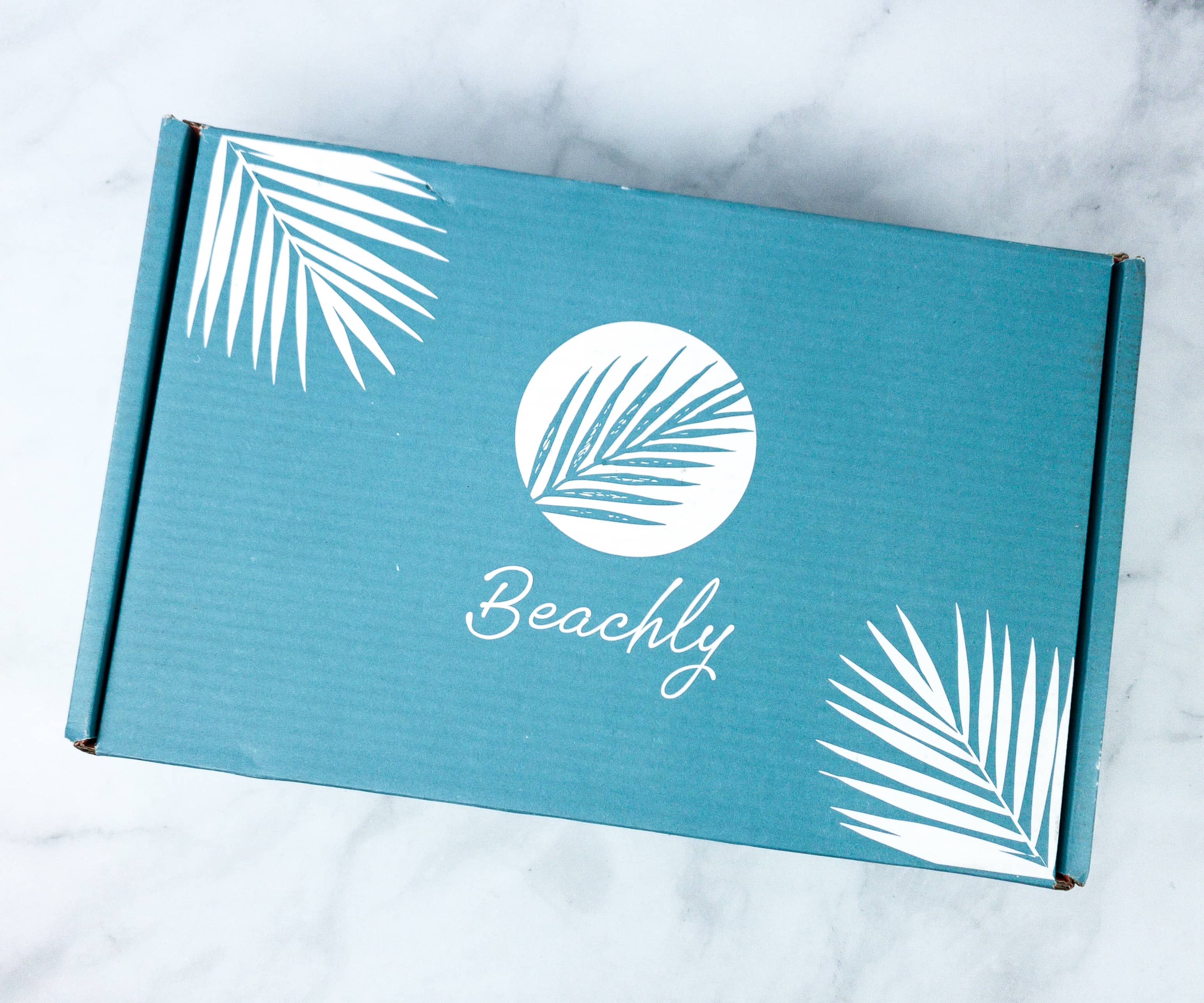 Beachly, formerly Coastal Co., is a quarterly subscription that gives you a dose of the beach lifestyle no matter what season through apparel, accessories, and more. With 6-8 premium items, each box costs $99 and promises a $200+ retail value. Some of the brands they've partnered with include Puravida Bracelets, Aloha, Billabong, DIFF Charitable Eyewear, Havaianas, and more. Proceeds from every box sold fund monthly beach cleanups hosted by Heal The Bay.
DEAL: For a limited time, get a FREE BONUS BOX ($100+ value) with your Spring Box! Use the coupon code BONUSBOX at checkout OR get $30 off your first box! Use the coupon code SPRING30 at checkout!
A mini booklet sits on top of the box's contents!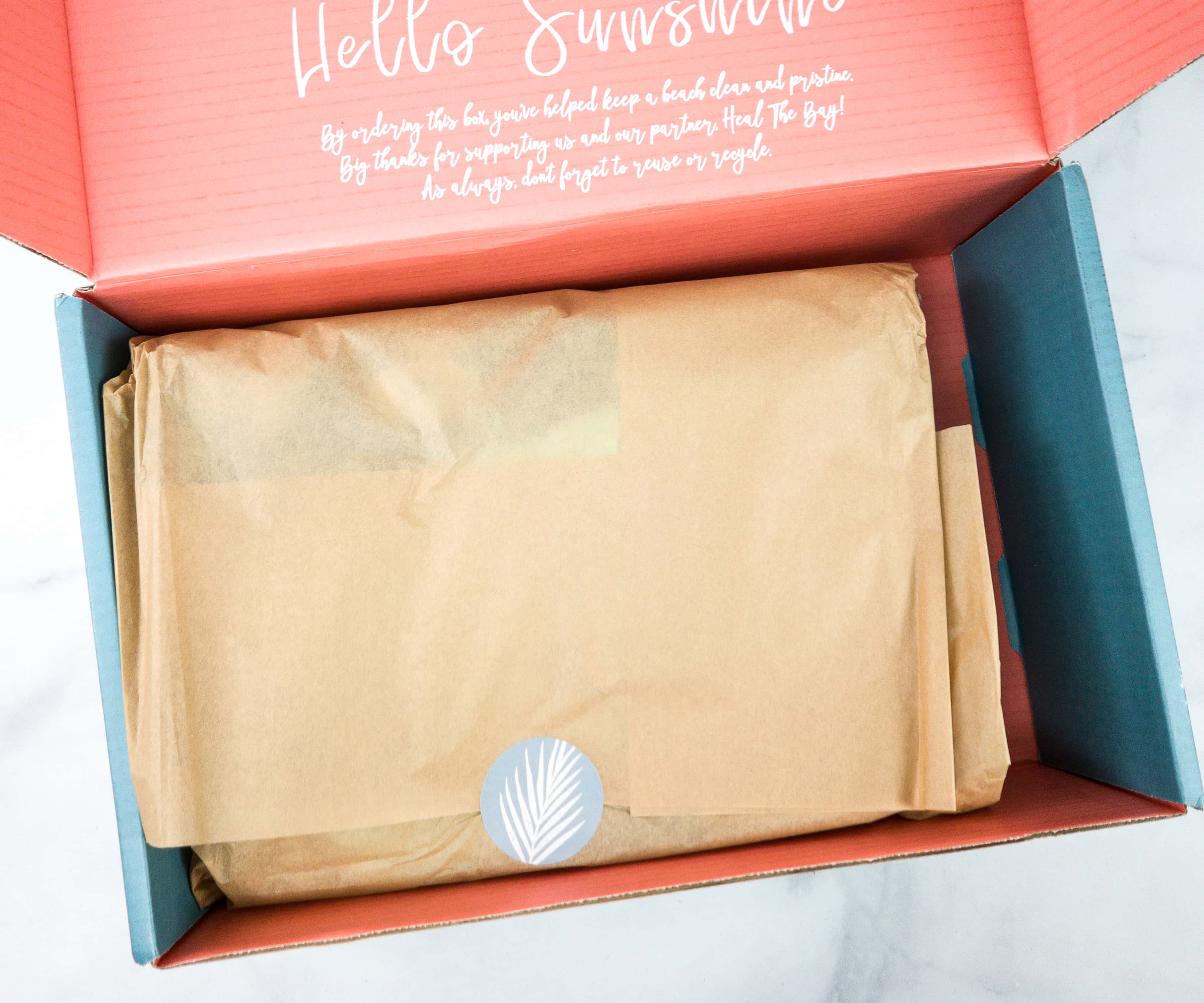 The items were wrapped in a tissue paper, sealed with a sticker.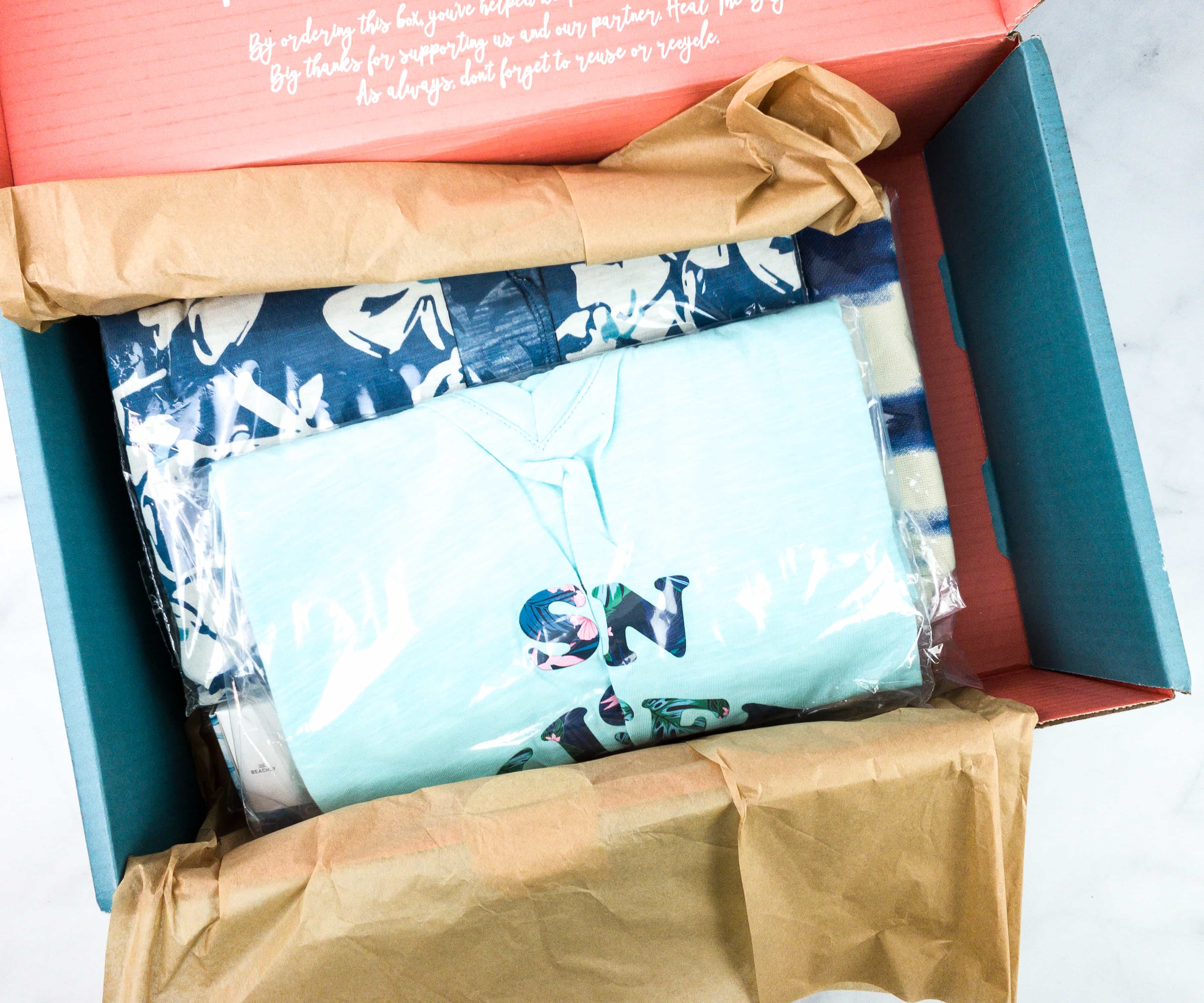 They were also wrapped in plastic.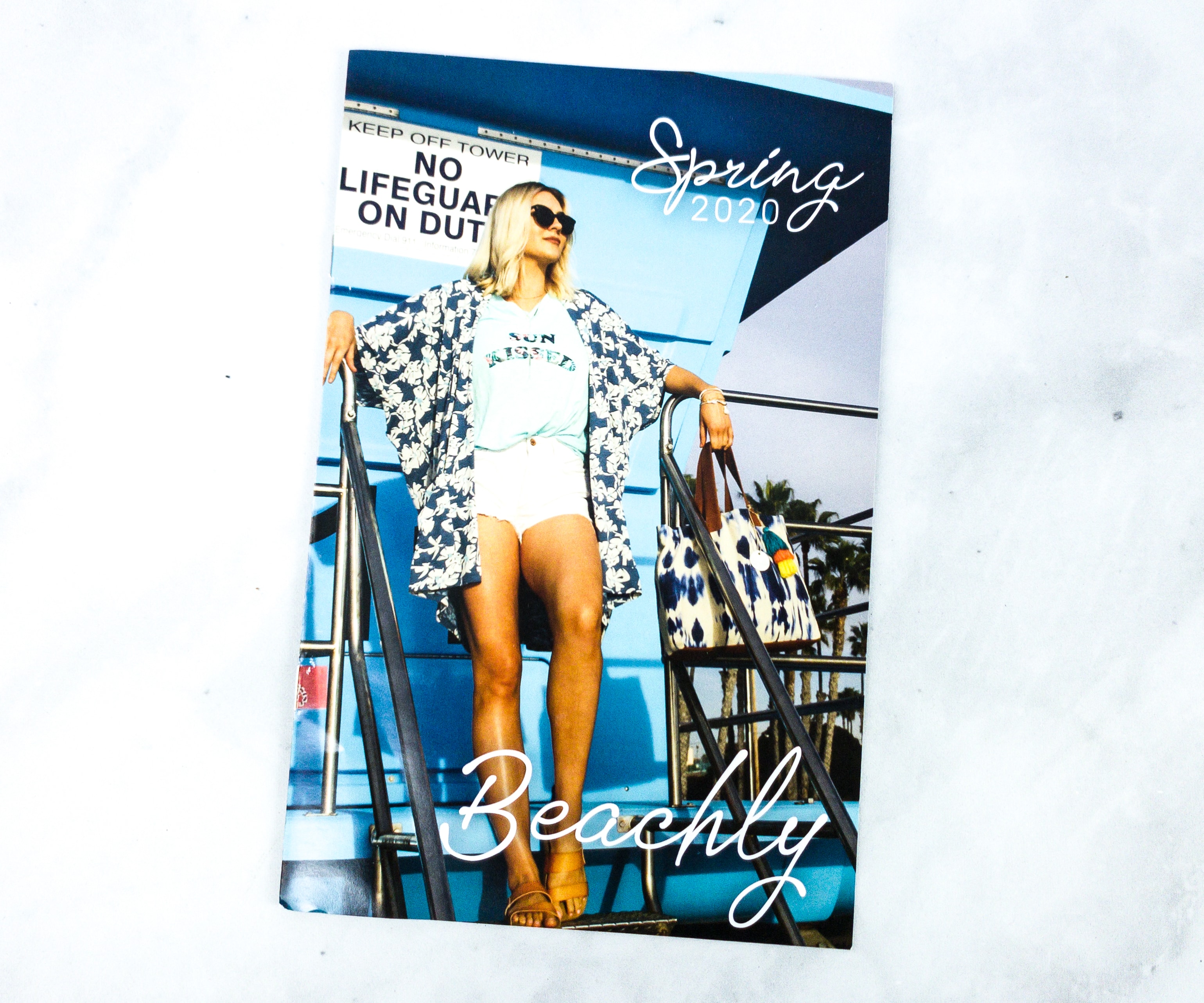 The mini magazine's cover for Spring 2020 has a beautiful photo of a woman posing at a lifeguard tower.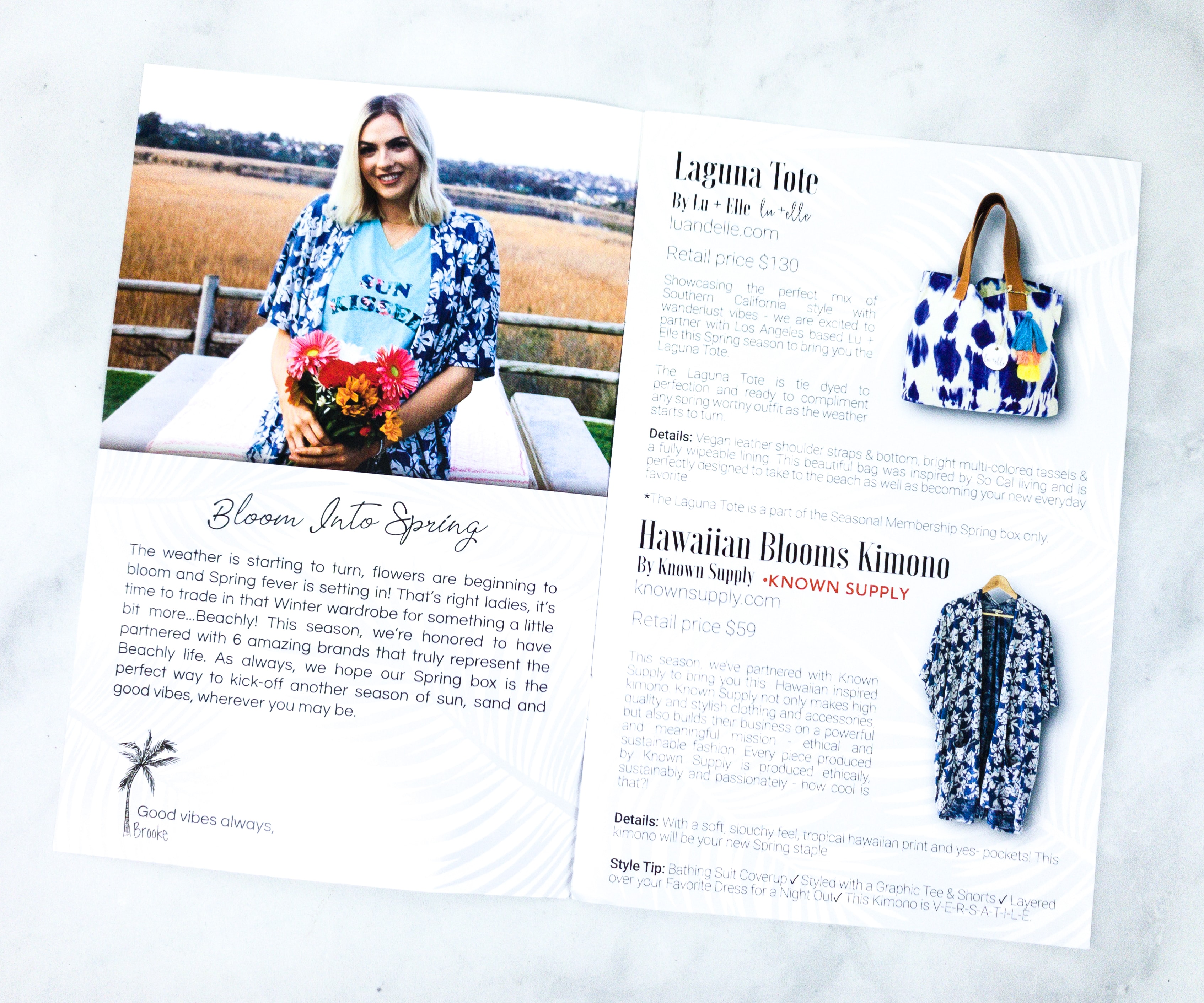 Inside the booklet is a letter from the curator and a list of all the contents of the box.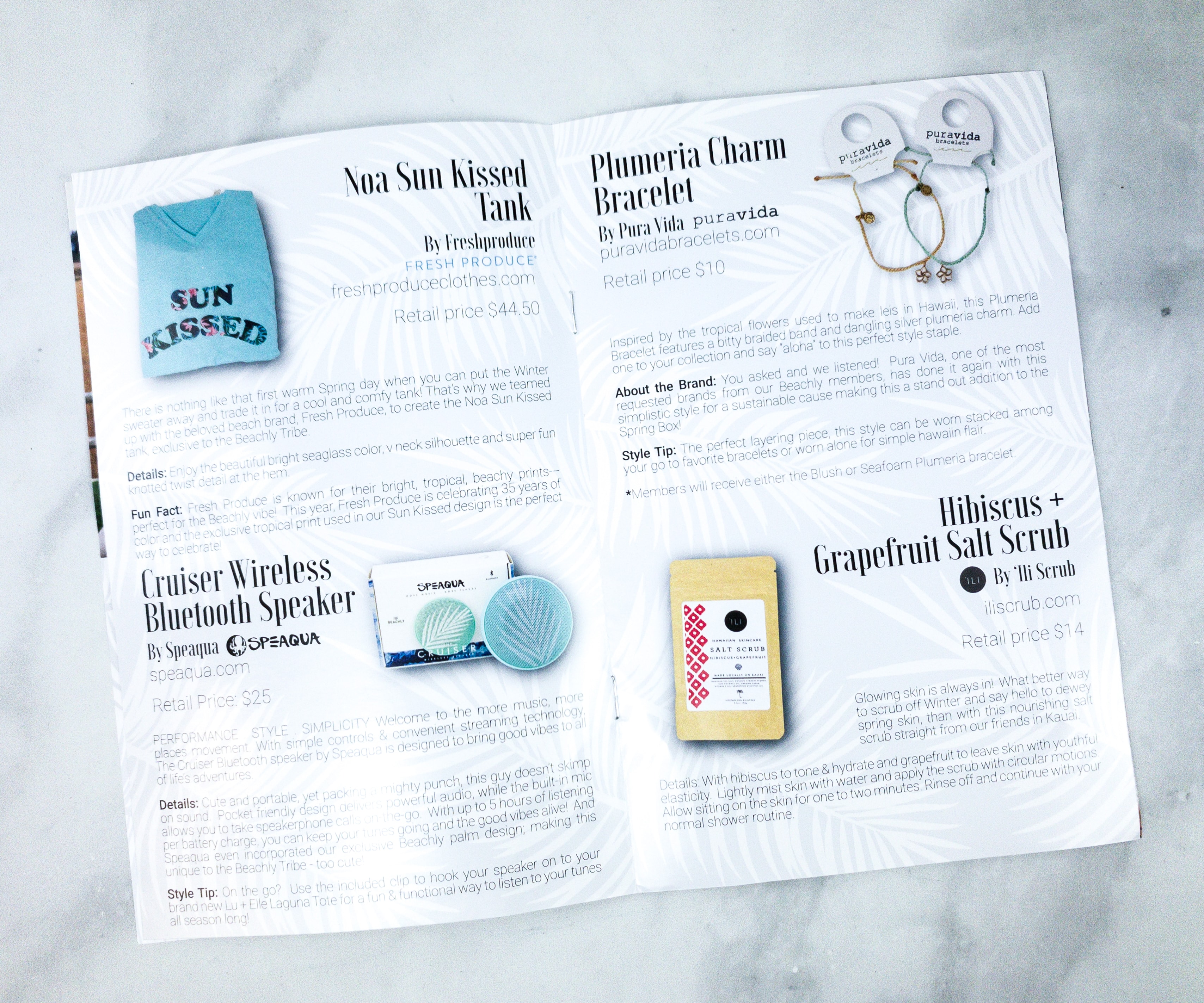 The booklet also lists all the items in the box with descriptions, the reason why they chose it for the box, retail price, and a fun fact.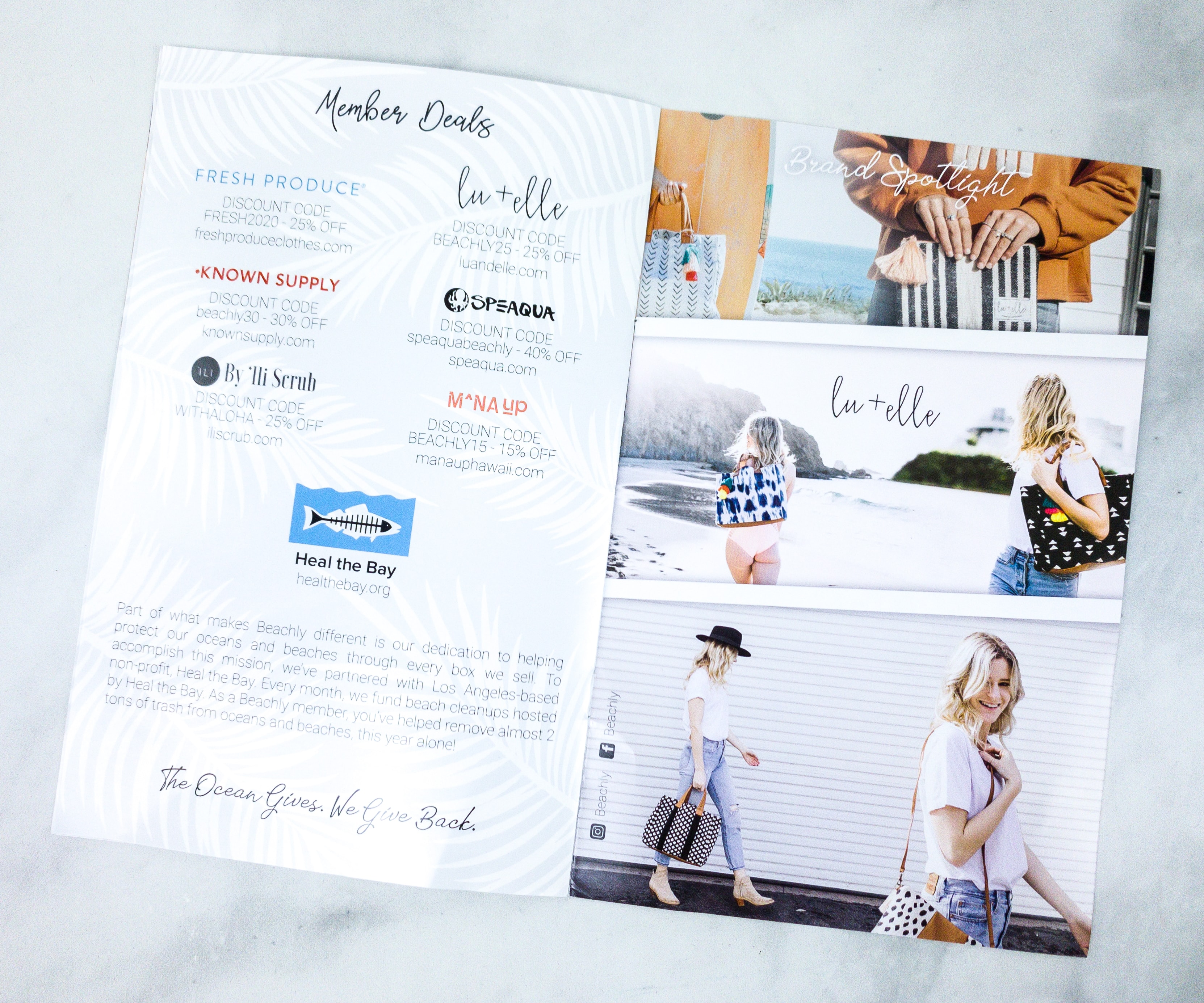 What's good about Beachly is that they partnered with Heal the Bay to sponsor coast clean-ups in Los Angeles oceans and beaches through every box that they sell.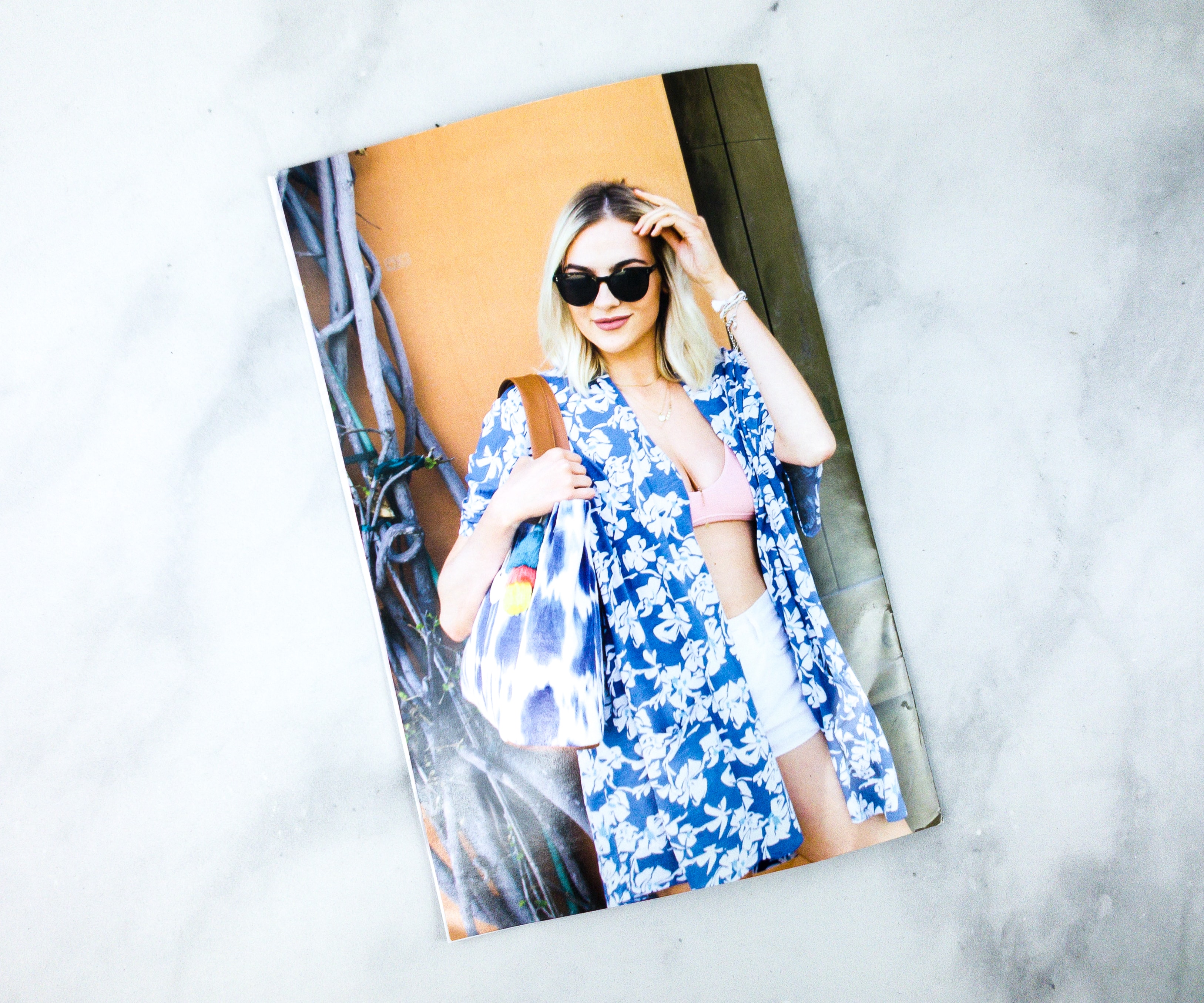 That kimono looks so pretty! I  can't wait to open the box and see all the contents!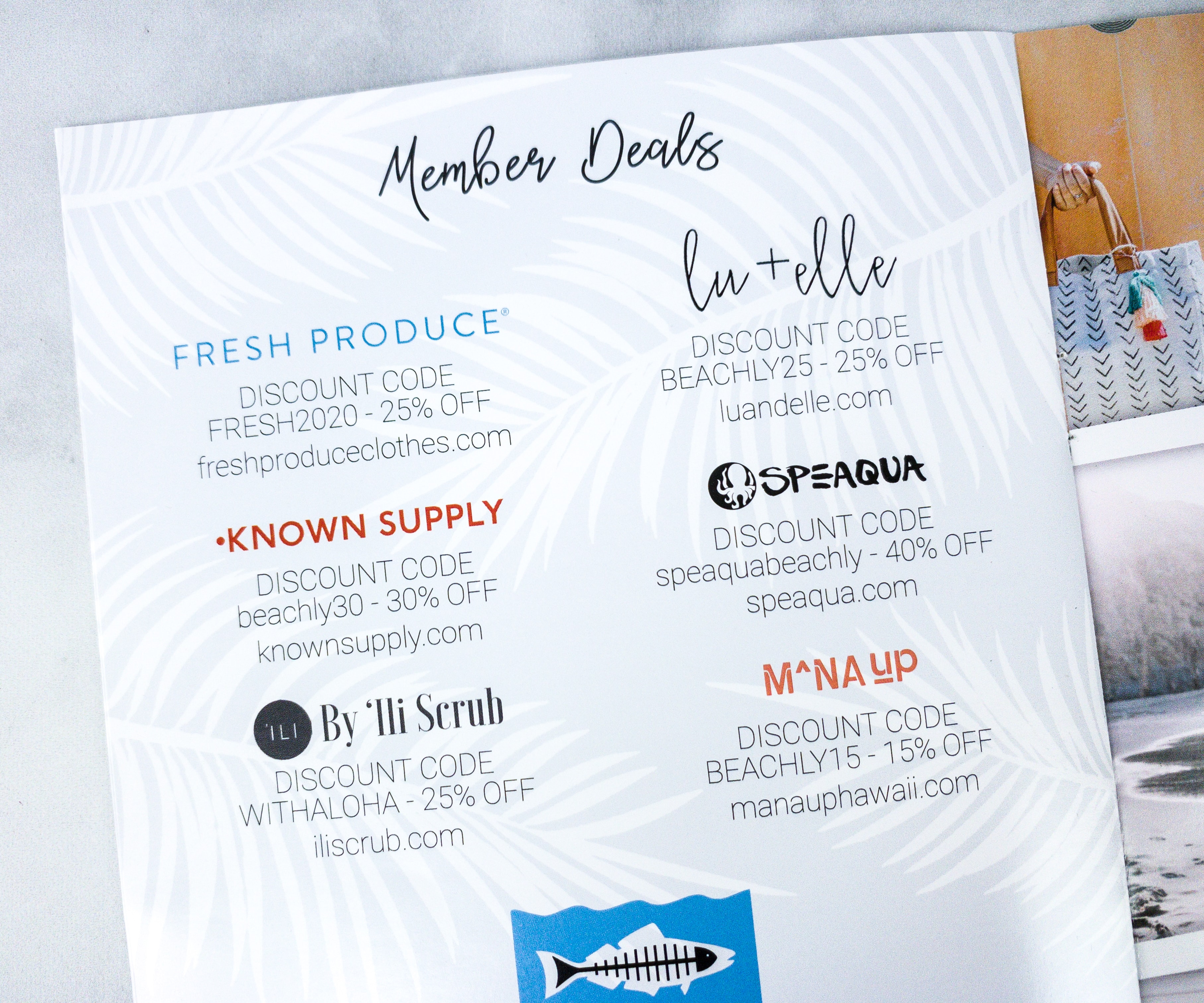 They also put a section for member deals where you can find discount codes for different Beachly favorite brands!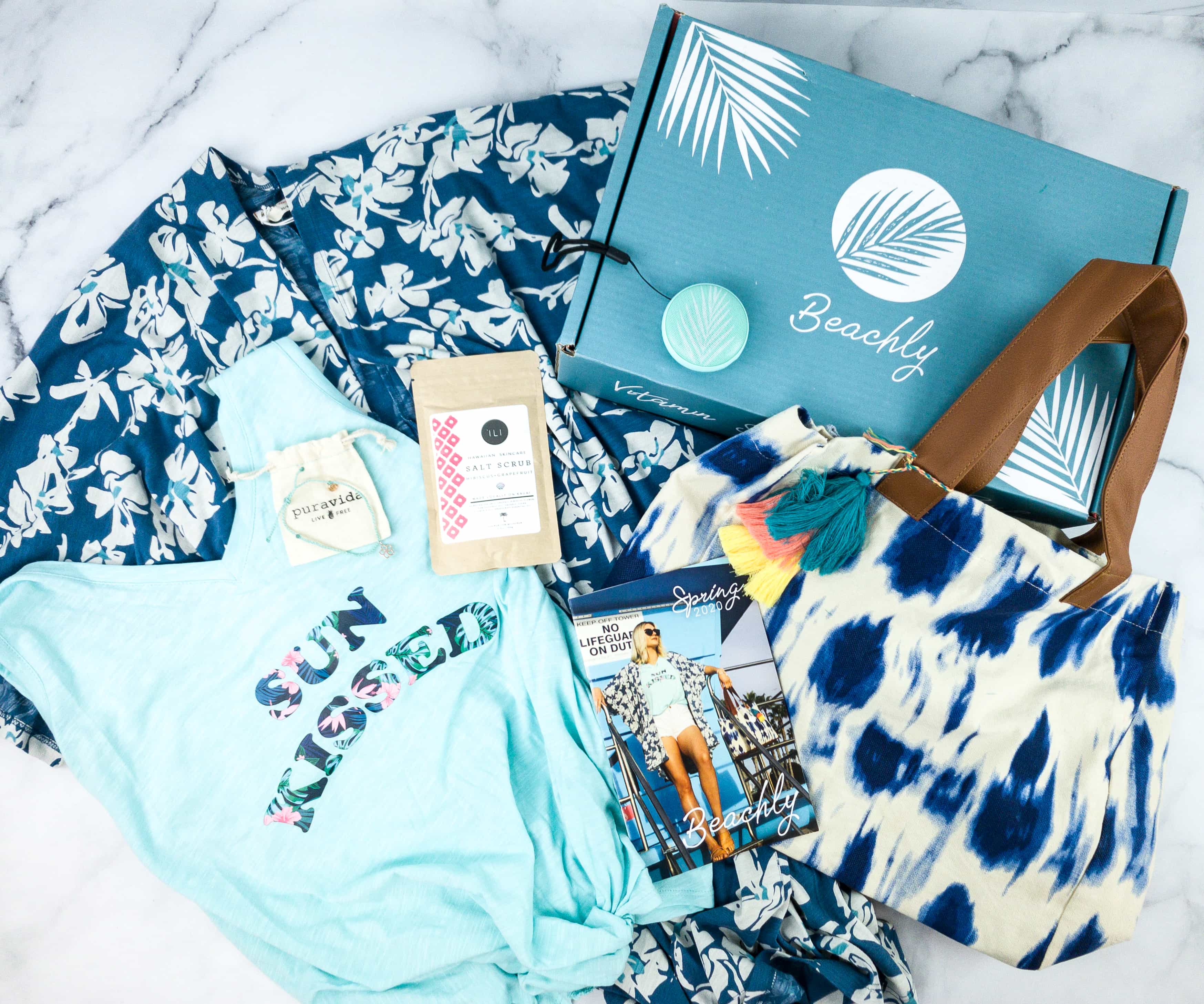 Everything in my Spring 2020 box!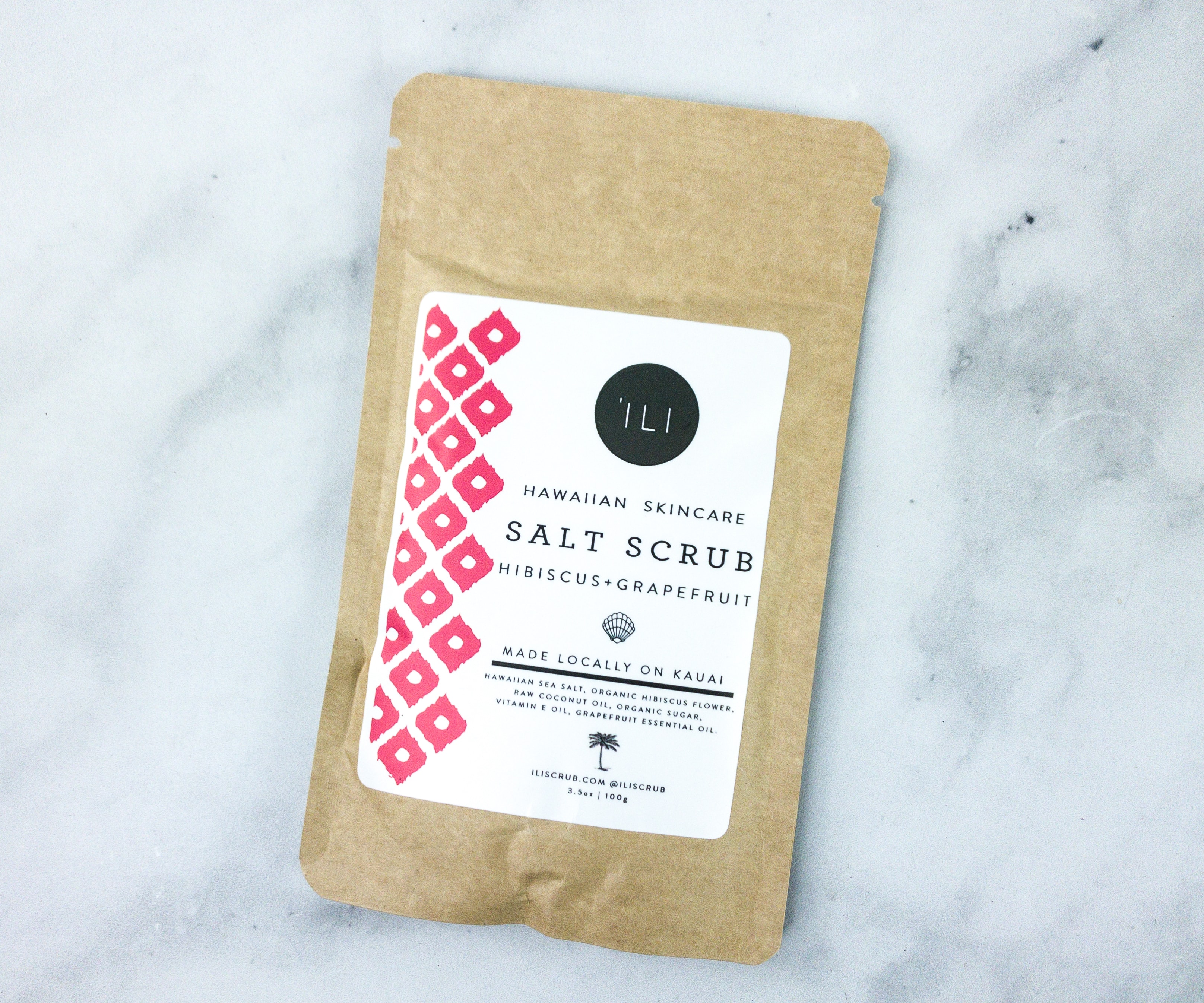 'Ili Scrub Hibiscus + Grapefruit Salt Scrub ($14) This body scrub smells heavenly! Formulated with hibiscus, it exfoliates the skin and keeps it soft and supple. It also has pink grapefruit oil which is an amazing source of nutrients for the skin. To use, you just have to moisten your skin with water before applying the scrub. Massage it using circular motions and leave for 1 to 2 minutes, then rinse.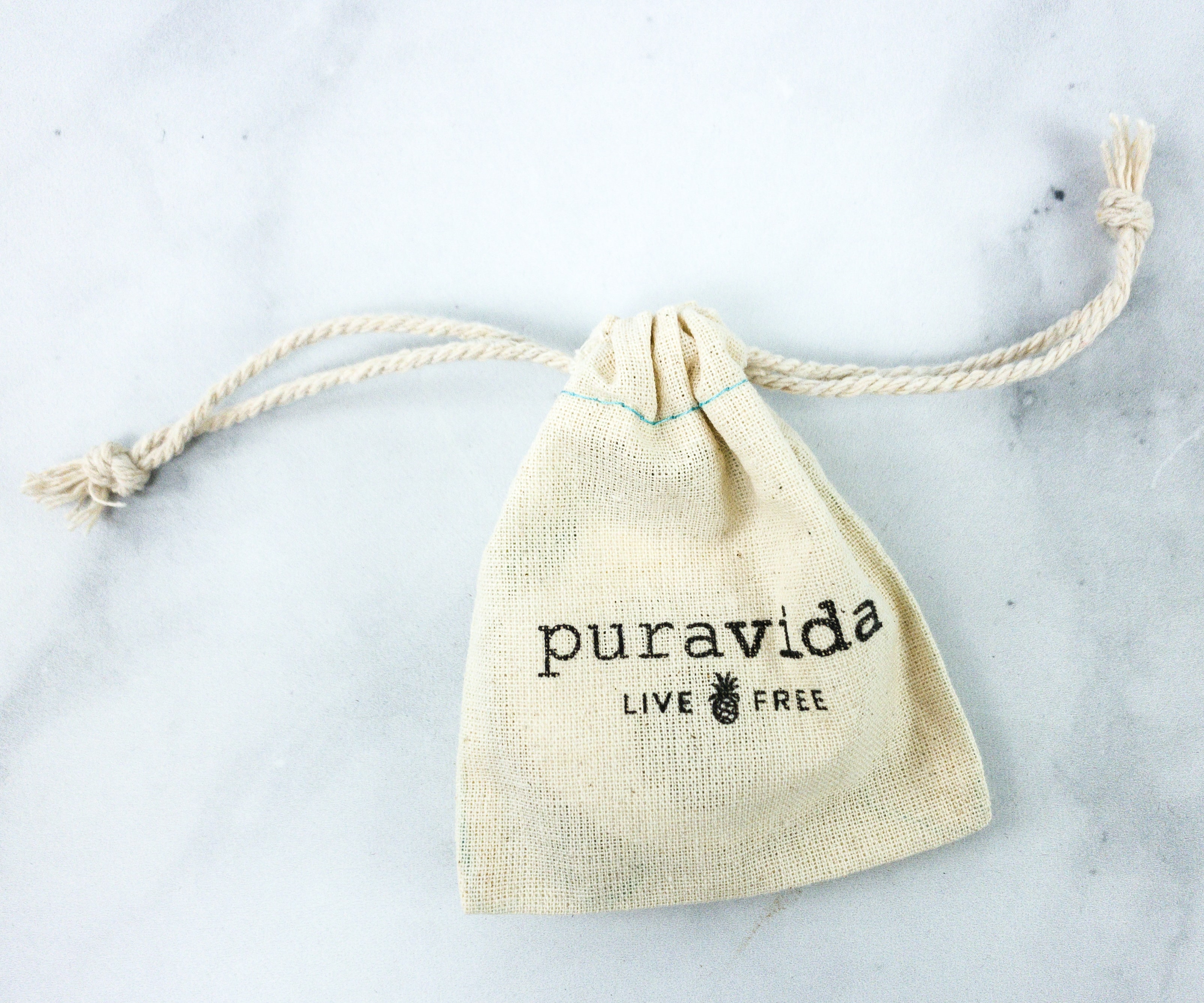 Pura Vida Plumeria Charm Bracelet ($10) The bracelet came in a small drawstring pouch that has the brand name in front.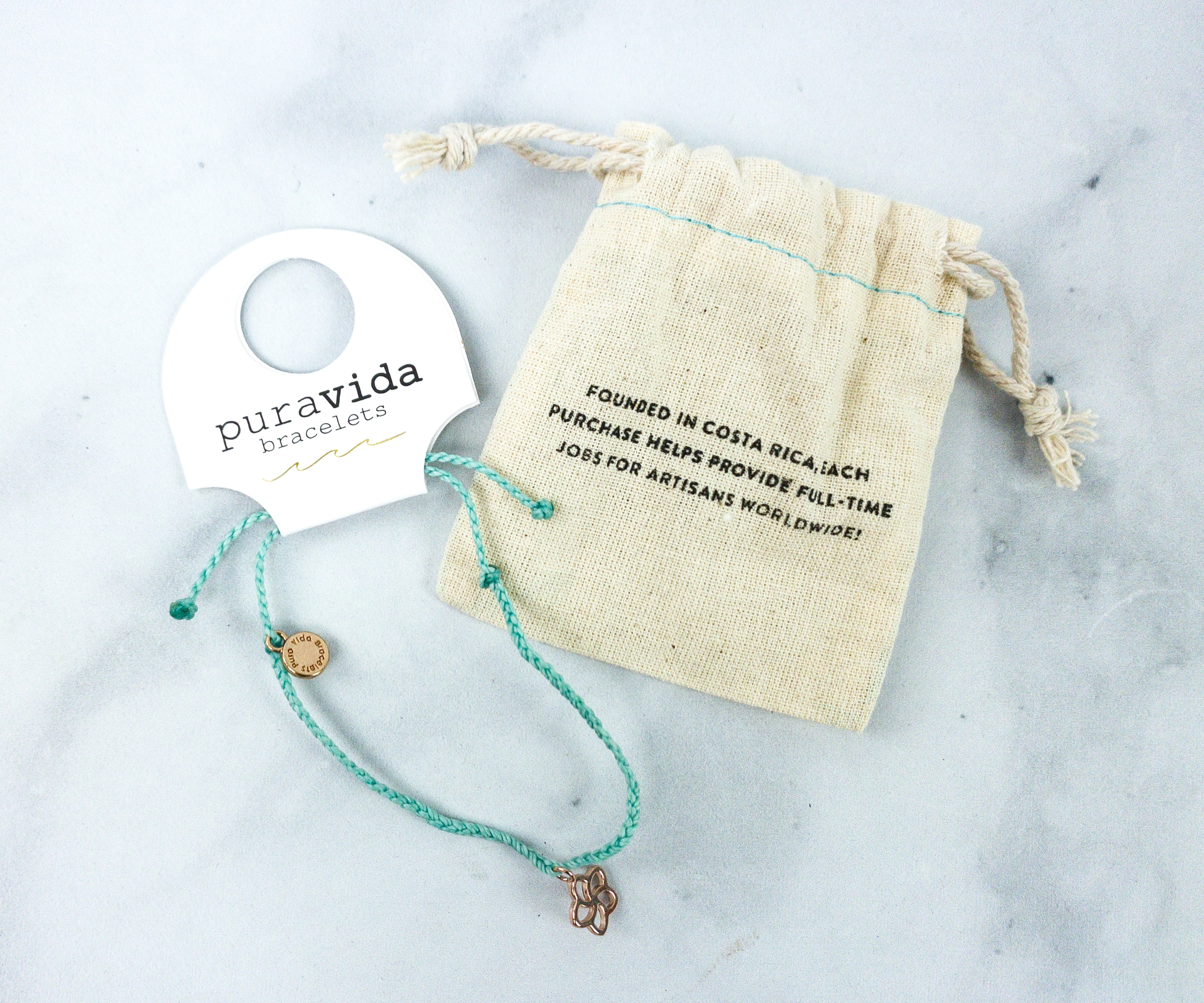 It's a dainty bracelet with braided mint green strings.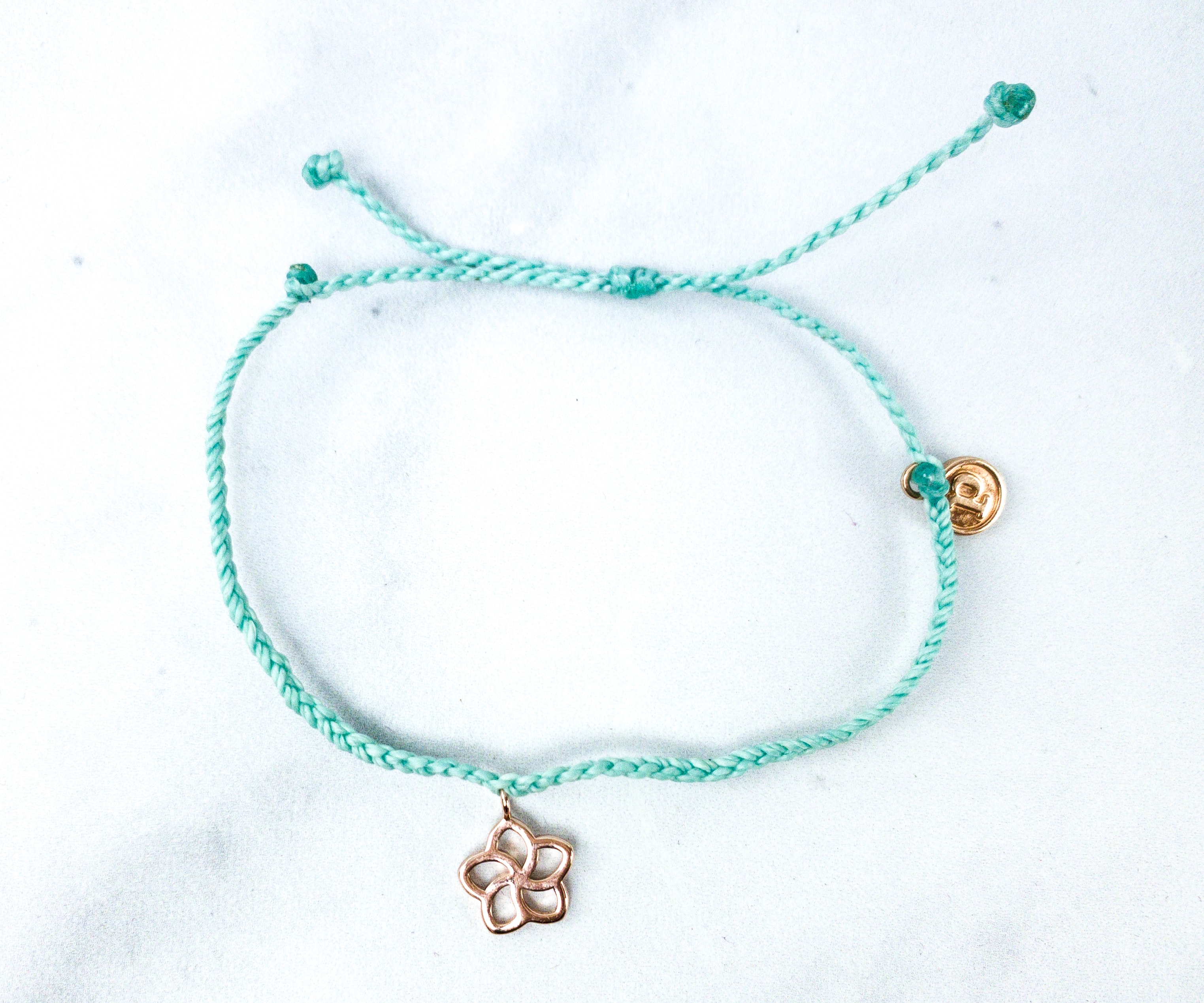 It looks cool on the eyes, and it definitely gives us a nice beach vibe!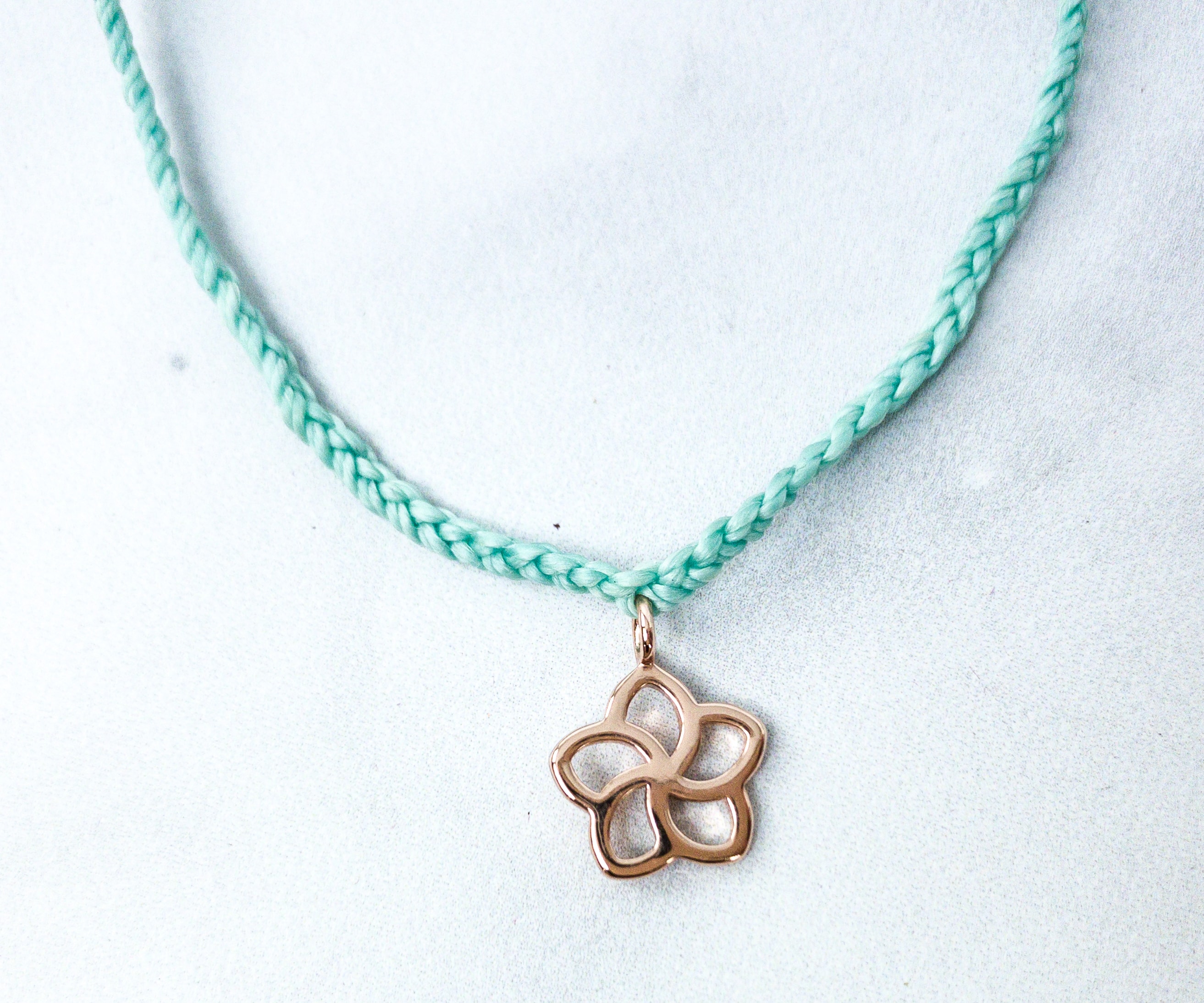 There's also a cute flower charm on the bracelet. It's a Plumeria, a tropical flower used to make leis in Hawaii! This design is definitely perfect for the beach!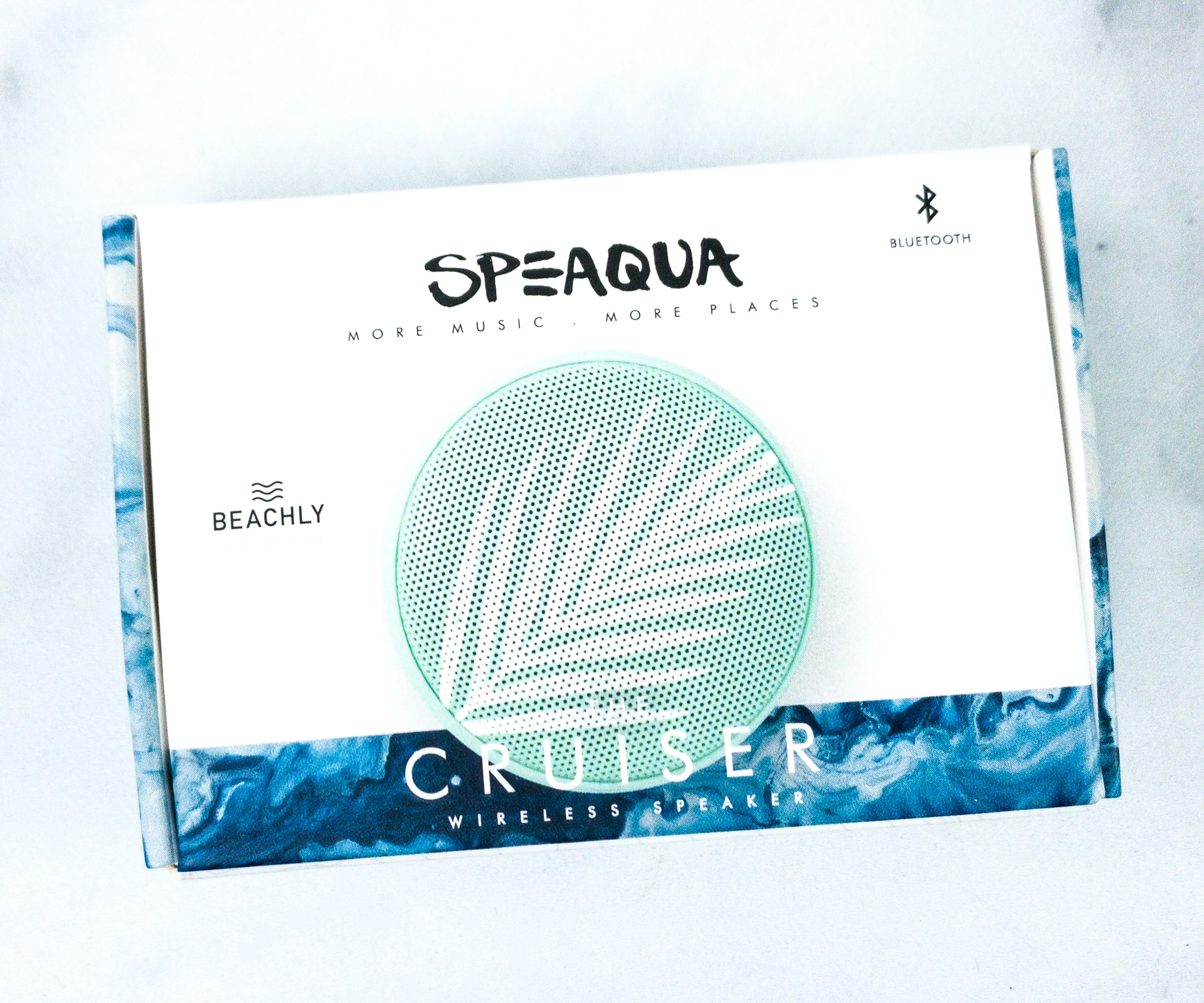 Speaqua Cruiser Wireless Bluetooth Speaker ($24.99) What's a beach trip with the whole crew without amazing music? This Bluetooth speaker is perfect for that purpose!
The box lists the speaker's features. It also comes with its own leash accessory for easier handling.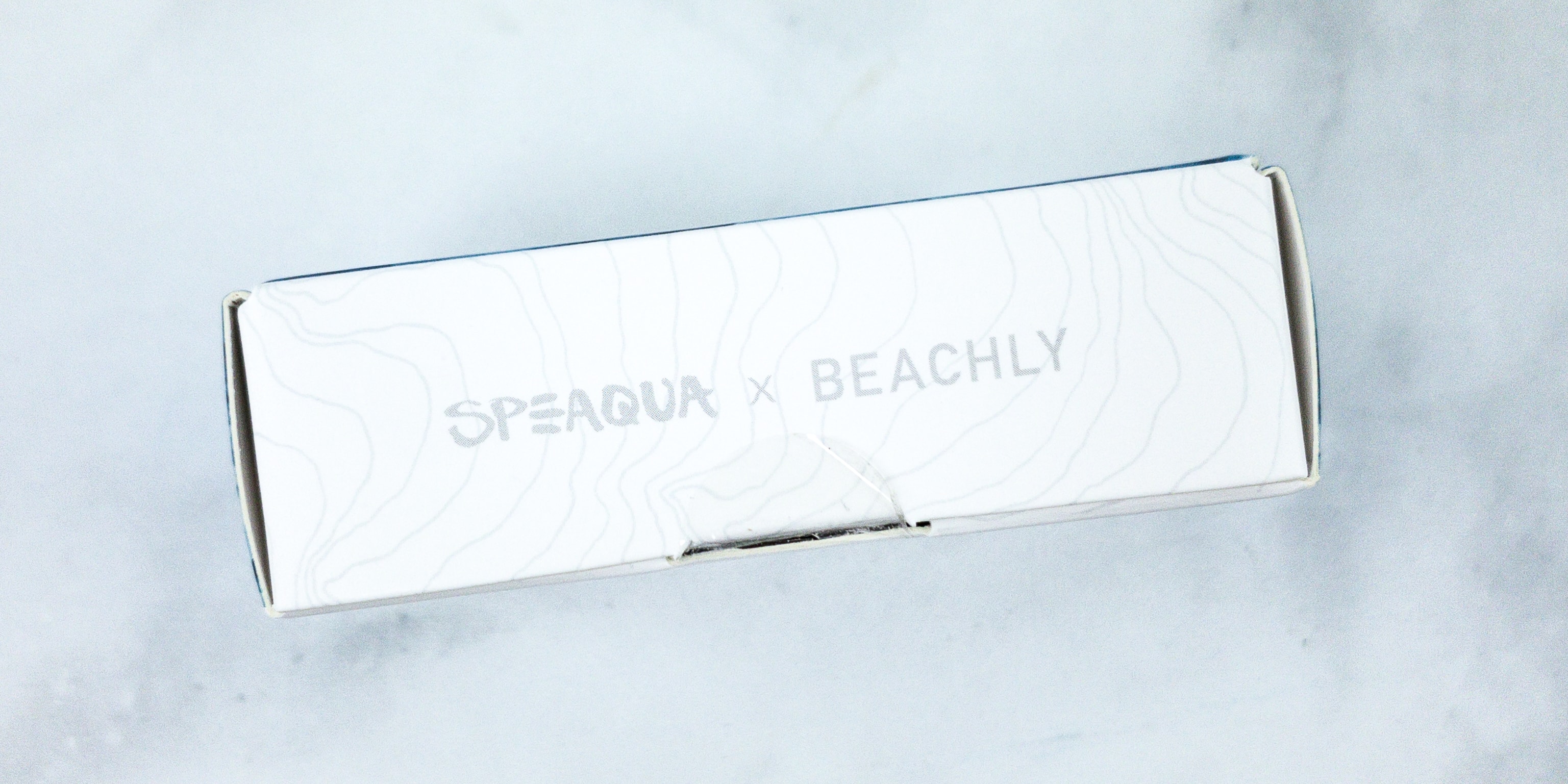 It came in its own box which indicates that it's a collaboration item with Beachly and Speaqua!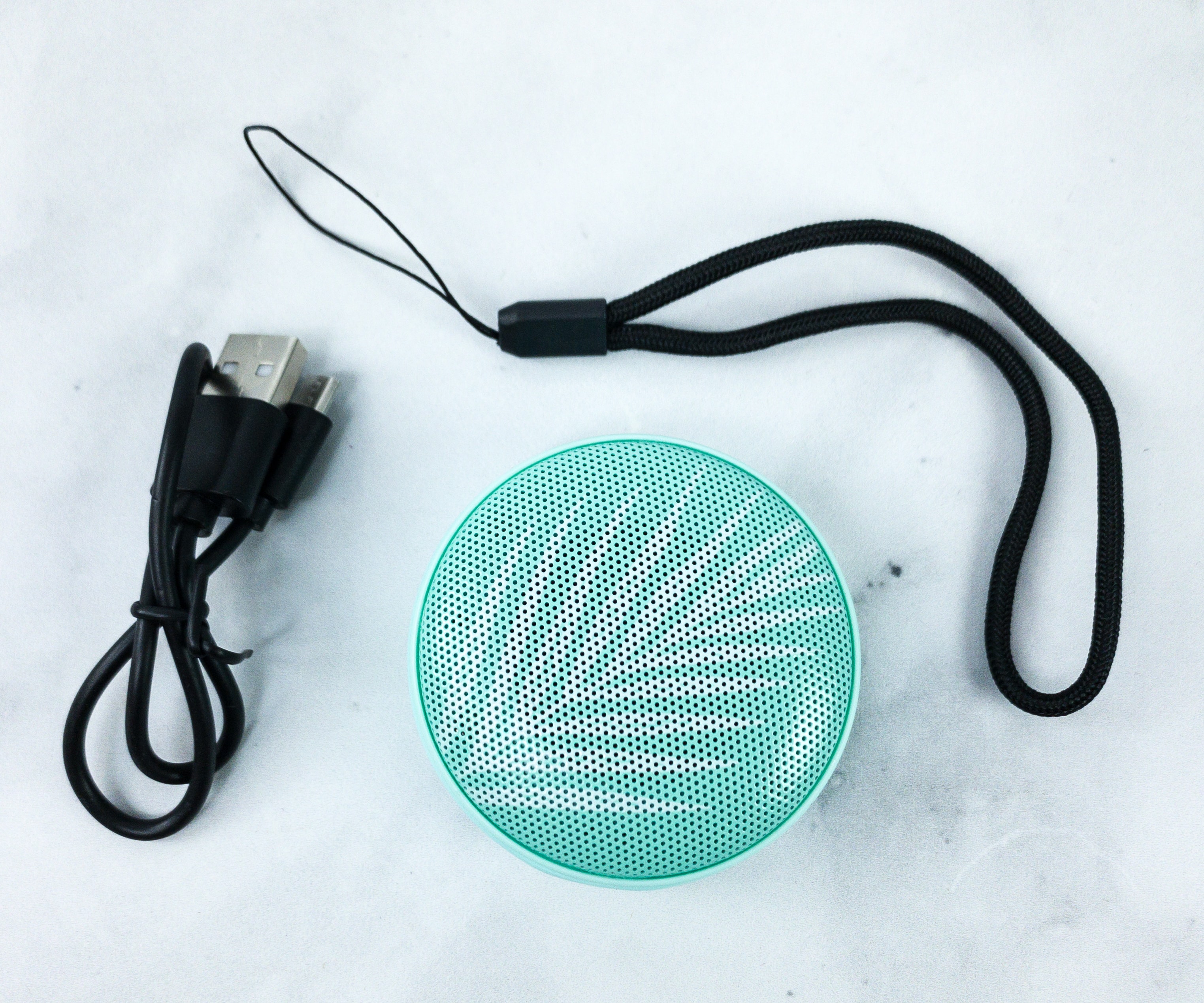 This speaker is travel friendly and can last you up to 5 hours of listening time!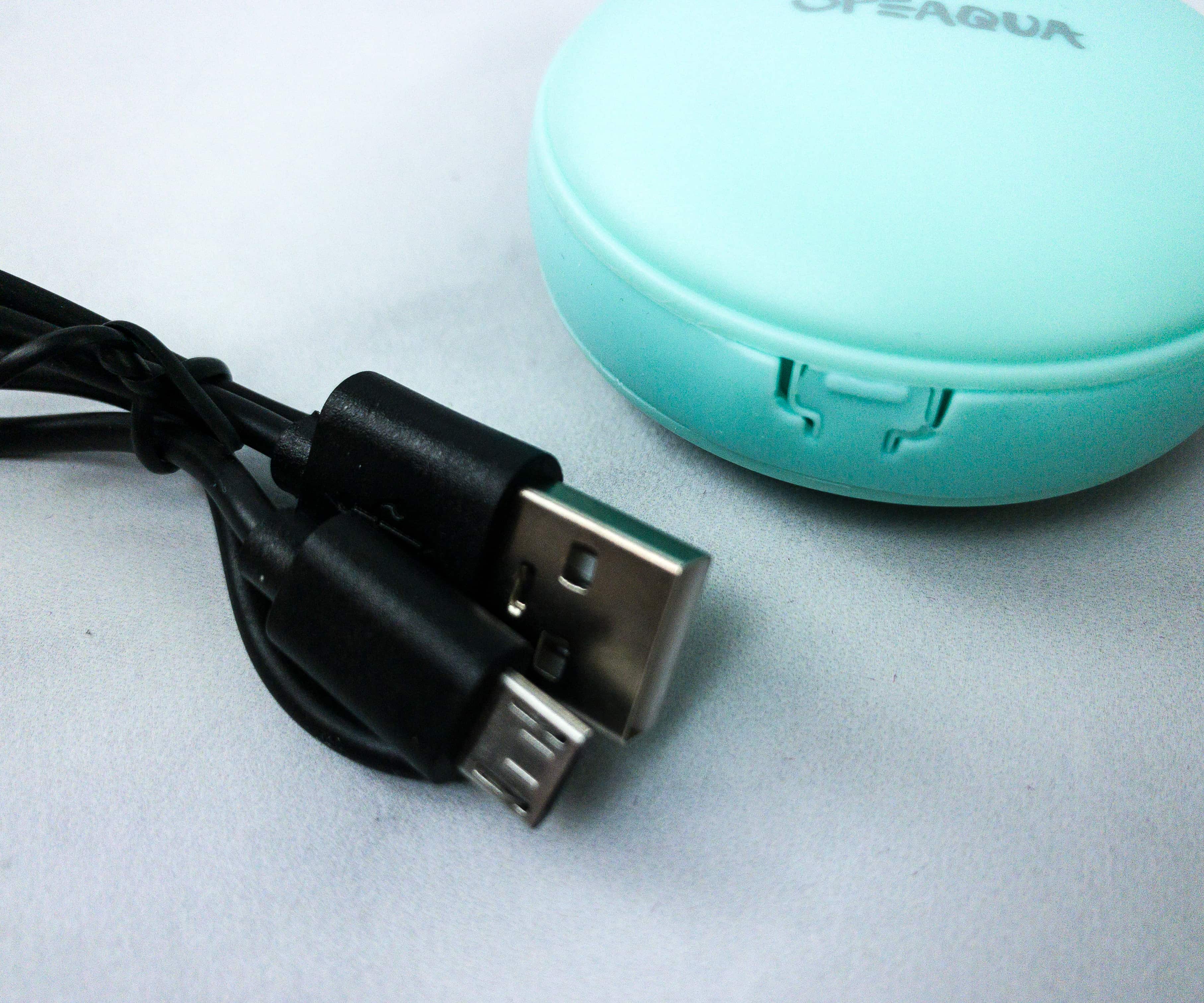 It also came with its own USB cord so you can charge it even with a powerbank! It's so convenient!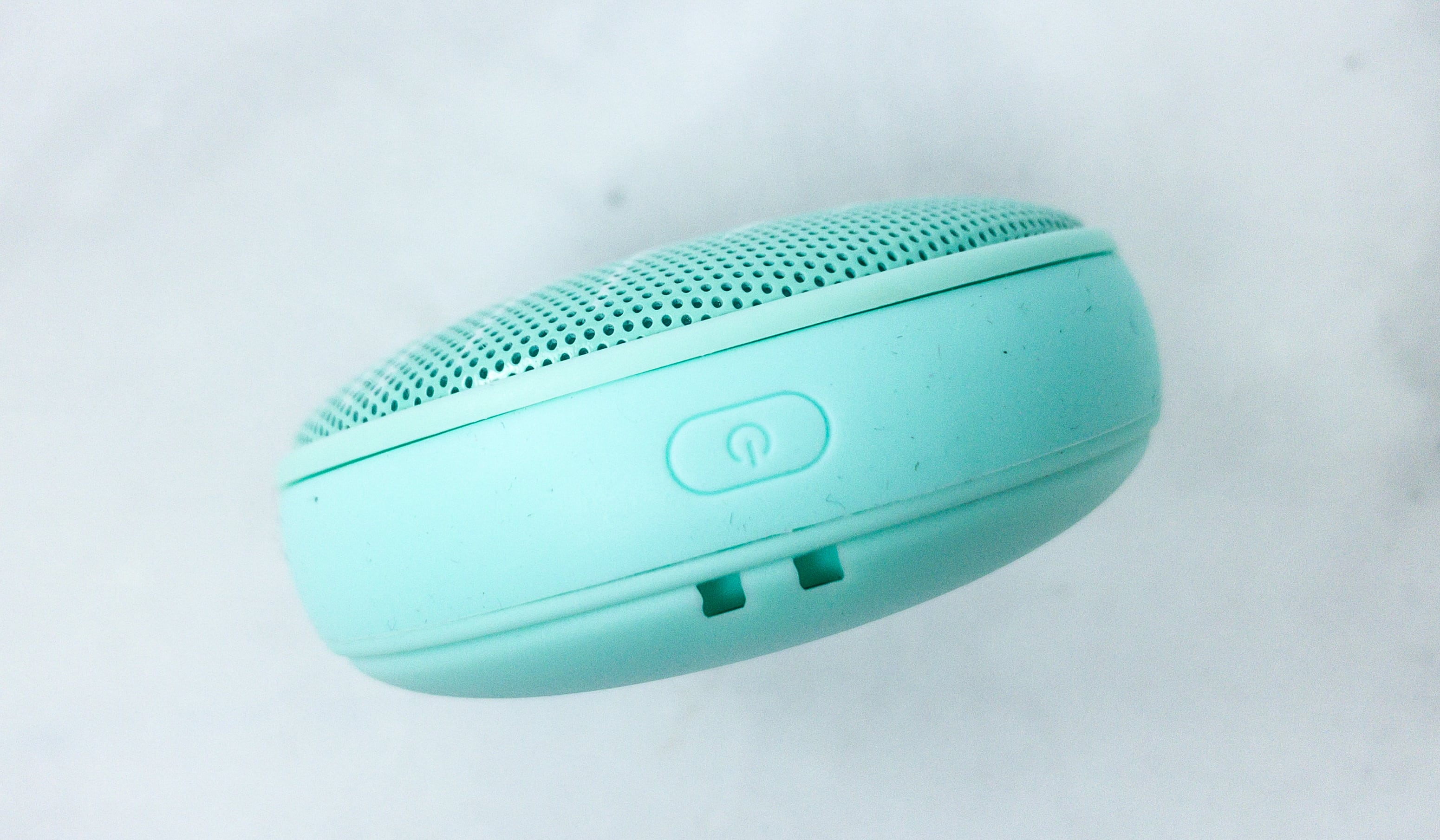 There's a built-in mic so you can take phone calls on the go. Oh, and that mint green color is just lovely!
Lu + Elle Laguna Tote ($130) Next up is this gorgeoys tote bag that you can carry along on your next beach trip!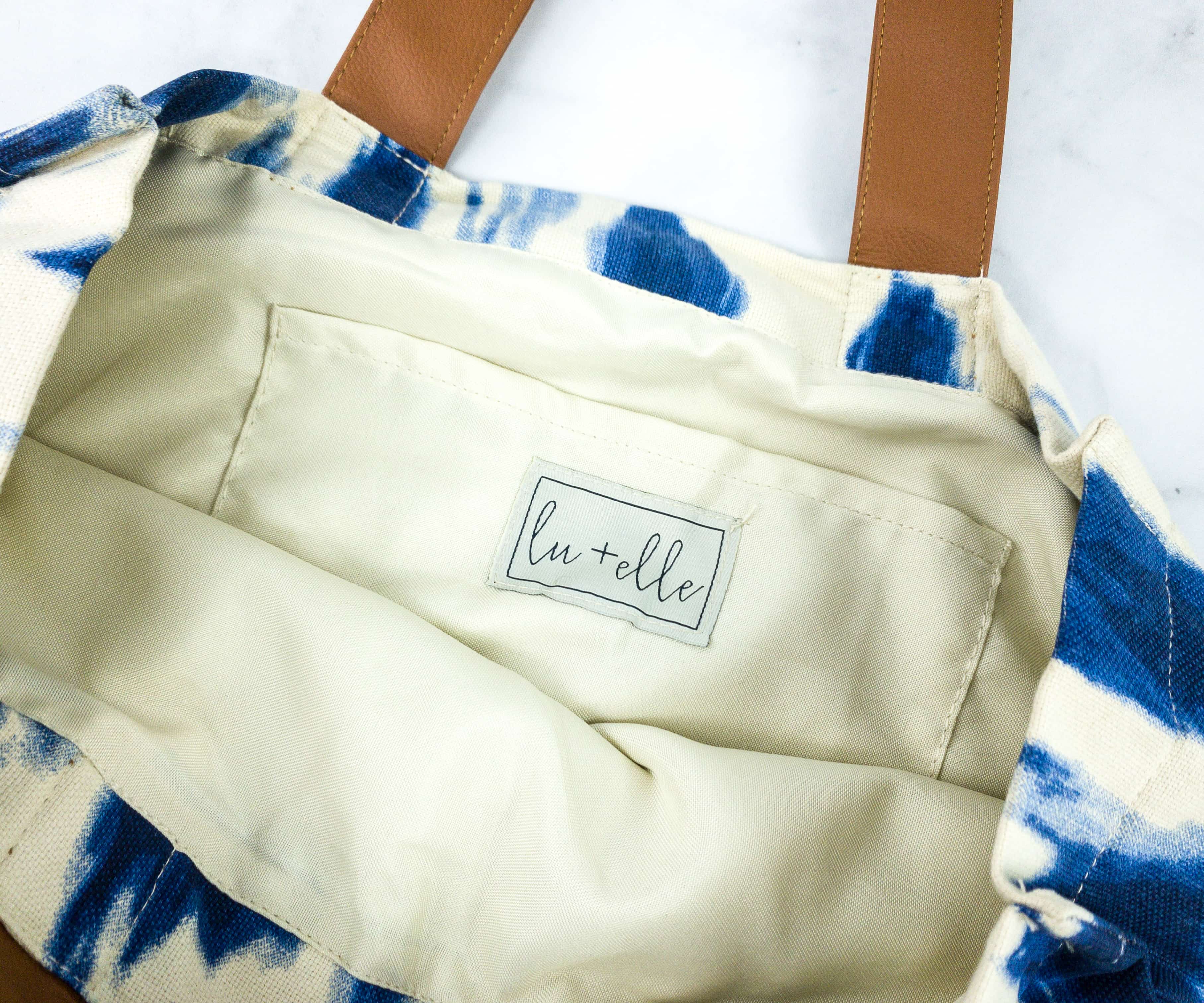 The inside has one inner pocket where you can put small items.
The tote bag came with a vibrant tassel charm that adds more fun to the whole look!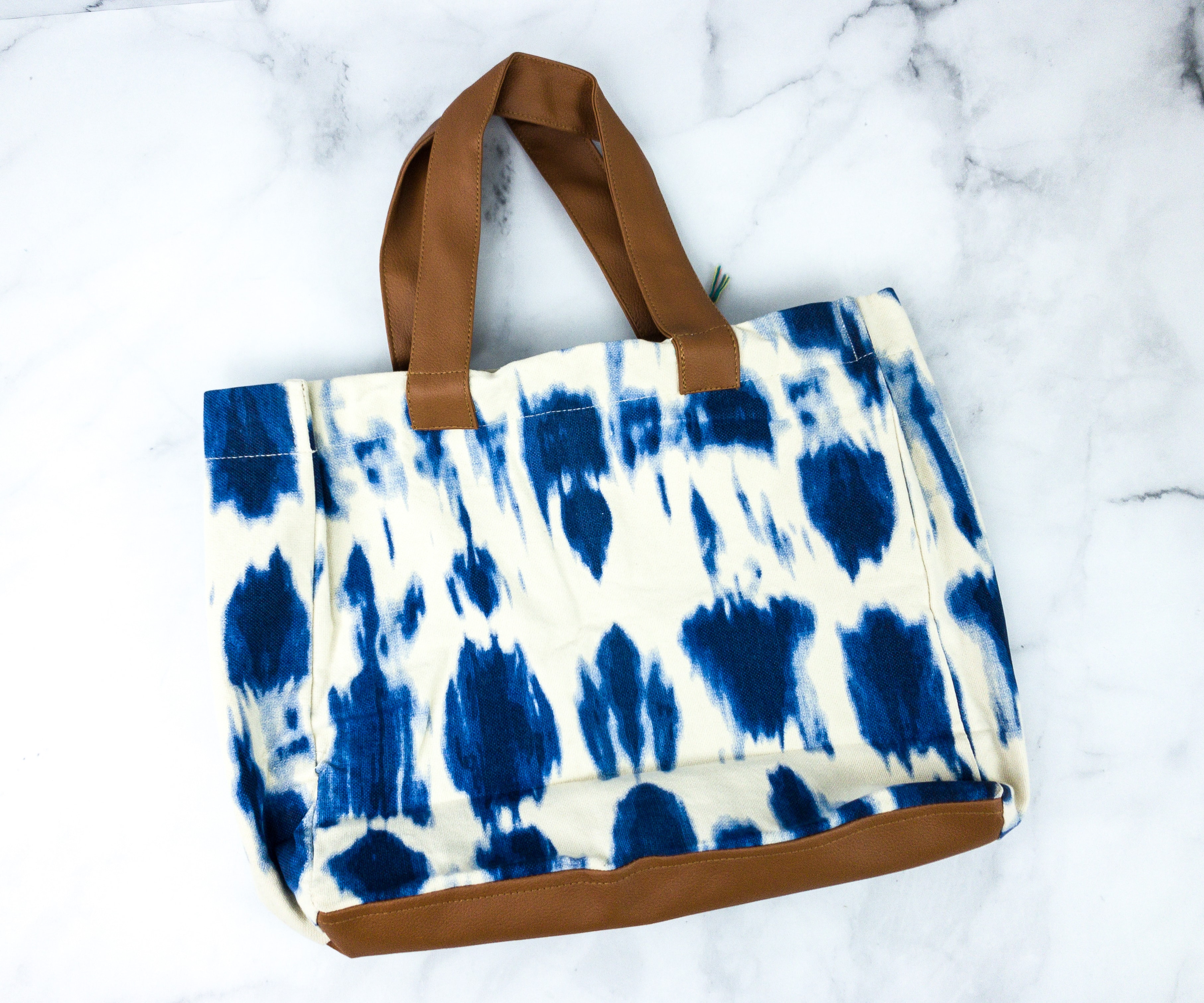 Hand sewn using with authentic African Indigo, this tote bag is a unique piece!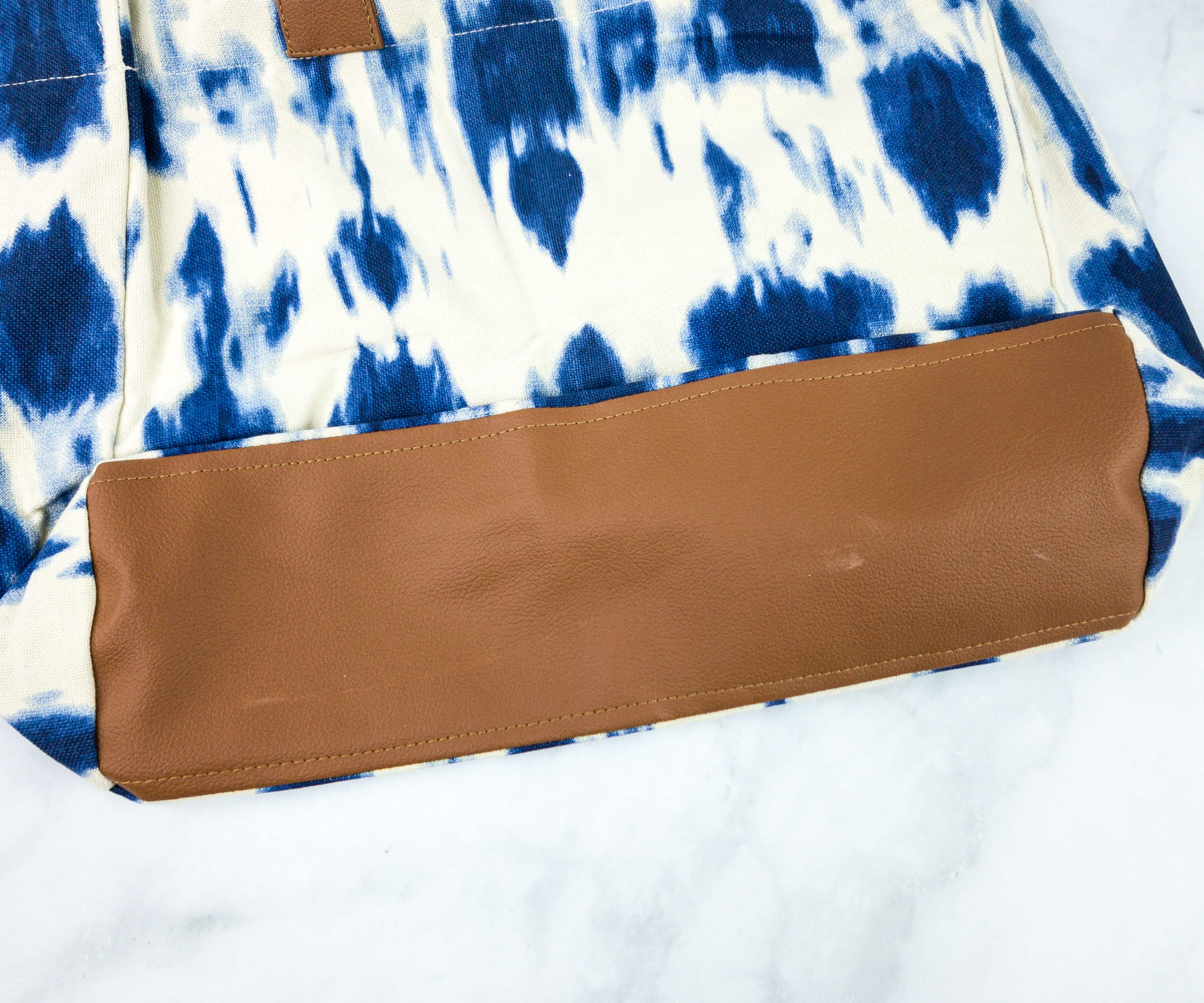 The straps and bottom are made with faux leather, adding a nice contrast to the bag's print.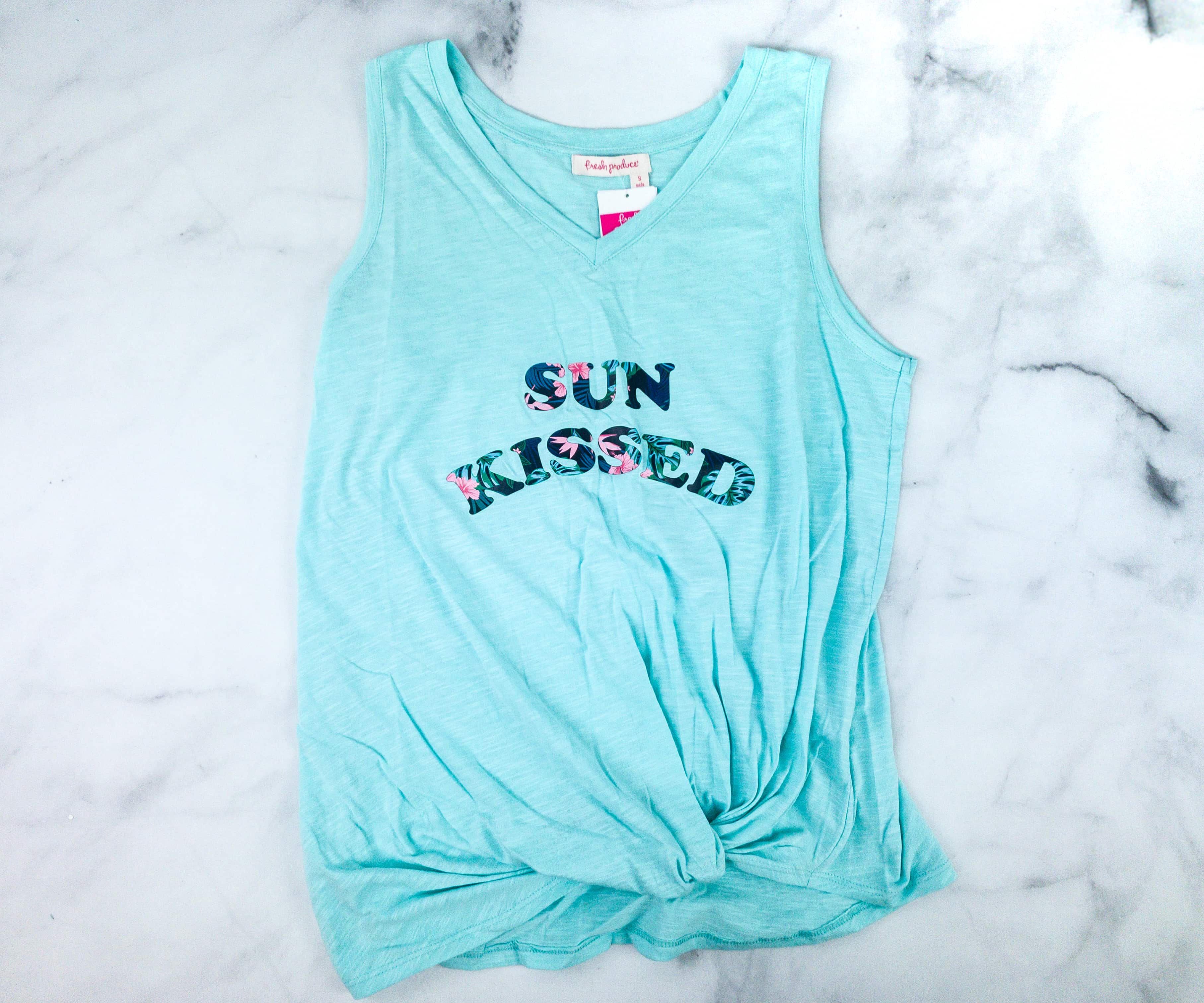 Fresh Produce Noa Sun Kissed Tank ($44.50) Now, this tank top is just lovely! The fabric they used is light, airy, and breathable! Perfect for a nice day out at the beach, or even just at home, when you miss the beach!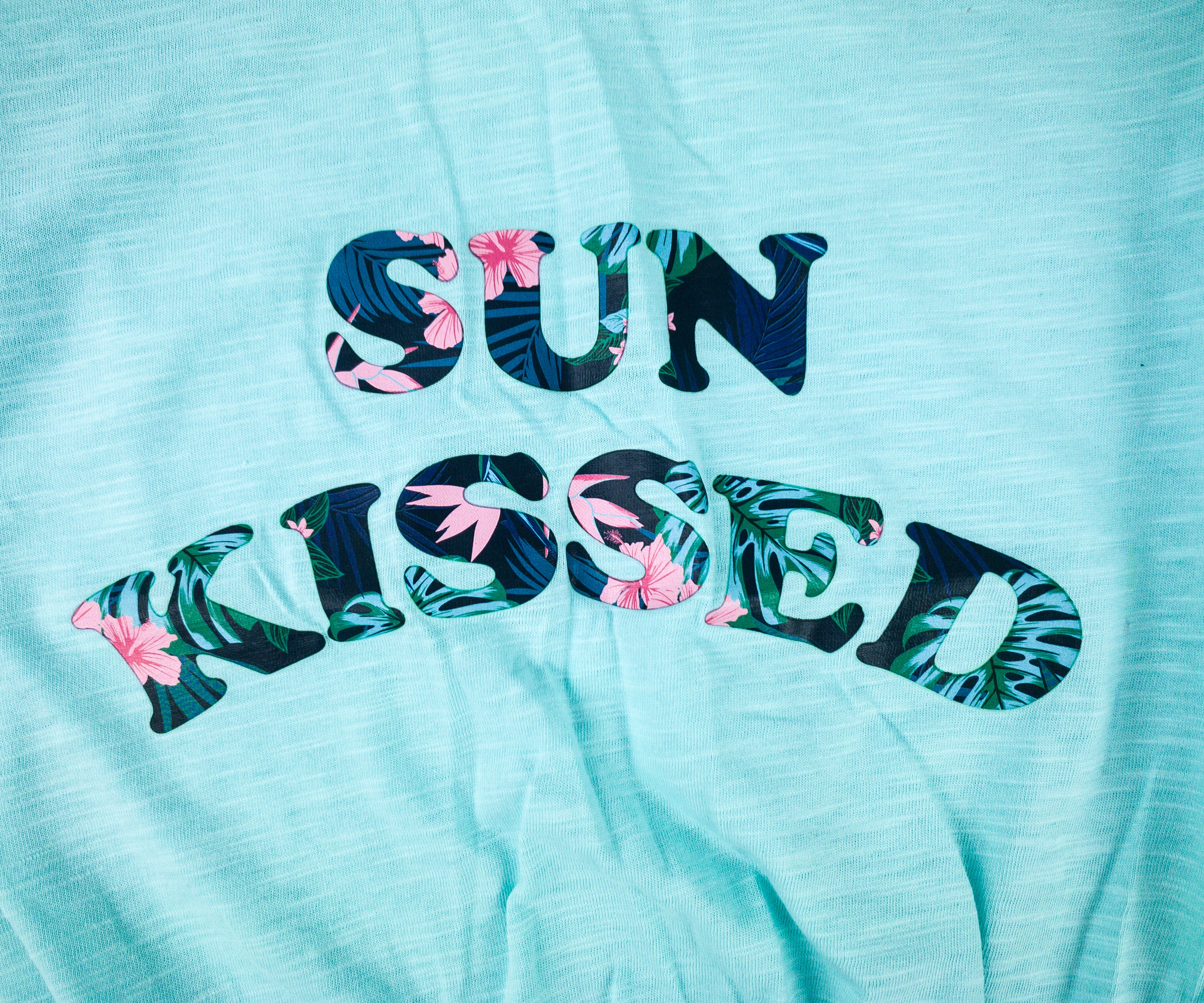 It has the words SUN KISSED printed in front, with tropical details!
It also has a twist front detail that adds more charm to the tank top!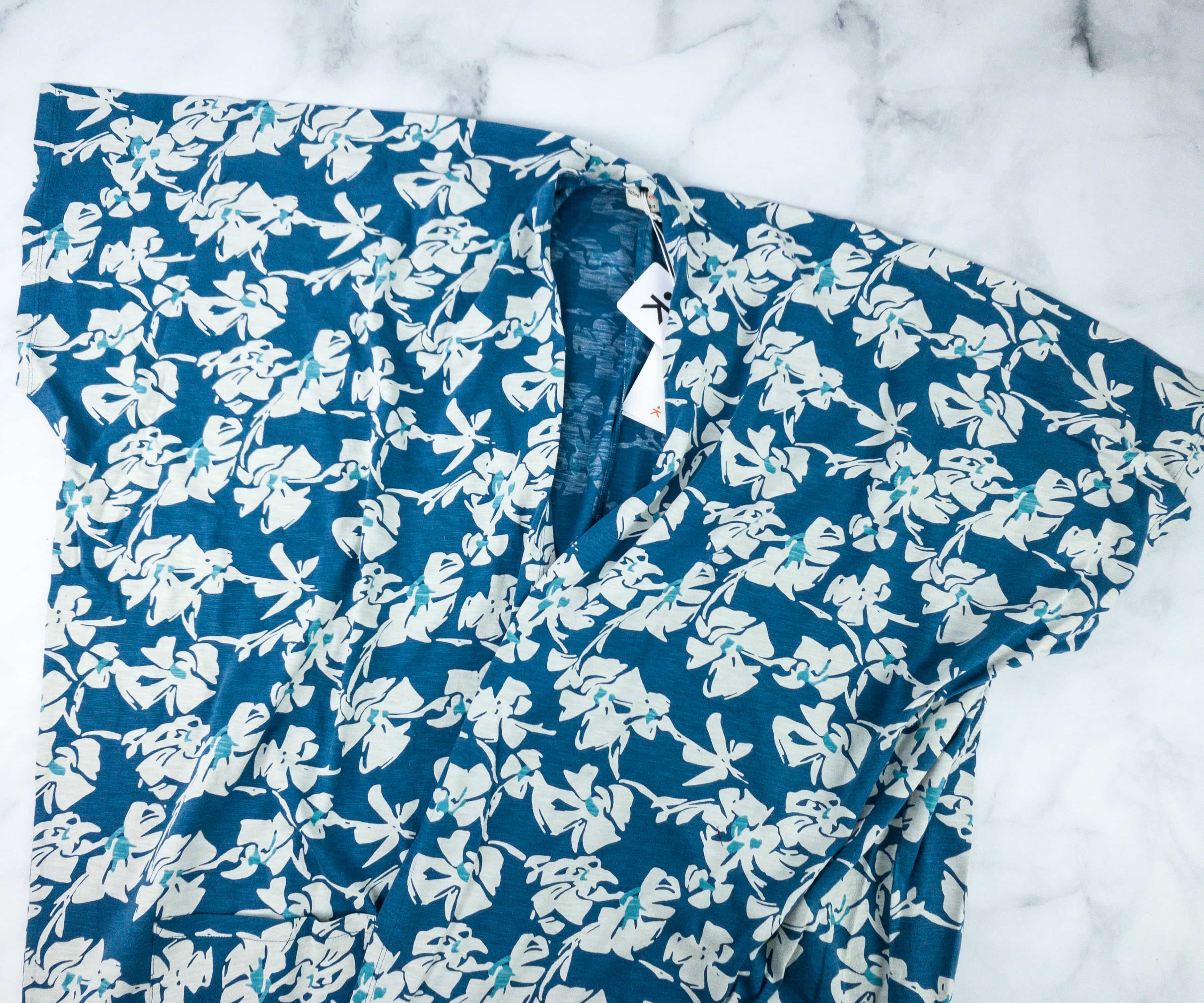 Known Supply Hawaiian Blooms Kimono ($59) Here's another item for a cute beach get-up, a kimono! It features a blue base color and a floral print.
Finely crafted, you can see the stitching was done well. I also like that the kimono has pockets!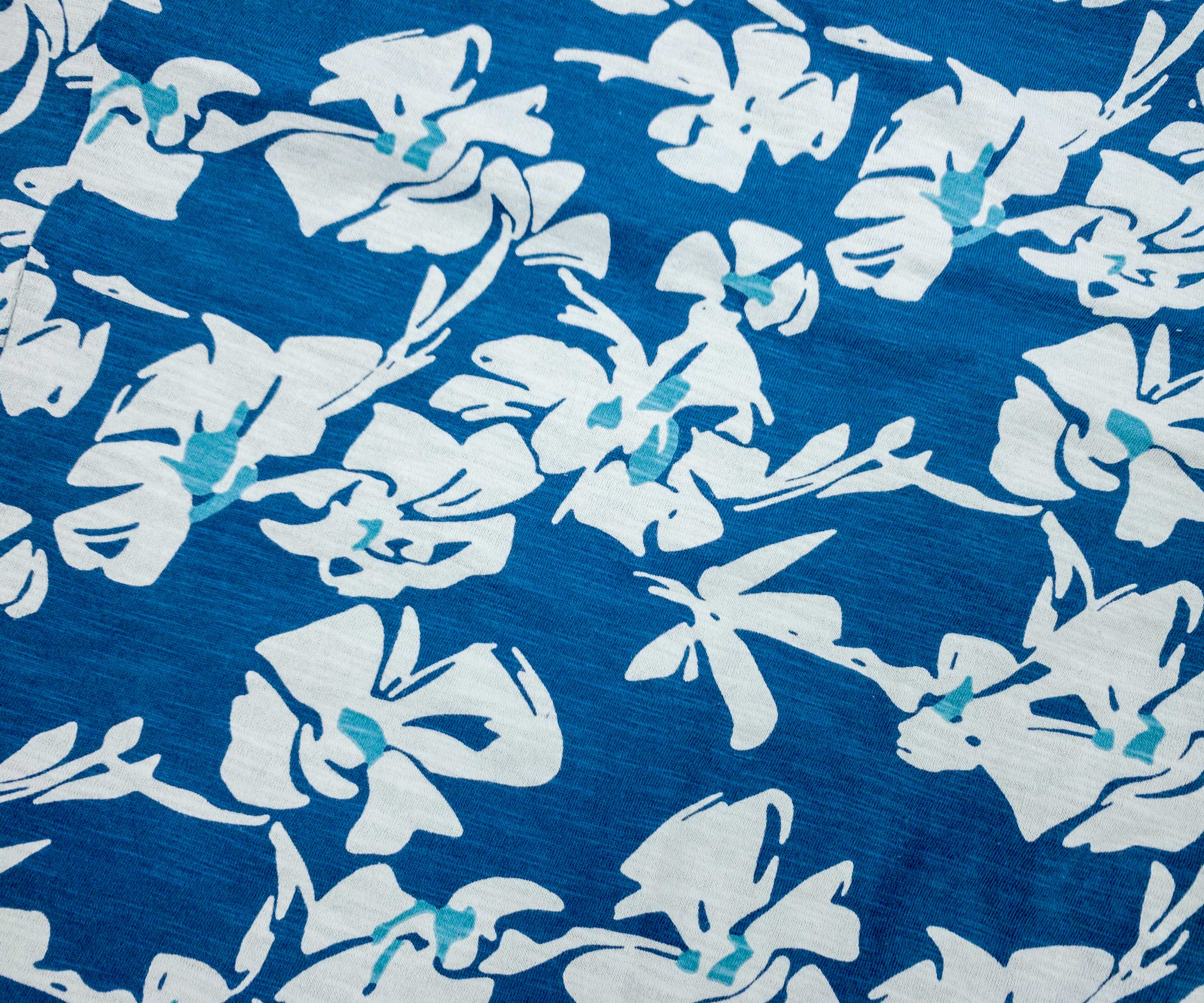 Made with sustainable materials, this kimono is also fair trade certified!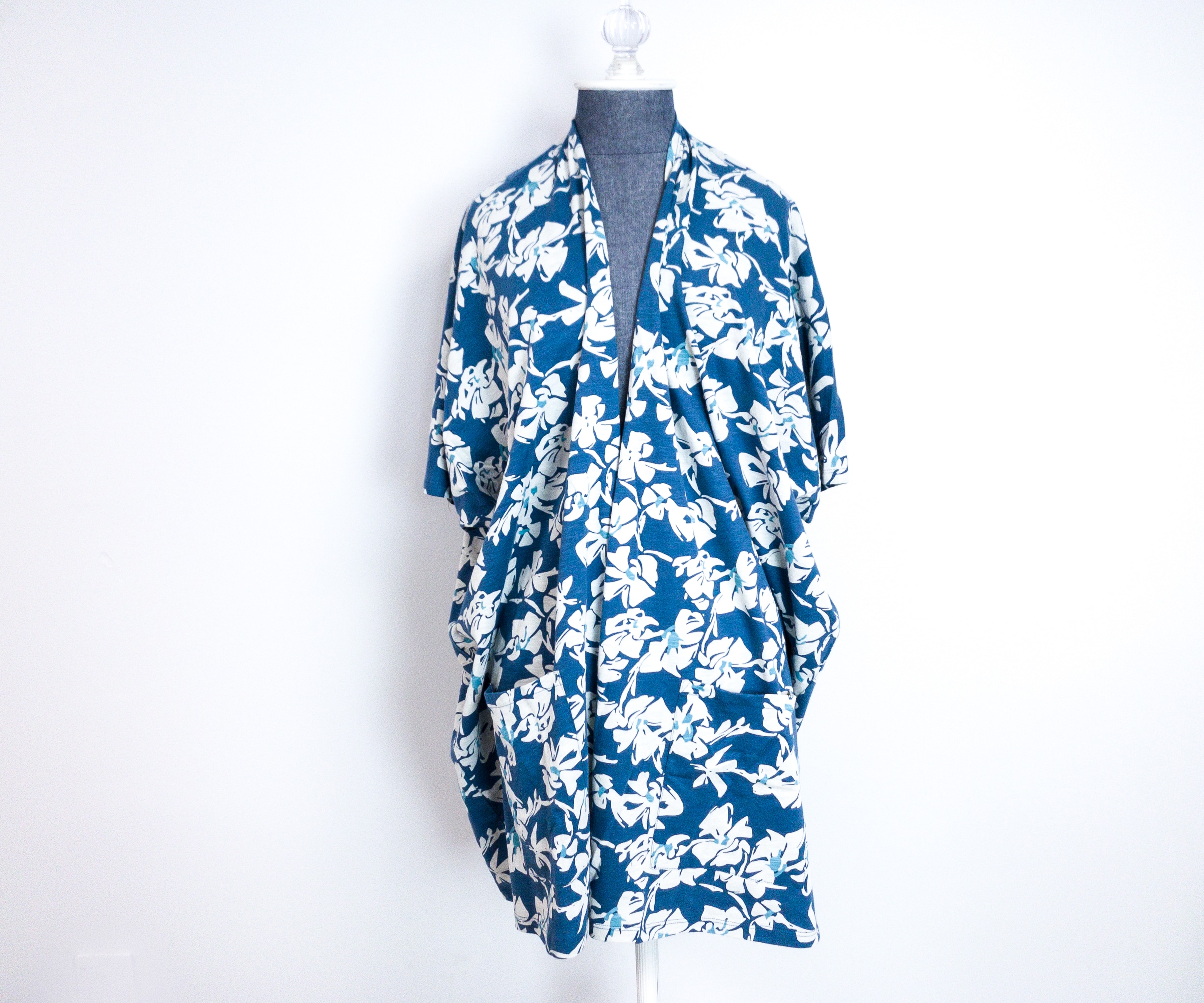 It has a soft, slouchy feel that I really like! Use it as a cover up for your swimwear or pair it with shorts and a graphic tee, you will surely look great at the beach!
Beachly is a wonderful box with lots of beach-themed items, reminding you of its beauty no matter what season! I loved everything I got this month. The curation is well thought of, from the colors to the actual purpose of the items. My favorite has got to be the Bluetooth speaker. I love how I can practically bring it anywhere, whether to a beach or somewhere else (like my backyard!!)! I also really like the kimono a lot. The color and print are so pretty, plus the fabric really feels soft and comfortable on the skin. I'm also looking forward to what they'll curate for the next quarter because I think this one will be pretty hard to top!
What do you think of this quarter's Beachly?