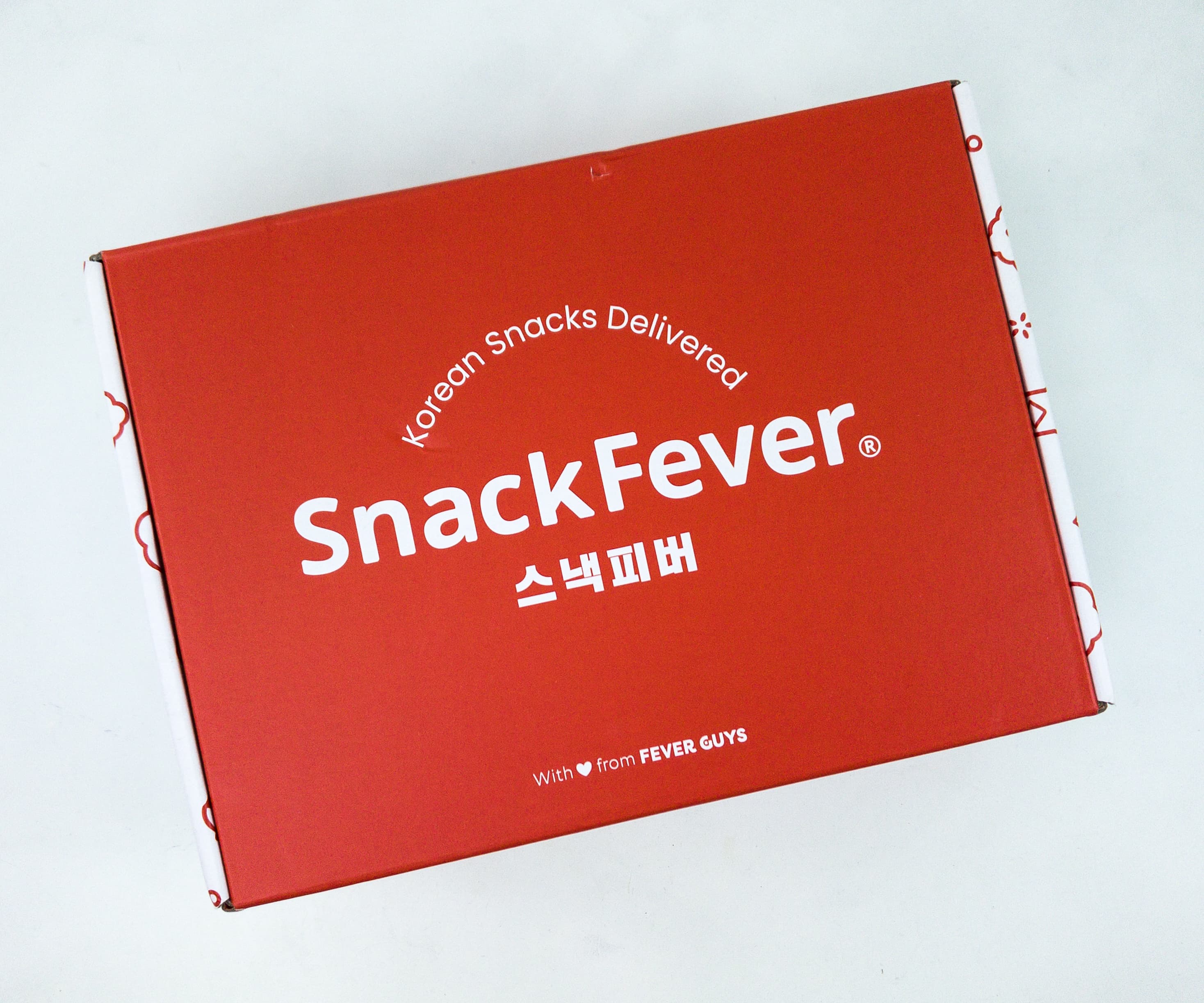 SnackFever is a monthly subscription box that delivers all your favorite Korean snacks, as well as other hard-to-find Korean treats. Each month, subscribers will get 5 to 12 Korean snacks and treats, depending on their subscription. Snack Fever is available in three boxes, the mini box, the original box, and the deluxe box, and subscriptions are $12, $22, and $35, respectively, every month.
NOTE: Starting the February 1st, Snack Fever will be having some changes on their subscription, including a Loyalty Rewards Program, new Original and Deluxe boxes, and a new shipping schedule. You can read more about the changes here.
DEAL: Save $3 off your first box (Mini, Original, Deluxe). Use coupon code HELLOSUB3.
SnackFever's social media handles are printed on the box. On the side, there's even a Korean sentence which means "you're so pretty when you eat"!
There is no extra packaging, just snacks and a booklet!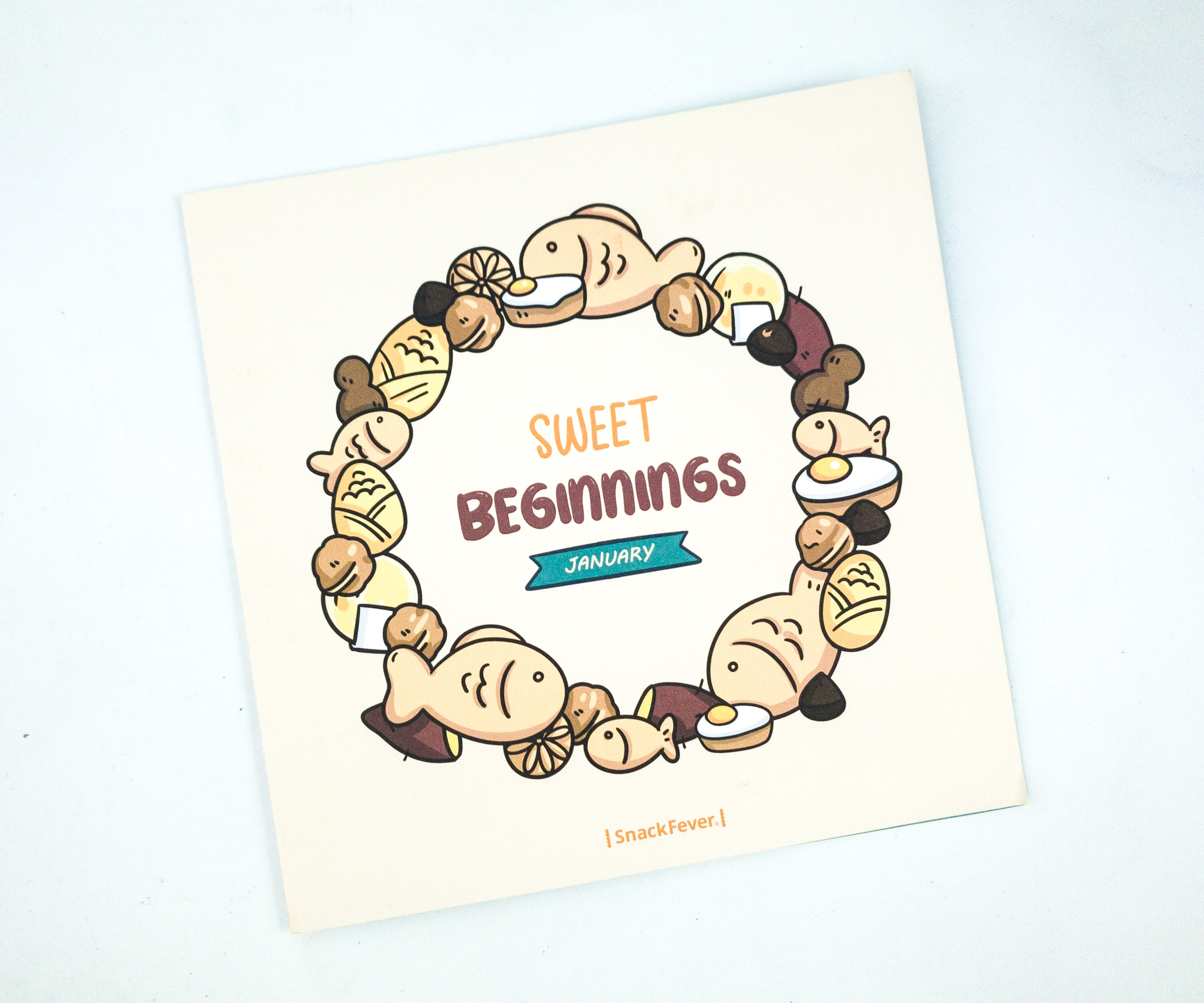 January 2020 theme is Sweet Beginnings!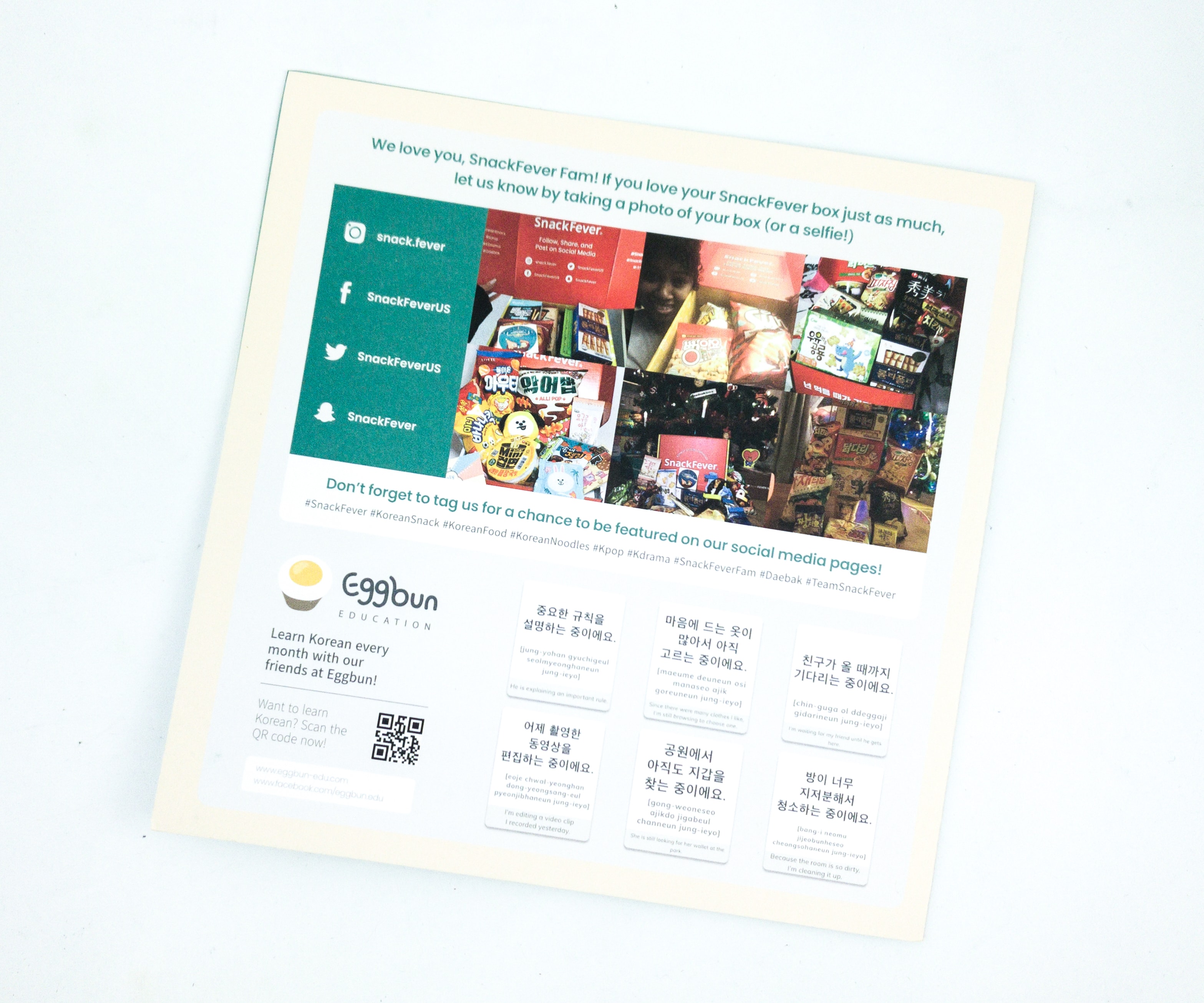 The booklet features pictures of Snack Fever boxes from subscribers, as well as some Korean vocabulary words.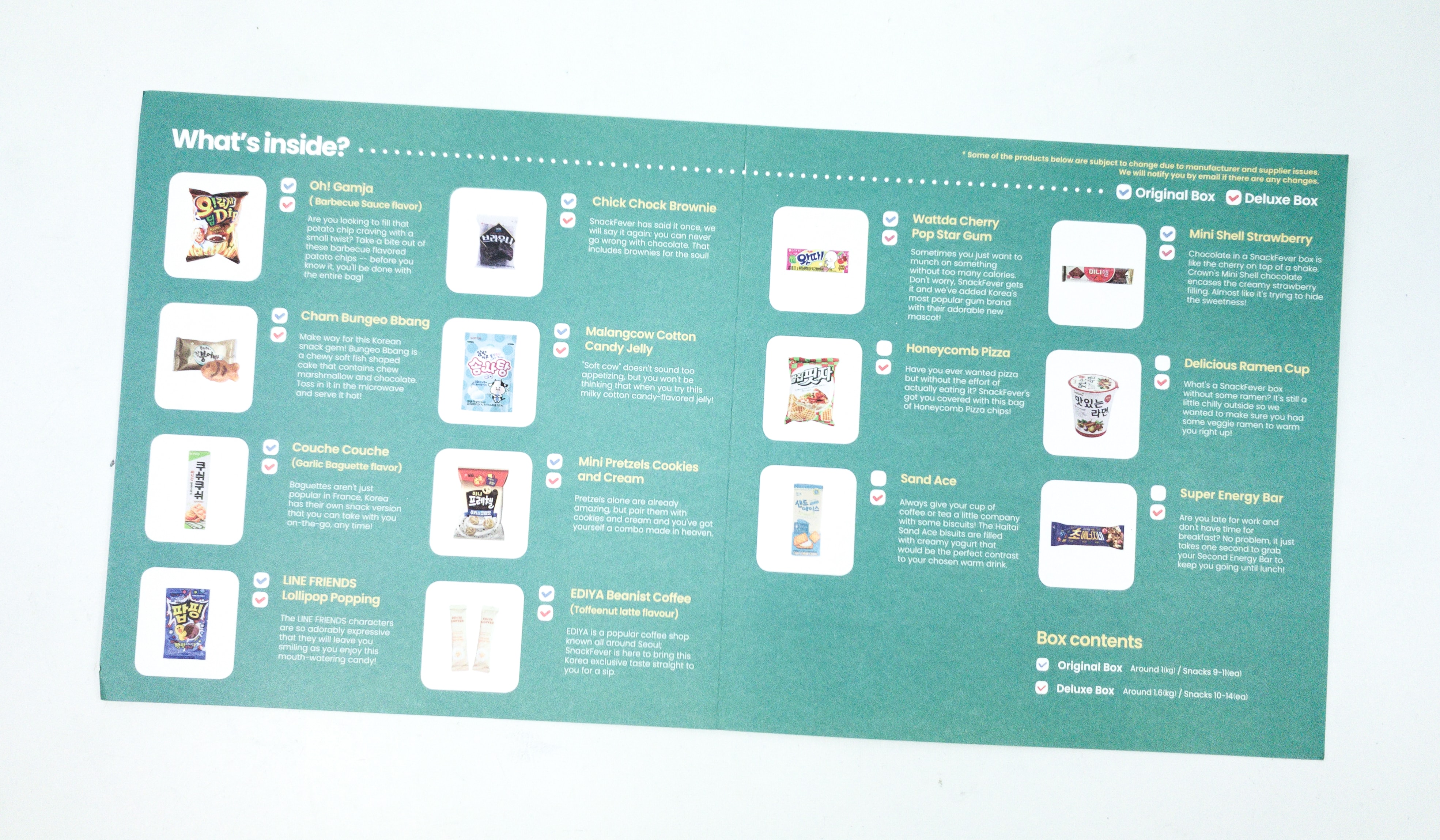 Of course, there's also a list of all the items in the Snack Fever Mini Box, Original Box, and Deluxe Box.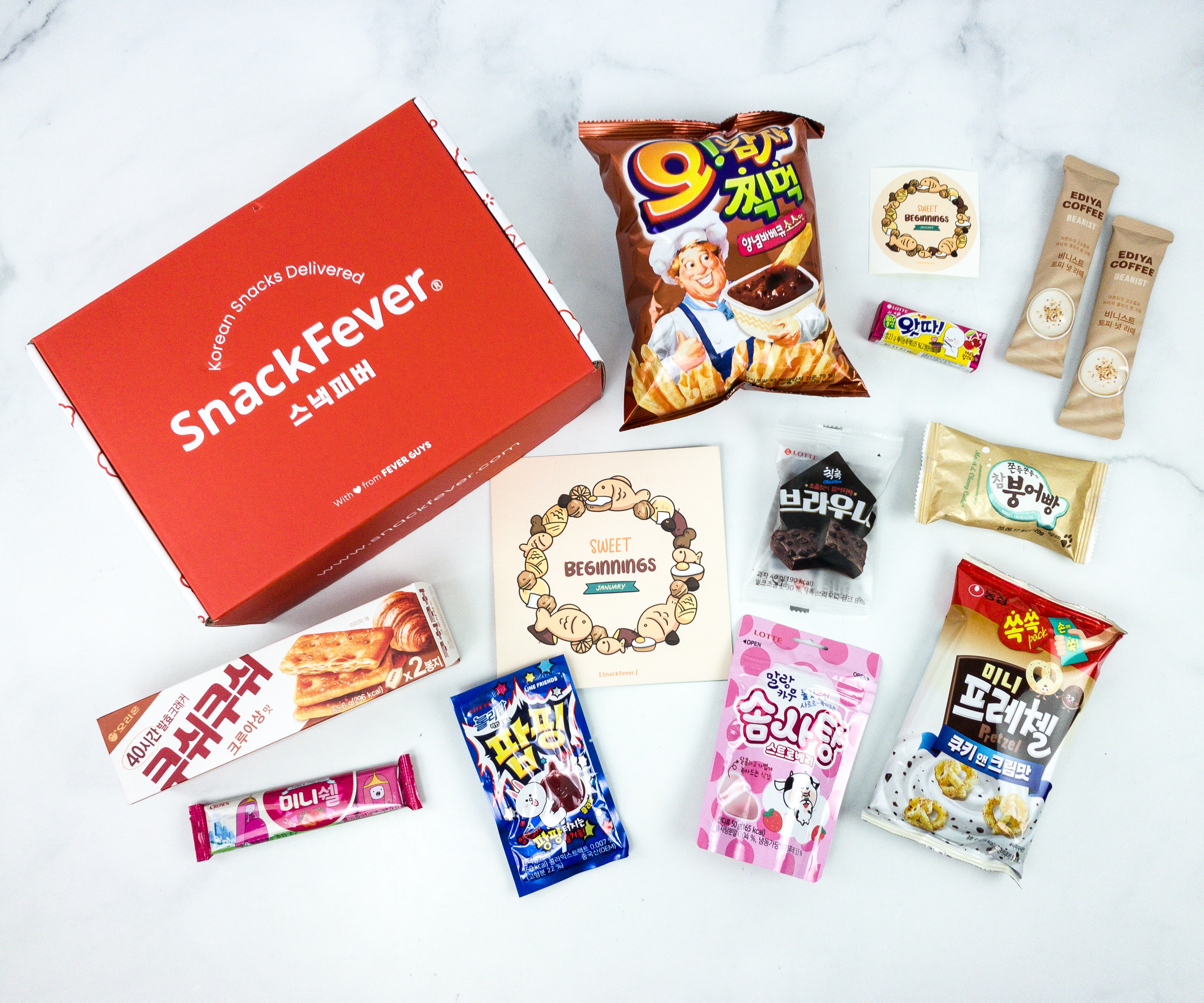 Here are the full contents of the Original box. To see all of our SnackFever reviews including the big box, click here.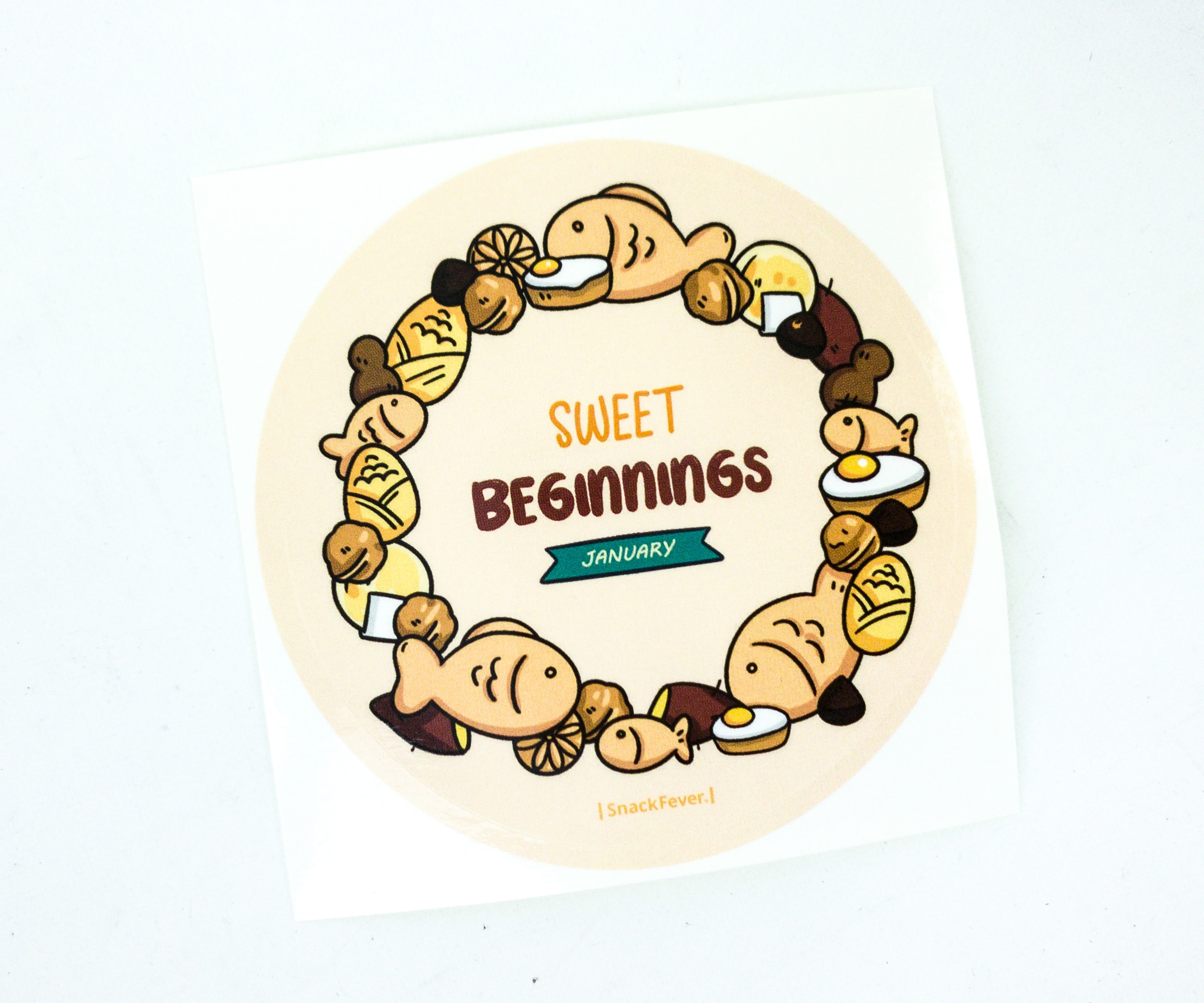 Sticker. This month's sticker features popular winter snacks in Korea. It also has the box theme on it. It's a nice remembrance of this month's loot!
Oh! Gamja Barbecue Sauce Flavor. This snack is quite good! You get a barbecue flavored dipping sauce container inside, where you can dip the potato sticks. The pairing of the savory flavors and the crunchy potato is really satisfying. It easily satisfied my cravings and I liked that it's not too salty.
Chick Chock Brownie. I love this! I wasn't expecting much but this brownie actually blew my mind. There's a bit of crunchiness on the outside but the inside is soft and chewy! Honestly, one of the best pre-packed brownies I have ever tried!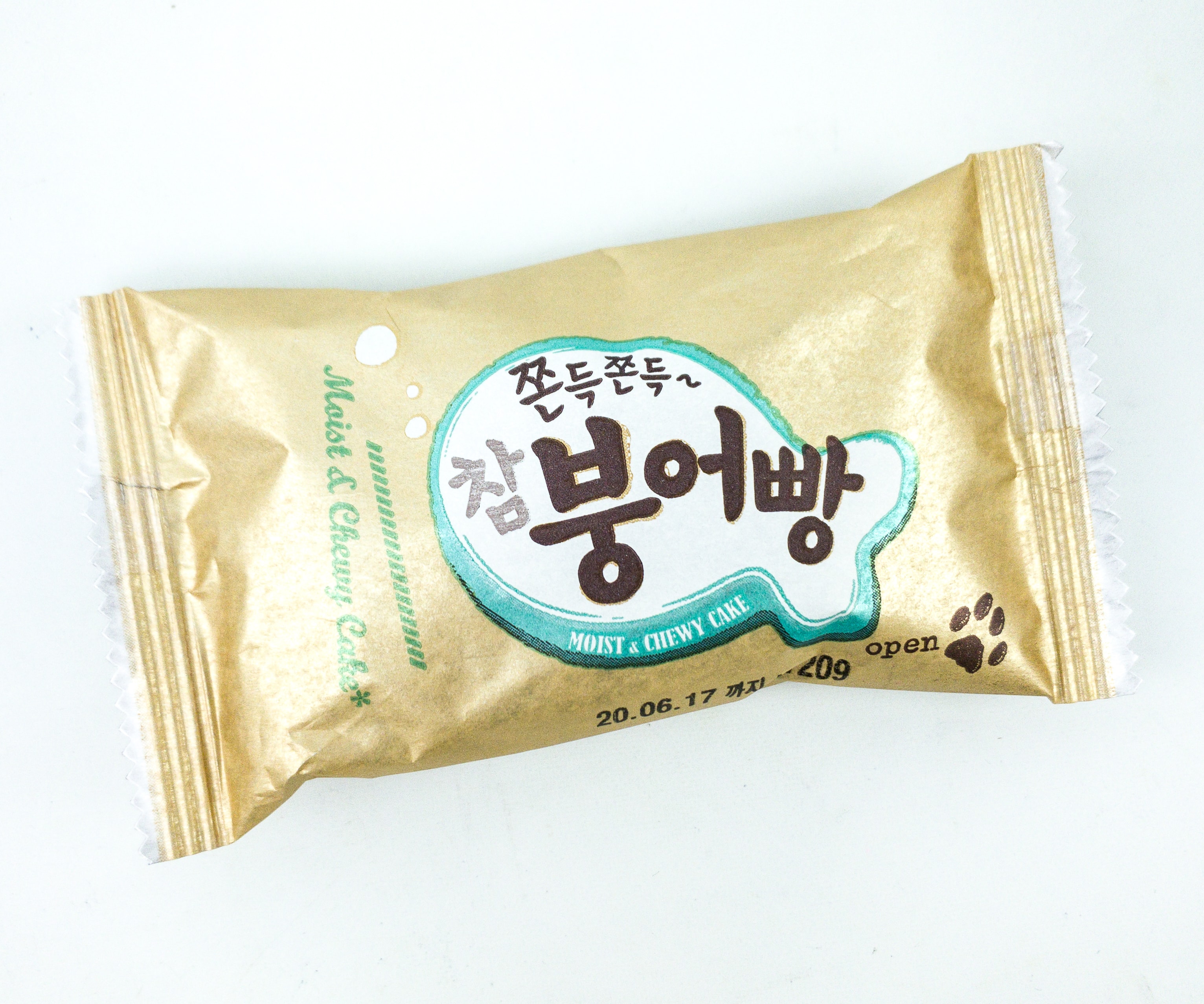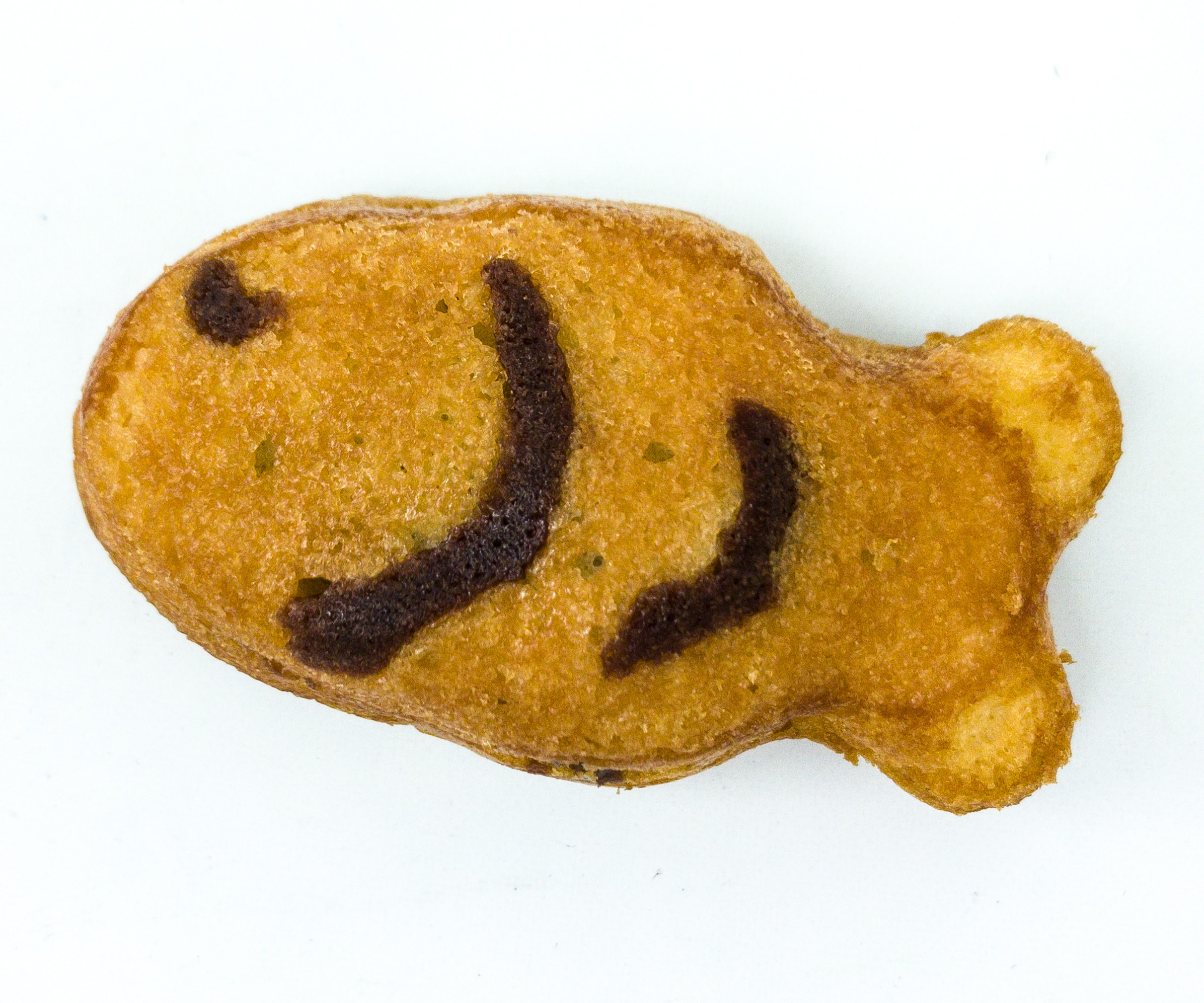 Cham Bungeo Ppang. One of the most popular winter snacks in Korea is bungeoppang, a fish-shaped bread. We've tried this before and it's still the same soft bread snack that we know. It has a chocolate filling that makes the snack sweet and tasty. Too bad we only got one piece in the box!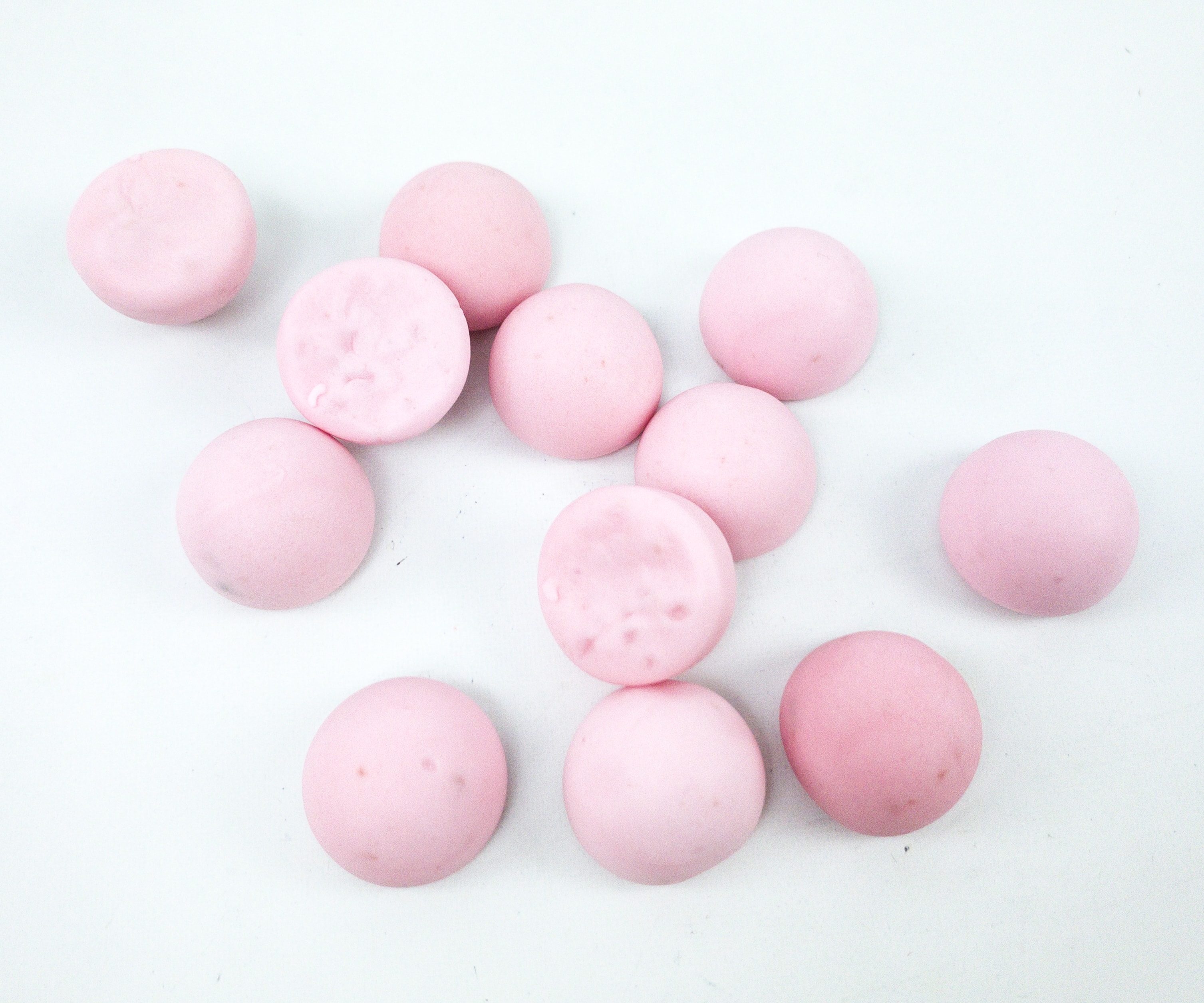 Malangcow Cotton Candy Jelly. My kids love these! I mean, who can resist? The packaging itself is very inviting and the pink jellies look like little pink bao buns. They're made with a combination of strawberry and milk, no wonder they're really yummy!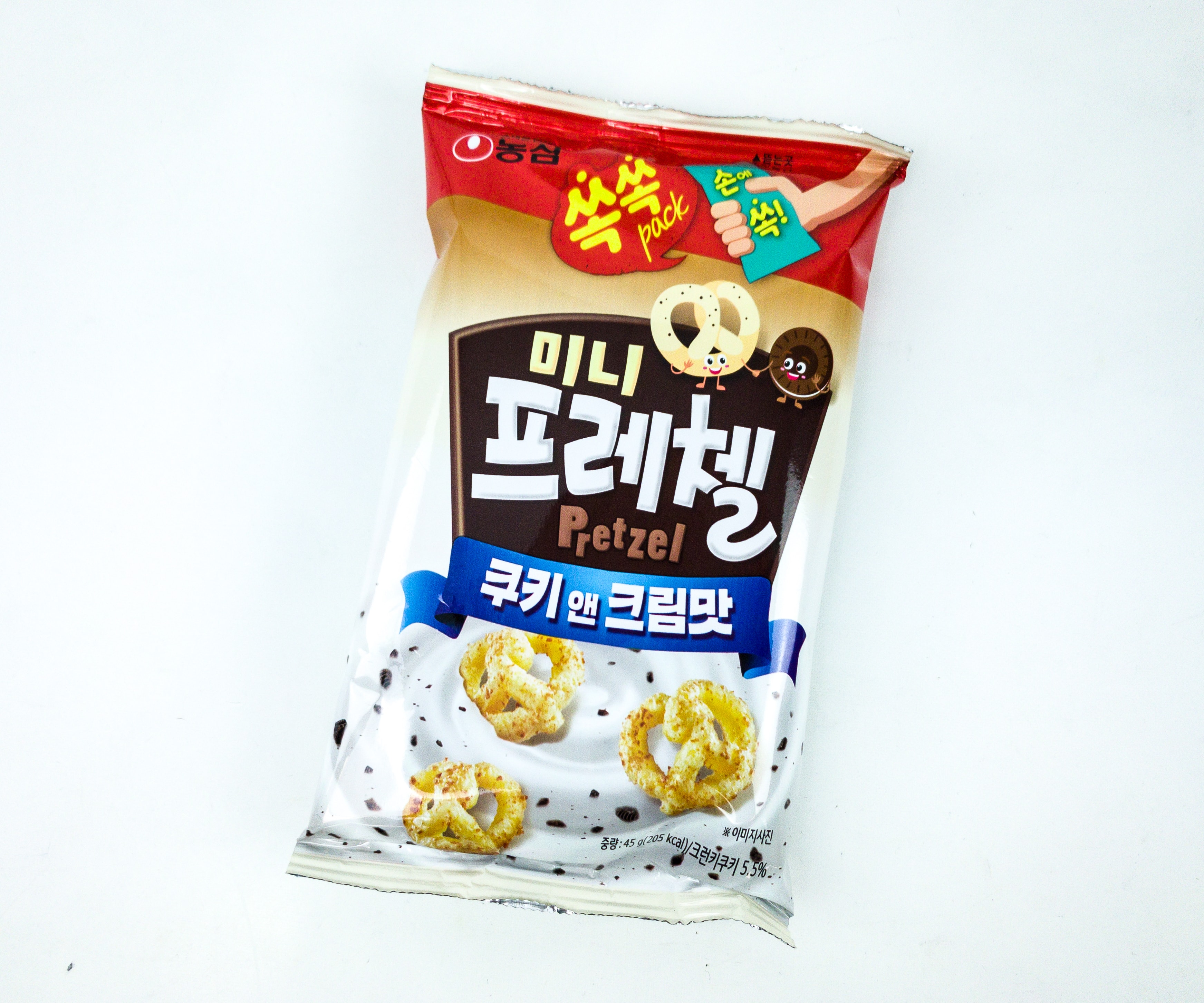 Mini Pretzels Cookies And Cream. I've never had this kind of pretzels before and they're really yummy. They're crunchy and gives you a hint of that cookies and cream flavor with each bite. This was a hit during movie night! It comes in what they call a "ssok ssok pack," which means a small pack that you can easily enjoy in one hand.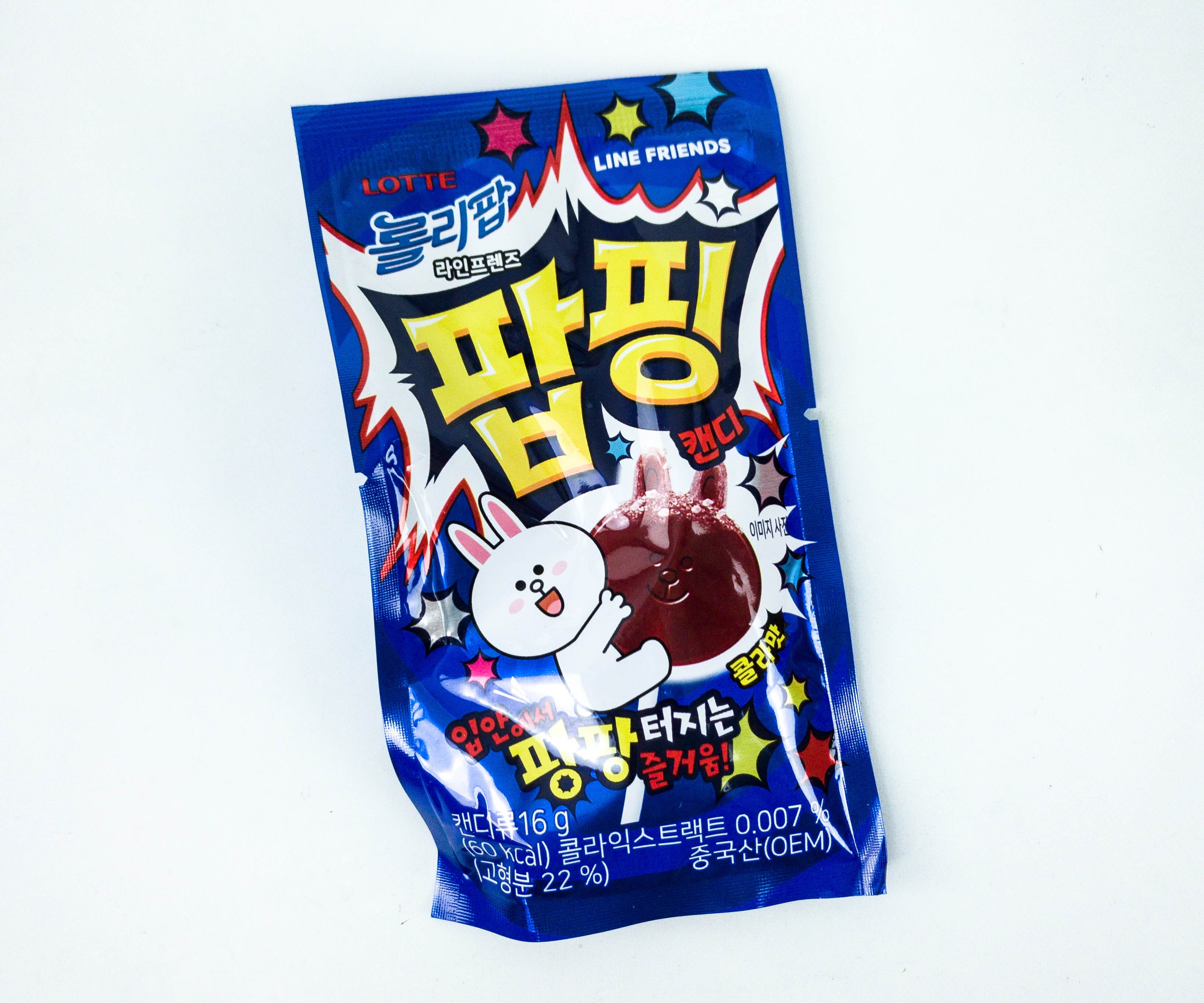 Line Friends Lollipop Popping. Popping candies are my thing! They always have been and this candy takes me back to the good old days. It's a fun and sweet treat that the kids and kids-at-heart could never get enough of!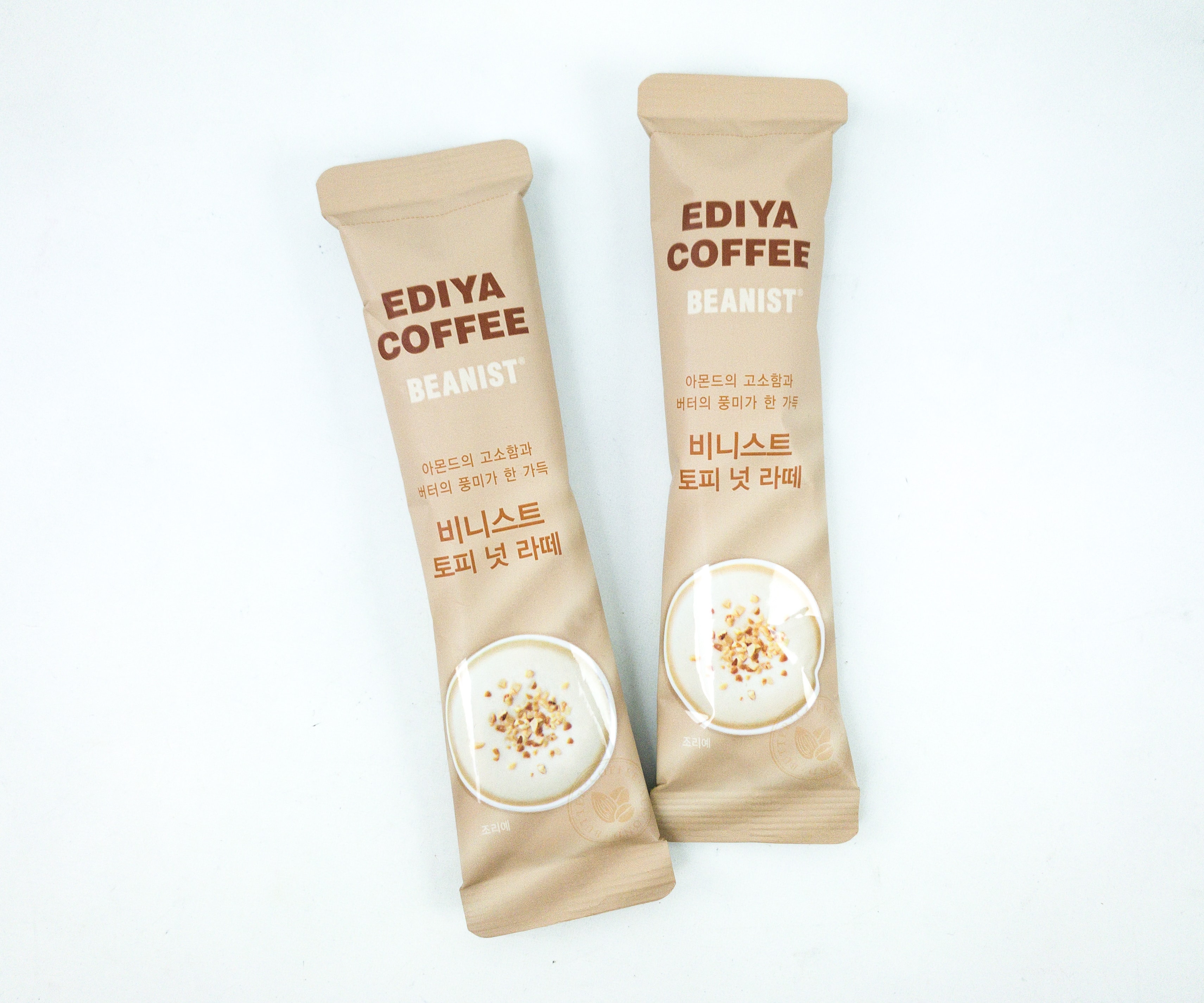 Ediya Beanist Coffee Toffeenut Latte Flavour. For fans of latte, they included two sachets of instant coffee with toffeenut flavor. My husband, who is a coffee lover, found it rich and creamy!
Wattda Cherry Pop Star Gum. This gum has the cutest packaging! It's cherry-flavored, a nice pick-me-upper in the middle of a busy day! They're even individually packed so you're guaranteed a fresh gum every time!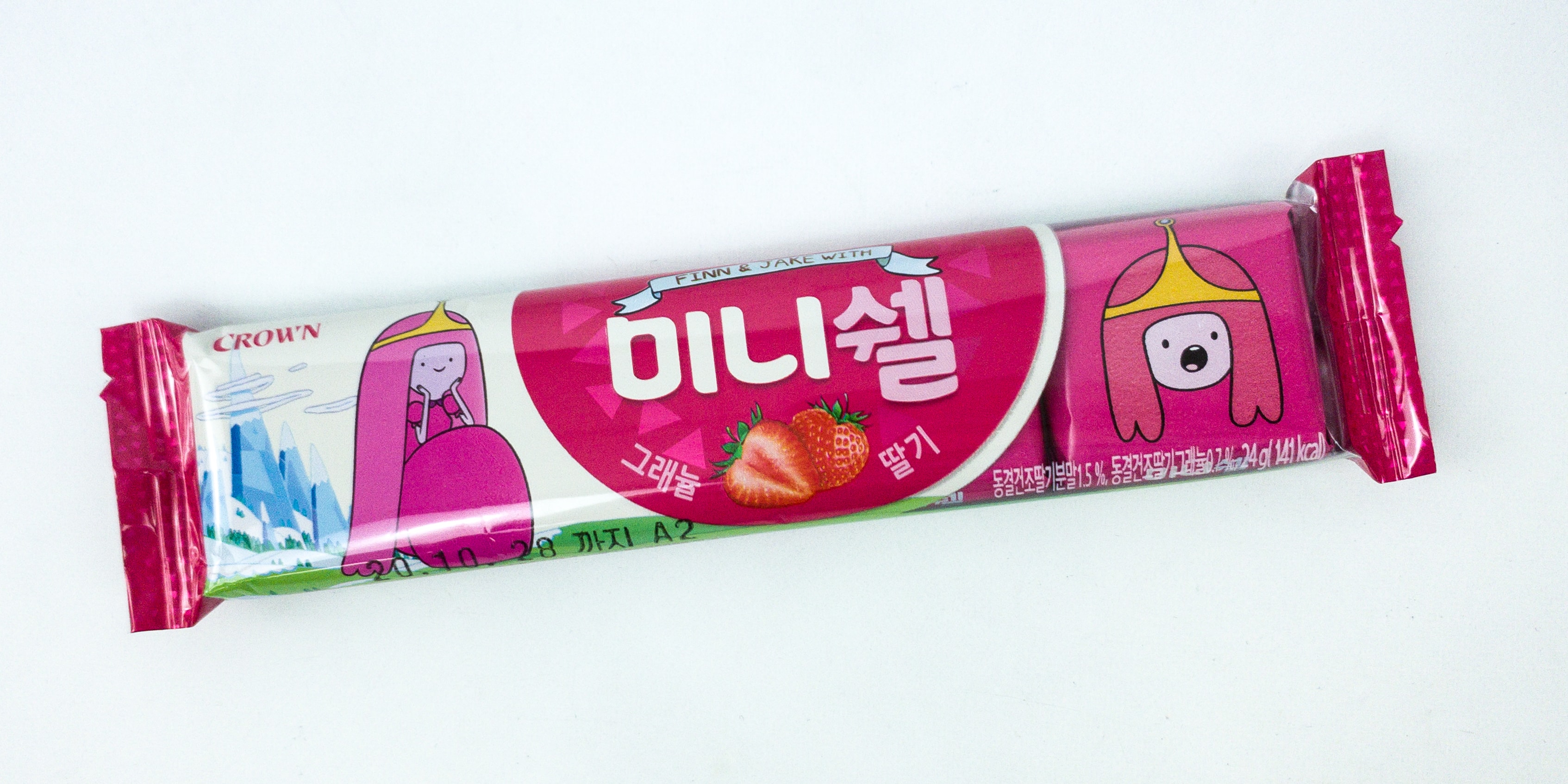 Mini Shell Strawberry. I love chocolates, but the next thing I love is strawberries. This snack is a hit, as it's a combination of both. The thin layer of chocolate complements strawberry filling inside it really well. Each chunk is individually wrapped to maintain the quality, and it even features Princess Bubblegum from Adventure Time!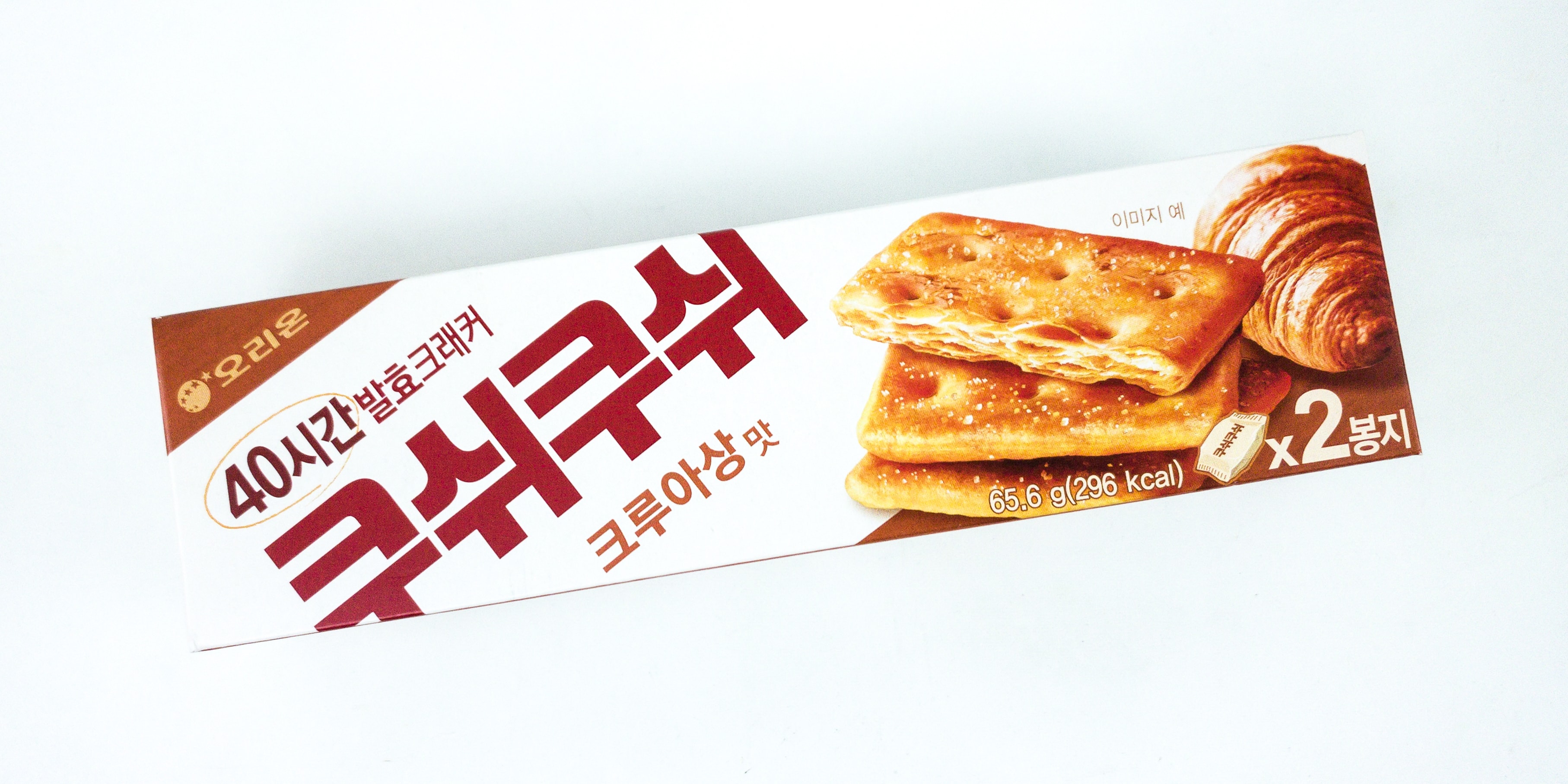 Couche Couche. These biscuits are amazing! They're thin and crispy, with some sugar sprinkled on top. The mix of sweetness from the sugar and the biscuit's buttery taste is just heavenly. It's a snack I won't mind having again and again. You can eat it as is, but you can also add toppings for a more filling snack!
It's another batch of delicious Korean goodies from Snack Fever! We got a great selection of snacks in line with the theme and everything was just delicious! My favorite for this month has got to be the biscuits sprinkled with sugar. It's the best snack to have any time of the day. The brownie comes second, and then our favorite fish-shaped bread next! Whether you love snacking or you're a Korean fan, this is a fun box to try! You can also choose from 3 box sizes to see which fits your snacking needs!
Have you tried Snack Fever?