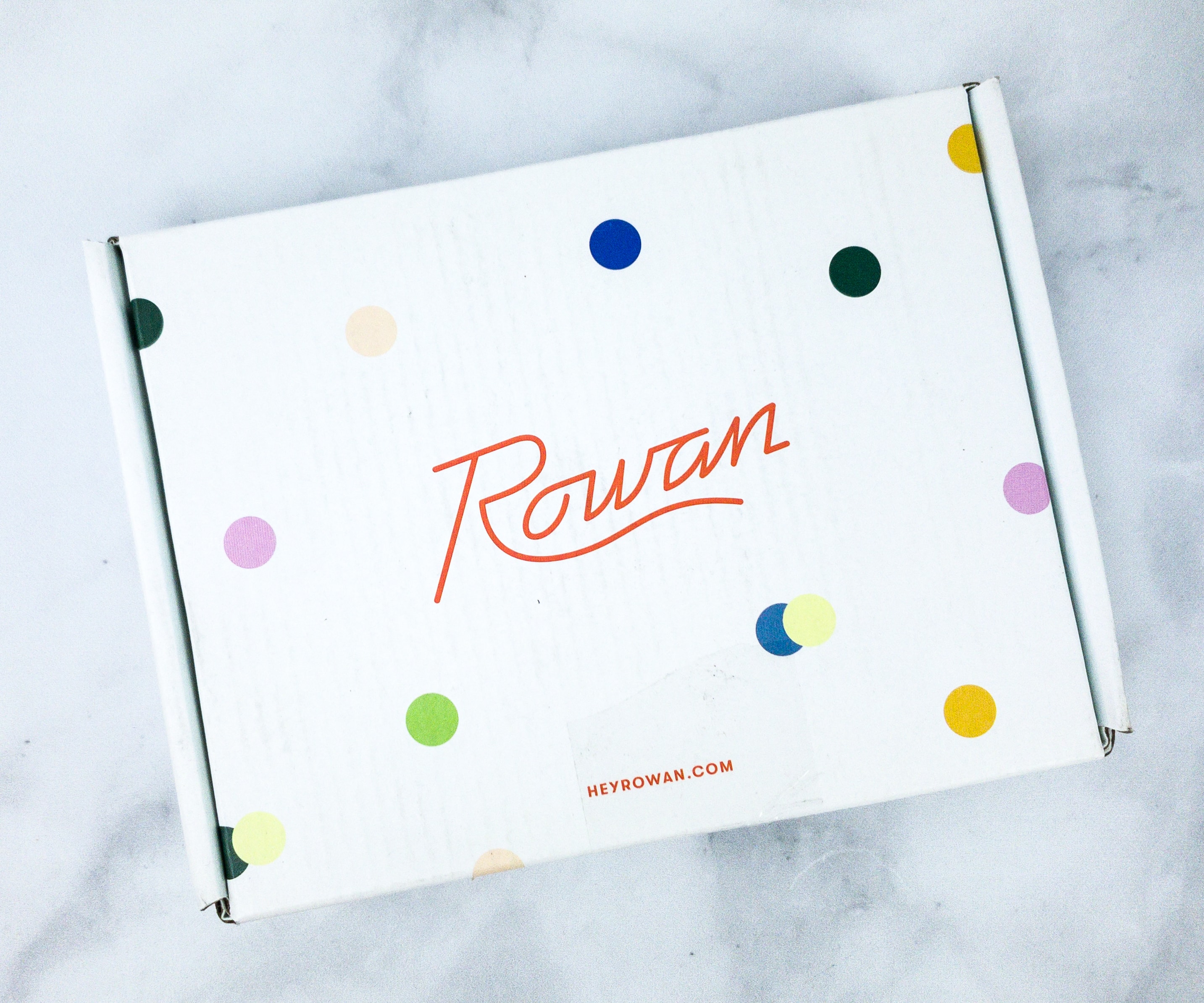 Rowan Earring Club is a monthly earring subscription box for tweens and teens that includes a fresh pair of earrings and a curated content designed to initiate a meaningful conversation. Your first box will also include an earring stand, earring pouch, journal, and pen! The box costs $19 per month on an annual subscription but you can opt to go for a 6-month plan for only $22 a month. What's great is that you don't have to pay upfront – it gets charged monthly! Gold vermeil earrings are $2 more per month than silver.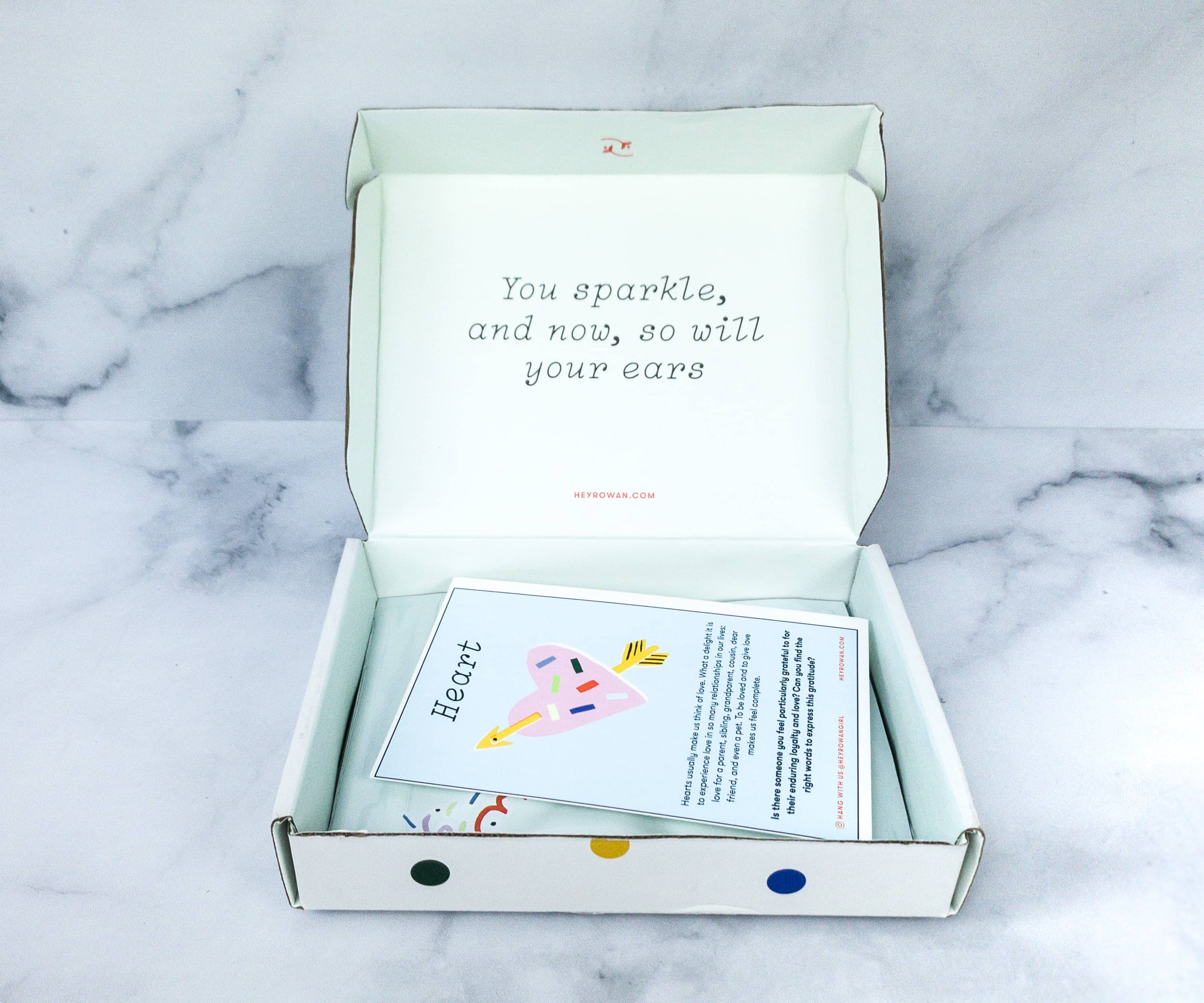 Upon opening, we were greeted by a card with a cute illustration.
Here is where the magic starts! The pouch is resealable and it also features the brand logo on one side.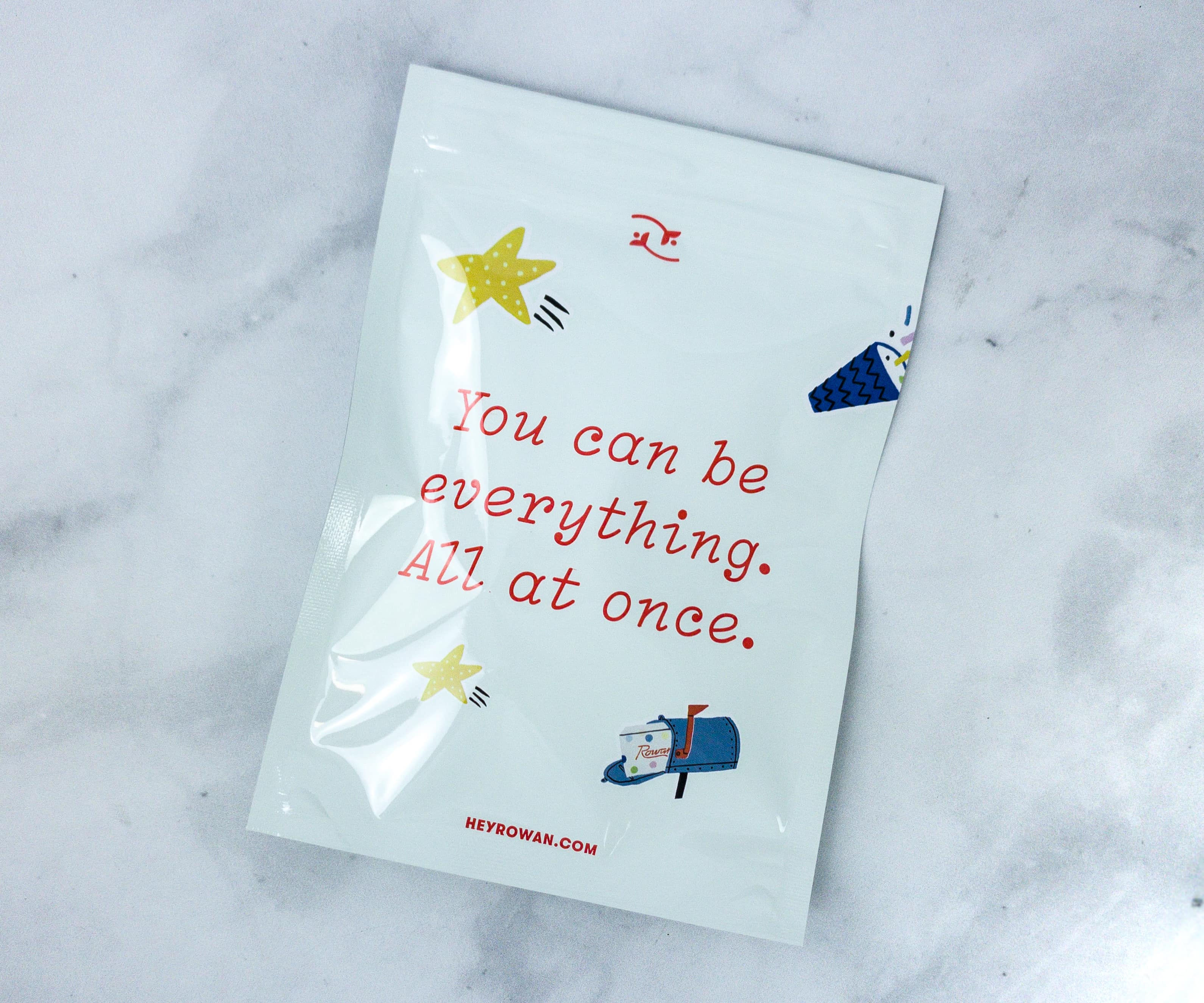 The other side says "You can be everything. All at once."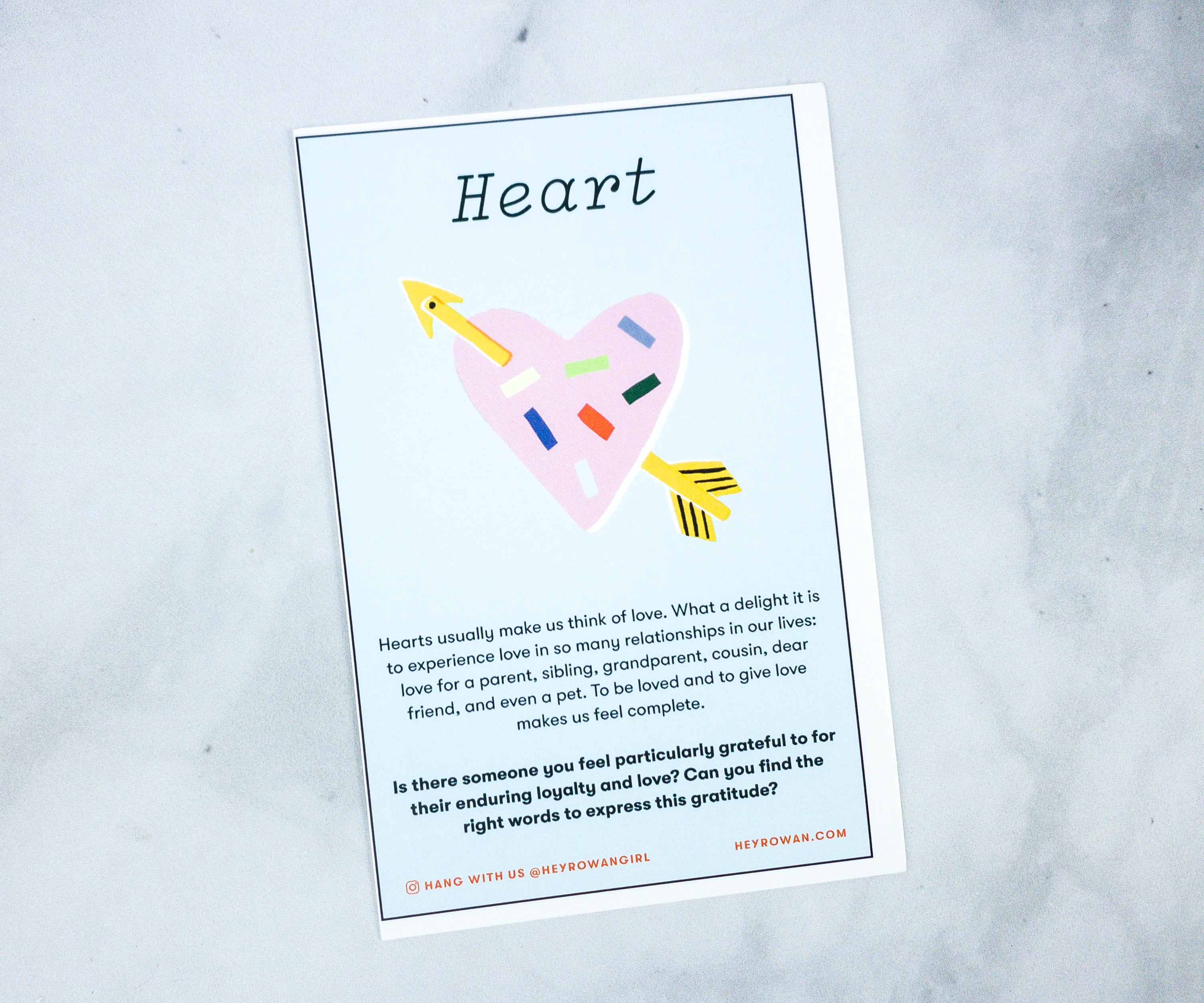 With every package, you'll get a conversation card. It's wonderfully illustrated and also has questions that make great conversation starters! This month's theme is HEART!
The back of the card says "This is the best part."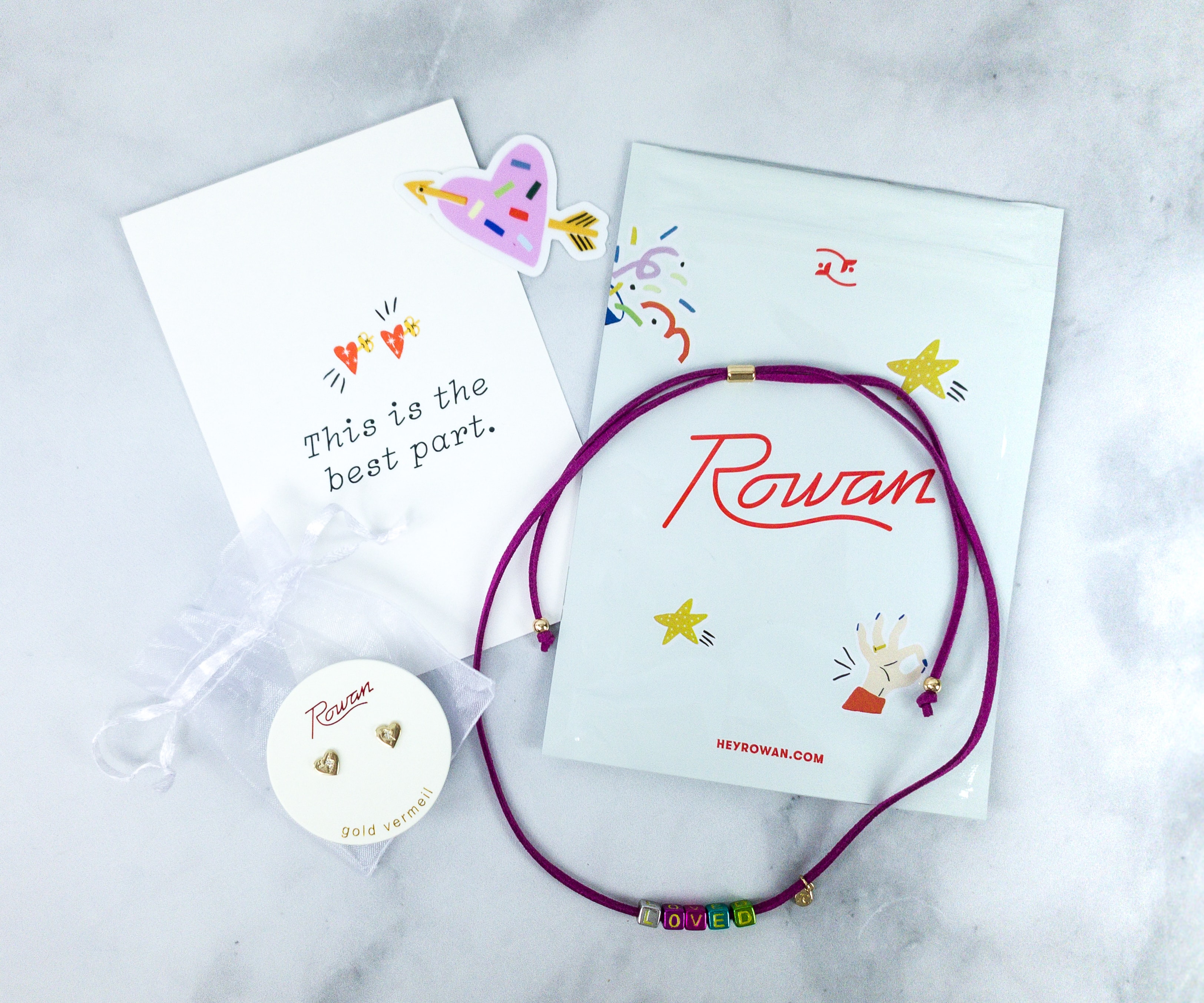 Everything in the box!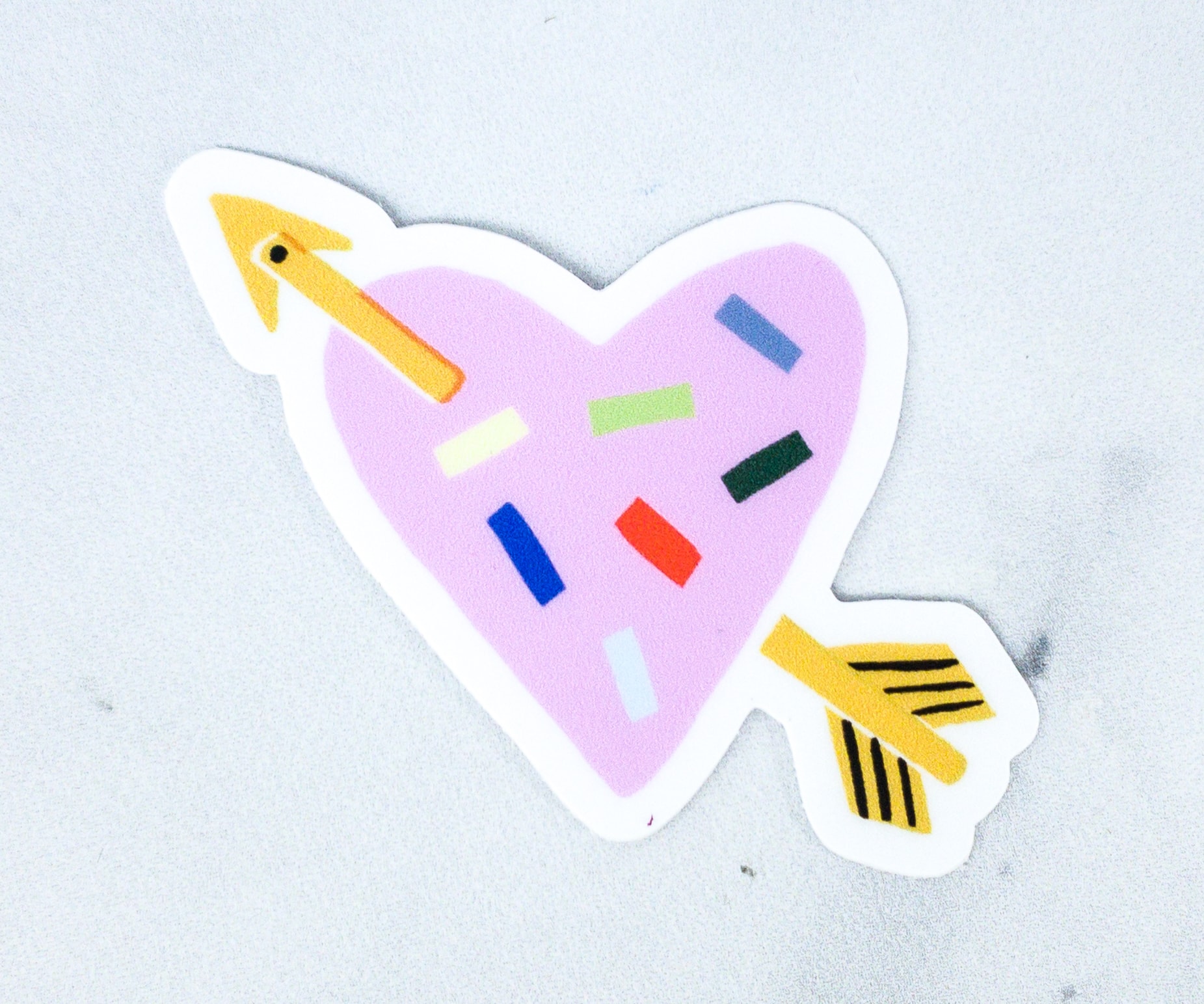 Patch. First up is a cute patch! You can put it practically anywhere! Your jacket, jeans, maybe even your bag. The design is a colorful heart pierced right through with an arrow, same as the one featured in this month's conversation card.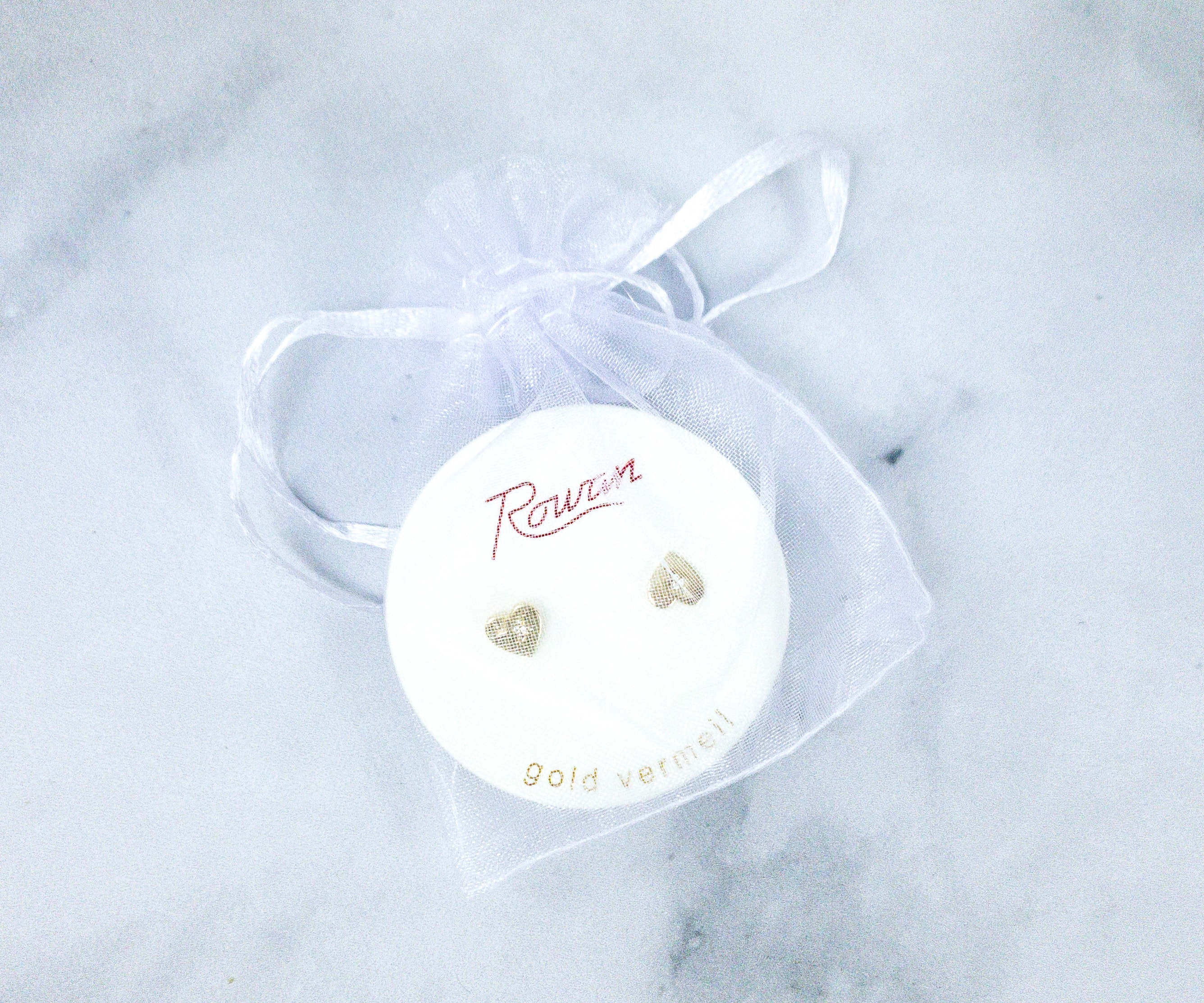 Earrings. The earrings were packed in an organza pouch!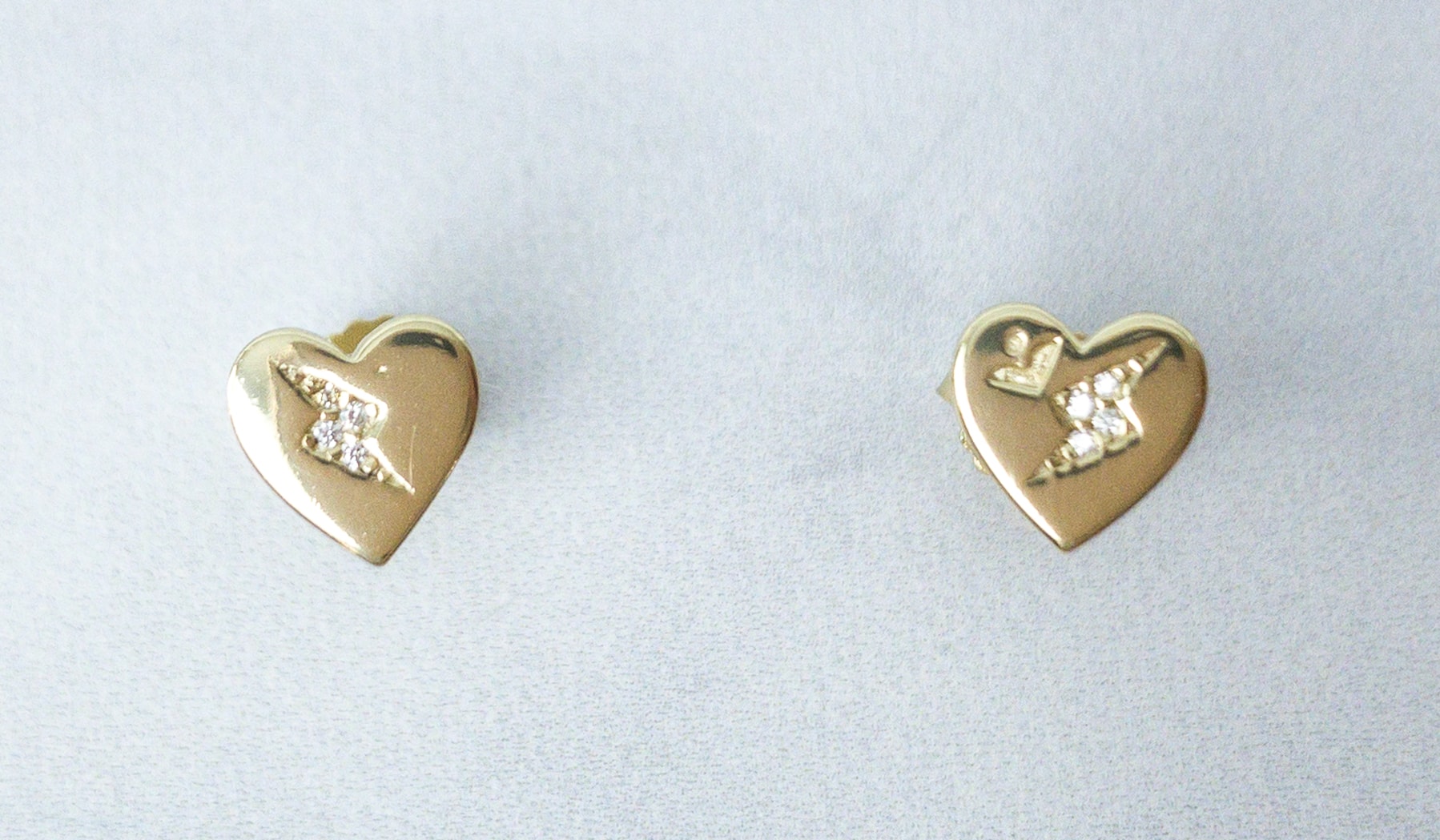 It's a cute pair of gold-colored earrings! It has studs inside that add more character to them. Both have a thunderbolt engraving that holds the studs while the other has an additional heart on top of the thunderbolt. These earrings are dainty and they can easily go with any outfit. I know this is for my tween daughter, but the design is definitely something I would wear. It looks classic and timeless and I really like it!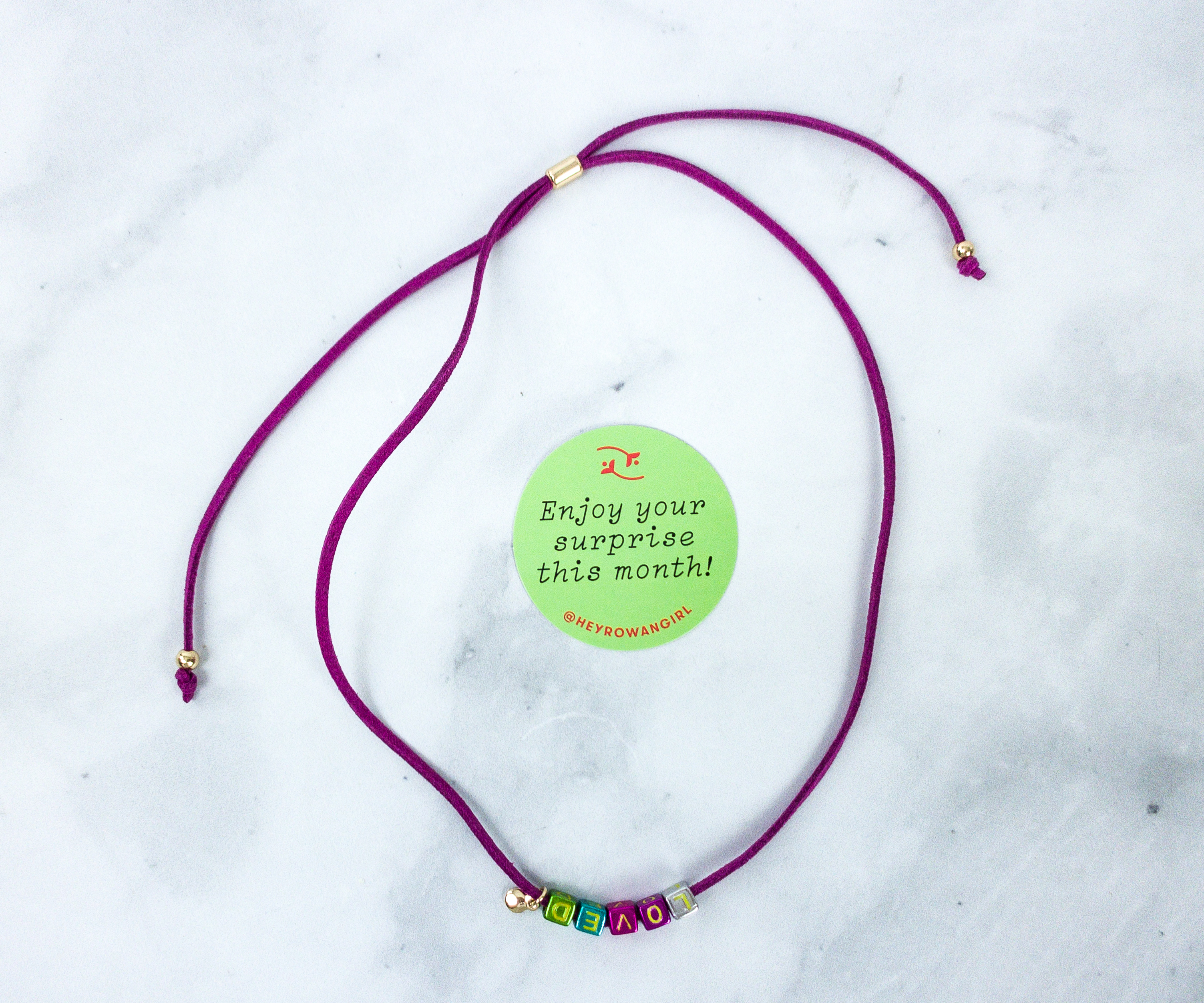 Necklace. This month's surprise item is a cute necklace. With fun and vibrant colors, it's definitely something tweens would love!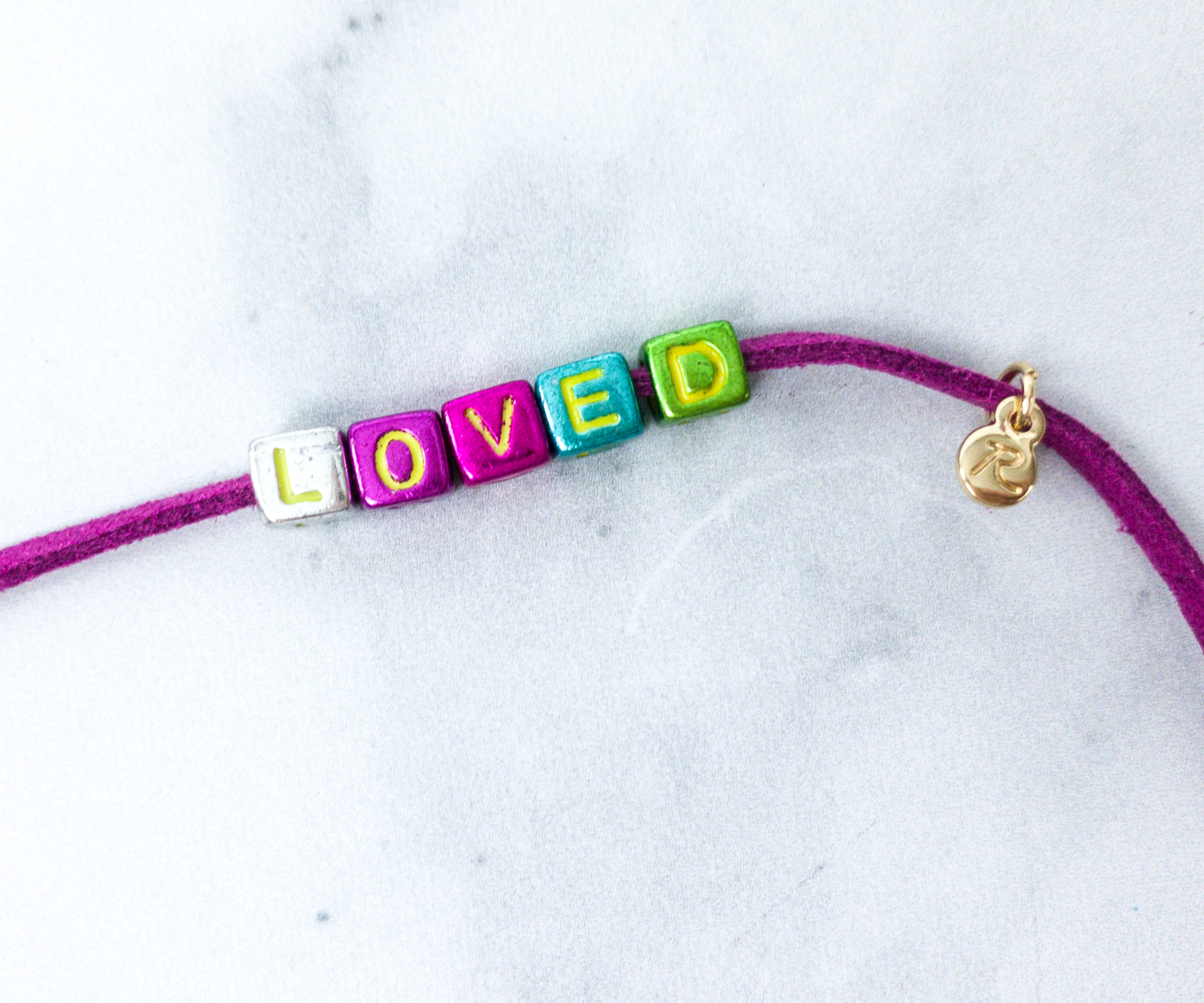 It has letter cube designs spelling out the word LOVED. There's also a small gold charm that has the letter R (for Rowan) engraved onto it. It's quite a nice touch to the colorful aesthetic of the necklace.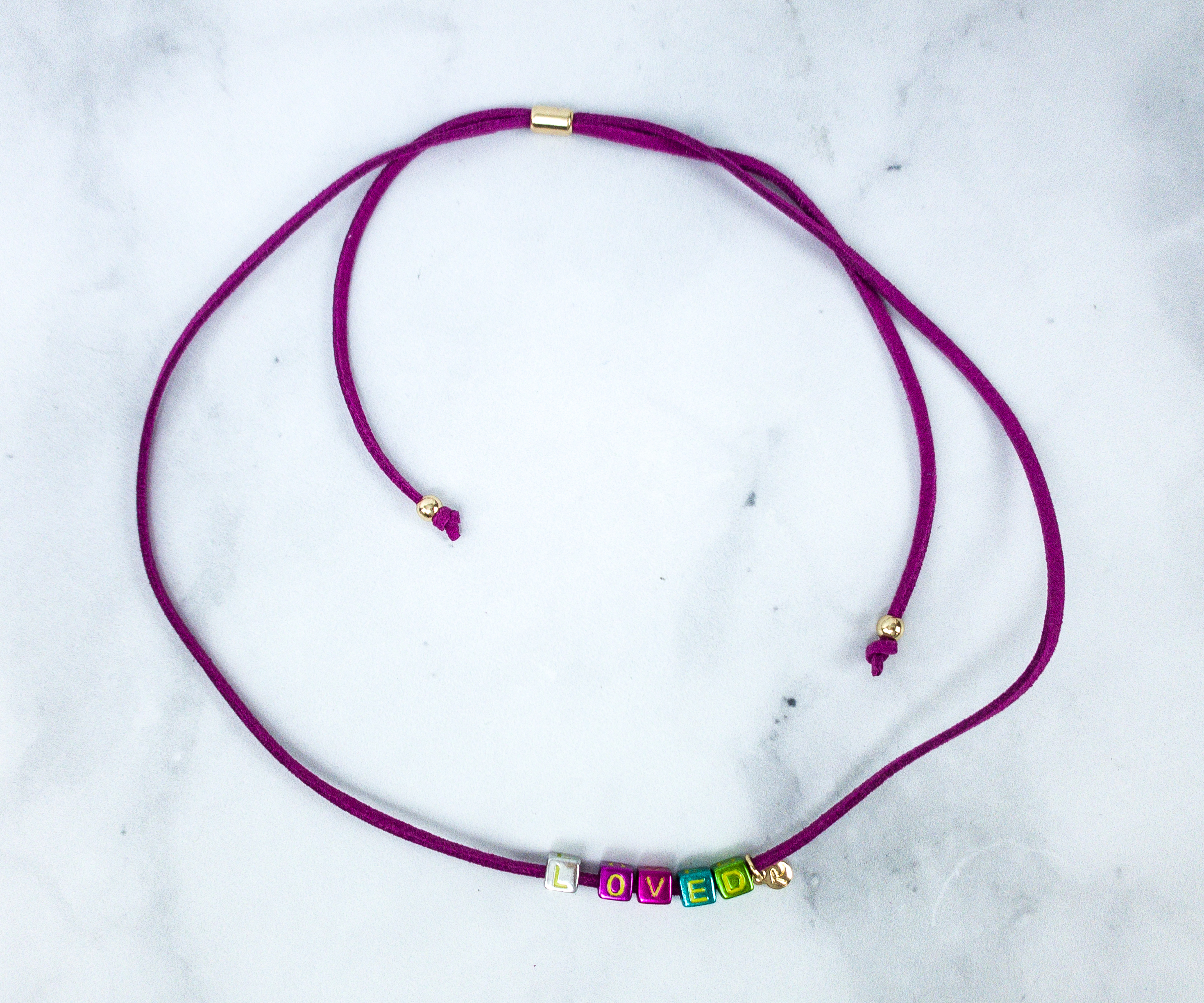 There are gold-colored bead enclosures on both sides and even the adjustment has gold-colored hardware. With that said, I like how this necklace is adjustable according to the length preferred by the wearer!
This month's Rowan box is great! My daughter loves the earrings! The pair is pretty and dainty, and ideal for daily use! The necklace is also a fun casual accessory. We just love this box overall! These little surprises make my daughter happy and it makes me happy too! We're looking forward to more accessories and other cute items from this subscription!
What do you think of Rowan Earring Club?