Loved + Blessed has undergone some changes! They're now a monthly membership and subscription care package for women who want to live life encouraged. Aside from the box of encouragement, subscribers will also receive access to a blog article, a 4-week life appreciation workbook, 4 video lessons, an online fellowship in their private community, and access to their library of past videos and workbooks. A month-to-month subscription costs $25 and you can also opt to get a 3-month prepaid subscription for $60, which means you'll save $15!
DEAL: Get $5 off your first box! Use coupon code HELLO5. Cannot be combined with other offers.
The items were secured in a bright pink wrapping paper.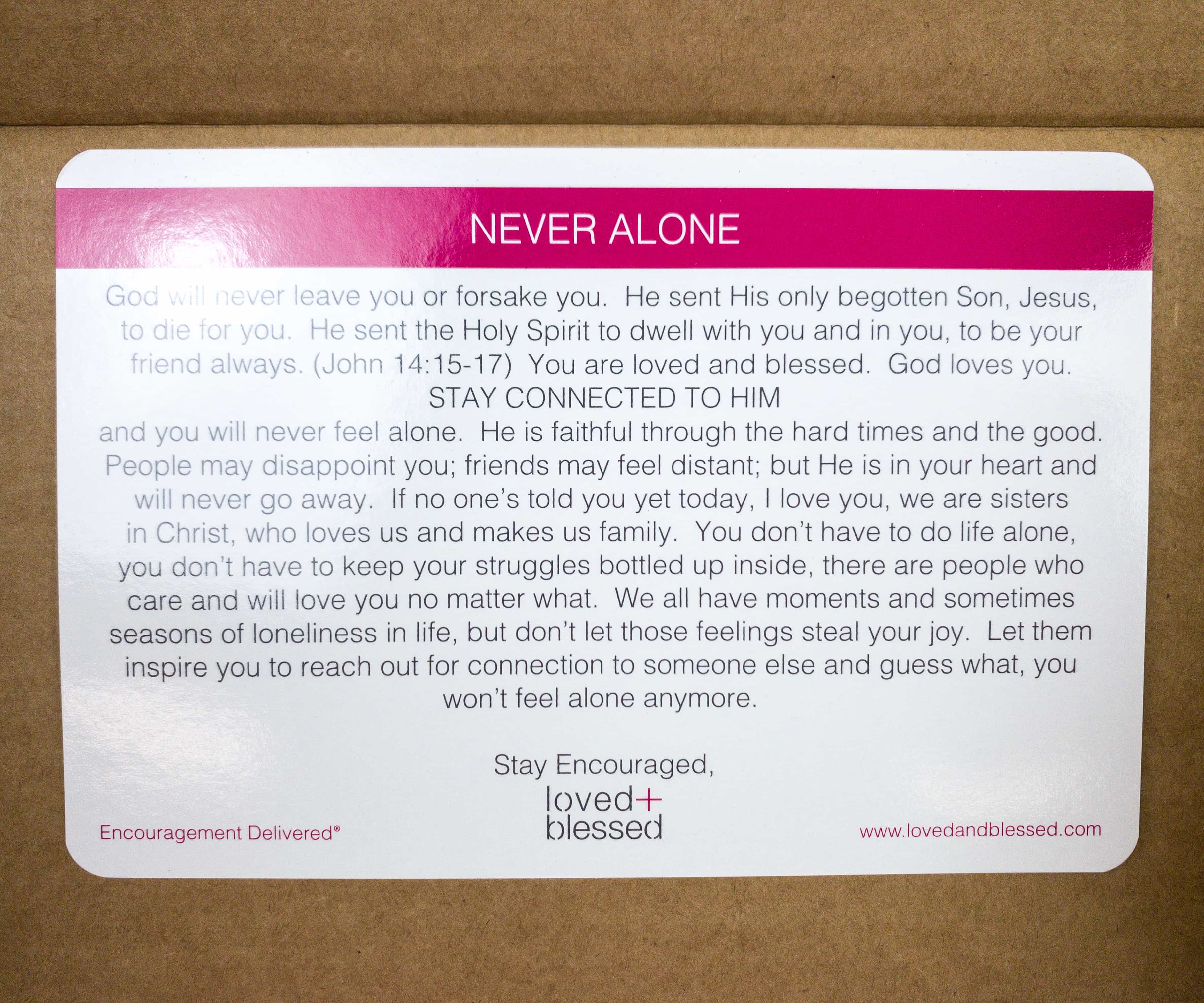 This month's theme is NEVER ALONE.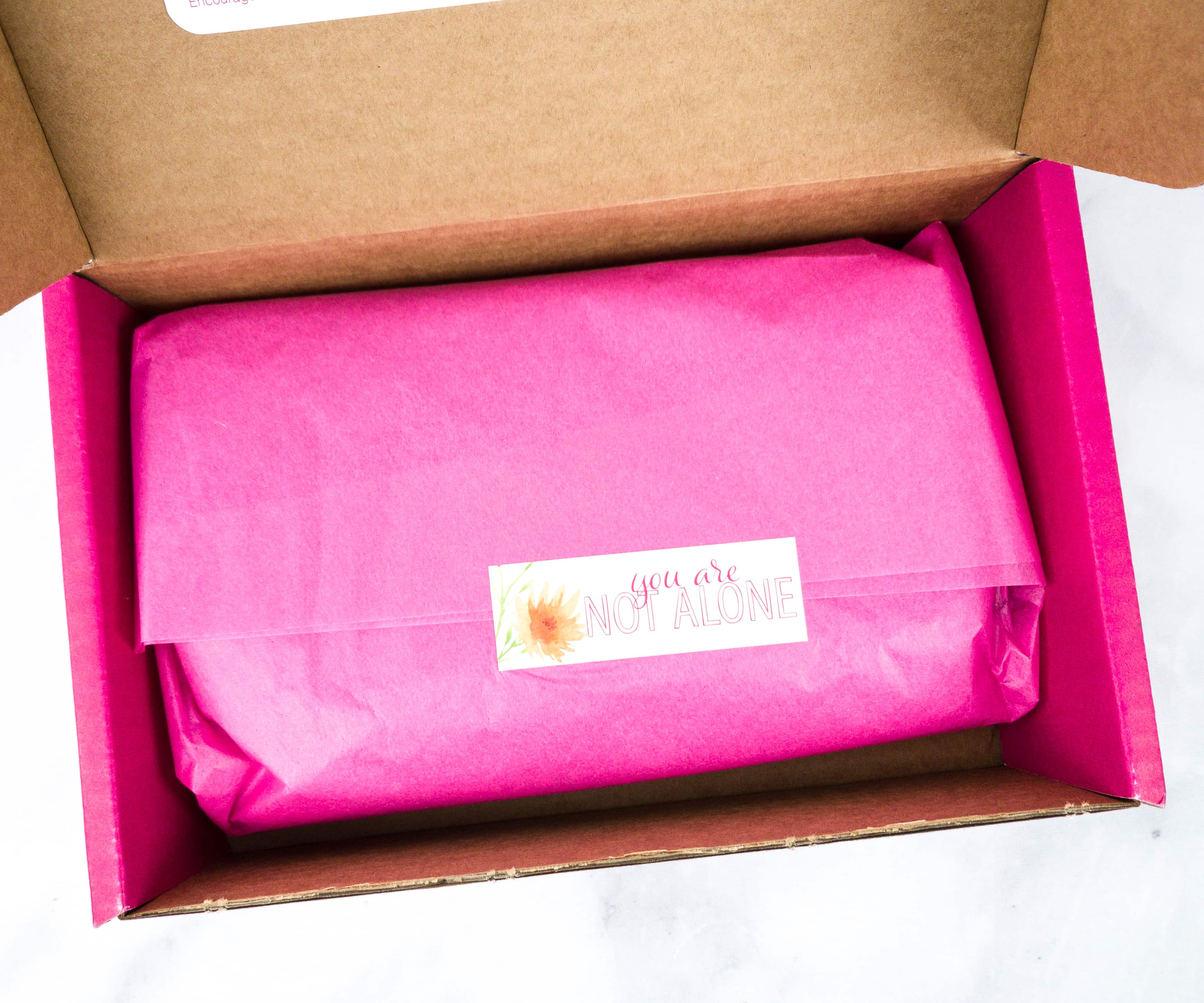 There's a sticker that seals the wrapping paper. It says "you are not alone."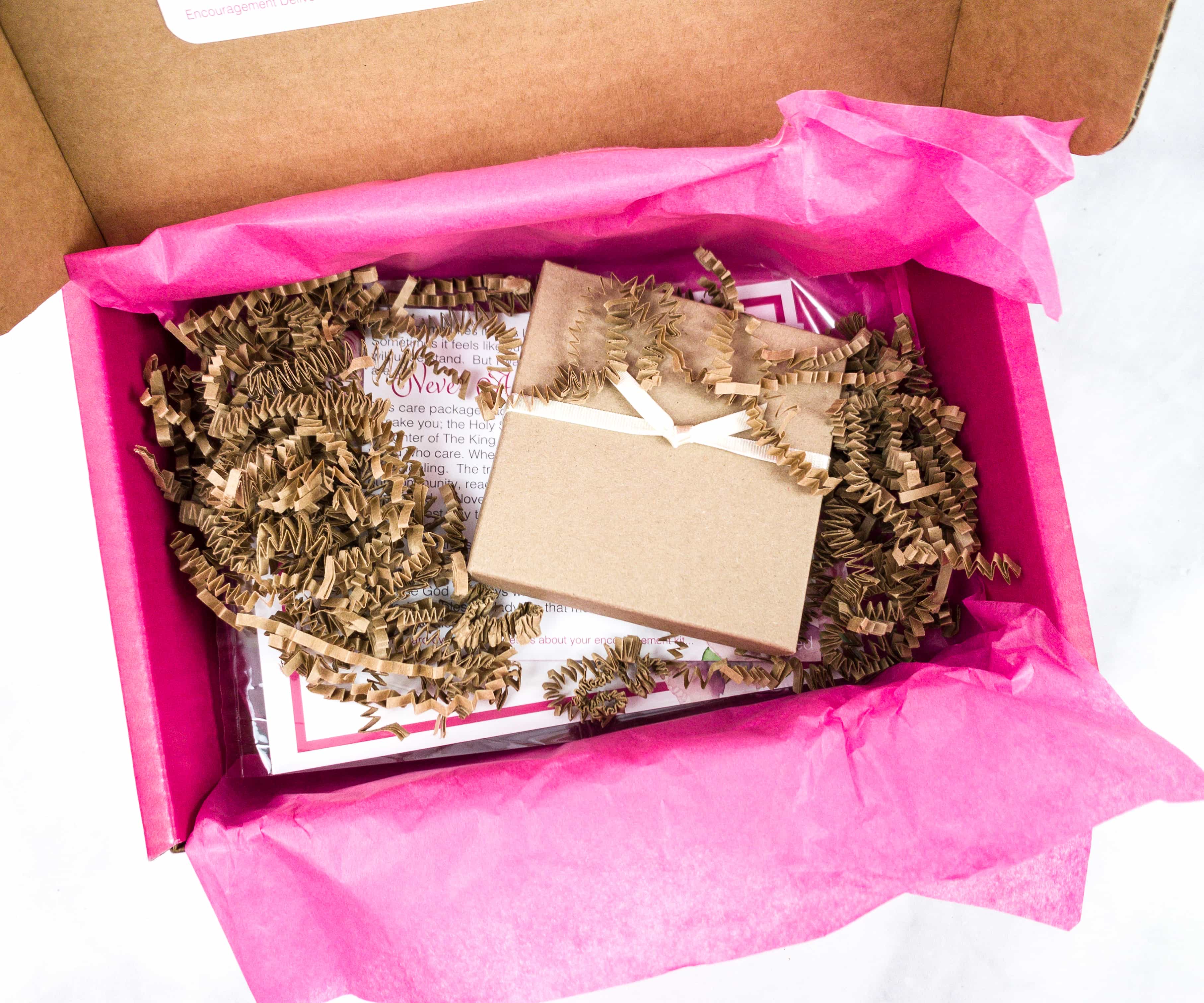 The items were also cushioned with squiggles.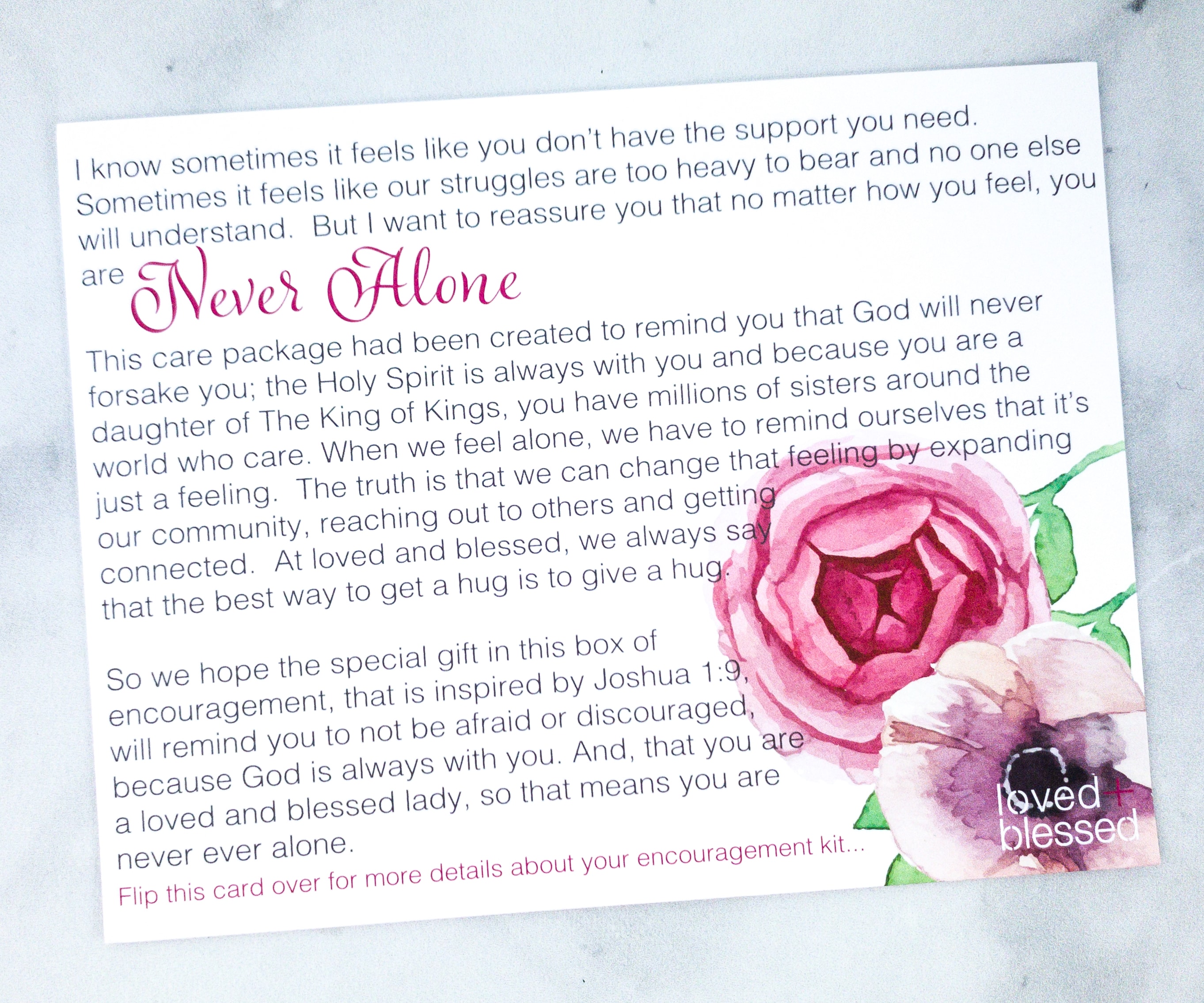 The card features a lot of nice things about this month's box and theme.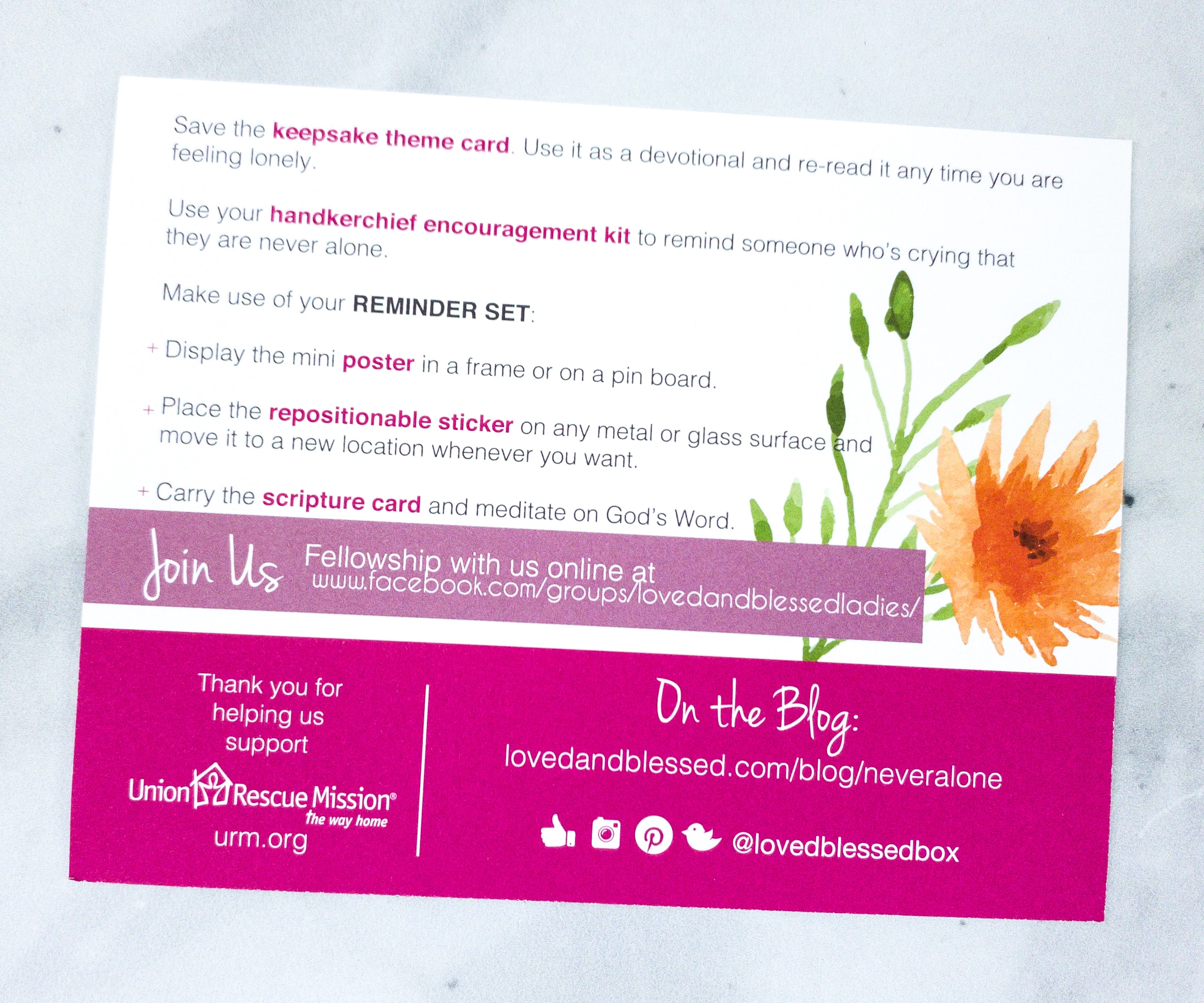 Listed at the back of the card are some reminders about the items inside the box. This box also supports the Union Rescue Mission.
Here's another info card! It features a heartwarming message:
We've prayed over this box and hope God will use it to speak to your heart.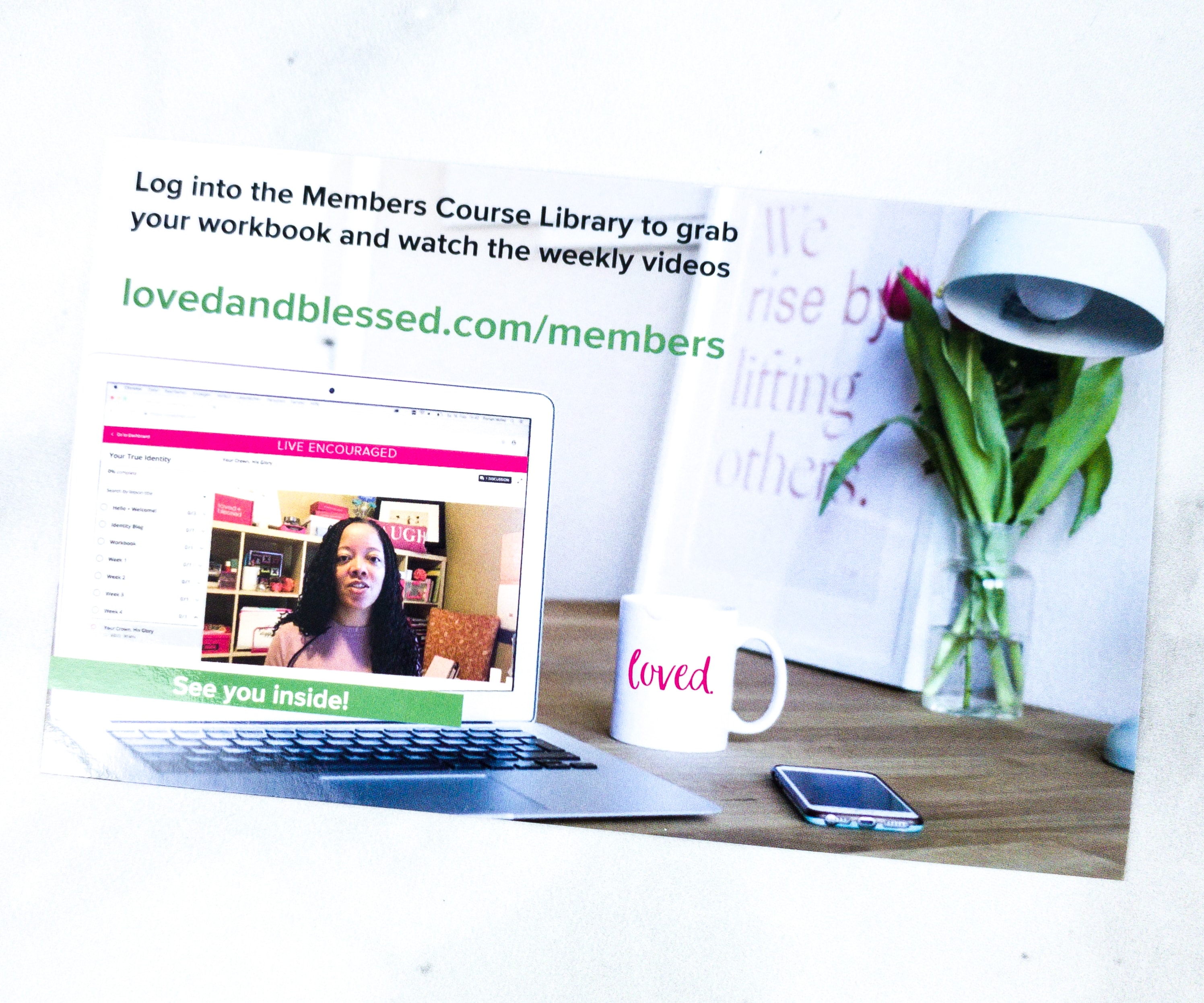 On the other side of the card, there's a reminder to log into the Members Course Library!
Everything in the March 2020 box!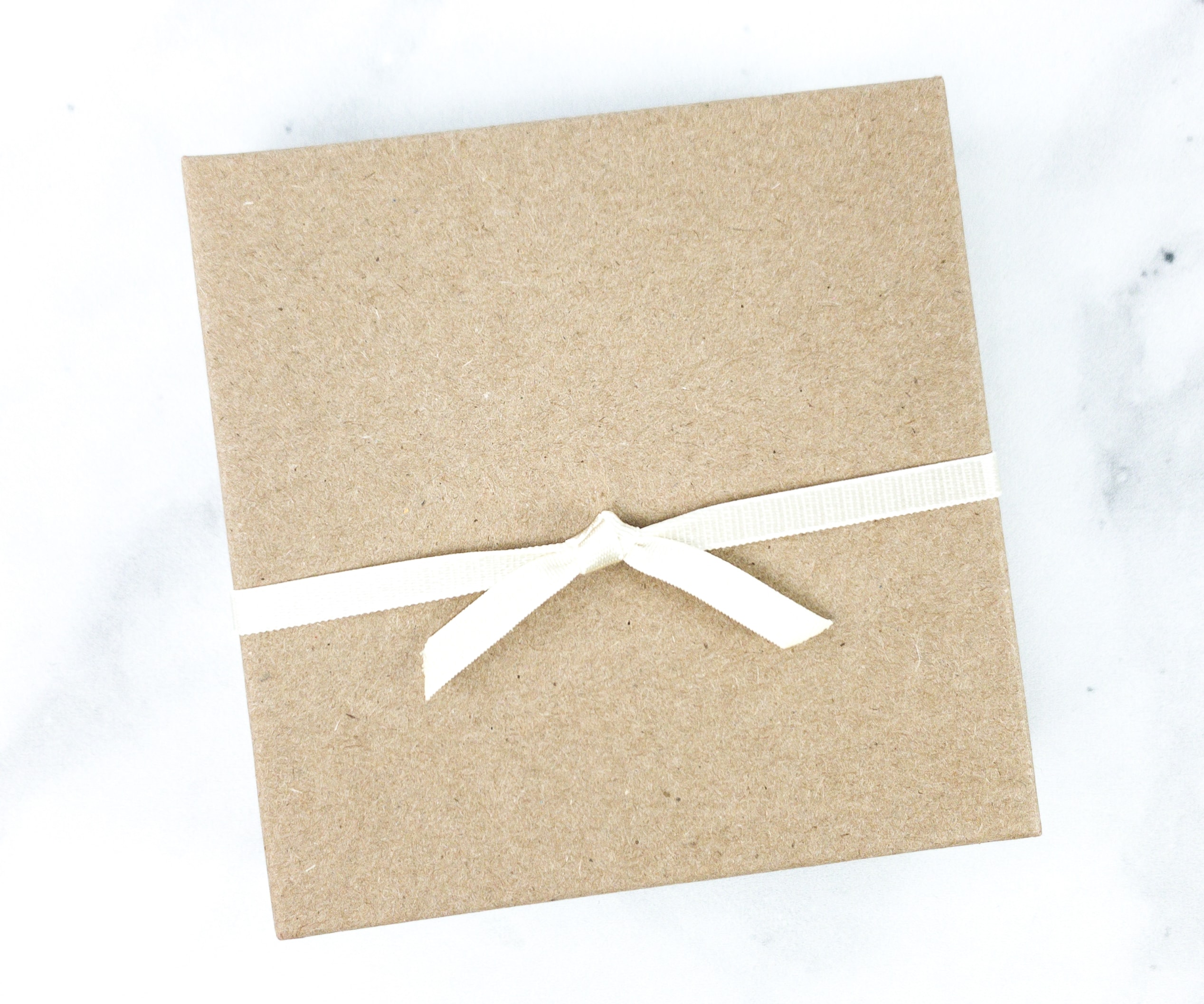 The first item is placed in a brown box, tied with a white ribbon.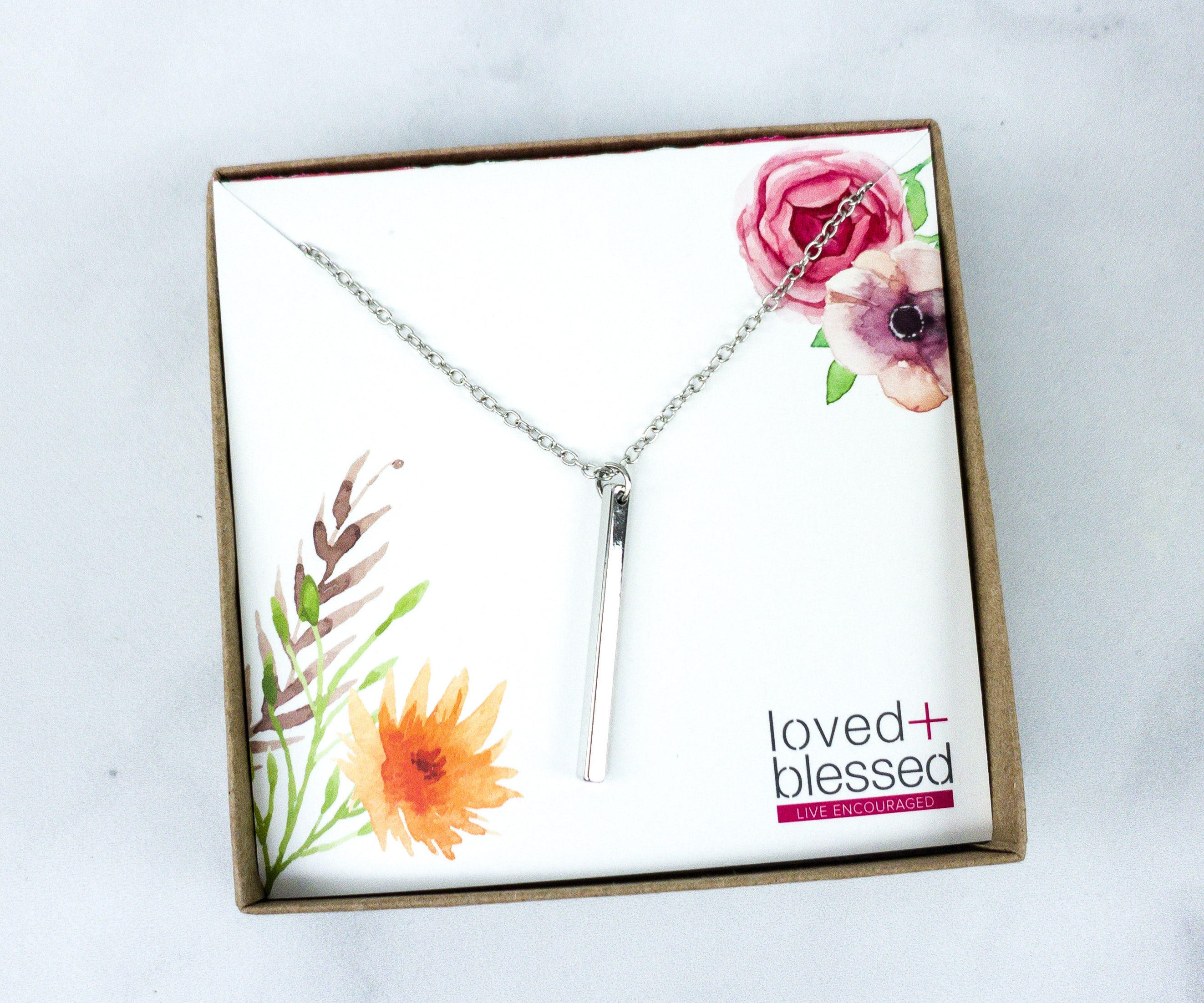 Necklace. It's a beautiful silver-colored necklace with a bar pendant.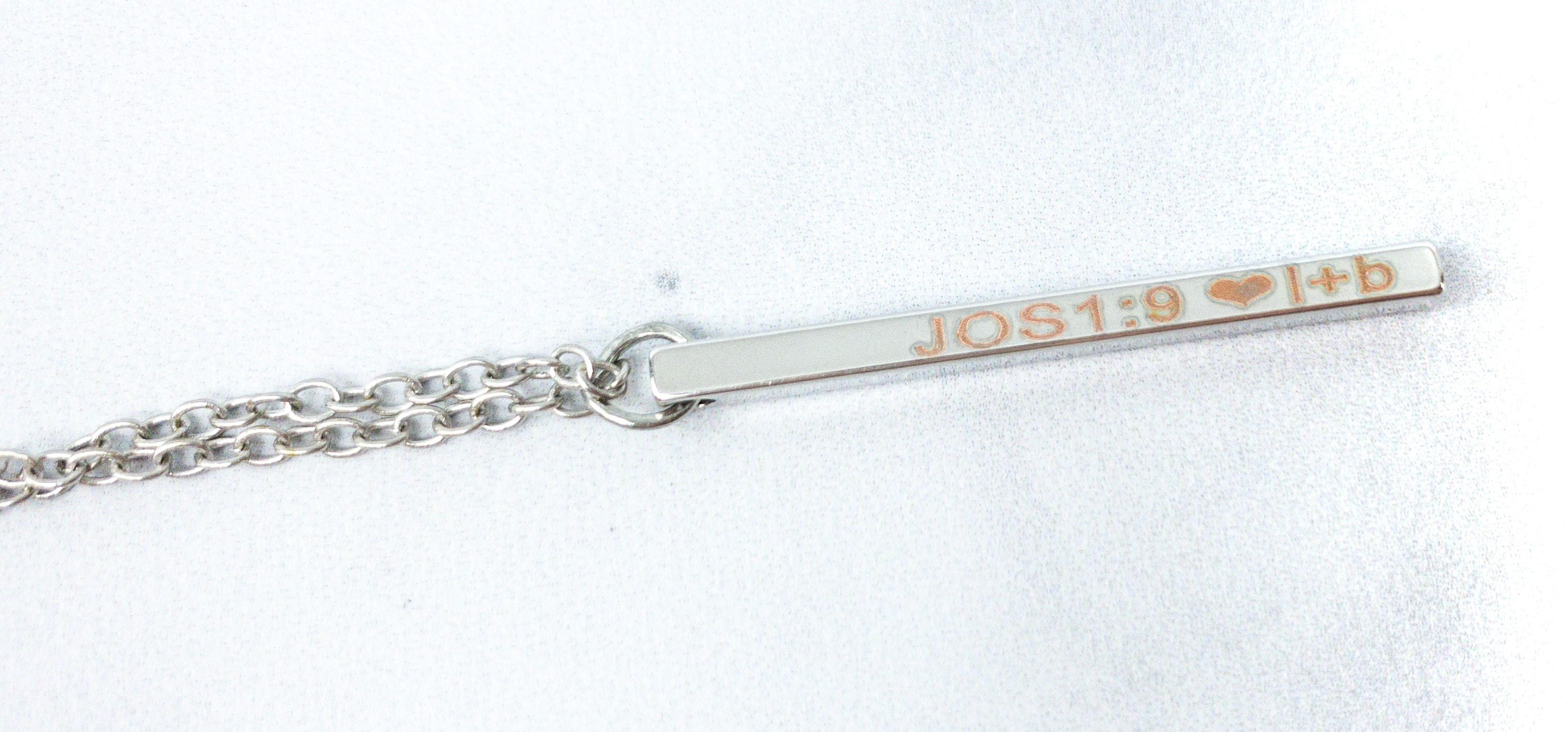 The pendant has scripture from Jos 1:9.
Have I not commanded you? Be strong and courageous. Do not be frightened, and do not be dismayed, for the Lord your God is with you wherever you go.
The necklace comes with an extender so you can adjust it easily.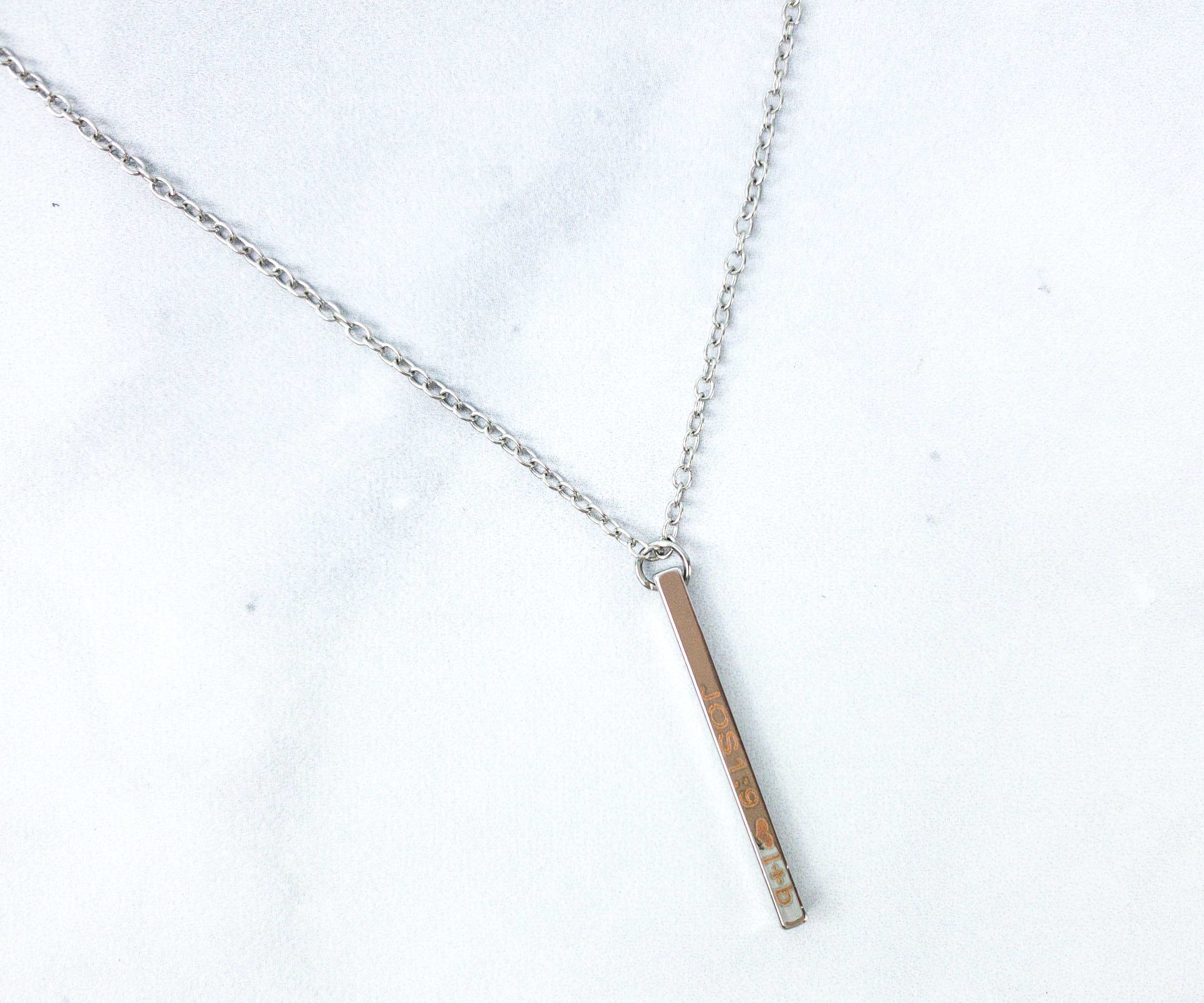 It's a minimalist accessory that will always remind me that God is with me!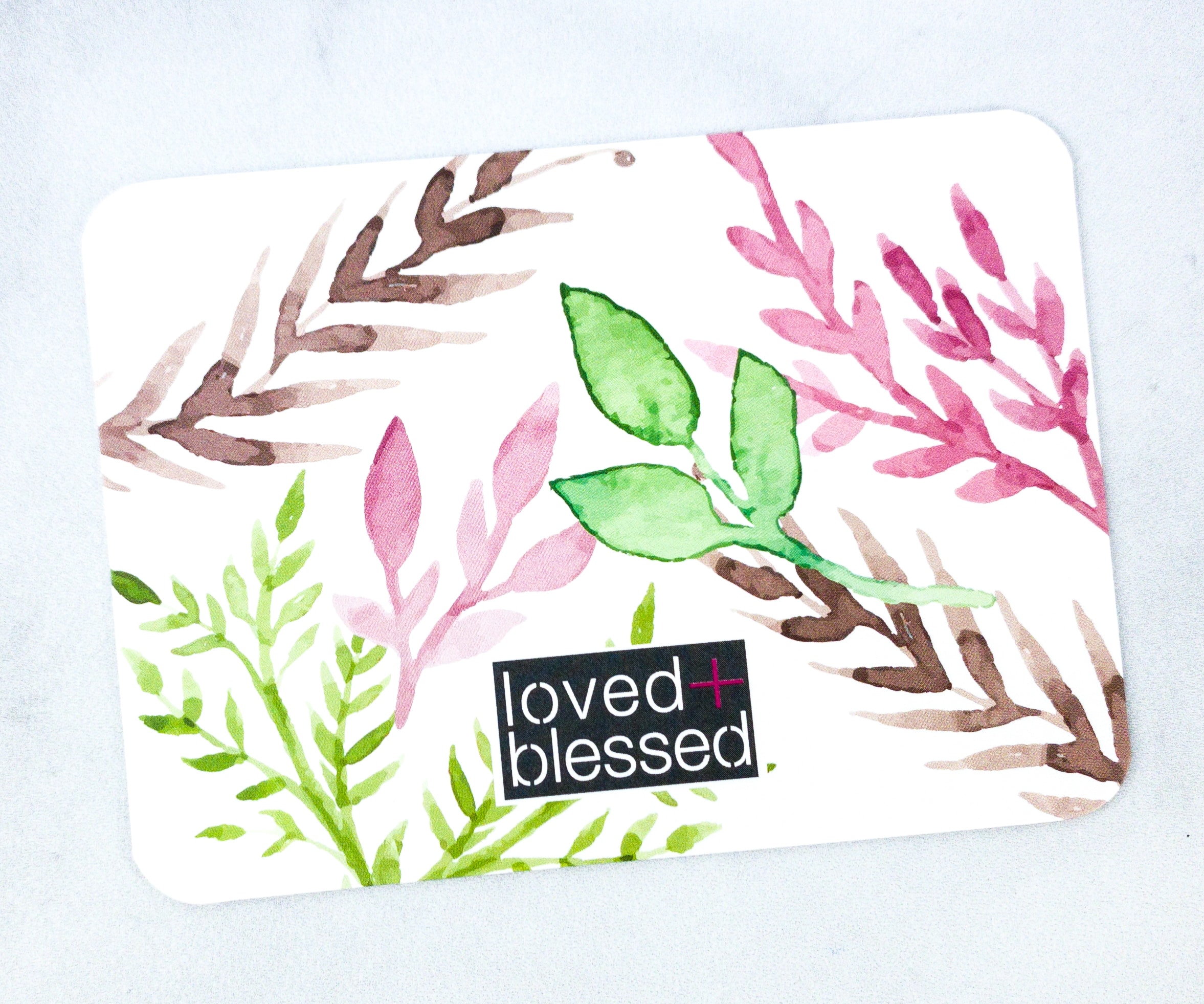 Scripture Card.  Every box contains a scripture card! This month, the card has beautiful and colorful leaf details in front.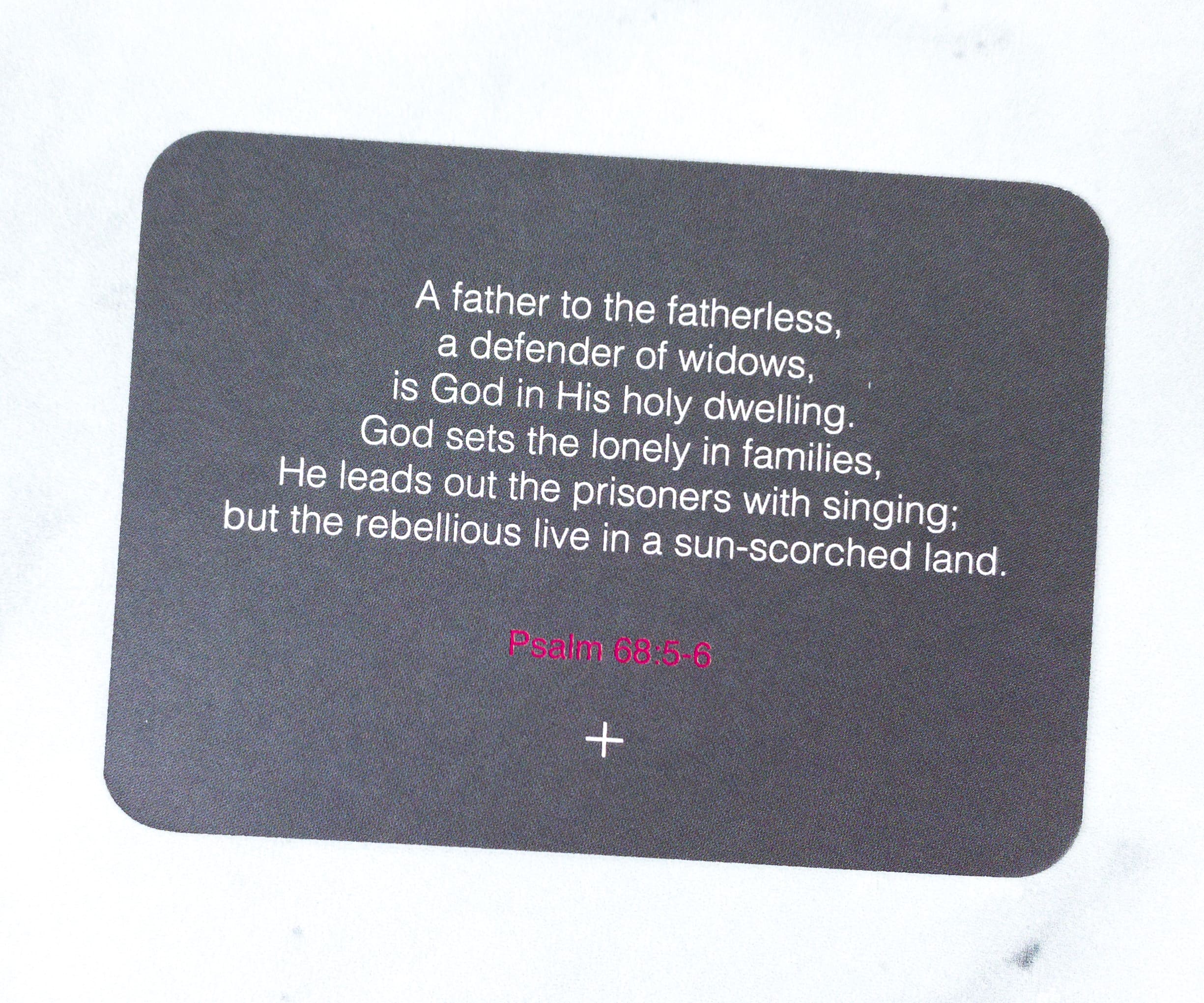 The scripture on the flip side is from Psalm 68:5-6.
A father to the fatherless, a defender of widows, is God in His holy dwelling. God sets the lonely in families, He leads out the prisoners with singing; but the rebellious live in a sun-scorched land.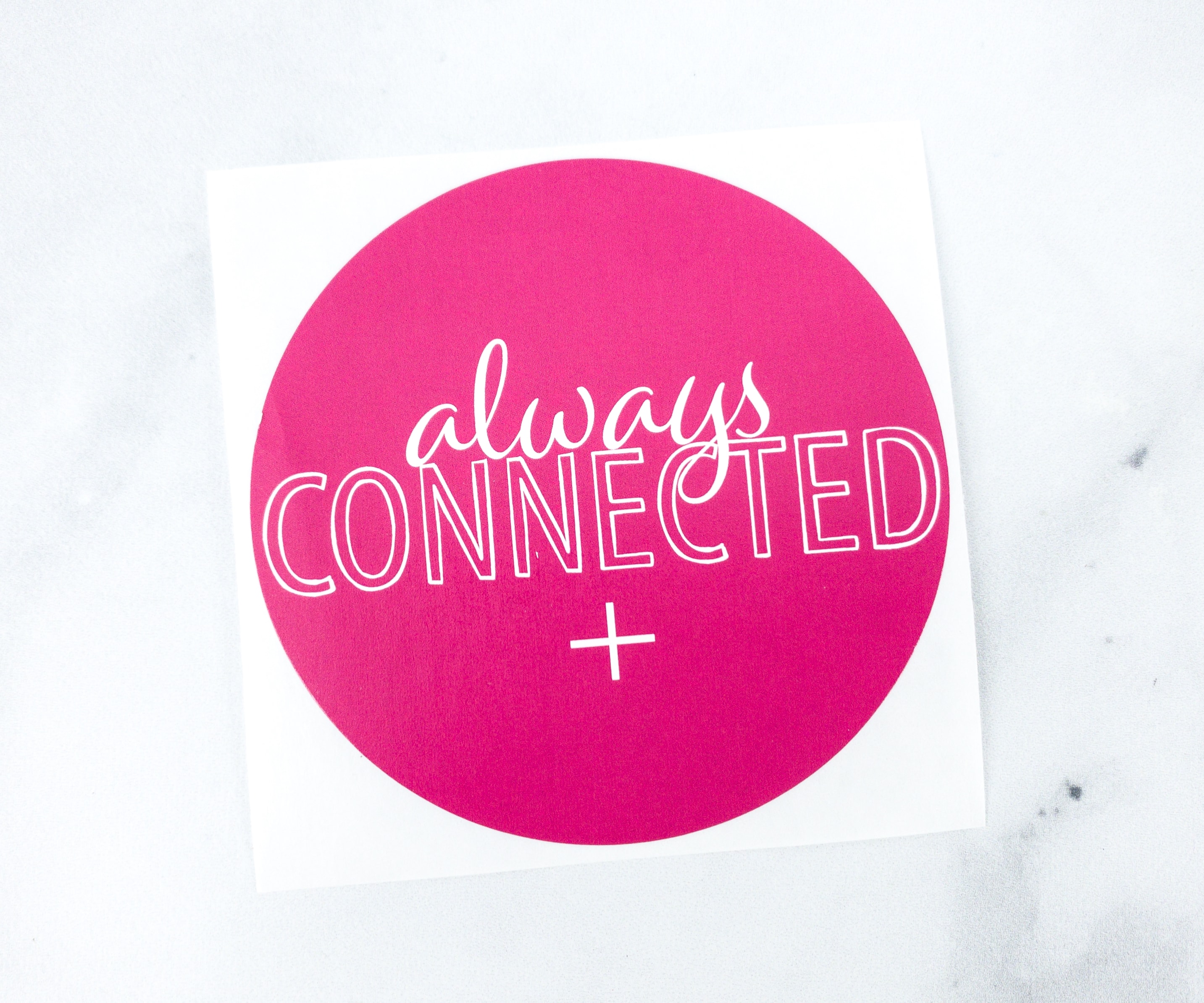 Sticker. The sticker reminds us that we're "always connected" with God and that we are never alone no matter what happens. The sticker is a nice addition to notebooks, laptops, or any flat surfaces you would like to decorate.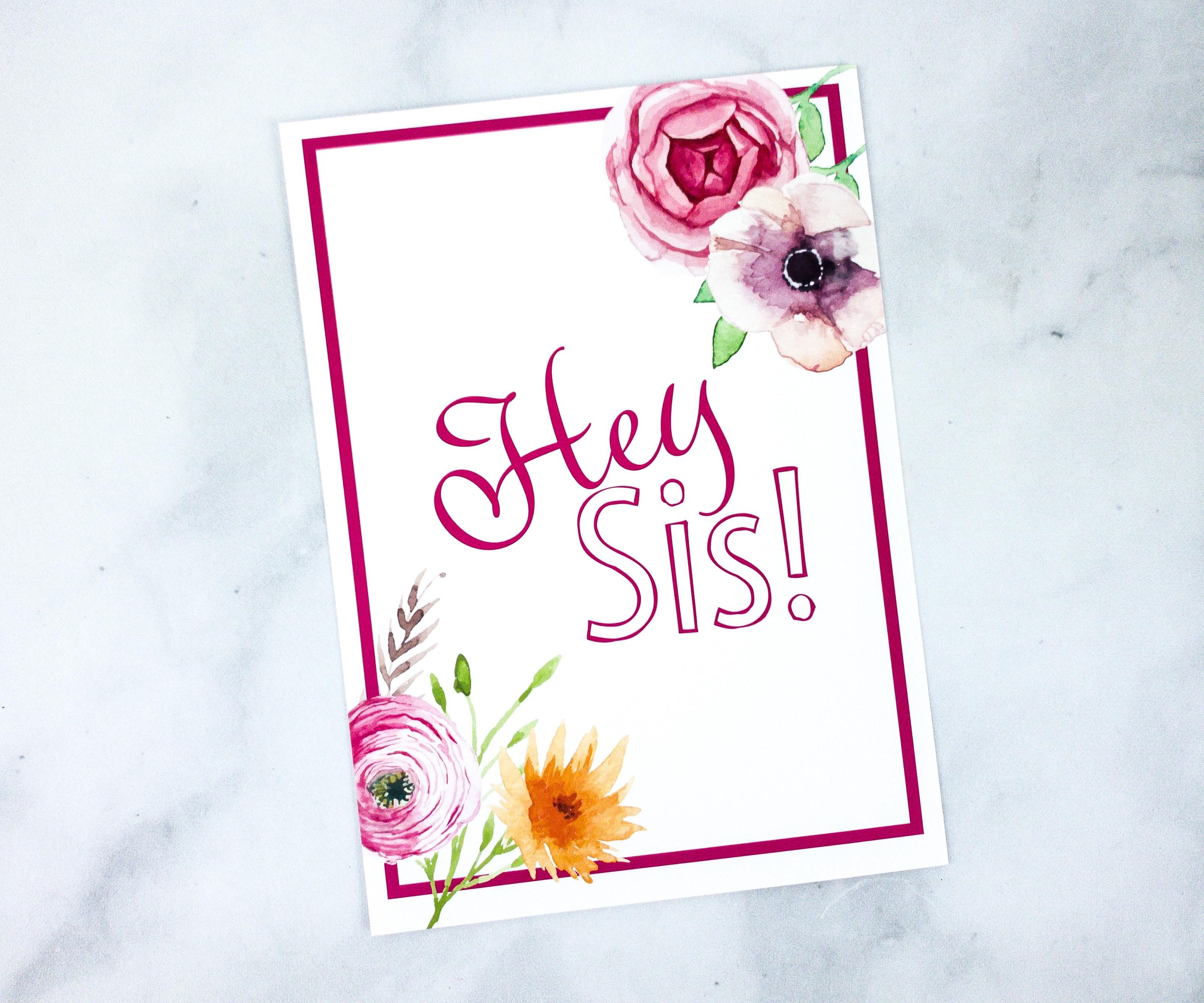 Poster. One of the things always look forward to in this box is the poster! This month, the poster is a beautiful floral-themed one with a nice sisterly message, it's like a woman close to your heart calling you to ensure that there's always someone by your side.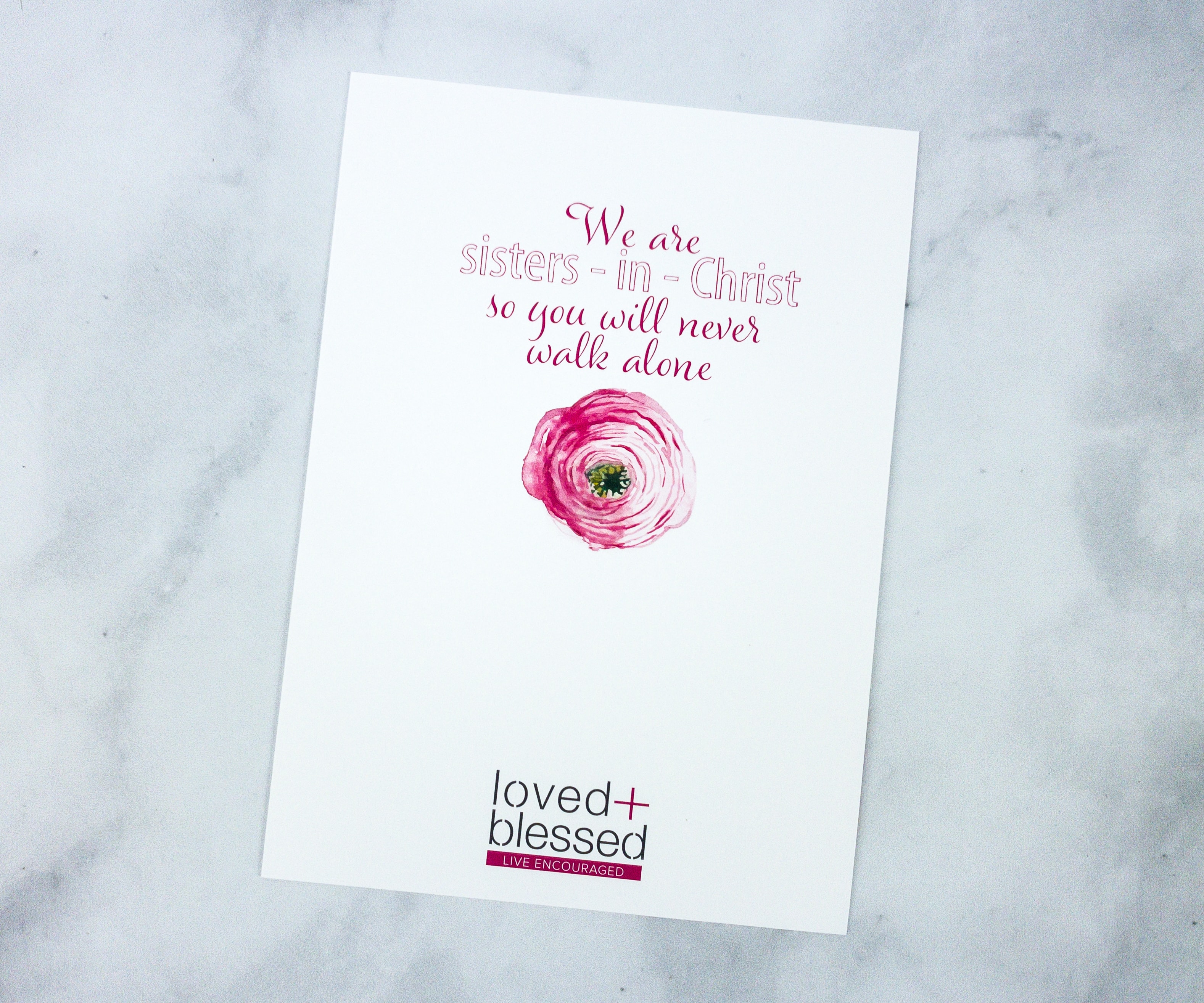 As always, there's another inspiring message on the flip side:
We are sisters-in-Christ so you will never walk alone.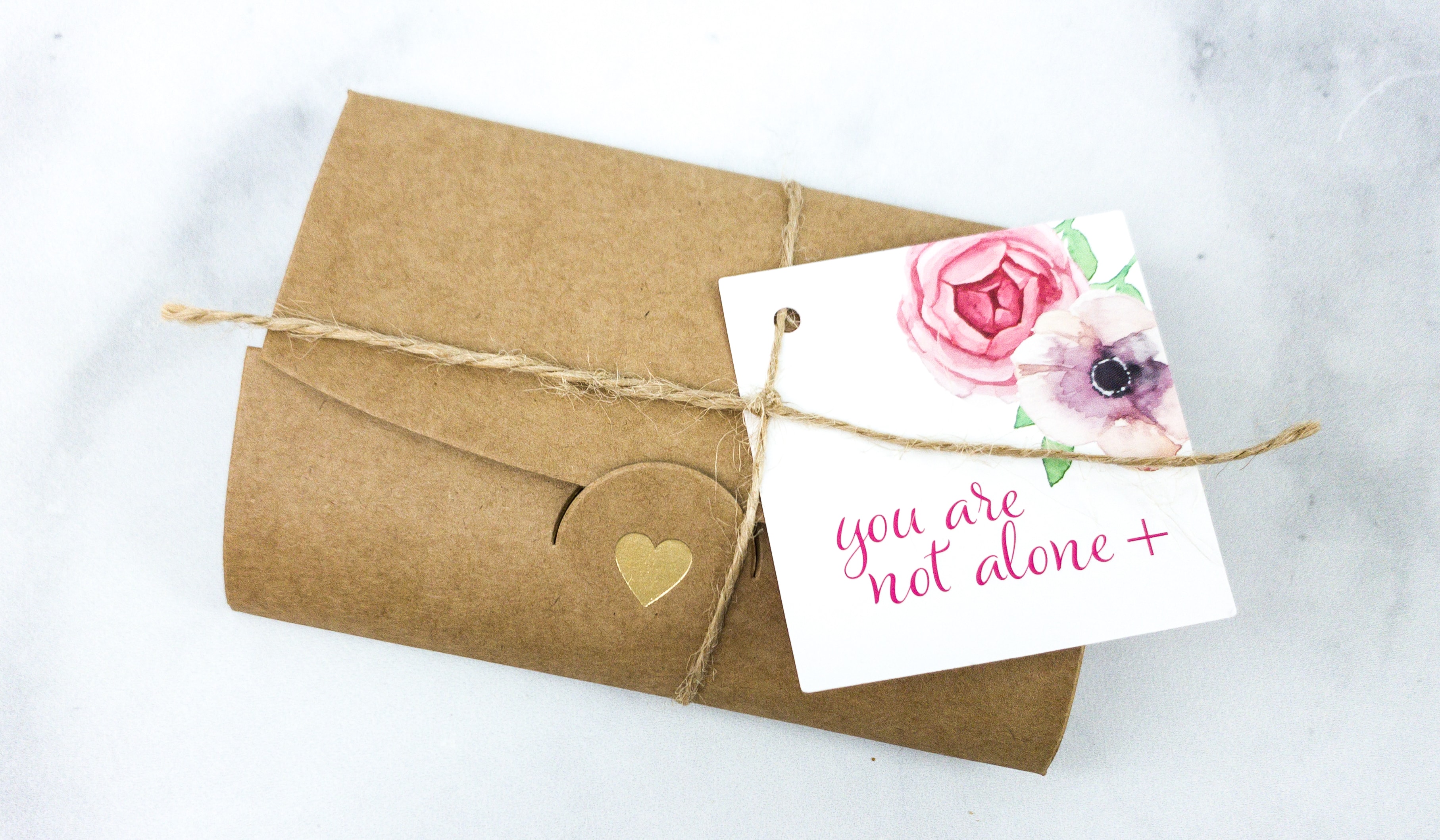 Handkerchief Encouragement Kit. The encouragement kit this month is placed in this beautiful pocket pie box, with a ribbon twine and an equally beautiful floral card that says "you are not alone".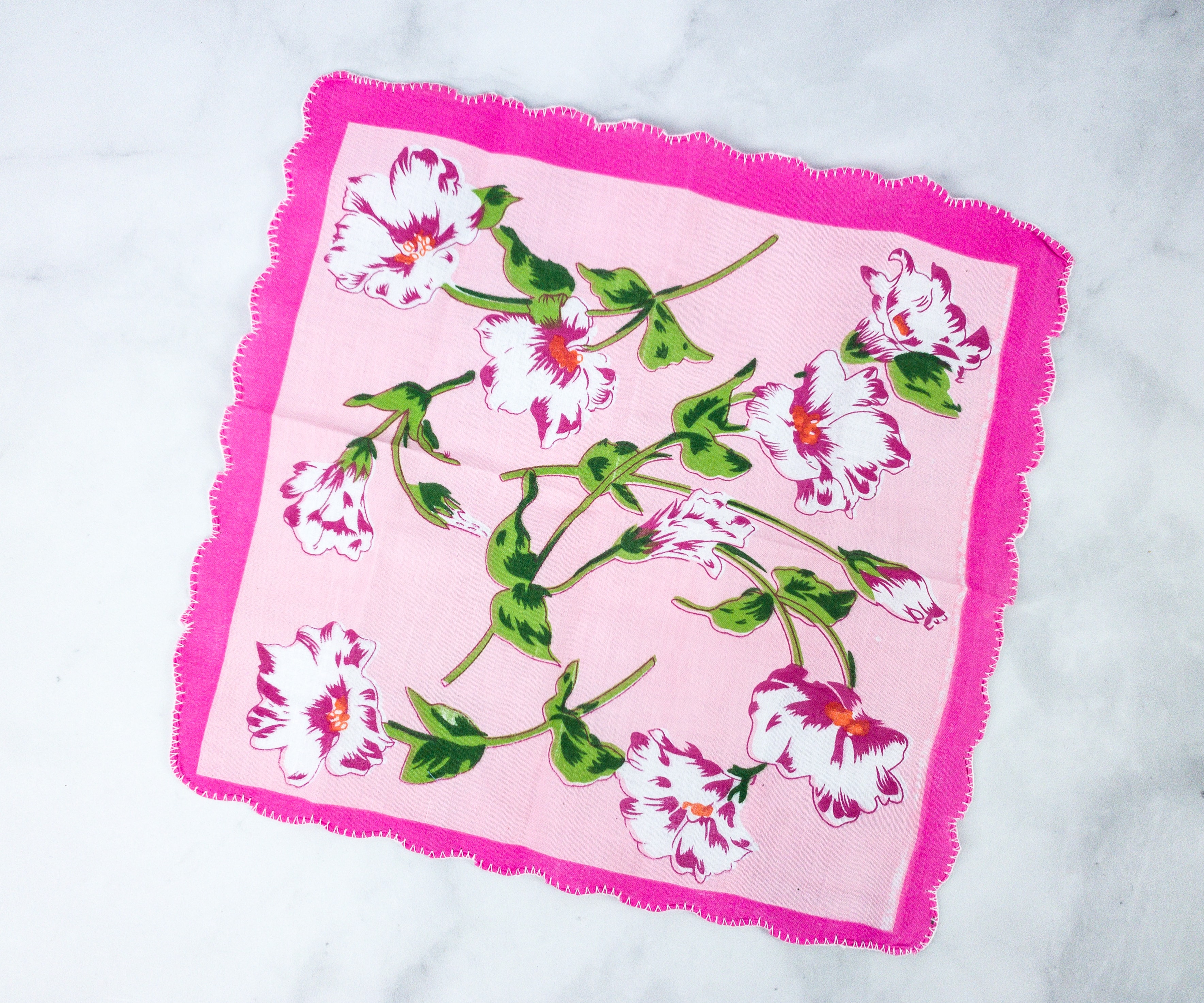 It contains a pink and chic floral handkerchief! It's so beautiful and it surely makes a nice and thoughtful gift to pass to a friend you want to cheer up and remind that they are not alone.
I love this month's theme! It's full of encouraging messages and reassurance that you will never be alone in this lifetime, as God will send people who will be with you, and that He's always by your side as well. It's a great feeling that in everything that you do, or everywhere you go, God's love and protection are always with you. It will give you the inspiration, courage, and will to always go on with life. My favorite item is definitely the handkerchief encouragement kit and I can't wait to share it with a loved one. I'm also looking forward to future boxes and more well-thought-out themes!
What did you think of Loved + Blessed this month?