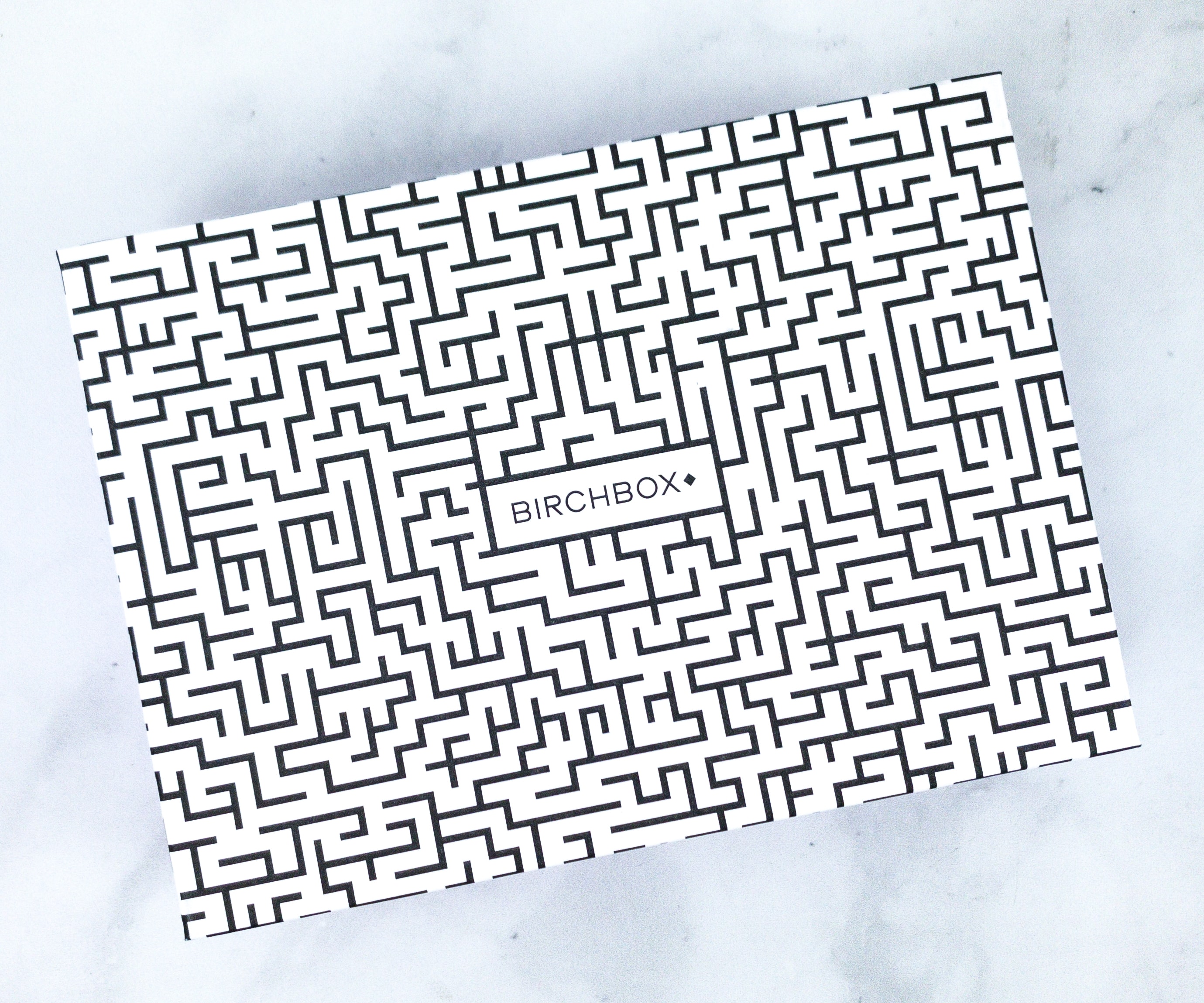 Birchbox is a beauty sampling subscription service that sends 5 new items each month so you can try before you buy. Birchbox is $15 a month and you can choose a monthly sample during selection time, let Birchbox decide, or pick a pre-curated box.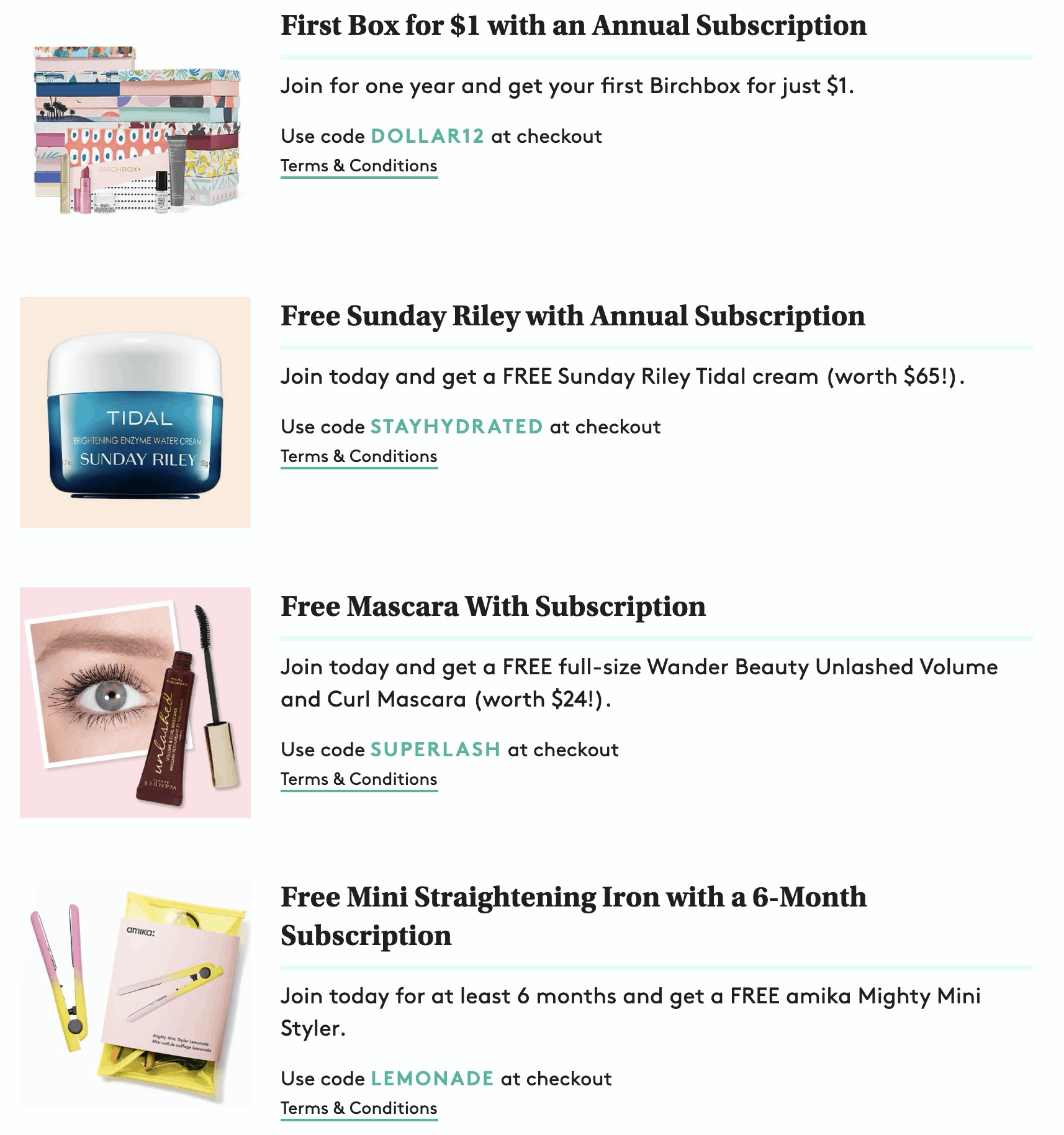 DEAL: Use one of these offers for a luxe freebie with your subscription – just visit Birchbox and use the code!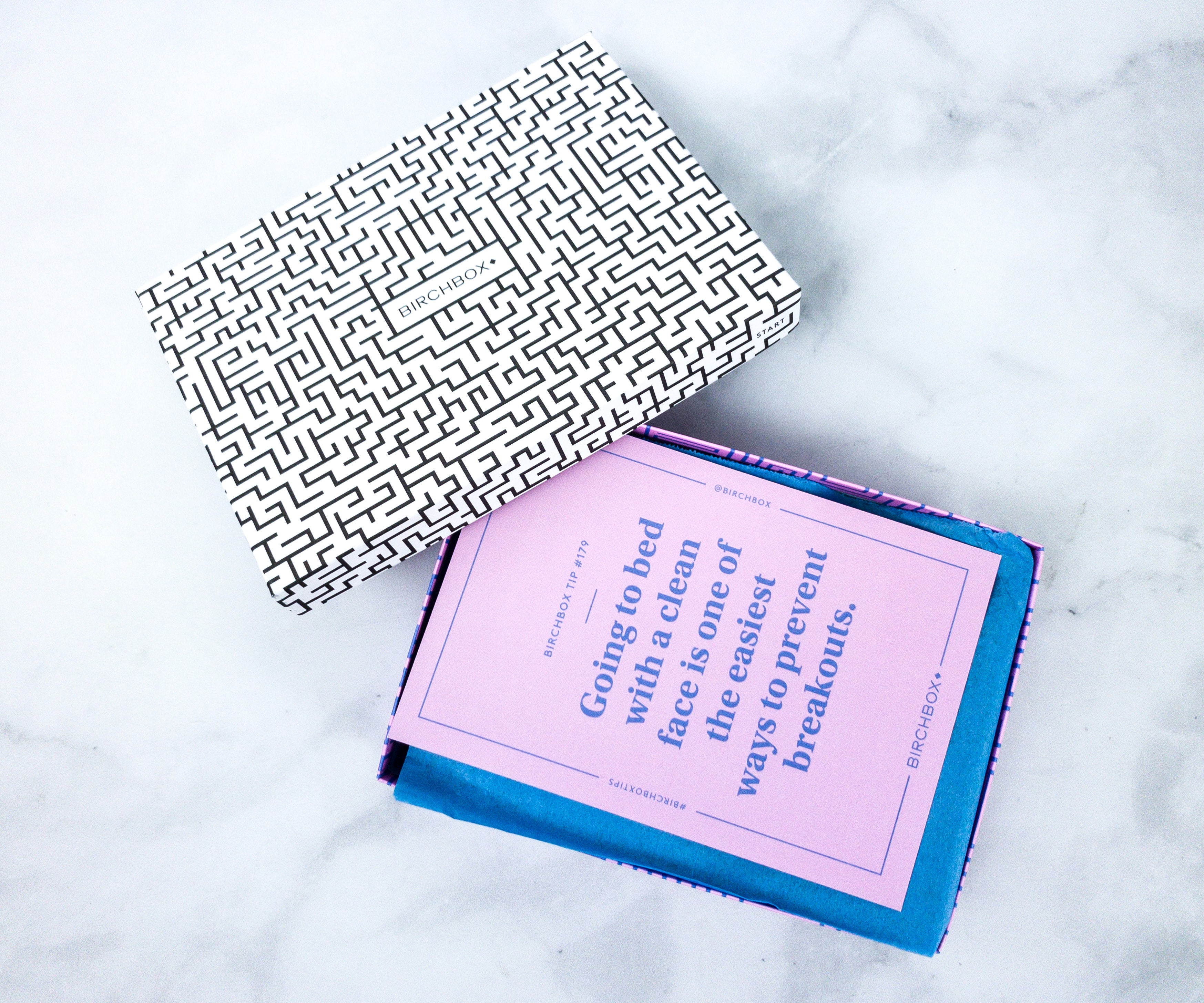 The box design looks like a maze!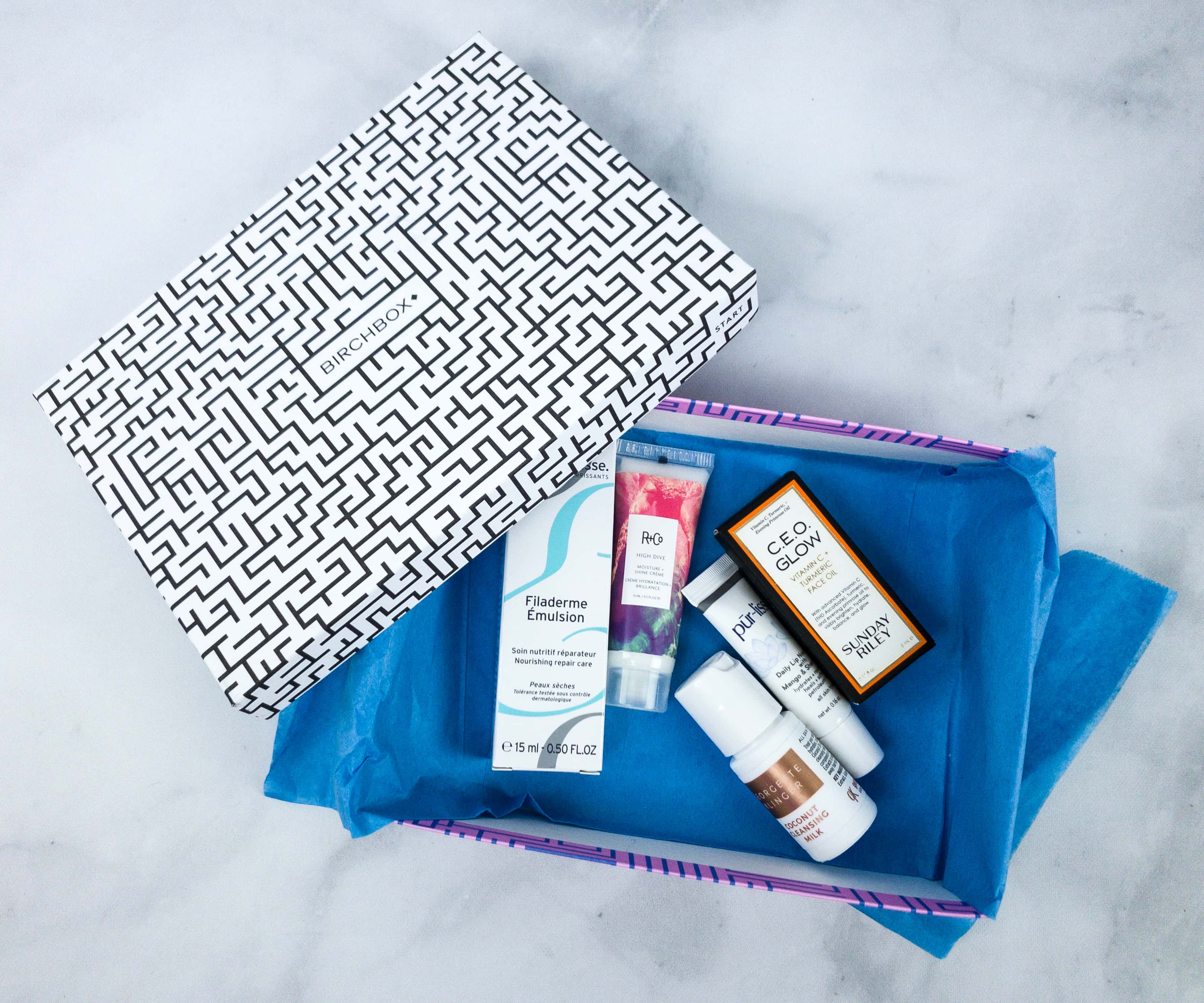 The items were wrapped in blue tissue paper.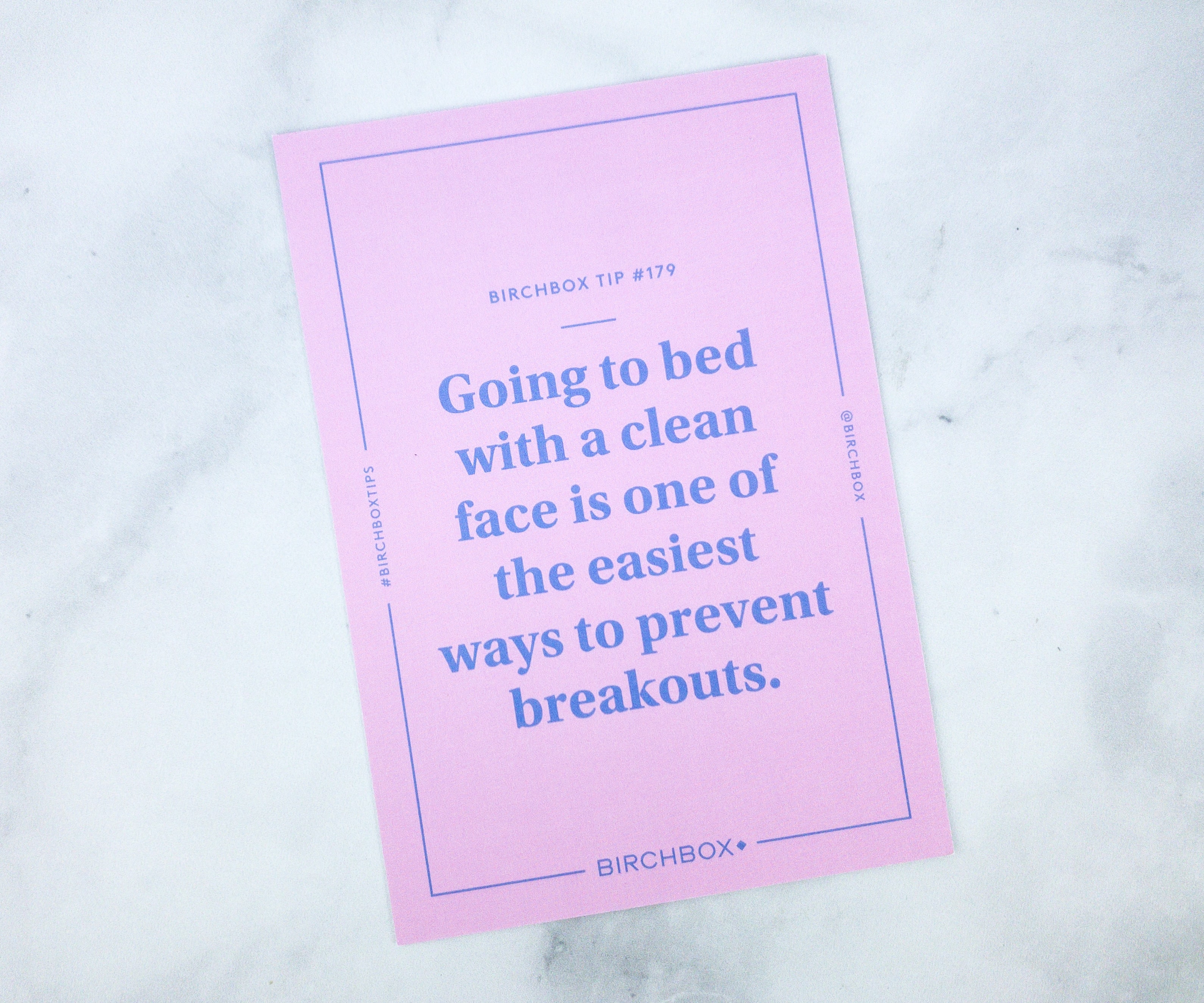 Birchbox Tip #179:
Going to bed with a clean face is one of the easiest ways to prevent breakouts.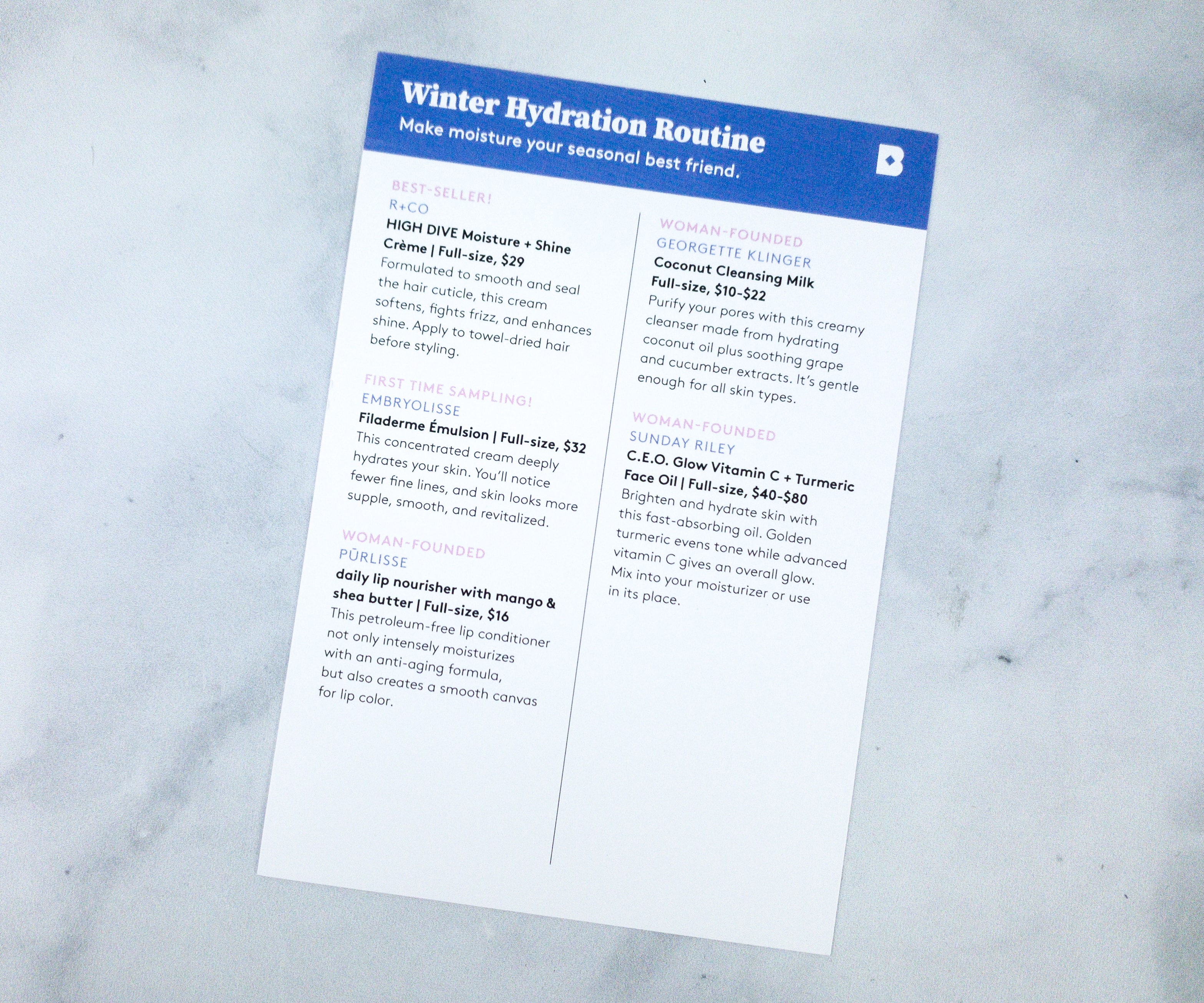 This is the Winter Hydration Routine Box. At the back, there are brief details on each item as well as the price if you were to buy the full size.
You can visit Birchbox.com/MyBox to easily see the details of your box, which I recommend because sometimes they have videos on the item product pages which I find useful.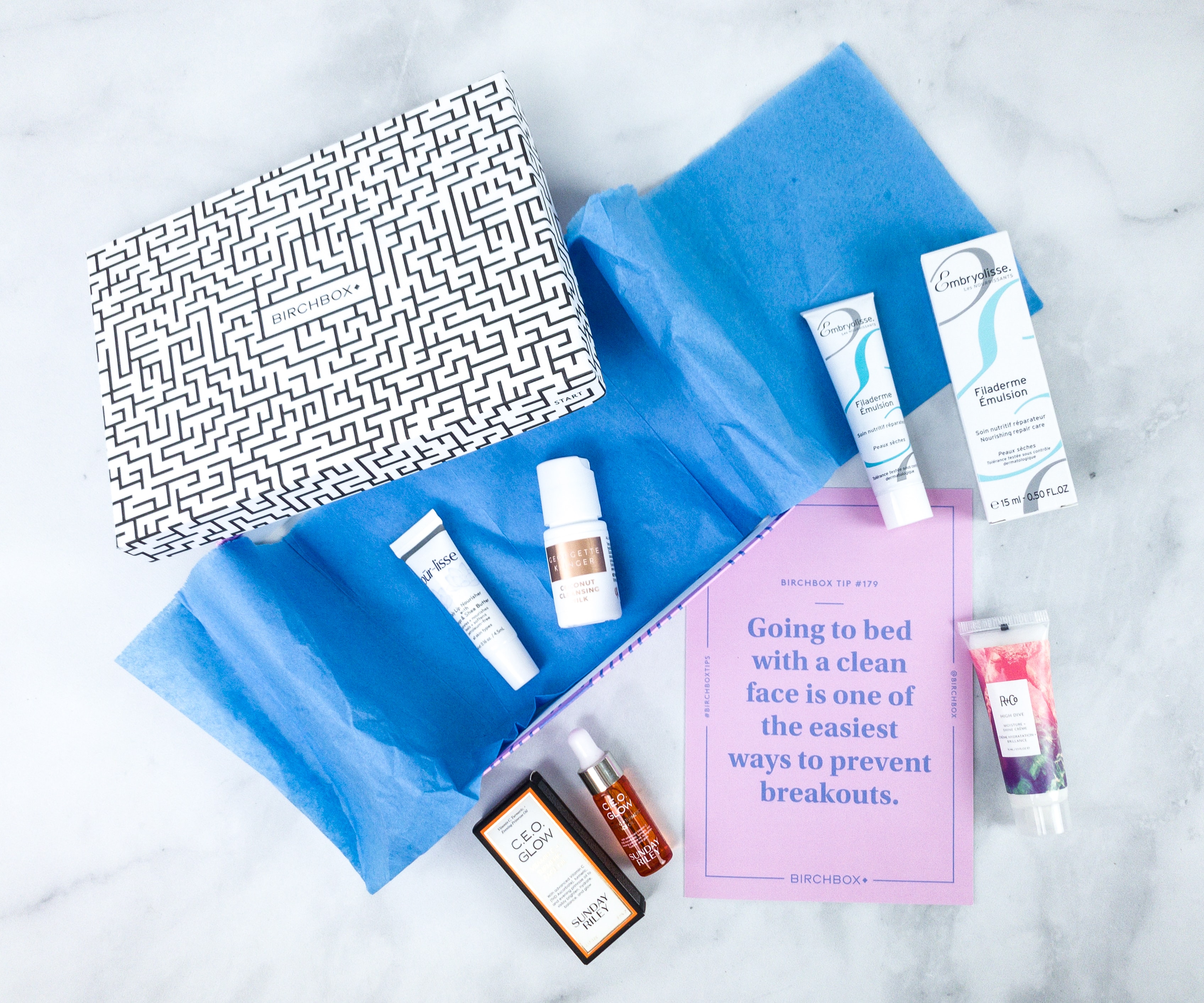 Everything in my February 2020 box!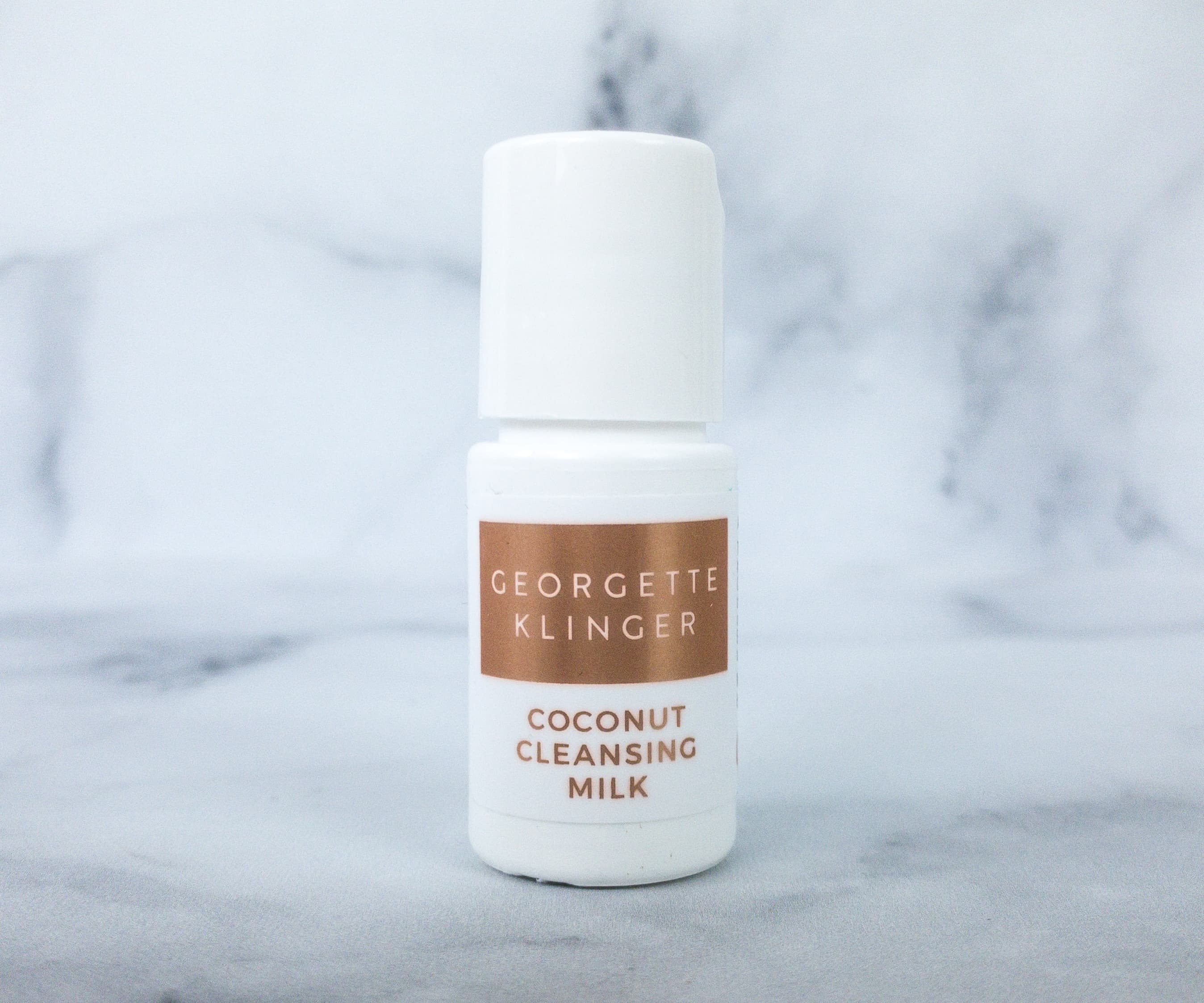 Georgette Linger Coconut Cleansing Milk ($1.65) There's no need for harsh formulas just get rid of makeup residue and dirt from your skin. This cleansing milk is gentle and non-drying, yet removes impurities and even targets blackheads and dark spots. It's packed with coconut oil and coconut extract, natural ingredients that rejuvenate the skin minus the adverse effects.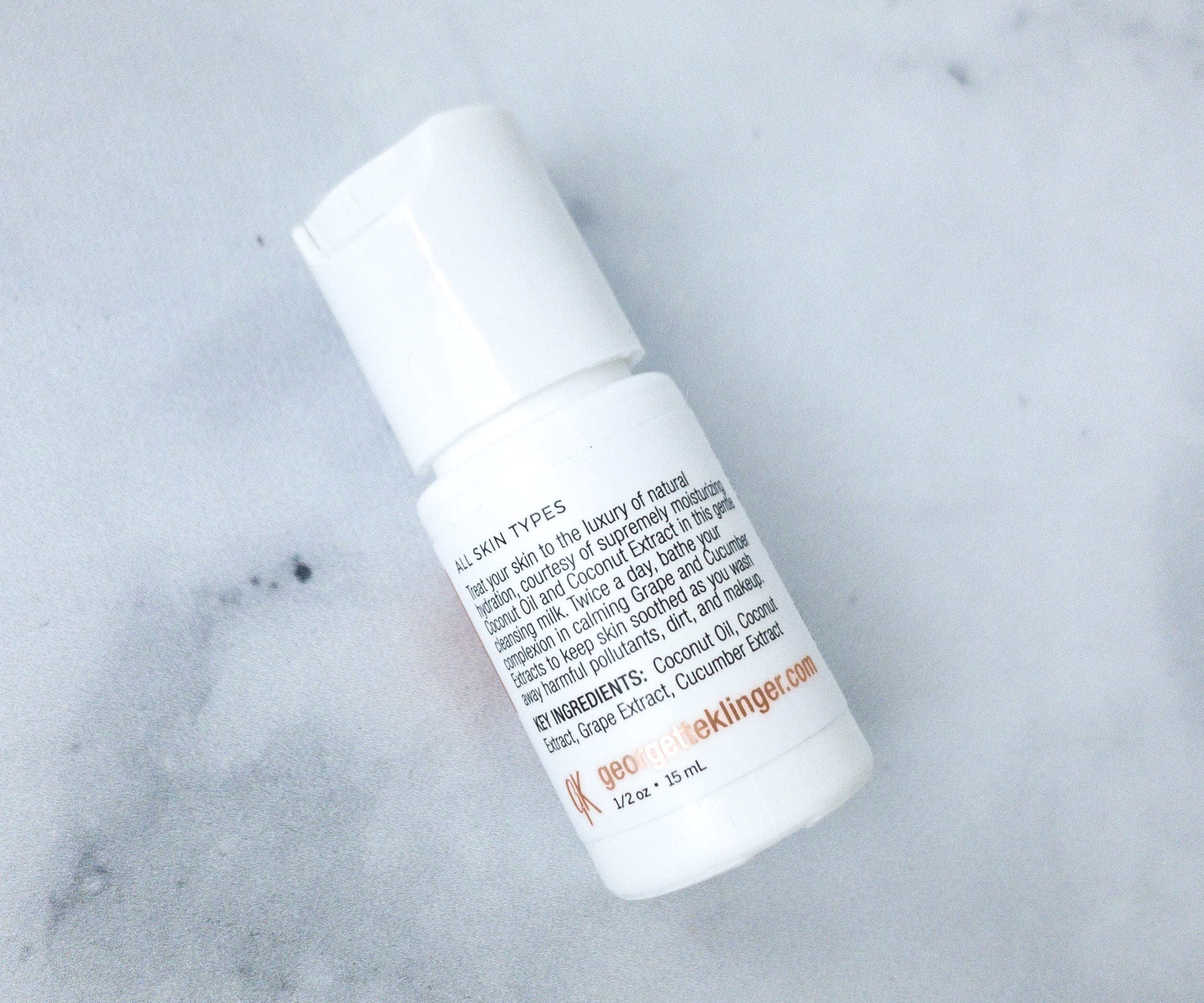 It also contains grapes and cucumber, known for their soothing properties. The formula works for those who have cystic acne, even teenagers. It doesn't foam but after rinsing with water, my skin does feel clean and refreshed!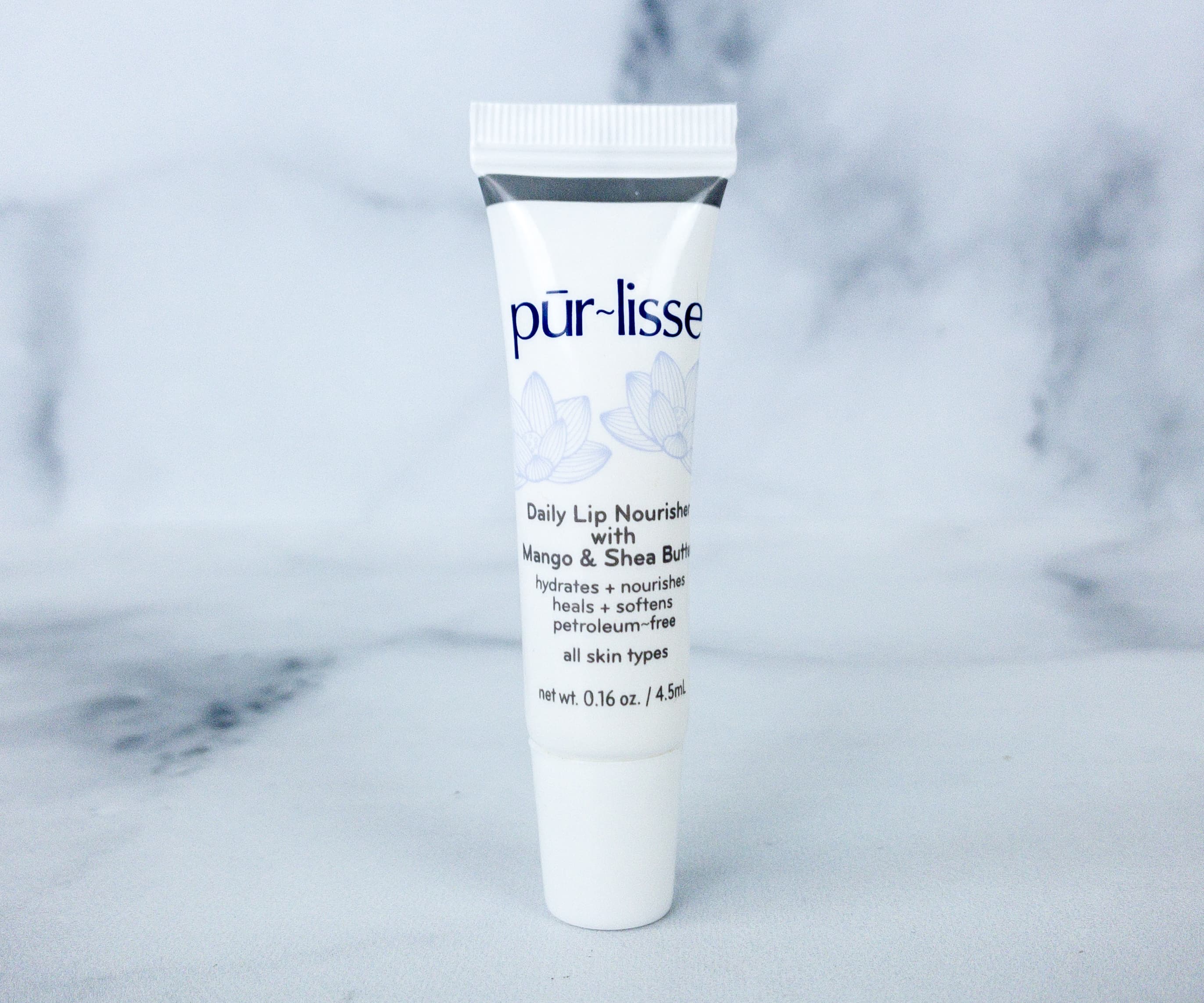 Pūrlisse Daily Lip Nourisher with Mango & Shea Butter ($10) Bye, chapped lips! This lip balm in a tube is amazing because it brings nourishment to the lips in just a few swipes. It's made with antioxidant-rich mango and hydrating shea butter, Since it comes in a travel-friendly tube, I can easily take it anywhere and apply it as needed. It's light, so you can wear this under your lipstick minus the heavy feeling!
R+CO High Dive Moisture + Shine Crème ($2.9) If you want extra shine and moisture for your locks, this hair styling cream is for you. The formula is light as air so it doesn't wear your hair down. It also softens each strand and reduces frizz. Another thing to love about the hair cream is its pleasant, long-lasting scent, composed of juniper berries, blood orange, rhubarb, leather accord, violet, and dark wood notes.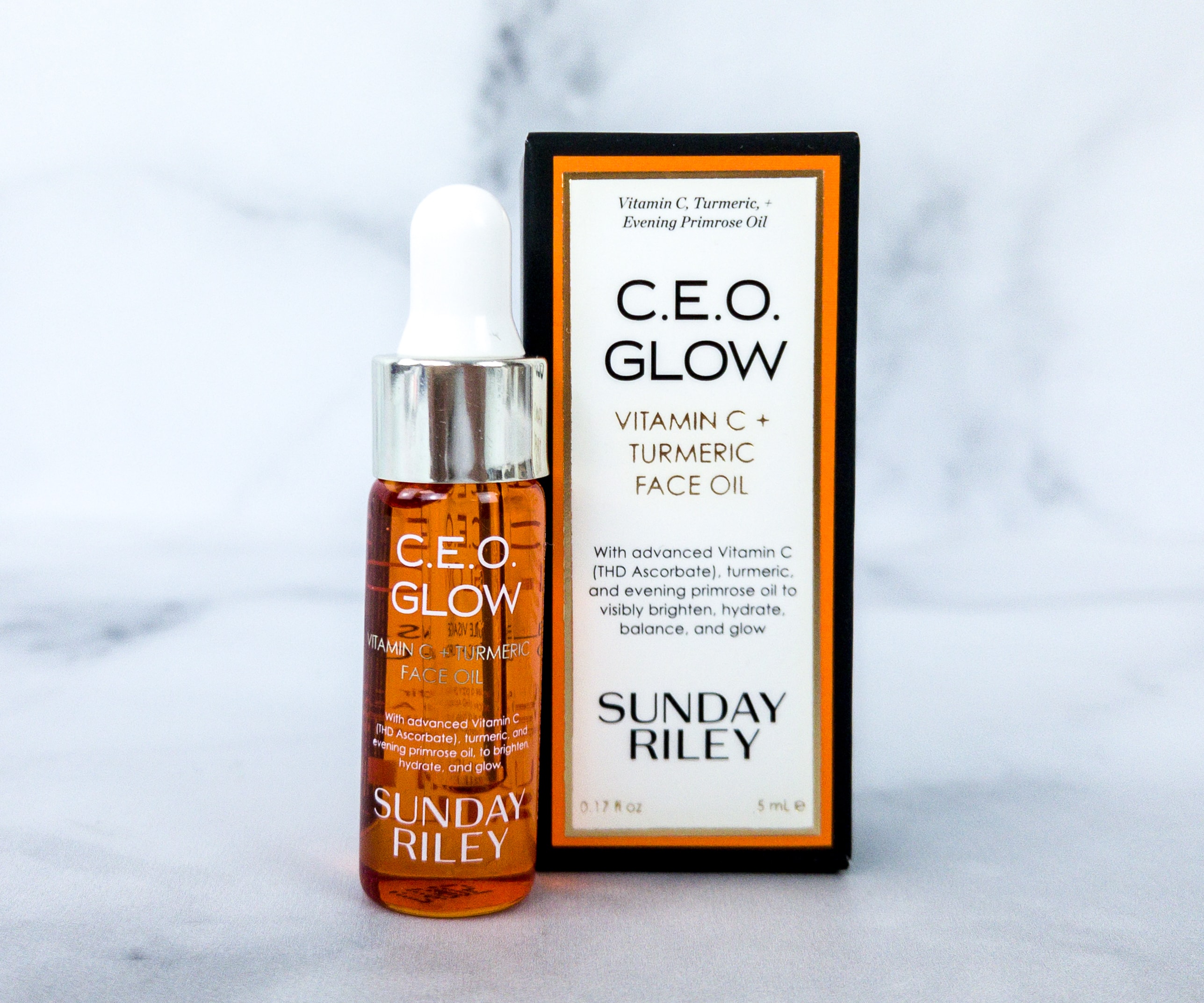 Sunday Riley C.E.O. Glow Vitamin C + Turmeric Face Oil ($13.33) This face oil works wonders on the skin, thanks to the powerful blend of brightening vitamin C and antioxidant-rich turmeric. It's lightweight and fast-absorbing, leaving your skin smooth and without the tacky feel that other oils have. As for the skin-brightening benefits, it takes continued and consistent use before you see results. The scent is unique, probably because it contains turmeric. It's not overwhelming though, so it's not really a problem. Three to four drops would be enough for each application.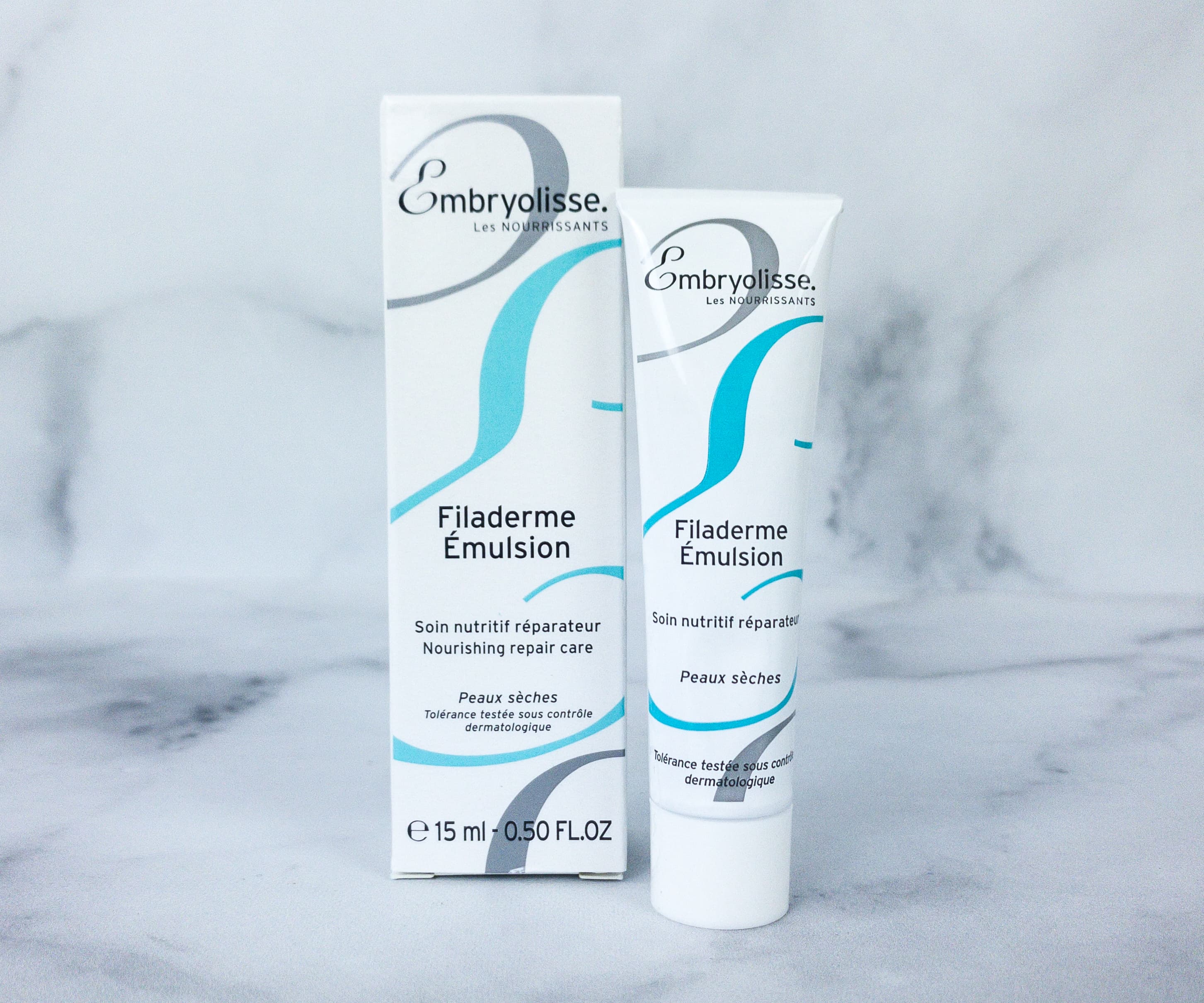 Embryolisse Filaderme Émulsion ($5.11) It's a hydrating and anti-aging cream ideal for combination and normal skin. It's recommended to be applied on the face and neck in the morning and evening for best results. A little goes a long way, you just have to spread it gently and wait for your skin to absorb it. Key ingredients include shea butter and botanical squalane which deliver hydration and improve skin elasticity.
Taking care of my skin is easier because there's Birchbox which introduces me to some great brands and skin-friendly products. I have no regrets in picking the Winter Hydration Routine box because it has everything I need to keep my skin well-hydrated this season. The gentle cleanser, face oil, and hydrating cream all work as promised! I also like the lip balm, which is now one of my daily essentials because it keeps my lips soft and supple. There's even a hair styling cream that brings shine and moisture without weighing hair down. The overall retail value is $33, and that's definitely impressive!
What do you think of the February 2020 Birchbox? What was your favorite item from your box?