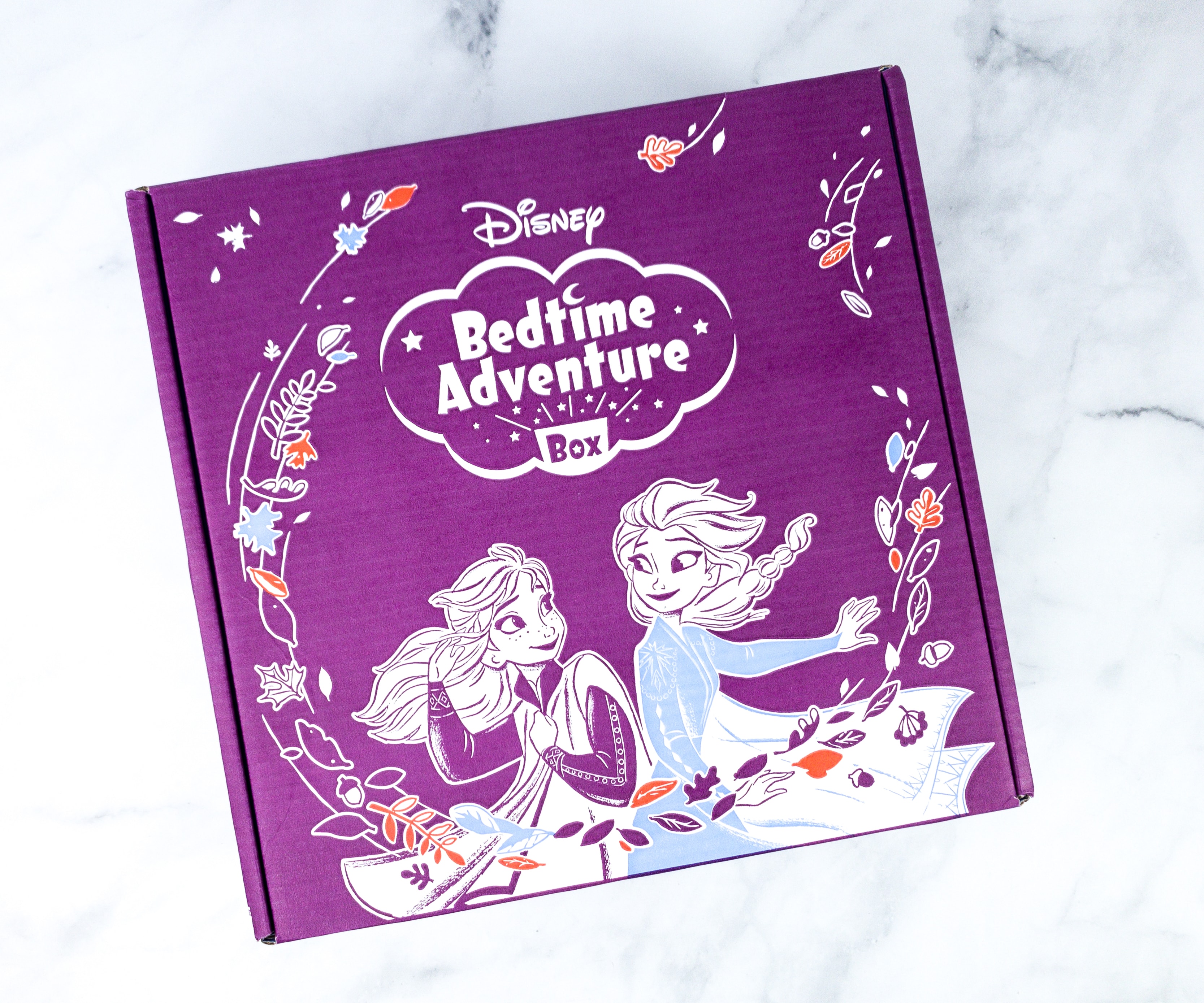 Disney Bedtime Adventure Subscription Box is a monthly Disney subscription that delivers bedtime items! Boxes include Disney pajamas, a storybook, stickers, a bath or grooming product, and bedtime activity cards! Subscription starts at $32.99 for the regular box and $59.99 for the Deluxe version, with discounts for longer subscriptions.
This is a review of the Deluxe version.
You can get this box on a month to month basis, but if you don't want it that frequently, just select a different option:
For one-year subscriptions, boxes are delivered monthly. For quarterly subscriptions, one box is delivered every 3 months. For customized schedules, the purchaser selects the months to receive a box.
When you sign up, you'll input your child's name, size, and pick a character for your first box!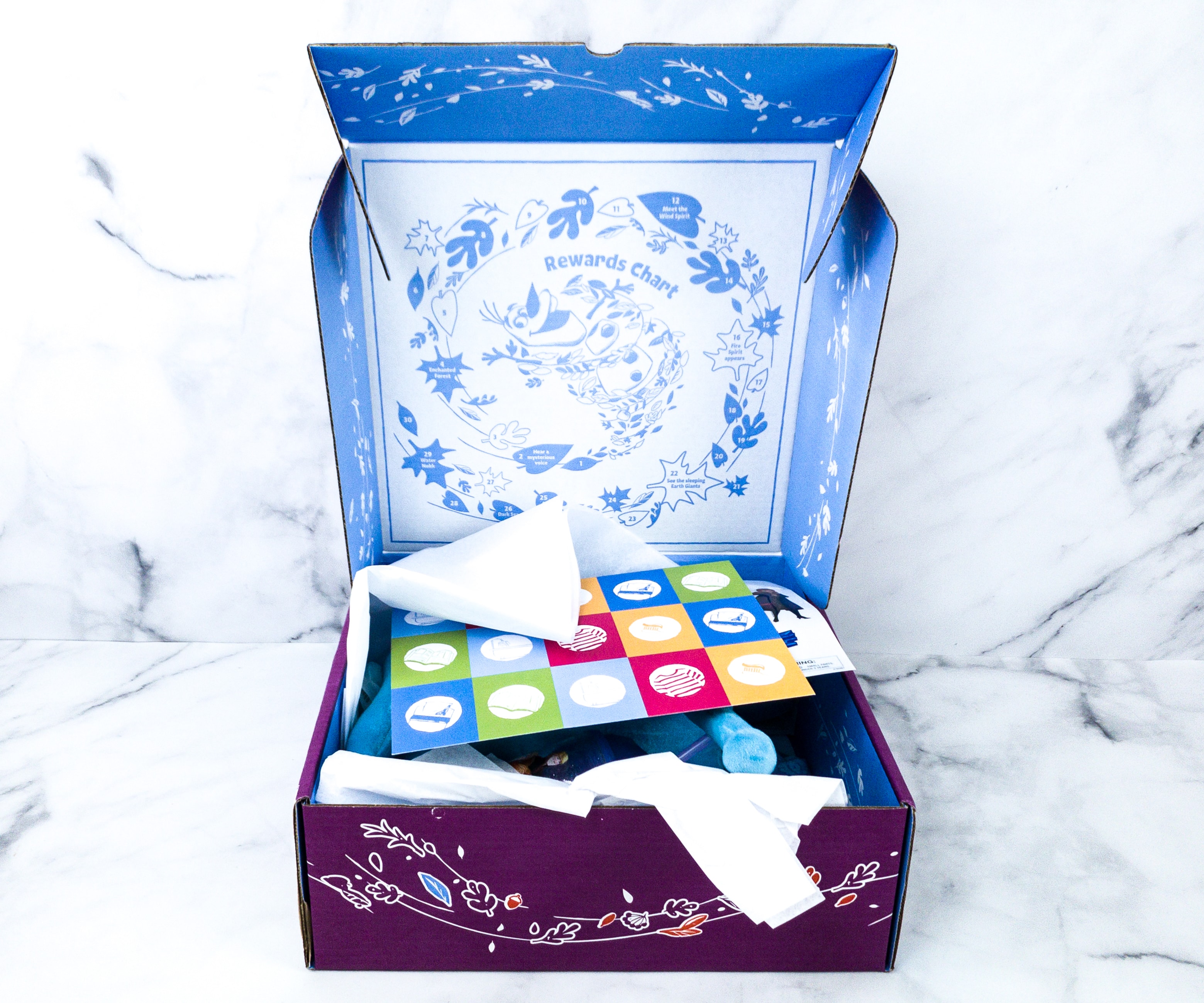 The box itself looks magical with all those doodles and images!
The goodies were wrapped with white paper.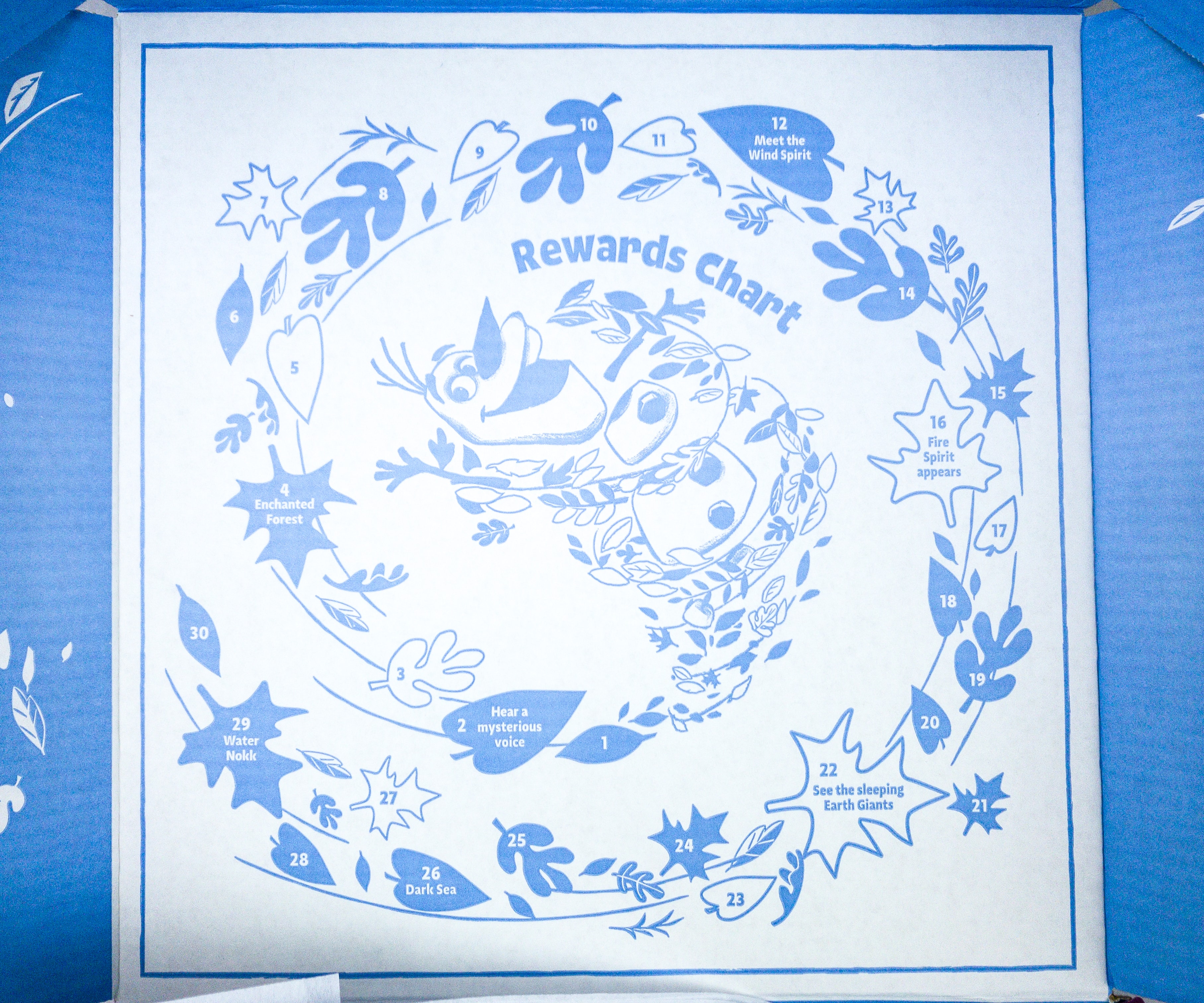 Here is this month's rewards chart!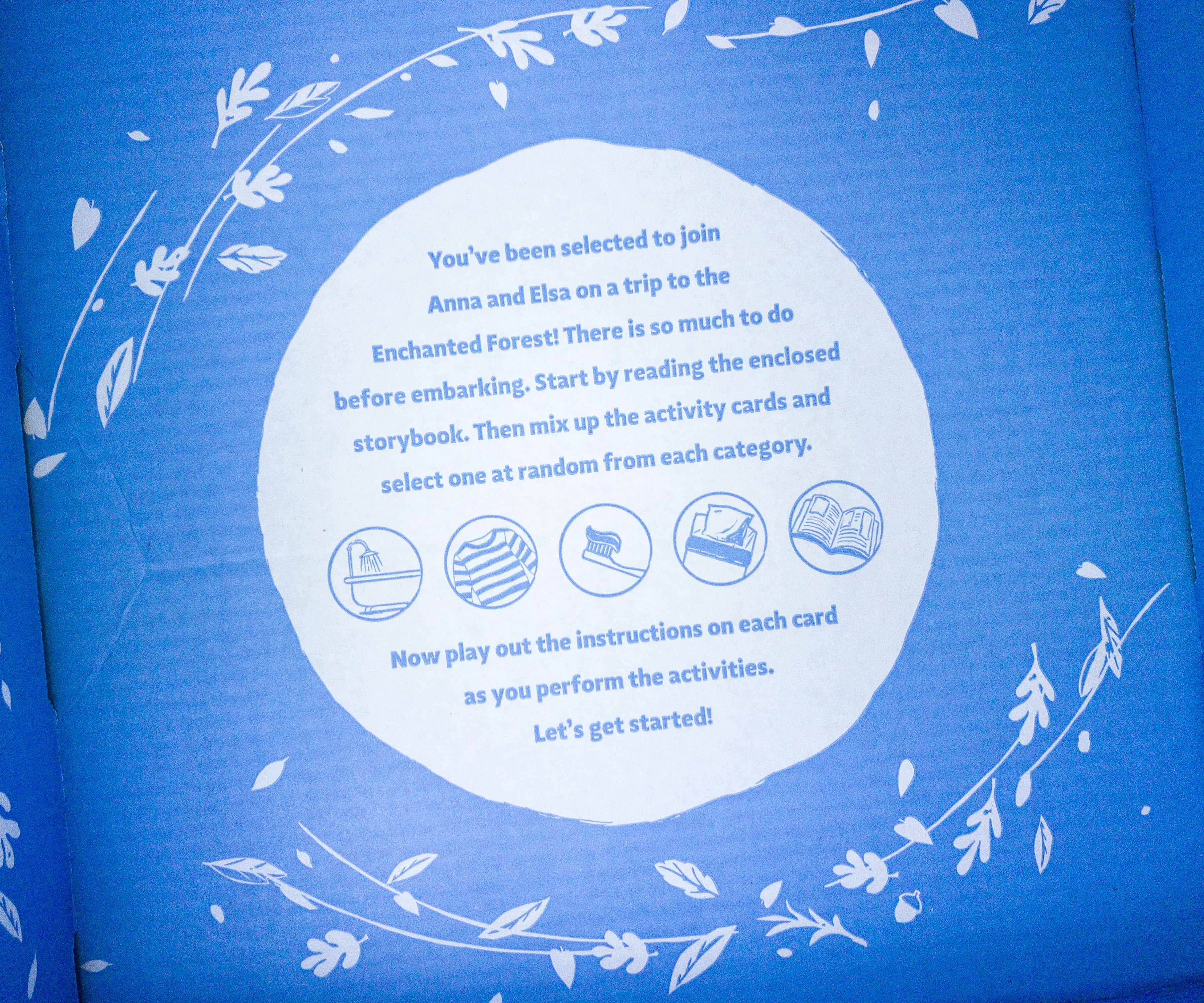 The bottom of the box contains a message from Disney Bedtime Adventure informing us of the challenge!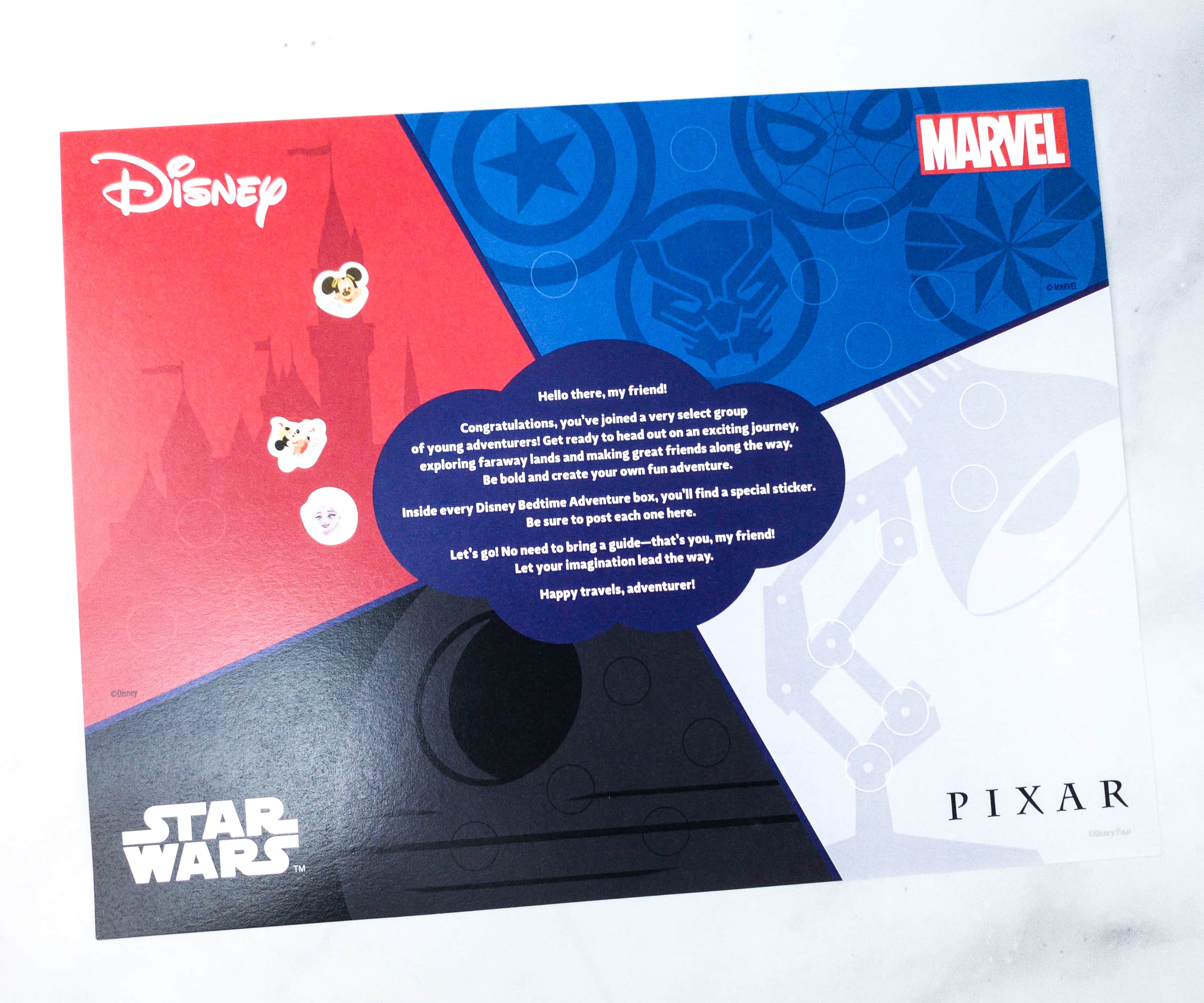 This is our third box and we got another special sticker for our card!
Now we have the Elsa sticker as an addition to our growing Disney Bedtime Adventures sticker board!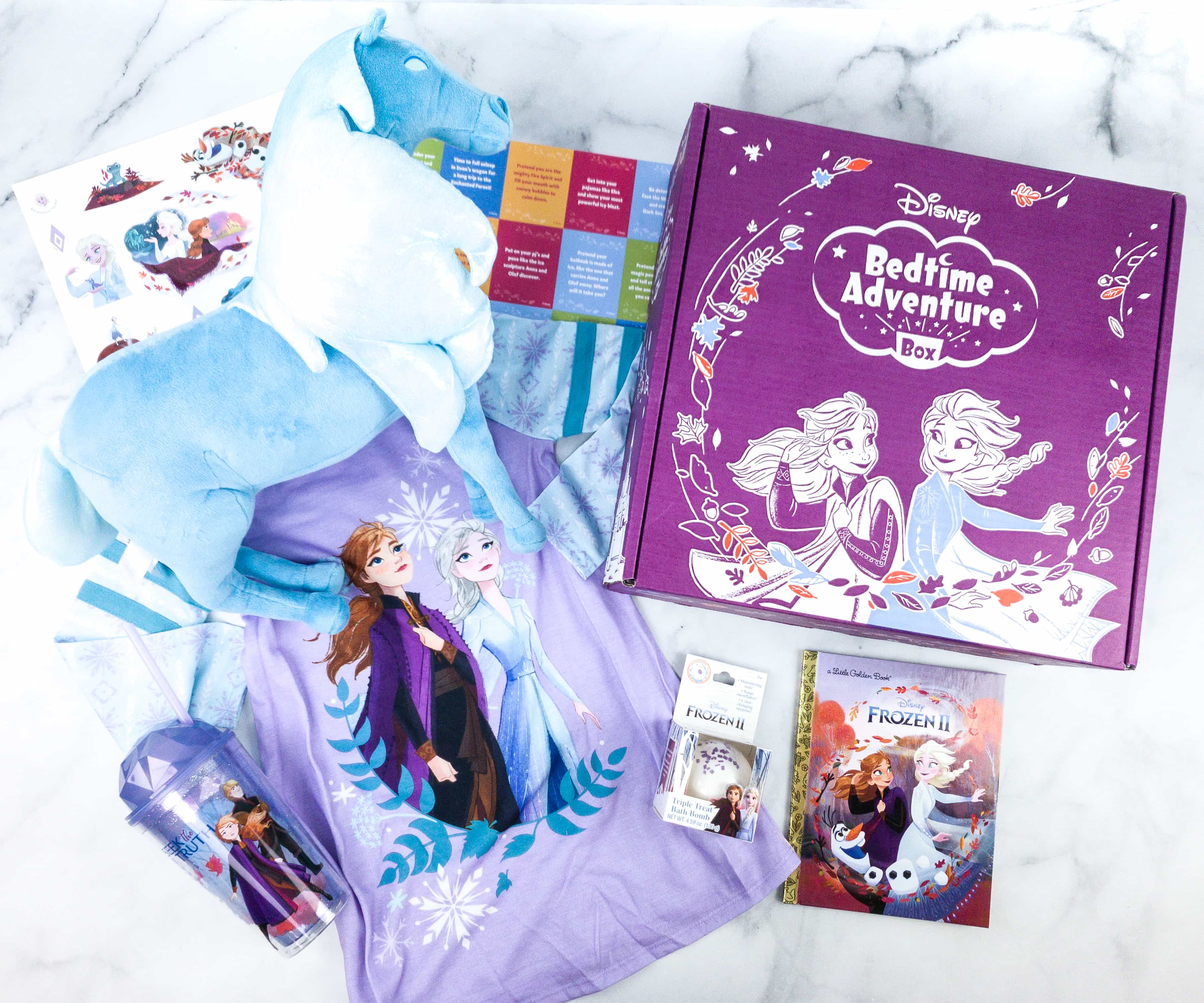 Everything in my box!
Adventure Sticker. Just like in the past boxes, they included a Disney sticker sheet in line with the box's theme. This month, it's all about Frozen 2!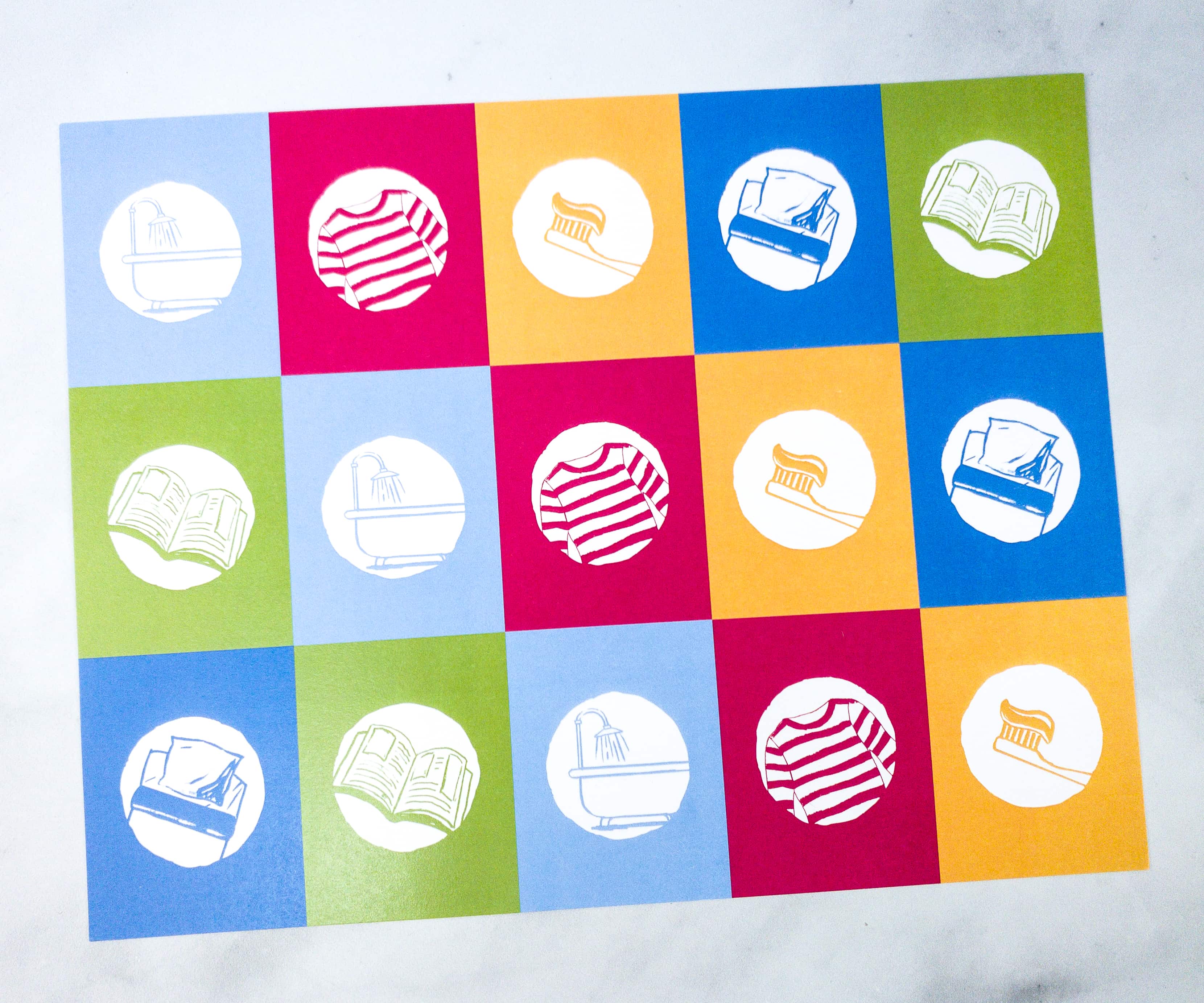 Bedtime Activity Card. Another monthly staple is this bedtime activity card that encourages a good bedtime routine!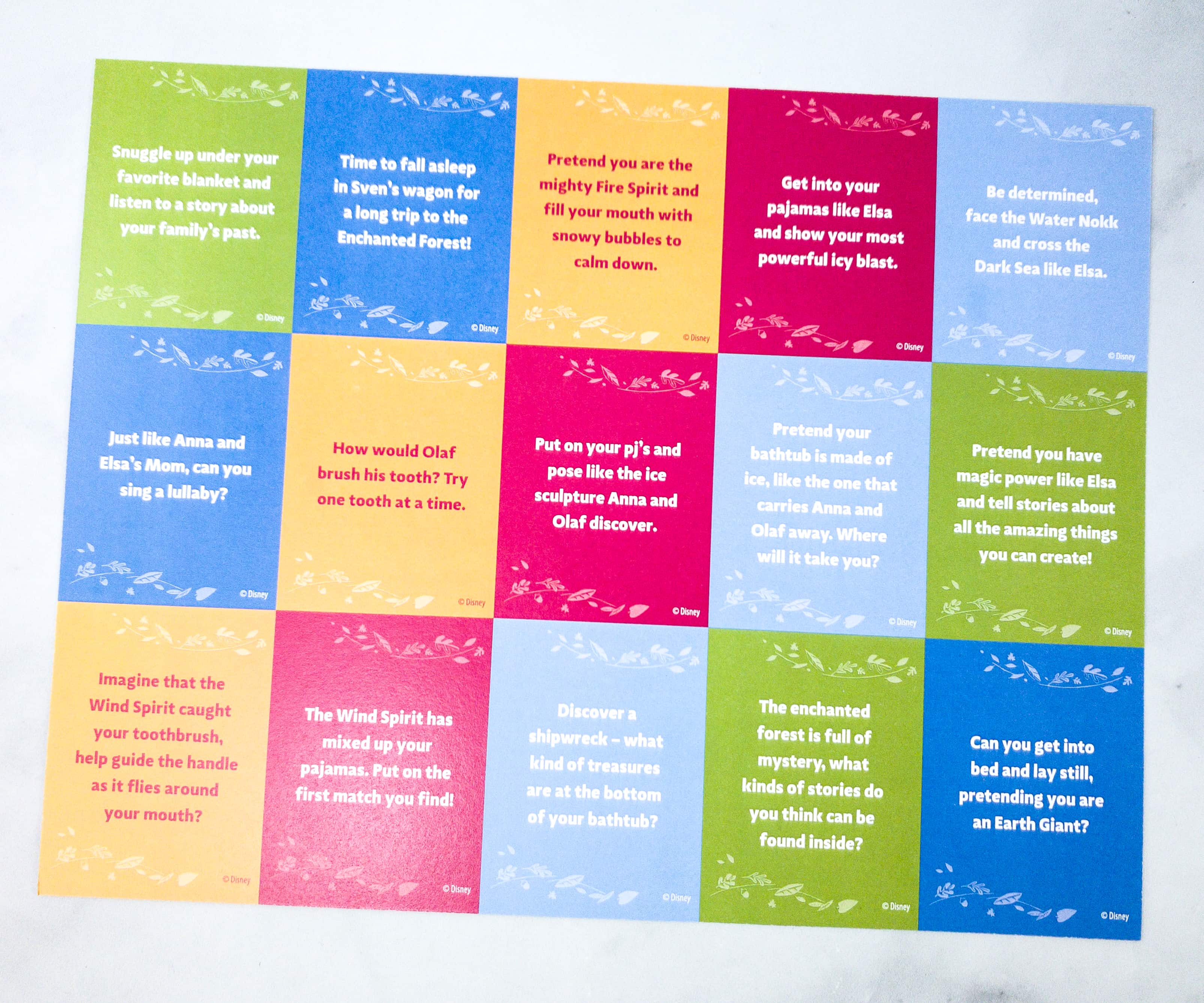 Each color and symbol corresponds to a task that your kid needs to do before bedtime. Just choose one of each color every night to play! This is a super fun way to establish and practice good bedtime habits!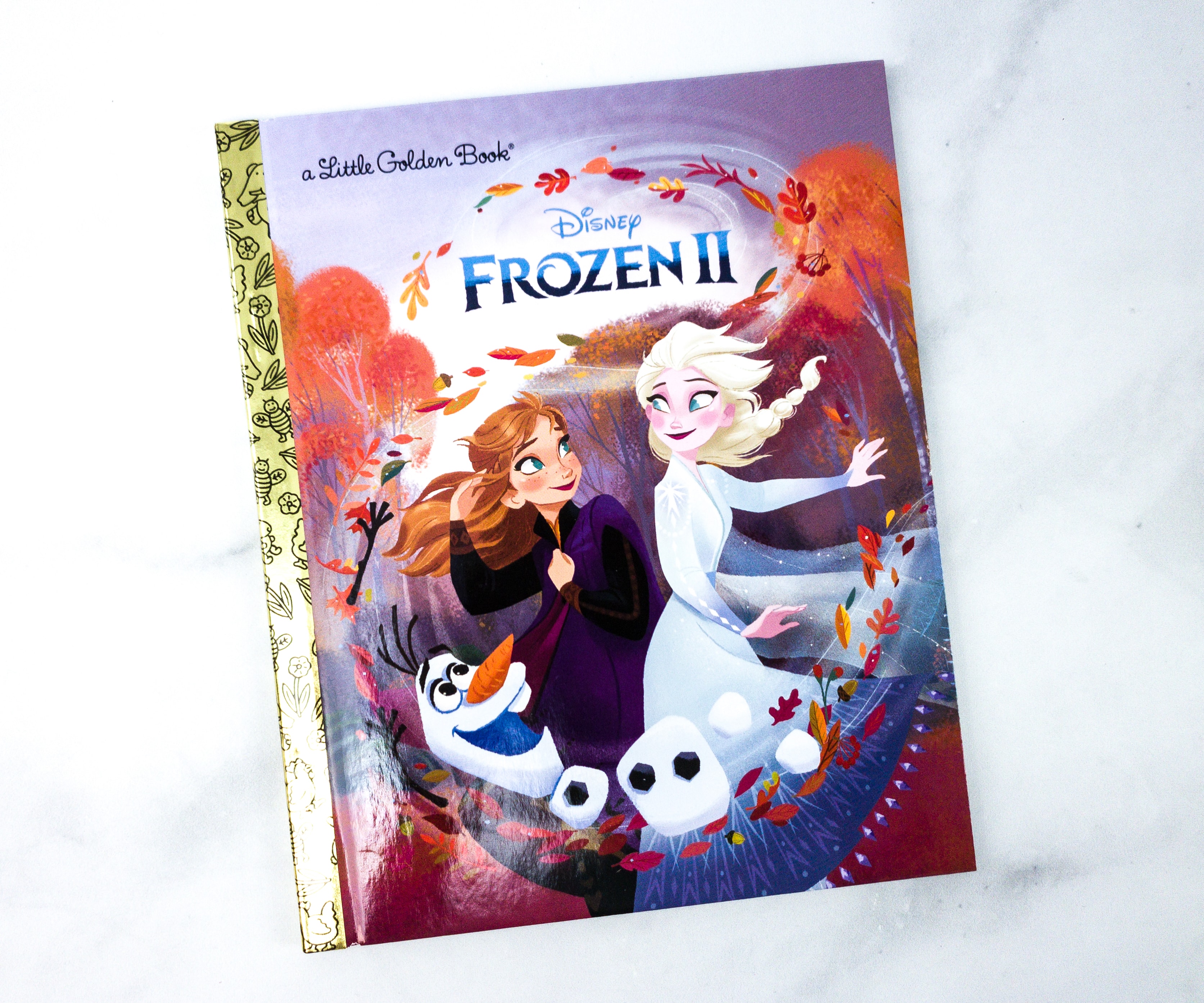 A Little Golden Book Disney Frozen 2 by Nancy Cote ($3.96)
Directed by Jennifer Lee and Chris Buck, and produced by Peter Del Vecho, Walt Disney Animation Studios' feature-length follow-up to 2013's Oscar®-winning film Frozen is slated to hit theaters on November 22, 2019. Kristen Bell, Josh Gad, Idina Menzel, and Jonathan Groff are reprising their roles in an all-new story. This Little Golden Book is based on the exciting story of Frozen 2, and it's perfect for girls and boys ages 2 to 5, as well as Disney Little Golden Book collectors of all ages!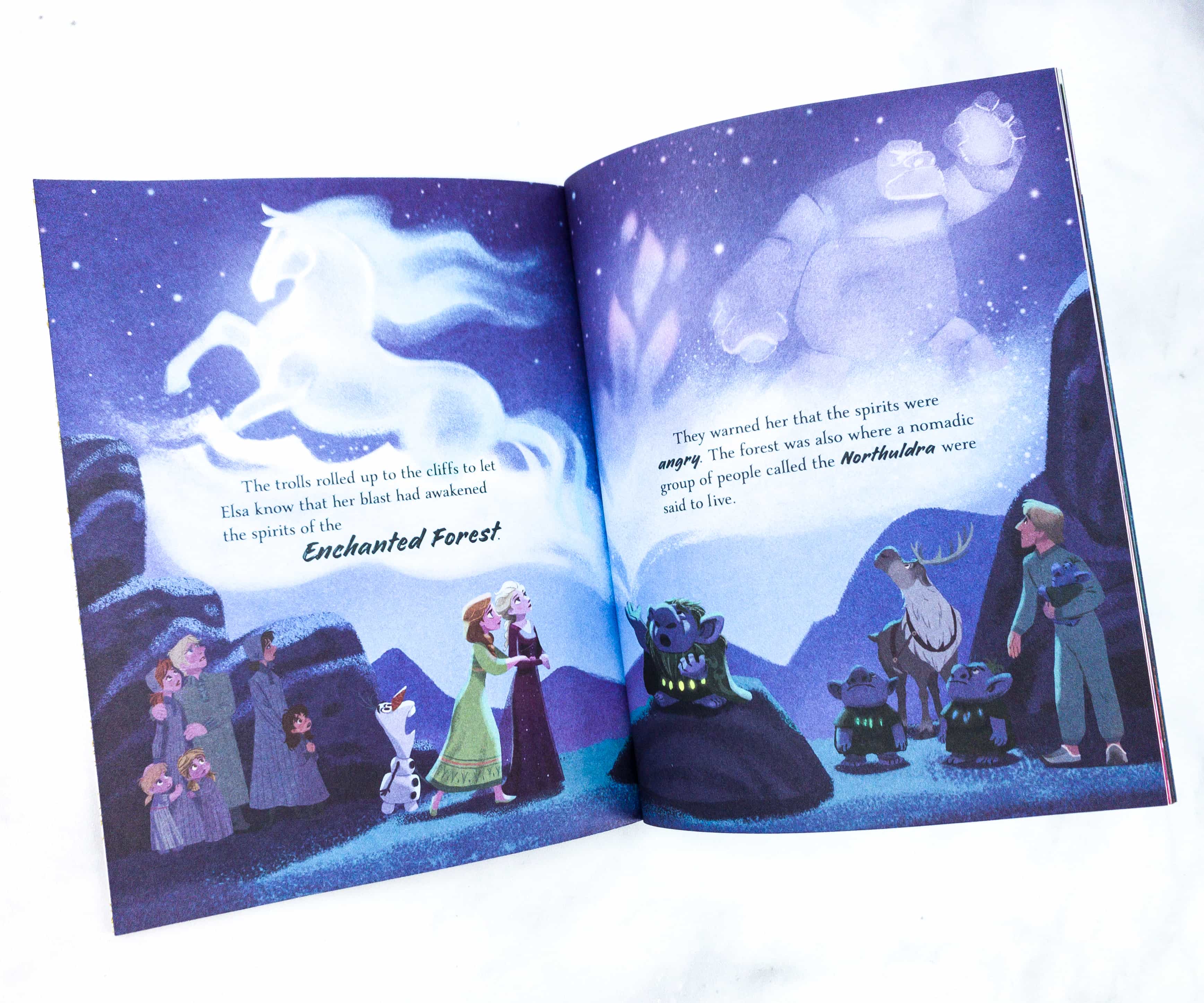 My kids love this book! It's a great book for bedtime reading. The texts are short and the illustrations are just lovely.
We've already watched the film, but if you still haven't, no worries because this book doesn't give the whole movie away!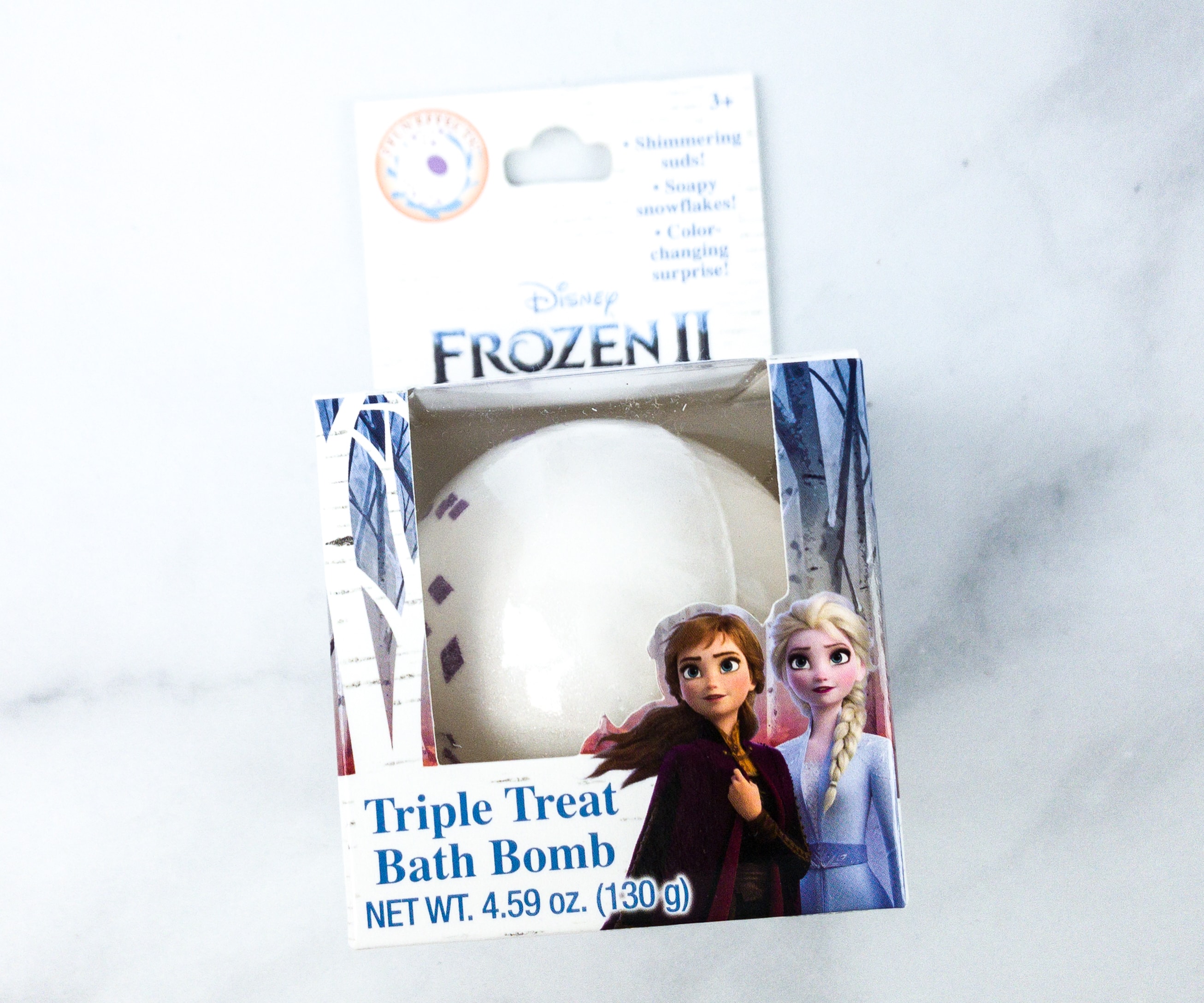 Frozen 2 Triple Treat Bath Bomb. Bath bombs surely make bath time exciting for the kids! This one is also Frozen 2 themed!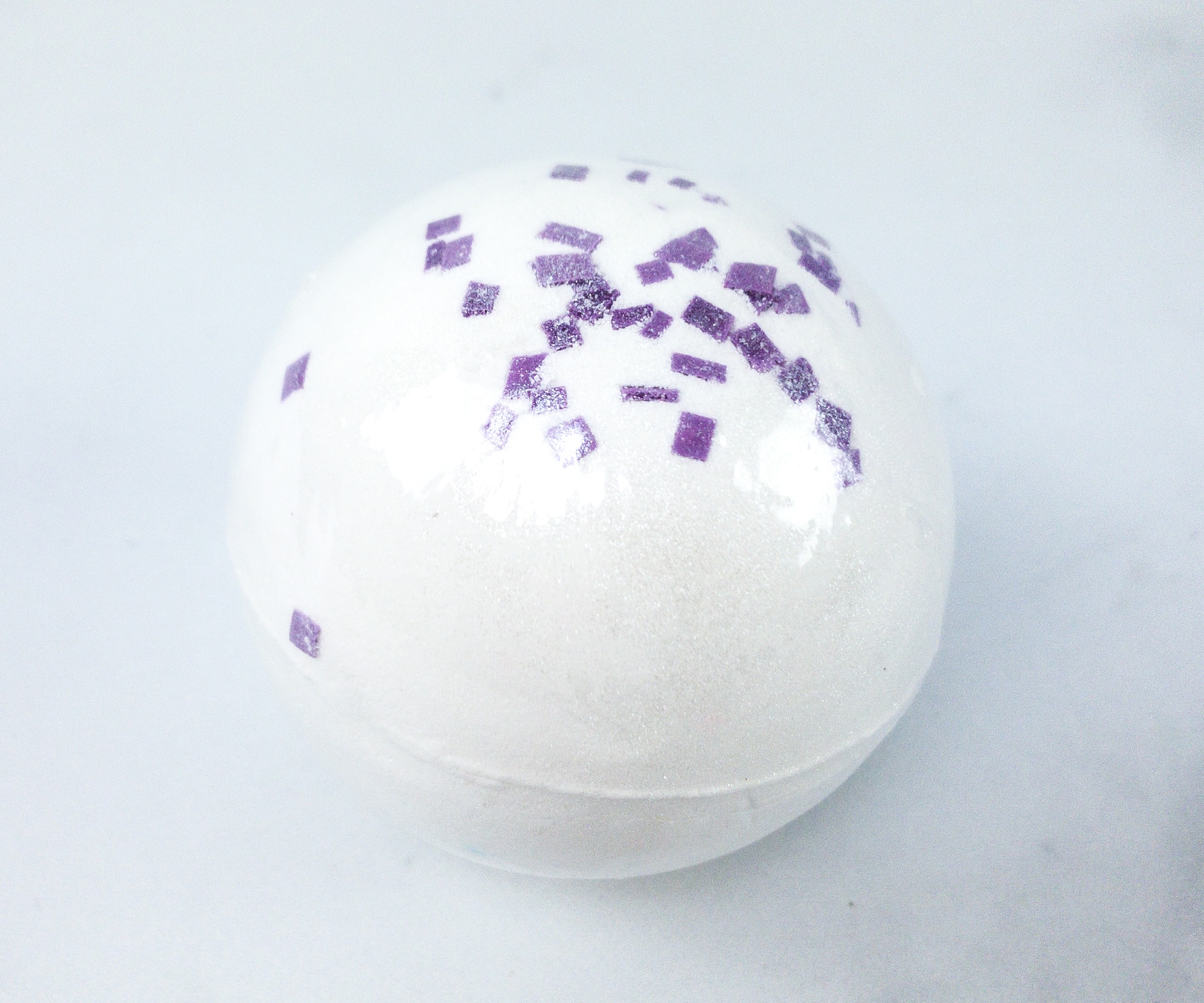 This bath bomb smells so good. It also changes colors and has shiny and shimmery particles, leaving the bathwater more enjoyable. My kids didn't even want to get out of the tub!
Tumbler. It's important to keep hydrated wherever we go, that's why this Frozen 2 tumbler is really useful! One side features Anna and Kristoff, as well as the text "seek the truth."
The other side features Elsa and Olaf, with the text "trust your journey."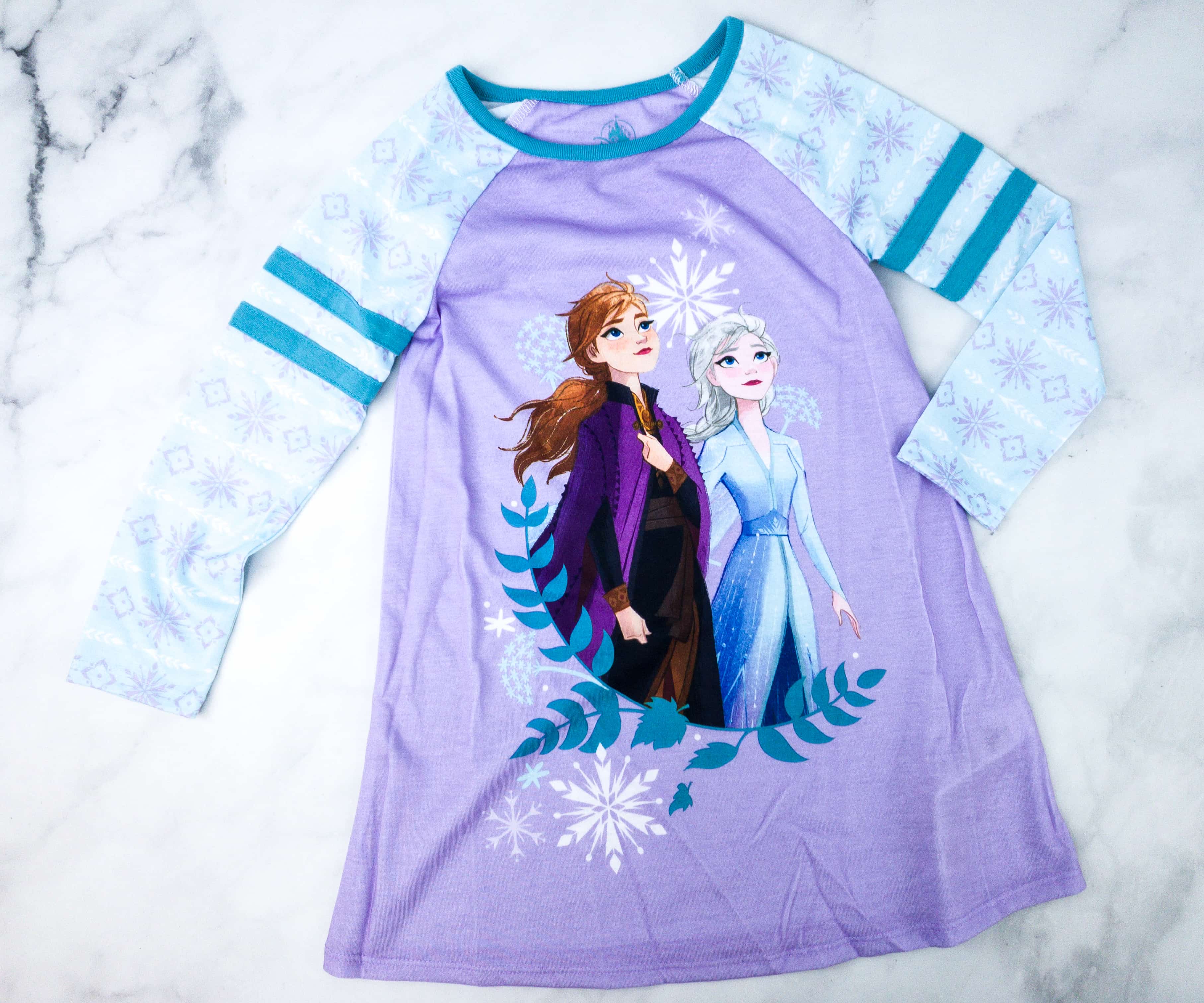 Pajama Dress. This cute dress is super soft on the skin. The colors are really good too as it's a combination of the colors from our beloved sisters from Arendelle!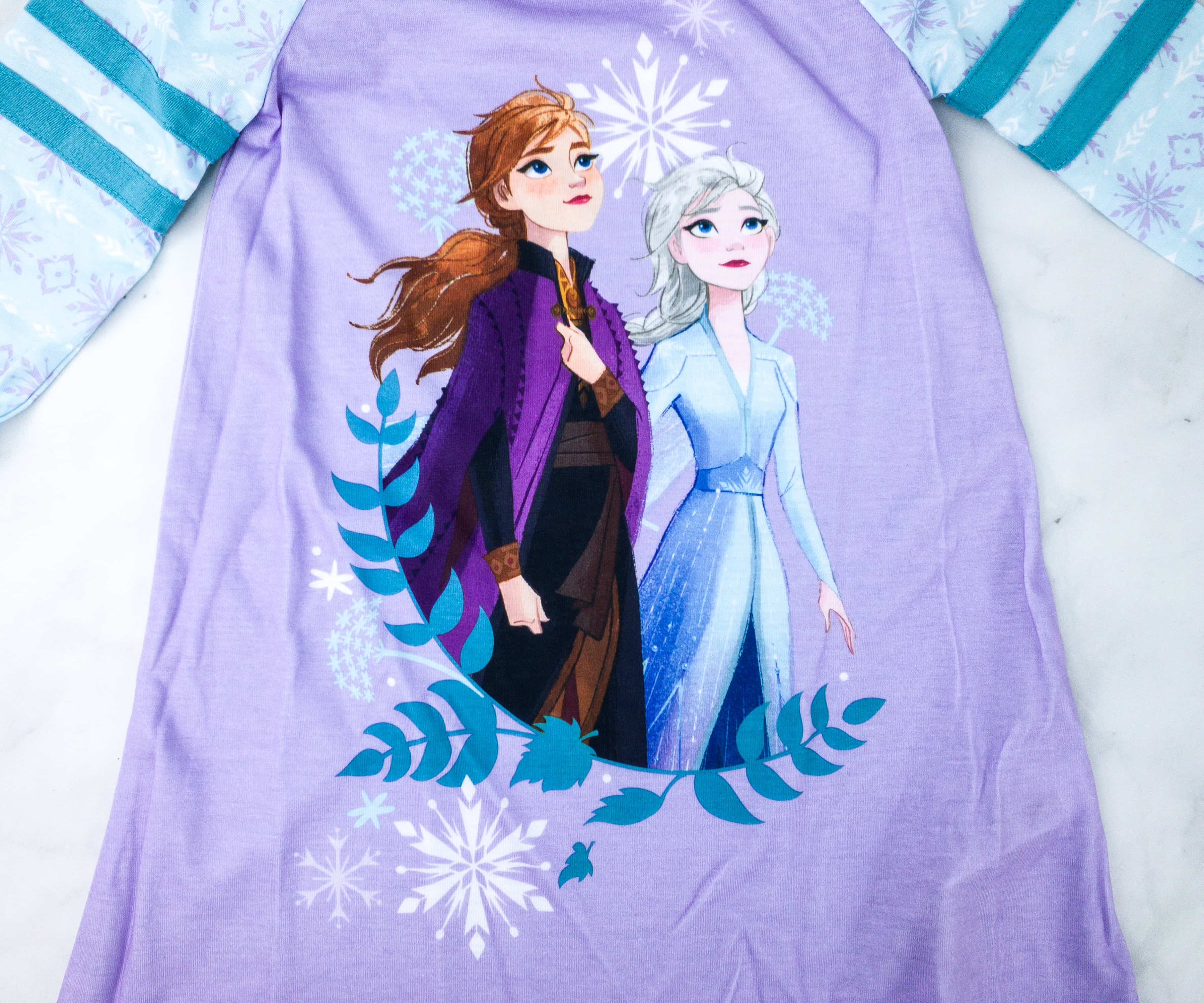 The print is very vibrant. It depicts Anna and Elsa on their journey into the unknown!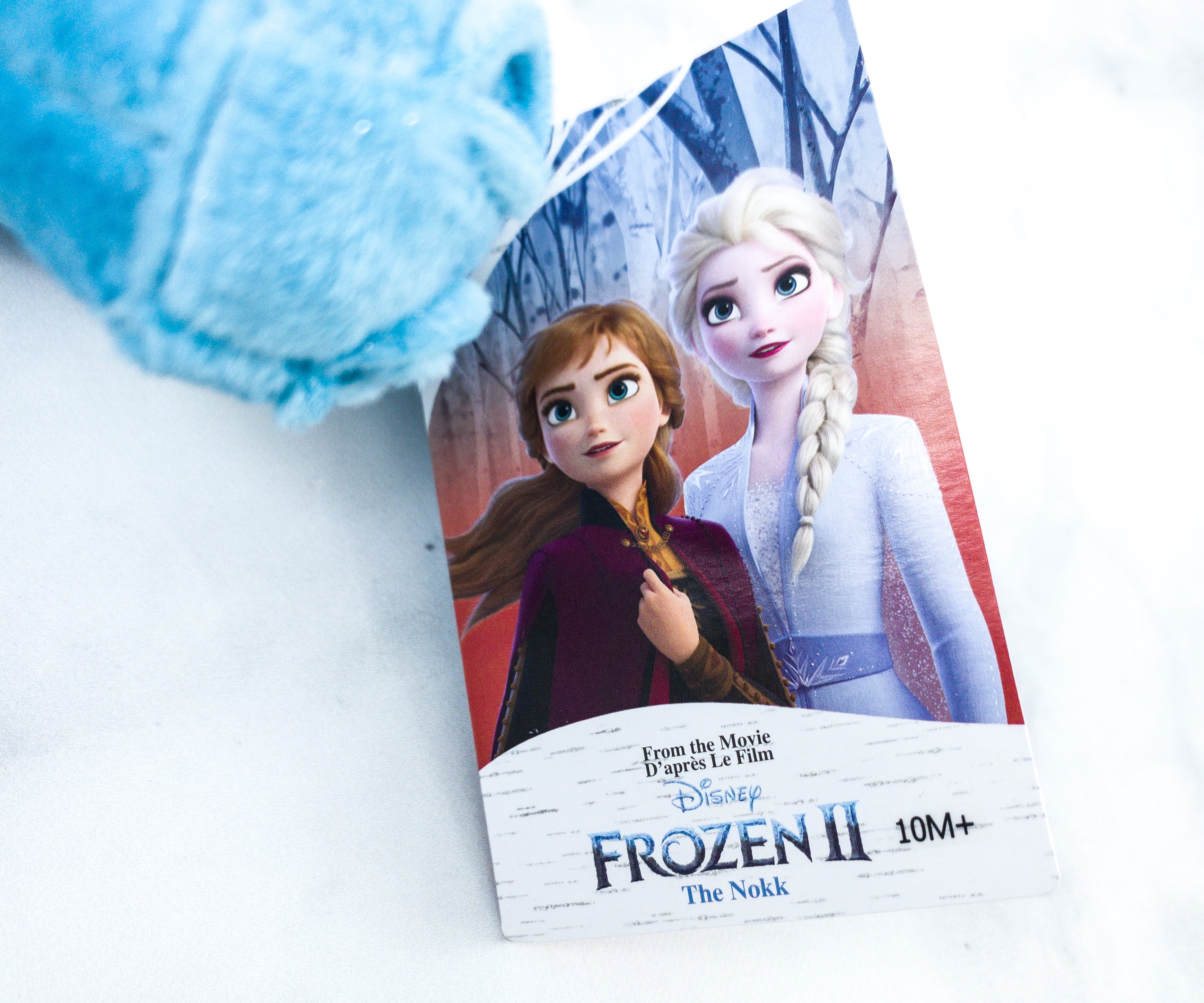 Stuffed Toy. Saving the best for last! We got a cool stuffed toy!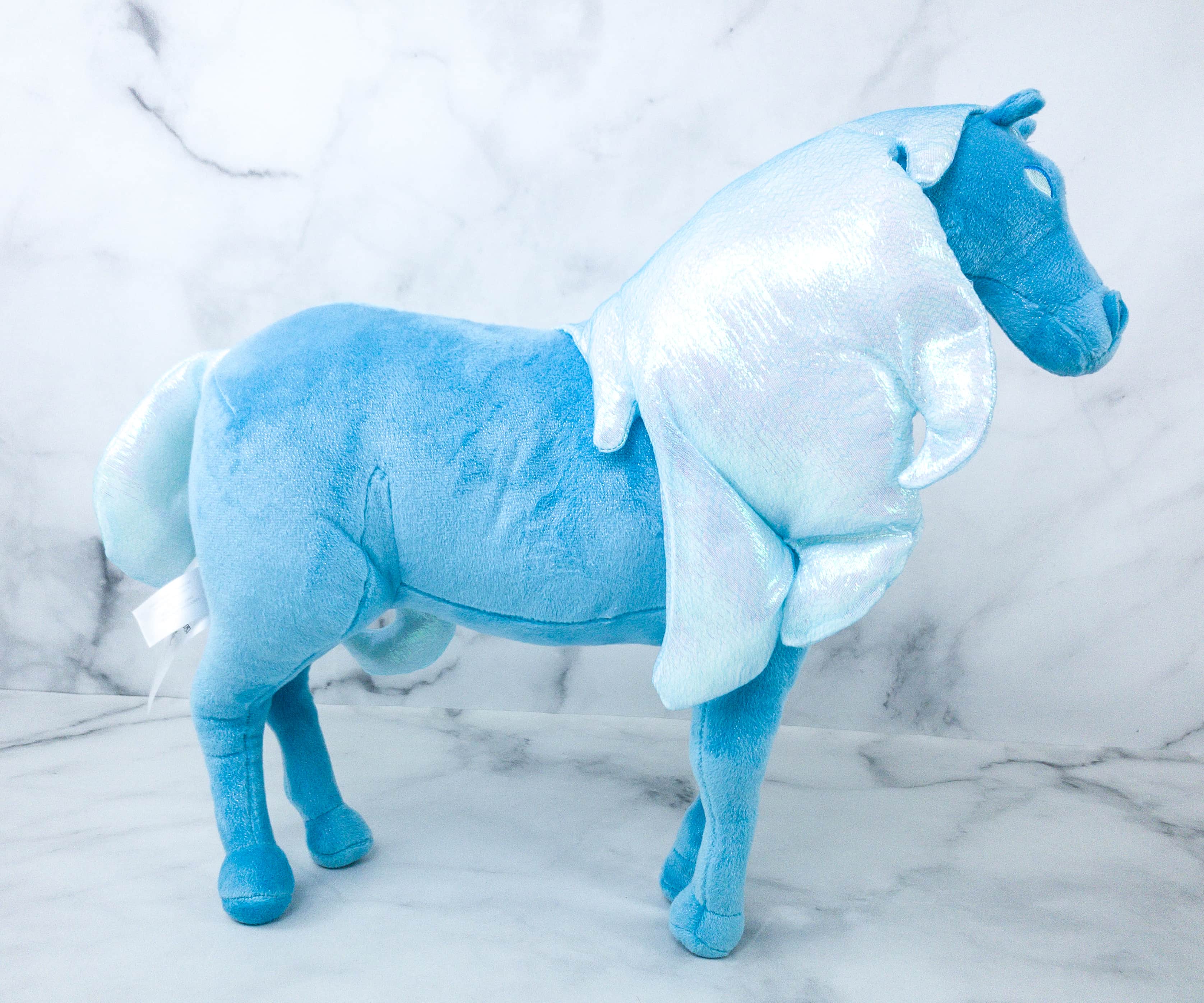 It's The Nokk!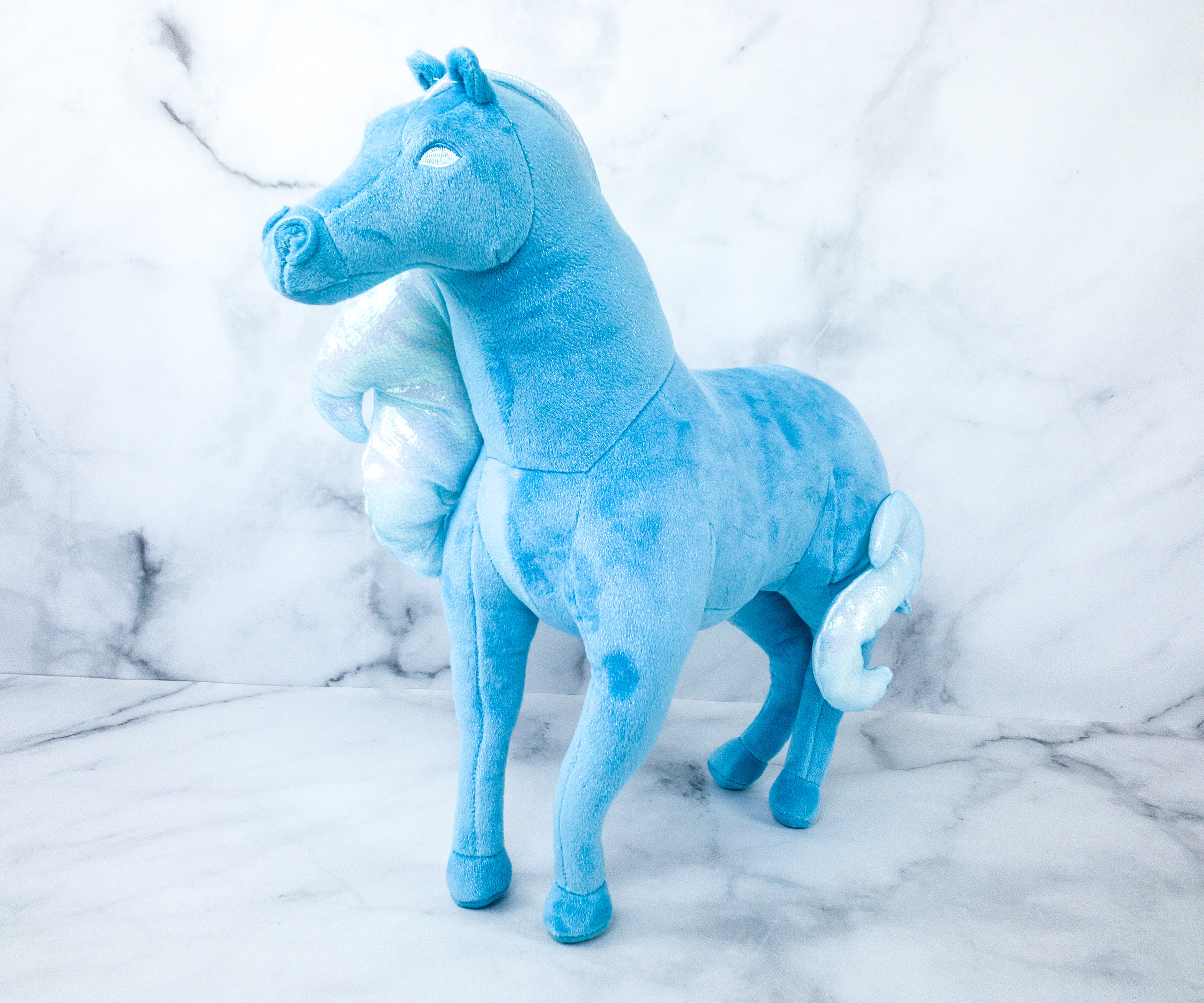 It's the elemental water spirit that serves the guardian of the dark sea who initially fought to drown Elsa but eventually was tamed by our beloved Ice Queen.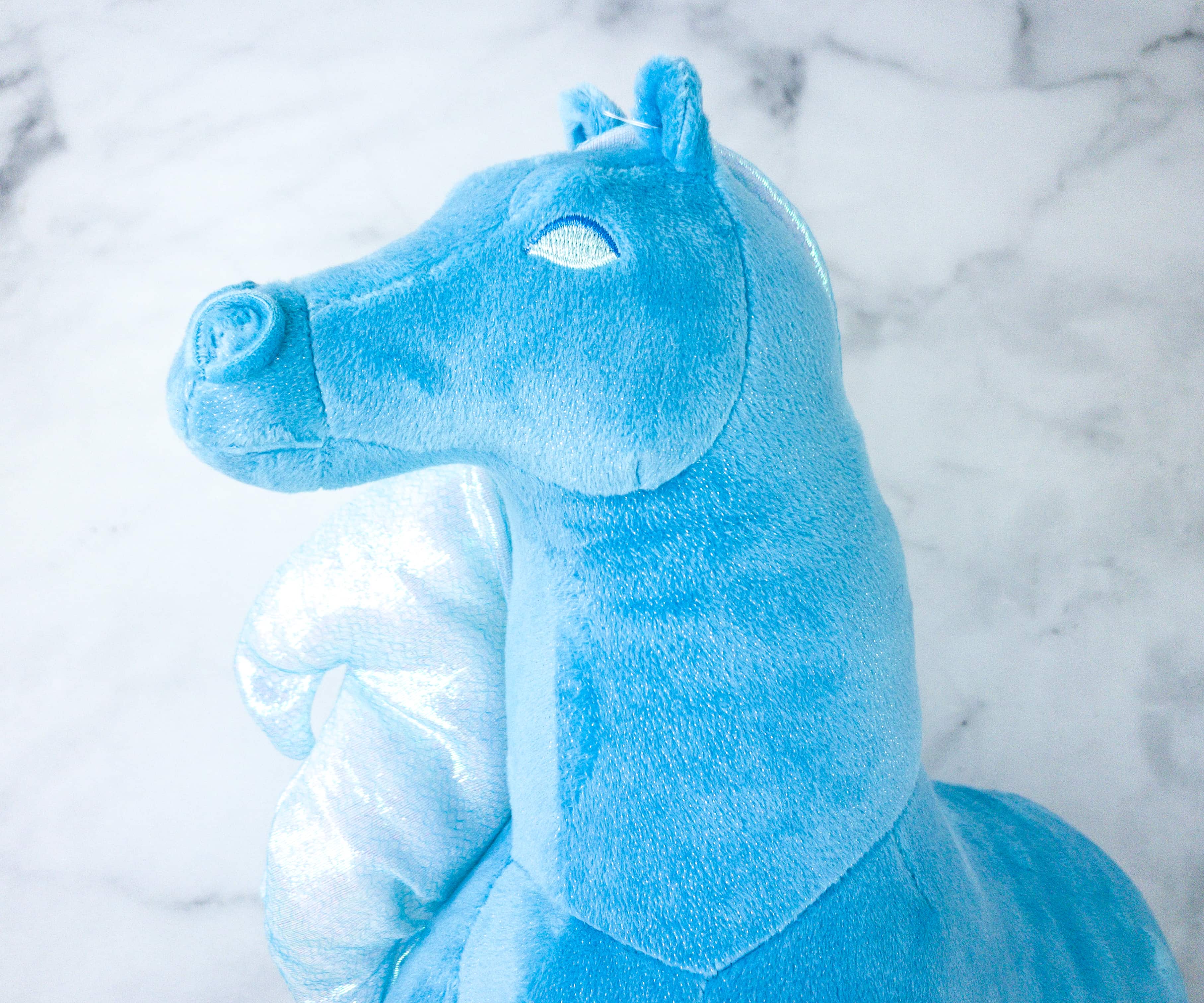 It then helped her reach Ahtohallan where it dissolves as she steps down from it. We see it again later as Elsa rides it to save Arendelle from drowning caused by the dam's destruction.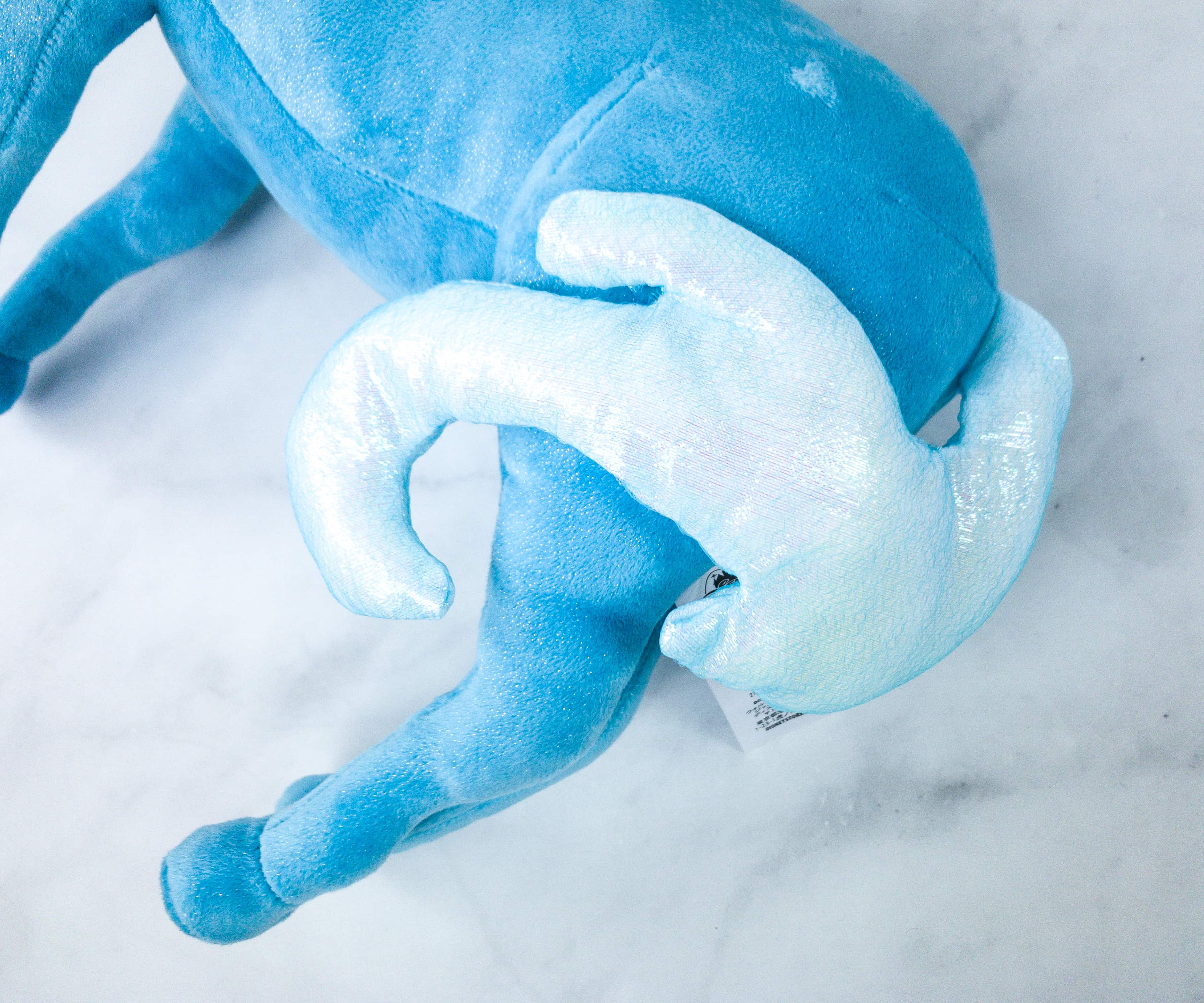 This plushie toy is really cute! Details to make it look more watery, like this shiny fabric used on the tail makes it all the more appealing to the eyes!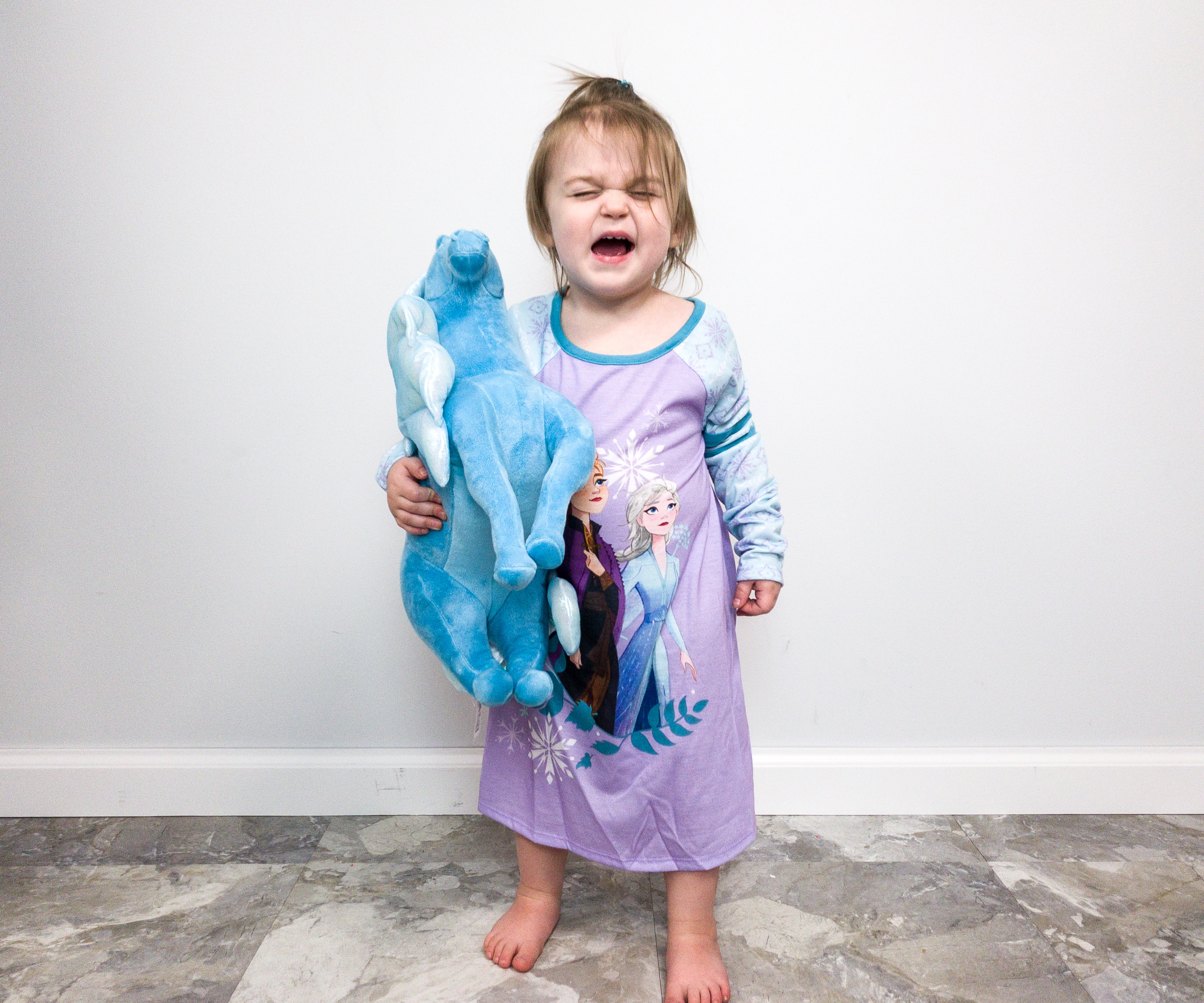 My daughter loves the dress and she's so happy she got The Nokk!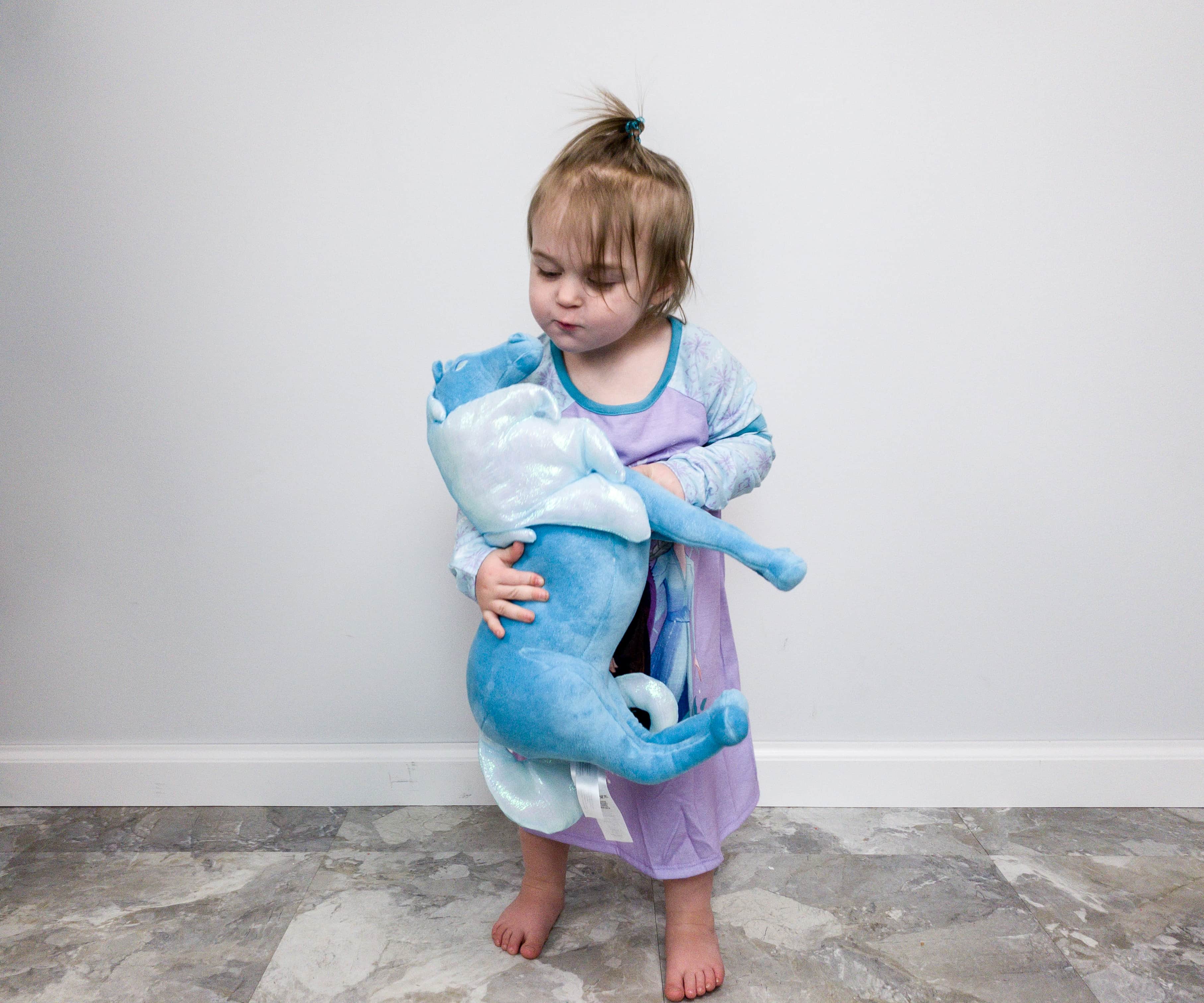 Nokk makes the perfect bedtime buddy!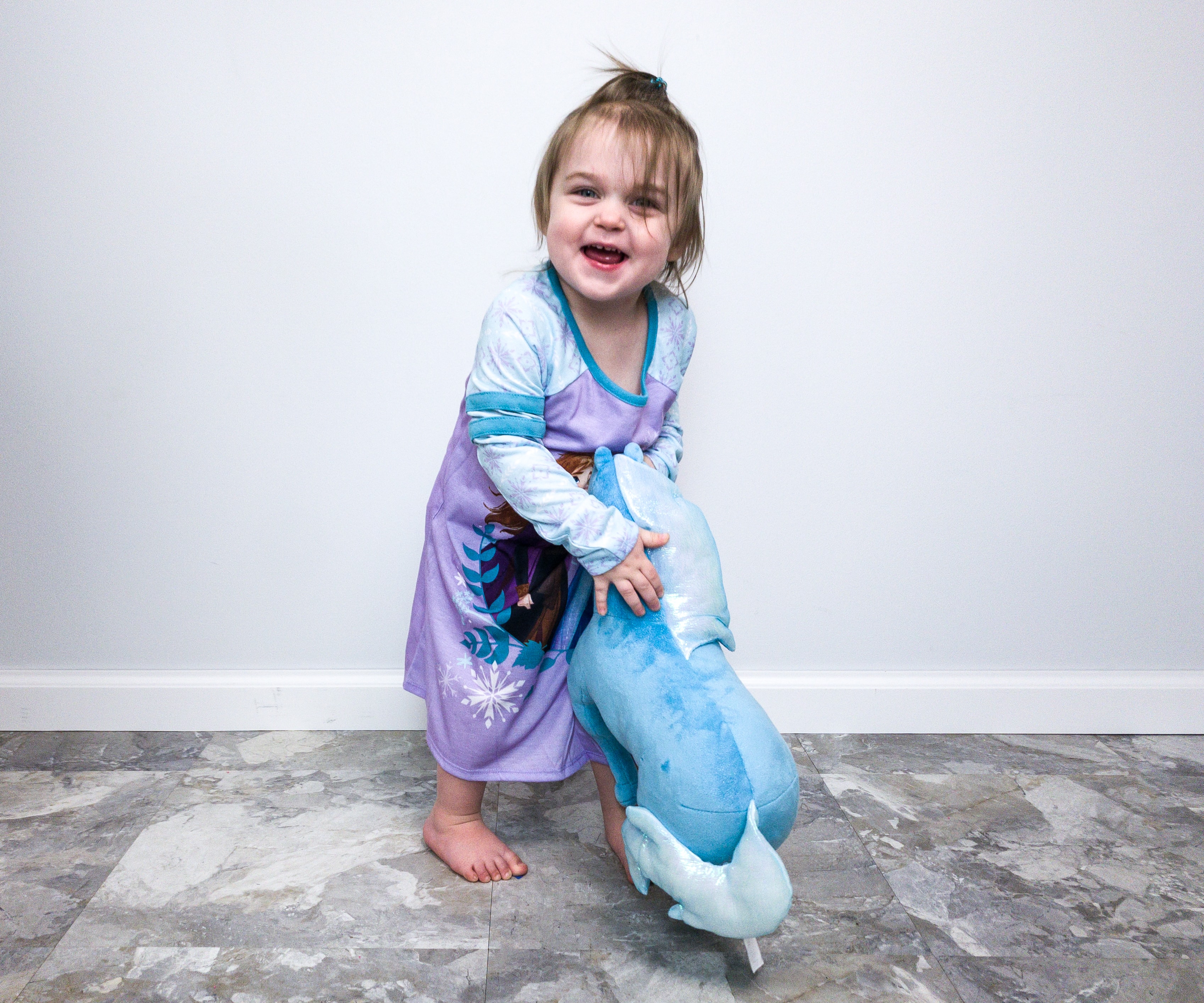 Off to The Enchanted Forest!
But wait, she needs to bring the tumbler! We should always remember to stay hydrated!
This month's Disney Bedtime Adventure Box is filled with cute Frozen 2 items! My daughter is so happy, especially because of the dress and the stuffed toy. The tumbler is also useful to keep her hydrated, whether at home or when on-the-go. This has got to be our favorite box so far because Frozen holds a special place in our hearts! We can't wait for the next box so we can see what the next bedtime adventure will be! I'm sure it will be just as awesome!
What do you think of Disney Bedtime Adventure Subscription Box?