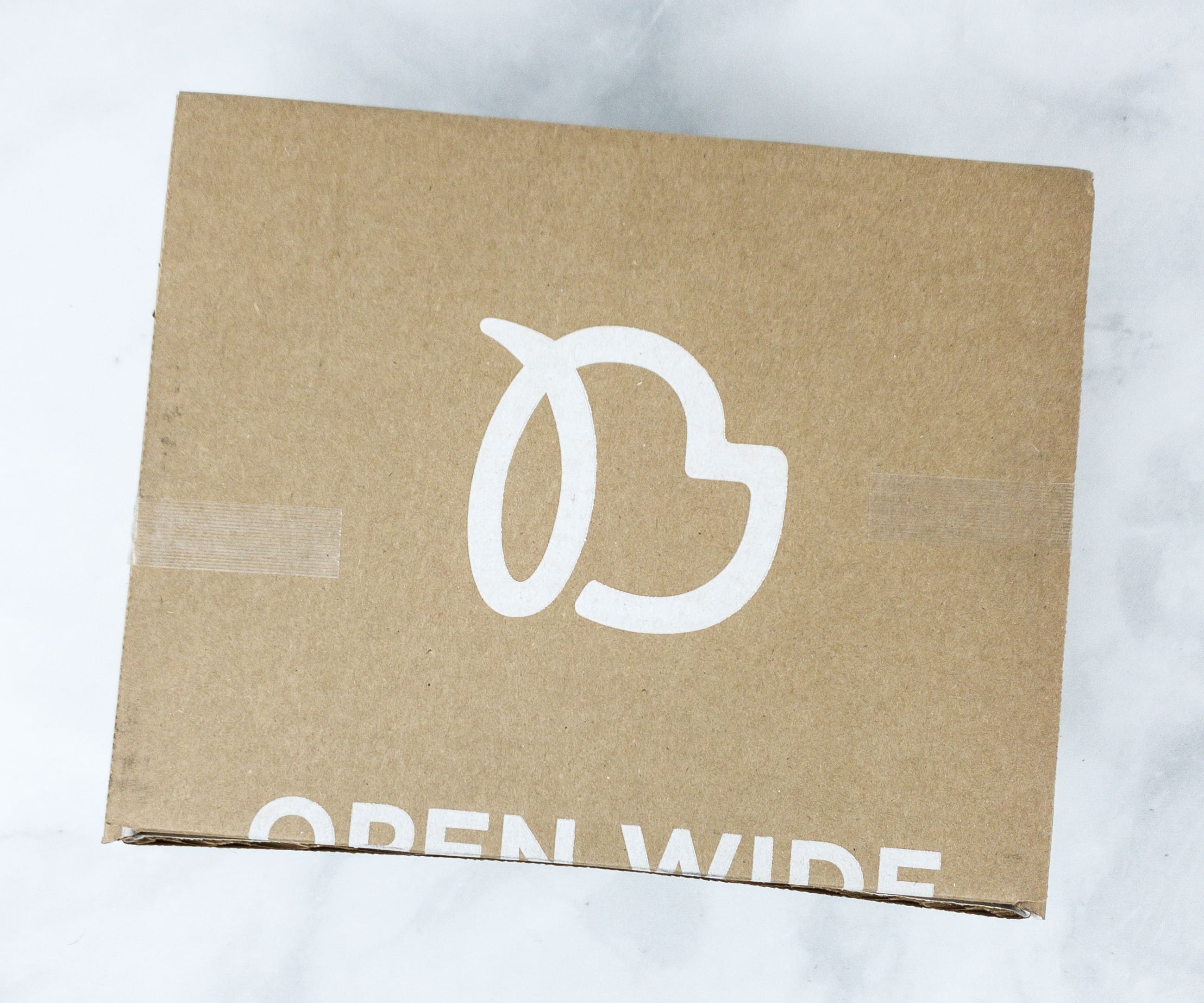 Bark Bright Dental is a monthly dog dental subscription box that delivers unique and specially formulated toothpaste and dental chews straight to your doorstep. If in any case their toothpaste and treats don't meet your dog's needs, then they'll be sending their own man to work with you and find out the exact right bite for your pups!
DEAL: Check for the latest special offer for Bark Bright! Use this link to get the deal.
OR Get a FREE extra month when you sign up for a 6 or 12 month subscription! No coupon needed, just use this link to get the deal.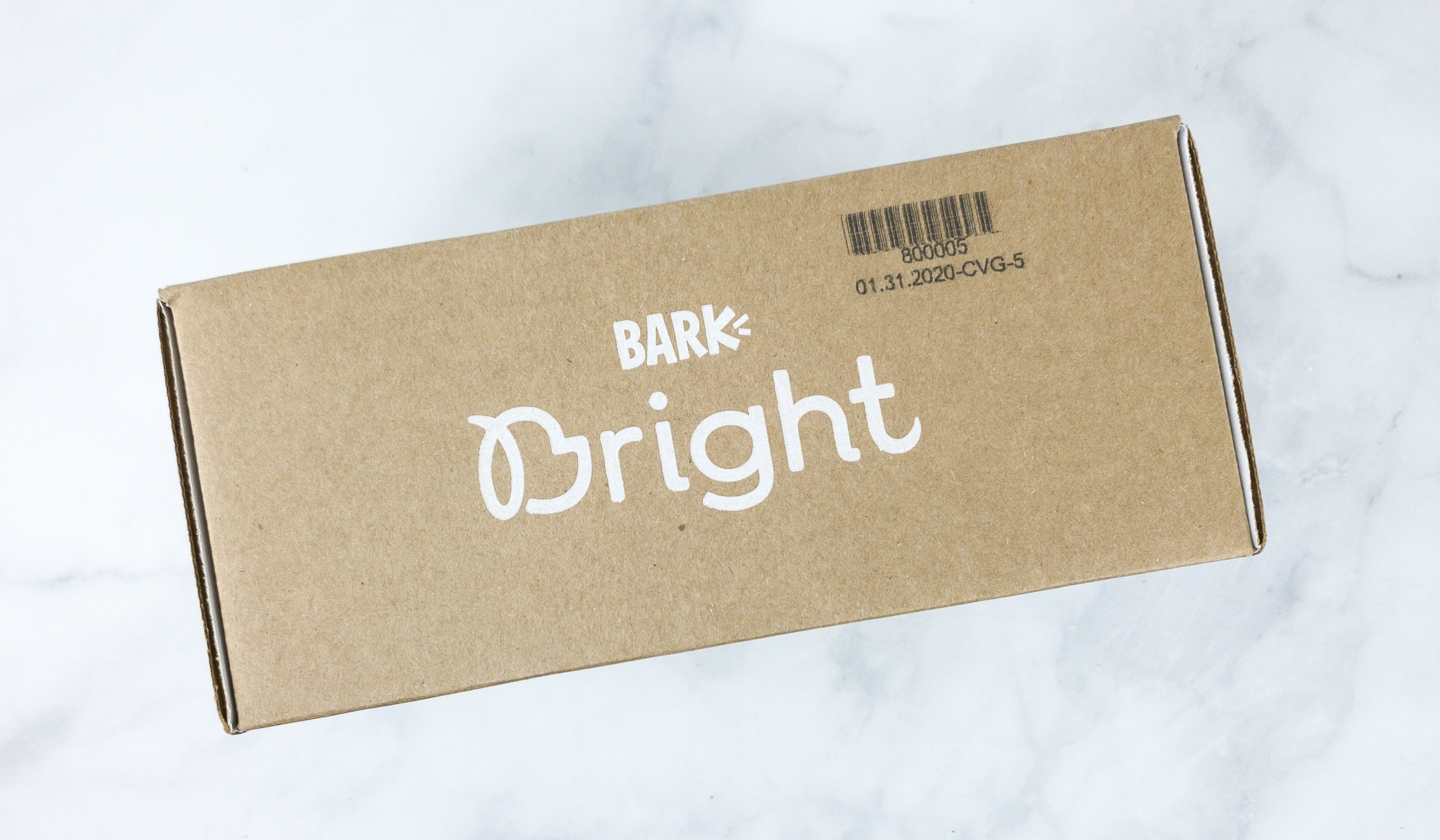 This is an add-on to your BarkBox subscription or your Super Chewer subscription – a BarkBox plan is required.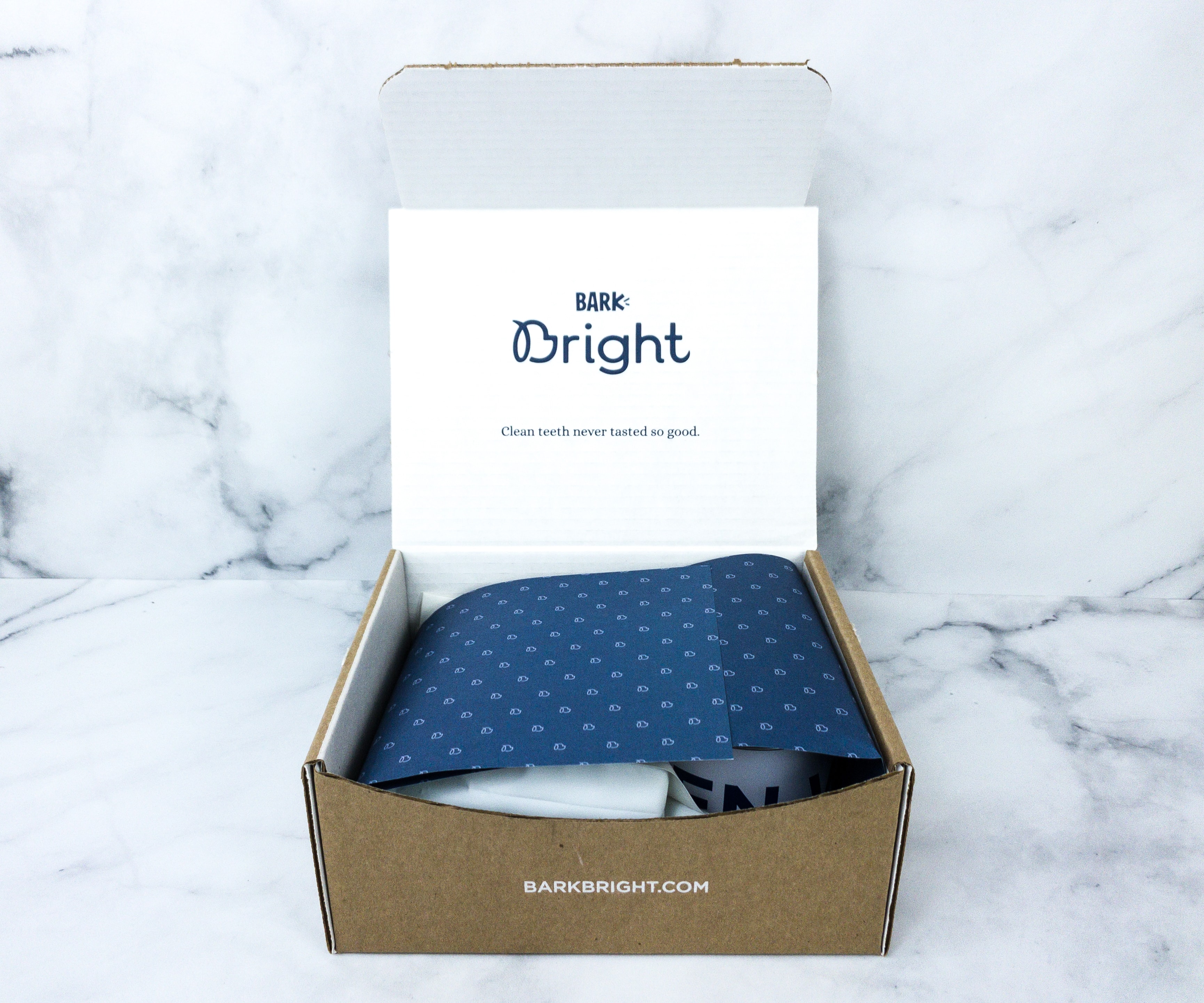 The items come in a brown box.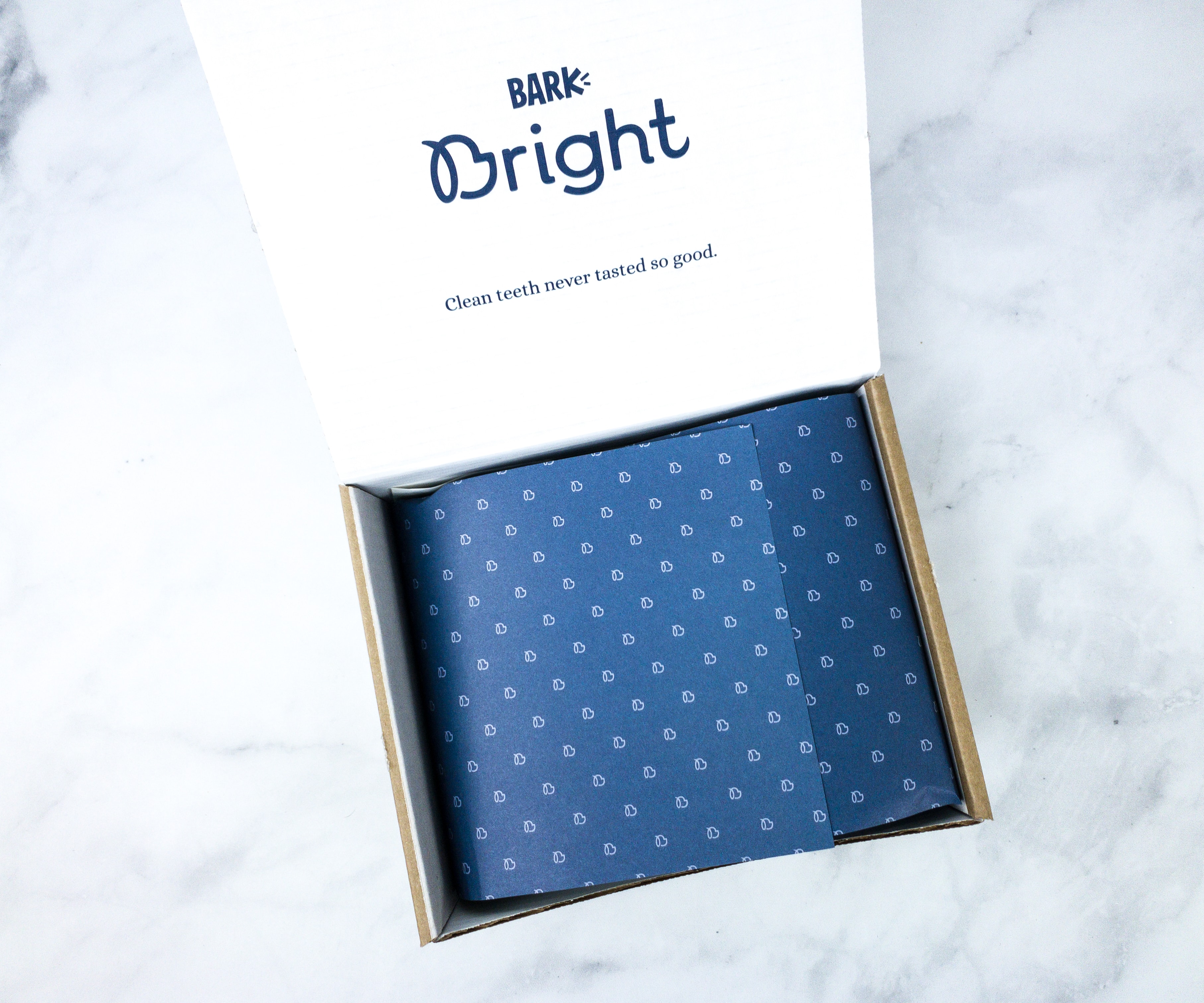 They were also wrapped with a customized Bark Bright wrapping paper!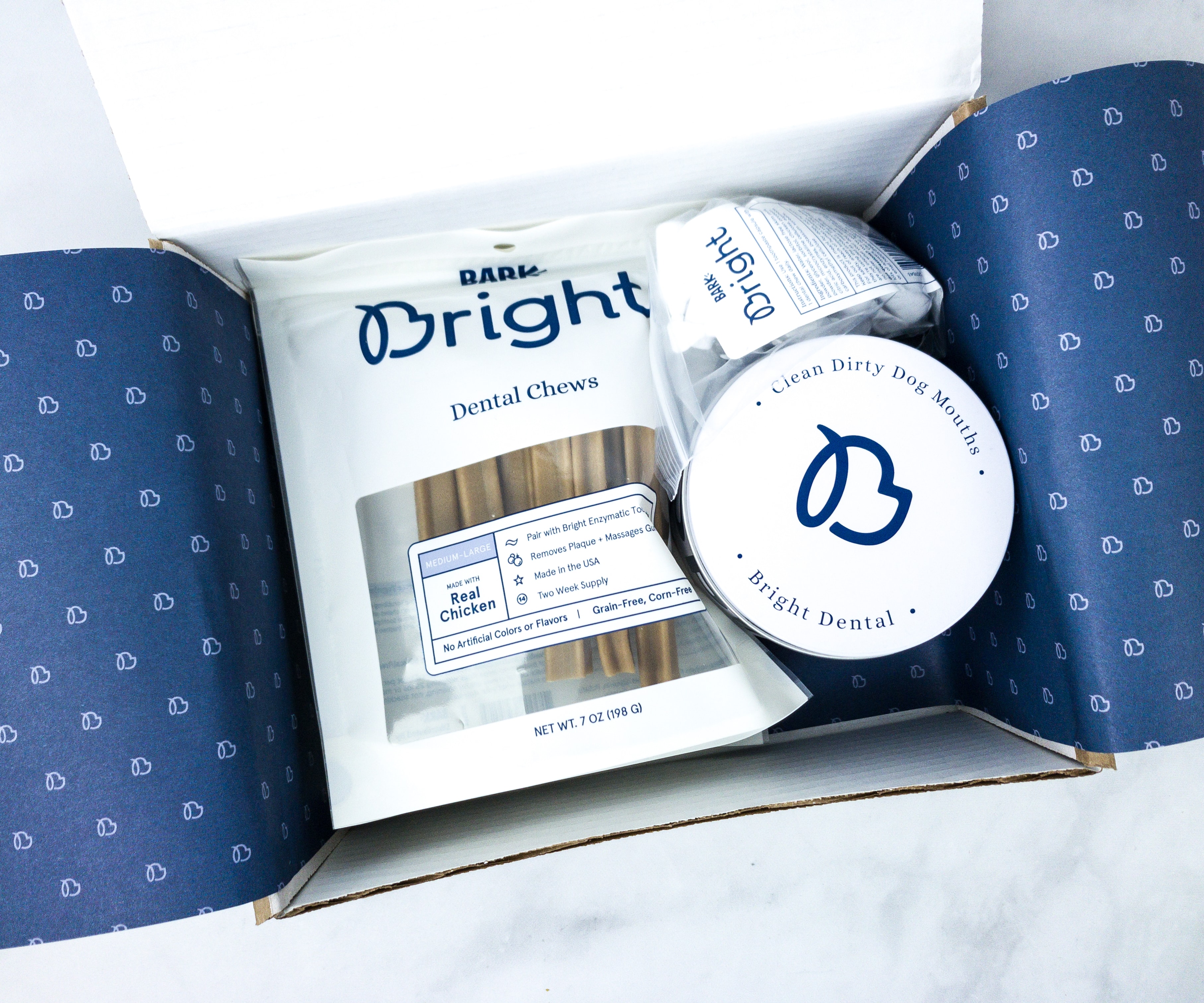 The goodies also arrived in their own packaging.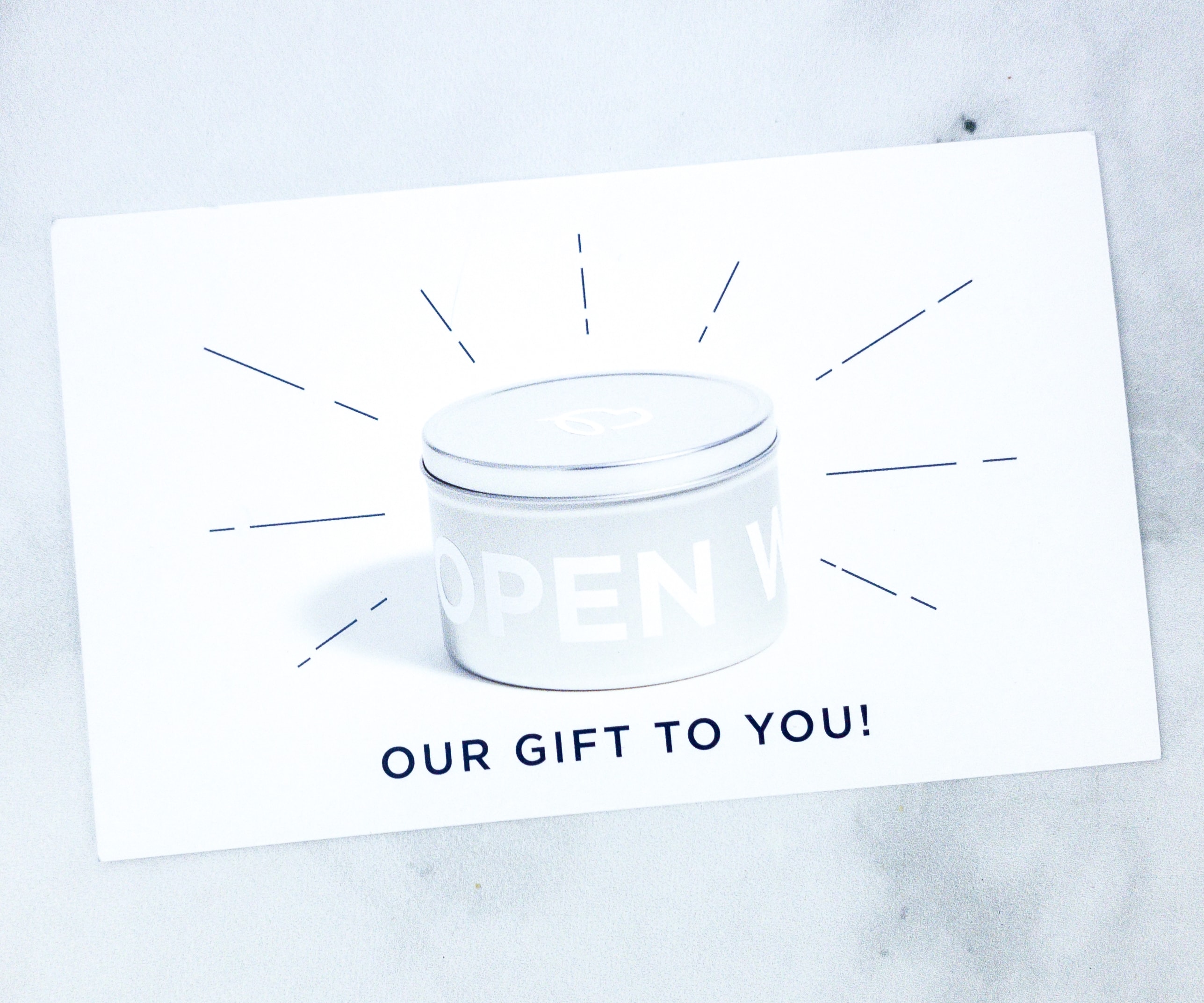 Also included in the box is an exclusive card from Bark Bright!
According to the card, we'll be getting a reusable tin can with our first box!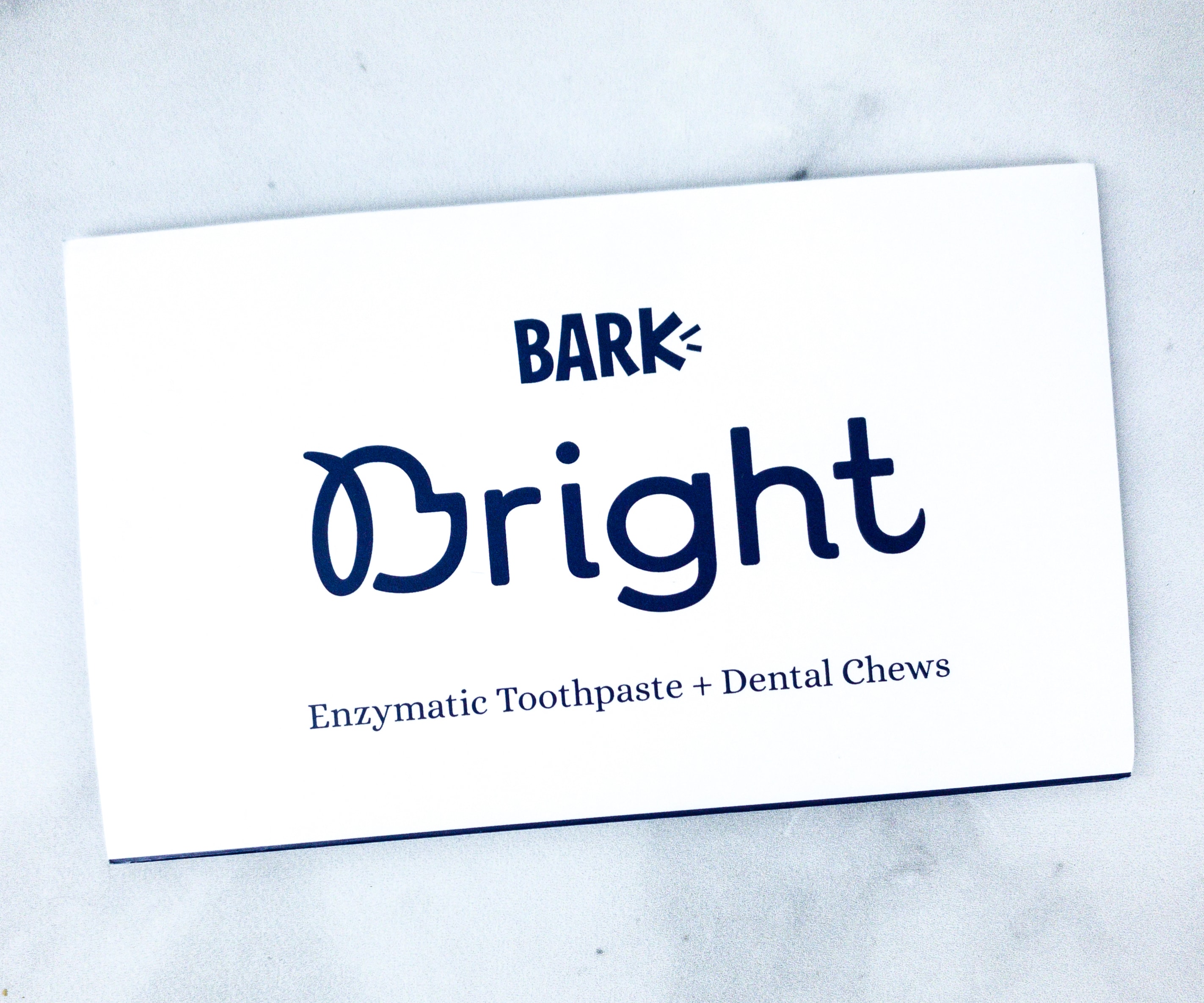 Aside from the card, we also got an info sheet from Bark Bright.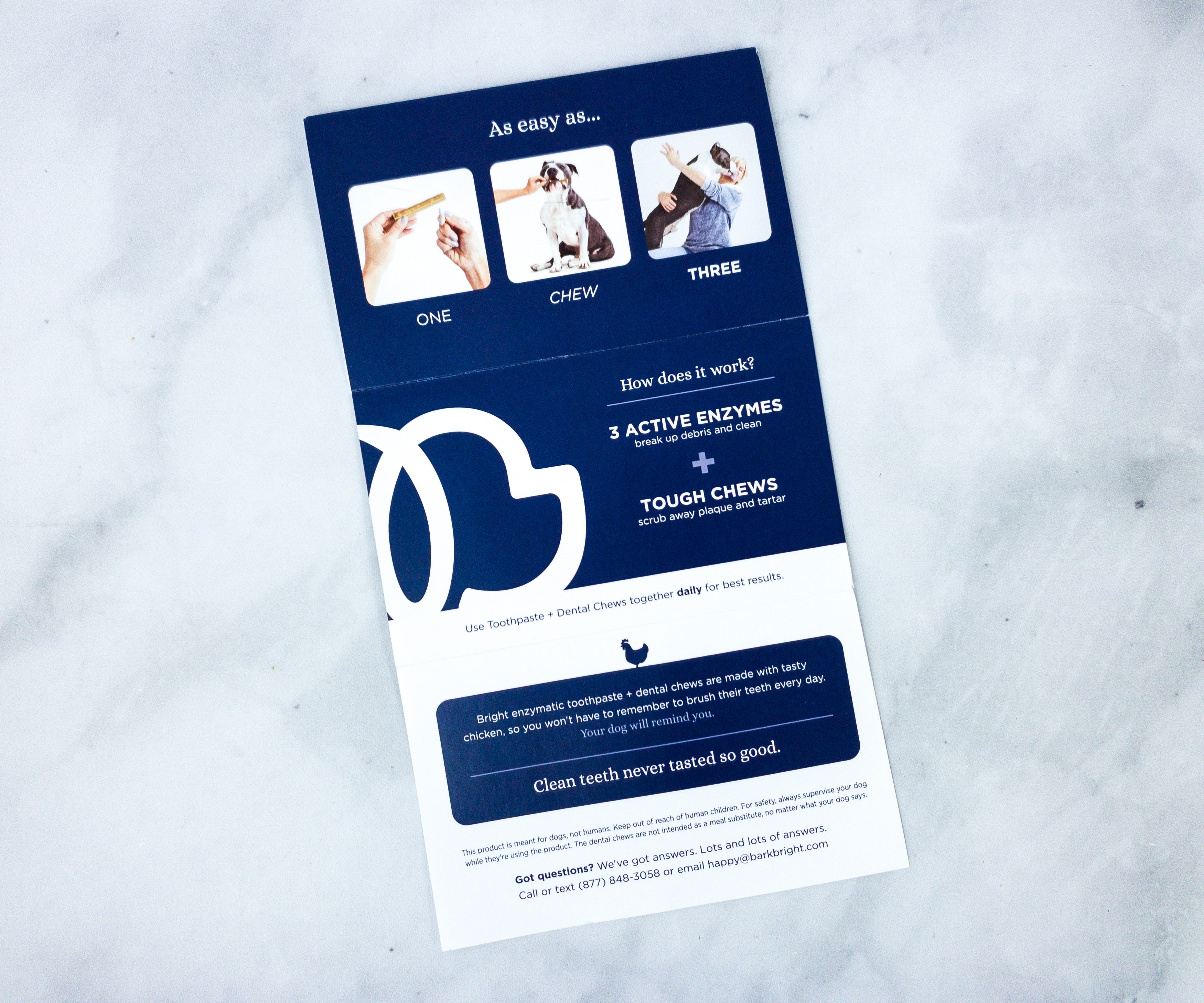 Featured inside the sheet are some simple preparations and steps on how to feed the dental treats to your pups!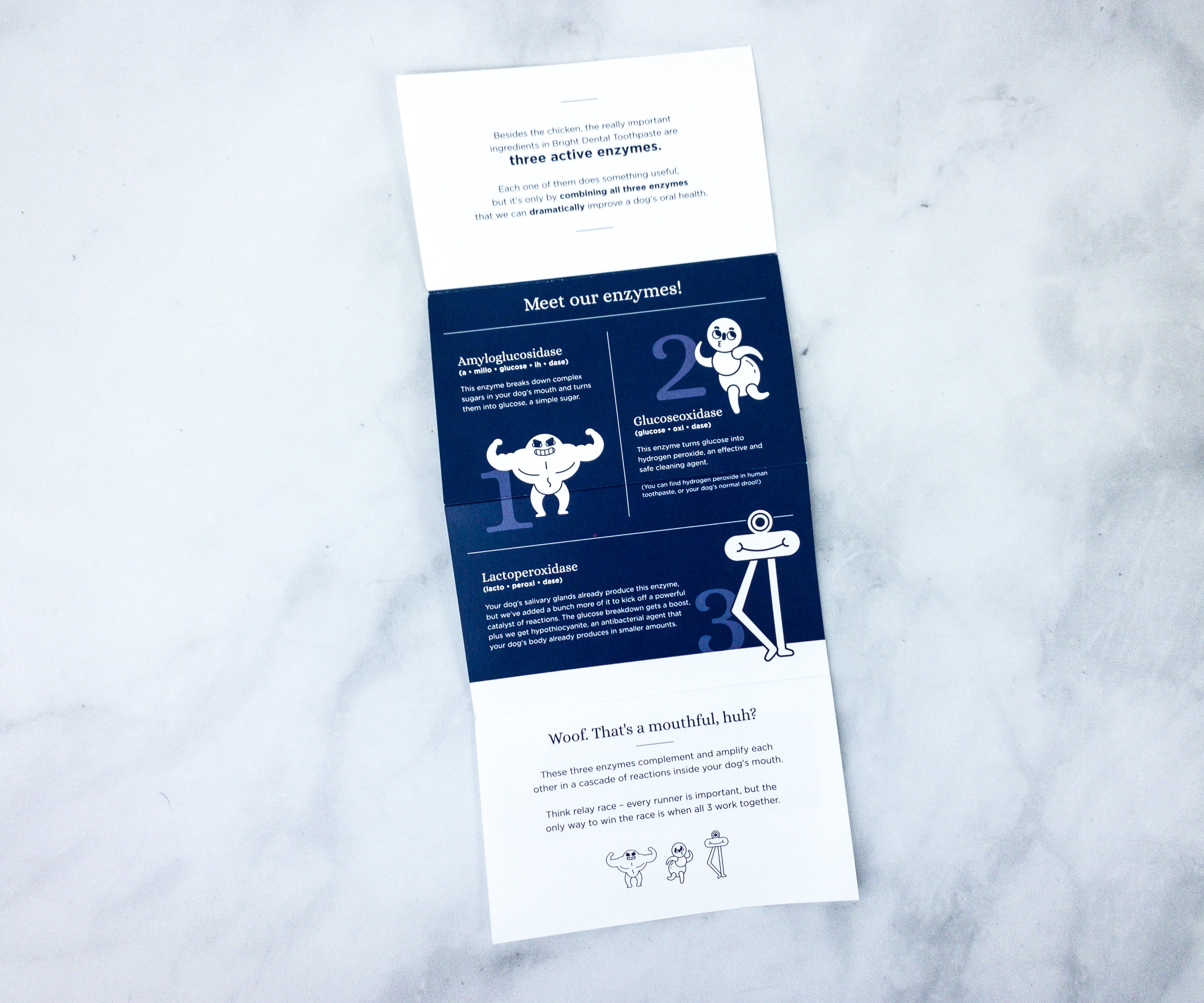 Meet the three enzymes included in Bright Dental Toothpaste: Amyloglucosidase, Glucoseoxidase, and Lactoperoxidase.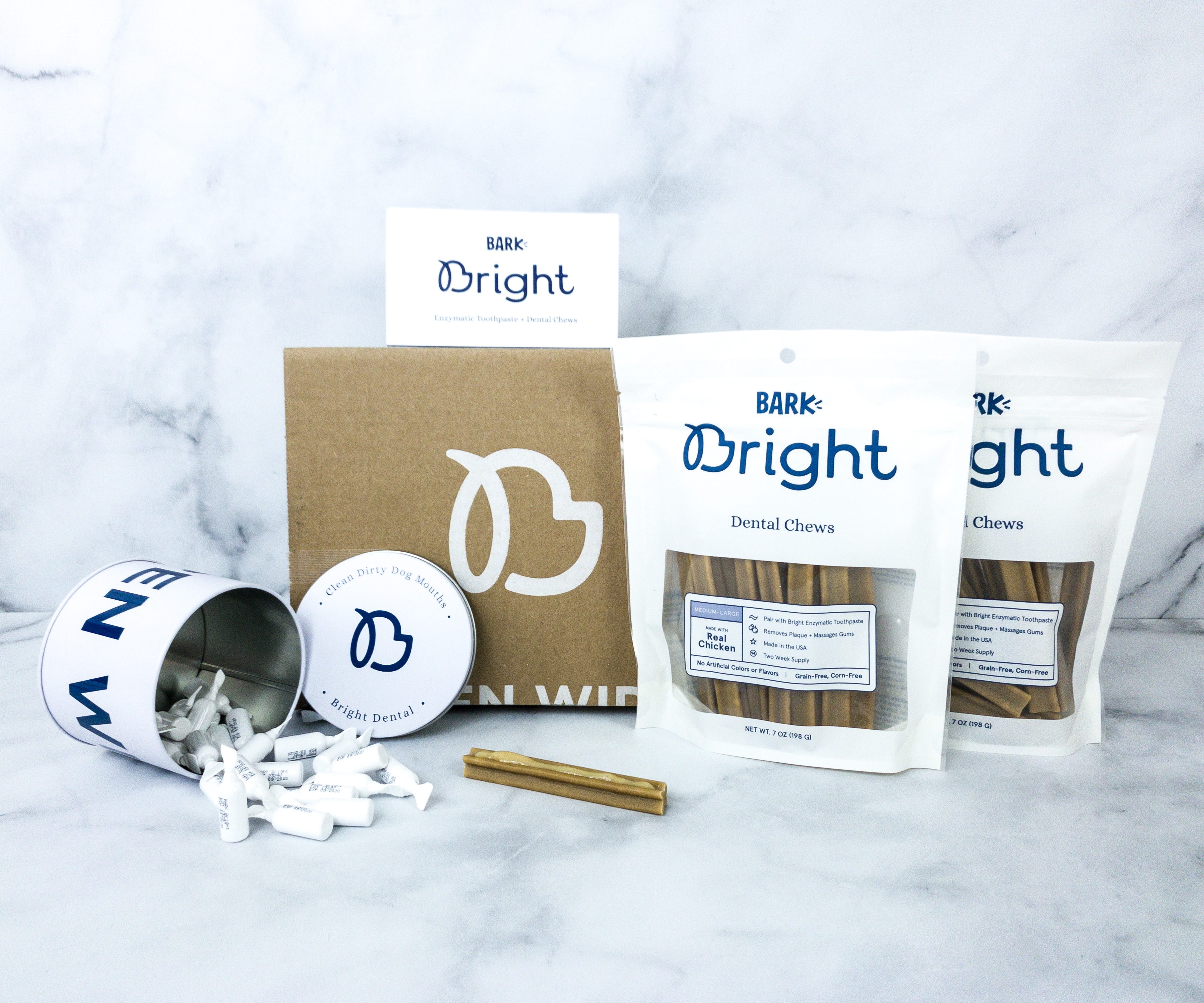 Everything in my box!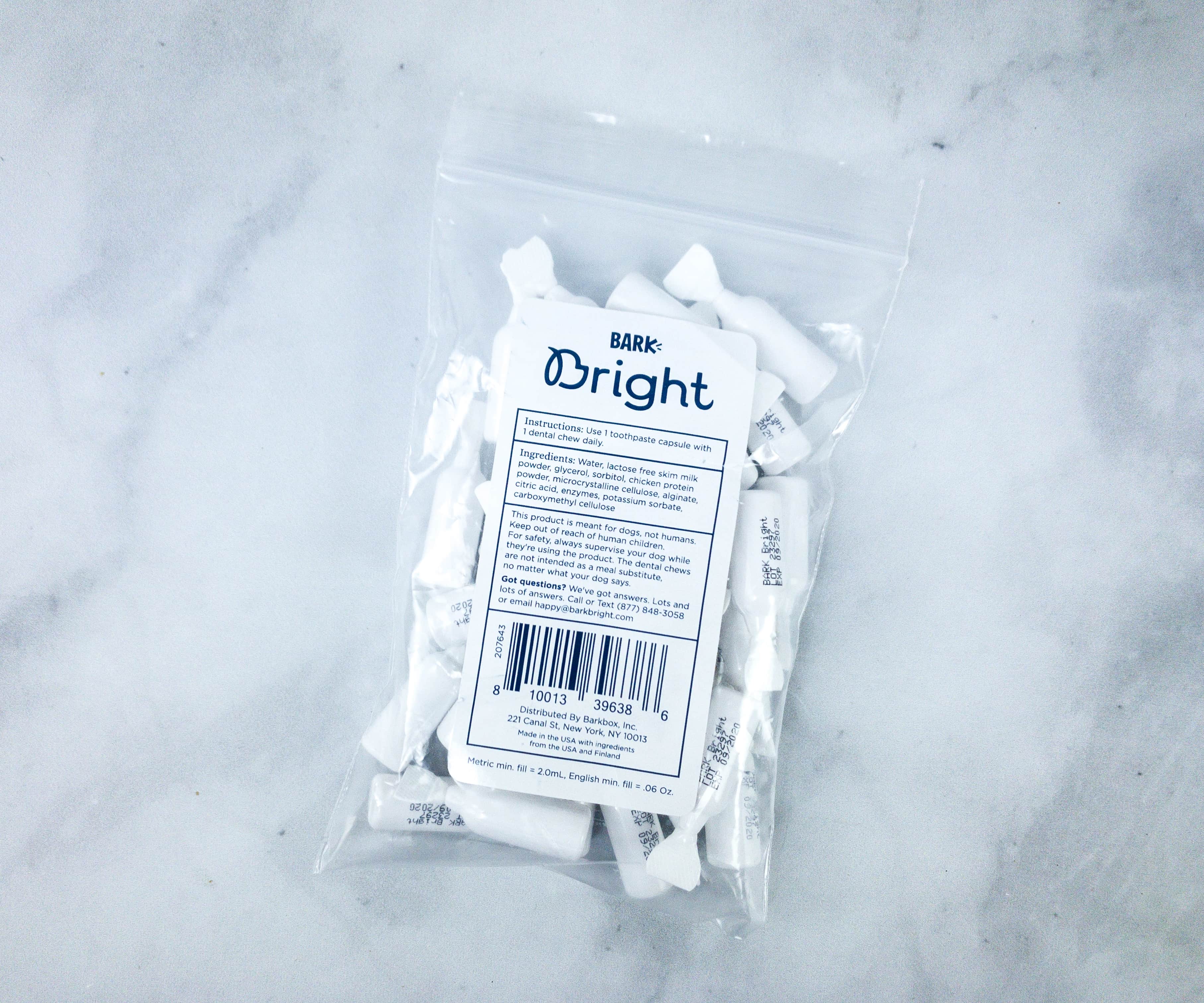 Triple Enzyme Toothpaste. Each bag includes 28 capsules of toothpaste from Bark Bright!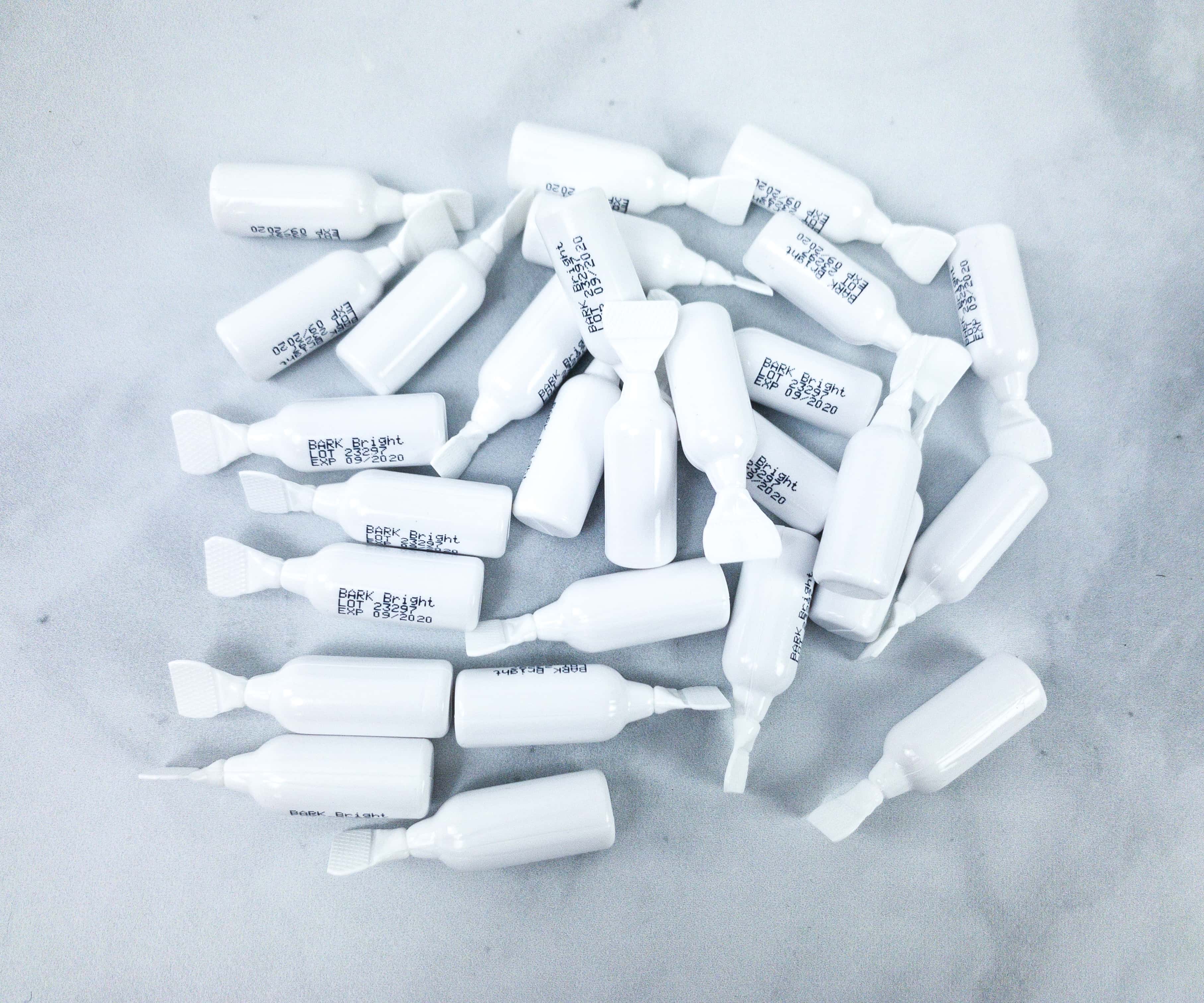 It's a unique toothpaste made with lactose-free skim milk, glycerol, sorbitol, and chicken protein powder. These help keep your dog's mouth healthy and smelling fresh!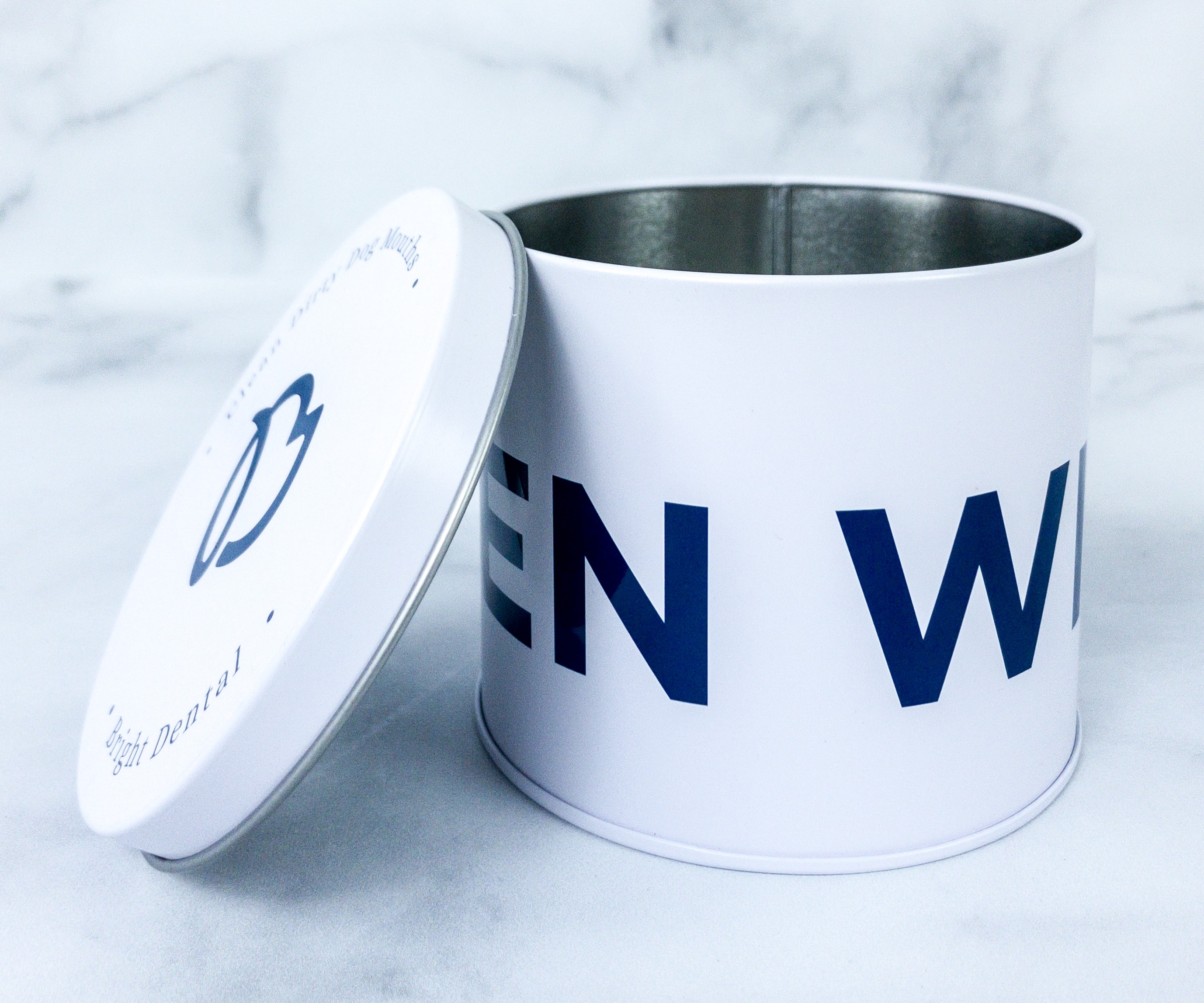 If you are a new subscriber, you'll also receive a cute, reusable white tin can on your first box.
You can use this can as a container for all your pup's toothpaste capsules.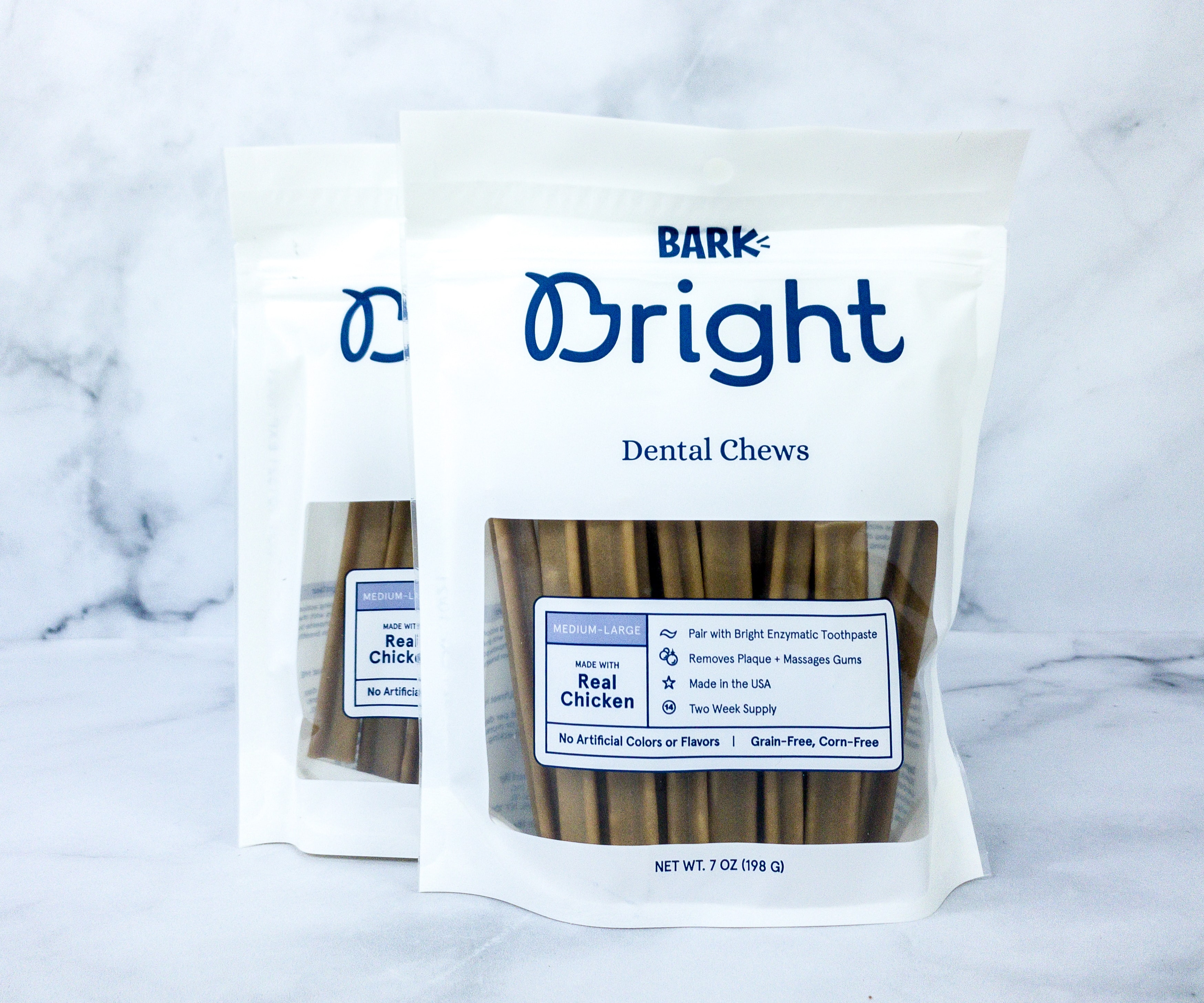 Dental Chews. This month's box also includes two bags of tasty dental chews made with real chicken. These are grain and corn-free and doesn't contain any artificial colors or flavors either.
Featured at the back of the pack are all the information you need to know about the treats including its nutritional content, ingredients, calorie info, and feeding instructions.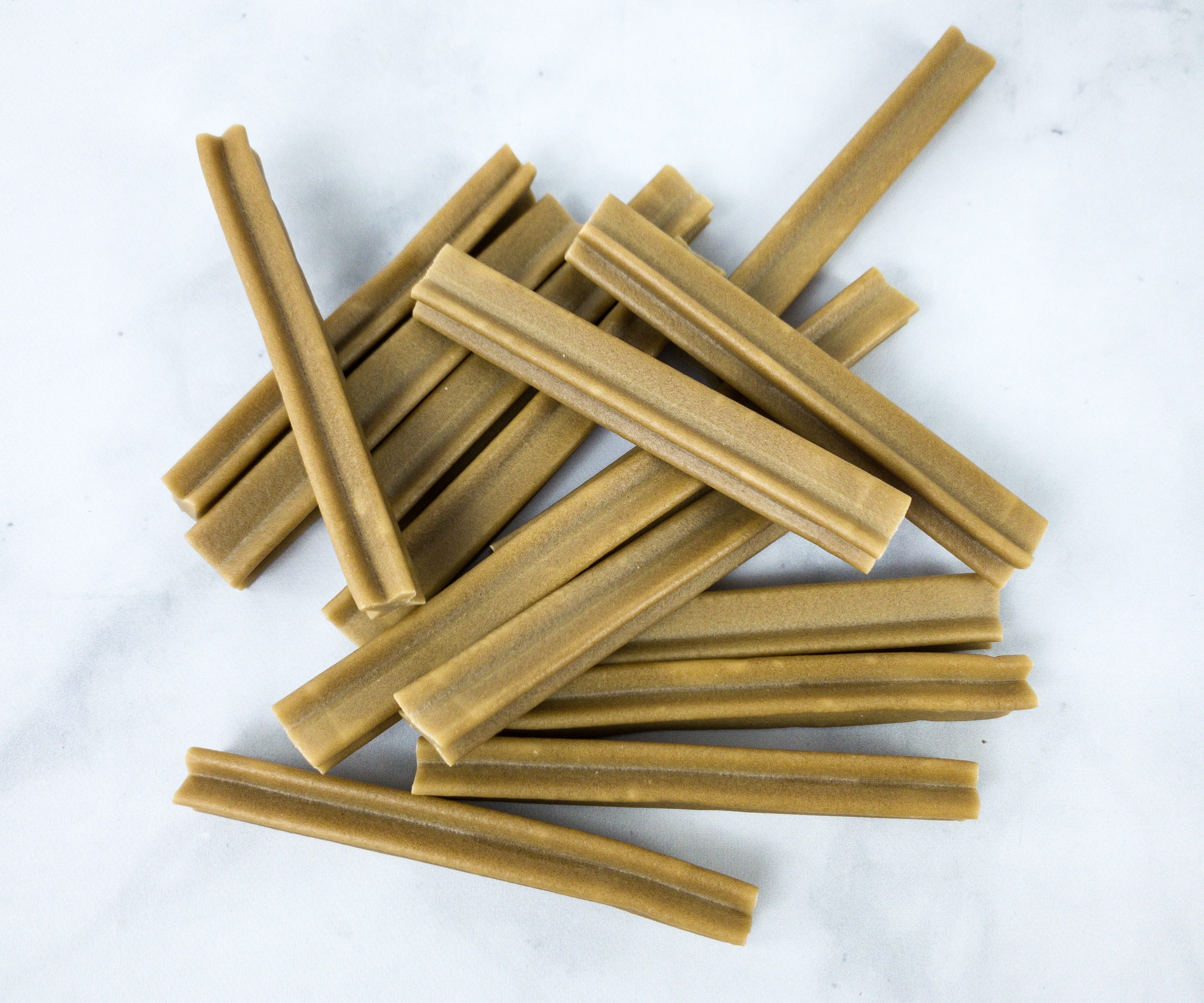 Each bag contains 14 pieces of tough and tasty chewy treats, enough for a two-week daily consumption.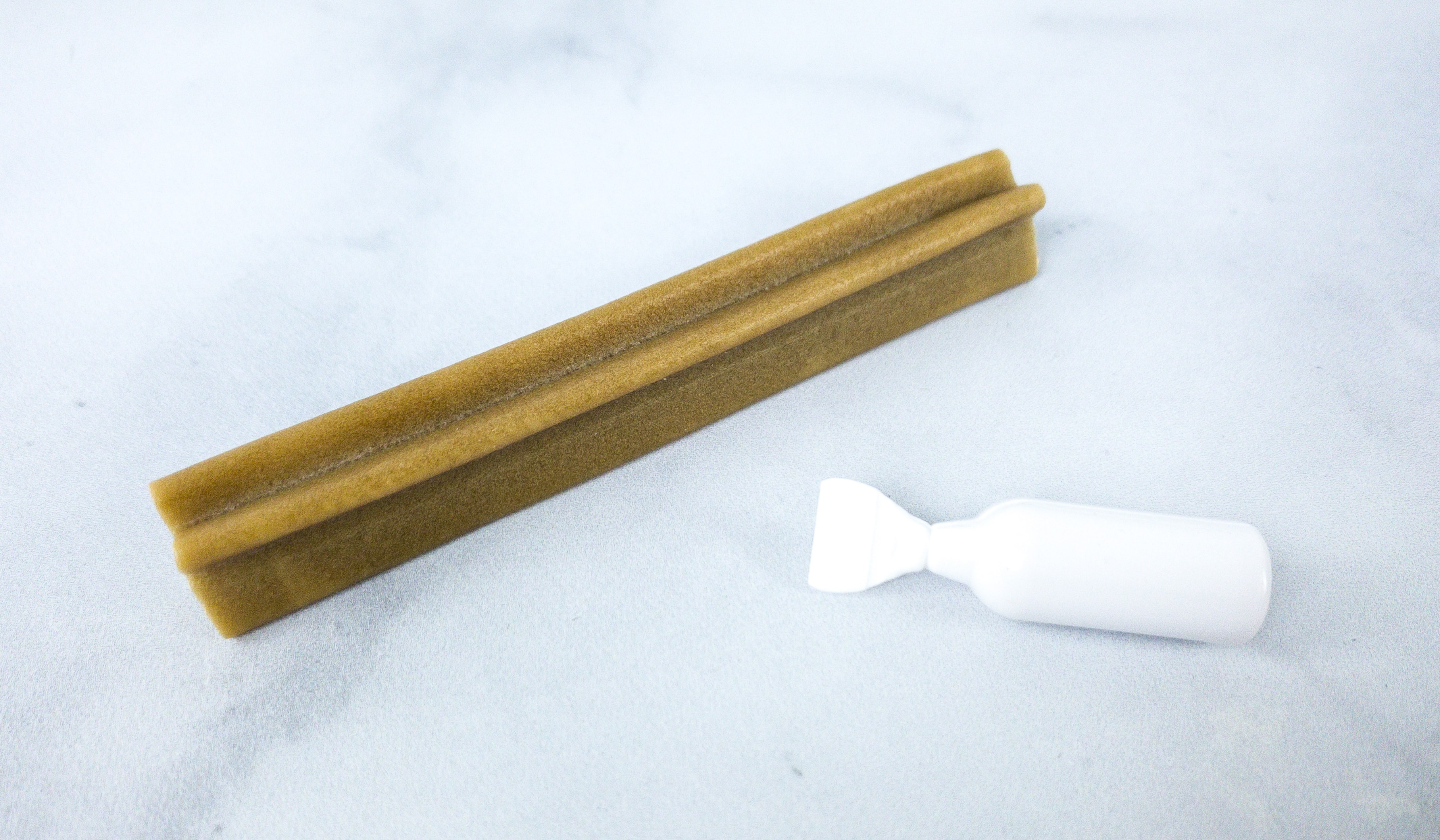 A piece of dental chew and toothpaste are all you need for your dog to have a cleaner, healthier and fresher breath.
Just apply the 3-active enzyme toothpaste on a portion of the chewy stick…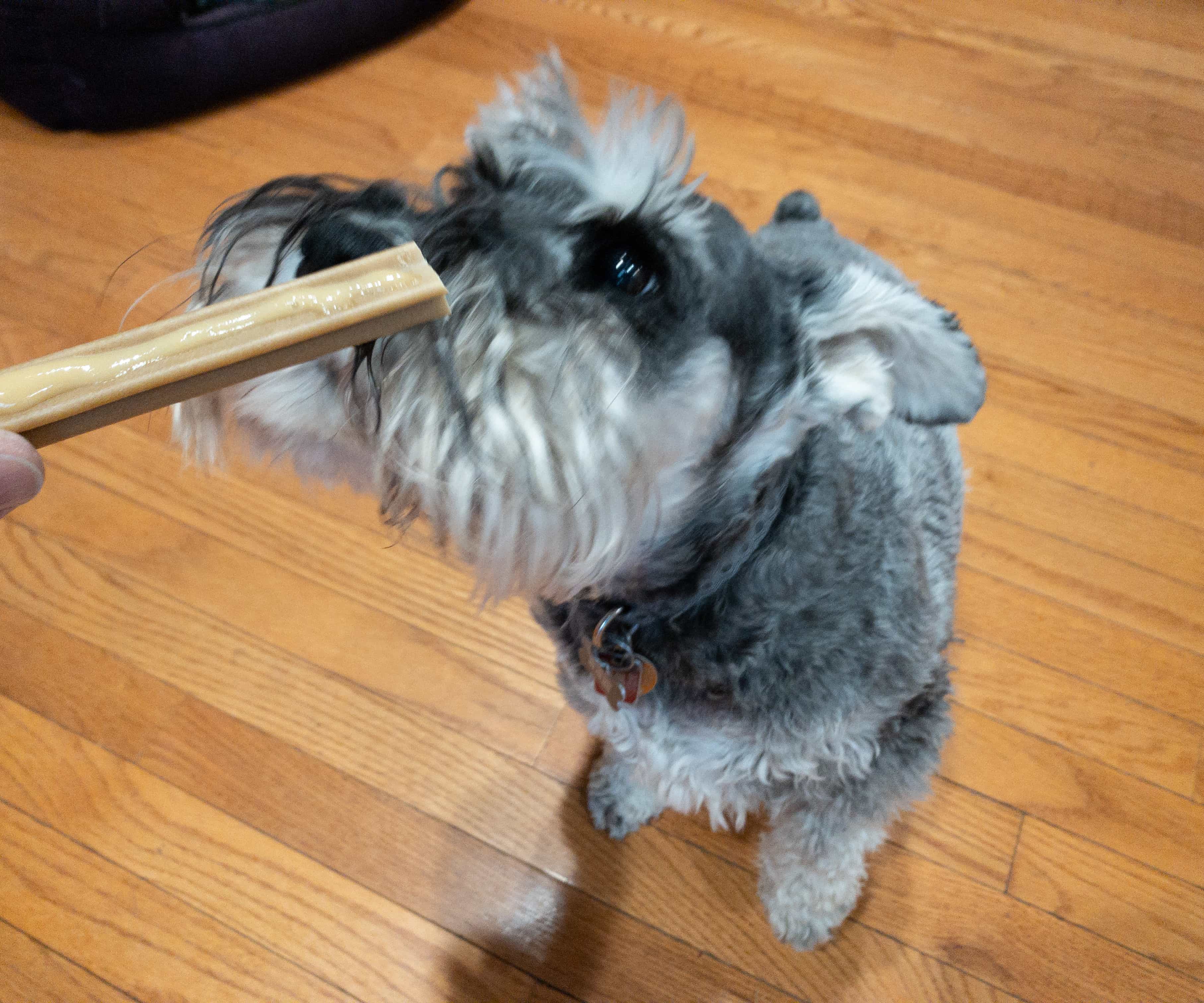 …and let your pups chomp on it!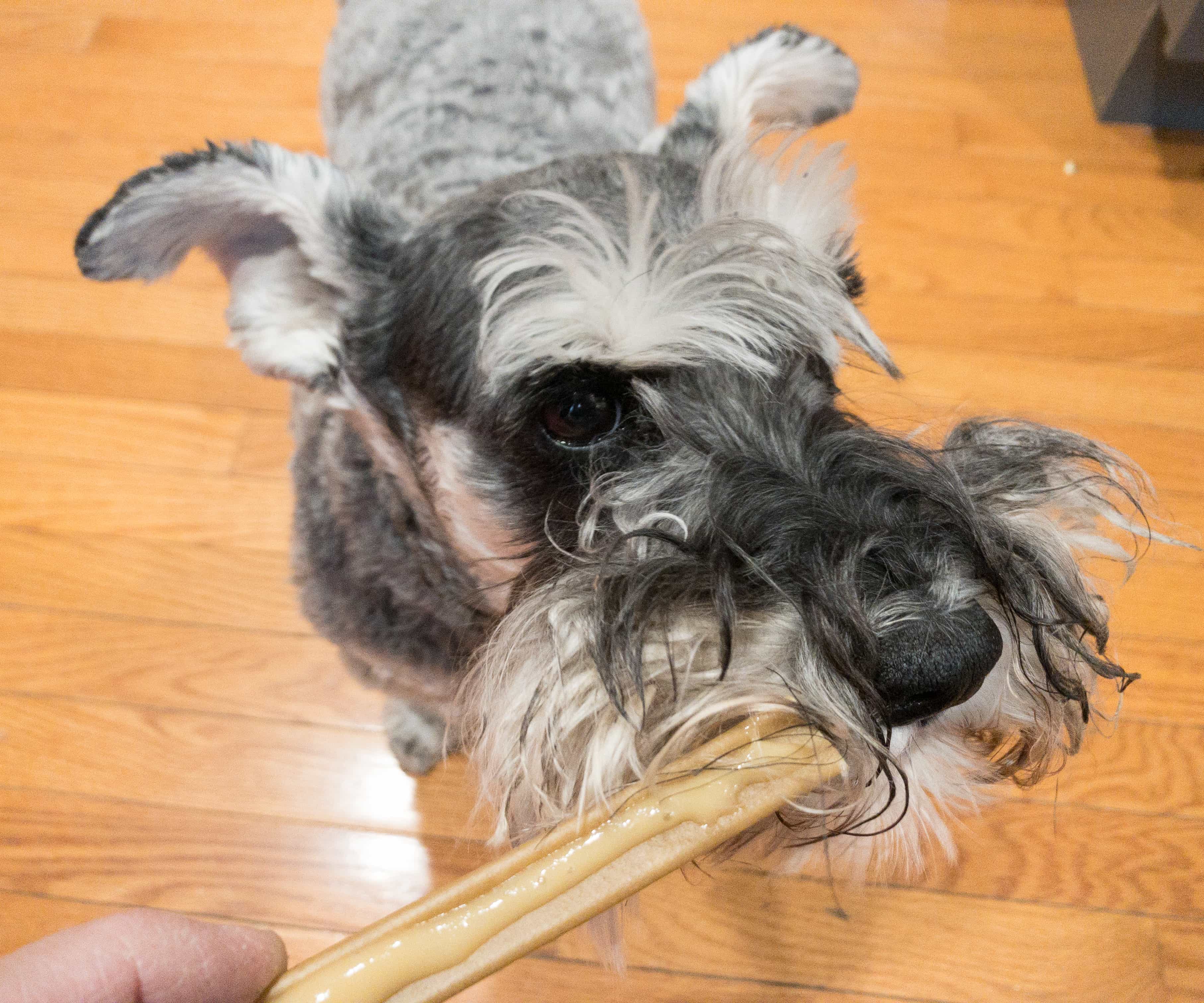 It looks like Dean is loving his new yummy dental treats!
Fun toys and yummy treats would definitely make your pups happy, but keeping them healthy is another thing. Bark Bright is a dog dental subscription that will not just give your pups healthy and yummy treats, it'll also keep your dog's breath fresher, and away from various dental diseases. If you really love your pups, it's just right to give only the best for them. We love our first Bark Bright box and we're definitely looking forward to future dental supplies for our pups!
What do you think of the Bark Bright Box?