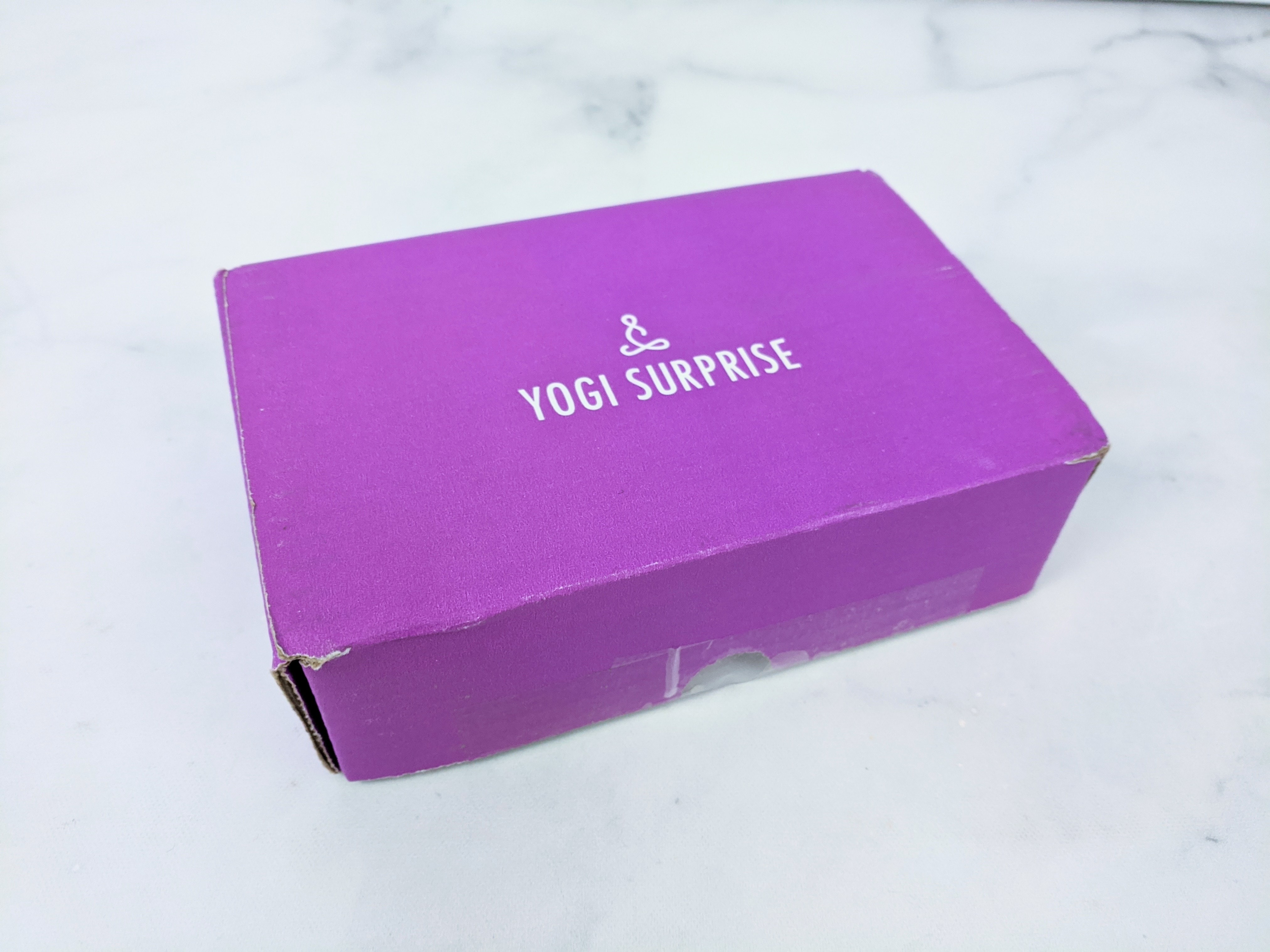 Yogi Surprise, in addition to its regular monthly lifestyle box, has a jewelry only subscription box. Every month you'll get handmade yoga-inspired jewelry pieces and 1 other item.
DEAL: Get 25% off your first box! Use coupon code HELLO25. OR Get 15% off every box for the life of your subscription with coupon code HELLOYOGI!
I love the simplicity of their purple box, and it brightens up my mailbox!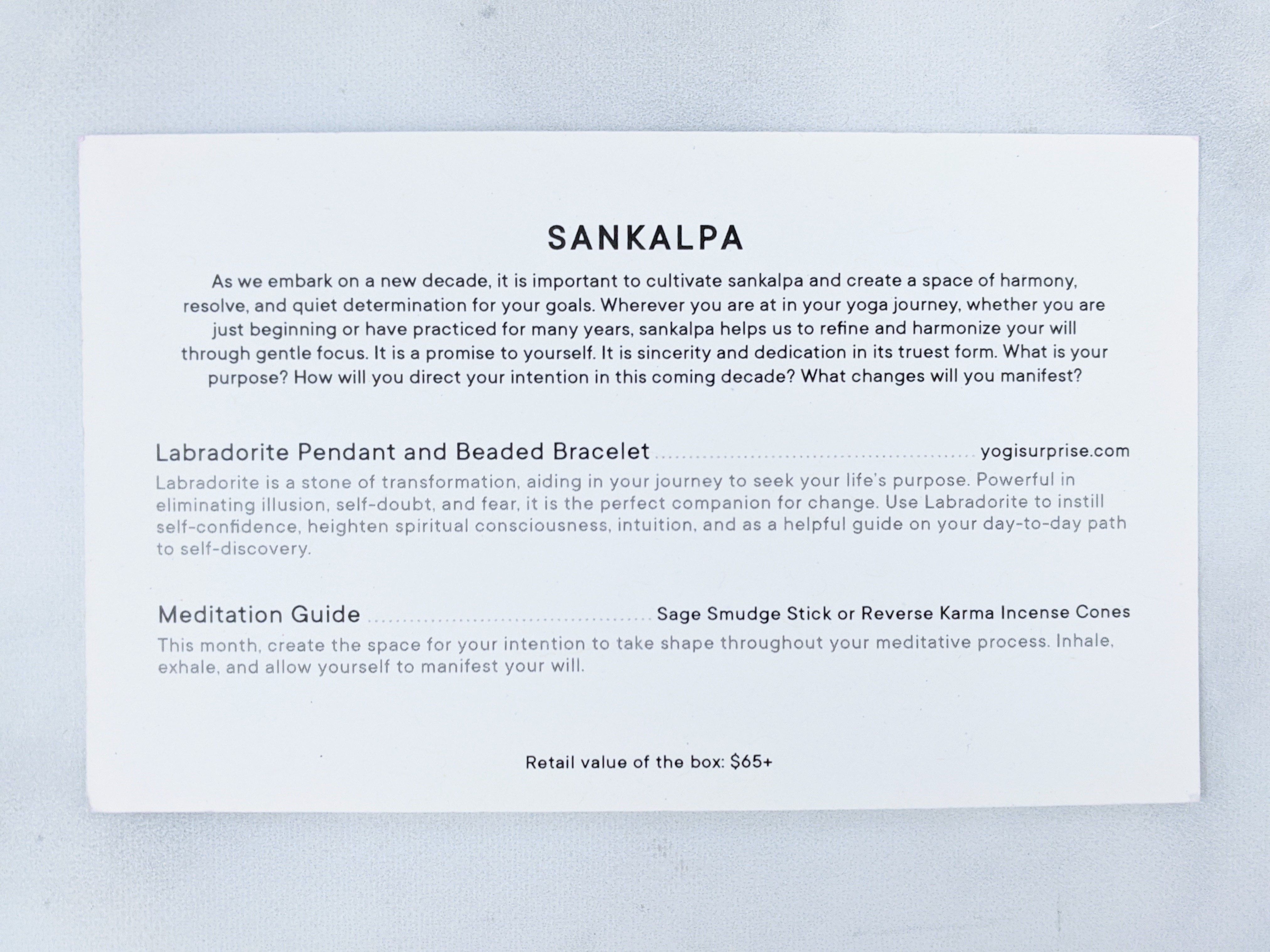 This month's theme is Sankalpa, an intention formed by the heart and mind in the form of a solemn vow, determination, or will.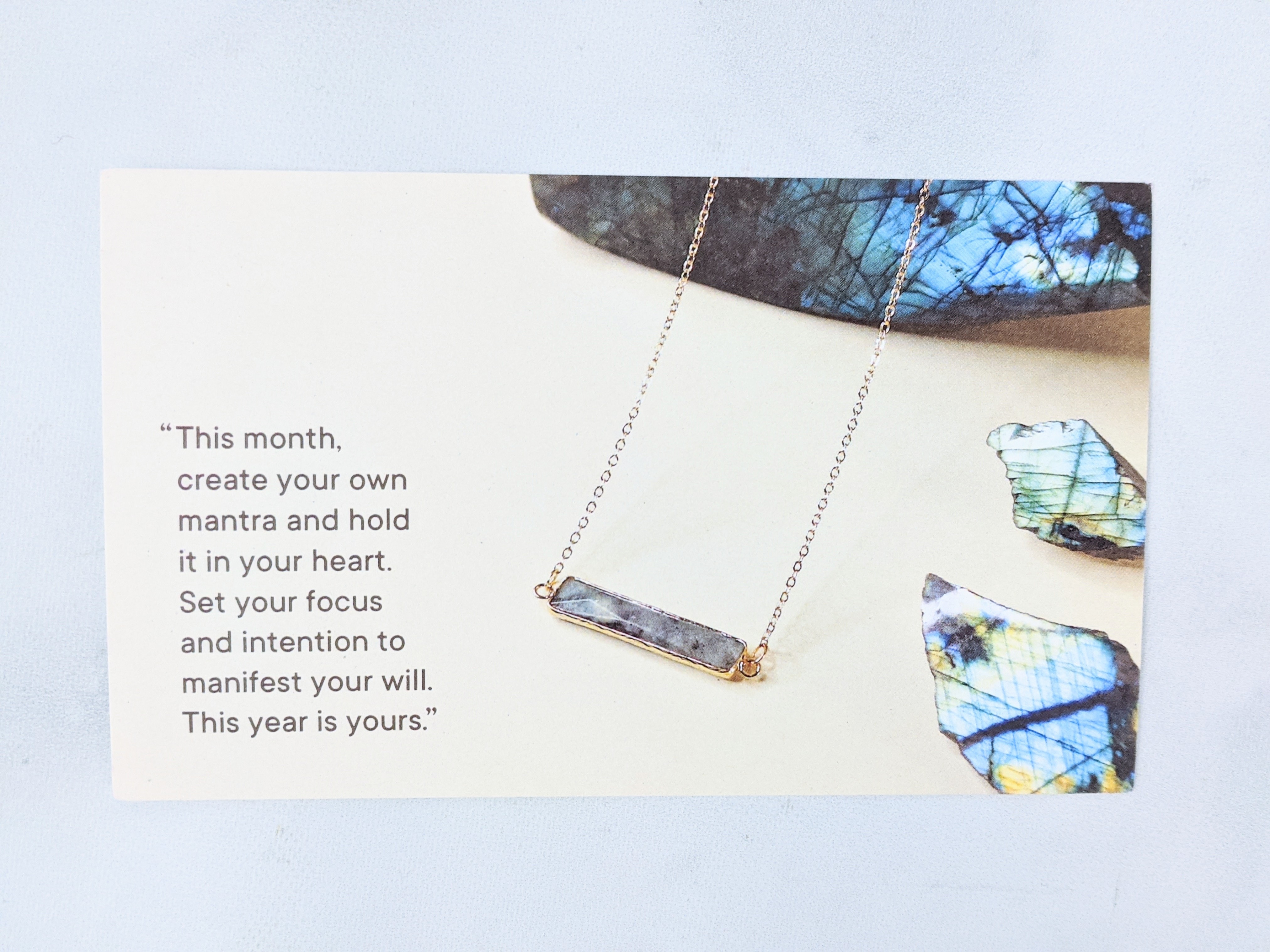 On the other side of the card, we have a reminder to create our own manta and to hold it in our heart.
This month's items are packaged in this cute little canvas bag.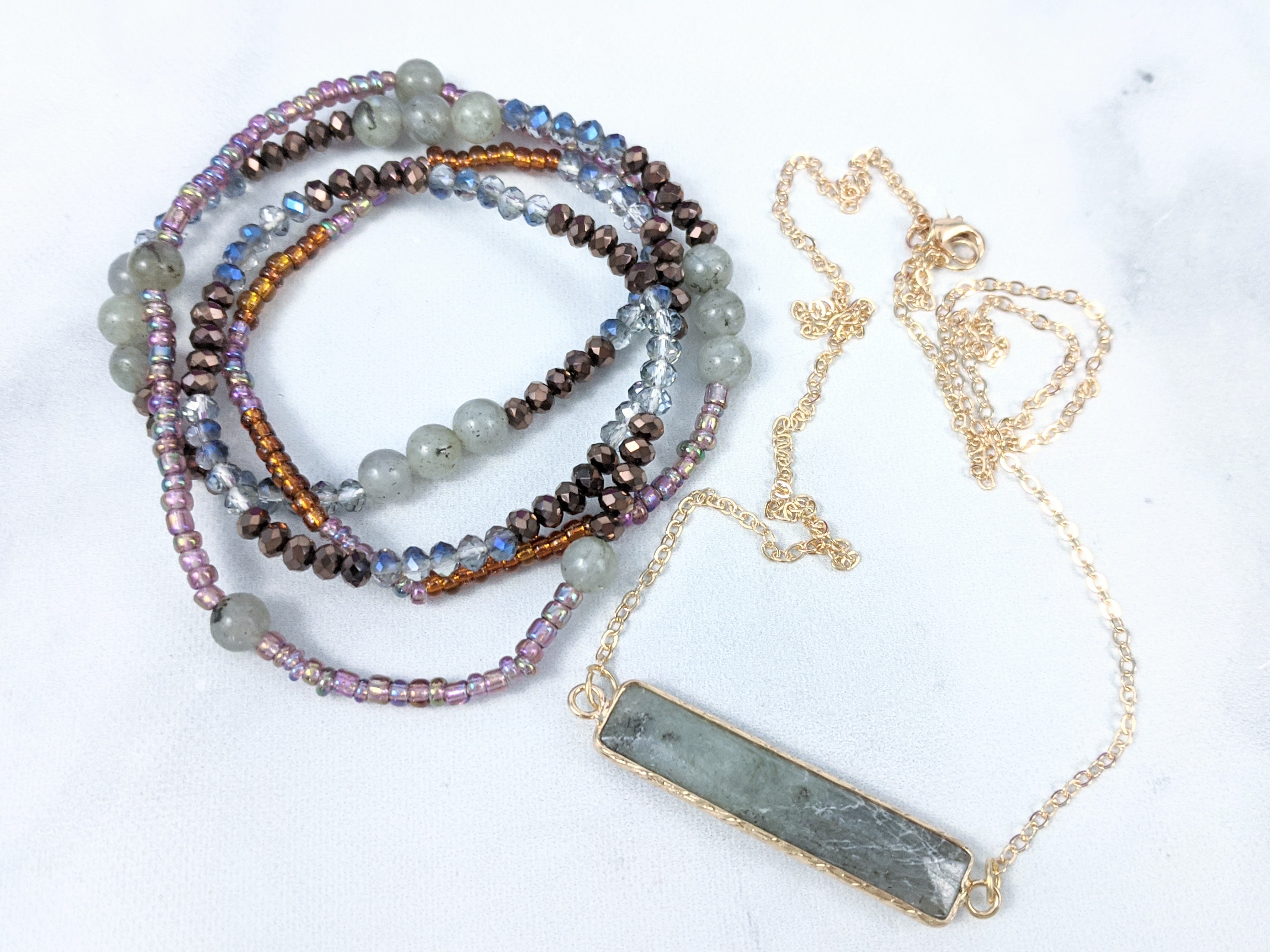 Labradorite Pendant and Beaded Bracelet. Labradorite is a great stone for eliminating illusion, self-doubt and fear.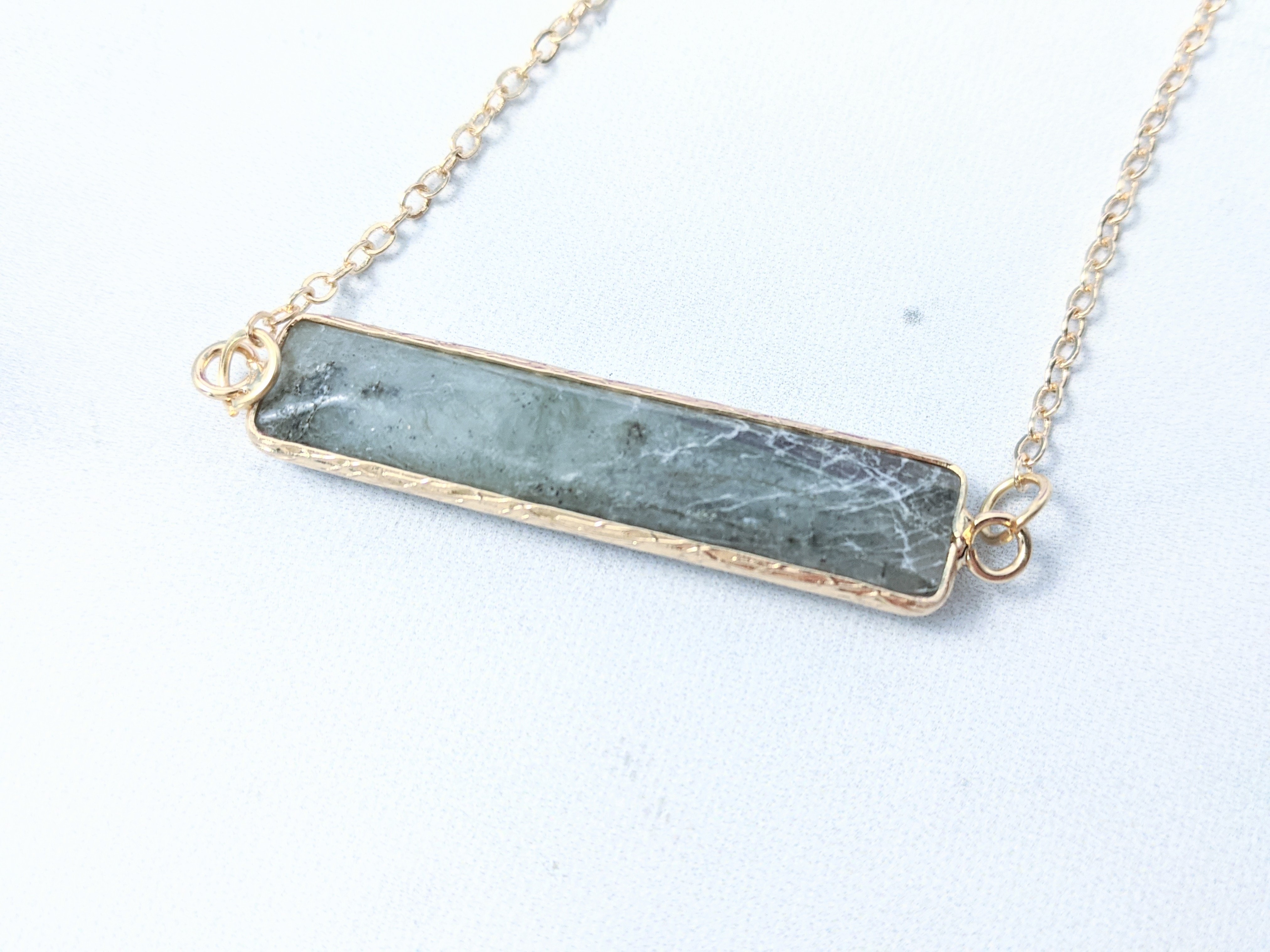 The pendant features a nice labradorite rectangle with a golden rim on a golden chain. The bezel features a lovely design.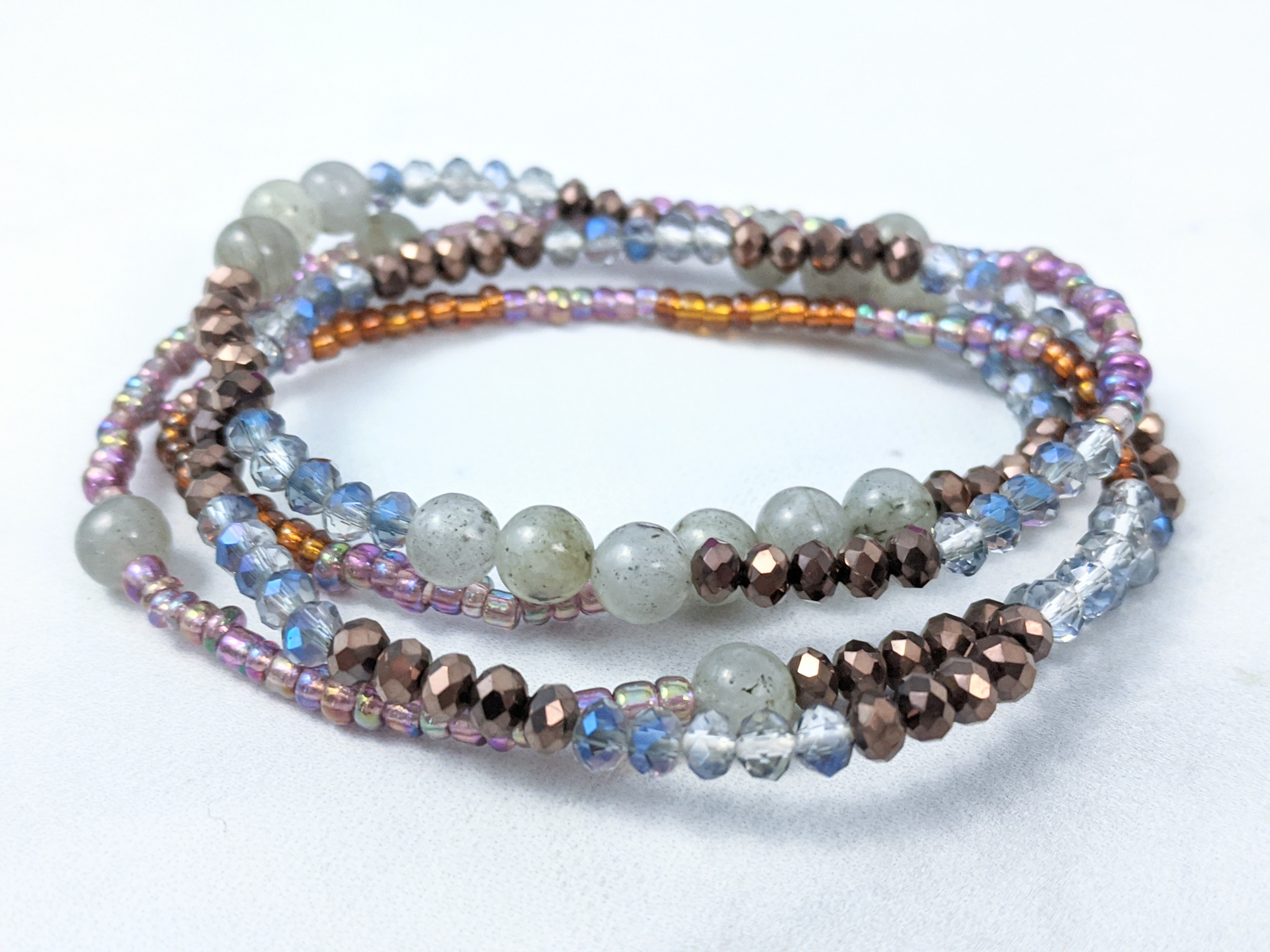 The elastic bracelet features labradorite round beads with bronze and blue faceted beads as well as purple and golden seed beads. All the beads together remind me of Aurora Borealis and go well with the Labradorite.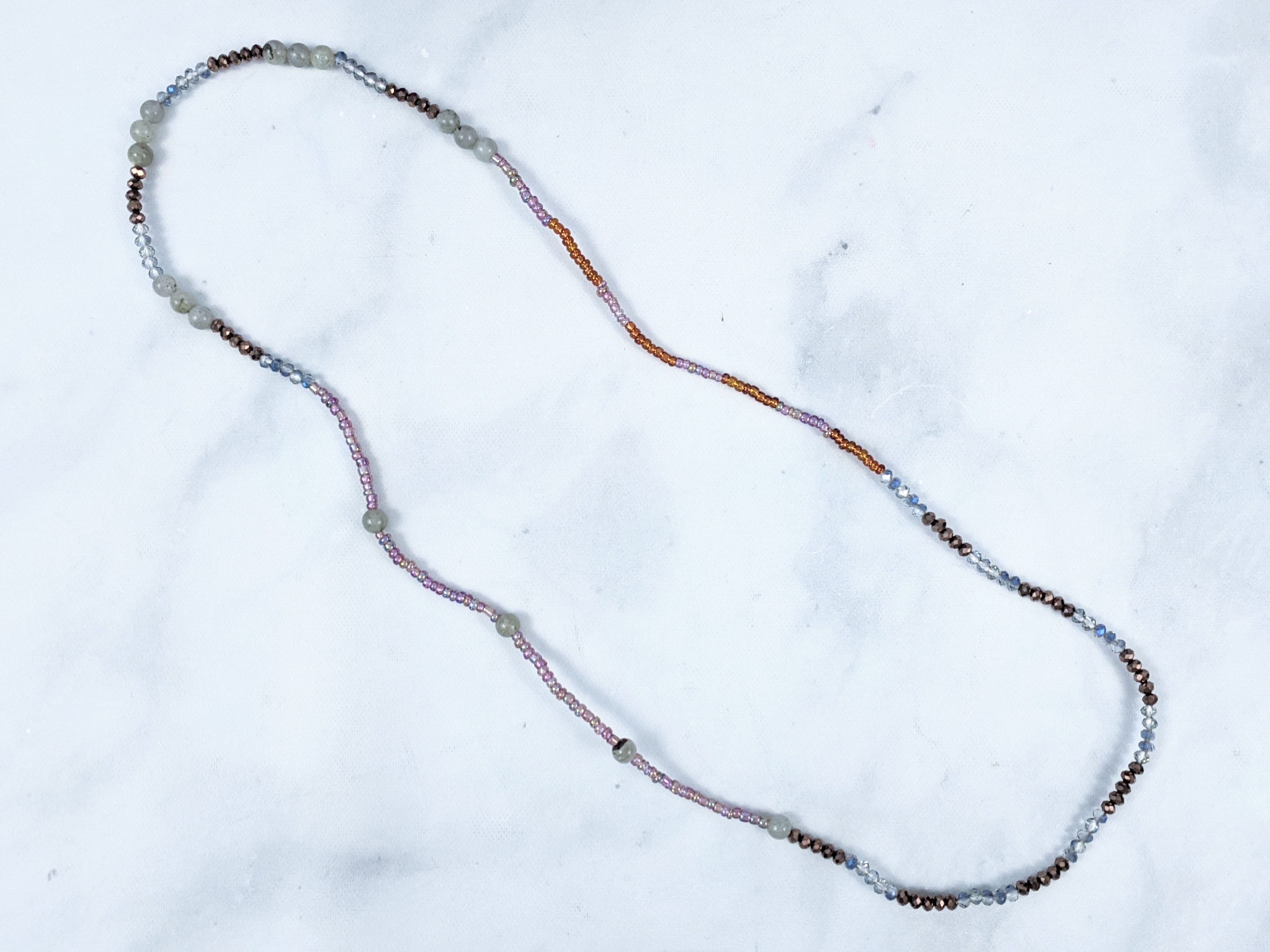 It can also be turned into a long necklace.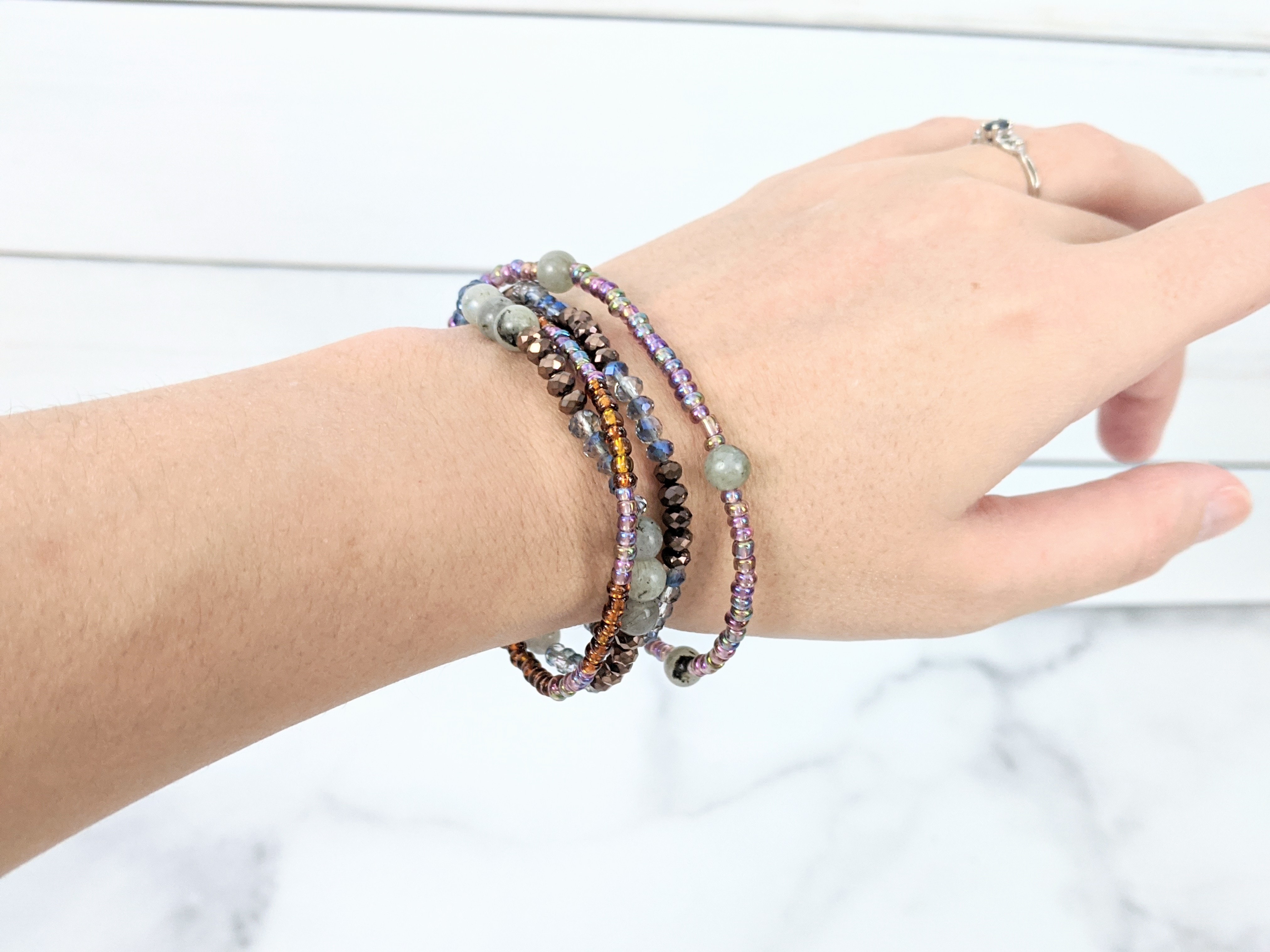 It's really pretty and it would fit most wrists.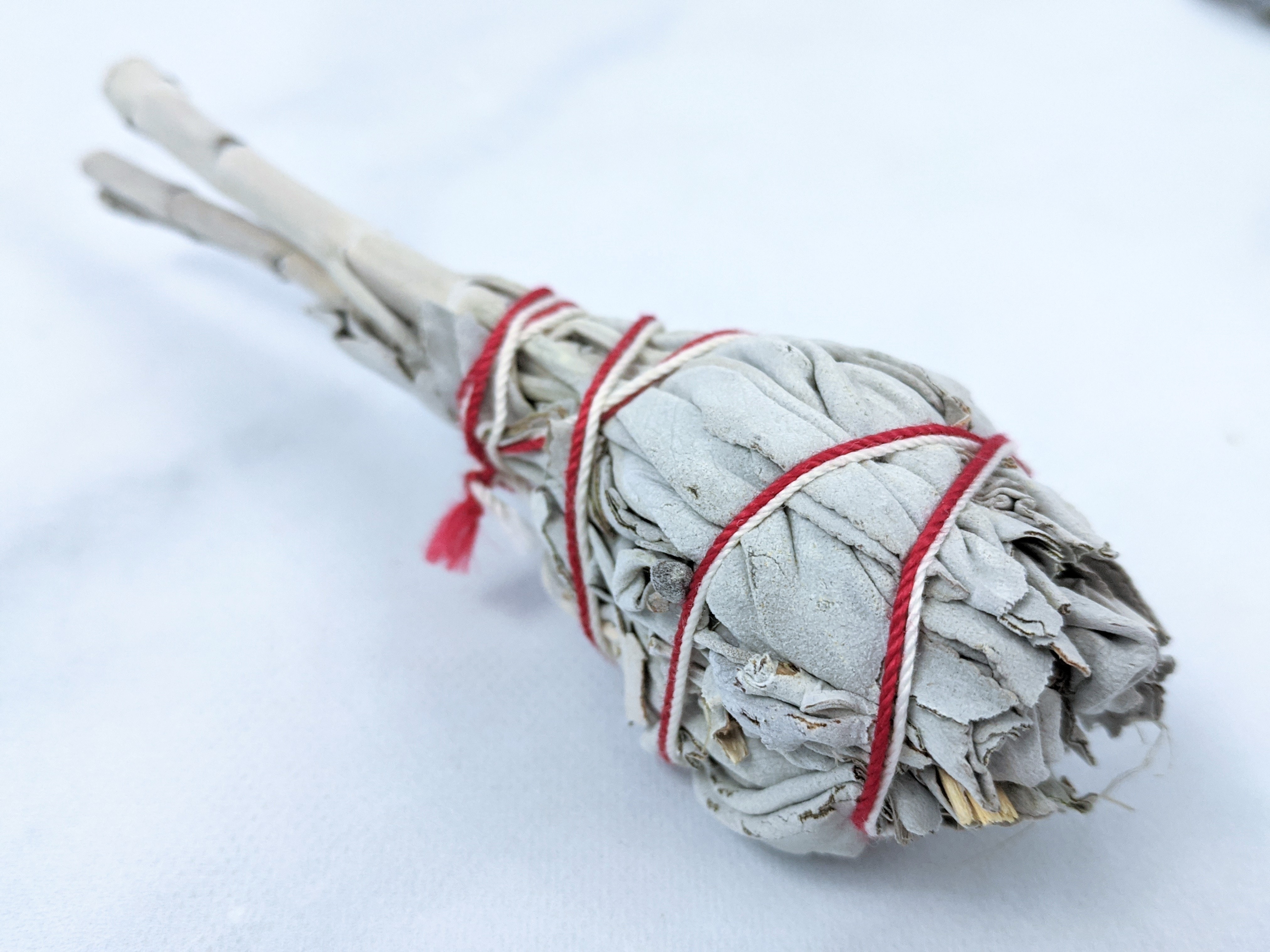 Meditation Guide. This month, subscribers would either receive the Sage Smudge Stick or Reverse Karma Incense Cones. Both are great tools for meditation and to clean up your space.
This was a lovely box. I love Labradorite and the bracelet really channel aurora borealis in winter with all the right colors and shimmers. This box is a nice start to the New Year, with room to set up intentions in our daily meditation.
What did you think of this month's Yogi Surprise Jewelry box?