We Craft Box is a craft subscription for kids. Each box comes with a themed story to inspire your children, and 2 to 3 prepared kids crafts with multiple blanks so parents or siblings can craft along. All materials are included (with the exception of scissors).
Crafters can sign up for a month-to-month, three-month, six-month or annual subscription that automatically renews. All plans can also be sent as a gift that does not renew. A month-to-month subscription starts at $29.99 per month and includes free shipping.
DEAL:  Get $5 off on your first box! Use coupon code HELLO5.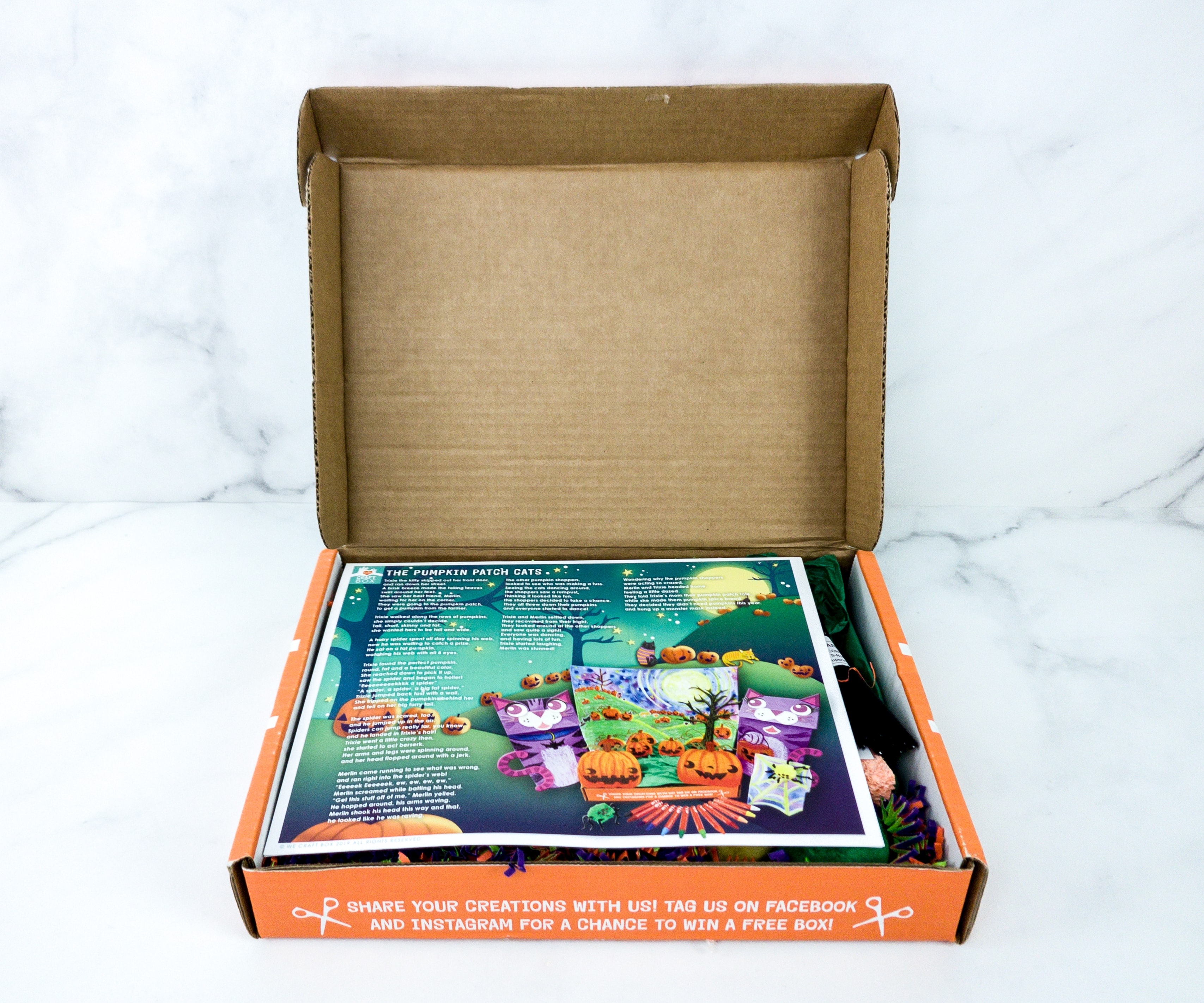 The box's contents look colorful!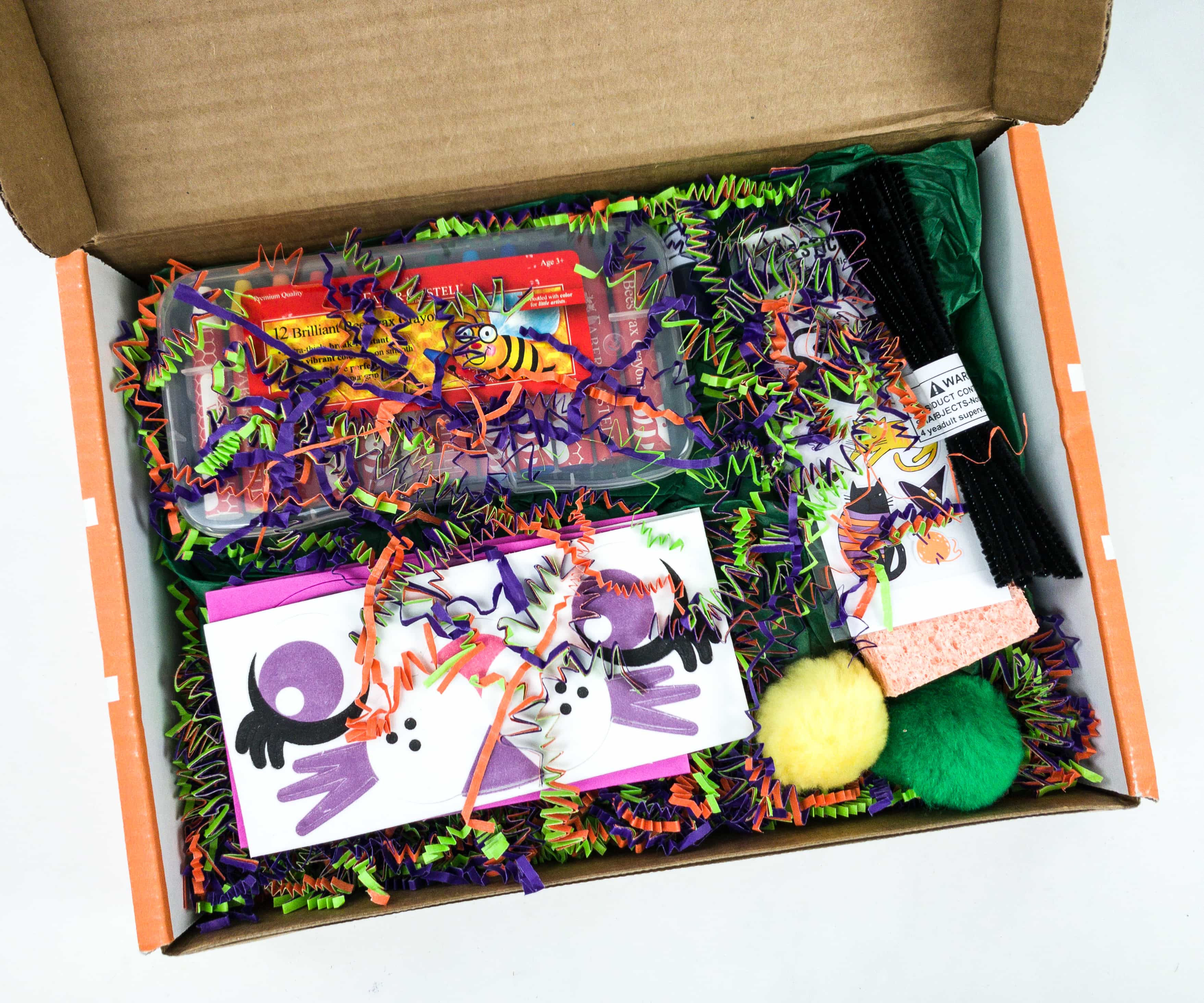 The box is filled with a lot of colorful squiggles, and all sorts of crafty items. We're excited to use them all!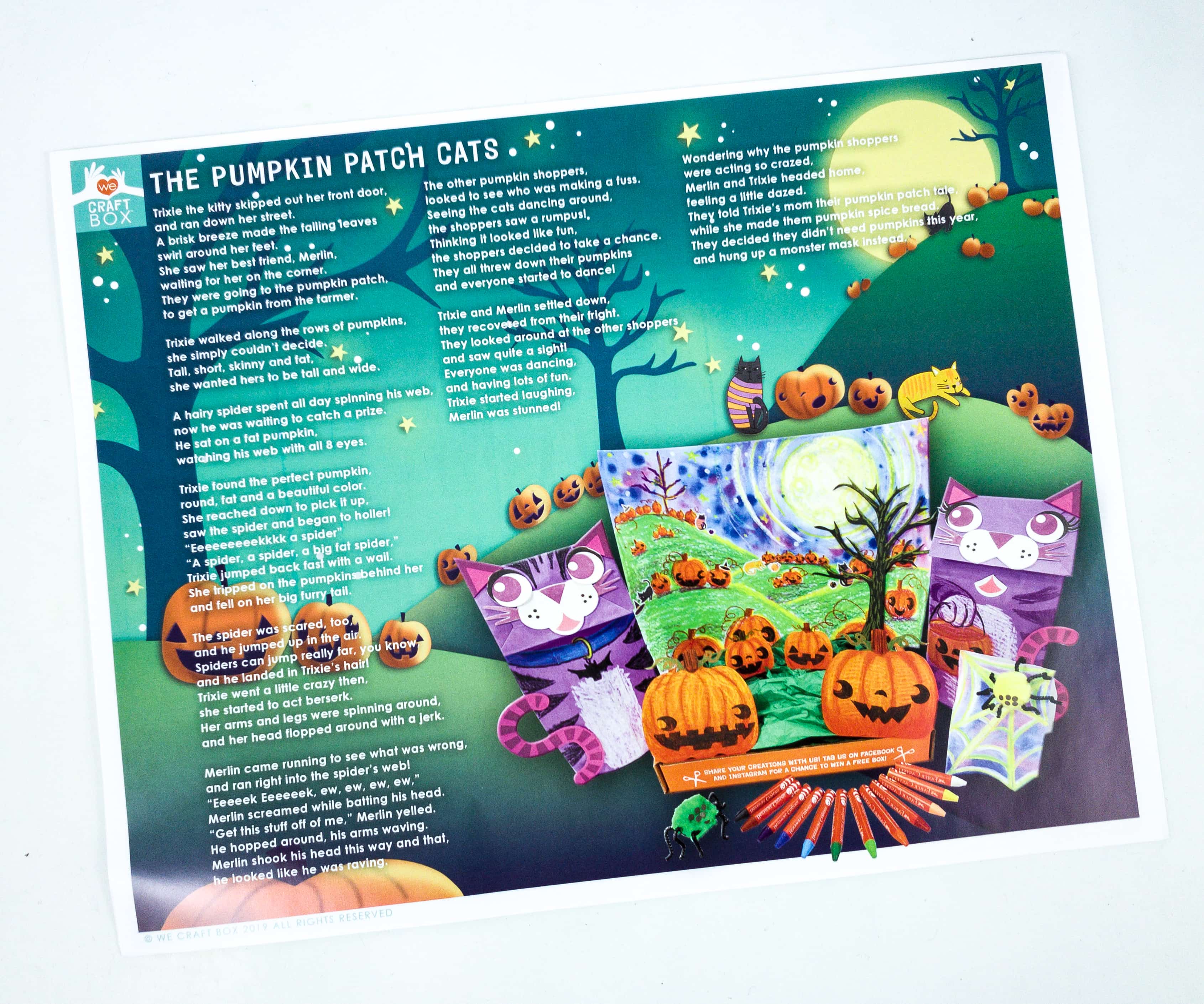 Every box includes an information card with a message from the curator of the box. At the back, there's a lovely poem that describes this month's featured activities. This is certainly a super fun and engaging way to start the craft.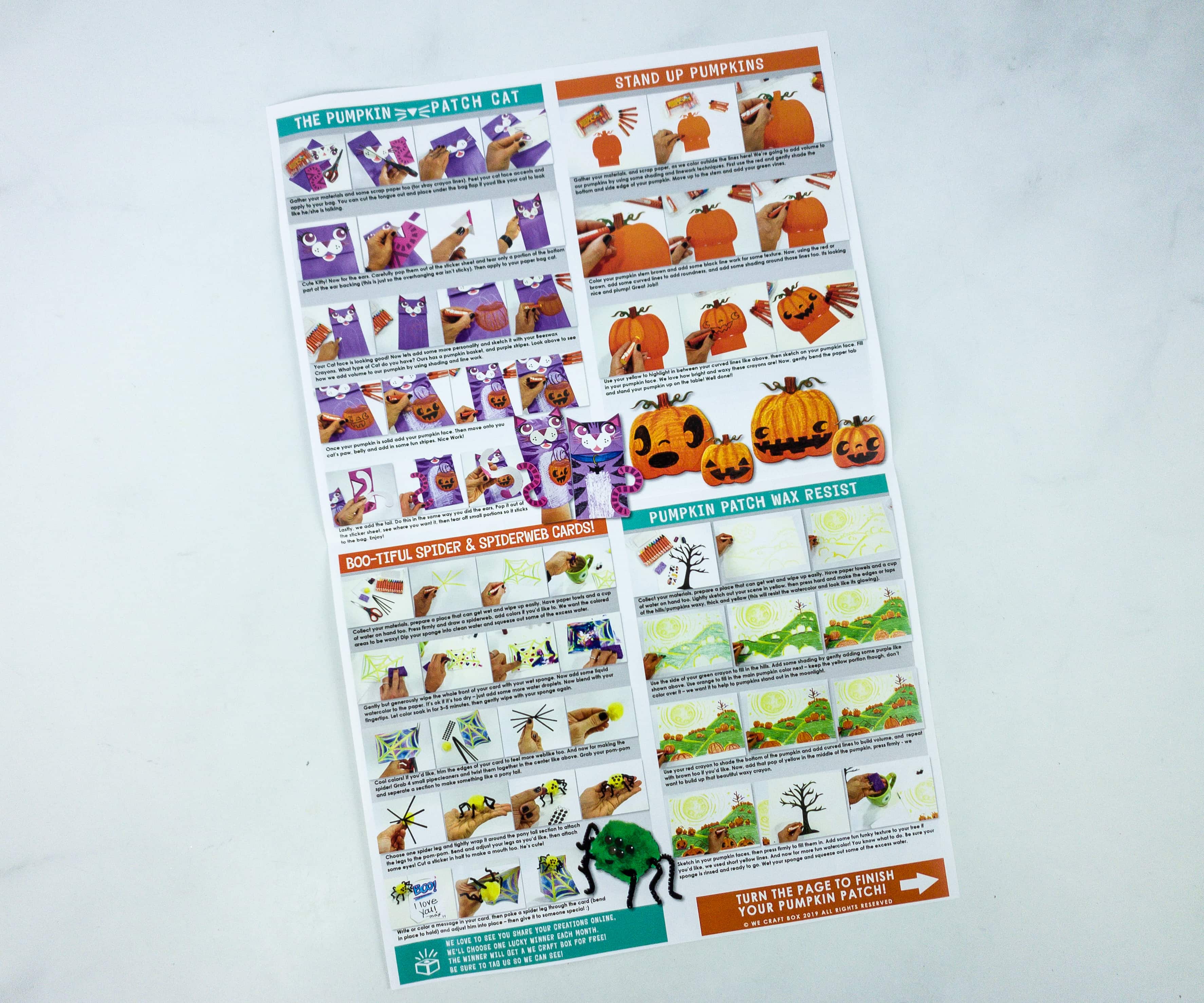 Also included is an instruction guide, supported by images of the steps.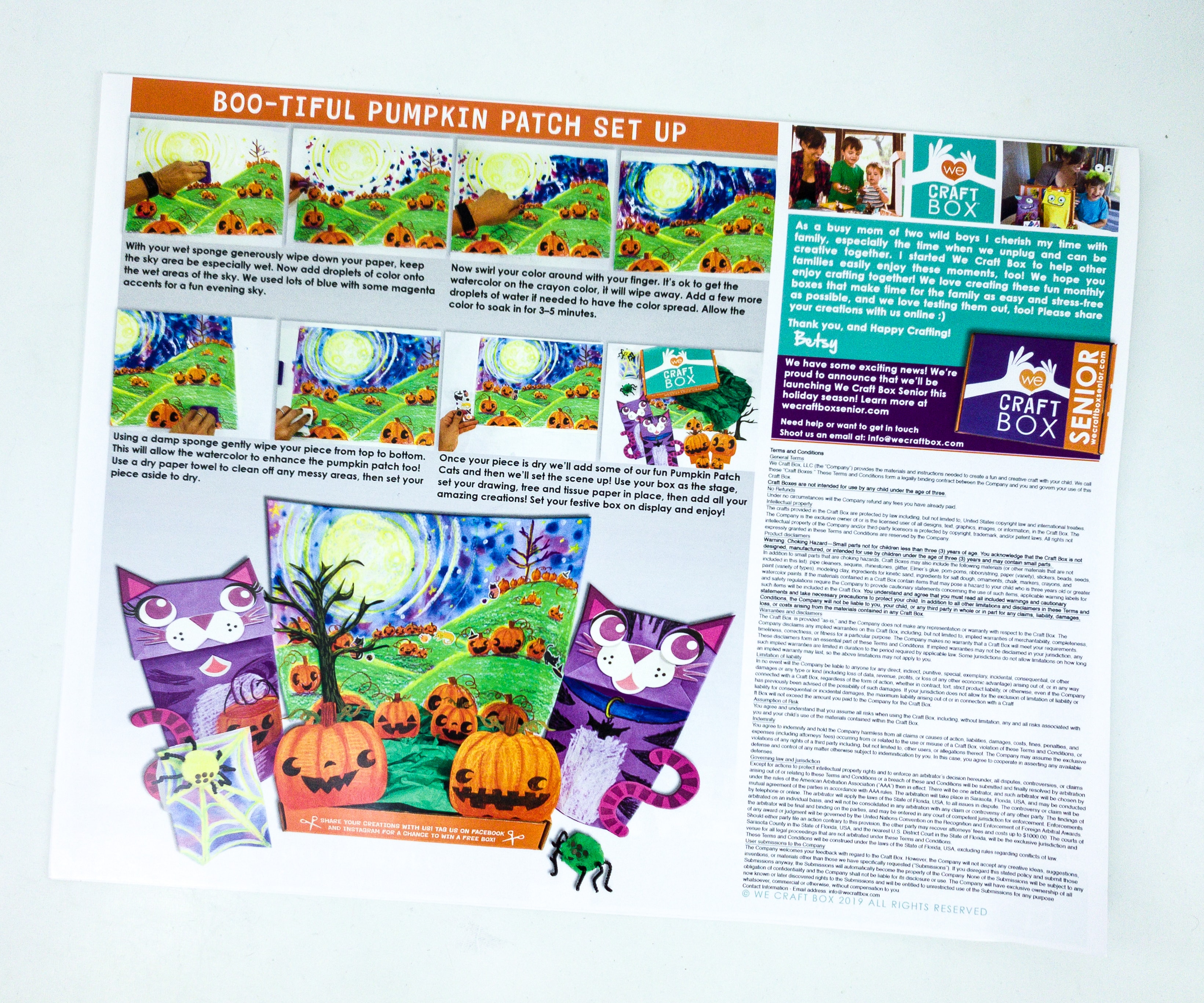 We have a total of four activities in store for us.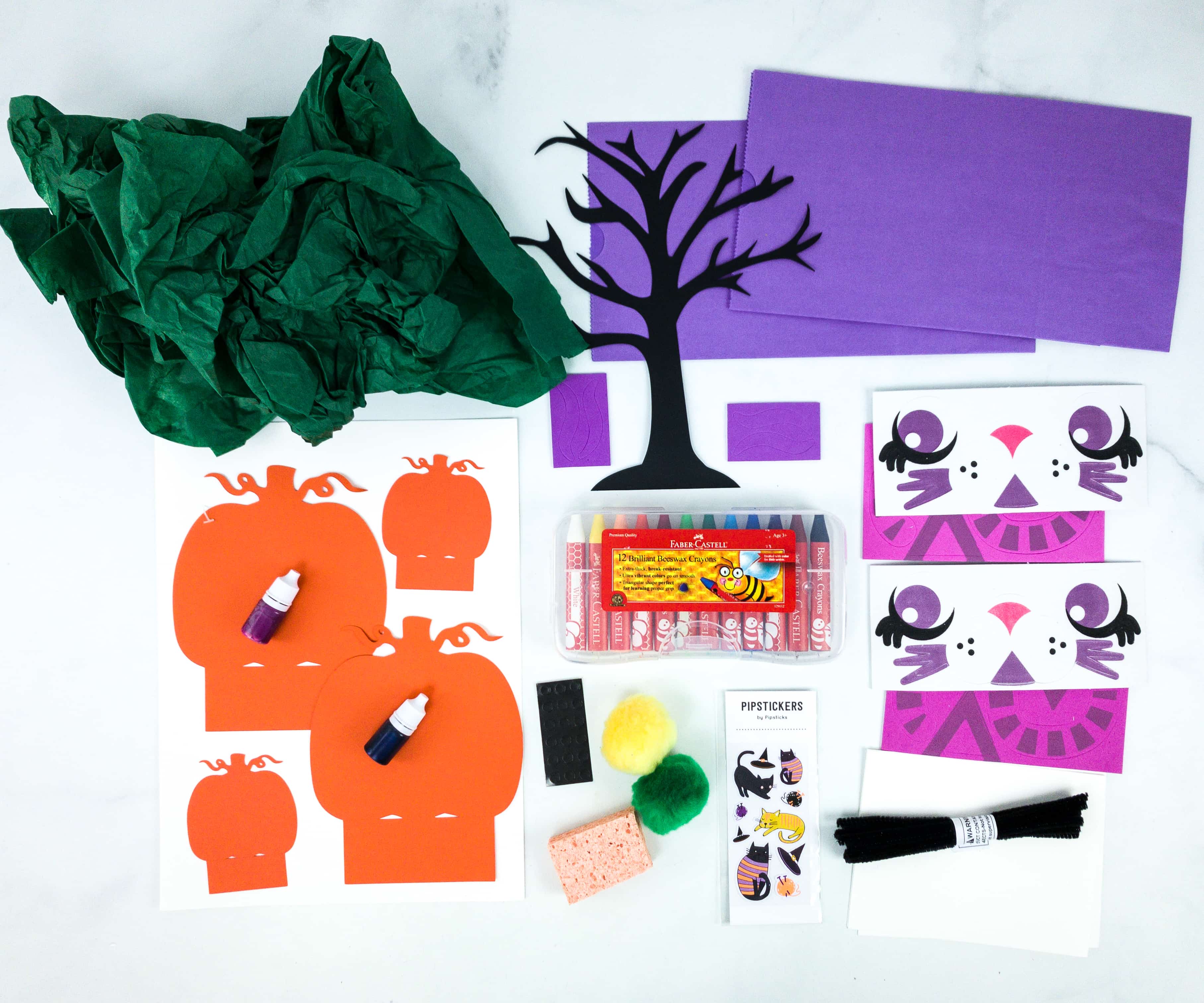 All the materials needed are included in the box.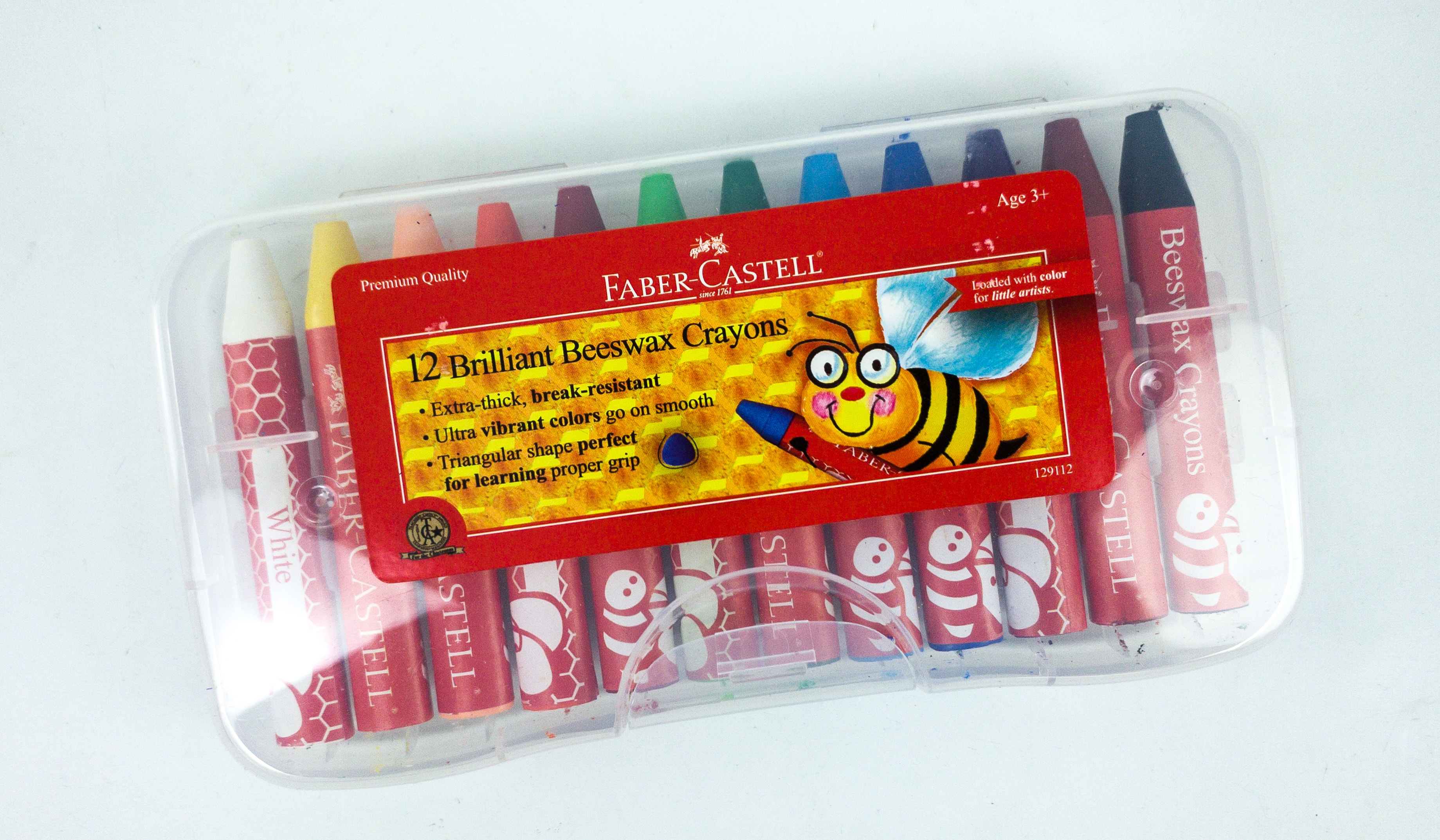 We also received a 12-piece set of Faber-Castell crayons in a transparent compact case!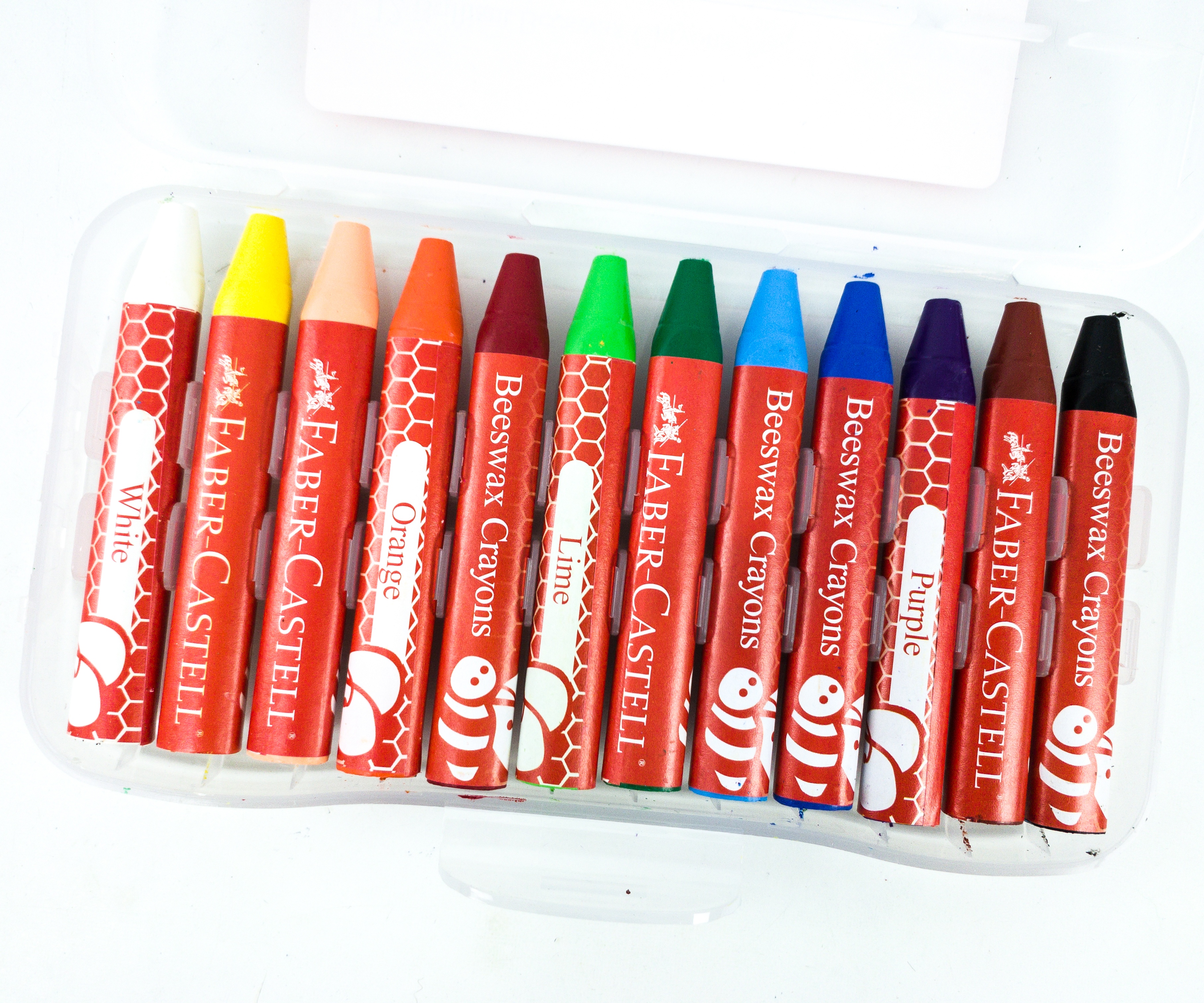 They're smooth and ultra-vibrant, plus they're extra-thick so they're break-resistant.
#1: The Pumpkin Patch Cat
For our first project, we used the purple paper bag, cut-out pictures of a cat's face, tails, ears, and tongues, and beeswax crayons.
My son started off by peeling the cat's face and ear accents and sticking them on the purple paper bag.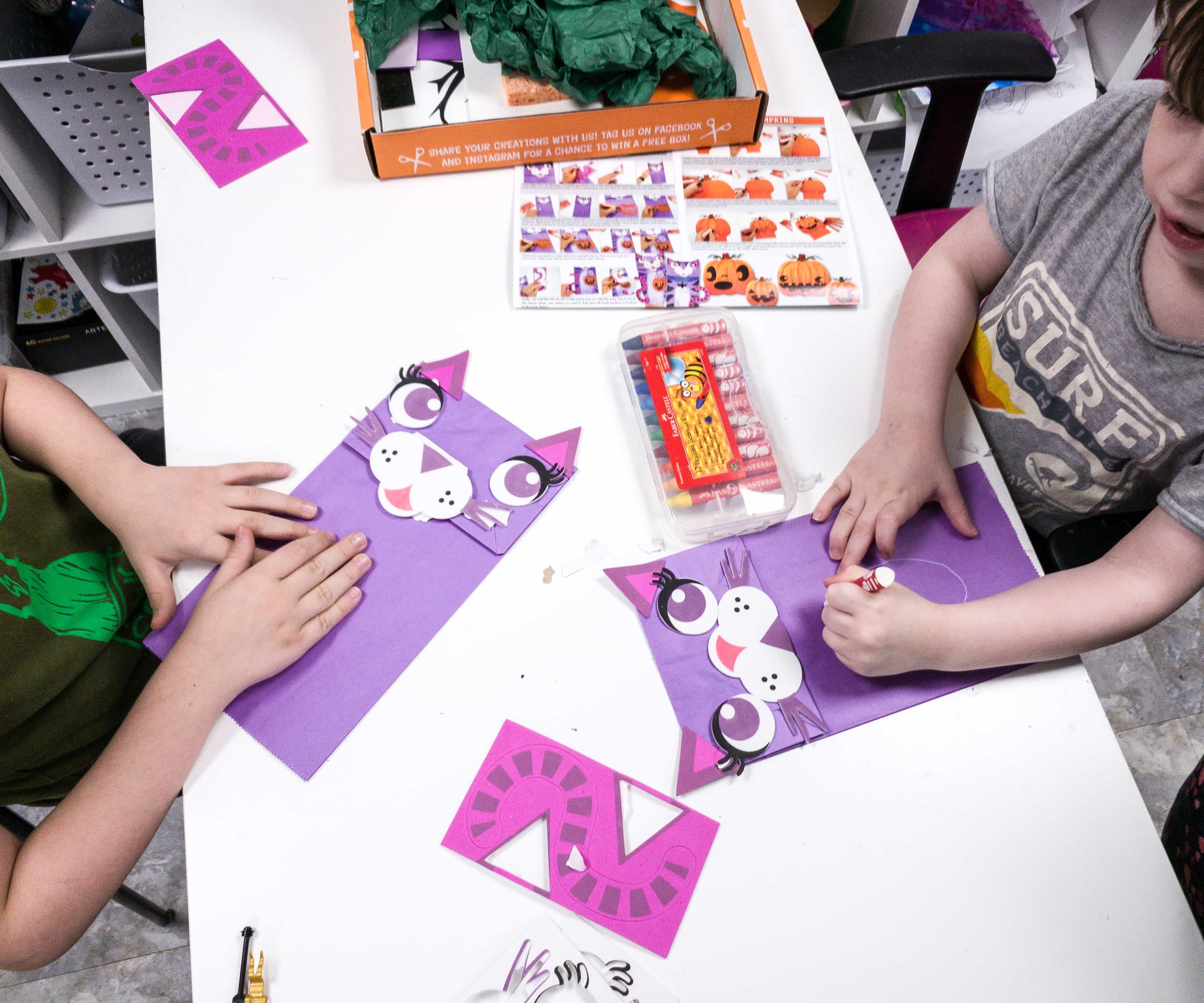 Once you're done sticking the face and the tail, you can already consider this project finished, but you can also add extra design using the beeswax crayons.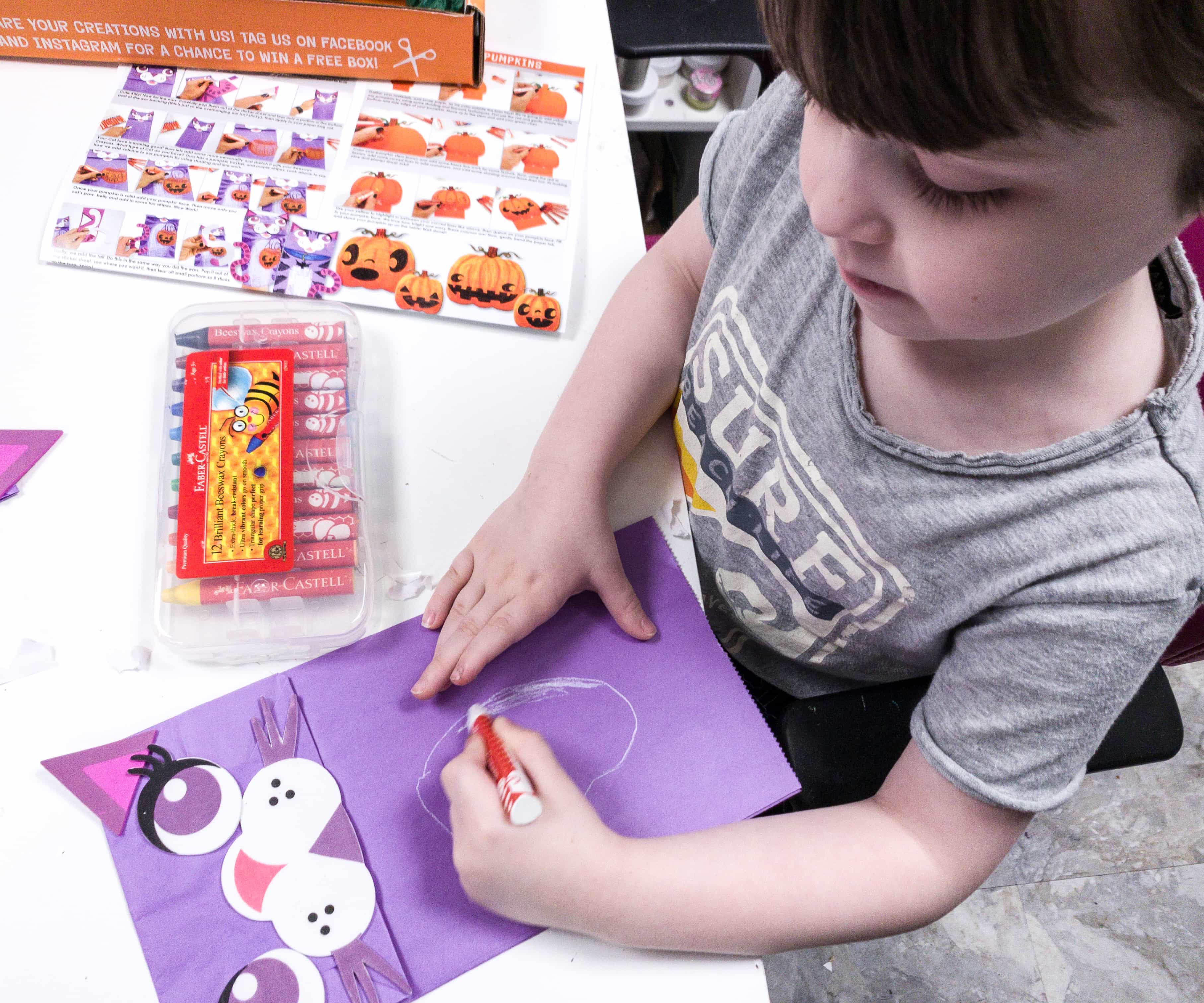 My son started by sketching an oblong to form a tummy!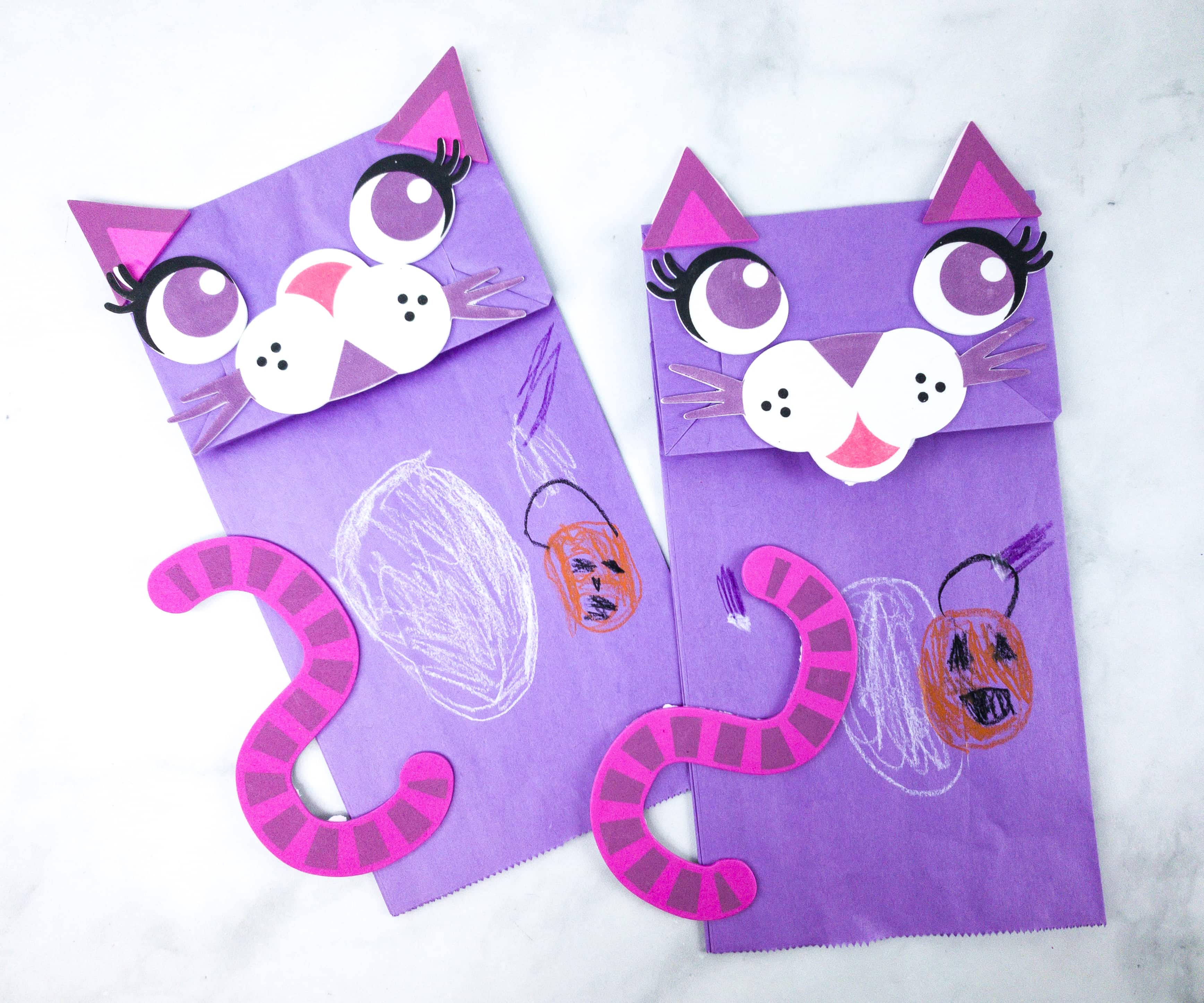 Aside from the tummy, they also added a jack o' lantern!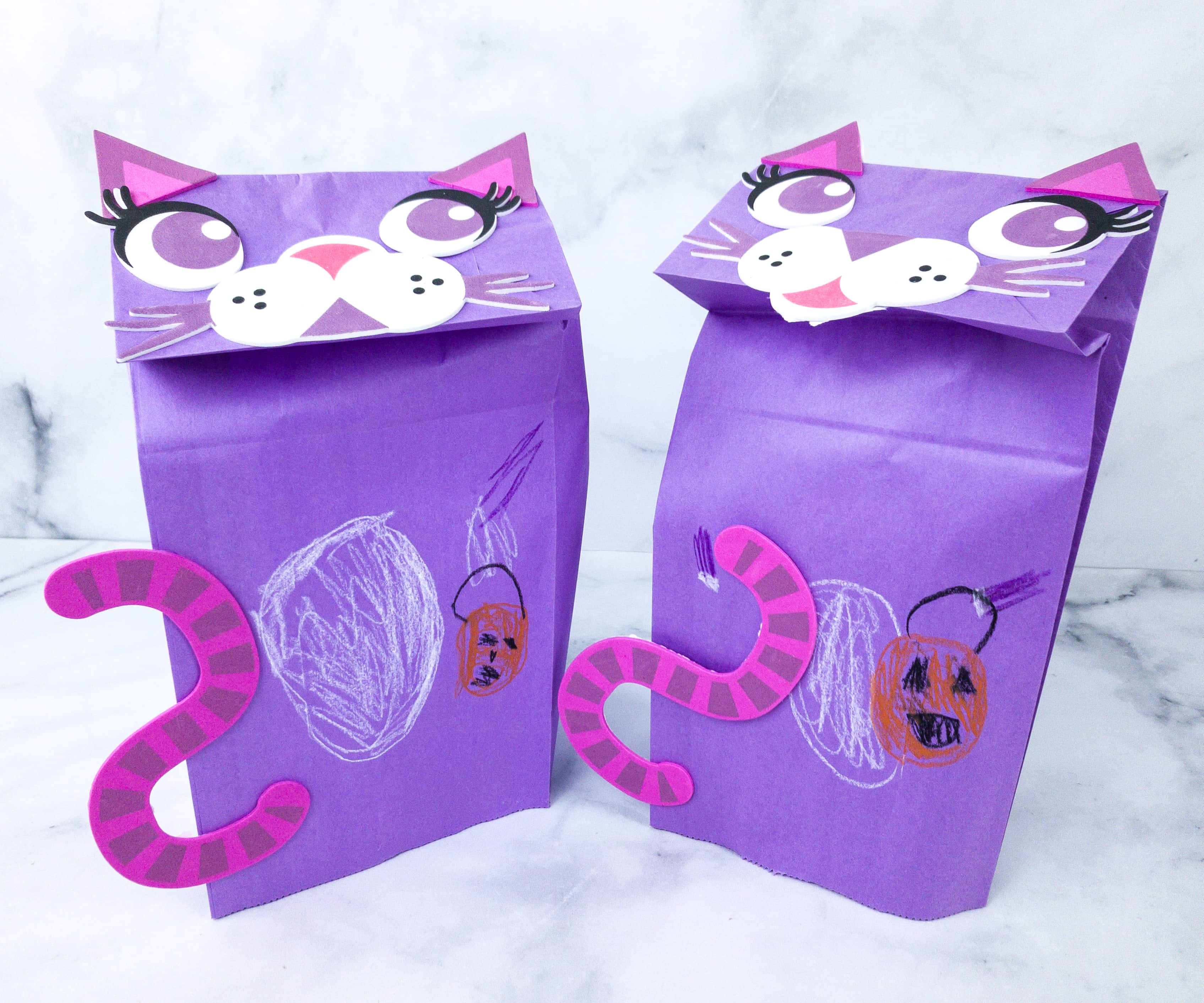 This is what the project should look like once done!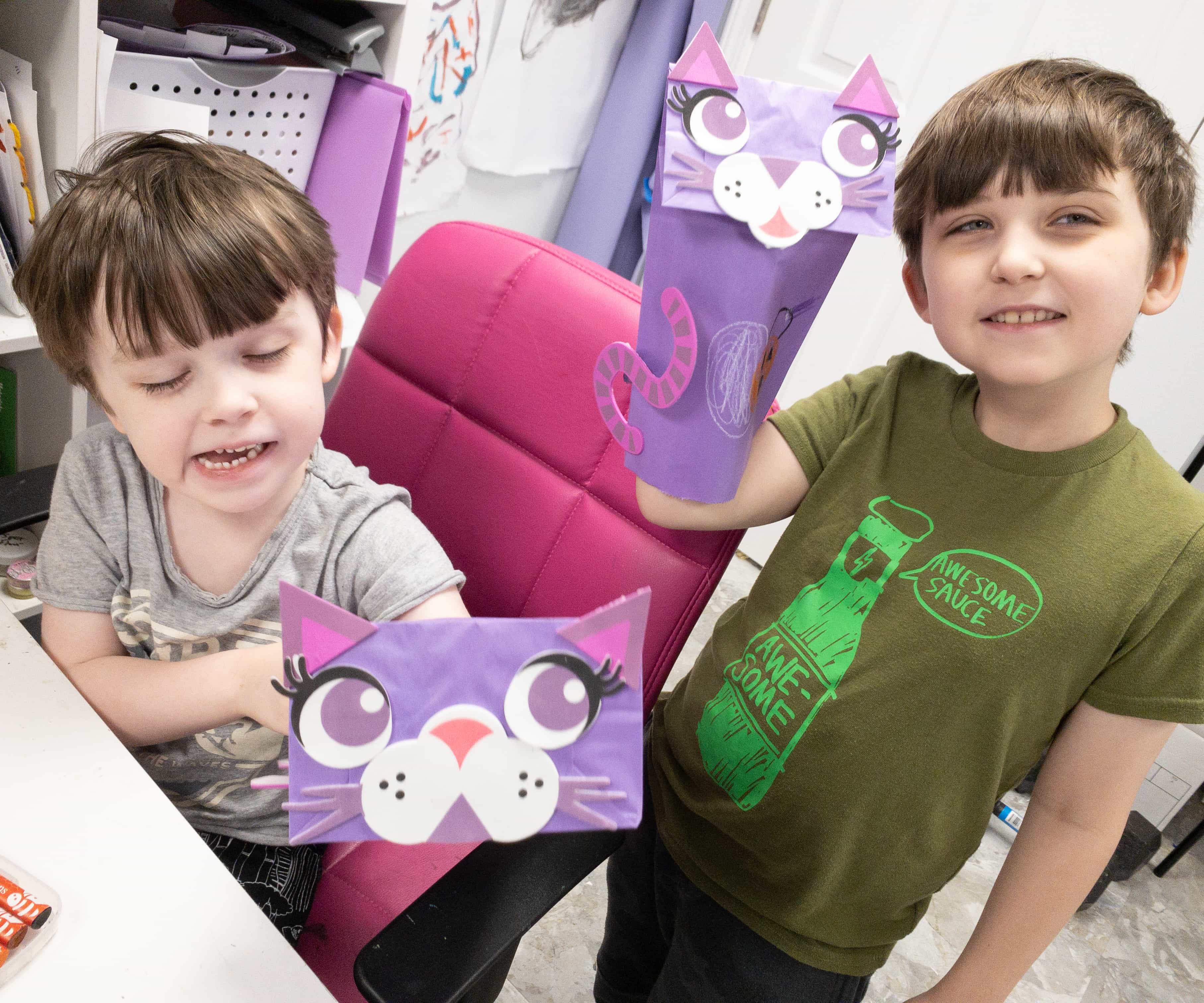 To play, just open the bottom of the paper bag, insert your arm and move it using your hands.
#2 Stand Up Pumpkins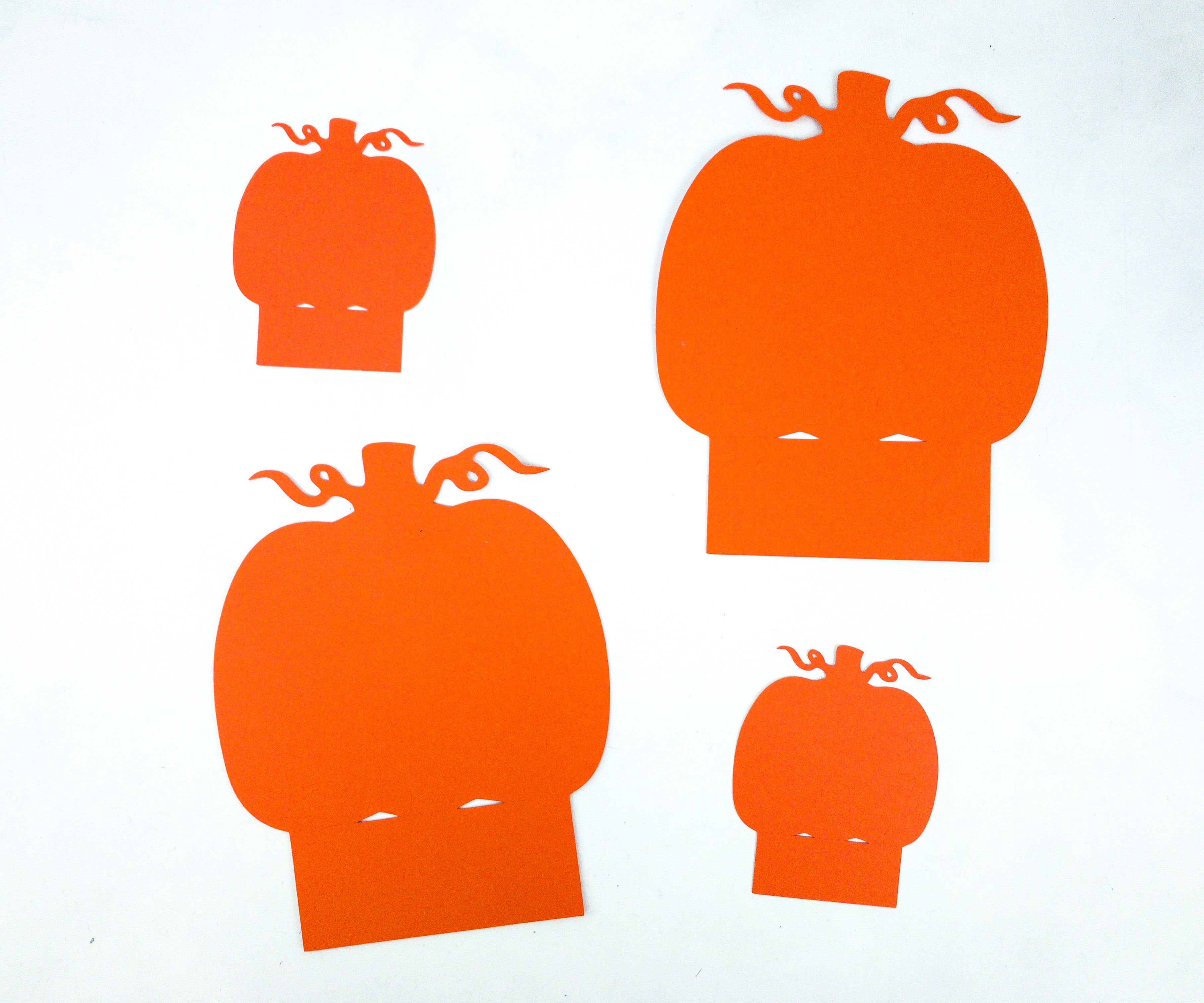 This second project is way much easier, all we need are the orange pumpkin-shaped papers and the beeswax crayons.
It's a freehand project, meaning your kids doesn't need any pattern to follow. All they need is pure imagination and their colorful crayons.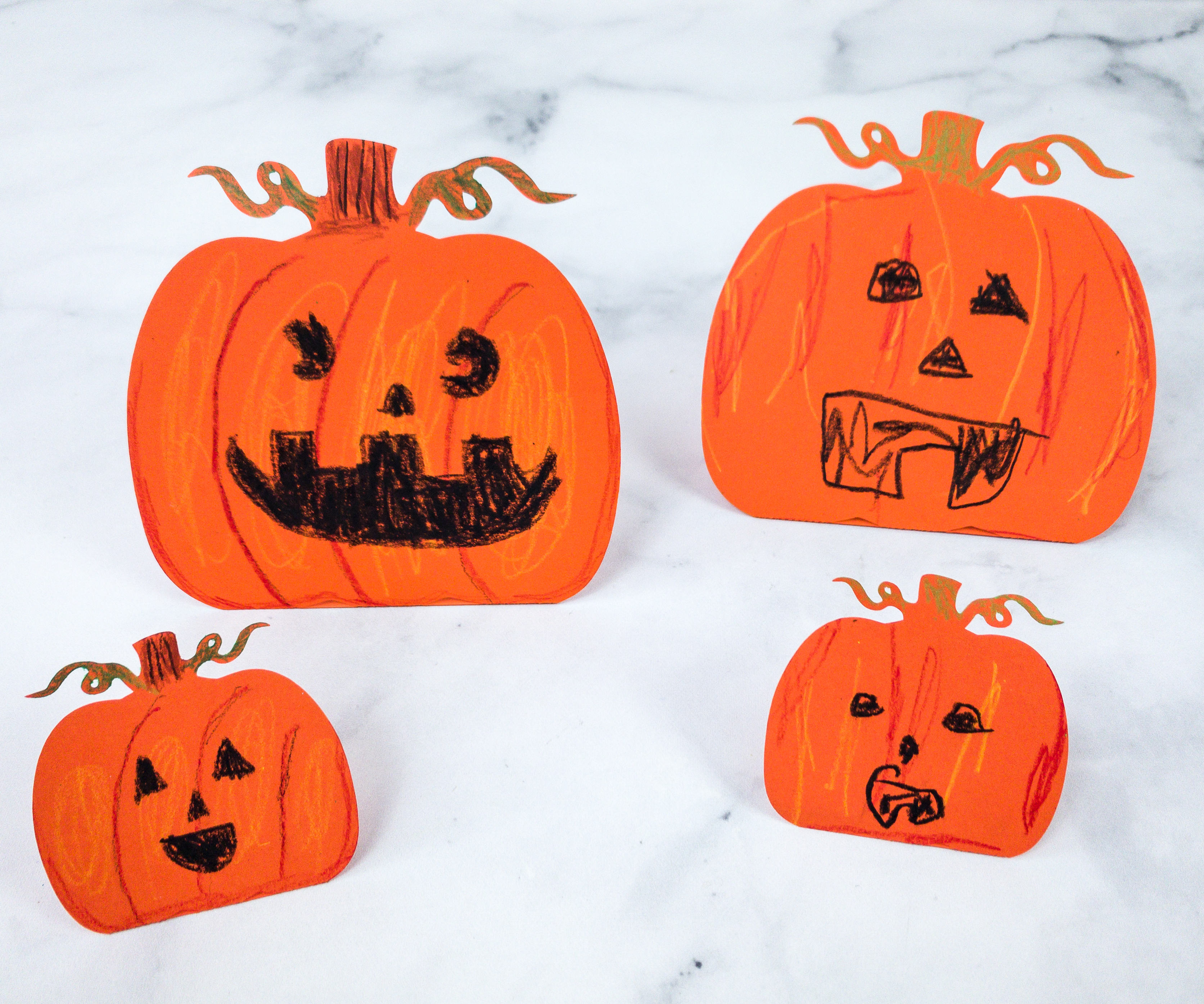 Check out my sons' super cute stand-up pumpkins!
#3 Boo-Tiful Spider & Spider Web Cards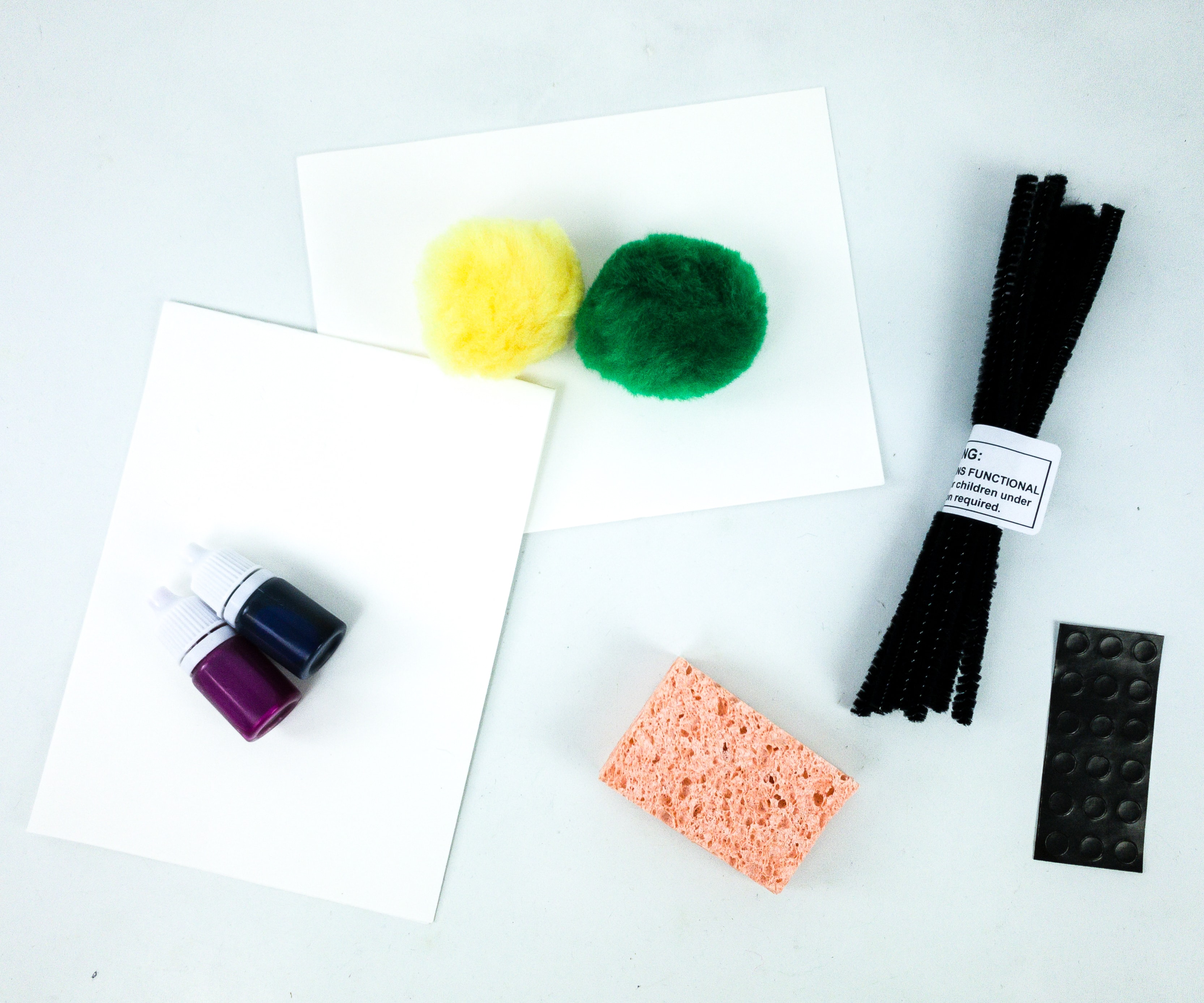 For the third project, we used sponge, pipe cleaners, pompom balls, watercolors, paper towels, and spider-eye stickers.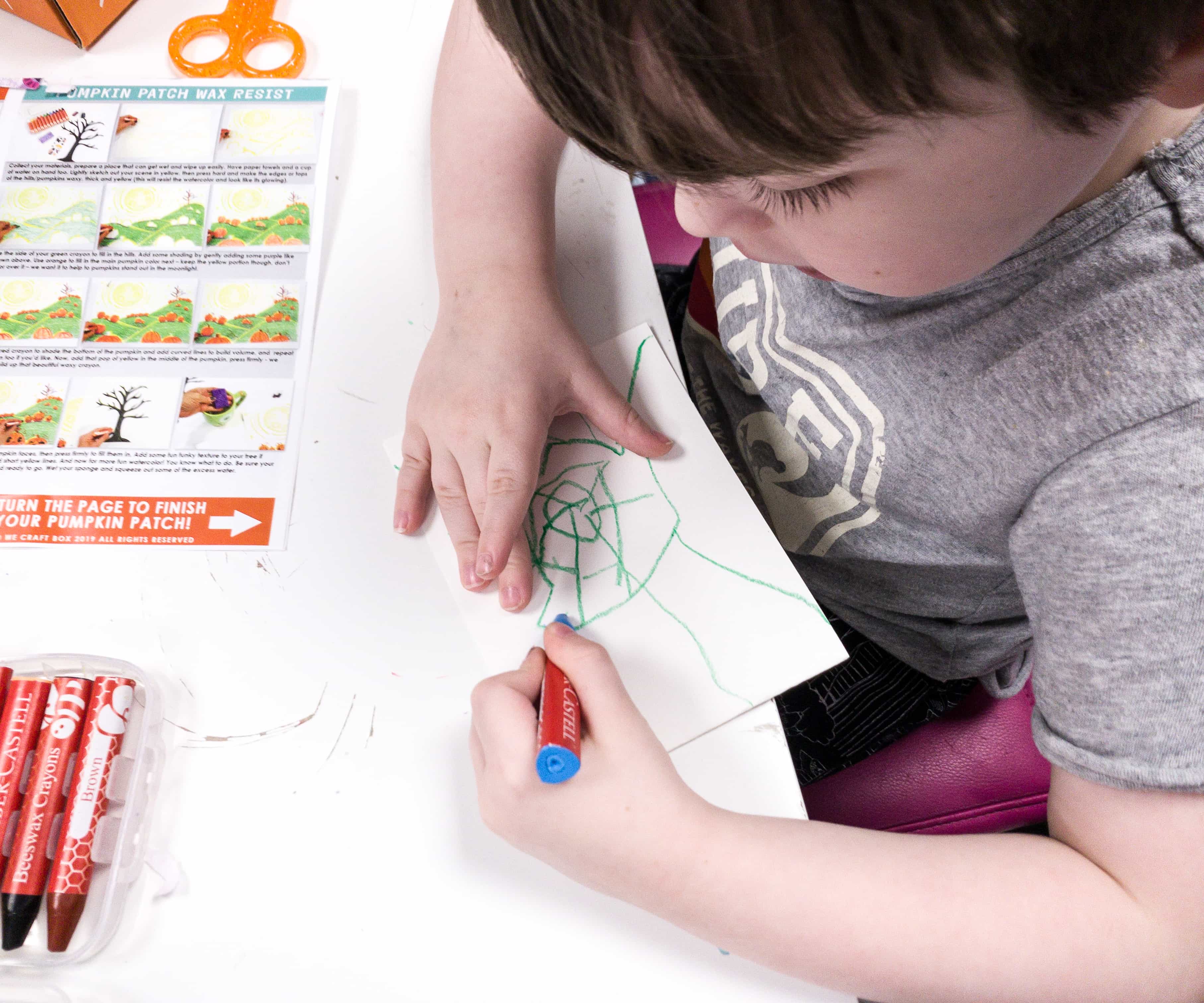 It's a two-part project! First, we have to do the boo-tiful spider and spiderweb cards.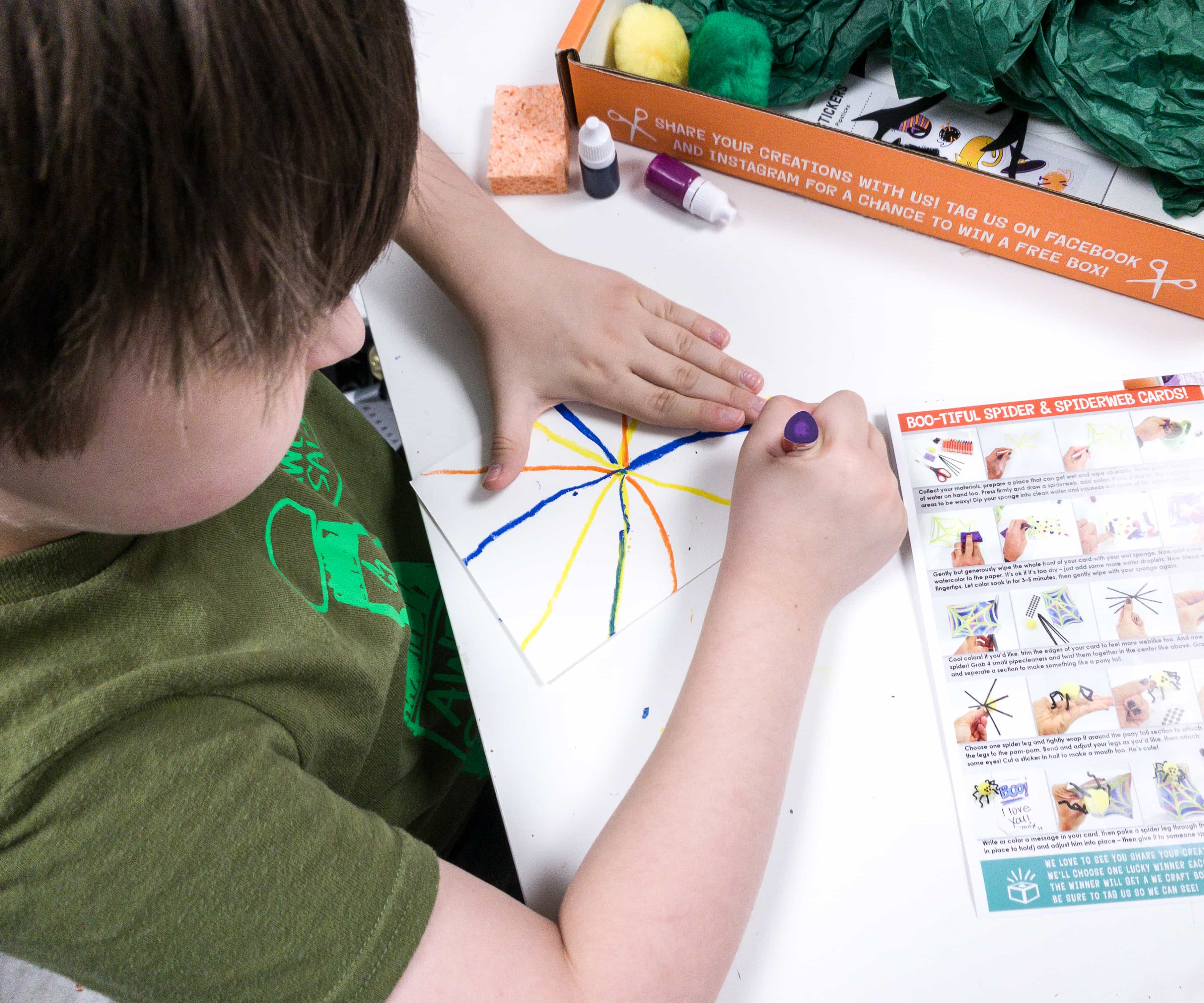 Using the crayon, draw a spiderweb pattern on your white cardboard. You can also use different colors if you'd like, just like what my son did.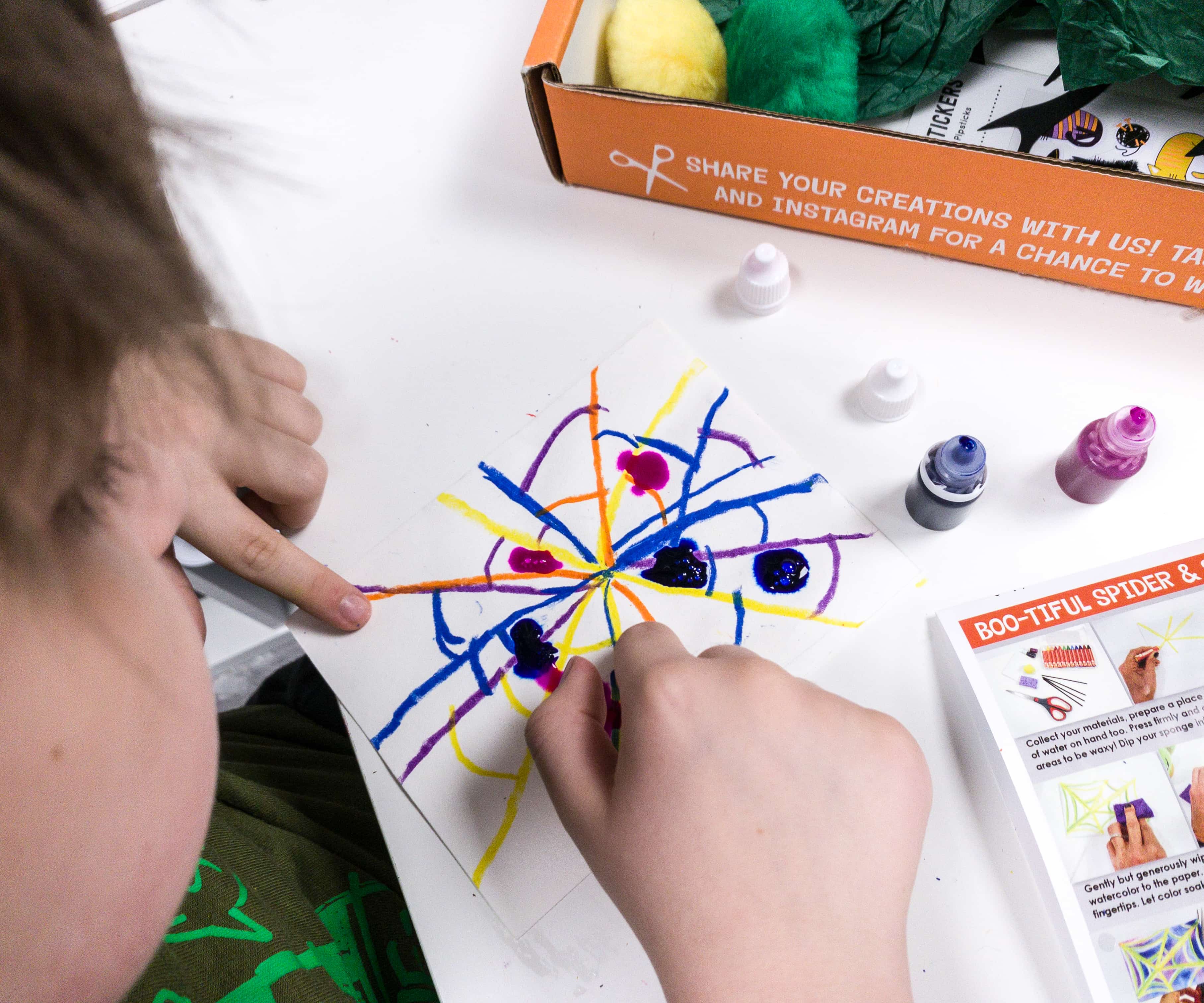 Once done with the spiderweb, we then added the some liquid watercolor on the other part of the cardboard.
Wait, this one seems to be more of an abstract painting than a drawing of a spiderweb! My son had so much fun making this!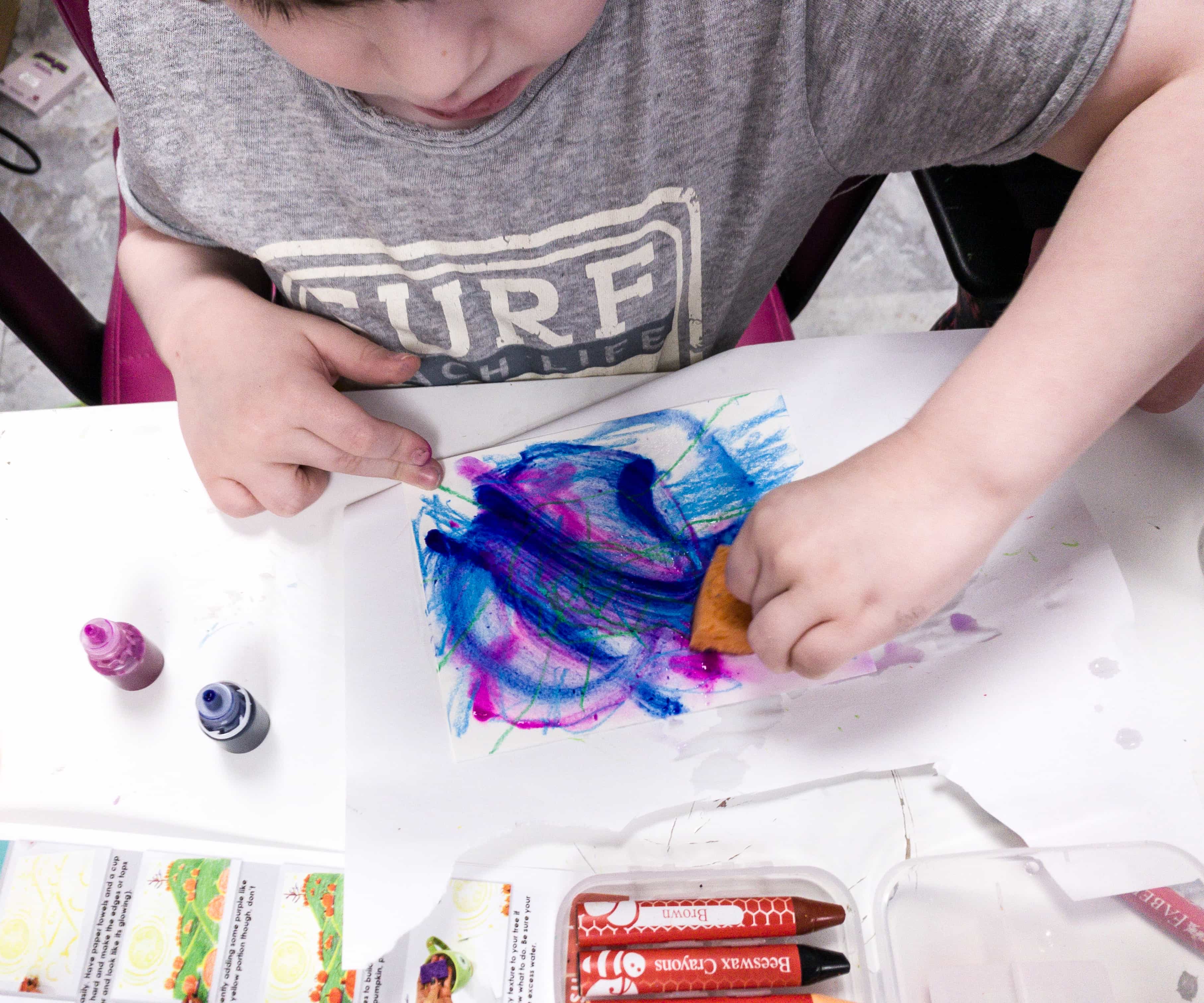 Scatter the watercolor background all over the cardboard using the sponge, which is also provided inside the box.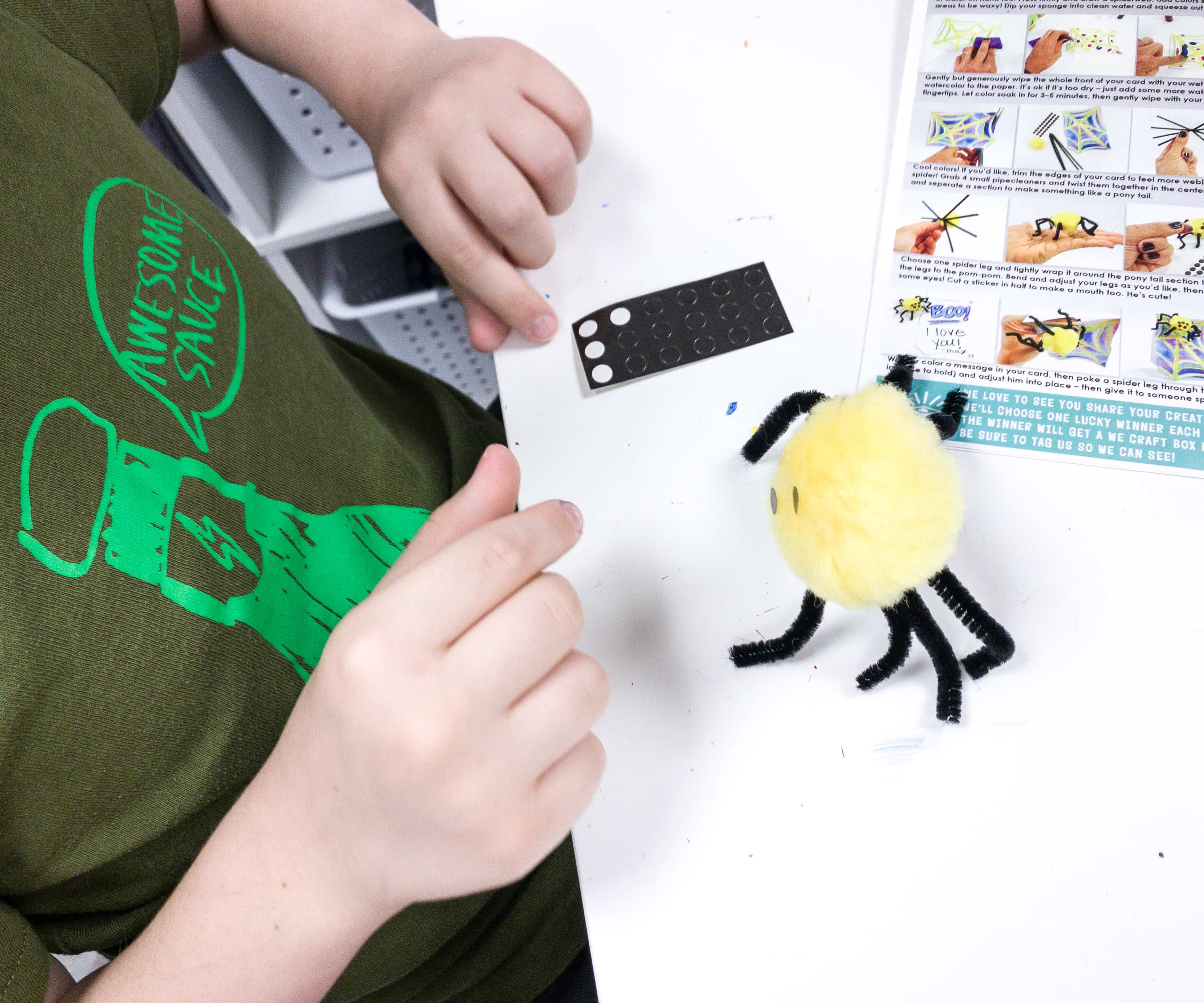 For the spiders, we started by grabbing 4 small pipe cleaners and twist them together in the center. Then we tightly wrapped them around the ponytail section of the pom-pom balls.
Bend and adjust your legs accordingly, then attach some eyes on top of the ball! Here's our boo-tiful pair of spiders in their spiderwebs!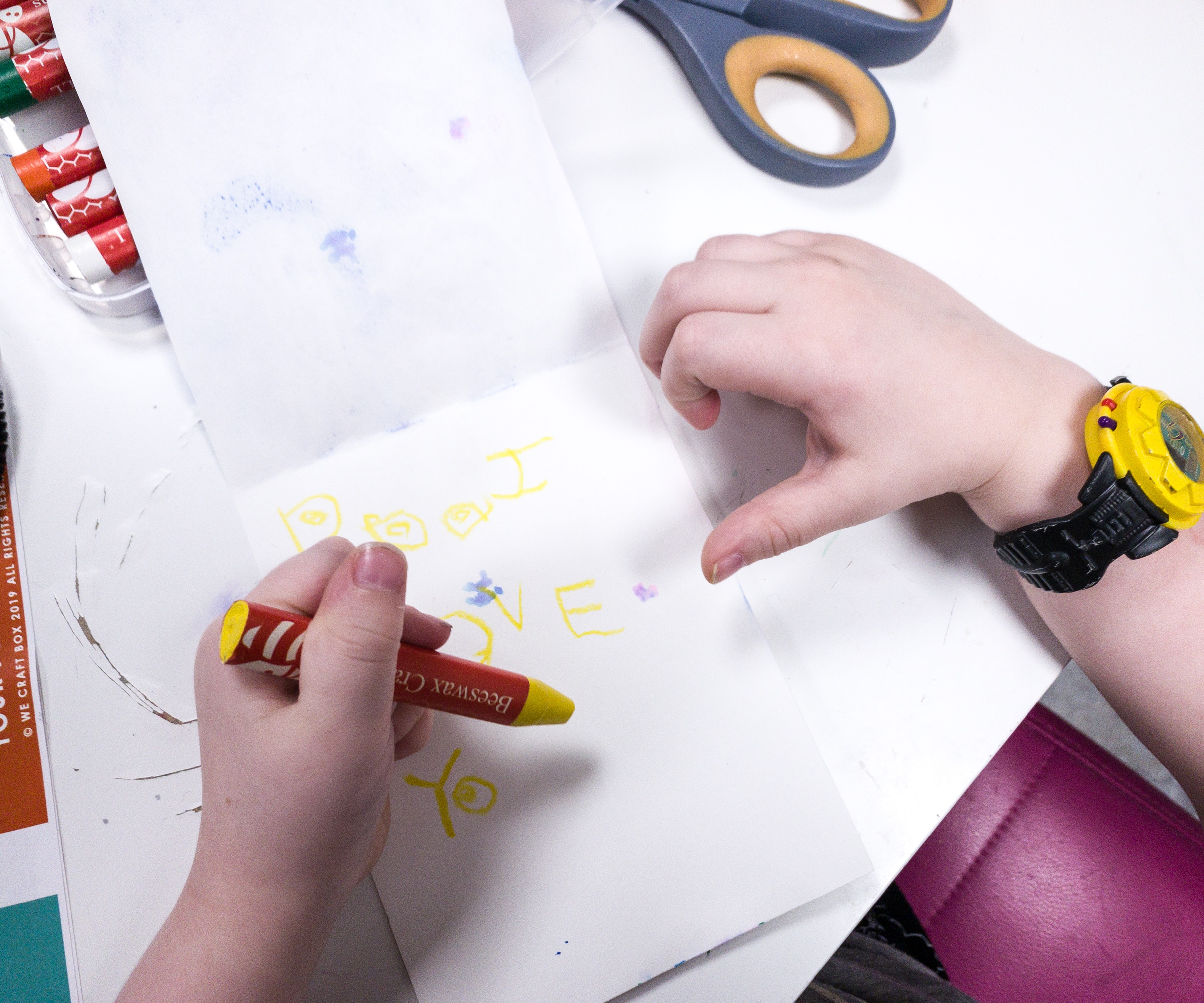 You can also write a message for a friend or loved one inside the card.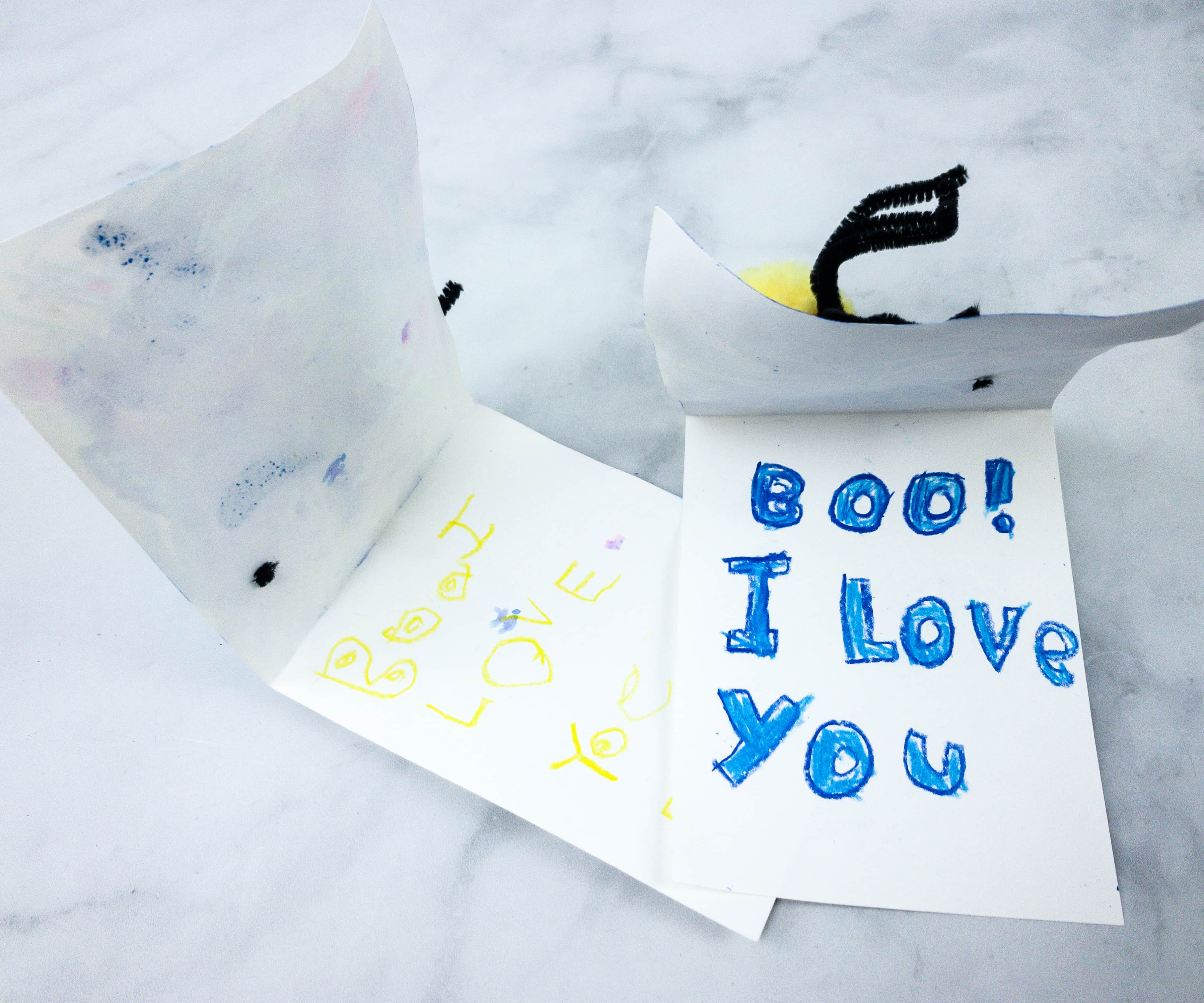 Here are the messages my sons wrote! How sweet!
#4 Pumpkin Patch Watch Resist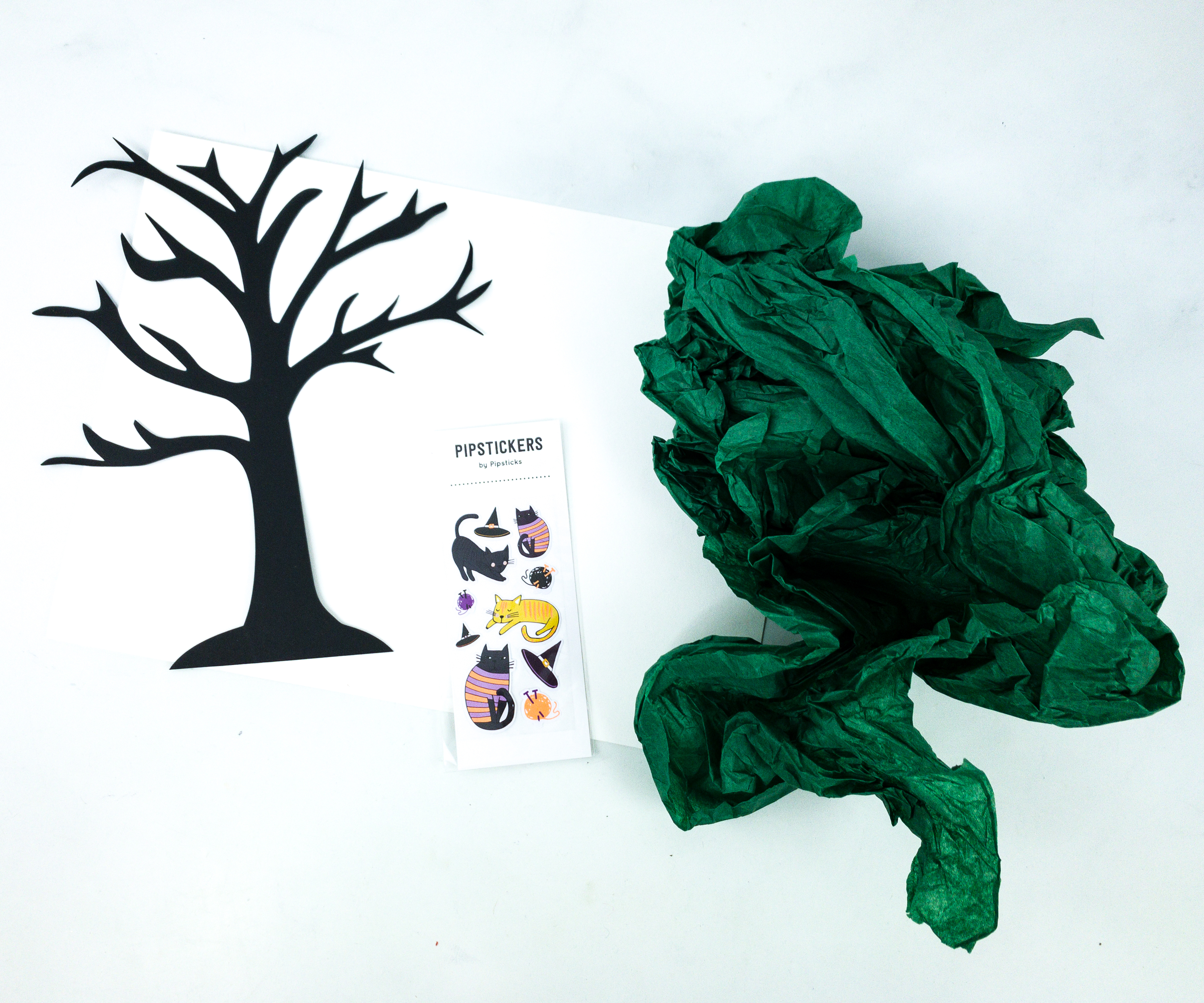 For our last project, we used white cardboard paper, tree cut-out, green wrapping paper, stickers, and beeswax crayon.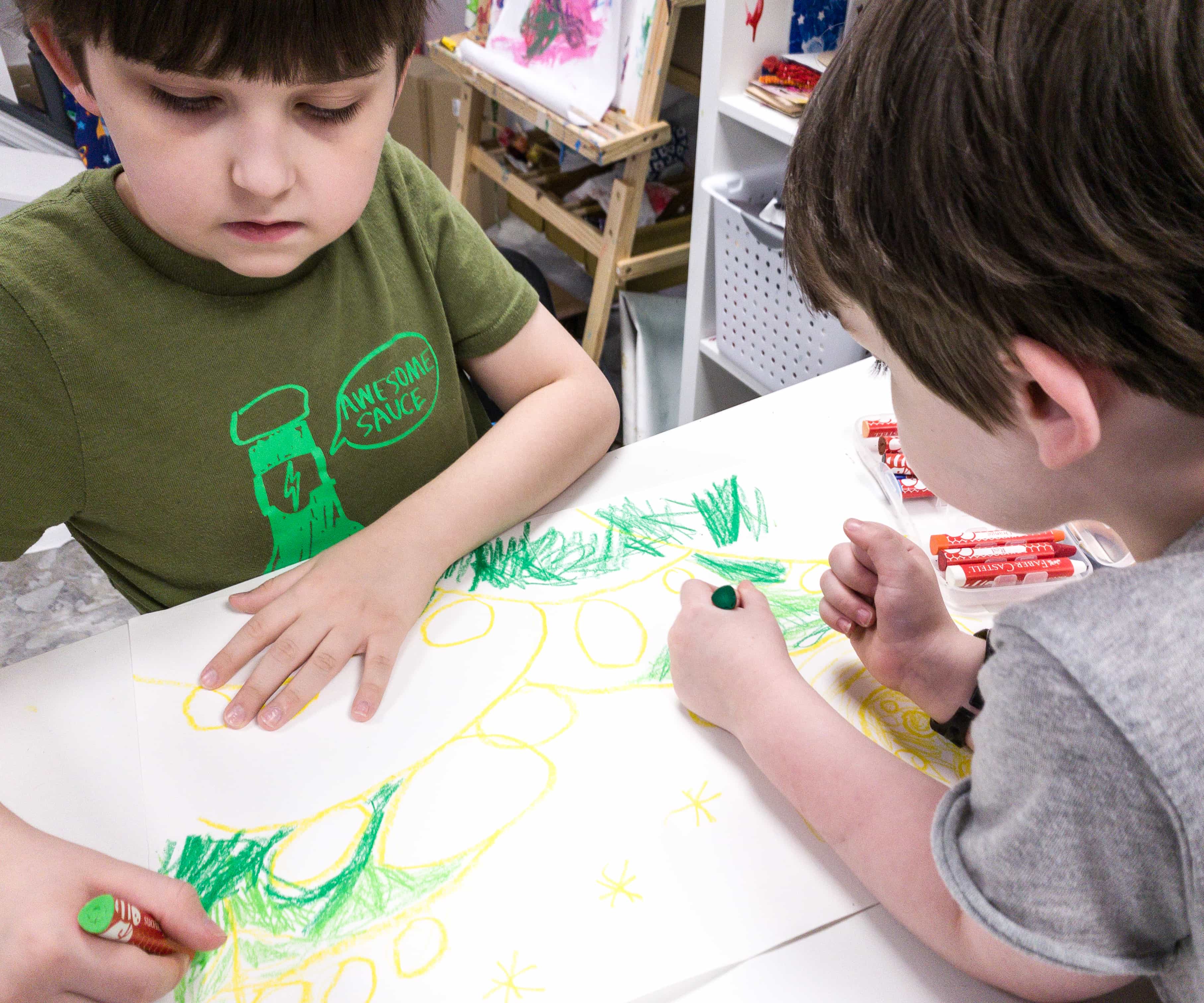 You just have to draw your desired design and color on the white cardboard paper using the crayons.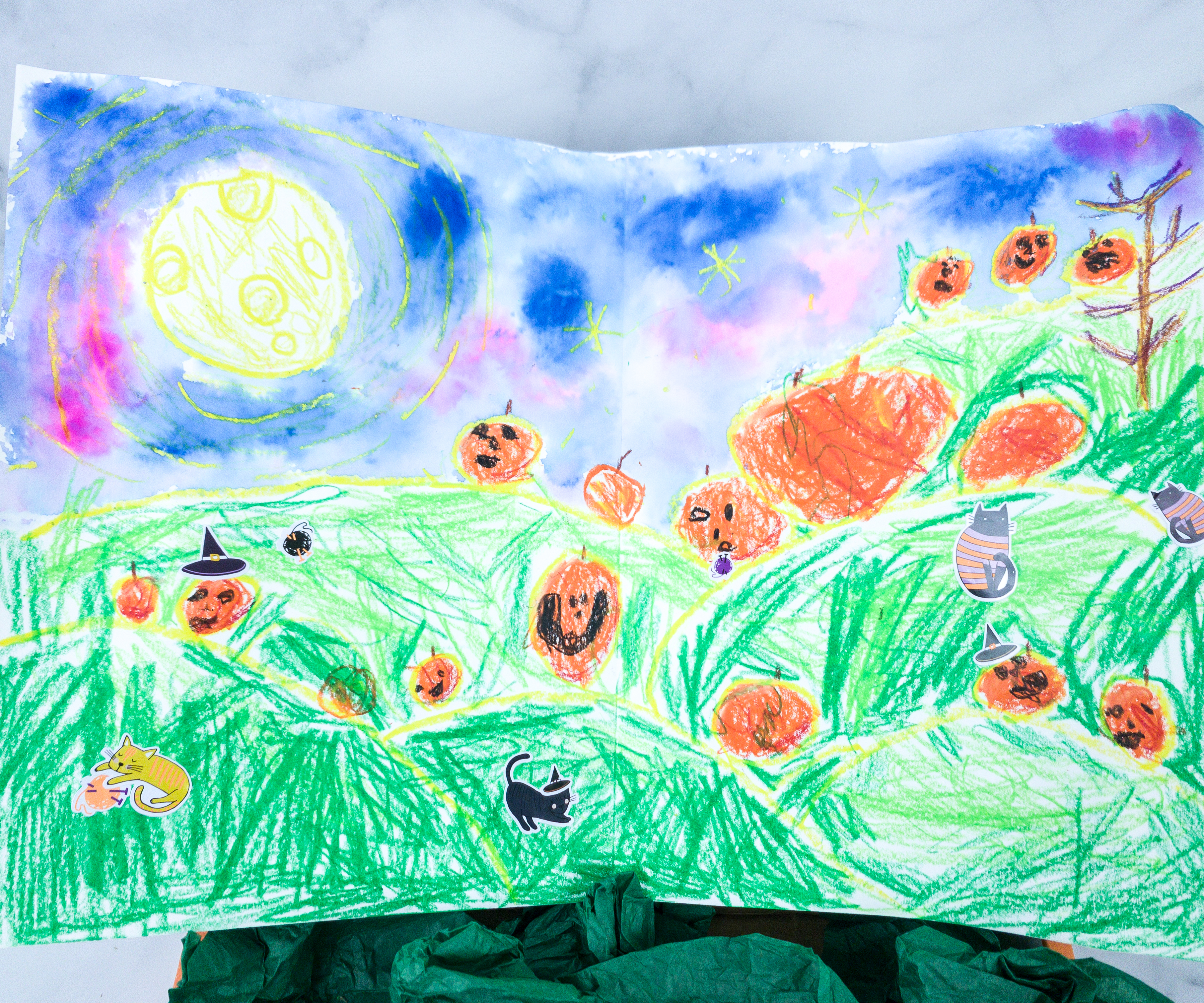 Check out this fantastic scenery that my kids have drawn! There are a lot of pumpkins, plus a beautiful sun and a lovely sky!
You can also put additional details on your drawing by putting stickers on the artwork!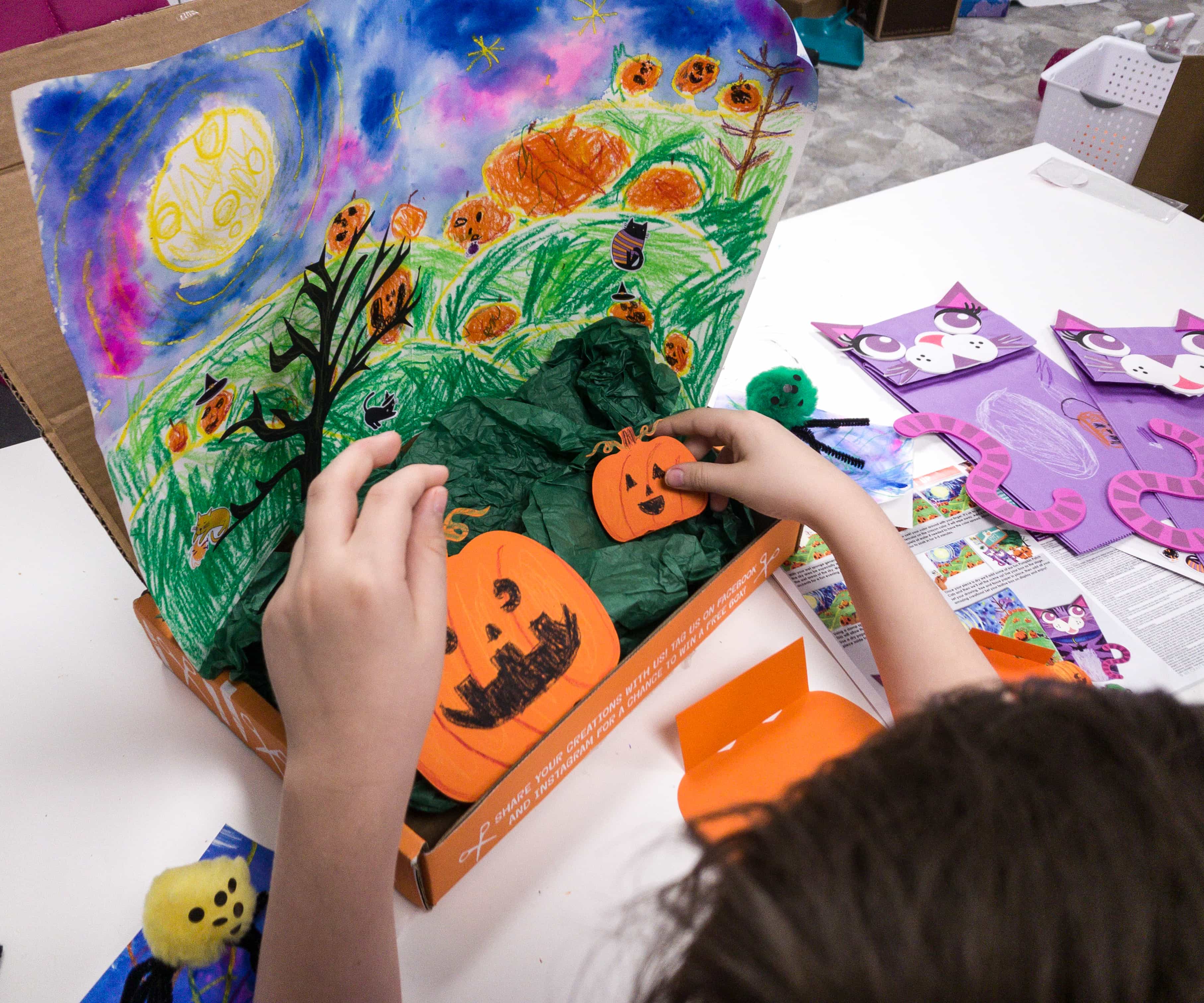 We put the background on one side of the craft box, add the green wrapping paper, and Jack O' Lantern pumpkins.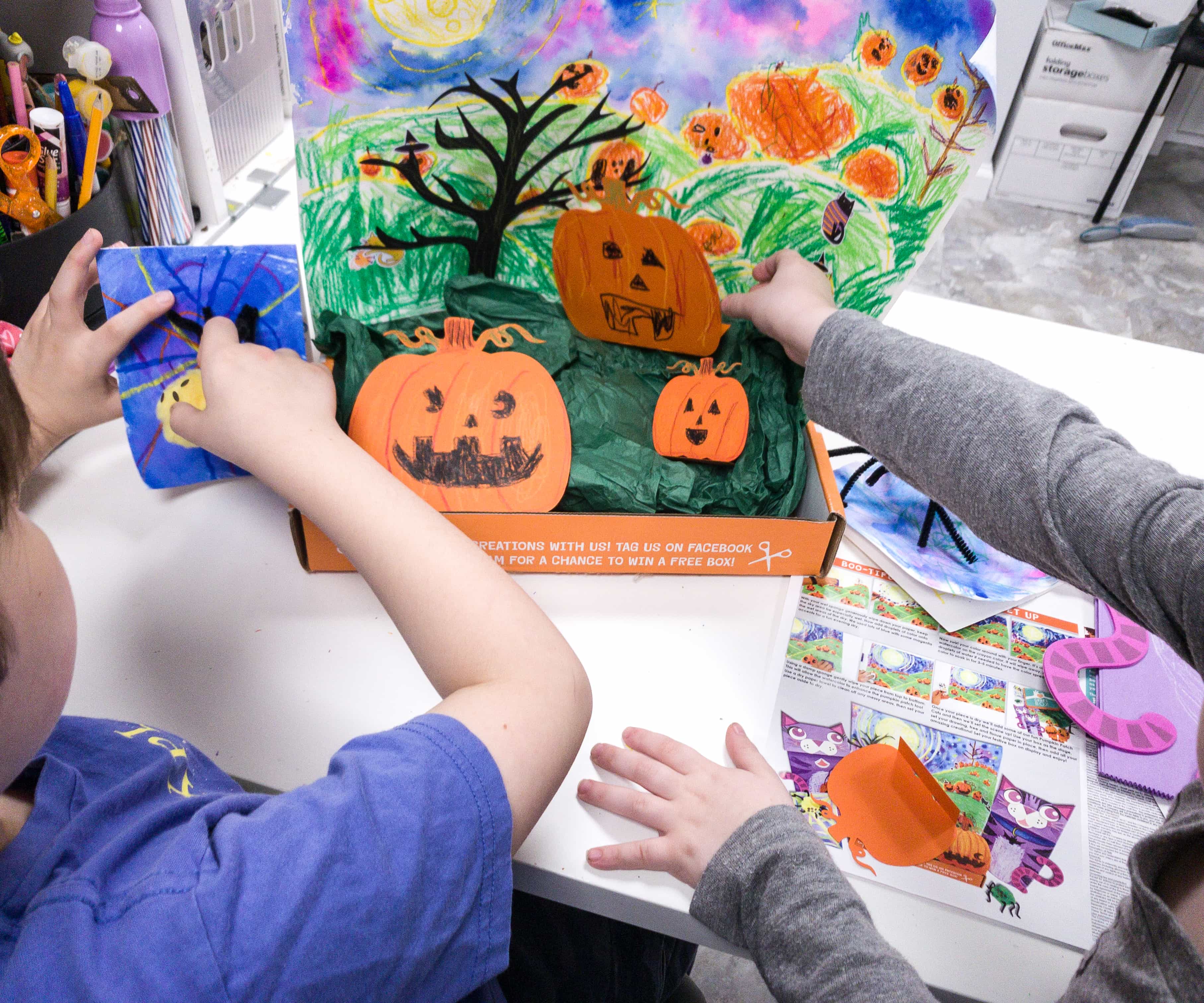 We then placed the pair of boo-tiful spiders and spiderweb cards on both sides.
Here are all the projects we've done from this super fun and exciting box!
This month's We Craft Box introduced us with four amazing Halloween-themed projects that definitely brought out the artistic side of my kids. Some of the activities were kind of messy, but they definitely had a good time working on it! It's really priceless to see my kids enjoying the crafts and getting creative at the same time. I also appreciate how the box has provided almost everything that they needed, and the craft box even had a use in assembling all the crafts together. We loved it so much!
What do you think of this month's box?