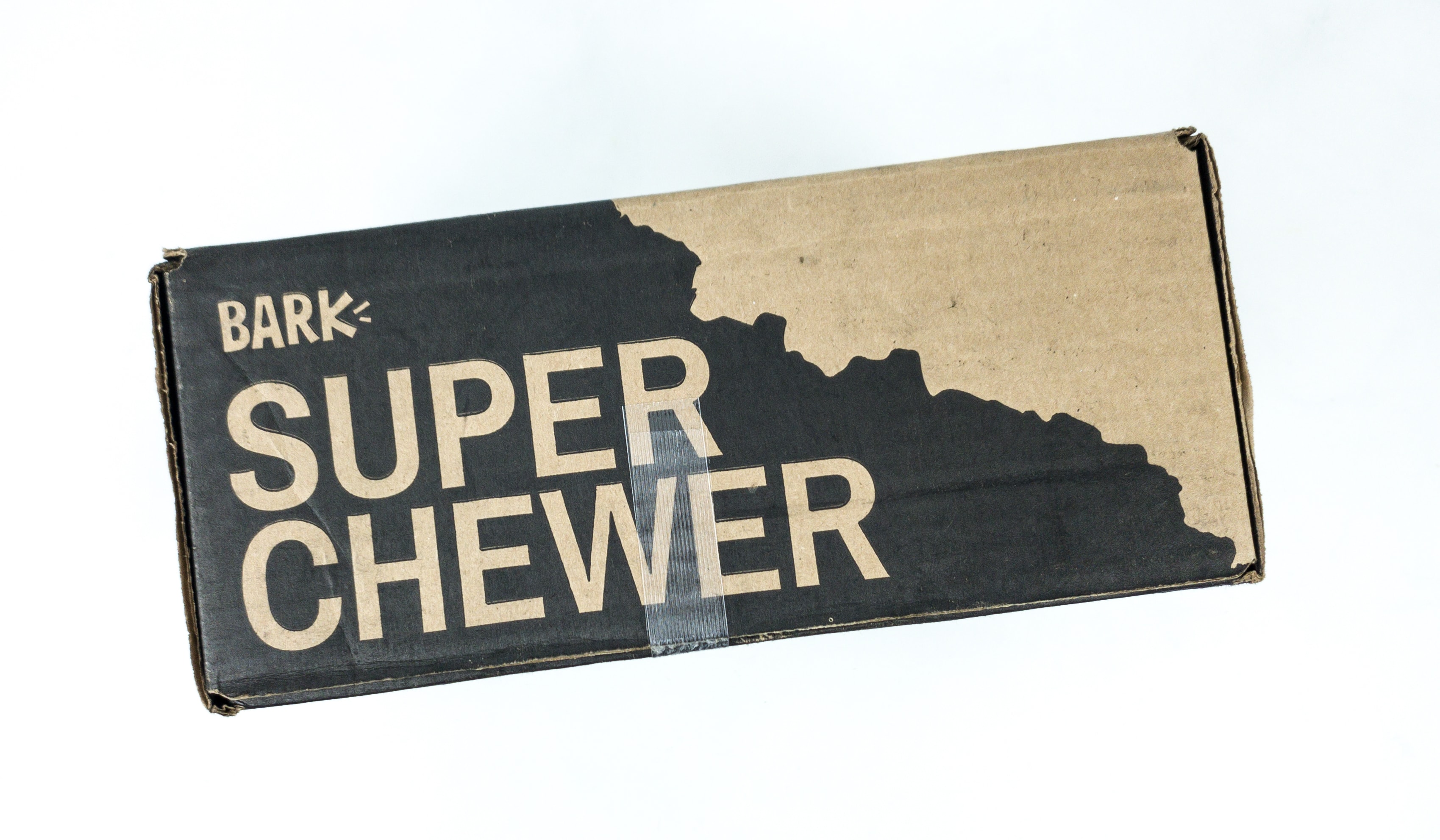 Super Chewer is a monthly subscription box for heavy chewer dogs "who demand a challenge." Each box has 4-6 dog products and is customized to the size of your pup, plus it has a cute theme. All-natural treats, tough toys, and challenging chews are included in the monthly box.
DEAL: Get 50% off on your first box on a 6+ month subscription! No coupon needed, just use this link to subscribe.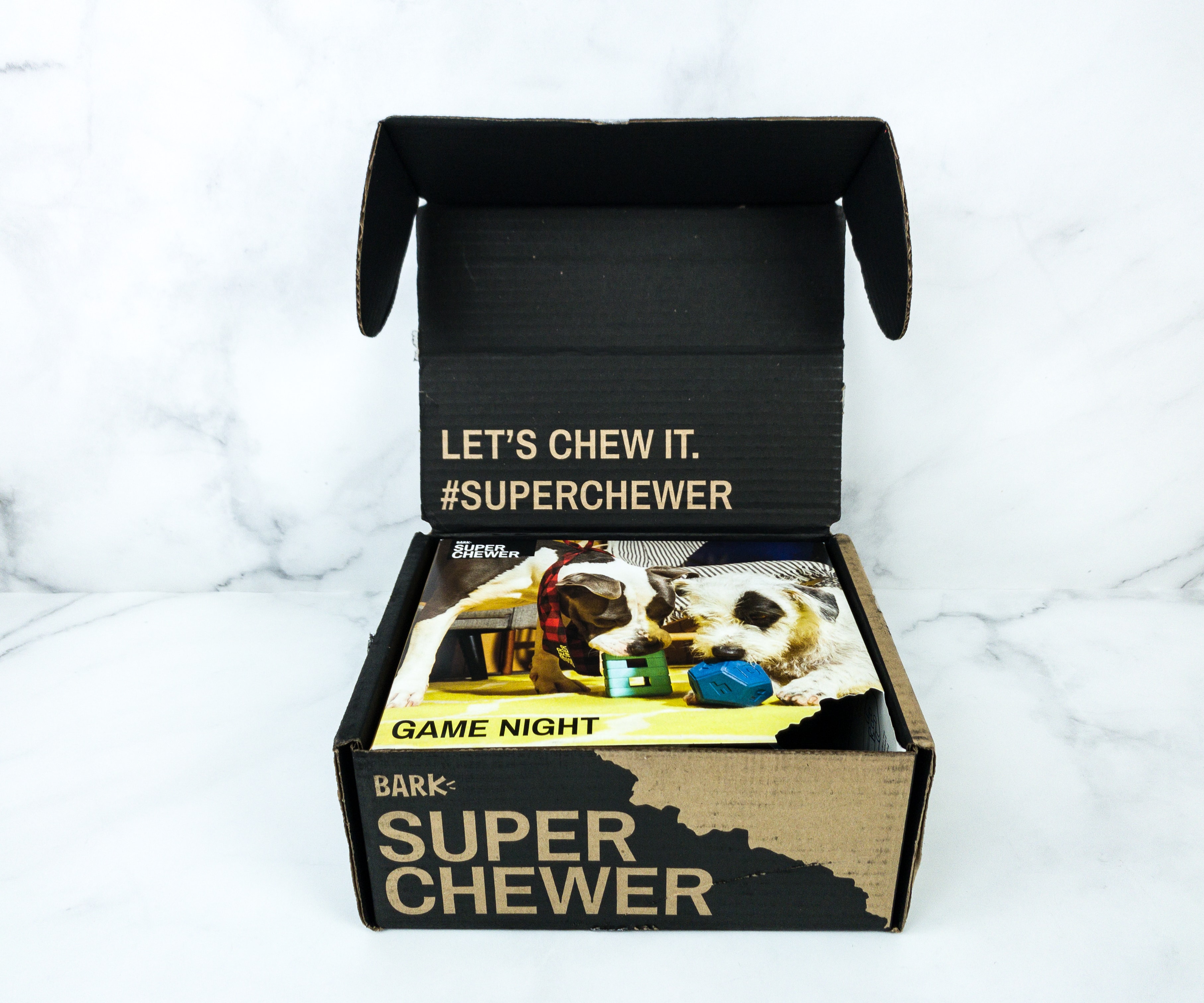 Super Chewer will replace a toy for free if your dog defeats it!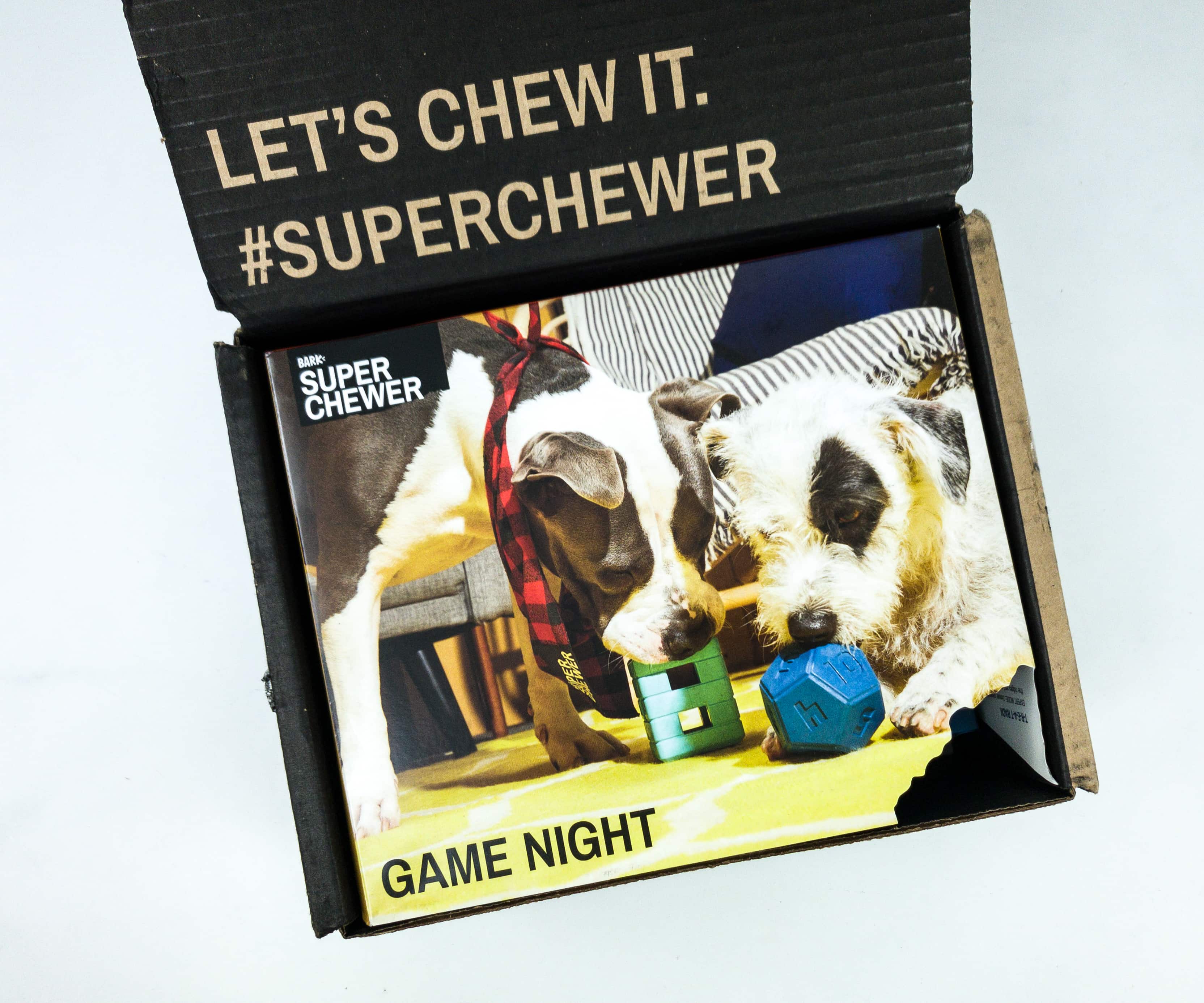 The January 2020 Super Chewer theme is GAME NIGHT!
The box doesn't contain any extra packaging or fillers but the items still arrived in great condition.
The flap of the box includes names and photos of the items in this month's box.
Also printed inside the flaps of the box are some useful info about dog behaviors and how to understand them!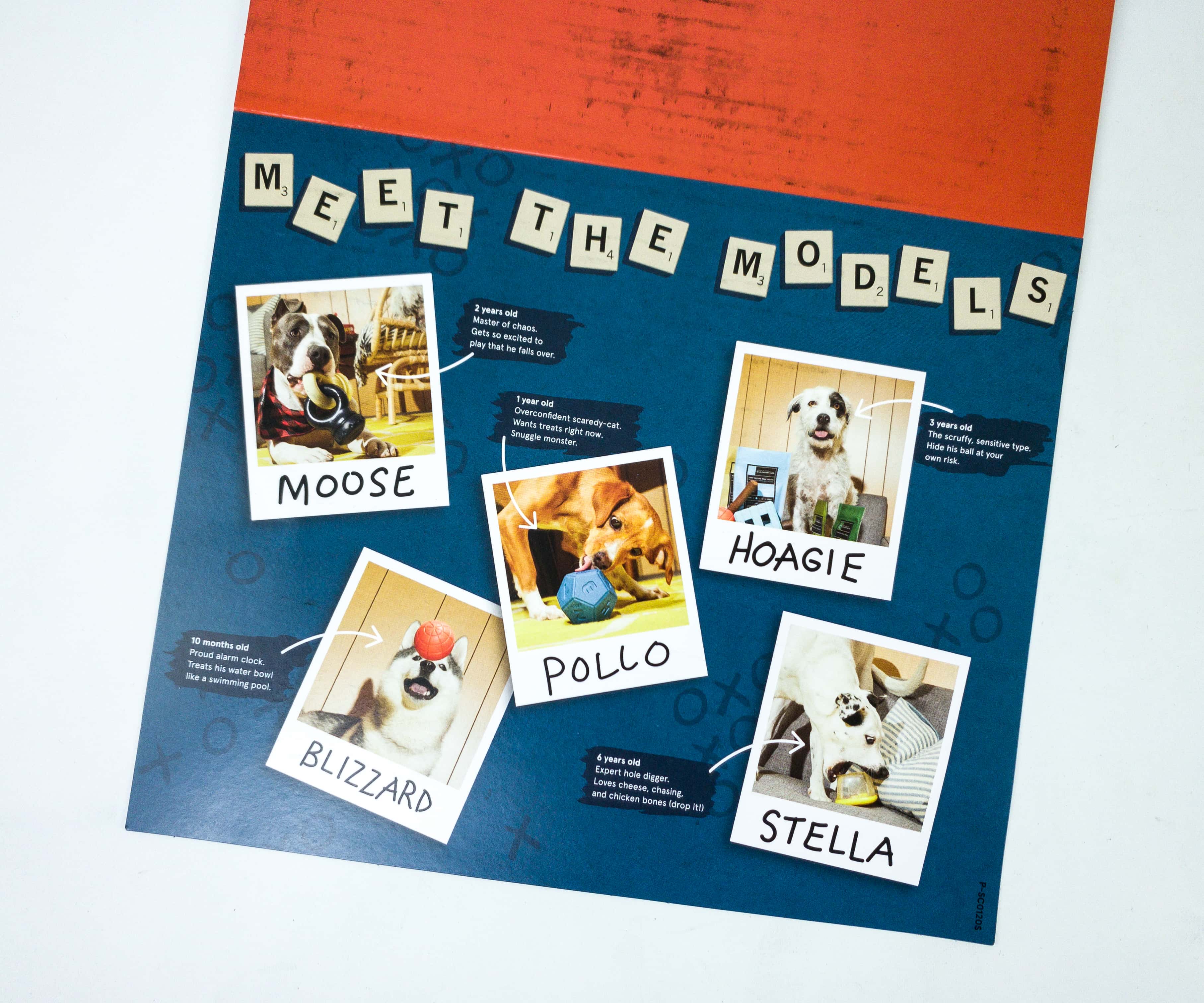 Meet the five gorgeous model dogs of Super Chewer box, Moose, Pollo, Hoagie, Blizzard, and Stella!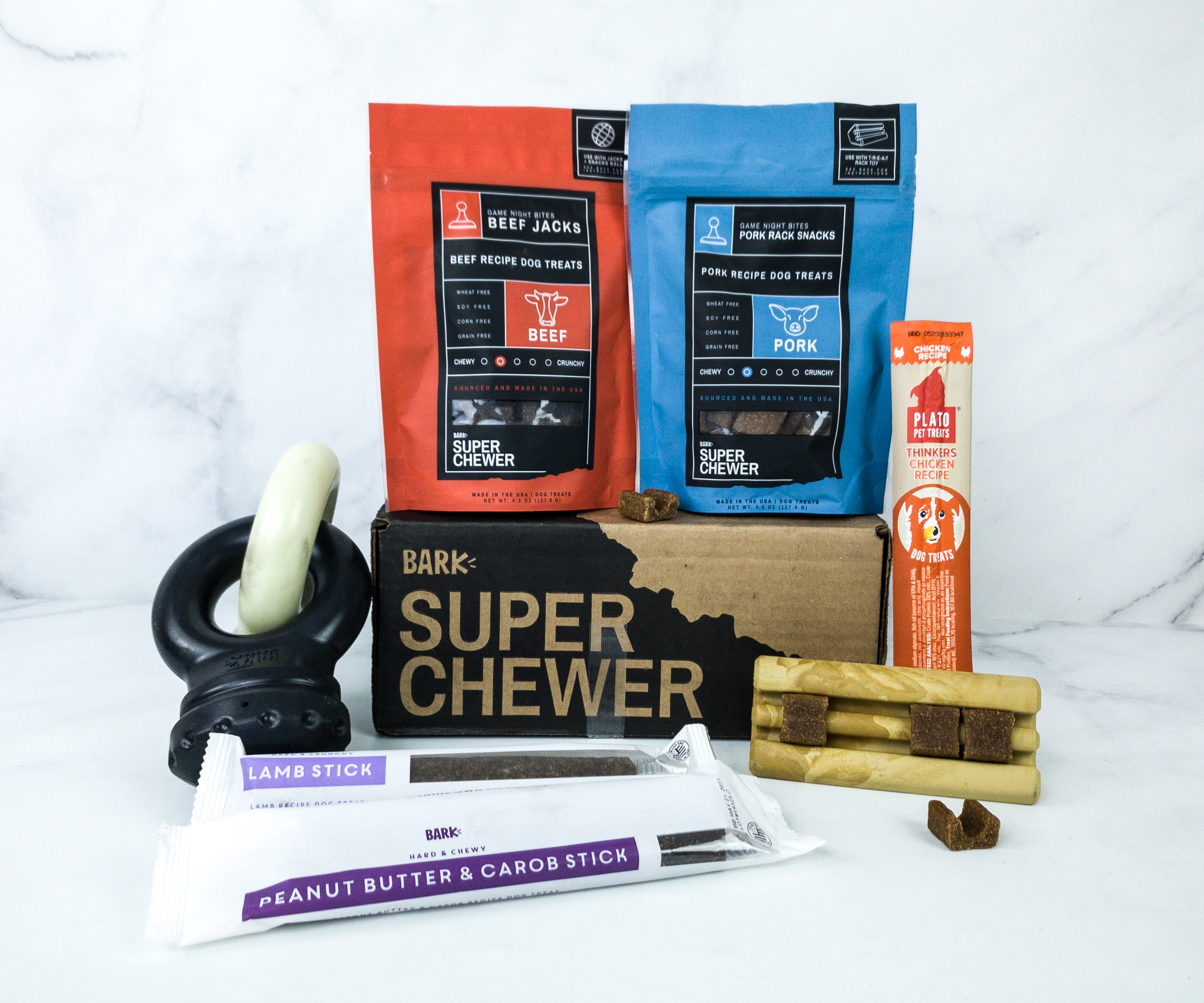 Here are all the items in this month's Super Chewer Box!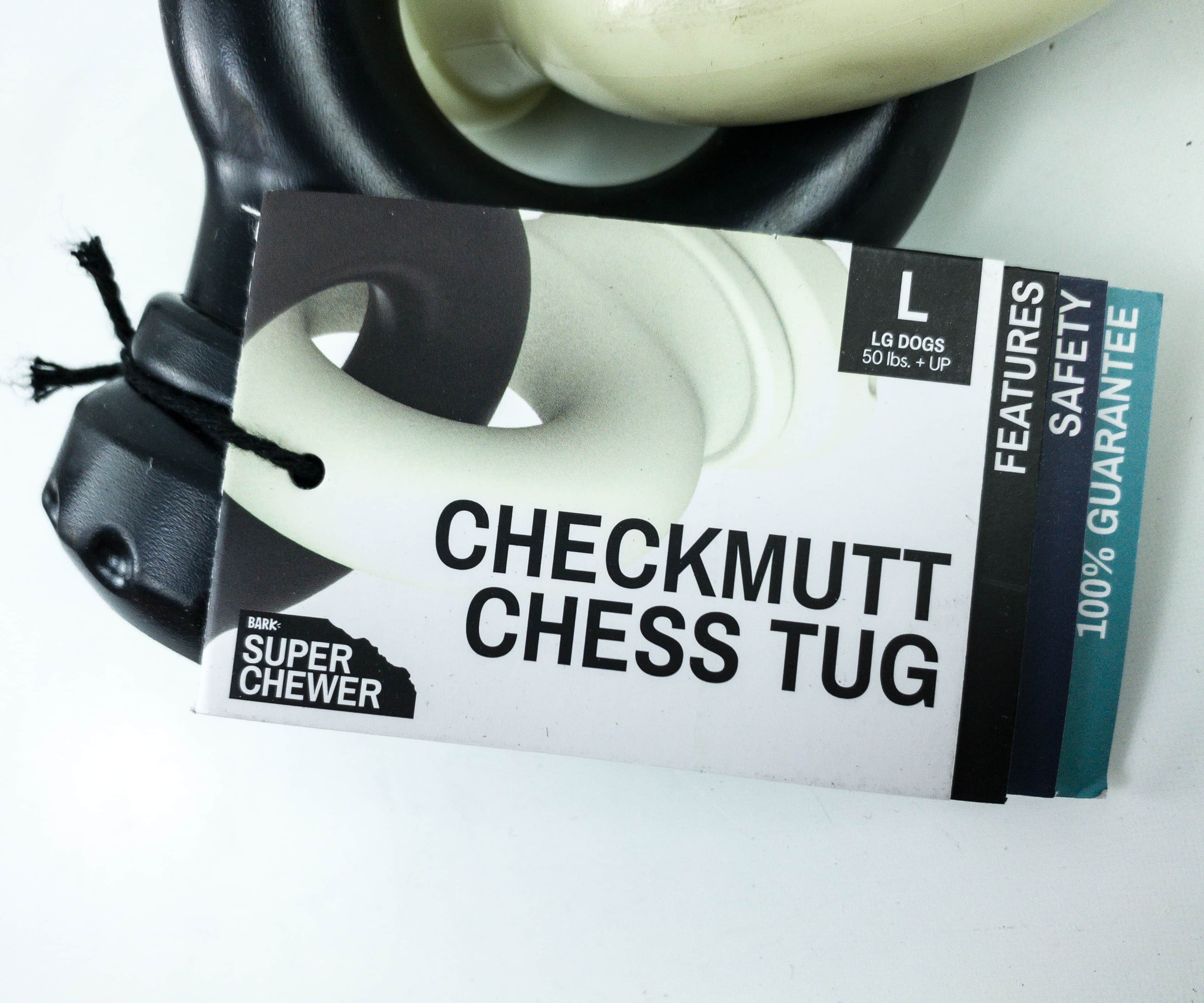 Barkbox Superchewer Checkmutt Chess Tug. It's a BPA-free rubber toy, perfect for playing tug-of-war games with your dog. This is meant for large dogs, or those that weigh 50 lbs and up.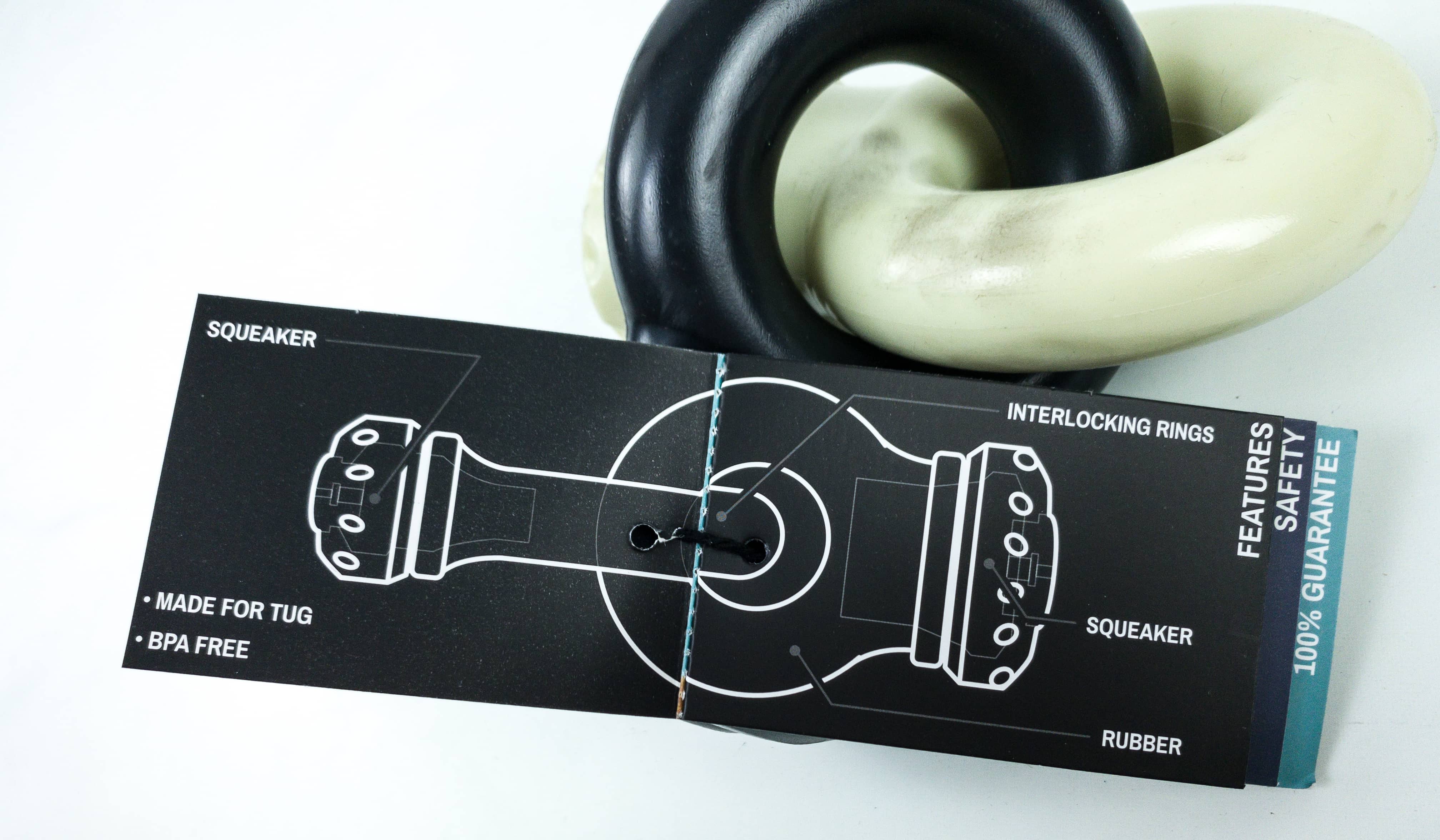 The toy comes with a mini-booklet that contains all the information you need to know about the product. According to the booklet, this toy is dishwasher safe.
It even features a unique interlocking ring and built-in squeakers!
Barkbox Superchewer T-R-E-A-T Rack. It's a treat holder designed for small to medium-sized dogs, or those that weigh 0 to 50 lbs.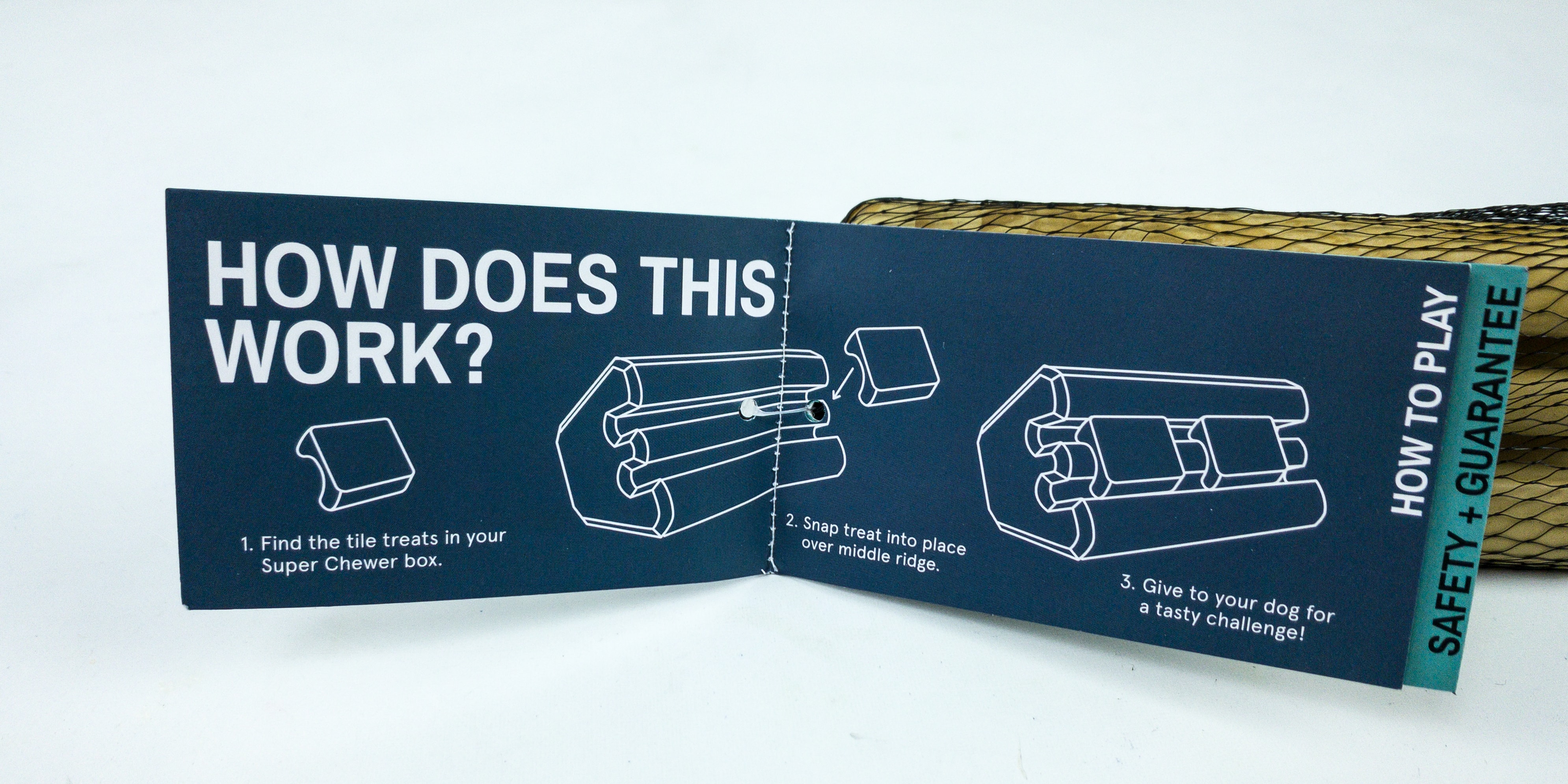 The mini-booklet shows us how to use the treat holder properly.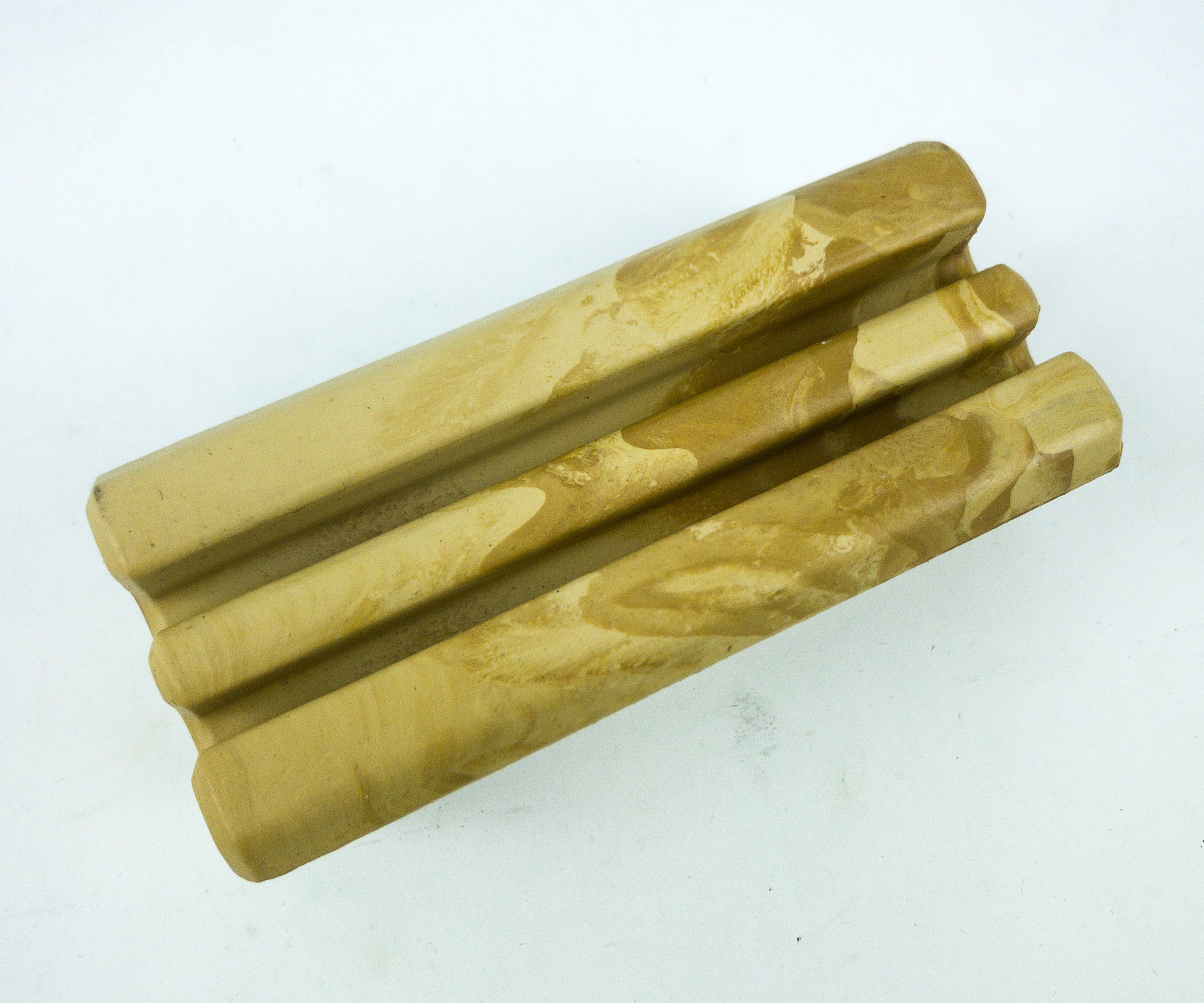 This treat holder is pretty sturdy, as it is made from BPA-free and premium-quality rubber. It's dishwasher-safe as well!
Etched at the back of the holder is the logo of Barkbox!
Plato Pet Treats Chicken Recipe Dog Treat. We got three snack sticks this month, and the first one is made with chicken!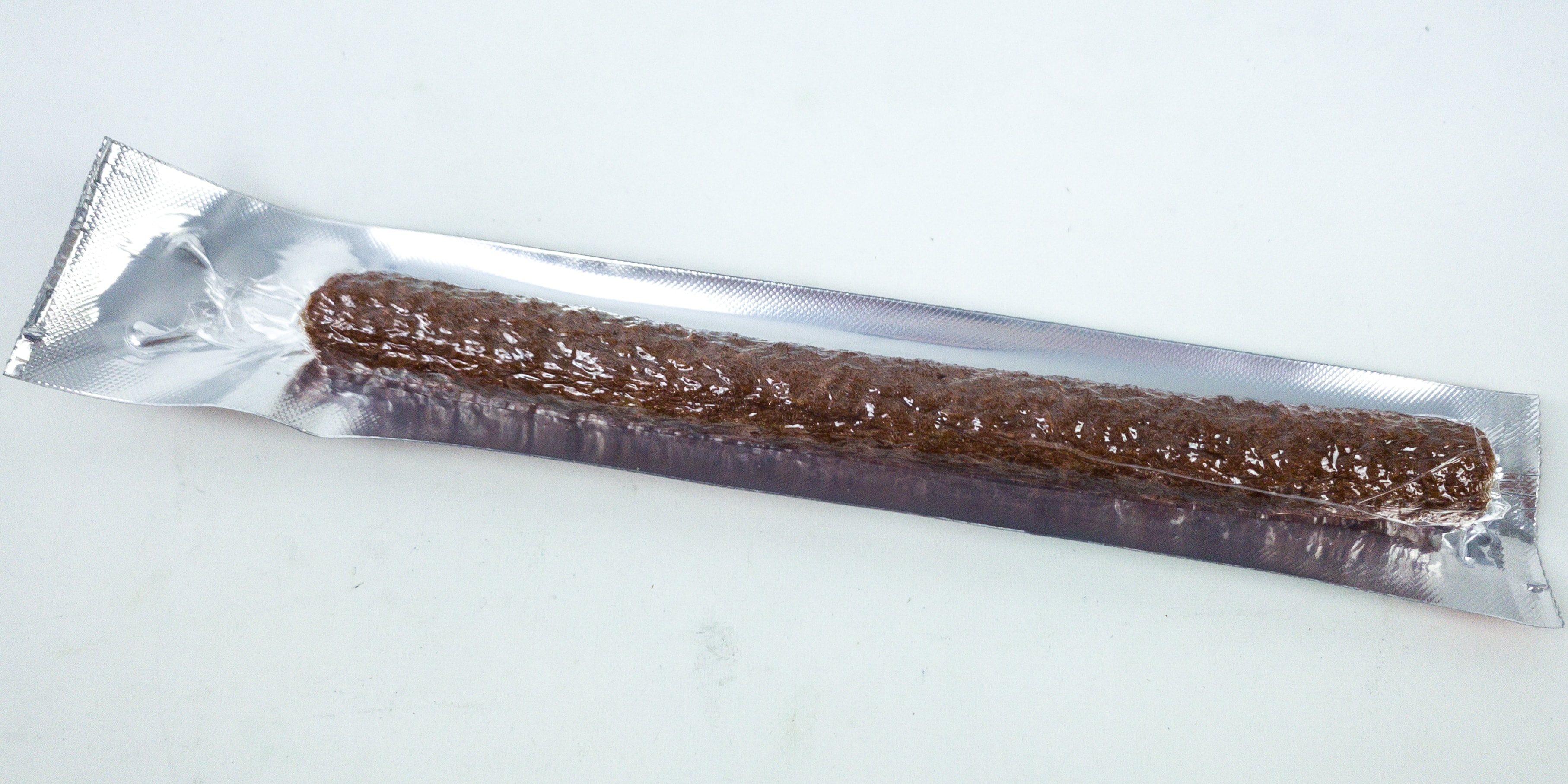 Since it's made with chicken, this snack stick makes an excellent source of protein, fat, and fiber to help keep your dog healthy and energetic!
Barkbox Lamb Stick Dog Treat. The next snack stick features a delicious blend of lamb, pork gelatin, and natural smoke flavor.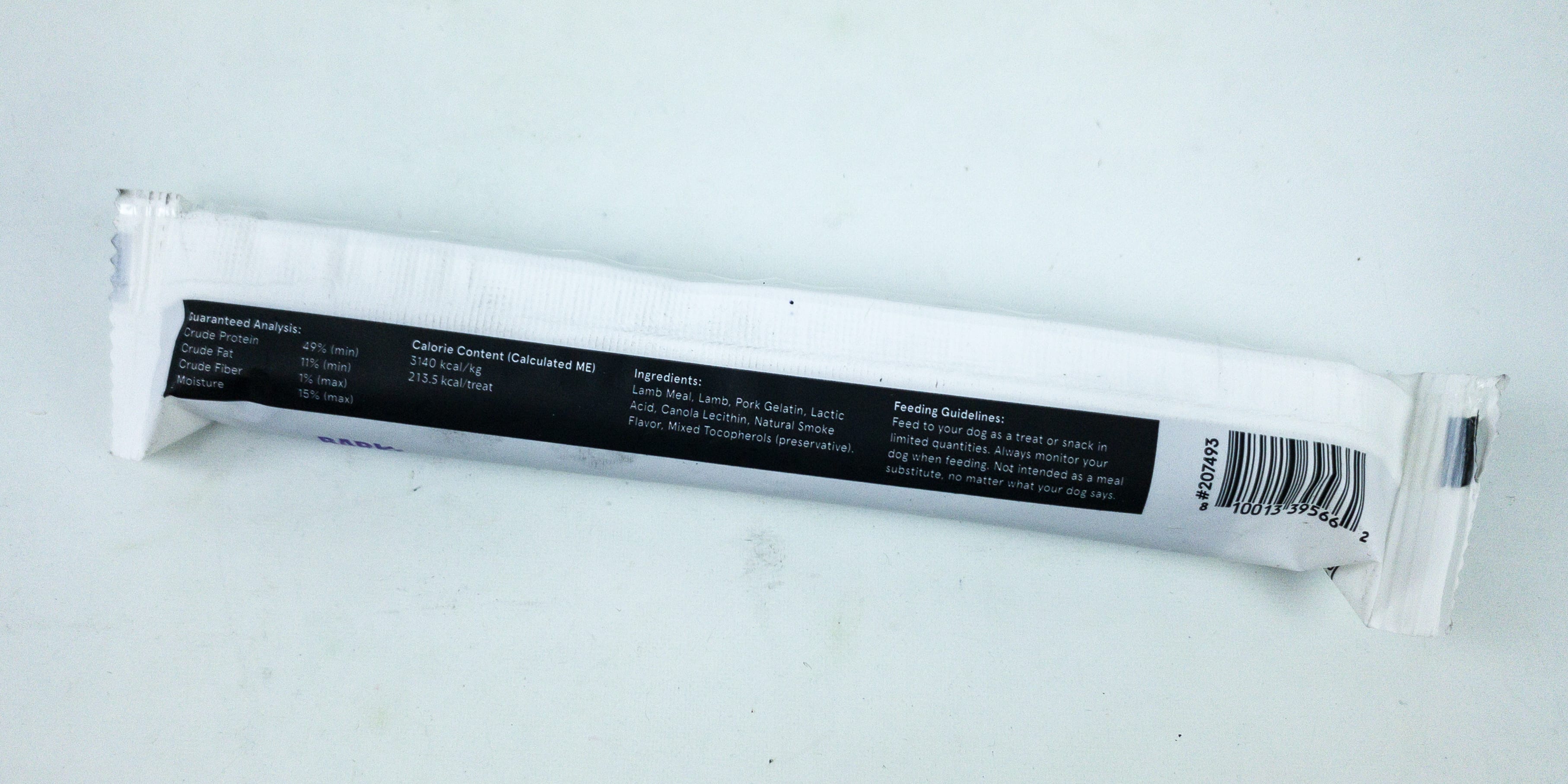 Just like the first snack stick, this is packed with protein that supports a dog's growth!
It's a big and tough snack stick that is perfect for heavy chewers, but you can also cut it down into smaller pieces if you wish.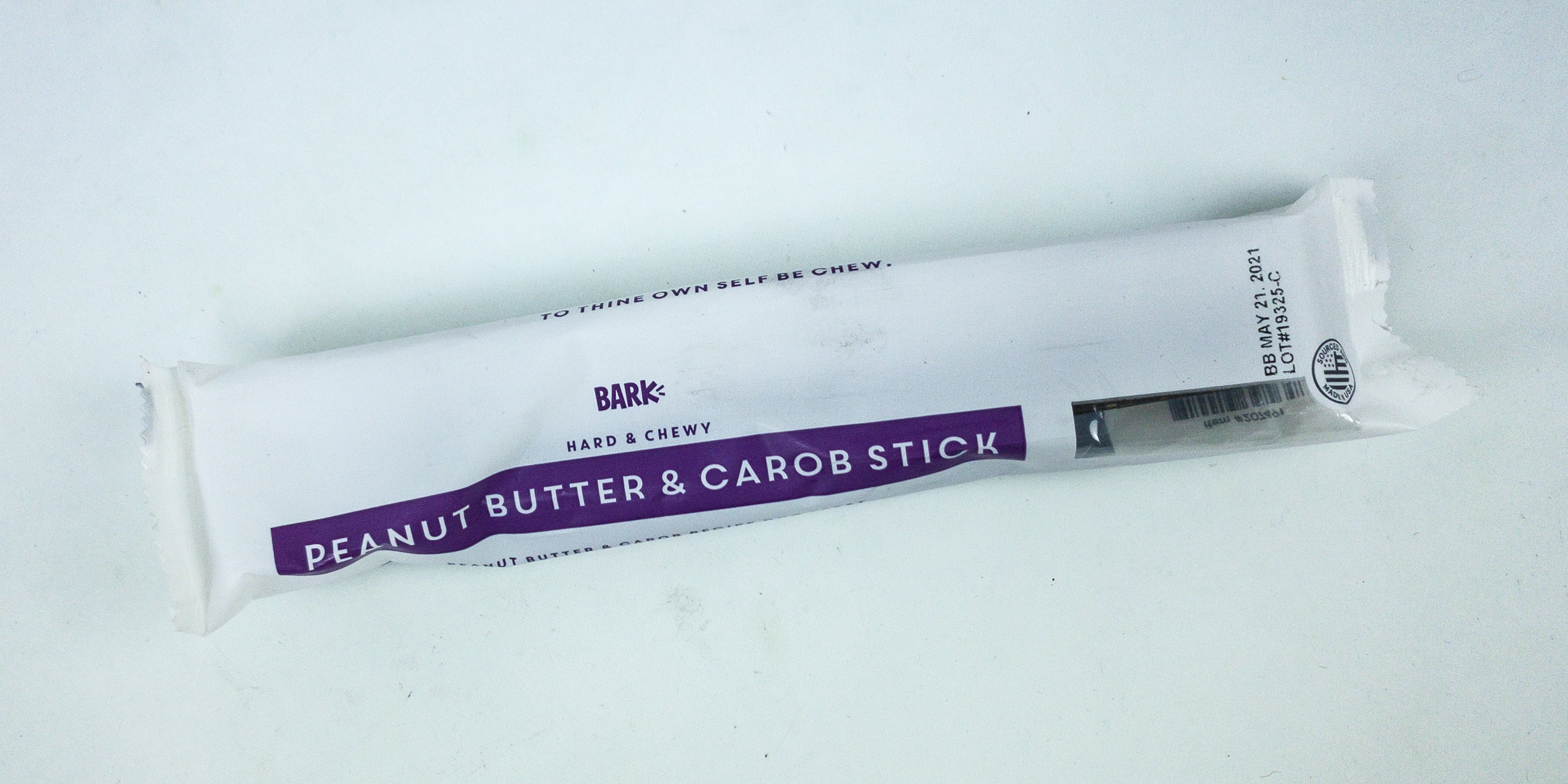 Barkbox Peanut Butter & Carob Stick Dog Treat. This snack stick features peanut butter and carob powder mix!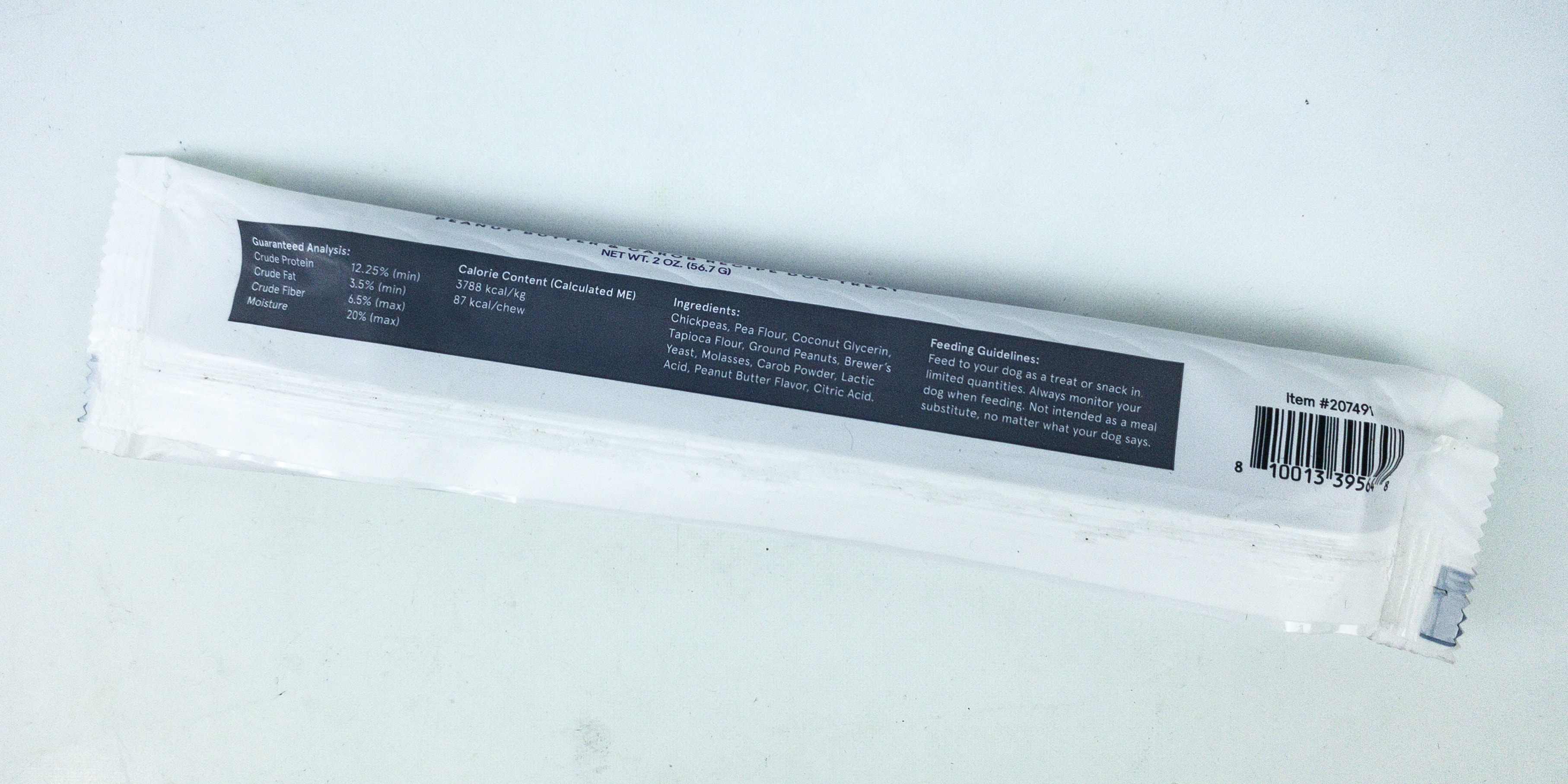 It also contains chickpeas, pea flour, ground peanut, molasses, and brewer's yeast.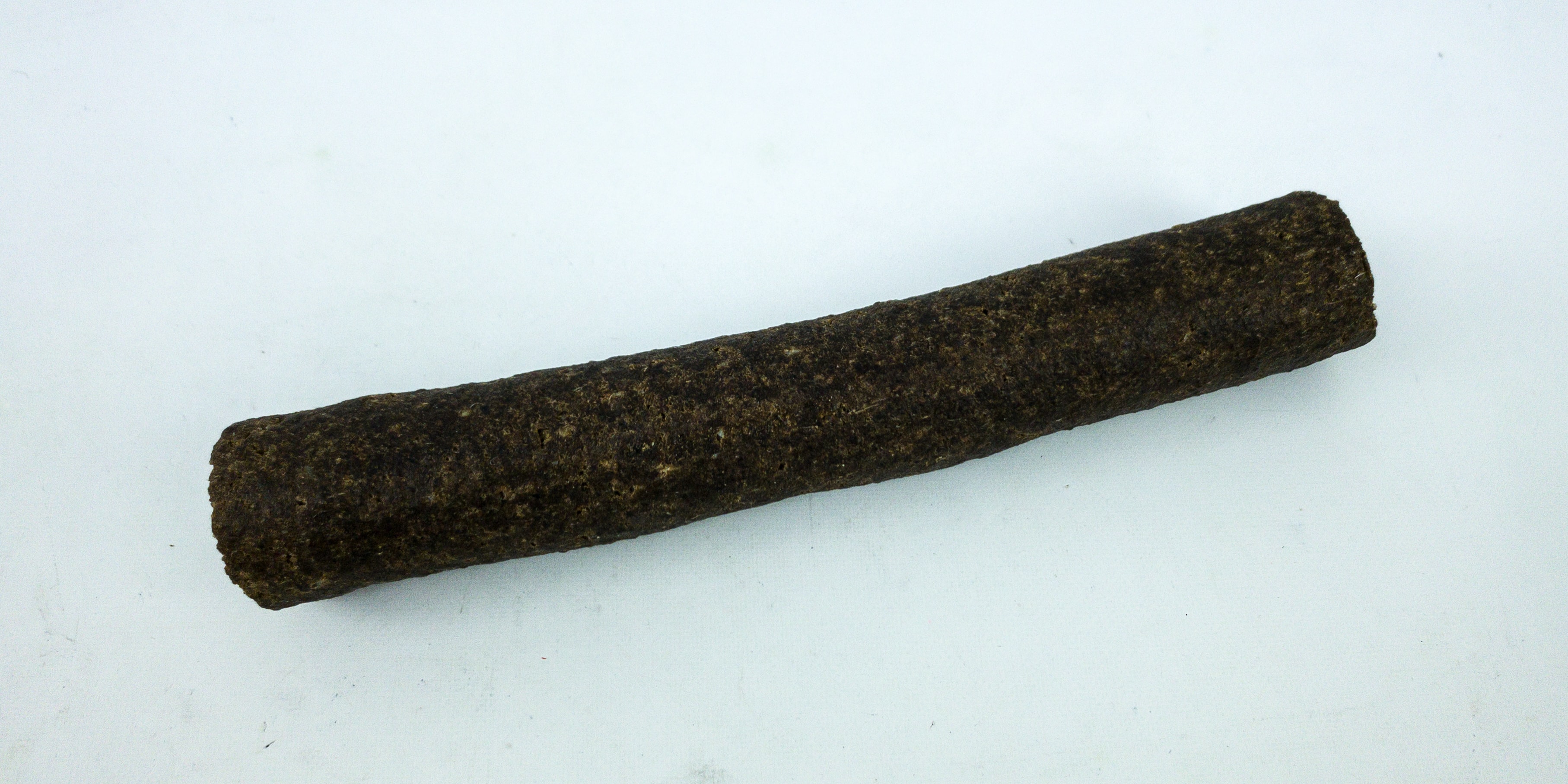 It's the most fitting reward to give your dog after training!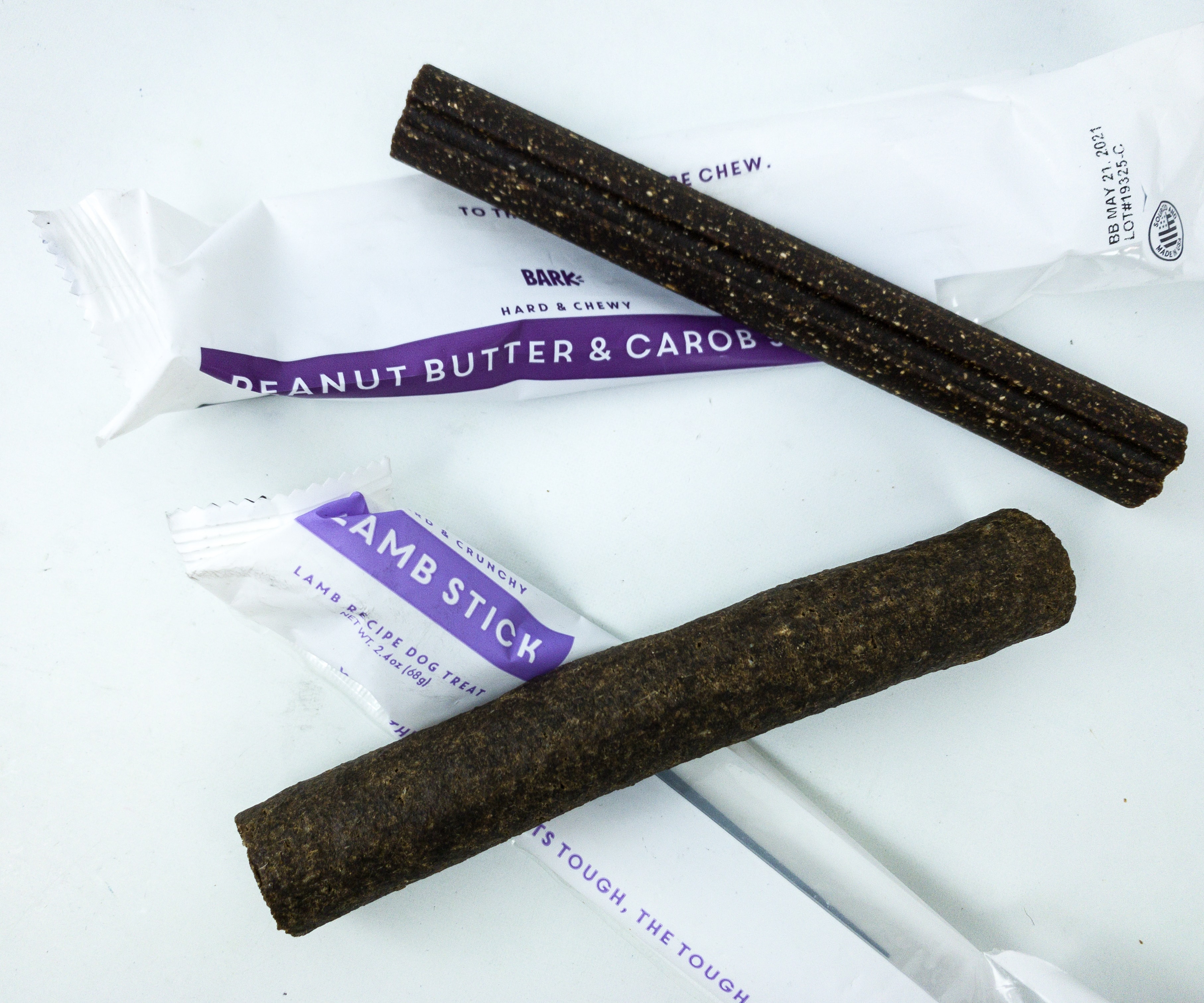 The peanut butter and carob stick is slightly bigger than the lamb stick, but both are tough and well-loved by our dogs!
Game Night Bites Beef Jacks Beef Recipe Dog Treats. Aside from the chewy stick treats, we also got here a bag of dog treats! It's made in the USA, using healthy ingredients including beef and beef fats.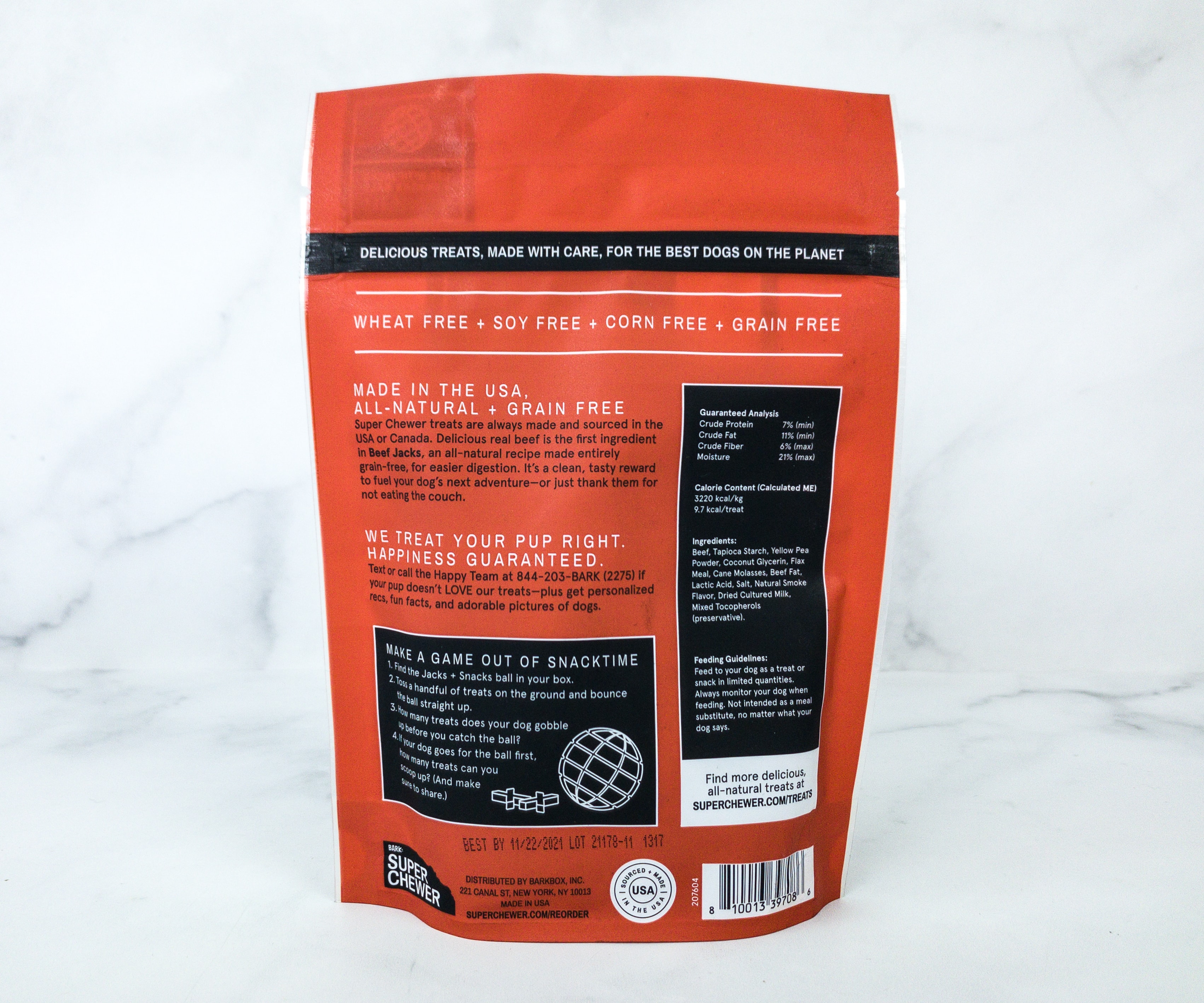 According to the back of the pack, these snacks are rich in protein and fiber. They're all-natural and grain-free as well.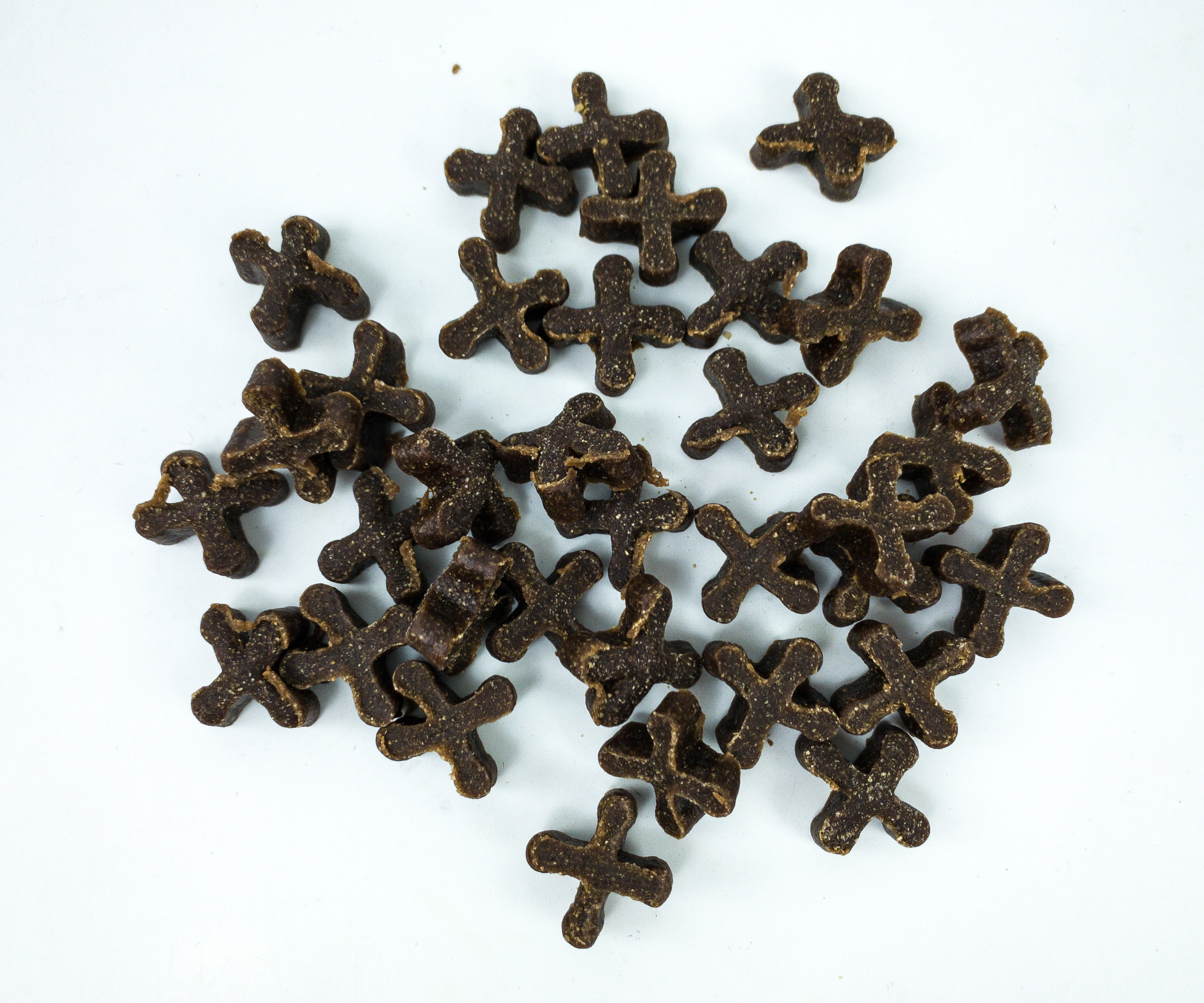 The treats are shaped like jacks. They're soft and chewy, and perfect whether as a snack or as a training reward.
Game Night Bites Pork Rack Snacks Pork Recipe Dog Treats. We got another bag of treats and this time they're made with pork, yellow pea powder, potato starch, and coconut glycerin.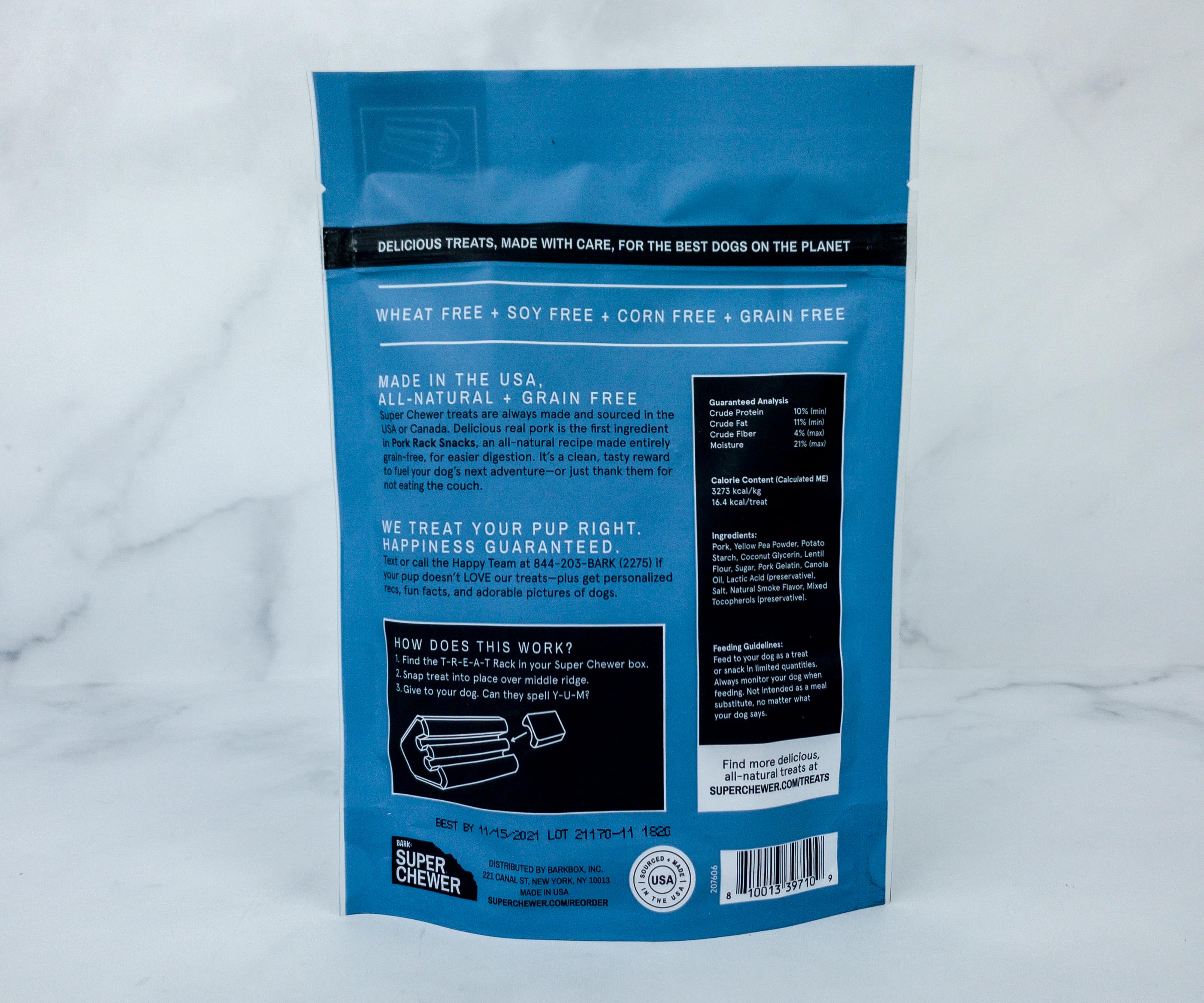 Like the first one, this treat is also grain, wheat, soy, and corn-free!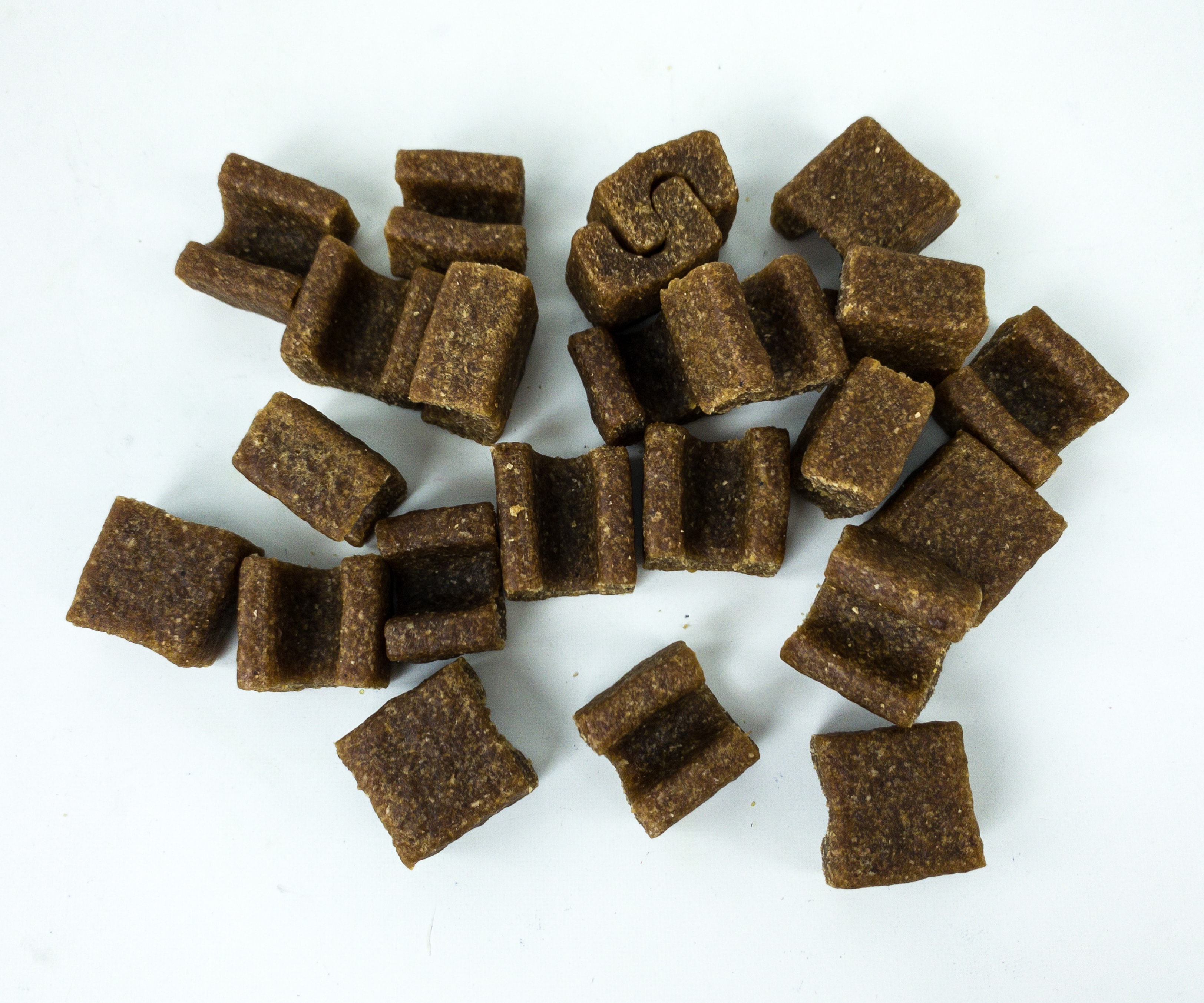 They are hollow block-shaped treats that fit perfectly in our Super Chewer T-R-E-A-T Rack!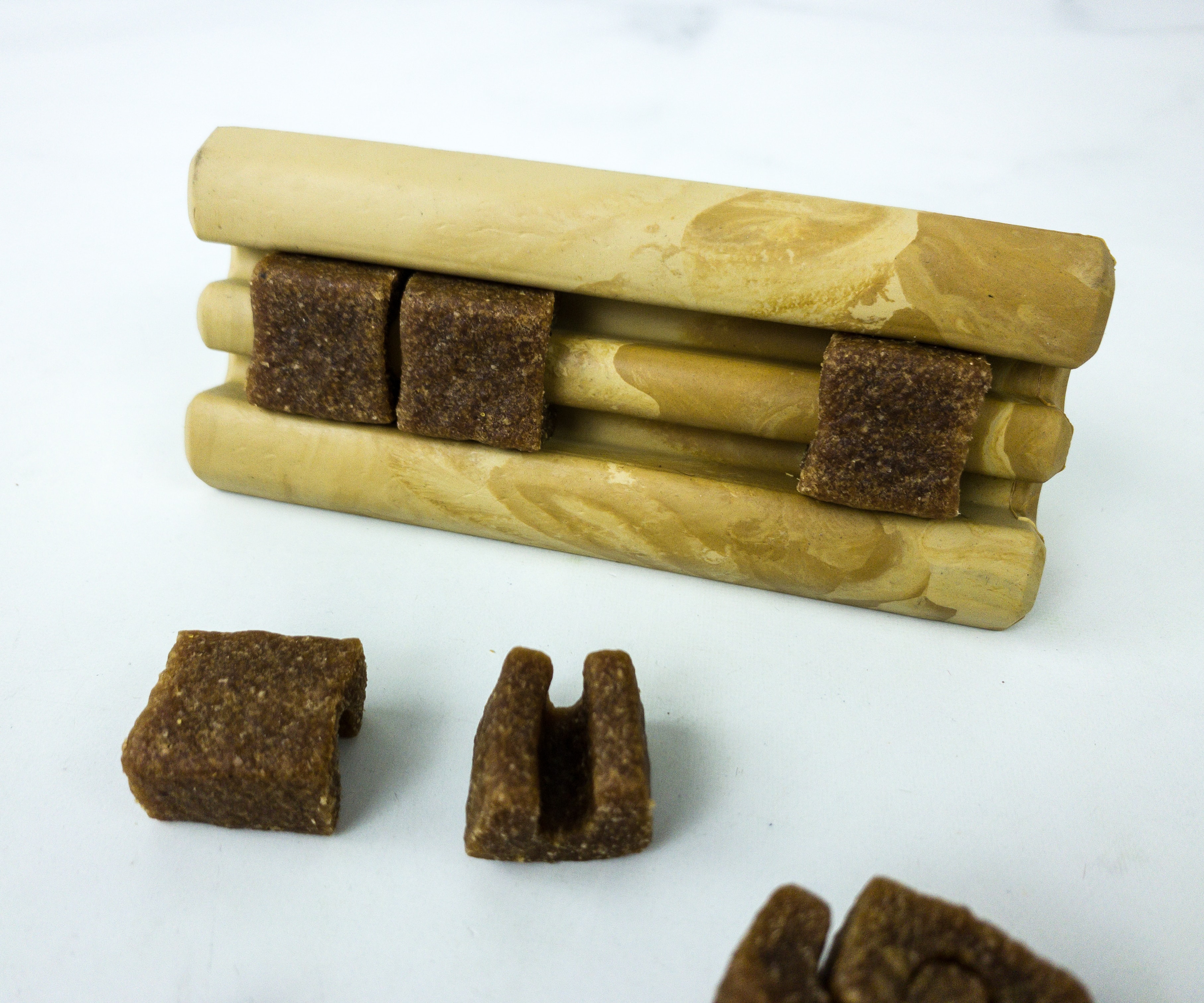 While preparing the rack and the treat, I just realized that this one looks like a rack from the famous board game Scrabble!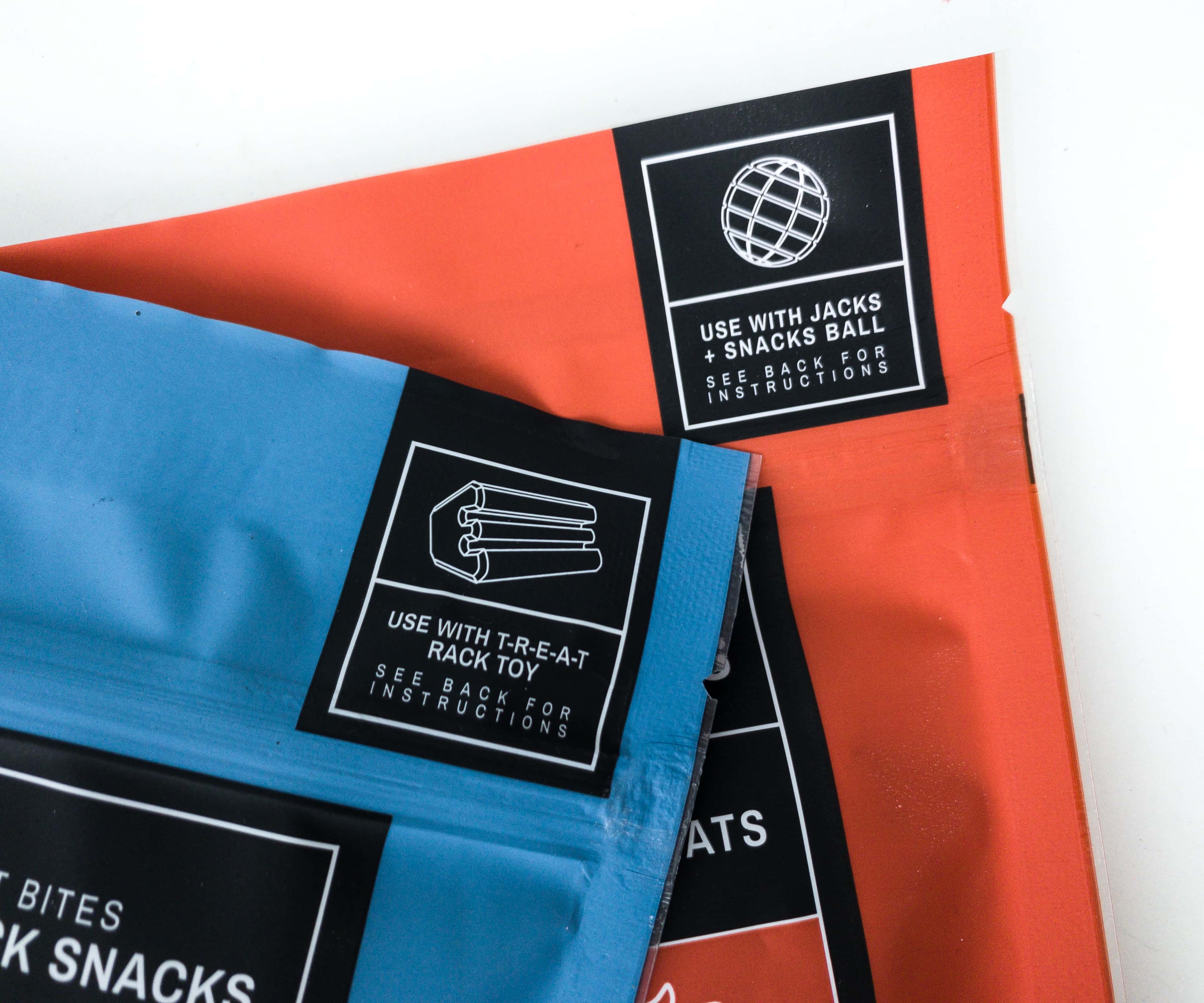 Featured on the upper right part of the bag is the type of toy which these treats can be used with.
BarkBox sent another box filled with toys and delicious snacks for heavy chewers! The treats are all made with healthy ingredients, while the toys are fun and innovative. It could be quite a challenge looking for the right treats and toys for heavy chewer types of pups, so this subscription is really helpful. They make sure that they only give us what our dogs deserve. They even come up with witty themes monthly!
What do you think of this month's Super Chewer Box?