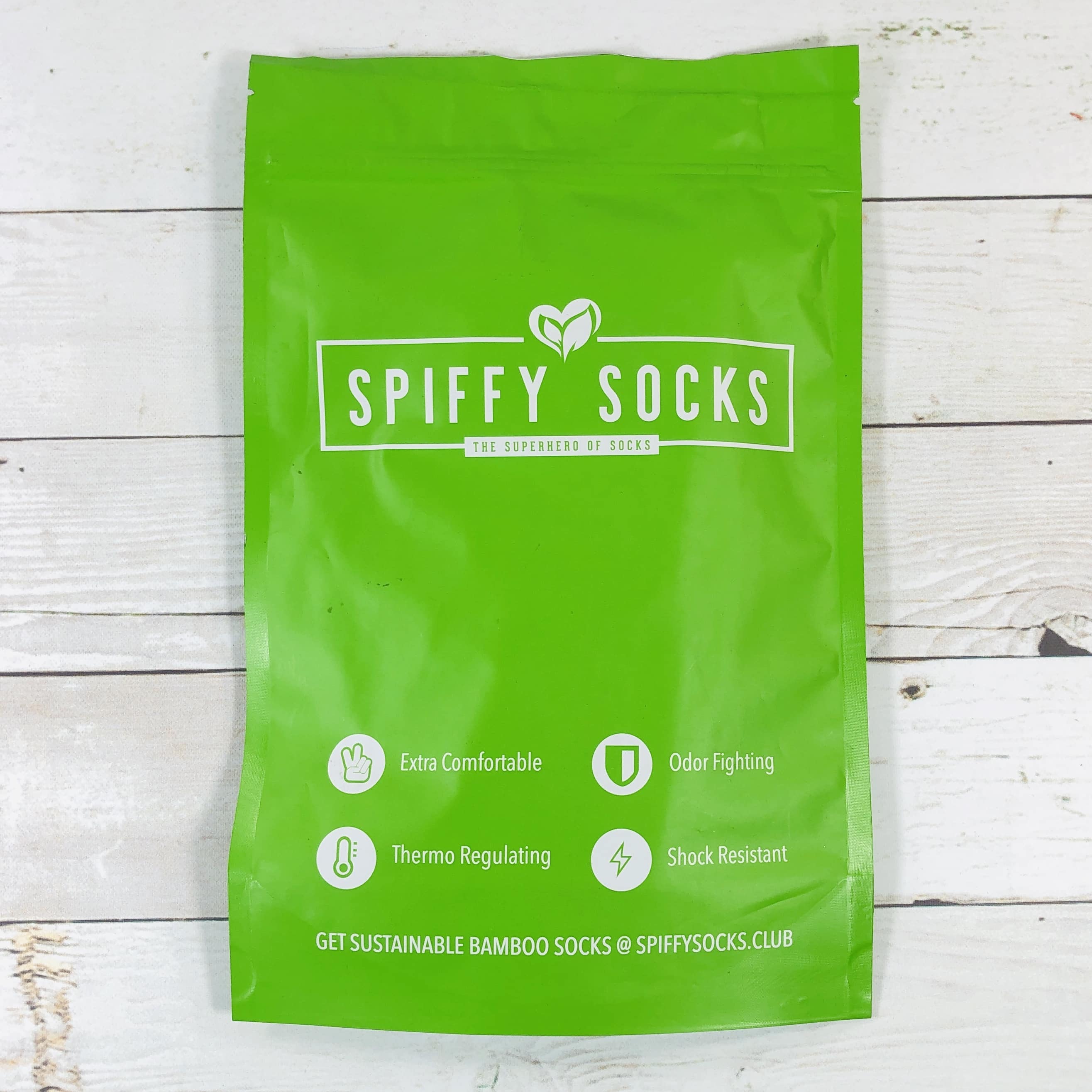 Spiffy Socks is a monthly subscription that sends snazzy socks made with bamboo fiber. They offer subscriptions for both men (sizes 6-12.5) and women (sizes 5-10) and subscriptions are $11 per month and even lower for longer terms. It automatically renews, but you can cancel anytime. Shipping is free to the U.S.
Note: Order by the 20th to get the current month's box!
DEAL: Get 10% off for the life of your subscription! Use coupon code HELLOSUBSCRIPTION.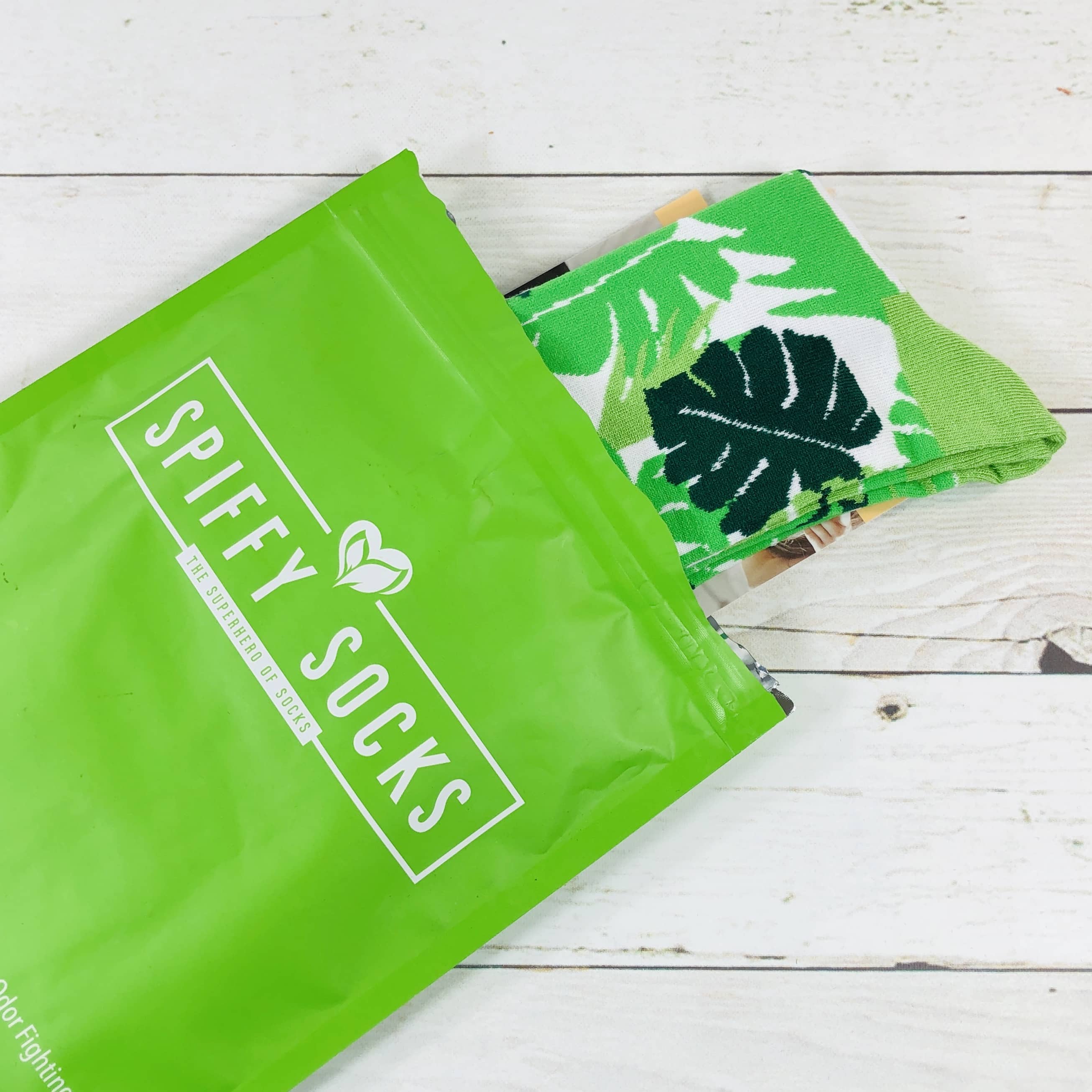 Oohh, it looks like I'm getting a tropical treat this month!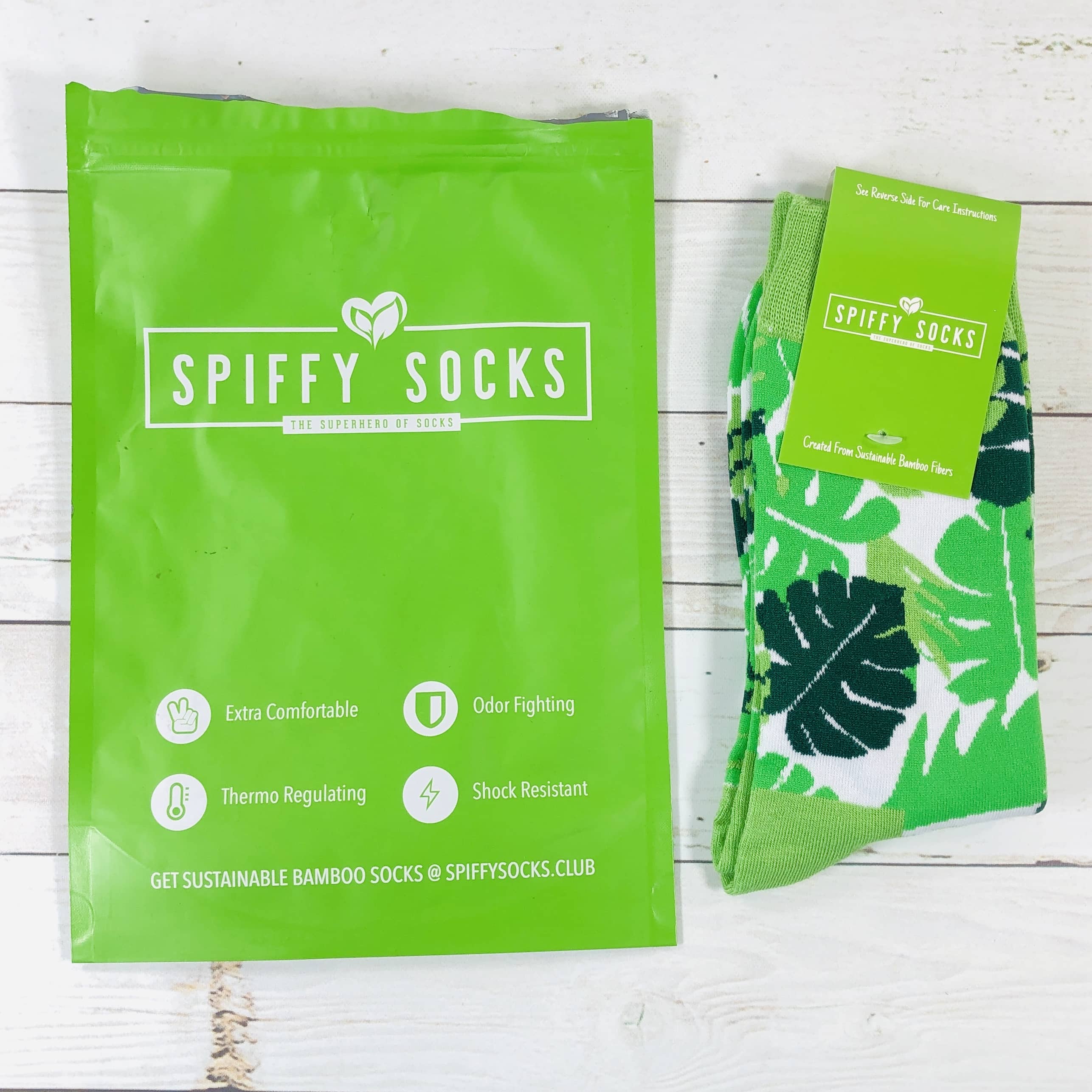 Everything in my February 2020 Spiffy Socks box!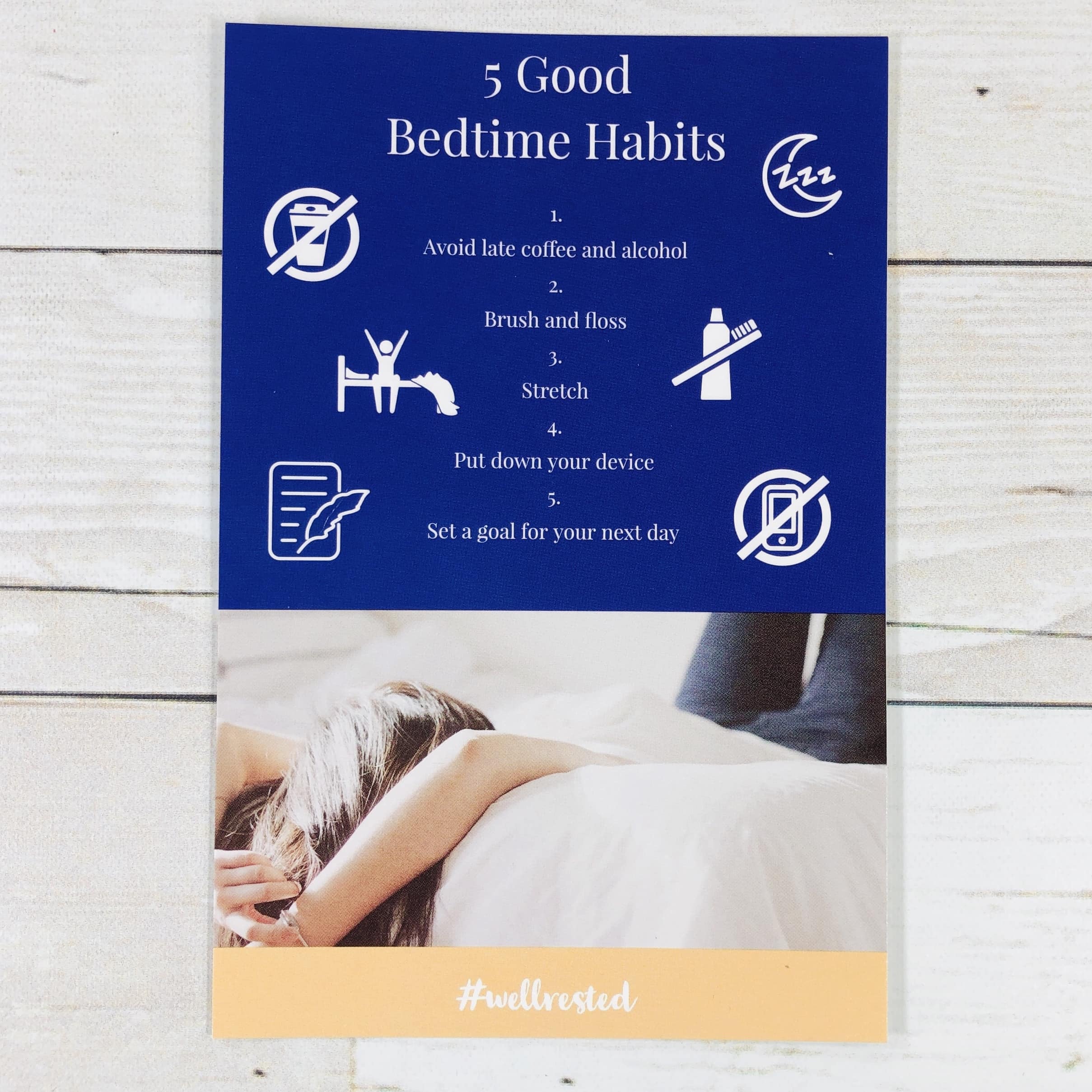 I received a card with info on how to get a good night's rest.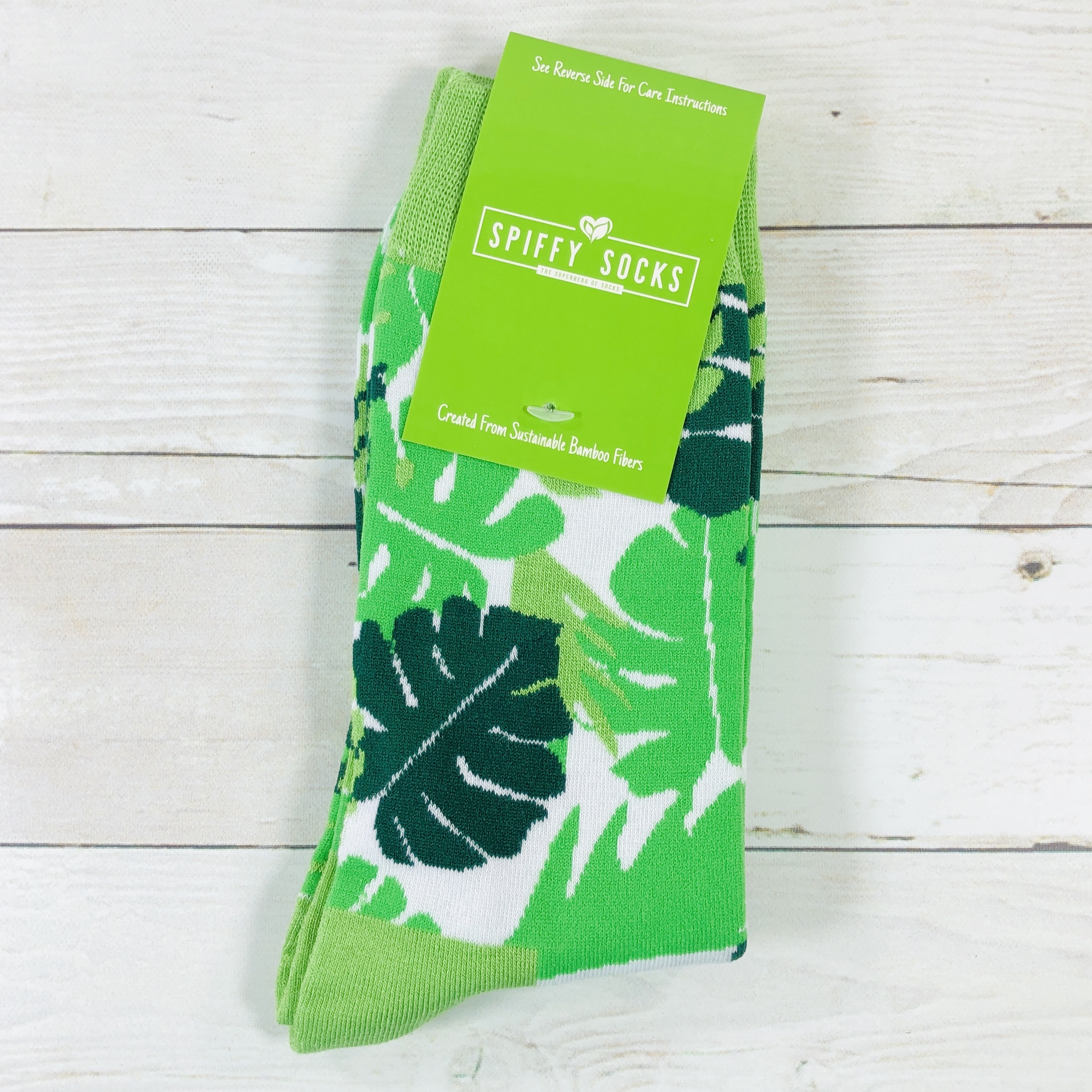 Spiffy Socks Jungle Socks ($20) I am into all things tropical so I was excited to see this bold pattern and color for February!
Spiffy Socks are made with 75% bamboo fiber, which is a renewable resource, and 25% microfiber. It fits women's shoe sizes 5-10 and can be machine washed. I throw them in the warm water wash and then into the dryer and they still fit my large feet just fine.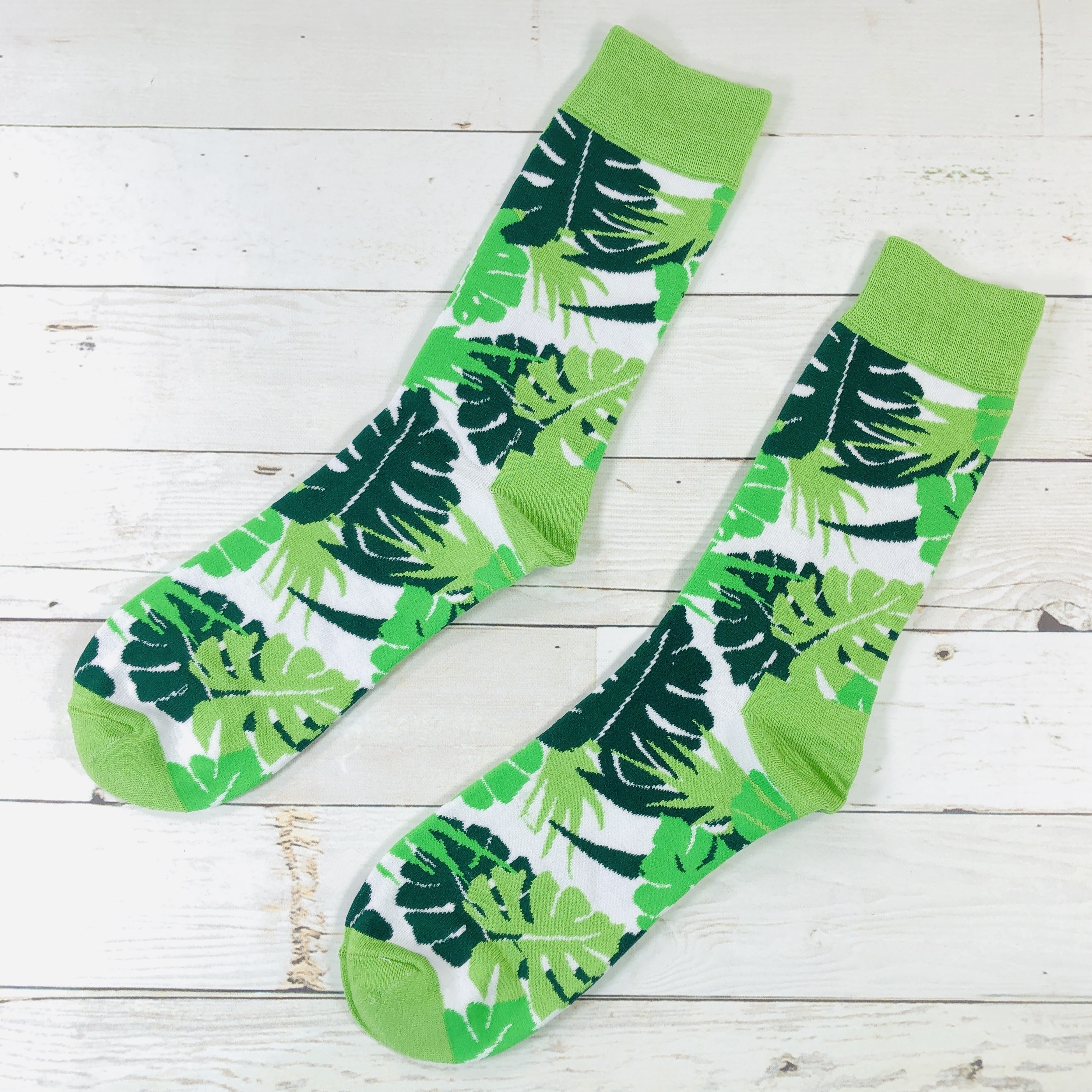 The Jungle Socks pattern features three different shades of green vegetation, including monstera leaves.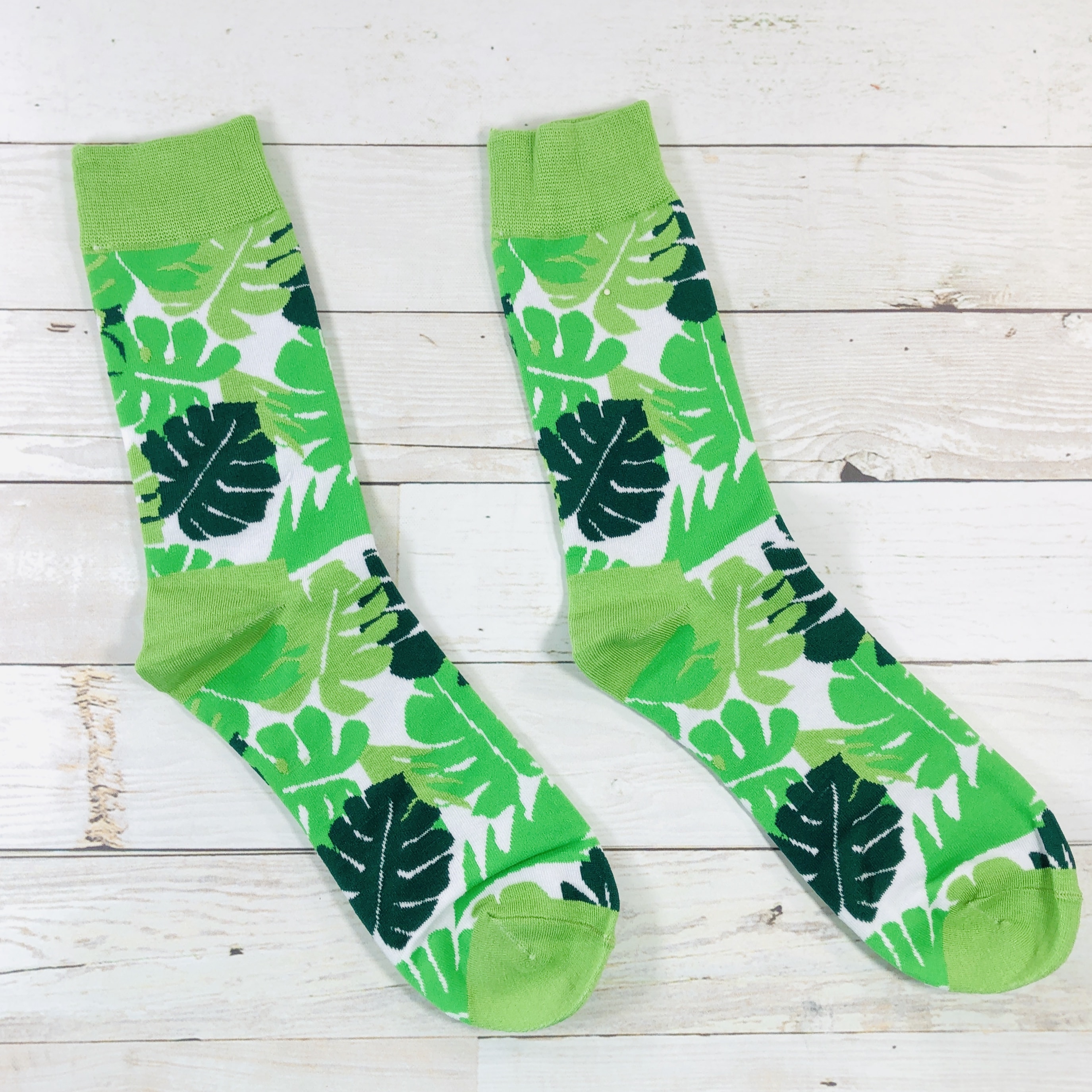 The cuffs, heels, and toes are all in the same subdued shade of green.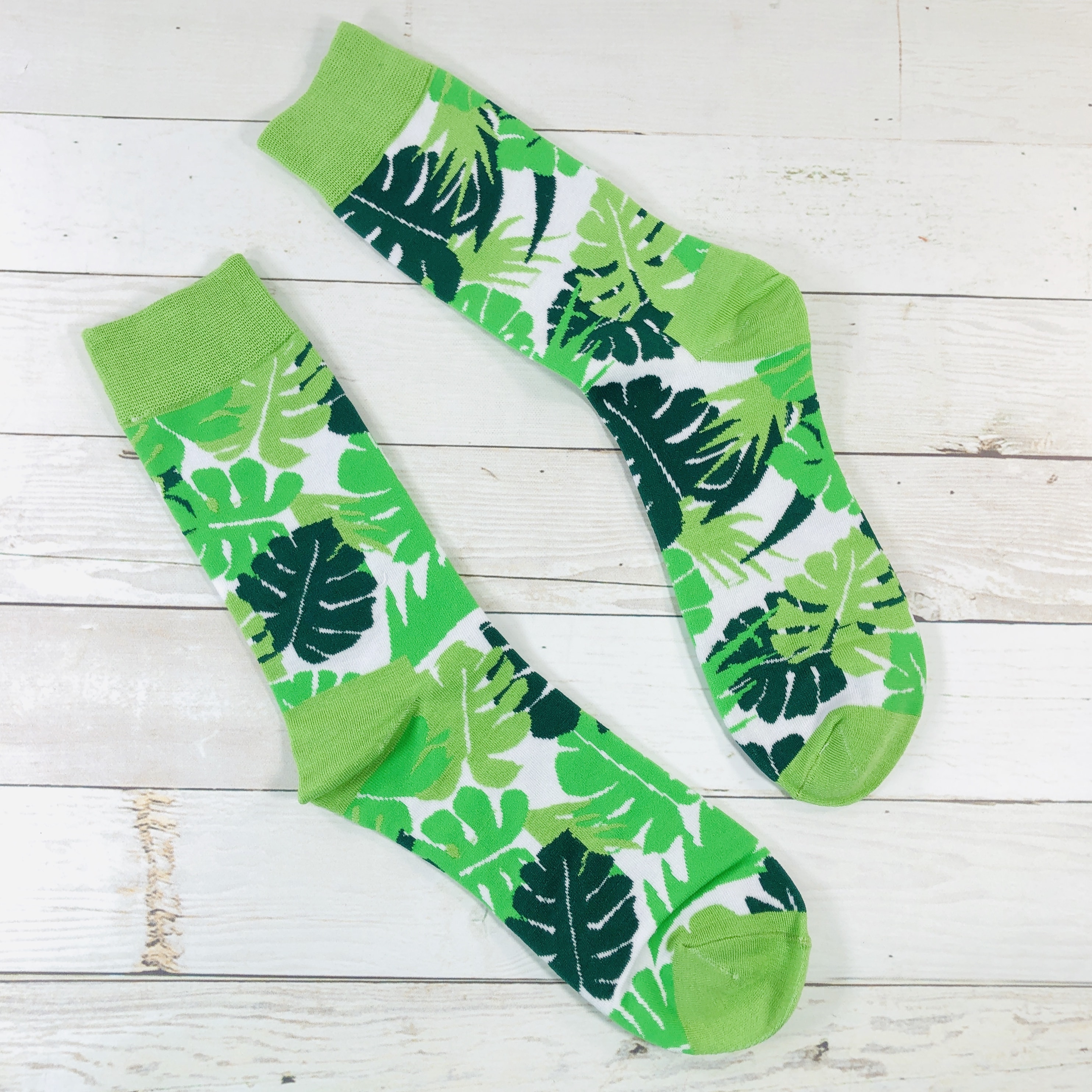 I am loving my February Spiffy Socks! The pattern and colors remind me of summer and a visit to a lush rain forest, or maybe just to a super cool plant nursery. It is spring in my part of the country and now my feet are matching all of that new growth I'm seeing in my neighborhood. If you live somewhere still getting hit by winter, then maybe these beauties will have you dreaming of summer!