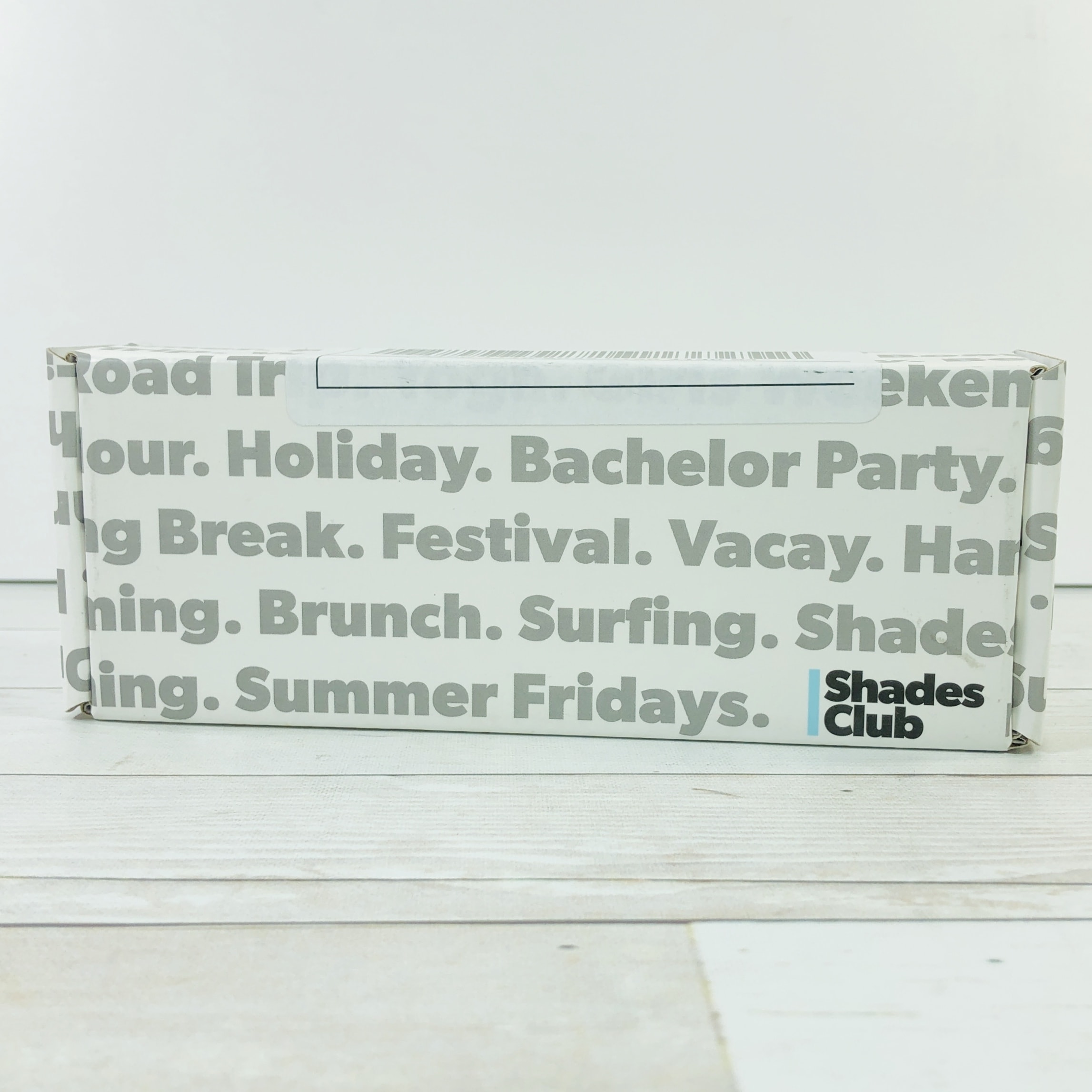 Shades Club is a monthly subscription box that sends cool-looking premium sunglasses! Every month, they send high-quality shades designed in-house by their stylists and manufactured by the same craftsmen as the world's largest brands. Over the course of a year, you'll receive 12 pairs to build your own complete collection of shades. Shades Club is $29 a month. Sign up for a longer subscription, either 4, 6, or 12 months upfront, and the price drops to as low as $24 a month.
Shades Club began as a lifestyle brand for friends of friends. Inspired by a love of travel, word quickly spread and our quality sunglasses soon became a staple for far-flung destinations around the world.
DEAL: Get $15 off your first month! Use coupon code HELLO.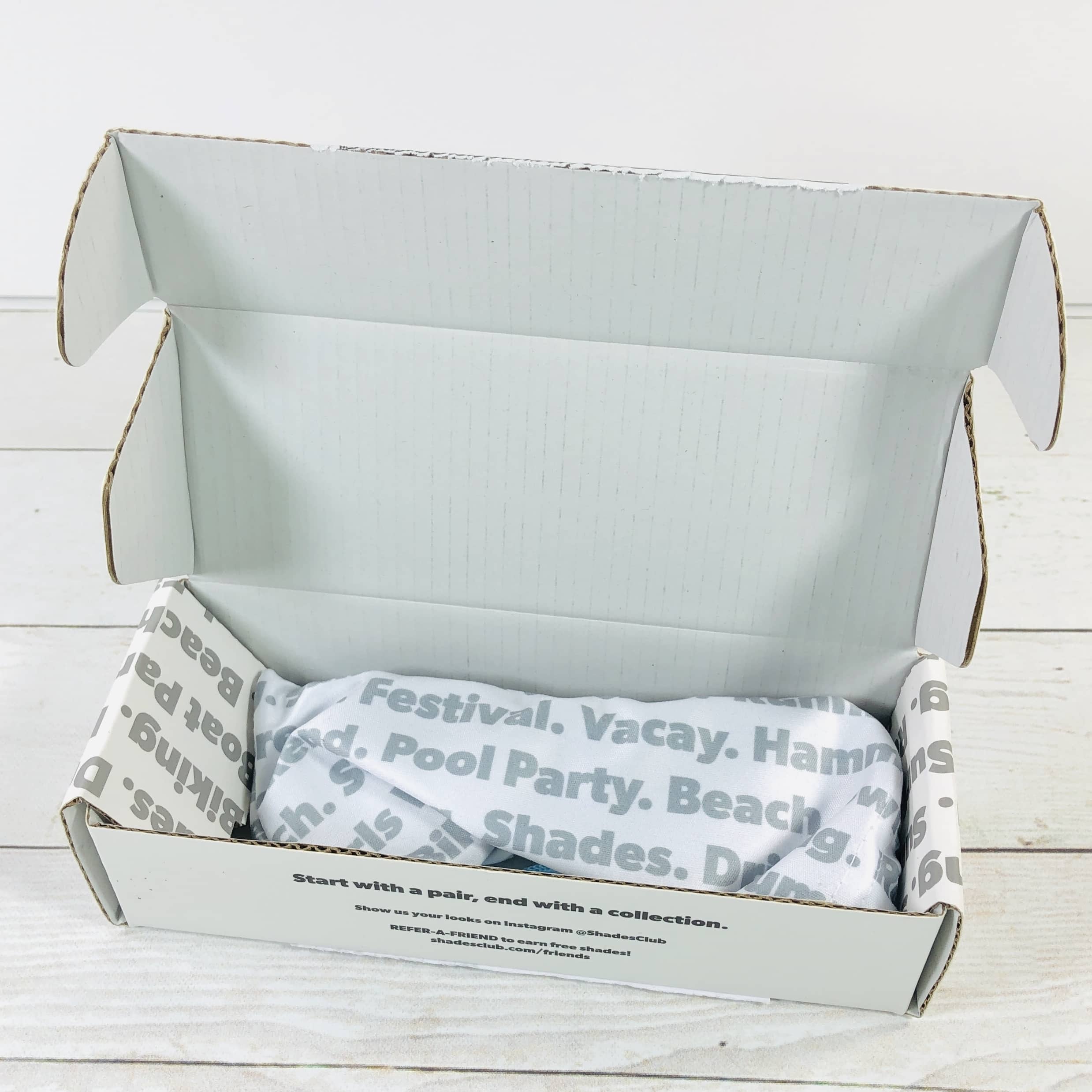 I opened up my box to find my new sunglasses in a carrying bag.
Everything in my box!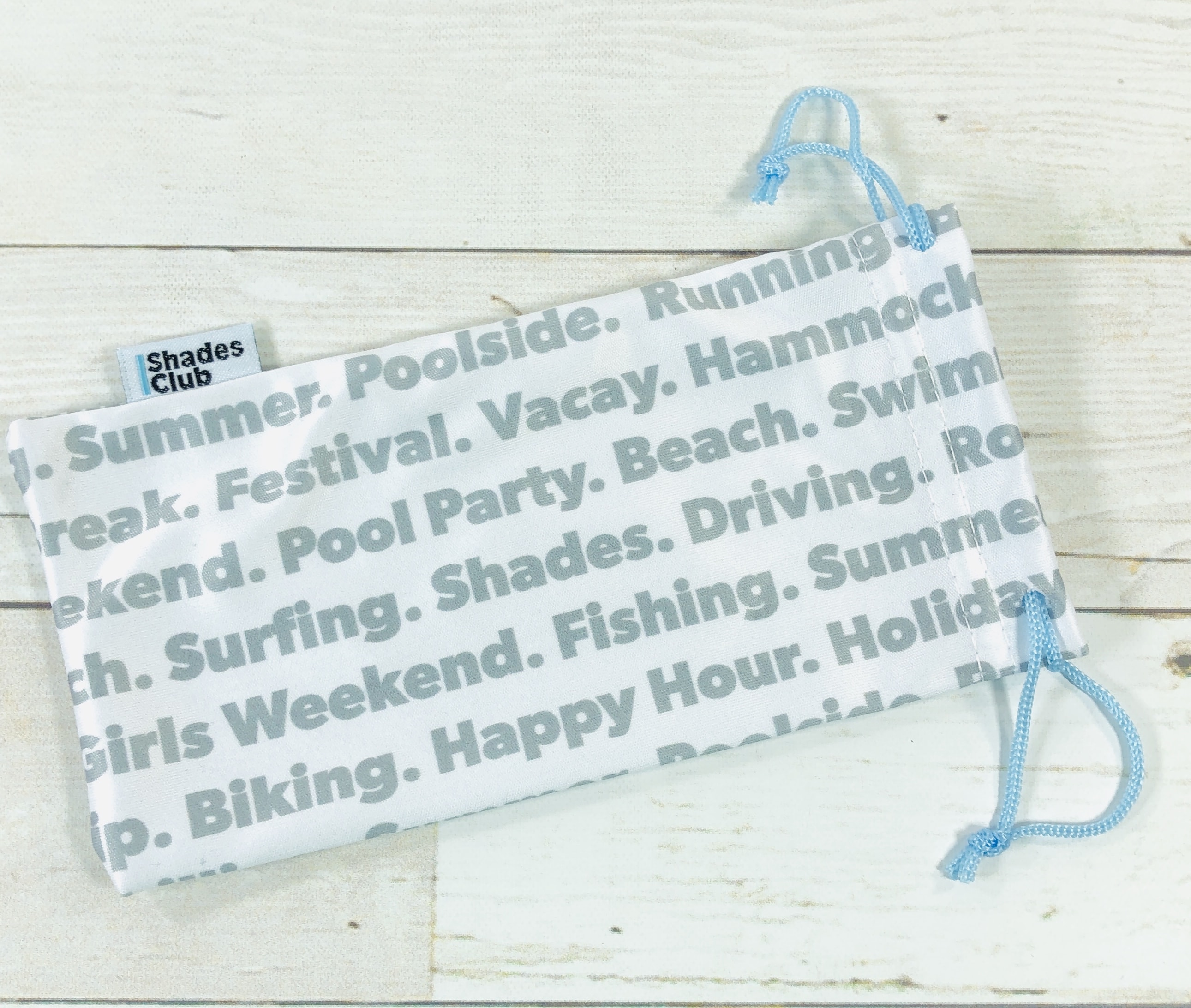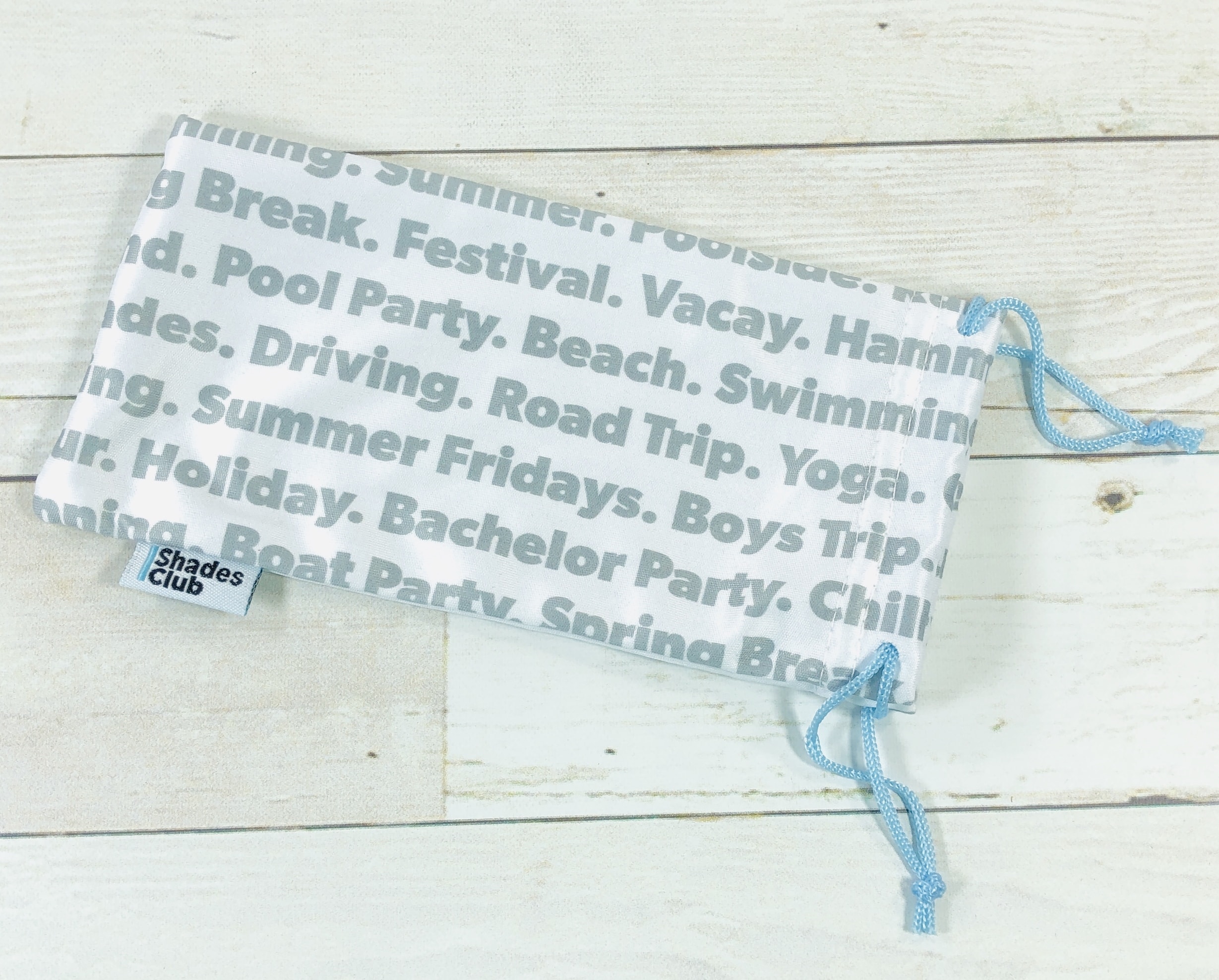 The drawstring bag has the same design on both sides and doubles as a cleansing cloth in a pinch.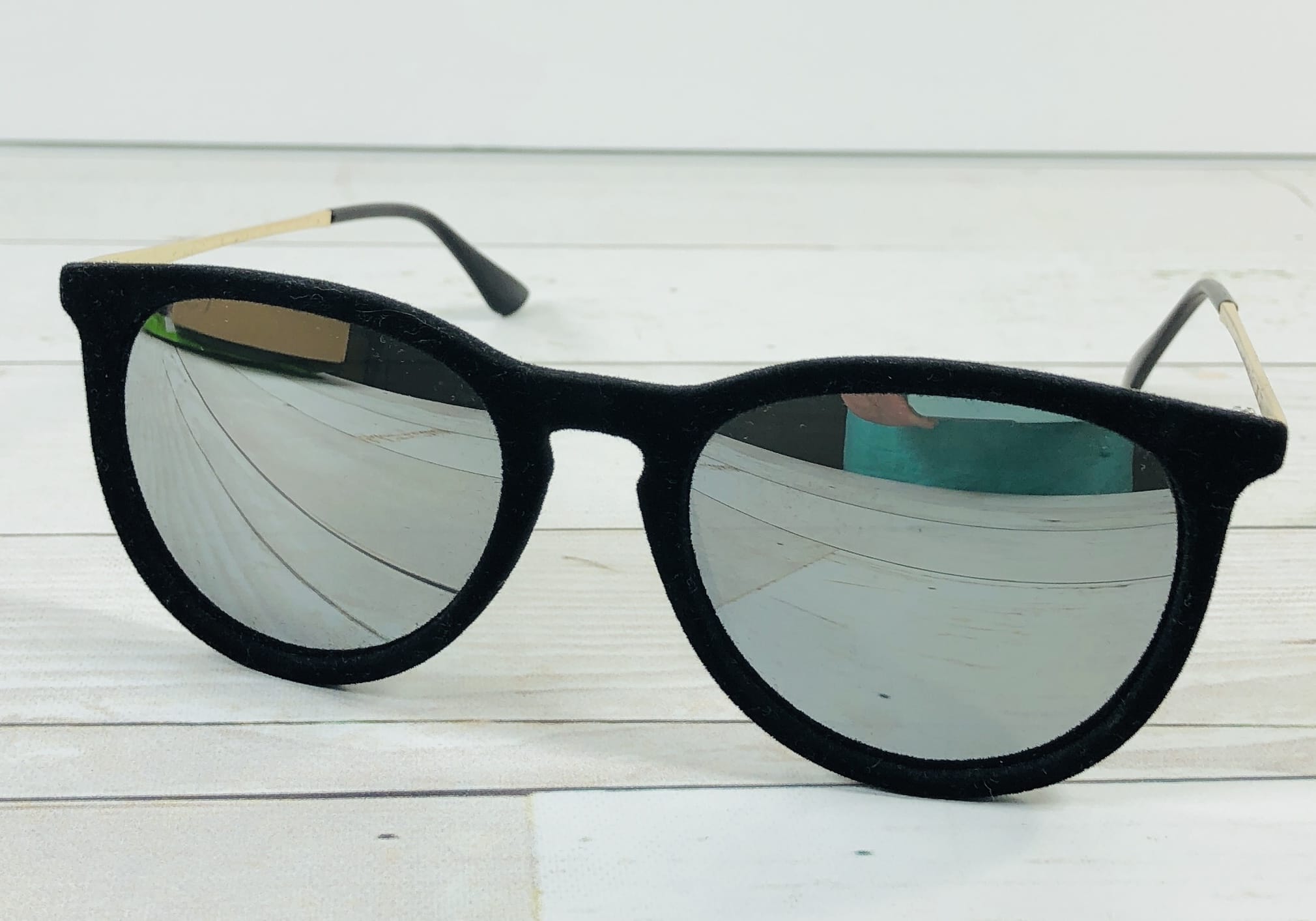 Fuzzy Velvet Sunglasses (find similar item here) Occasionally I will receive sunglasses that are not made by Shades Club, and I think that is the case here. I couldn't find these on their website and they don't have the Secret Stickman logo anywhere either.
The frames are completely covered in velvet material. I've never seen a pair like this before! The arms are golden and the temple tips are black.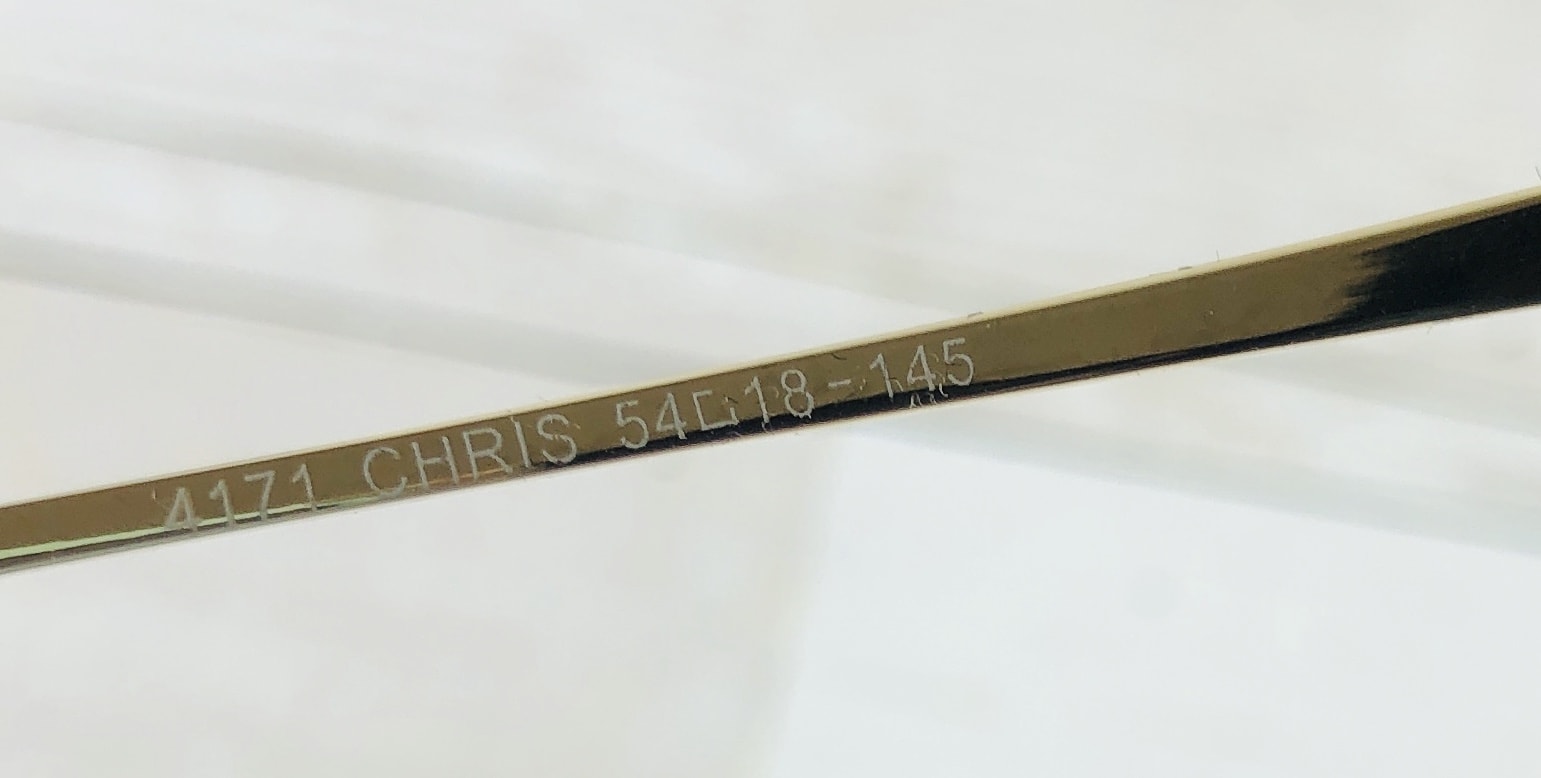 The inside has a number and what I think is the style name, and the numbers have to do with the lens size and temple arm length.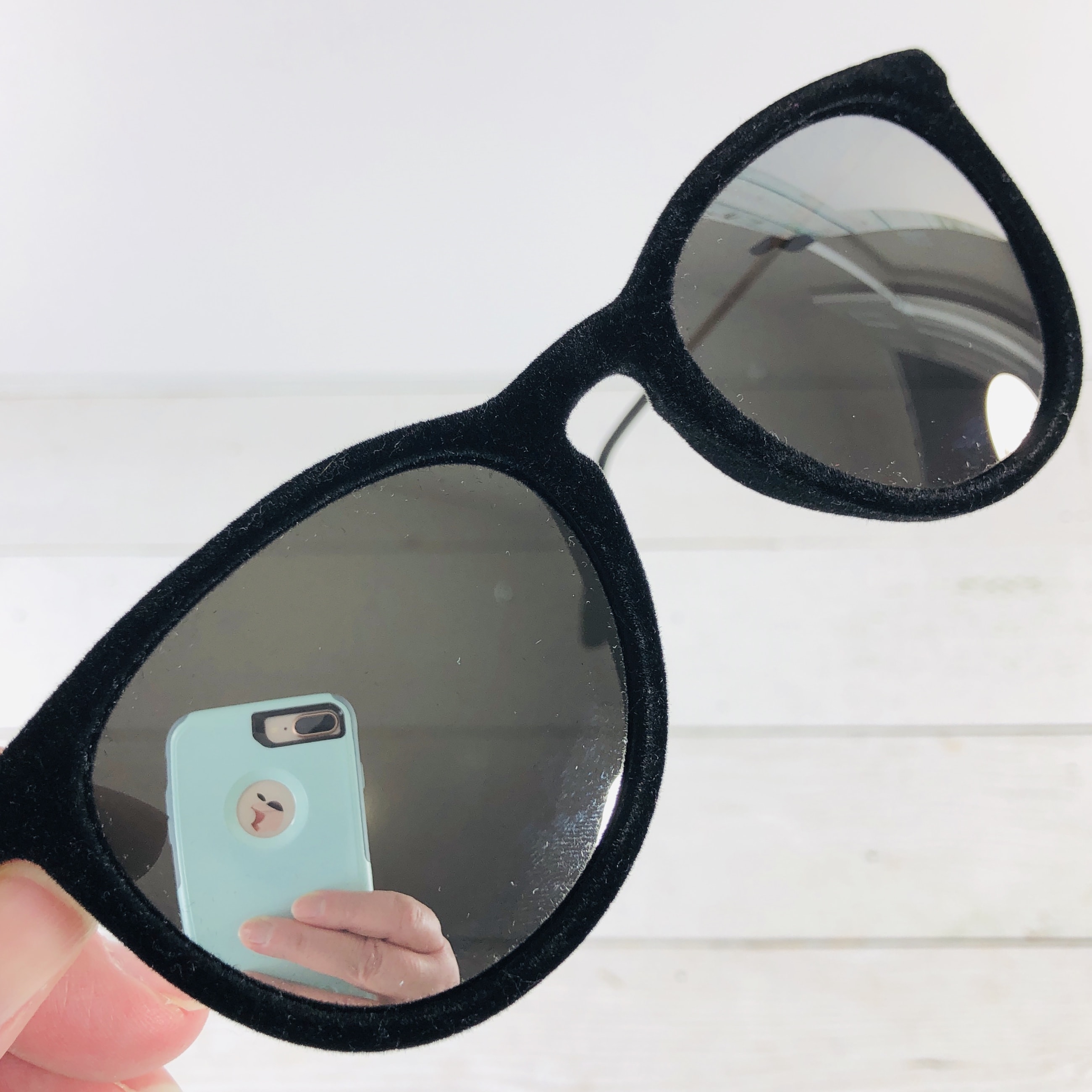 The lenses are reflective, but I don't know that they are polarized.
I think the velvet looks pretty cool, but I don't think this is a sanitary material choice for something that goes on my face. I wear makeup and face oils and I think these will get dirty pretty quickly.
Shades Club sent an interesting pair of sunglasses for February! I don't think these are my favorite since I'm not a fan of the material and they don't block the sun from the sides. I think this might be the pair to reach for when you want to wear your sunglasses at night, because they do look pretty cool. That's the nice thing about this subscription, they send lots of different styles and shades appropriate for lots of different events!
What do you think of this month's box?