Rowan Earring Club is a monthly earring subscription box for tweens and teens that includes a fresh pair of earrings and a curated content designed to initiate a meaningful conversation. Your first box will also include an earring stand, earring pouch, journal, and pen! The box costs $19 per month on an annual subscription but you can opt to go for a 6-month plan for only $22 a month. What's great is that you don't have to pay upfront – it gets charged monthly! Gold vermeil earrings are $2 more per month than silver.
Upon opening, we were greeted by a card with a cute illustration of the Northern Lights.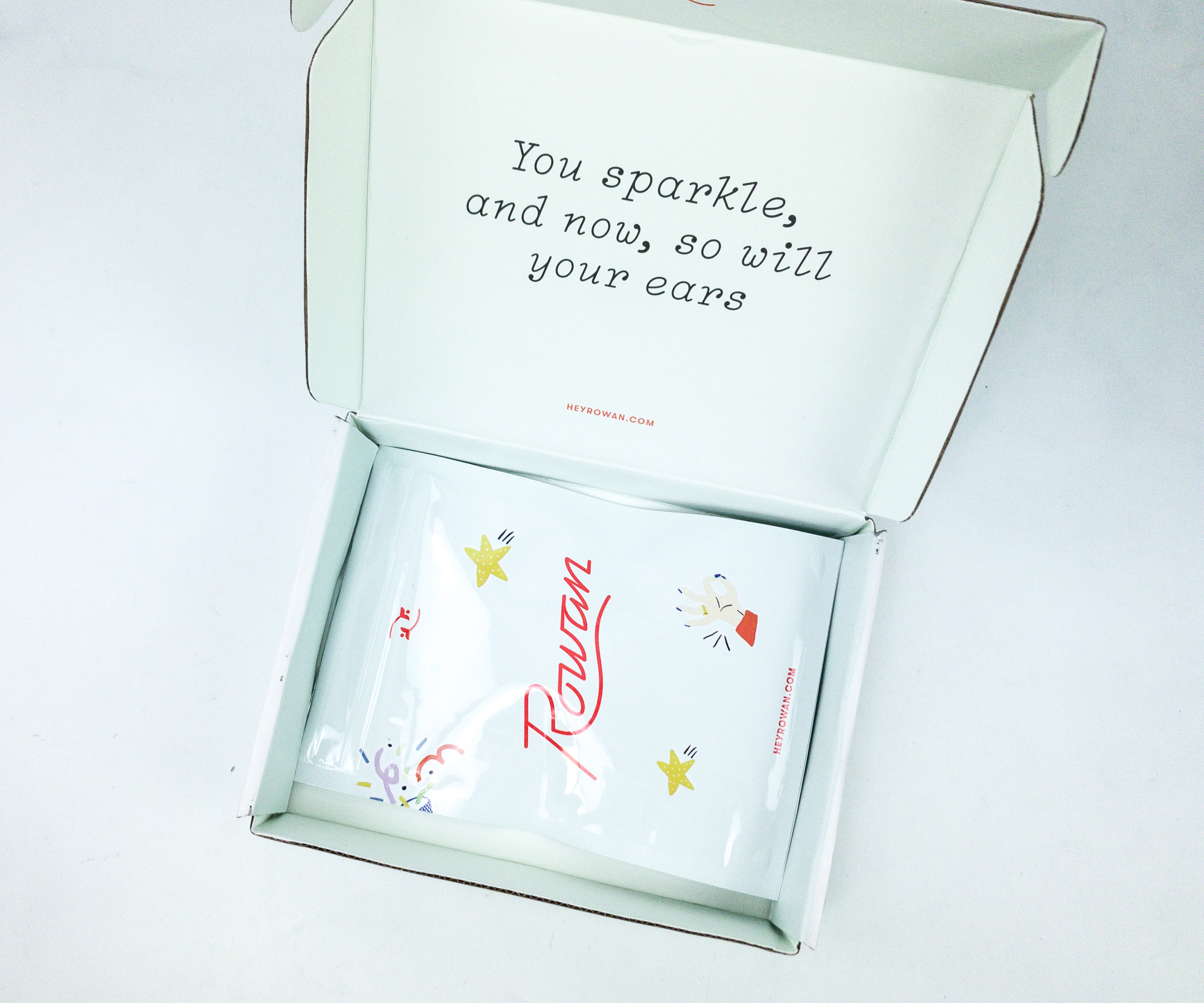 The items were inside a reusable plastic pouch.
Here is where the magic starts! The pouch is resealable and it also features the brand logo on one side.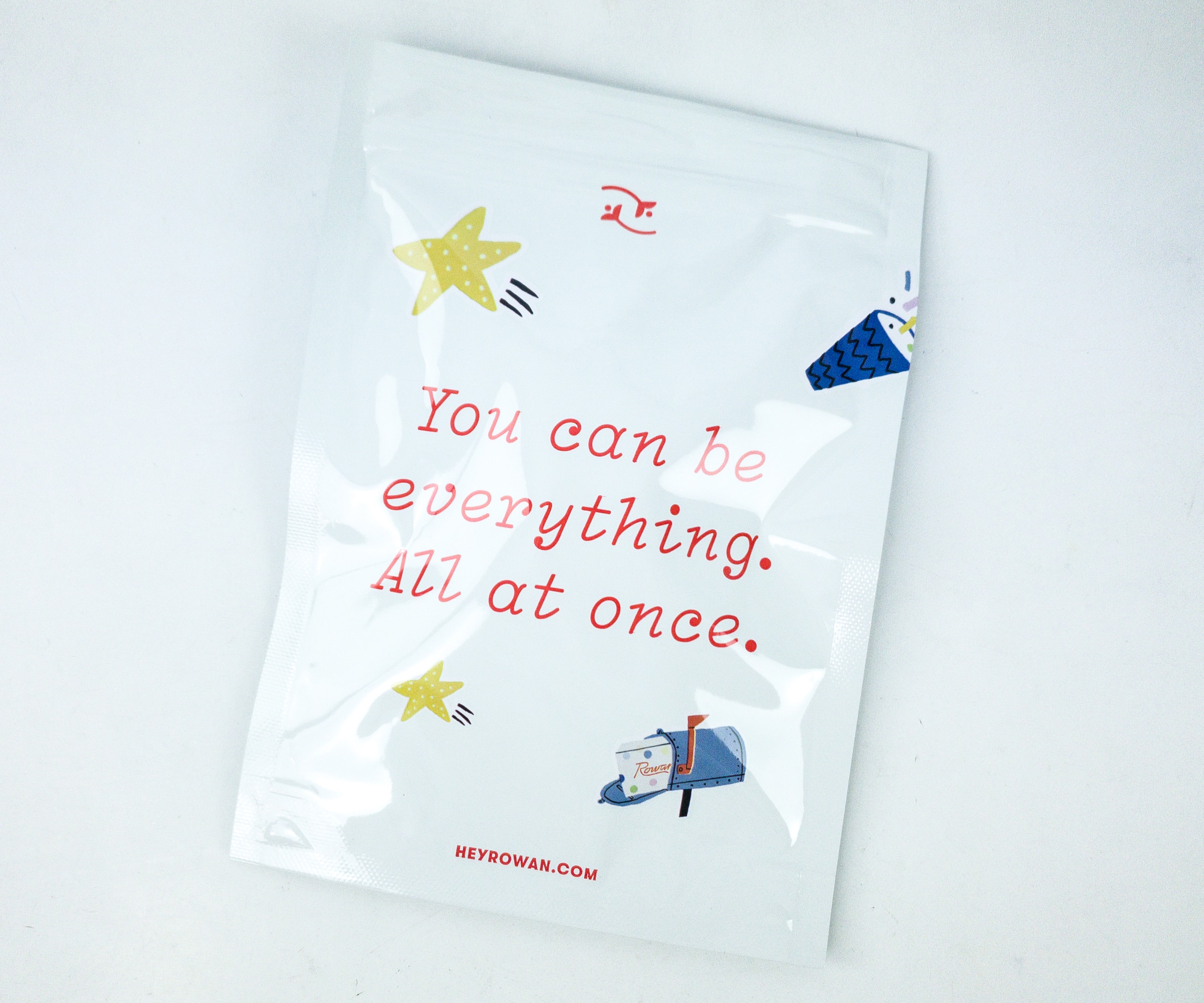 The other side says "You can be everything. All at once."
With every package, you'll get a conversation card. It's wonderfully illustrated and also has questions that make great conversation starters! This month's theme is NORTHERN LIGHTS!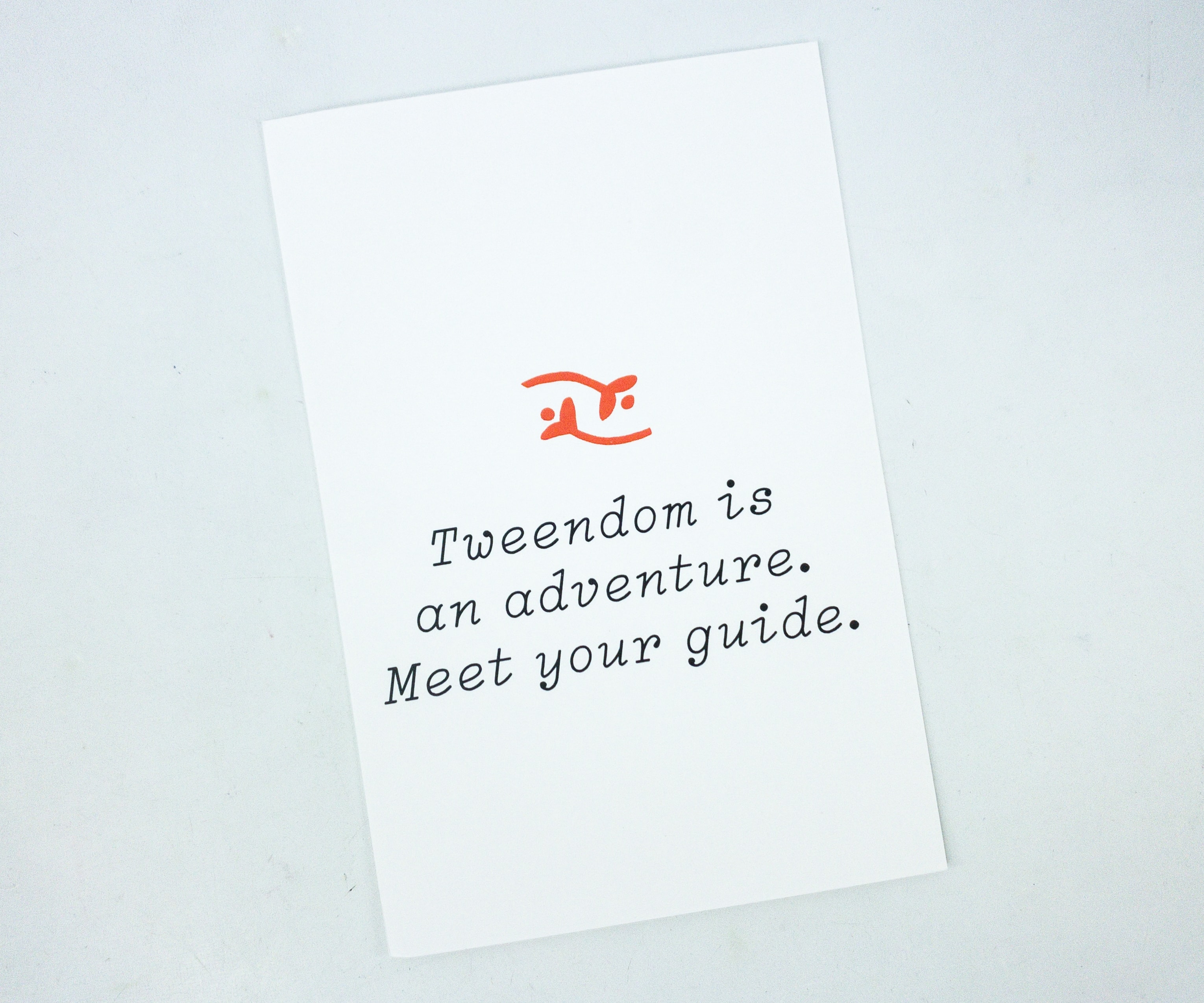 The back of the card says "Tweendom is an adventure. Meet your guide."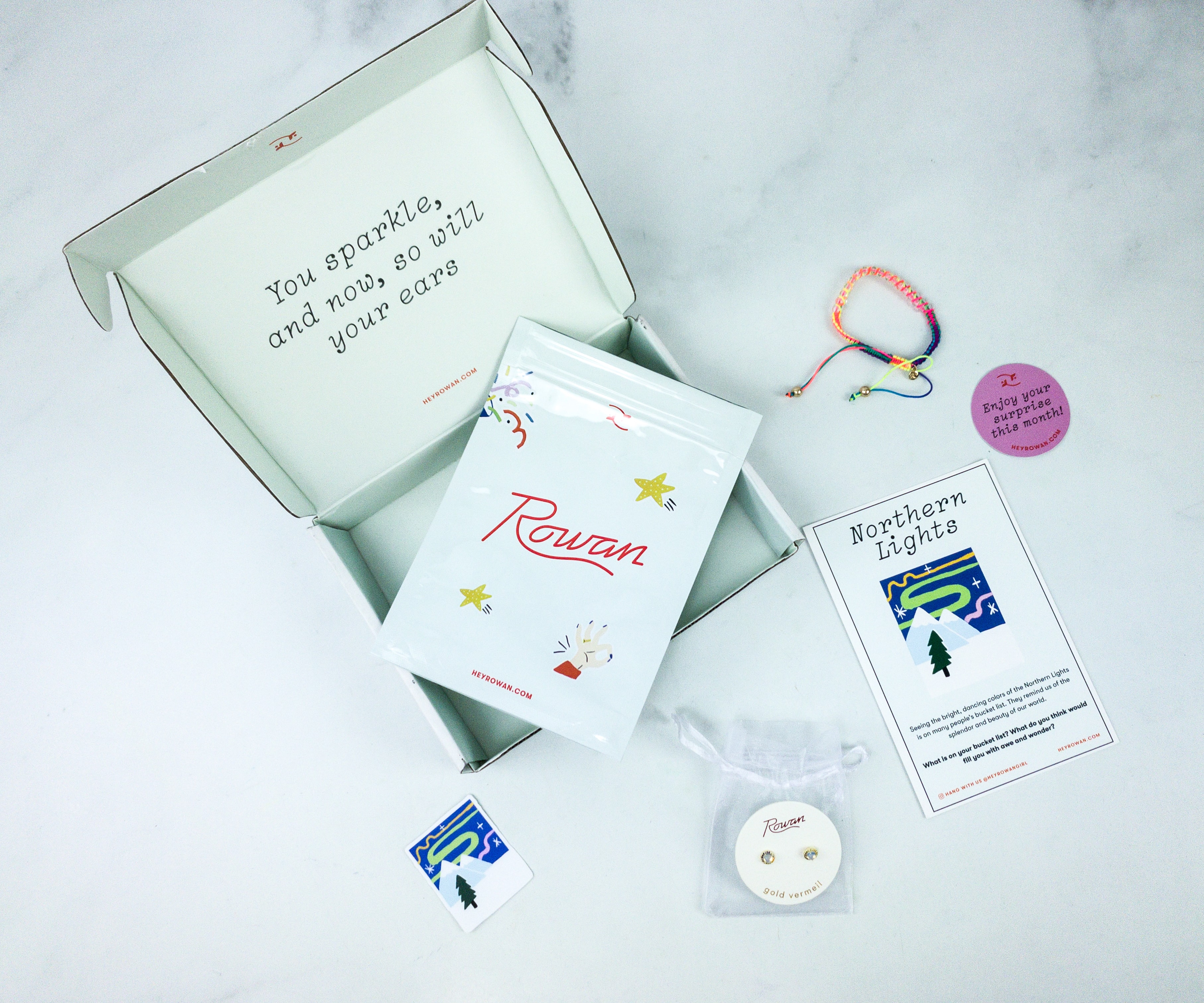 Everything in the box!
Patch. This cute patch can be added as a decoration to a bag, jacket, or any crafty project. It has a comical illustration of the Northern Lights!
Earrings. The earrings came in a white organza pouch. It's so pretty and my daughter was so excited about it!
These earrings are gorgeous! They have a big, clear-white crystal in the middle, adorned with colored gems around it. It truly reminds us of the beauty of the Aurora Borealis! The earrings reflect the light beautifully as it hits the gems. Perfect for teens and tweens!
Bracelet. This handmade bracelet is super cute. It's this month's surprise item!
It has fun and festive colors to represent the Aurora! We love how the middle part has clear strands but you can still see the vibrant colors peeking from the inside!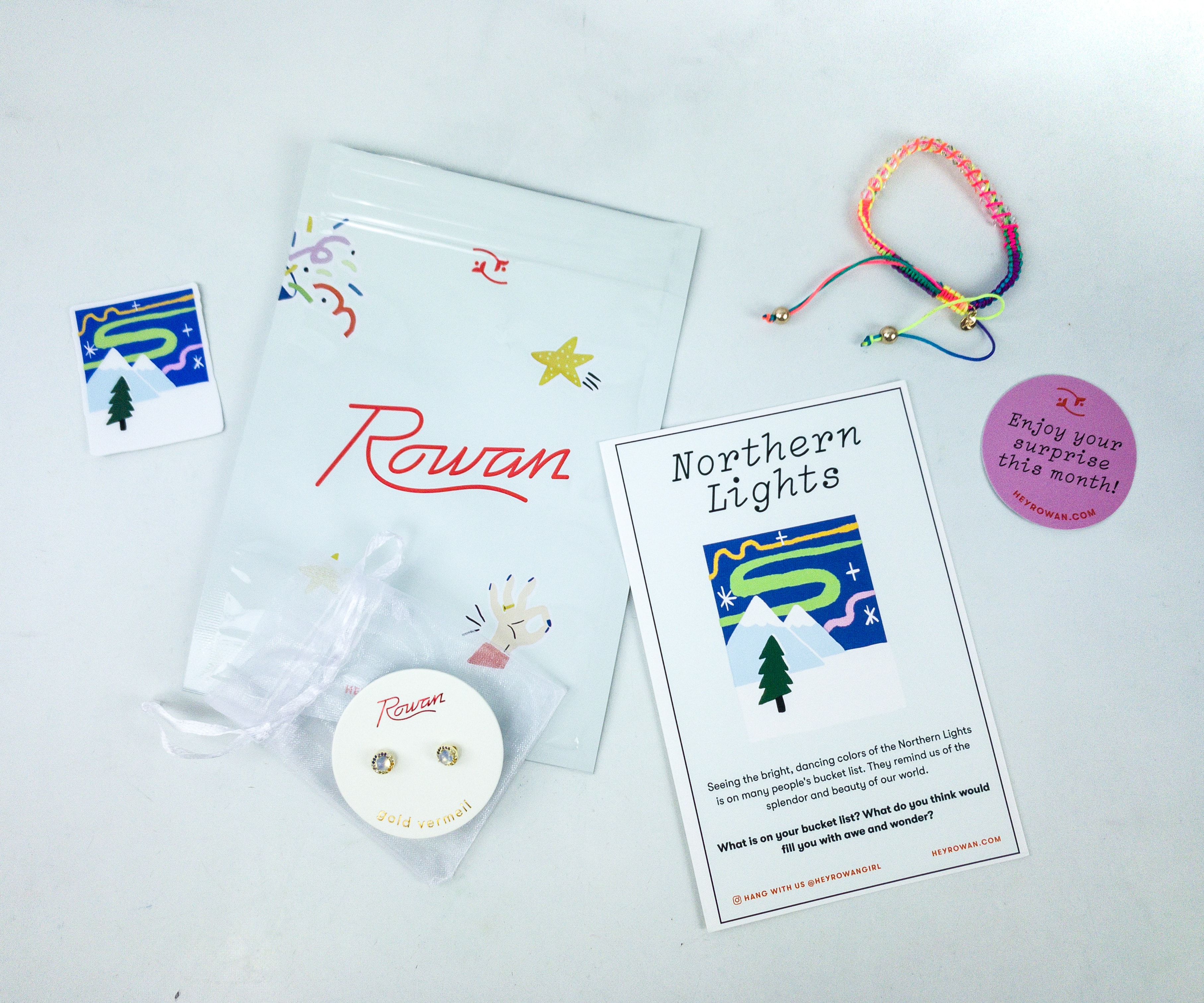 All the items I got in this box go well together!
Rowan is really fun! The box is well worth the price, considering that the earrings are hypoallergenic. My daughter is in love with this month's pair, which is classy and timeless. It also went really well with the Northern Lights theme. She also likes the colorful bracelet and have worn it right away. We're really happy with this subscription so far!
What do you think of Rowan Earring Club?