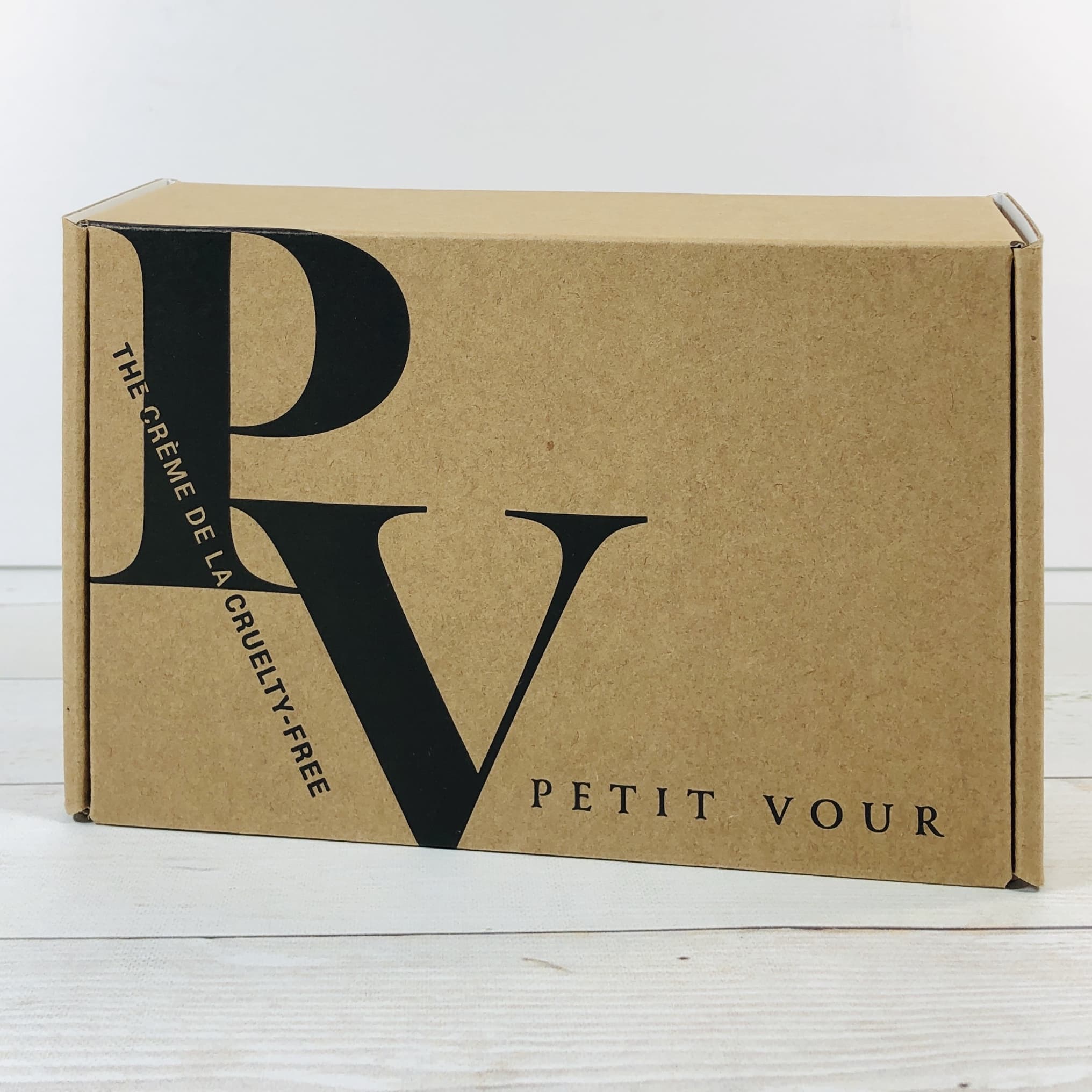 Petit Vour is a monthly vegan beauty subscription box that sends luxurious, non-toxic, vegan beauty products. Petit Vour has two levels to choose from: the Beauty Box is $18 a month for 4-5 cruelty-free and non-toxic beauty products, mostly deluxe sample sized but with the occasional full-sized item; the Plus Beauty Box is $25 a month for 5-7 products. Each box will have a value of $50+ ($100+ for the Plus). Petit Vour has around 30 ingredients that they pledge NOT to put in boxes and of course, each item must be vegan and cruelty-free. You can find that list of banned ingredients here.
The Petit Vour Beauty Box is made for the beauty devotee whose lifestyle leans toward compassion.
Each month we'll share the best in plant-based beauty, culled from beauty's kindest. Inside you'll find generously-sized products (personalized to your beauty profile) for you to apply, blend, buff, lather, soak, and spray.
DEAL: Save 25% on your first box with coupon code FIRSTBOX!
I am reviewing the original Beauty Box!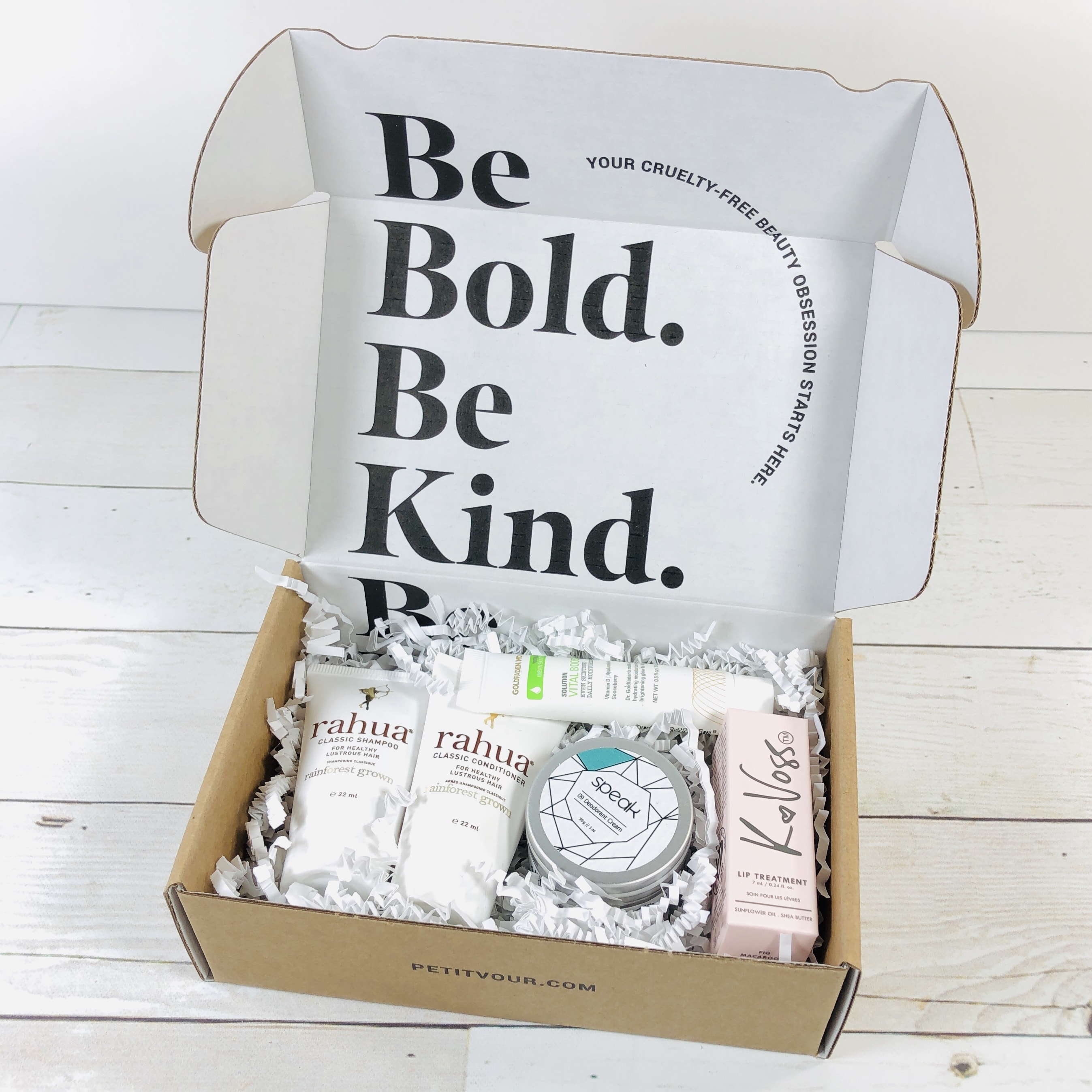 The items were packed in white paper squiggles.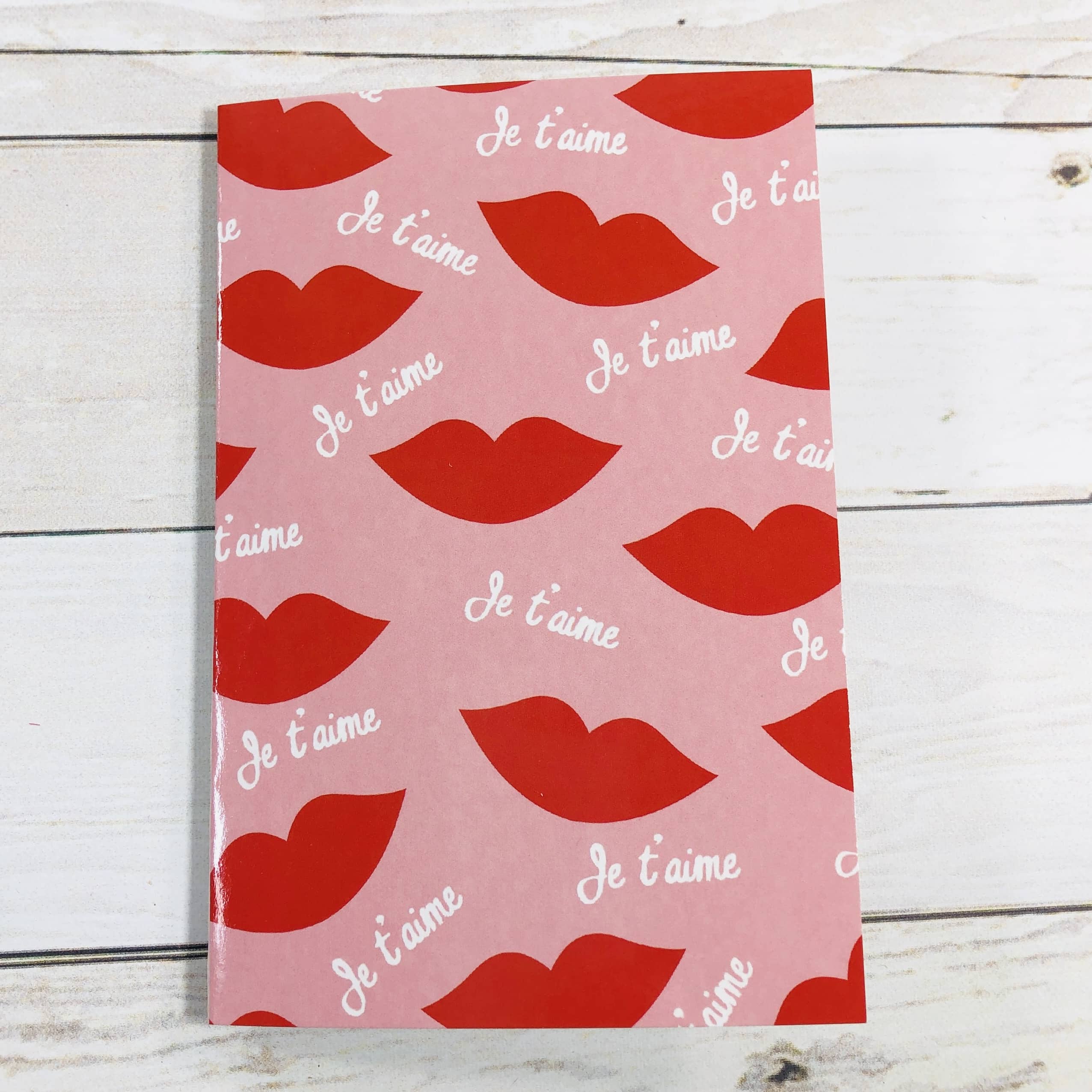 Petit Vour sent a product information card and the hearts are perfect for February!
The inside of the card listed each item, some info about the item, and the value.
The back of the card gave info on how to earn reward points, plus if you share a photo of your box on social media your picture may be featured!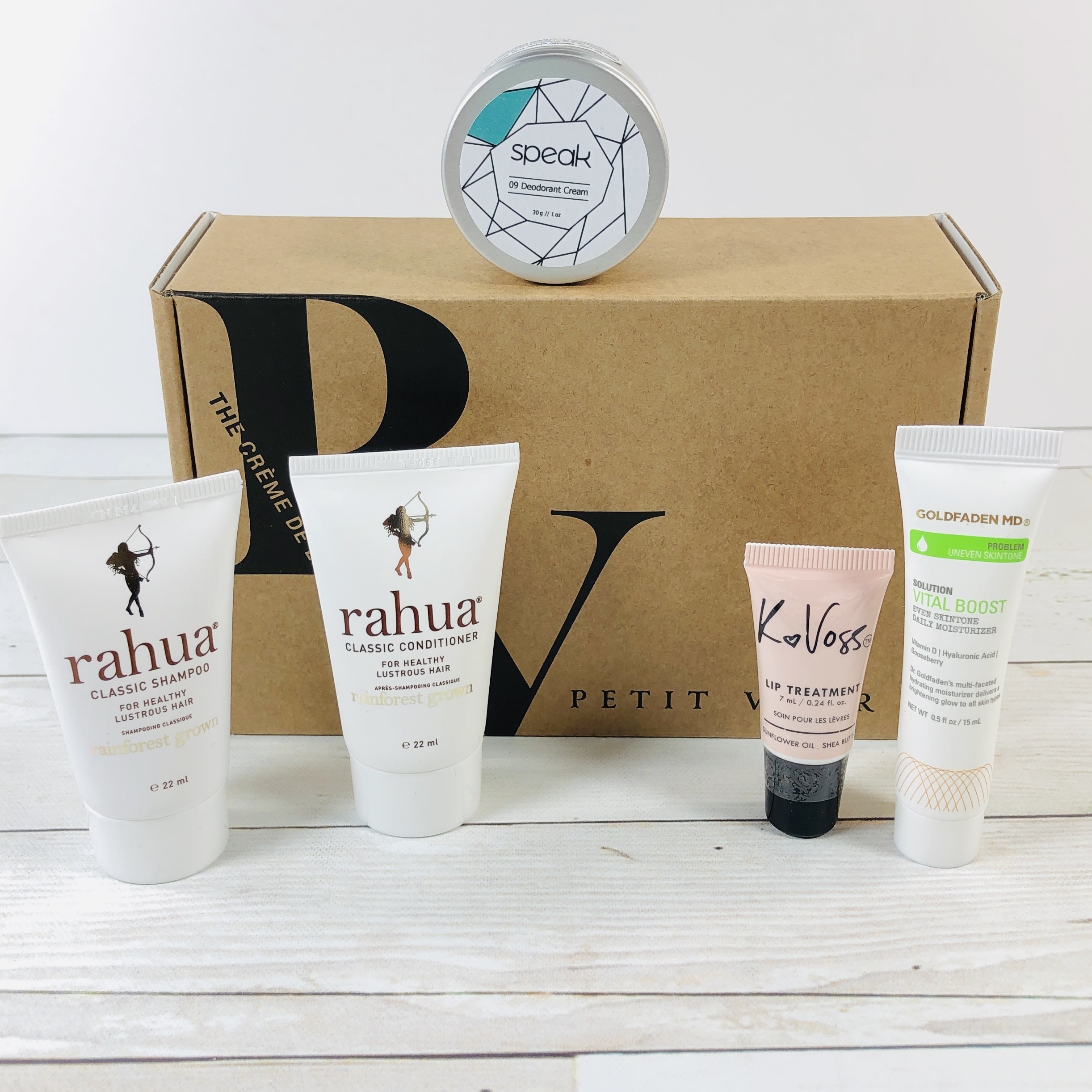 Everything in my box! Petit Vour is one of my favorite monthly boxes and I couldn't wait to try my new goodies!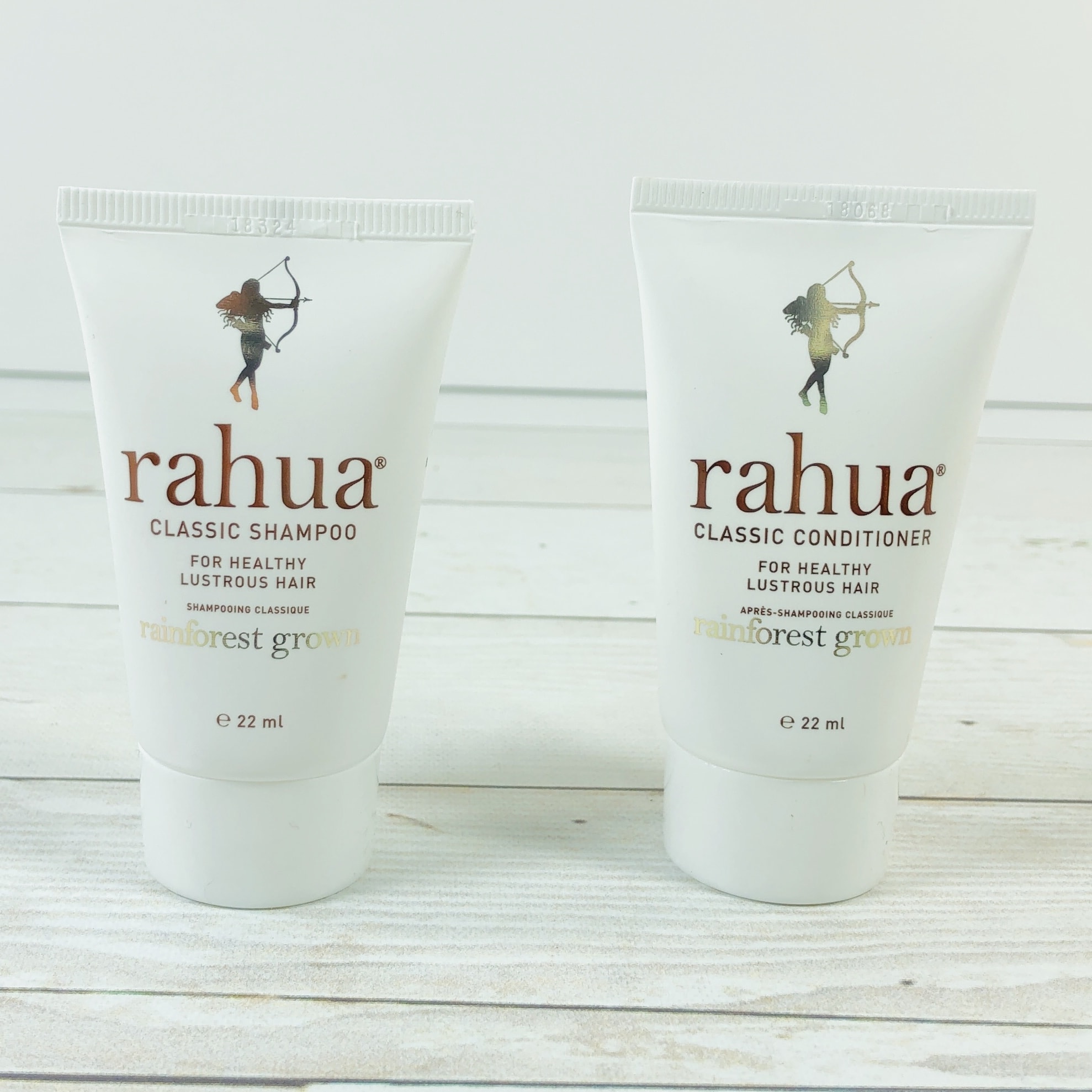 Rahua Shampoo Mini ($5) and Rahua Conditioner Mini ($5) I have tried this duo before and like the smell of the shampoo, which is scented with palo santo and kind of smells like licorice or root beer. I applied the shampoo to wet hair and it didn't lather at all. I rinsed it just a bit then added more shampoo and then I had plenty of lather. Next I used the conditioner and I knew as soon as I squeezed it into my palm that it was rancid. I still used it and it worked well without weighing my hair down, but I was disappointed that a sealed product smelled bad.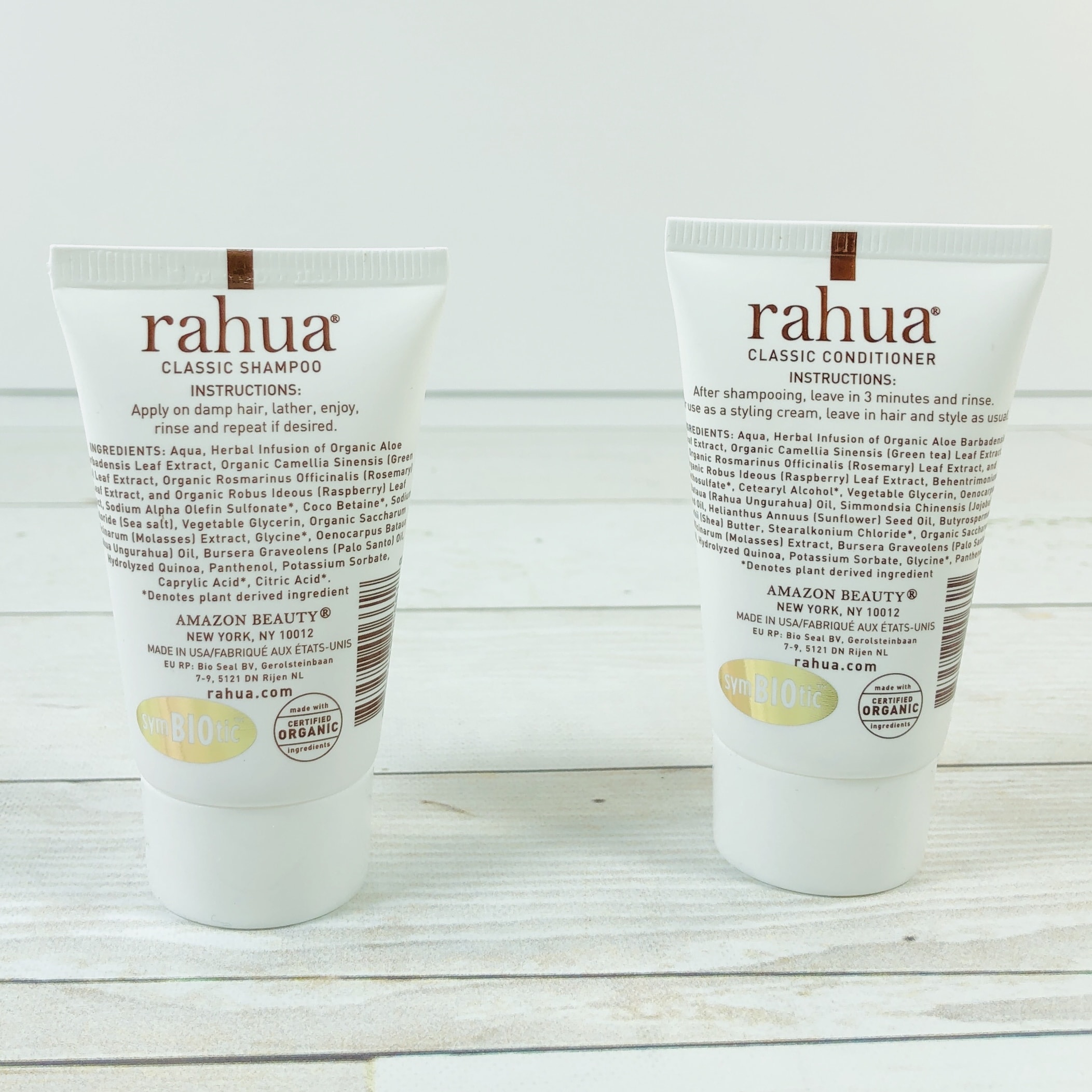 Full ingredients were listed on the back of the containers. Both products contain ungurahua oil, which comes from the Amazon rainforest and is supposed to help nurture and strengthen the hair.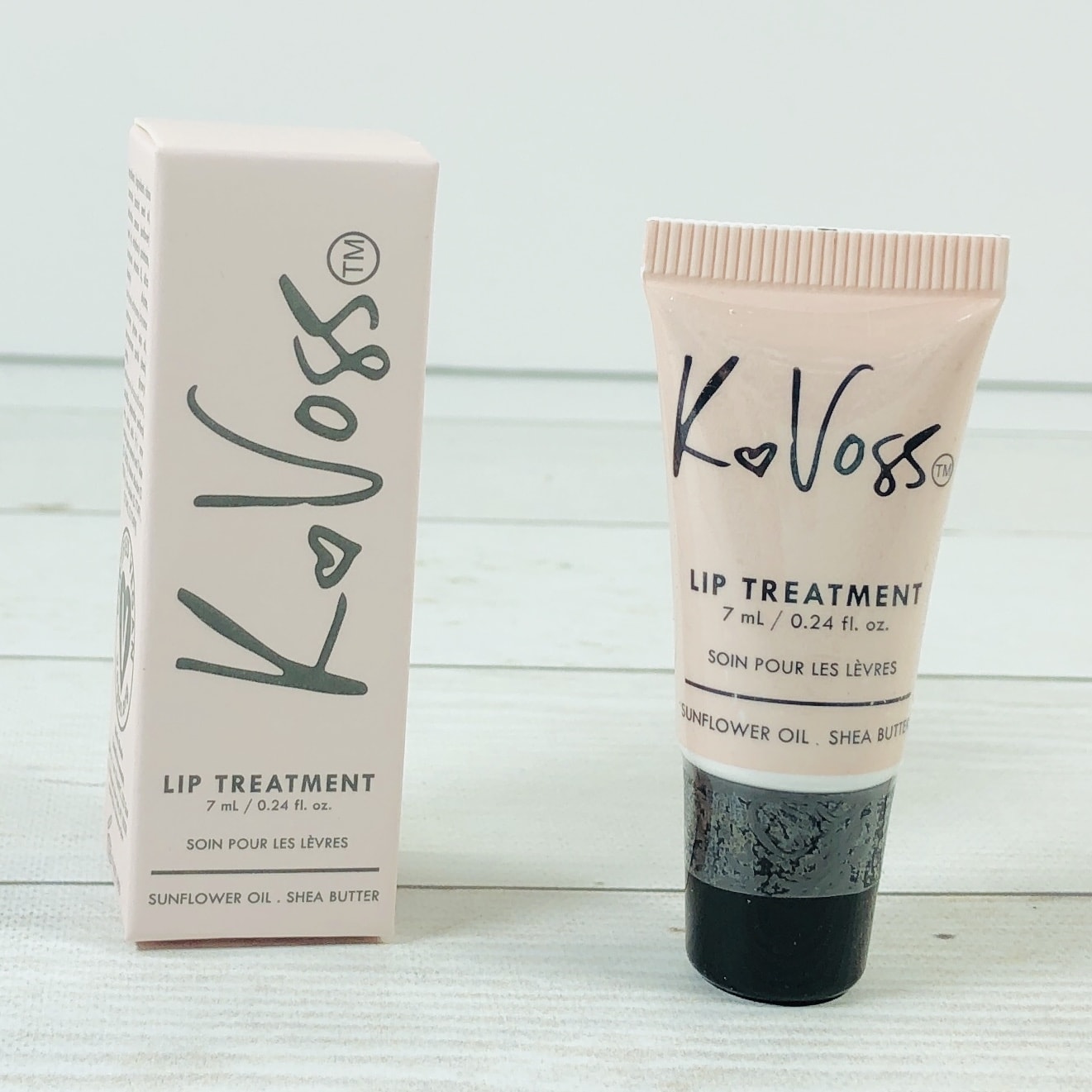 KVoss Lip Treatment ($17) Is it a lip balm? Is it a lip gloss? No, it's somewhere in between!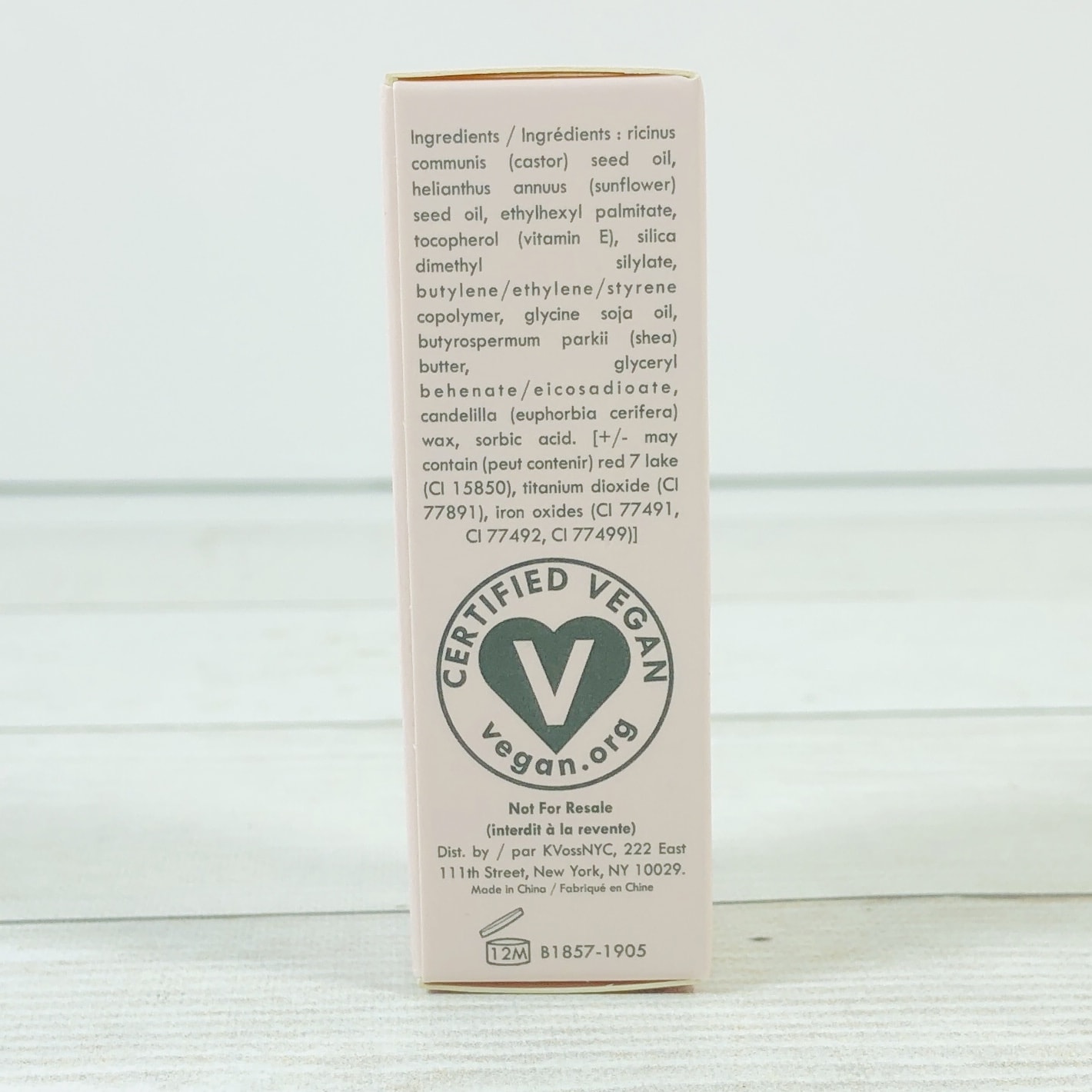 Castor seed oil, sunflower seed oil, and shea butter are a few of the lip soothing ingredients, plus a little something is added for color.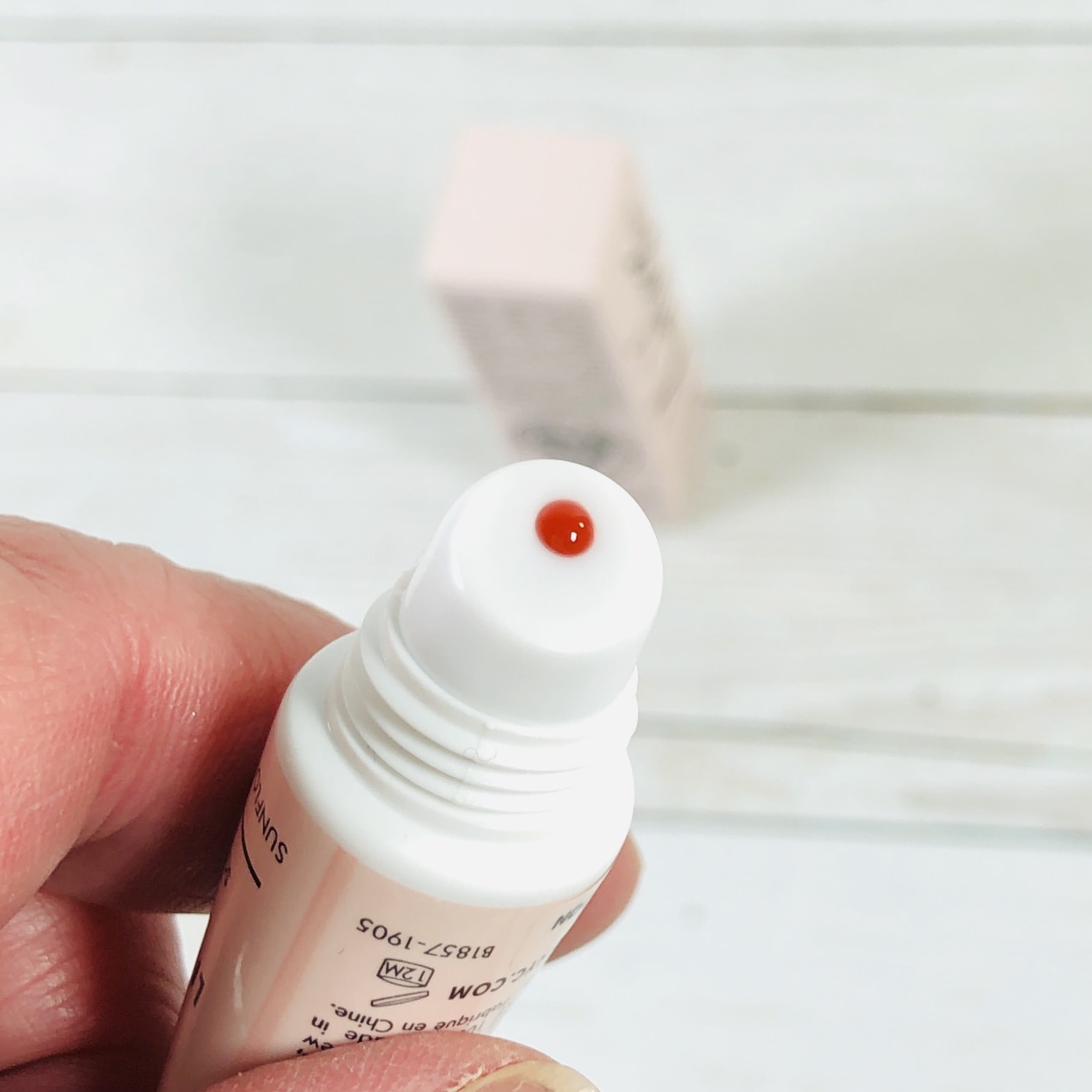 Just give the tube a little squeeze to get the product to come out. It is a liquid but not as runny as an oil.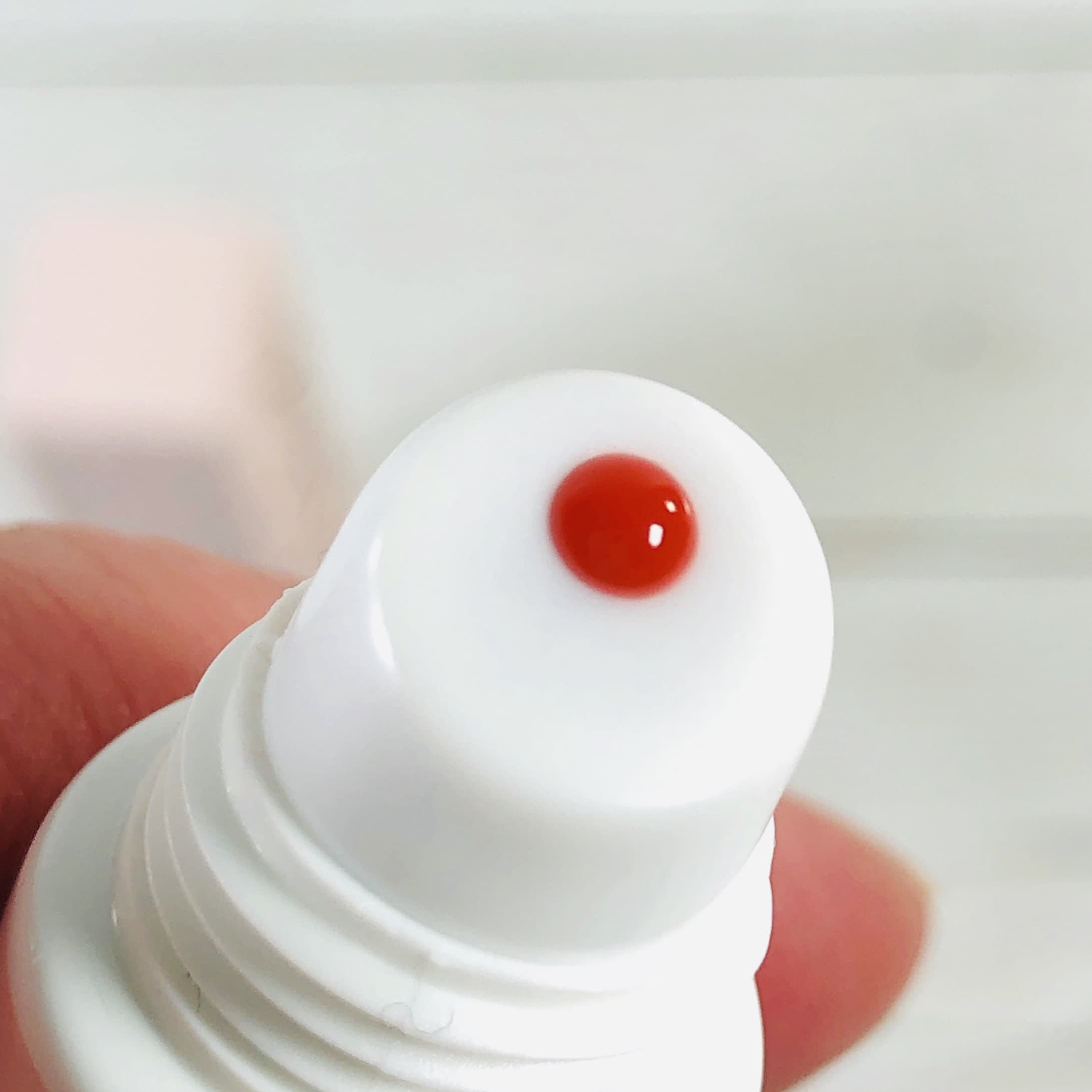 There is only a hint of color, not enough to show up in a swatch. I like the fruity flavor too. This is perfect when you need something on your lips but don't have a mirror nearby or maybe don't want the heaviness of a lipstick.
Goldfaden MD Vital Boost ($25) The container shown on the Goldfaden website is different than what I received in my box but this is the amount it sells for. This is a moisturizer that is supposed to deliver hydration (thanks to hyaluronic acid), antioxidants (red tea), and a brightening effect (gooseberry extract). It also has jojoba oil, squalane, and grapefruit oil.
Apply twice a day after cleansing. My skin absorbed it instantly and there was no greasy feeling afterwards. In fact, I couldn't even tell it was on and probably need to use something stronger over top, but then I have dry skin. The moisturizer doesn't have much of a scent at all.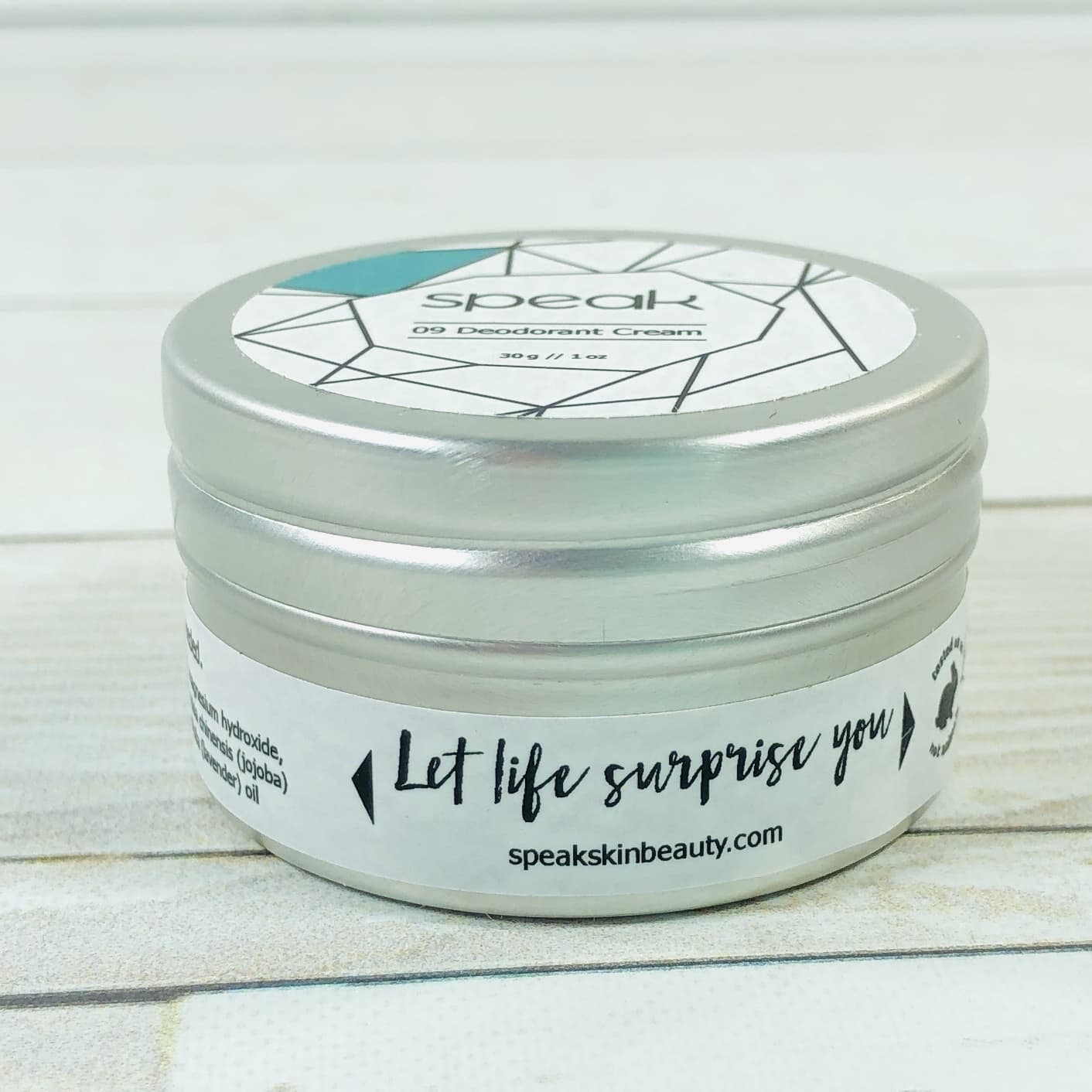 Speak Deodorant Cream ($10) I haven't made the switch to a natural deodorant, but this one might make me change my mind!
It is made in Malaysia, and there was an expiration date on the bottom of the tin.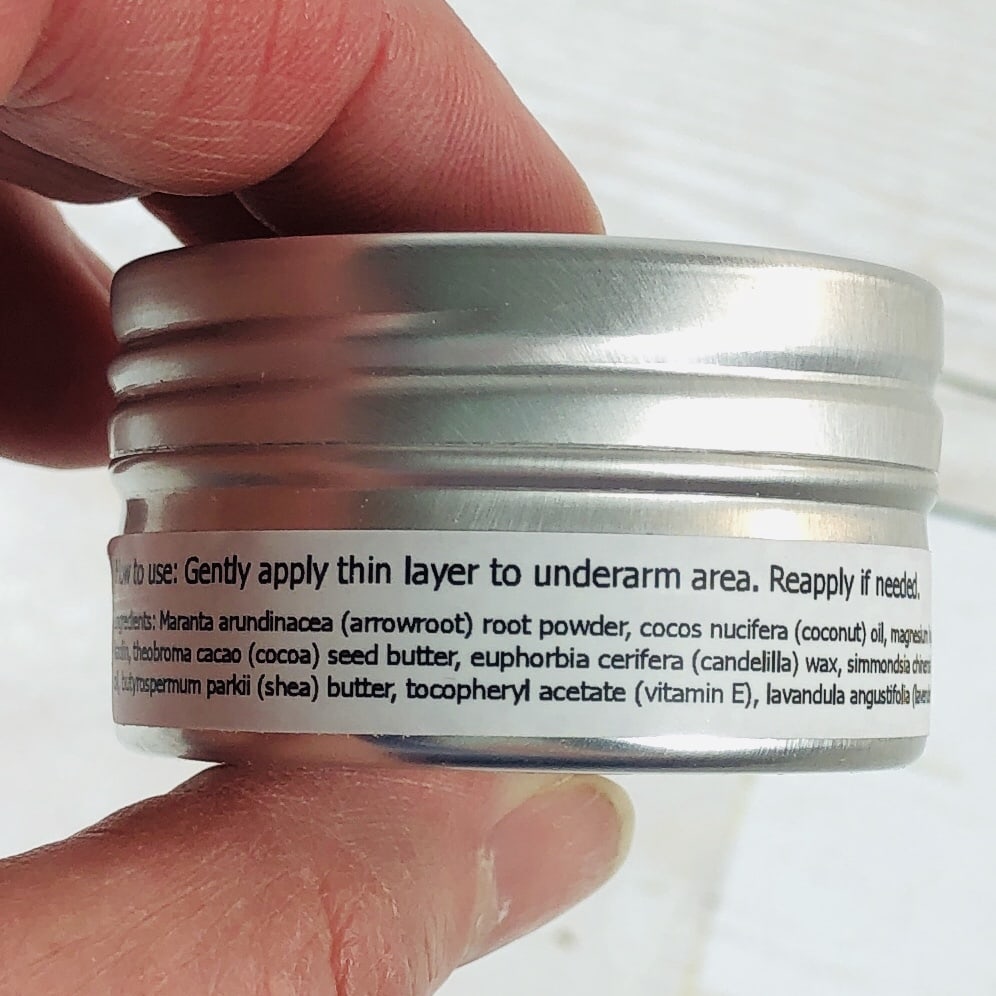 Arrowroot powder, coconut oil, cocoa butter, and kaolin clay are a few of the natural ingredients. There isn't any baking soda so those who are sensitive to that ingredient can use it. It is scented with lavender essential oil.
It is solid and you need to dig out about a dime-sized amount per underarm. Just rub it in until it melts and forms a light layer. I used it a couple of times, including on freshly shaven pits. I didn't experience any irritation and I thought it did a good job of keeping me dry and non-stinky. I think it smells like the beauty section of a natural grocery store and I want my house to smell like this stuff!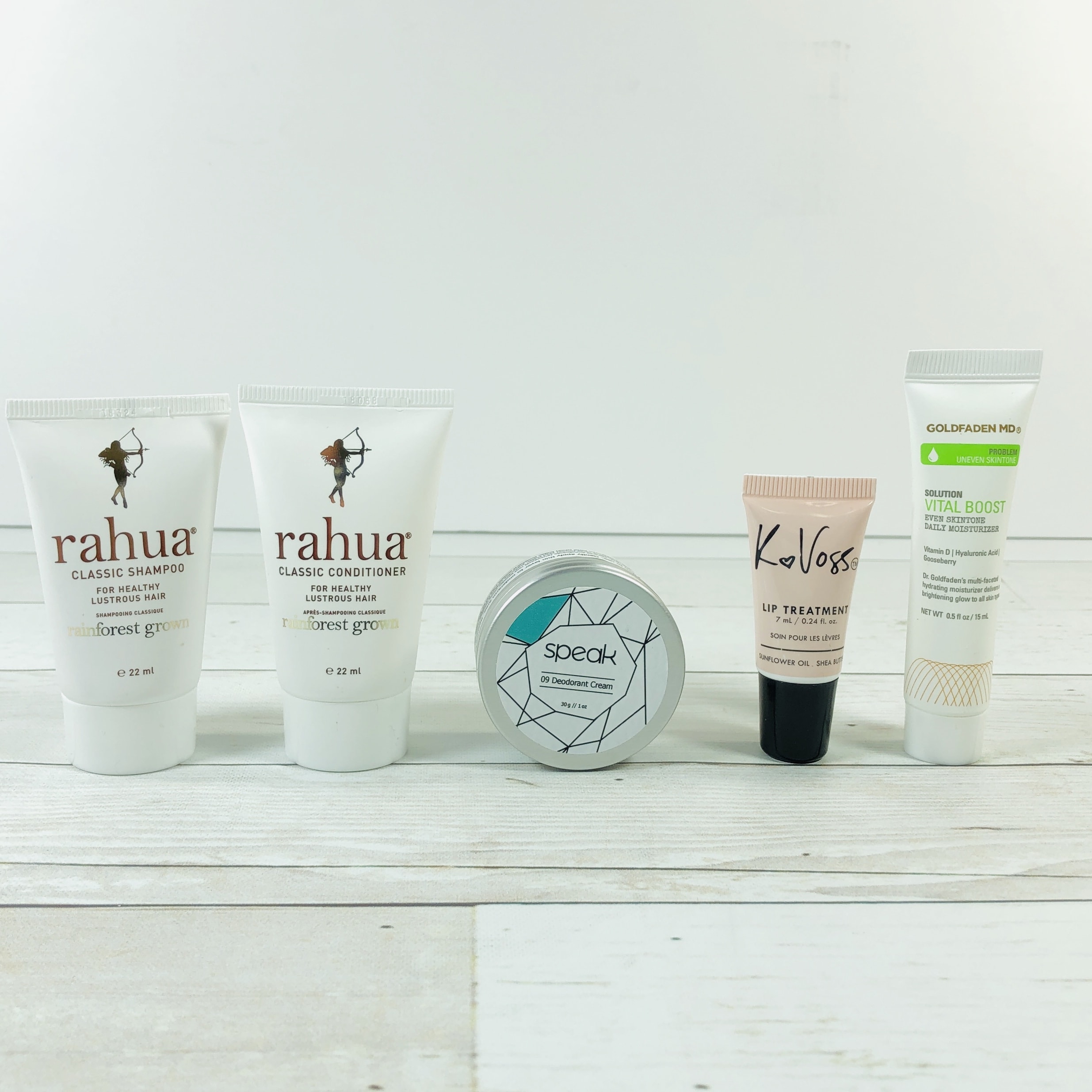 Petit Vour always sends an interesting combo of items each month and I love the February collection! I was especially pleased with the deodorant and lip treatment, and the moisturizer and hair care were good products too (well, the conditioner was stinky but still worked). I think Petit Vour sends unique products and I always discover a new-to-me brand each month. The February box was worth about $62!
What did you think of the February Petit Vour? I'd love to hear your thoughts on this box in the comments! 
Visit Petit Vour to subscribe or find out more about this vegan beauty subscription box!