Nicely Noted is a monthly greeting card subscription. With every mailing, you'll receive a collection of handmade letterpress cards plus the stamps to send them. This is art to give away, not to keep! This subscription is absolutely perfect for anyone who wants to start (or continue) sending letters in the mail to family and friends.
DEAL: You can get 20% off from your first month by using the code NICE20.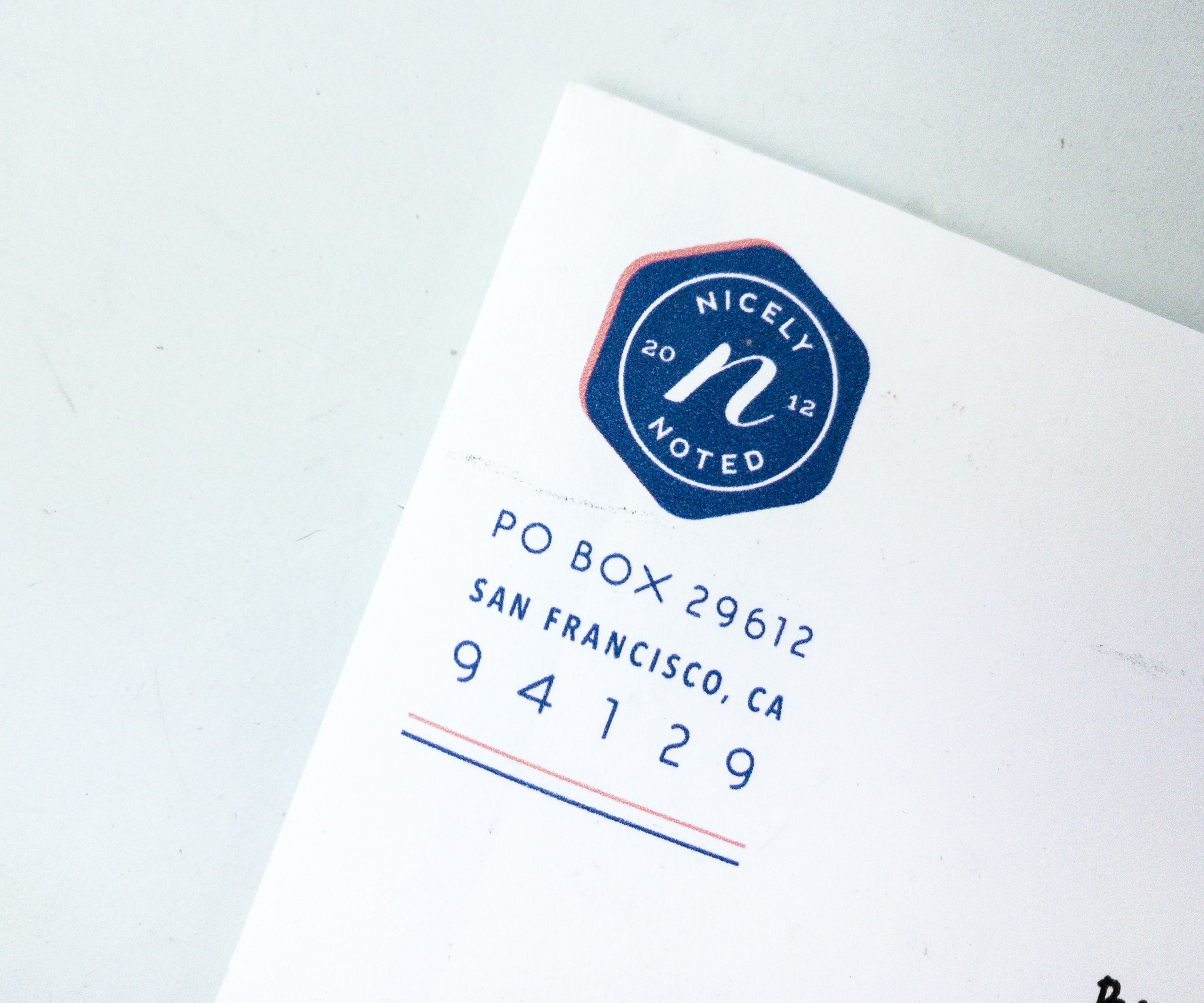 The packaging is simple, but what's important is that the items arrive in great condition.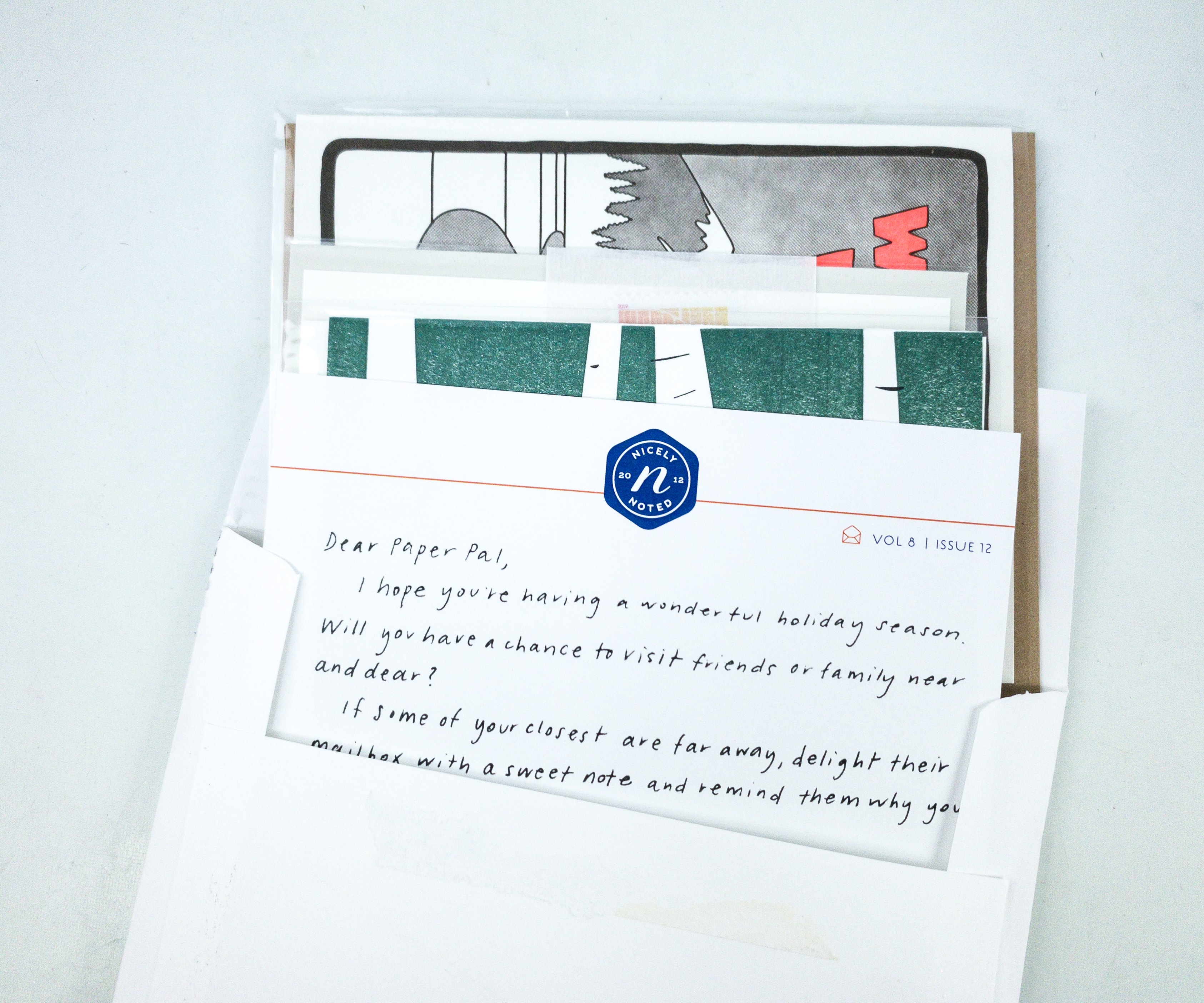 Everything fits a small white envelope.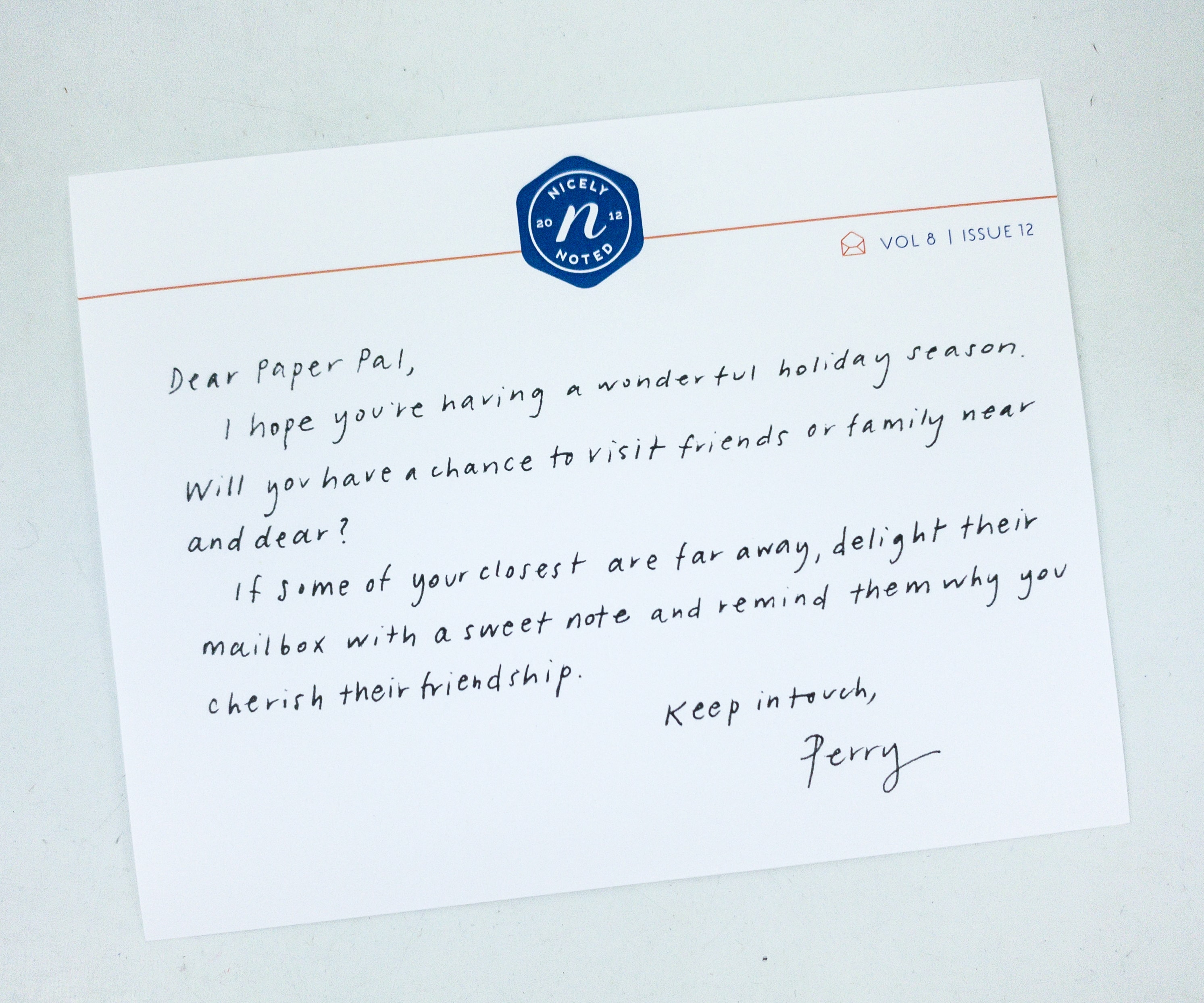 There's a letter from Nicely Noted.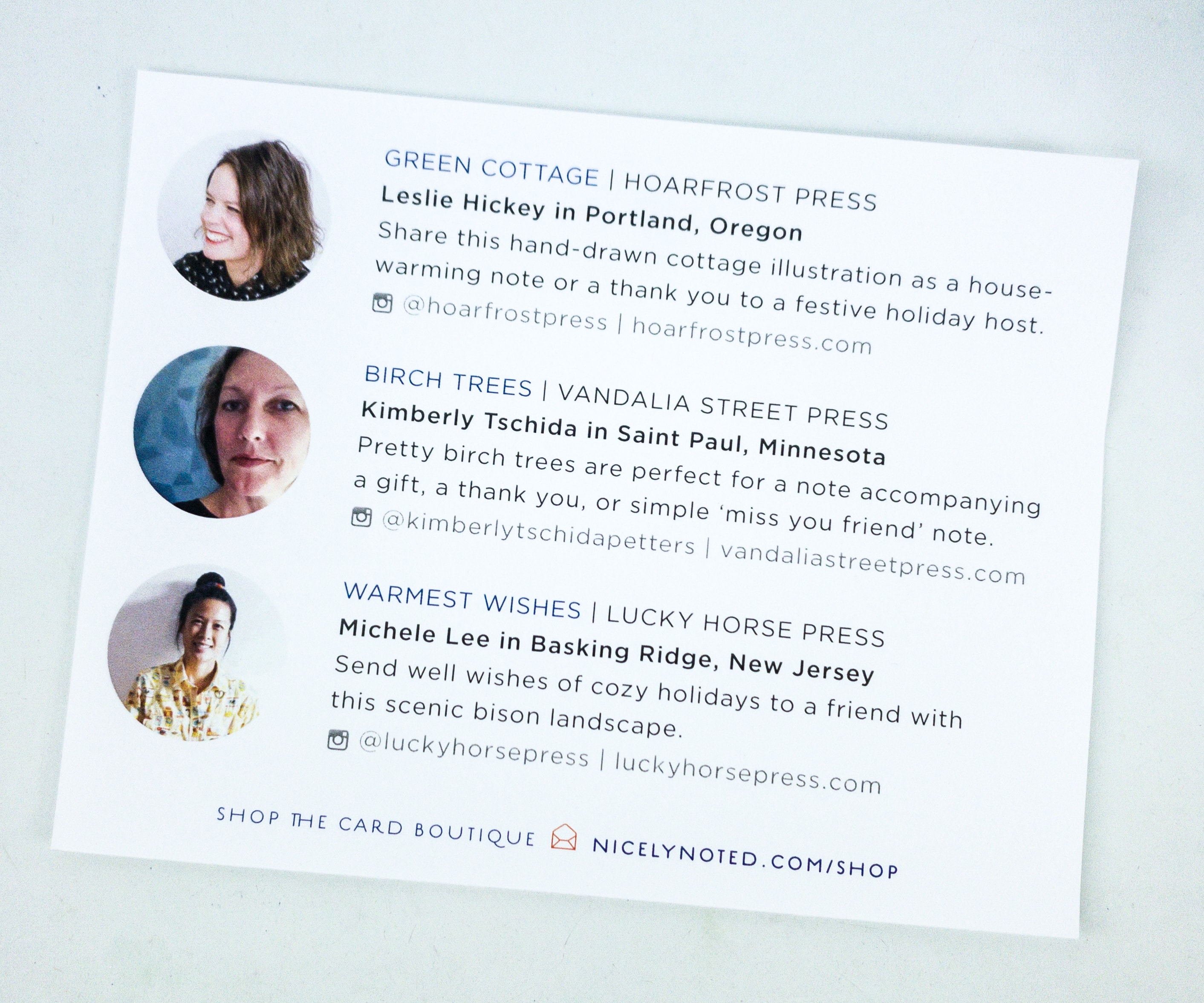 The card features artists behind this month's collection of letterpress cards. It's nice that Nicely Noted introduces their artists and the stories behind them too.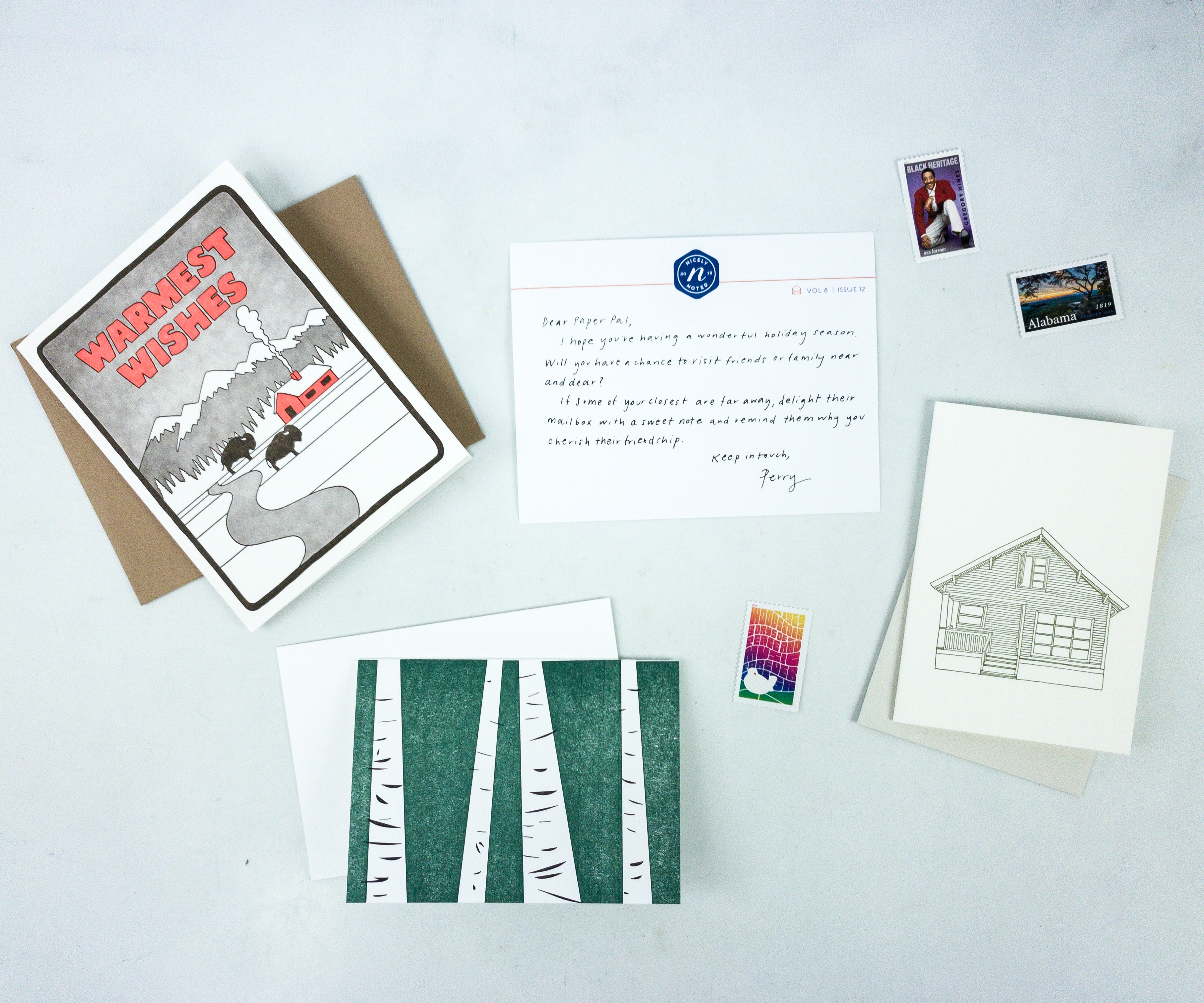 Everything I received this month!
Mail Stamps. With every mailing, you will receive 3 stamps that you can mix and match with the cards. For this month, I got stamps that feature Gregory Hines, the 1969 Woodstock Days of Peace and Music which is a nod to the iconic event, and the state of Alabama!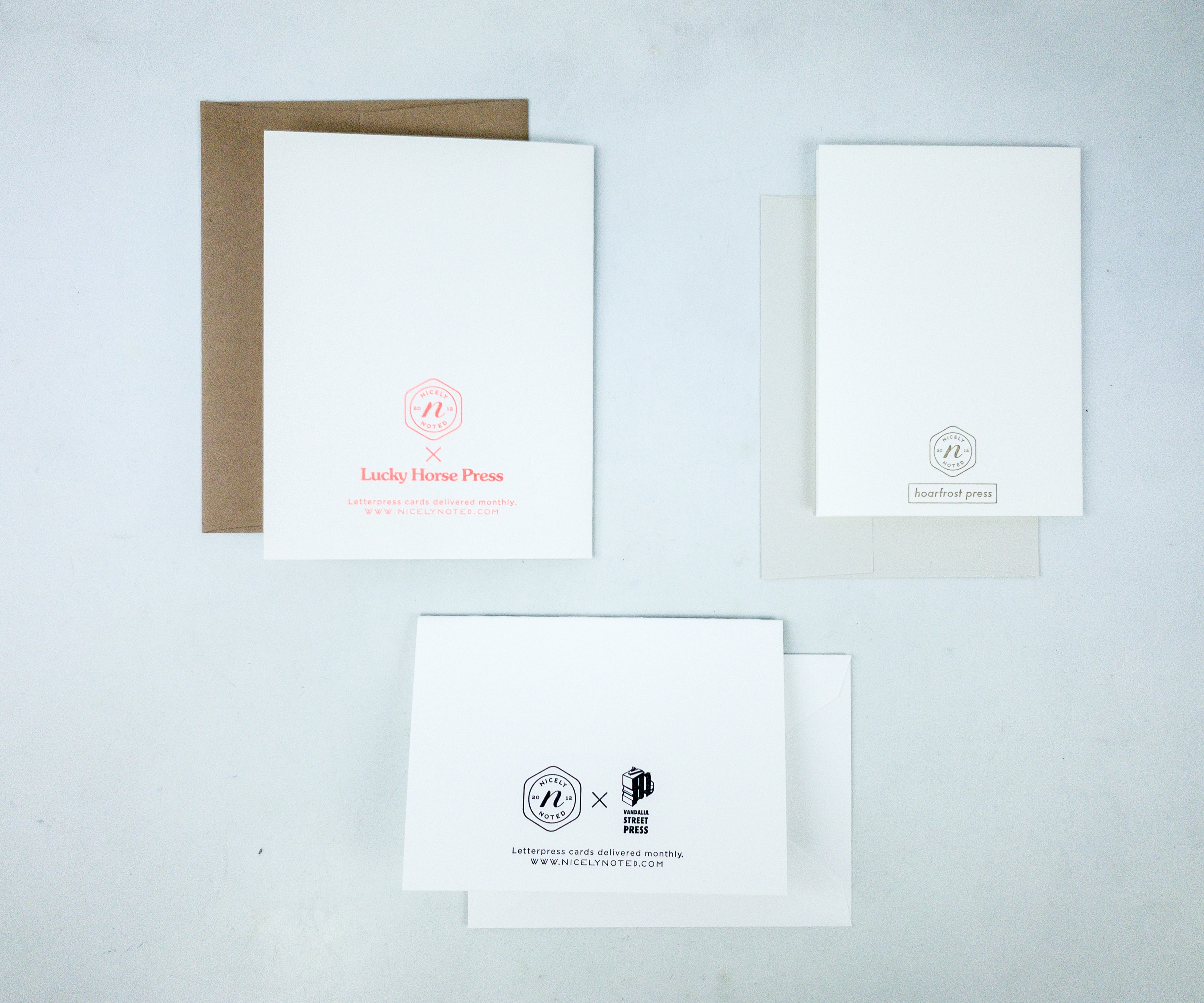 The cards are all stamped with the logo of the company, as well as the artists, so you will know where they came from. Each card also comes with its own envelope!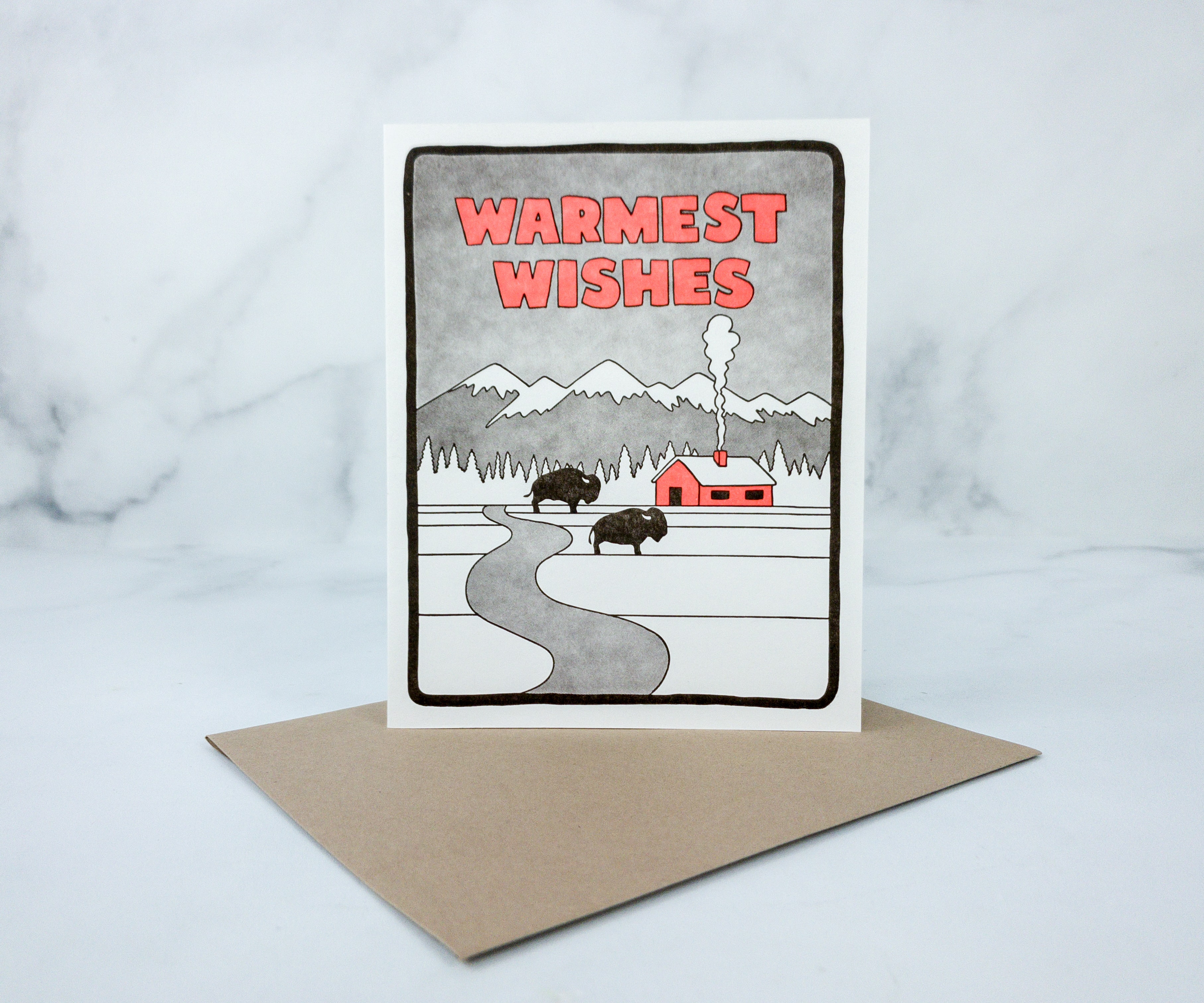 Warmest Wishes Bison Lucky Horse Press ($5) It's kind of weird getting 2 bison giving you warm wishes, but it's sweet at the same time. I really like the colors on this card which are simply black, gray and white, with touches of salmon. The card comes with a matching kraft envelope.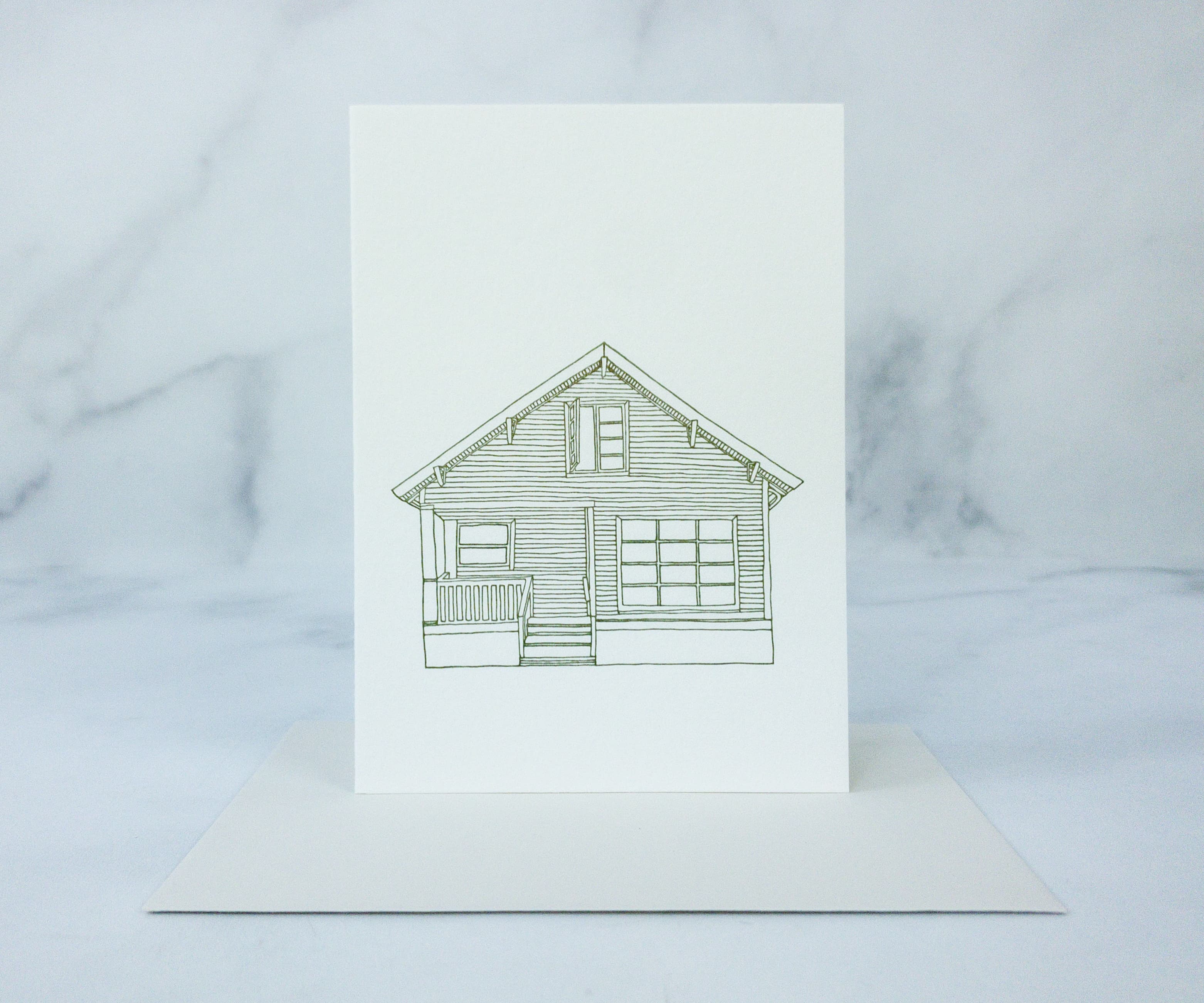 Green Cottage Hoarfrost Press. This card featuring a hand-drawn house is perfect for sending a house warming note or a thank you card to a great host. Its minimalistic design looks amazing. It also comes with a white envelope.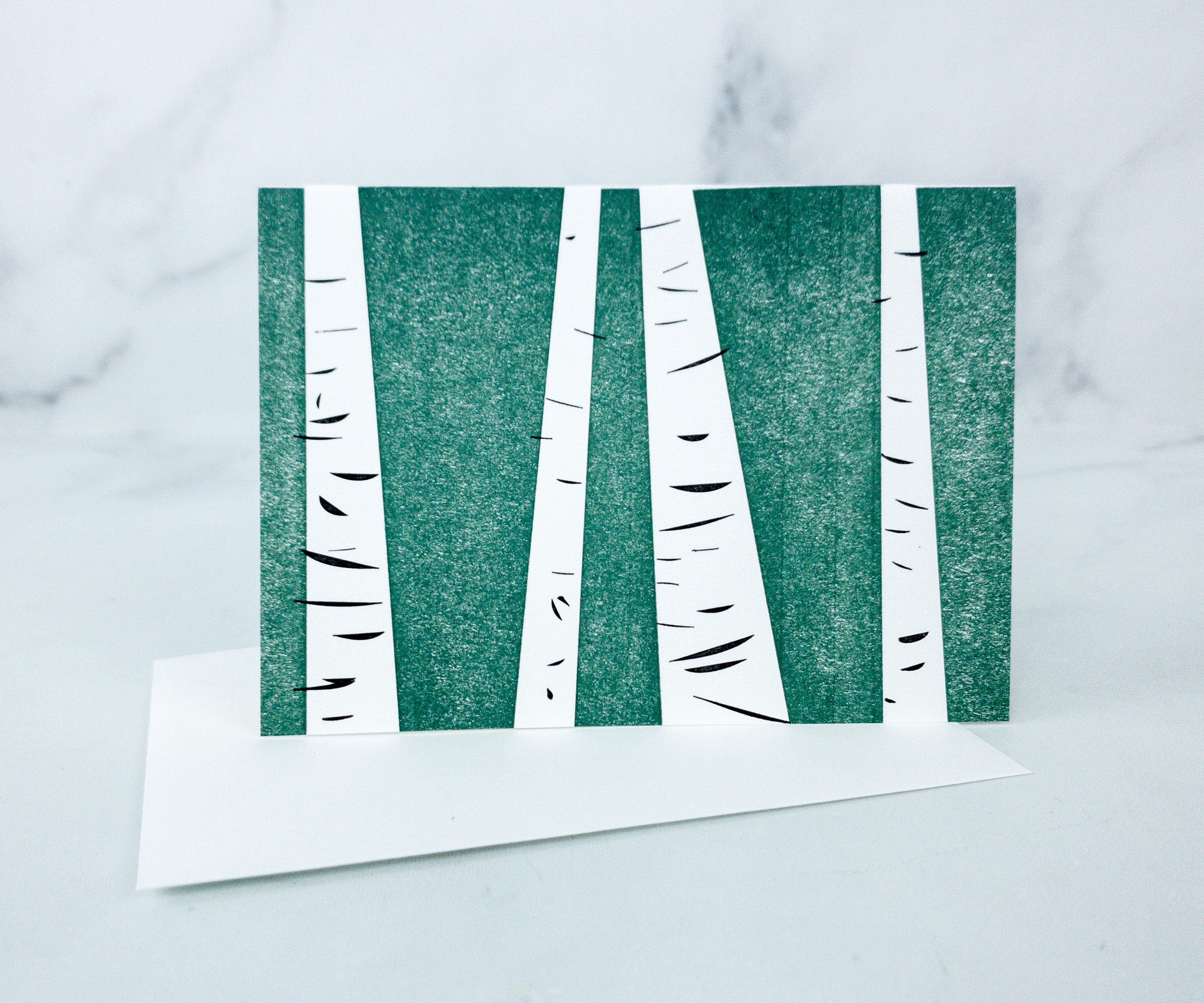 Birch Trees Vandalia Street Press. This card has a really nice illustration of birch trees that looks like a painting. The card can be an accompaniment to a gift for a loved one, or simply for saying hello to a friend! It will be appreciated by anyone who is into art or nature!
This month's cards are all about simplicity. They look cool and they're great for anyone with a minimalistic taste. If you're like me who believes that sending personalized handwritten messages to loved ones is more special than doing it electronically, this subscription is for you. Nicely Noted curates the best cards and they even send envelope and stamps so you can already start writing as soon as they arrive at your door!
What do you think of this month's cards?