Margot Elena Discovery Box is a quarterly box from the parent brand of Library of Flowers, TokyoMilk, Lollia, The Cottage Greenhouse, and Love & Toast and promises a $200+ value. This box is delivered four times a year for $49.99 per box plus FedEx Ground Shipping of $6.95 a box. With your purchase, you'll be enrolled in their seasonal membership and receive a box of beauty every 3 months delivered to your doorstep.
The box is sealed with a floral-designed sticker. She has arrived!
The sticker seal is really gorgeous!
There's an info card that sits atop of the items wrapped in a bright pink tissue paper.
The inside of the top lid has a nice "Bright & Beautiful" sticker.
My items were also sealed with a sticker that says "The Wait Is Over."
Bubble wrap provided a nice cushion for the items.
The info card from this box is decorated with beautiful florals. It's a minimalist art yet it's truly mesmerizing.
There was a list of what's inside the box. That's about $211 retail value!
With all the beautiful contents of the box, it felt like I was opening a box full of gifts! This is definitely one of the prettiest boxes of goodies that I have ever received!
Everything in the Winter Discovery box!
Margot Elena Share The Love Boxed Notes ($16) The note cards are placed in a nice tin that comes with a Van Gogh quote:
Great things are done by a series of small things brought together.
Inside the tin, the cards and all other contents are bundled together.
It contains 8 petite cards that can be used for sending notes, or even as gift enclosures. It comes in 2 designs, in which 4 has a navy blue overall color with colorful florals, while the other 4 are thank you cards in black and white. Each beautiful card comes with its own white envelope featuring a really pretty patterned interior.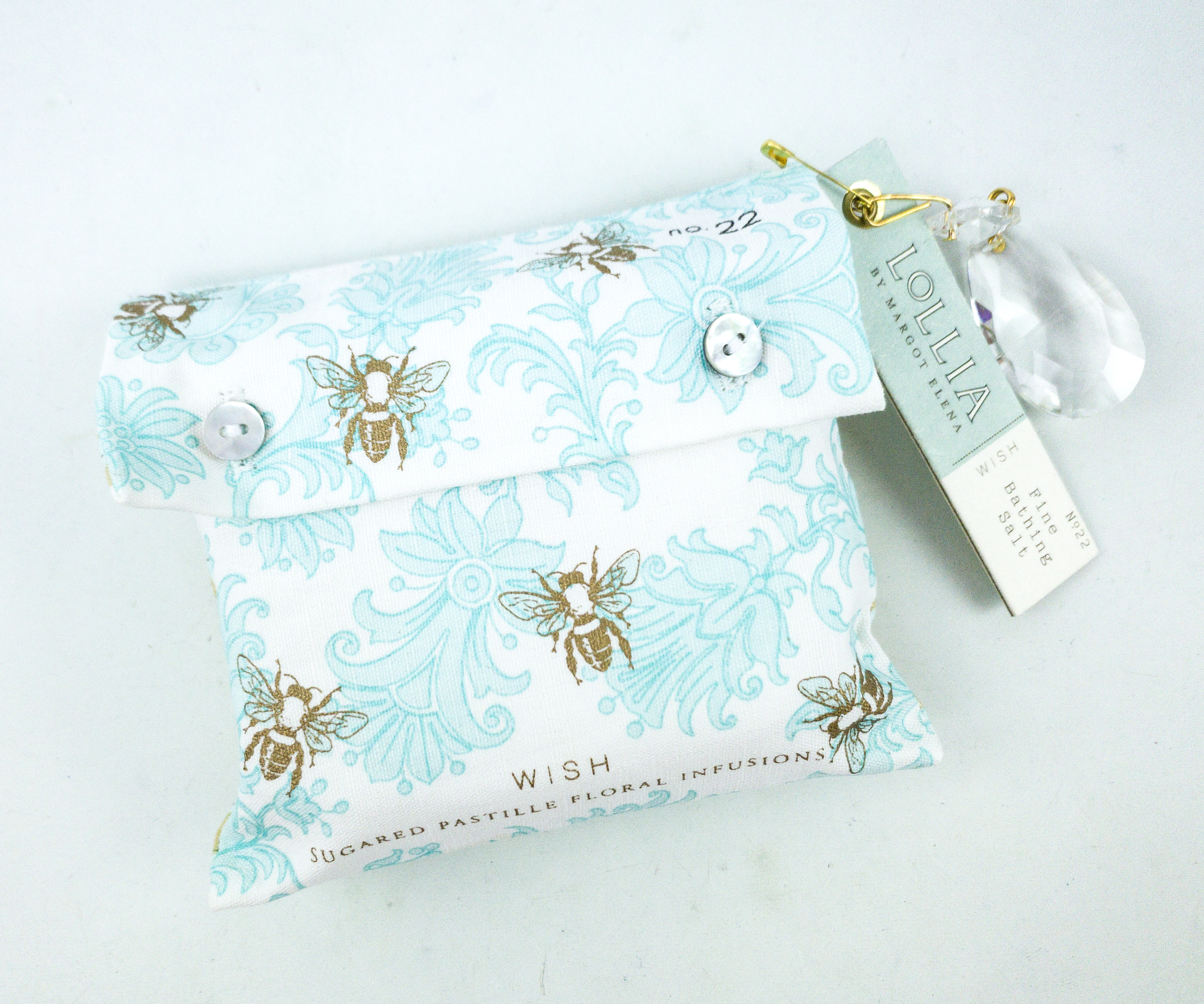 Lollia Bath Salt Sachet ($15) These Lollia bath salts smell like sugar pastille with some floral notes. Having a relaxing bath with this after a tiring day is indeed a wish come true.
The salts inside are packed in another white paper bag that is sealed with a sticker. I love the beautiful cotton pouch that I can use as a travel pouch where I can keep some trinkets, small items, accessories, and pieces of jewelry.
Tokyo Milk Dark Lip Elixir ($7) This smooth, luscious balm is super hydrating and plumps my lips so well. It has a unique scent that has notes of ambrosia apple, amber queen rose, forest greens, and mandarin. It's also packed with vitamin E, aloe leaf, green tea, and jasmine!
I got this same lip balm from one of the past boxes, and I love it. A little of the balm goes a long way. It's a must-have in every purse or bag to keep the lips healthy and plump!
The Cottage Greenhouse Eucalyptus & Mint Travel Candle ($34) The Cottage Greenhouse is known for its travel-friendly and amazing scented candles. This time, I got Eucalyptus and Mint! It's really nice, as it refreshes the smell of the room I'm in. I feel like the room has turned brighter because of the aroma.
Lollia In Love Shea Butter Handcreme ($25) I'm always looking forward to getting hand creams in this box as they're really nourishing and hydrating, especially that Winter is still here. The cold weather usually leaves my hands dry, making them really rough at times.
The nourishing hand cream contains macadamia seed oil, avocado oil, shea butter, cocoa butter, honey, lavender, and aloe leaf juice. It's really soothing and comforting, and I will definitely keep this one inside my bag, just in case my hands need some nourishing in the middle of the day. I also like that the cream gets absorbed by the skin quickly without leaving a sticky and messy feeling.
Tokyo Milk Dead Sexy Eu De Parfum ($36) One thing I like about this perfume is the amazing tube packaging! That's really chic and goth. If you don't think the two will go well, you're certainly mistaken.
Aside from the cool packaging, I also love the scent itself. It smells unique, a combination of deep vanilla, exotic wood, white orchid, and ebony, which is really romantic and sexy.
The Cottage Greenhouse Promeganate Facial Serum ($32) Here's another hydrating and moisturizing product, a facial serum! It has pomegranate oil that improves the appearance of dry skin which might make you look older than your actual age. The formula also includes primrose and lavender oils with anti-inflammatory properties. Aside from the face, I also tried to use it on my hands, elbows, feet, and on my body! It was so good!
Library Of Flowers Linden Perfumed Shower Gel ($24) I'm in awe with how massive this bottle of shower gel is, and it even comes with a pump so I can easily use it during my relaxing shower time. I love the Linden scent on this, which is composed of Linden blossoms, narcissus, and clover honey. The gel is thick and you need to thoroughly rinse it off, which will then leave your skin moisturized and refreshed.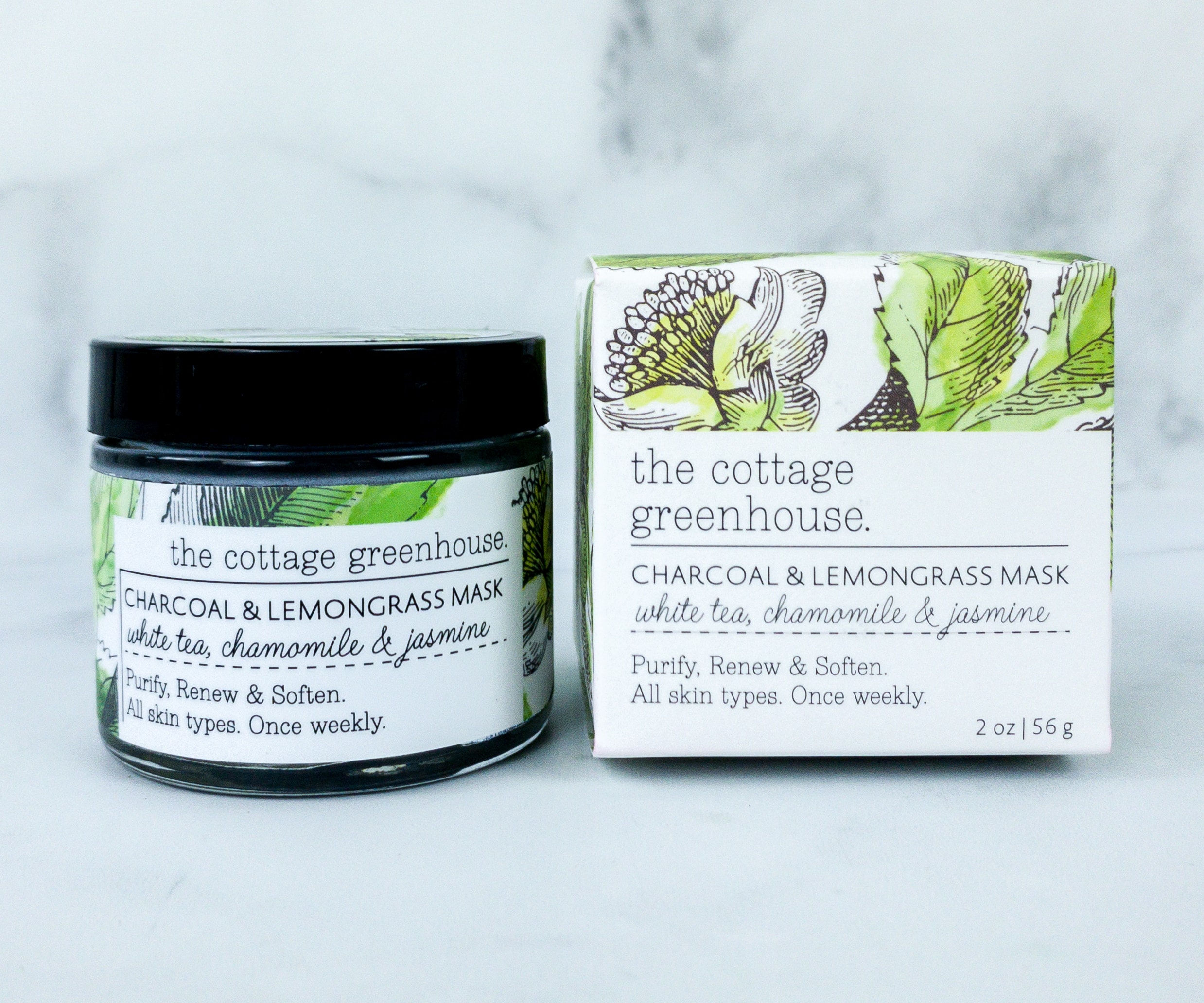 The Cottage Greenhouse Charcoal & Lemongrass Mask ($32) This mask works on all skin types and is recommended to be used just once a week. It purifies, renews, and softens the skin with the help of charcoal powder, lemongrass extract, white tea extract, chamomile extract, and jasmine extract.
However, it has a tendency to dry the skin out so it's also proper to use a daily moisturizer after. I think the facial serum that is included in this box will work with this as well.
Tokyo Milk Tour Eiffel Hand Soap ($12) It's a triple-milled soap made from a pure vegetable base, a rich lather, and enriched with shea butter that gives the skin the moisture that it needs, especially this season.
It even comes with a "ticket." The fragrance on this one is Waltz No. 14, which is a mix of musky and floral notes. It's deep-cleansing and non-drying, and the amazing smell clings to the skin, which is really great.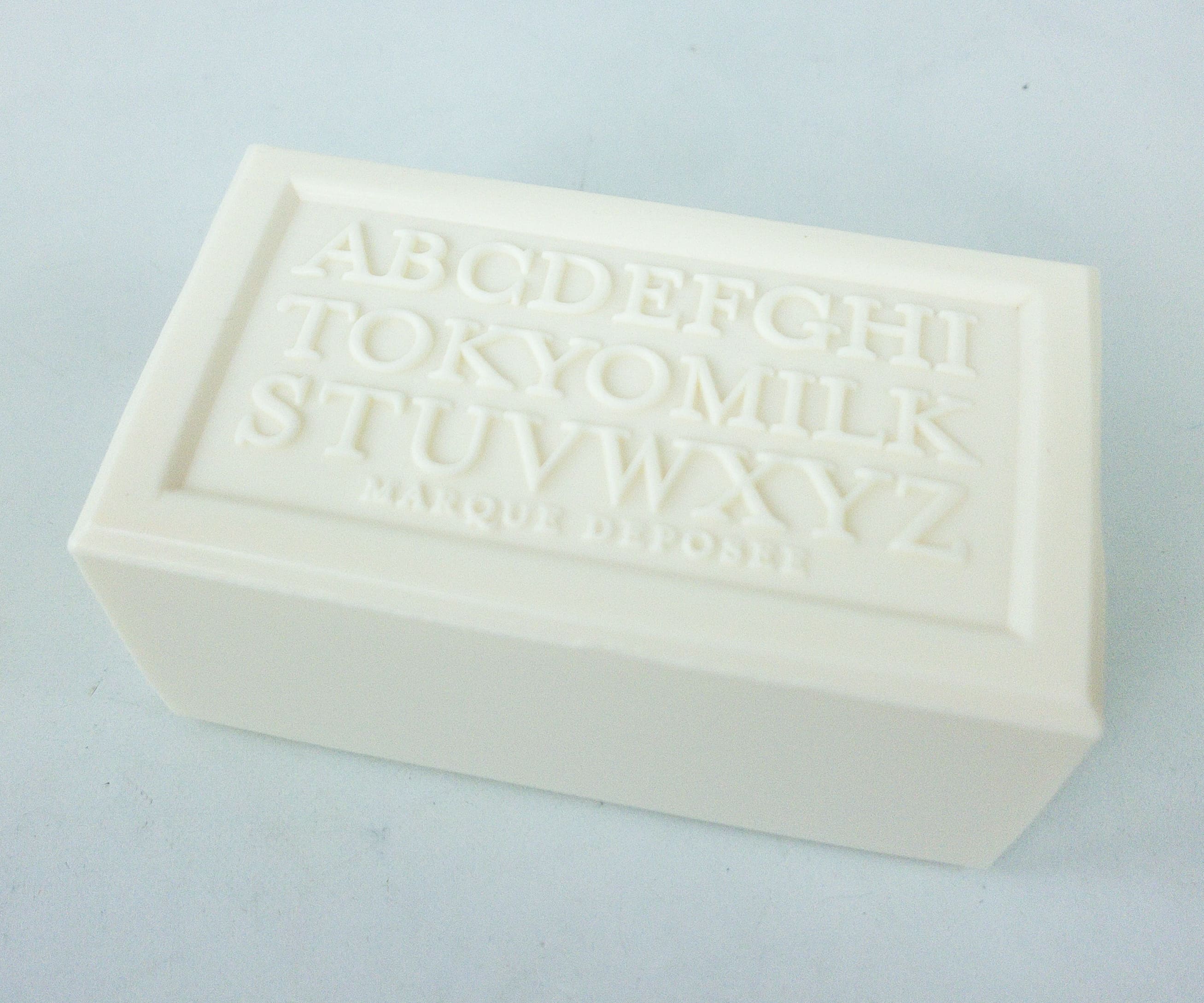 I also love the alphabet carvings on it, and the pure white color makes me feel that it deeply cleanses the skin.
Margot Elena Discovery Box never disappoints with their luxurious and amazing skin-loving products. It's one of the boxes where I sometimes get repeats from this or other subscriptions but I really don't mind as they work really well, like the lip balm. It's definitely one of my favorite lip-nourishing balms, and I will always keep it in my purse and bring it wherever I go. The hand creams are also terrific, and I love how they keep my hands healthy, smooth, and really soft. The perfume is another one that I love from this box, I love the chic and goth appeal of the packaging aside from the scent. Margot Elena is really an amazing collection of beautiful lifestyle items and skincare products. I'm looking forward to the next box! Unboxing this is really a great experience!
What do you think of this quarter's Margot Elena Discovery Box?
Visit Margot Elena Discovery Box to subscribe or find out more!