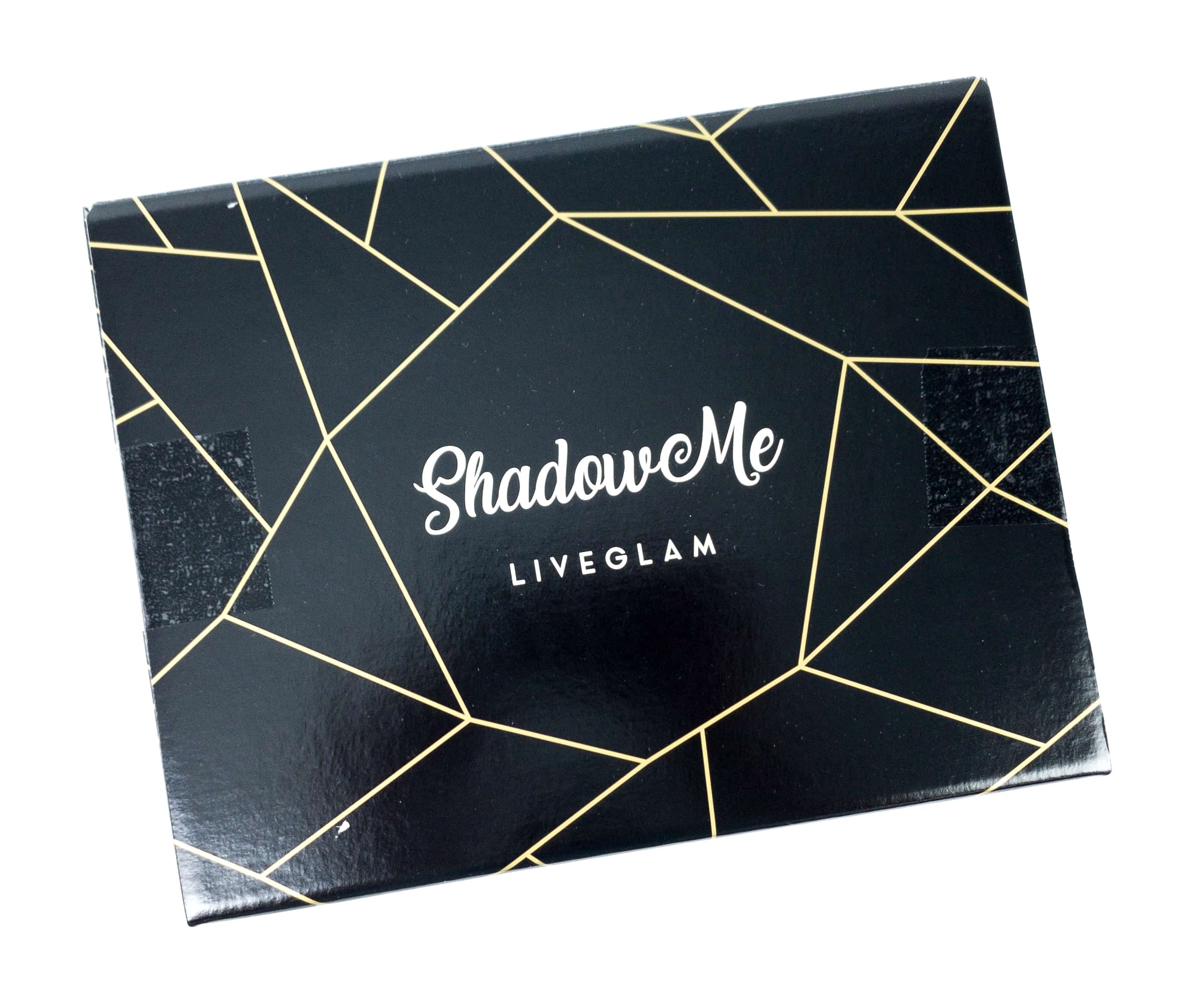 ShadowMe by LiveGlam is back! Every other month, it will be bringing you 9 new, high-quality, cruelty-free and vegan pigmented eyeshadows for $19.99 with free US shipping ($5.99 international). Like other LiveGlam subscriptions, you can trade, skip, or cancel anytime. (Individual trade will not be available for ShadowMe.)
LiveGlam also offers the MorpheMe Brush Club + KissMe Lipstick subscriptions.
DEAL: Get to pick a FREE lippie with any subscription plan during the signup process!  Just use this link to sign up! You'll also save $10 on a 6-month plan or get a free month with an annual subscription!  Save 10% in the Liveglam shop with coupon code HELLOBOXES.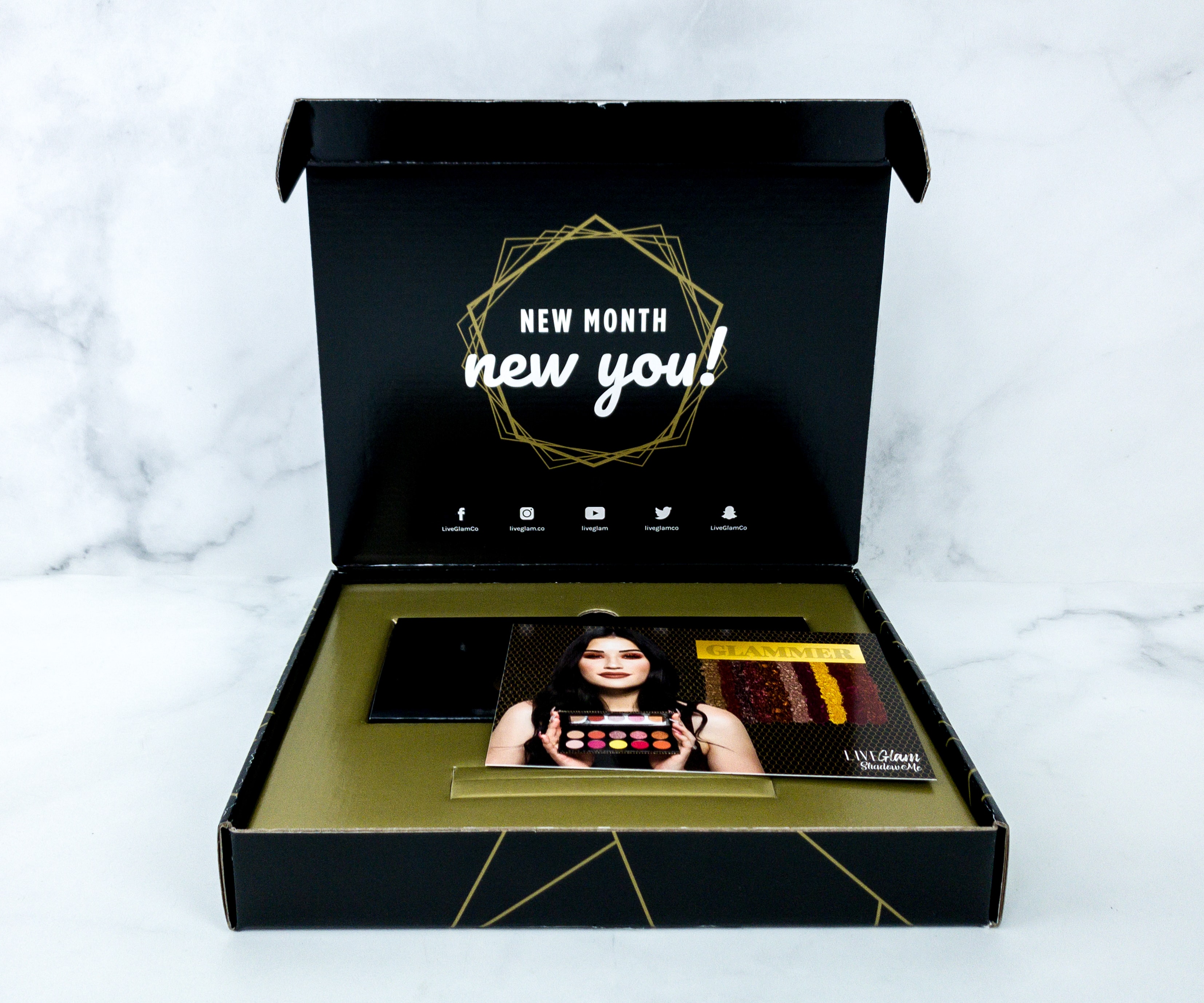 The inner cover of the box says "New month, new you!"
The palette is packaged nice and tight inside the box to make sure it doesn't move during transit.
The February 2020 theme is called Glammer Palette!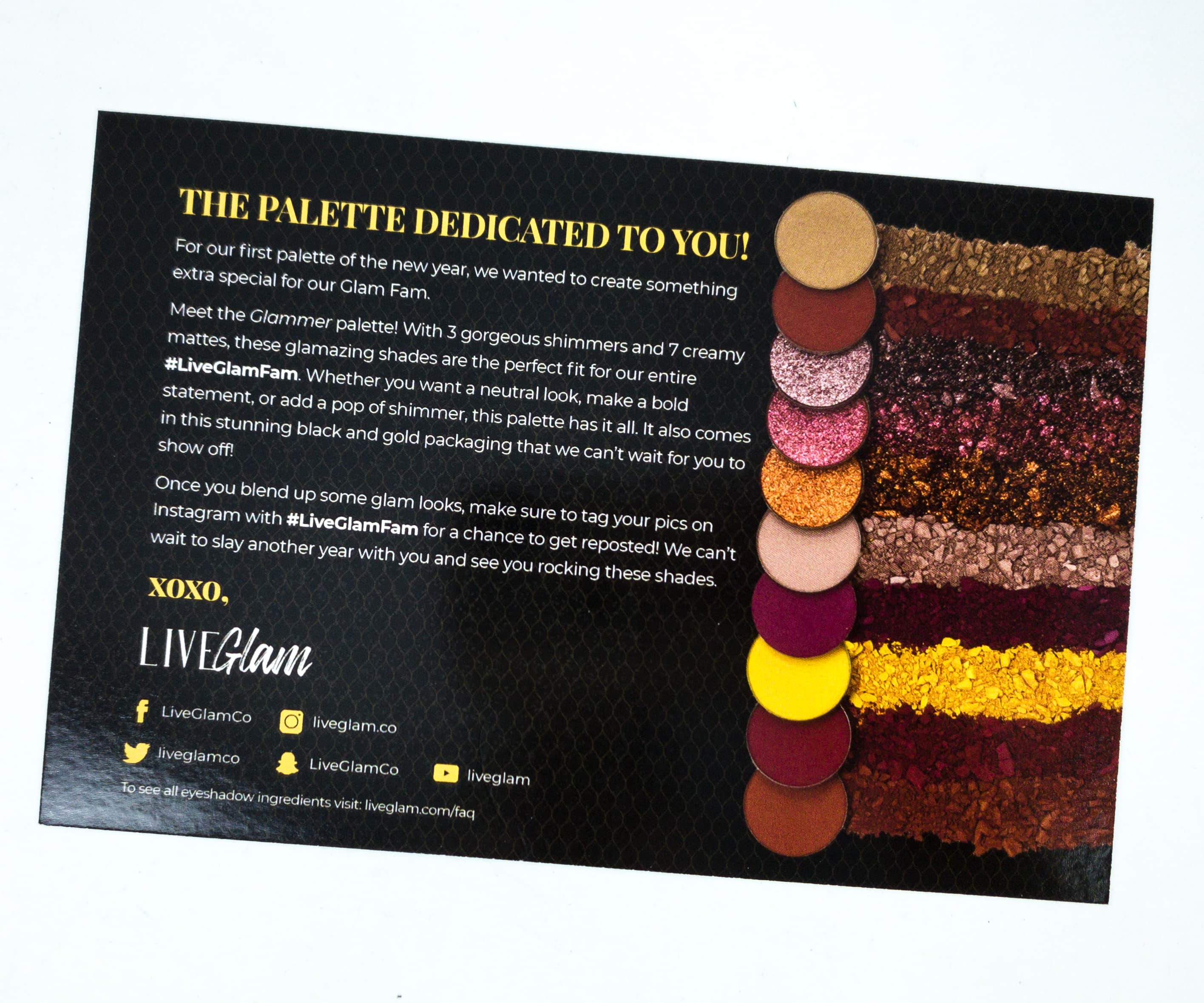 At the back of the card, there's a message from LiveGlam.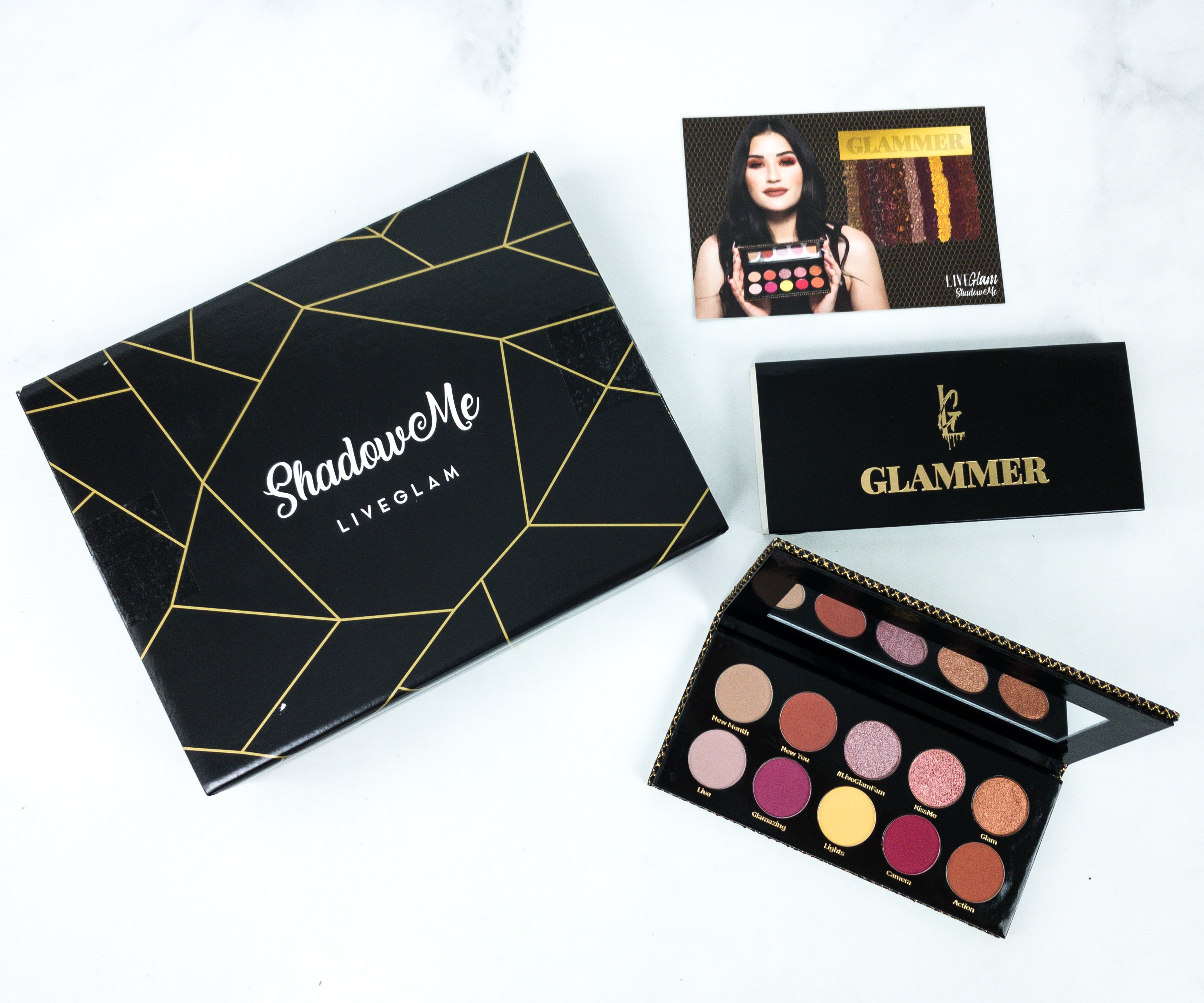 Everything in my box!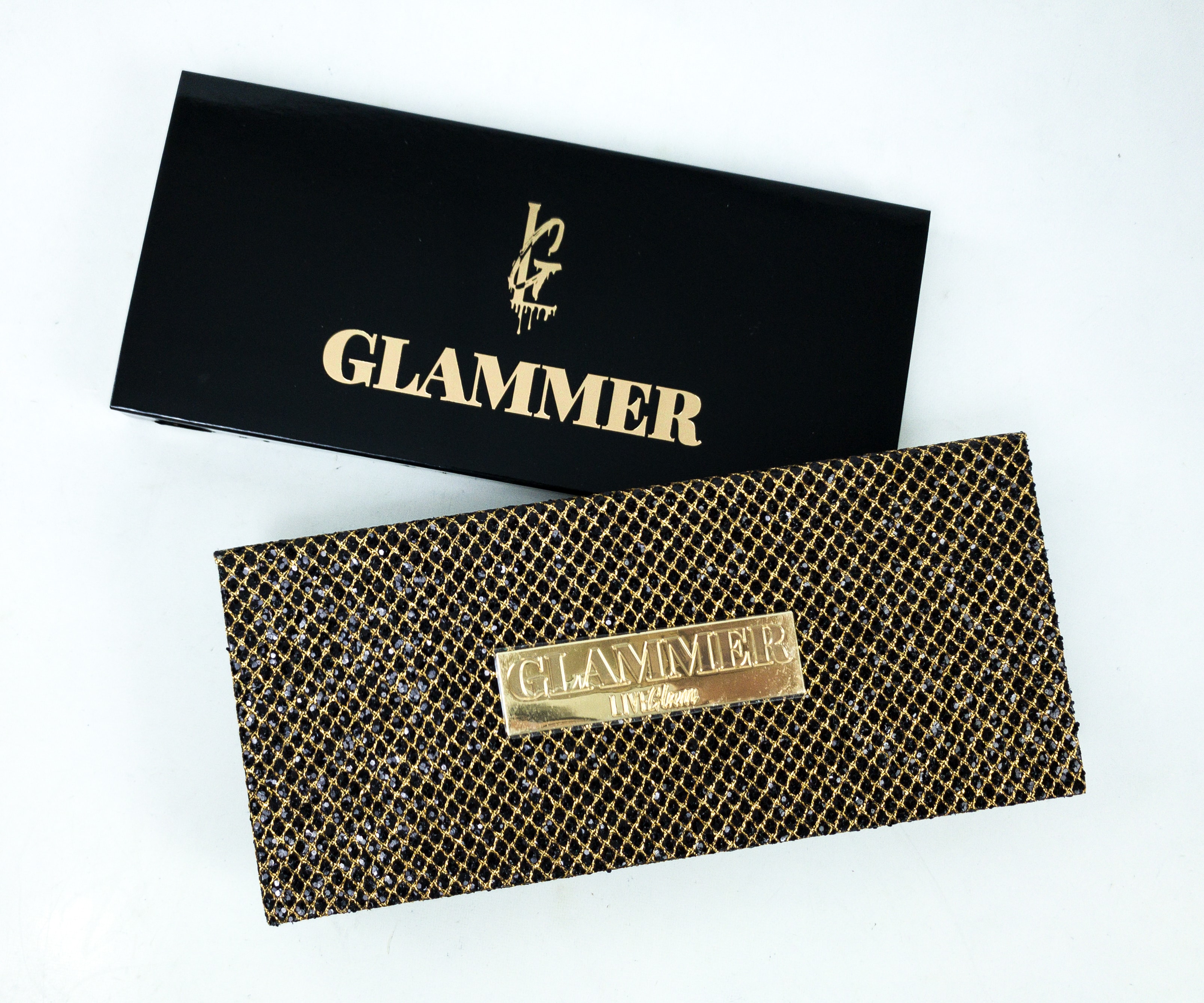 The packaging is phenomenal! It looks so luxurious with a gold-colored hardware in the middle bearing the name of the palette.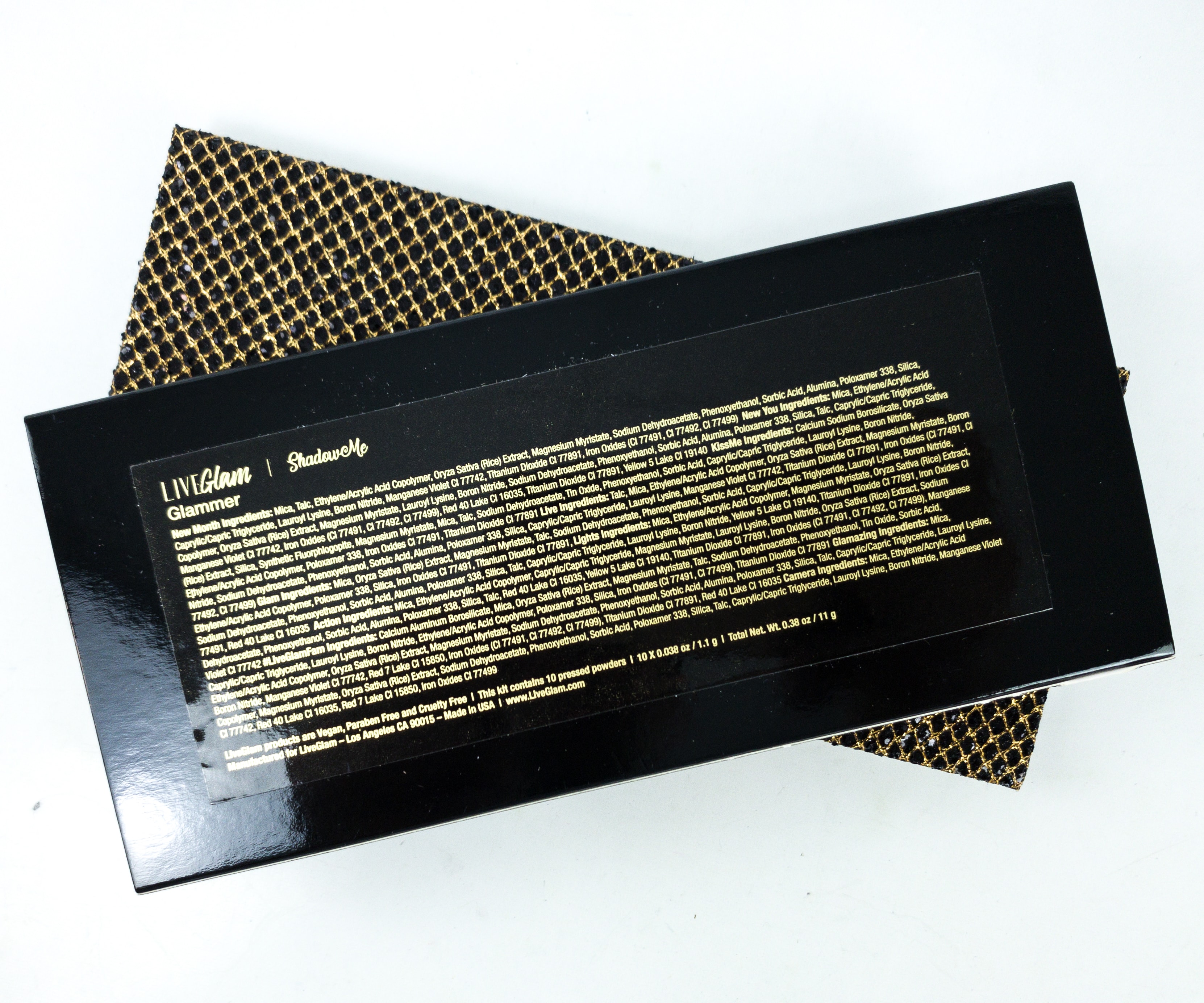 It came in a black box and the back has all the ingredients used in this palette.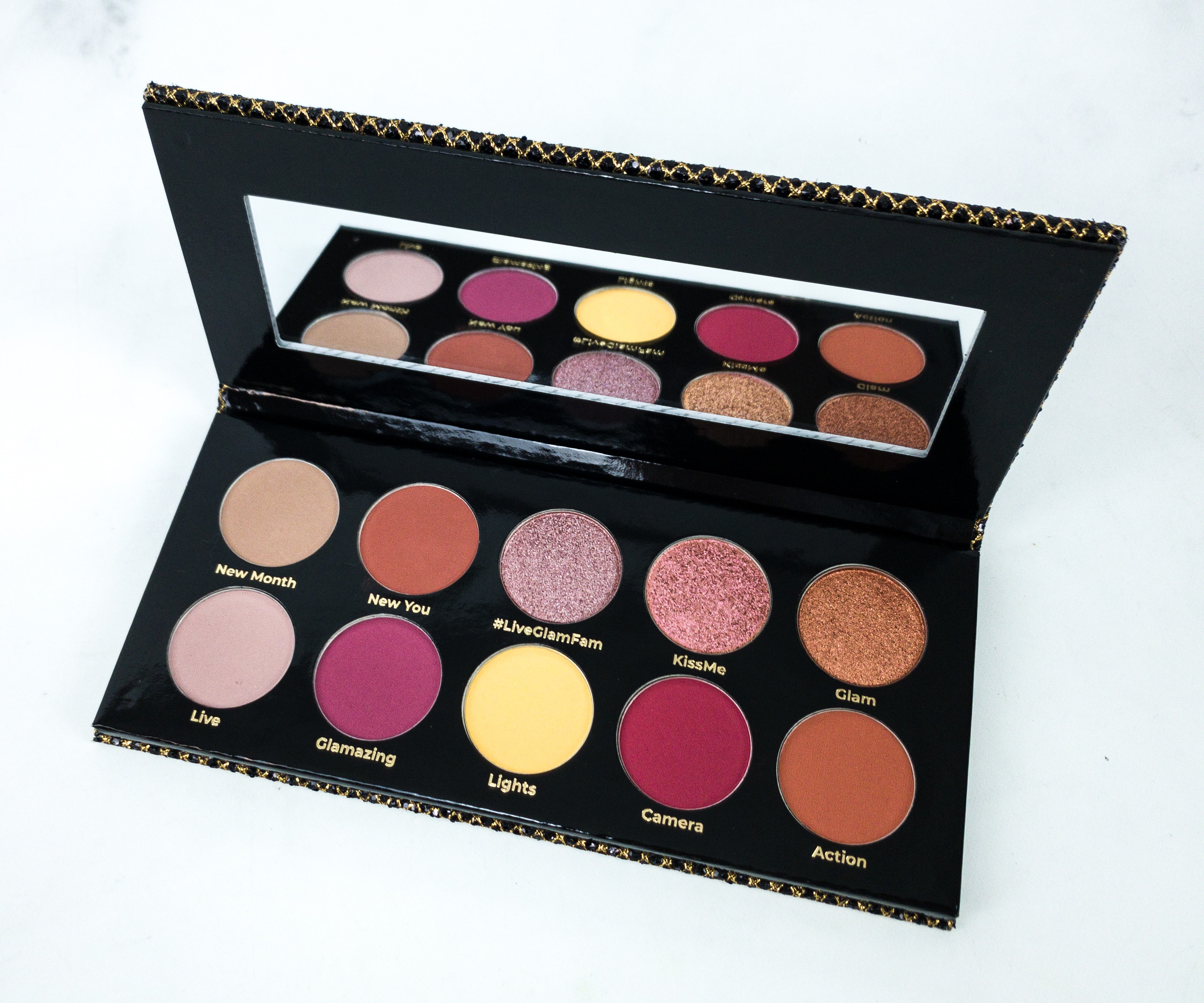 This palette looks stunning with its warm and vibrant colors. There is a perfect balance between light and deep shades. The pop of colors is also a refreshing sight!
I like the formula of the matte eyeshadows because they're very pigmented. Blendability is also okay. The shimmer shades may need a bit of a boost, though. But don't fret, just wet your brushes before dipping in and you're good to go!
Another amazing palette from LiveGlam! The color selection from this month's palette is really great. I'm sure I'll be hitting pan with enthusiasm as I can see myself wearing those shades every day! The flexibility of this subscription is another thing that I love. You can skip or cancel anytime. You can even trade the product if you don't like it! But this one is definitely on my YES pile!
What do you think of this bonus ShadowMe palette?