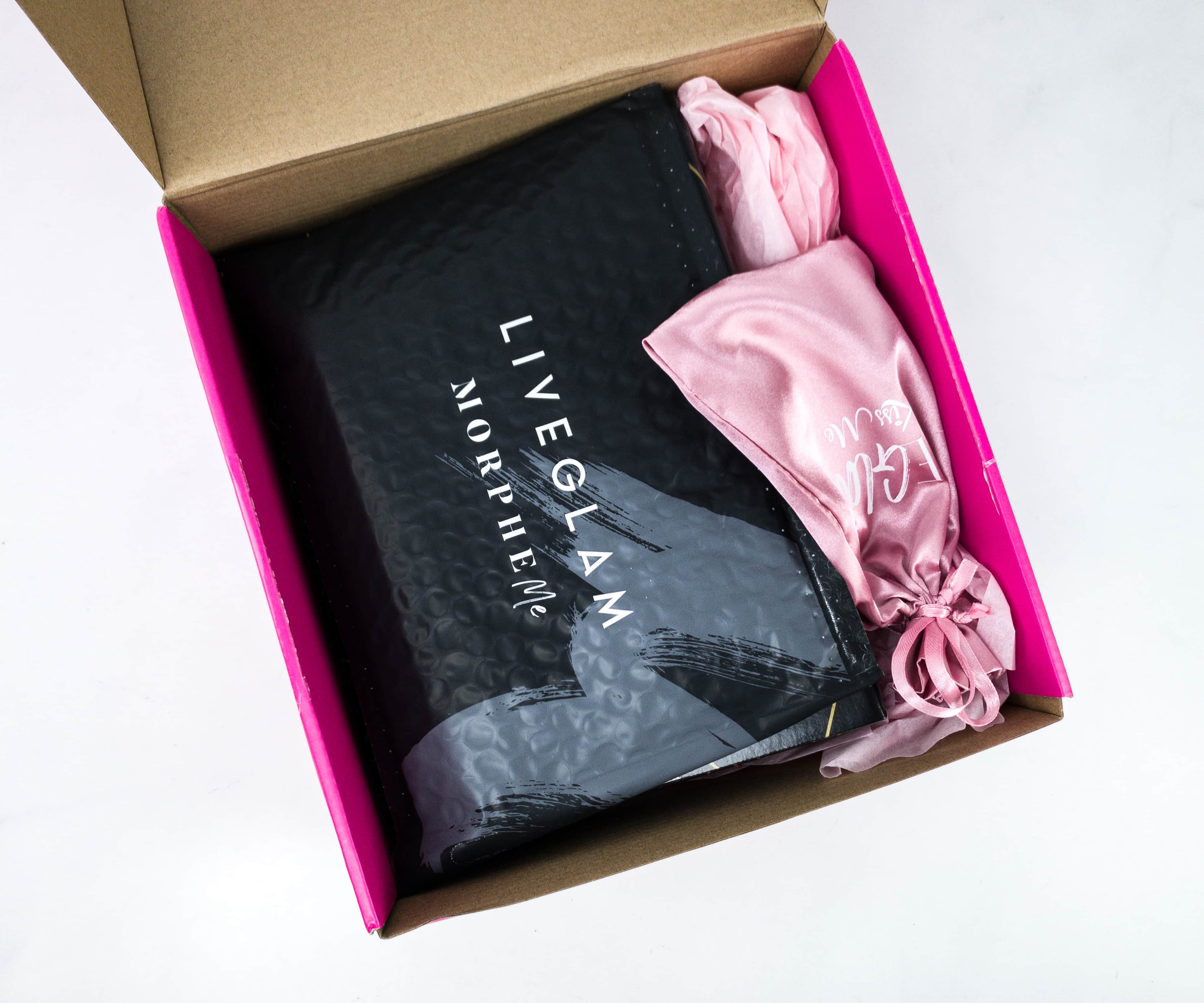 The KissMe Lipstick Club is a monthly liquid lipstick subscription from LiveGlam. Every month for $19.99 you'll receive 3 new exclusive liquid lipsticks – all long-lasting, highly pigmented, and deliciously scented!
LiveGlam also offers the MorpheMe Brush Club + ShadowMe Eye Shadow subscriptions.
DEAL: Get a FREE lippie with any subscription plan during the sign-up process! You'll also save $10 on a 6-month plan or get a free month with an annual subscription! Just use this link to activate the offer! You can save 10% in the shop with coupon code HELLOBOXES.
NOTE: New subscribers will be put on waitlist. It means that there is no guarantee that the collection they'll receive is the current month's collection once they are made an active member. However, you can also choose to trade your first set and become an active member of KissMe without being waitlisted.
The lipsticks arrived in a black bubble mailer with LiveGlam branding.
The lippies were packed in a pink drawstring bag.
This month's theme is Smooches n' Cream!
The information card lists all the lipstick shades in the package plus a brief description for each.
I'm so excited to check all these out!
Everything in my box!
You'll find the shade names at the bottom of each tube! They never run out of witty names for their lippies!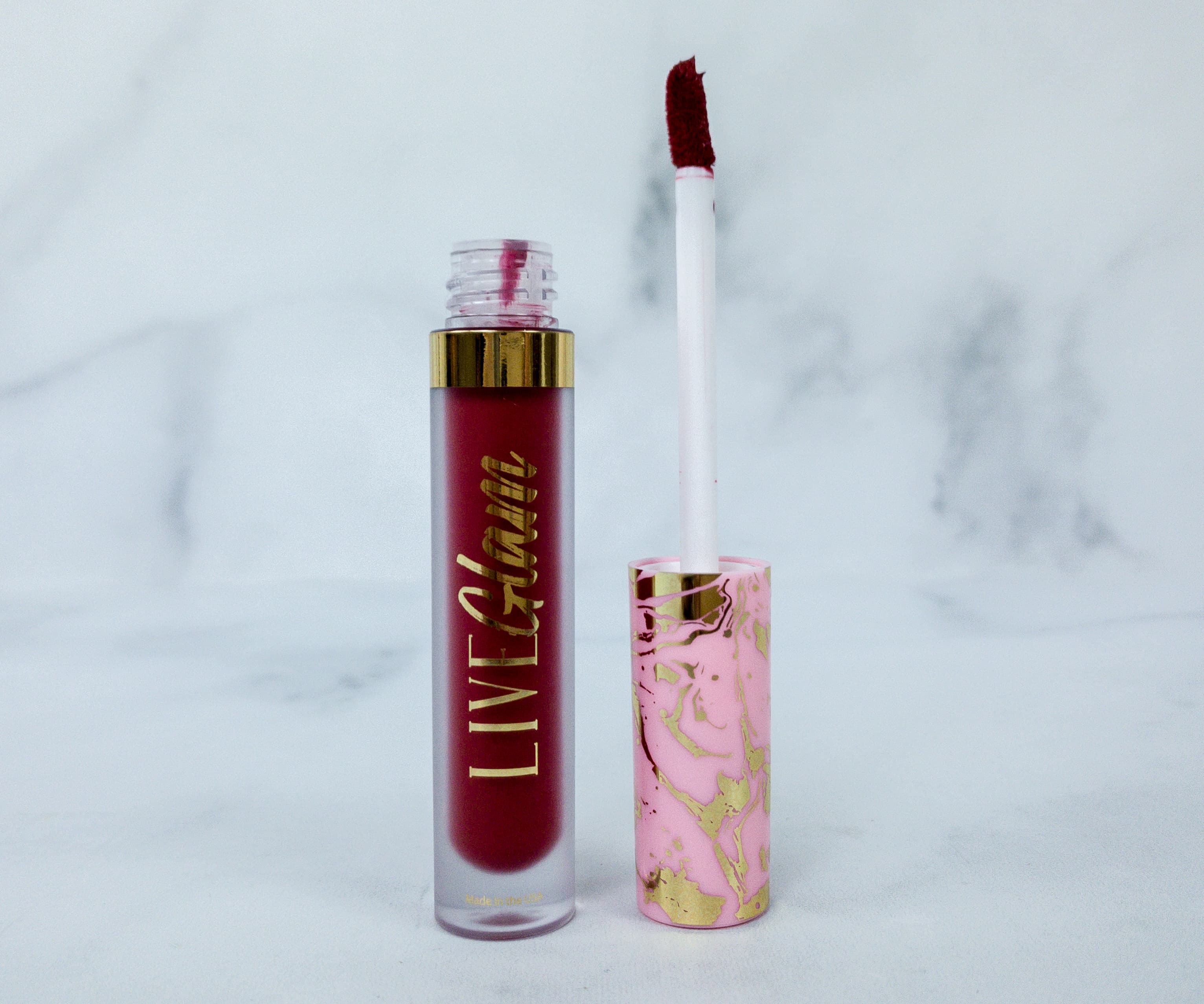 Cuddle Me. This deep shade of red is very sexy! Perfect for a date night, it will definitely make your significant other stare at you all date long! The formula is matte. It's smudge and kiss-proof as well. Wear this even with a simple eye make-up and you will still look stunning as ever!
Lickable. I'm so happy they included a balm in this month's loot! This keeps my lips hydrated without leaving it feeling tacky! A great partner to the matte lippies we get!
Let's Make Out. This is amazing, a peachy base color that easily complements any skin tone. It's vibrant but it's still safe for everyday use. It looks very flattering! This is my current favorite shade!
I'm in love with this month's loot! KissMe sent out an amazing set! I love that they included a lip balm that we can use to treat our lips with TLC. Between the matte liquid lippies, my favorite shade is Let's Make Out. I really like shades that I can wear every day! Cuddle Me is also really nice, but I'm into pinks and peaches lately so I'll just save that one for a special occasion. Overall, everything was great and I'm really happy with everything I got! Can't wait to see what they'll send me next month!
Any thoughts on this month's colors?