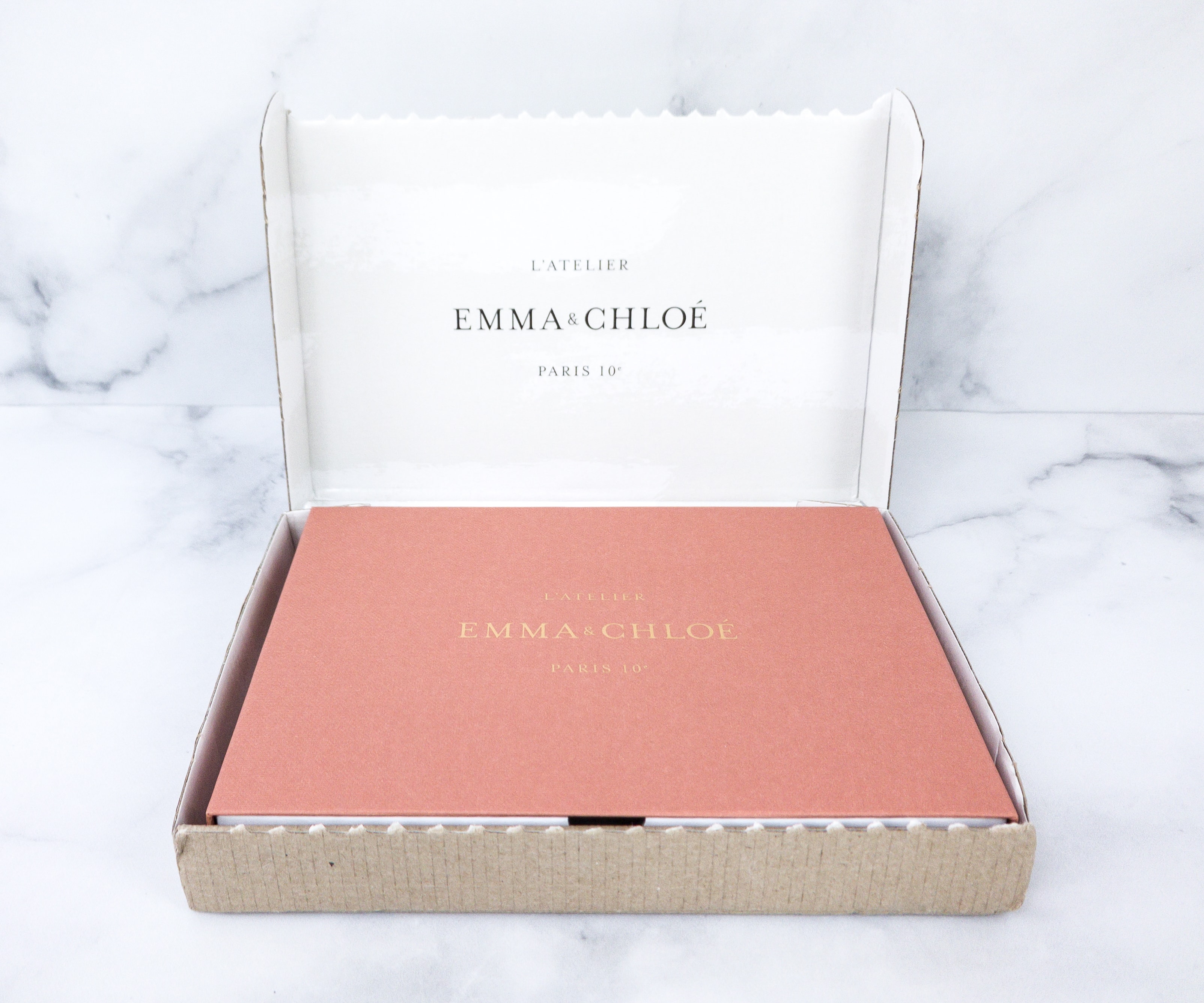 Emma & Chloe is a monthly French designer jewelry subscription box. Every month you'll get a new piece ($50 to $200 value) for $35. You can also shop the website for some beautiful accessories, and your monthly membership comes with 20% off the shop!
DEAL: Use the coupon code HELLOEC10 to get $10 off SITEWIDE!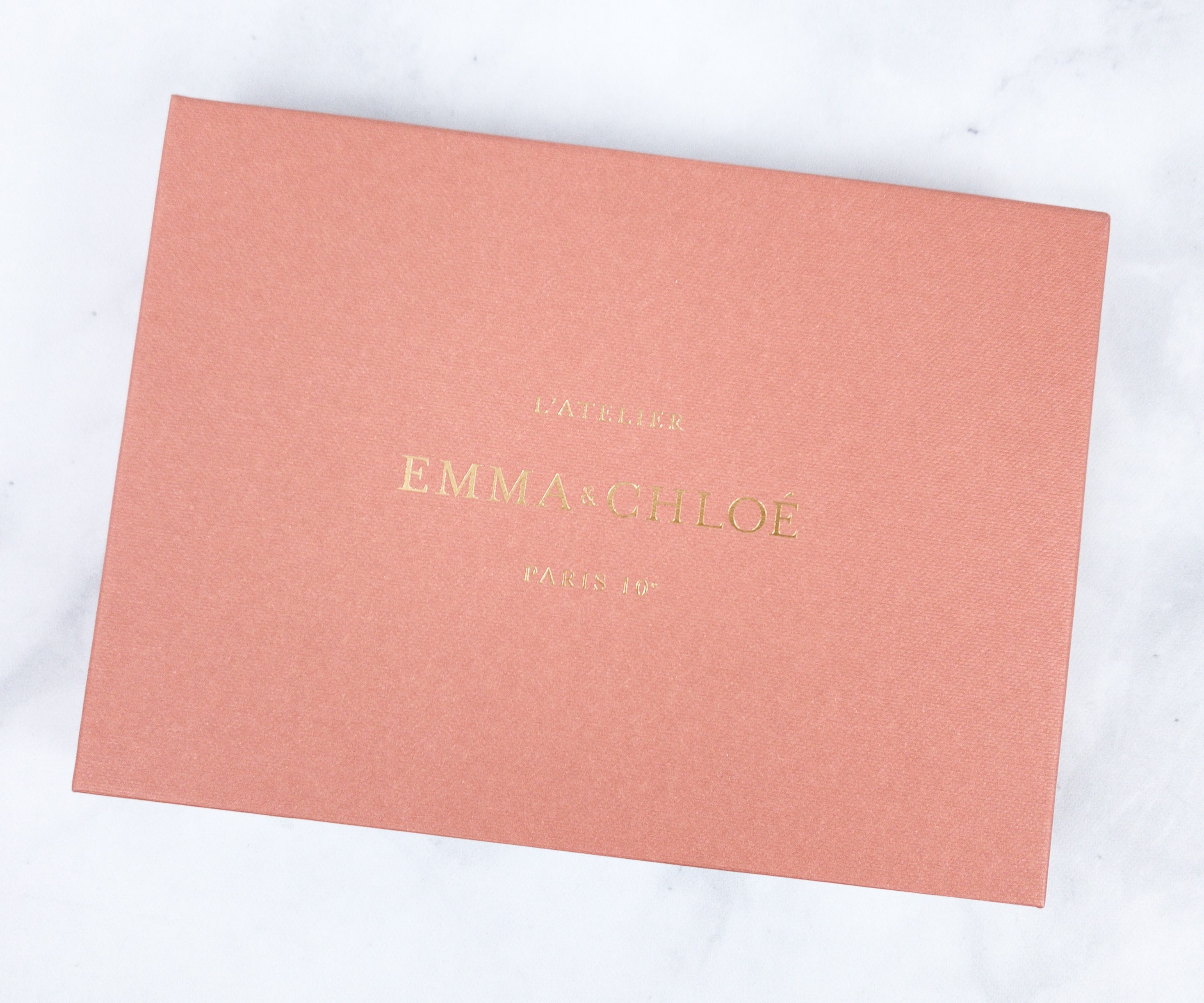 The items come neatly packaged. I love the peach-colored box with the gold foiled label.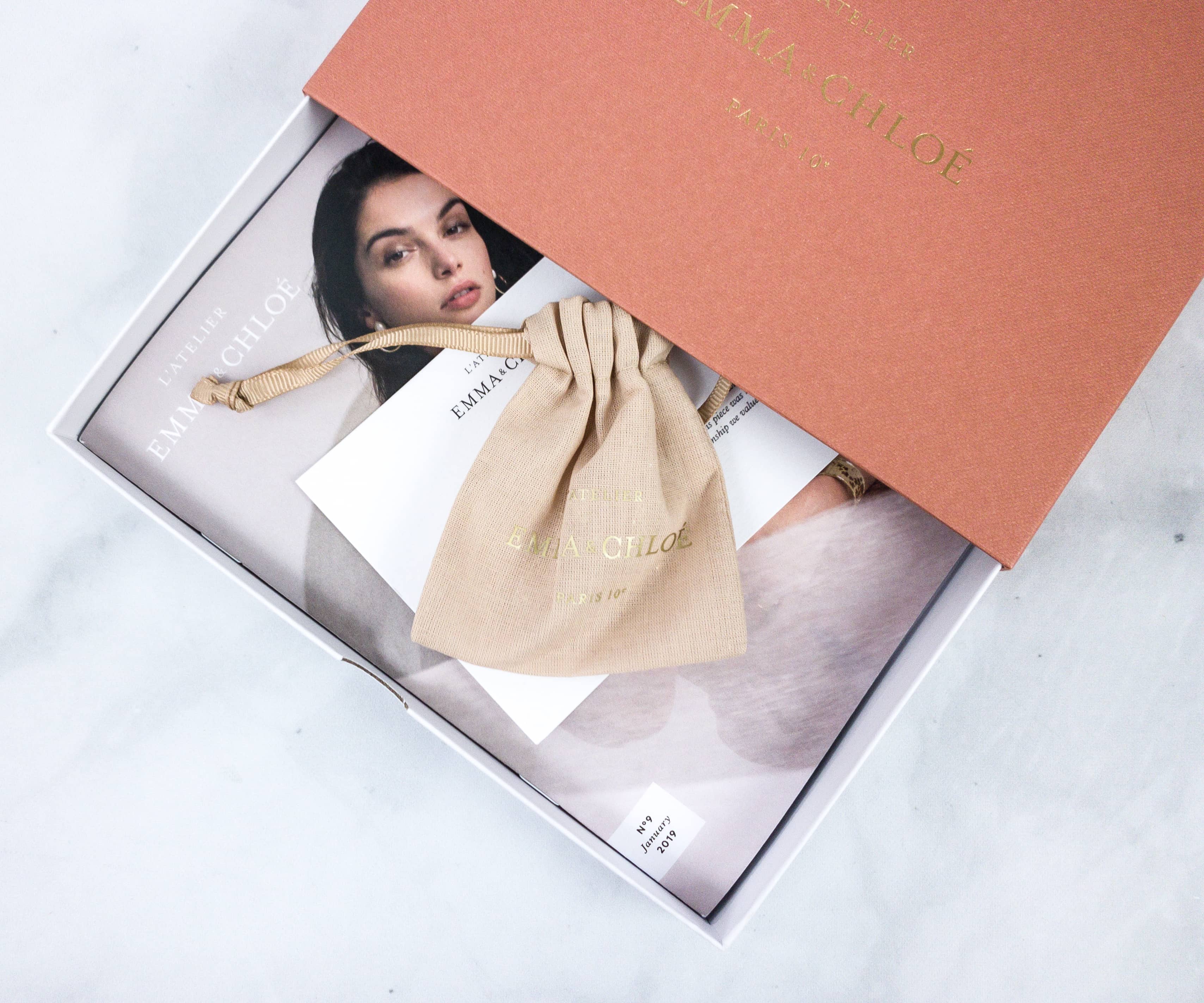 They have recently engaged in a complete update of the packaging. Aside from the fab box, the pouch looks gorgeous as well!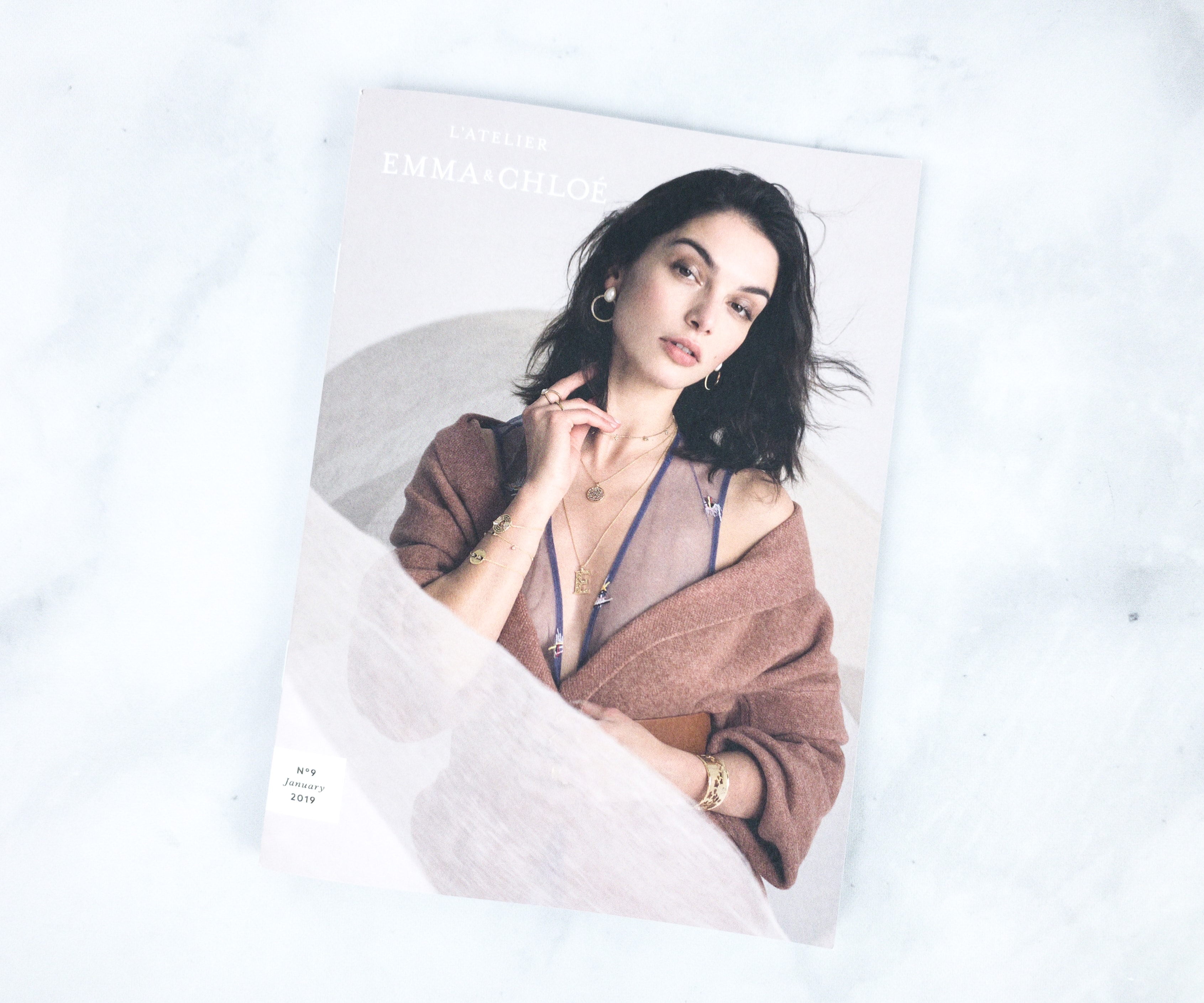 The box also came with this mini-magazine.
The mini-magazine has an editorial explaining the summary of this month's box content and inspiration for its curation.
January. Unveil those who built us.

A desire to start from scratch, bolstered by Holidays. Every year we set ourselves ambitious goals we swear to achieve: family, career, lifestyle, etc. What if we focused on the essentials this year, our greatest strengths, those who support us in the hardest times? What if we devoted this new year to them? Let's show our weaknesses to unveil.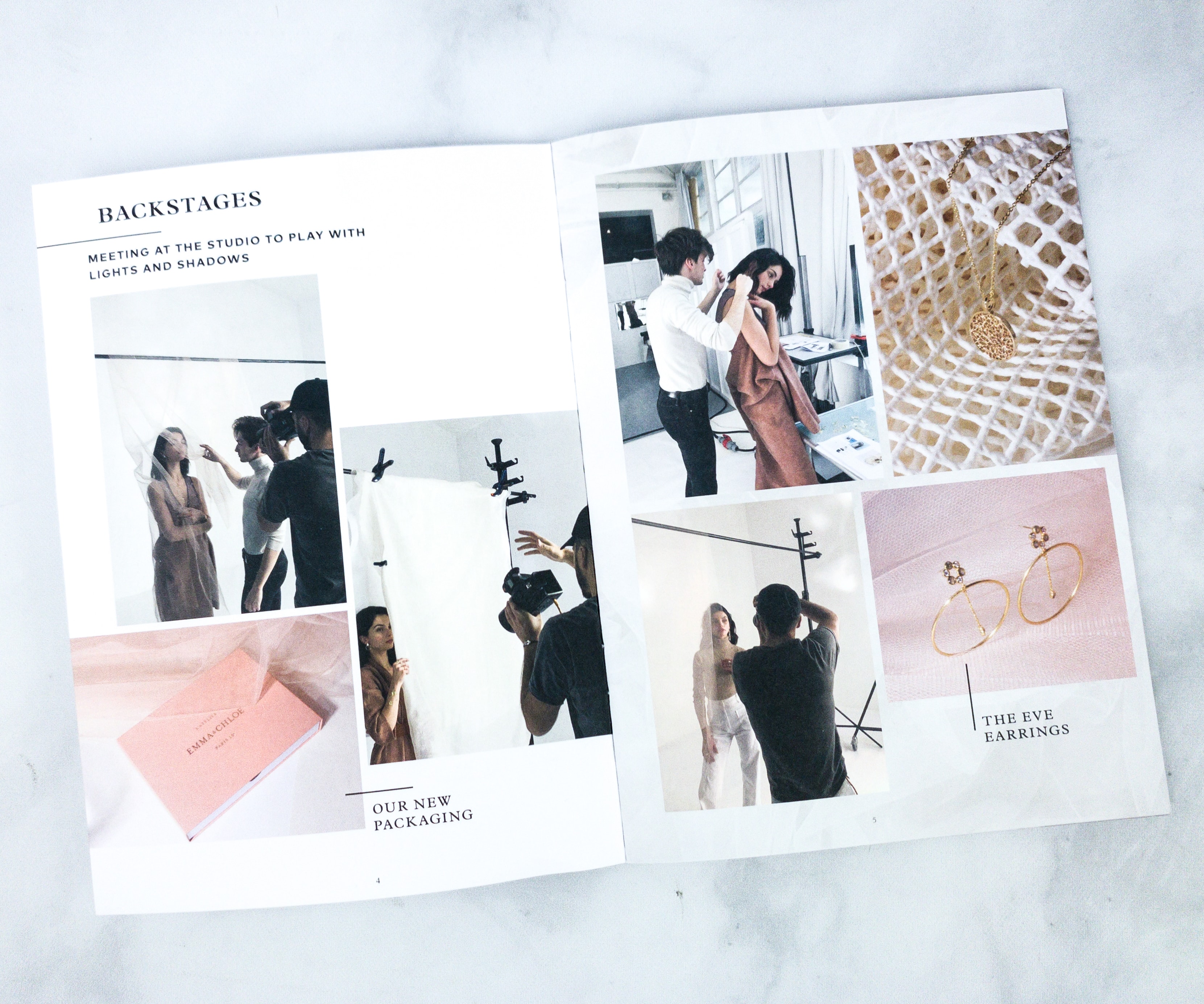 They also included behind-the-scenes photos for this month's featured item.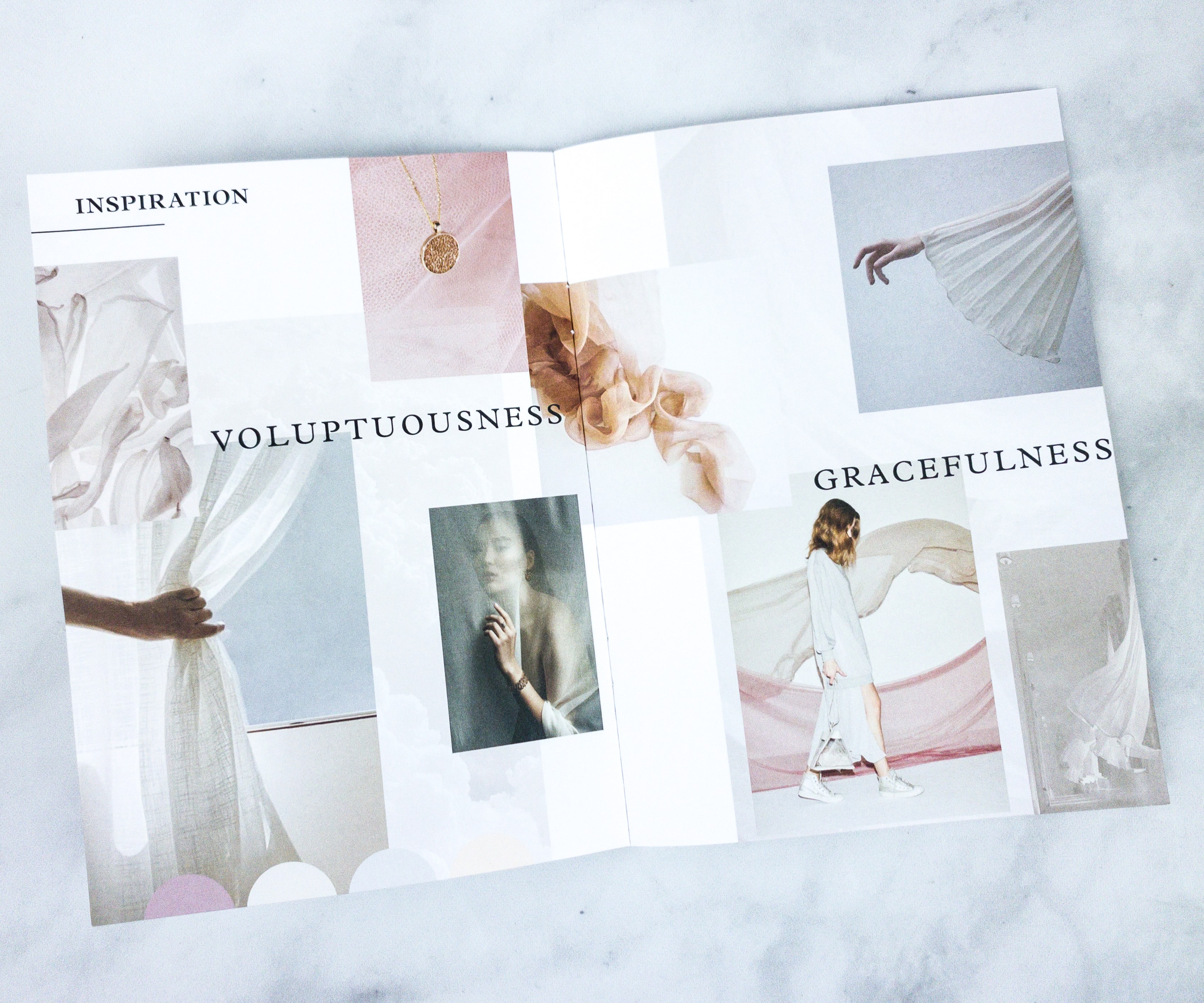 The mini-mag is filled with photos and accessorizing inspiration.
EROS NECKLACE

Empreinte collection

With its filigree medallion, the Eros necklace draws its inspiration from lacework's sensuality, worn directly on the skin. The circle symbolises feelings' eternity and well being while the filigree working lets light shine through. A delicate and precious piece to wear close to your heart.

Retail price: $75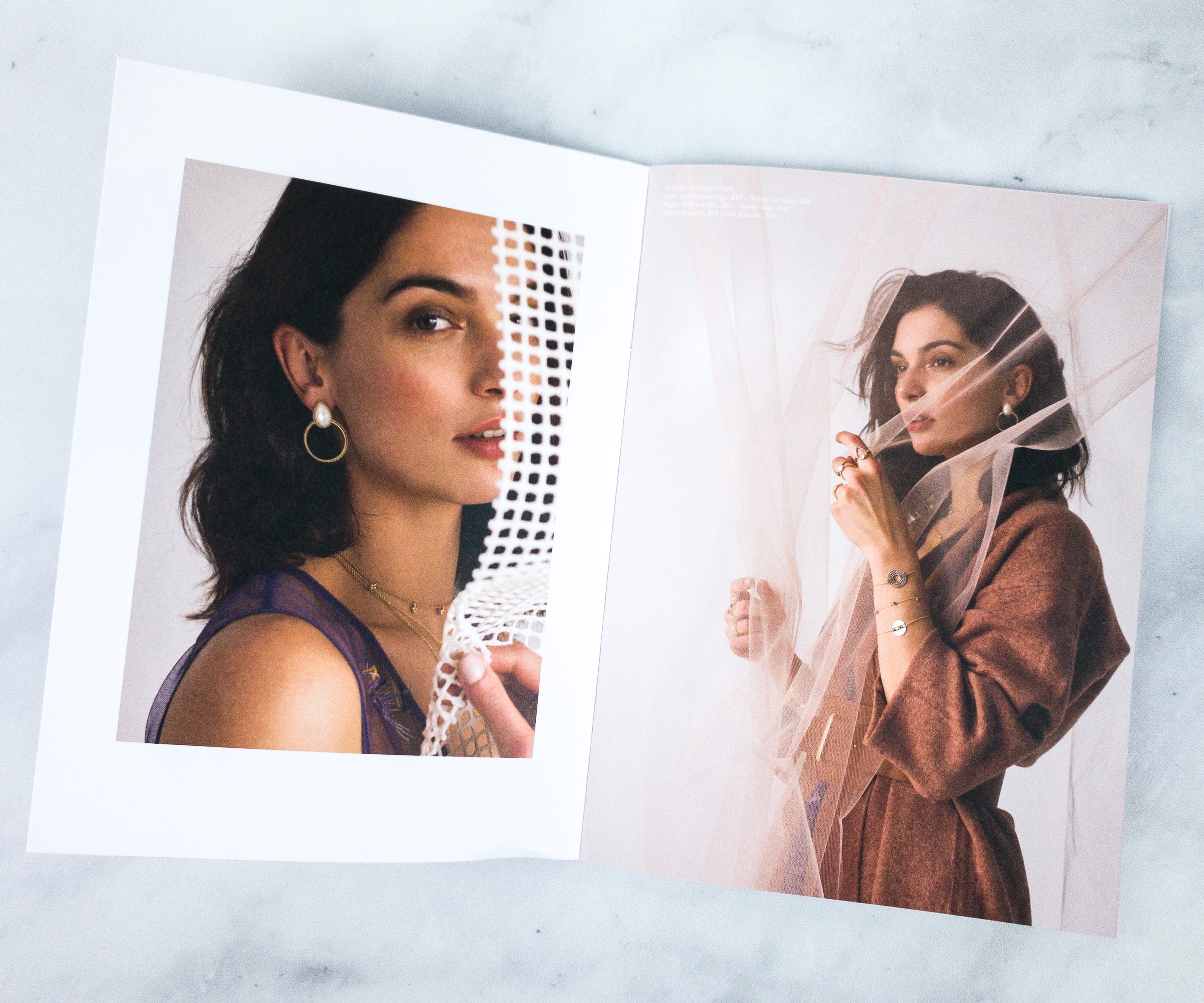 Here are more photos of other jewelry from this collection.
They also have a page dedicated to last year's best sellers!
The pieces are so stunning!
They even put fashion ideas to match the jewelry!
Another feature is about some of the best vacation destinations!
They've also listed their top movie picks!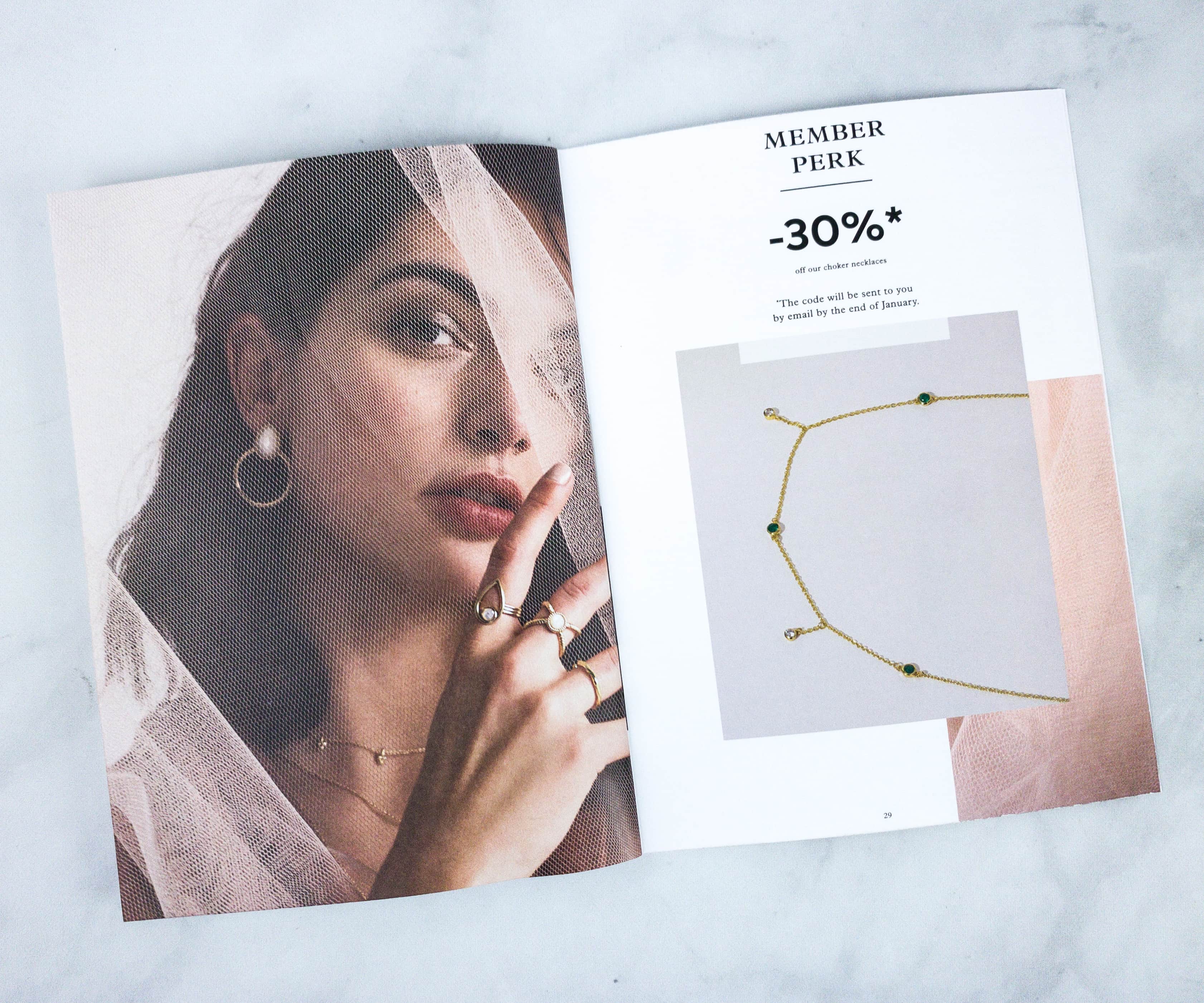 As a member, you get less 30% on all choker necklaces.
Here's a sneak peek of what we can expect next month!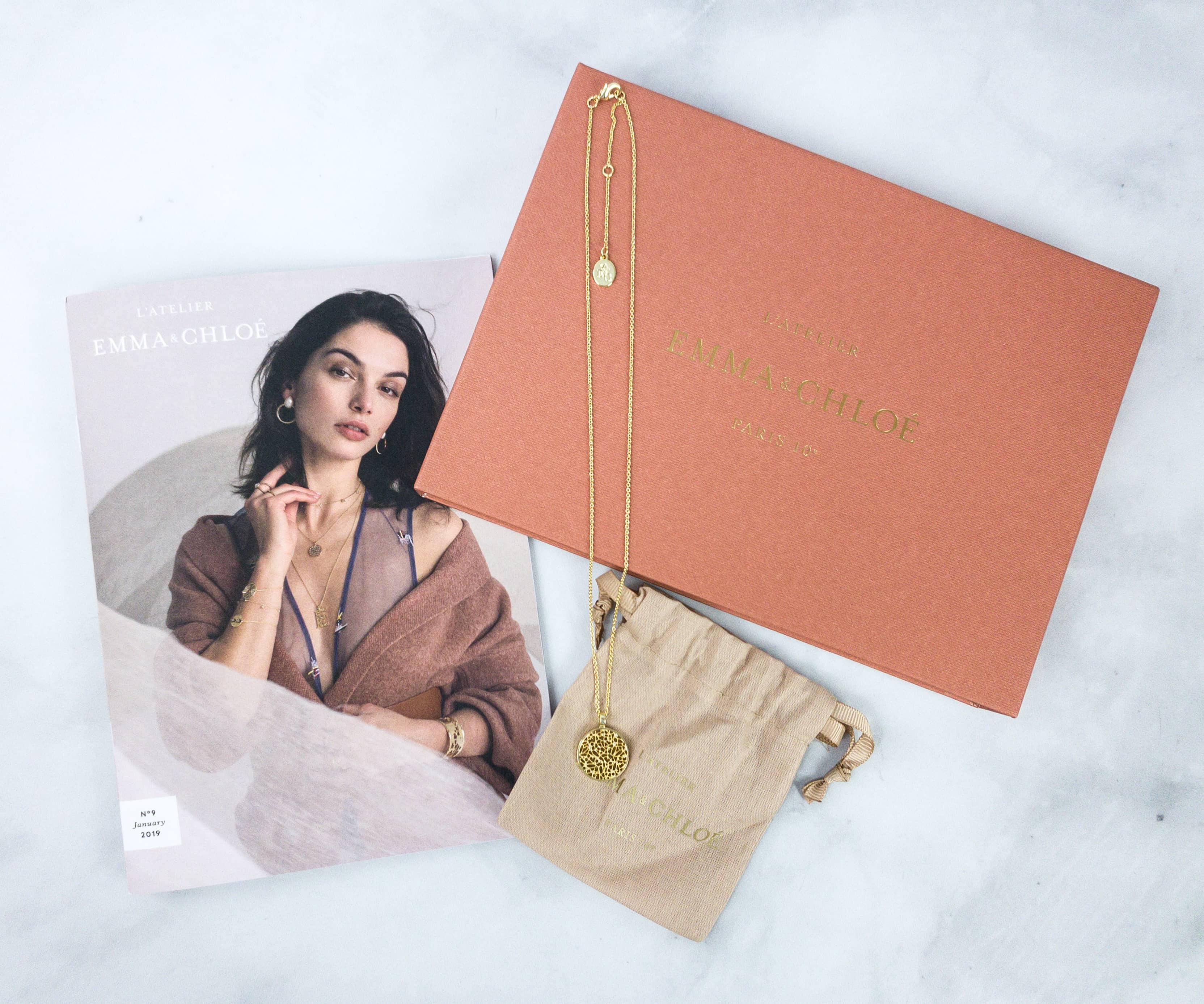 The item was packed in a drawstring pouch with Emma & Chloe branding. Here's everything inside my pretty box!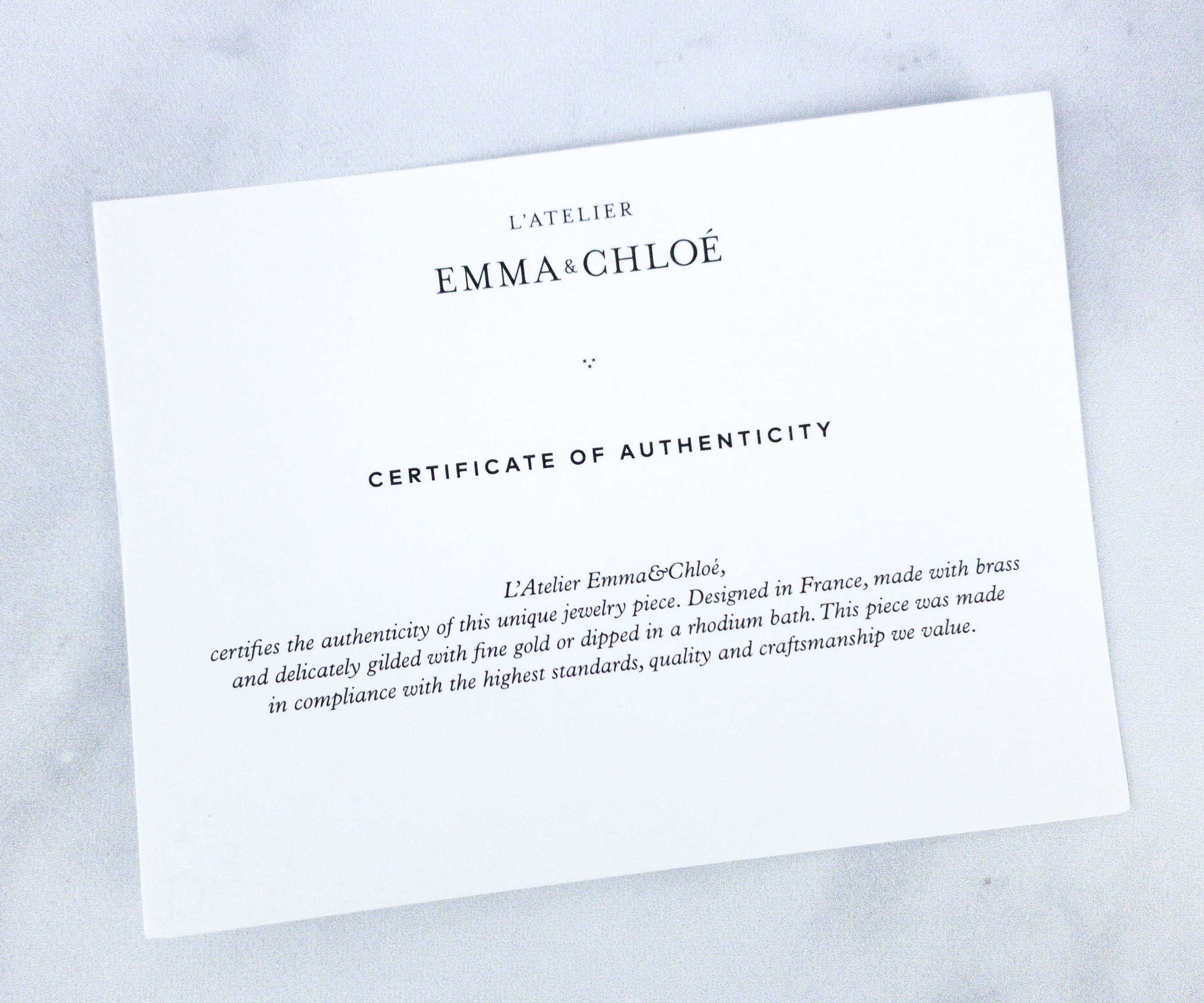 A Certificate of Authenticity is provided to make sure you get the real deal!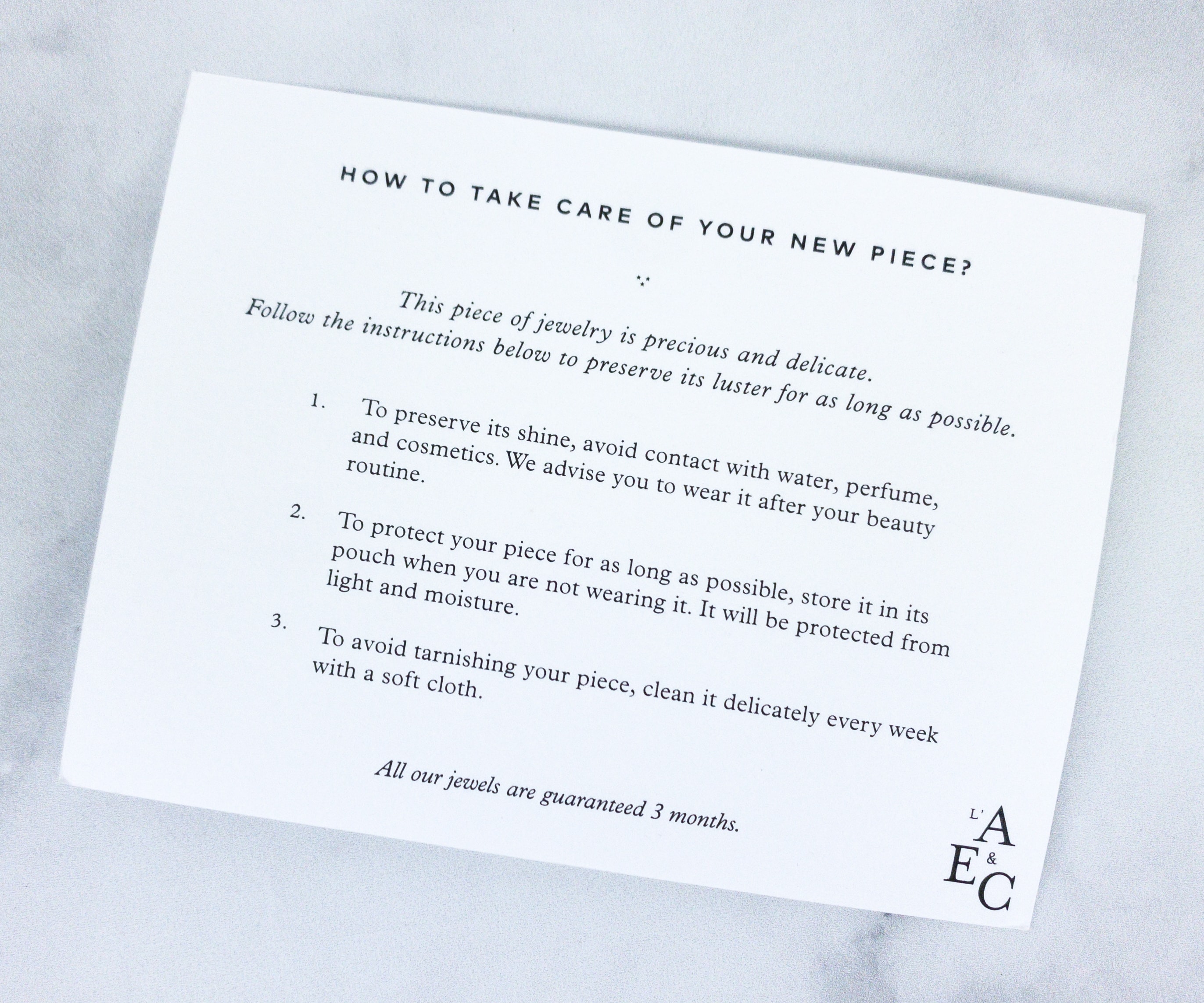 Knowing how to value and preserve your jewelry is essential, that's why they included a card with some special care tips.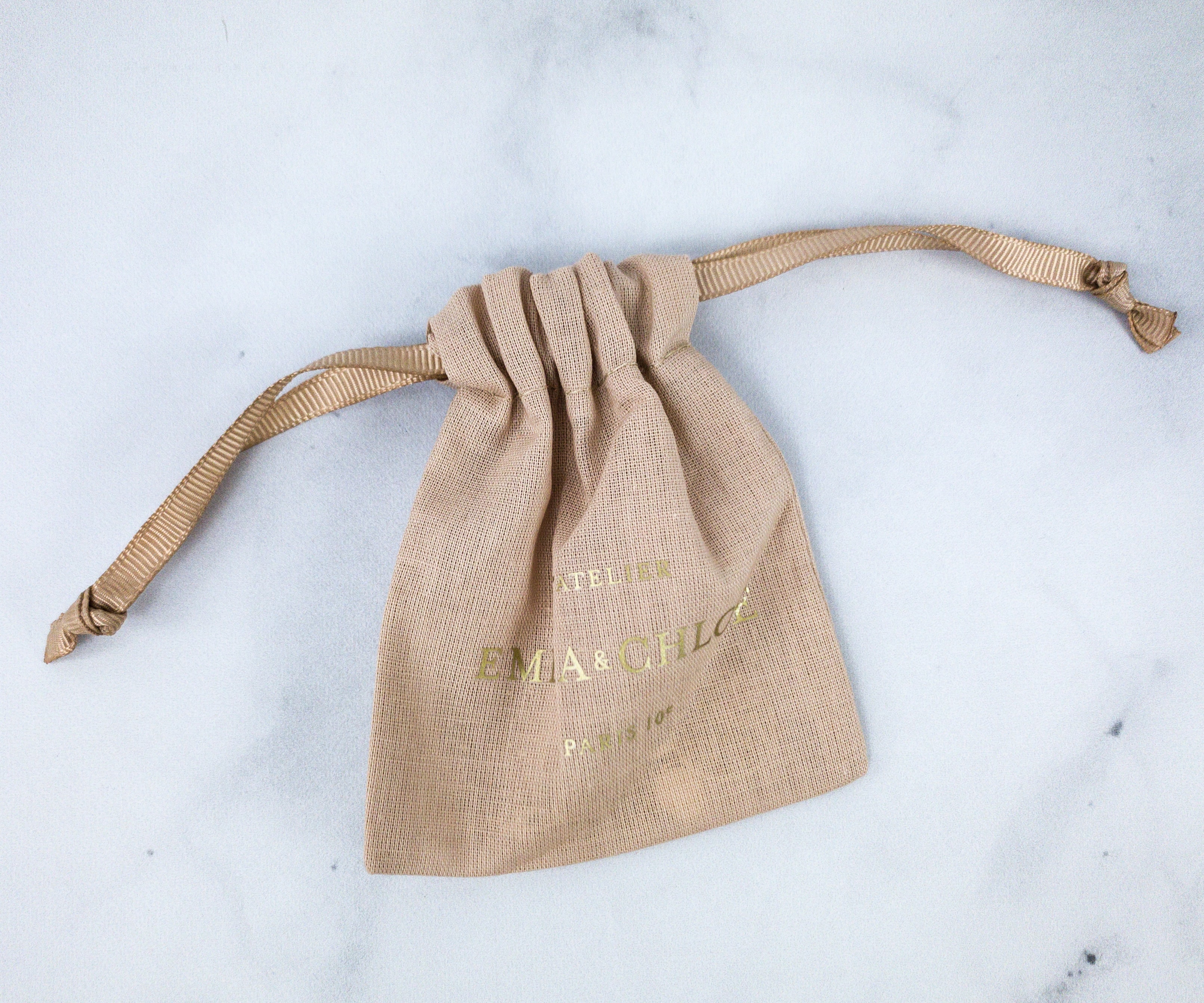 Eros Necklace ($75) The piece came in a small drawstring pouch that kept it safe from scratches and other damage.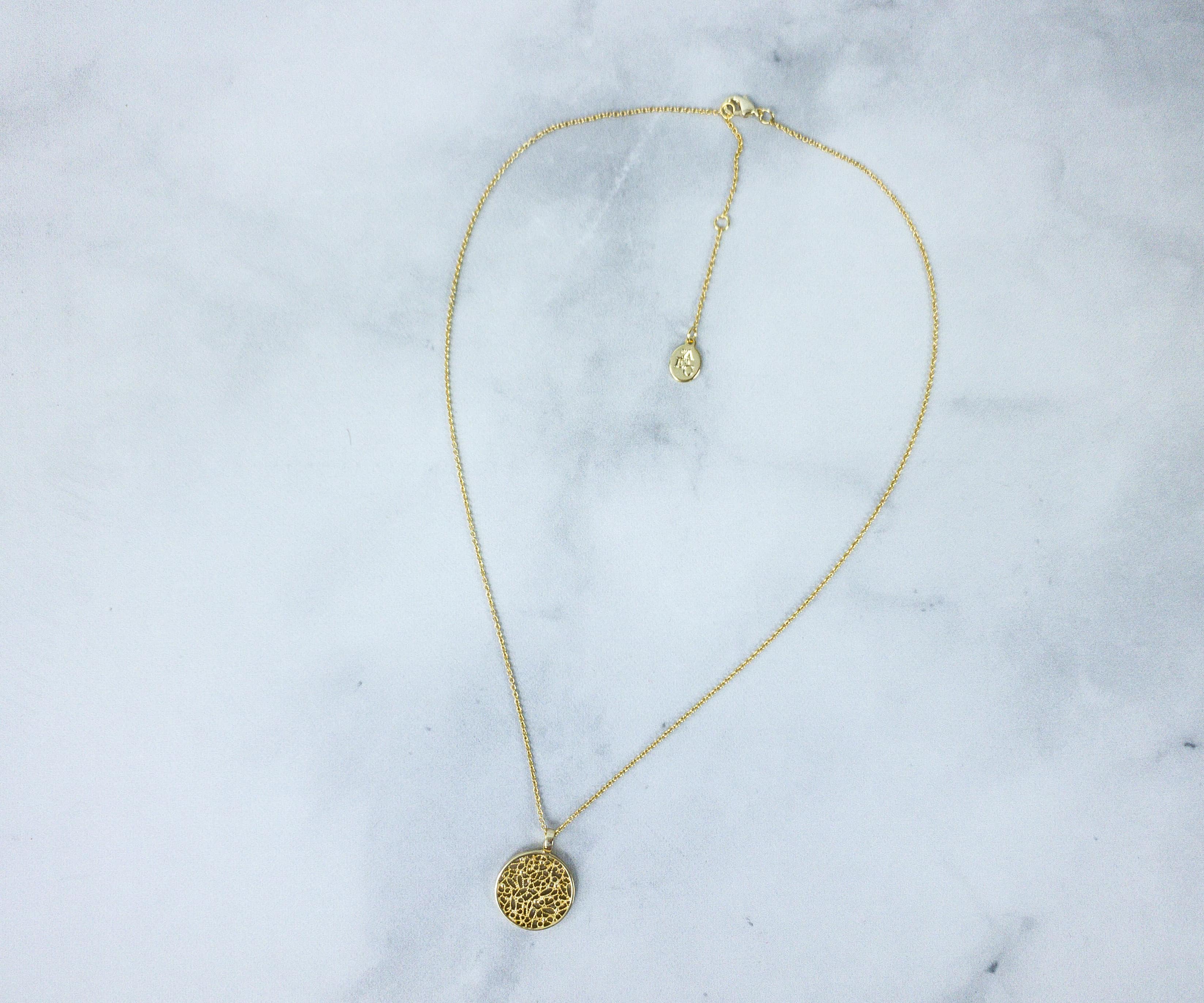 This necklace is such a beauty! It's brass gilded and gold plated, with a chain measuring 45 cm and an extension chain measuring 5 cm. This piece was designed in France and also nickel free.
The extender chain even features a small charm. The length is just right for me, it's not too long and not too short either.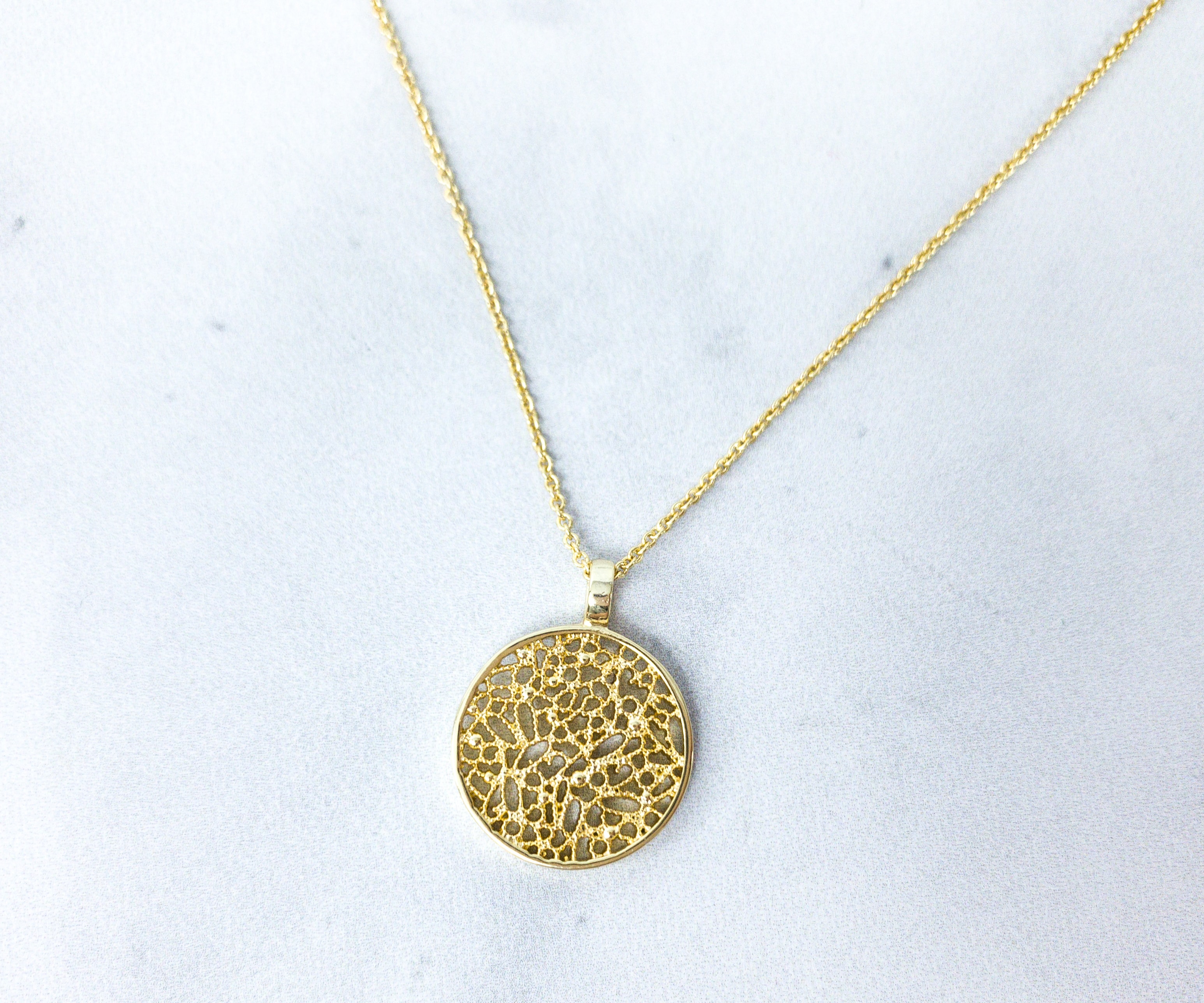 I love the pendant! It's a filigree textured medallion, and it's just so pretty! This necklace is also versatile, as it easily matches with my casual outfits and even with my formal wear. This piece will surely stand out no matter what occasion.
This month's piece is beyond amazing! It's probably my most favorite item from Emma & Chloe to date! I love how it's simple and classy. It has that sort of a lace-like detailing going on which I really like. It's unique and timeless! I am so happy with this necklace! Now, I can't wait to see what the next month's piece would be! The clue they gave is really making me more excited!
What do you think of this month's jewelry?